The Braves offices at Truist Park are currently closed to help prevent the spread of COVID-19, and staff is working remotely.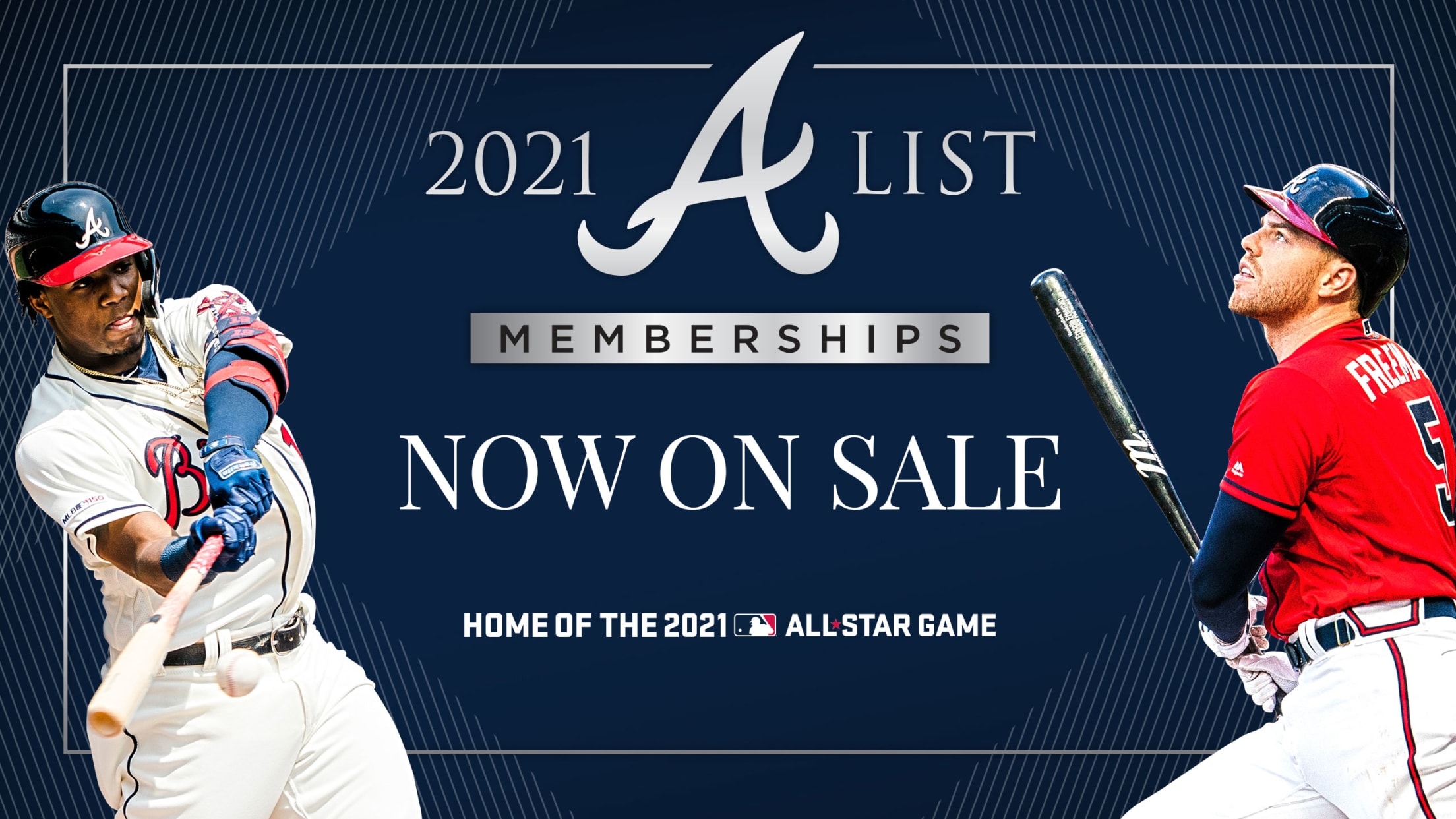 Your ticket to the 2021 All-Star Game at Truist Park starts with an A-List Membership!
What is The A-List? The A-List is the season ticket membership program of the Atlanta Braves. Braves season ticket A-List Memberships are available in both a Full Season and 27-game partial season commitment.
Already an A-List Member?
Thank you for supporting the Atlanta Braves! Find helpful links and information in regards to your A-List membership at the link below.
Not an A-List Member?
A-List Members gain access to the best seats and the lowest prices. If you decided to become an A-List Member, you will also receive discounts on parking, food and merchandise at both Truist Park and The Battery Atlanta, priority to Postseason seating, a personal service representative, and exclusive events, experiences, and much more.
Having an A-List Membership is the only way to guarantee access to Postseason and the 2021 MLB All-Star Game.
2021 All-Star Game Priority List
Interested in the 2021 All-Star Game festivities? Place a $50 fully refundable deposit towards a ticket plan that will guarantee you access. Your $50 will be credited to any eligible ticket plan you select. Current A-List and Club Members need not apply, as members receive priority access to 2021 All-Star Game tickets based on package and tenure.
---
For information on A-List memberships, please email [email protected] or call 404-577-9100 option 1.
Tickets purchased for the purpose of being resold are subject to cancellation and refund by the Atlanta Braves.