Grissom tallies 8 total bases in 3-hit day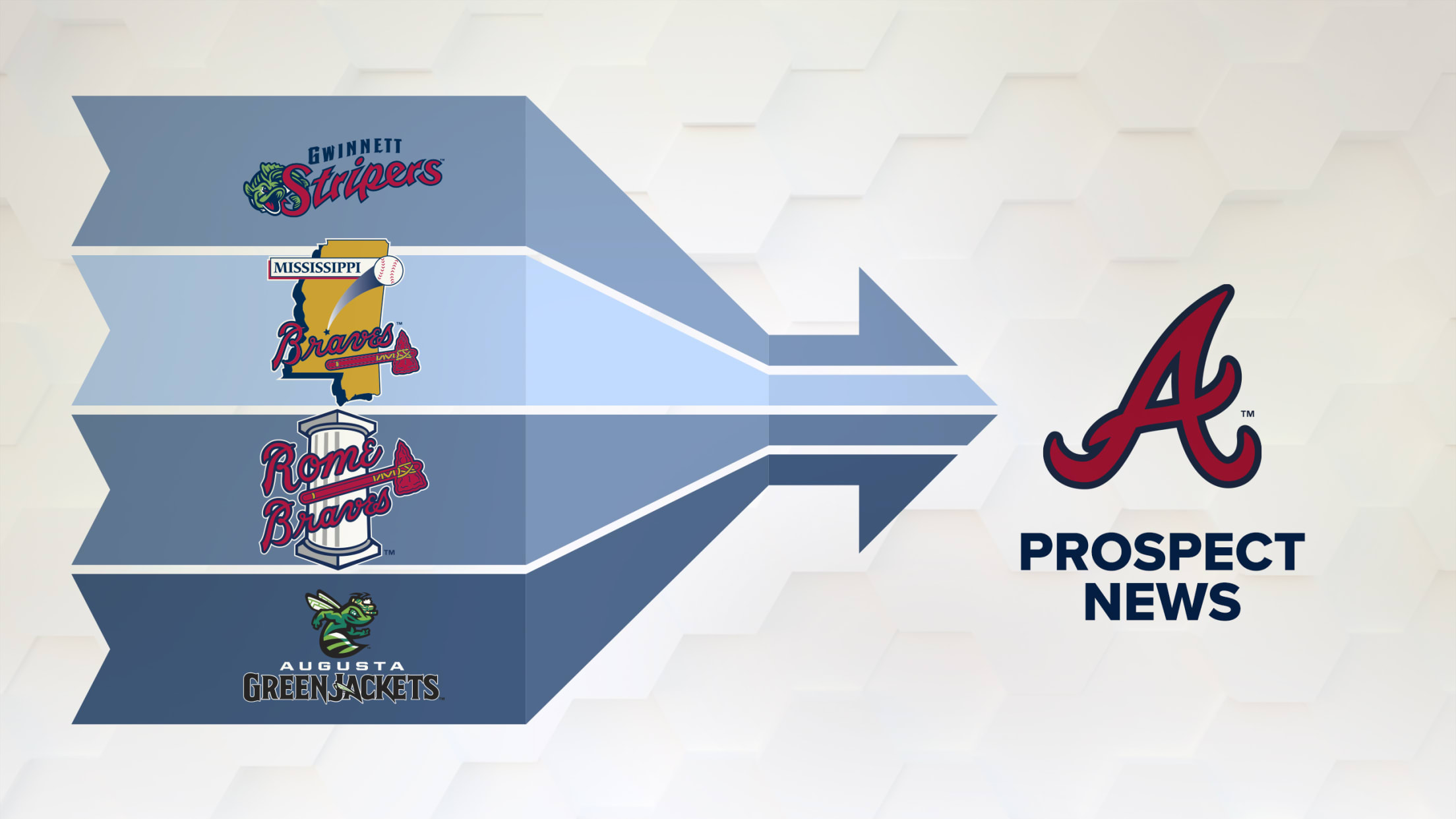 Welcome to the Braves prospect update, where you'll find news, promotions and standout performances, all year long.
Harris II extends on-base streak with first career multihomer game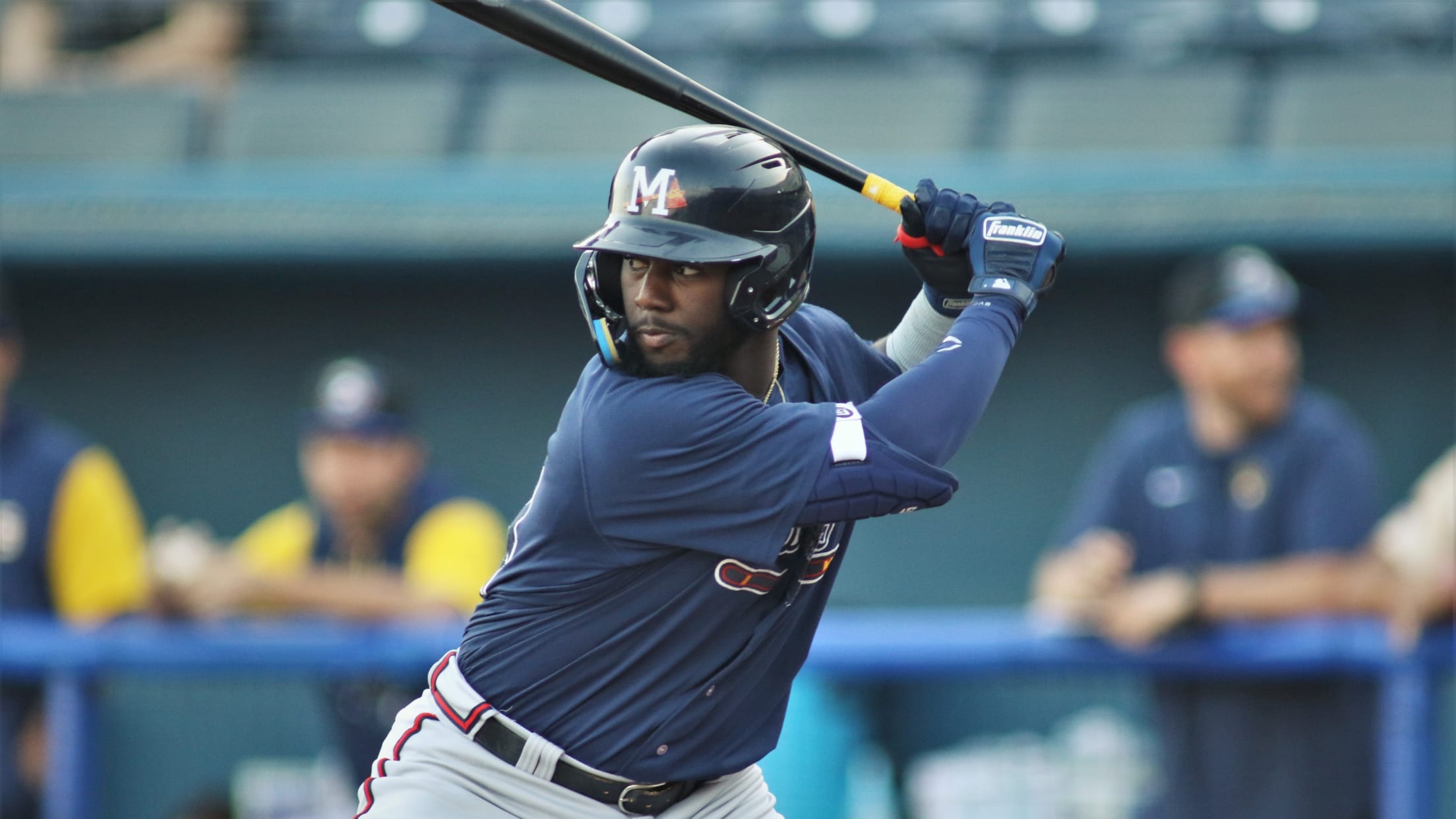 Michael Harris II has reached base safely in each of Double-A Mississippi's 21 games to start the season, and tonight he was more than comfortable rounding them. The Braves' top prospect slammed two home runs in six trips to the plate in the M-Braves extra-inning, comeback 11-7 win over Montgomery.
Elder's toughness on display in hometown start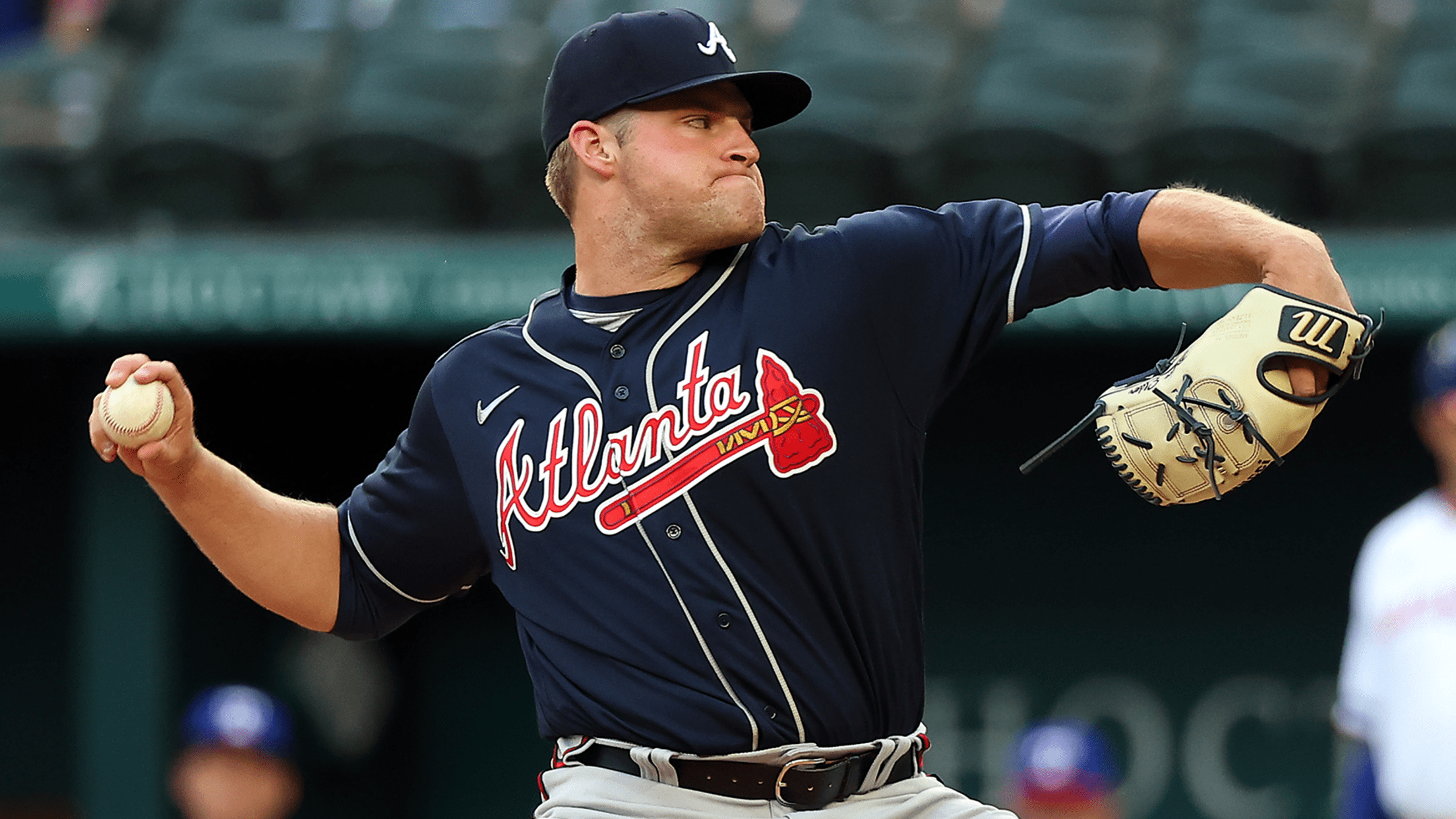 ARLINGTON -- One of the first stops Braves pitcher Bryce Elder made when landing in Texas was home -- a small town called Decatur about 50 miles northwest of Globe Life Field. He slept in his own bed that night, took his grandmother to breakfast the next morning and later
What a throw! Braves prospect shows off cannon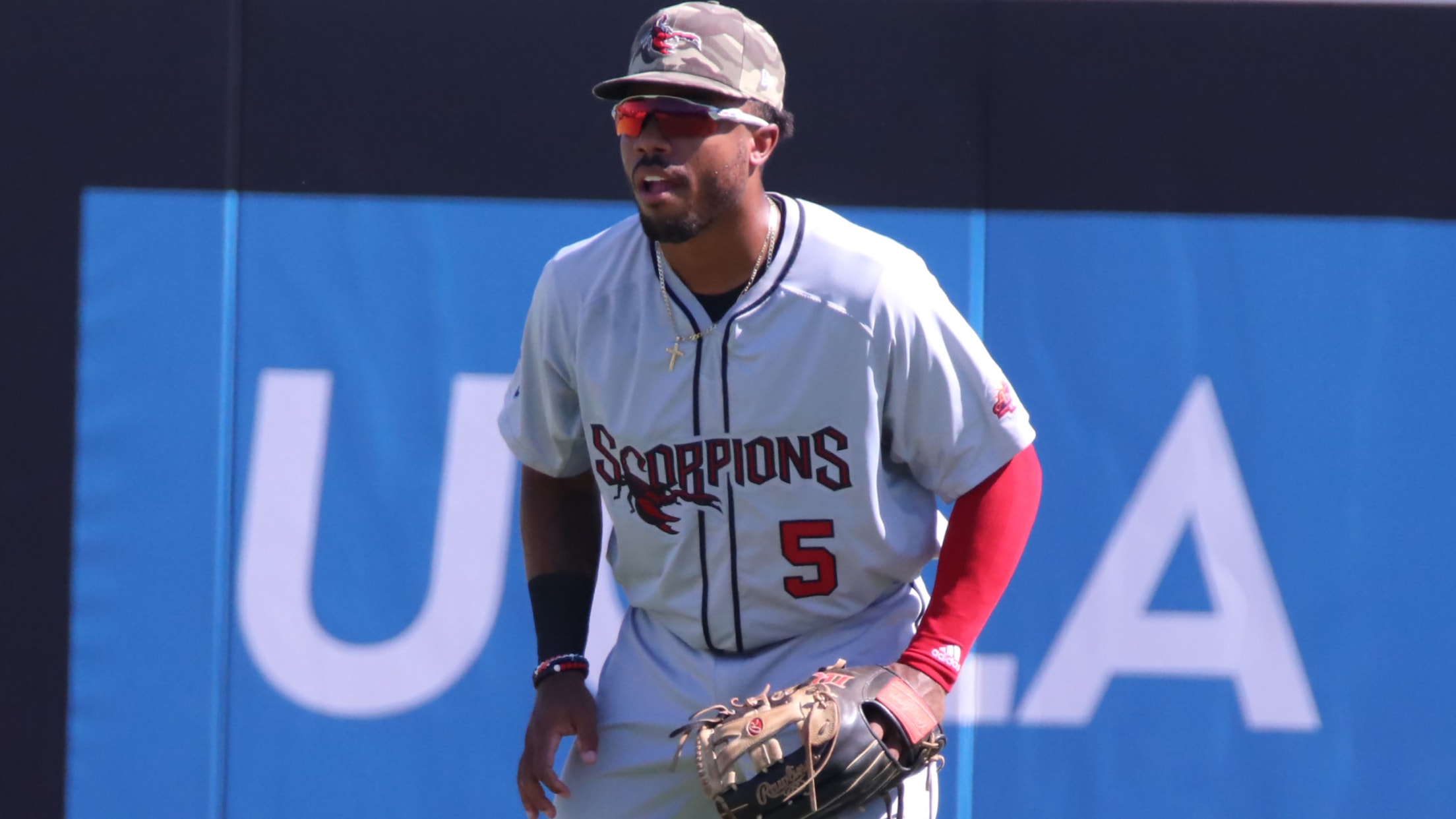 Watch it again! It's simply a thing of beauty.
Shuster fans 12, ties Southern League record with 8 straight K's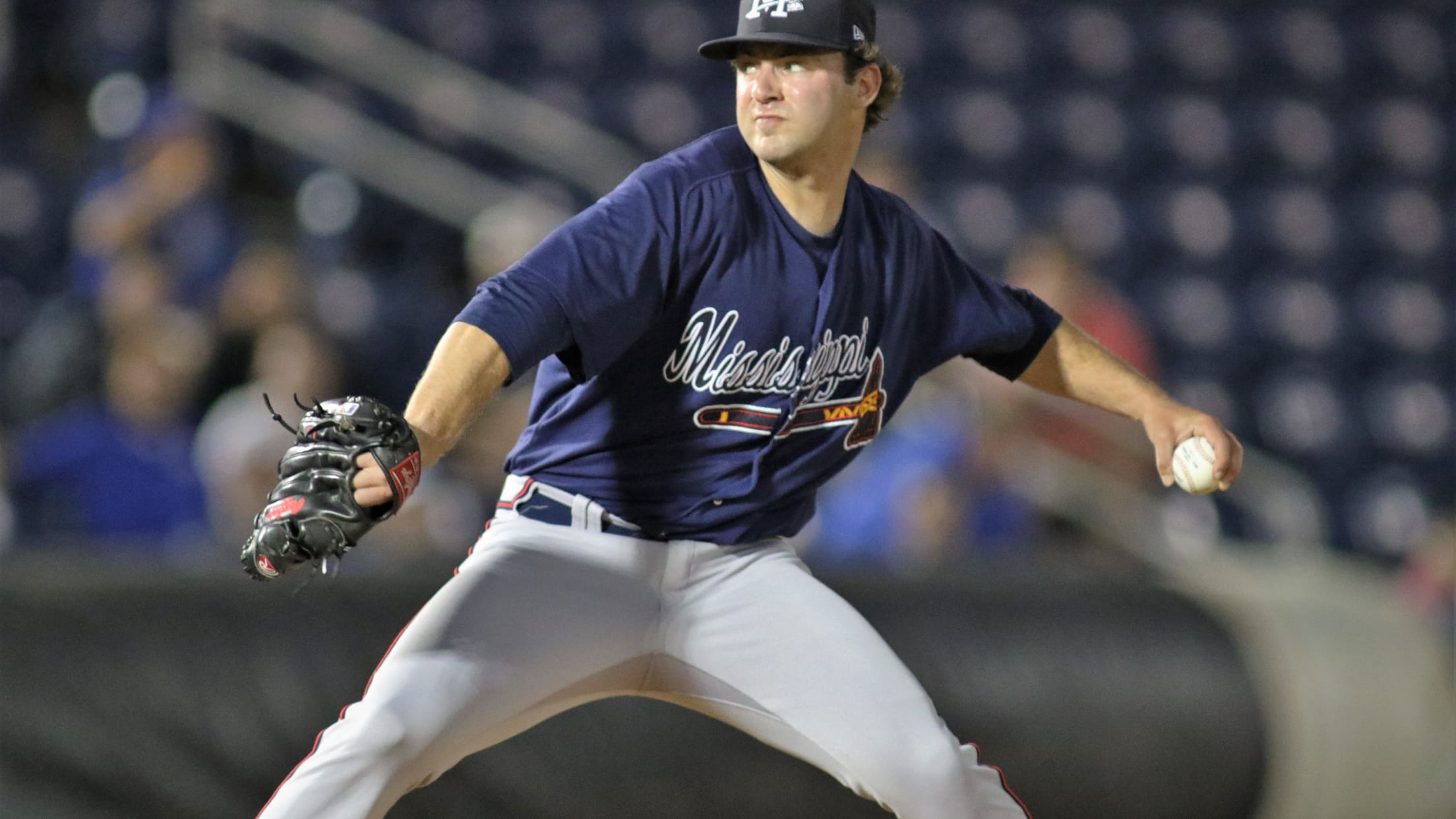 Jared Shuster was in the midst of the best start of his young career when the rain started to fall. Shuster, the Braves' No. 10 prospect, had struck out eight consecutive Biloxi hitters when the tarp came out in the top of the sixth inning. Just over an hour later,
'Here we go': Braves roll, Elder wins MLB debut
Ozuna stays hot with two-homer game; Albies breaks out at the plate against Nats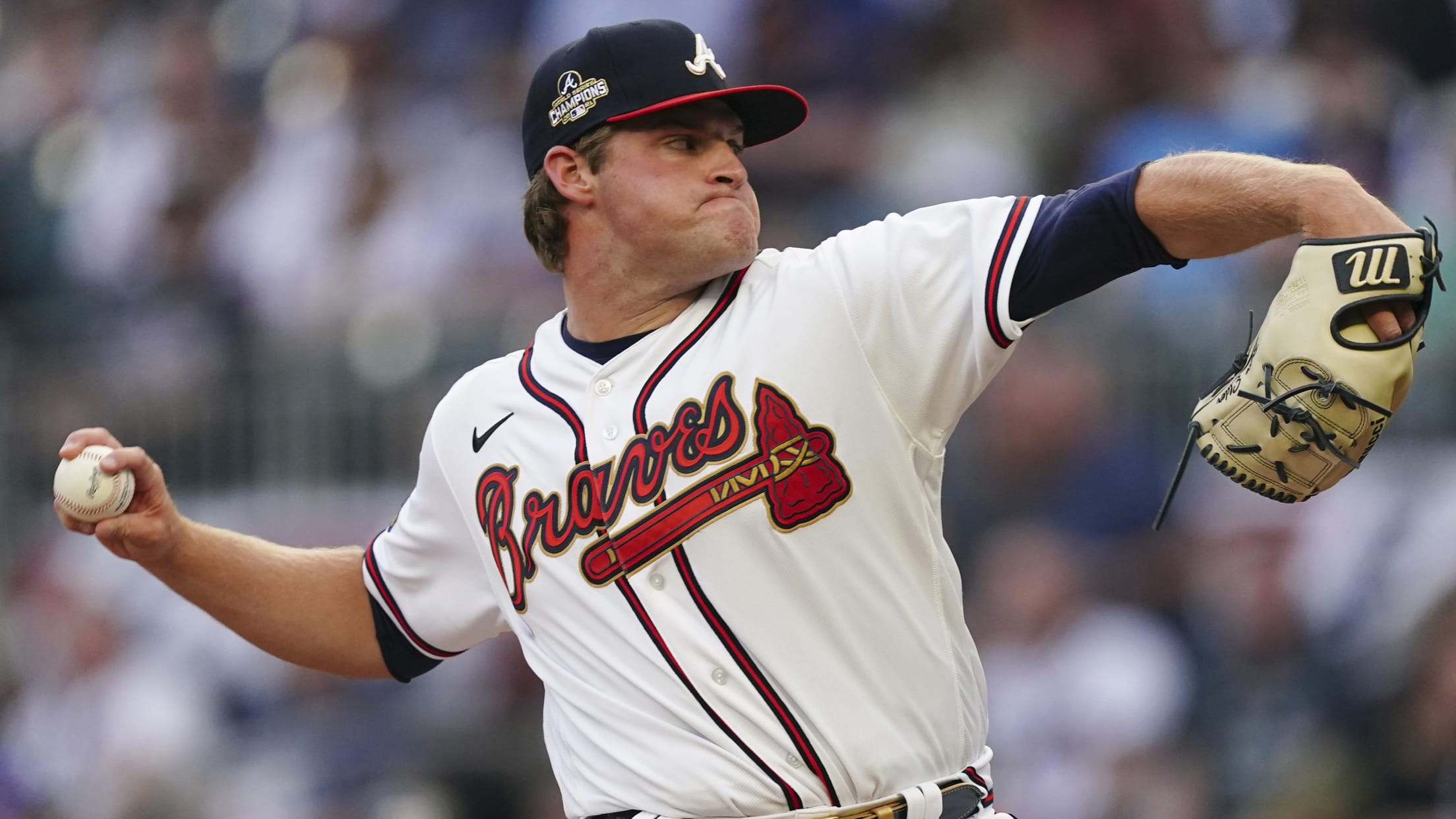 ATLANTA -- If life is going to continue to be this easy for Bryce Elder at the Major League level, then he's going to have a lot of fun within his new environment. Elder displayed the poise of a seasoned veteran as he cruised into the sixth inning of his
Where Braves Top 30 prospects are starting '22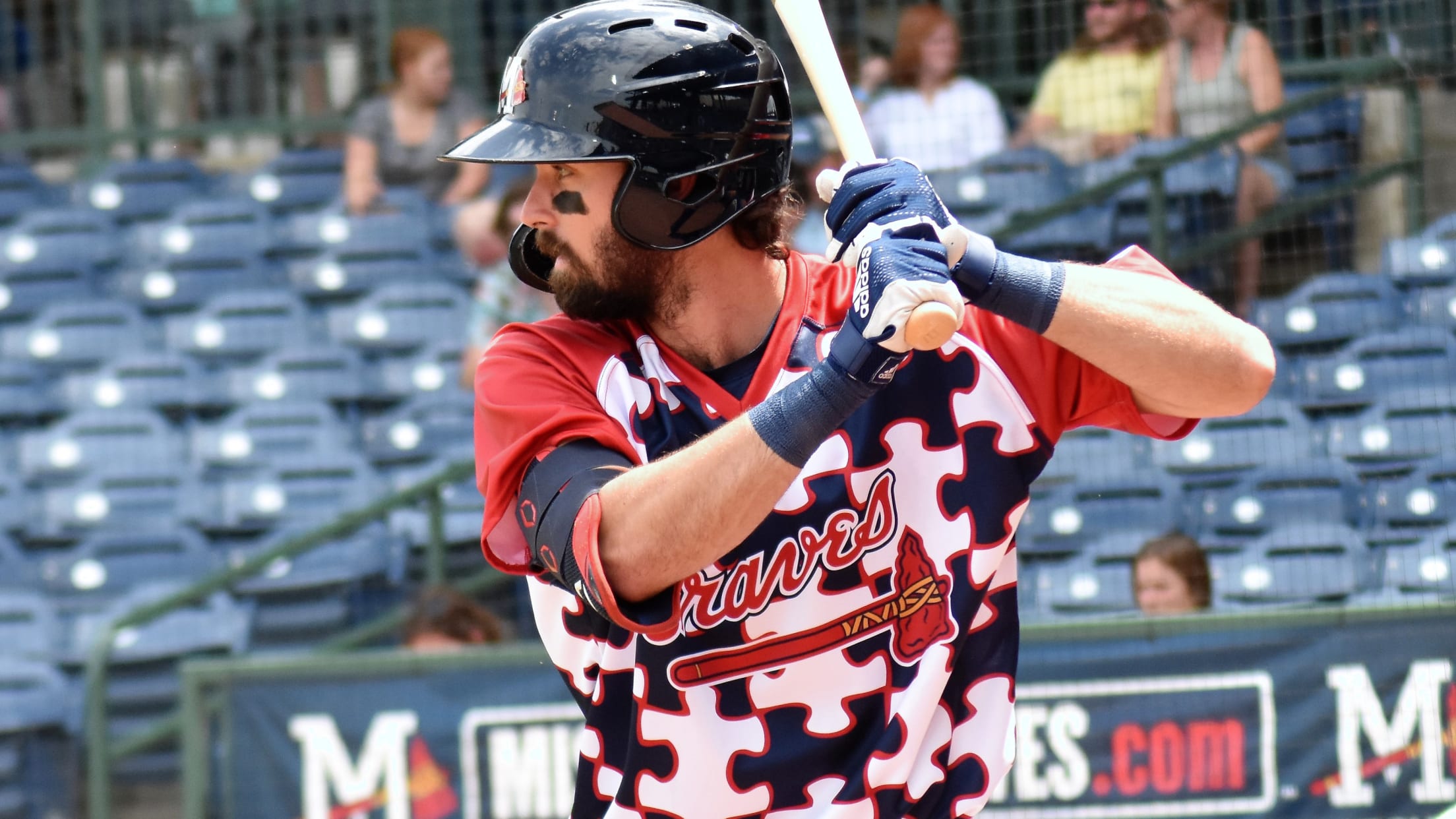 With the Minor League season opening this week, here's where the Braves Top 30 Prospects are projected to start:
Michael Harris, OF -- Mississippi (Double-A)
Spencer Strider, RHP -- Atlanta (MLB)
Drew Waters, OF – Gwinnett (Triple-A) – injured list (hamstring)
Kyle Muller, LHP -- Gwinnett
How's this for a throwing partner: Clayton Kershaw
Rotation candidates Muller, Davidson spend offseason learning from 'awesome role model'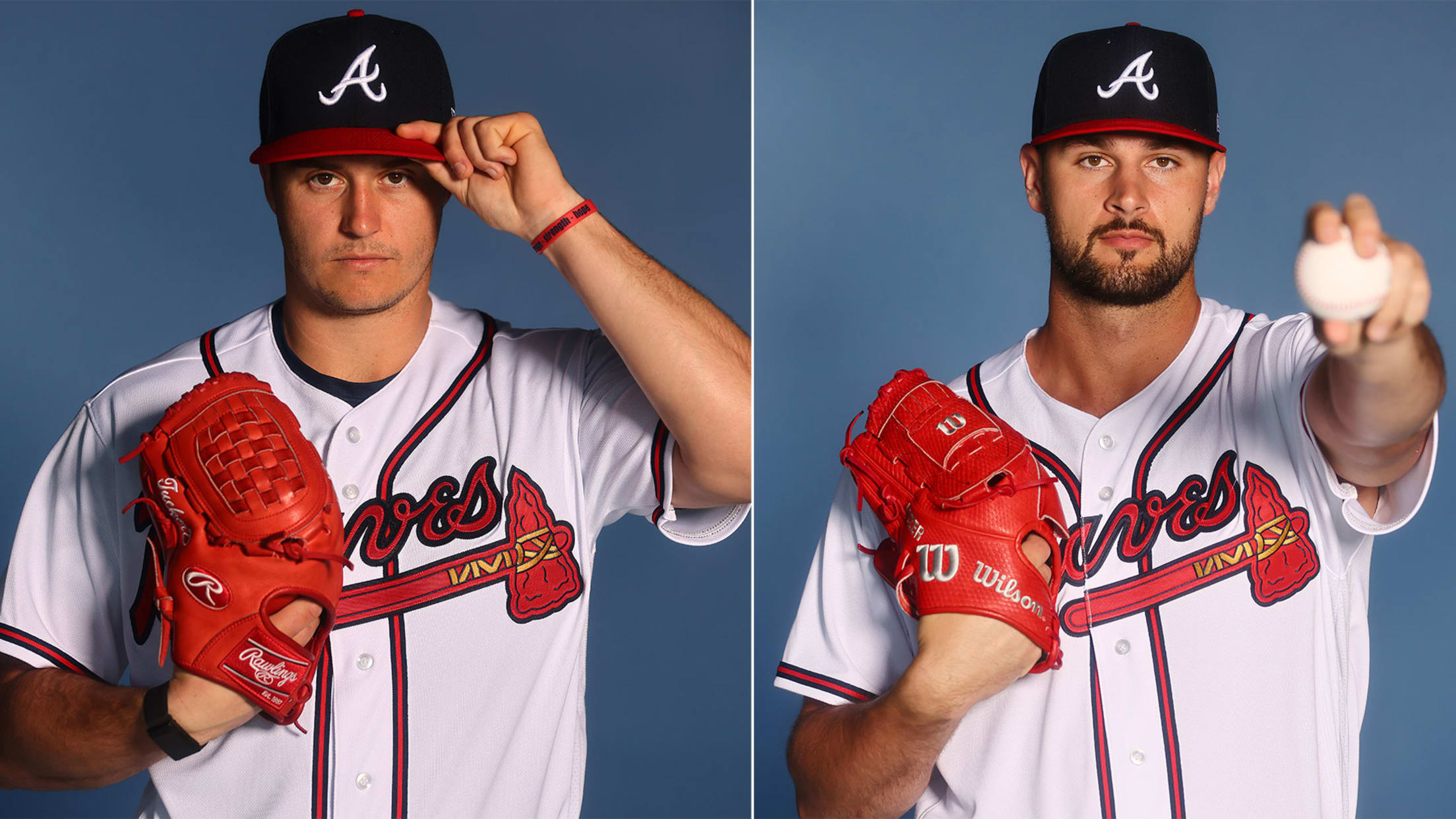 NORTH PORT, Fla. -- Kyle Muller and Tucker Davidson will spend the next week battling for a spot on the Braves' Opening Day roster. They spent this past winter soaking in the thrill of again serving as two of Clayton Kershaw's throwing partners. "His attention to detail is incredible," Muller
Here are Atlanta's 2022 Top 30 prospects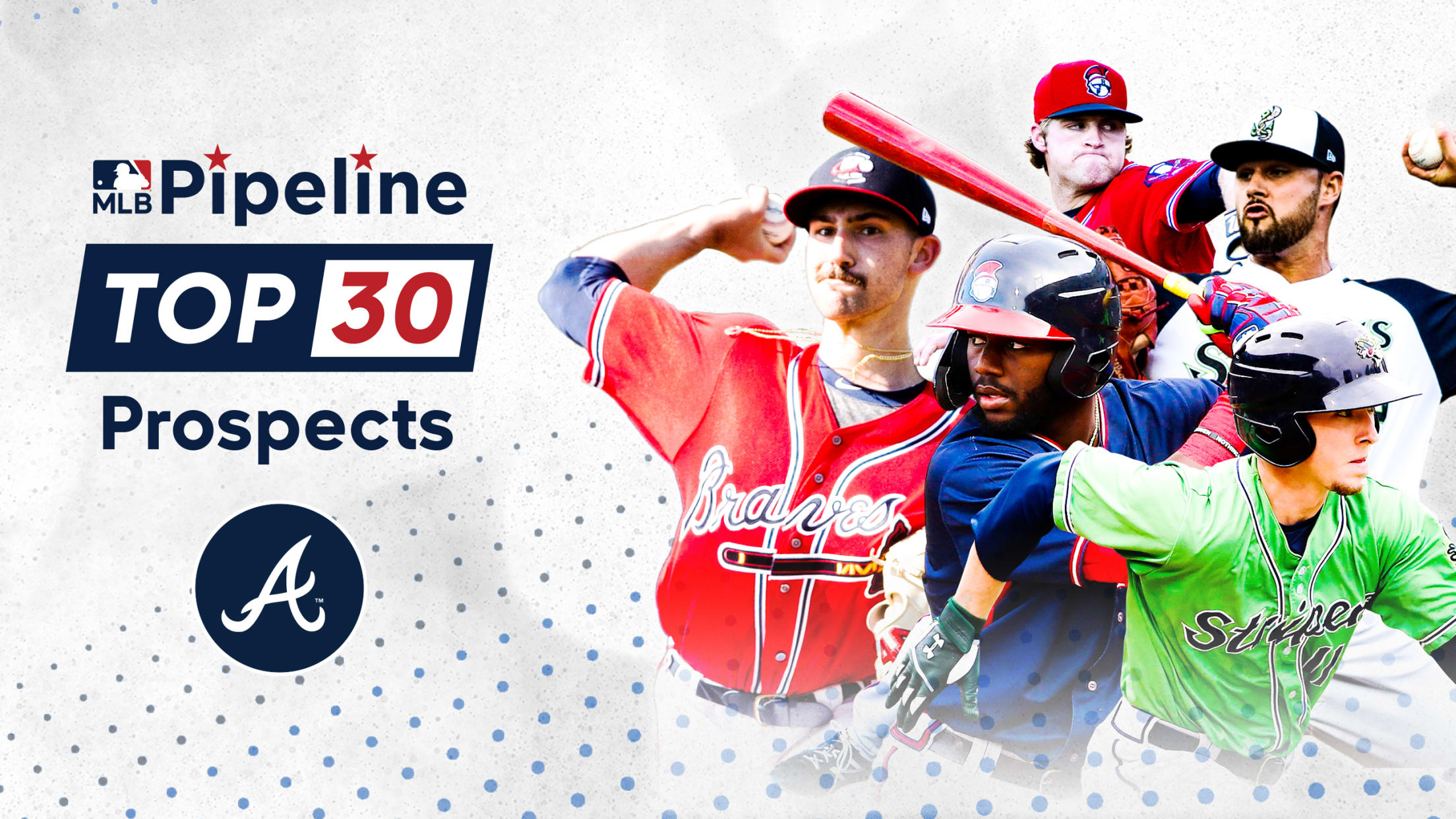 Farm systems can help a team win in two ways. The first is getting homegrown players up to the big leagues. The second is using prospects developed in trades to bring in big league help. The 2021 World Series champion Braves certainly took a little from Column A and a
Langeliers talks World Series, catching craft and power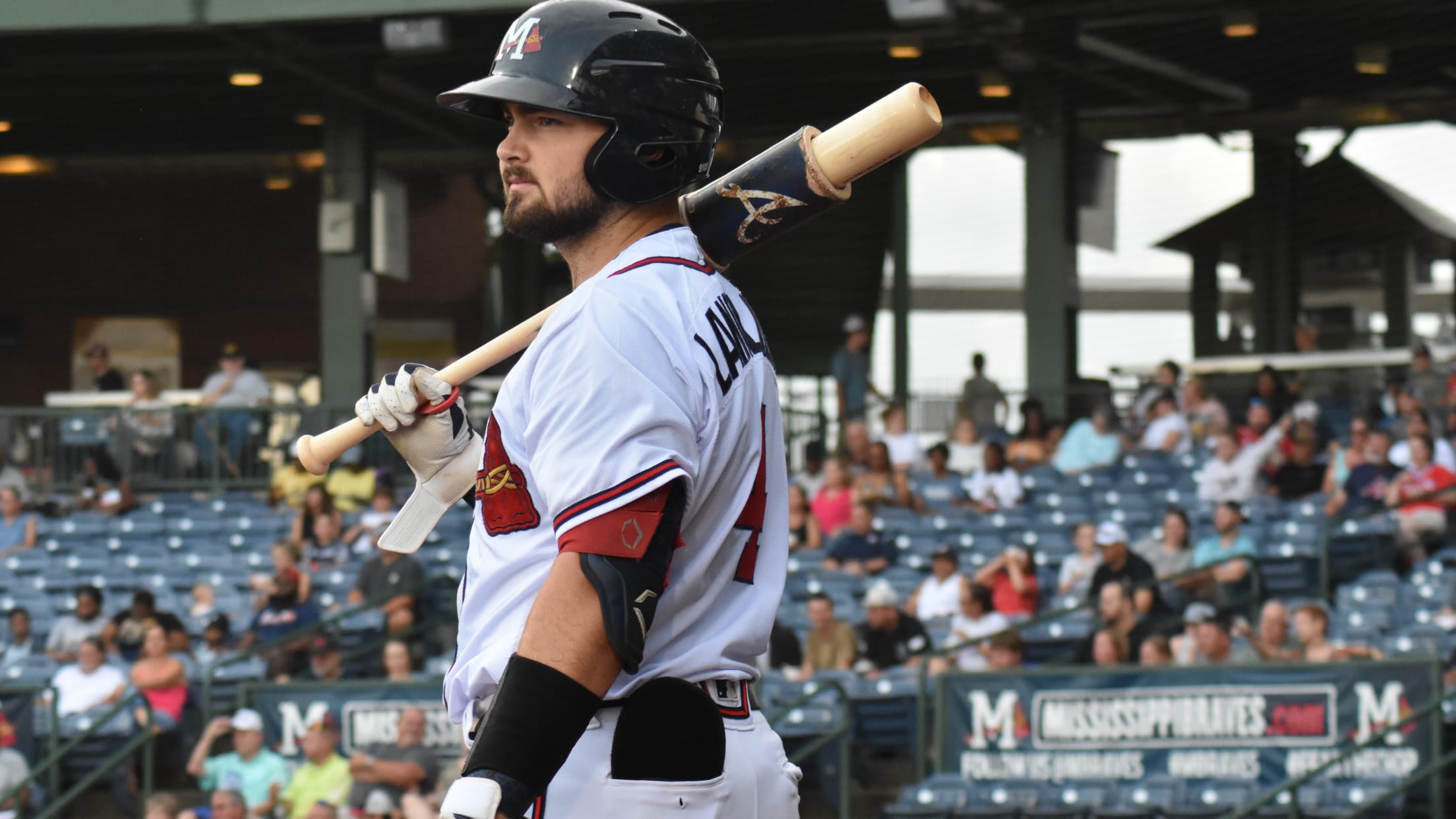 Shea Langeliers broke out in a big way during the 2021 season. The No. 9 overall pick in the 2019 Draft led the Mississippi Braves to a Double-A South championship by slugging 22 home runs with an .833 OPS and tossing out 31 would-be base stealers. The former Baylor standout
At Braves camp, focus on sustaining success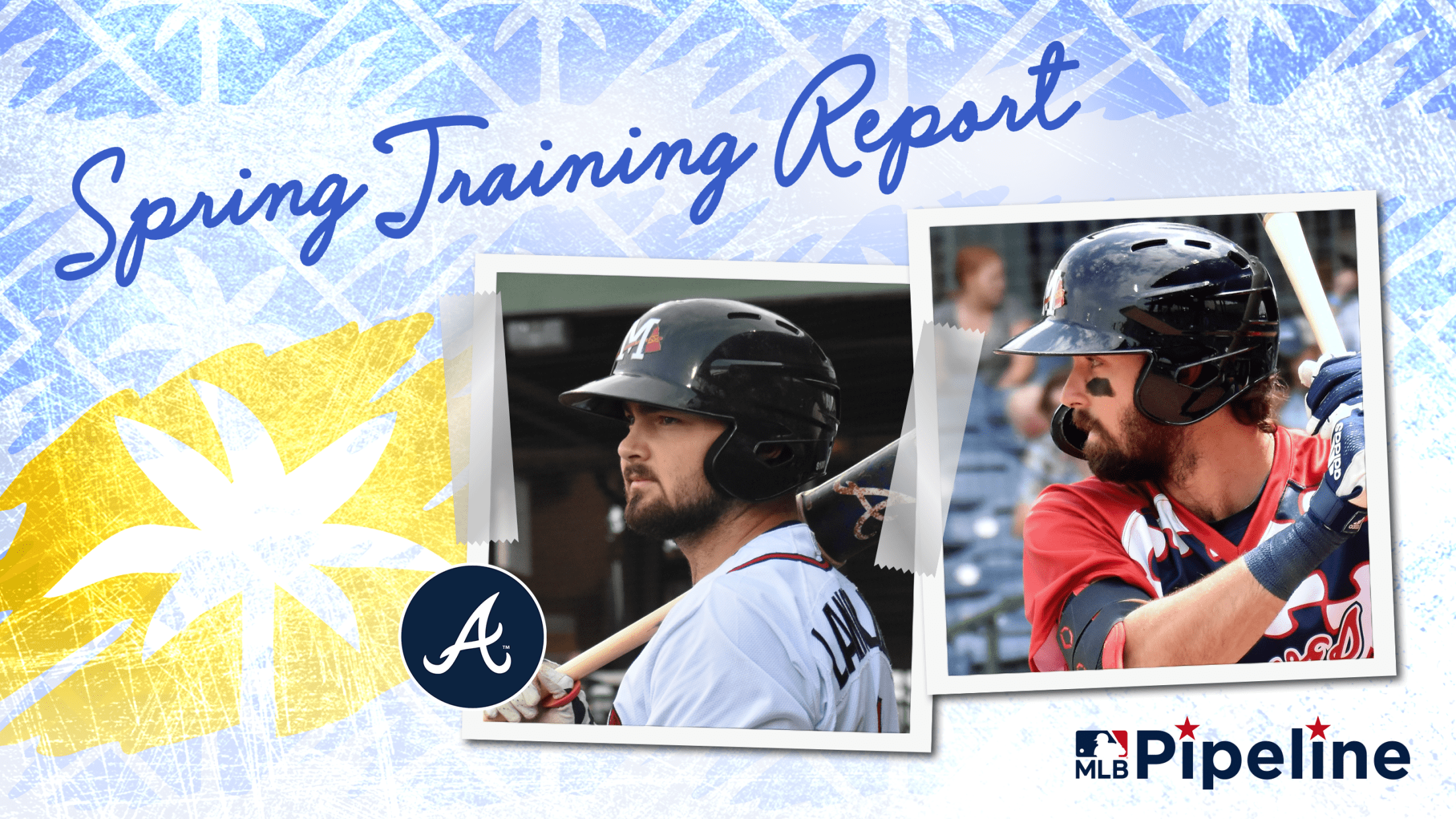 NORTH PORT, Fla. -- To quote famous fictional pitcher Nuke Laloosh, "I love winning, it's like… better than losing." Perhaps that's not a philosophy one can build a farm system around, but Braves farm director Ben Sestanovich certainly couldn't help but notice a slightly different tone as Minor League camp
No. 2 Braves prospect Langeliers 'unbelievable'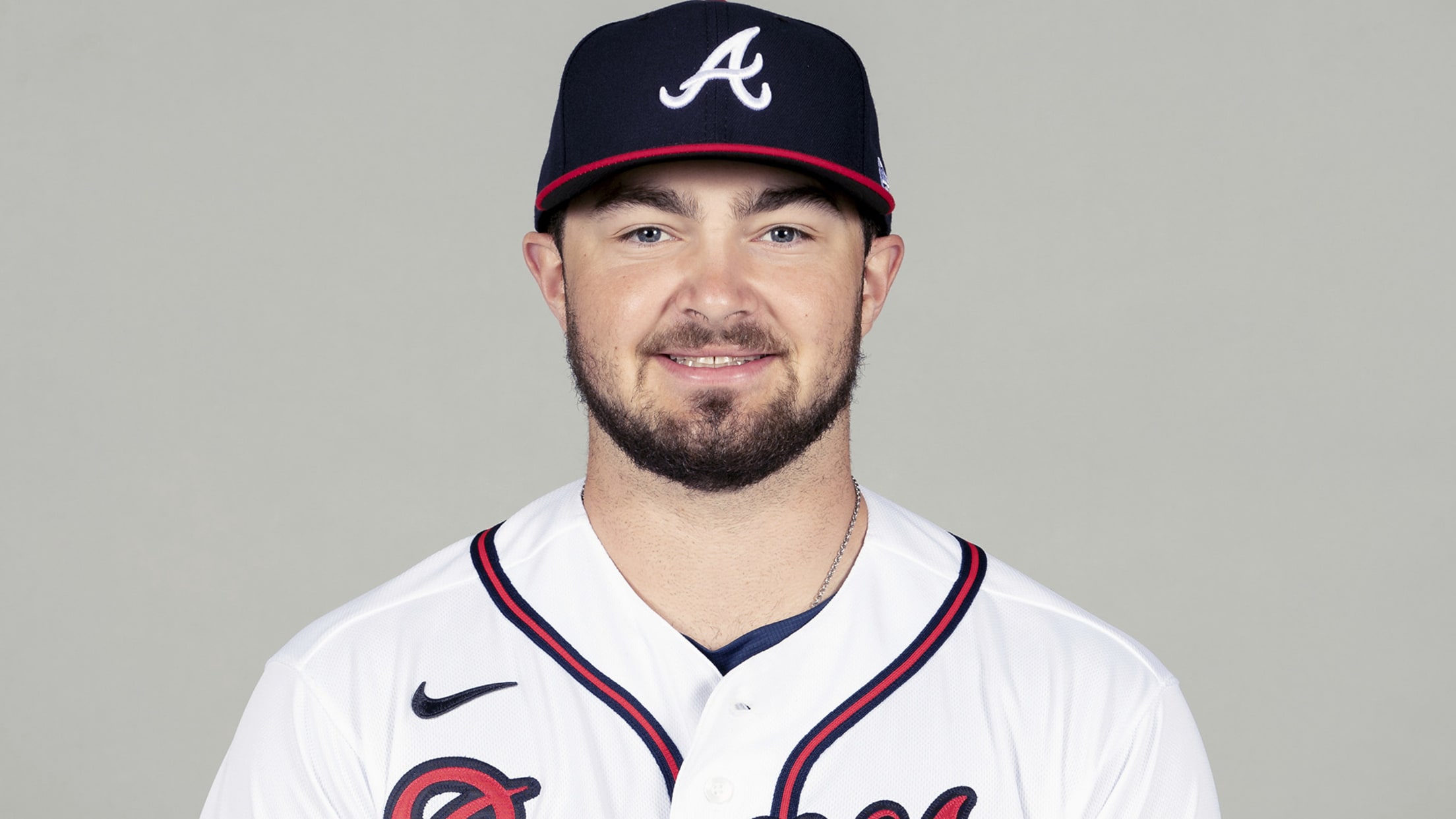 NORTH PORT, Fla. -- When the Braves took Shea Langeliers with the ninth overall selection in the 2019 MLB Draft, much of the attention was placed on the young catcher's rocket arm, with which he had already produced elite pop times with his throws to second base. But having scouted
New 'Knucksie' in town? J.J. Niekro embracing Phil, Joe's legacy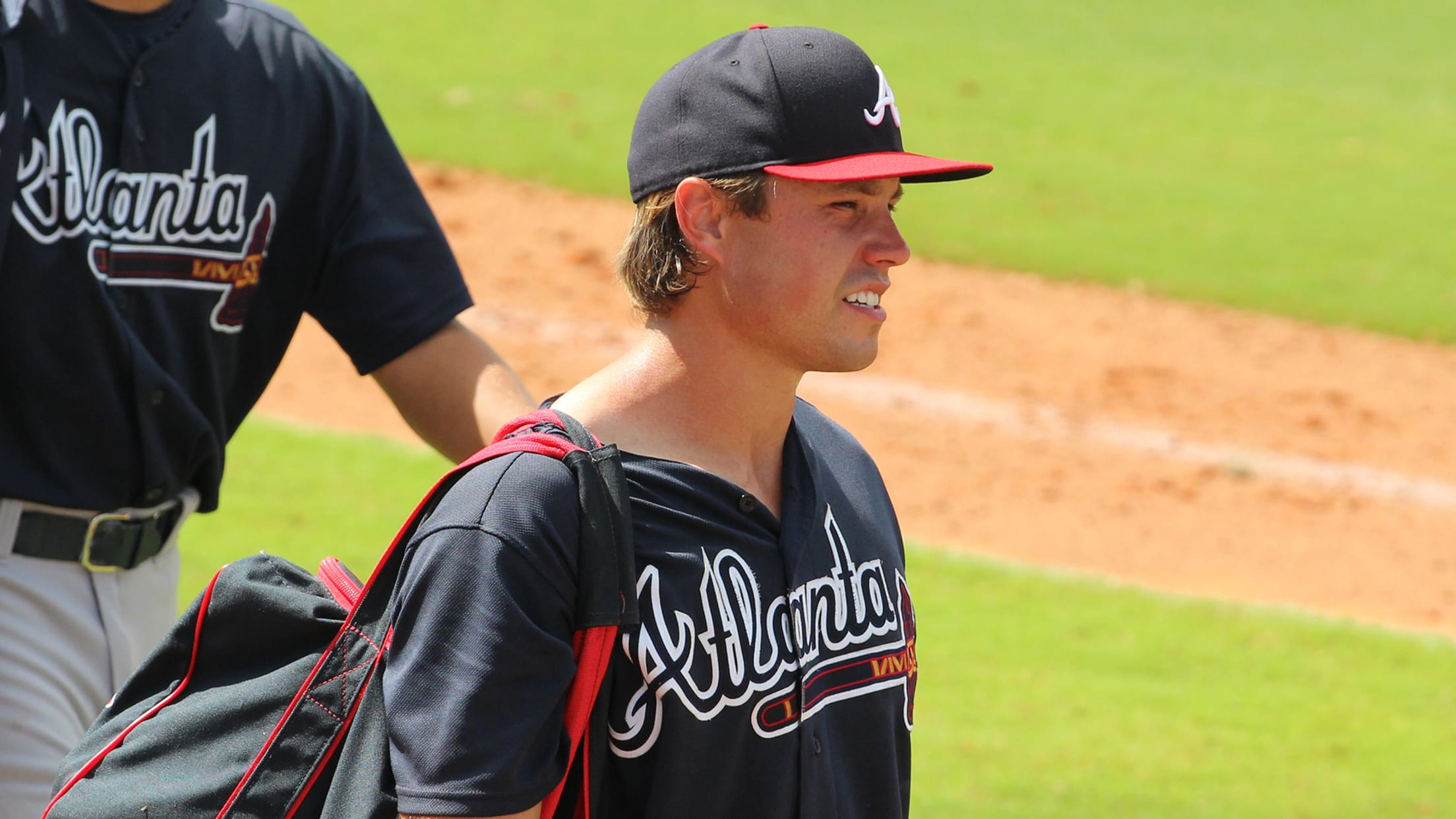 NORTH PORT, Fla. -- When you cross paths with J.J. Niekro at Braves Minor League camp, it's only natural to immediately ask whether he throws a knuckleball. "I throw it a couple times in warmups every day just to dust it off, so it's not sitting on the shelf," Niekro
Braves' No. 17 prospect embodies perseverance, power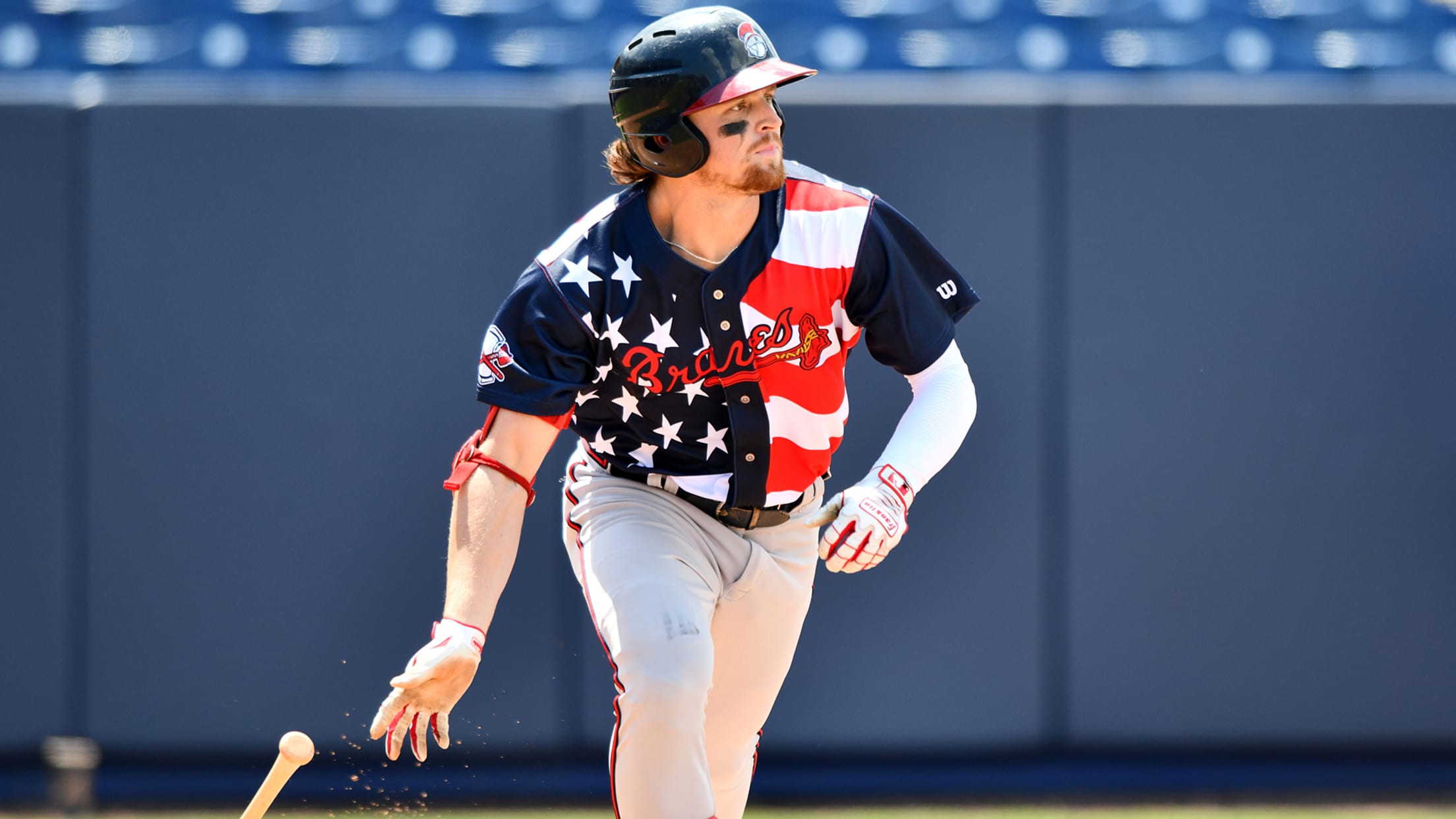 NORTH PORT, Fla. -- As Jesse Franklin was belting 24 homers at High-A Rome last year, he was steadily distancing himself from the frustration he had felt while dealing with a torn labrum, a fractured collarbone and the cancellation of what would have been his junior season (2020) at the
'He's unreal': Top prospect Harris continues to turn heads at Braves camp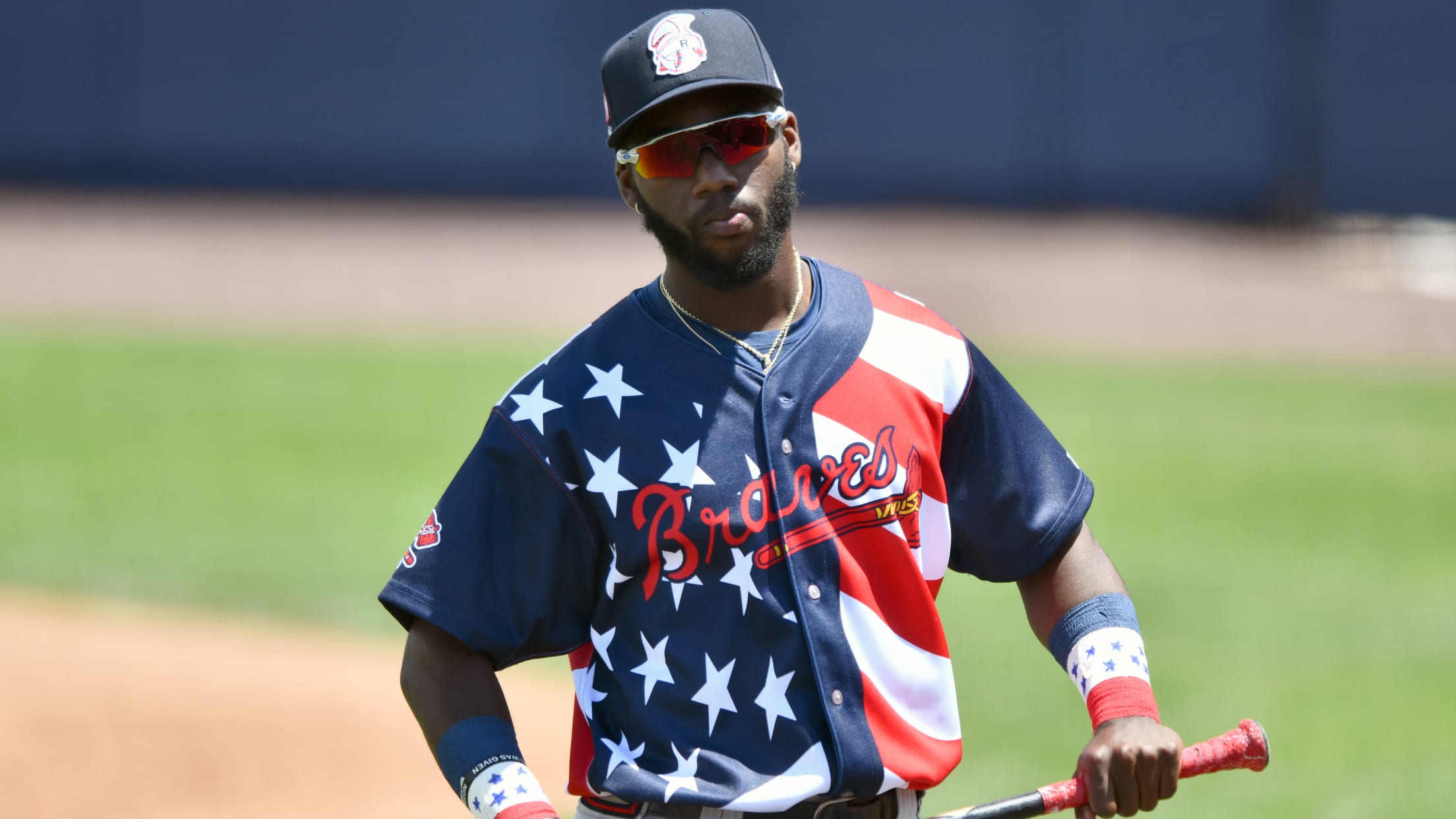 NORTH PORT, Fla. -- Upon revealing he began playing golf on a frequent basis this offseason, heralded Braves prospect Michael Harris II was asked what had been his longest drive? "The other day I had like 347 [yards] or something," Harris said. While Harris might be a quick study in
Harris, Langeliers look forward to Braves Minors camp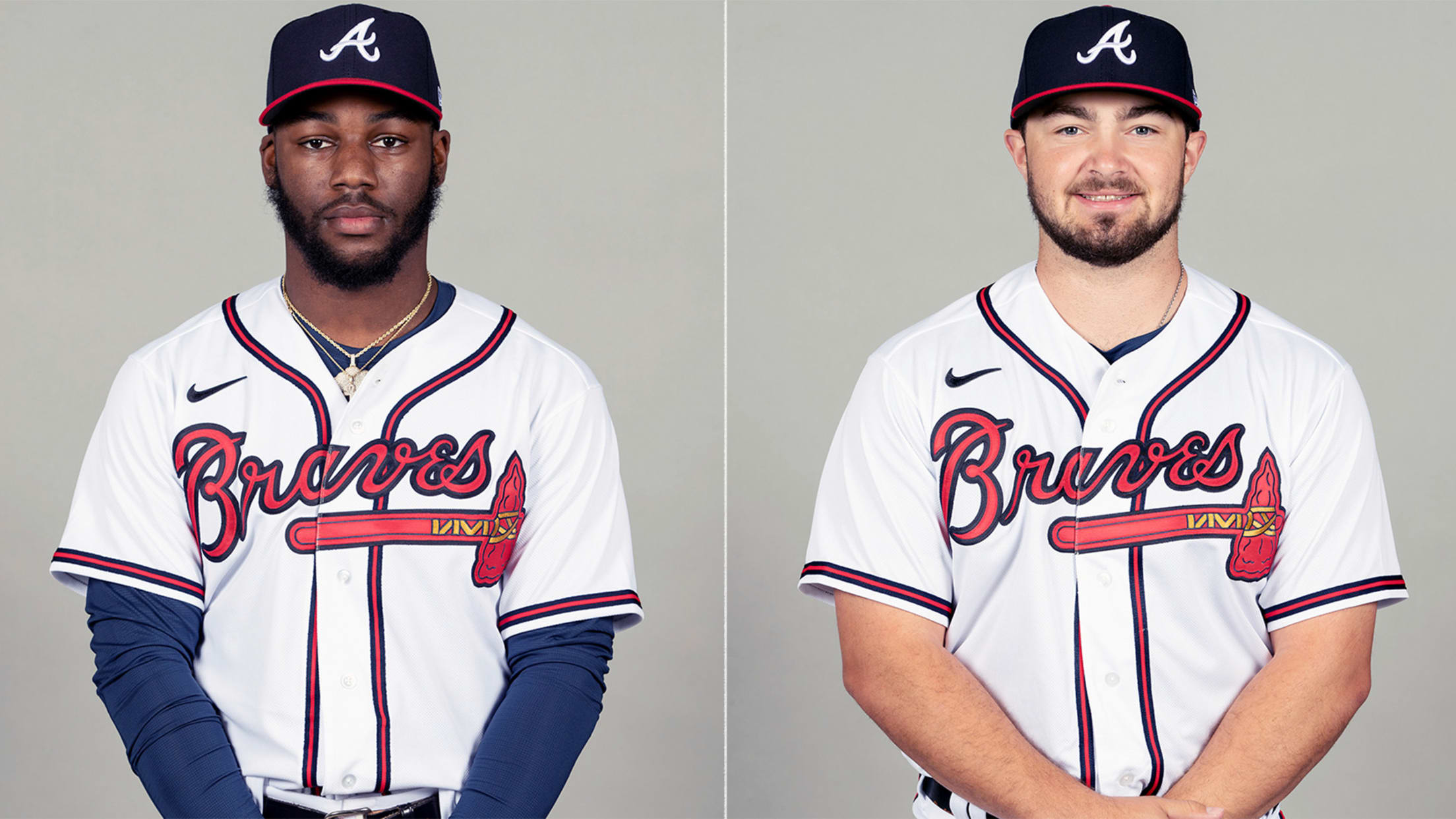 NORTH PORT, Fla. -- Michael Harris lived up to lofty expectations during his first full professional season last year. Now, the Braves prospect is ready to take his next step toward potentially becoming a star at the Major League level. Harris and Shea Langeliers headline the prospects who will be
Braves sign int'l SS prospect Benitez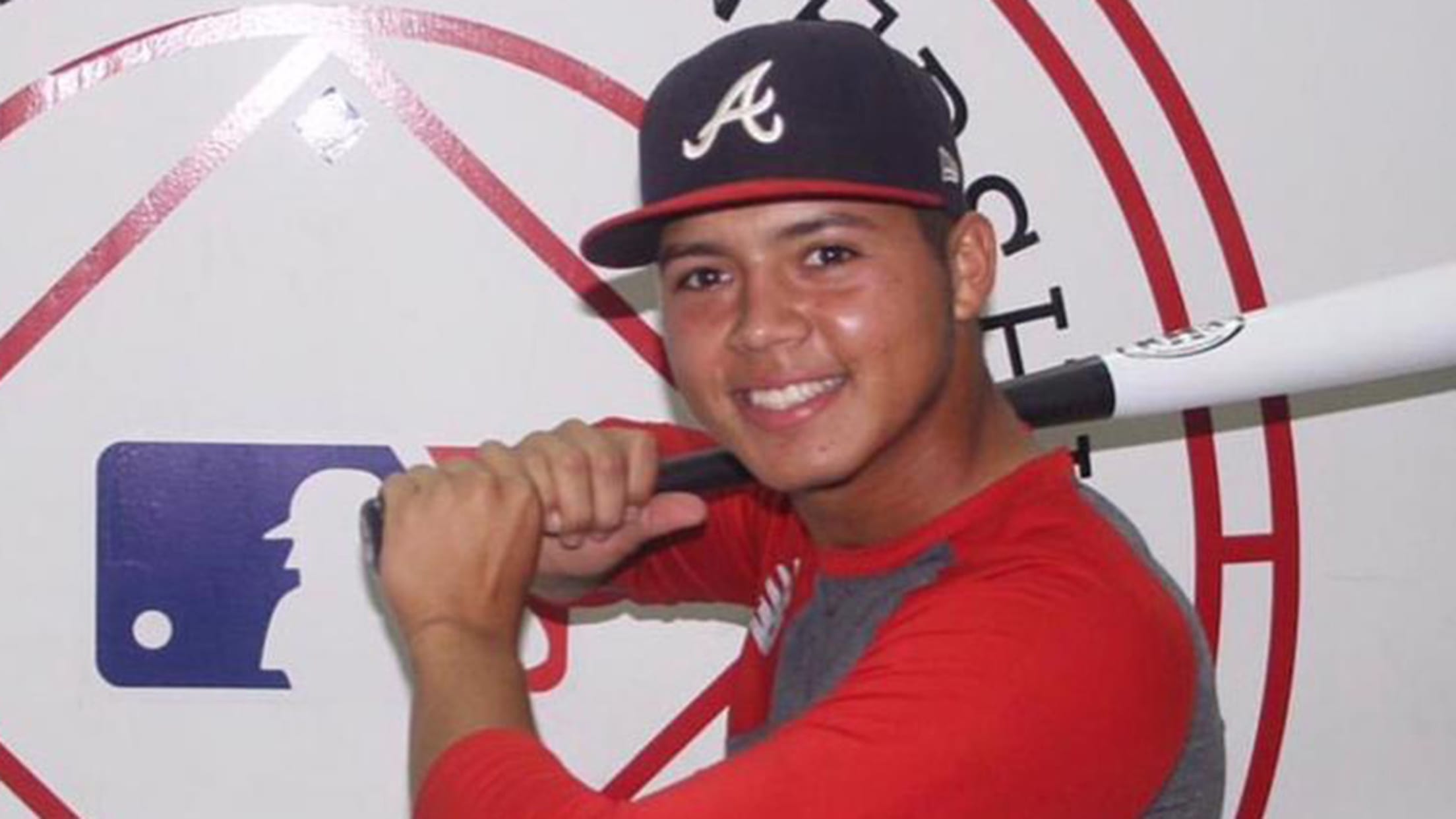 The Braves are adding a big shortstop with even bigger potential to their Minor League system. The club announced Sunday it has signed infielder Diego Benitez, No. 10 on MLB.com's Top 50 International Prospects list, to a $2.5 million deal. The Braves have a base signing bonus pool of $5,179,700.
Elder enhances Braves' starting depth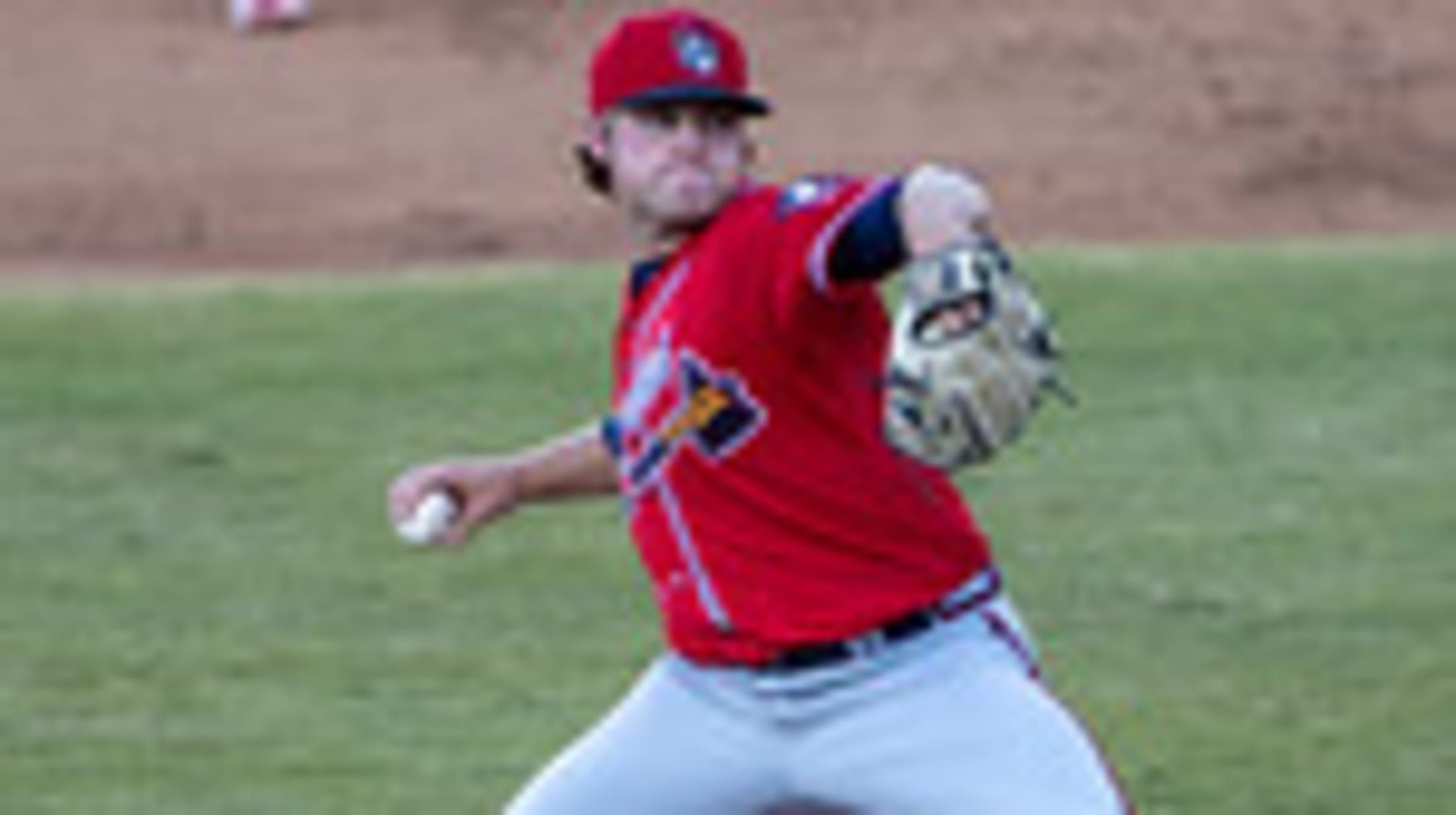 ATLANTA -- With just one Minor League season under his belt, Bryce Elder has generated a rise that could soon carry him to a spot within the Braves' big league rotation. As Elder tasted success at three different levels this year, he showed why the Braves were excited to take
Everything clicks for Braves' Woods in AFL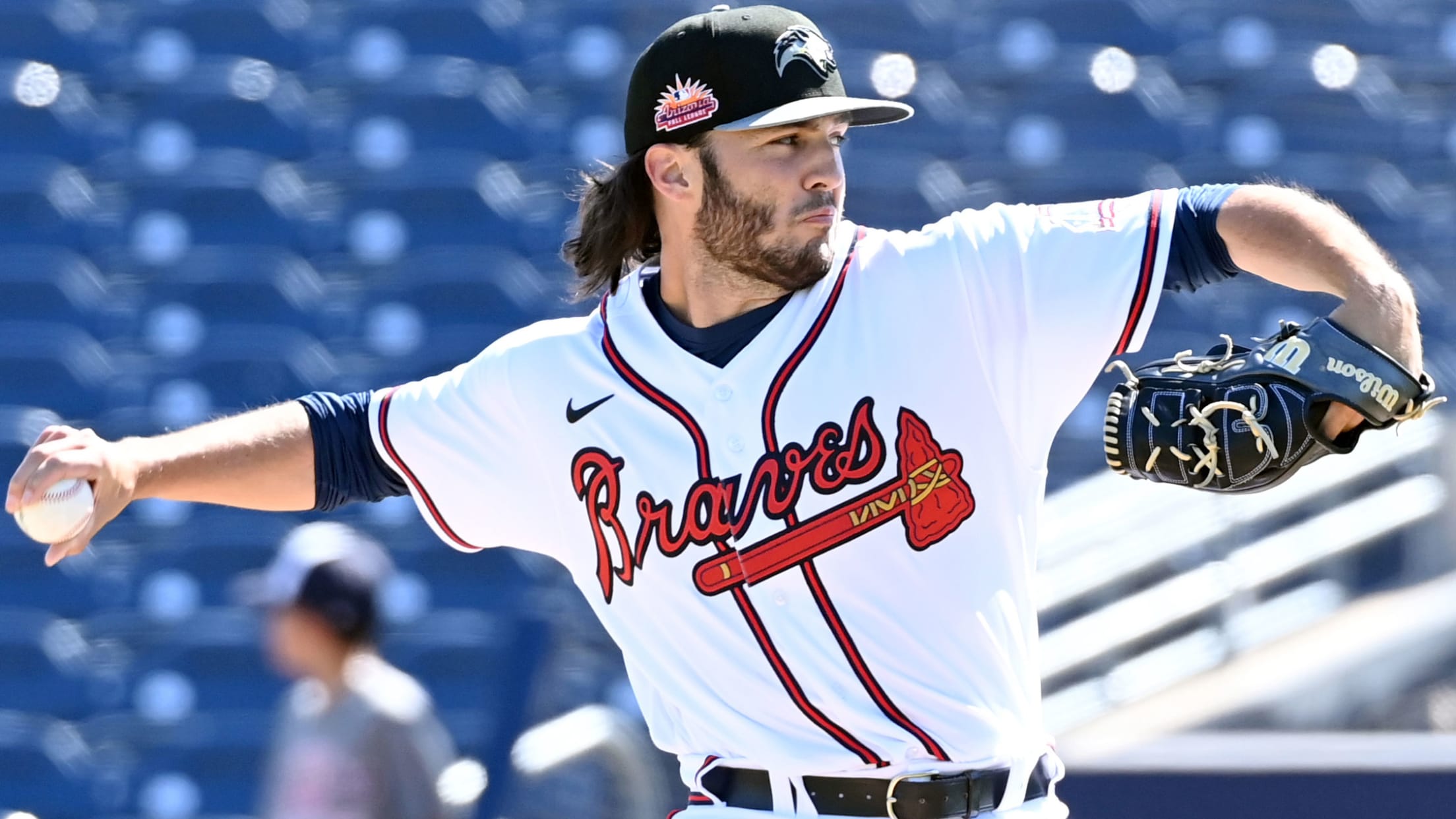 Braves right-hander William Woods finished off his fourth and final inning of work for the Peoria Javelinas on Thursday night and breathed a little sigh of relief. It's what he always felt he's capable of when healthy. "Yeah, it was really nice," Woods said. "It's like one of those, 'A-ha!'
The story behind surprise pick Ian Anderson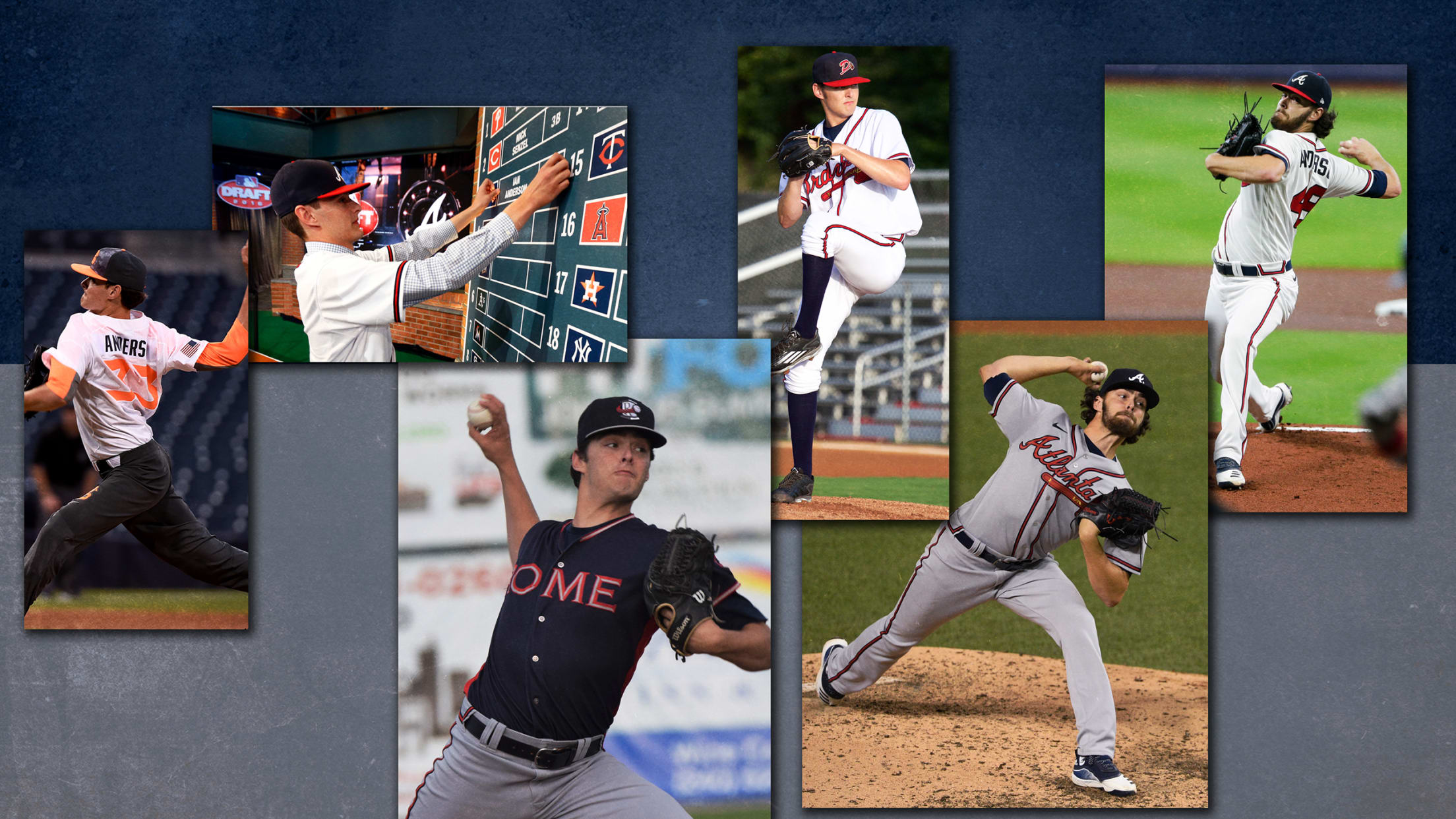 According to then Braves scouting director Brian Bridges, there was only one player area scout Greg Morhardt believed in as strongly as he did Ian Anderson prior to the 2016 Draft. That was back in 2009, when Morhardt was an area scout for the Angels and New Jersey was part
How the World Series teams were built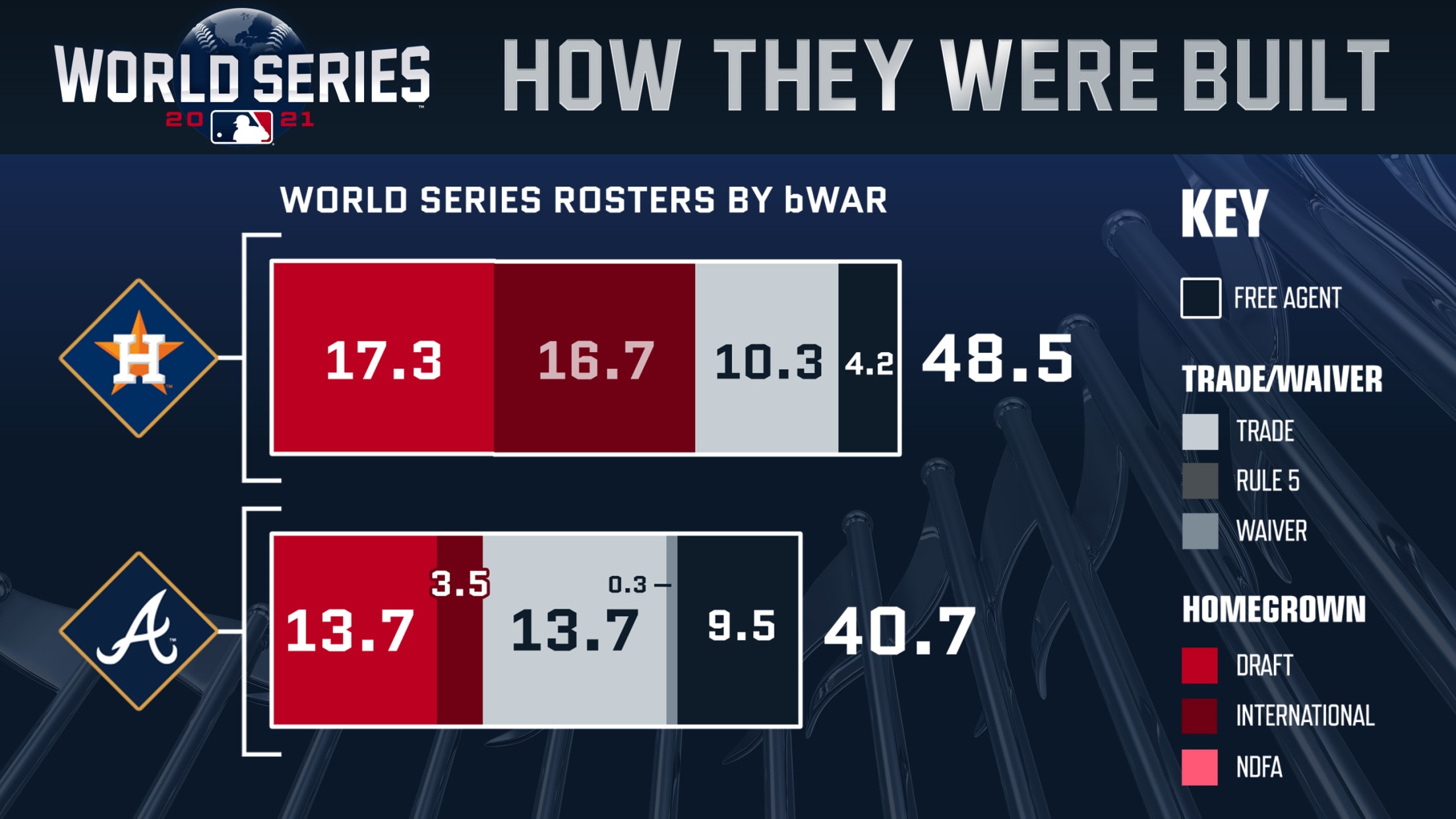 One team is back in the World Series after a one-year absence, carried there largely by a productive core of homegrown players, with a surprising postseason star coming via a trade few paid attention to at the time. The other team is back in the World Series for the first
Will Pache, Langeliers make NLDS roster?
ATLANTA -- Top prospects Cristian Pache and Shea Langeliers were part of the Braves' traveling party that flew to Milwaukee following a Wednesday afternoon workout at Truist Park. But this does not necessarily mean they will be placed on the team's National League Division Series roster. "We still have a
Strider, Lee called up for playoff auditions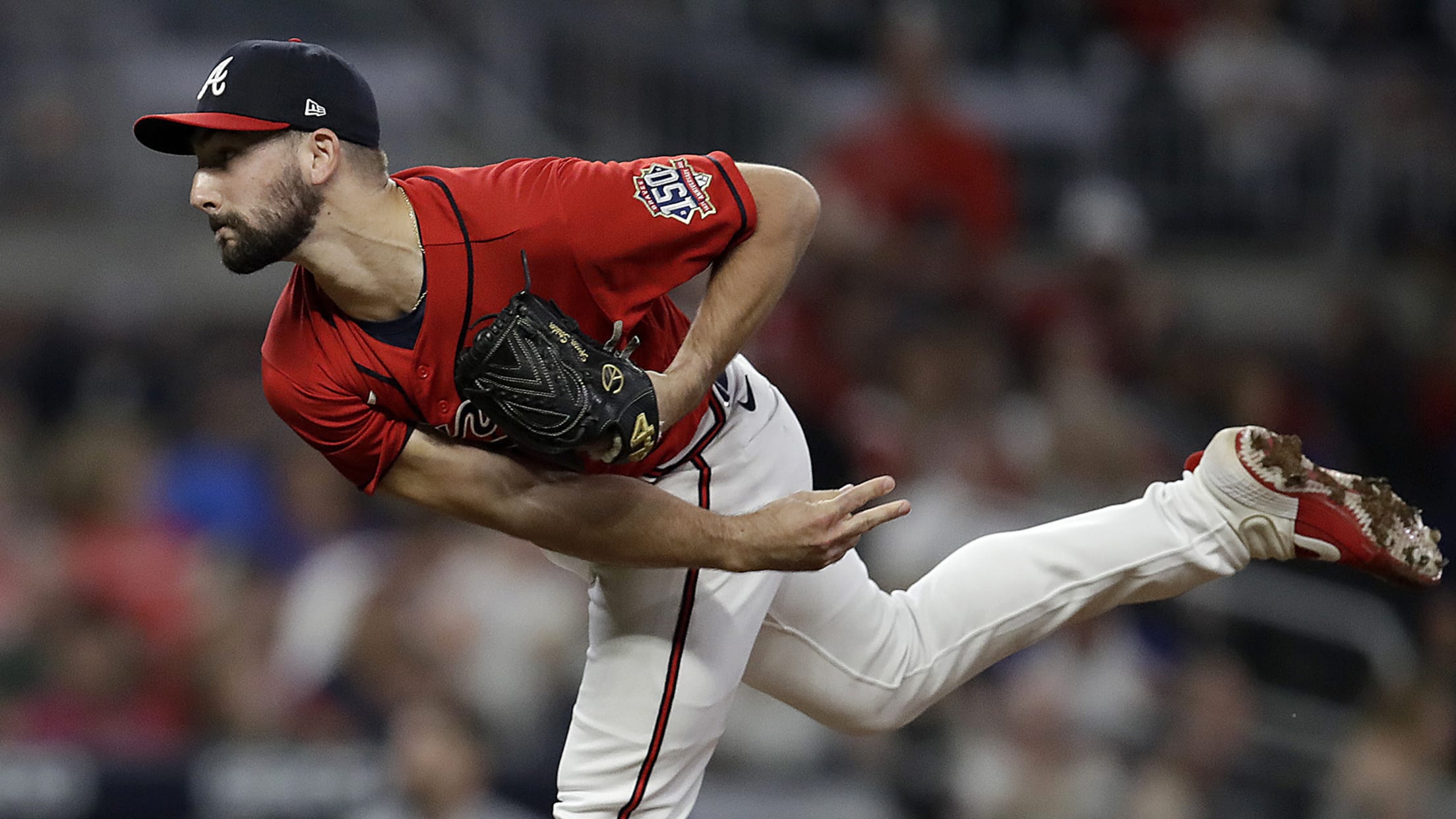 ATLANTA -- Spencer Strider began this season at the Class A level. The hard-throwing prospect has a chance to end it as a member of the Braves' postseason roster. Looking to strengthen their bullpen options, the Braves recalled Dylan Lee and selected Strider's contract from Triple-A Gwinnett. Sean Newcomb was
Langeliers, Elder earn Aaron, Niekro Awards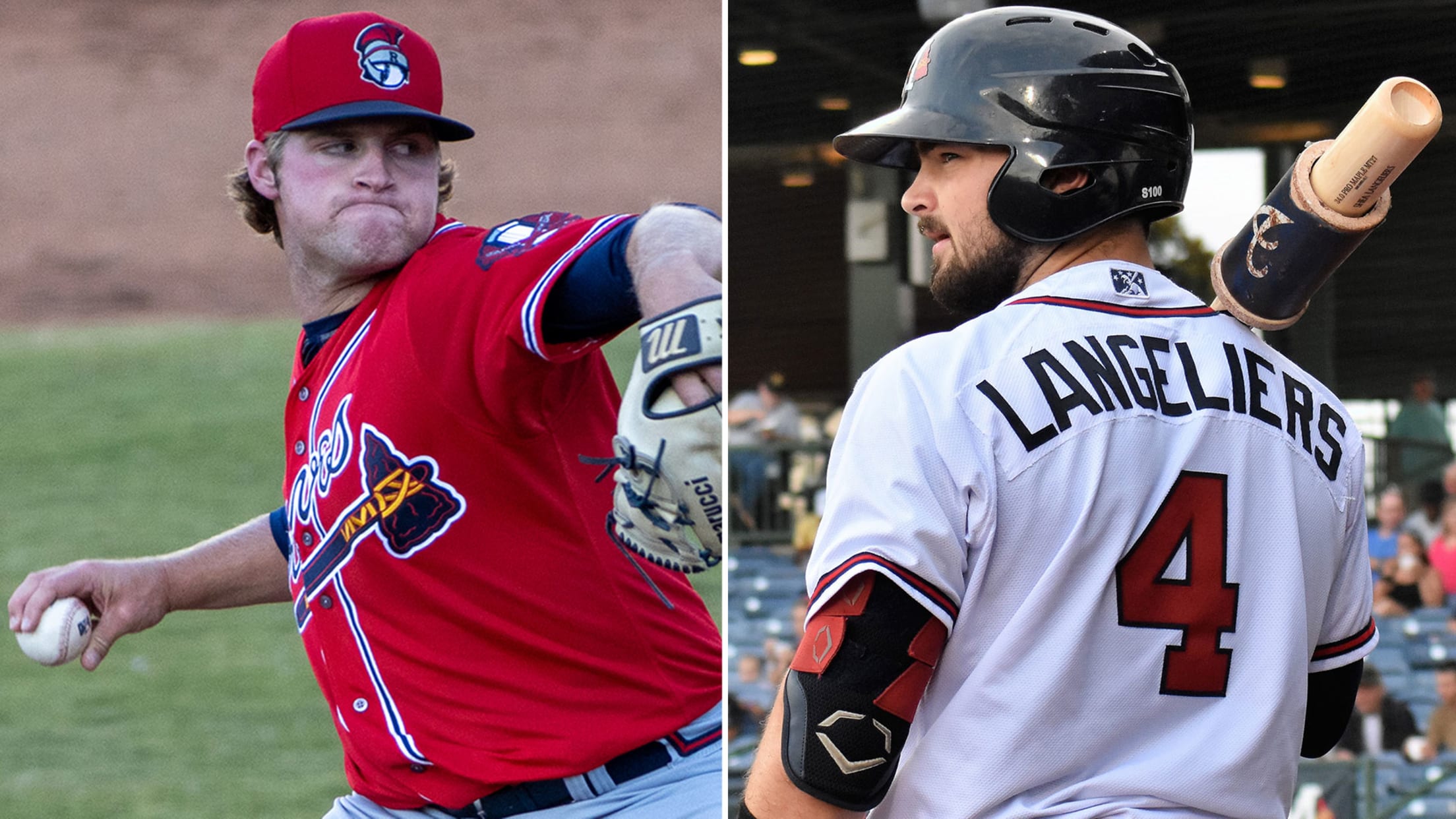 ATLANTA -- A little more than two years after competing against each other at the collegiate level, Shea Langeliers and Bryce Elder have been honored by the Braves for the success they had during what was the first full Minor League season for both players. Langeliers, who is recognized as
4 Braves featured in new Top 100 Prospects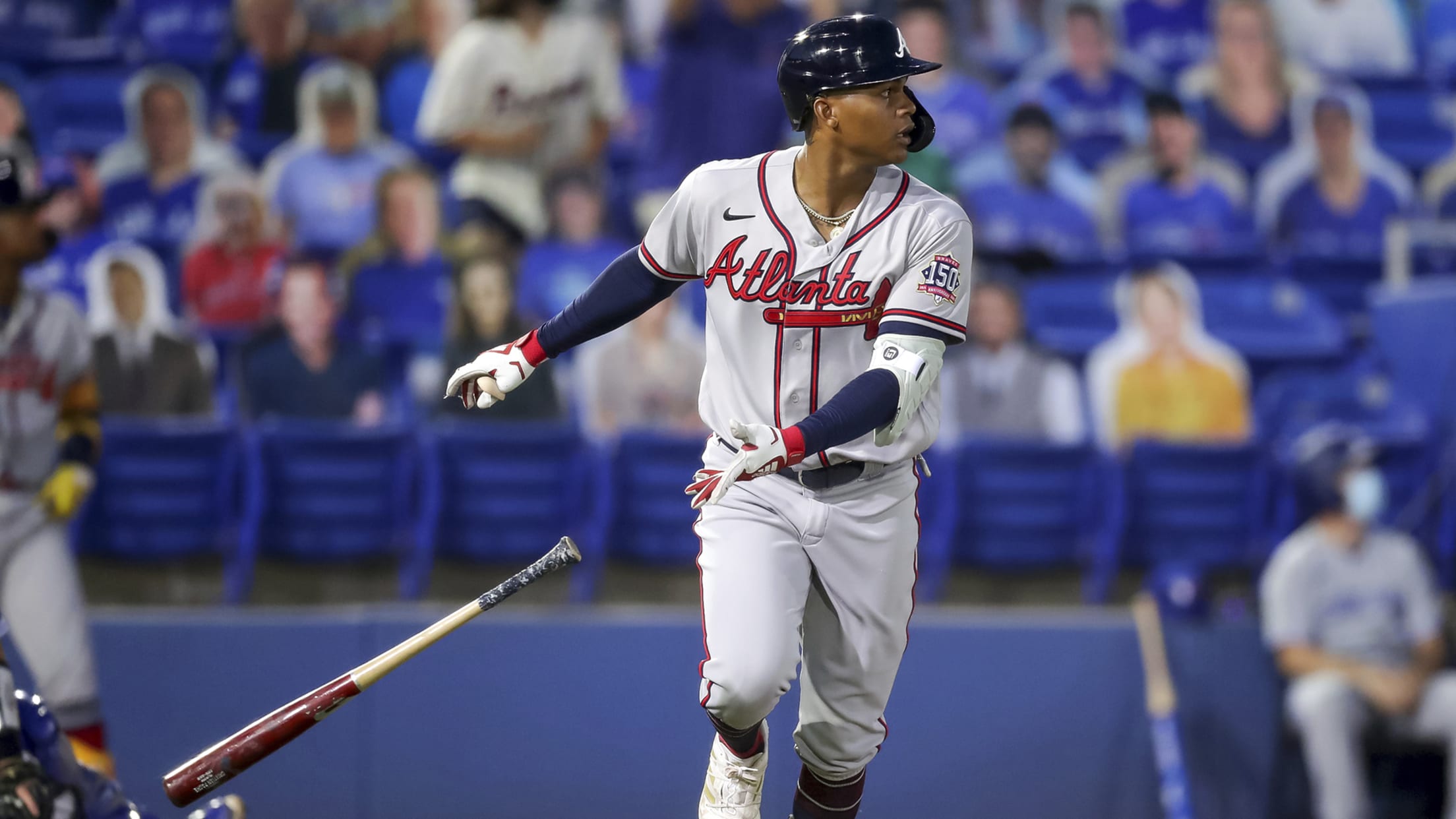 BALTIMORE -- When MLB Pipeline updated its Top 100 Prospects list and each team's top 30 players, there was quite a bit of shuffling. For the Braves, one thing remained consistent, which is very good for the future of the club. For the second straight year, Cristian Pache has the