Pache 'to be a while;' Culberson praises Puig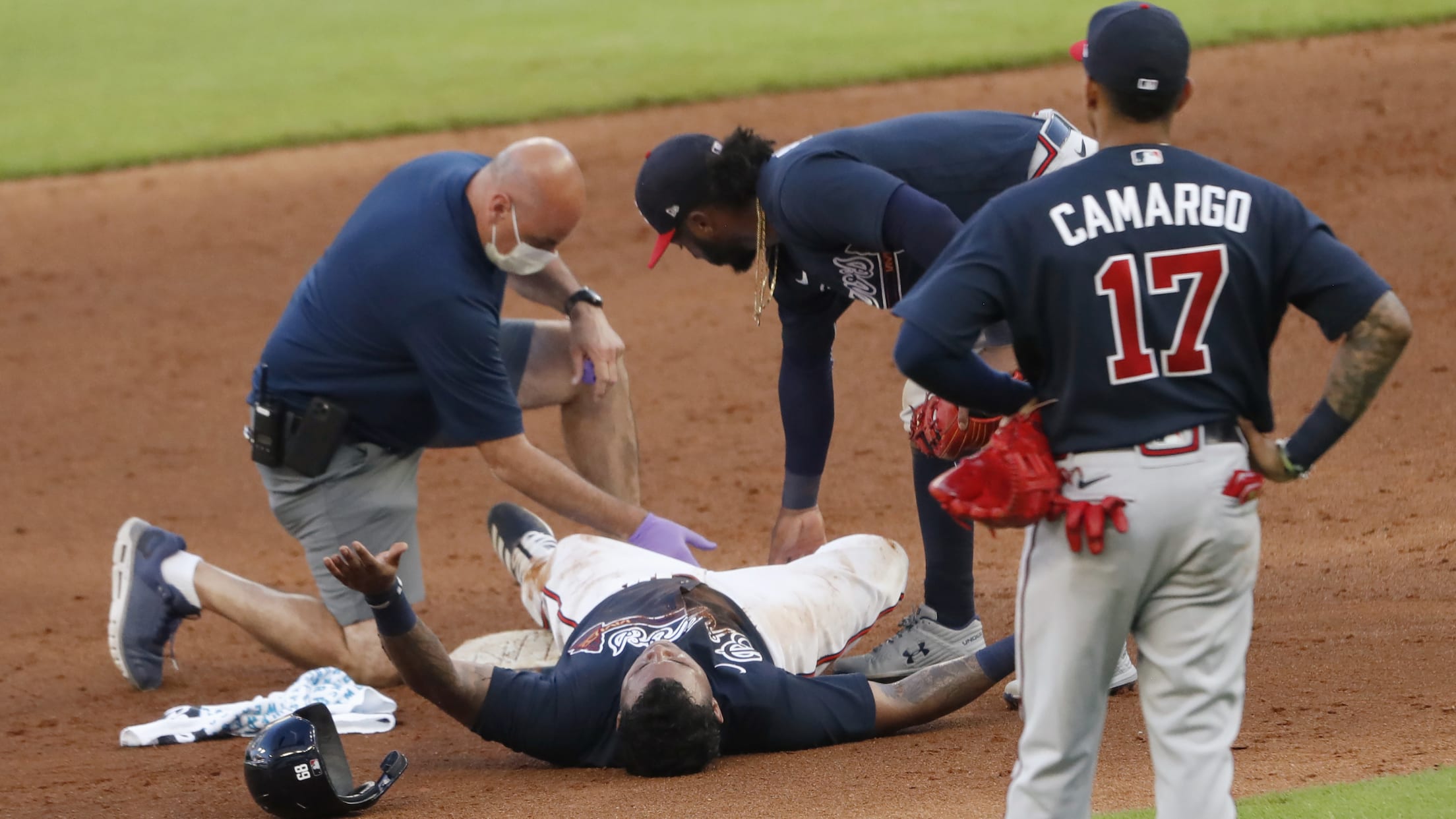 ATLANTA -- Braves top prospect Cristian Pache will need to recover from a right ankle sprain before resuming his bid to make his Major League debut this year. When Pache injured his ankle while sliding into second base on Monday night, the initial thought was that he might be available
Top farm systems: Right-handed pitchers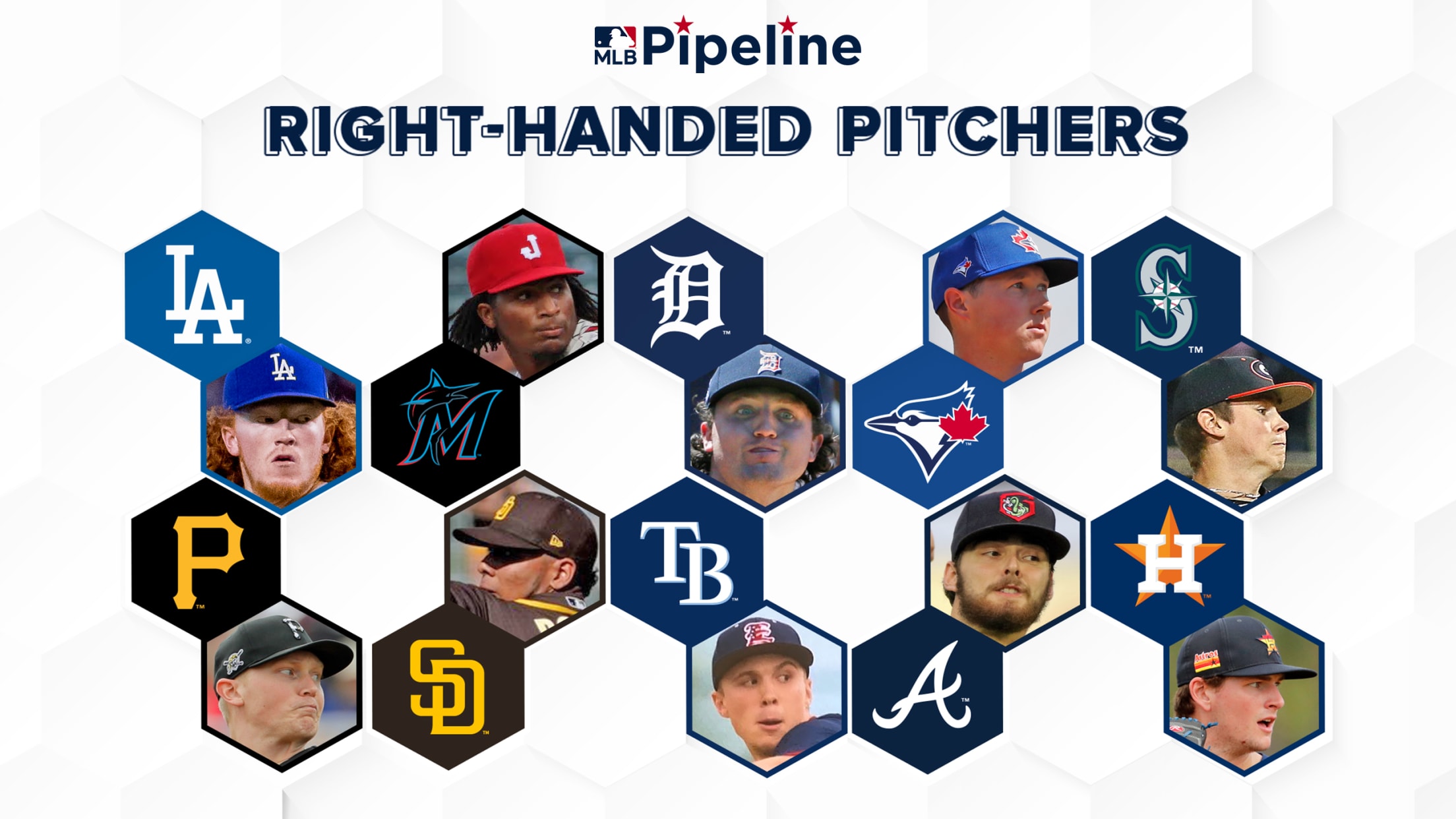 The time has come to put a wrap on our series taking a closer look at how all 30 farm systems stack up when ranked by position. We've already looked at left-handed pitchers, middle infielders, corner infielders and catchers, leaving us with just right-handers left to tackle. Below are our
Braves add six undrafted free agents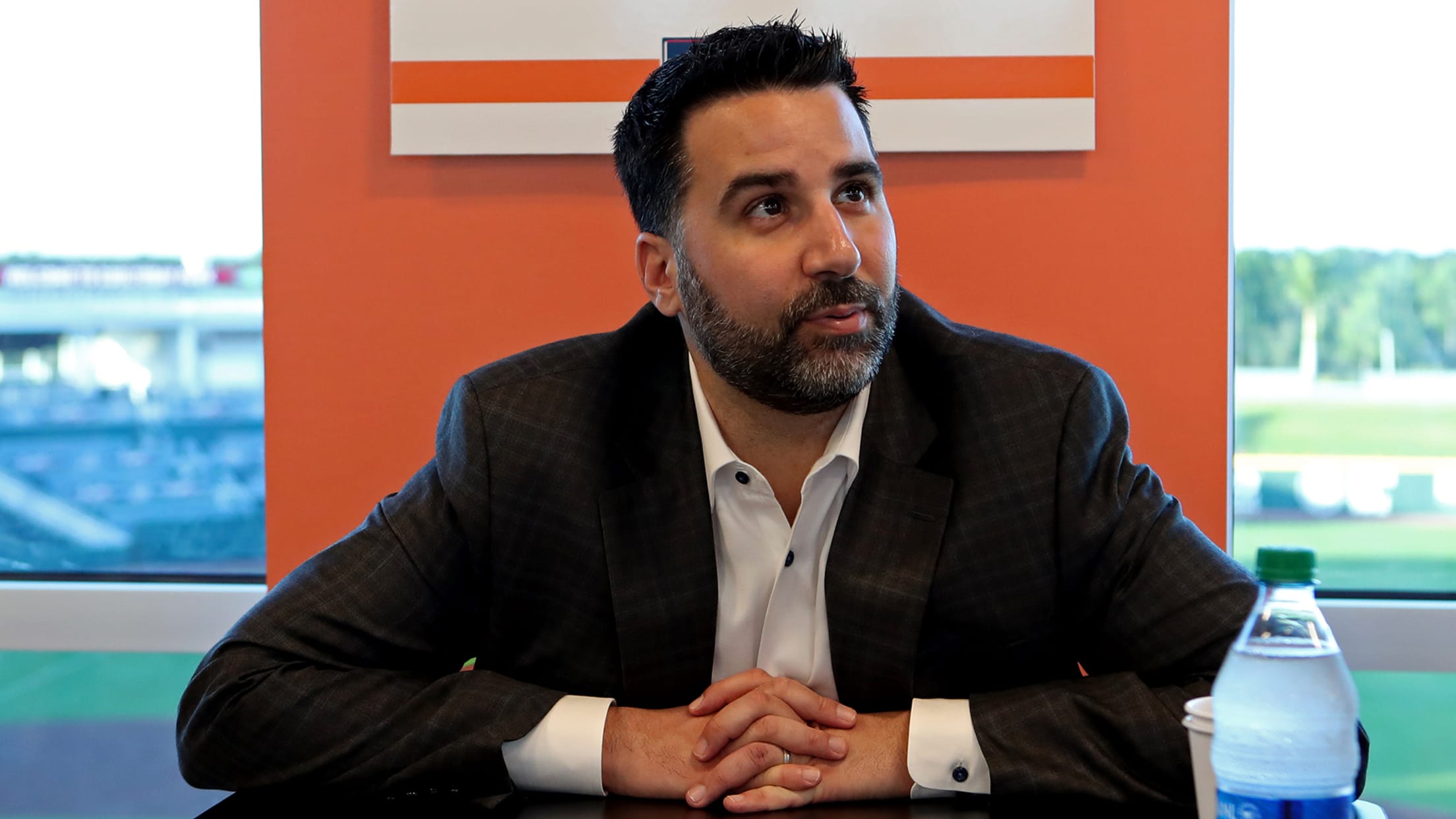 ATLANTA -- With only four selections in this year's shortened MLB Draft, the Braves spent the past couple of weeks targeting undrafted free agents who can immediately provide some organizational depth. Because these players cannot receive a signing bonus that exceeds $20,000 this year, very few of the players targeted
Braves agree with 1st-rounder Shuster, 2 others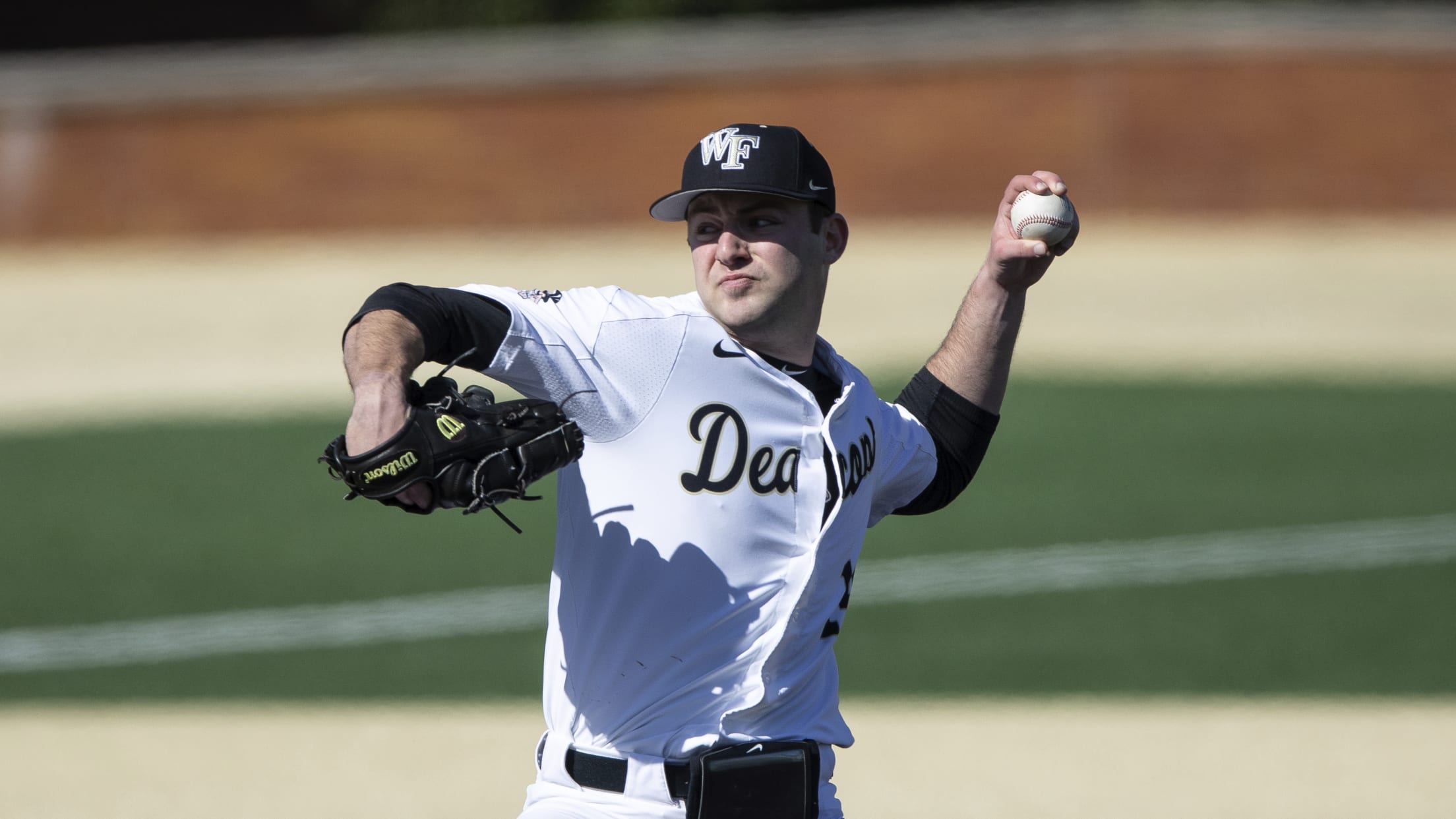 ATLANTA -- The Braves have agreed to terms with first-round pick Jared Shuster and two of the three other players they selected in last week's MLB Draft. According to MLB.com's Jim Callis, the Braves agreed with Shuster, outfielder Jesse Franklin and right-handed pitcher Spencer Strider on Thursday. Callis reported Shuster
Everything to know about Braves' 2020 Draft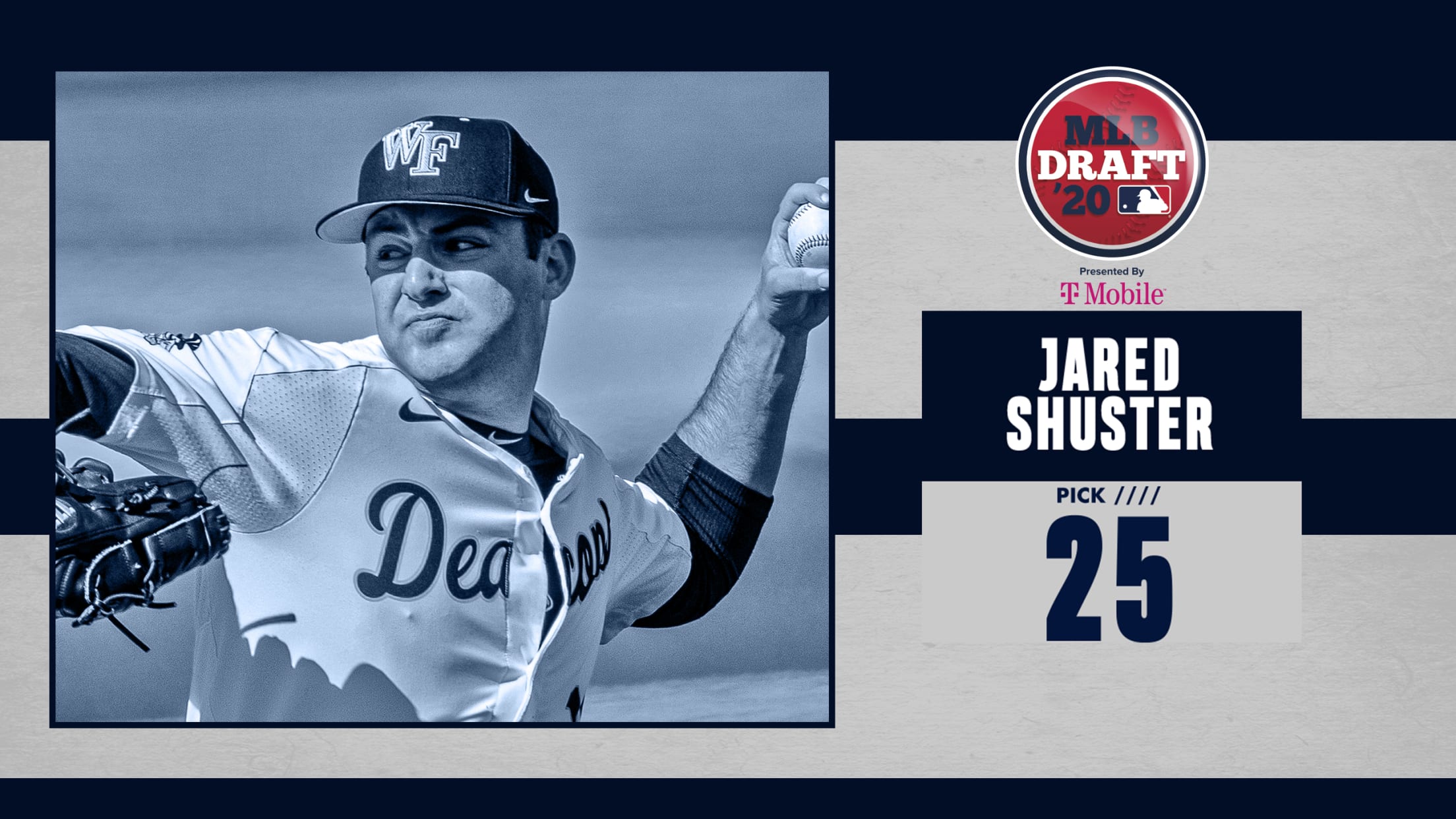 ATLANTA -- This year's MLB Draft was much different than any other ever conducted. But like every other year, each general manager and scouting director is publicly expressing excitement about the players landed. With just four selections during the Draft, the first of which was the 25th overall, the Braves
Braves' strategy on Day 2 of Draft pays off
'Like we're getting two third-round picks in Elder and Franklin'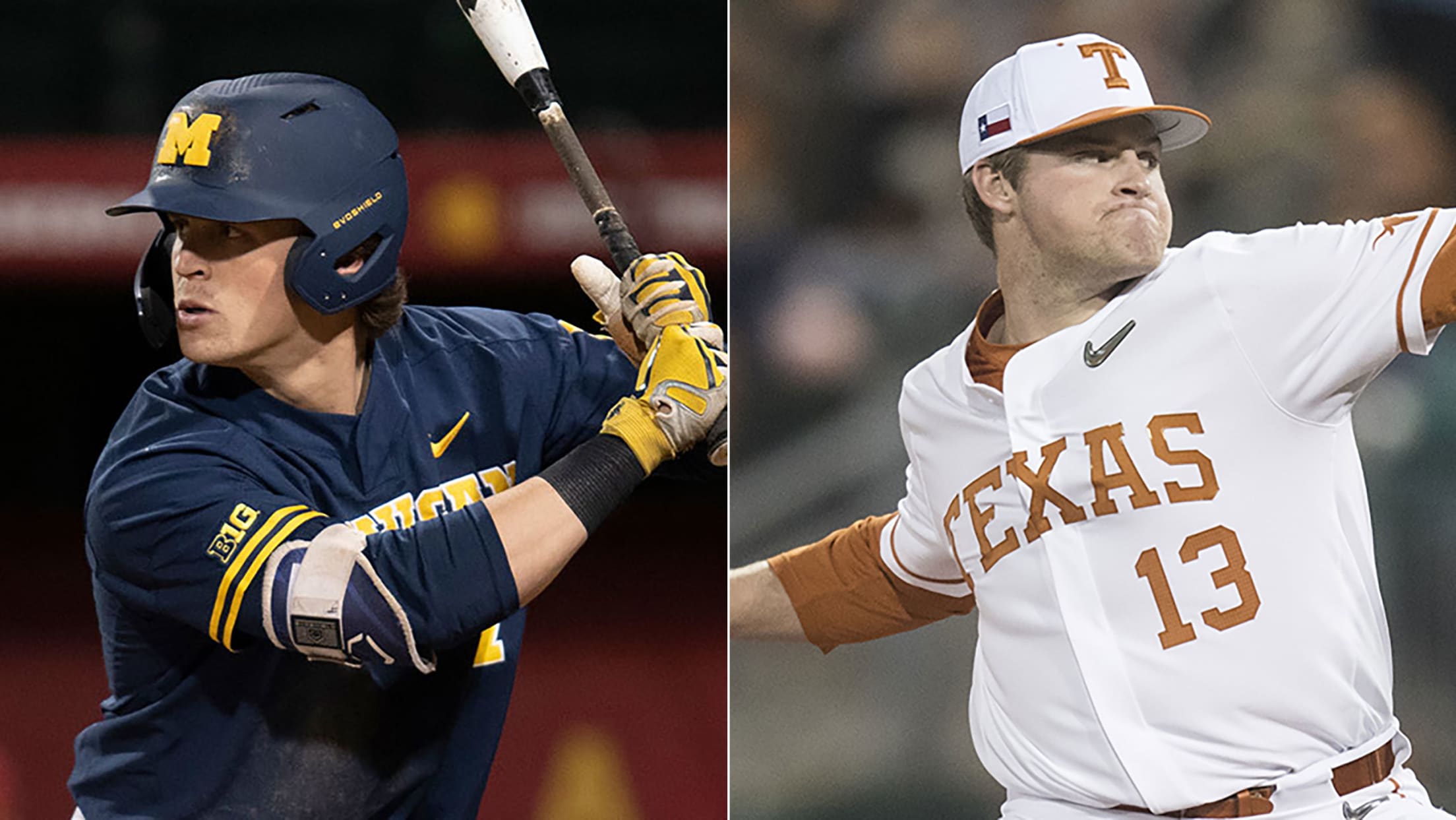 ATLANTA -- When the Braves took University of Michigan outfielder Jesse Franklin in the third round of the MLB Draft on Thursday night, they crossed their fingers and hoped that their financial approach to this year's event would put them in position to take University of Texas right-hander Bryce Elder
Braves draft Wake Forest lefty Shuster at No. 25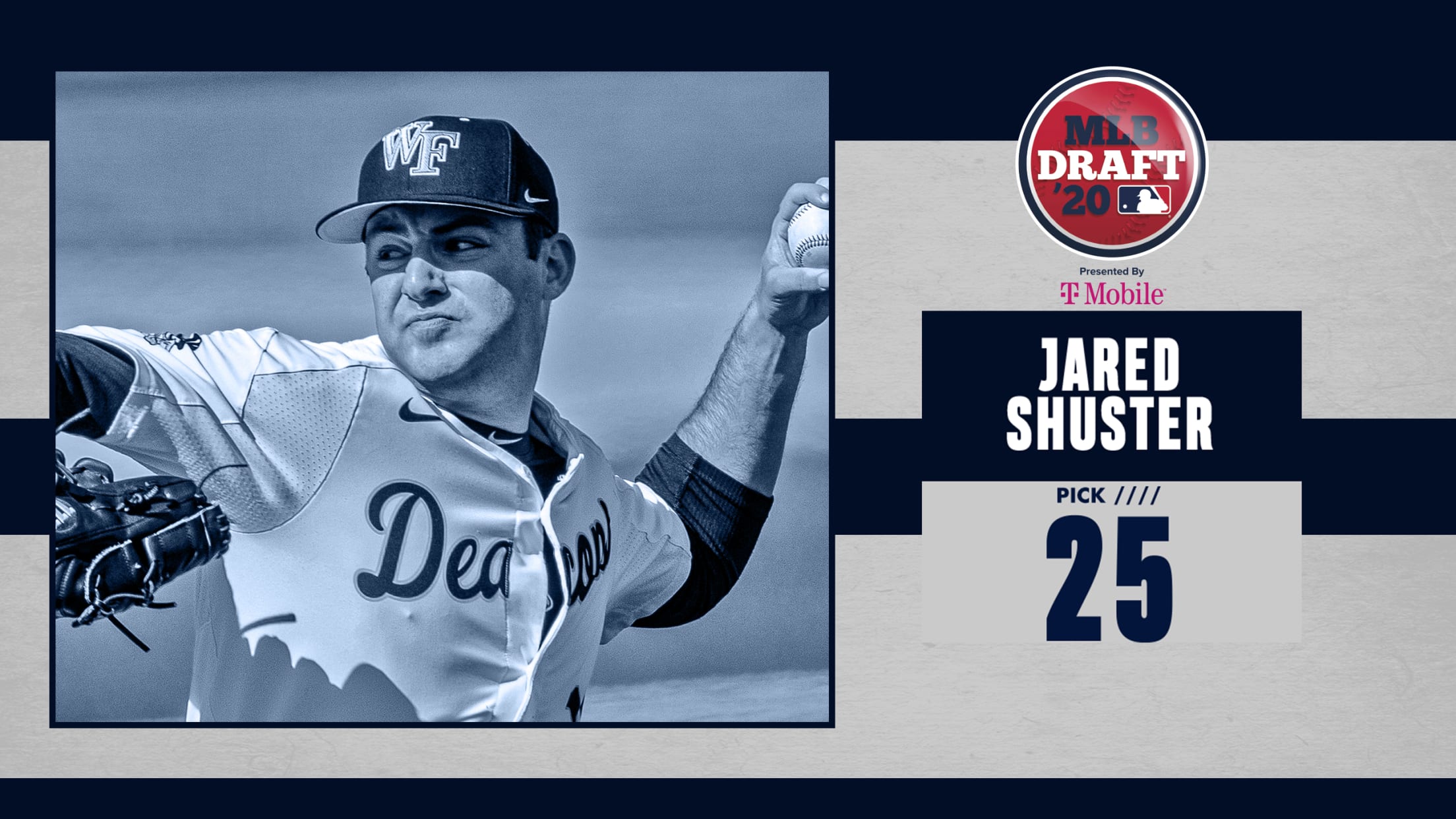 ATLANTA -- The Braves certainly feel good about Jared Shuster's upside, but the club also targeted the Wake Forest left-handed pitcher with an eye to the later rounds of this year's shortened MLB Draft.
Restocking farm is Braves' priority in 2020 Draft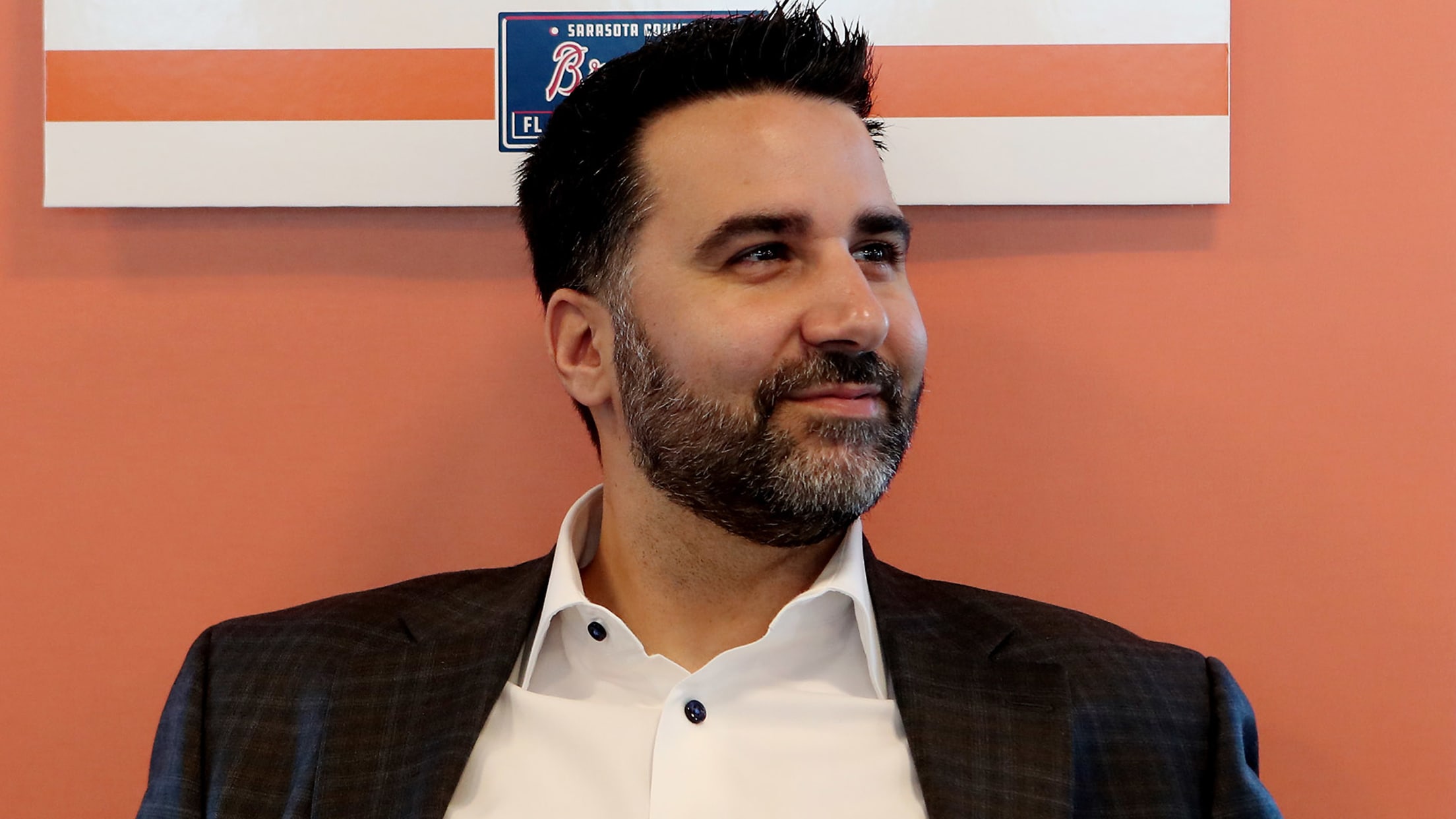 ATLANTA -- With just four selections in this week's MLB Draft, president of baseball operations and general manager Alex Anthopoulos and the Braves will have less room for error as they attempt to restock a farm system that will continue to be depleted by the graduation of high-level prospects over
The Braves' best international signings of all time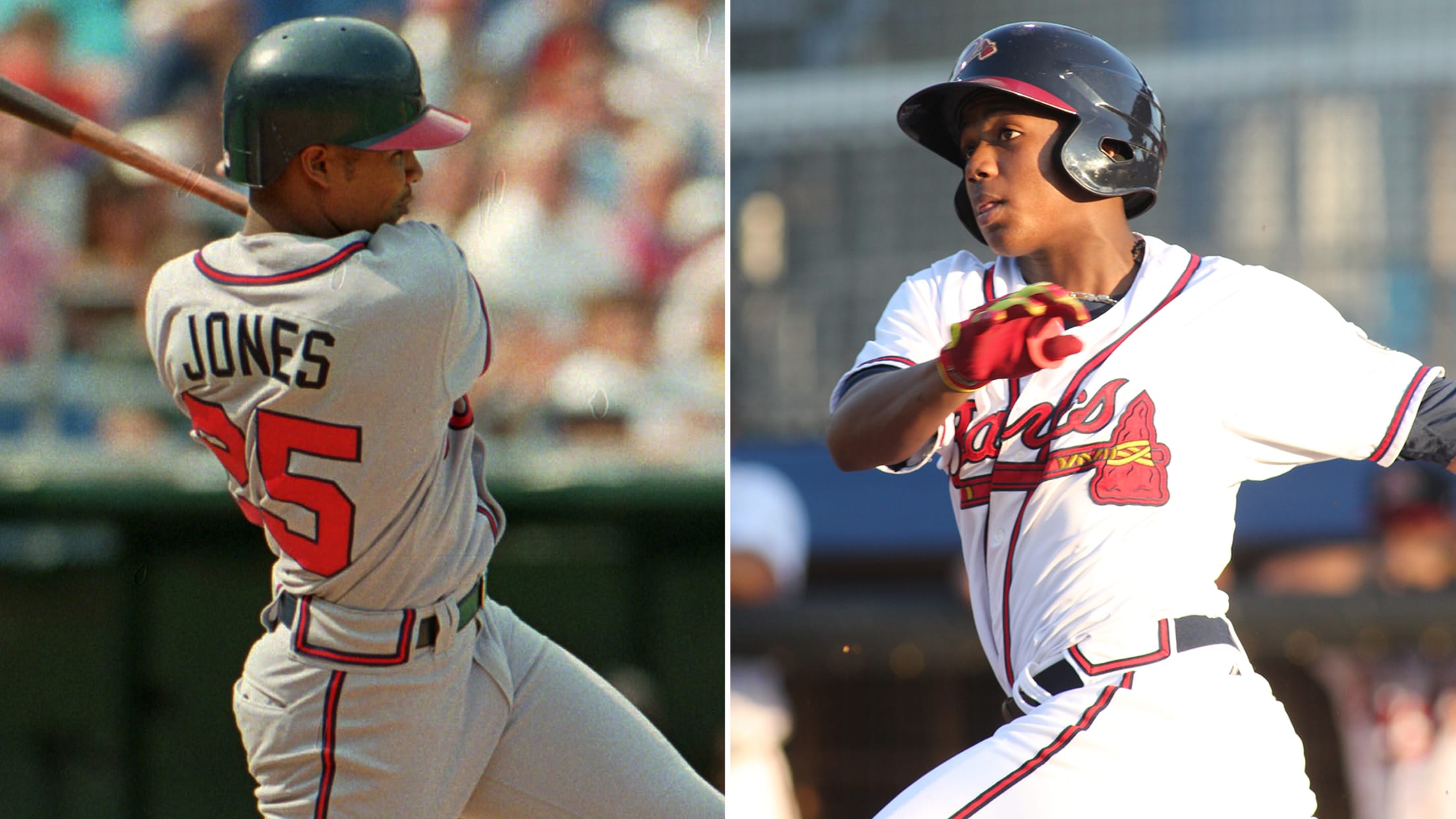 ATLANTA -- MLB Pipeline recently released its annual Top 30 International Prospects list for players eligible to sign in the 2020-21 signing period. These young players are the game's international stars of tomorrow and are following in the footsteps of thousands of international players who laid the groundwork before them.
30 prospects we'll be talking about in 2022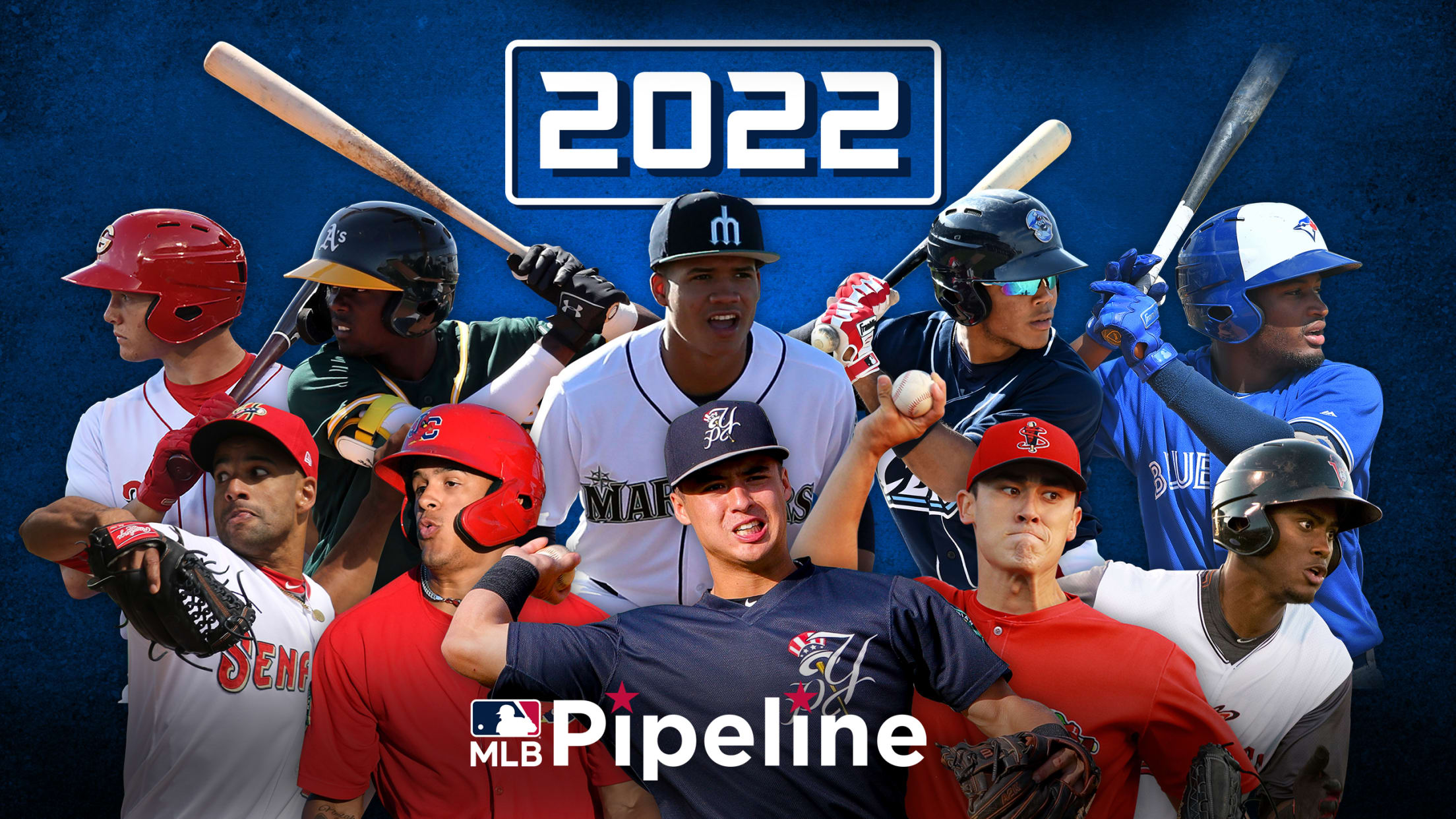 Right now, all baseball fans can do is look ahead to the future. We decided to take that to the extreme by looking two years down the road at which prospects we expect to be big names in 2022. The fact that 14 of the Top 20 players on MLB
Notes: Pache among cuts; Fried shows poise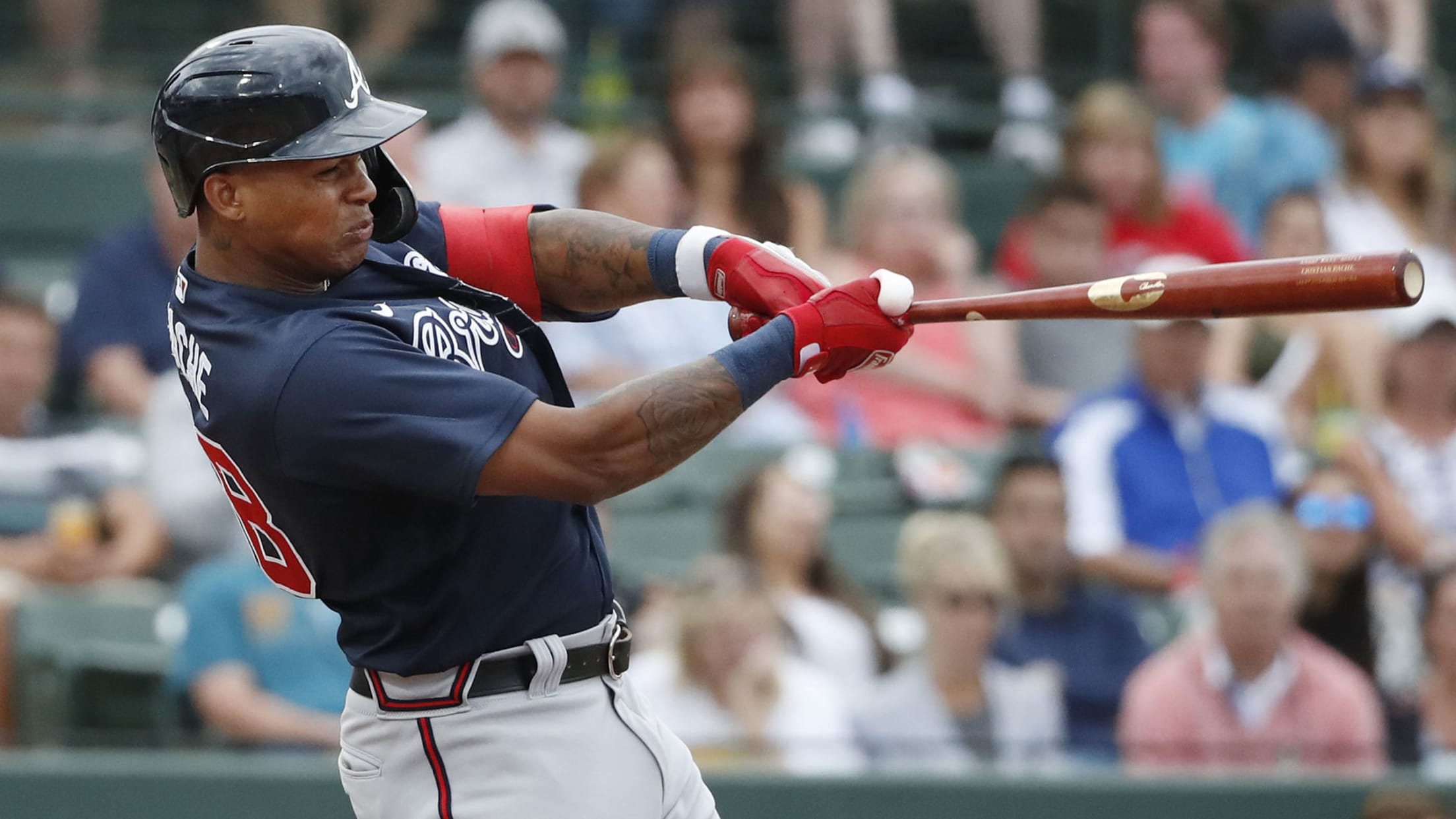 FORT MYERS, Fla. -- Top prospect Cristian Pache was among the spring roster cuts the Braves made before claiming a 3-2 win over the Twins on Wednesday afternoon at Hammond Stadium. One day after hitting a three-run homer in a split-squad loss to the Orioles, Pache learned he was being
Braves prospect report from Spring Training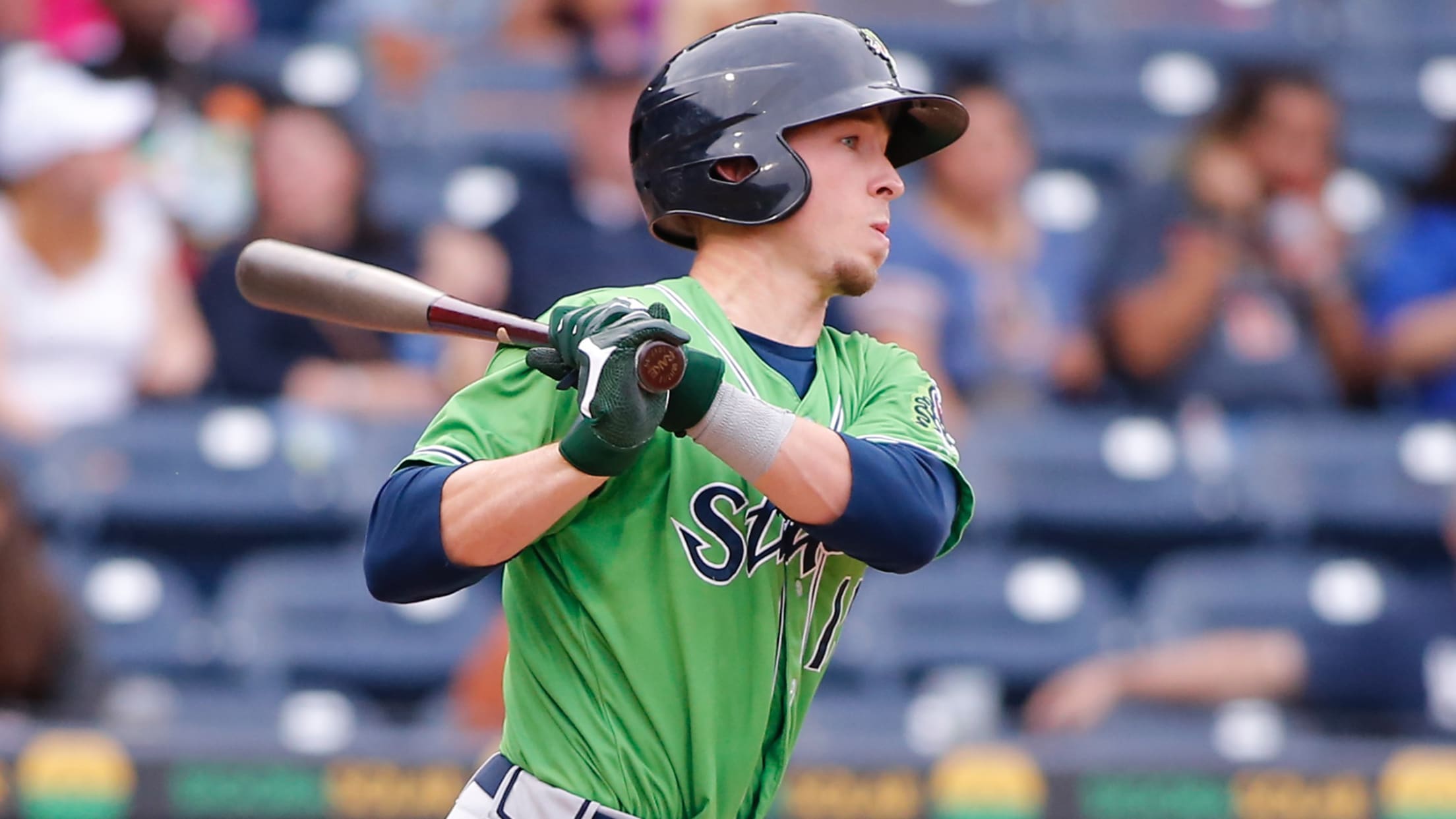 NORTH PORT, Fla. -- The Braves are getting an up-close look this spring at some of the advanced college hitters they took in in the 2019 Draft. That group includes Shea Langeliers and Braden Shewmake, the club's first-round picks, as well as 24th-rounder Bryce Ball. "They've certainly acclimated themselves in
Pipeline Q&A: Braves prospect Shea Langeliers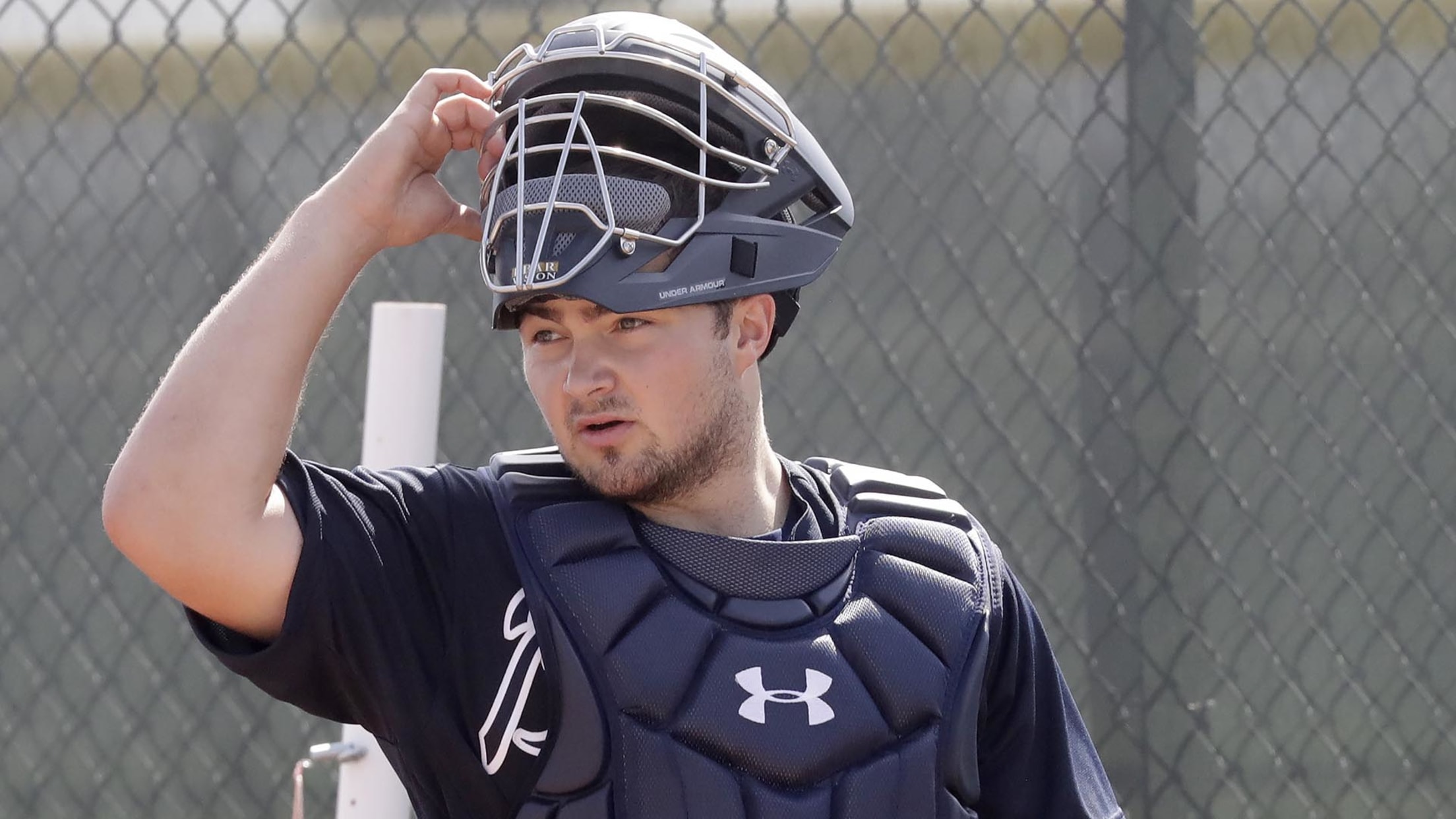 NORTH PORT, Fla. – Shea Langeliers was the Braves' first-round pick in the 2019 MLB Draft, selected with the No. 9 overall pick out of Baylor University. The highest-drafted catcher by Atlanta since they took Tyler Houston with the No. 2 overall pick in 1989, Langeliers was regarded as the
Here are the Braves' 2020 Top 30 Prospects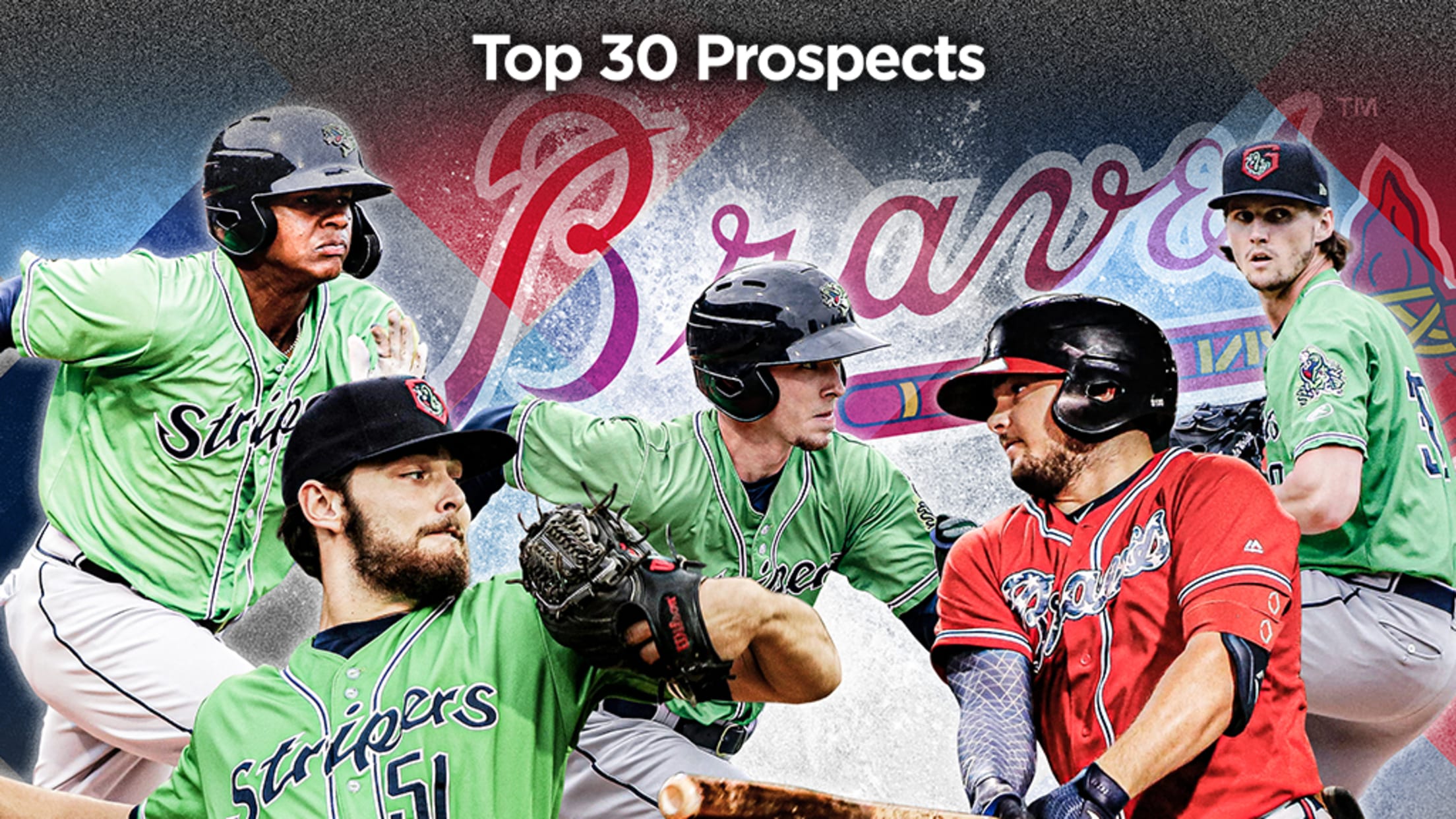 When an organization decides to commit to restocking its farm system, the hope is to funnel players up to the big leagues, provide pieces for potential trades if the team is competing for the playoffs, and build a system so deep that a backlog of talent occurs at the upper
One prospect to watch on each team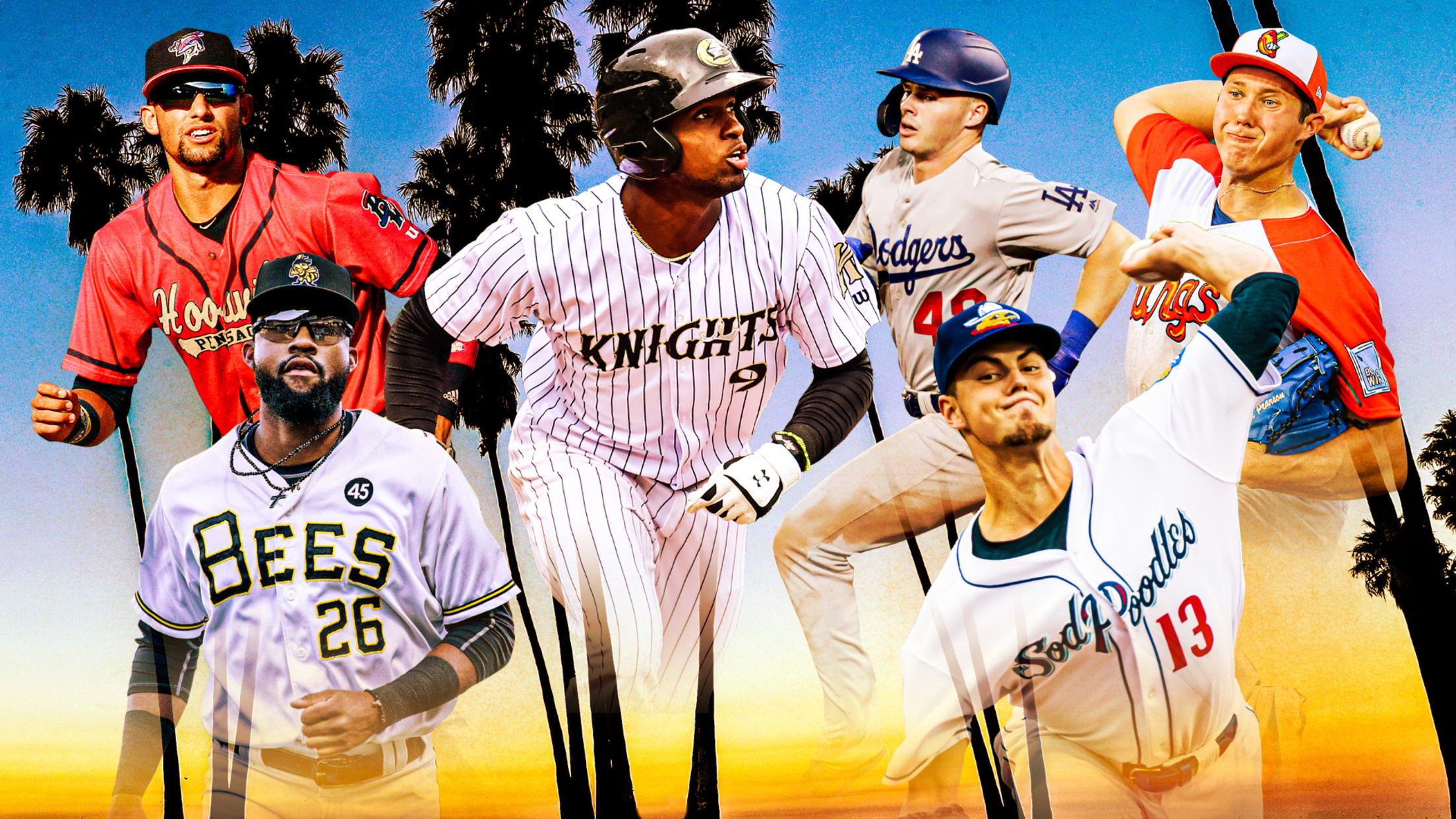 The future is now. As Spring Training gets underway, there will be position battles and players with much to prove. But there will also be highly touted prospects who will be putting their talents on display against Major Leaguers during Cactus League and Grapefruit League action. Here's a guide to
The best outfield trio in the Minors is ...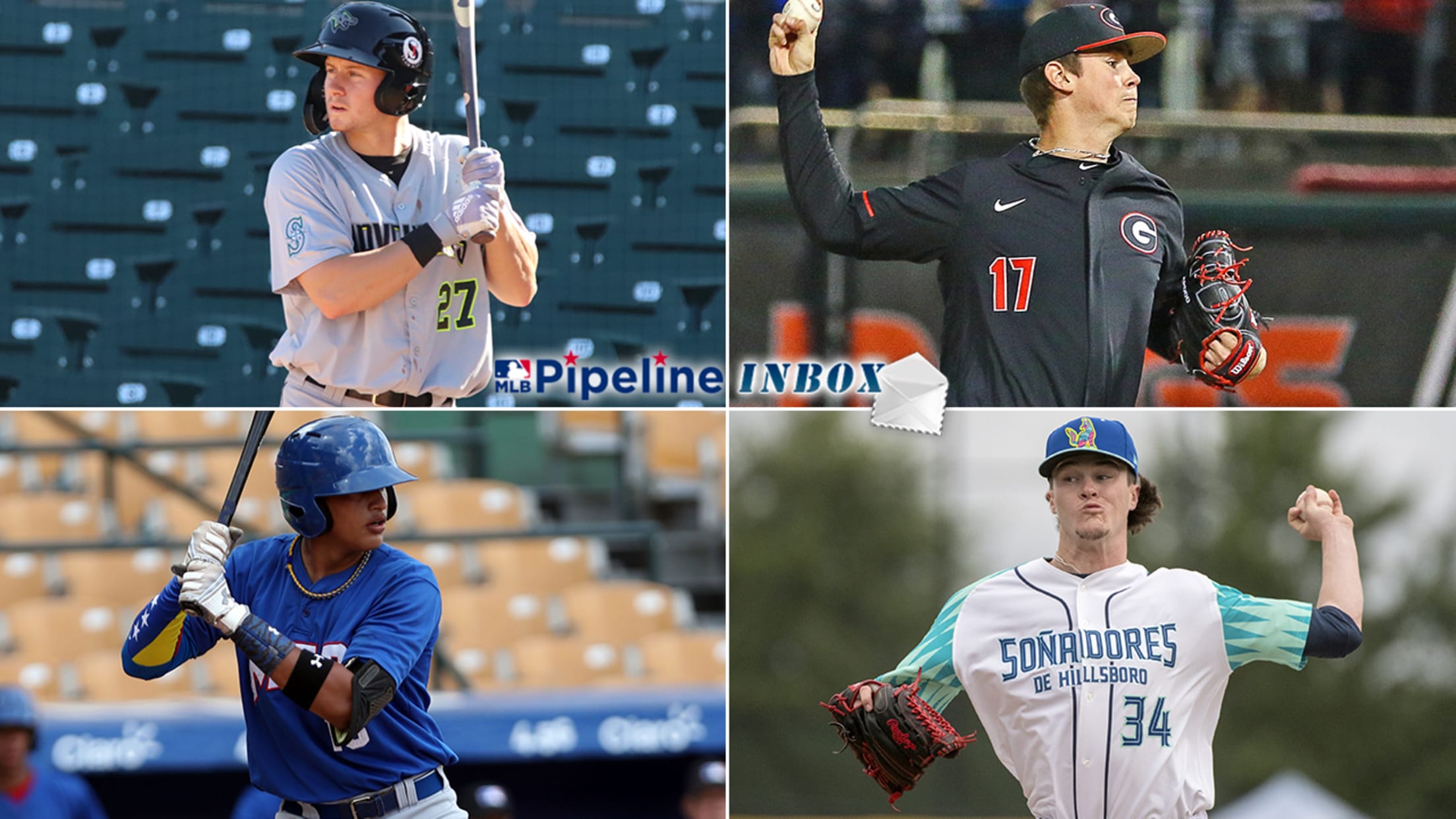 The most common question we're getting at MLB Pipeline -- and we're getting it multiple times a day -- is when we'll unveil our new organization Top 30 Prospects lists. I can't give a specific date yet, but I can say it will be in the next couple of weeks.
These prospects have the best fastballs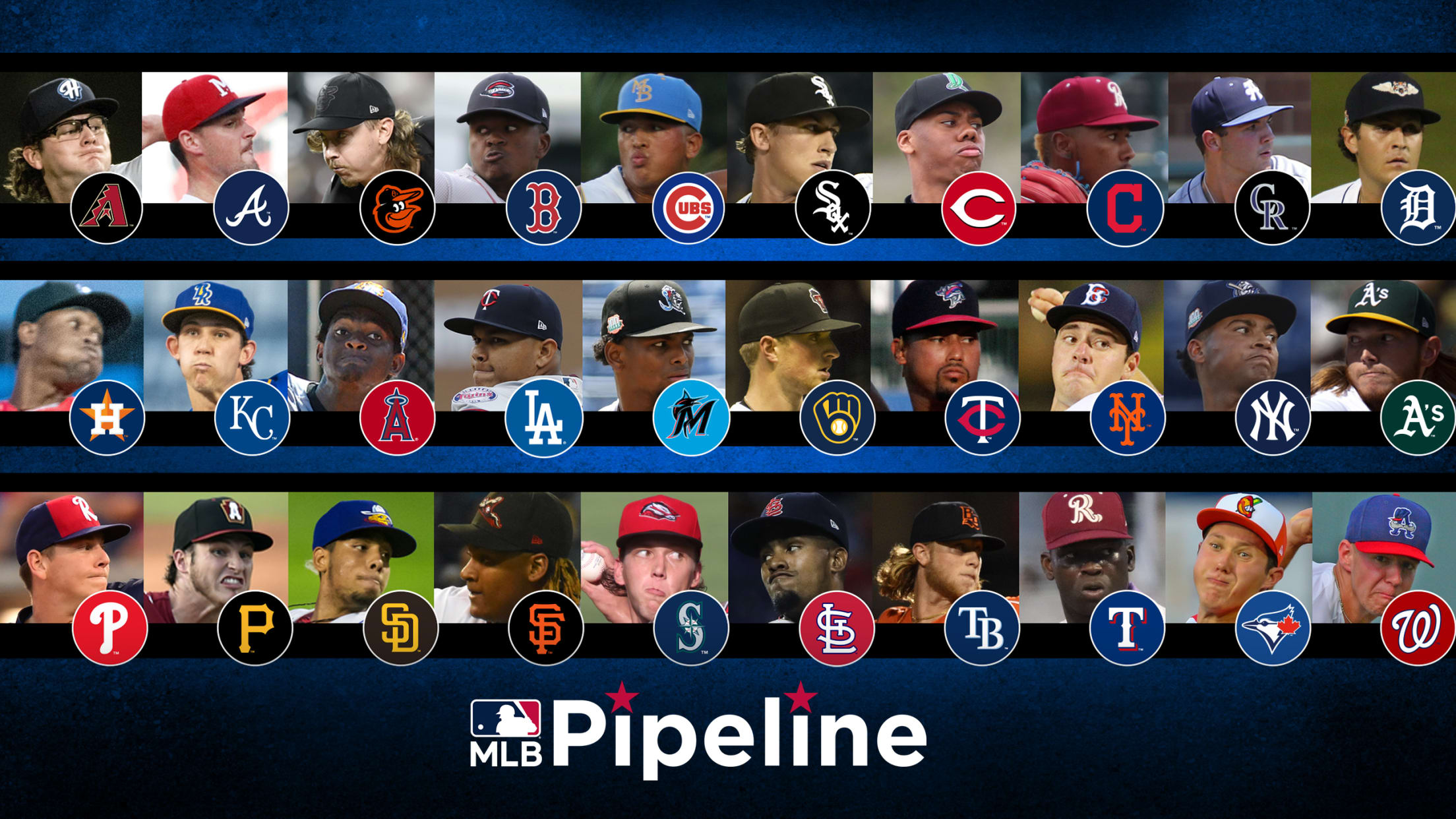 Perhaps nothing gets a ballpark buzzing more than a long home run or a sizzling fastball. Scoreboards display velocity so fans can marvel at how hard flamethrowers deliver their heat. The current king of big league fastballers is Jordan Hicks, who threw the 23 fastest pitches in MLB last year
Here is each team's fastest prospect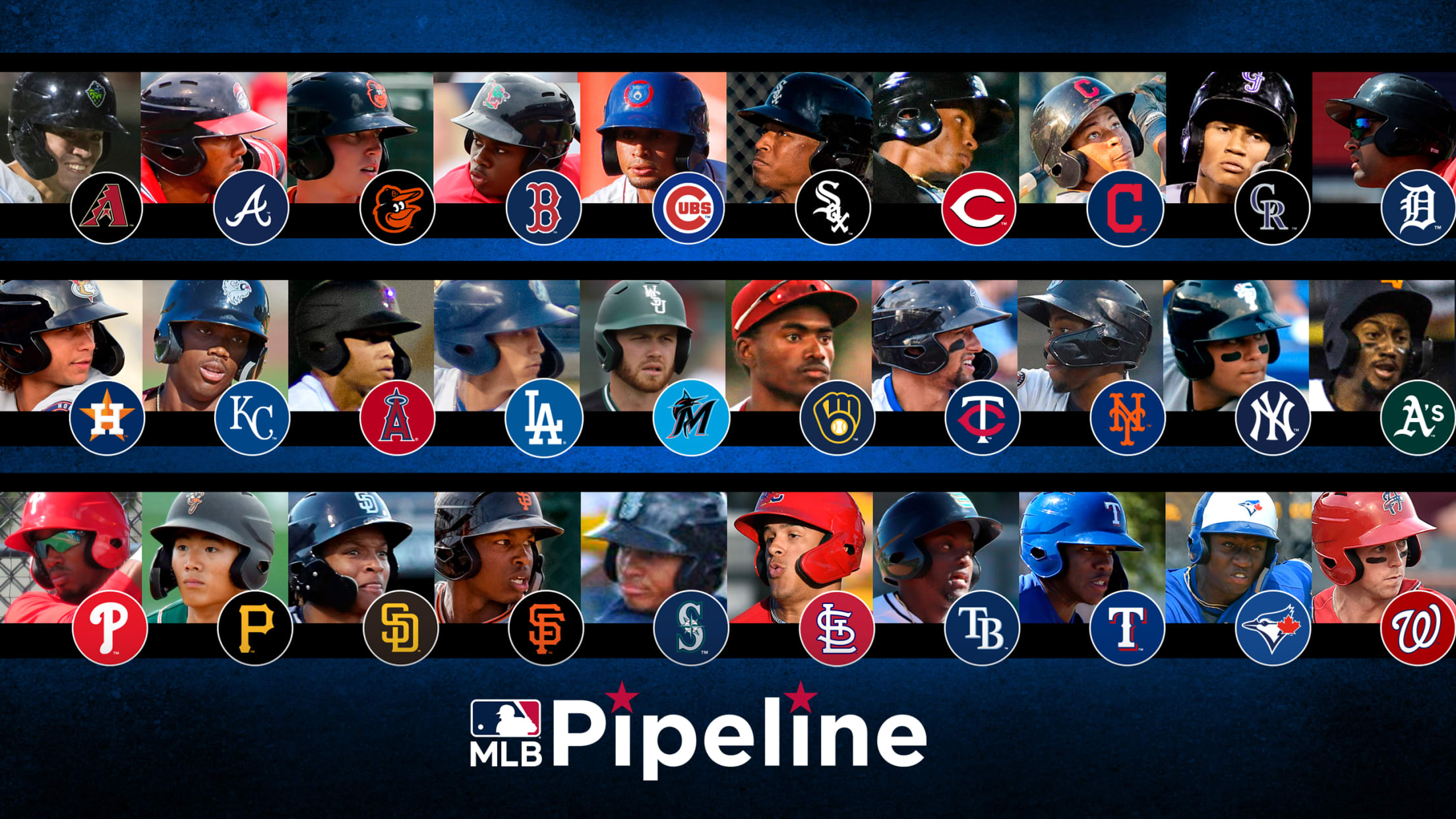 Think fast! That's what we're doing this week at MLB Pipeline. We assure this will be a quick read. That's because we're looking at the fastest players in each organization. This isn't just a list of top prospects, as many organizations have speedsters who might not have other tools that
The top 5 prospects going into 2021 will be ...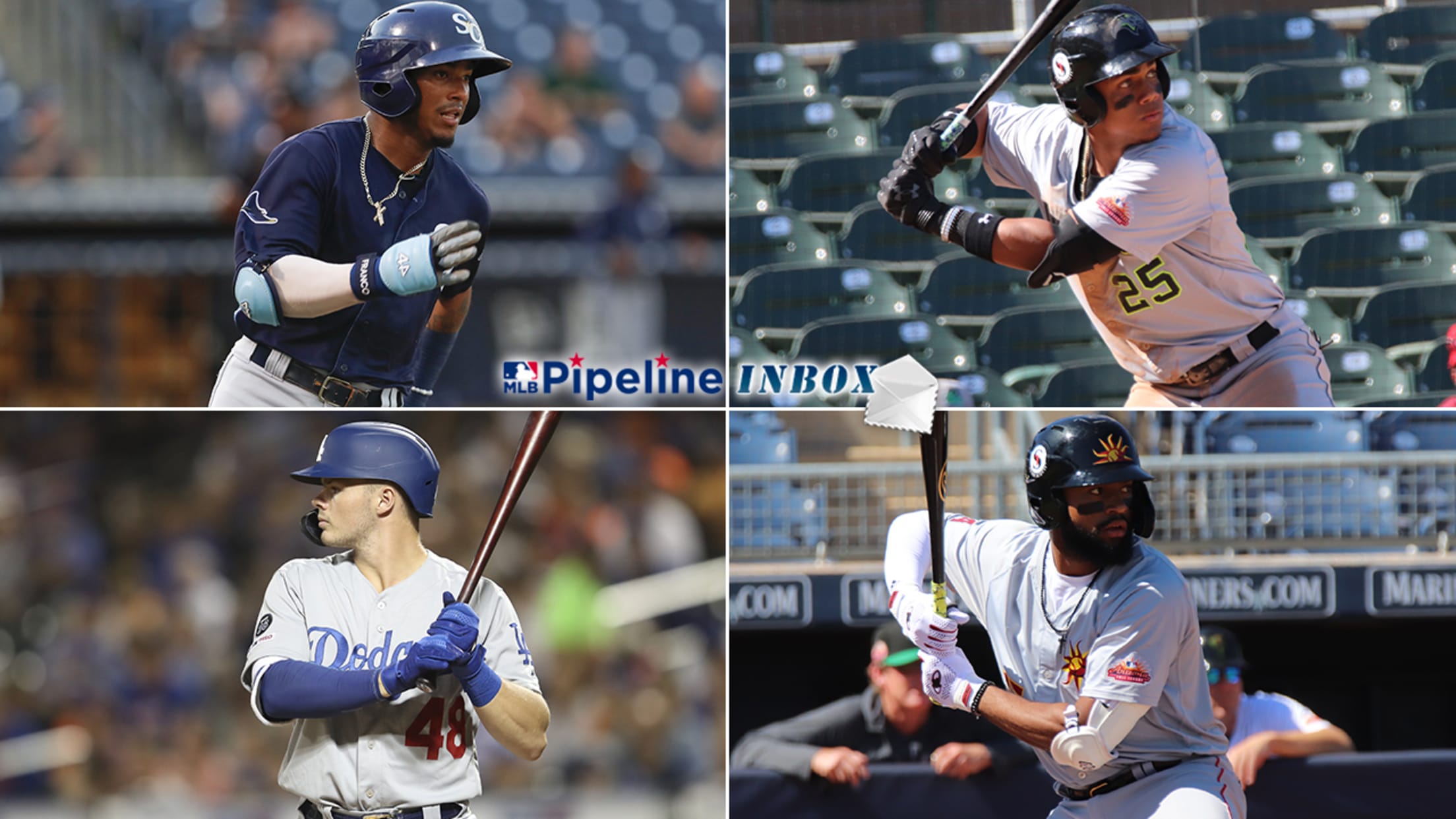 We're in a little bit of limbo here at MLB Pipeline. Our Top 100 has been out for a couple of weeks, but our new Top 30 lists aren't live yet. (Trust me, they're coming, all of you who keep asking about it on Twitter.) Spring Training is right around
5 Braves included on Top 100 Prospects list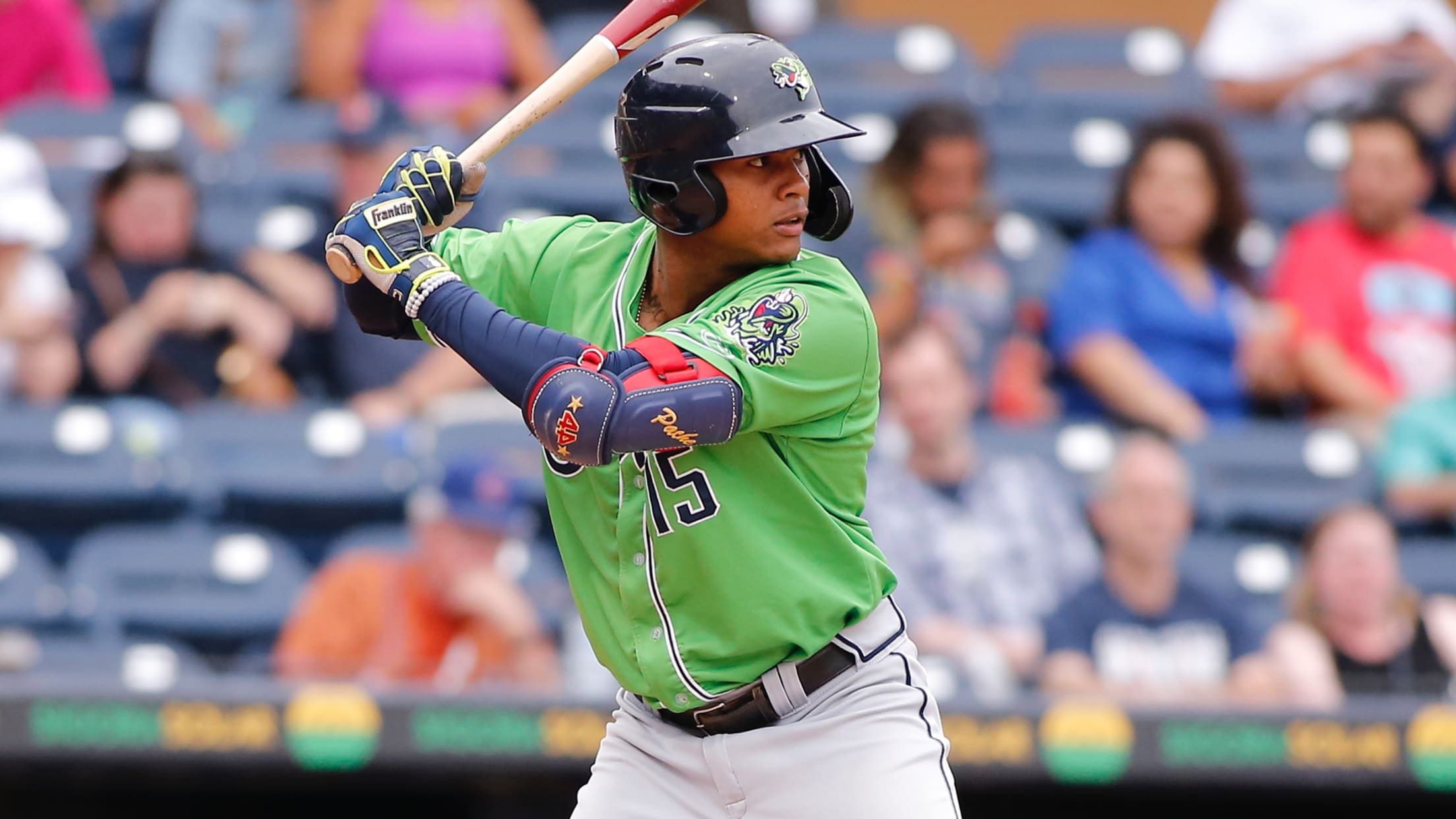 The Braves' talent-rich farm system was given more validation heading into the season on Saturday, when MLB Pipeline revealed its Top 100 Prospects list for 2020. Five Braves prospects made the list, tied for the most in the National League and tied for the second most in the Majors with
Prospects Waters, Anderson head Braves' NRIs
King Félix, Culberson also looking to win spots among 26 invitees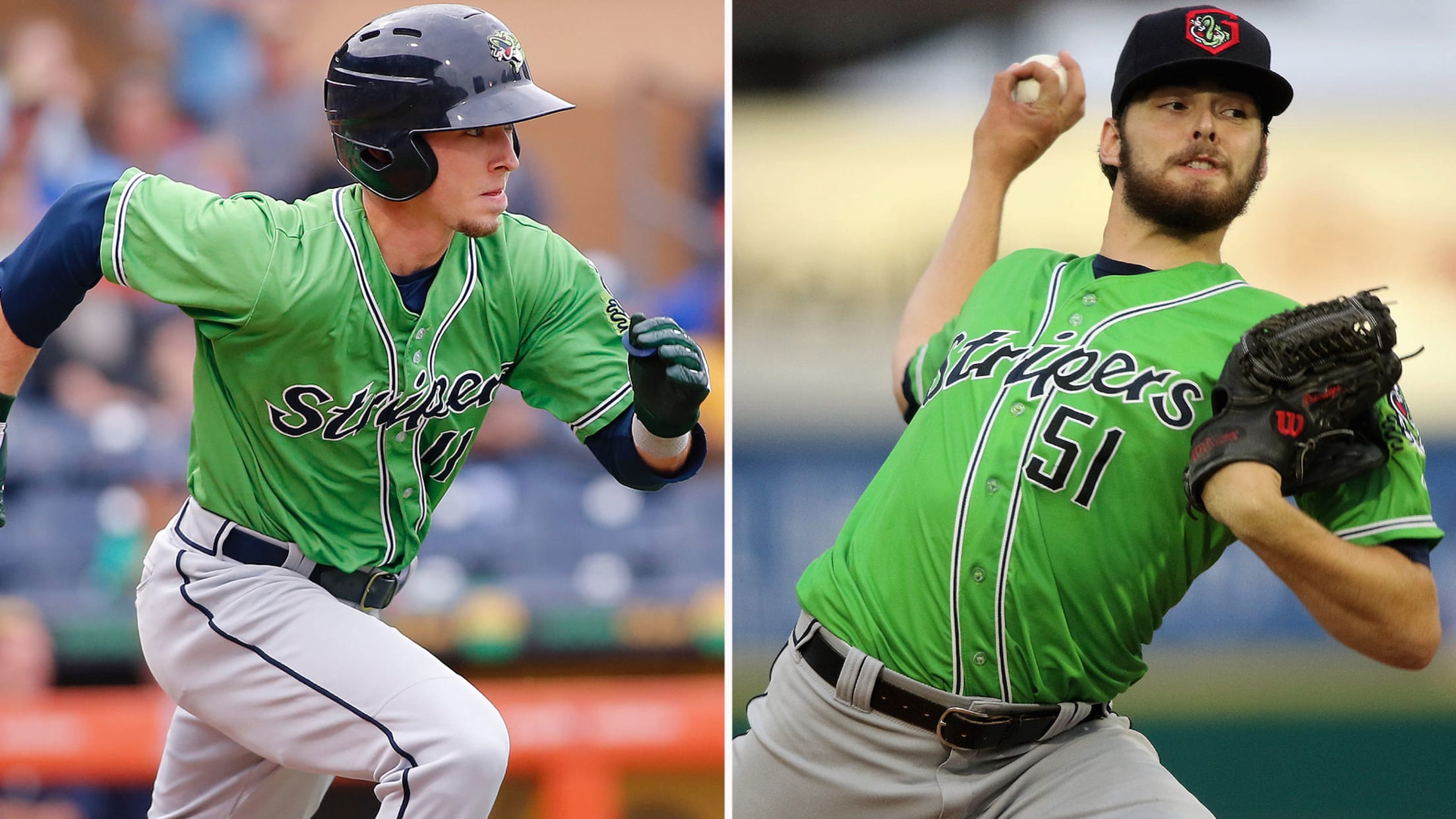 ATLANTA -- Drew Waters and Ian Anderson will be among the prospects who come to Spring Training looking to show how close they might be to being deemed Major League-ready. They'll be working alongside the likes of Félix Hernández and Charlie Culberson, who will be attempting to win a spot
Pache hopes to follow in Andruw's footsteps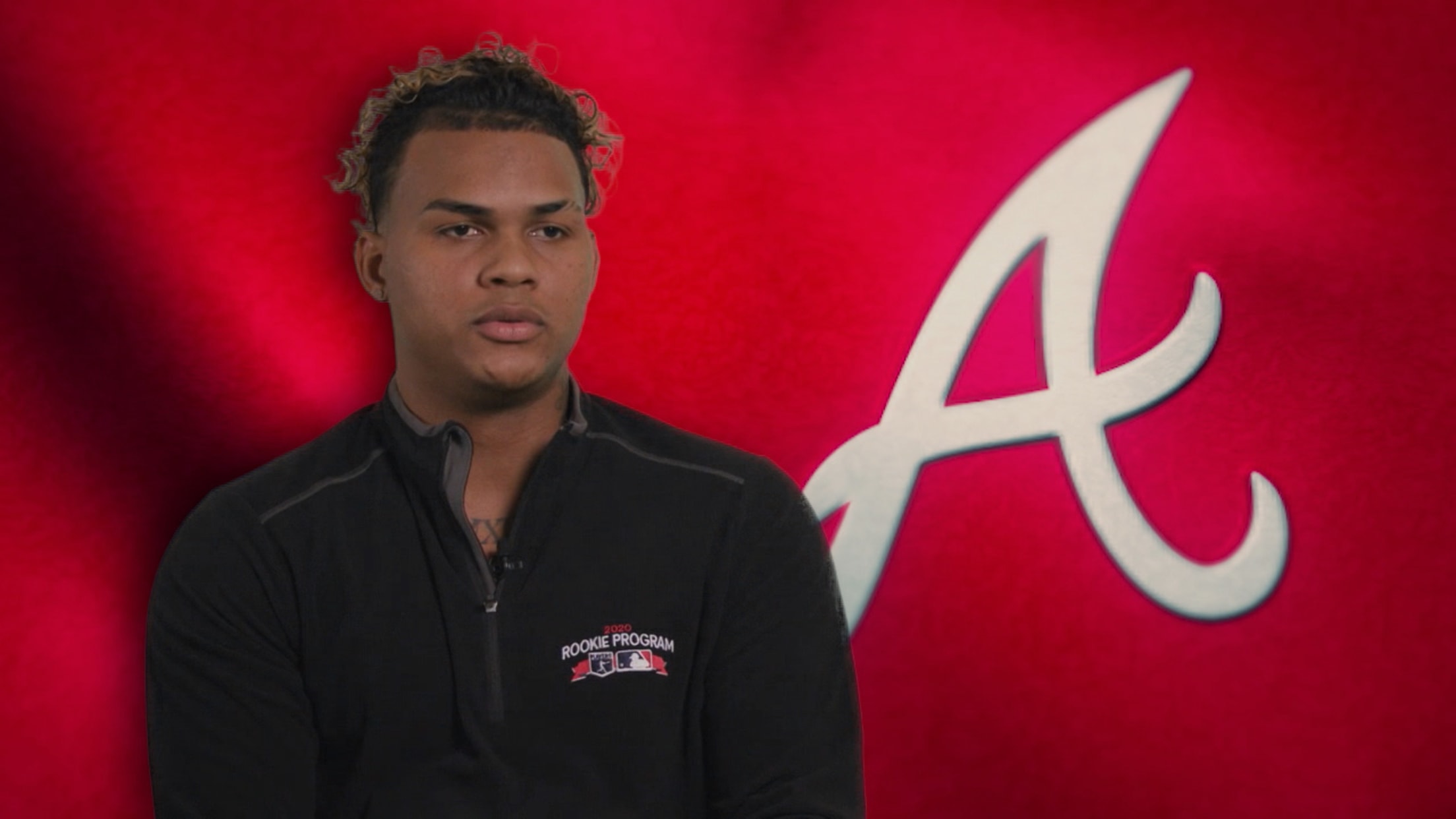 ATLANTA -- Cristian Pache was just 19 years old and had never played a game above the Class A level when Andruw Jones described him to be the best defensive outfielder in the Braves' organization. This high praise from his idol has fueled Pache, who has appreciated the friendship he
10 teams with prospects for blockbuster trades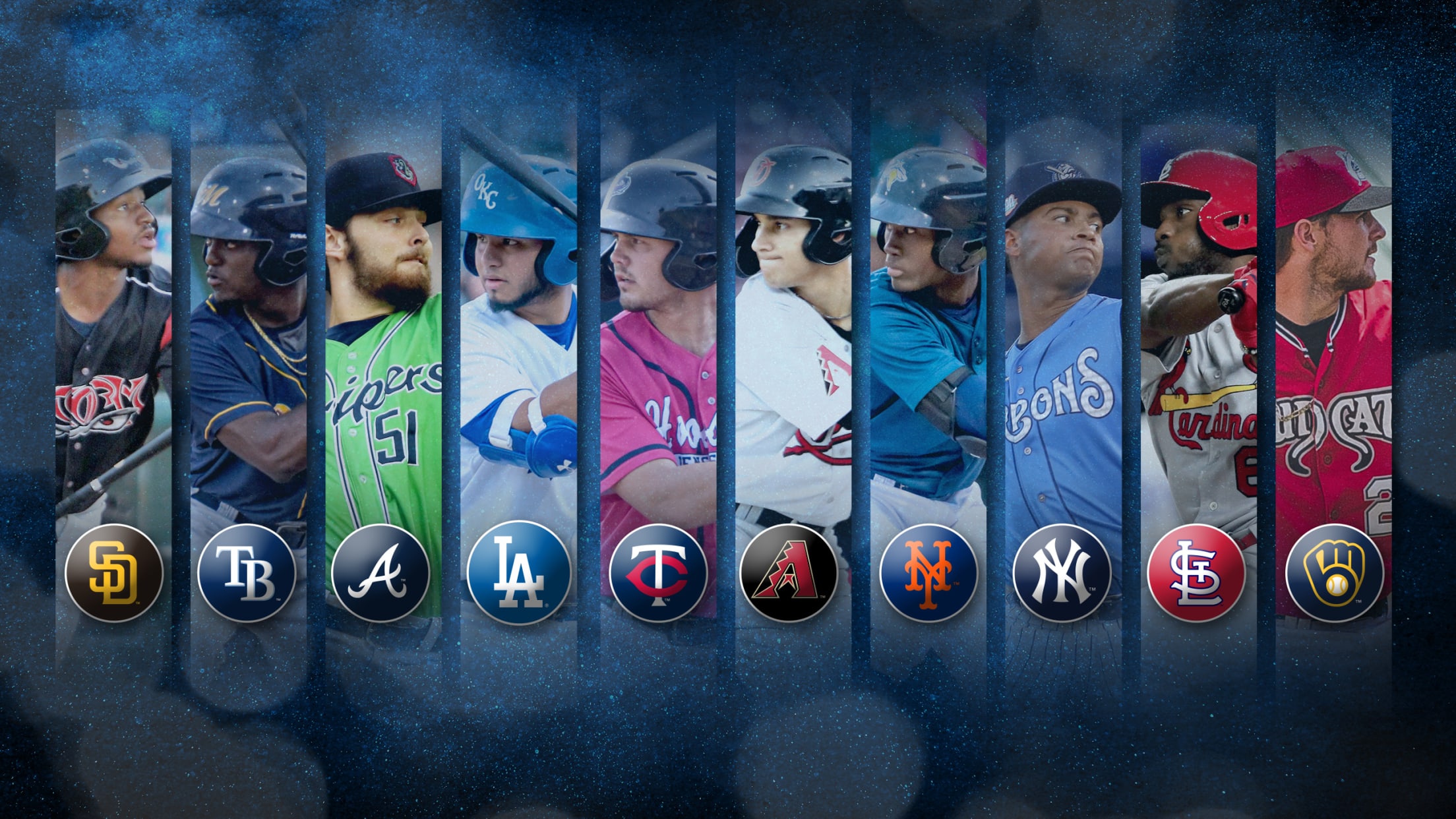 It's been a relatively quiet trade market so far, with only a few notable deals having transpired since the completion of the postseason. But as teams continue to assess their roster ahead of 2020 and weigh which free agents might fit their budget, it shouldn't be long until things pick
Pache joins Braves' roster for Rule 5 protection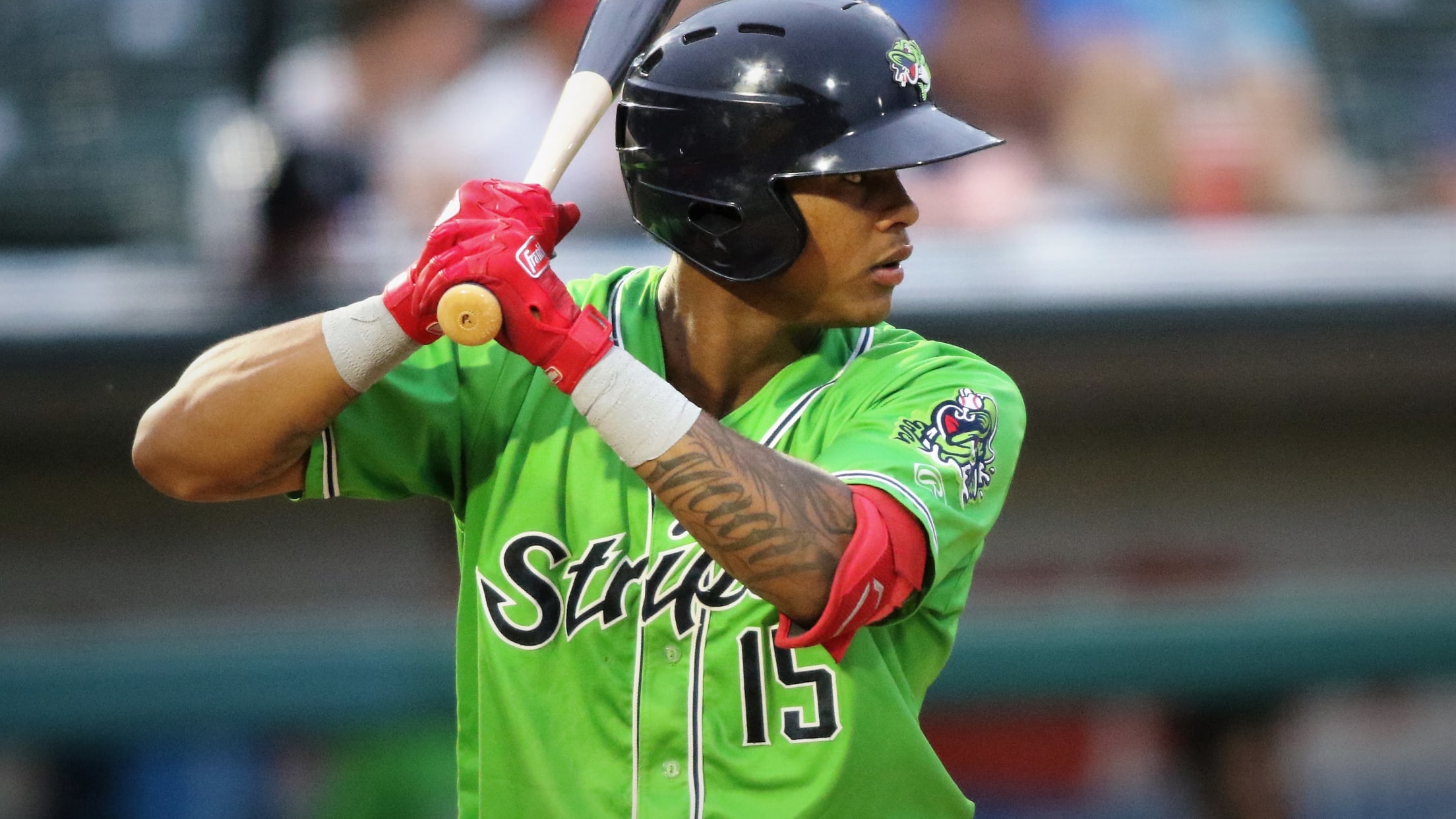 ATLANTA -- Cristian Pache has been drawing attention since retired 10-time Gold Glove Award winner Andruw Jones arrived at Spring Training two years ago and said Pache was already the best defensive outfielder in the Braves' organization. Pache was just 18 at the time and Atlanta had a guy named
Looking ahead to Braves' potential 2020 roster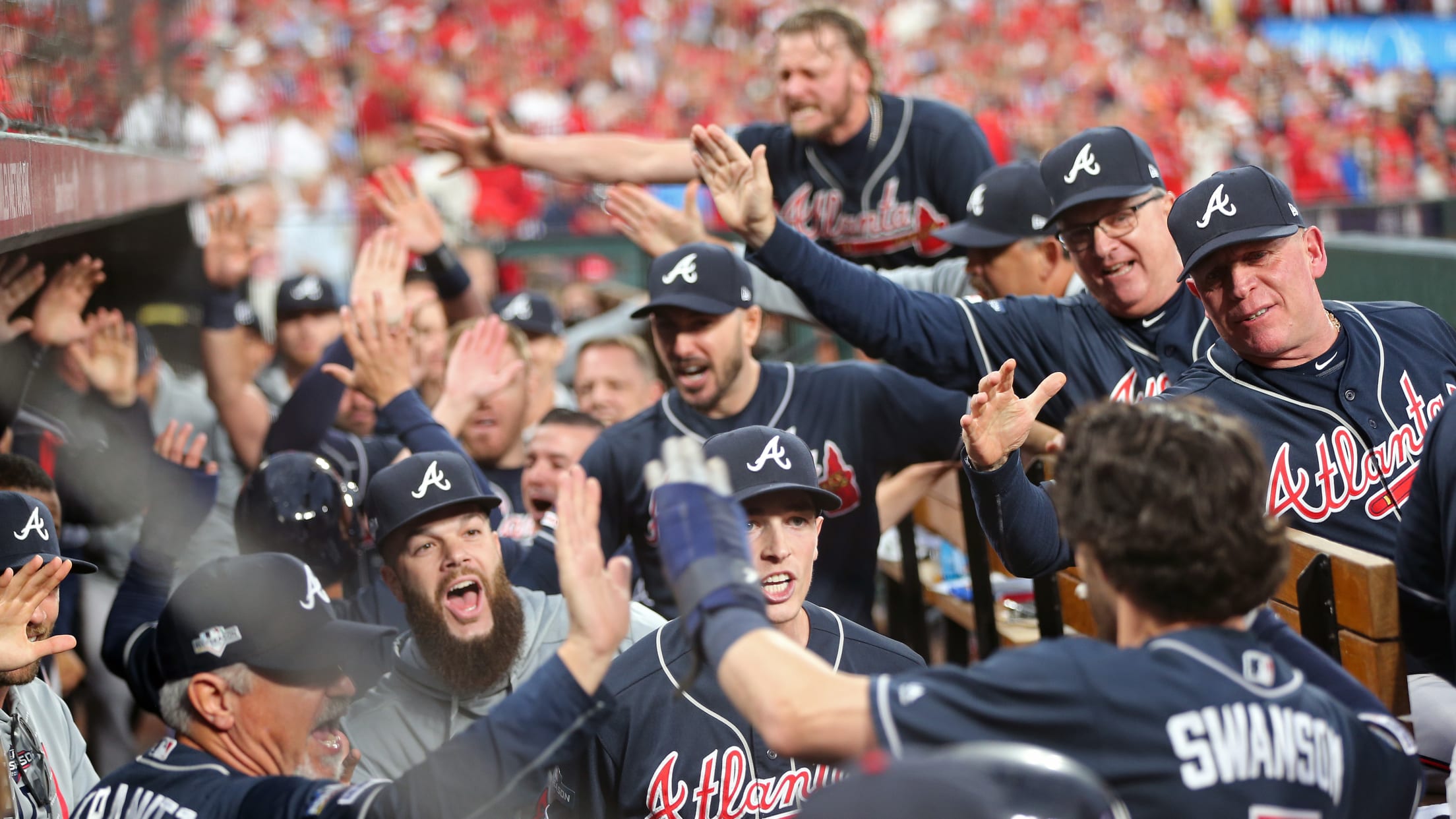 ATLANTA -- Almost immediately after the Braves were eliminated by the Cardinals in the National League Division Series, general manager Alex Anthopoulos and his staff began preparing for what will be a very busy and influential Hot Stove season. Here are some of the primary things you need to know