Another hot prospect comes up raking
Austin Riley 4-for-7 in first two career games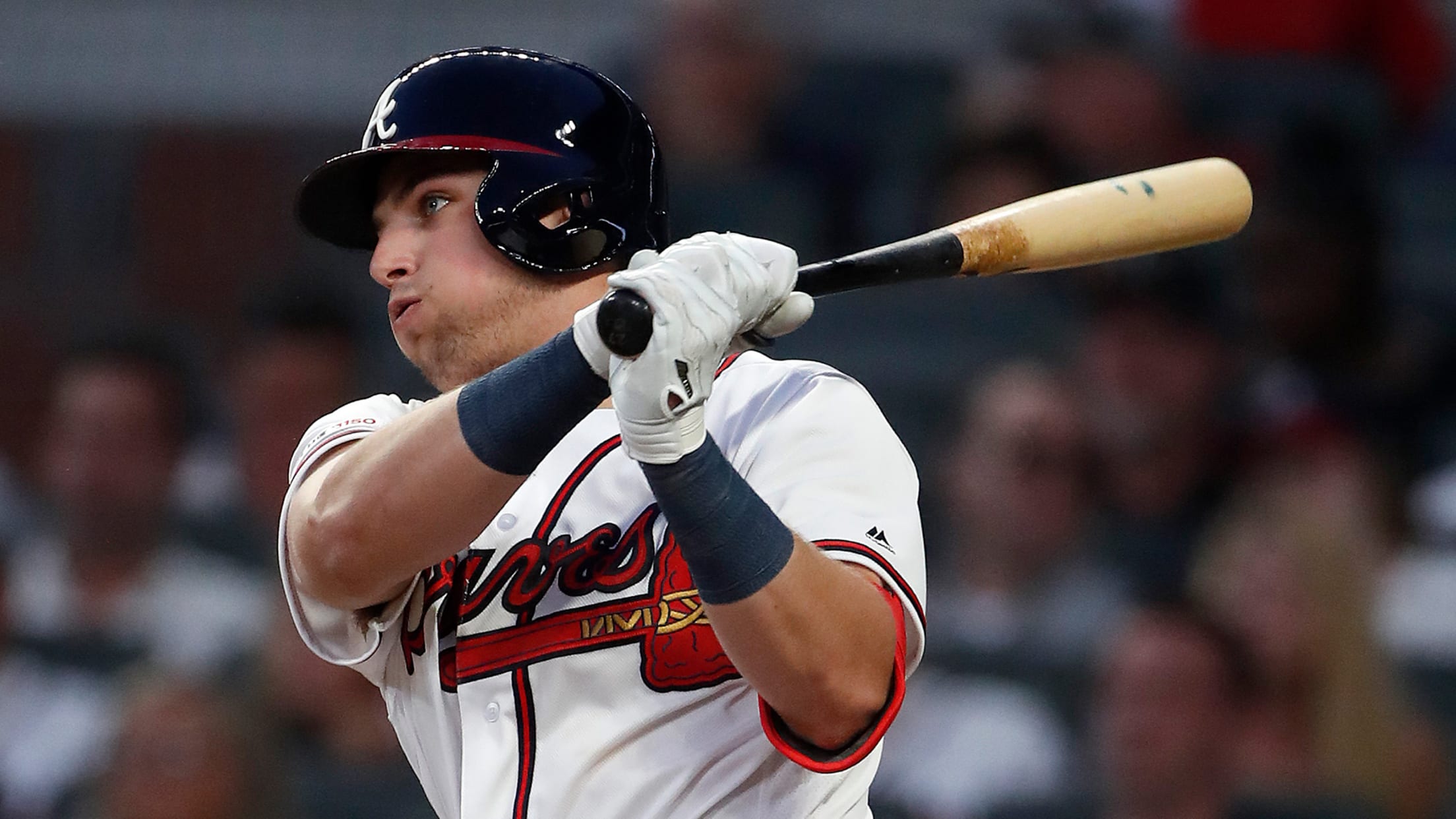 ATLANTA -- Two games into his career, Austin Riley provided an unexpected and encouraging answer when he was asked why the only first-pitch swing he has taken so far came against a curveball Adam Wainwright threw during the third inning of the Braves' 10-2 win over the Cardinals on Thursday
Braves prospect Riley homers in 2nd MLB AB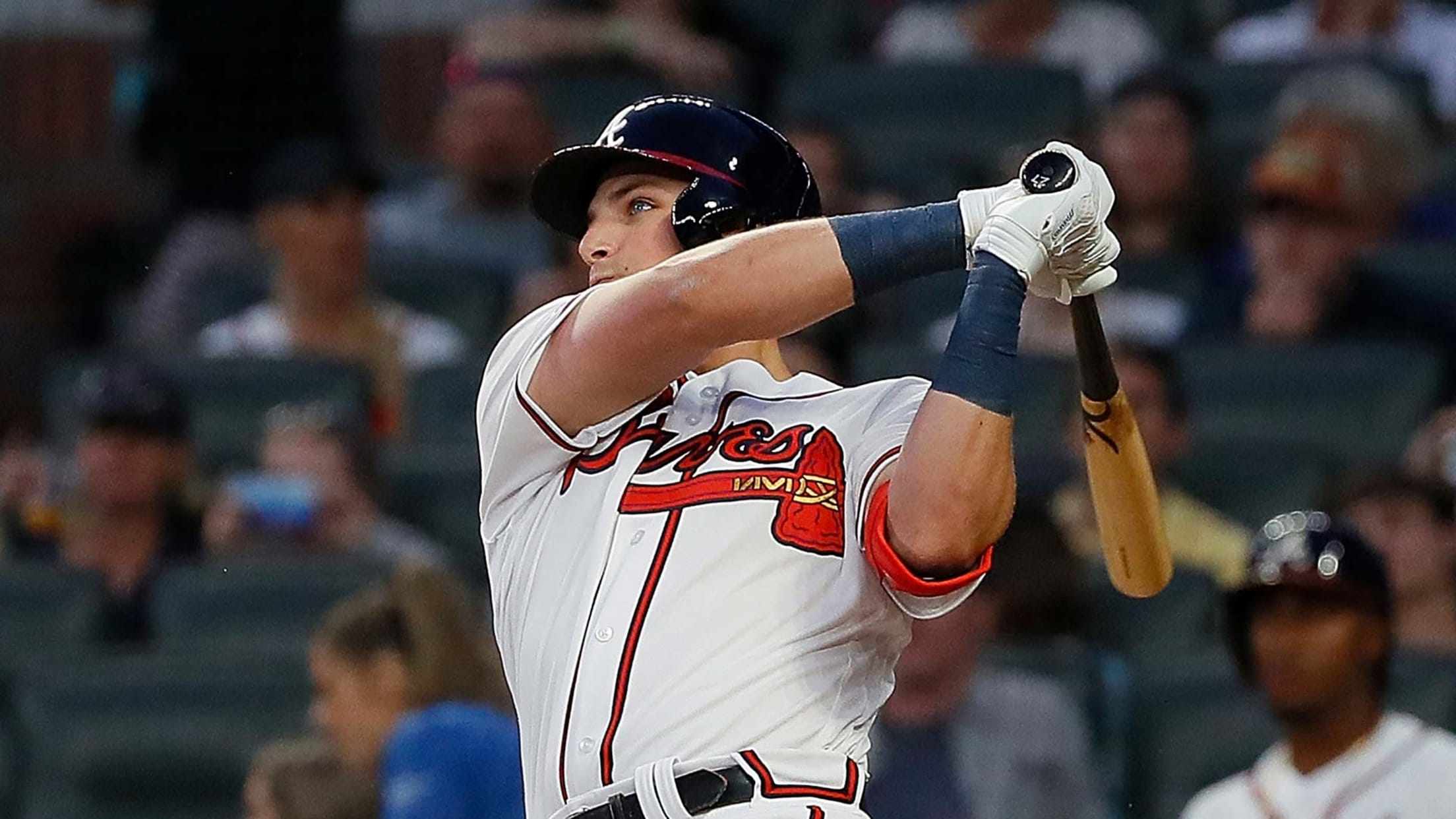 ATLANTA -- As Austin Riley soaked in the excitement of highlighting his Major League debut with a monstrous home run that helped the Braves claim a 4-0 win over the Cardinals on Wednesday night, his good friend Mike Soroka reminisced about where it all began for both of them in
Riley almost misses call to big leagues, literally
Opportunity knocks with Inciarte (lumbar strain) going on IL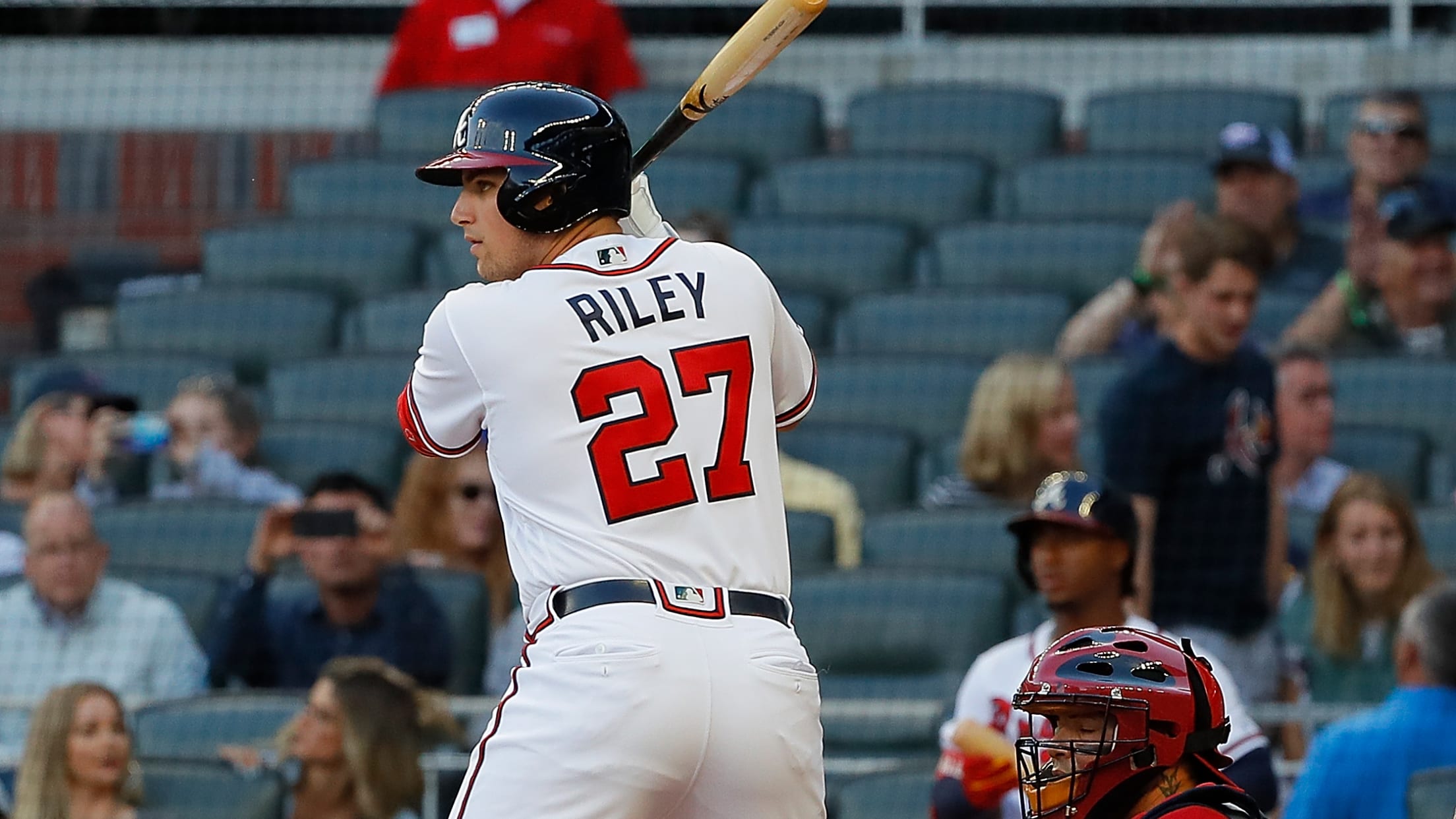 ATLANTA -- As Braves fans anxiously wondered whether Ender Inciarte's early exit from Tuesday's game would lead to Austin Riley gaining a much-anticipated promotion, Triple-A Gwinnett manager Damon Berryhill was having trouble getting in touch with the highly regarded prospect. "I'm thinking he must have my old [cell] number," Riley
What to expect from Braves' Austin Riley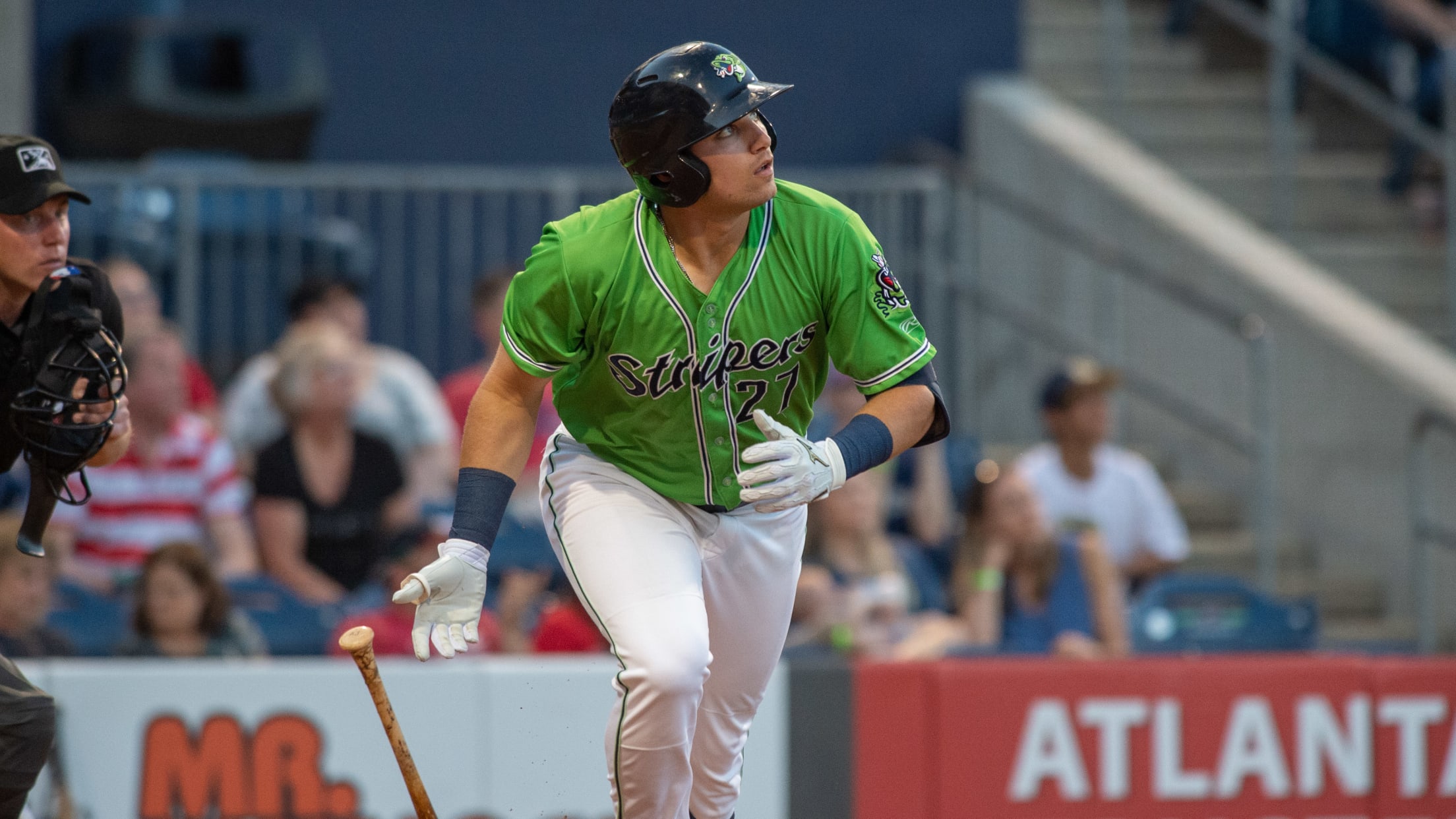 With Ender Inciarte placed on the injured list, the door has opened for Austin Riley to show what he can do for the first time in the big leagues. He'd been beating down that door with his bat, especially of late, and was officially promoted Wednesday ahead of the Braves
Braves 'pen picks up where Soroka left off
Rookie starter fans career-high 8 before relievers finish job; Albies homers again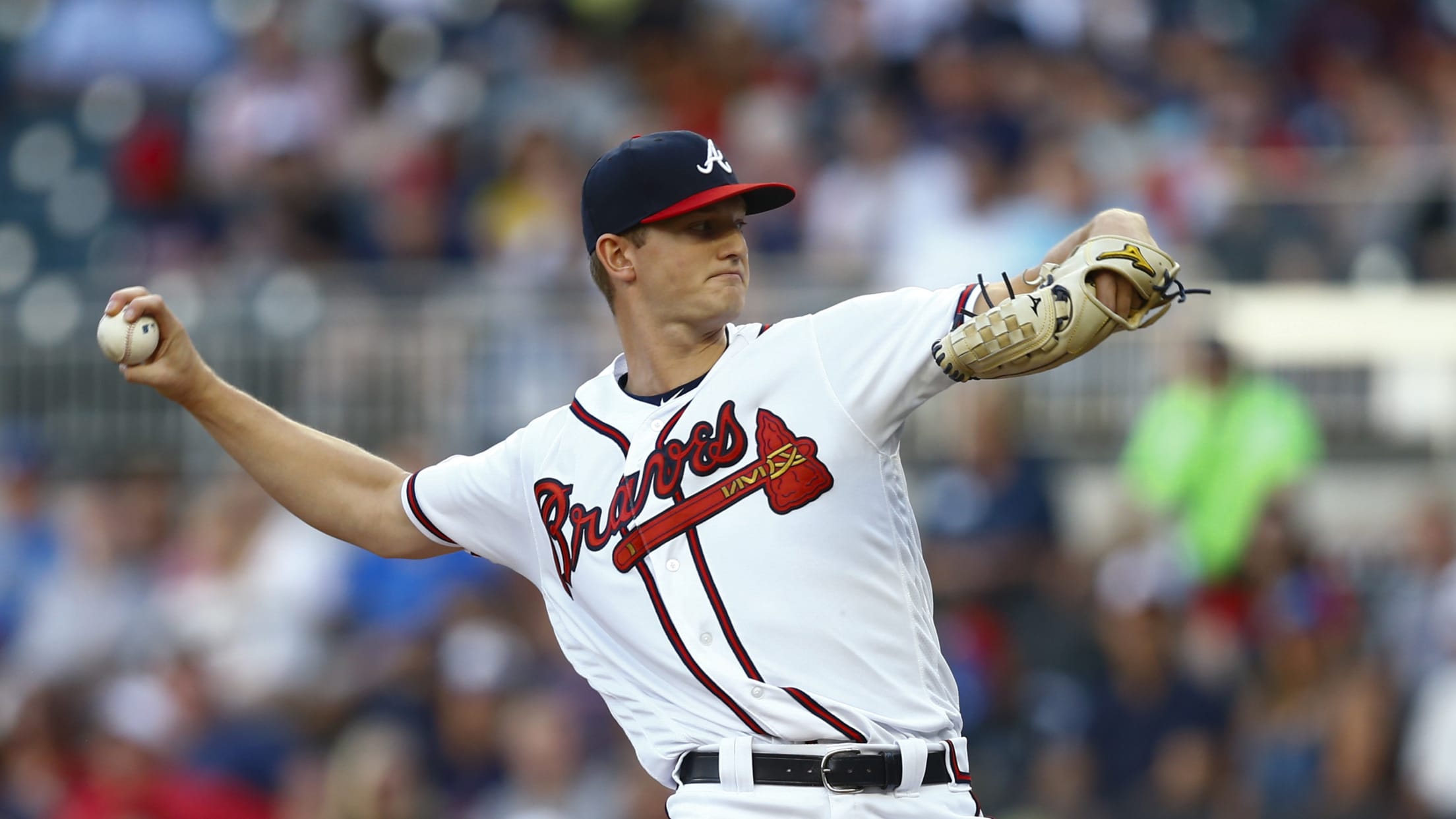 ATLANTA -- As Jacob Webb nervously fielded questions about recording his first save in the Braves' 3-1 win over the Padres on Monday night at SunTrust Park, he was asked if his heart was still racing. "Oh, dude," Webb said. "It's going to be going all night. I probably won't
Mature Soroka bears down in Braves' win
Top prospect throws career high in pitches after being given the chance to remain in game following mound visit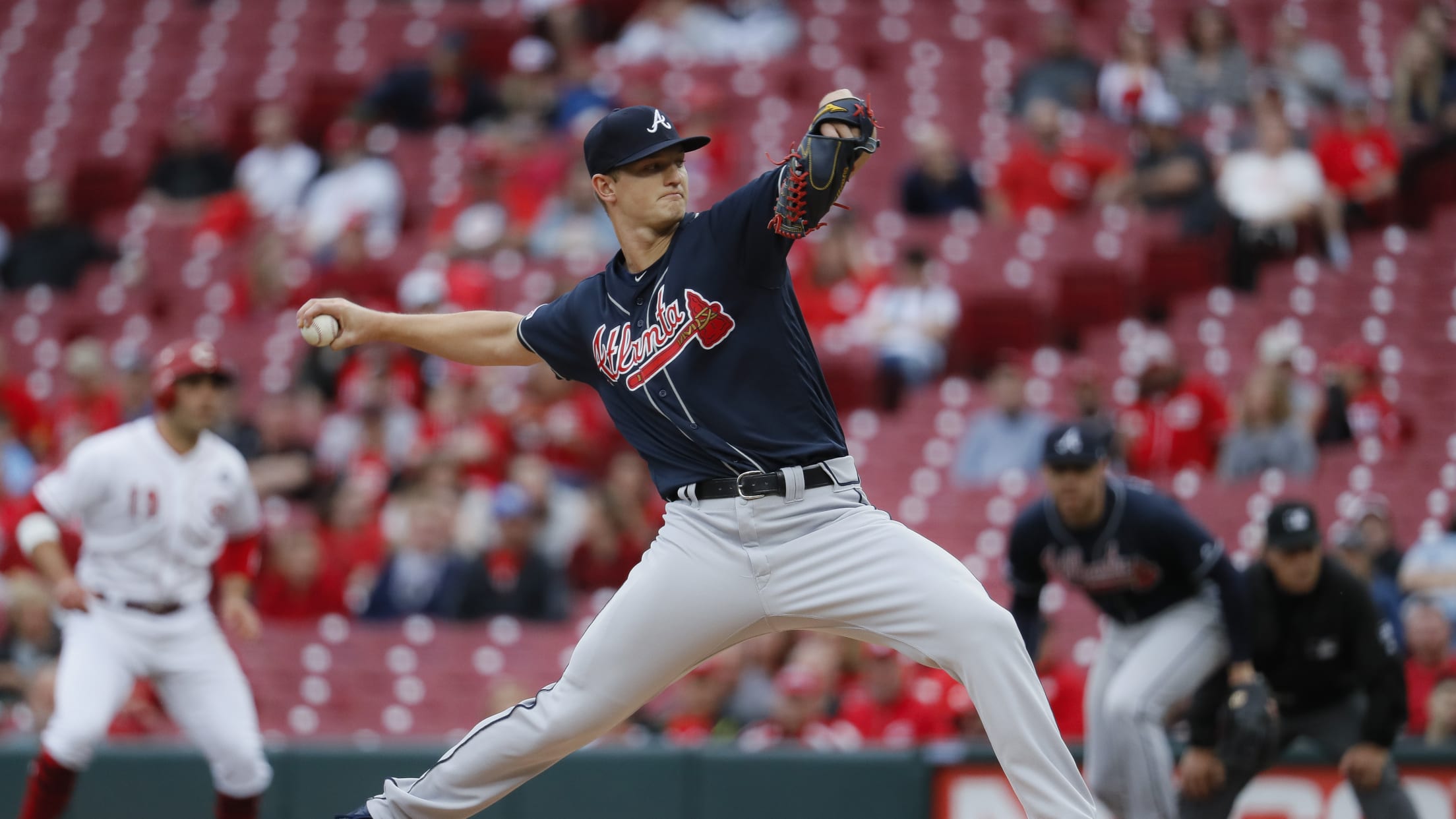 CINCINNATI -- As he strolled toward the mound during the sixth inning of Wednesday night's 3-1 win over the Reds, Braves manager Brian Snitker simply wanted confirmation from veteran catcher Brian McCann, who had the utmost confidence Mike Soroka had the mettle necessary to further extend beyond his limits. "I
Inbox: Will Soroka stay in Braves' rotation?
Beat reporter Mark Bowman answers questions from Atlanta fans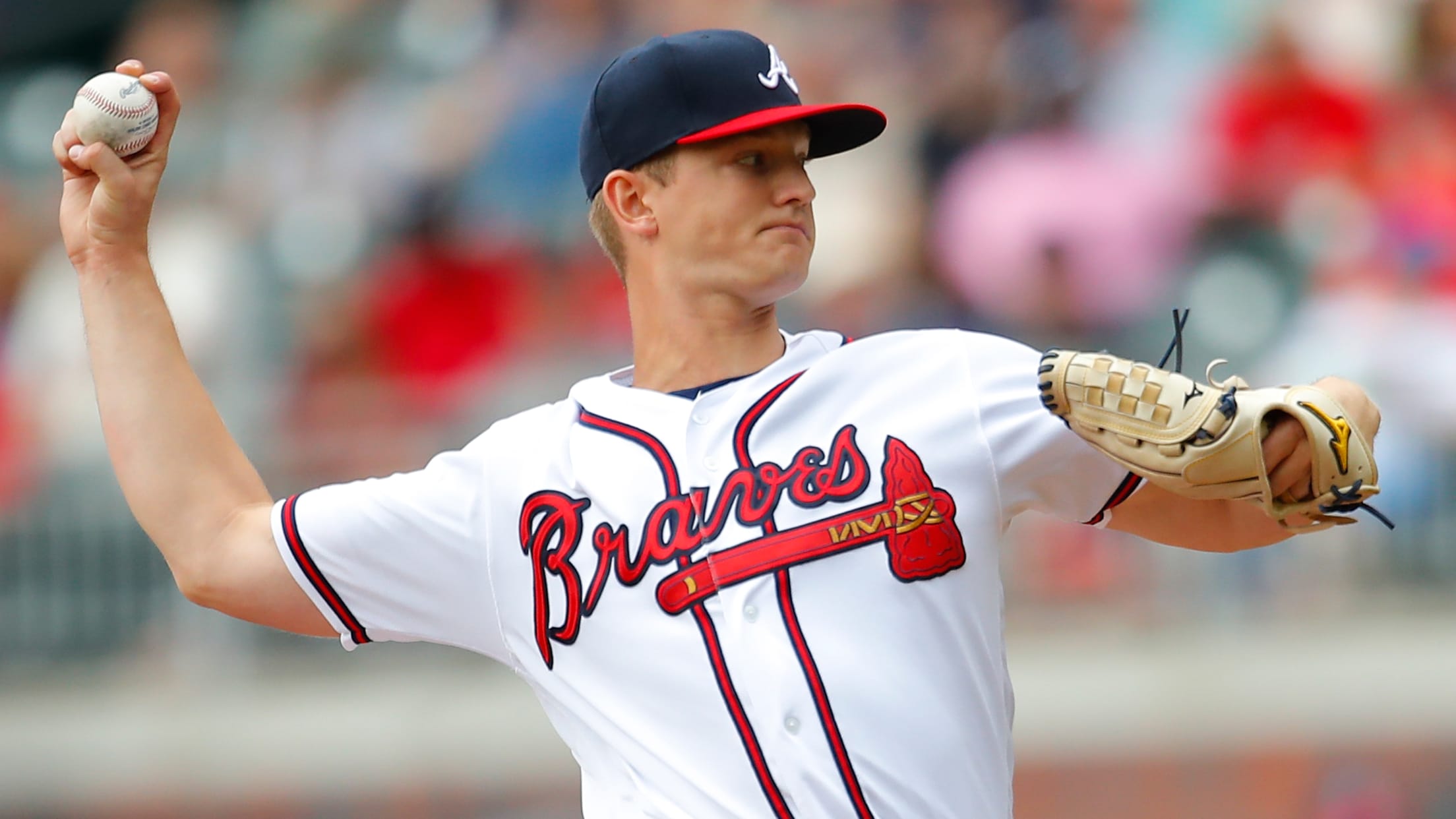 Do you think Mike Soroka stays in the rotation after Mike Foltynewicz comes back? -- Mike W. It likely depends on what Mike Soroka and Sean Newcomb do during this week's series against the Reds. Soroka will start Wednesday's game and Newcomb will be eligible to be recalled from Triple-A
Soroka impresses in debut but Braves fall again
Right-hander K's 6 in first 2019 start, could add stability to bullpen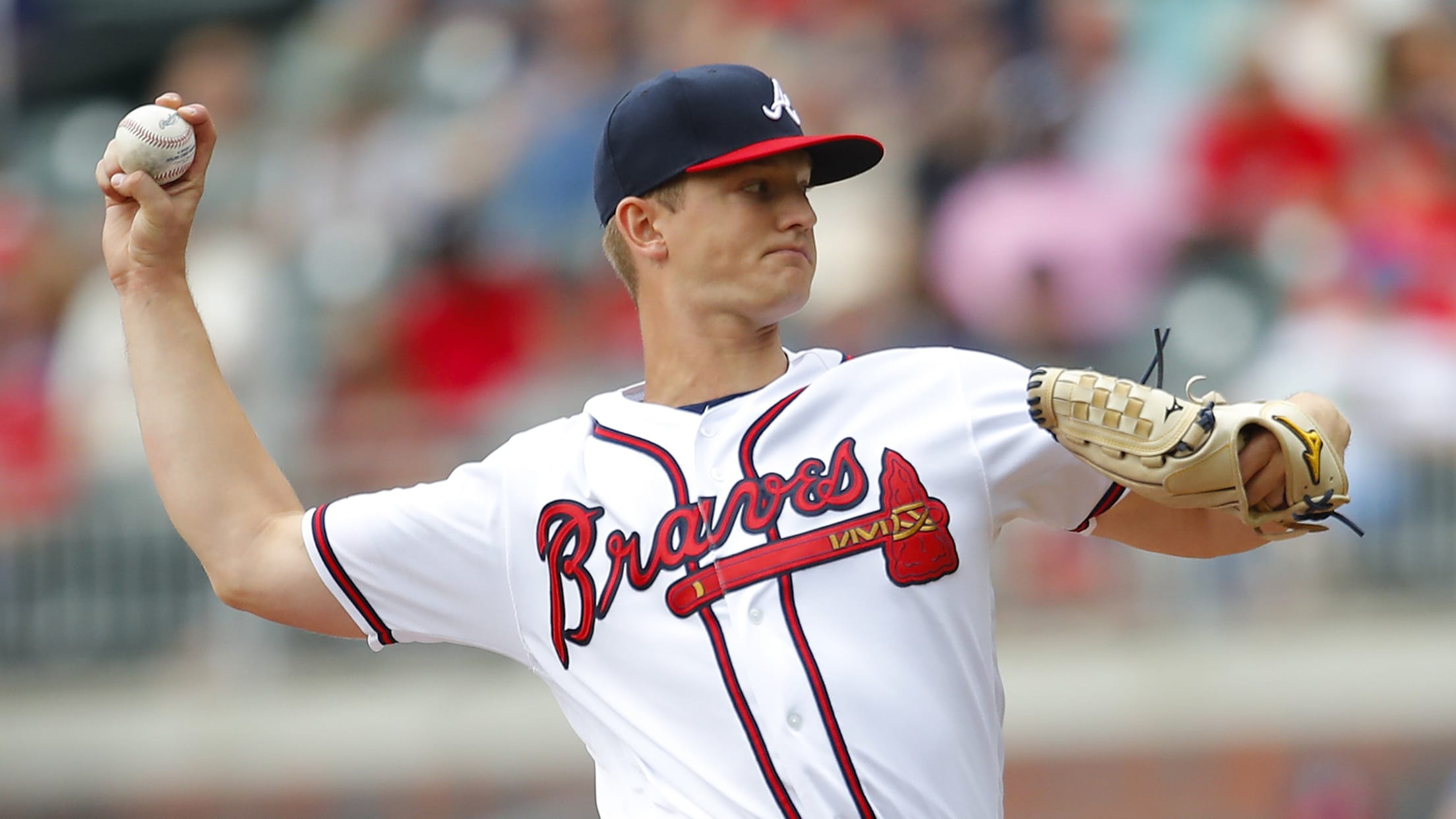 ATLANTA -- At some point over the next few days and weeks, the Braves will attempt to fix a bullpen which crumbled near the end of a 2-5 homestand that concluded with Thursday afternoon's 4-1 loss to the D-backs. But regardless of what transpires, the value of the bullpen will
Touki Time just hours after joining Braves
Atlanta prospect turns in 'awesome' relief effort after callup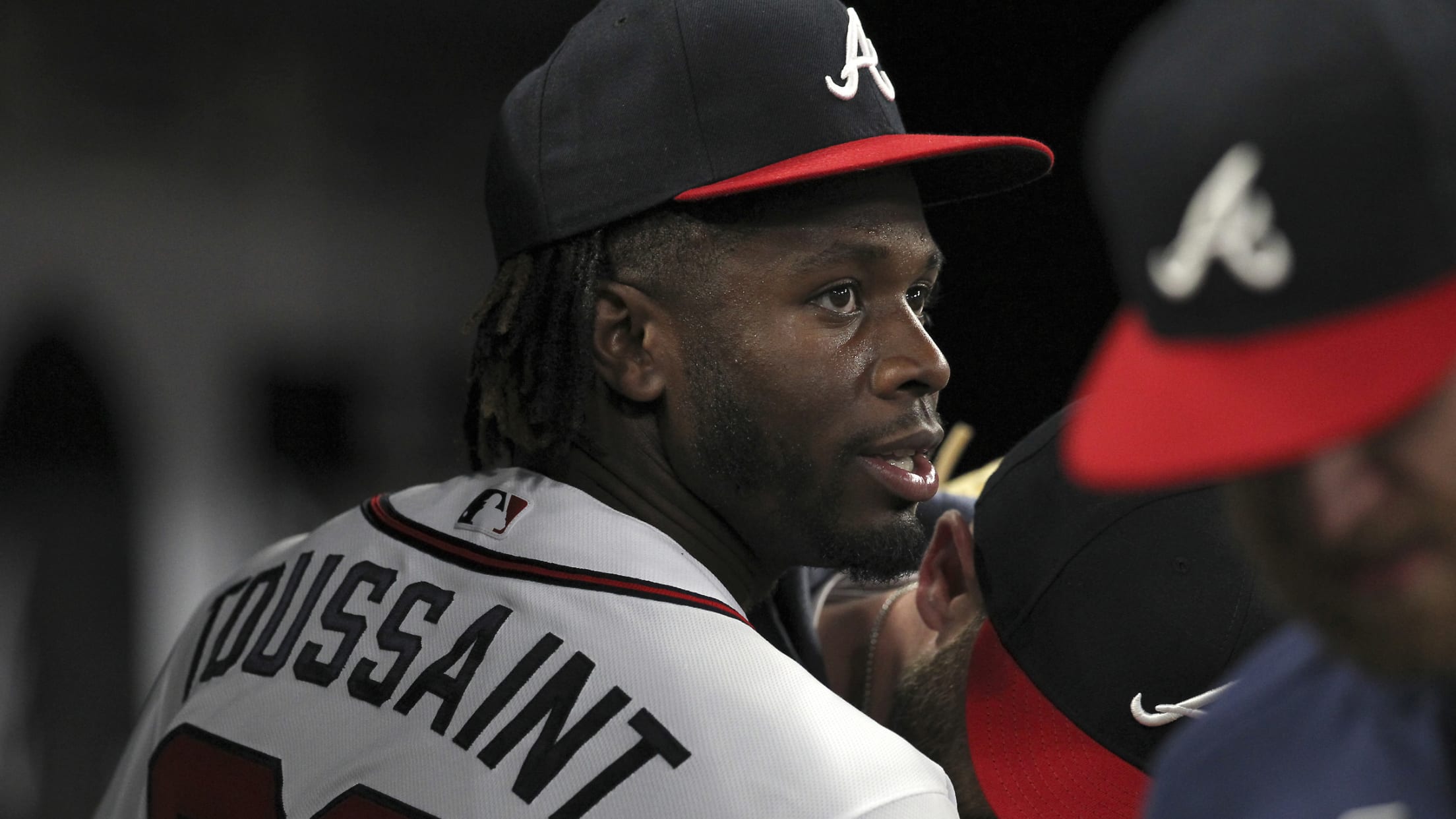 ATLANTA -- The odd man out when the season started, Touki Toussaint may now be given the chance to occupy the rotation spot Sean Newcomb possibly lost when he quickly squandered the comfortable, early lead the Braves created in Saturday night's 11-7 win over the Mets at SunTrust Park. Ronald
Braves option Wright, ready for Folty's return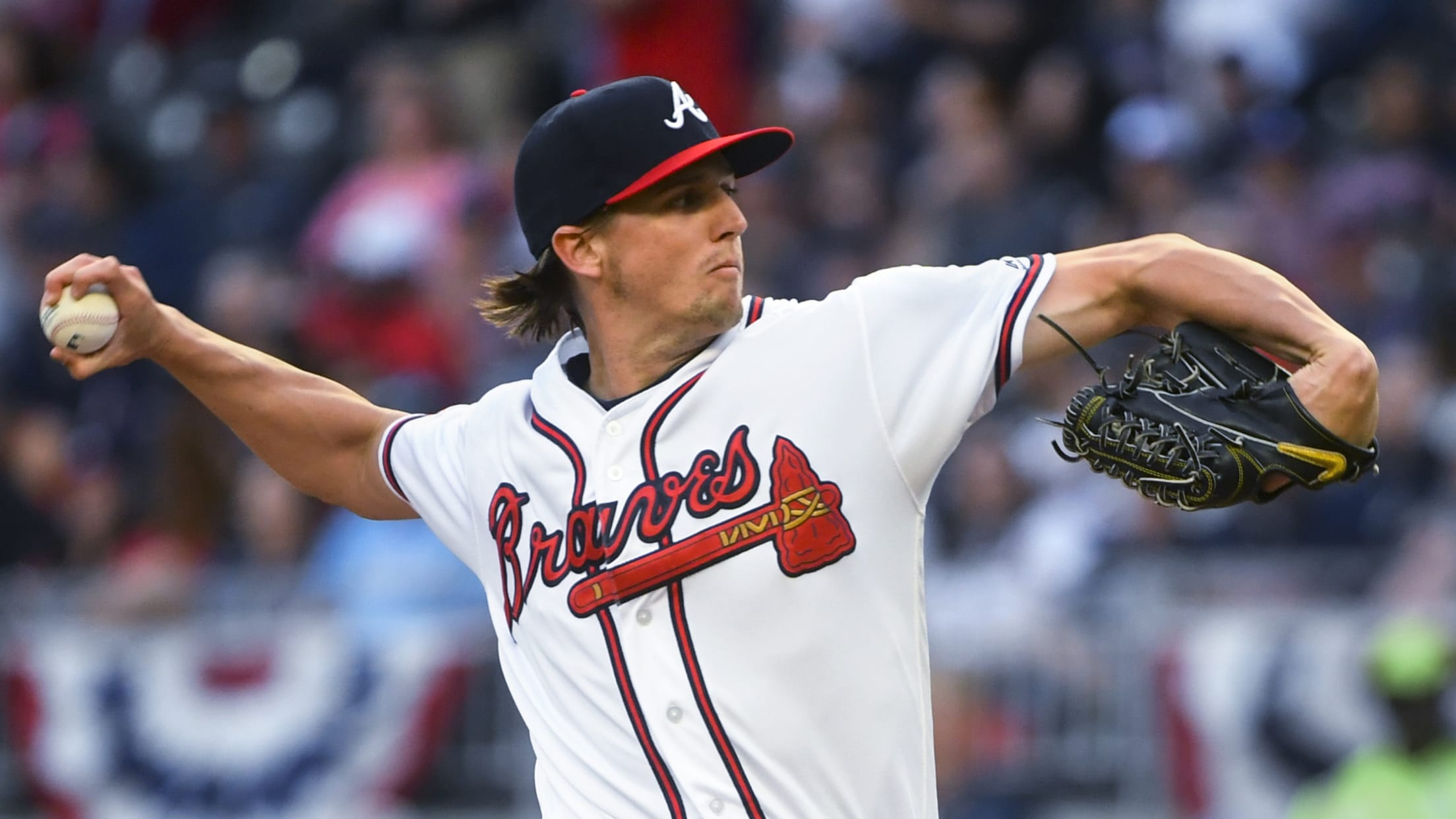 ATLANTA -- When Braves manager Brian Snitker informed Kyle Wright that he was being optioned to Triple-A Gwinnett after Friday night's loss to the Mets, Snitker made sure the highly regarded pitching prospect -- ranked No. 2 in the organization by MLB Pipeline -- knew how much Atlanta values his
These 5 prospects might decide NL East race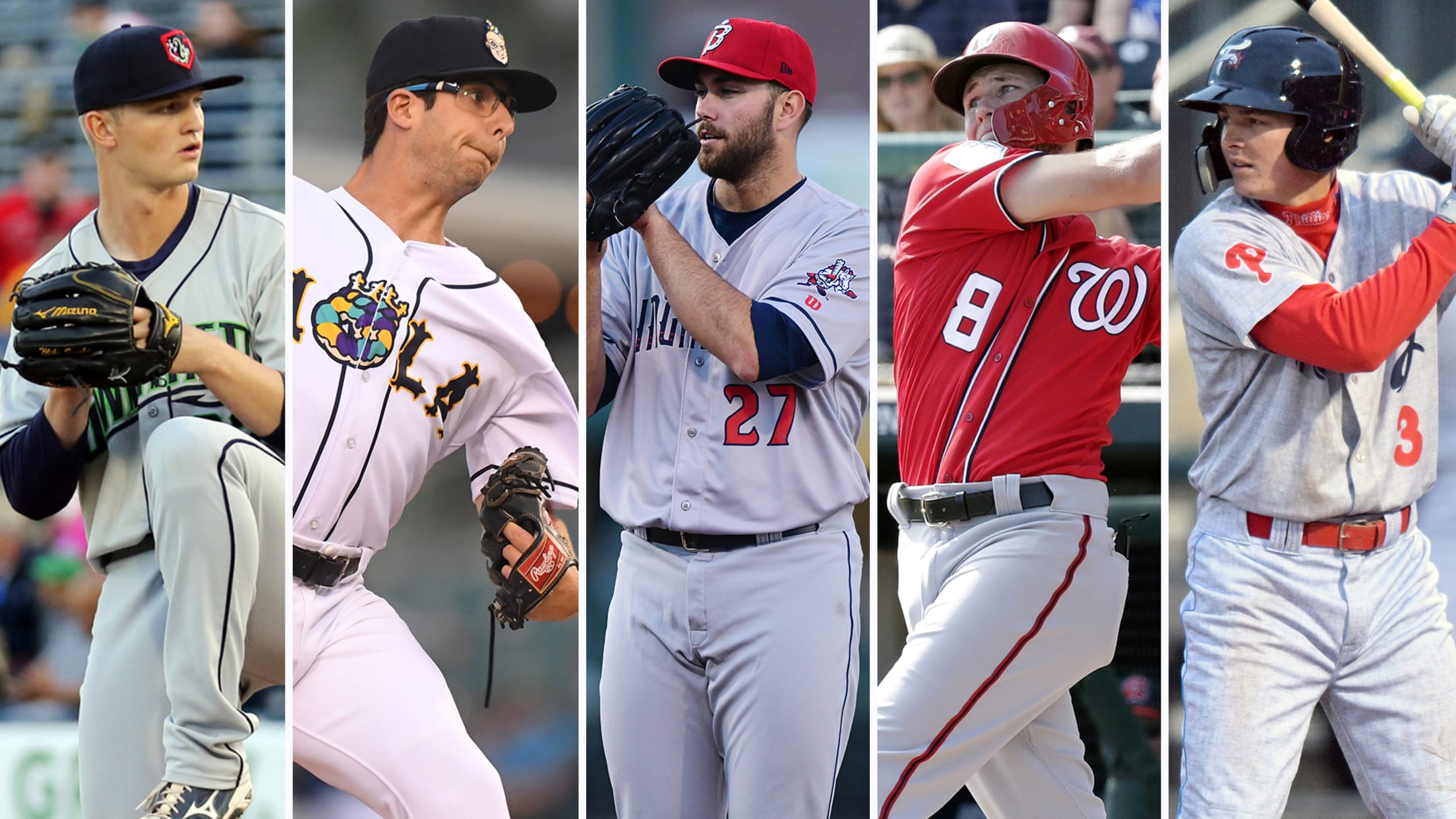 Pete Alonso is bashing tape-measure home runs almost nightly in New York. Victor Robles is wreaking havoc in Washington. In Atlanta and Miami, Kyle Wright and Sandy Alcantara are grooving. Rookies rule in the NL East, with some of the game's top prospects finally getting regular chances to contribute. And
Jackson up for MLB debut as catching option
Flowers expects to play soon after HBP, but McCann on injured list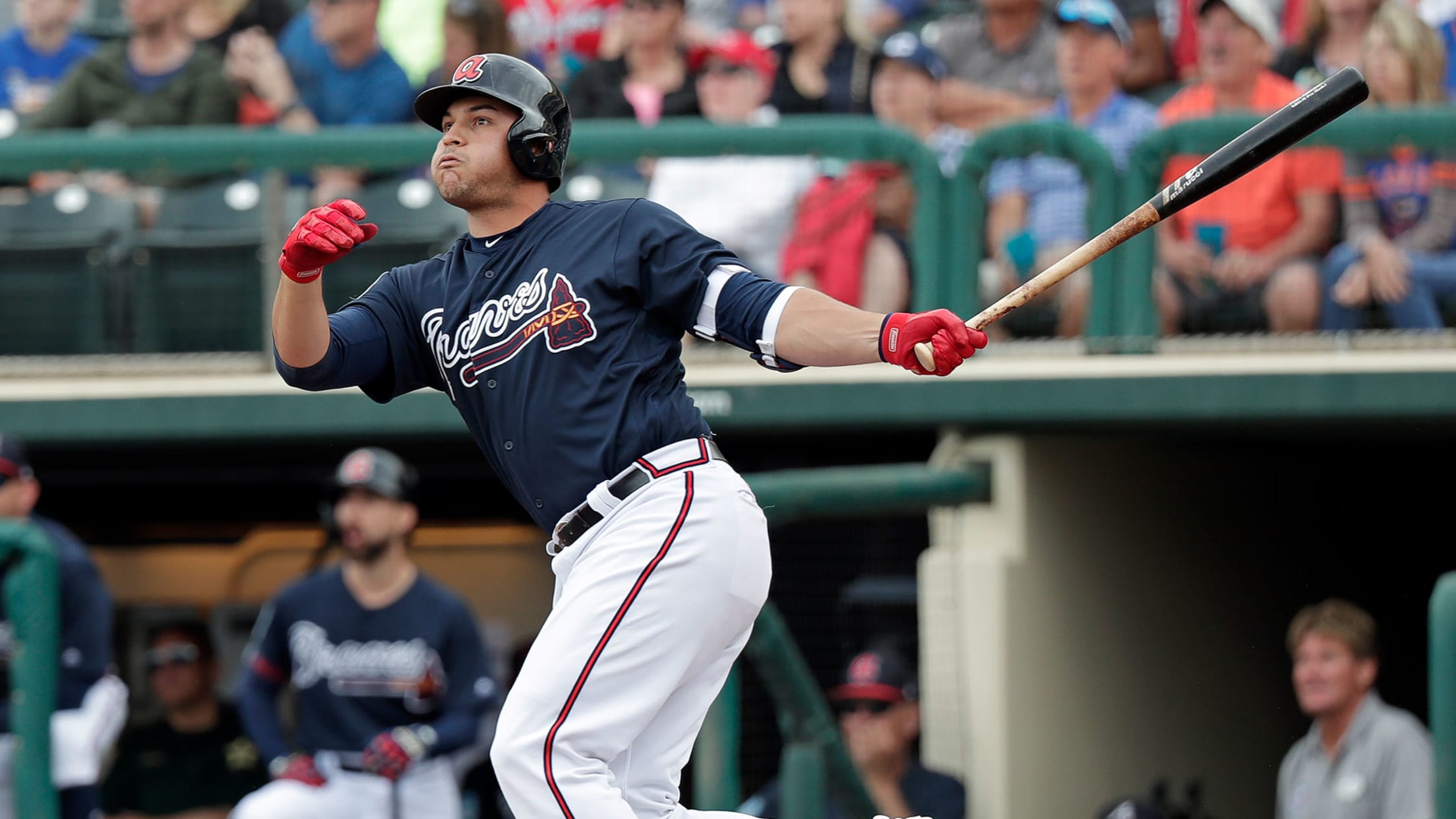 ATLANTA -- When Braves catcher Tyler Flowers' right hand was hit by a pitch approximately 20 minutes after Brian McCann strained his right hamstring Saturday night, Alex Jackson was in Triple-A Gwinnett's clubhouse knowing he was a little more than 12 hours from making his Major League debut. Jackson arrived
These 5 teams could make impact moves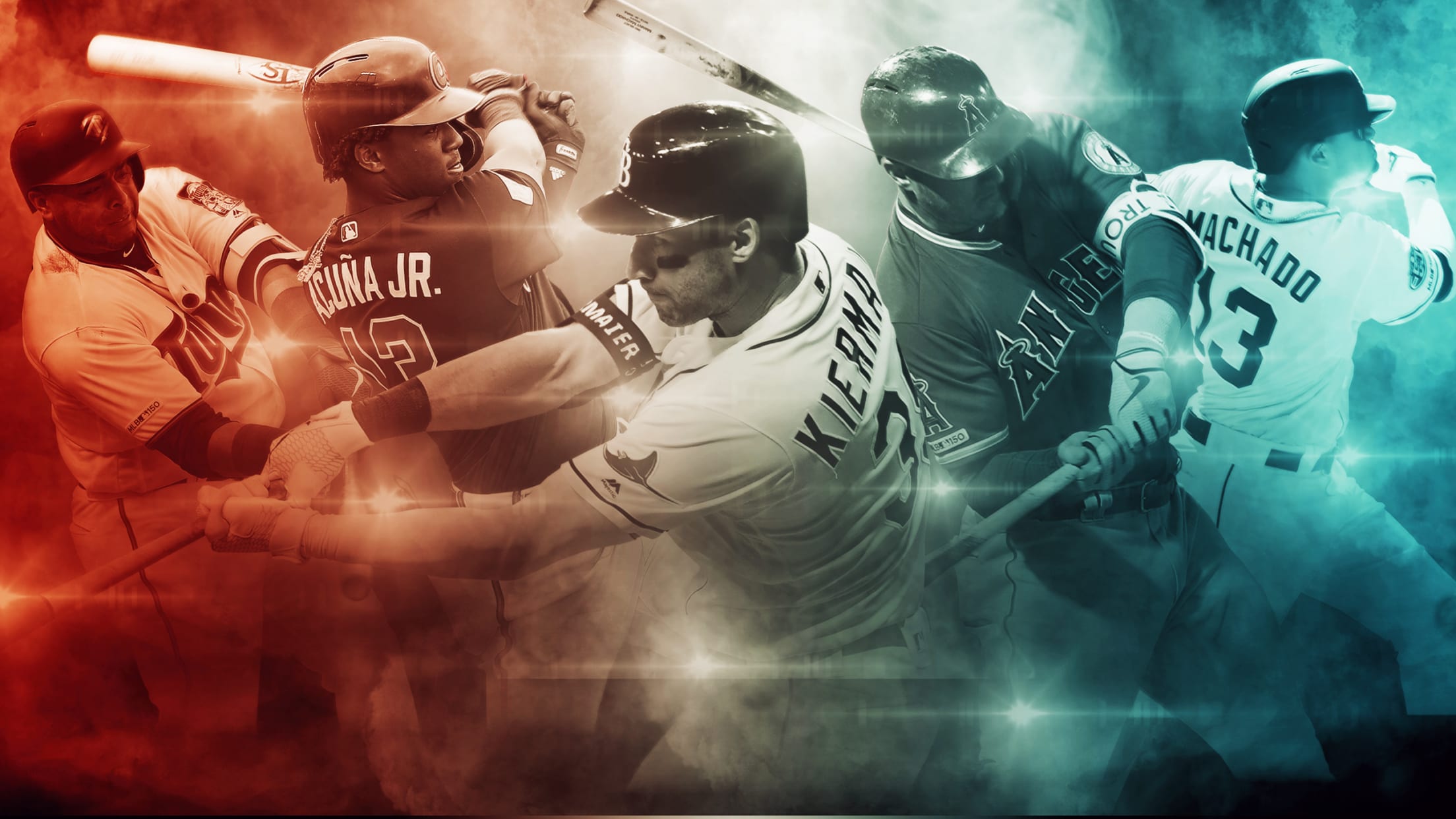 The MLB standings obviously don't tell us much at this early stage, and neither, really, do the team rosters. Baseball has an inordinate number of games, and with that comes an inordinate amount of turnover between the starting point and the finish line. As Zack Meisel of The Athletic recently
Starting spots for Braves' Top 30 prospects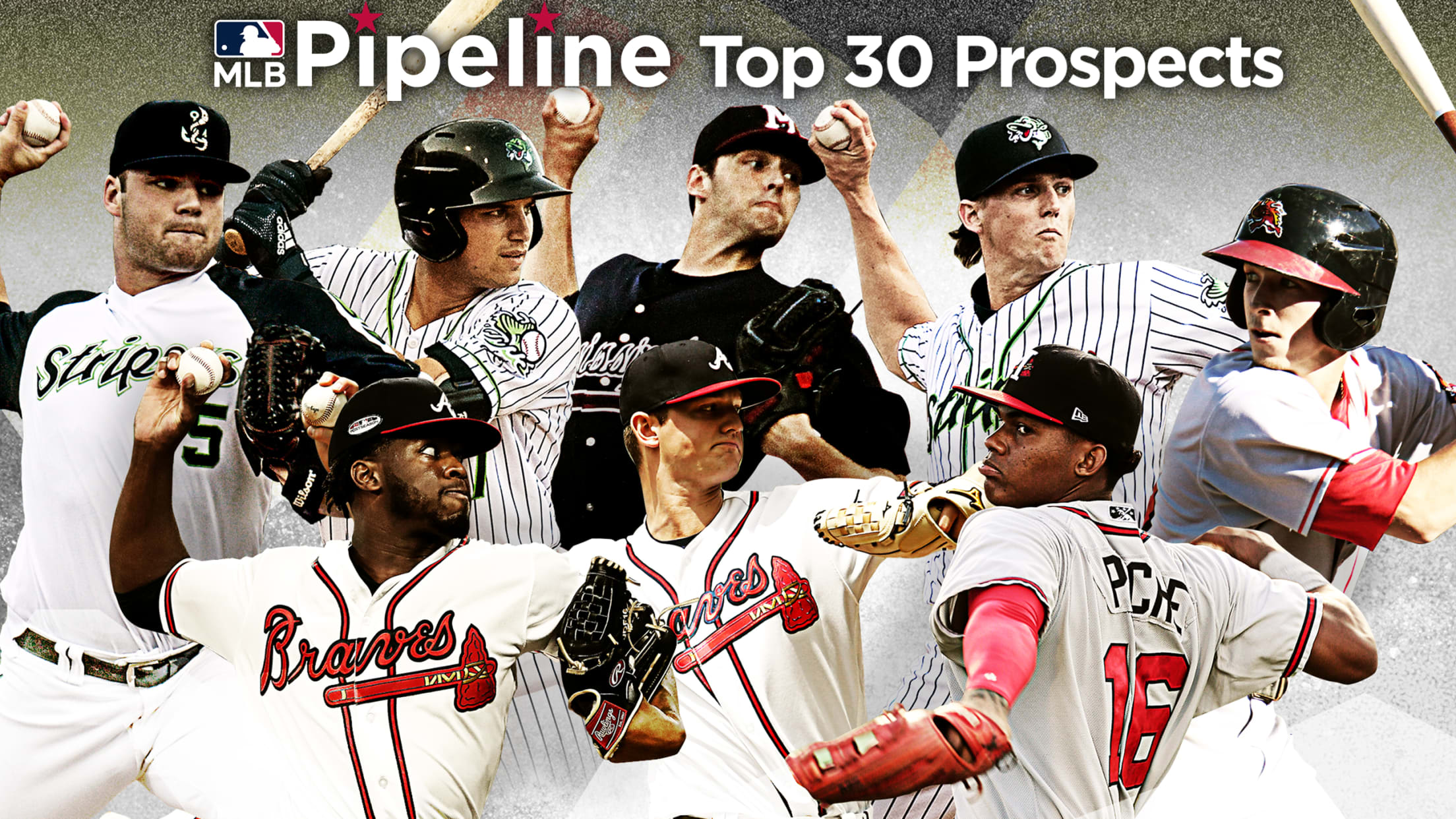 With the 2019 Minor League Baseball season getting underway, here's a look at where the Braves' Top 30 prospects are starting the year. We also identify the prospect who just missed the Top 30 list, a player who didn't make the big league Opening Day roster but should make an
Inbox: Mize vs. Wright,  Franco vs. Adell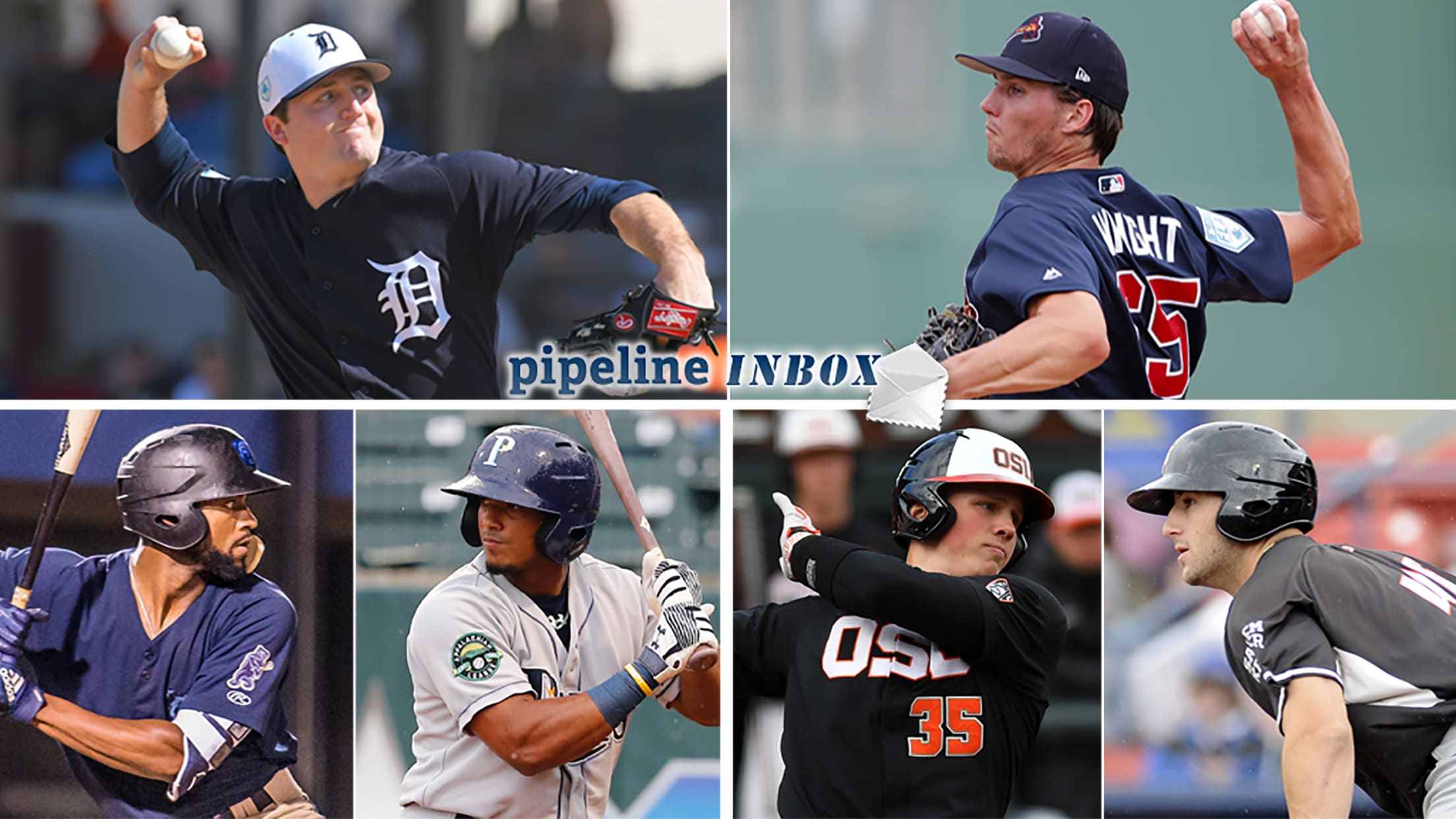 This is my last Pipeline Inbox before Opening Day, so it's time to get my 2019 predictions on the record ... AL Division Winners: Red Sox, Indians, Astros AL Wild Cards: Yankees, Twins NL Division Winners: Nationals, Cubs, Dodgers NL Wild Cards: Brewers, Mets AL Championship Series: Astros over Red
Here's a look at the Braves' farm system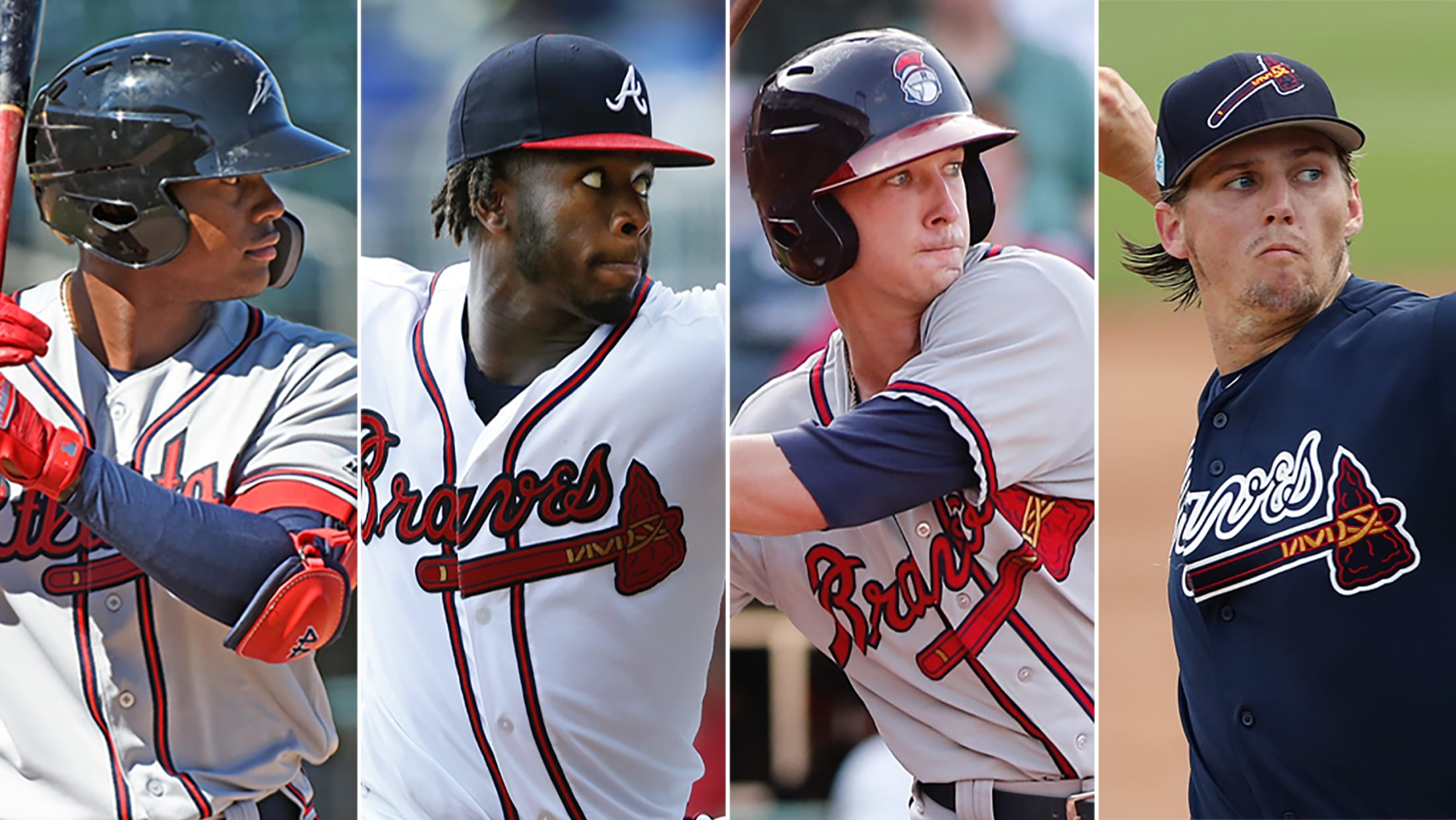 LAKE BUENA VISTA, Fla. -- Ronald Acuna has at least plus tools across the board and knows how to translate them into production. As a 20-year-old last year, he hit 26 homers and stole 16 bases in 111 games en route to the National League Rookie of the Year Award.
Braves' Waters confident in all five tools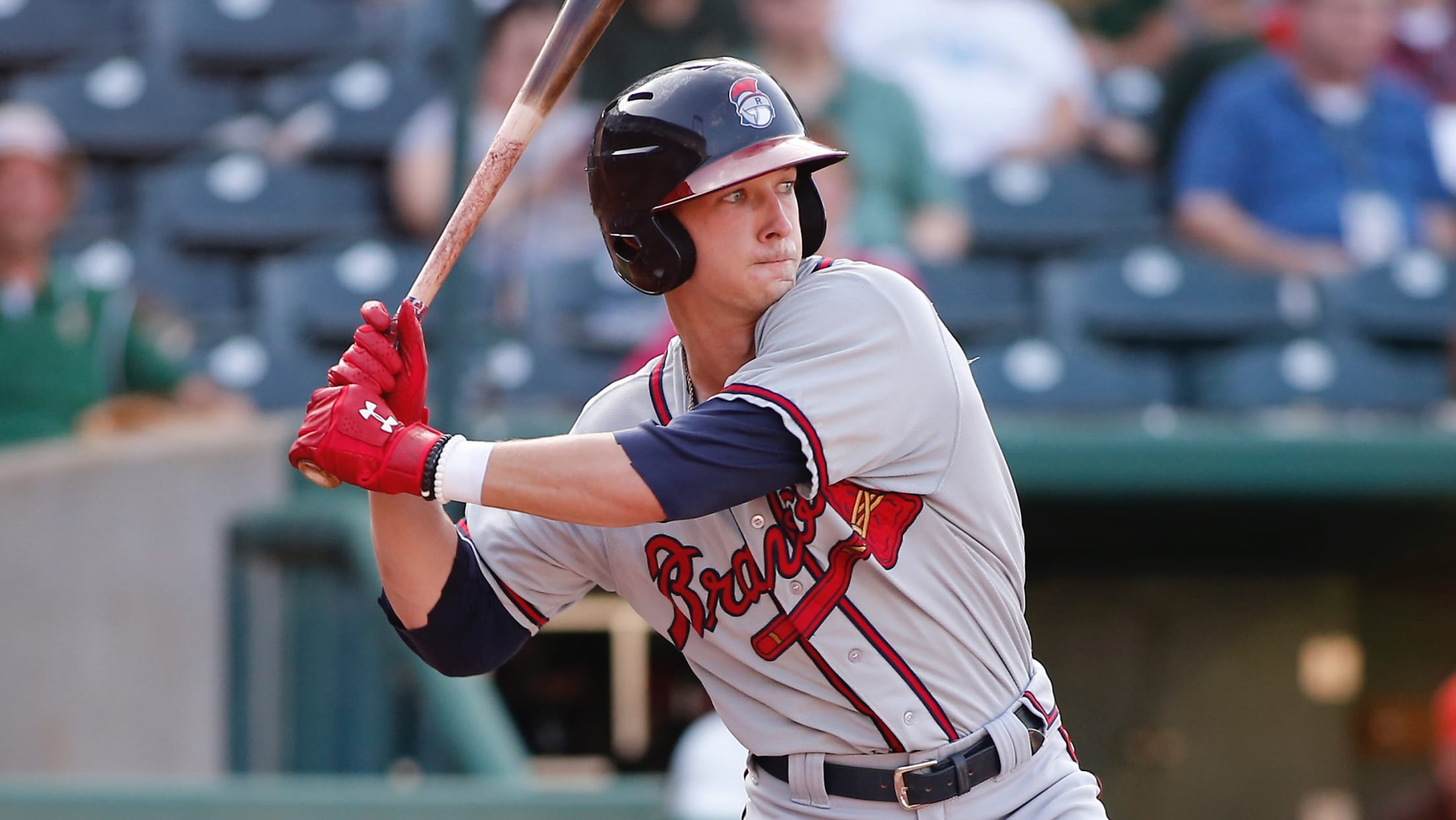 LAKE BUENA VISTA, Fla. -- Watch Drew Waters play, and you can't help but notice his all-around ability. Talk to the Braves outfield prospect, and you can't miss his confidence. Asked to identify his best attribute and his worst attribute as player, Waters responded: "I think my best tool is
Braves could break camp with prospect Wilson
Right-hander solid vs. Yankees, in mix for rotation/bullpen role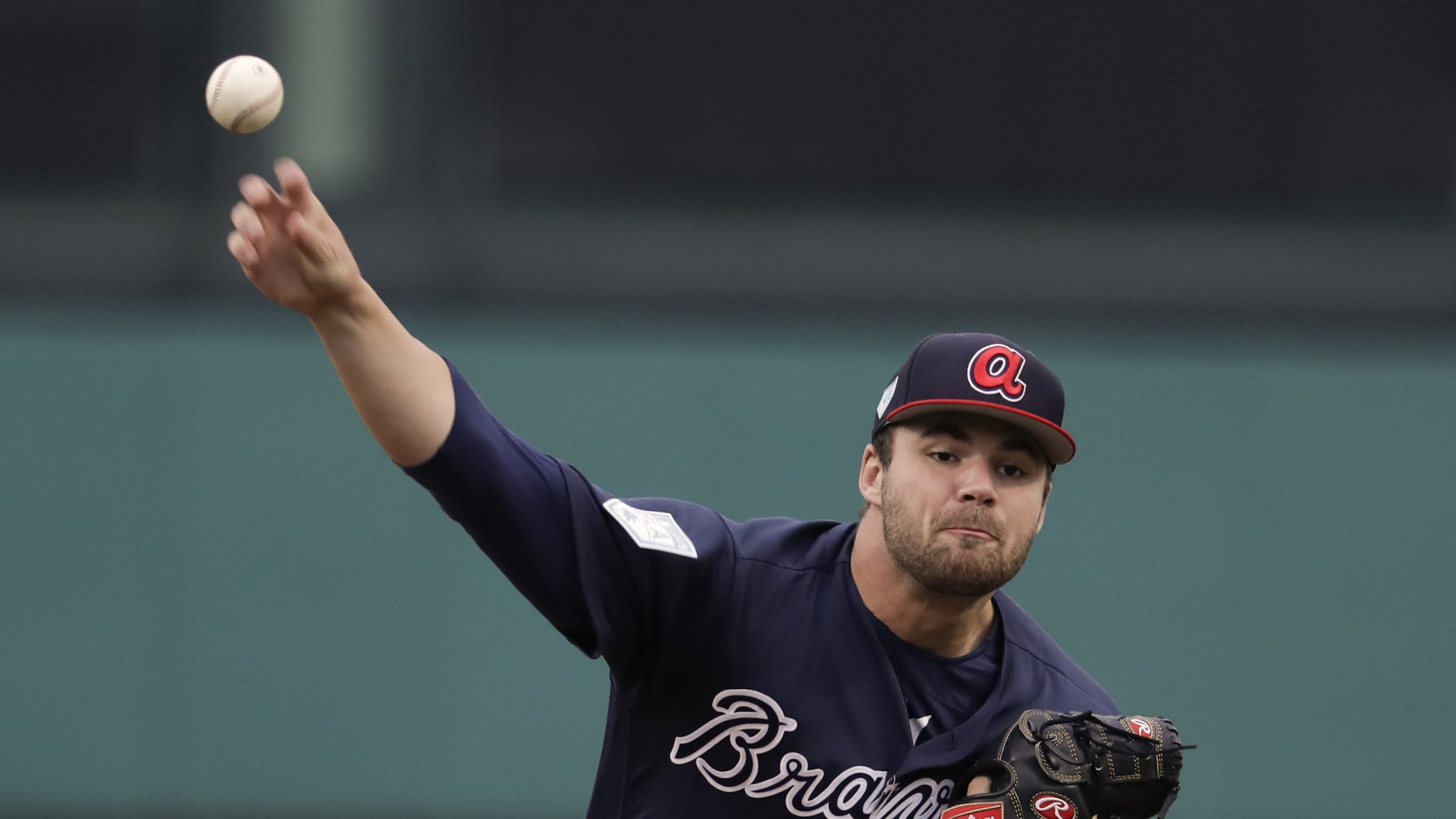 LAKE BUENA VISTA, Fla. -- As the Braves prepare to begin the season without their ace and two top relievers, they can take solace in the fact Kyle Wright and Bryse Wilson are providing indication they are ready for the Major League level. While Wright has possibly already secured an
Inbox: Will Wright open season with Braves?
Beat reporter Mark Bowman answers questions from fans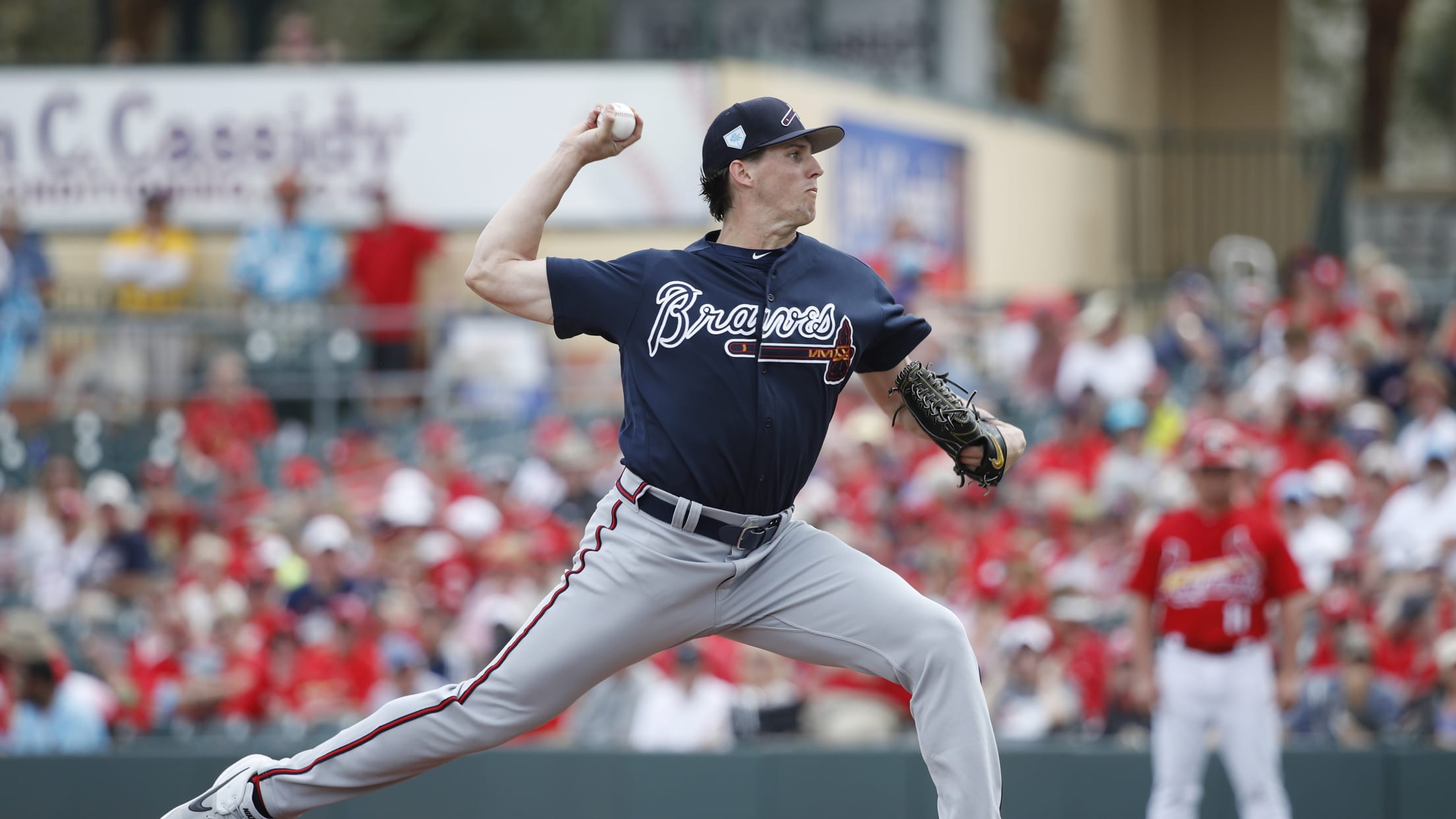 Will Kyle Wright's performance this spring determine where he starts the season or will he begin at Triple-A due to experience/service time issues? -- @GlennTurner62 Whether accounting for his repertoire, bravado or pitching IQ, it's impressive to think Wright, ranked as the club's No. 2 prospect by MLB Pipeline, has
Braves' pitching core young, but scary good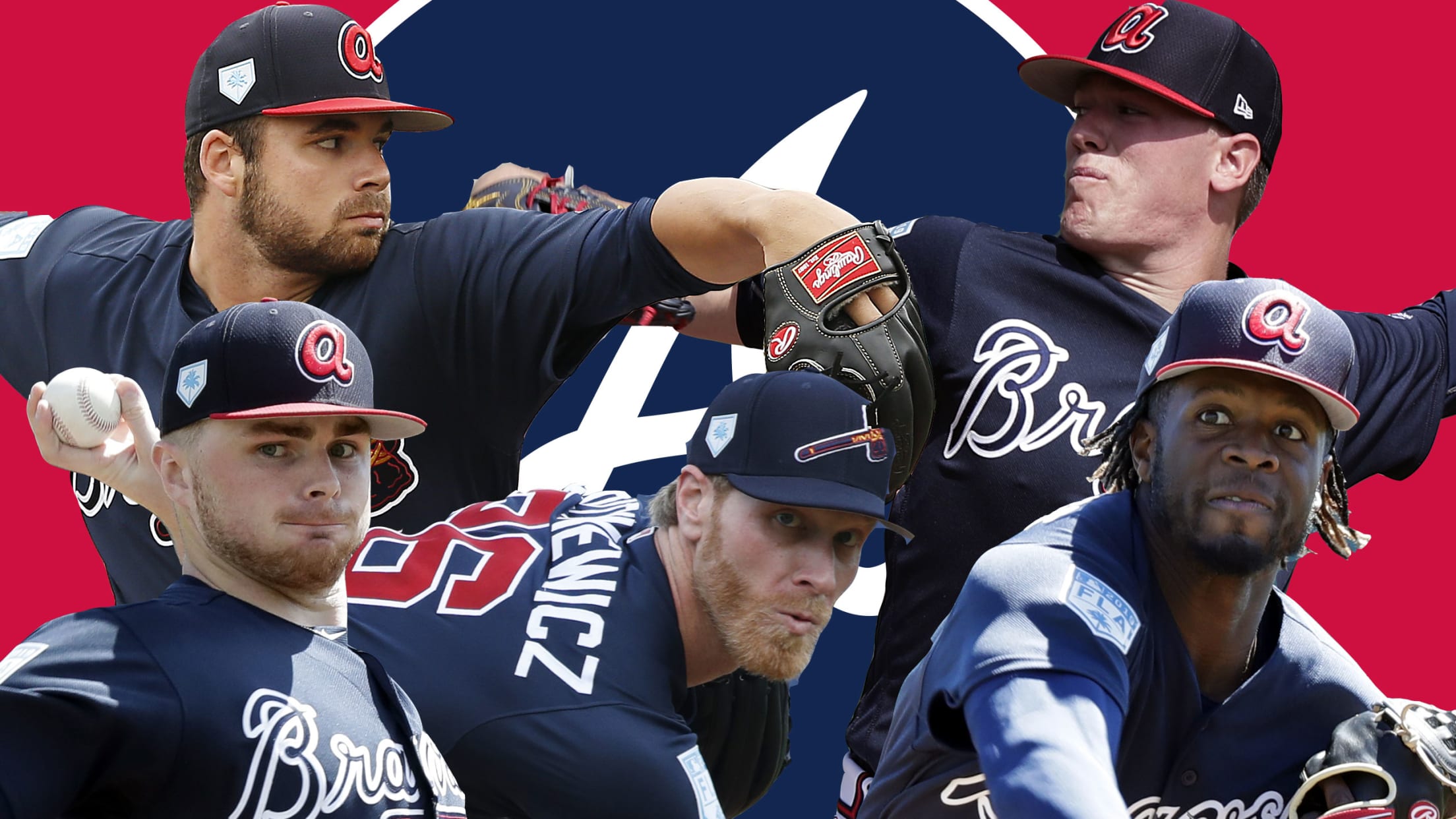 LAKE BUENA VISTA, Fla. -- Do the Braves have enough starting pitching? Let's cut to the chase. Can they match up in a division with names like Jacob deGrom, Max Scherzer and Aaron Nola dotted on other rosters? The Braves are glad you asked. "One hundred percent," catcher Brian McCann
Wilson turning heads in first big league camp
Braves send more players to Minors; Murphy and Furcal join staff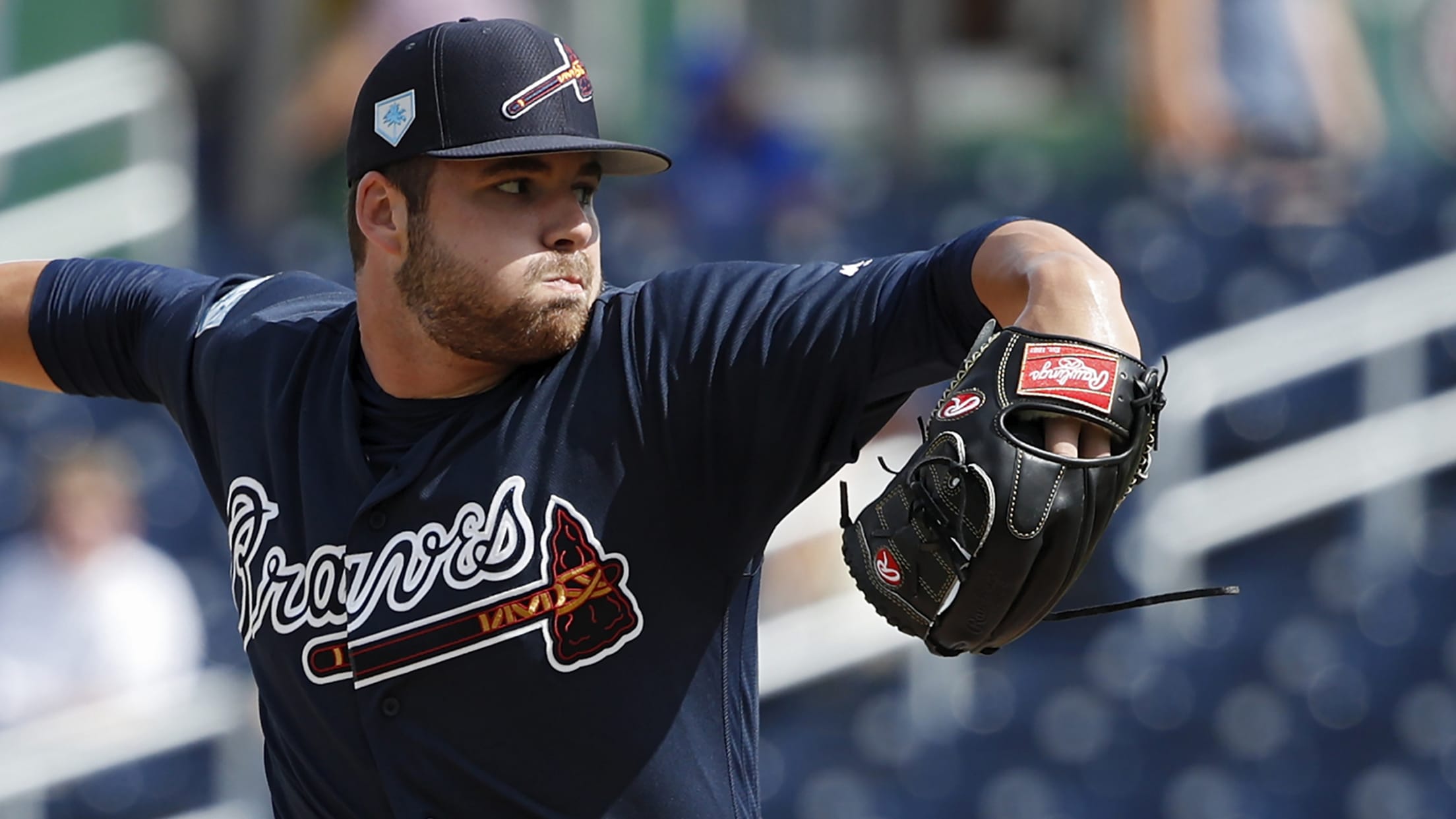 LAKE BUENA VISTA, Fla. -- Given MLB Pipeline ranks Bryse Wilson as baseball's 82nd-best prospect, and the No. 7 prospect in the Braves' system, you can't call him underrated. But because he's part of an organization that possesses seven other Top 100 prospects, it may be accurate to say he
Acuna starting to see spring results
Dale Murphy: 'There's something special about that kid'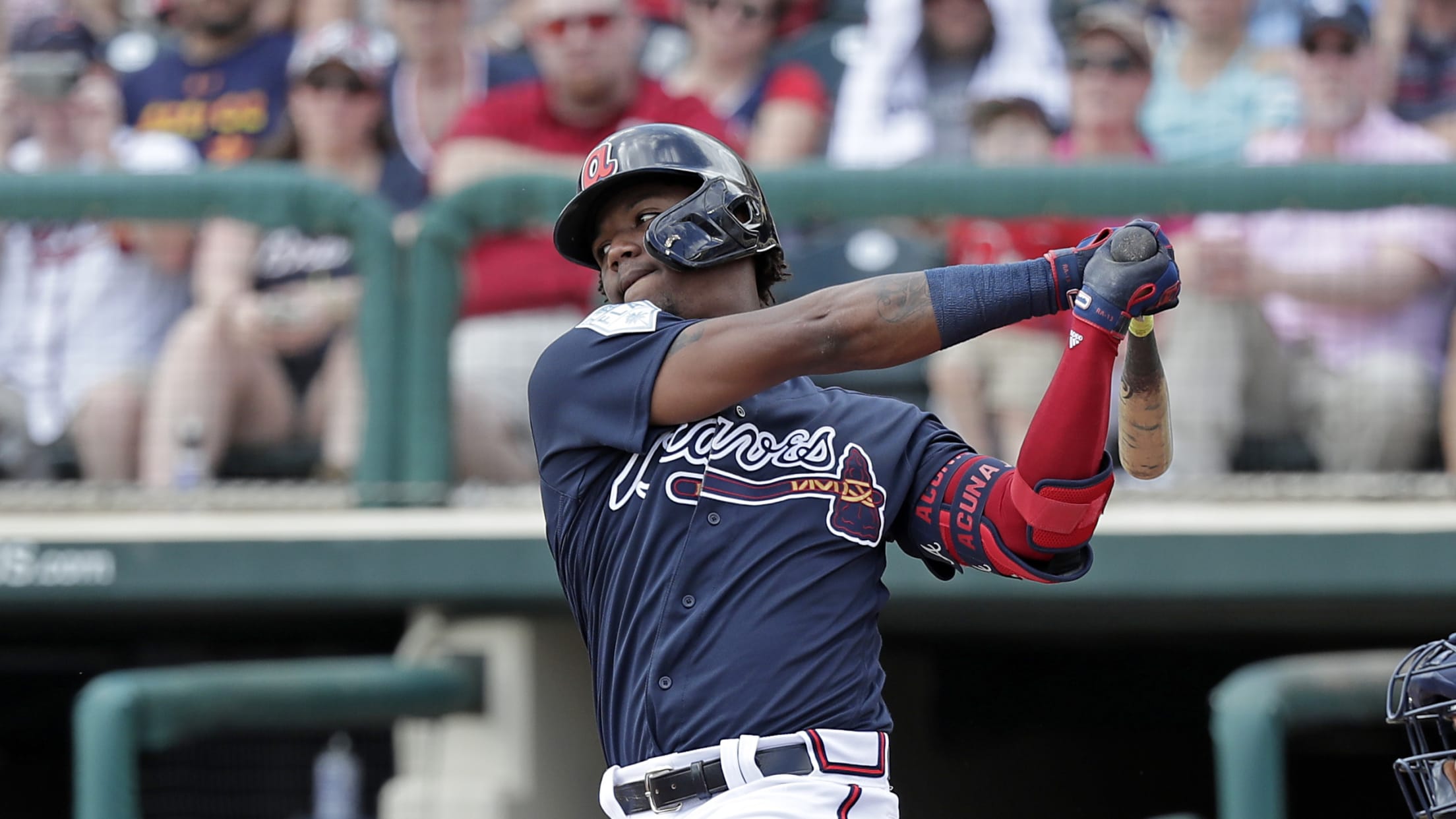 LAKE BUENA VISTA, Fla. -- A few hours after marveling at the titanic home runs Ronald Acuna Jr. blasted during Tuesday morning's batting practice, Dale Murphy walked through the Braves' clubhouse and said, "There's something special about that kid." Murphy had just witnessed Acuna tally a hit in each of
Wright goes 3 scoreless vs. dangerous Yanks
Braves' No. 2 prospect strikes out three, allows two singles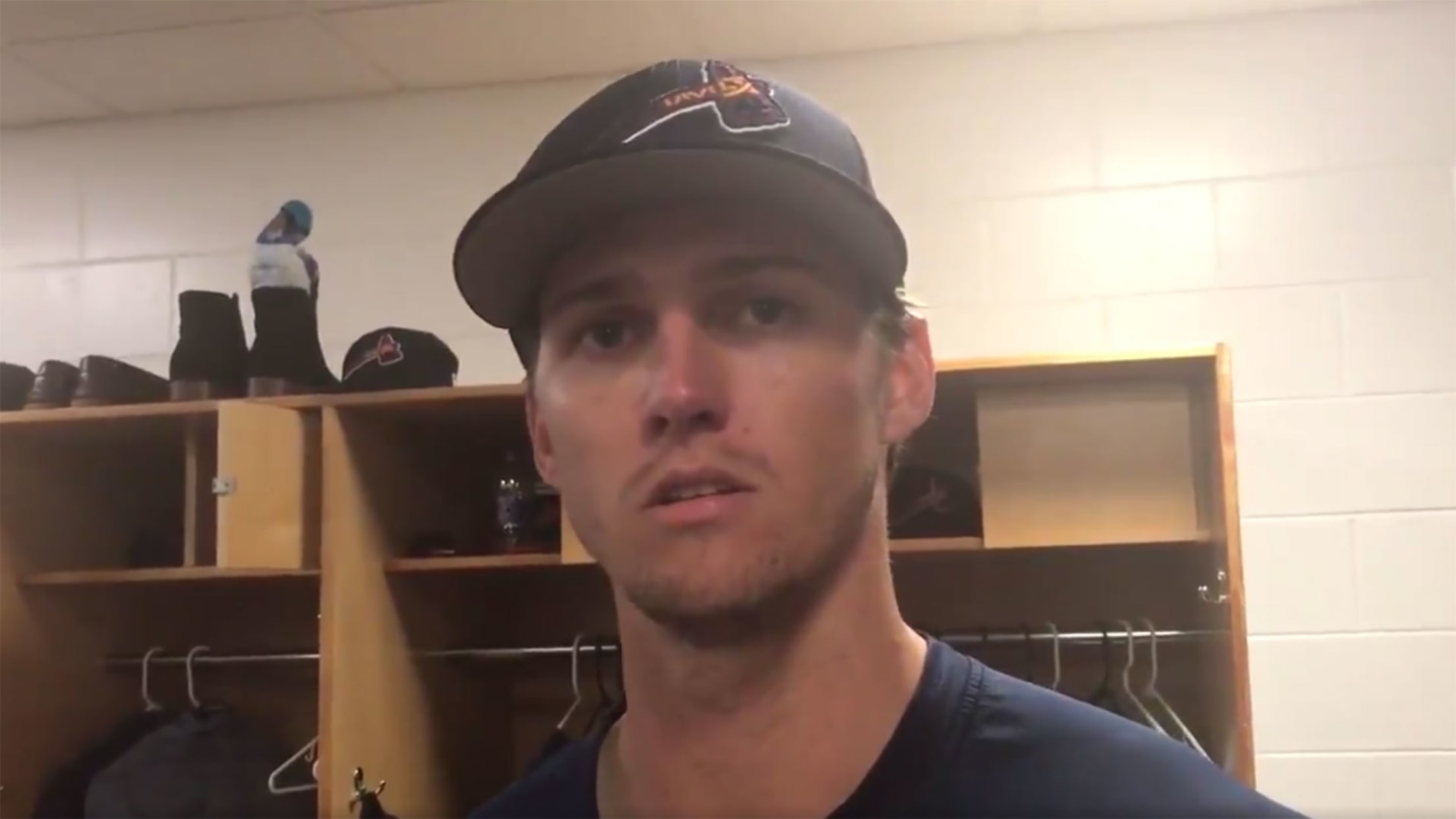 TAMPA, Fla. -- As Kyle Wright cruised through a Yankees lineup that included Giancarlo Stanton and Aaron Judge on Tuesday afternoon at George M. Steinbrenner Field, the right-hander showed why there is a strong possibility he may soon become a fixture in Atlanta's rotation. "I think it was one of
Here are the Braves' 2019 Top 30 Prospects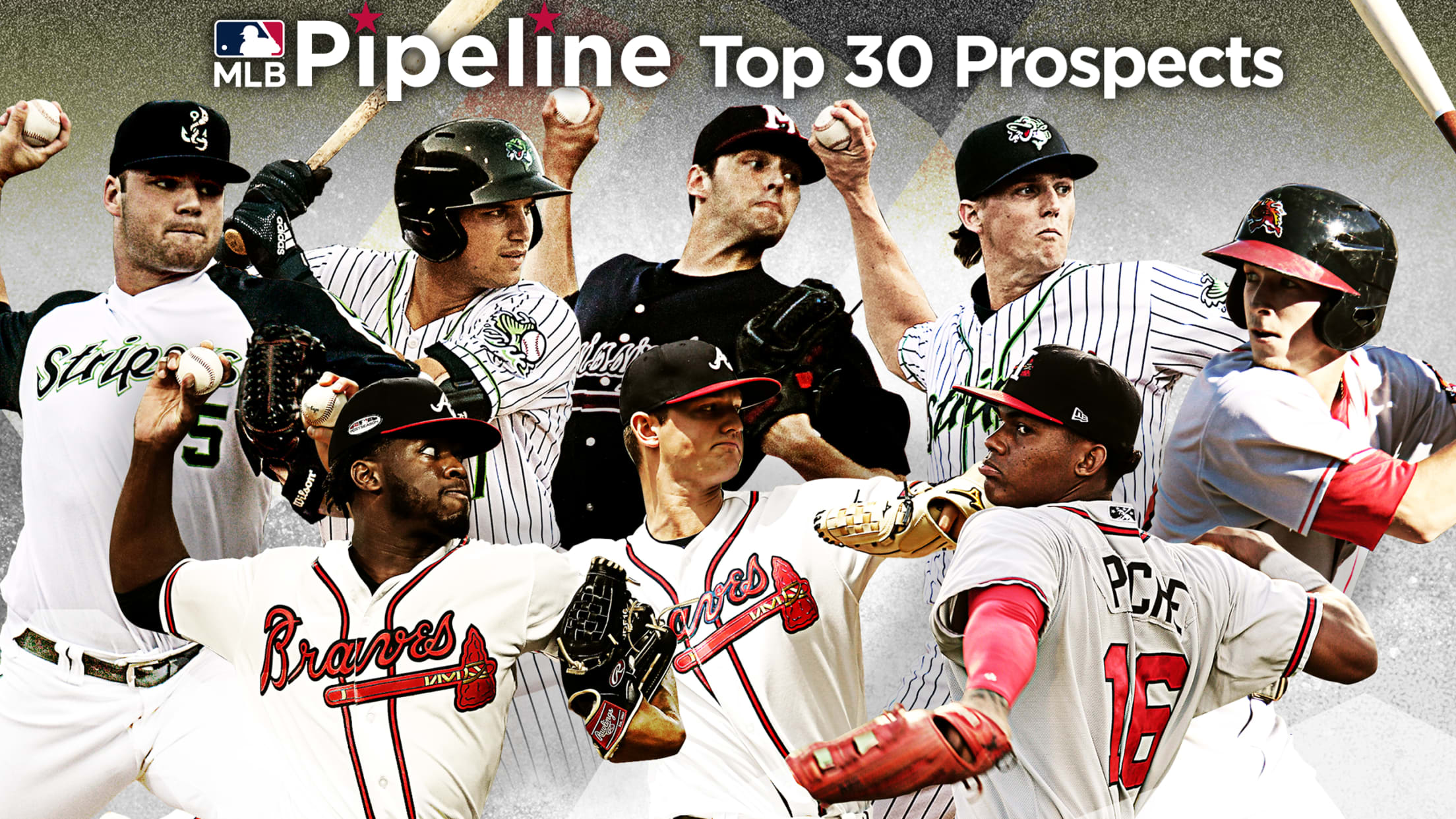 MLB Pipeline has ranked the top 10 farm systems a total of nine times now, twice a year dating back to 2015. The Braves have been in that top 10 on eight of those occasions. Five of the rankings saw the Braves in the top two and in 2019, they
Riley takes tips from MVPs to prep for '19
Braves' top offensive prospect worked with Pujols recently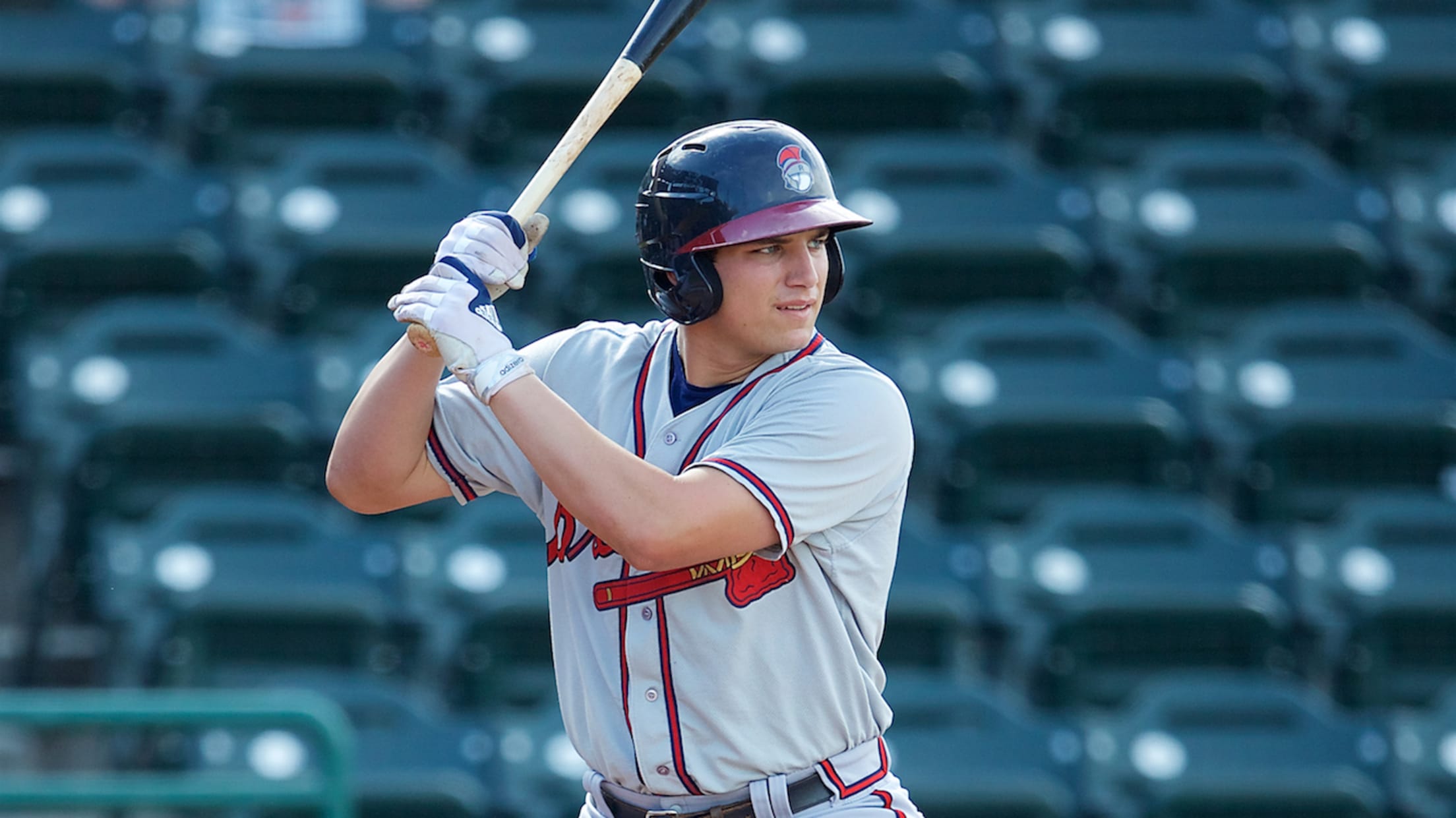 LAKE BUENA VISTA, Fla. -- As Austin Riley has established himself as one of baseball's top prospects, he has had the privilege of being tutored by Terry Pendleton and Chipper Jones. The list of former MVPs who have mentored him grew a couple weeks ago, when Riley spent a few