Inbox: Mize vs. Wright,  Franco vs. Adell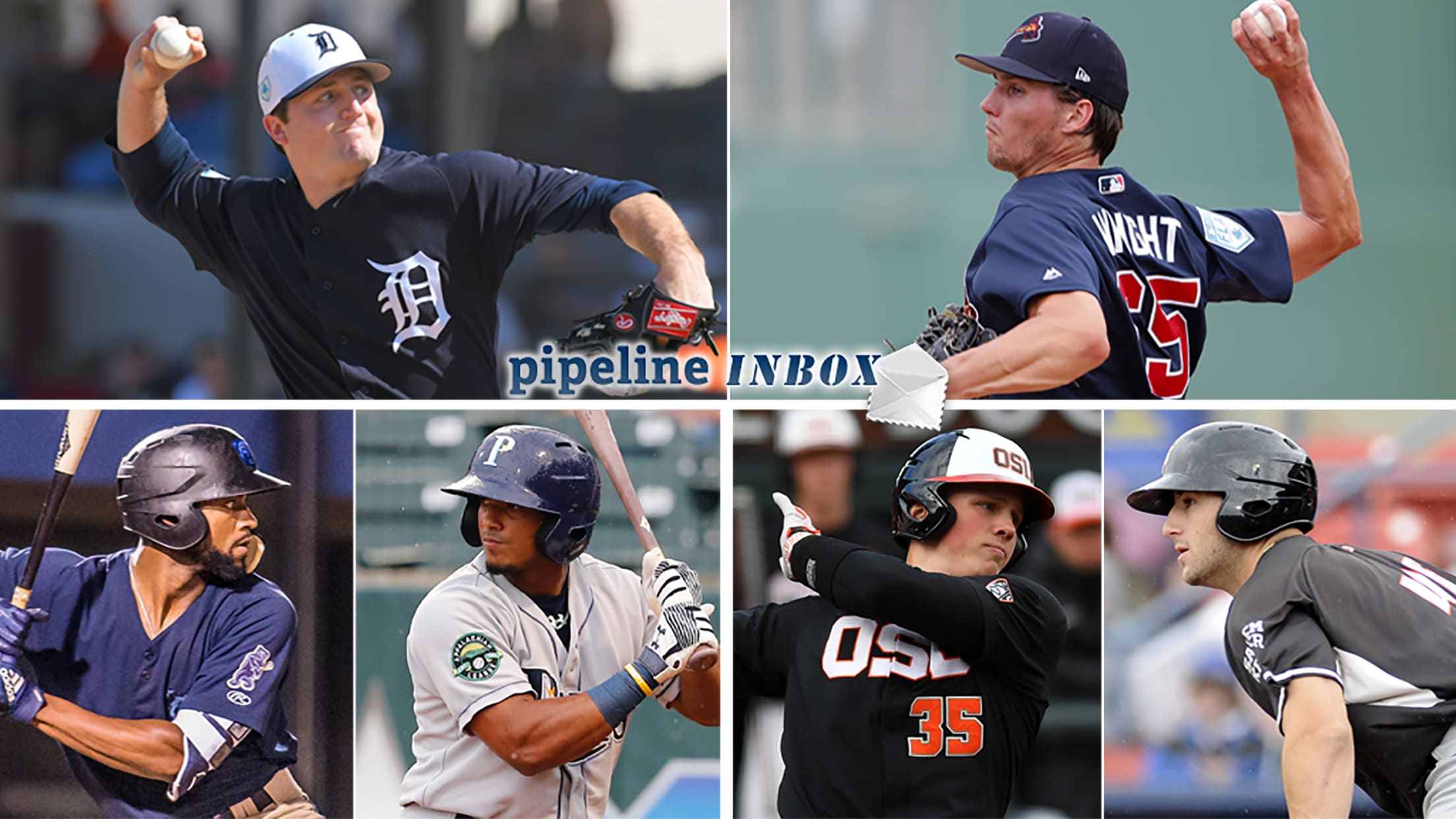 This is my last Pipeline Inbox before Opening Day, so it's time to get my 2019 predictions on the record ... AL Division Winners: Red Sox, Indians, Astros AL Wild Cards: Yankees, Twins NL Division Winners: Nationals, Cubs, Dodgers NL Wild Cards: Brewers, Mets AL Championship Series: Astros over Red
Here's a look at the Braves' farm system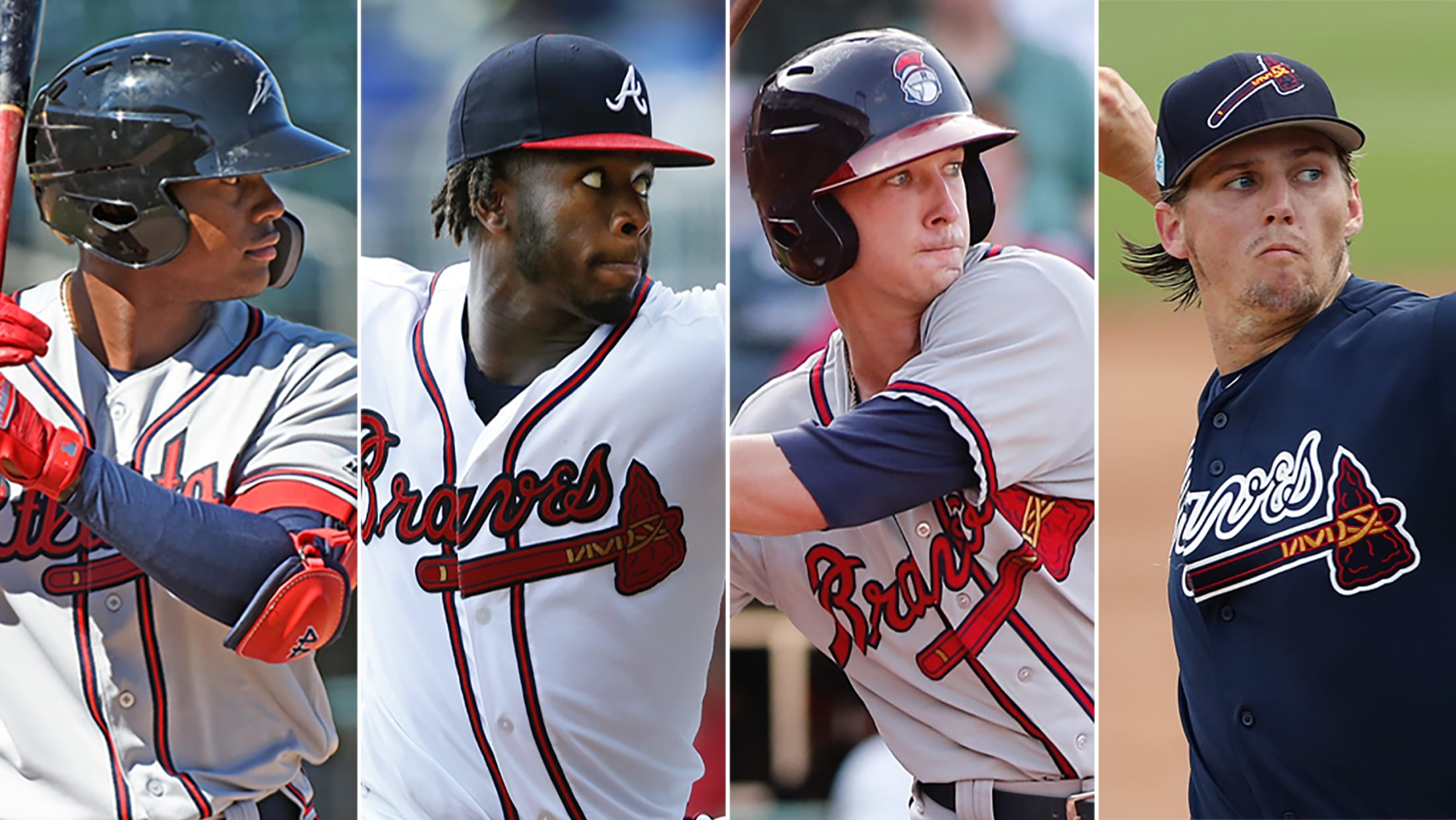 LAKE BUENA VISTA, Fla. -- Ronald Acuna has at least plus tools across the board and knows how to translate them into production. As a 20-year-old last year, he hit 26 homers and stole 16 bases in 111 games en route to the National League Rookie of the Year Award.
Braves' Waters confident in all five tools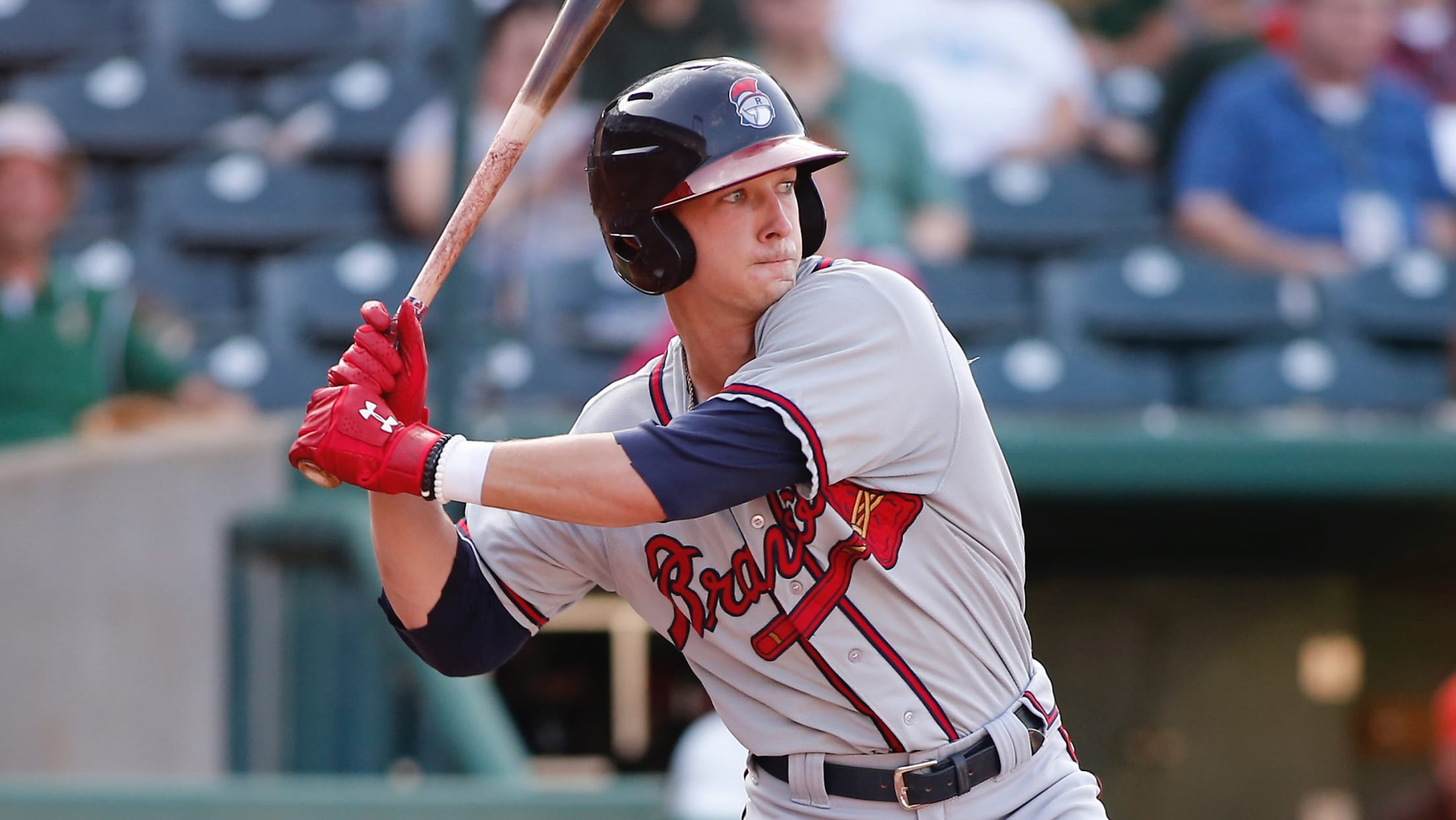 LAKE BUENA VISTA, Fla. -- Watch Drew Waters play, and you can't help but notice his all-around ability. Talk to the Braves outfield prospect, and you can't miss his confidence. Asked to identify his best attribute and his worst attribute as player, Waters responded: "I think my best tool is
Braves could break camp with prospect Wilson
Right-hander solid vs. Yankees, in mix for rotation/bullpen role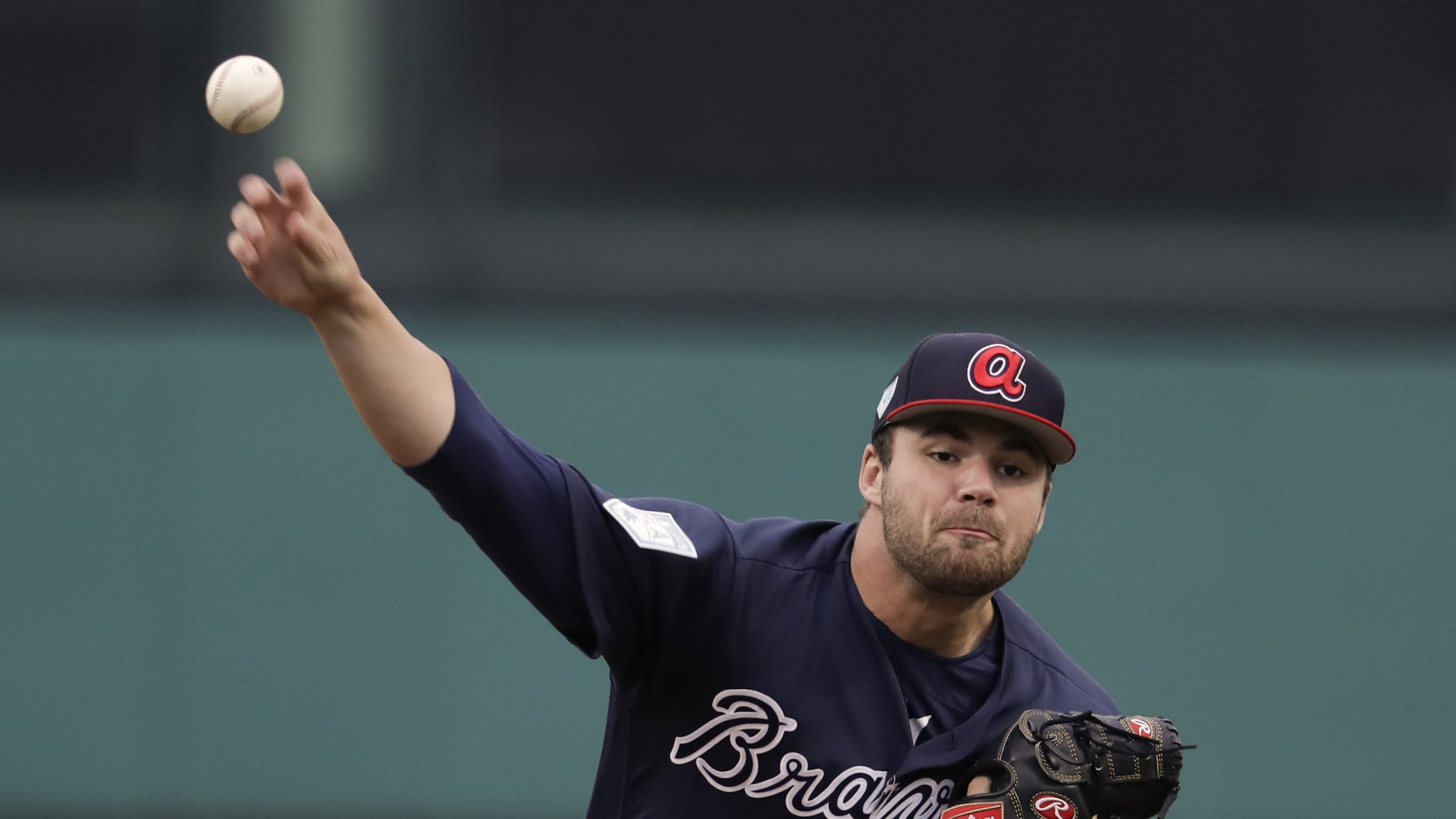 LAKE BUENA VISTA, Fla. -- As the Braves prepare to begin the season without their ace and two top relievers, they can take solace in the fact Kyle Wright and Bryse Wilson are providing indication they are ready for the Major League level. While Wright has possibly already secured an
Inbox: Will Wright open season with Braves?
Beat reporter Mark Bowman answers questions from fans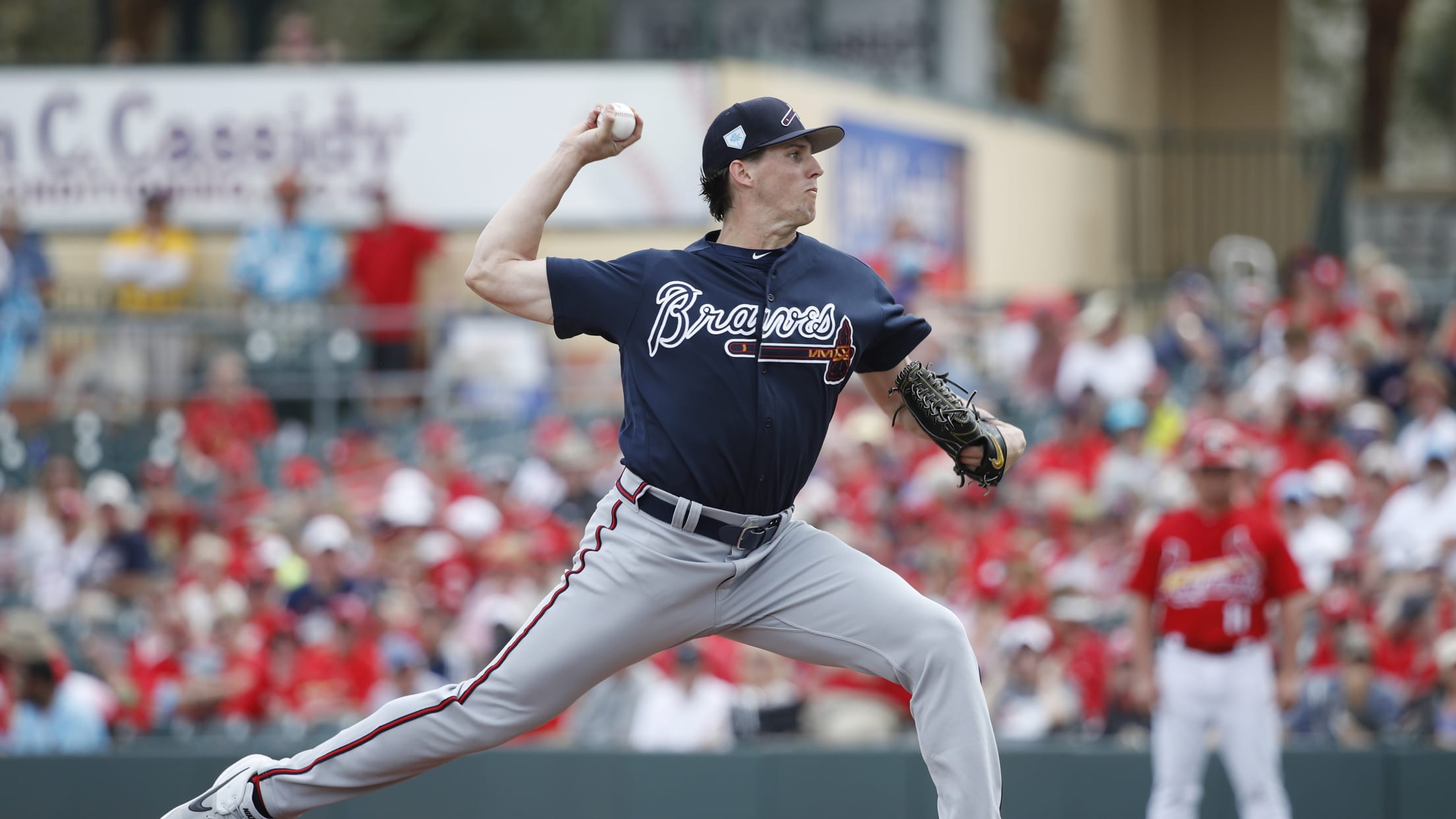 Will Kyle Wright's performance this spring determine where he starts the season or will he begin at Triple-A due to experience/service time issues? -- @GlennTurner62 Whether accounting for his repertoire, bravado or pitching IQ, it's impressive to think Wright, ranked as the club's No. 2 prospect by MLB Pipeline, has
Braves' pitching core young, but scary good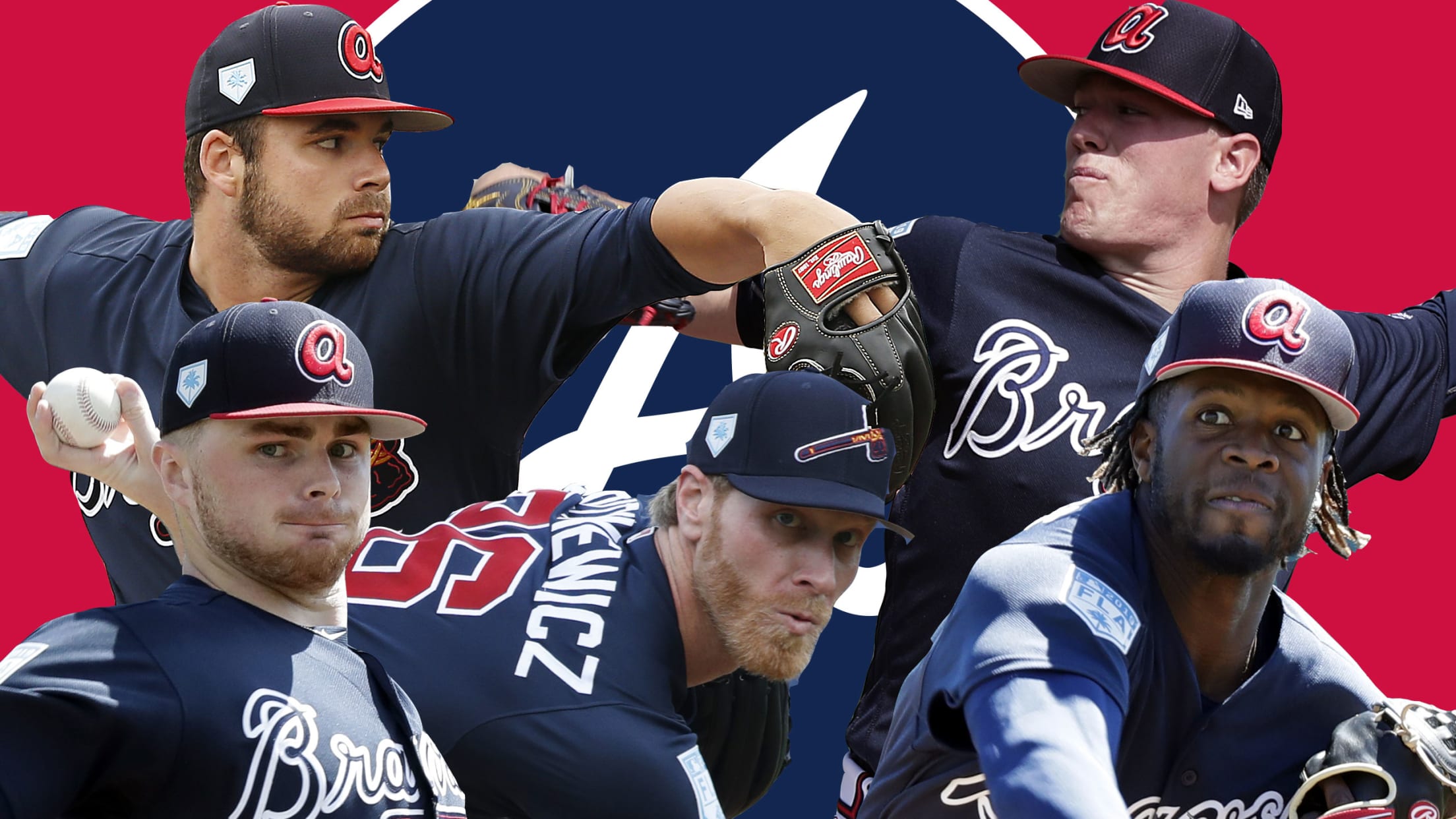 LAKE BUENA VISTA, Fla. -- Do the Braves have enough starting pitching? Let's cut to the chase. Can they match up in a division with names like Jacob deGrom, Max Scherzer and Aaron Nola dotted on other rosters? The Braves are glad you asked. "One hundred percent," catcher Brian McCann
Wilson turning heads in first big league camp
Braves send more players to Minors; Murphy and Furcal join staff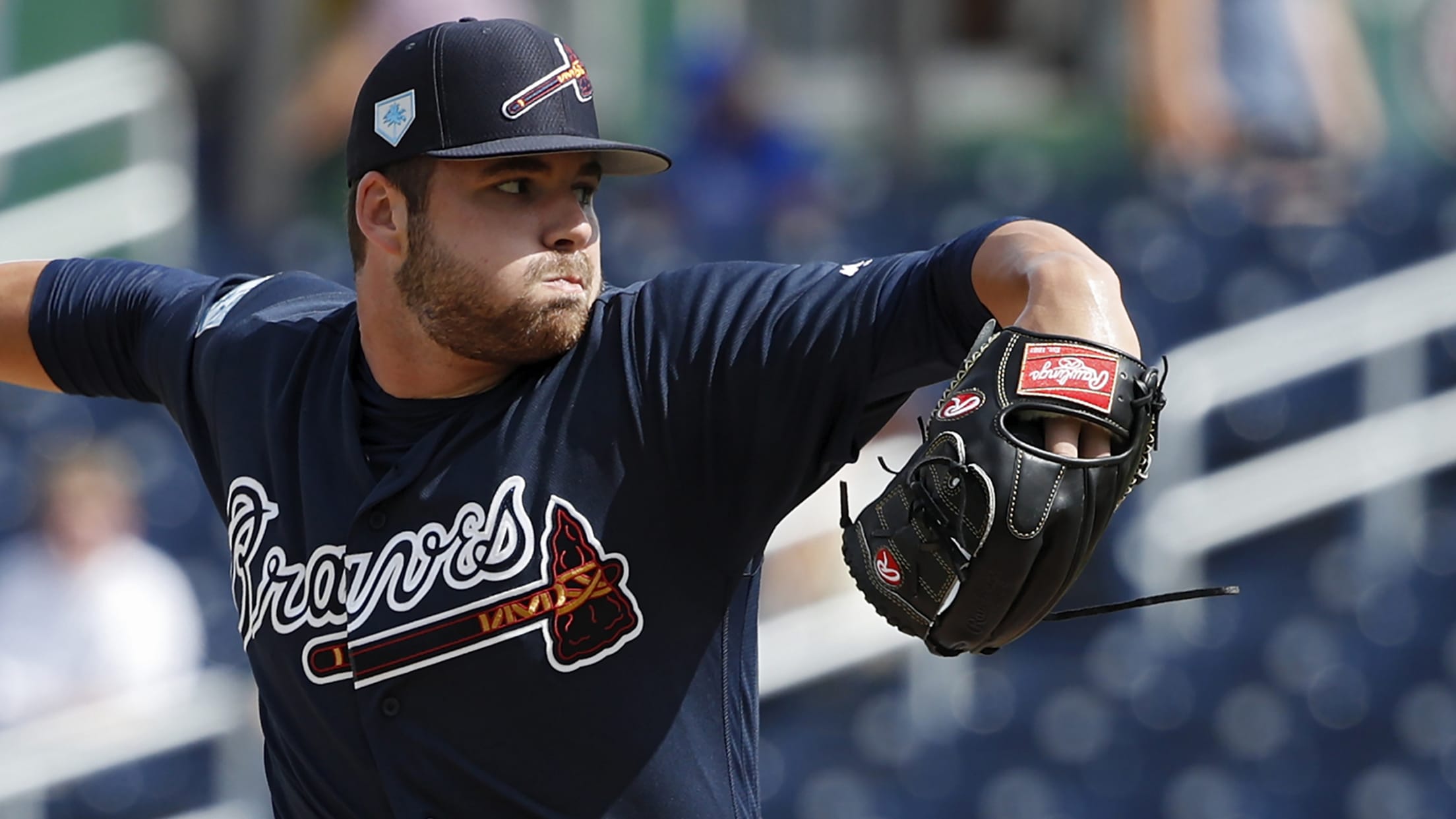 LAKE BUENA VISTA, Fla. -- Given MLB Pipeline ranks Bryse Wilson as baseball's 82nd-best prospect, and the No. 7 prospect in the Braves' system, you can't call him underrated. But because he's part of an organization that possesses seven other Top 100 prospects, it may be accurate to say he
Acuna starting to see spring results
Dale Murphy: 'There's something special about that kid'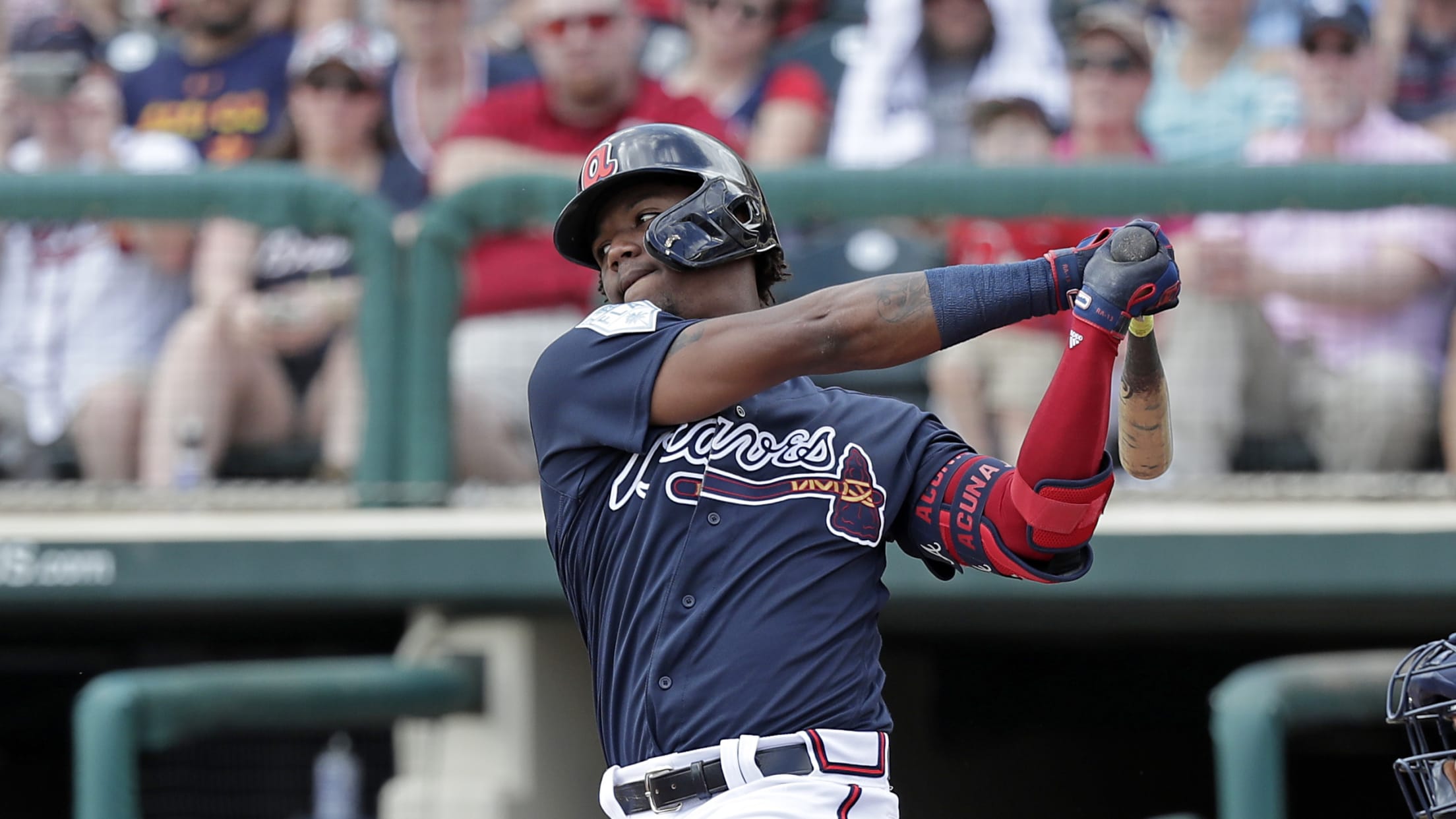 LAKE BUENA VISTA, Fla. -- A few hours after marveling at the titanic home runs Ronald Acuna Jr. blasted during Tuesday morning's batting practice, Dale Murphy walked through the Braves' clubhouse and said, "There's something special about that kid." Murphy had just witnessed Acuna tally a hit in each of
Wright goes 3 scoreless vs. dangerous Yanks
Braves' No. 2 prospect strikes out three, allows two singles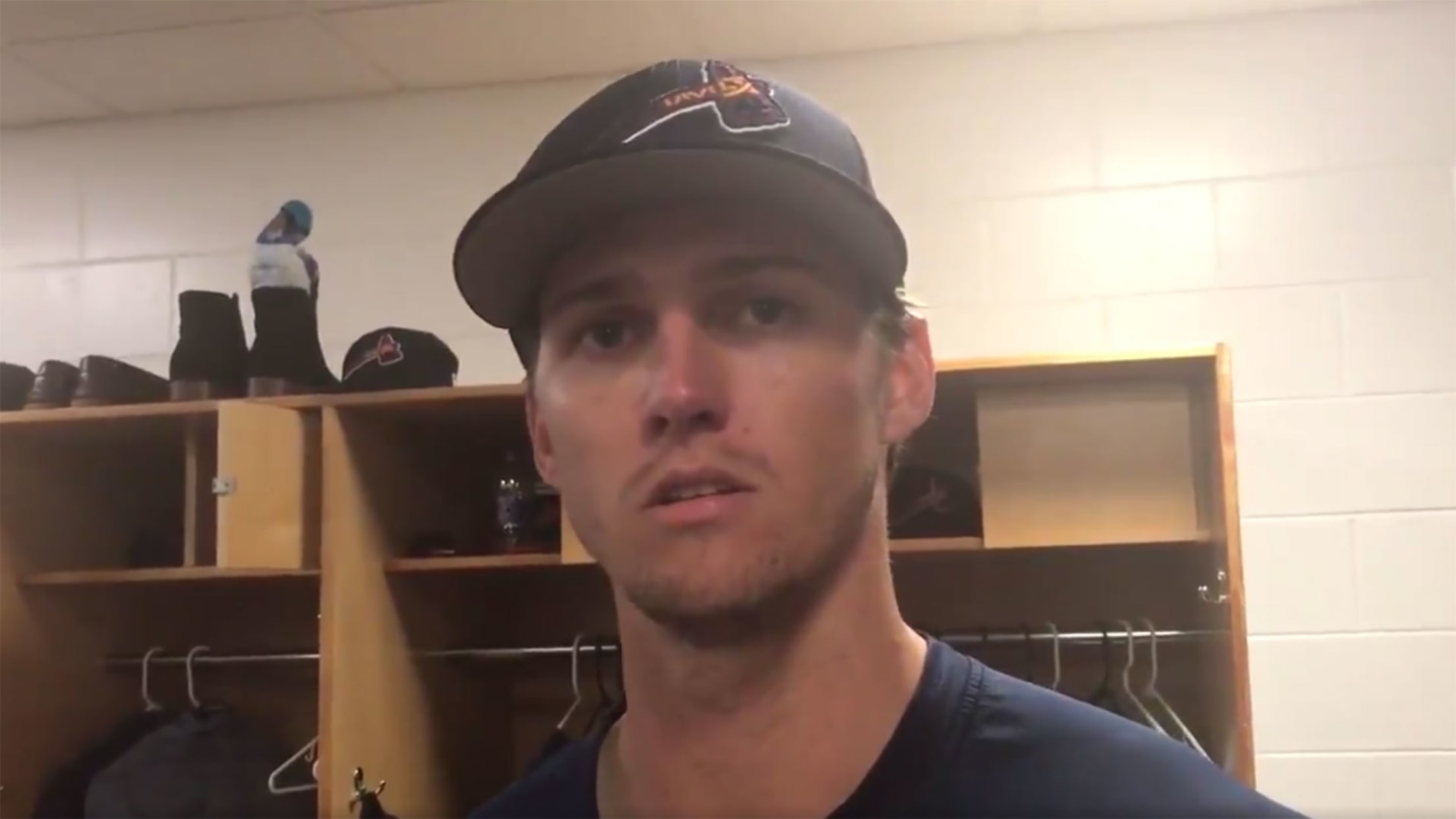 TAMPA, Fla. -- As Kyle Wright cruised through a Yankees lineup that included Giancarlo Stanton and Aaron Judge on Tuesday afternoon at George M. Steinbrenner Field, the right-hander showed why there is a strong possibility he may soon become a fixture in Atlanta's rotation. "I think it was one of
Here are the Braves' 2019 Top 30 Prospects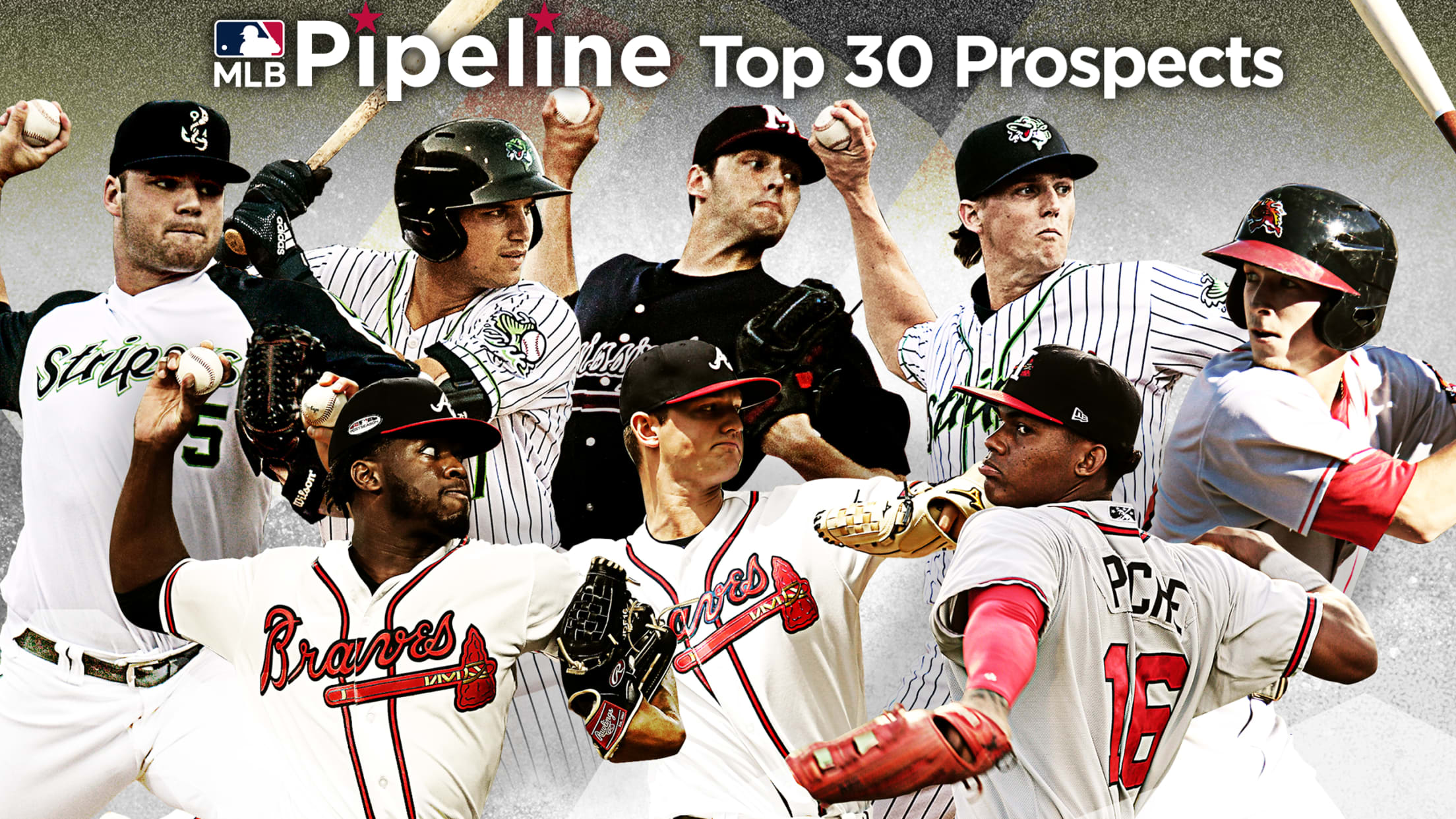 MLB Pipeline has ranked the top 10 farm systems a total of nine times now, twice a year dating back to 2015. The Braves have been in that top 10 on eight of those occasions. Five of the rankings saw the Braves in the top two and in 2019, they
Riley takes tips from MVPs to prep for '19
Braves' top offensive prospect worked with Pujols recently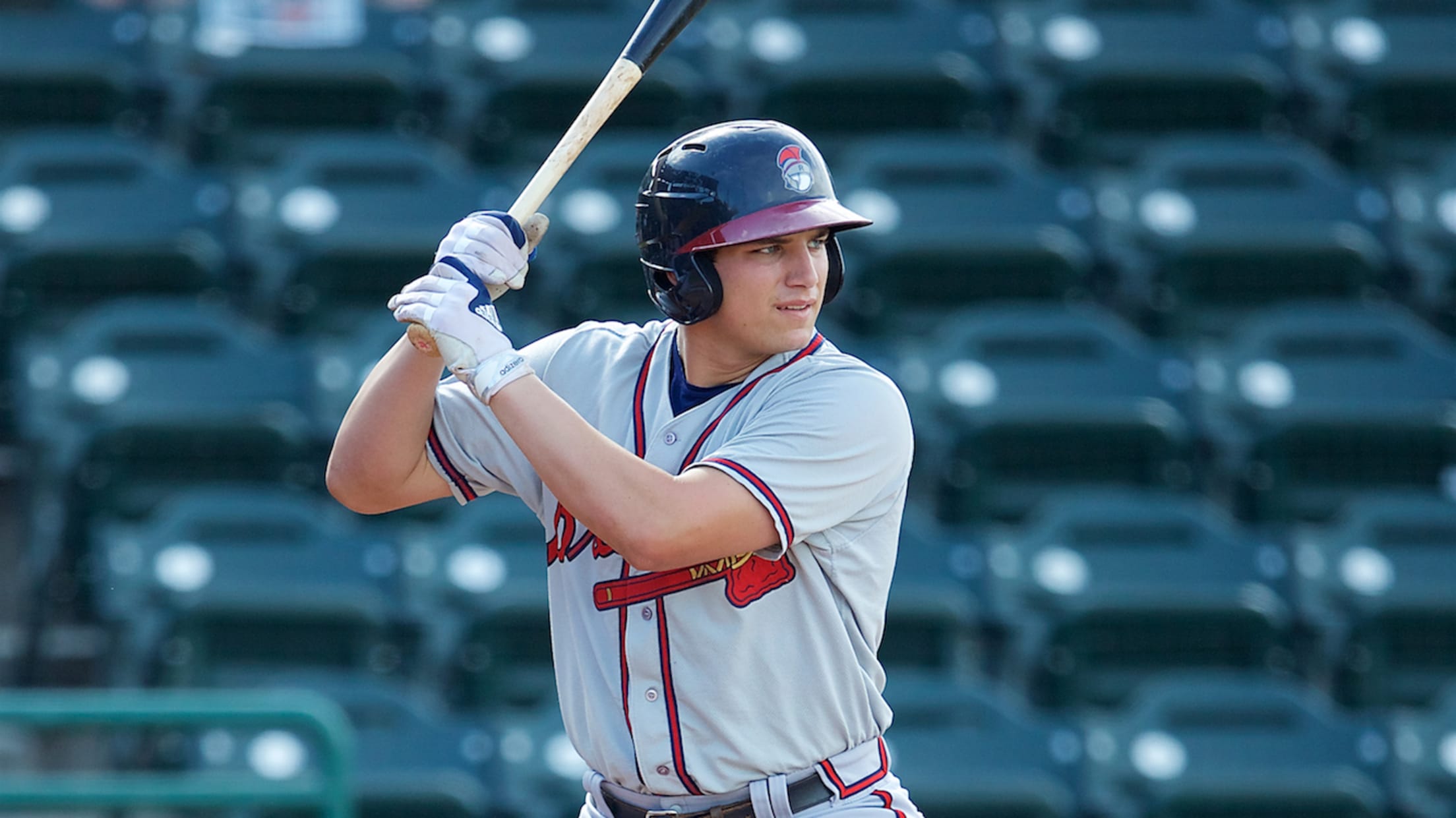 LAKE BUENA VISTA, Fla. -- As Austin Riley has established himself as one of baseball's top prospects, he has had the privilege of being tutored by Terry Pendleton and Chipper Jones. The list of former MVPs who have mentored him grew a couple weeks ago, when Riley spent a few
Inbox: Where are Braves in Realmuto sweeps?
Beat reporter Mark Bowman fields fans' questions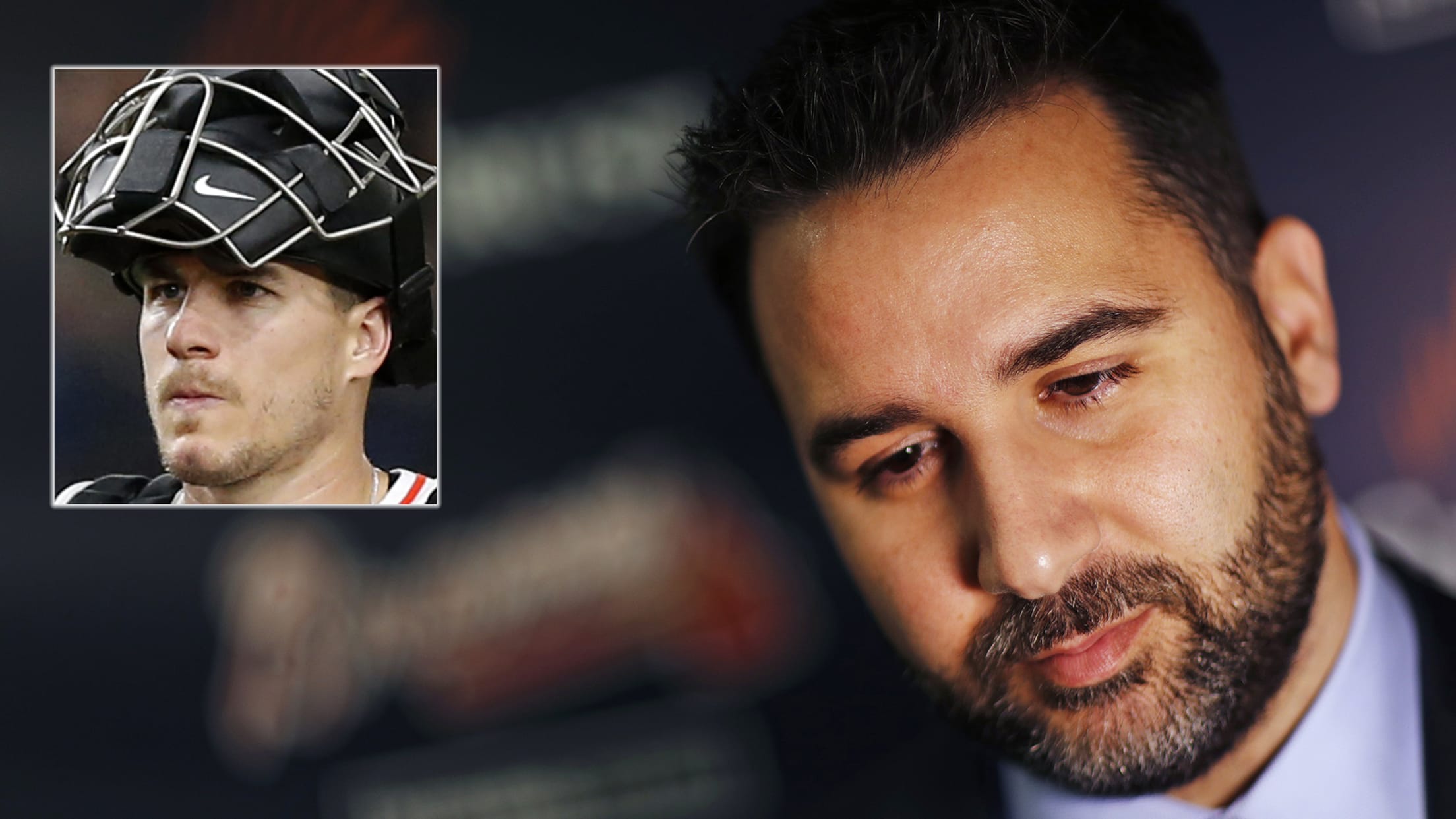 With pitchers and catchers reporting soon, when do you see the J.T. Realmuto sweepstakes coming to an end? -- @myothatwitta Whatever happens, it seems safe to say the Marlins have already overplayed their hand in an attempt to make up for what was not gained via last year's trades of
Soroka ready to move on from 2018 injuries
Right-hander made five starts as rookie while dealing with shoulder discomfort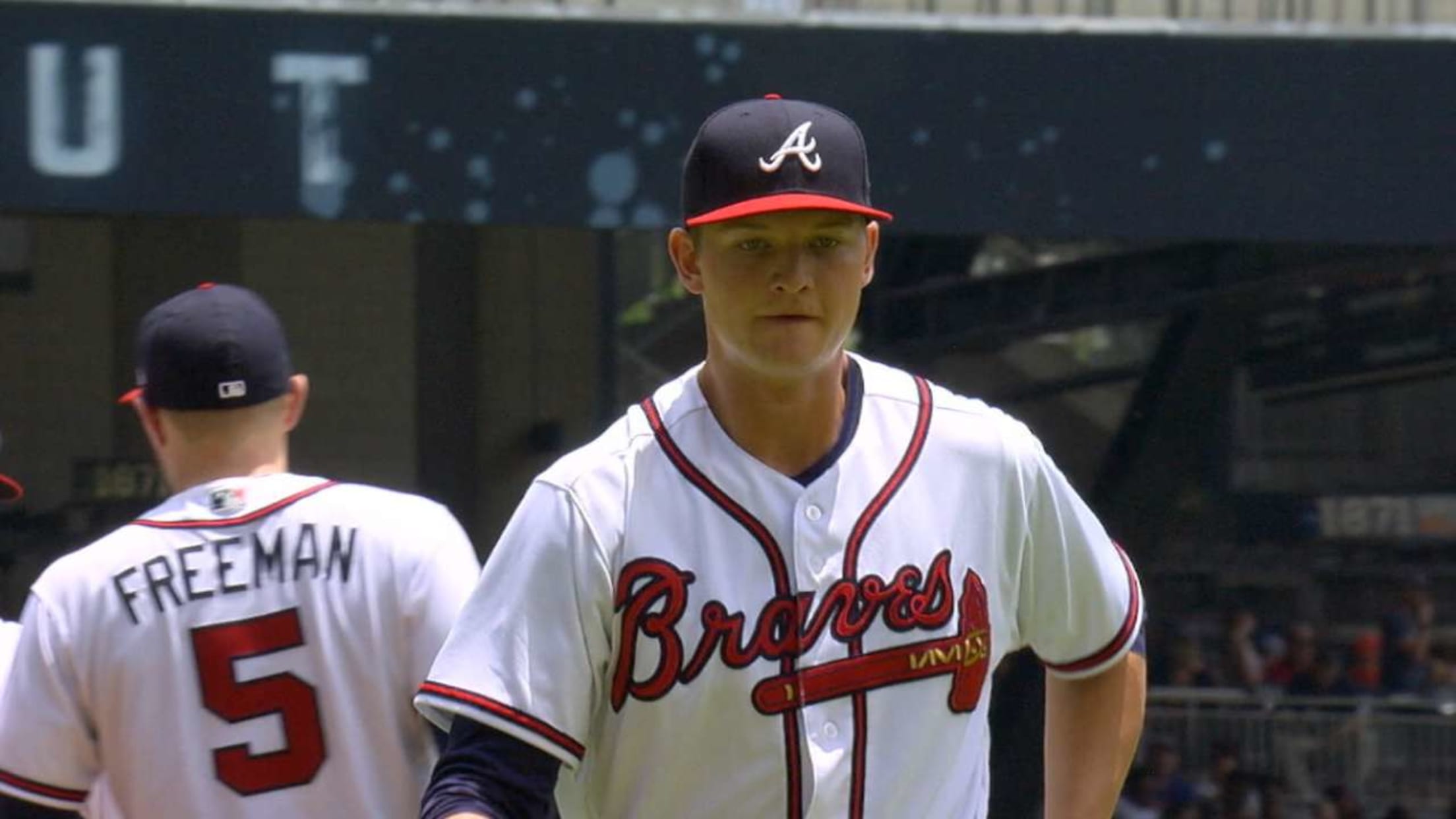 ATLANTA -- Though Mike Soroka remains one of baseball's top overall prospects, he no longer possesses the blissful innocence that evaporated when a maddening shoulder ailment robbed him of what had the makings to be a very memorable debut season."You always wrote off injuries because you're naive and think just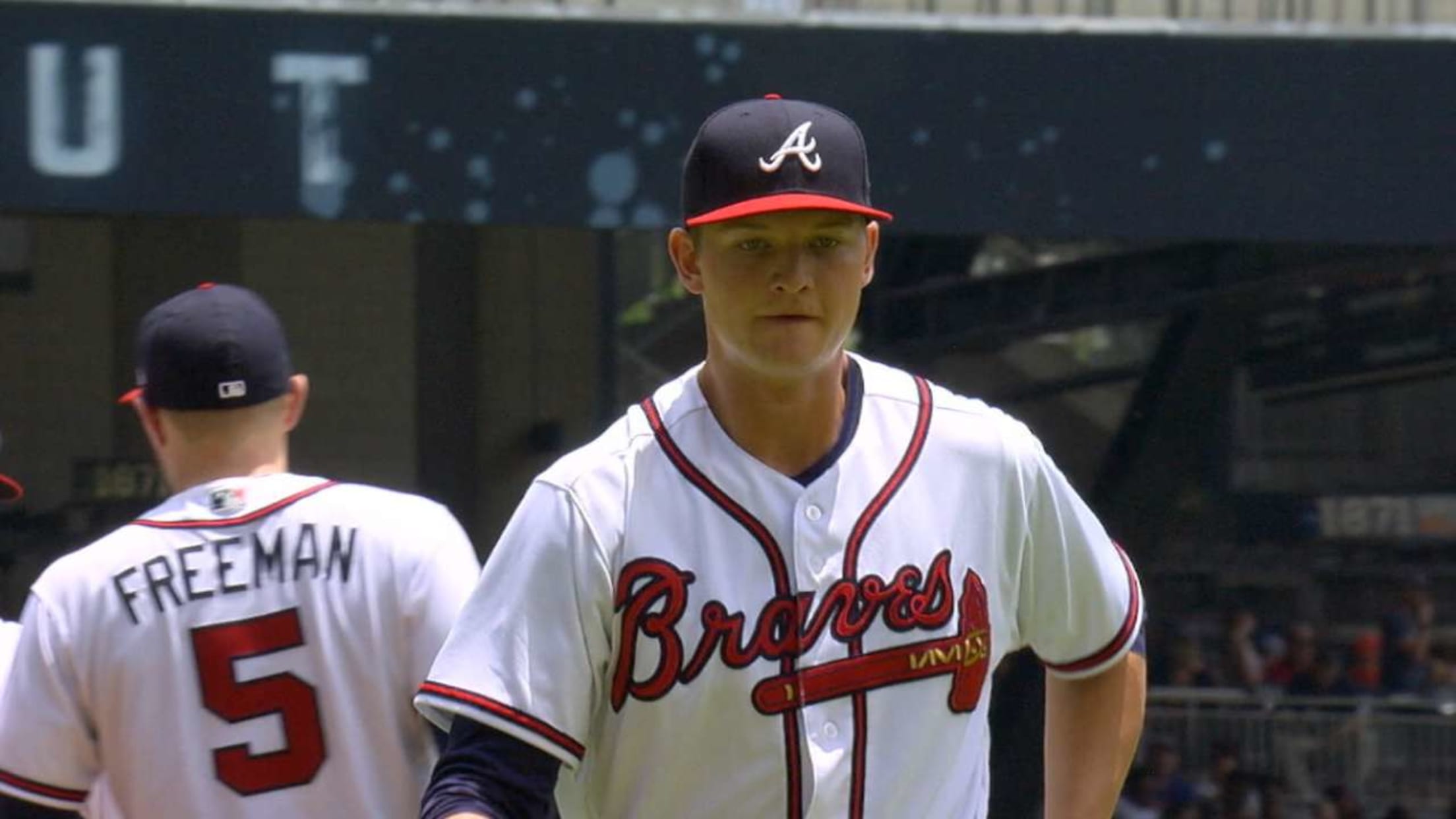 8 Braves named to Top 100 Prospects list
Soroka (No. 24) leads group that includes 4 right-handed pitchers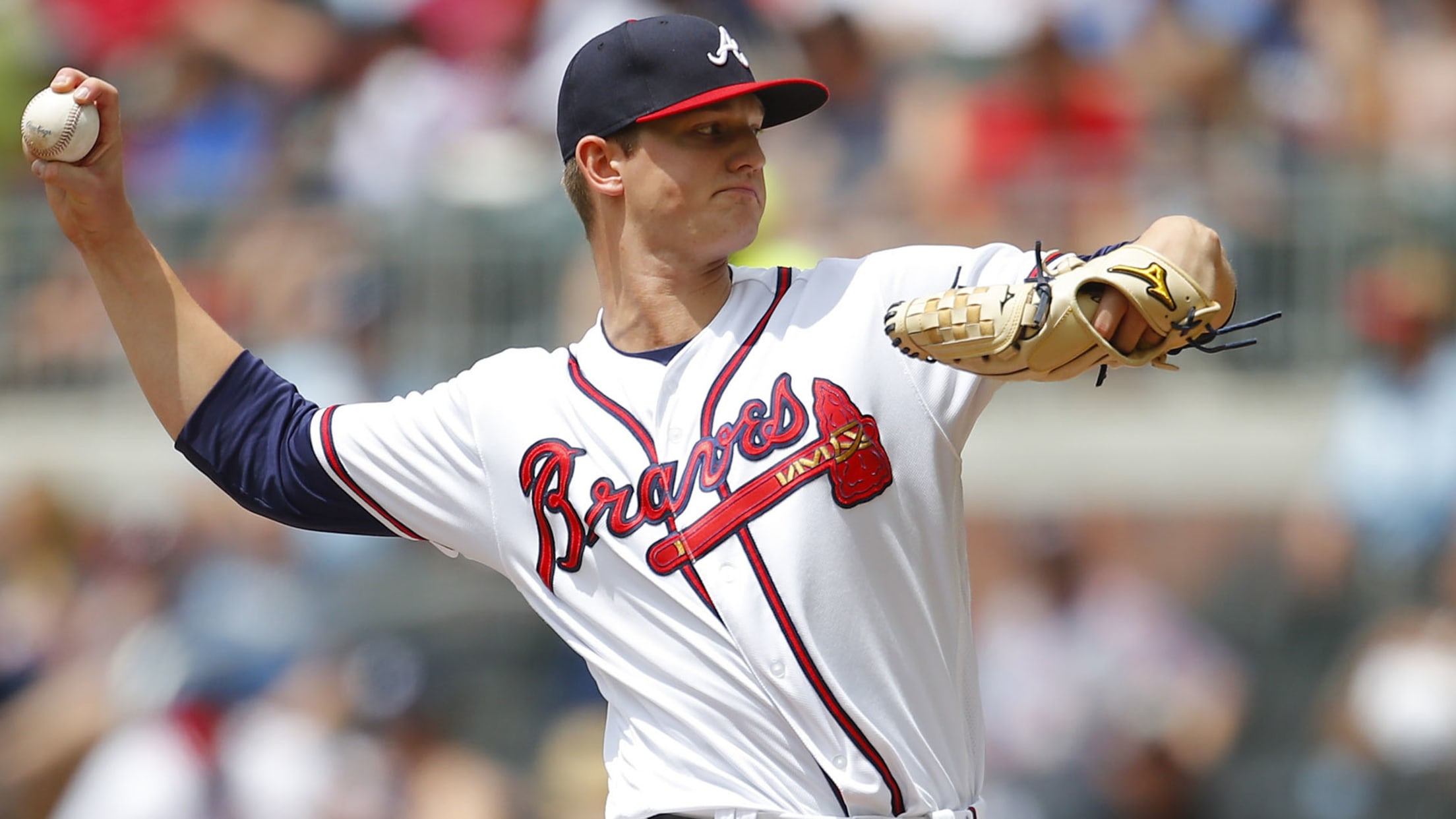 As the Braves look to defend their National League East crown in 2019, they not only have a strong group in their starting lineup, but several promising prospects in their farm system. Atlanta has eight players on MLB Pipeline's Top 100 Prospects list, revealed Saturday night on MLB Network. The
Inbox: Could Camargo play LF in 2019?
Beat reporter Mark Bowman fields fans' questions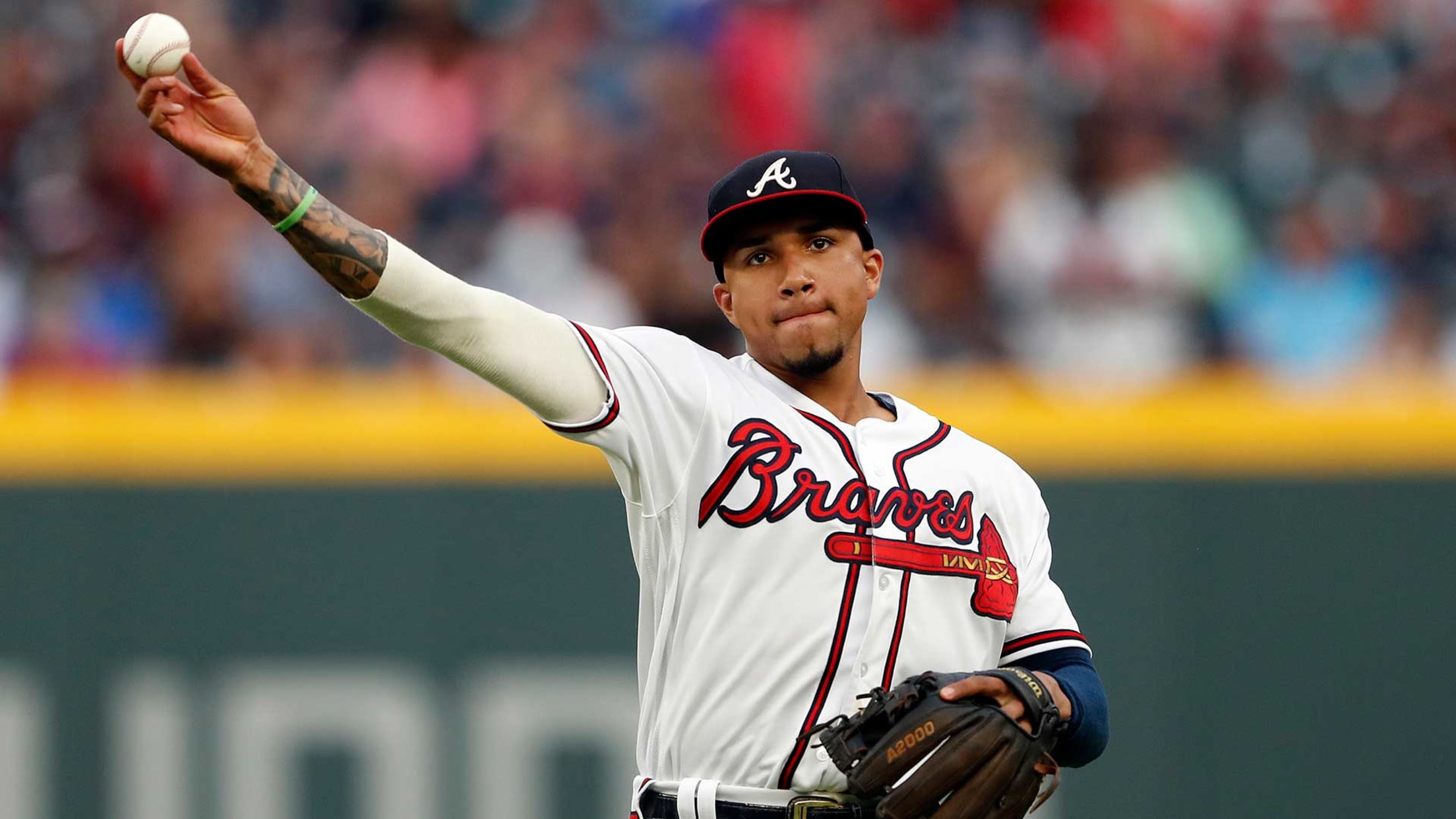 Do you think the Braves will use Johan Camargo in left field if they can't find a deal to their liking? -- @BayAreaBrave Looking back on last year's National League East race, you can't discount the fact that while the Braves ranked fourth in the Majors with 59 Defensive Runs
Braves protect 4 prospects from Rule 5 Draft
Weigel, Webb, Ynoa, Jackson added to 40-man roster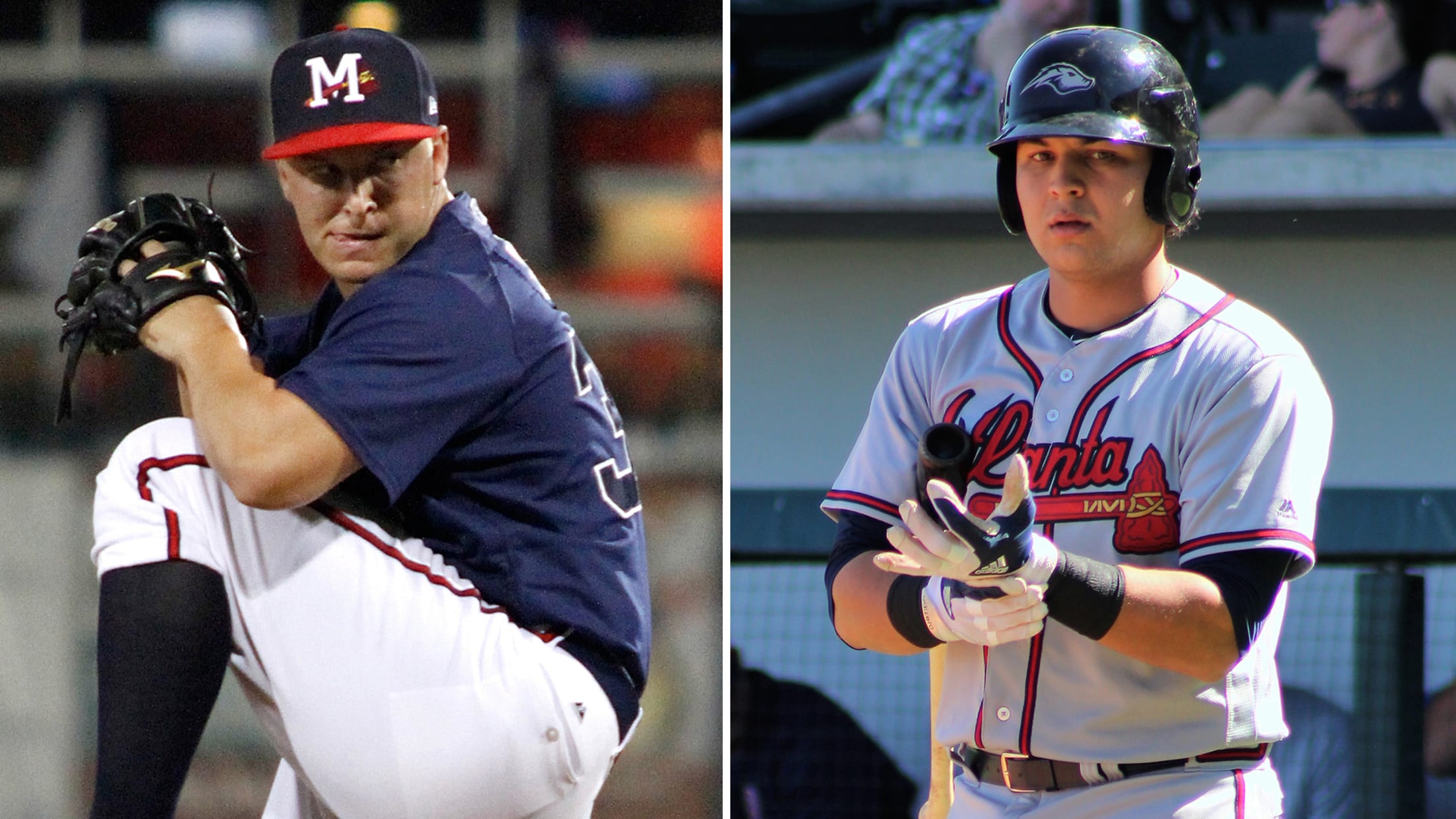 ATLANTA -- Unlike Patrick Weigel, Jacob Webb did not rise to prominent prospect status before his professional career was halted by Tommy John surgery. But now that these two promising pitchers have recovered, they will come to Spring Training with the same realistic goal to make their respective Major League
Braves' Davidson homers twice for 2nd straight game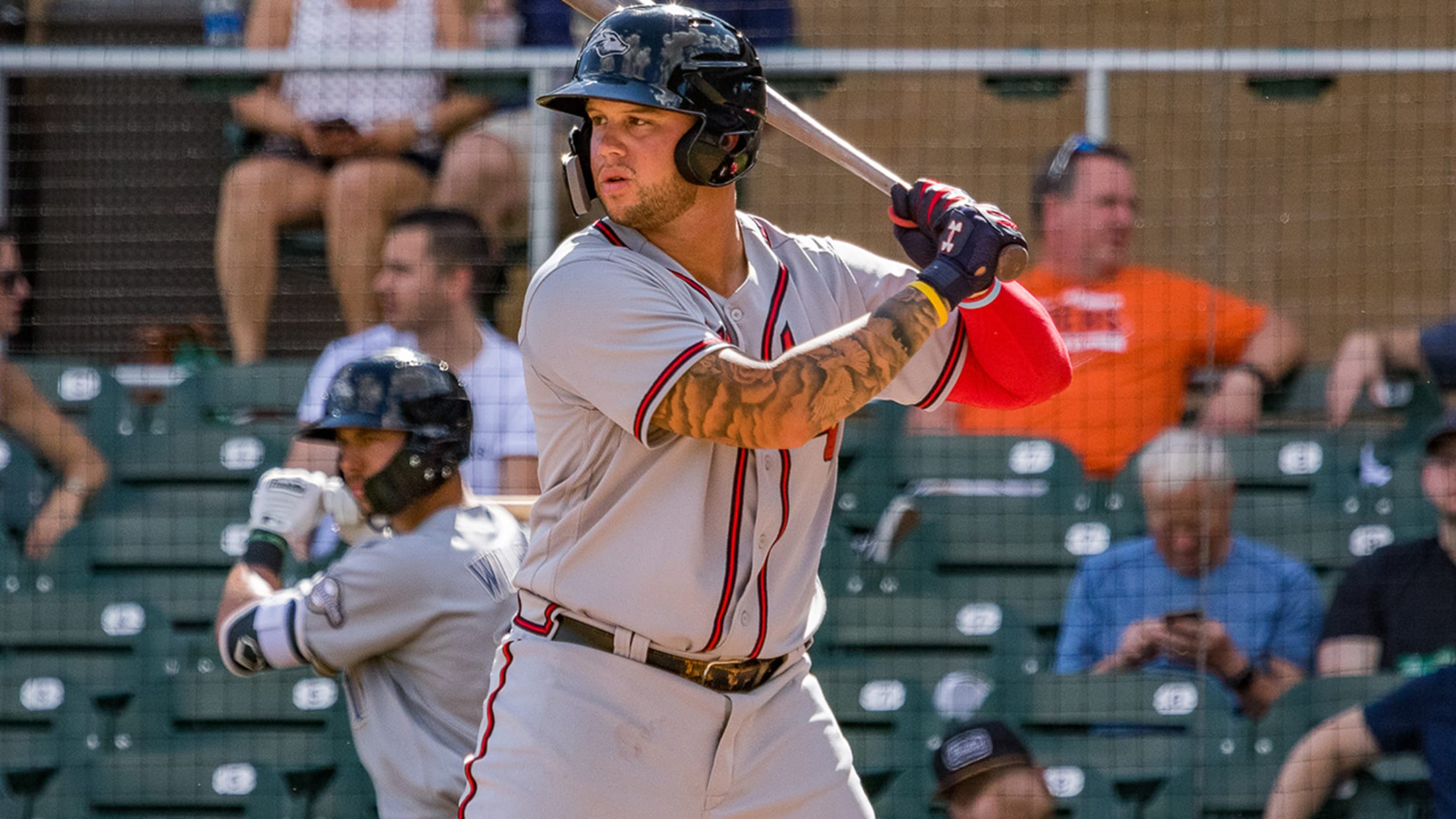 PEORIA, Ariz. -- Braxton Davidson is getting used to jogging around the bases in the Arizona Fall League.After hitting a pair of homers on Tuesday, Davidson belted two more during Peoria's 6-0 win over Scottsdale on Wednesday at Peoria Sports Complex. The Braves' prospect went deep four times in a
Davidson powers Peoria with pair of home runs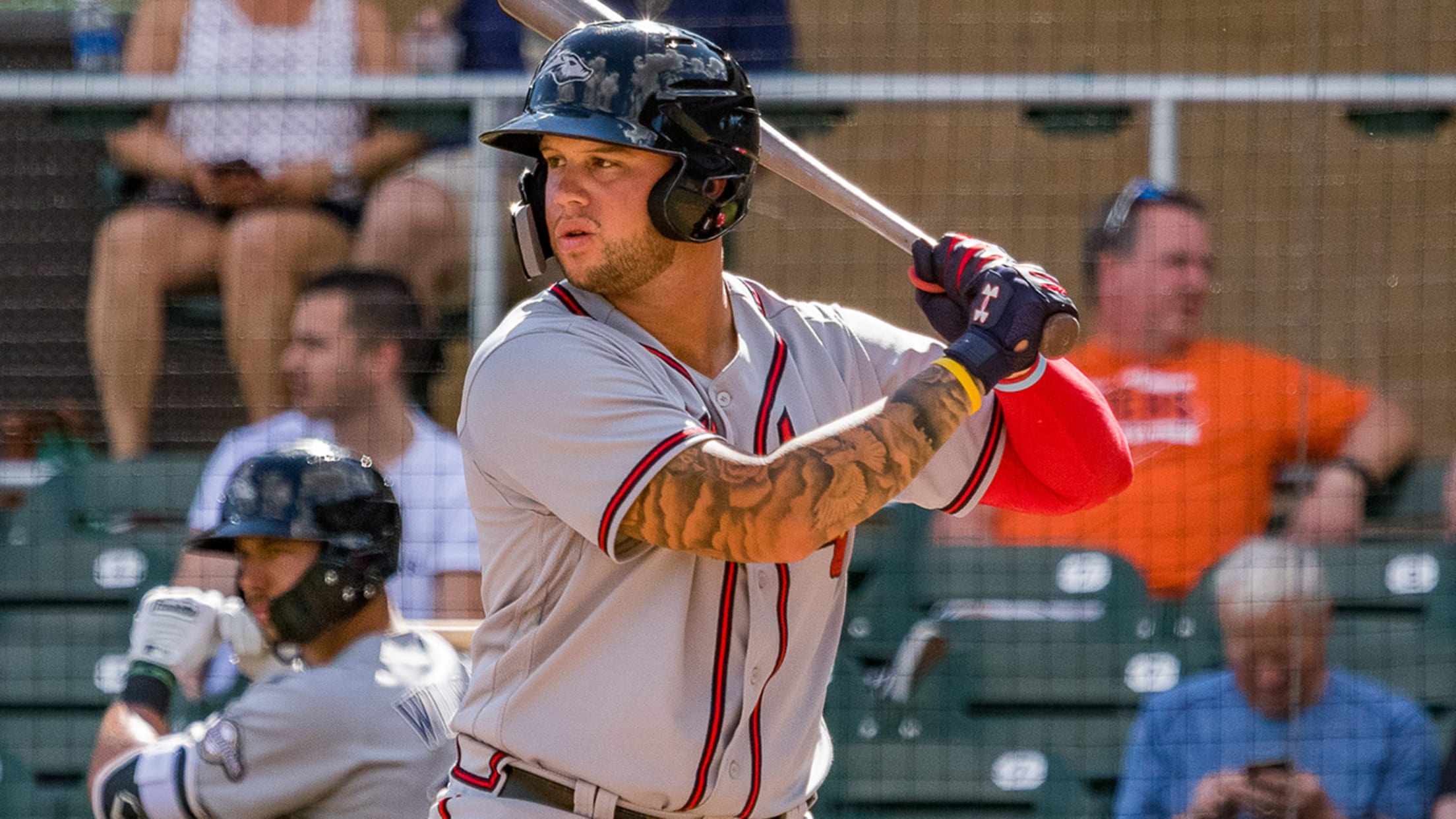 SURPRISE, Ariz. -- Braxton Davidson led Peoria in a high-scoring Arizona Fall League affair on Tuesday, belting two home runs in the Javelinas' 12-7 win over Surprise at Surprise Stadium.Davidson hit a solo home run in the sixth, followed by a go-ahead two-run homer in the seventh that gave Peoria
Wright, No. 2 prospect, among Braves' callups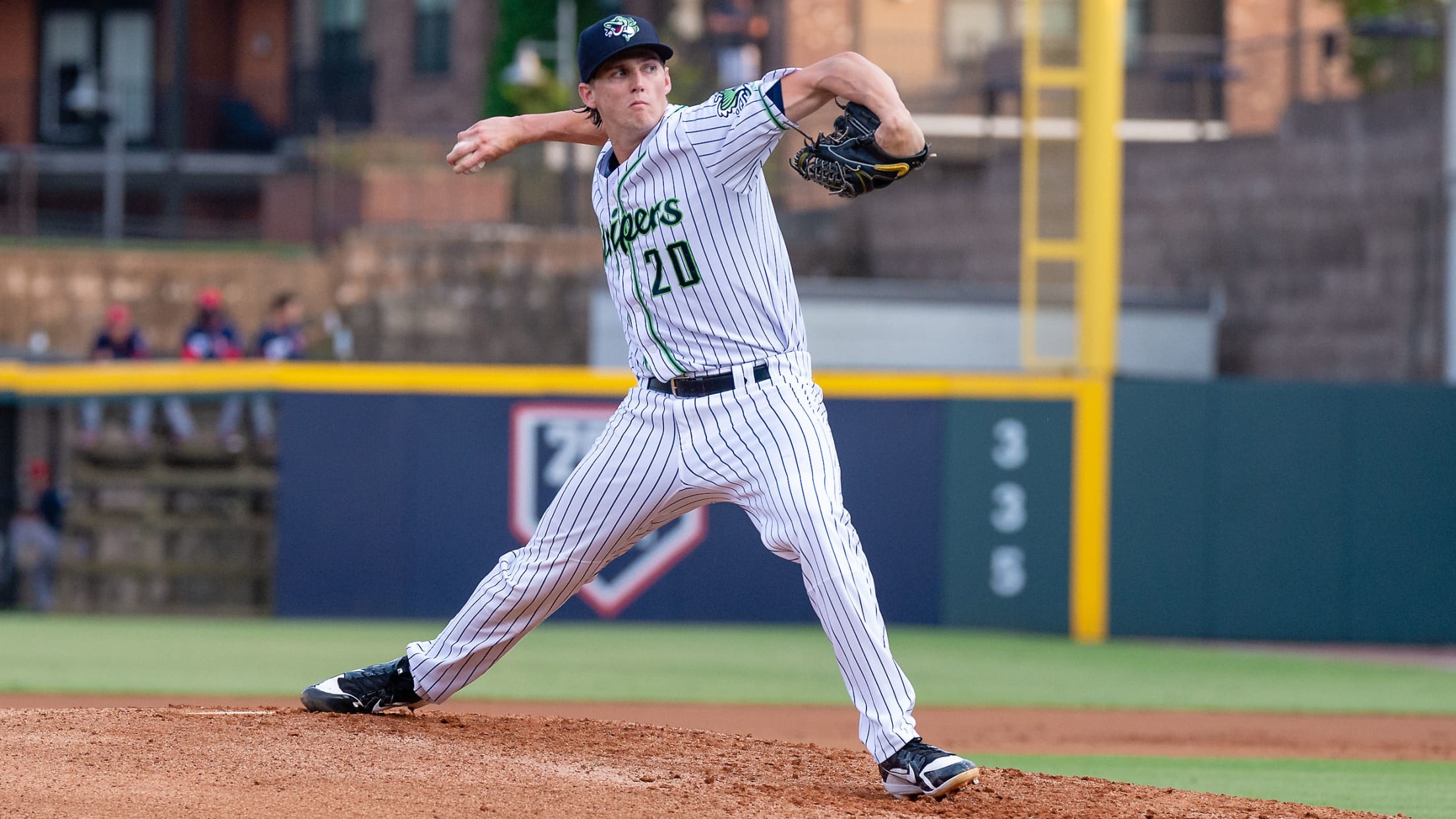 ATLANTA -- Reinforcements have arrived at SunTrust Park, as the Braves added seven players to their active roster Saturday, including three of their top pitching prospects.Right-handers Touki Toussaint and Bryse Wilson rejoined the big league club after making their debuts in August, and perhaps most notably, the Braves selected the
Wilson shows promise in confident debut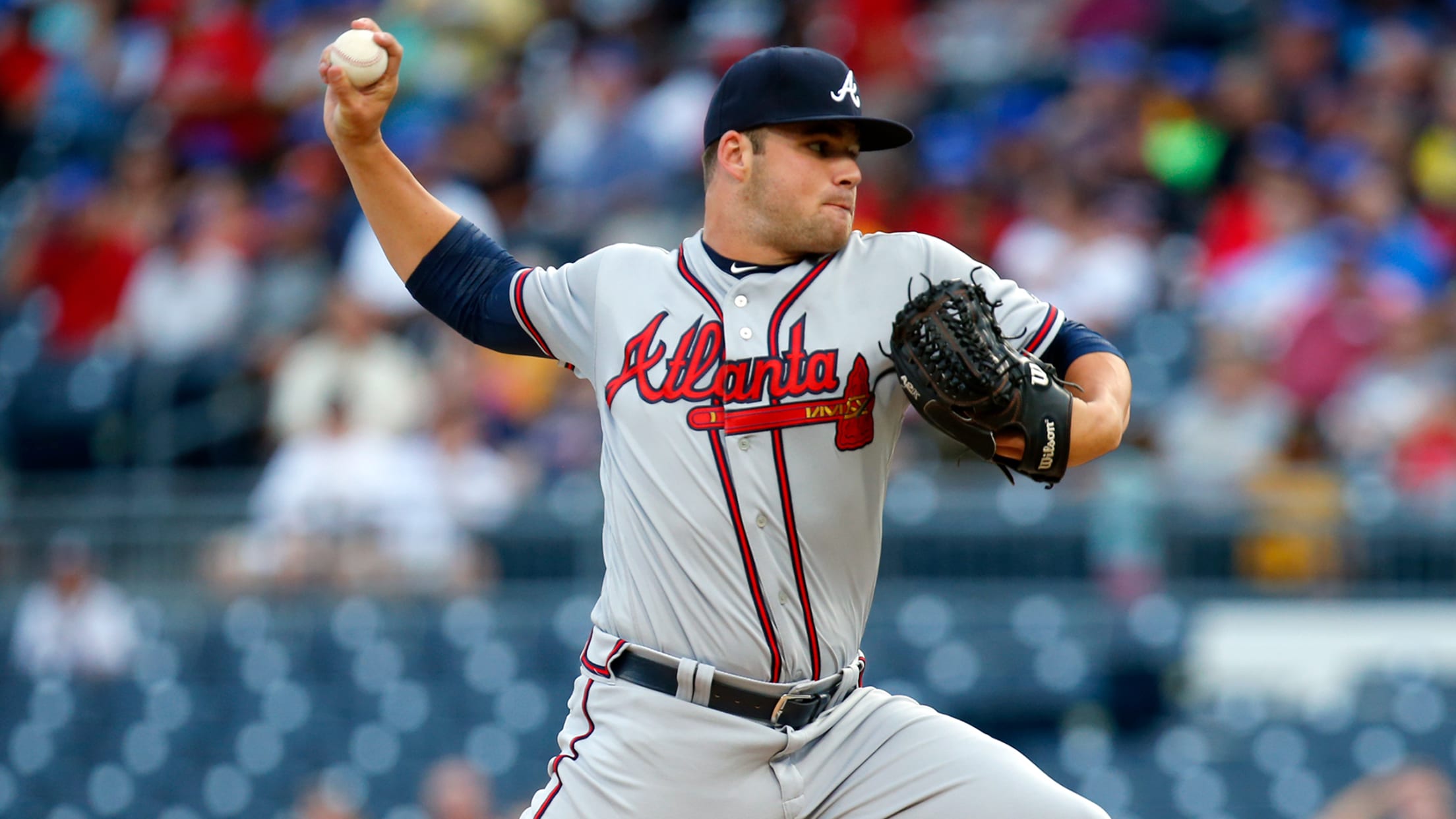 PITTSBURGH -- Less than five months since beginning this season at the Class A Advanced level and a little more than 24 hours after learning he would make his Major League debut, Bryse Wilson entered the history books and provided another glimpse of the pitching depth within the Braves' organization.As he
Braves activate LHP Freeman, option Allard
Reliever looks to regain command in return from shoulder injury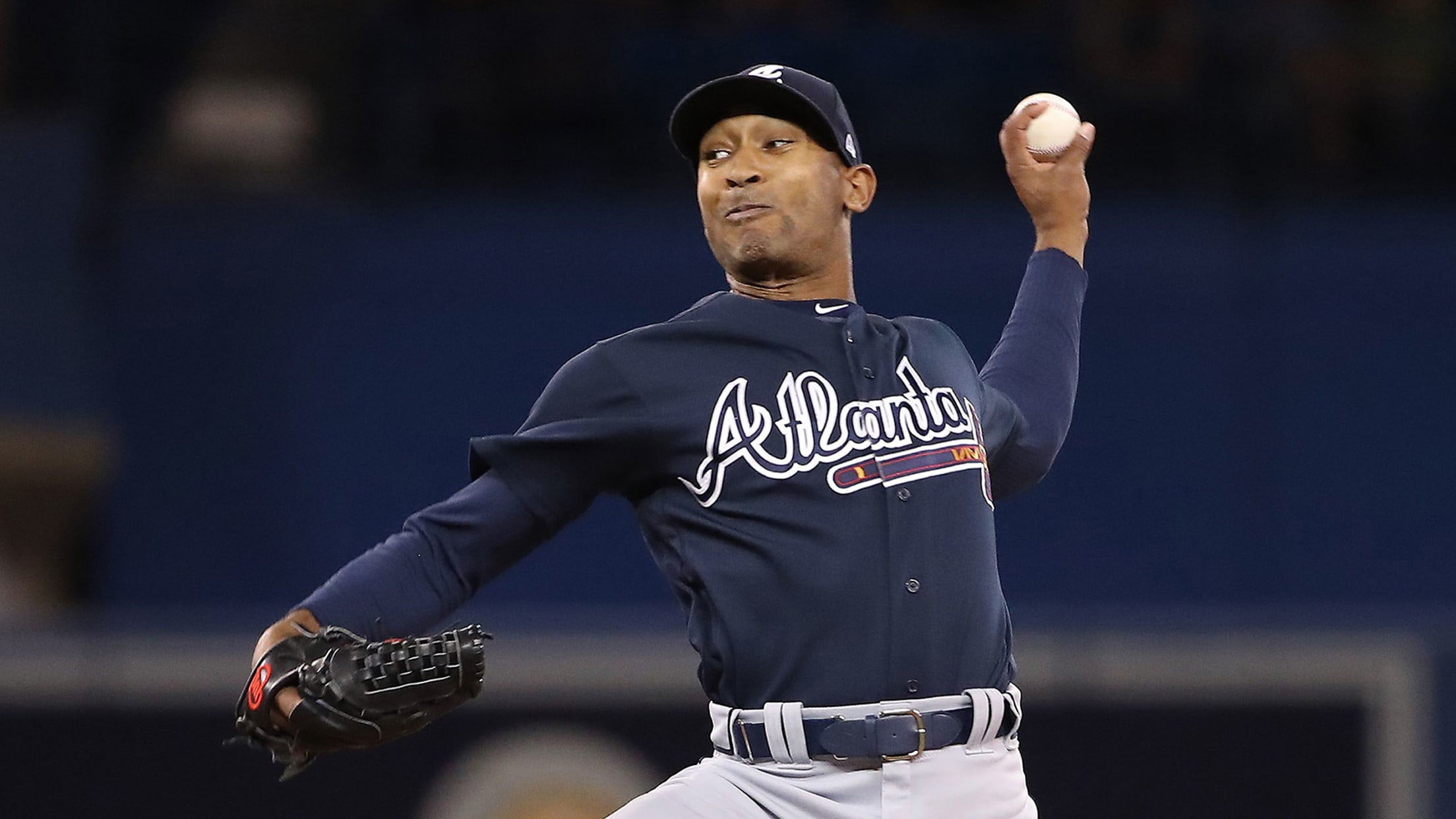 ATLANTA -- Instead of sticking to their plan of giving Sam Freeman another Minor League rehab appearance, the Braves activated the left-handed reliever from the disabled list before Sunday afternoon's series finale against the Rockies.Freeman returns to Atlanta's bullpen hoping to distance himself from the second-highest walk rate among qualified
7 contenders with prospects to make a big deal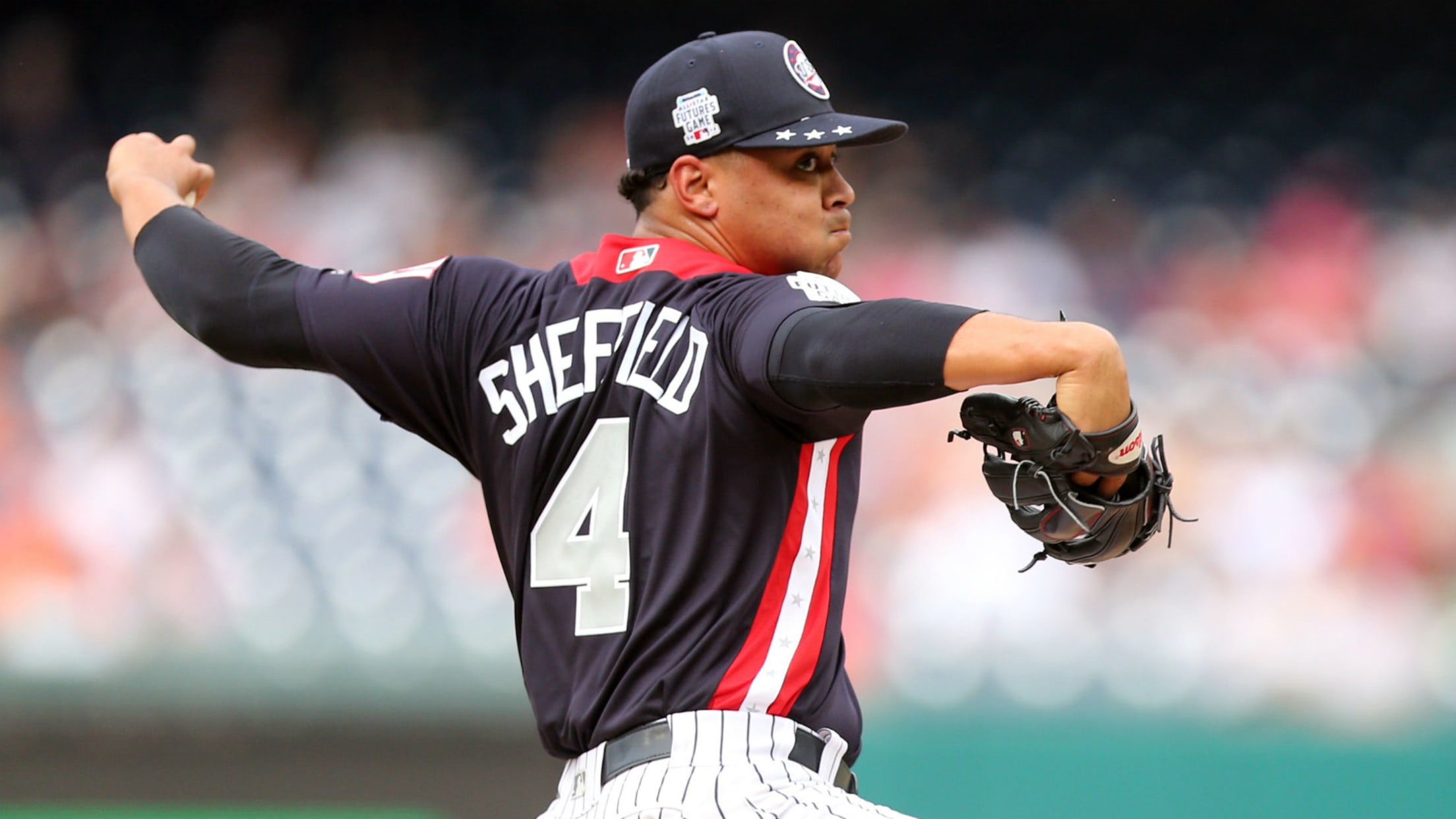 At this time of year, when buyers are competing to bolster their rosters for the stretch run and sellers are looking to next season and beyond, arguably nothing is more important than the prospects contenders have -- and are willing -- to trade.While much attention is paid to the top
Braves recall prospect Gohara, option Phillips
Left-hander to provide long relief to taxed bullpen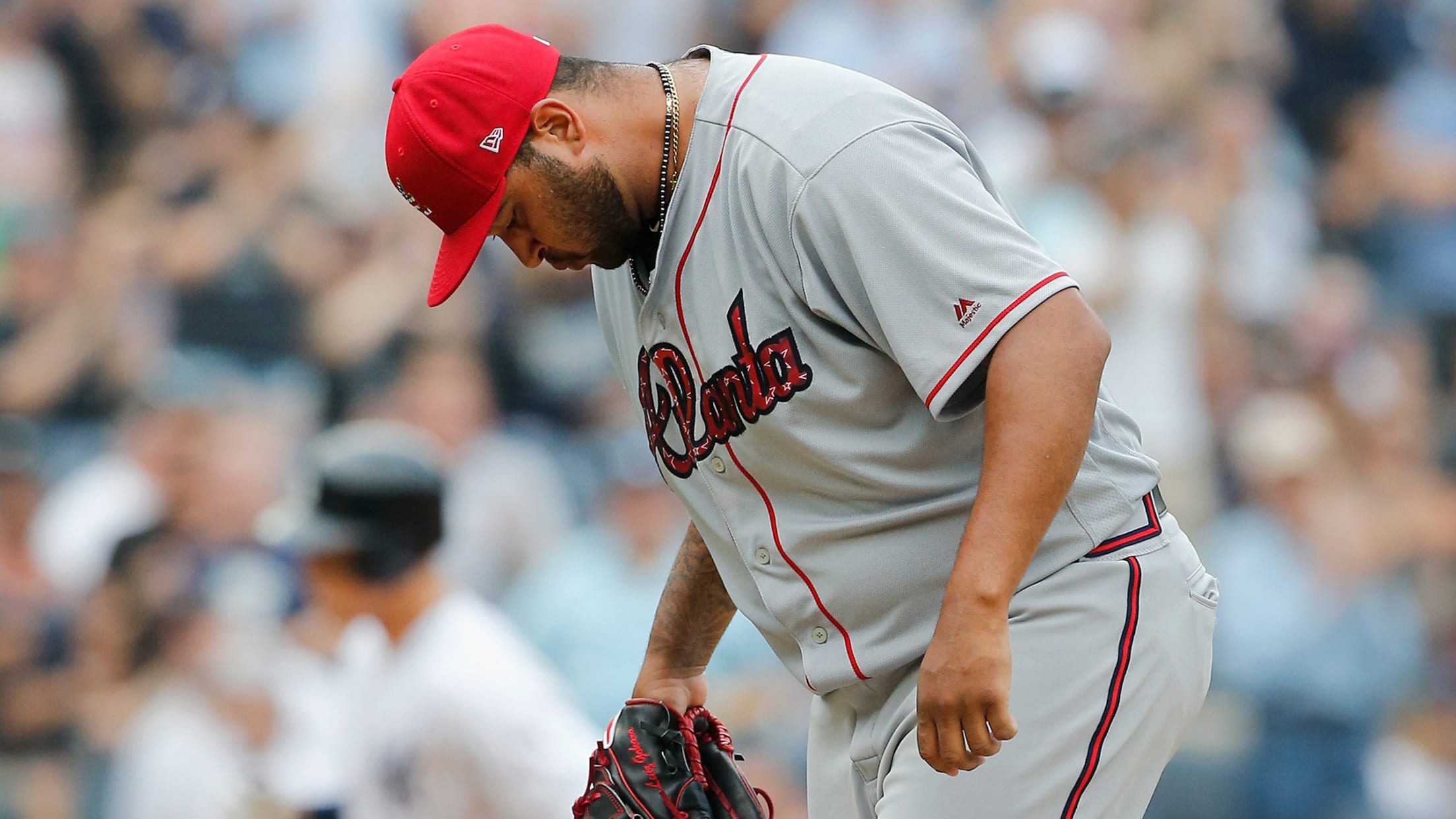 NEW YORK -- Less than 12 hours after making his Major League debut at Yankee Stadium, Braves right-handed reliever Evan Phillips returned on Wednesday morning and promptly learned he had been optioned to Triple-A Gwinnett.Phillips allowed just one hit -- a homer -- while working the final 2 1/3 innings
Right shoulder woes land Soroka back on DL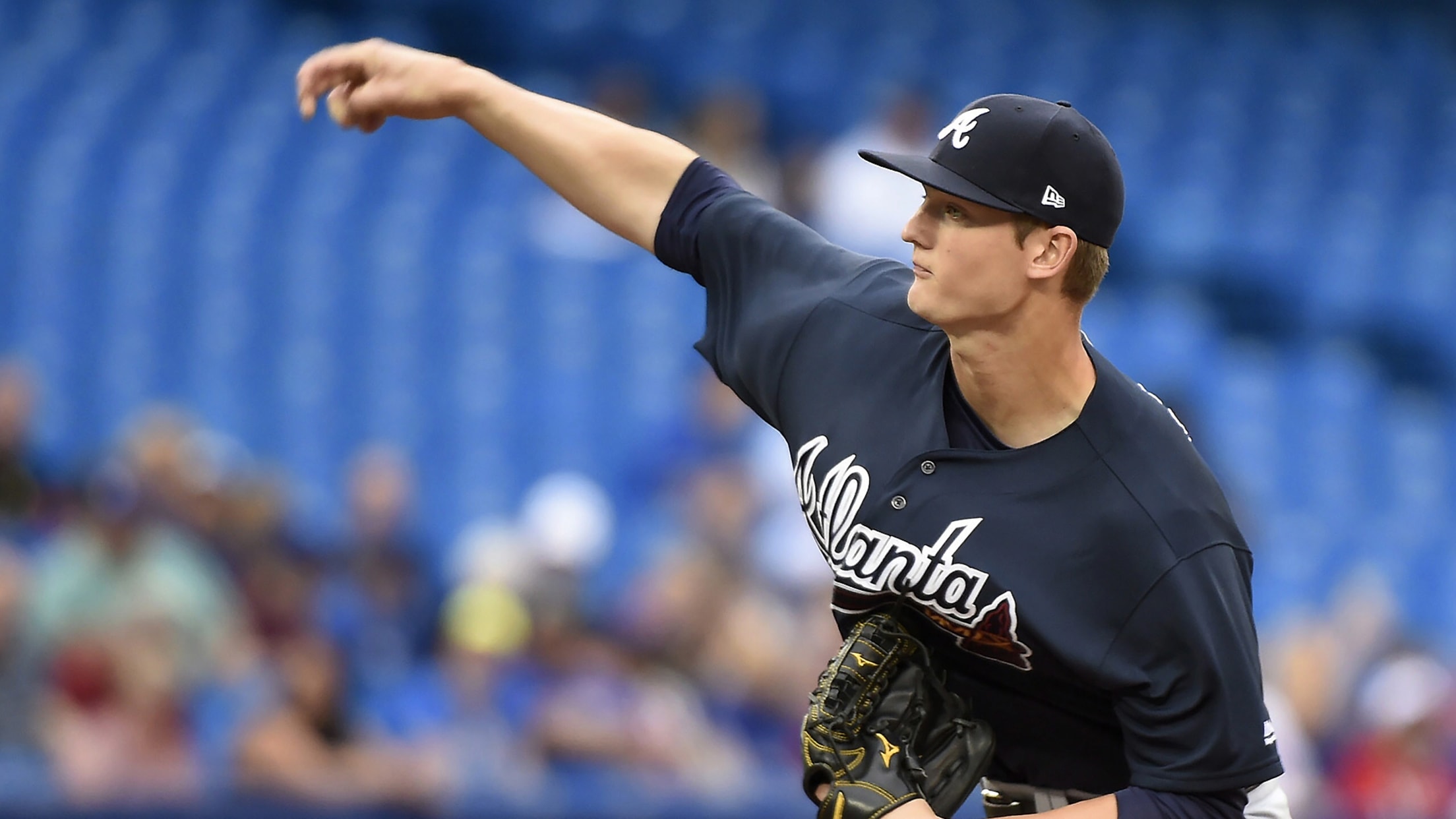 ATLANTA -- A little more than a week after ending a month-long layoff, Braves rookie hurler Mike Soroka is once again on the disabled list with right shoulder inflammation."It's much the same as the problem we had before," Soroka said. "The good news about that is we're ahead of the