A look at key moments in Snitker's career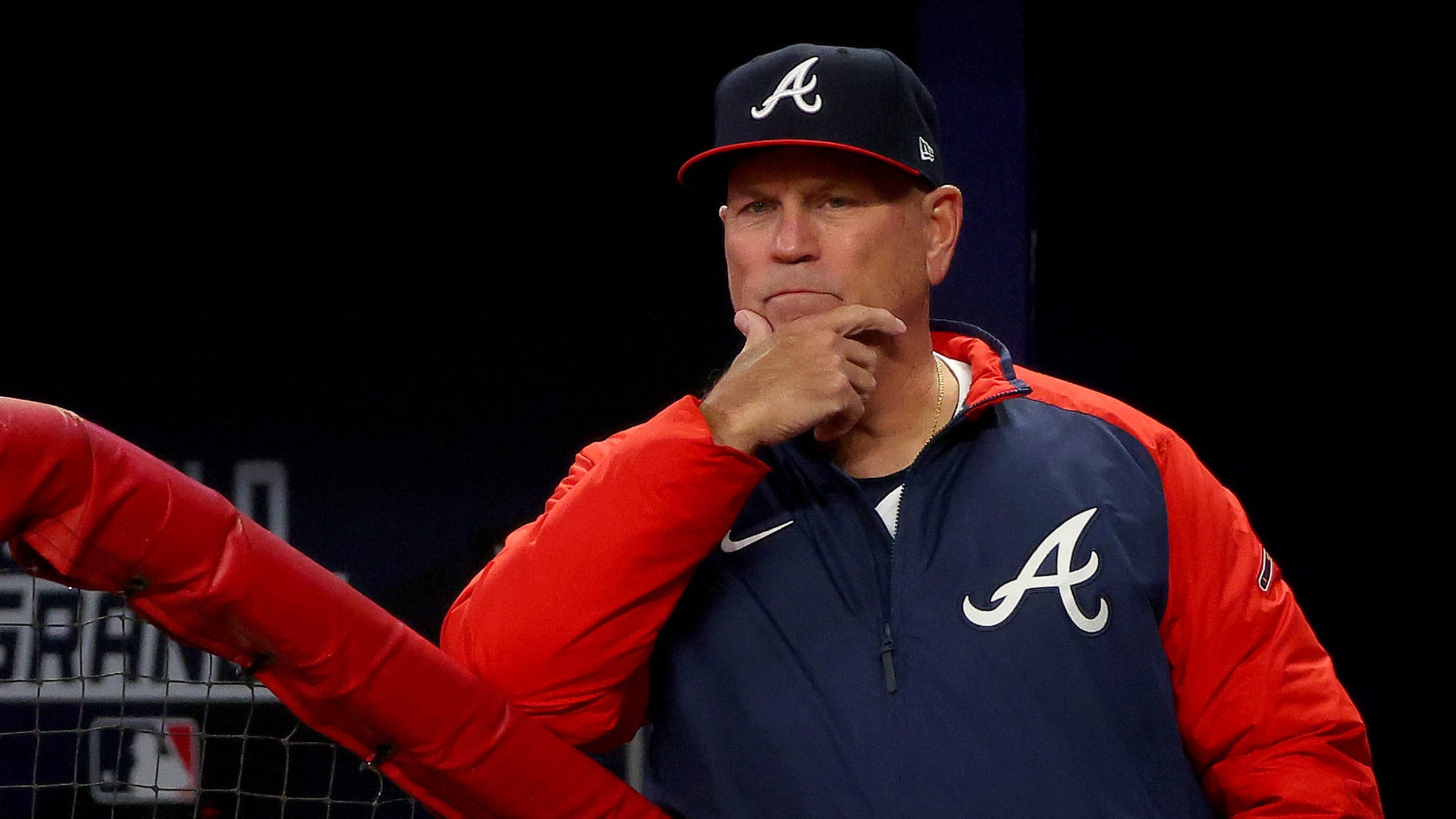 A little more than a week after winning the World Series, Brian Snitker was back in the same recliner he had sat in while watching other managers celebrate a world championship over the past few years. This year's celebratory conclusion added to the splendor of Snitker's career. Five years ago,
10 players you forgot were Braves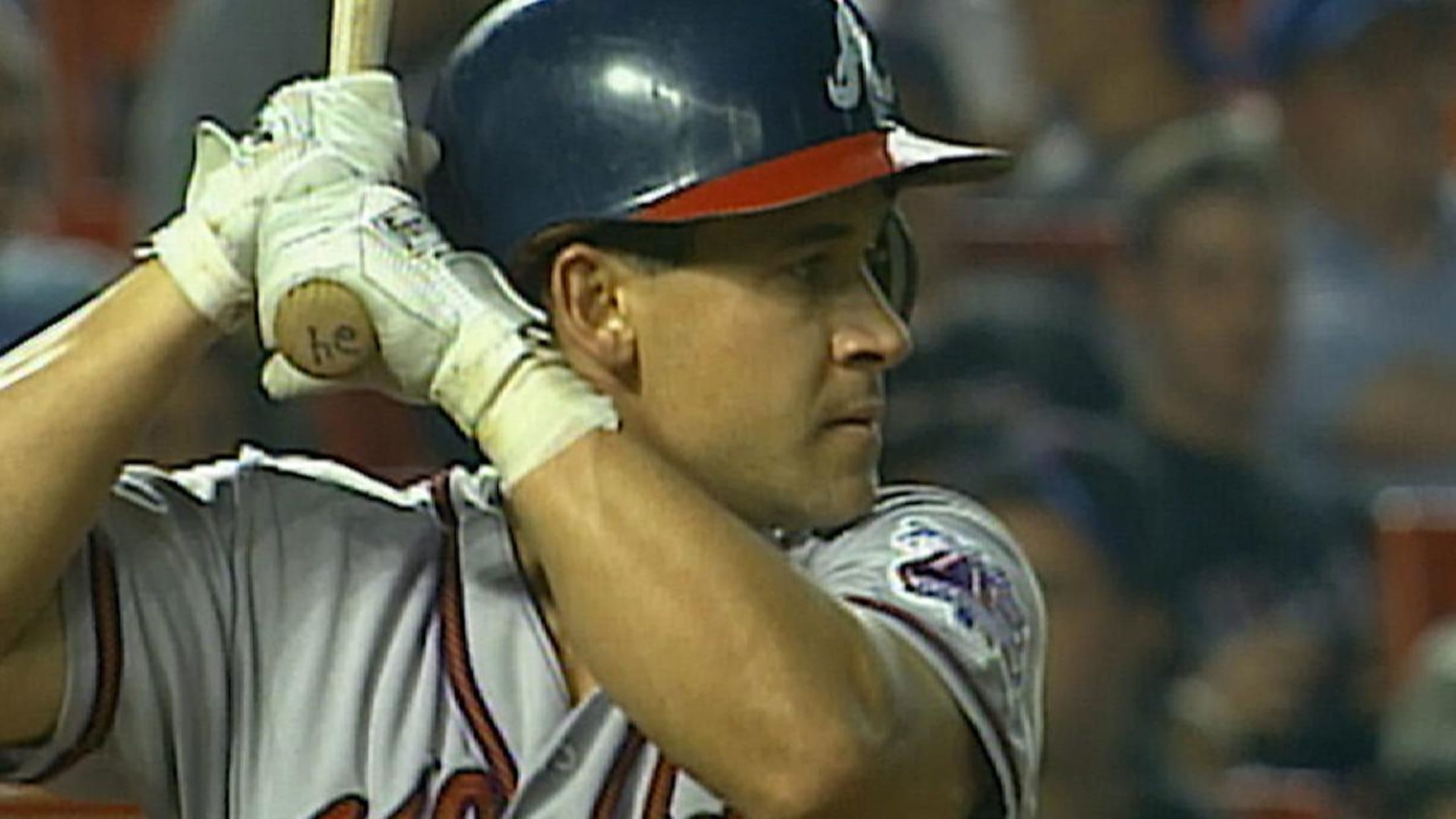 ATLANTA -- The list of Hall of Famers who have played for the Braves includes a Babe (Ruth), a Kid (Nichols), a Rabbit (Maranville), an Old Hoss (Radbourn) and a Deacon (White). Some of these Hall of Famers enjoyed long careers within the Braves organization. Others, like Ruth, simply stopped
Ranking Braves' 5 best pitching campaigns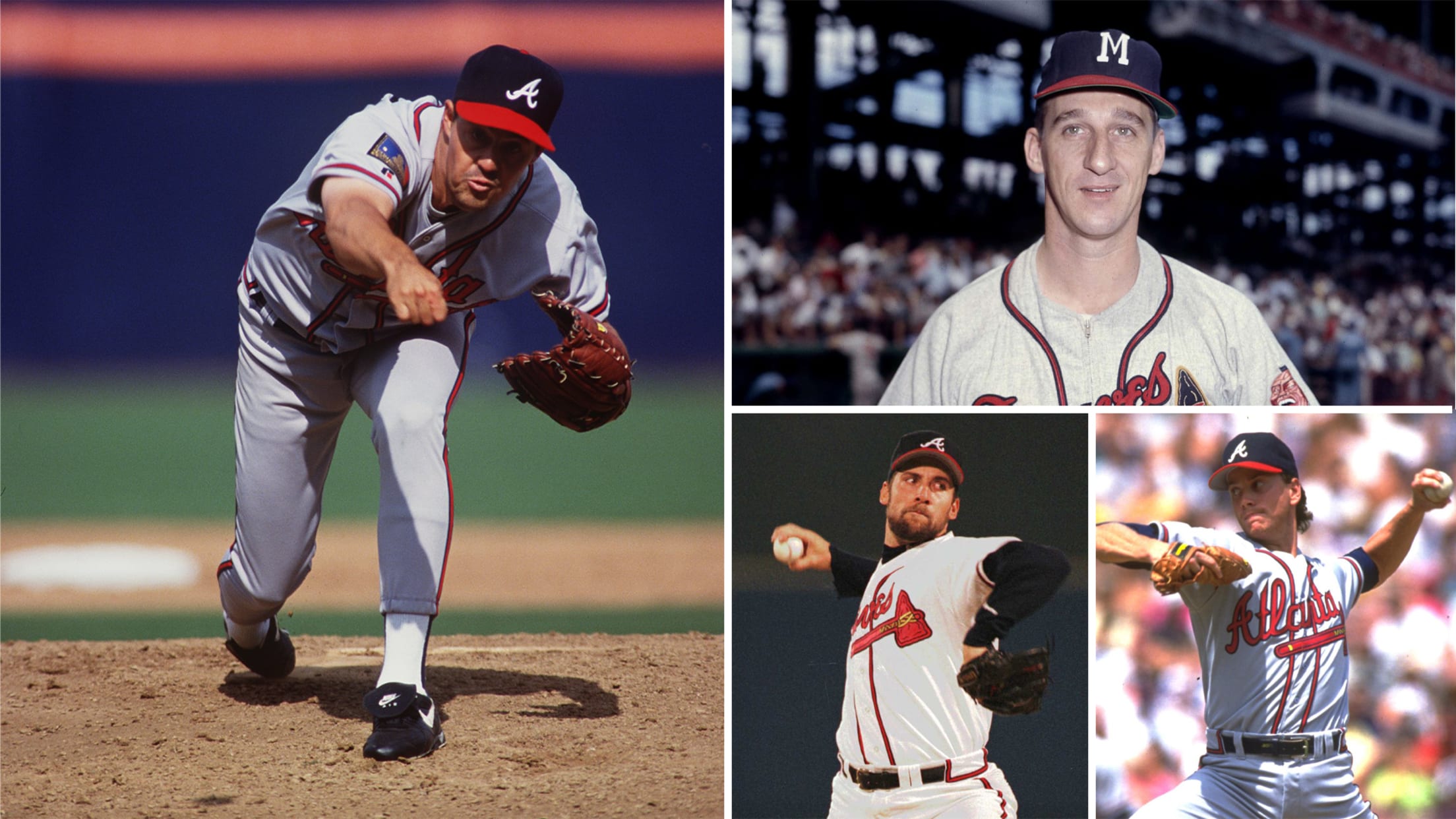 ATLANTA -- When compiling a list of the greatest seasons ever recorded by a Braves pitcher, you are immediately reminded of the fact that over the course of two seasons, Greg Maddux constructed two of the greatest seasons the baseball world has ever seen. Going all the way back to
Truist Park's biggest moments ... so far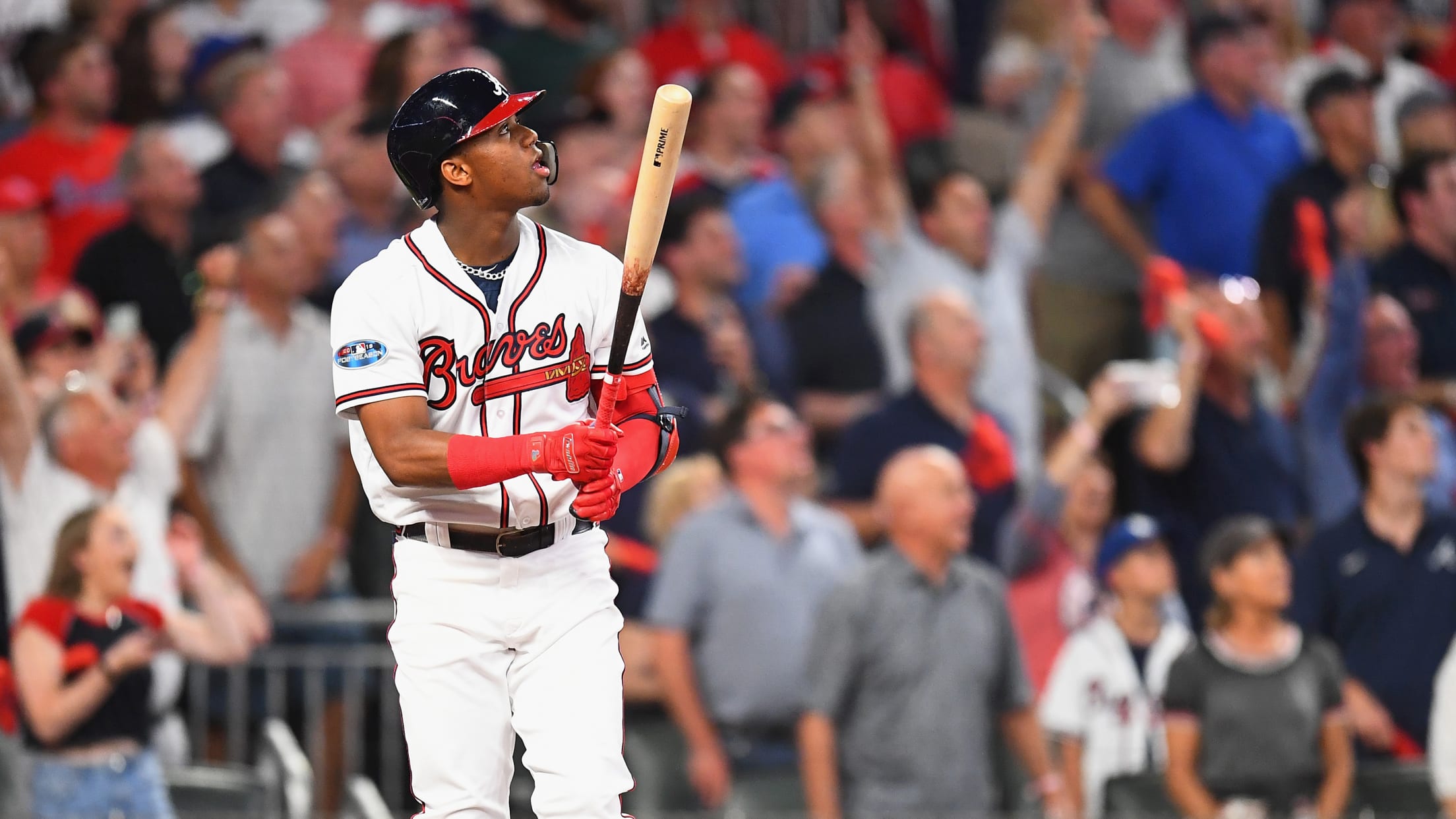 ATLANTA -- Julio Teheran threw the first pitch and Ender Inciarte recorded many of the other "firsts" when the Braves opened Truist Park (then going by a different name) with a 5-2 win over the Padres on April 14, 2017. Through the first four seasons of this stadium's existence, the
Braves' all-time retired numbers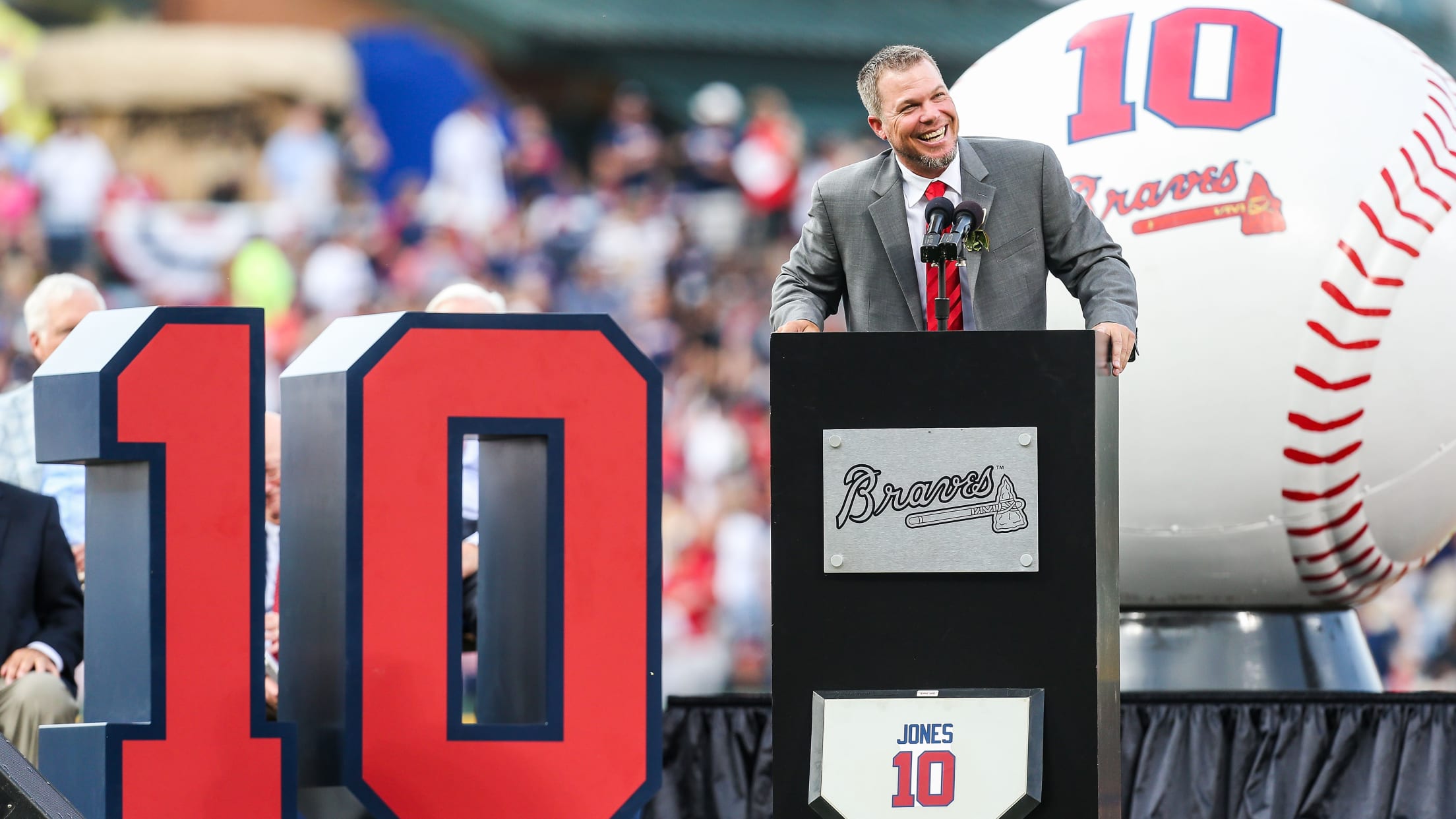 ATLANTA -- There is certainly reason for the Braves to proudly display each of the 10 numbers they have retired to honor the legendary figures who enriched baseball while representing the organization. Nine of the numbers retired were worn by players and a manager who have been enshrined in the
Best Braves player to wear each uni number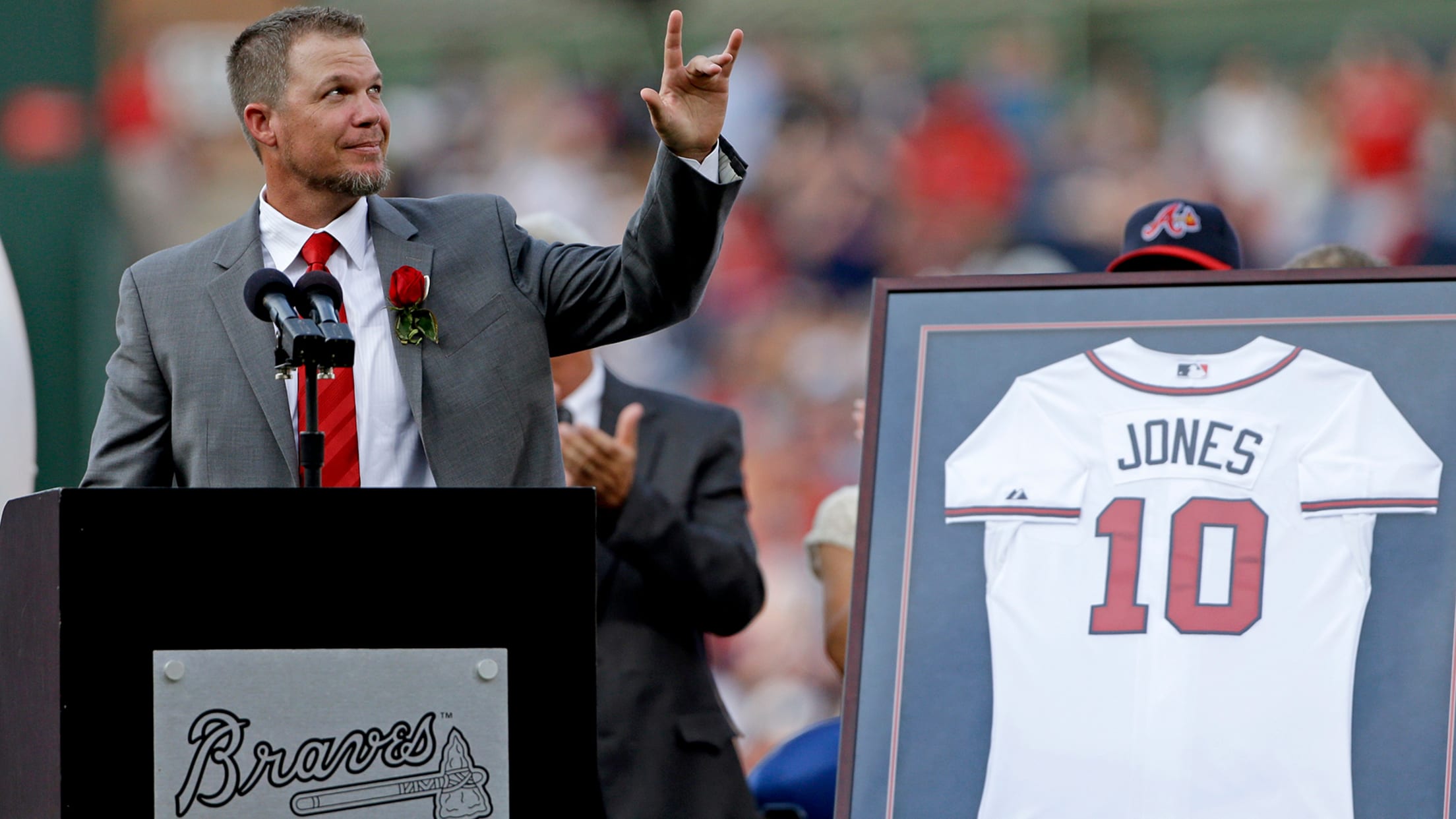 ATLANTA -- Did you know that Freddie Freeman is wearing Hank Aaron's first number and that Brian McCann wore the number first assigned to both Chipper Jones and Warren Spahn? These are just a couple of facts found while attempting to determine which Braves player was the best to wear
Which Brave has the best offensive season?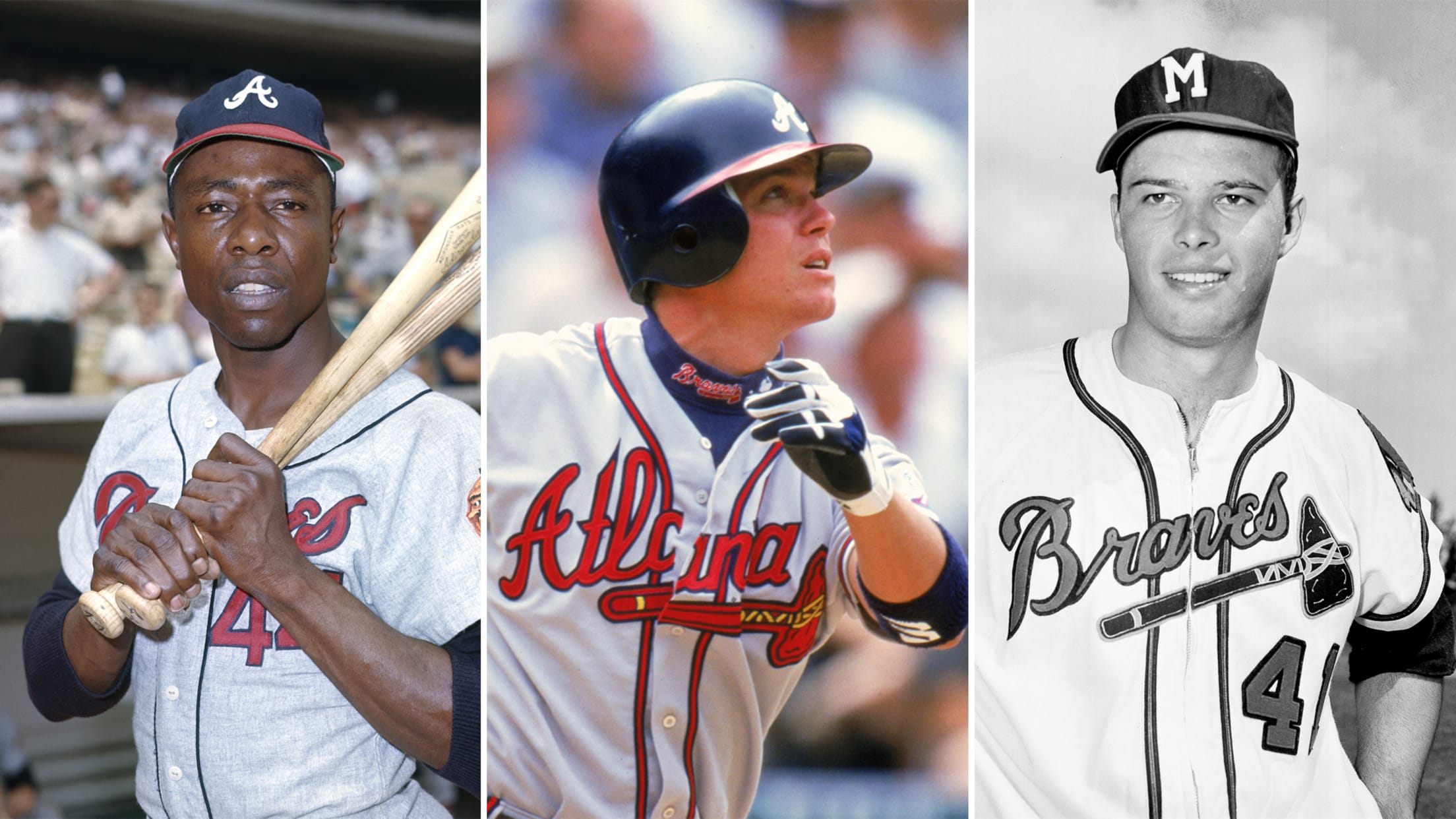 When constructing a list of the top five seasons ever produced by a Braves position player, one of the challenges is determining how many of Hank Aaron's greatest seasons to include. Aaron accounts for two of the top four OPS (on-base percentage plus slugging percentage) marks ever produced in franchise
5 best Braves not in the Hall of Fame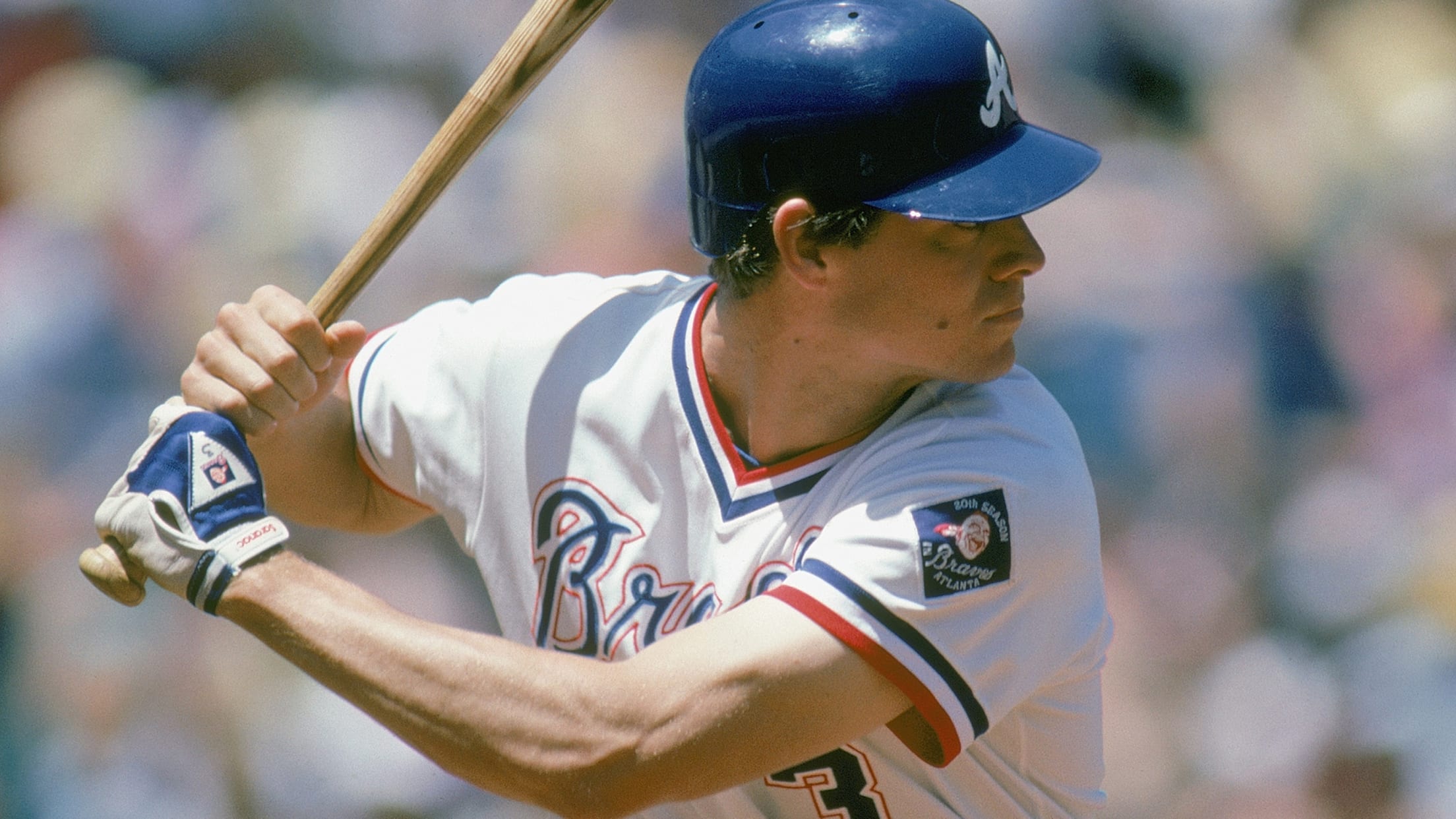 As Chipper Jones, Greg Maddux, Tom Glavine, John Smoltz, Bobby Cox and John Schuerholz were being inducted into the National Baseball Hall of Fame within a five-year span (2014-18), Wade Boggs playfully said it might be time for a Braves wing to be built in Cooperstown. With Hank Aaron, Warren
10 biggest trades in Braves history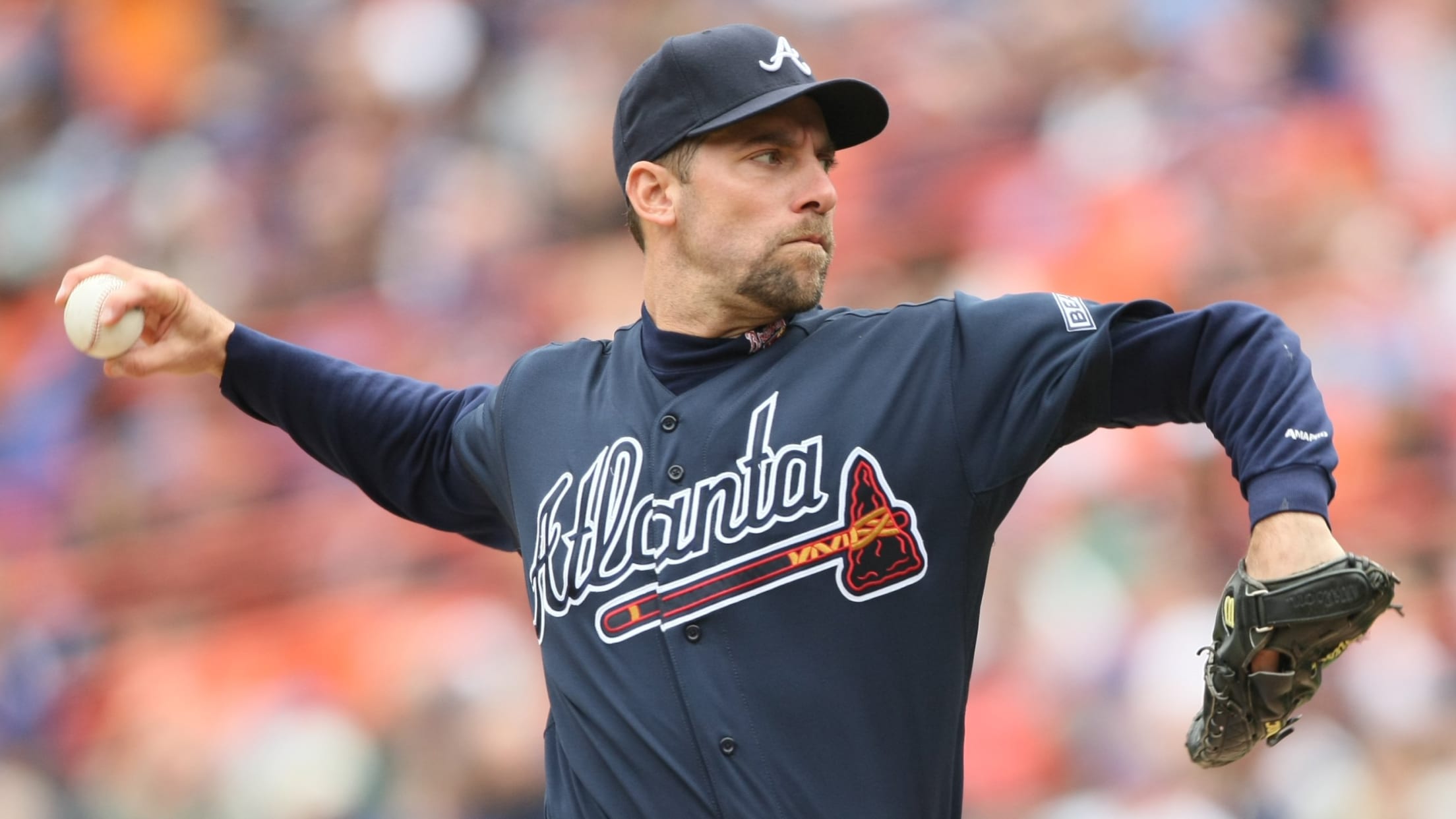 ATLANTA -- Whether it be a child dealing a glossy card from a newly unsealed pack or a general manager trying to make the most of his assets, trades have always had a place in baseball culture. Everyone wants to win the trade, and there are many instances when one
The Braves' all-time single-season team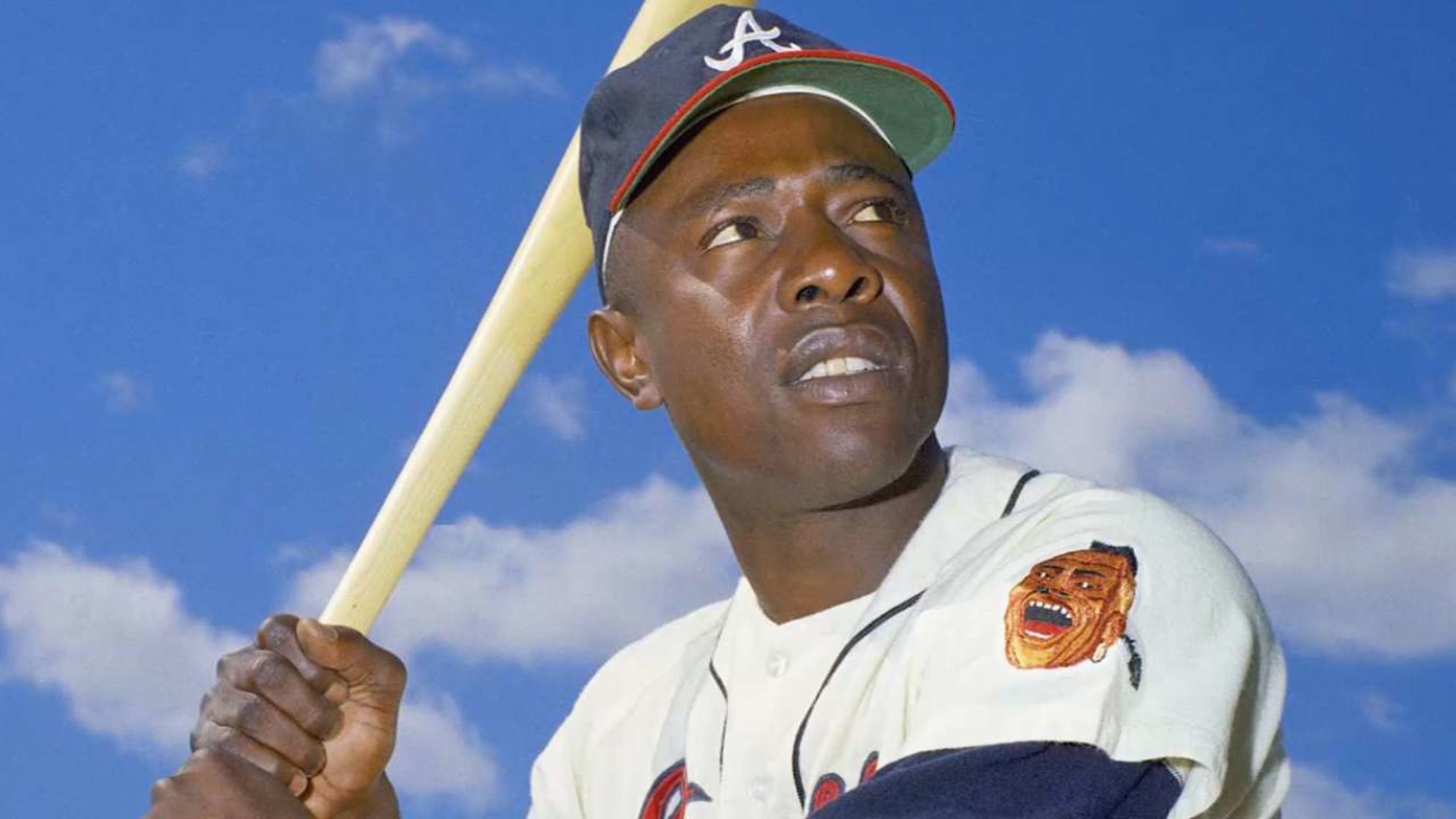 ATLANTA -- As you go through Braves history, you can debate whether any of Chipper Jones' seasons trumped the great ones produced by fellow Hall of Famer Eddie Mathews. You should also remember that Hank Aaron produced MVP-caliber seasons as a right fielder, center fielder and first baseman. It's all
Top Astros-Braves playoff moments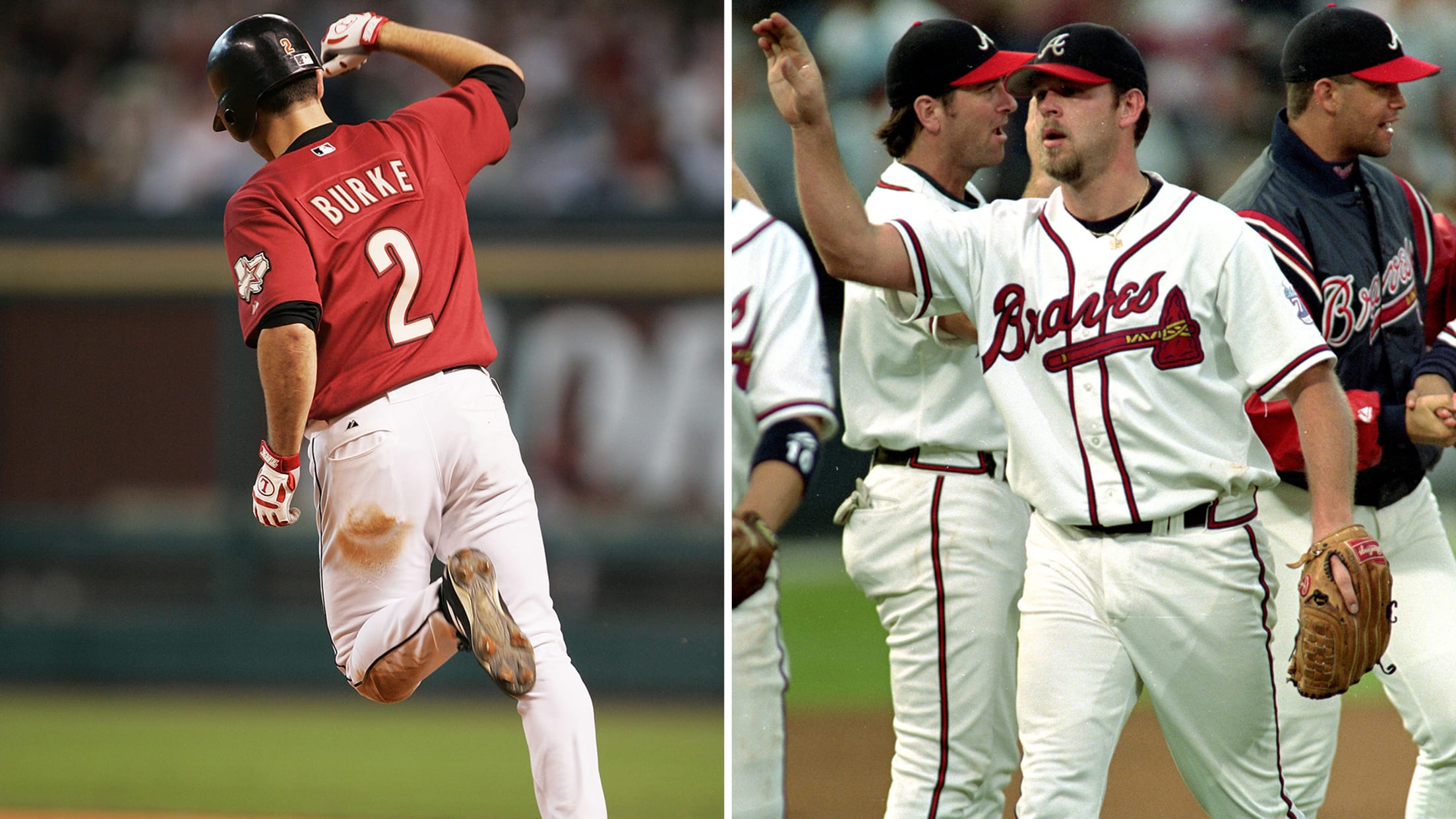 The Braves and Astros are set to meet in the World Series for the first time, beginning with Game 1 on Tuesday night in Houston. But this is not the teams' first postseason clash. In fact, for a short time in a previous era, the two became frequent foes in
The top Braves Draft pick from every season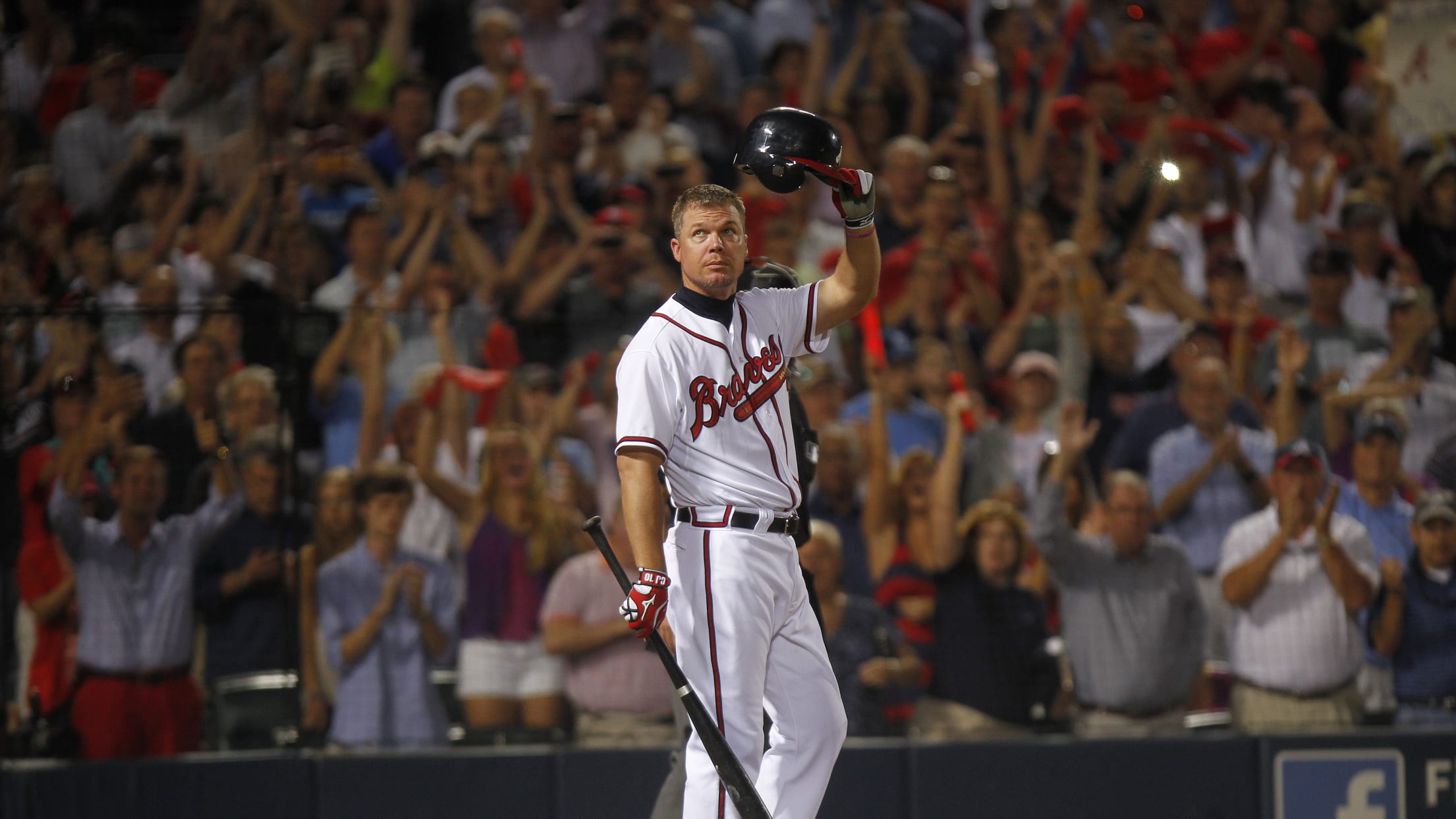 ATLANTA -- Looking back over the Braves' Draft history, it's apparent that their success throughout the 1990s and early 2000s was significantly influenced by the success they had with the early selections made during the years leading into this stretch. At the same time, the struggles they had throughout most
Hank Aaron's most memorable moments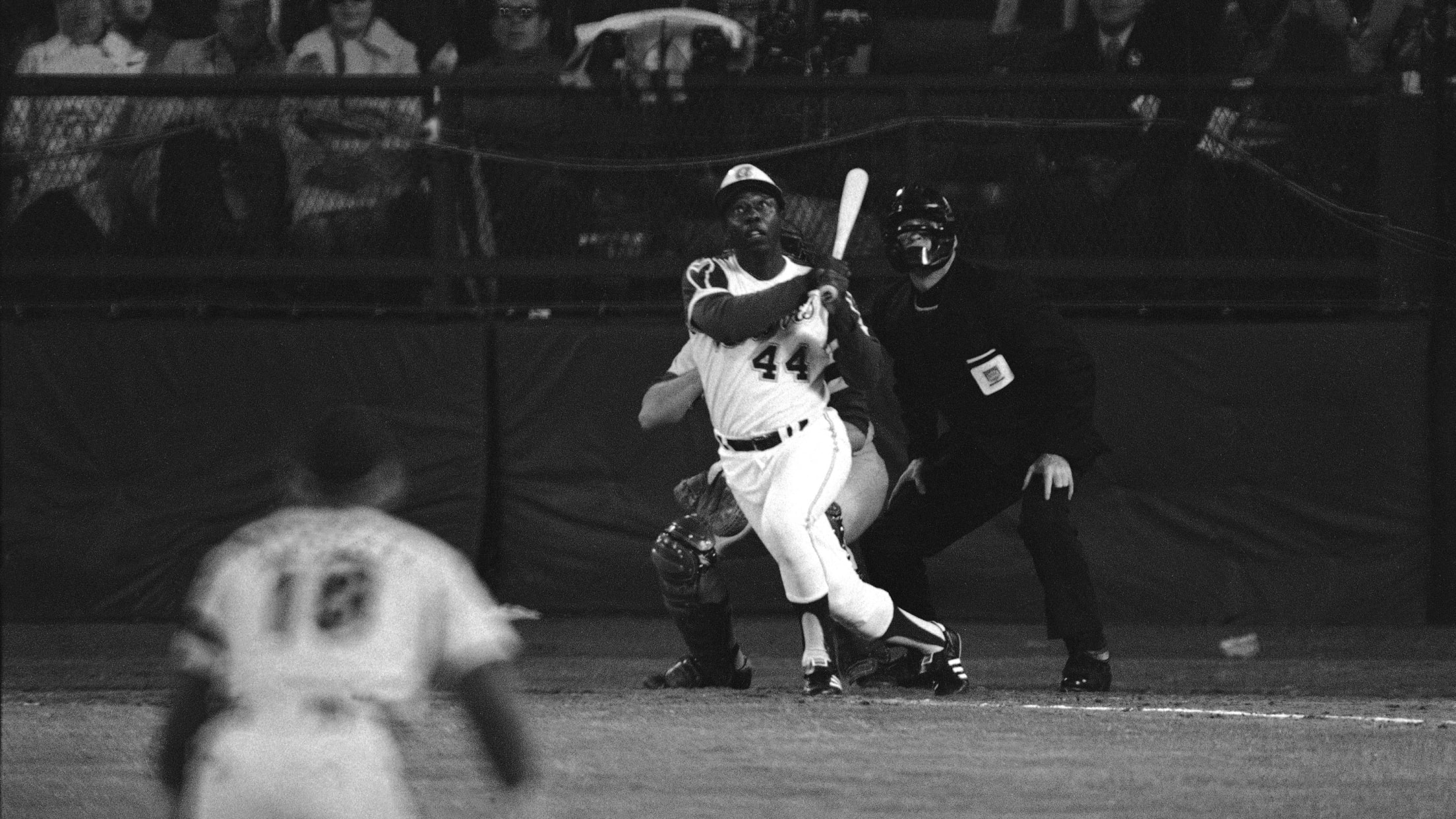 Hank Aaron combined consistency with productivity as nobody else has. Aaron, who died in January at age 86, was the game's ultimate offensive force for much of his 23-year Major League career and from 1974-2007 held the title as baseball's all-time home run leader. He topped 100 runs scored and
Top Opening Day moments in Braves history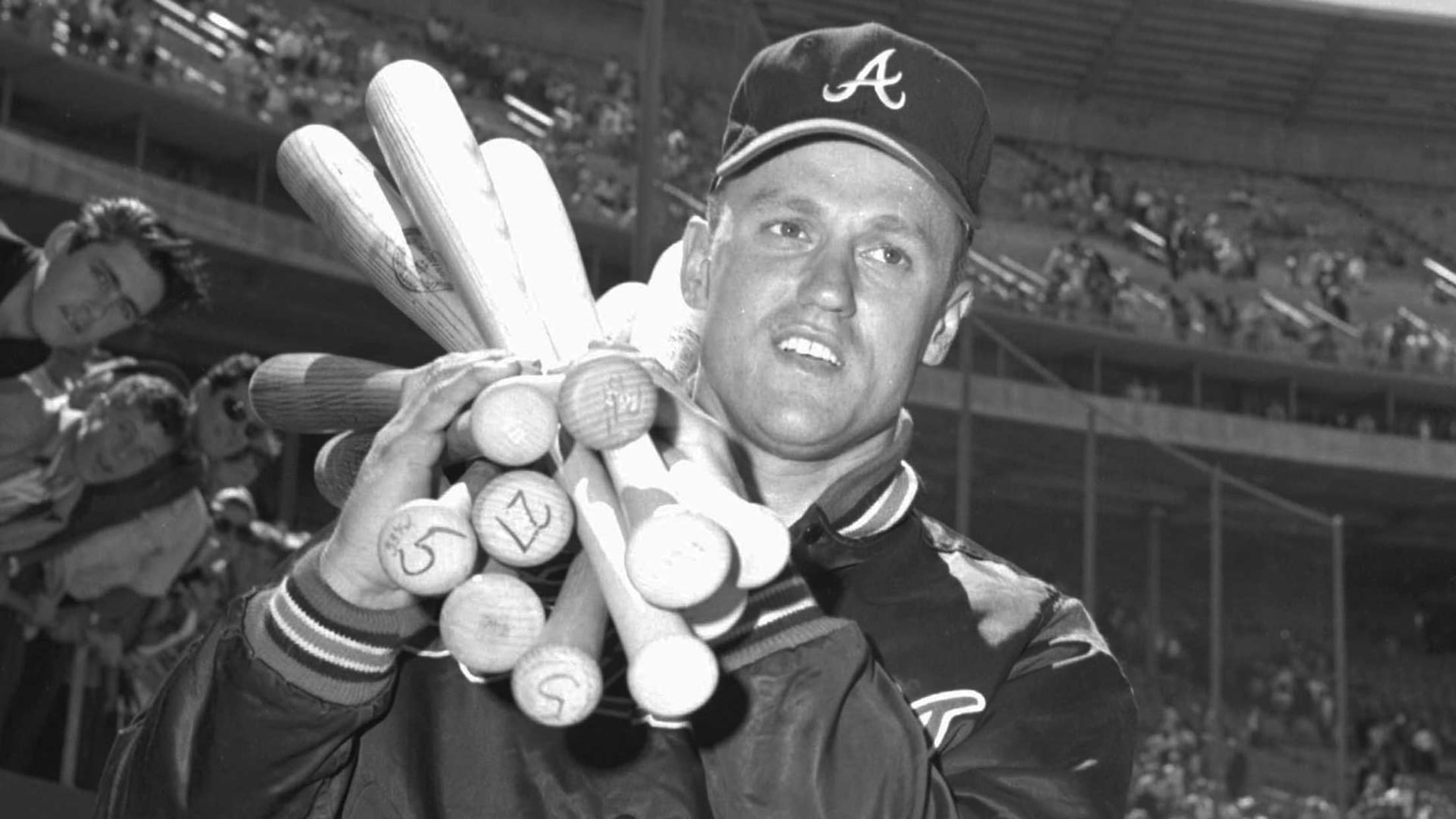 ATLANTA -- More than a quarter-century later, Chipper Jones and Greg Maddux remain thankful they can still laugh about the first Opening Day they spent together. As the Braves opened the 1995 season against the Giants at Atlanta-Fulton County Stadium, Maddux was gunning for a fourth straight Cy Young Award
The 5 best seasons in Braves history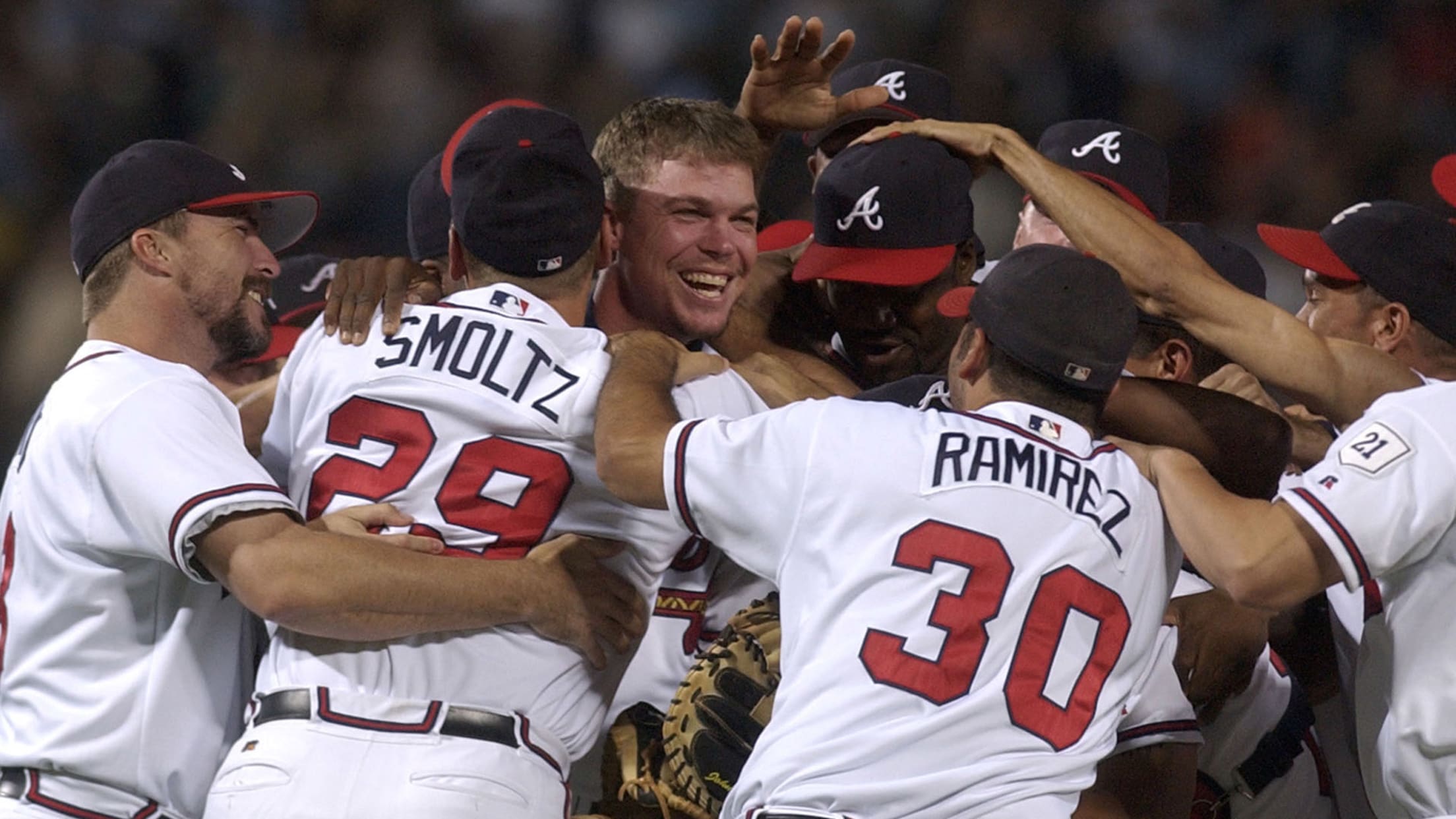 ATLANTA -- As the Braves won 14 consecutive division titles, captured five National League pennants and won a World Series from 1991-2005, they enjoyed the greatest era within the franchise's long history. Here's a look at which teams from that era rank among the best:
Braves' Top 5 homegrown Draft picks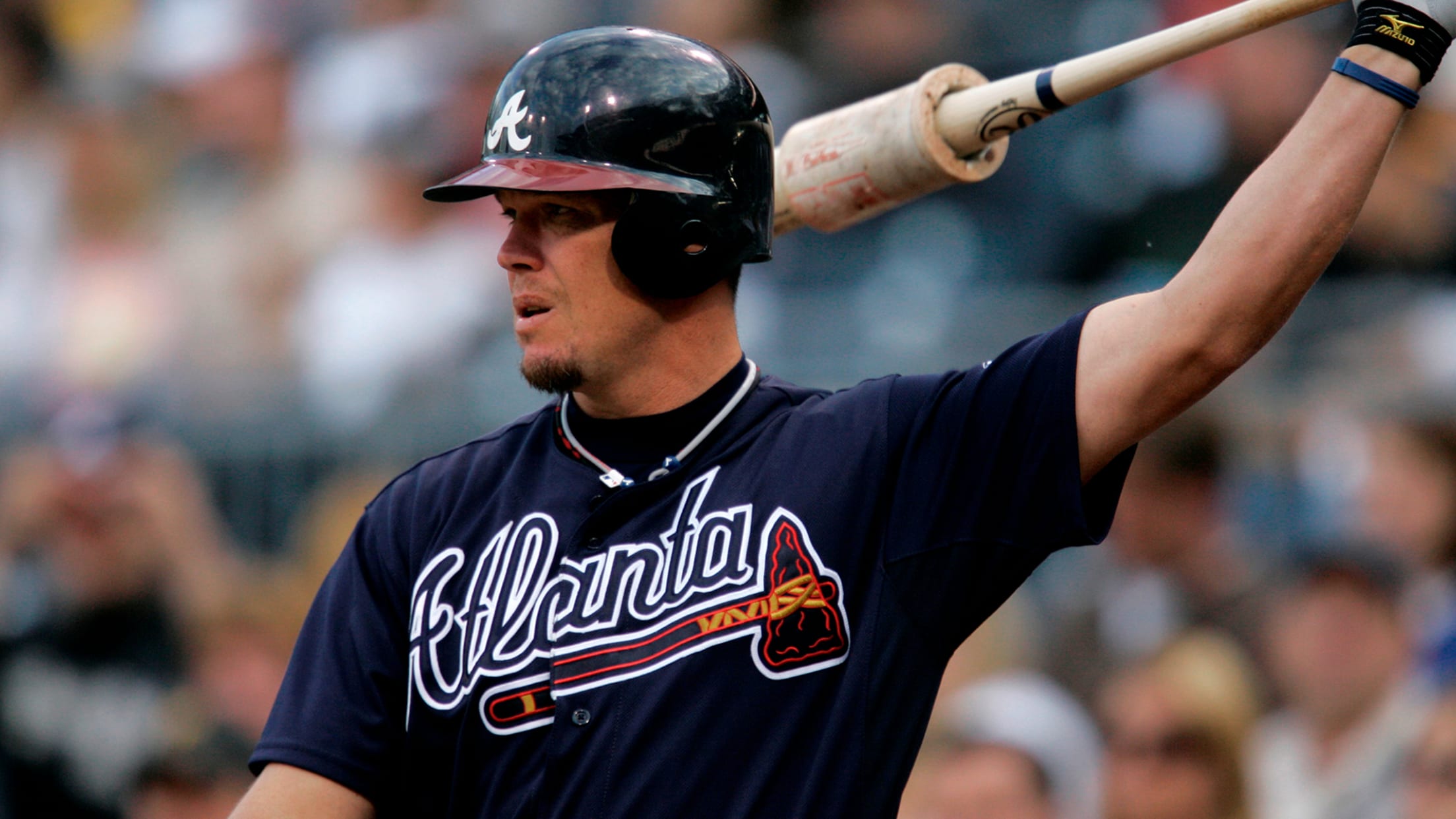 ATLANTA -- As the Braves won five National League pennants during the 1990s and 14 consecutive division titles from 1991-2005, they showcased the value of securing and developing quality homegrown talent. Here is a list of the top five players drafted and developed by Atlanta: 1) Chipper Jones, 1990 (first
Top 5 debut seasons in Braves history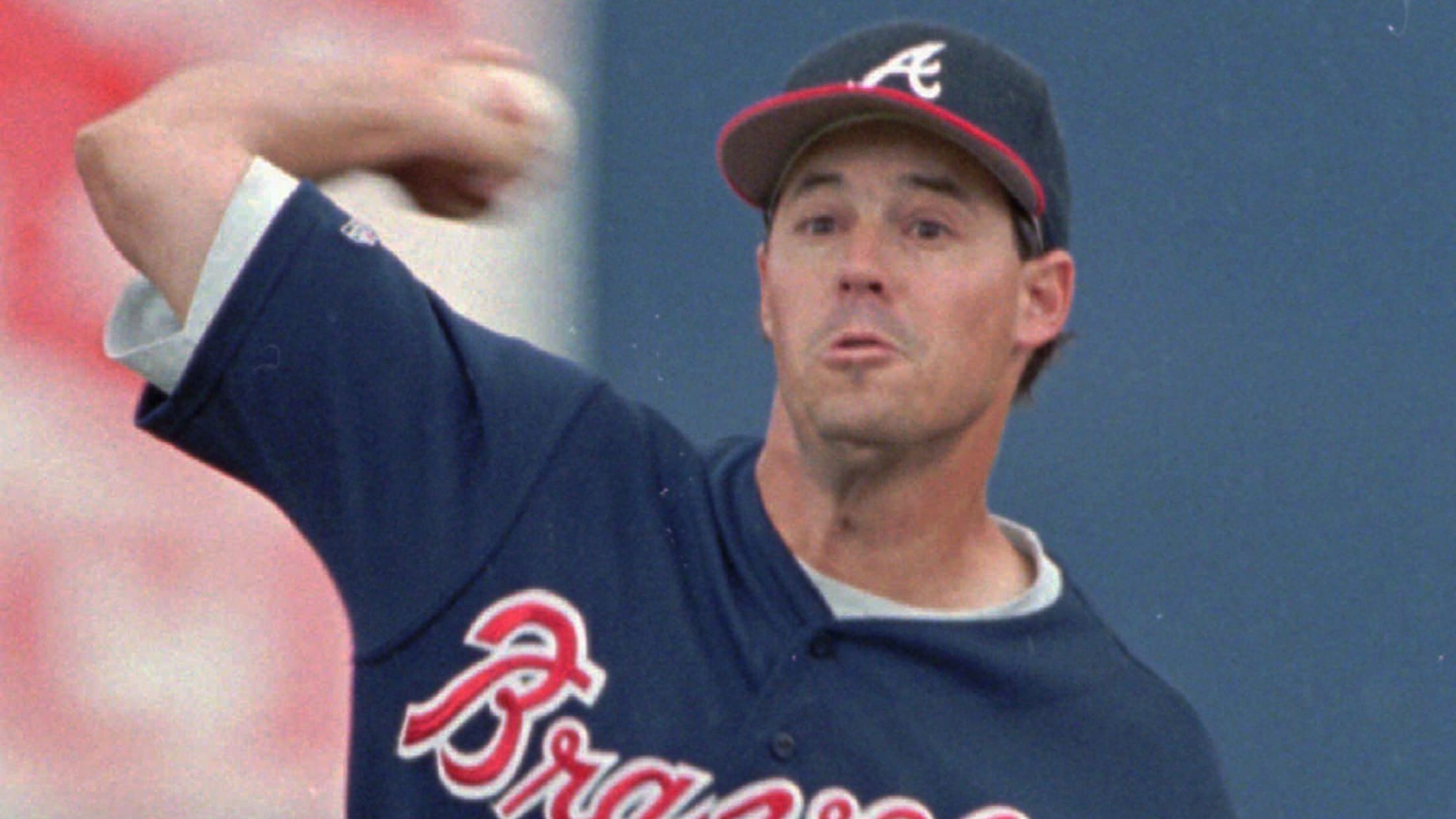 ATLANTA -- First impressions might not determine success, but they do often influence how a player's tenure with a certain club is remembered. Tom Glavine made significant strides after posting a 5.54 ERA over nine starts in 1987. But as he marched toward 300-plus wins and the Hall of Fame,
5 best pitching displays in Braves history
ATLANTA -- Having had the pleasure of employing numerous Hall of Fame pitchers during a majority of their respective careers, the Braves have witnessed their fair share of great pitching performances. Some have created history during the regular season, while others have further enriched the franchise's collection of great postseason
These are the 5 best games by Braves hitters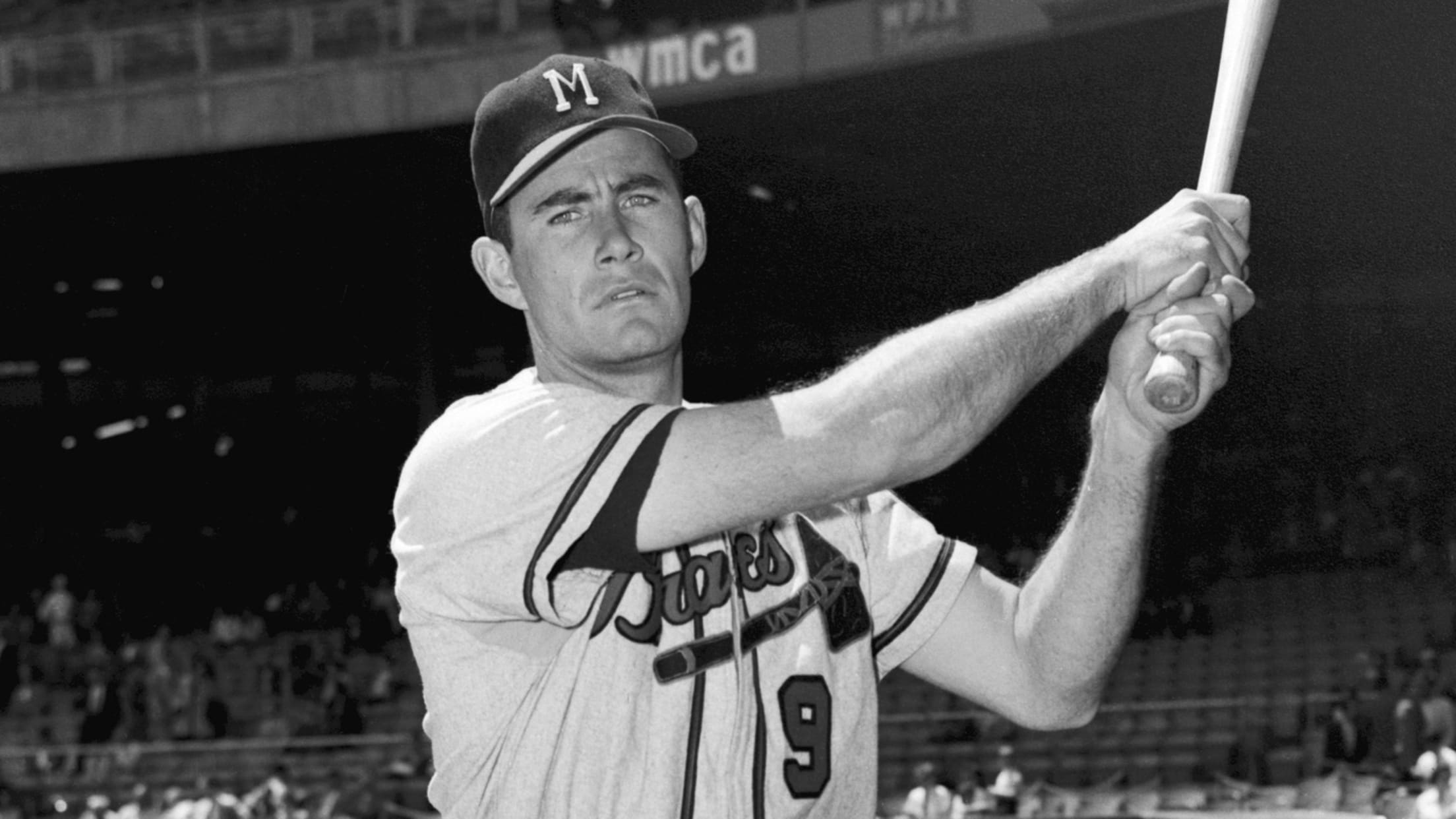 ATLANTA -- Hank Aaron is regarded by some to be the greatest offensive performer in baseball history, and Chipper Jones will forever stand as one of the greatest switch-hitters the game has seen. But neither of them cracked this list of the top five single-game hitting performances in Braves history.
Knuckleball paved Phil Niekro's path to Hall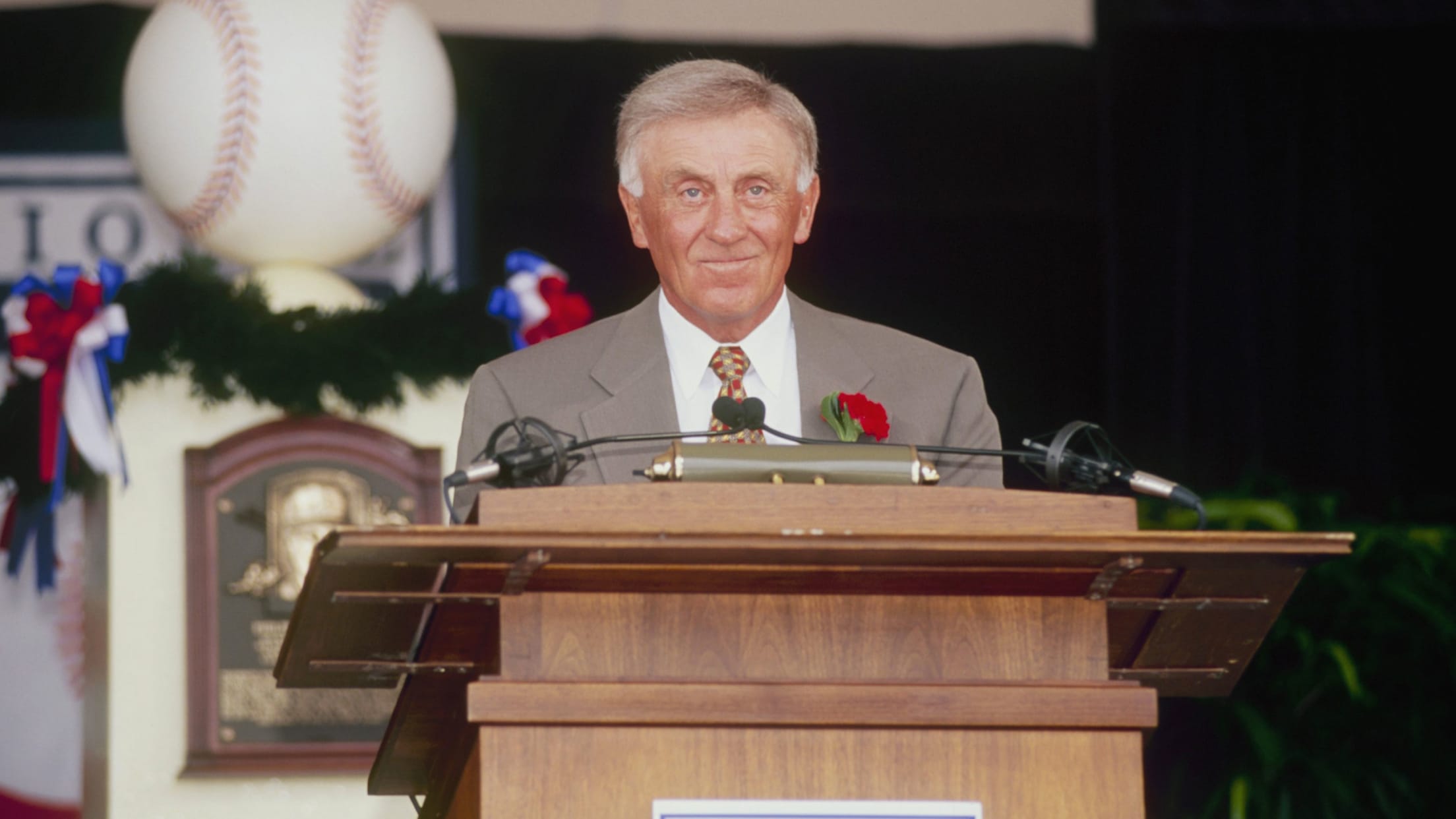 For many hitters, using a bat to try to get a hit off Phil Niekro was a farce. Taking a fly swatter to the batter's box would have worked just as well. Niekro, who died Saturday at 81, excelled by using the elusive knuckleball, a pitch that is becoming extinct
Every Rule 5 Draft pick in Braves history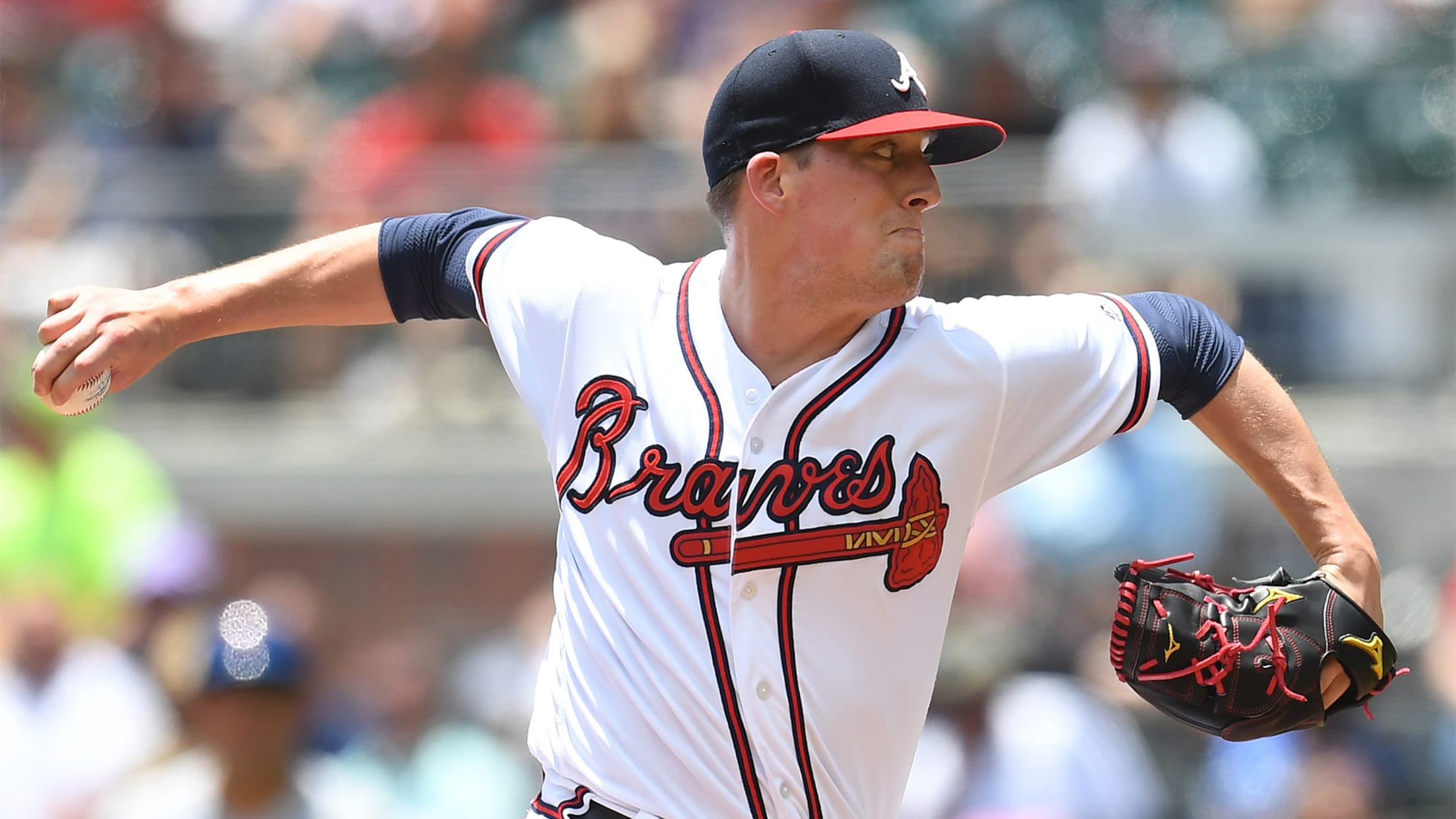 As the past two decades have evolved, Johan Santana, Dan Uggla, Shane Victorino and Ender Inciarte are among those who have continued to prove teams can still find value in players taken during the Rule 5 Draft. • How the Rule 5 Draft works With that being said, a quick
The Braves' 5 biggest Winter Meetings deals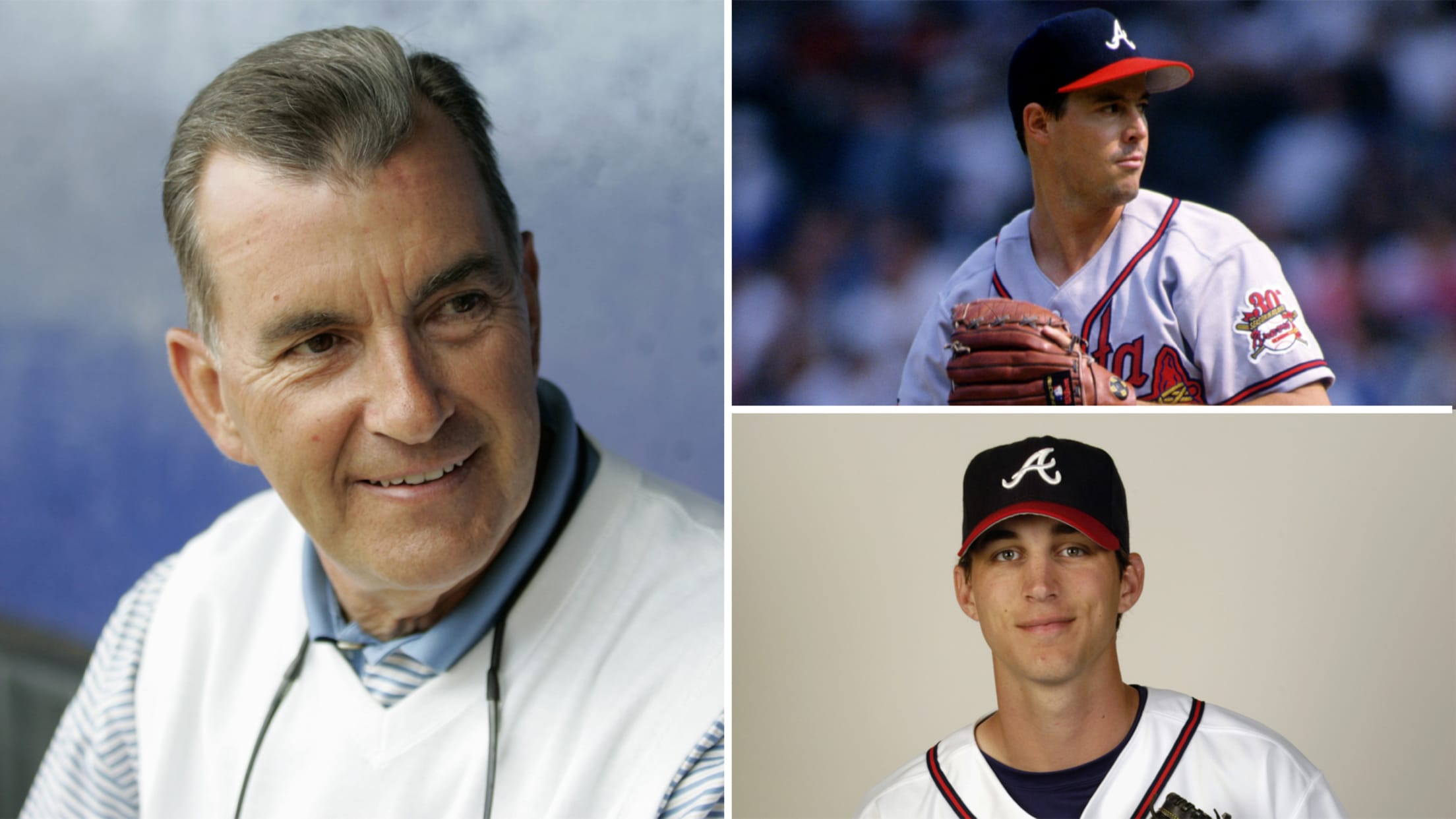 By bringing baseball's top executives to the same location on an annual basis, the Winter Meetings have created an environment that has led to the completion of some of the most notable transactions in the game's history. Here is a look at the top five moves the Braves have made
14 division titles: Schuerholz is Braves' best GM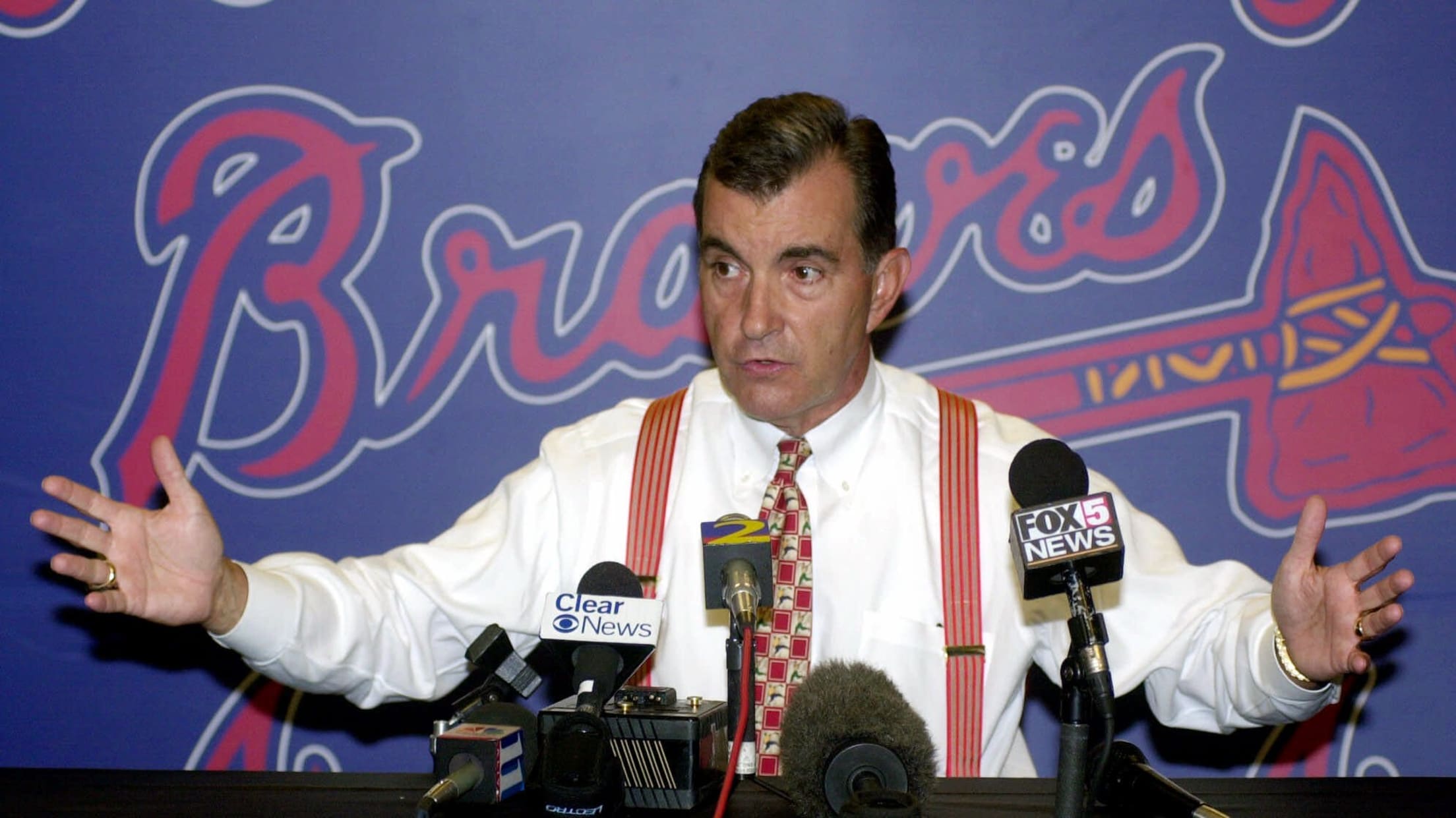 ATLANTA -- Over the past few months we have constructed stories to stir debates about who was the best to play each position in Braves history. But there certainly isn't any argument over who has been the franchise's best manager or general manager. • Braves' All-Time Around the Horn Team:
Braves' best skipper is undoubtedly Bobby Cox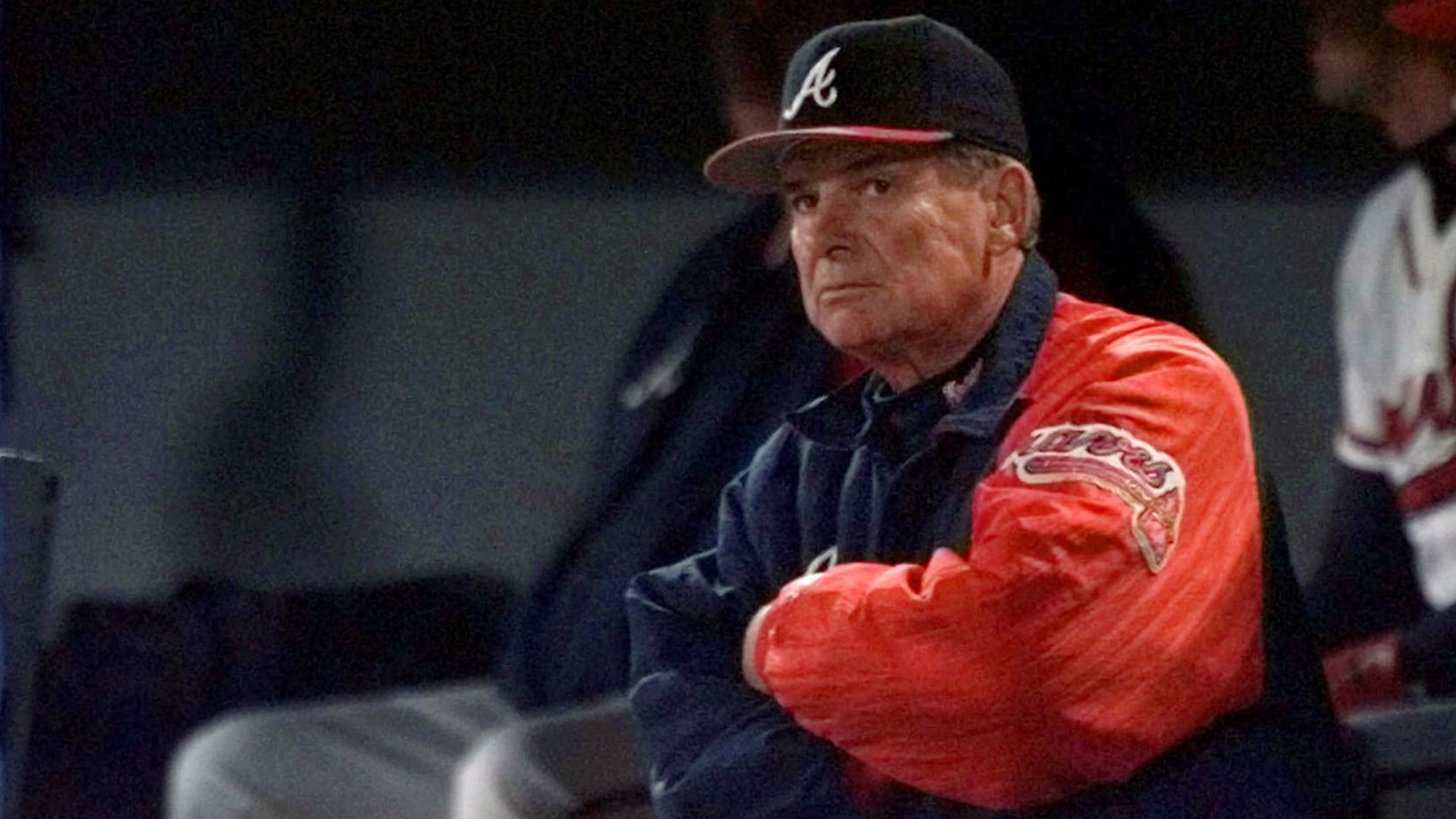 ATLANTA -- We have spent the past couple of months ranking the top five Braves of all time at each position. But instead of compiling a similar list of the top managers in franchise history, it seems more productive to provide a few reminders that Bobby Cox was not the
Better than you remember: Julio Franco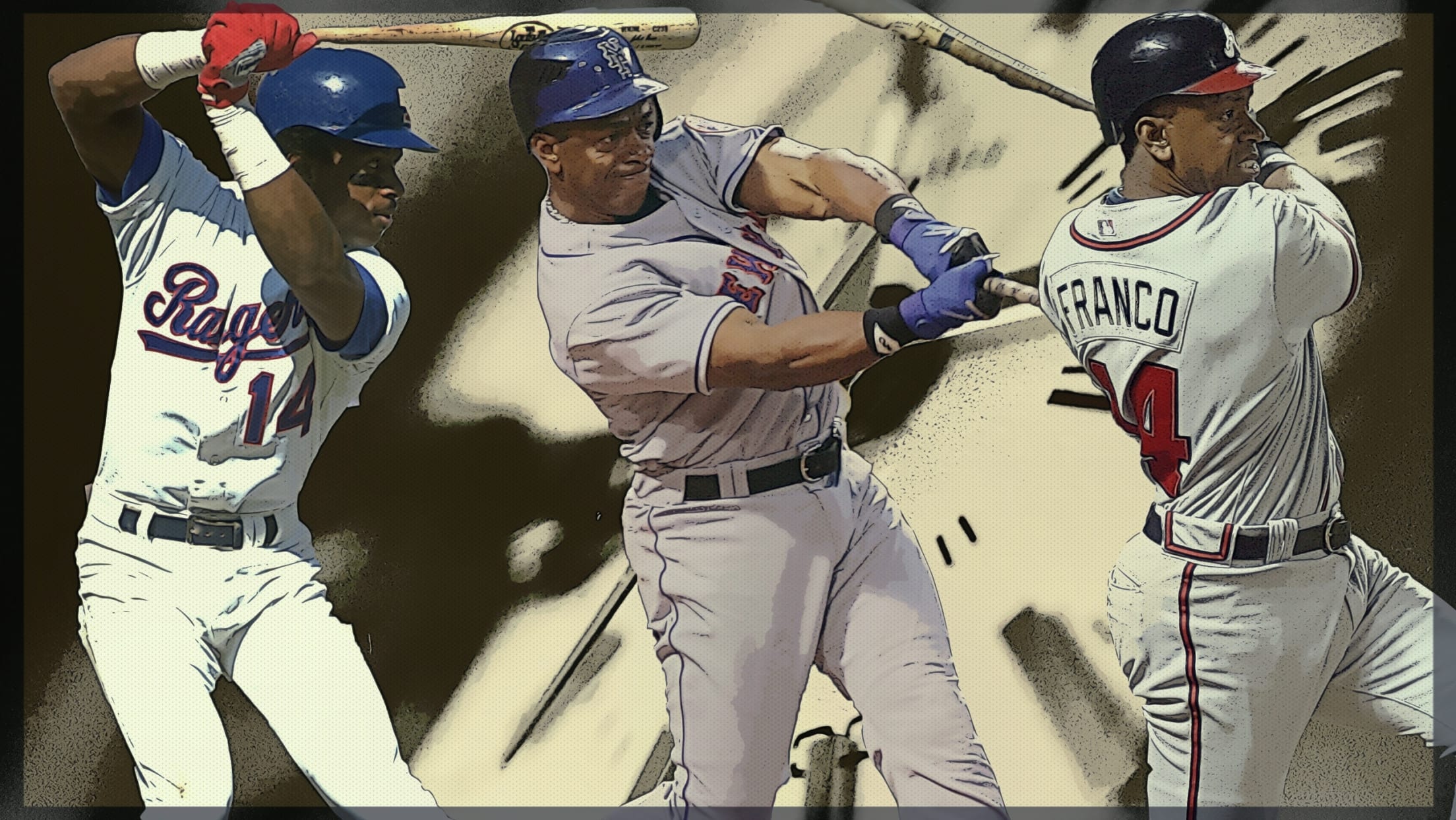 While we're waiting for baseball to come back, we are making do. So once a week, inspired by the late Deadspin's "Let's Remember Some Guys" series, we will take a look at one player in baseball history, why he was great, why he mattered, why we should hang on to