The Atlanta Braves 2022 promotional calendar is full of amazing giveaways, including a few tied to our 2021 World Series victory! Check out our 2022 gate giveaways and ticket packages below and secure your tickets today!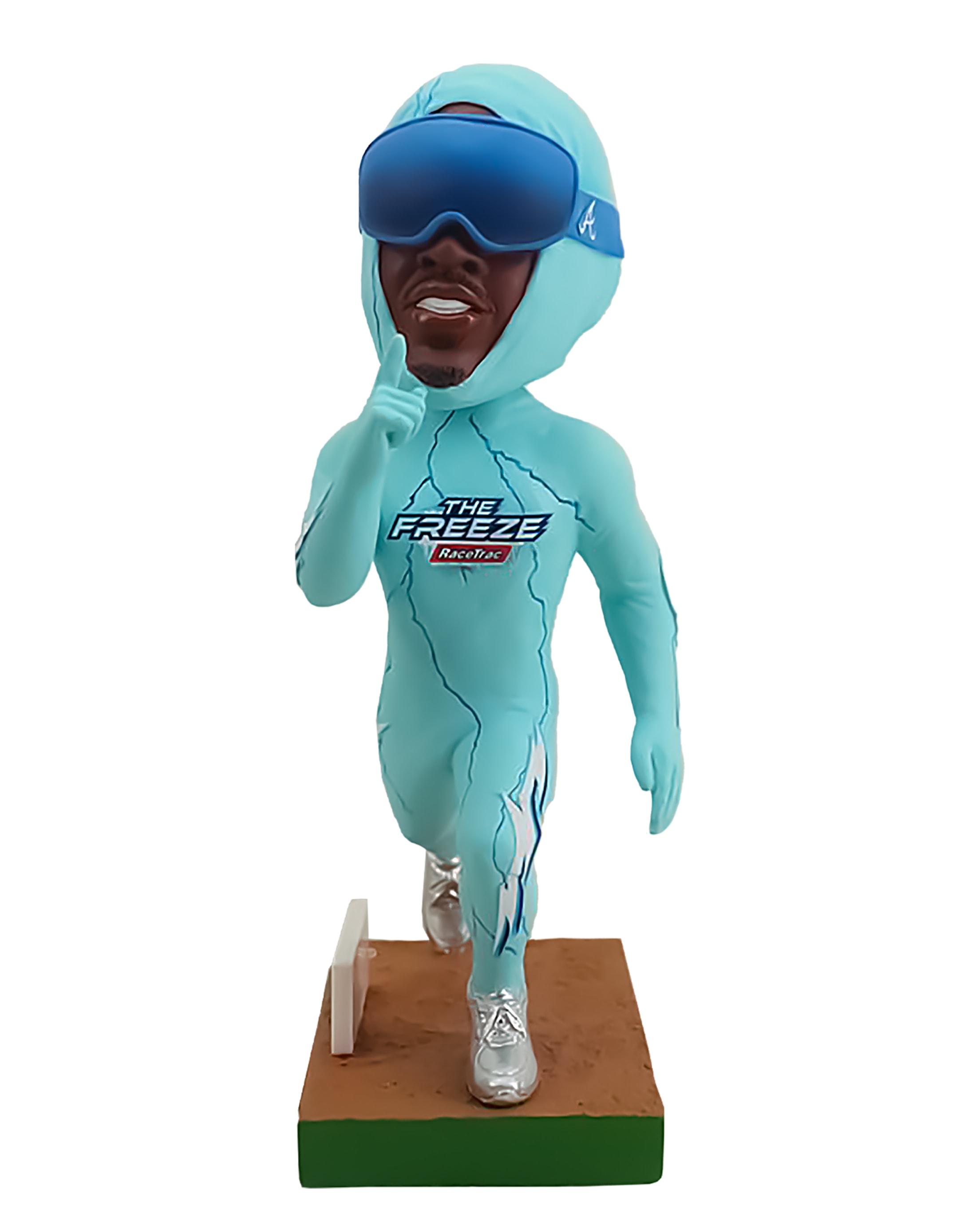 The Freeze Bobblehead
Presented by RaceTrac
Thursday, May 26 vs. Phillies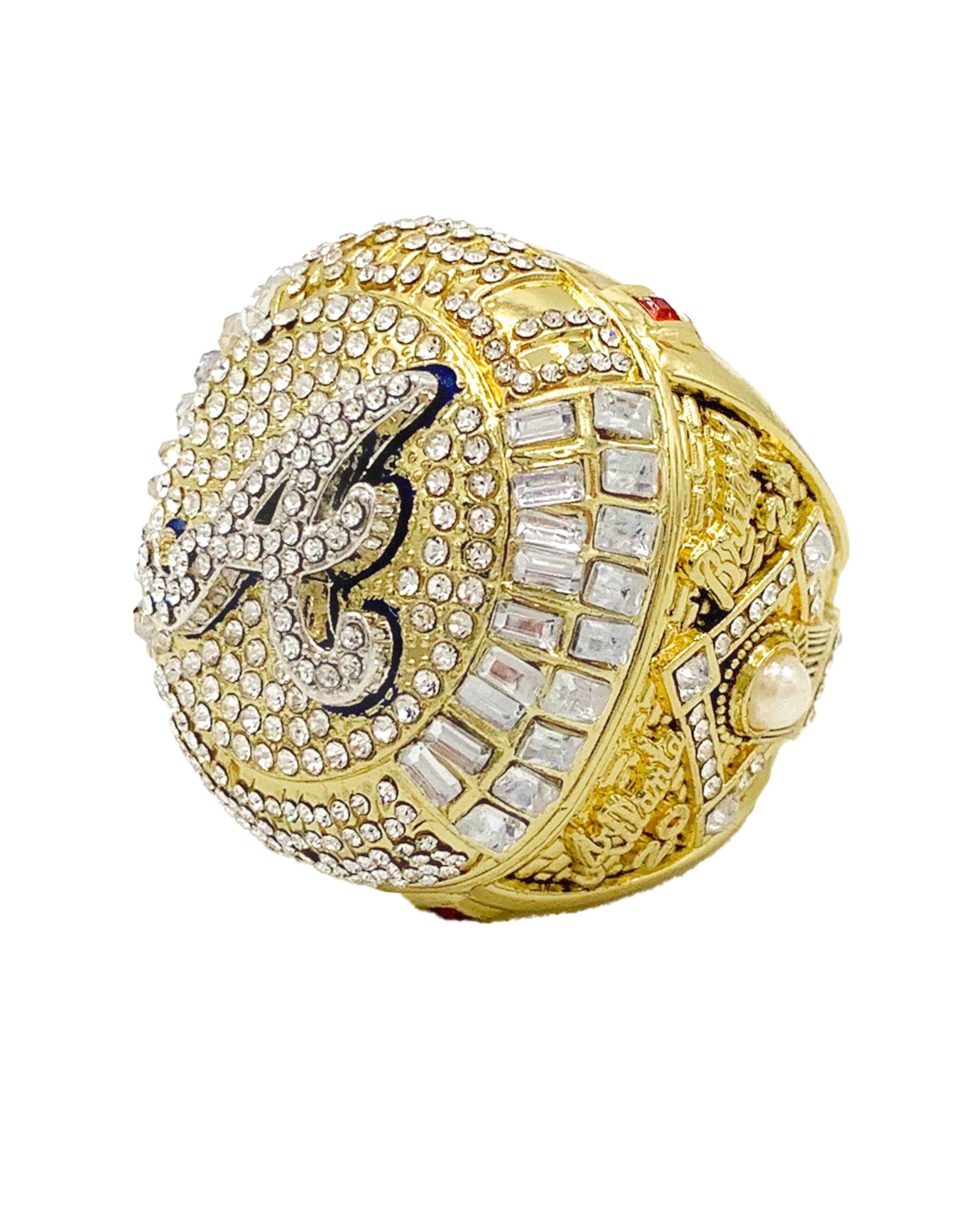 World Series Replica Ring Giveaway #3
Presented by Truist
Wednesday, June 8 vs. Athletics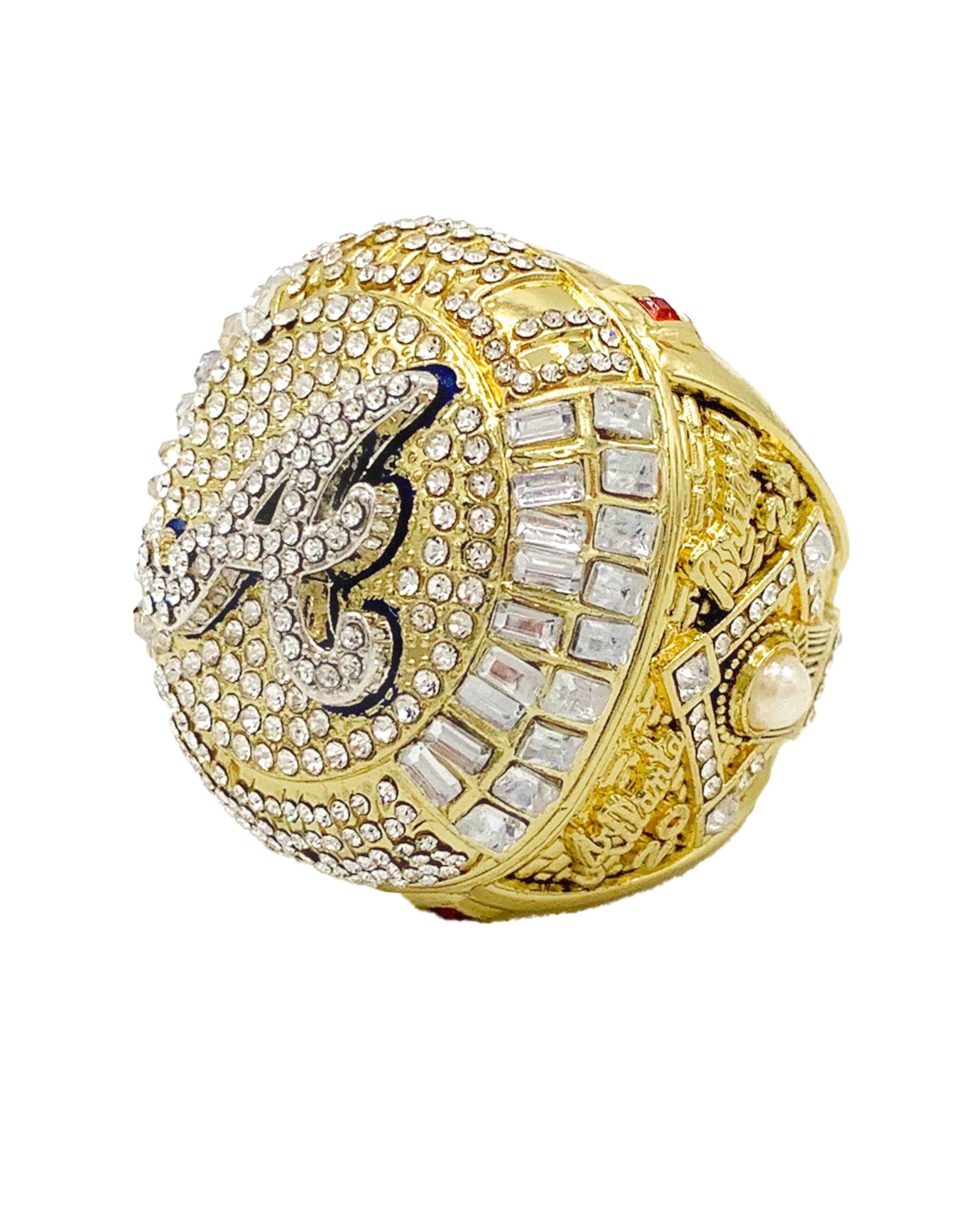 Final World Series Replica Ring Giveaway
Presented by Truist
Monday, July 11 vs. Mets
---
ATLANTA BRAVES PROMOTIONS GIVEAWAY POLICY
All giveaway items will be distributed on the game day specified, when the gates open, on a first-come, first-served basis to the specified number of fans listed for each specific item. Each ticketed guest will receive one (1) giveaway item (while supplies last). Guests with multiple tickets are still subject to one item per person. There are no exceptions to this policy. Giveaway dates, items, and quantities are subject to change. Gate giveaways are listed as a 'Promotion.'
Specialty ticket packages require the purchase of a special ticket to receive the item and/or experience listed with that offer. These are often listed below as a 'Ticket Offer.'
BRAVES TICKET GUARANTEE
You have the Braves' guarantee that if any of the games for which you have tickets and/or a hospitality space at Truist Park (e.g. through A-List memberships, groups, ticket packages, etc.) are cancelled or have restricted capacity due to COVID-19, you have our promise that the value of the impacted game(s) will either be (a) credited to your Braves account (which can be used for the rescheduled ticket package date(s) or for future purchases) or (b) refunded in the same manner that the tickets were obtained.
The terms and conditions of your ticket and policies applicable to use are updated to address COVID-19, and health & safety. By purchasing a Braves ticket, you accept these Terms and Conditions and policies applicable to use.