Each team's best ballpark giveaway of 2019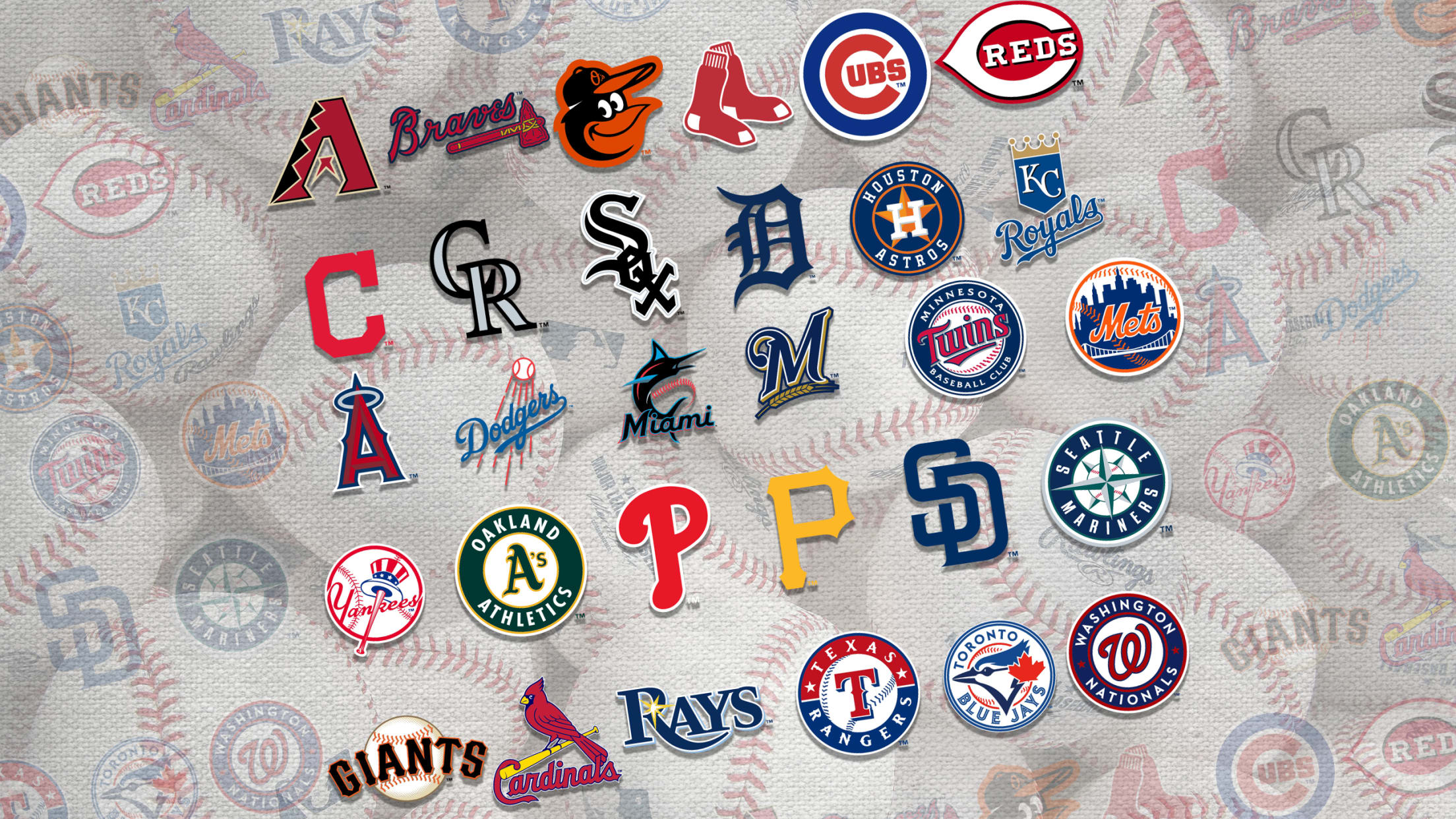 We all love baseball: That's why you're here, reading this right now. But you know what else we all love? Free stuff. When you combine the two, you are living right. So, today, as you continue your wait for Opening Day (4 weeks left!), we bring you both baseball and
We all love baseball: That's why you're here, reading this right now. But you know what else we all love? Free stuff. When you combine the two, you are living right.
So, today, as you continue your wait for Opening Day (4 weeks left!), we bring you both baseball and free stuff, and look at the best ballpark giveaways for each team during the 2019 season. The promotions schedules are out, and the fun stuff is in abundance. Sure, you can always stay home and watch the games on MLB.tv. But then you wouldn't be able to have this stuff in your home.
AMERICAN LEAGUE EAST
Blue Jays: Saturday, May 25 vs. Padres, Smoaky BBQ Set
As part of the Jays' Country Do-Si-Do weekend, they'll be giving out a BBQ set with some sort of Justin Smoak (who is from South Carolina and thus should know BBQ) connection. It's a pun, you see: Smoak BBQ. Get it?
Rays: Saturday, March 30 vs. Astros, Cy Zilla Giveaway
The Rays aren't just giving away a Blake Snell Cy Young bobblehead: They're giving away a Cy Zilla bobblehead, complete with a big green tail and a city to rampage. Snell's grandchildren are going to be so confused when they see that on Grandpa's shelf someday.
Orioles: Friday, Aug. 9, vs. Astros, 30th Anniversary '89 "Why Not?" T-shirt
But wait, you might be asking yourself: Didn't the O's miss the playoffs in 1989? What are they celebrating? Well, the 1989 Orioles rebounded from a 107-loss season in '88 to stay in the playoff chase until the final weekend of the season, rallied by a "Why Not?" slogan. They ended up falling short to the Blue Jays, but they're bringing the team back anyway for a reunion and giving out T-shirts. If that's still not enough for you, they've got fireworks afterward.
Red Sox: Tuesday, September 3, vs. Twins, Andrew Benintendi ALCS Catch Bobblehead
You'll never forget that Andrew Benintendi catch to end Game Four of the ALCS against Houston, and the Red Sox are making sure of it by immortalizing it in bobblehead form.
Yankees: Saturday, May 4, vs. Twins, CC Sabathia Jedi bobblehead
The most Jedi of all baseball players at last gets the Jedi bobblehead he has long deserved.
AL CENTRAL
Indians: Saturday, June 22, vs. Tigers, Replica Ballpark
Can you believe Progressive Field is 25 years old? We're all decaying, people. Anyway, you can celebrate with a replica figurine of the ballpark as it turns old enough to rent a car.
Royals: Saturday, June 8, vs. White Sox, Whit Oven Mitt
When you think Whit Merrifield, you think oven mitts. You do, actually: He famously covers his left hand with a massive glove when he's on base. (He's worried about injuring it when sliding.) So now he gets an oven mitt. Makes sense, right?
Tigers: Saturday, Aug. 10, vs. Kansas City: 100th Anniversary Detroit Stars Replica Jersey
The Tigers will be wearing the old Stars uniform this game as well, and it's maybe the loveliest of all the old Negro Leagues uniforms.
Twins: Friday, May 24, vs. White Sox, Joe Mauer Bobblehead No. 1
The Twins are actually giving out four different Joe Mauer bobbleheads this year, but our favorite is the first one, which has him in his high school uniform. We now want one of those in our high school uniform.
White Sox: Sunday, May 5, vs. Red Sox, Los White Sox Soccer Jersey
Lots of teams do soccer jersey giveaways these days, but few look as sharp as this old school SOX one.
AL WEST
Angels: Friday, April 19, vs. Mariners, Ohtani Blanket
Assuming you already have every Mike Trout giveaway item, cover yourself in the warmth of Shohei Ohtani.
Astros: Monday, May 6, vs. Royals: Jose Altuve and Tony Kemp Hugs For Homers Bobblehead
More bobbleheads should feature grown men hugging, if you ask us.
Athletics: Thursday, June 20, vs. Rays, Oakland Larks Cap
The cap for the Oakland Larks of the Negro League is sharp. The A's should maybe wear these all the time.
Mariners: Friday, Aug. 9, vs. Rays, Edgar Martinez Hall of Fame Bobblehead Night
It was a long time coming for Edgar, and he'll surely be there for his celebratory weekend.
Rangers: Sunday, Sept. 29, vs. Yankees: Final Game T-Shirt
This is the final game at Globe Life Park, and you'll want the T-shirt that proves you were there.
NATIONAL LEAGUE EAST
Braves: Tuesday, June 11, vs. Pirates: Swansberson Bobblehead Night
Who's Swansberson, you ask? That's the half Dansby Swanson, half Charlie Culberson bobblehead giveaway. (In case you haven't heard, they look a lot alike.) This is like that Jeff Goldblum movie when he got melded with a fly.
Marlins: Saturday, June 15, vs. Pirates, Fedora Night If everyone decided at once to wear a fedora to a baseball game, we might convince any onlookers that it was actually 1945.
Mets: Friday, June 28, vs. Braves, 1969 Replica Jersey
This is the weekend the Mets will be celebrating the 50th anniversary of the Amazin' Mets. That thing looks even sharper today.
Nationals: Saturday, May 25, vs. Marlins, Captain Zimmerman Bobblehead
This could be the original National's final year in Washington and, on Marvel Day, he gets the Captain America day he deserves.
Phillies: Thursday, April 25, vs. Marlins, Andrew McCutchen Retro T-Shirt
It is very disorienting to see a throwback T-shirt for a longtime veteran who has yet to actually play for the team that's throwing back.
NL CENTRAL
Brewers: Sunday, July 14, vs. Giants, Cecil Cooper Replica Jersey
Ask your parents, kids: Cecil Cooper was the most fun guy, in the most fun jersey, that you never think about anymore.
Cardinals: Friday, May 10, vs. Pirates, Yadier Molina and Roberto Clemente Bobblehead
Two of baseball history's greatest humanitarians, particularly for their home of Puerto Rico, together on the same bobblehead.
Cubs: Thursday, June 20, vs. Mets, Javier Baez sliding coin bank
The only question here is whether he's sliding wearing a helmet or sliding wearing a glove.
Pirates: Sunday, July 21, vs. Phillies, Kids Pierogy Figurines
You don't have nearly enough Pierogy Figurines in your life.
Reds: Thursday, July 18, vs. Cardinals, Yasiel Puig Bobblehead
We are so fascinated to see what Yasiel Puig looks like in a Reds uniform that we want everything that can possibly prove it happened.
NL WEST
D-backs: Saturday, May 18, vs. Giants, Randy Johnson Perfect Game Starting Lineup Figurine
Starting Lineup figurines are a staple of any '90s youth's childhood … just like Randy Johnson, actually.
Dodgers: Saturday, July 20, vs. Marlins, Fernando Valenzuela Legends of Dodgers Baseball Bobblehead
The Dodgers are doing a Legends of Dodgers Baseball bobblehead series this year, and they're all great … but Fernando is Fernando.
Giants: Saturday, April 27, vs. Yankees, Willie Mays 20th Anniversary Bobblehead
Anything Willie Mays related obviously trumps anything non-Willie Mays related.
Padres: Sunday, July 14, vs. Braves, Bruce Lee Tribute T-shirt
Does your team have a Bruce Lee night? Yeah, we didn't think so.
Rockies: Sunday, April 7, vs. Dodgers, Wild Card Pennant
The Rockies are still adding promotions to their schedule, but for now, enjoy the acknowledgement of Colorado making the playoffs, something that has only happened five seasons in its history.