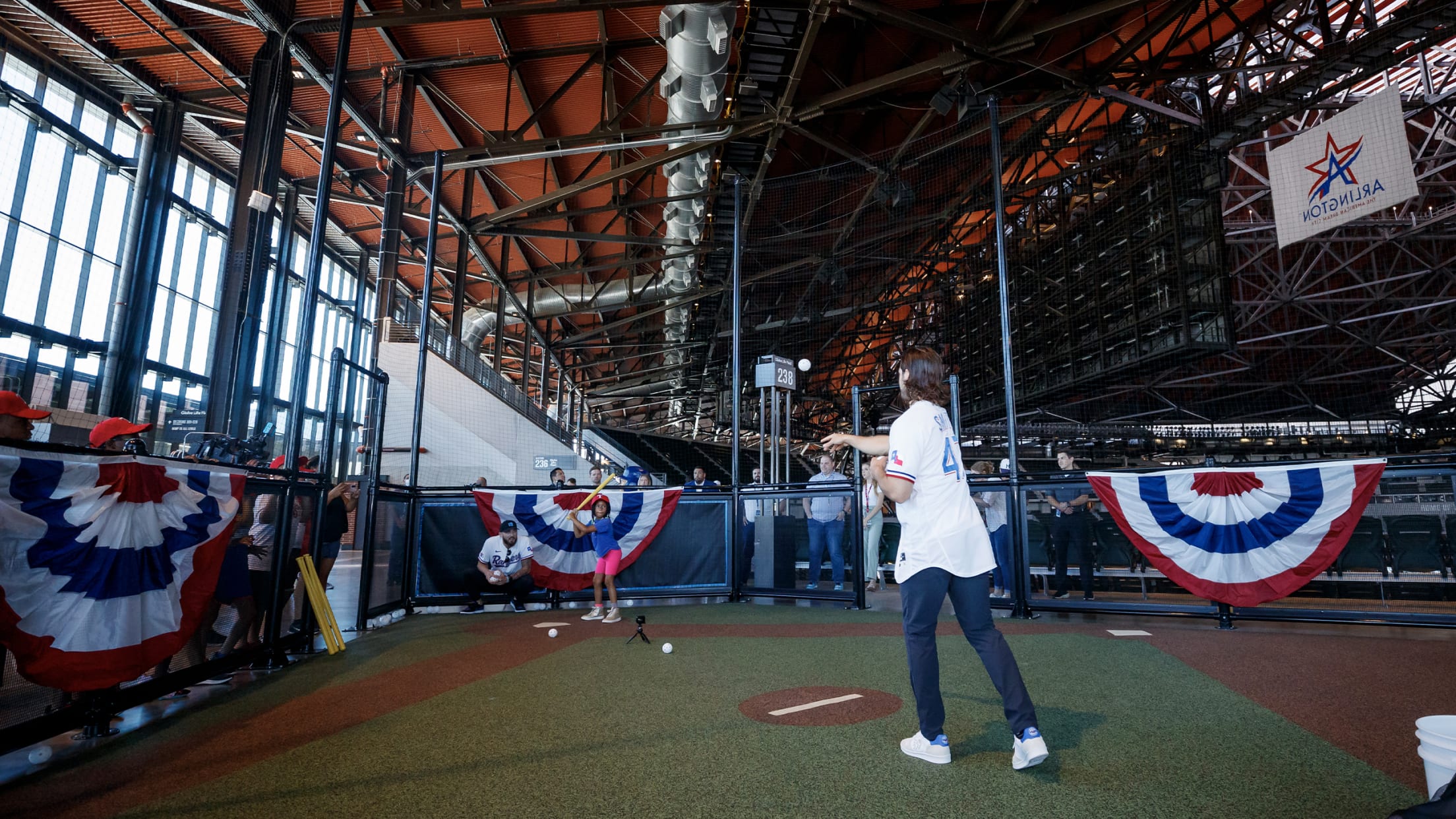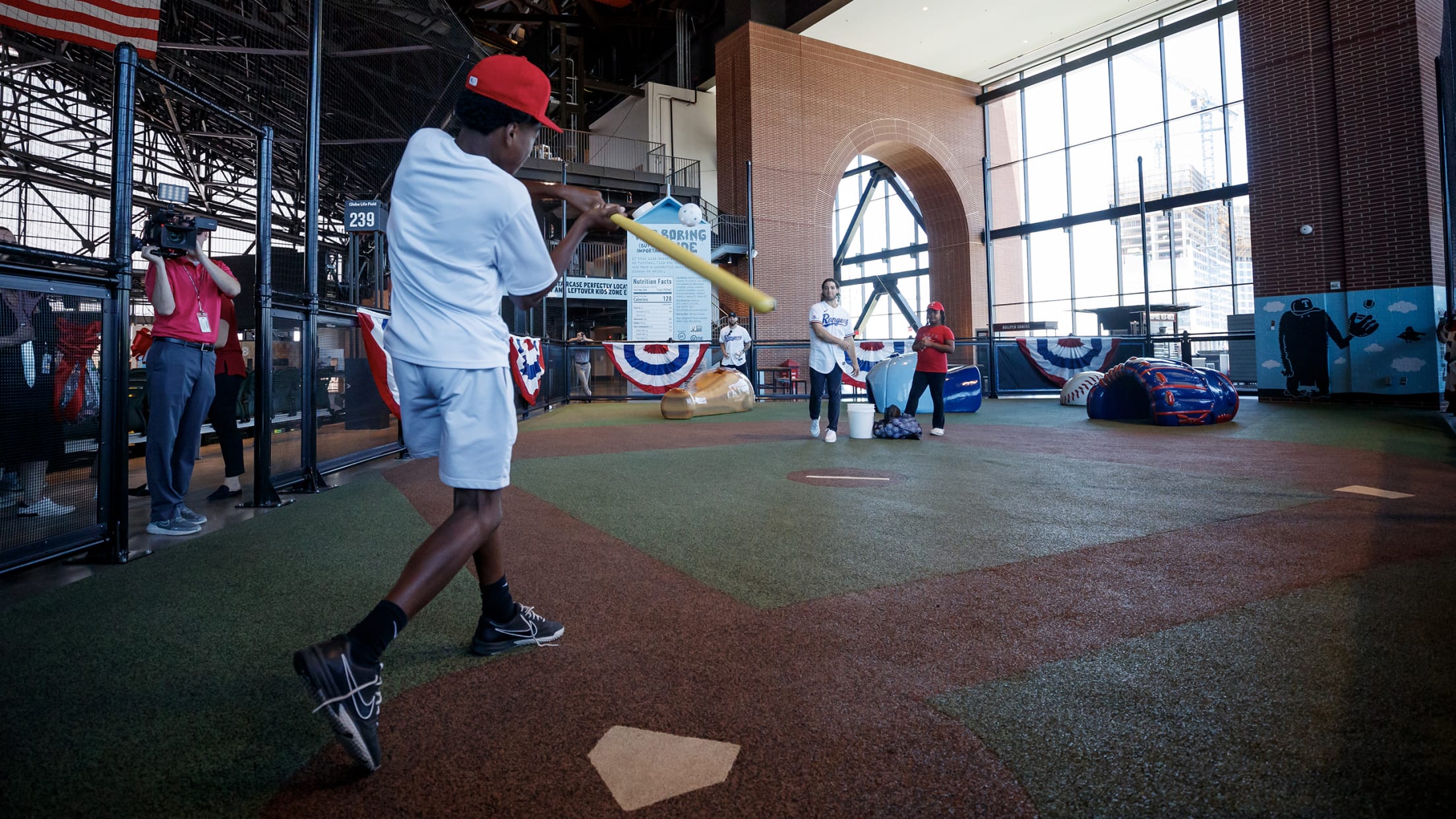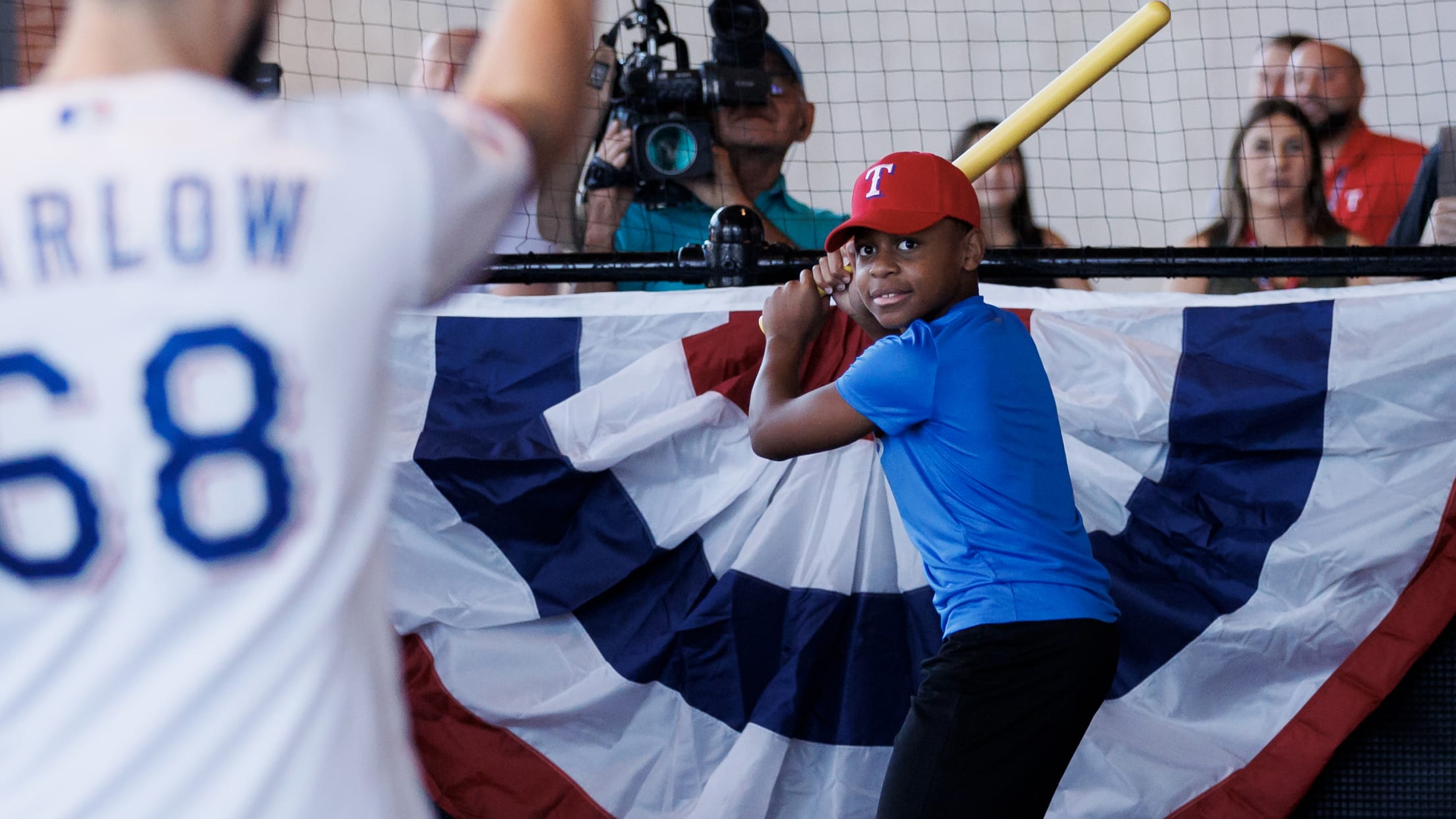 It's not summer without wiffle ball.
Welcome to Oatly Park, the new kid-friendly wiffle ball park at Globe Life Field that invites young fans at Rangers home games to swing for the fences!
The new park is located on the upper concourse in center field above the Grand Slam Team Store. Dimensions of the new park are 59 feet to center field, 51 feet down the right-field line, and 49 feet down the left-field line.
Oatly Park will open when ballpark gates open through the end of the 4th inning. From the top of the 5th inning until the end of the game, free play will be available on the baseball themed ground elements. Each youngster 48" and shorter will get five swings.
Oatly Park draws inspiration from the Vandergriff Plaza wiffle ball experience that operated at The Ballpark in Arlington from 1995 – 2011.