Gallo progresses as Rangers switch up closers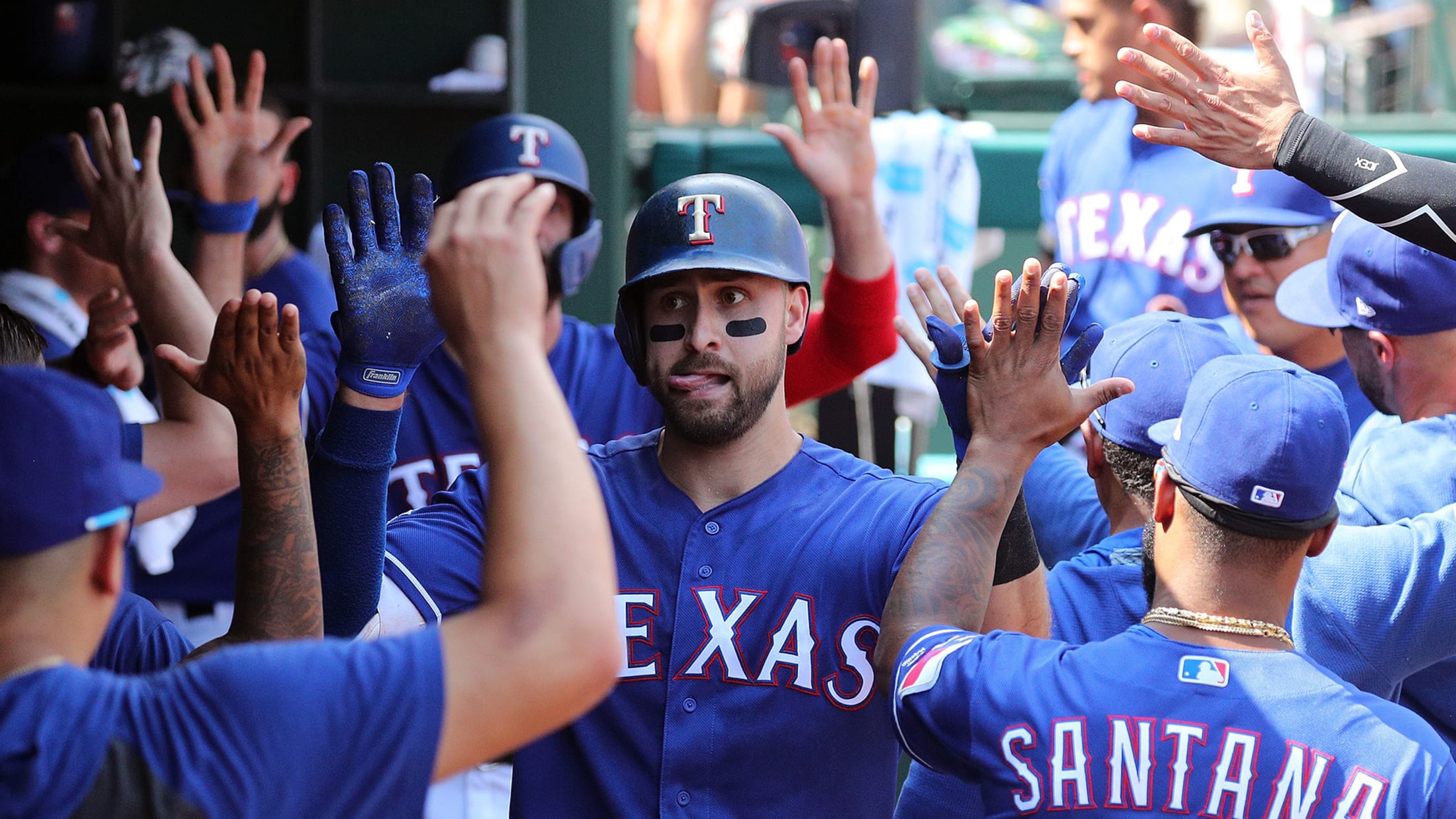 BOSTON -- Joey Gallo is making steps in his rehab process. On Tuesday, the outfielder took swings off a tee for the first time since he was placed on the 10-day injured list with a strained left oblique on June 2. Gallo was removed during a plate appearance on June
BOSTON -- Joey Gallo is making steps in his rehab process.
On Tuesday, the outfielder took swings off a tee for the first time since he was placed on the 10-day injured list with a strained left oblique on June 2. Gallo was removed during a plate appearance on June 1 against the Royals.
The 25-year-old led the American League with a 1.074 OPS and .653 slugging percentage at the time of his injury. Gallo is batting .276 with 17 home runs and 41 RBIs in 50 games this season. He ranked eighth among outfielders in the first round of All-Star Game voting.
And the closer is ...
The Rangers' closing scenario could get a new look. Actually, four new looks.
Manager Chris Woodward is considering a no-role closer that would incorporate relievers Jesse Chavez, Shawn Kelley, Jose Leclerc and Chris Martin. The concept began when the Rangers moved Leclerc out of the closer role and aims to keep the relievers rested.
"Basically, all four of those guys … those are most dependable guys down there. I can close [with] any one of those guys," Woodward said.
Woodward said Kelley would be called upon as the closer "primarily most of the time" based on his availability. But the decision on who to call upon will also be circumstantial, considering high-leverage situations, matchups and consecutive days of work.
"It's kind of unfair for Kelley to just say that 'you're the guy'," Woodward said. "I know we've done it that way because he's had so much success. But I think moving forward, we're just whoever, honestly, whoever's fresh. I'd hate to use Kelley only if he pitches back-to-back. It's not fair when we have other guys that are fresh.
If I have that luxury of who I think is the best pitcher today, using him in the 8th and then possibly using somebody else in the 9th, who's still good, but just isn't the closer, it's huge for us to be able to interchange guys like that."
Of the four, it was Martin who had the responsibility of sealing the Rangers' 9-5 win over Boston on Tuesday night. He gave up a home run to Mookie Betts to lead off the bottom of the ninth, but closed out the game with a strikeout and two groundouts.
Entering Tuesday's game against the Red Sox, the Rangers bullpen has a 3.09 ERA in its last 11 contests. The bullpen has allowed the second-most hits and fourth-most runs in the American League, but is tied for second-most wins.