Rangers, UNT create Nadel scholarship
Award for students seeking career in sports broadcasting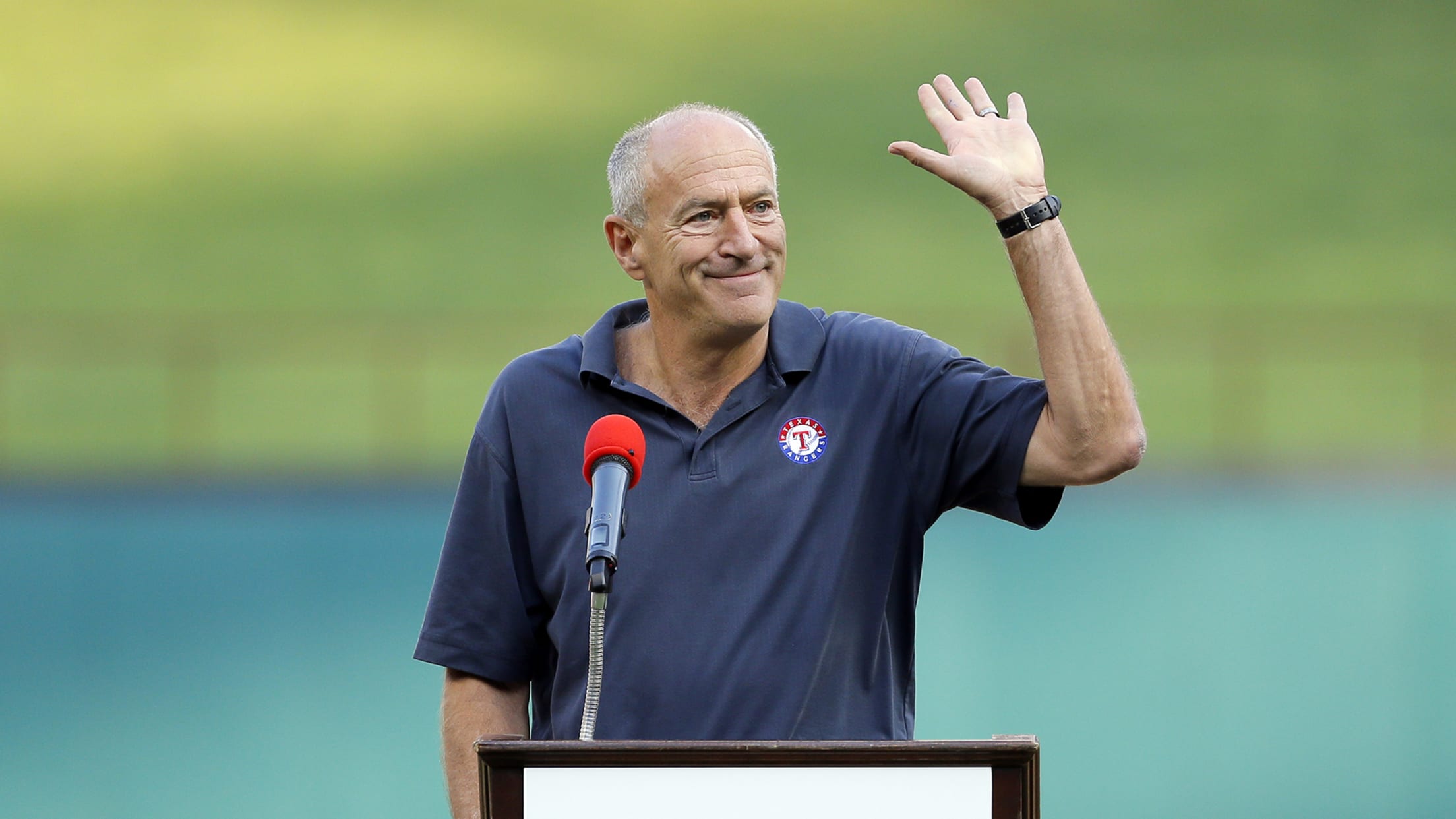 ARLINGTON -- The Texas Rangers Baseball Foundation continues to stay active in the community, most recently creating a scholarship set up in the name of broadcaster Eric Nadel, and preparing their annual Thanksgiving dinner distribution at the Rangers' Youth Academy in West Dallas. The Foundation is joining the University of
ARLINGTON -- The Texas Rangers Baseball Foundation continues to stay active in the community, most recently creating a scholarship set up in the name of broadcaster Eric Nadel, and preparing their annual Thanksgiving dinner distribution at the Rangers' Youth Academy in West Dallas.
The Foundation is joining the University of North Texas to offer the Eric Nadel Excellence in Sports Broadcasting Scholarship. The $30,000 scholarship will provide two students "with a passion for sports broadcasting" $15,000 each over two academic years.
"I have spoken to several classes at UNT and have always been very impressed with the quality of their journalism and media arts programs," Nadel said. "Obviously, they have helped produce a lot of the sports announcers currently working in DFW and around the Southwest."
Hall of Fame voice, Hall of Fame heart.

Our very own @nadeler and @RangersCare have teamed up to create the Eric Nadel Excellence in Sports Broadcasting Scholarship to be awarded to two passionate @UNTNews students beginning Fall of 2021! 🎙❤️ pic.twitter.com/2agrPhQZjT

— Texas Rangers (@Rangers) November 18, 2020
Nadel just completed his 42nd year broadcasting for the Rangers. He was a 2012 inductee into the Texas Rangers Baseball Hall of Fame and received the National Baseball Hall of Fame's Ford C. Frick Award for excellence in broadcasting in '14.
The scholarship will be awarded to an incoming junior to provide funding for both junior and senior years for studies within the Mayborn School of Journalism or UNT's Media Arts Department.
The scholarship is designed primarily for students who are focused on a career in sports broadcasting. This includes students in Converged Broadcast Media, which provides education in all areas of broadcasting, including sports, and also Broadcast Journalism, with a strong focus on sports. Sports journalism and media are among the fastest growing areas of study at UNT.
In addition, the Foundation is providing Thanksgiving meals for 200 families in West Dallas from 6-8 p.m. on Friday at the Mercy Street Sports Complex.
The Buckner Foundation and Kroger will join the Texas Rangers Baseball Foundation in donating turkeys and side dishes to families selected by Buckner, the Dallas Housing Authority, Mercy Street Sports Complex and Texas Rangers MLB Youth Academy.