Choo: 'A good time to think about other people'
Elder statesman 'ultimate example' as Rangers navigate challenges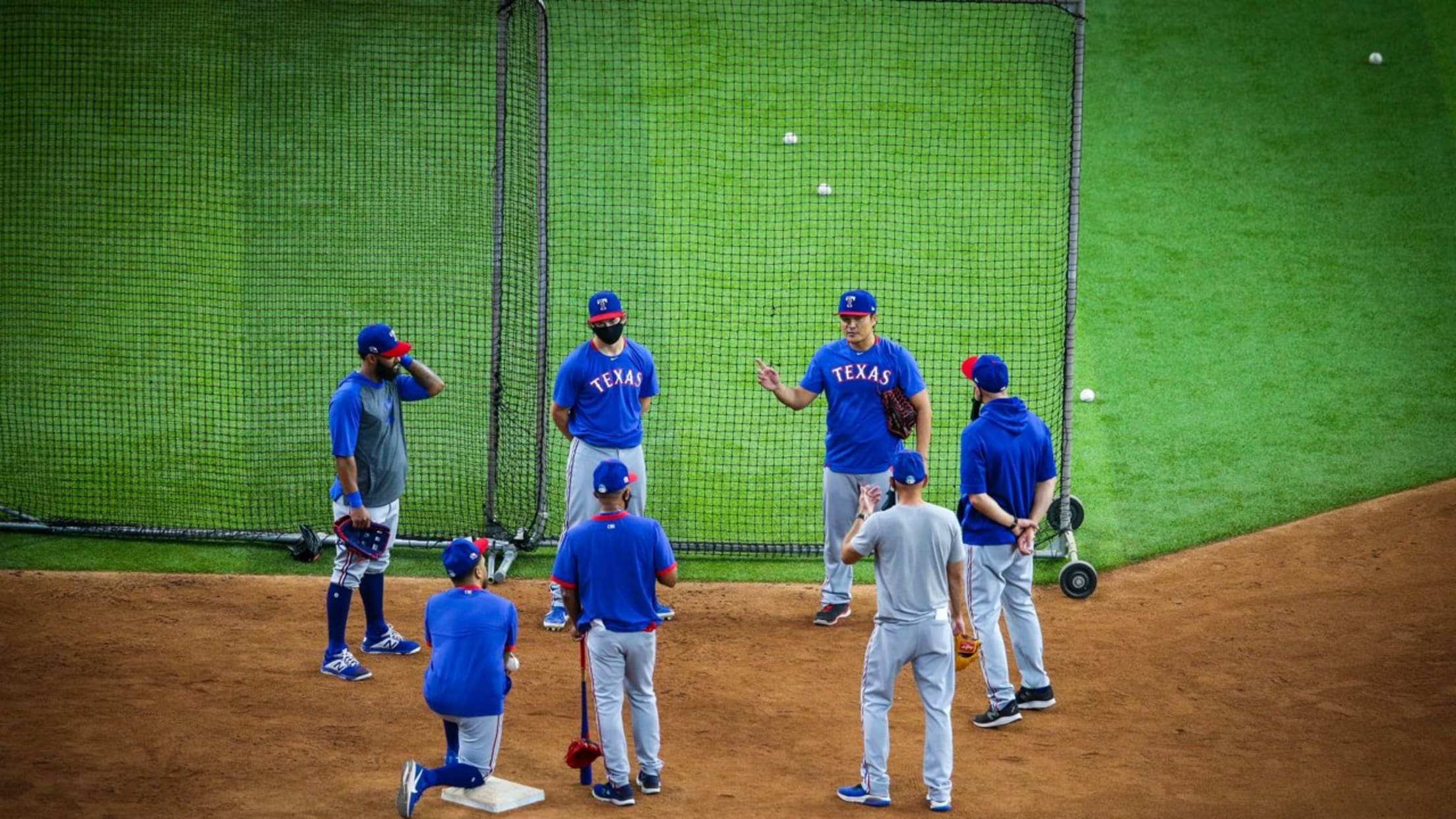 ARLINGTON -- Rangers outfielder Shin-Soo Choo is a free agent after this season, but that's far from his biggest concern. His parents are back in Korea. He has three children -- Alan (15), Aiden (10) and Abigail (8) -- who are involved in youth sports here in Texas. He is
ARLINGTON -- Rangers outfielder Shin-Soo Choo is a free agent after this season, but that's far from his biggest concern.
His parents are back in Korea. He has three children -- Alan (15), Aiden (10) and Abigail (8) -- who are involved in youth sports here in Texas. He is also hoping his chosen profession will be able to manage the COVID-19 crisis well enough for a 60-game schedule to be played.
There is more than enough to keep him concerned without getting too caught up in his pending free agency.
"Yeah, I think this time is a great time to think about other people," Choo said. "Not just me. I know each person's self is very important, that's the most important thing. In this time, with coronavirus, [it's an] everybody thing, wearing a mask.
"Nobody feels comfortable wearing a mask. Wearing a mask, it's not for myself, it's for other people. You don't want to affect other people; that's why you're wearing a mask. So, I think this time would be a good time to think about other people first."
The Rangers are wearing masks at Globe Life Field. They have already had two players -- Joey Gallo and Brett Martin -- test positive for COVID-19. Manager Chris Woodward is satisfied his players are taking safety and health protocols seriously.
Gallo asymptomatic | Martin tests positive
But Choo, the oldest player on the team, will have no hesitation about reminding them. Choo, as the Rangers' elder statesman, commands respect in the clubhouse for many reasons.
Woodward said Choo's leadership is the "ultimate example" of what the Rangers are looking for in dealing with what is happening in baseball.
"He obviously has had concerns with everything that is going on like a lot of guys have had," Woodward said. "To set the example for the rest of the guys -- washing their hands, trying to maintain distance, keep their mask on in the clubhouse -- I kind of expect him to be a leader in that, not only on the field but off the field as well."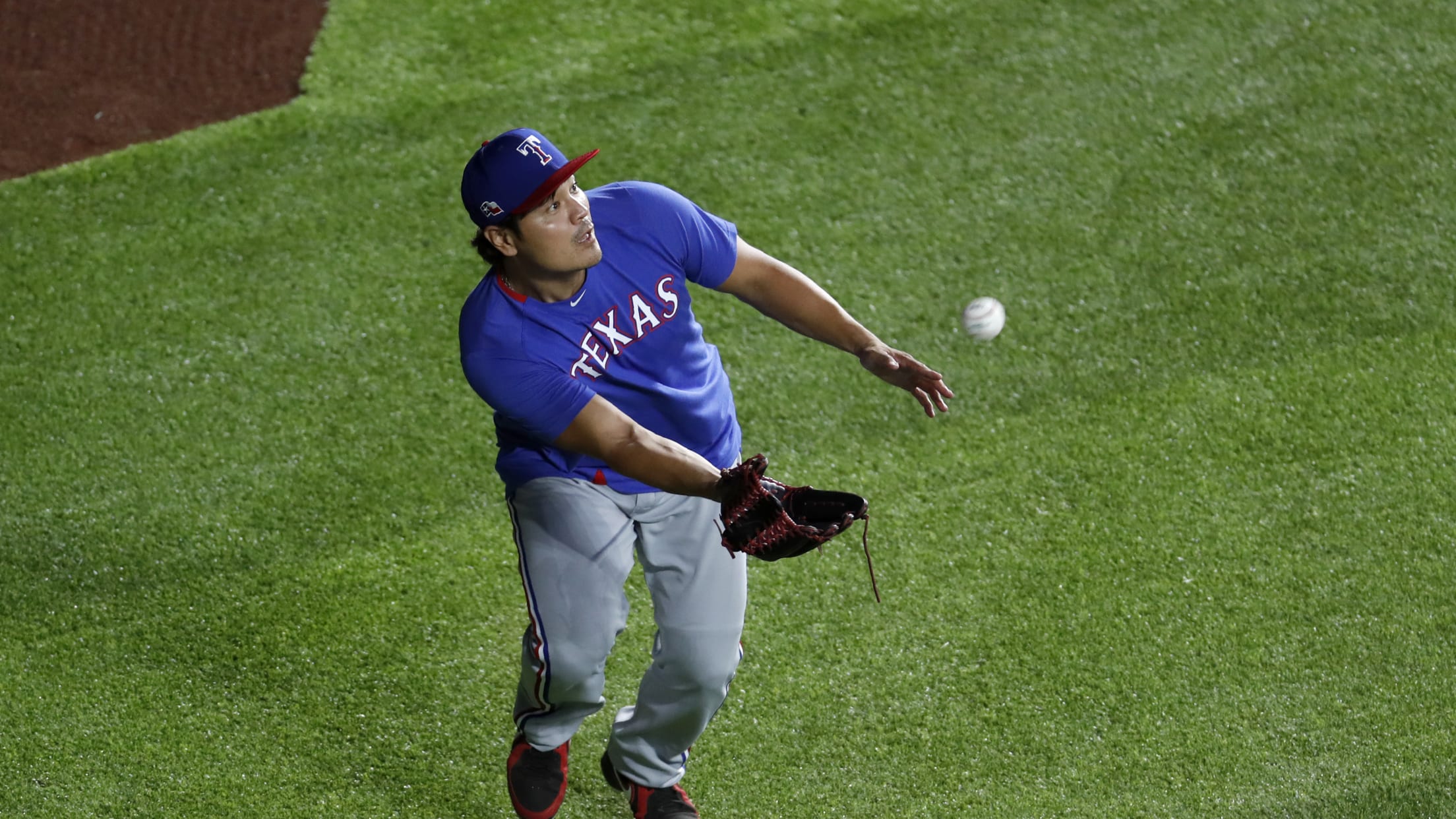 Think people have to make an adjustment? Choo is famous for arriving at the clubhouse at 5 a.m. during Spring Training every day. He can't do that right now. The Rangers' strict schedules dictate later arrivals.
But Choo has gone to his sons' baseball games and did not like what he saw. There were signs imploring people to wear masks and maintain social distancing, but ...
"Nobody's doing it," Choo said. "That's why I worry. There are signs everywhere, but nobody's doing it. It looks like nothing happened the last three months. In between games parents try to clean the dugout, but I don't know how much they clean in detail."
That's why he wants to deliver a strong message to his Rangers teammates.
"If you make a bad decision one time, you're affecting your family, you're affecting your teammates," Choo said. "And then your teammates go home, and you don't know their health situation. So you don't want to bring risk to your other teammates' family. So, I think this is a great time to think about other people first."
The Rangers may need to think long and hard about Choo when he becomes a free agent. Choo turns 38 on Monday but remains productive offensively. Over the past three seasons he hit a combined .263/.368/.437 for an .806 OPS.
Choo averages 6.11 runs created per 27 outs, which ranks 34th out of 169 qualifying players. For comparison, the four guys right behind him are José Abreu (6.08), Matt Chapman (6.06), Jed Lowrie (6.04) and Nick Castellanos (6.00), according to STATS Inc. The Rangers pursued Castellanos as a free agent last winter.
"To be honest, I was worried, this may be my last season for my career," Choo said. "Who knows? I'm not thinking about that now. I just think about every season, I always believe in myself and I can play a couple more years. I just prepare every day. Even when this happened, I try to prepare the best I can."