Honeywell throws batting practice, feels good
Rays' 2014 Draft pick missed all of '18 due to Tommy John surgery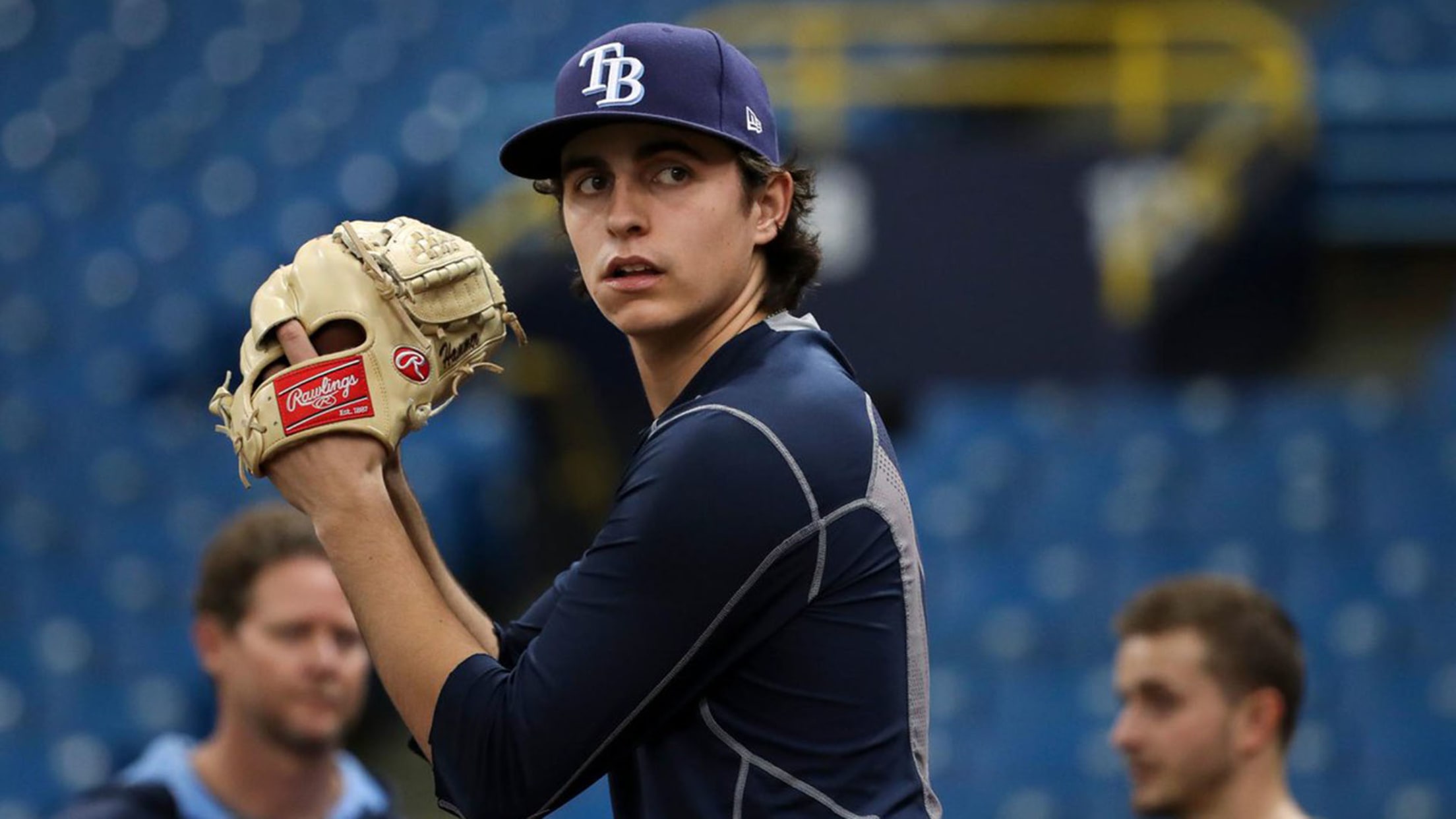 PORT CHARLOTTE, Fla. -- Brent Honeywell knows he can't get ahead of himself during his rehab, but he's starting to feel how close he is to returning to game action. "I feel the aspects of the game getting back in the body a little bit," Honeywell said Friday. "But I
PORT CHARLOTTE, Fla. -- Brent Honeywell knows he can't get ahead of himself during his rehab, but he's starting to feel how close he is to returning to game action.
"I feel the aspects of the game getting back in the body a little bit," Honeywell said Friday. "But I can't get ahead of myself. As soon as I get ahead of myself, who knows? Nothing good comes out when you get ahead of yourself during the rehab process."
The Rays' top pitching prospect missed the entire 2018 season after undergoing Tommy John surgery last spring. Friday was the second time Honeywell pitched in live batting practice since suffering the injury to his right ulnar collateral ligament.
"Everything today was good," Honeywell said. "The action was good. It was a lot better than the first time because of my comfort level."
Honeywell threw 20 pitches on Friday, which is up from the 15 he threw in his first live BP on Tuesday. Jose De Leon, who also underwent Tommy John surgery last spring, participated in his second live batting practice session as well. Anthony Banda, who suffered the same injury in May, isn't at the pace of Honeywell and De Leon, but he threw yet another bullpen session on Friday and seems to be ahead of schedule in his rehab.
A big crowd gathered at Field 5 at Charlotte Sports Park to watch Honeywell and De Leon throw. Rays manager Kevin Cash, pitching coach Kyle Snyder and ace Blake Snell were some of the main spectators for the live batting practice. Third baseman Matt Duffy, who is recovering from a left hamstring injury that has limited him to just one Grapefruit League game, was one of three hitters facing the two pitchers on Friday.
"There's a bit of an uncomfortable spot when you don't see a hitter for a year and then you're facing your own guys," Honeywell said. "I want them to get their swings in. I know Duffy needs to get his swings in. My biggest thing is I have to throw the ball over the plate."
Honeywell doesn't exactly know what the full plan is, but he expects to add an up-down in his next live batting practice session next week. He believes he'll be able to get to 25 pitches next time out and then 30 the time after that. It's the progression he and the team will take until Honeywell is ready to get into Minor League game action, likely sometime around May.
"There's no sense to speed it up, there's no sense to slow it down," Honeywell said. "Just stay right where you're at. Today I felt like I was a little more intense than I was on Tuesday."
Aside from managing his pitch count and the overall workload, Honeywell has been cleared to throw all of his pitches off the mound.
"I threw all of them today and I was happy with the reaction I got from hitters," Honeywell said. "That was key for me. If I can get guys right now to seek the ball in the zone and give me some kind of offering, then I did my job."
Juan Toribio covers the Rays for MLB.com. Follow him on Twitter @juanctoribio.