Rays' Neander named Executive of the Year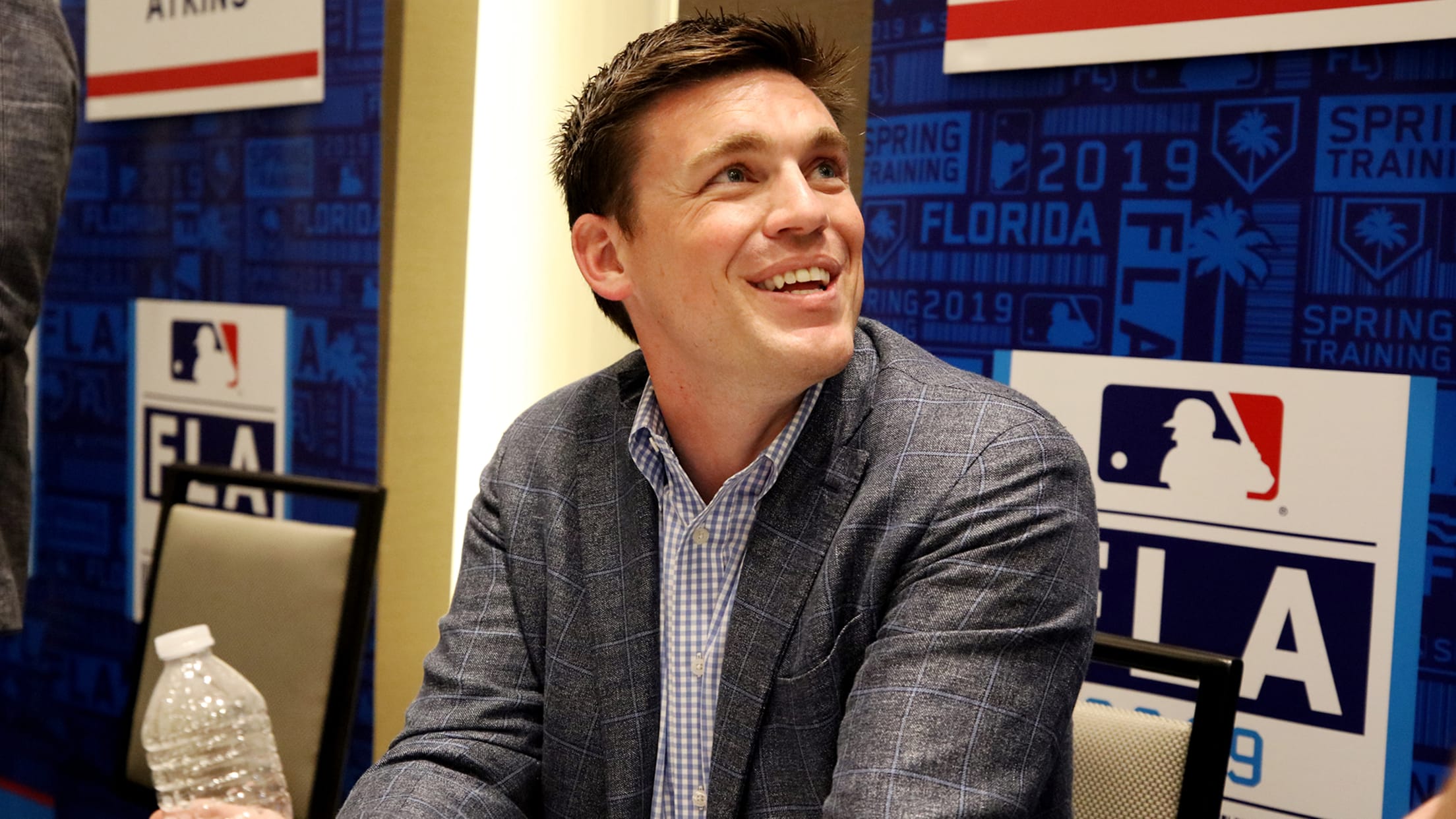 SCOTTSDALE, Ariz. -- Fresh off a season in which his Tampa Bay Rays were one of the best stories in baseball, Erik Neander was crowned as the sport's top executive. Neander was named the 2019 Executive of the Year on Monday night at the annual General Managers Meetings. Neander, who
SCOTTSDALE, Ariz. -- Fresh off a season in which his Tampa Bay Rays were one of the best stories in baseball, Erik Neander was crowned as the sport's top executive.
Neander was named the 2019 Executive of the Year on Monday night at the annual General Managers Meetings.
Neander, who finished tied for second behind Oakland's Billy Beane last year, won the honor this year, the second year the award has been bestowed by Major League Baseball.
• Lowe finishes third in AL Rookie of Year voting
Brian Cashman of the Yankees finished second in the vote. Beane and Minnesota's Derek Falvey tied for third. The vote, which is conducted among the league's 30 teams, took place before the postseason.
"I am both humbled and honored to be recognized by Major League Baseball and the executives who voted on the award," Neander said. "This recognition deserves to be shared across our entire staff, as well as the players who left it all on the field.
"It's our collective commitment that allows something like this to be possible. While we fell short of our ultimate on-field goal in 2019, I am proud of our progress, and we'll do all we can to build upon that in the coming years."
The Rays were a surprise team this season, charging to 96 wins and an American League Wild Card spot despite having one of the five lowest payrolls in the league.
Neander's biggest moves for the 2019 season actually came in 2018, starting with last summer's trade of Chris Archer to the Pirates for a package led by Tyler Glasnow and Austin Meadows and a deal that landed Tommy Pham from the Cardinals.
The Rays made some key free-agent acquisitions, signing Charlie Morton -- an AL Cy Young finalist in 2019 -- and Avisaíl García to supplement Tampa Bay's talented, young roster. Tampa Bay also made offseason deals to acquire Yandy Díaz and Emilio Pagán, then added Travis d'Arnaud, Nick Anderson, Eric Sogard and Jesús Aguilar over the summer.
Under Neander, the Rays also have put together one of the game's top farm systems, with six of the game's top 100 prospects, according to MLB Pipeline, including the No. 1 overall prospect, Wander Franco.
Since he was promoted to his current role as senior VP of baseball operations and general manager in November 2016, Neander -- one of the youngest GMs in the game at 36 years old -- has overseen a Rays club that has won 90 and 96 games over the past two seasons.
Mark Feinsand, an executive reporter, originally joined MLB.com as a reporter in 2001.