Glasnow expected to have Tommy John
Rays' ace consulting with doctors; 'I knew I was going to probably get [surgery] eventually'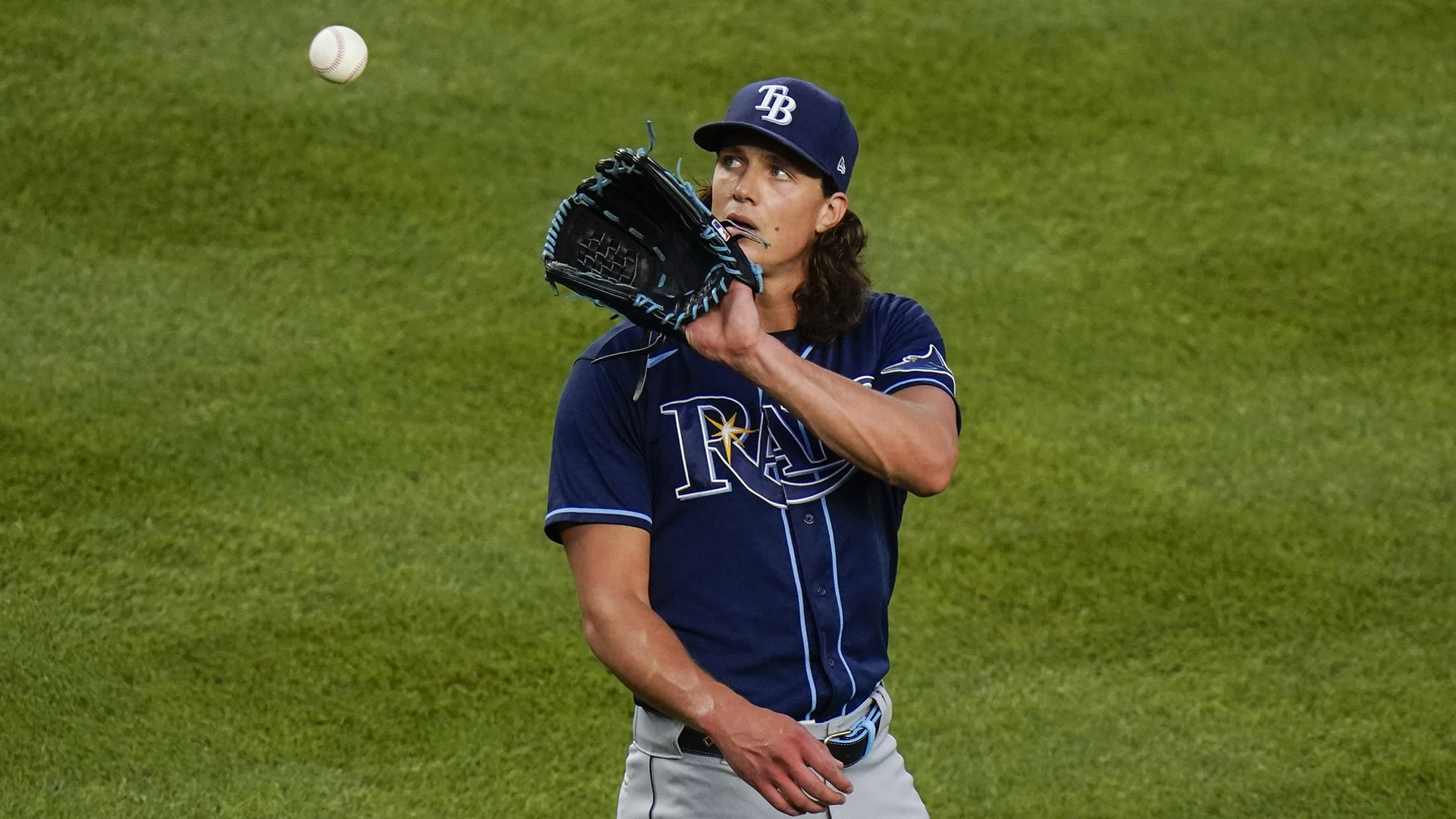 ST. PETERSBURG -- If the Rays are going to make another deep run through October, they'll likely have to do so without ace Tyler Glasnow. Glasnow will meet on Tuesday with Dr. Keith Meister, and he is expecting that Tommy John surgery will be recommended to address the partially torn
Injuries & Roster Moves: Duo to Durham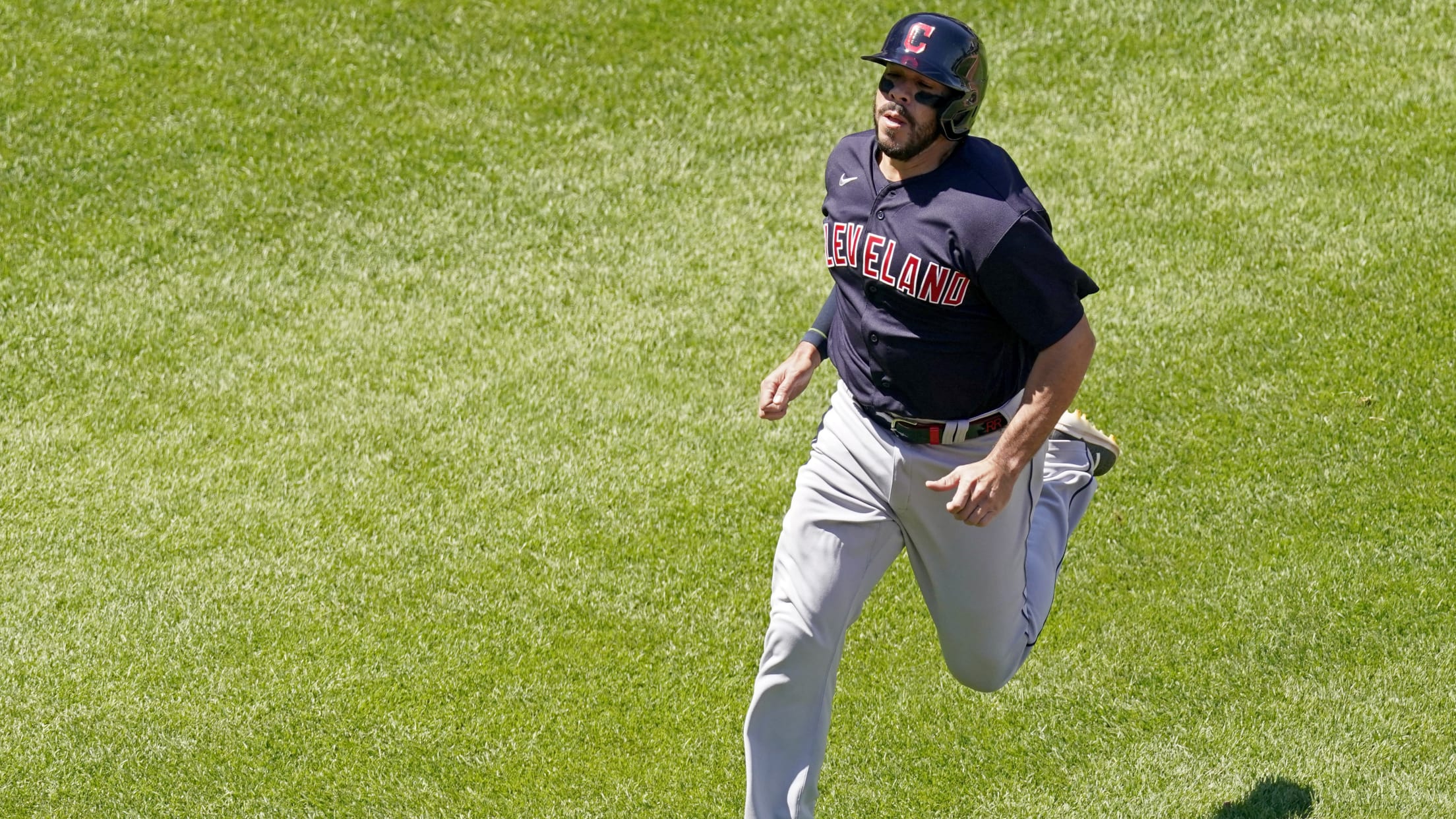 Keep track of the Rays' recent transactions and injury updates throughout the season.
Fairbanks to IL with shoulder inflammation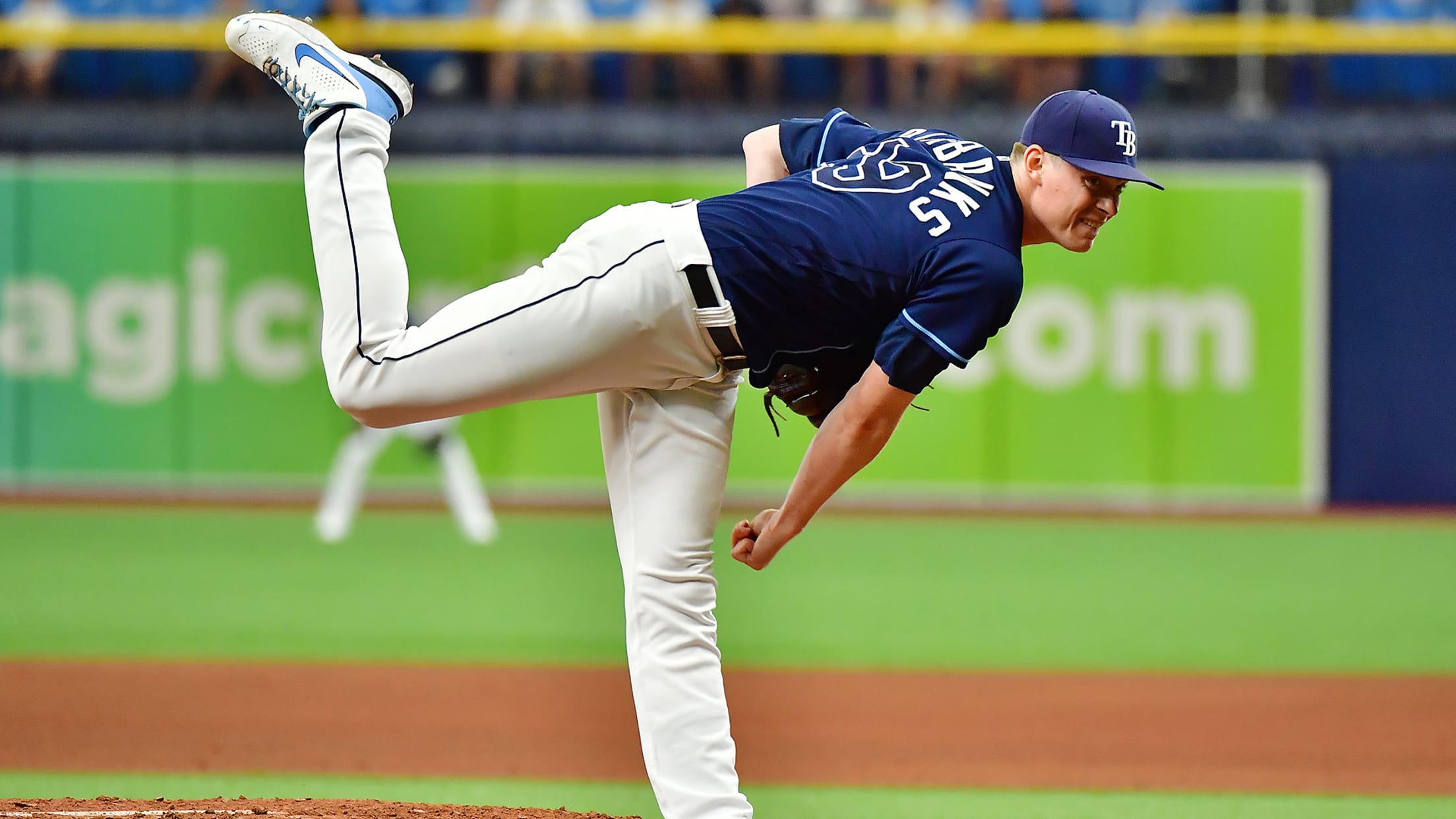 ST. PETERSBURG -- The Rays' injury-riddled bullpen took another hit Thursday, when the club placed high-leverage reliever Pete Fairbanks on the 10-day injured list due to right shoulder inflammation. Fairbanks exited the Rays' 3-1 loss against the Yankees on Wednesday night in the 10th inning after informing pitching coach Kyle
Fairbanks exits in 10th as Rays fall to Yanks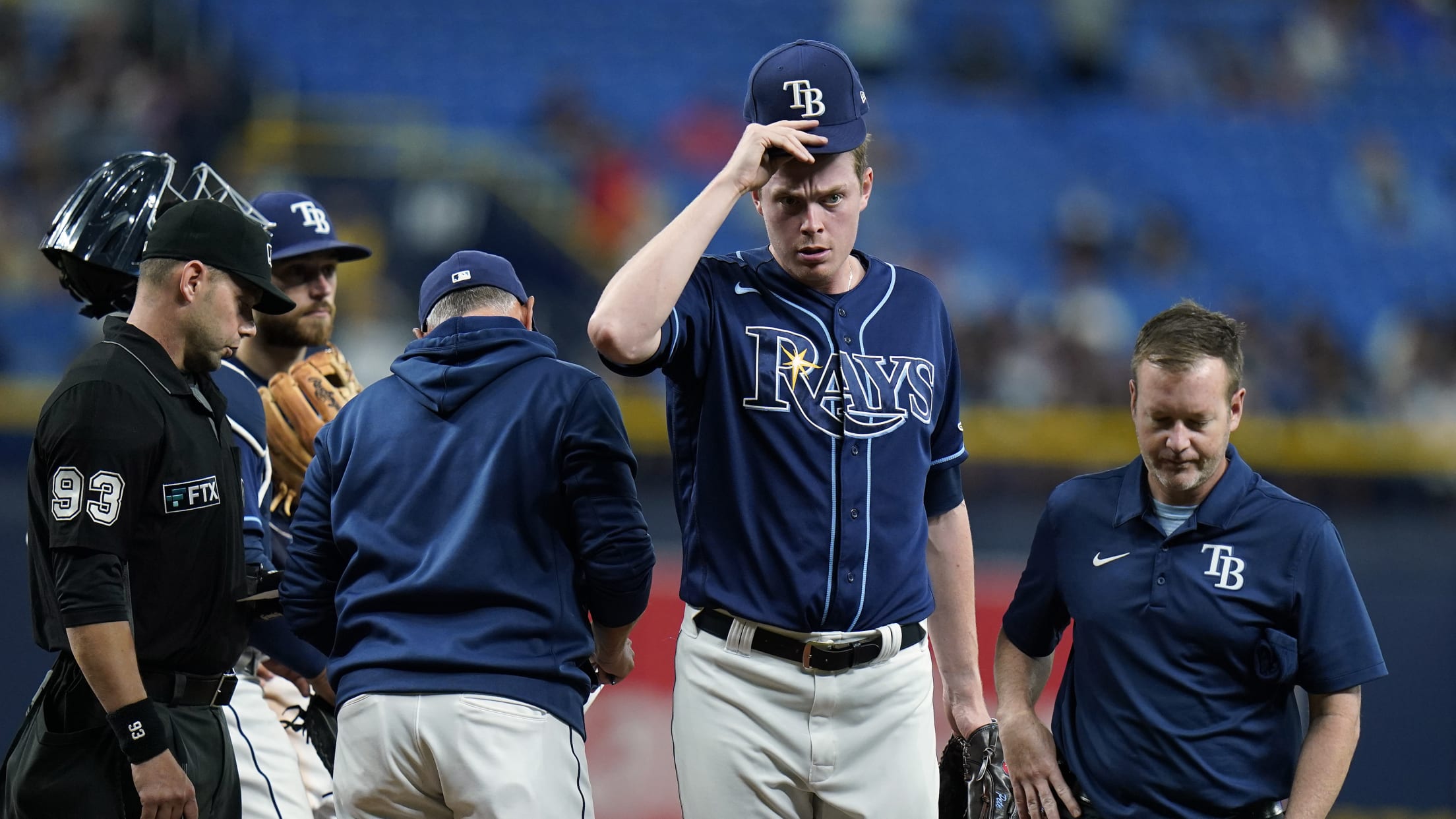 ST. PETERSBURG -- Extra innings have been unkind to the Rays this season, perhaps none more so than the 10th inning of their 3-1 loss to the Yankees on Wednesday night at Tropicana Field. In the span of eight batters, the Rays saw high-leverage reliever Pete Fairbanks exit the game
Rays dinged up in first loss to O's in '21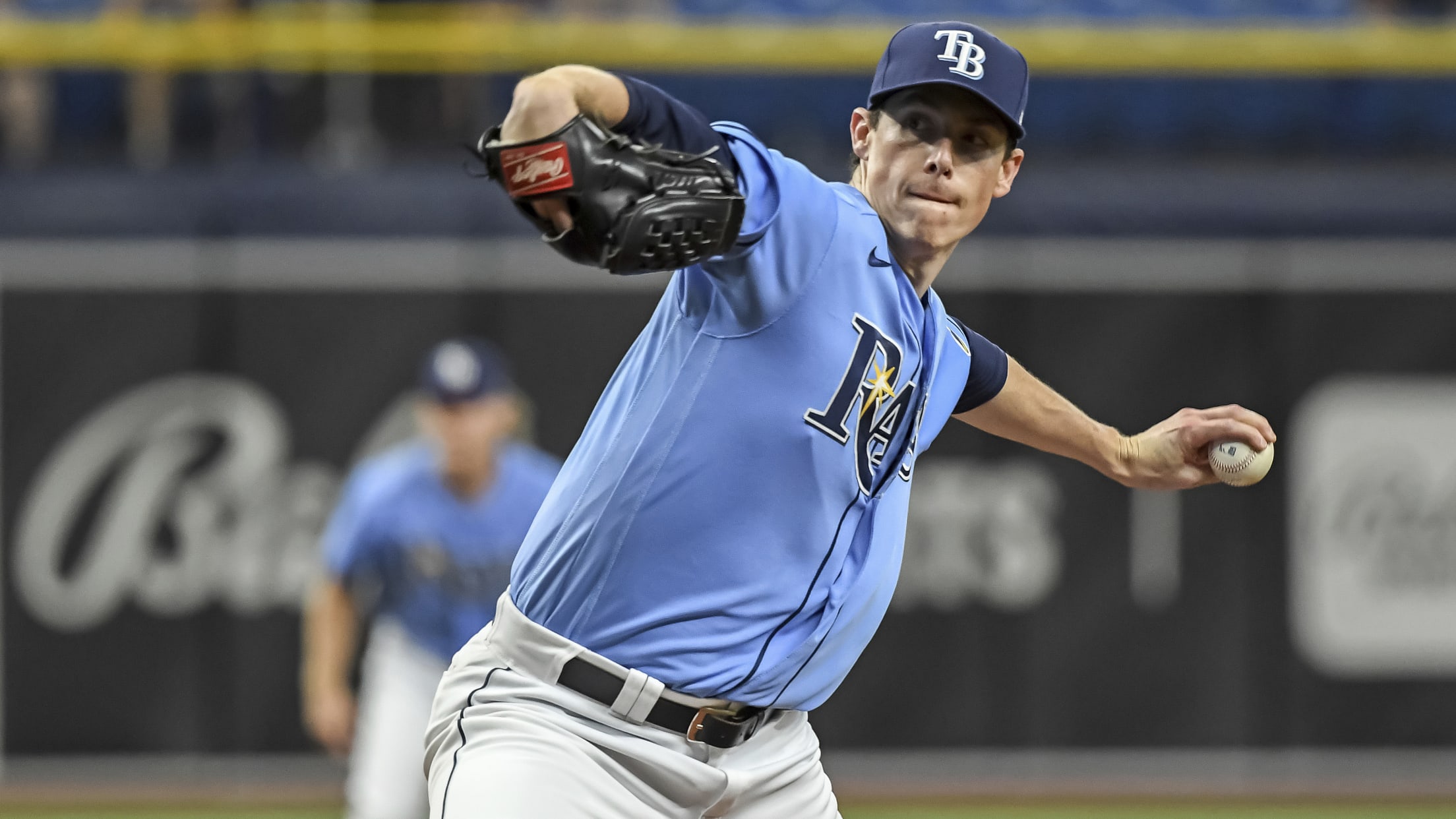 ST. PETERSBURG -- The Rays' 6-1 loss to the Orioles on Monday night at Tropicana Field was frustrating enough on its own. After surging back for two come-from-behind wins in Atlanta over the weekend, Tampa Bay's lineup mustered only one run on five hits against right-hander Spenser Watkins and Baltimore's
Notes: Fleming hits IL; Yarbrough rebound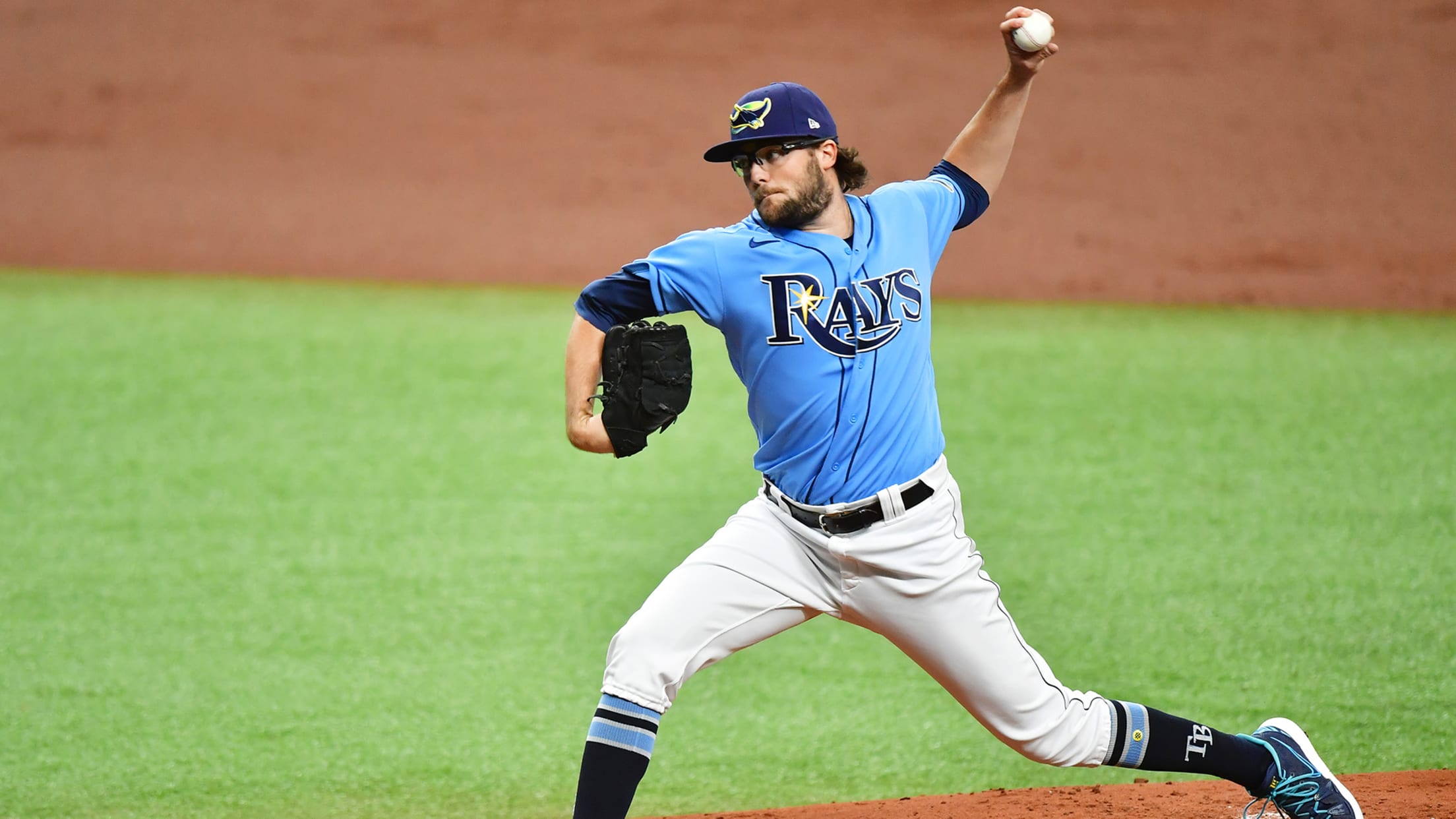 After moving Josh Fleming to the 10-day injured list with a right calf strain, the Rays are expected to operate with a four-man rotation. Fleming, who was optimistic about returning soon, was moved to the IL on Saturday after he felt his calf tighten during the sixth inning of Friday
Notes: Walls to IL as precaution; Castillo's hat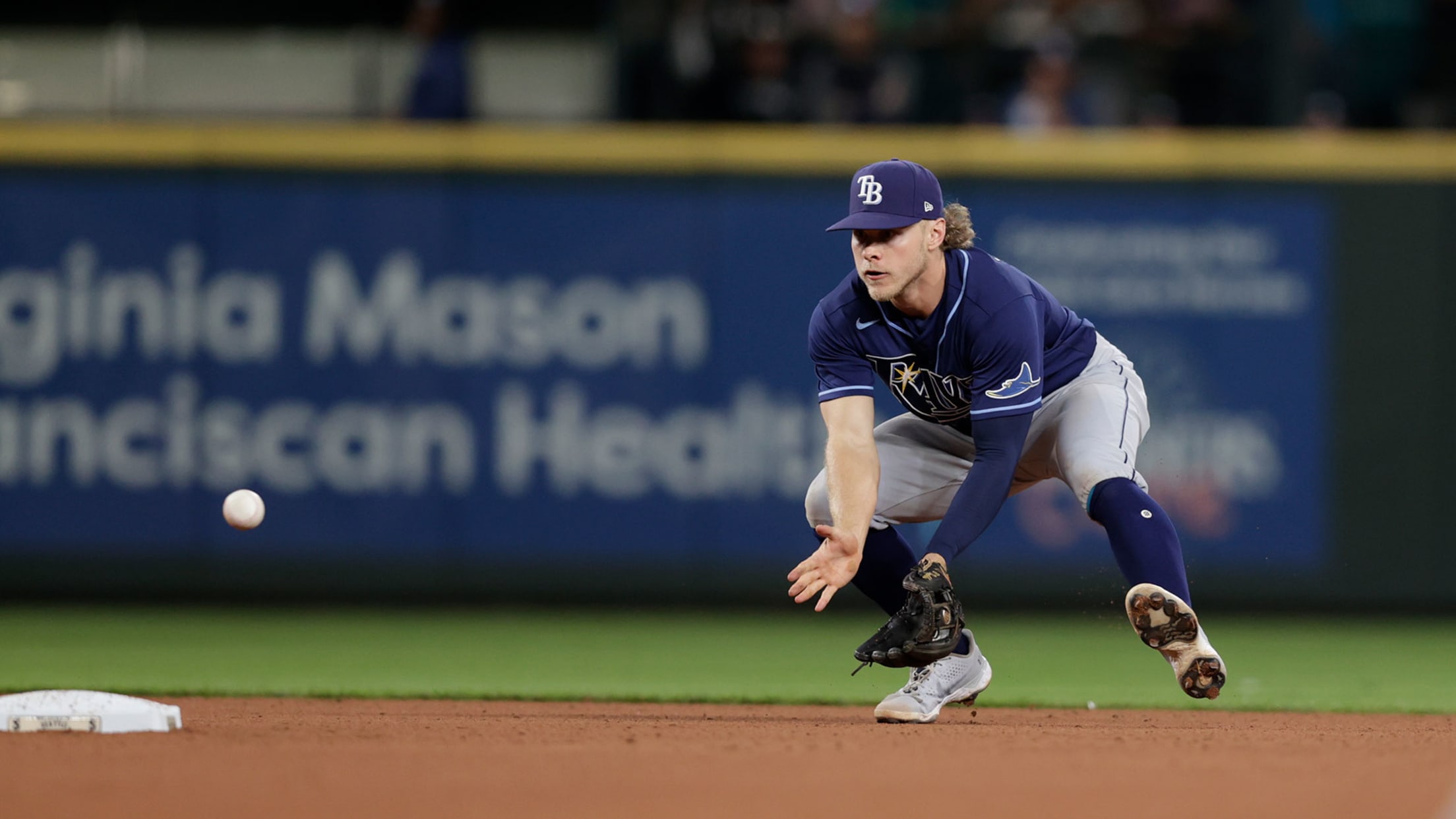 ST. PETERSBURG -- Rays shortstop Taylor Walls said he's been playing through soreness in his right wrist for about two weeks, but after making a slick diving play up the middle Tuesday night, he woke up Wednesday morning having reached a point where it was too much to play through.
Glasnow to 60-day IL; Rays get Mike Ford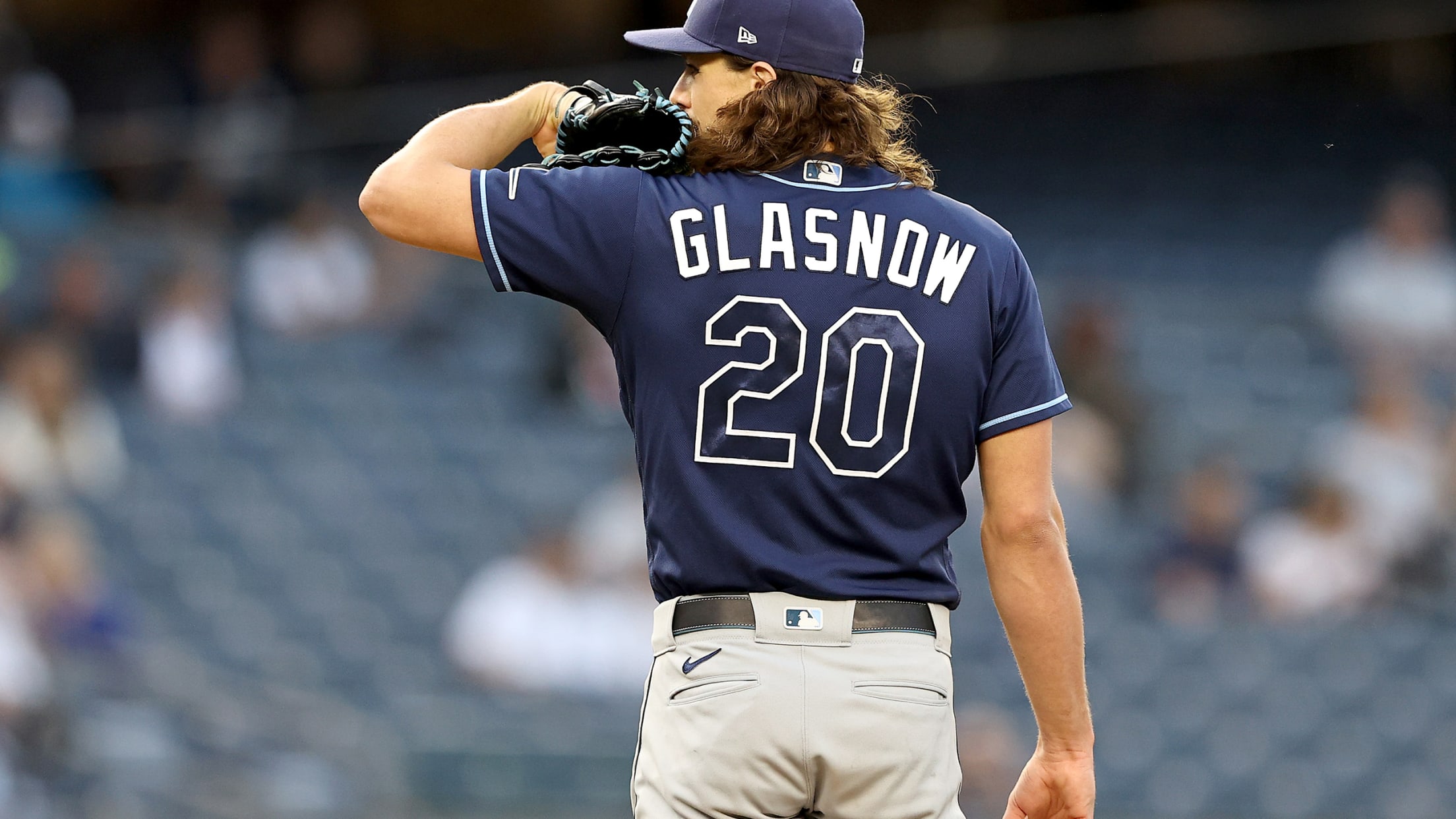 The Rays on Thursday acquired infielder Mike Ford from the Yankees for a player to be named and cash, and they transferred ace Tyler Glasnow to the 60-day injured list. Right-hander Collin McHugh was activated from the COVID-19 injured list in a corresponding move. Glasnow was a contender for the
Glasnow has partial UCL tear, flexor strain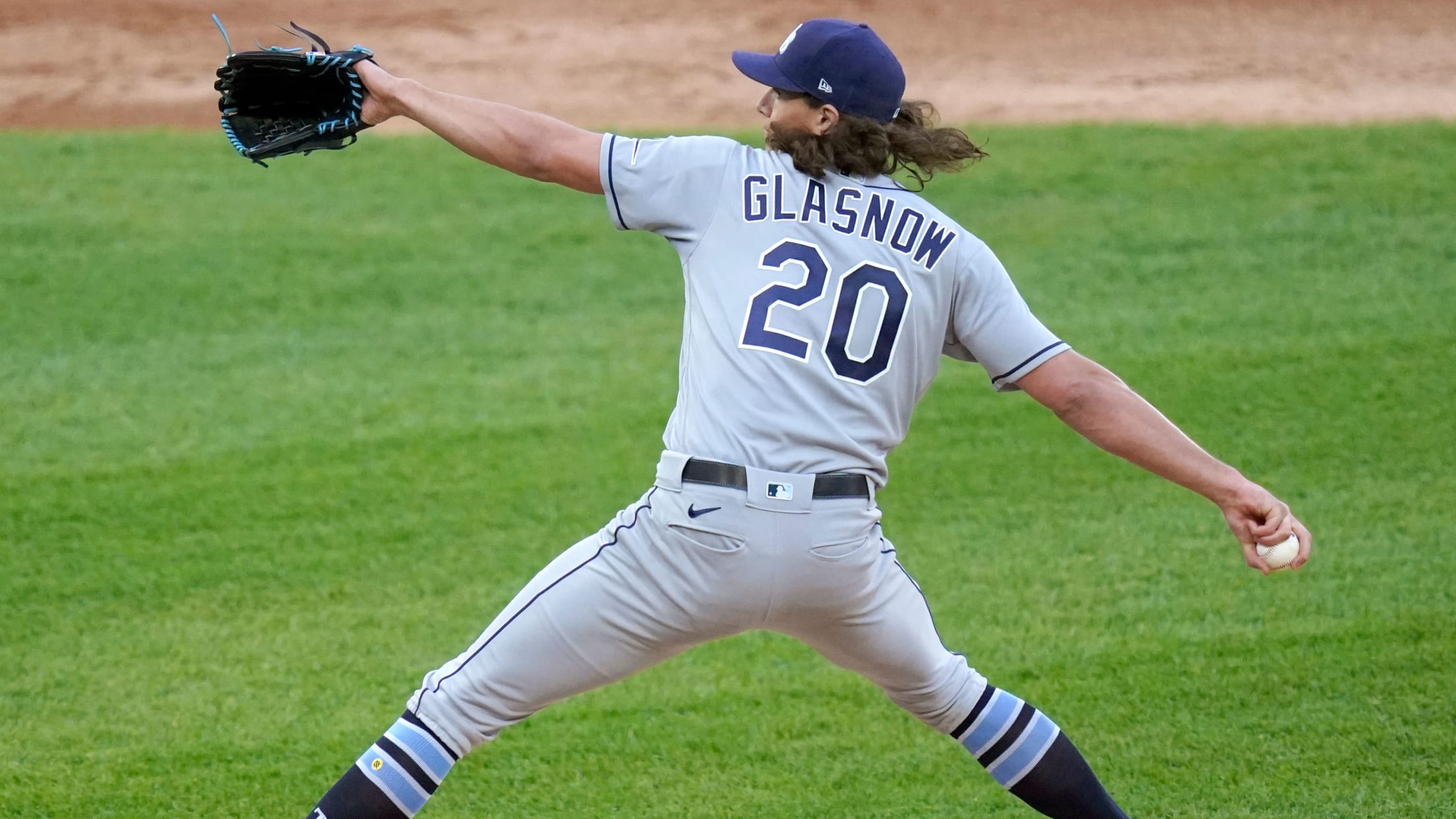 CHICAGO -- Rays right-hander Tyler Glasnow was placed on the 10-day injured list on Tuesday after being diagnosed with a partially torn UCL and a flexor strain in his throwing arm. Glasnow had an MRI in Chicago on Tuesday morning, a day after exiting the Rays' 5-2 win over the
What will the Rays do without Glasnow?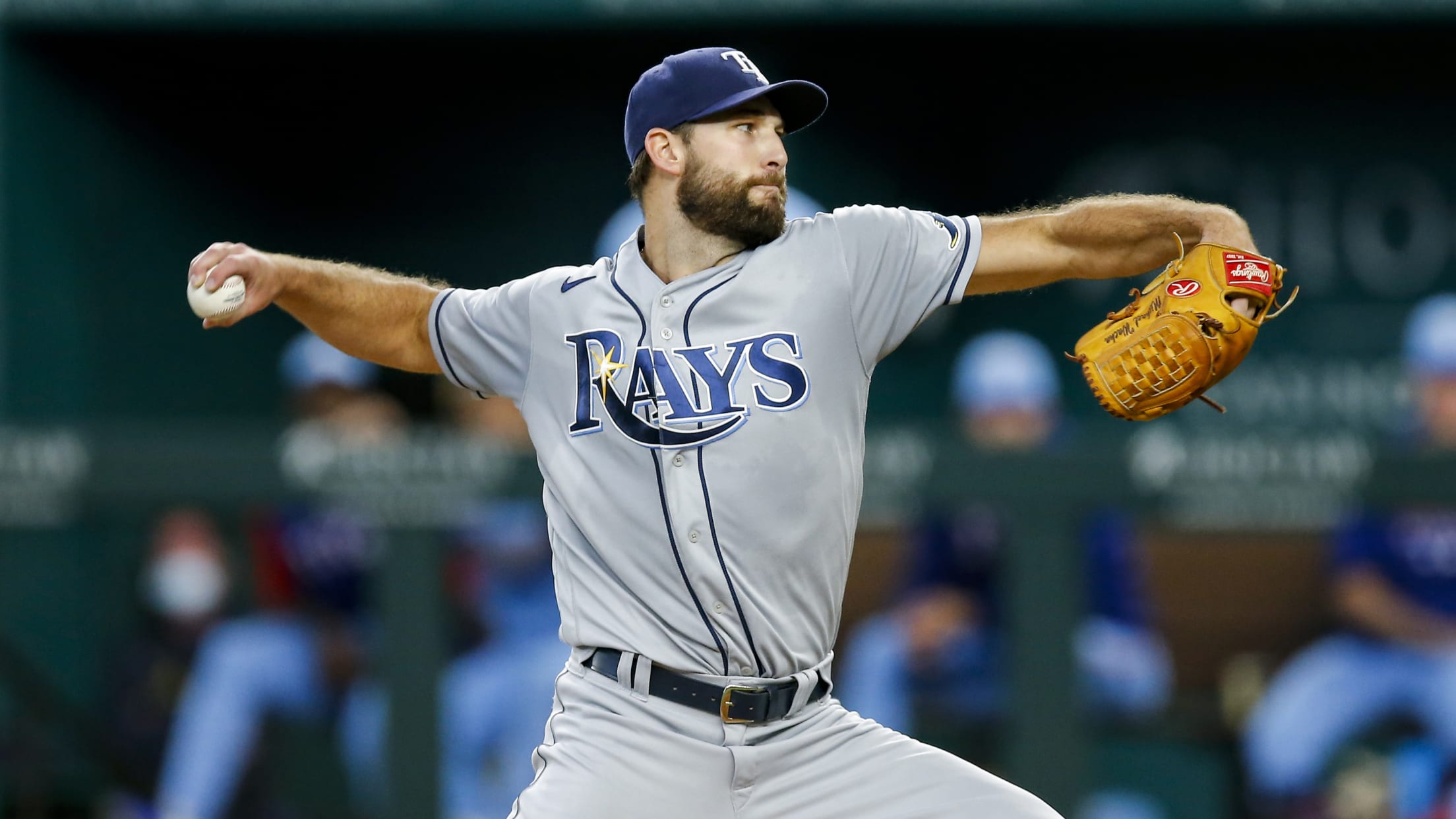 CHICAGO -- The challenge the Rays will face in attempting to replace Tyler Glasnow is that, as catcher Mike Zunino put it Tuesday afternoon, "There's no replacing a Tyler Glasnow." Tampa Bay's ace had been dominant nearly every time he took the mound this season, and he was emerging as
Choi (groin strain) lands on 10-day IL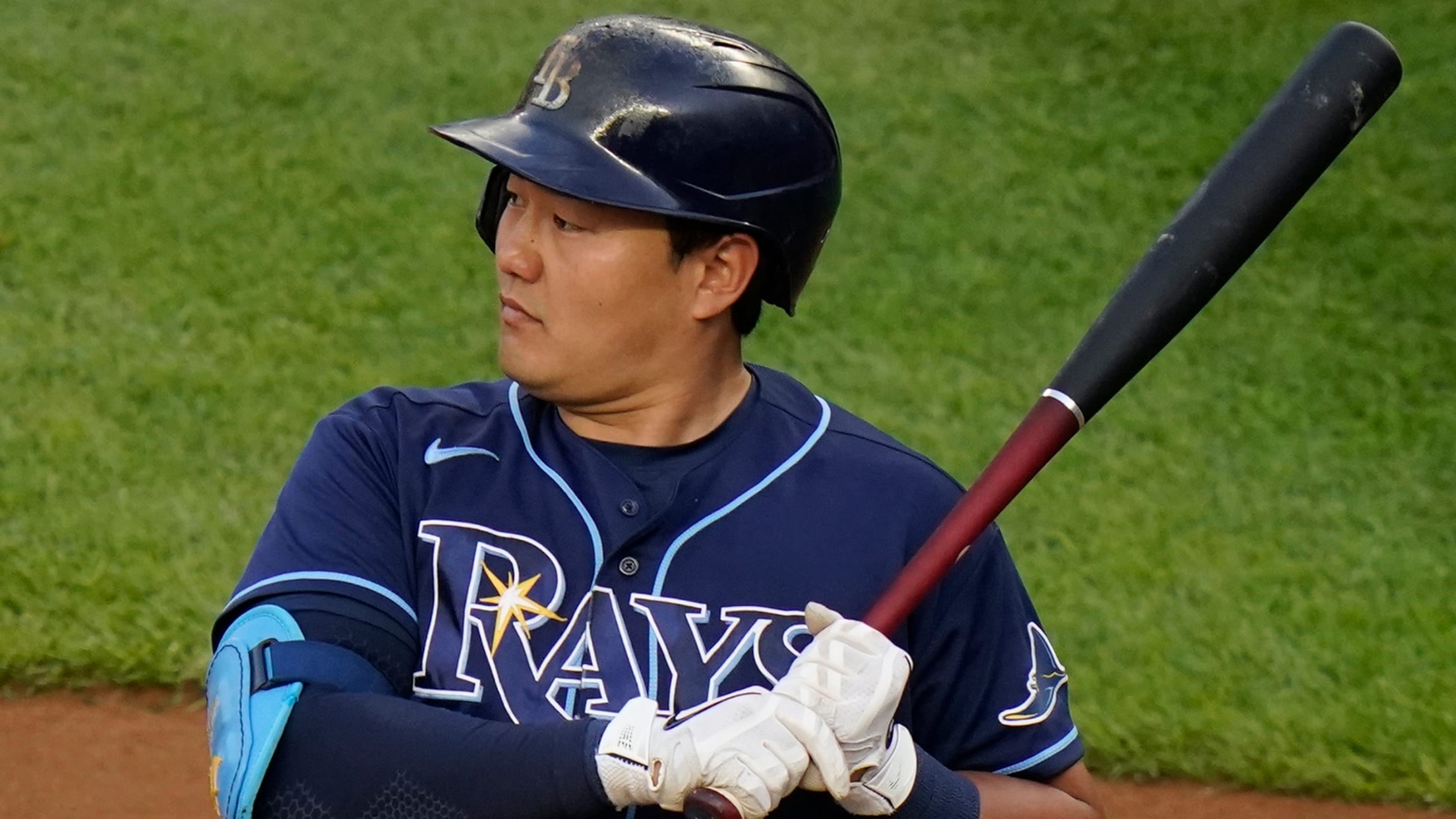 ARLINGTON -- Ji-Man Choi is out of the lineup again, as the Rays placed their first baseman on the 10-day injured list Friday due to a left groin strain. The good news is they don't expect to miss Choi for too long. Choi said he had an MRI on Friday
Kiermaier returns; Patiño, Reed to IL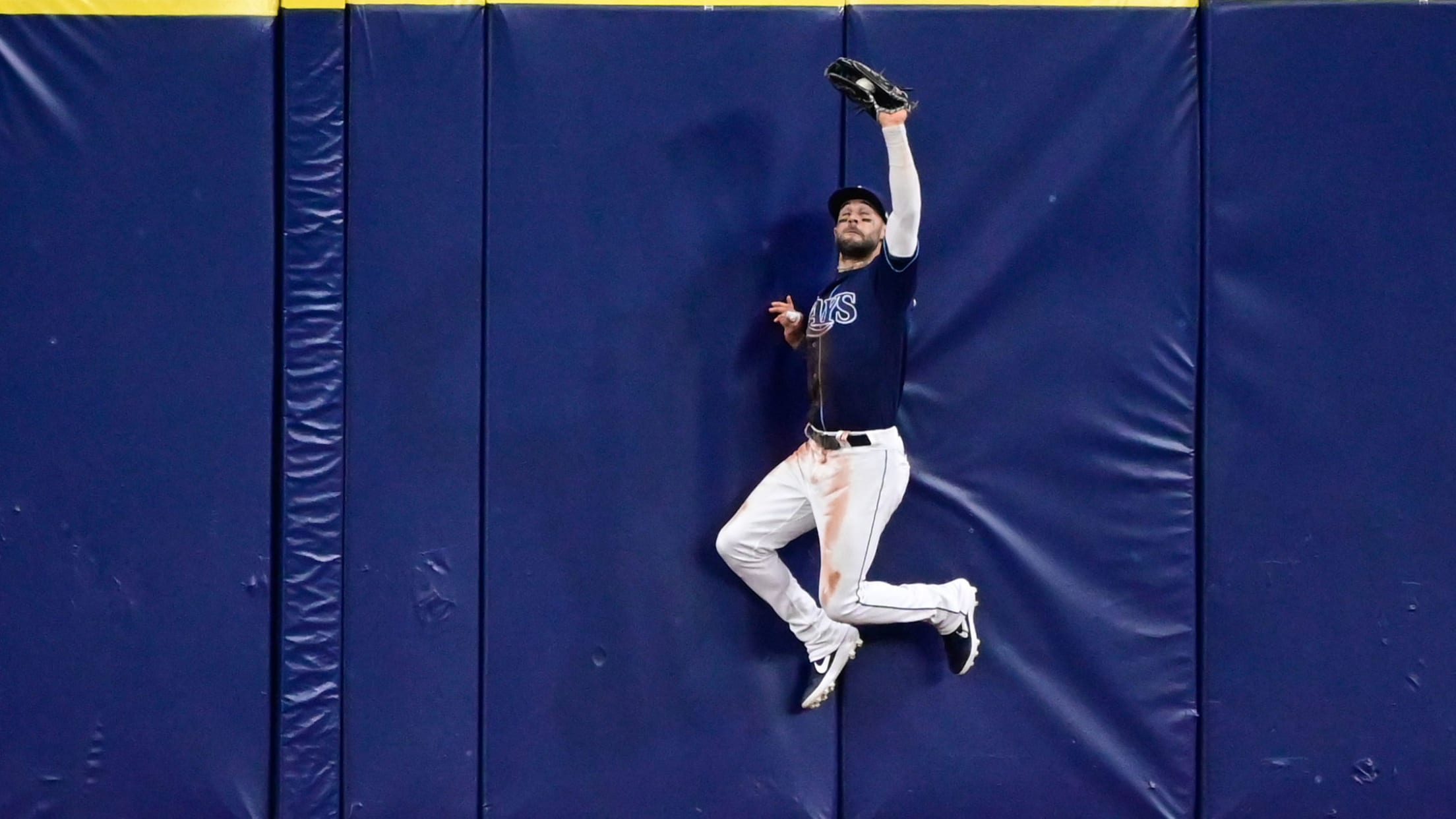 The Rays made a series of roster moves before Wednesday's game against the Orioles, activating center fielder Kevin Kiermaier, placing pitchers Cody Reed and Luis Patiño on the 10-day injured list and recalling relievers Trevor Richards and Louis Head from Triple-A Durham. As expected, Tampa Bay reinstated Kiermaier from the
Left hand issue likely to send Reed to IL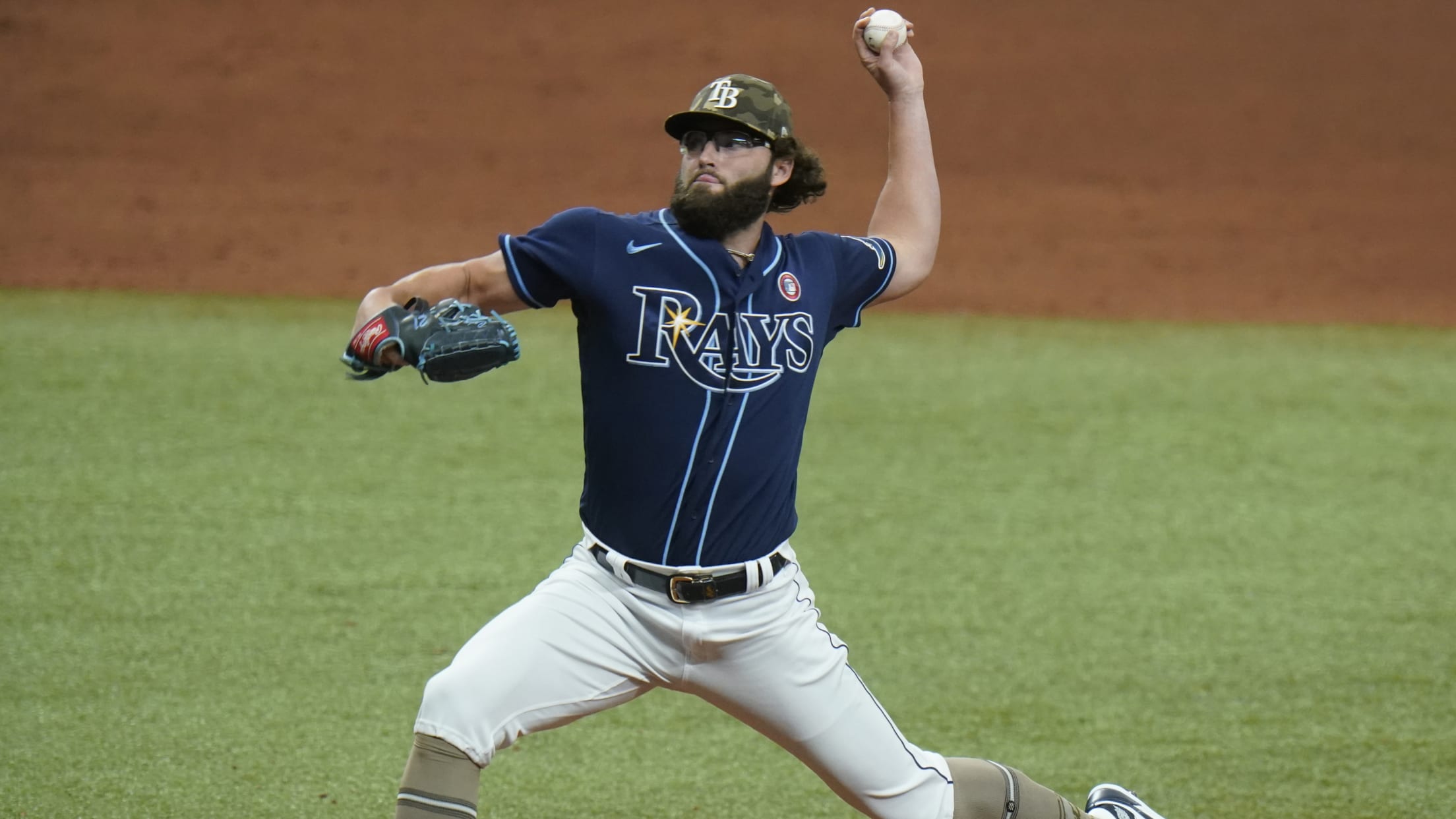 Left-hander Cody Reed is likely headed to the injured list after exiting in the eighth inning of the Rays' 13-6 win against the Orioles on Tuesday night in Baltimore. Reed's outing began well enough, as he took the mound to begin the eighth and struck out Maikel Franco and Freddy
Despite 'minor' soreness, Choi nearing return
Rays first baseman expected to be activated from injured list soon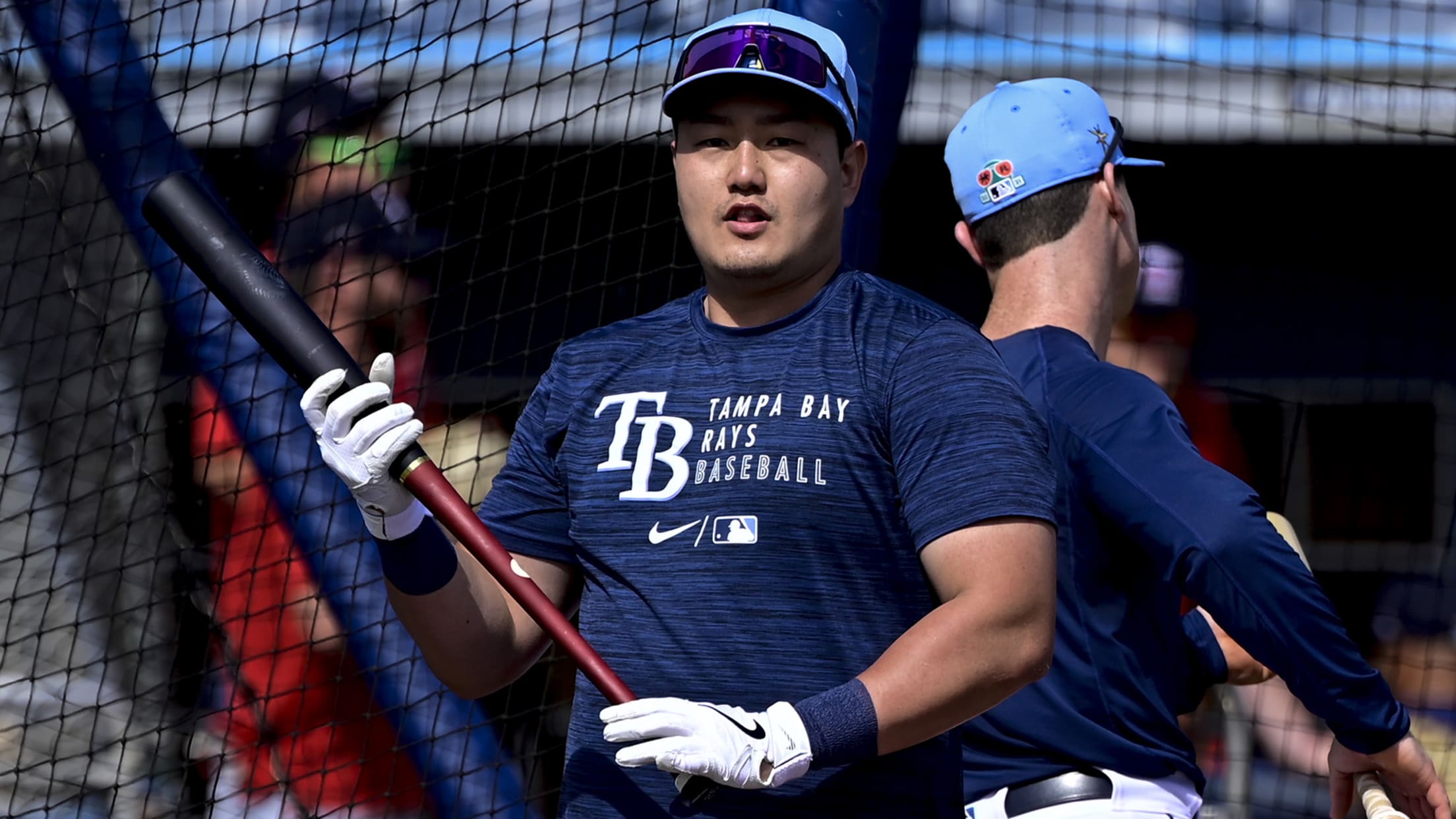 First baseman Ji-Man Choi rejoined the Rays before Wednesday's matchup against Yankees ace Gerrit Cole, but Choi wasn't in the lineup or activated from the 10-day injured list. At least not yet, anyway. Rays manager Kevin Cash said Choi felt "a little bit of soreness" in his surgically repaired right
Notes: Kiermaier to IL; Mother's Day salute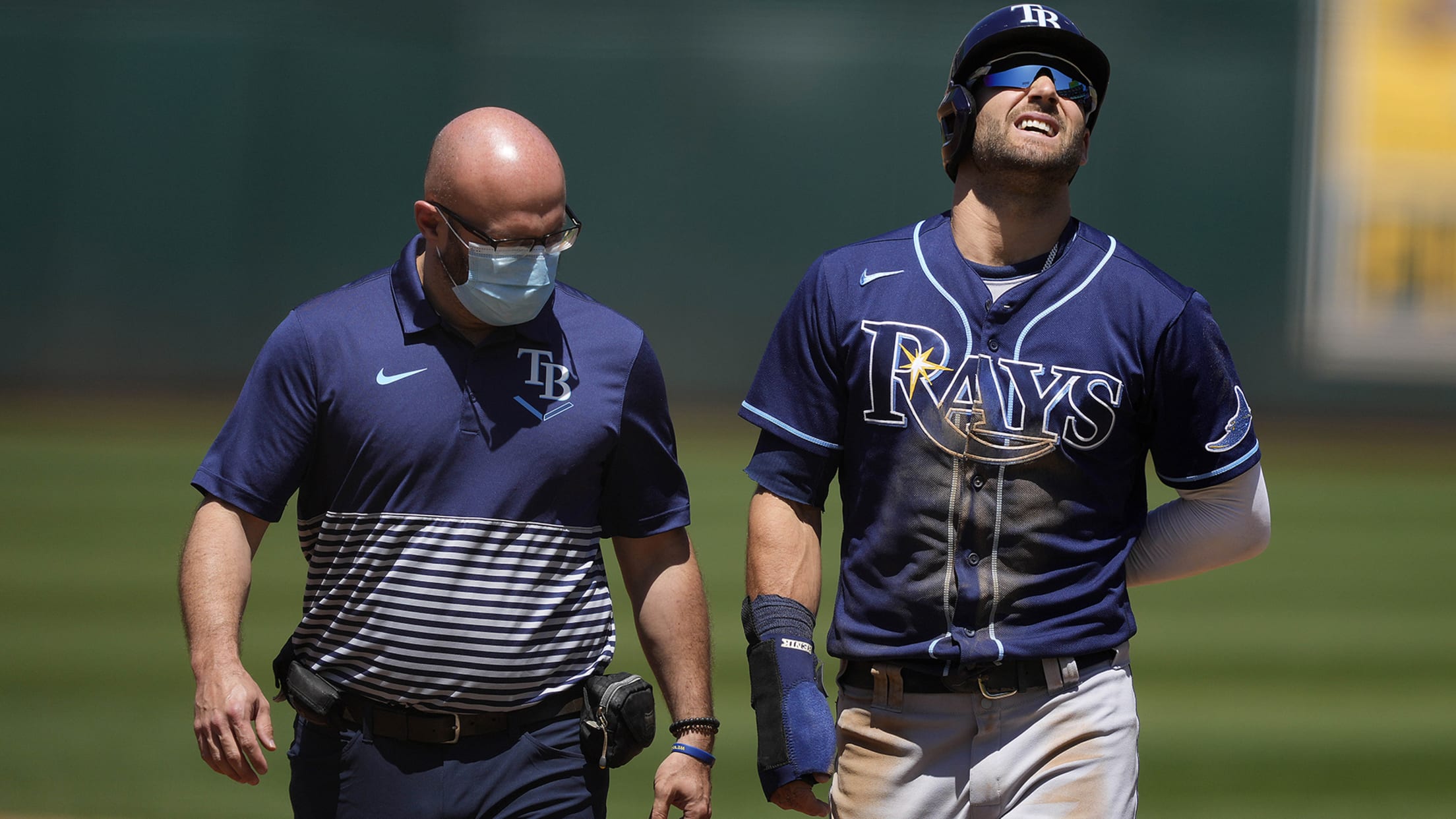 Kevin Kiermaier was in obvious and immediate pain after jamming his left hand into Matt Chapman's left knee while trying to steal second base in the second inning of the Rays' 6-3 loss to the A's on Saturday. He immediately rolled around on the infield dirt, holding his left arm,
Kiermaier sprains left wrist vs. A's, exits early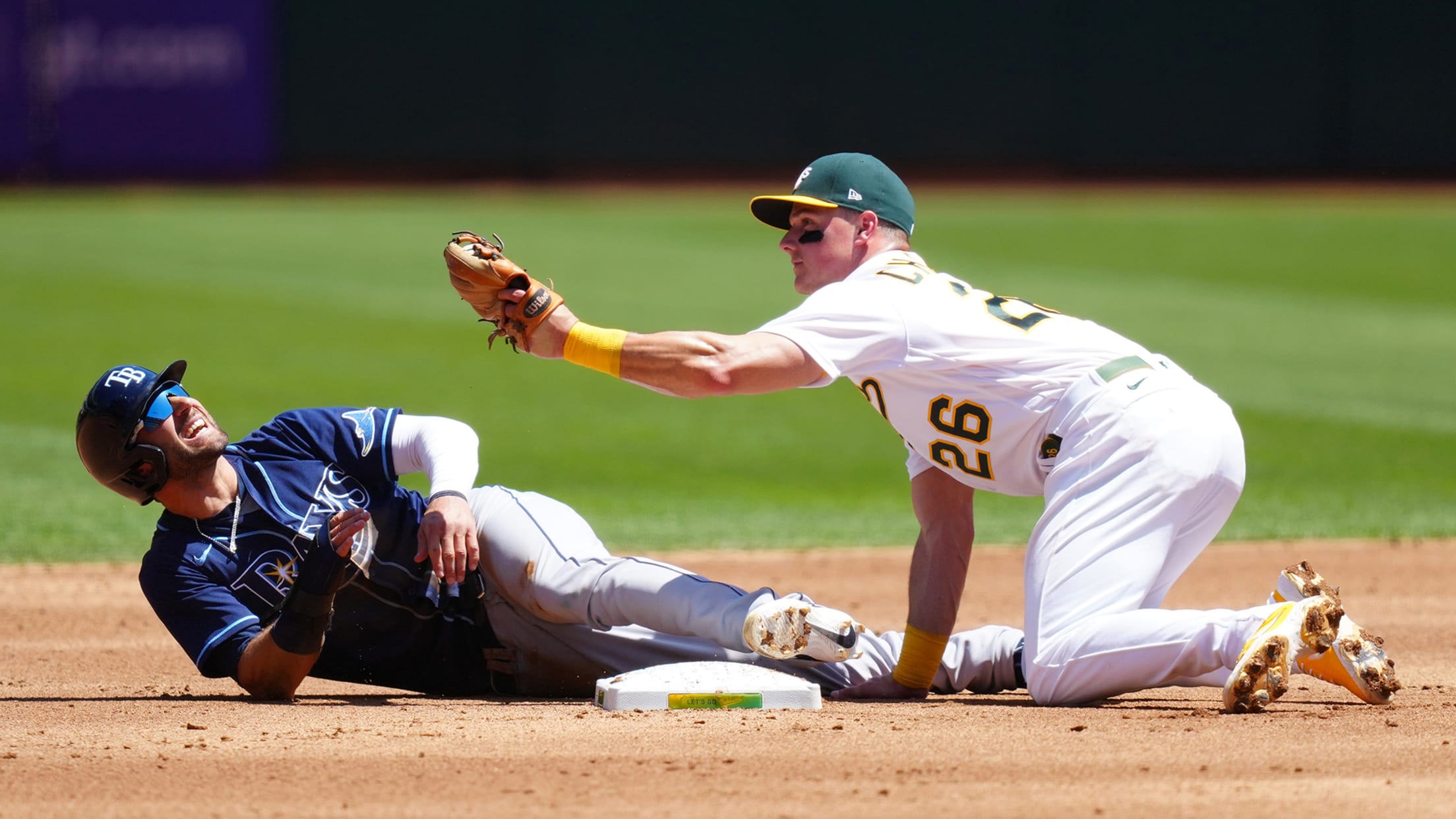 Rays center fielder Kevin Kiermaier exited Saturday's 6-3 loss to the A's in Oakland in the second inning with what the team announced was a left wrist sprain. X-rays were negative. Kiermaier was visibly hurt after he was caught stealing second base, rolling around on the infield dirt and holding
Notes: Mejía to IL; Glasnow's 5-day routine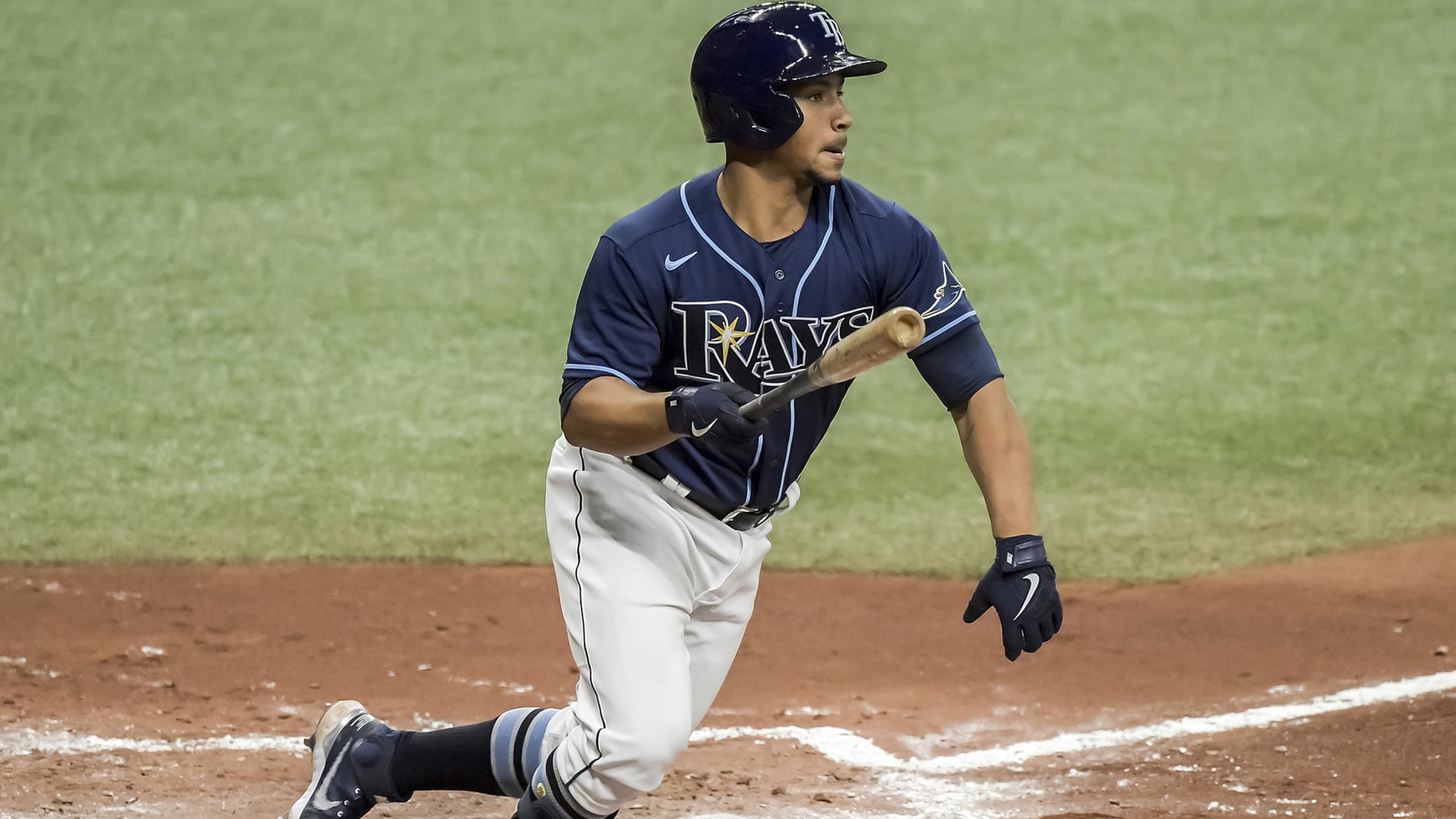 Catcher Francisco Mejía was placed on the 10-day injured list with left intercostal discomfort, the Rays announced Saturday. "He woke up and it just kind of irritated him to breathe," said manager Kevin Cash. "We could probably buy time with the off-day and avoid [the IL], but we're probably making
Notes: McHugh's versatility on pitching staff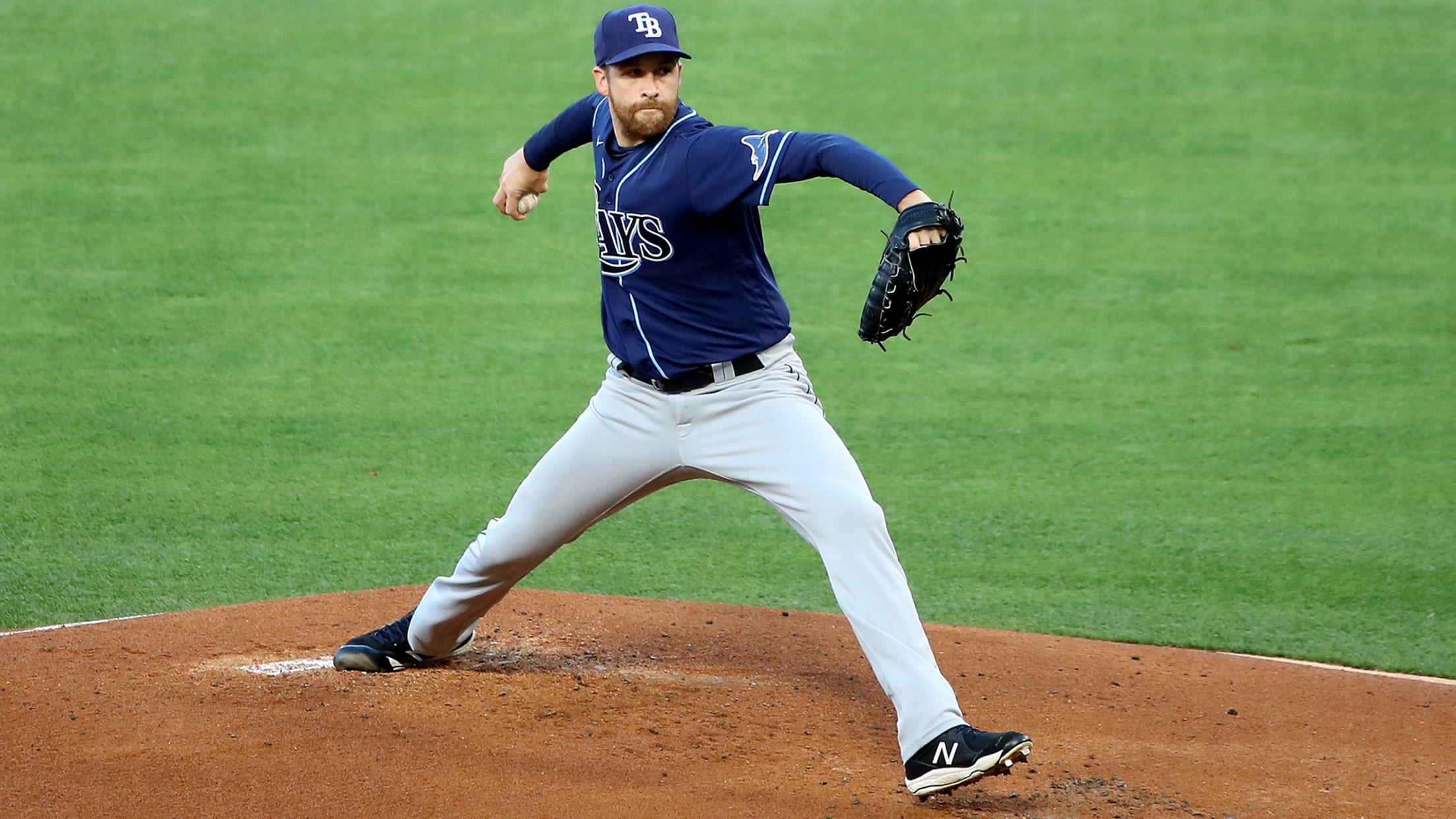 Things might be starting to click for Collin McHugh. The veteran had the best outing of his Rays tenure on Thursday night, pitching two perfect innings with five strikeouts in an opener role against the Angels. With the bullpen having taken some hits so far this season, McHugh's versatility has
Wacha (hamstring) lands on IL; McHugh back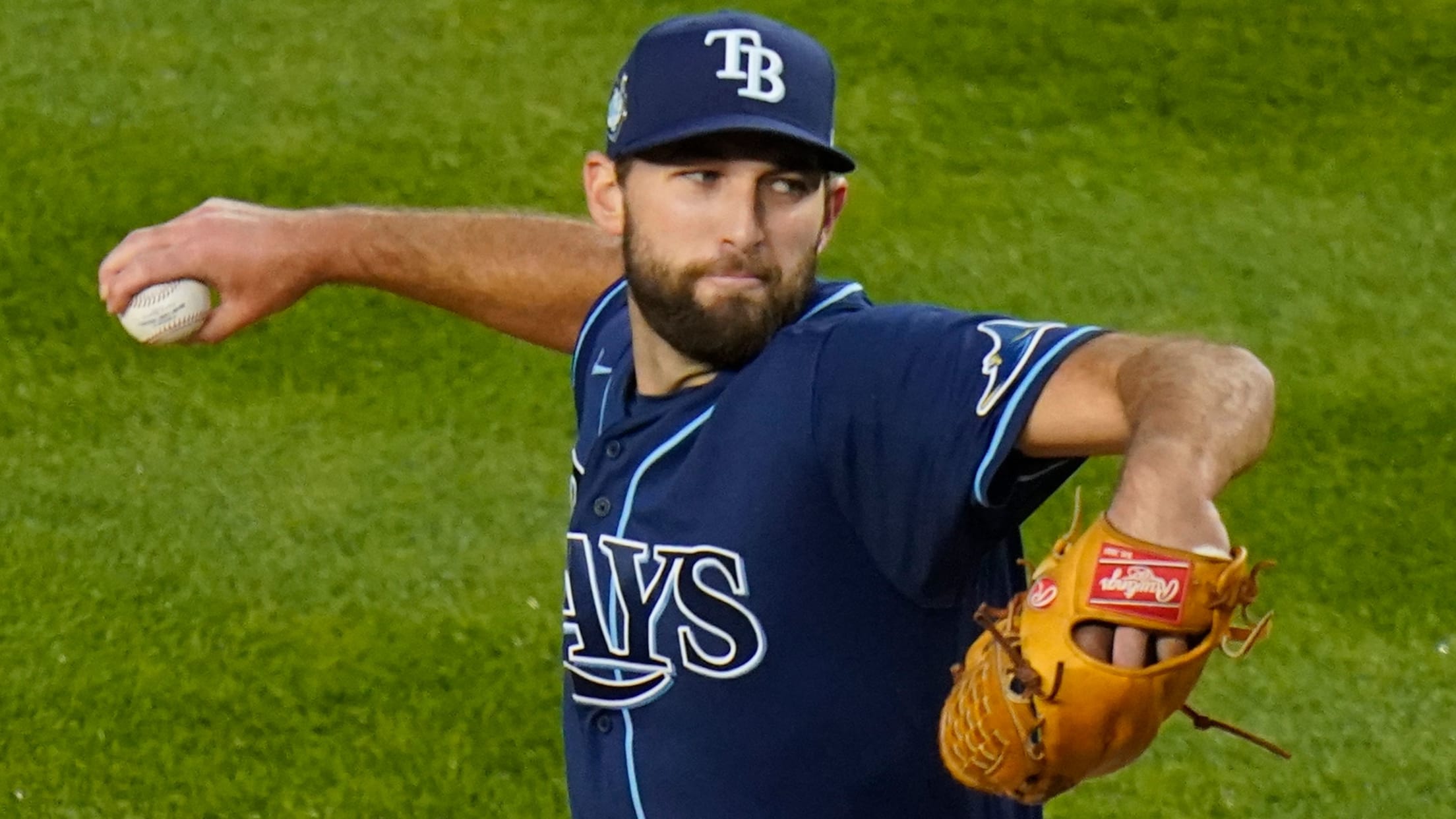 Once again, injuries are forcing the Rays to get creative with their already-complicated pitching plans. On Tuesday, the Rays placed right-hander Michael Wacha on the 10-day injured list due to right hamstring tightness and reinstated right-hander Collin McHugh from the 10-day IL. McHugh had been out since April 18 due
Notes: Fairbanks is close; Anaheim reunions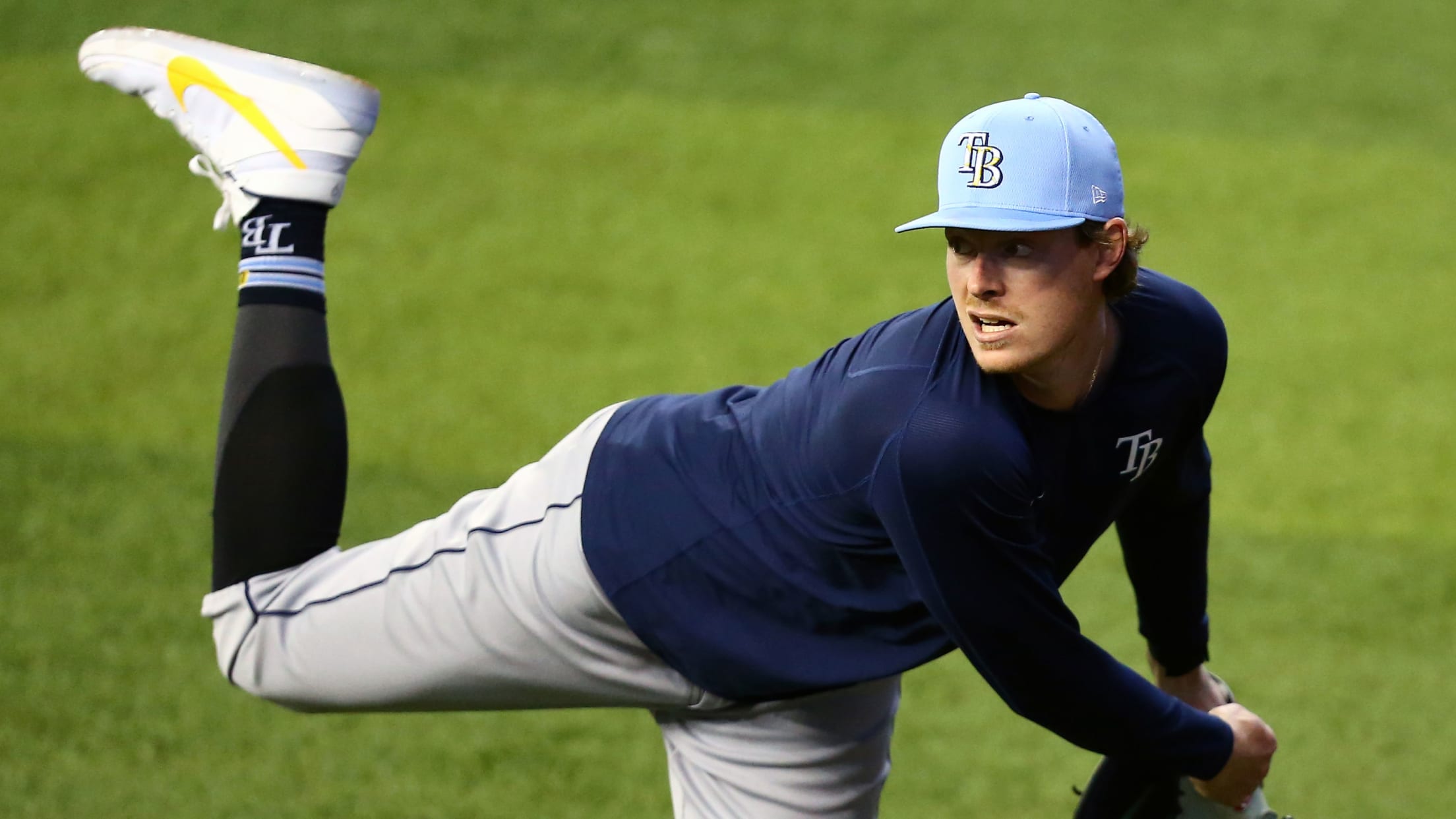 The Rays are nearly ready to add another big arm to the back end of their bullpen. After reinstating left-hander Cody Reed from the 10-day injured list on Saturday, the Rays will likely activate high-leverage right-hander Pete Fairbanks at some point during their four-game series against the Angels, which began
Notes: Tsutsugo activated; roster moves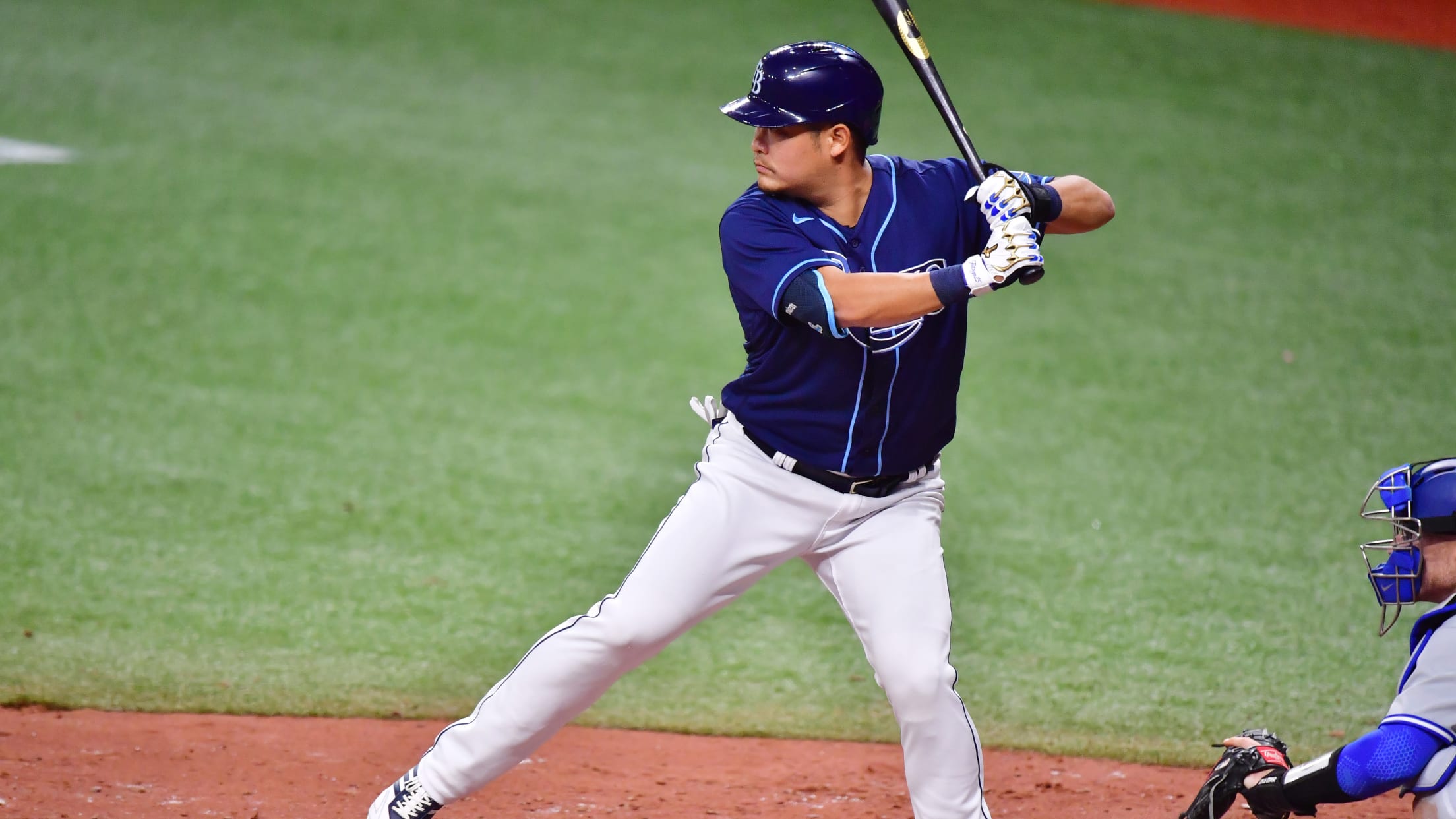 A day after being placed on the COVID-related injured list due to side effects from his vaccination, Yoshi Tsutsugo went 0-for-3 with a walk and a strikeout as the Rays designated hitter in a 9-2 loss to the Astros at Tropicana Field. Tsutsugo said through an interpreter that he felt
Choi to rehab in Triple-A; injury updates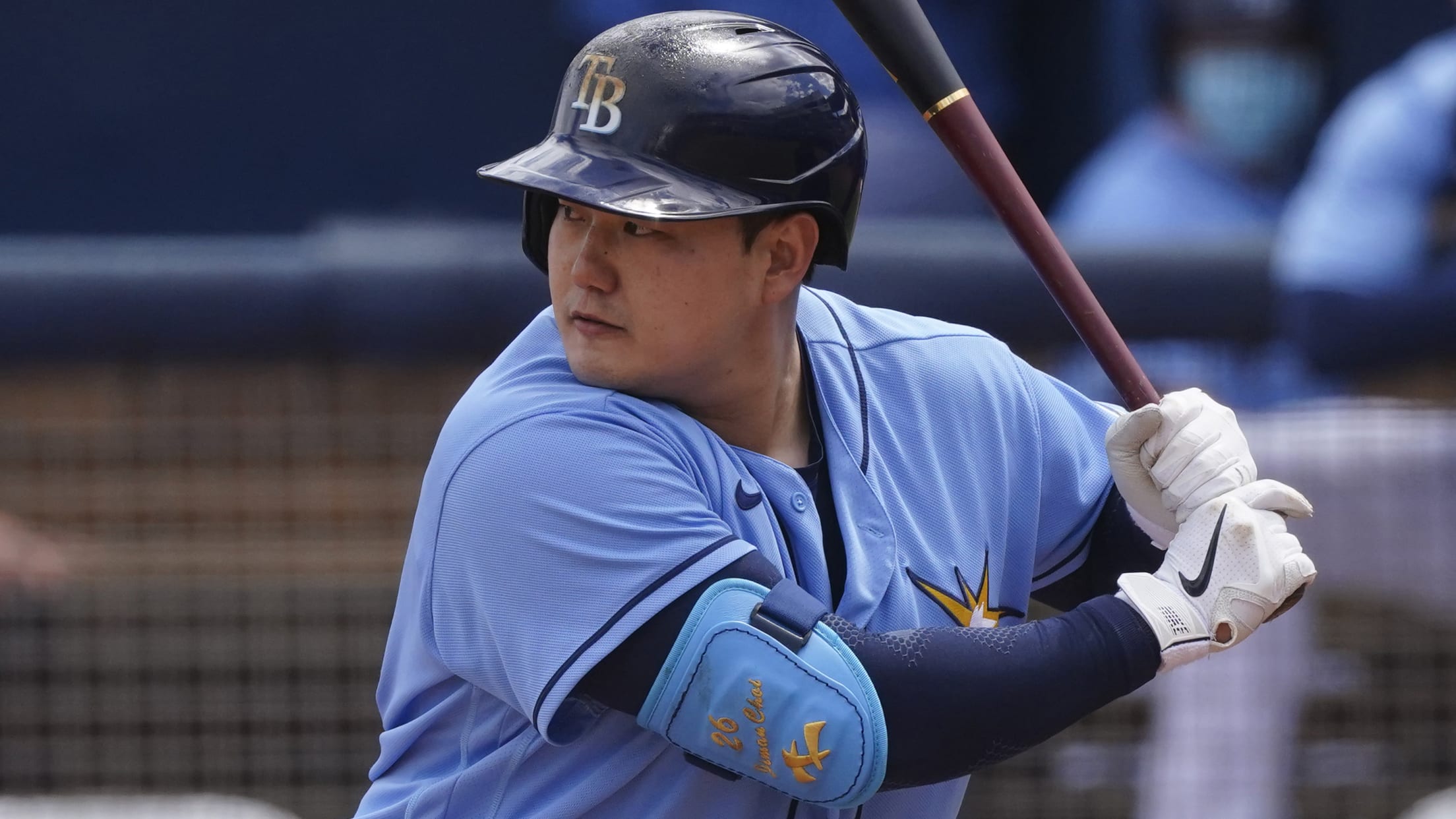 For much of the last month, the Rays have been besieged with bad news on the injury front. But manager Kevin Cash had some encouraging updates to share before Tampa Bay's series opener against Oakland on Monday at Tropicana Field. For one, first baseman Ji-Man Choi is getting closer to
Reed latest on IL; Honeywell back in bigs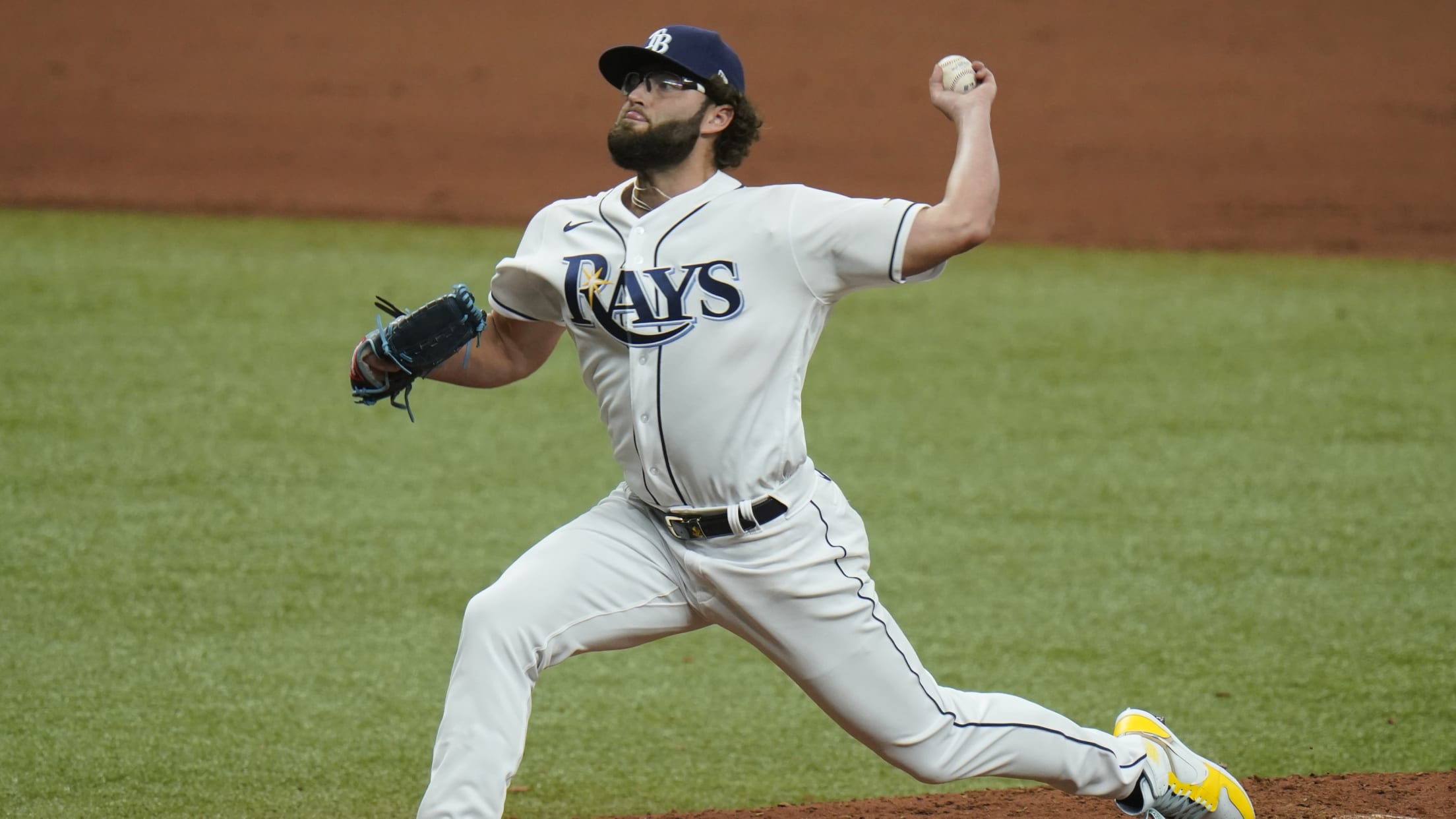 The Rays lost yet another key reliever to an early-season injury on Tuesday, as they placed left-hander Cody Reed on the 10-day injured list due to left thumb weakness. Reed's 10-day IL assignment was made retroactive to Saturday. The Rays recalled right-hander Brent Honeywell Jr. from their alternate training site
Springs on first save: 'Icing on the cake'
Sherriff rejoining team; injury updates on McHugh, Archer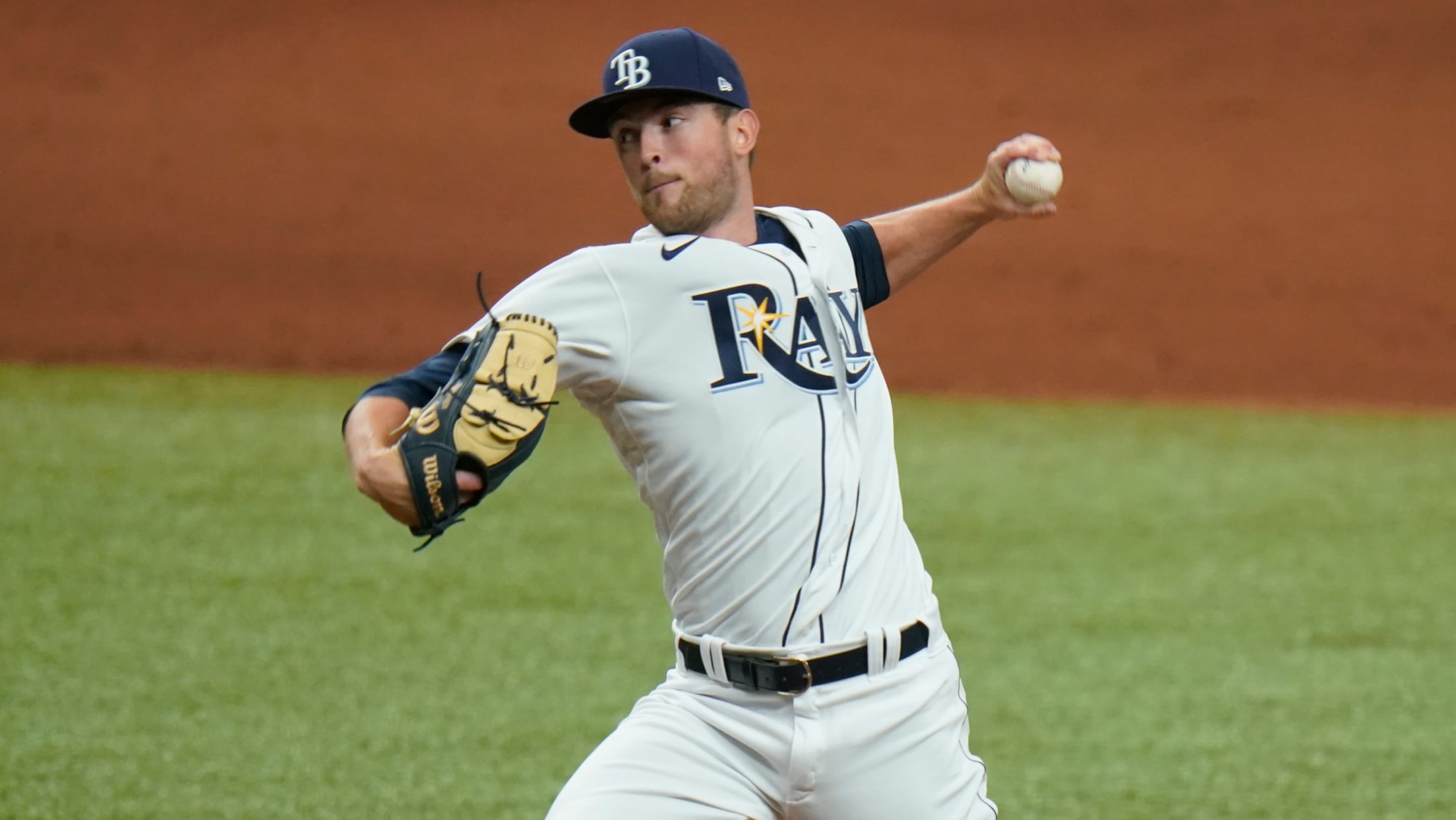 There is no closer in the Rays' bullpen. Right-hander Diego Castillo is currently the reliever who will pitch in the highest-leverage moments, but Tampa Bay is past the point of handing out titles and designating innings for certain pitchers. So when Castillo finished the seventh inning then faced the top
Kiermaier rejoins Rays; Mazza optioned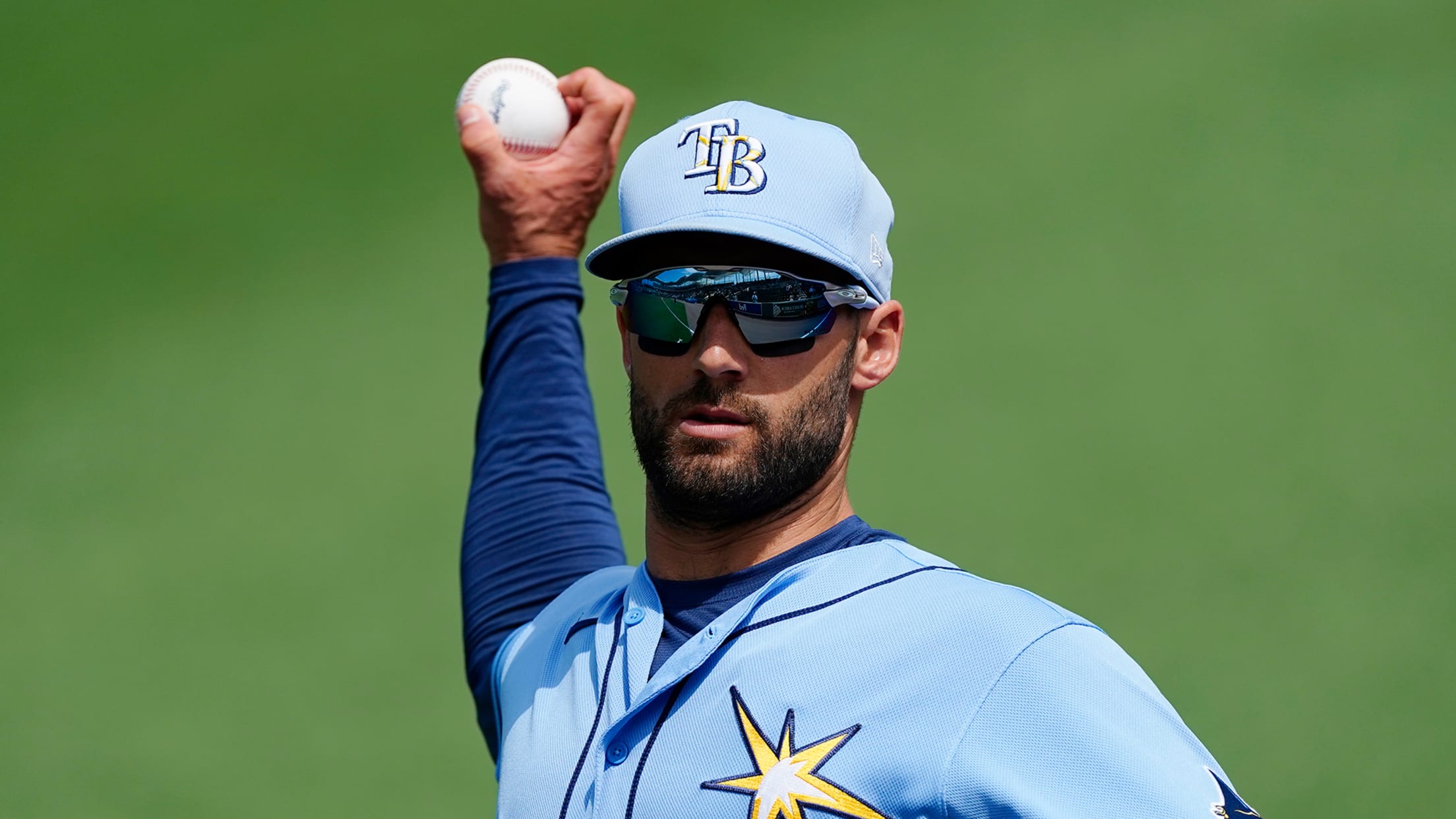 The Rays reinstated Kevin Kiermaier from the 10-day injured list on Saturday afternoon, welcoming back their center fielder who has missed all but four games so far this season with a strained left quad. Prior to Saturday's 6-3 win against the Yankees, Kiermaier saw 20-30 pitches in a simulation game,