Injuries & Moves: Mejía (shoulder) returns from IL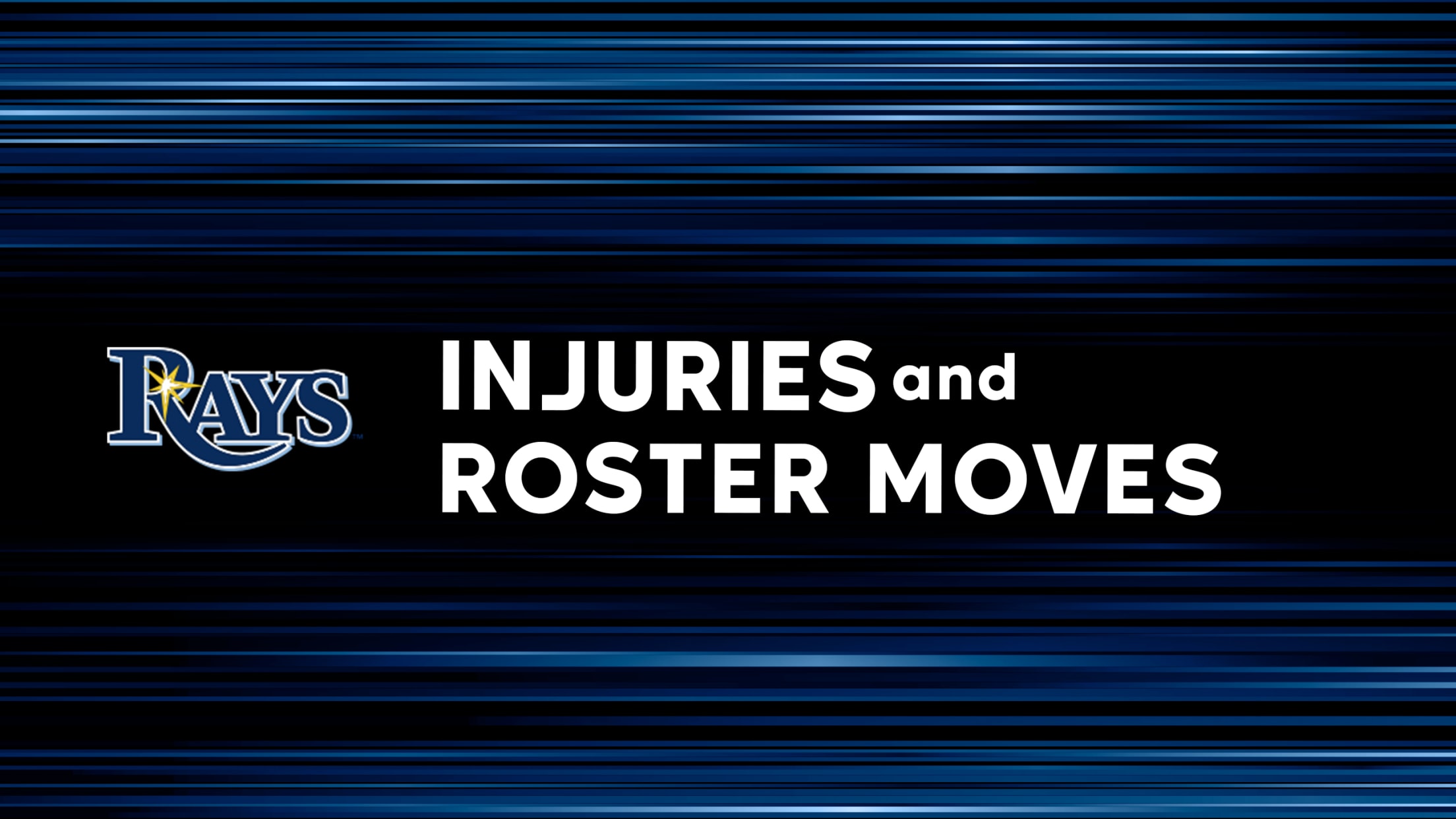 Keep track of the Rays' recent transactions and injury updates throughout the season.
'I feel like I'm like 2021': Glasnow nears return after TJ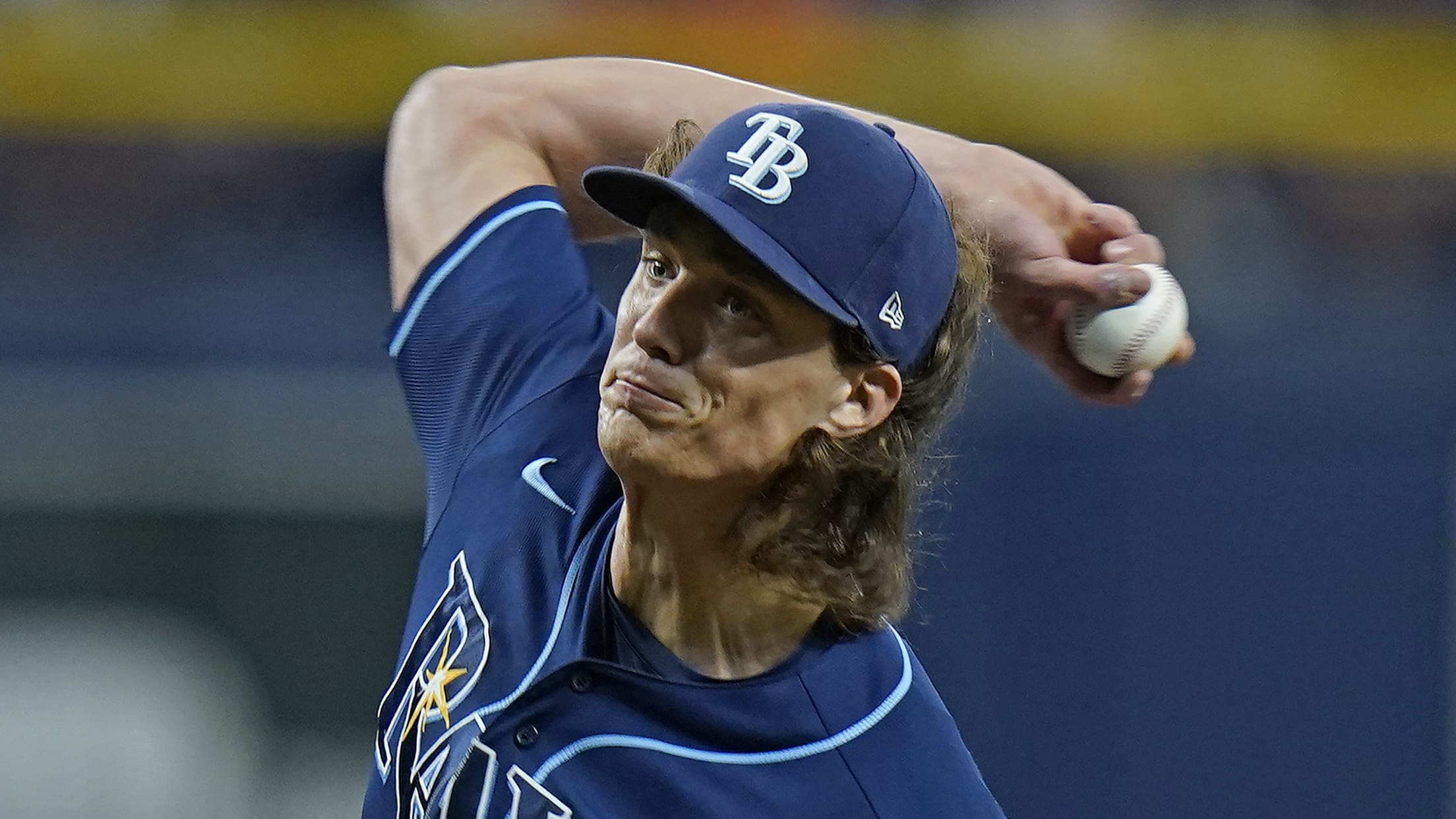 DETROIT -- Three hundred and sixty-seven days after undergoing surgery to repair his partially torn ulnar collateral ligament, Tyler Glasnow warmed up in the outfield at Comerica Park, made his way to the visitors' bullpen then flung fastballs and spun breaking balls off the mound for about 15 minutes. Glasnow
Kiermaier has hip surgery, 'will dominate' rehab
Timetable for veteran center fielder's return to full health is 6-7 months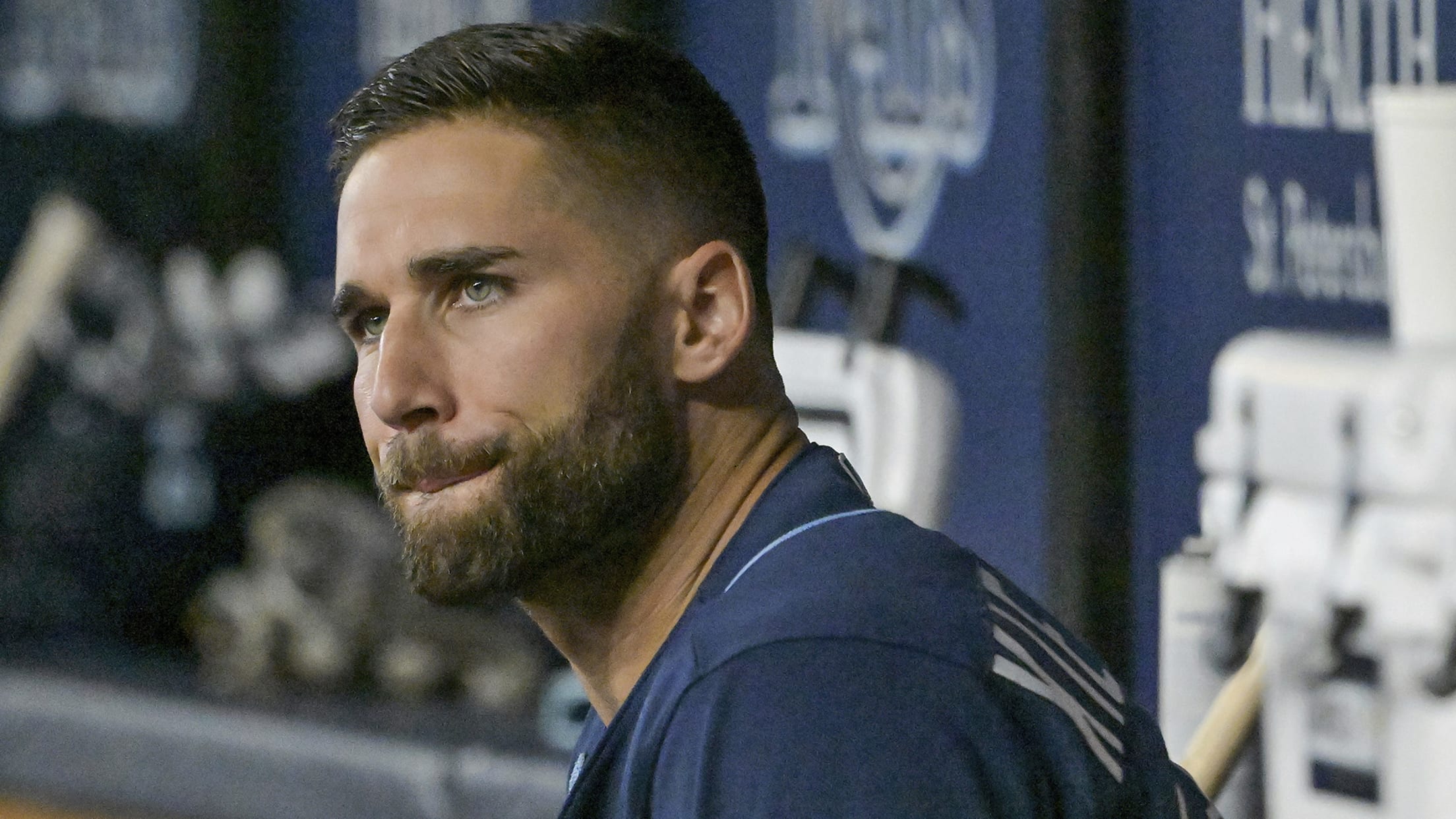 DETROIT -- Rays center fielder Kevin Kiermaier vowed to be back and "better than ever" on Friday after undergoing surgery Wednesday to address an impingement and repair the labrum in his left hip. Kiermaier's season-ending procedure was performed by Dr. J.W. Thomas Byrd in Nashville, Tenn. He is expected to
Kiermaier, Zunino out for rest of season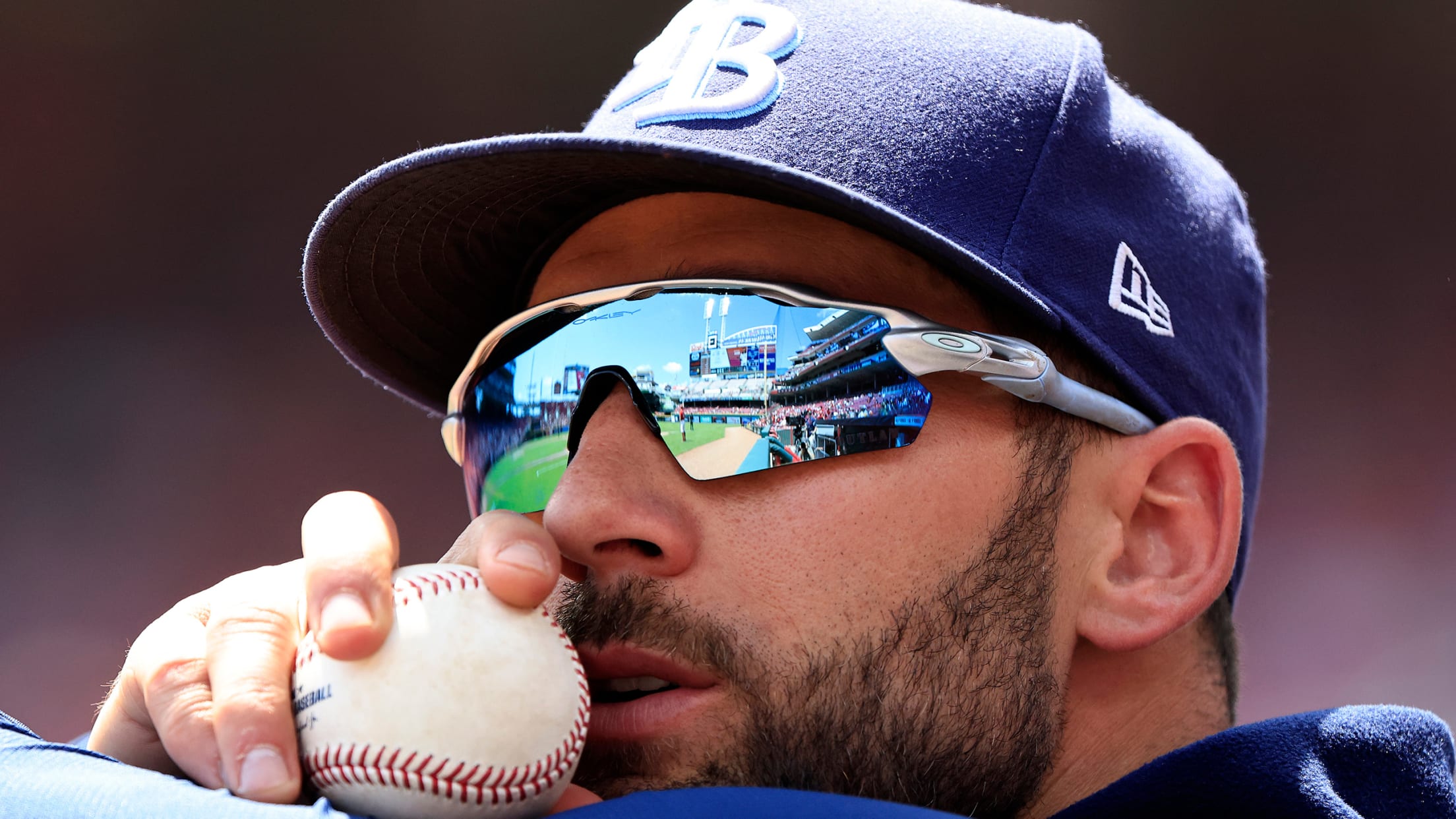 BALTIMORE -- Gold Glove center fielder Kevin Kiermaier and All-Star catcher Mike Zunino will both miss the remainder of the season, it was revealed Monday before the Rays' series opener in Baltimore. Manager Kevin Cash said Kiermaier will undergo left hip labrum surgery, while Zunino, who has been sidelined since
Rays' half in capsule: Tight win, brutal injury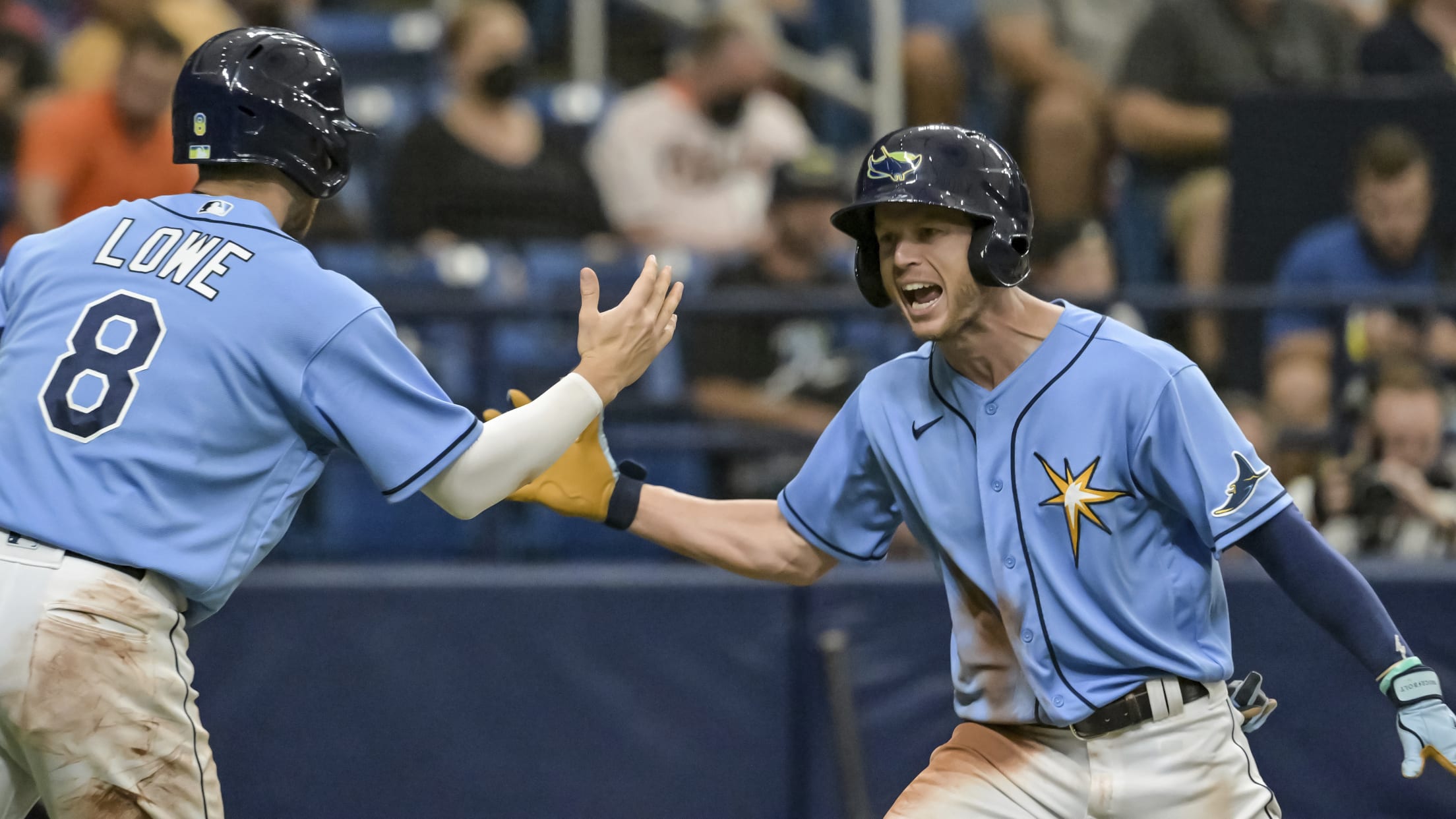 ST. PETERSBURG -- If you want a sense of how the Rays' season has gone, just go back and watch their 7-5 win over the Orioles on Sunday afternoon at Tropicana Field. In two hours and 58 minutes, the first-half finale covered just about everything that has gotten them to
Rays lose another pitcher as Baz goes on IL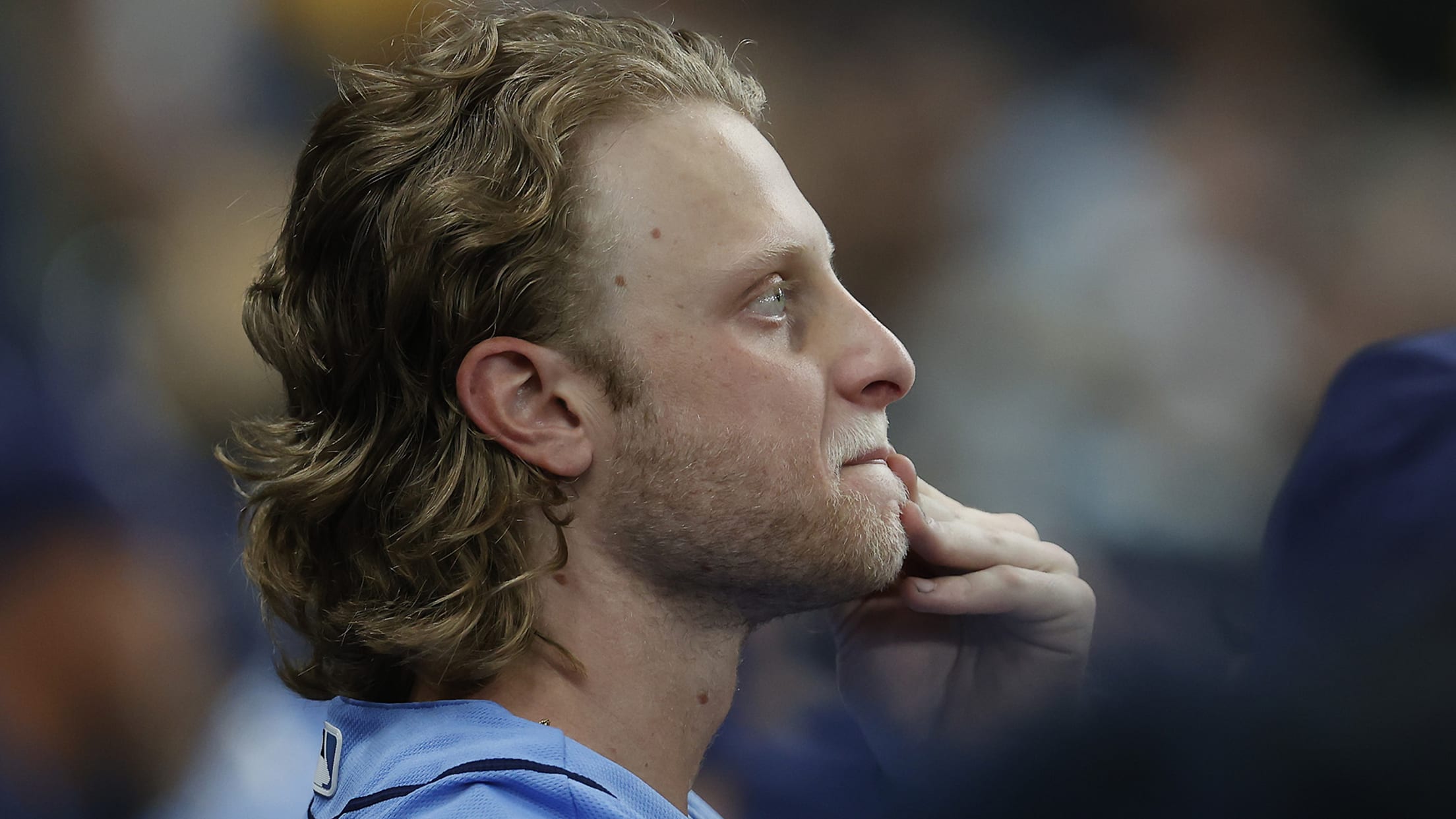 ST. PETERSBURG -- The Rays' rotation took another hit on Thursday as they placed right-hander Shane Baz on the 15-day injured list with a sprained right elbow. Baz experienced right elbow discomfort while playing catch on Tuesday, according to the Rays, and he was evaluated Thursday by Dr. Keith Meister
Franco needs wrist surgery, expected to miss 5-8 weeks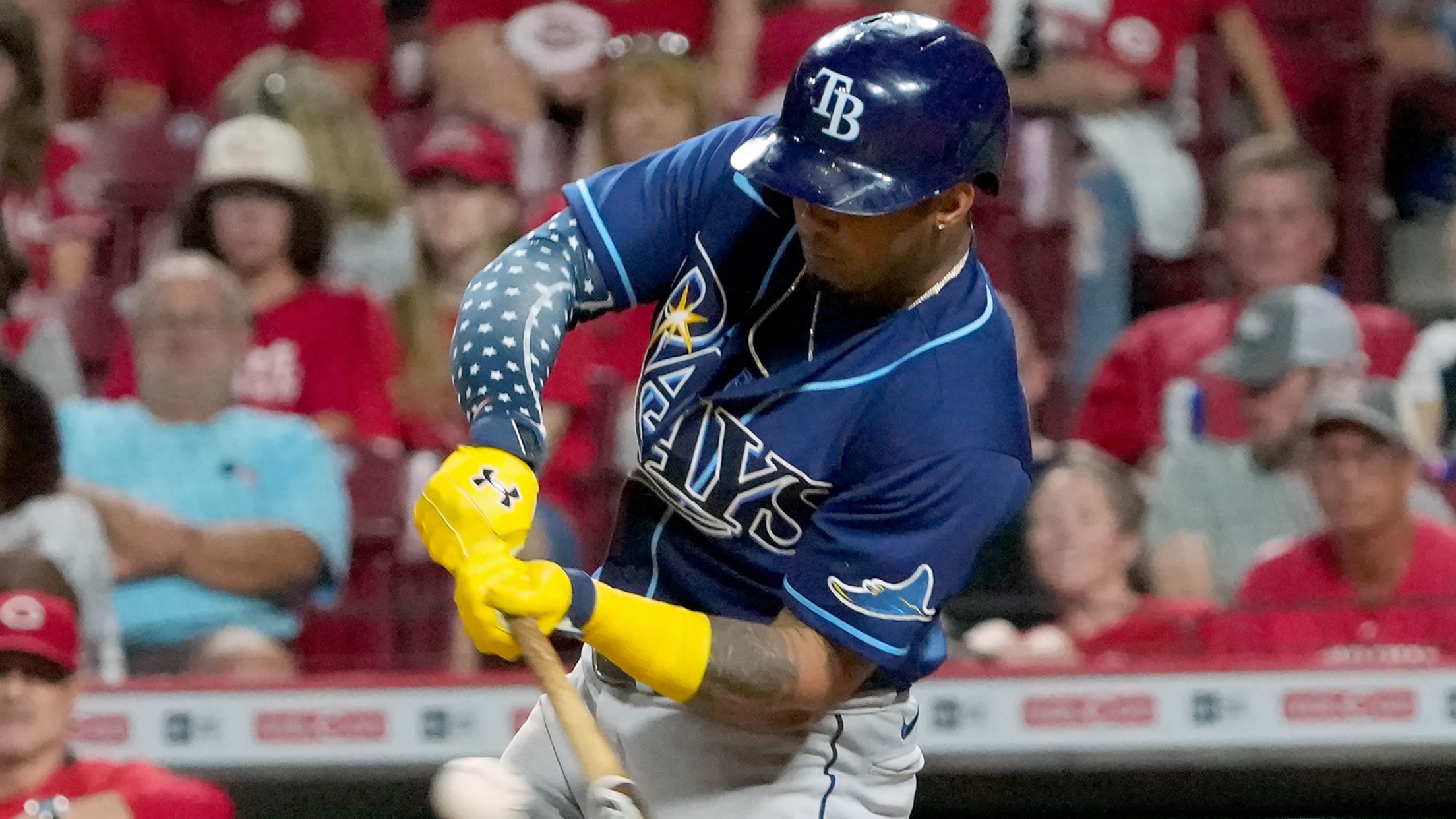 ST. PETERSBURG -- The Rays got the news they expected, but feared, on Monday. Star shortstop Wander Franco will undergo surgery Tuesday on his fractured right hamate bone, manager Kevin Cash said. Franco is expected to miss five to eight weeks. Franco exited the Rays' loss to the Reds on
Franco (wrist), Kiermaier (hip) among Rays to hit IL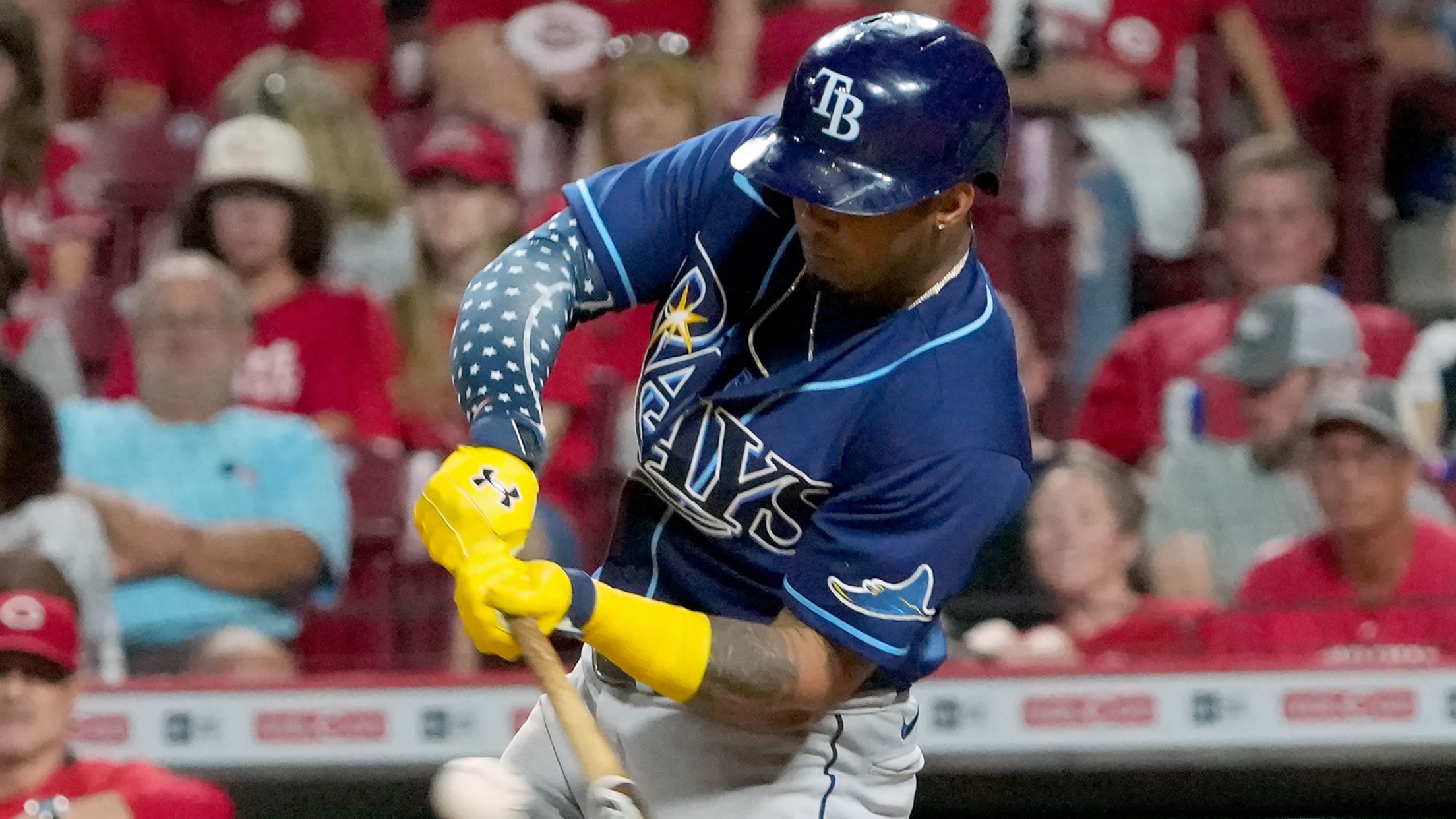 CINCINNATI -- Rays shortstop Wander Franco was placed on the IL with a wrist injury on Sunday, a day after exiting the club's 5-4, 10-inning loss to the Reds in the first inning. Franco's injury came after he fouled off a 101 mph pitch from starter Hunter Greene in the
Kiermaier (hip), Margot (knee) placed on injured list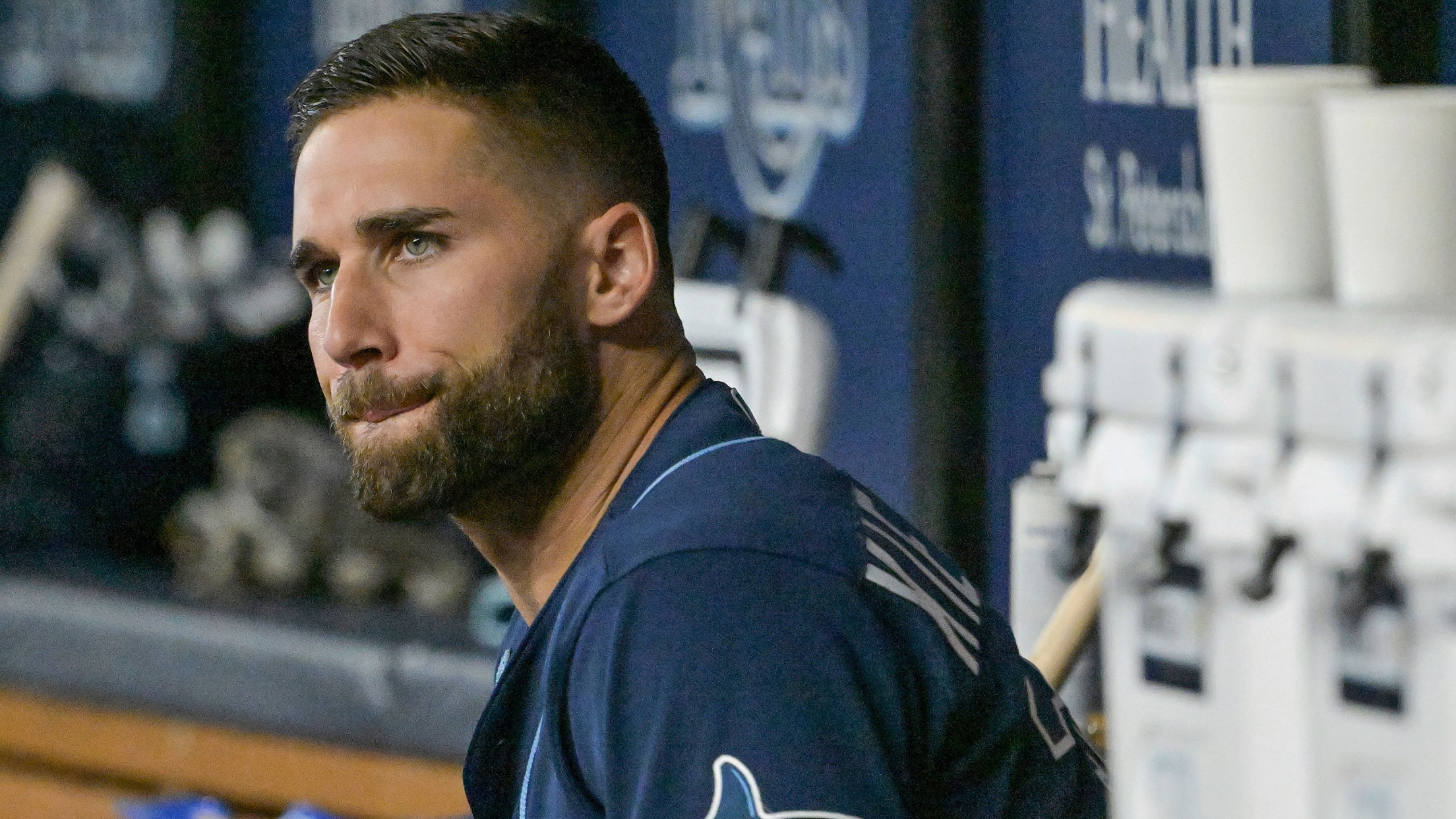 ST. PETERSBURG -- Injuries continue to take their toll on the Rays, who must fill two new holes in their lineup after adding a pair of important outfielders to their seemingly endless injury report. On Tuesday, Tampa Bay placed center fielder Kevin Kiermaier (left hip inflammation) and outfielder Manuel Margot
Margot, KK added to Rays' long list of injuries
RF carted off with serious right knee sprain; CF exits with left hip inflammation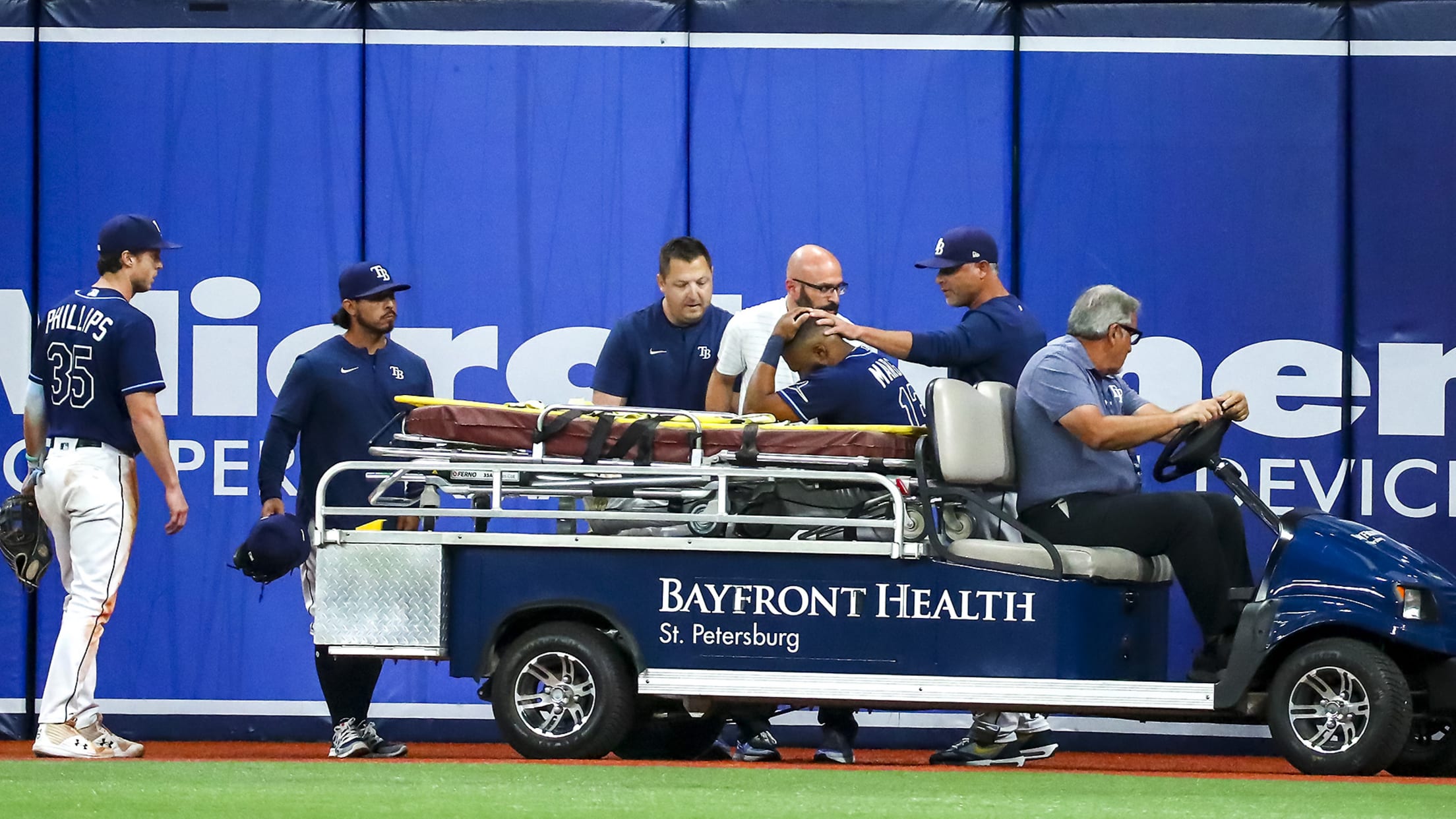 ST. PETERSBURG -- The Rays lost to the Yankees, 4-2, on Monday night at Tropicana Field. It was their eighth loss in the last 10 games, their 10th in the last 15 overall and their sixth defeat in eight meetings with the Yanks this season. They fell to fourth place
Rays righty Kittredge to undergo Tommy John surgery
News comes after All-Star catcher Zunino goes on IL with shoulder injury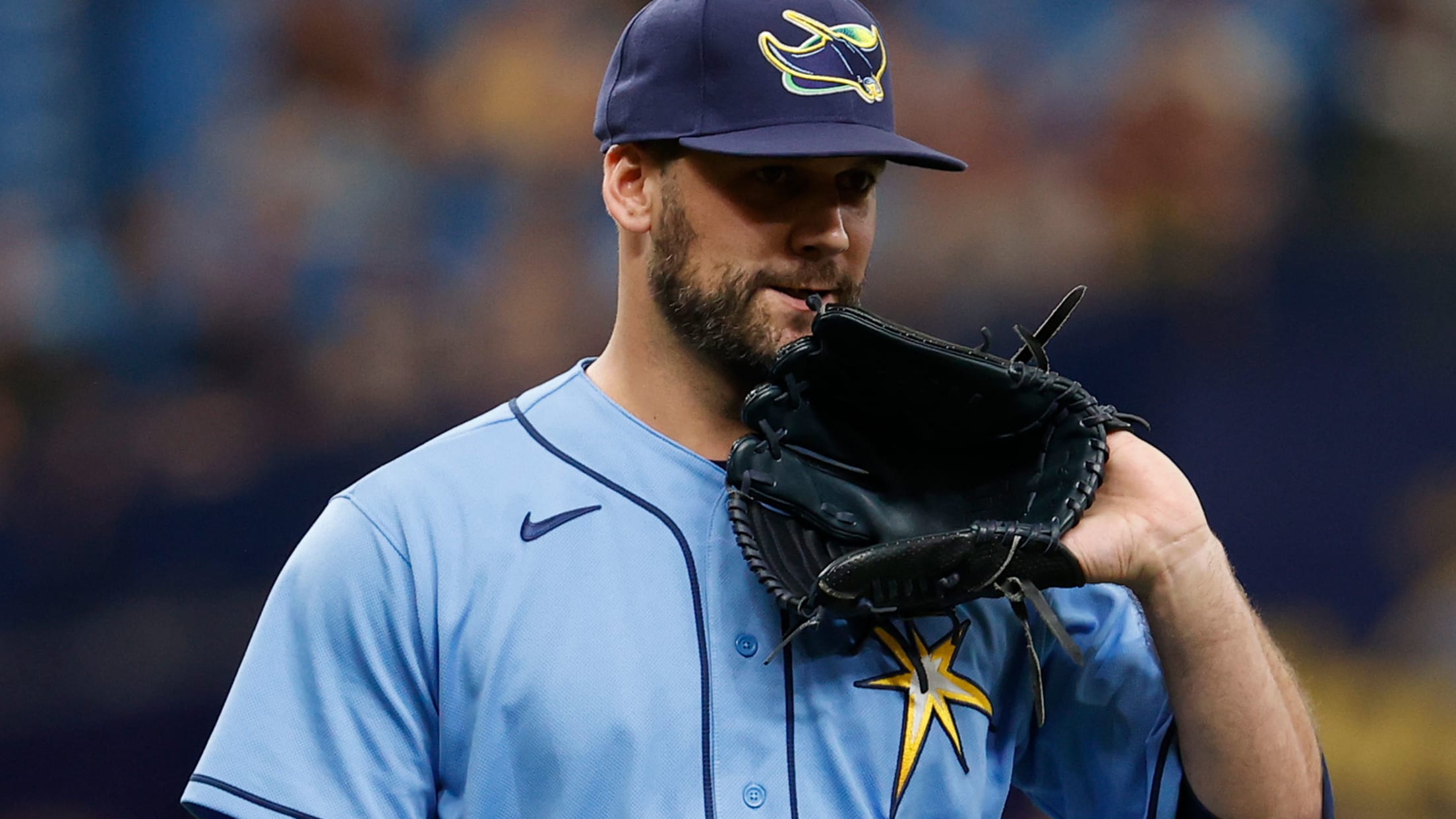 MINNEAPOLIS -- Friday was another tough day for a Rays team already reeling from injuries. Reliever Andrew Kittredge will undergo Tommy John surgery on his right elbow, manager Kevin Cash announced before Friday's game against the Twins. The news came after catcher Mike Zunino was placed on the injured list
Feyereisen, with 0.00 ERA, heads to IL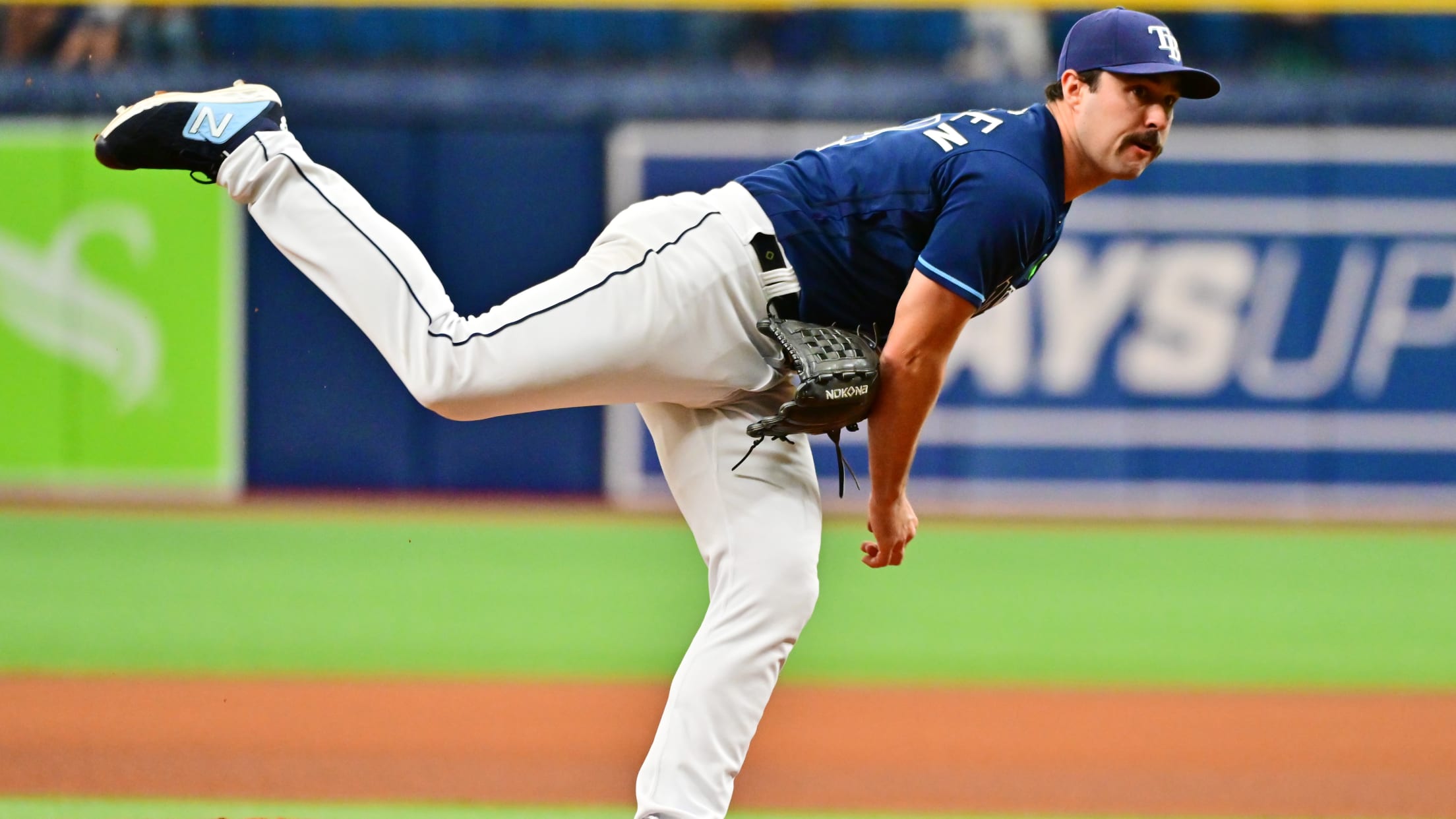 ST. PETERSBURG -- The Rays placed right-hander J.P. Feyereisen on the 15-day injured list on Friday due to a right shoulder impingement, removing the top high-leverage reliever from a Tampa Bay bullpen that was already without several key arms. Feyereisen has been one of the best relievers in the Majors
How will Rays handle another key injury?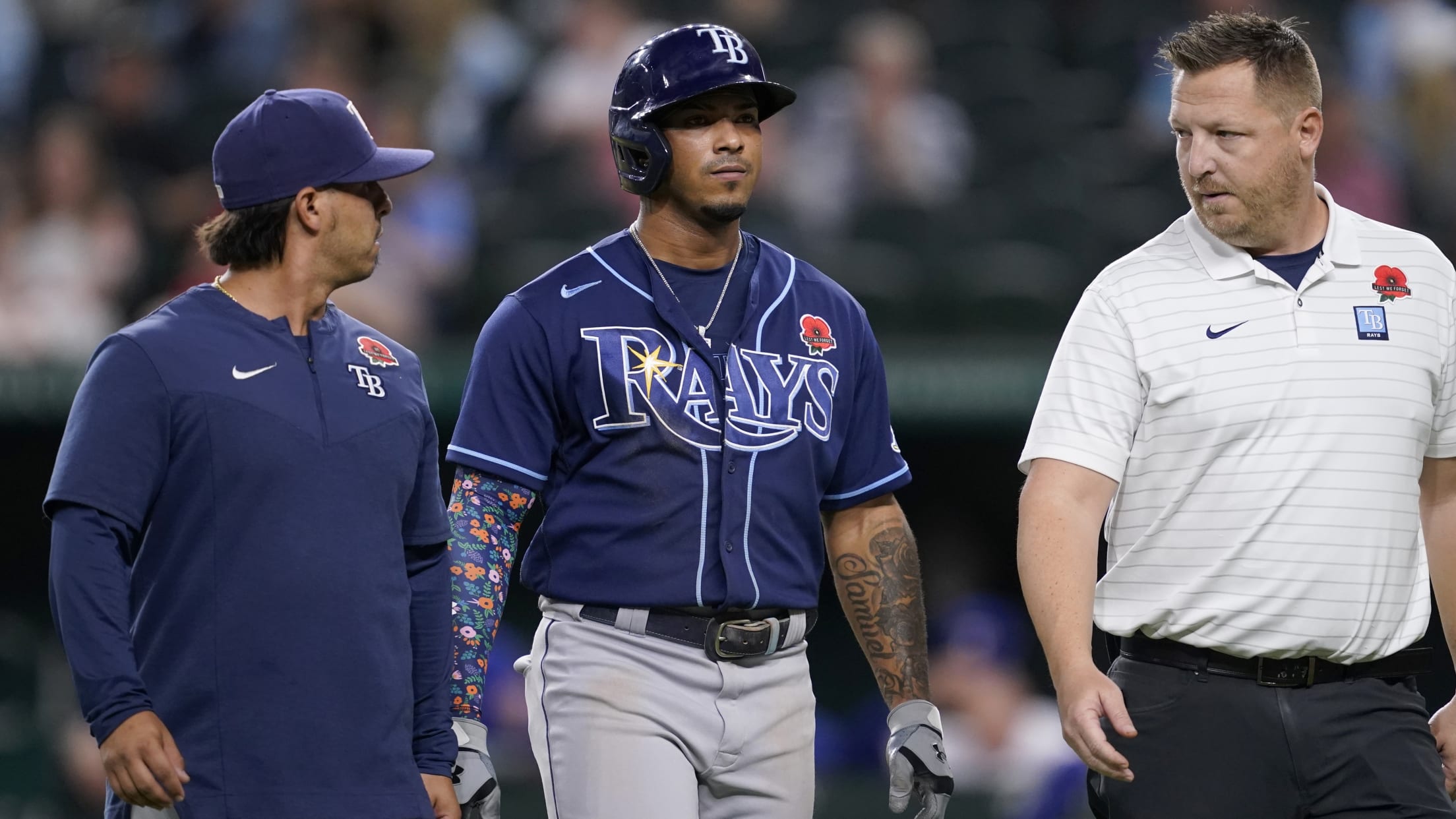 This story was excerpted from Adam Berry's Rays Beat newsletter. To read the full newsletter, click here. And subscribe to get it regularly in your inbox.
Rays looking to step up with Wander on IL
Shortstop dealing with right quad strain, expected to return in about 2 weeks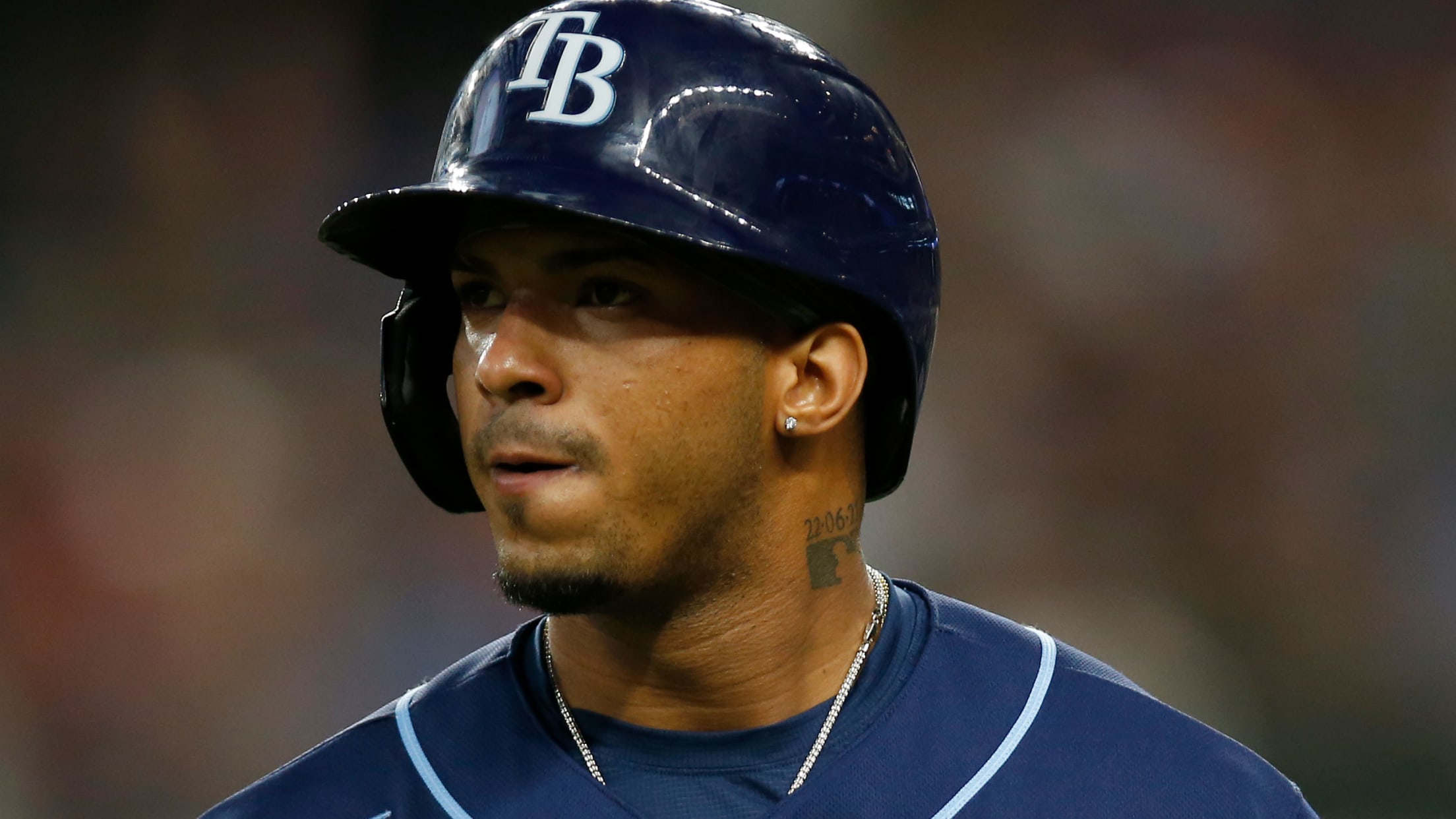 ARLINGTON -- When Wander Franco isn't in the Rays' lineup, there's a change in dynamic, shortstop Taylor Walls said. Though it's no secret that Tampa Bay's offense has been struggling, both Walls and manager Kevin Cash can attest to the fact that it's not all on Franco's recurring injuries. Franco
Rays lose B. Lowe (back) for at least a month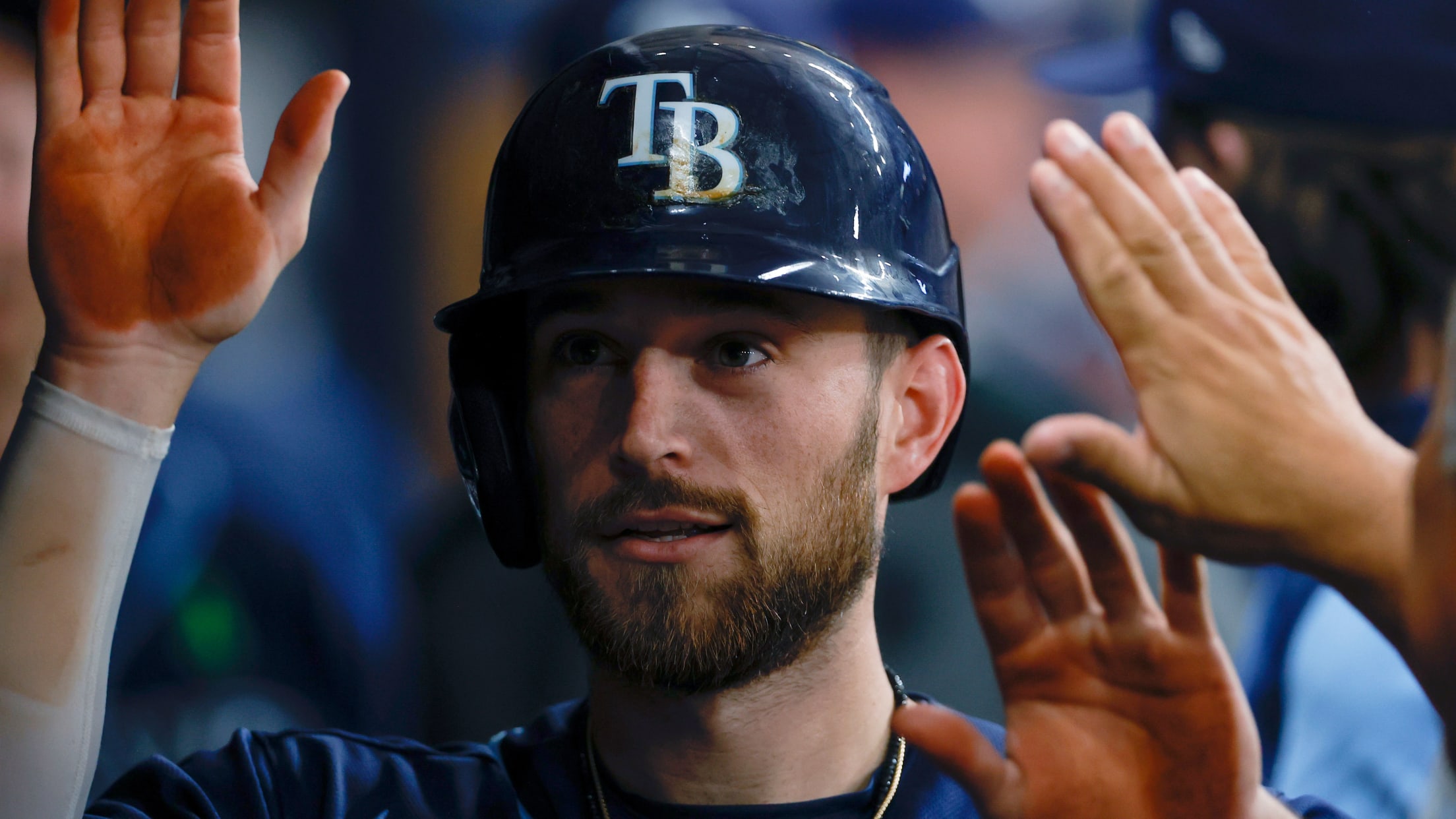 ST. PETERSBURG -- The Rays will be without one of their best hitters for at least a month. A day after placing second baseman Brandon Lowe on the 10-day injured list, Tampa Bay announced Tuesday afternoon that Lowe was diagnosed with a stress reaction in his lower back. Lowe will
Wander back, Rays find early groove vs. A's
Star shortstop tallies 2 hits in return from tight hamstring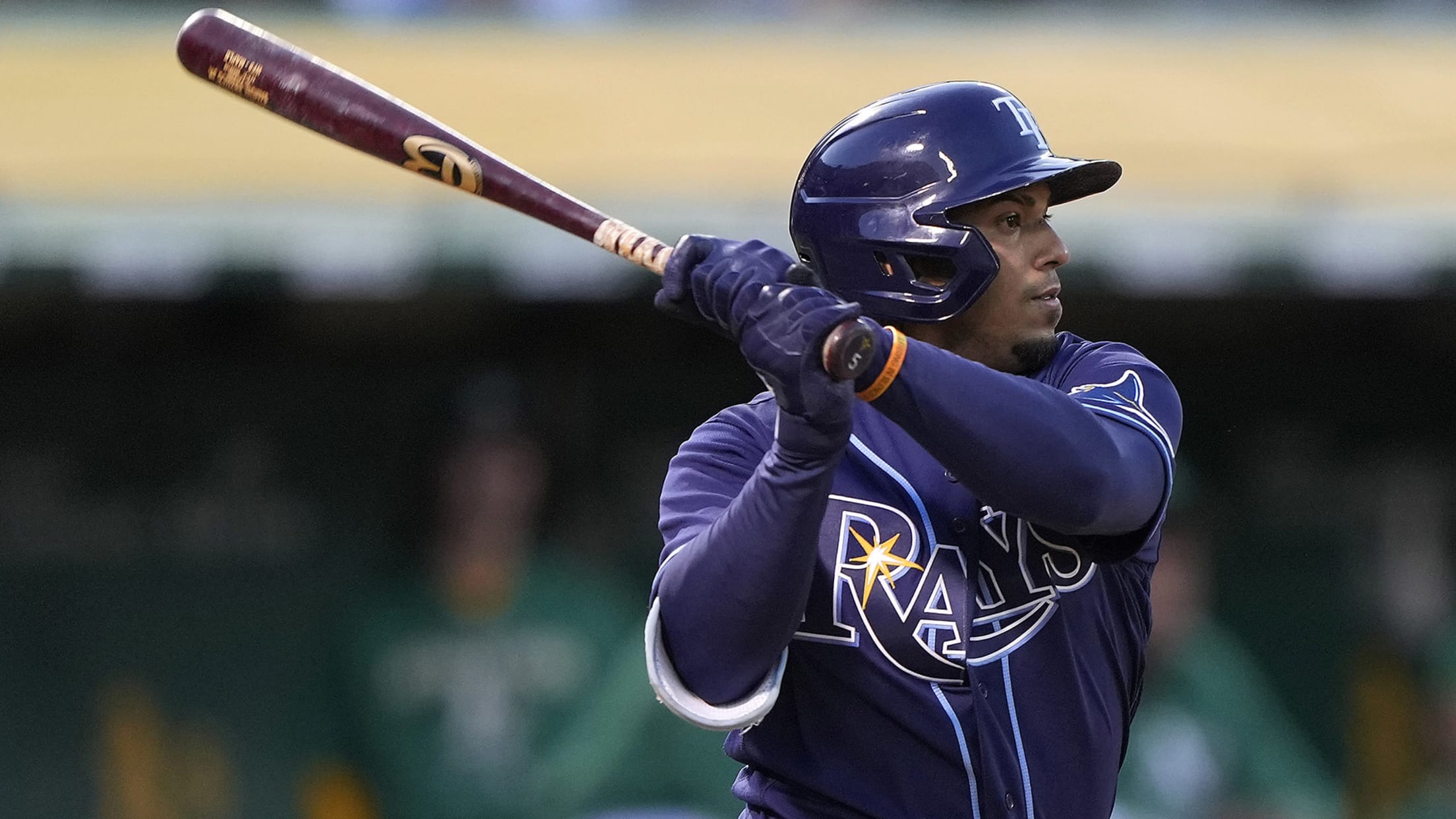 OAKLAND -- The way Wander Franco leaped at Daulton Jefferies' third-inning pitch and drilled it into right field for a single, one might have thought he was a kid set free on a playground. Which, in a way, he was. Scratched from Tampa Bay's lineup a day earlier with a
Oblique injuries land Patiño, Chargois on IL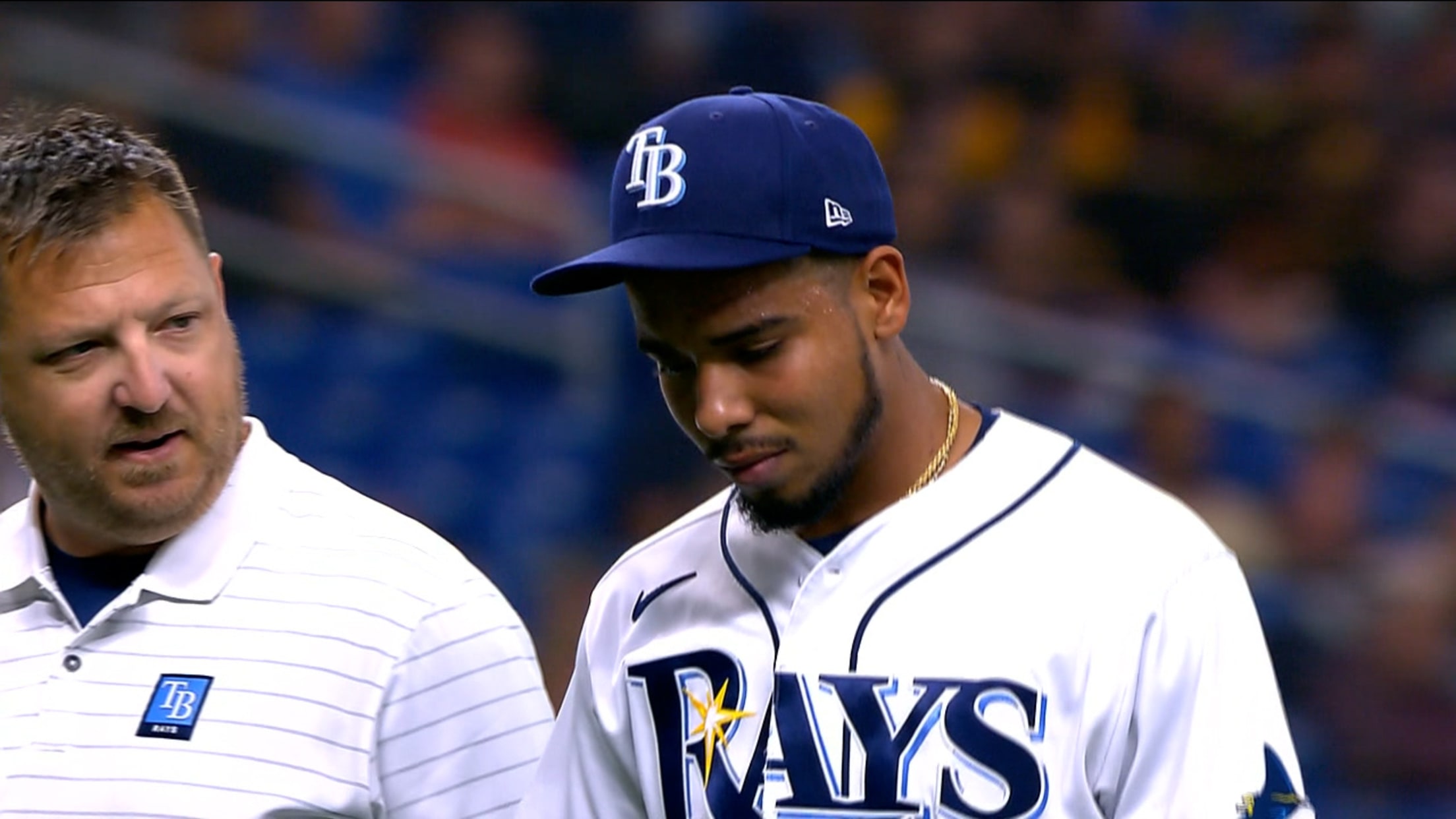 ST. PETERSBURG -- The Rays had to further shuffle their pitching staff due to injuries on Tuesday afternoon, placing starter Luis Patiño and reliever JT Chargois on the 10-day injured list. As expected, the Rays recalled right-hander Tommy Romero from the taxi squad to make his Major League debut against
Patiño exits '22 debut with left oblique strain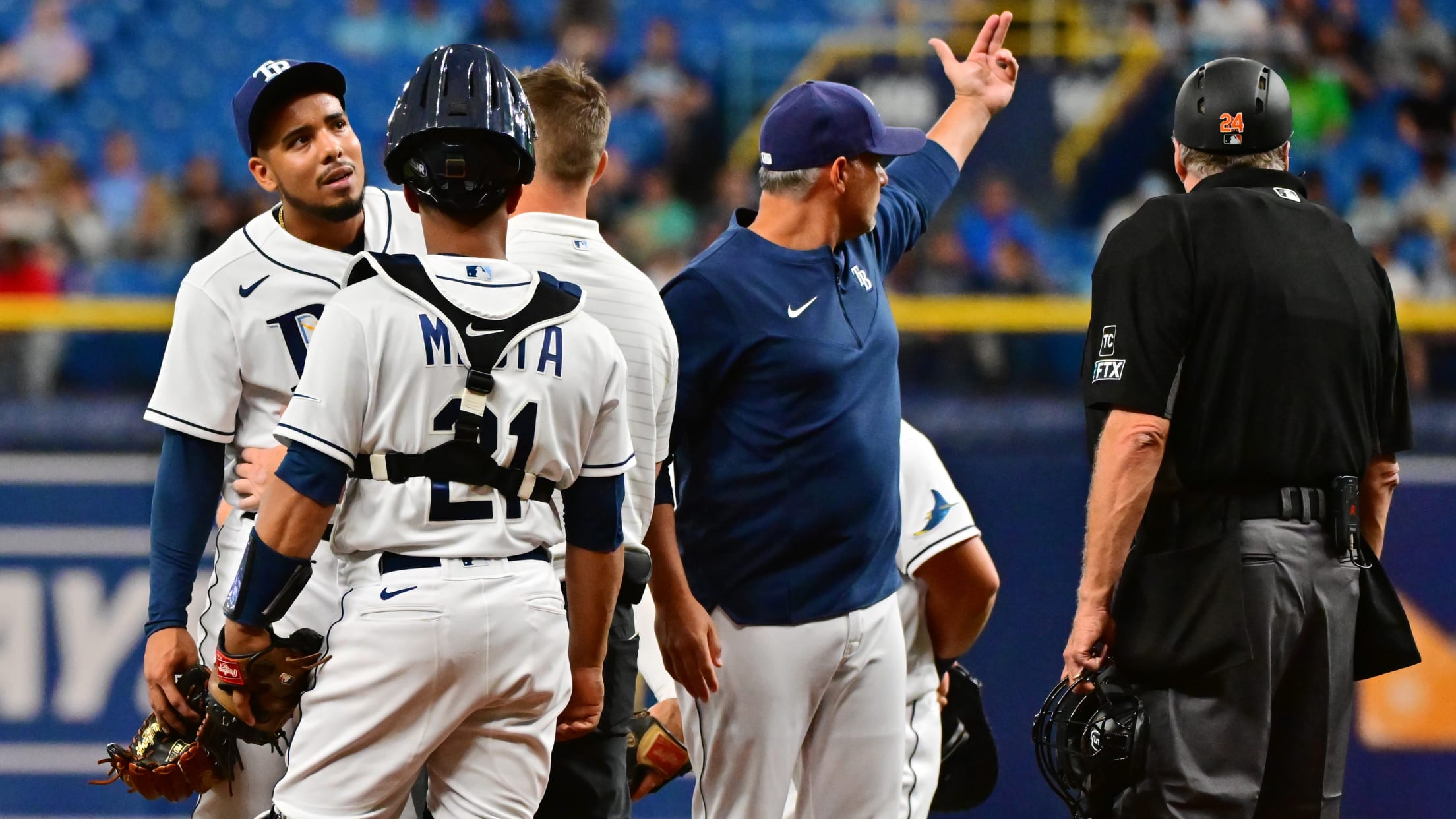 ST. PETERSBURG -- Four games into the season, the Rays' starting pitching depth is already being tested. Last August, Tampa Bay ace Tyler Glasnow underwent Tommy John surgery. In Spring Training, the Rays lost top prospect Shane Baz (arthroscopic right elbow surgery) for at least the first month of the
Fairbanks (lat) sidelined; Kiermaier making progress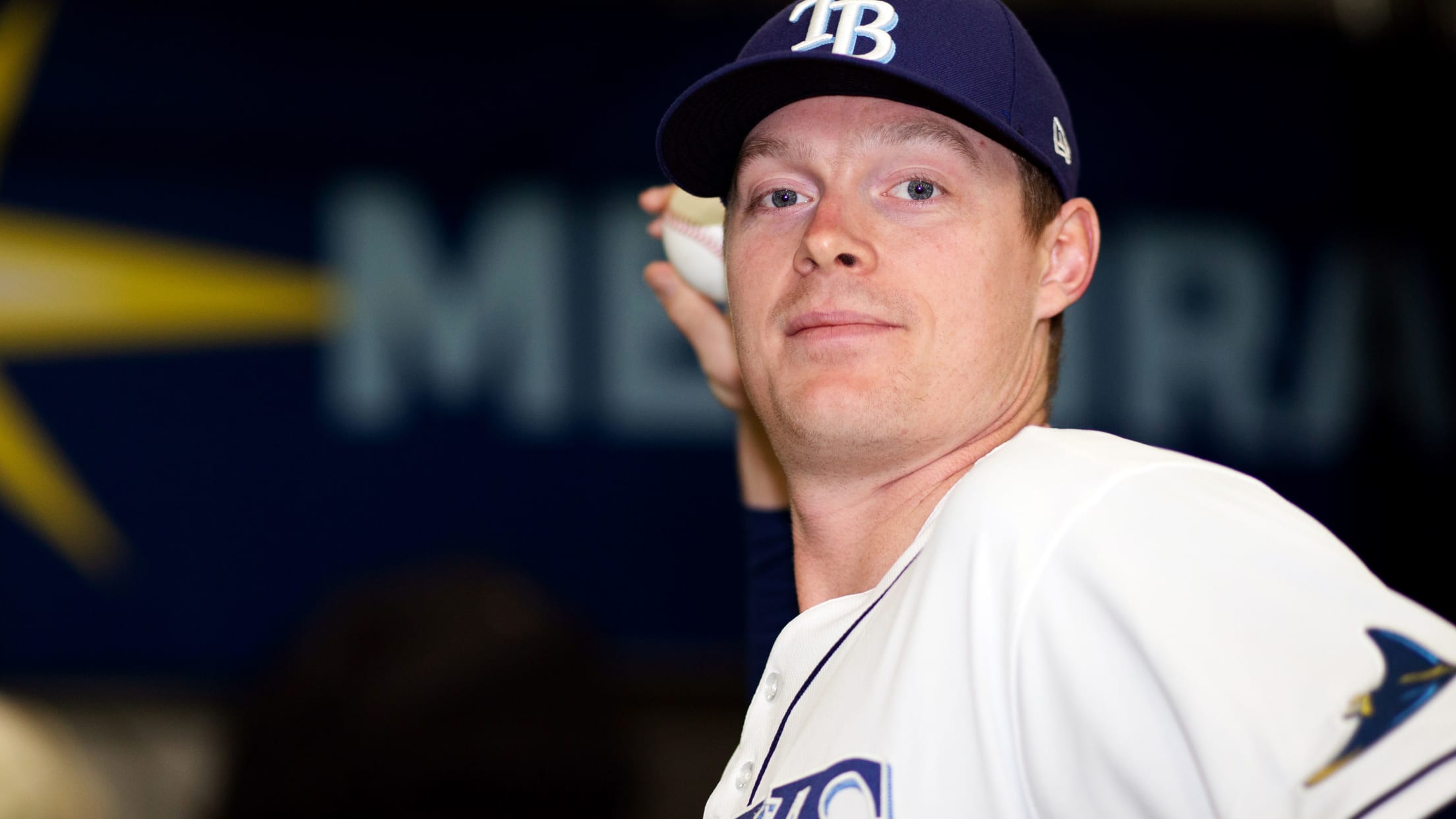 PORT CHARLOTTE, Fla. -- The Rays could be without high-leverage reliever Pete Fairbanks for a significant chunk of the season's first half due to the lat muscle injury that forced him to leave his outing Sunday after throwing only five pitches. Fairbanks had an MRI exam on Monday's off-day, and
Fairbanks exits after 5 pitches with lat tightness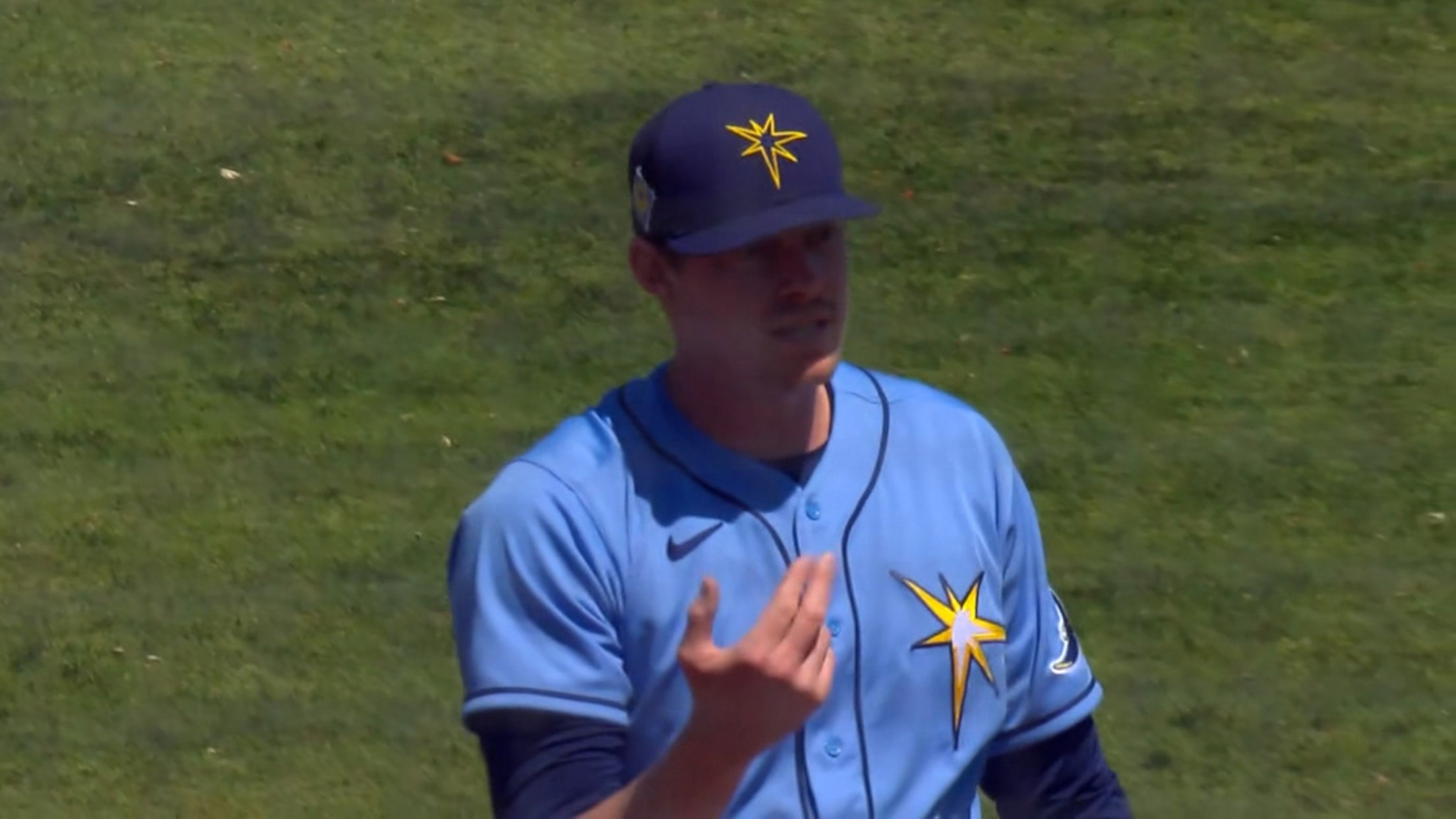 PORT CHARLOTTE, Fla. -- Reliever Pete Fairbanks fired a pitch high above the strike zone to the Braves' Brock Holt, rotated his right shoulder as he stepped back on the mound and then motioned toward the Rays' dugout. After a brief chat with manager Kevin Cash, pitching coach Kyle Snyder
Shane Baz undergoes arthroscopic surgery on right elbow
Top prospect sidelined for 2-3 weeks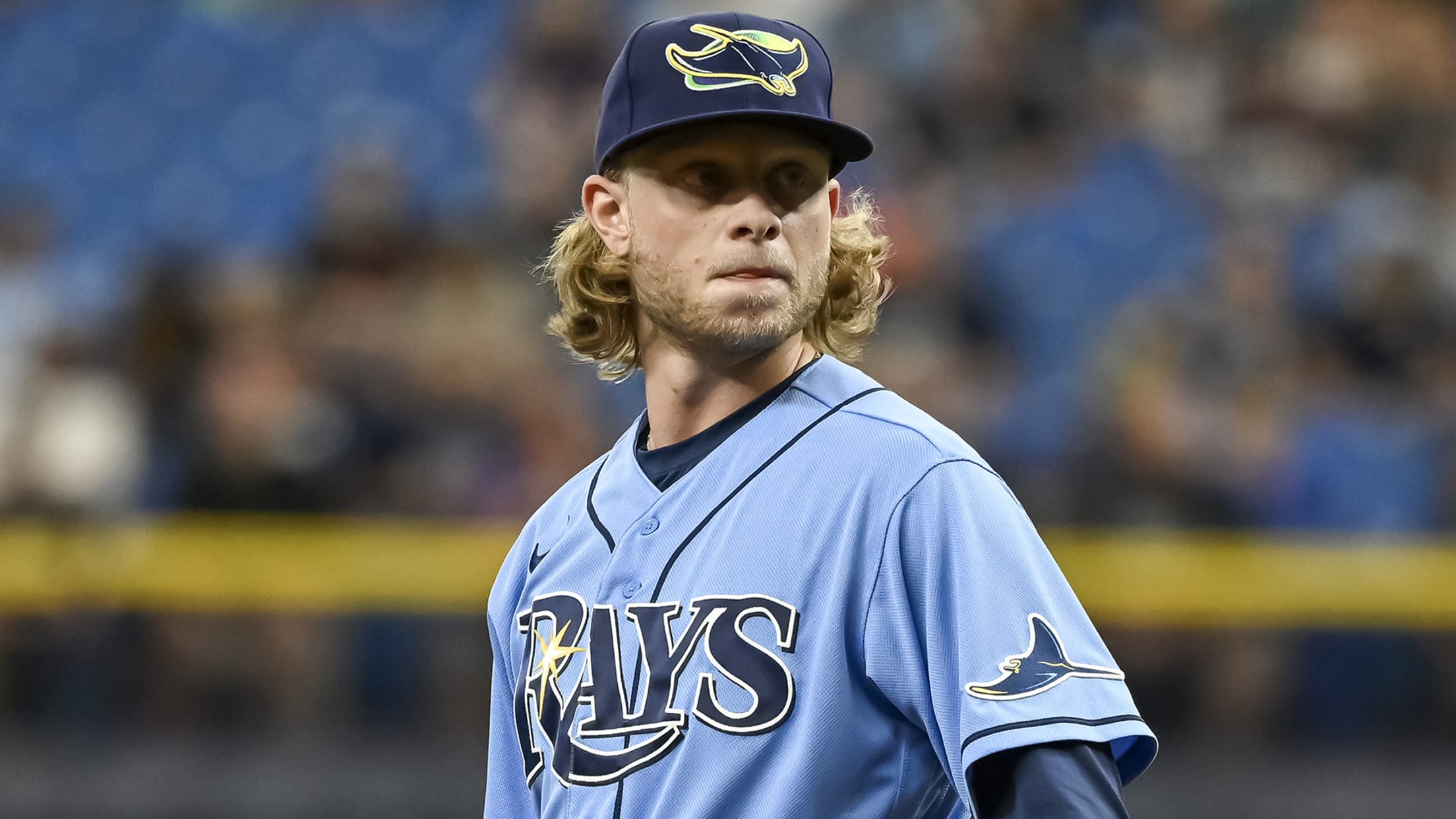 PORT CHARLOTTE, Fla. -- Rays top prospect Shane Baz underwent arthroscopic surgery to remove loose bodies from his right elbow on Monday, the club announced, and will be shut down from throwing for two to three weeks. Baz came out of his Spring Training bullpen session on Tuesday feeling "outstanding,"
Glasnow has ankle surgery, won't throw for 2-3 weeks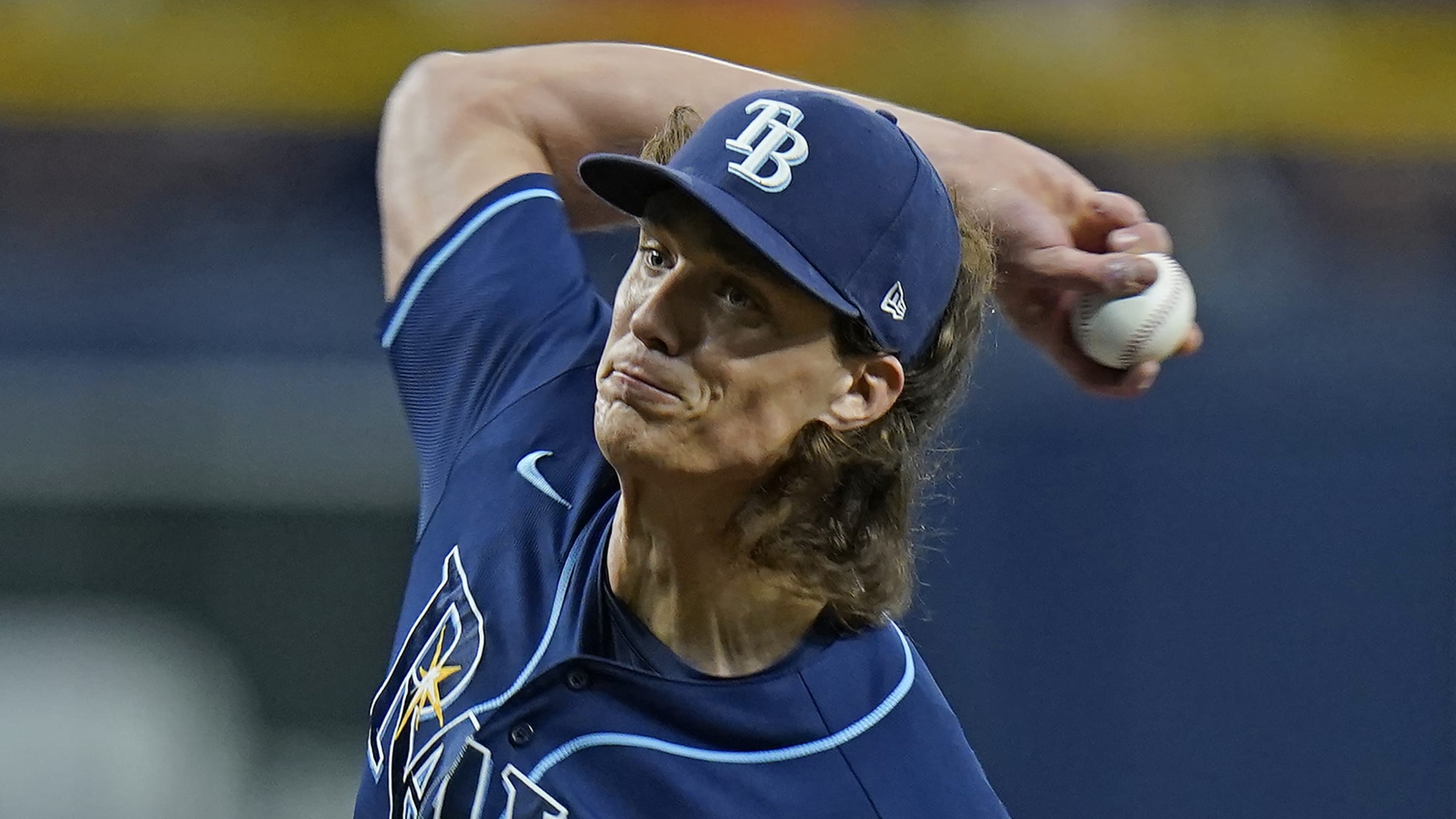 PORT CHARLOTTE, Fla. -- Rays ace Tyler Glasnow wheeled through the home clubhouse at Charlotte Sports Park on a knee scooter Monday morning -- "Super, super fast," he noted, smiling -- with his right foot in a cast and elevated behind him. Glasnow, working his way back from Tommy John
Glasnow happy with 'little wins' in TJ rehab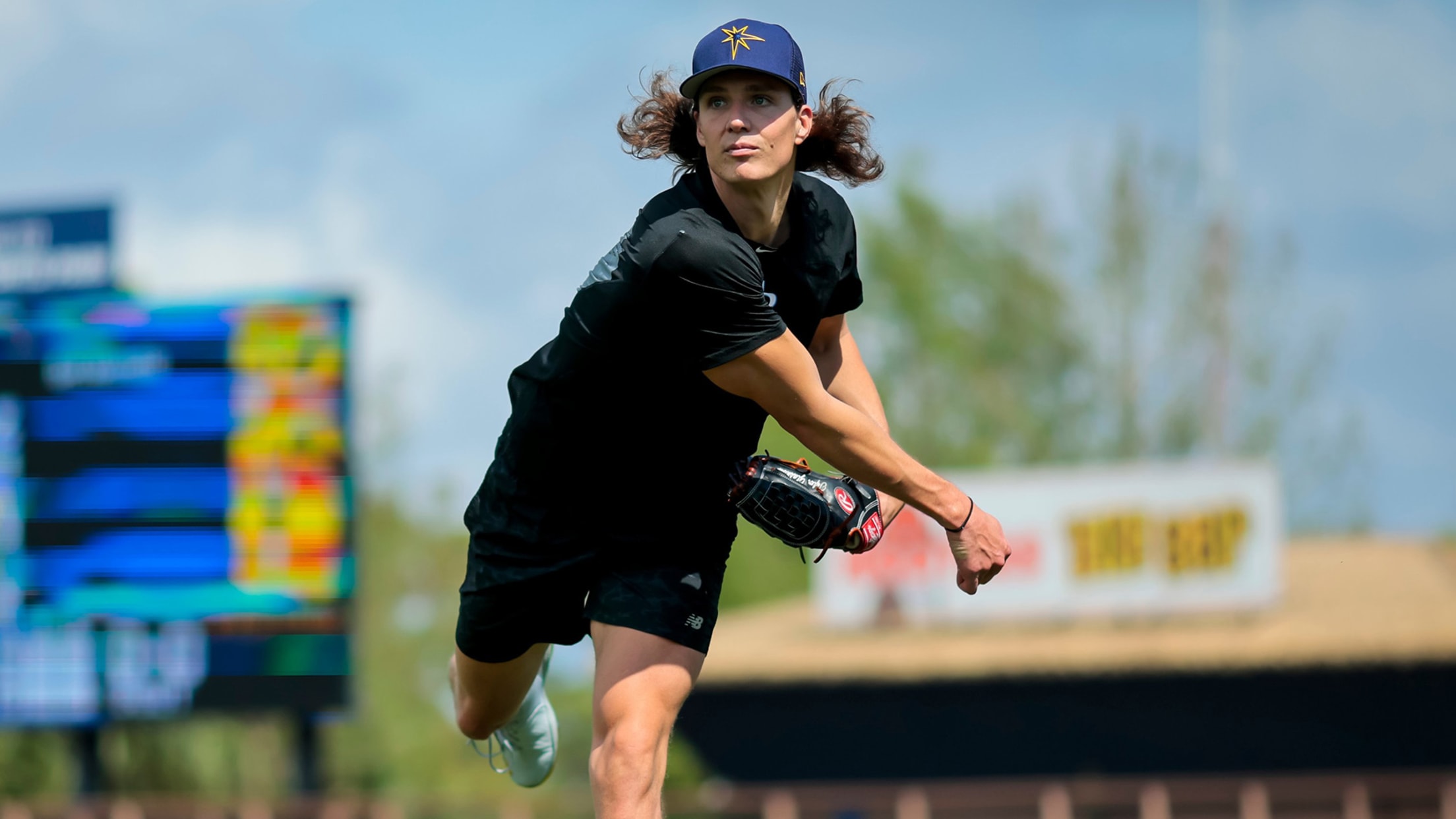 PORT CHARLOTTE, Fla. -- As the Rays' representative in the MLB Players Association, Tyler Glasnow stayed busy throughout the lockout. He was involved in the union's meetings and charged with updating his teammates on the latest developments -- a role Austin Meadows said Glasnow couldn't have handled any better. Between
Anderson out through '22 ASG after surgery
Reliever undergoes alternative to Tommy John on right elbow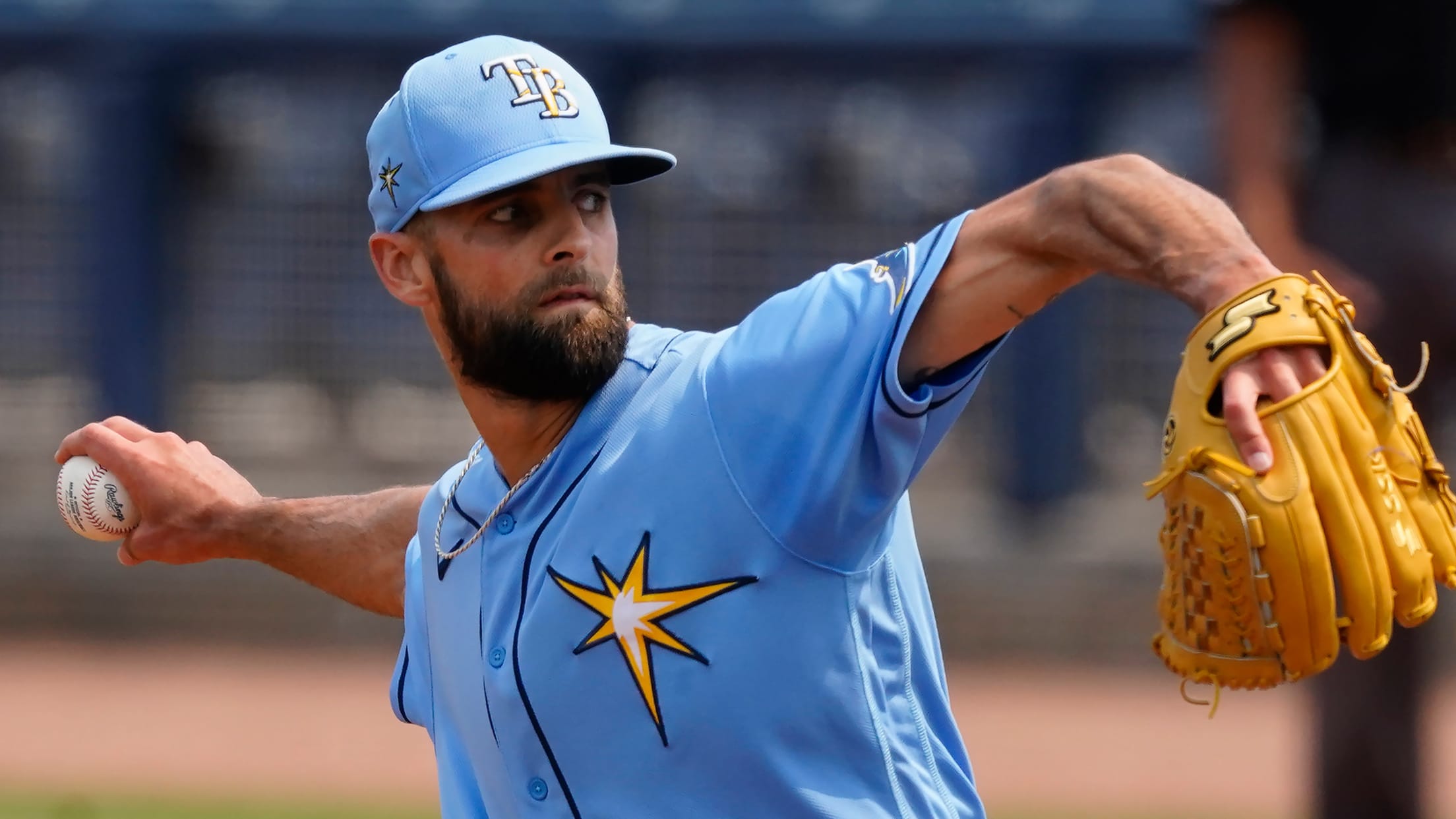 ST. PETERSBURG -- The Rays spent most of this past season without right-hander Nick Anderson, their most effective reliever from the time they acquired him in 2019 until the end of the '20 season. Now, it appears Anderson will be sidelined for most of next year as well. Anderson underwent
Rays phenom Wander lands on 10-day IL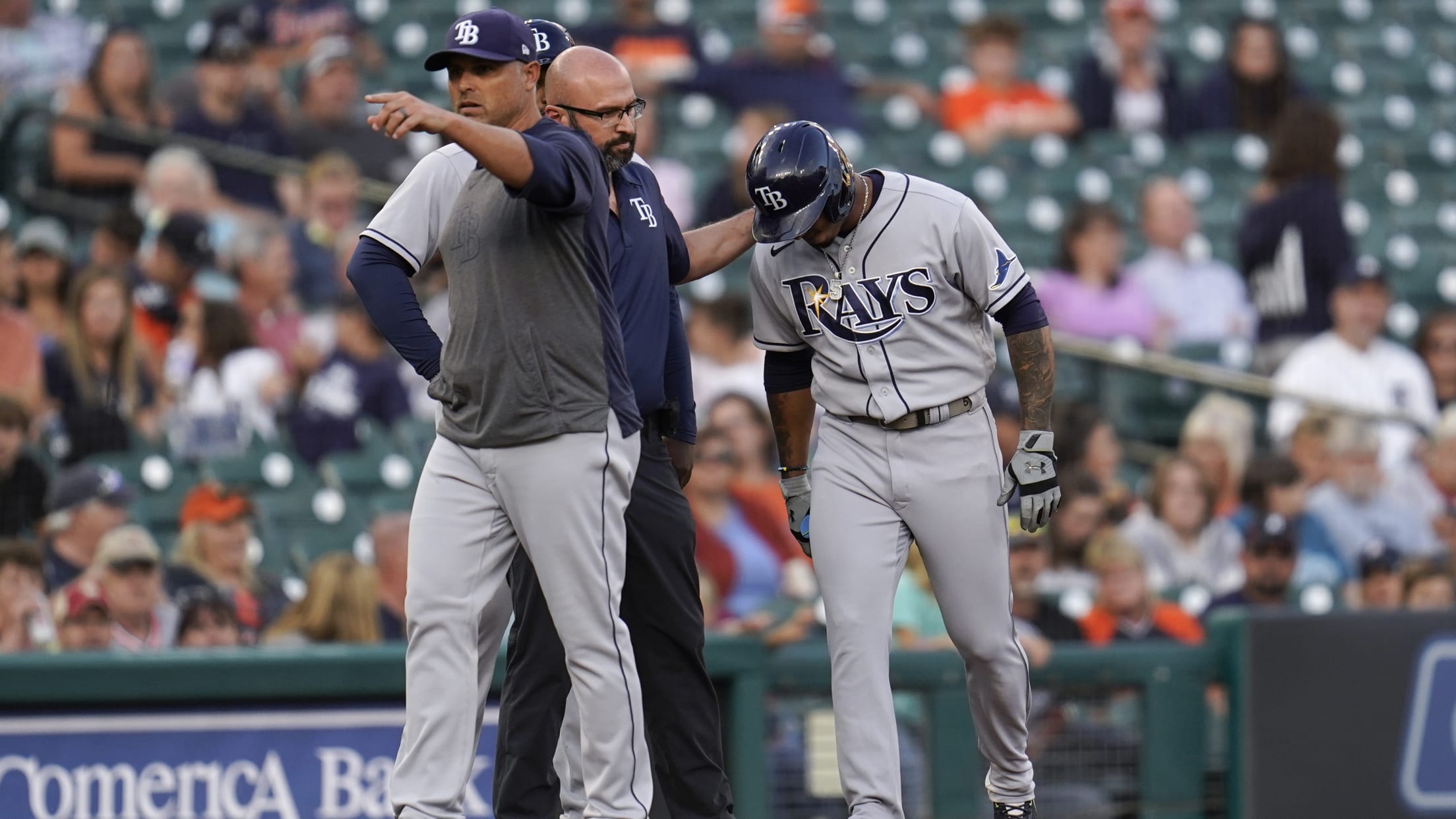 DETROIT -- The nice thing about the American League East-leading Rays this season is that they've typically found ways to win no matter who is -- or isn't -- in the lineup on any given day. It's a strength that will be tested at a crucial point in the season