Inbox: Where do Rox stand after '20 season?
Beat reporter Thomas Harding answers fans' questions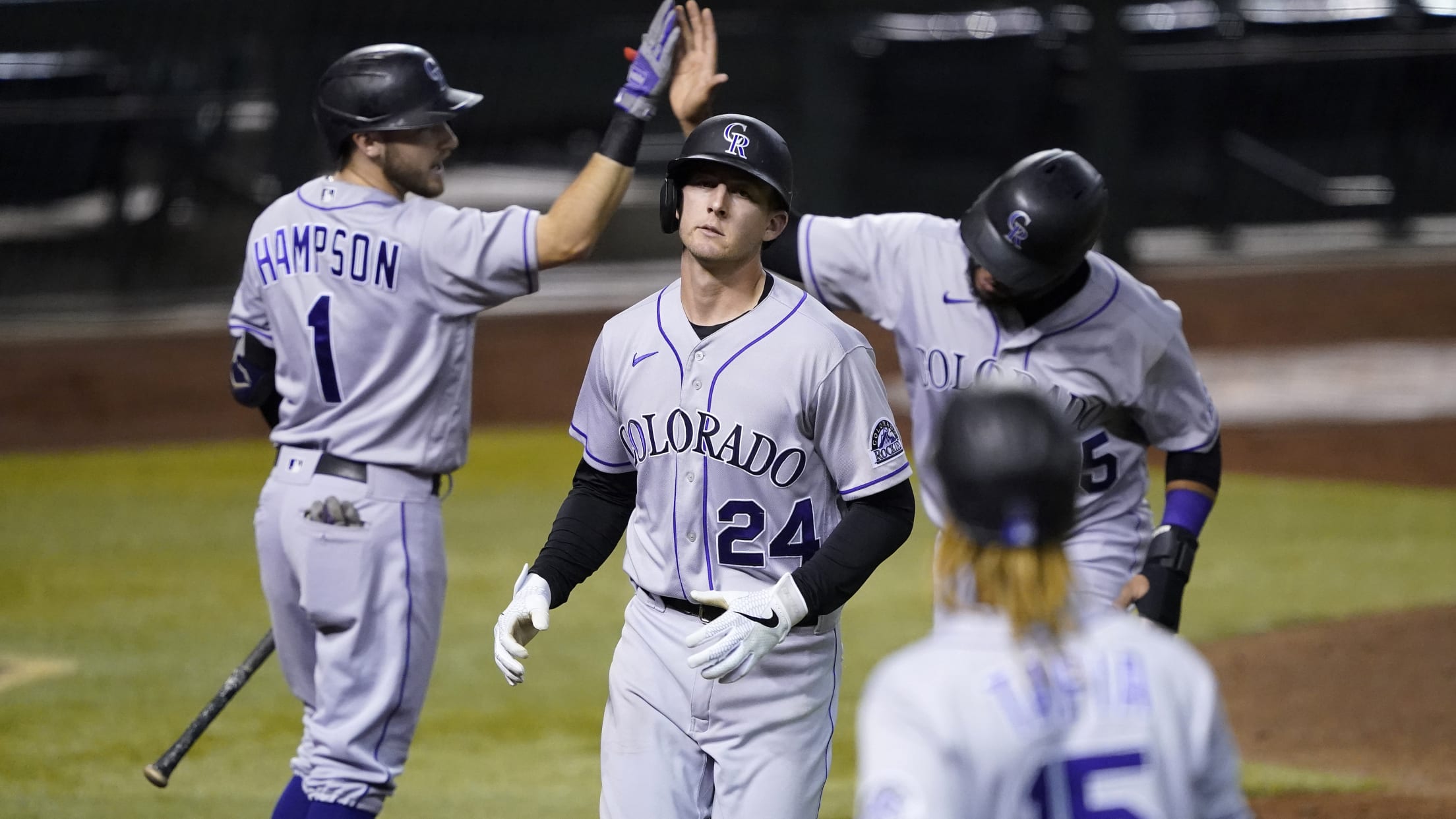 DENVER -- The Rockies' 11-3 start, followed by a disappointing rest of the year, was not what the team expected out of the 2020 season. For the first time this offseason, we answer questions and try to make sense of it all. Disclaimer: All answers are insights based on the
DENVER -- The Rockies' 11-3 start, followed by a disappointing rest of the year, was not what the team expected out of the 2020 season. For the first time this offseason, we answer questions and try to make sense of it all.
Disclaimer: All answers are insights based on the past or guesses. It's likely the Rockies will do their end-of-the-season question and answer session after the World Series.
Where do the Rockies go from here?

— The Sideline Crowd (@SideLine_Crowd) October 13, 2020
To me, the key is whether the Rockies can tweak their definition of who they are.
The philosophy has been to build from within, either through the MLB Draft and international signings or by acquiring players before they reach the Majors. At the start of 2020, four of Colorado's five starting pitchers and all but one of its starting position players (first baseman Daniel Murphy) came through this framework.
It's not as if such a philosophy, which can control a payroll, can't produce a contender. The Rockies went to the postseason in 2017 and '18 but have struggled during the past two seasons.
And Colorado isn't without justification. Outfielder Charlie Blackmon shook off injuries early in his career, so why not outfielder David Dahl? Might infielder Ryan McMahon be able to curb strikeouts and reach power potential, as shortstop Trevor Story did? Can the Rockies do something -- other than cross their fingers about their own guys -- to quickly lengthen the lineup and improve the bullpen?
The Rays, for example, are well-known for winning with an inexpensive roster. Most of their regulars and several key pitchers came from trades, yet their payroll this year ranked 28th out of 30 teams. The Padres also traded their way to their first postseason appearance in 14 years. Their payroll is about $11 million greater than the Rockies', but much like Colorado, San Diego has a small handful of large contracts.
So it is possible to make deals, keep the payroll down and succeed.
The significance of the Rockies' needs may necessitate a big move, which means they would have to listen to offers on two of their top stars -- third baseman Nolan Arenado and Story. They may also have to listen on valuable players with arbitration years remaining. Dahl and outfielder Raimel Tapia as well as admittedly hard-to-part-with starting pitchers Jon Gray, Kyle Freeland and Antonio Senzatela top that list.
At this time last year, Colorado said it would not do much in free agency because there were big contracts on the books. Much of that money is gone. So can the club come up with the right combination of payroll-lightening trades and free-agent signings?
One can imagine the reconfigured Rockies parting with some -- but not all -- of their talent, then landing a couple free agents from a pool that includes former Rockie DJ LeMahieu, George Springer, Marcell Ozuna and J.T. Realmuto. In the bullpen, the list includes Liam Hendriks, Dellin Betances, Alex Colomé, Shane Greene and Trevor Rosenthal. And good scouting can unearth less-expensive gems.
Will the Rockies pursue realmuto or gamble with wolters/Diaz again?

— Scott (@Scott_Sommers) October 13, 2020
Total guess here, but I don't expect a big expenditure on catching.
One interesting development during the final days of the season: Needing offense, manager Bud Black started Elias Díaz as the batterymate for Germán Márquez. For much of his time in the Majors, Márquez has thrown to Tony Wolters.
Díaz had to wait for playing time, but the final weeks were encouraging.
The Rockies also have not given up on the left-handed hitting Dom Nuñez, who was hurt by the lack of a Minor League season as much as anyone. However, Nunez made the most of it, catching bullpen sessions from Major League pitchers and doing his drill work with the Major League staff.
We've seen the financial impacts of COVID in other leagues already (flat cap, some hockey players taking bridge or short deals)...what kind of impact will we see on the Rockies payroll in 2021?

— Marc Romero (@mtromero) October 13, 2020
That is a good question. We'll have to see how the offseason unfolds. However, I was pleasantly surprised at the Trade Deadline activity, as the Rockies added to the payroll with outfielder Kevin Pillar and righty reliever Mychal Givens.
As I ask every year:

What are the plans with B-Rod? I've heard that they aren't extending Murphy, seems time to finally give him the keys to 2B and figure it out for real.

— Skraxx (@skraxxy) October 13, 2020
It feels like Brendan Rodgers has been around forever, even though he has played in just 32 Major League games over two seasons and dealt with two right shoulder injuries.
While he made a quicker-than-expected comeback in 2019, I wonder if he wasn't fully right this year. The fact that his throwing was fine says yes, but his swing lacked the thunder that we had been hearing about during his Minor League career. Was it health, or simply poor timing during a strange year?
It is a good time to see what Rodgers brings, but I don't expect the Rockies to necessarily clear a spot for him. He will have to show up healthy and earn it.