Dinger would love to be at your next event!
Book Dinger, The Colorado Rockies Mascot, NOW!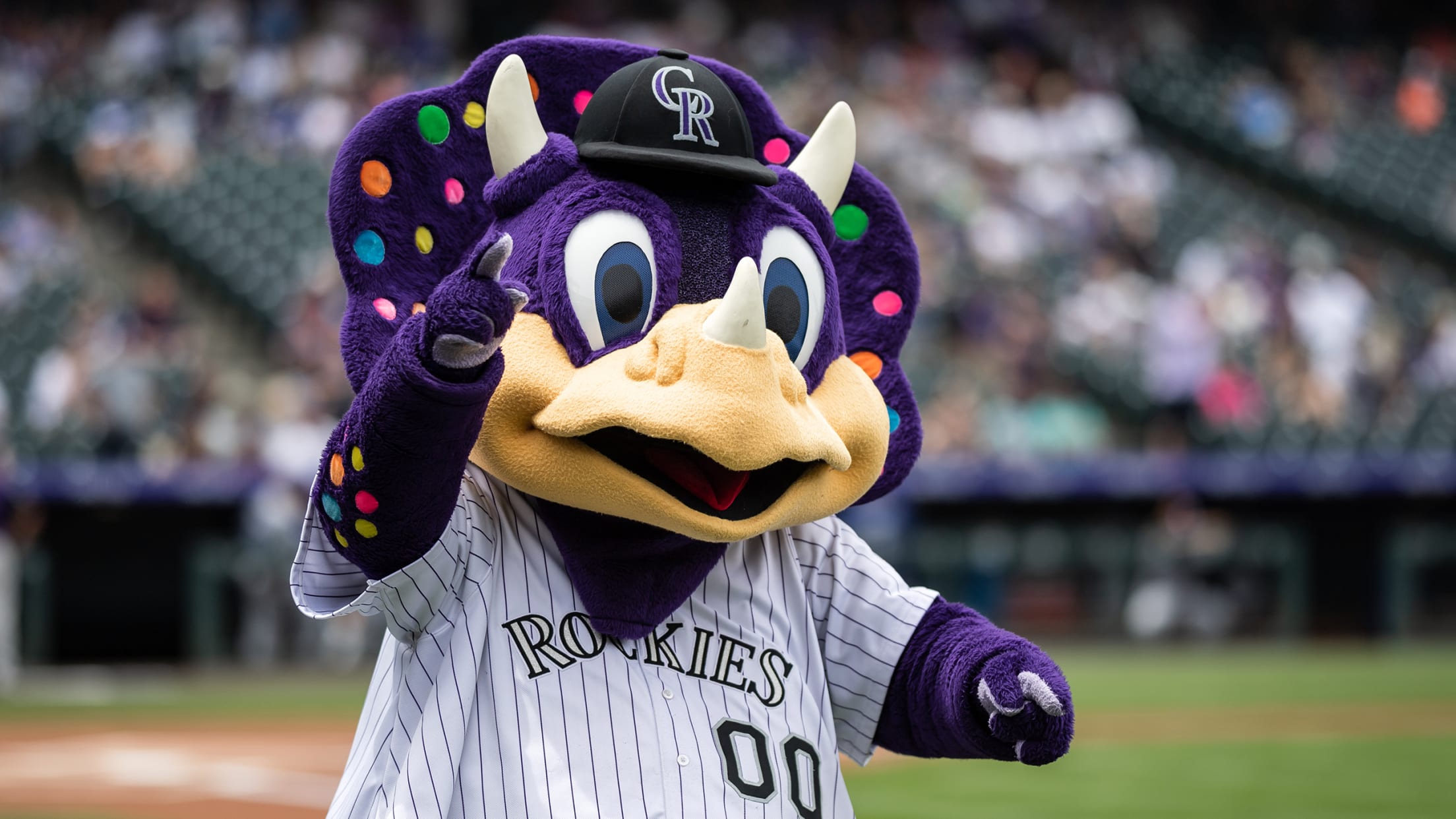 Dinger Appearance Requests
To Inquire about Dinger coming to your next event, send an email to: [email protected]
Remember to Include the following:
Date of the Event
Time of the Event
Location
A Brief Description of the Event
Your Contact Information
Dinger Appearance Rates
Dinger Appearance $375
Have Dinger, the Mascot of YOUR Colorado Rockies, at your next event! He'll come and take pictures, sign autographs, and create a memorable guest experience like only Dinger can!
Typically between 30-45 min.
Dinger School Appearance $150
Do you have a special event coming up at your school? Why not have Dinger from the Colorado Rockies come out and be a part of your next school function!
Dinger can come be a part of your school event, sign autographs, visit classrooms, or play kickball and other fun games with your school and much more!
FUNdraisers, Benefits, and Non-Profits $200
Have Dinger come and be a part of your fundraiser! Antics may include signing autographs, taking pictures, and being a part of your opening ceremonies!
Must be able to provide Non-Profit ID
Typically 45 min.
Youth Baseball and Softball $375
Dinger LOVES to support our Youth Baseball and Softball here in Colorado! This season have Dinger from The Colorado Rockies come and be a part of the festivities! Antics can include being a part of your opening ceremonies, taking pictures, signing autographs, and on- field hijinks!
In-Game Appearance $150
If you're planning to come out to a Rockies game, you can have Dinger help make your experience even more special! Dinger can visit your seat and take pictures and sign autographs, have him be apart of a proposal, or make a special delivery to you and your guests.
Birthdays $300
You can have the official mascot from YOUR Colorado Rockies help celebrate your birthday, or retirement celebration. Having Dinger apart of your event can include a gift for the guest of honor, goody bags (birthdays), taking pictures, signing autographs, and zany Dinger Antics!