10 players you forgot were Rockies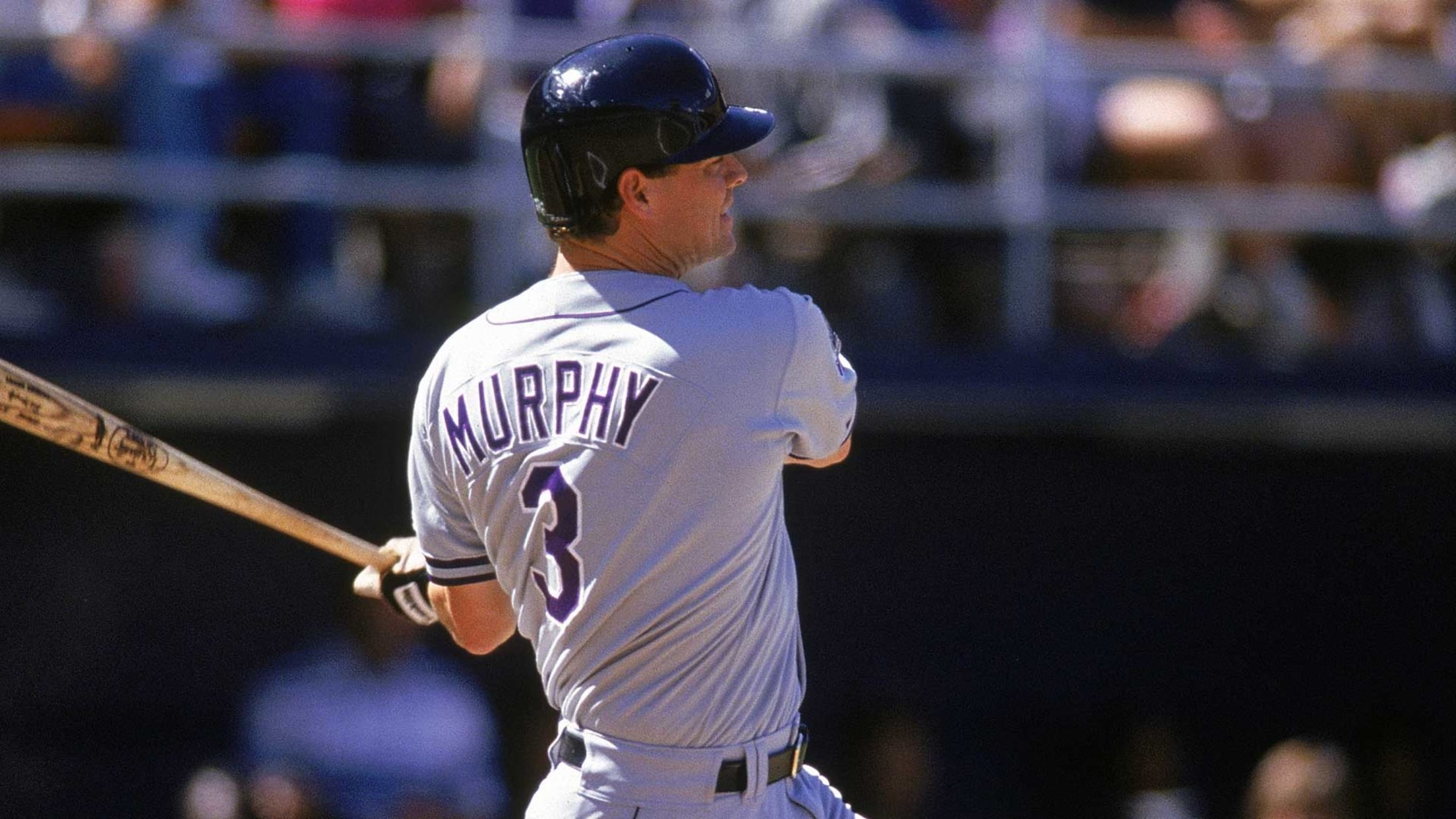 DENVER -- Anyone steeped in Rockies history knows that the Rockies won the first home game in their existence -- April 9, 1993, at Mile High Stadium. And it doesn't take long to recount that the first home at-bat ended in an Eric Young home run off Expos starter Kent
The top 5 seasons from Rockies pitchers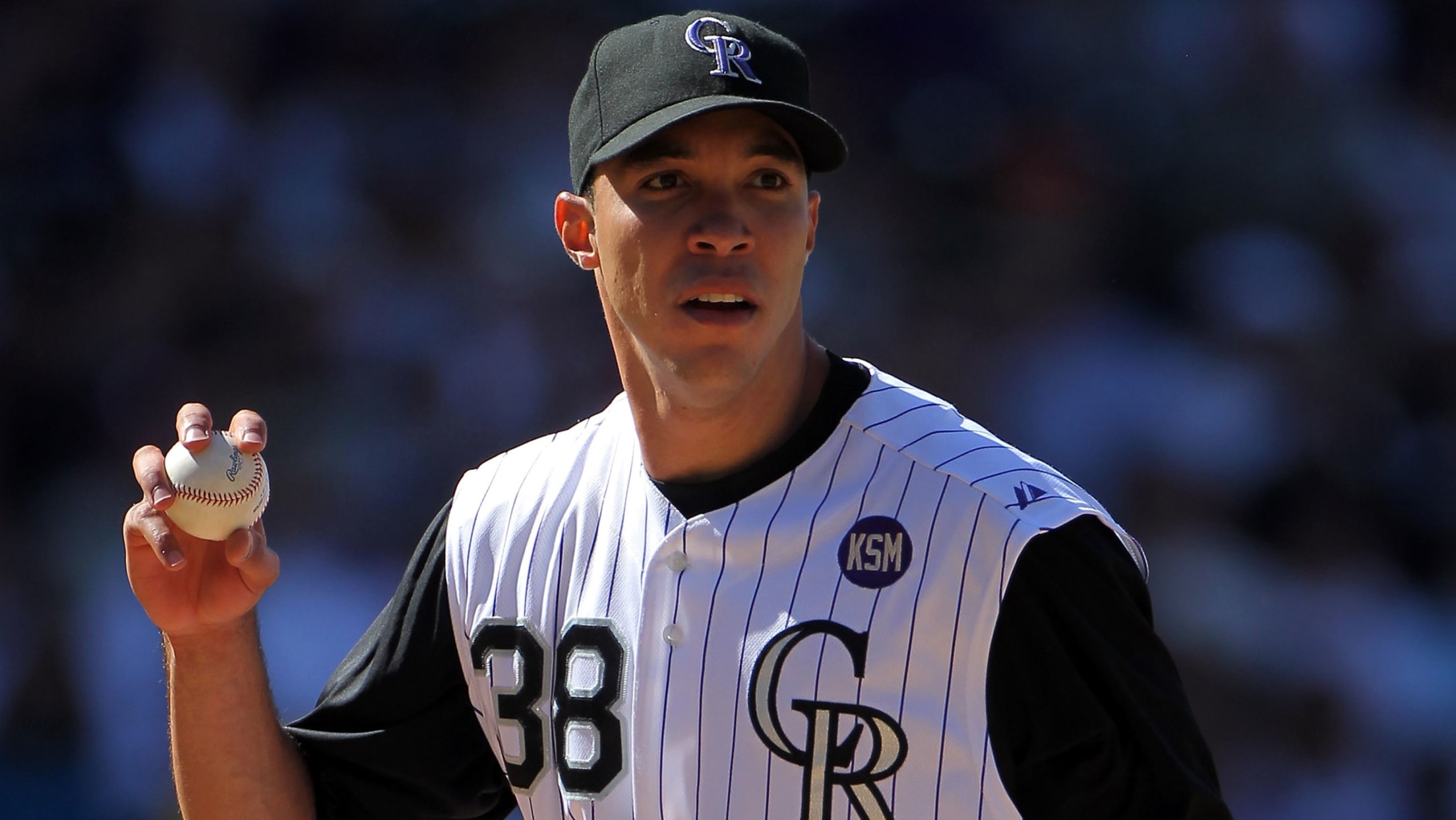 DENVER -- The best one-season pitching performance in Rockies history, right-hander Ubaldo Jiménez's 2010, was a stroke of magic that he never repeated. But don't call it a fluke. Jiménez was a highly coveted signee out of the Dominican Republic. The only blip in his Minor League career was an
Here are the top 10 moments at Coors Field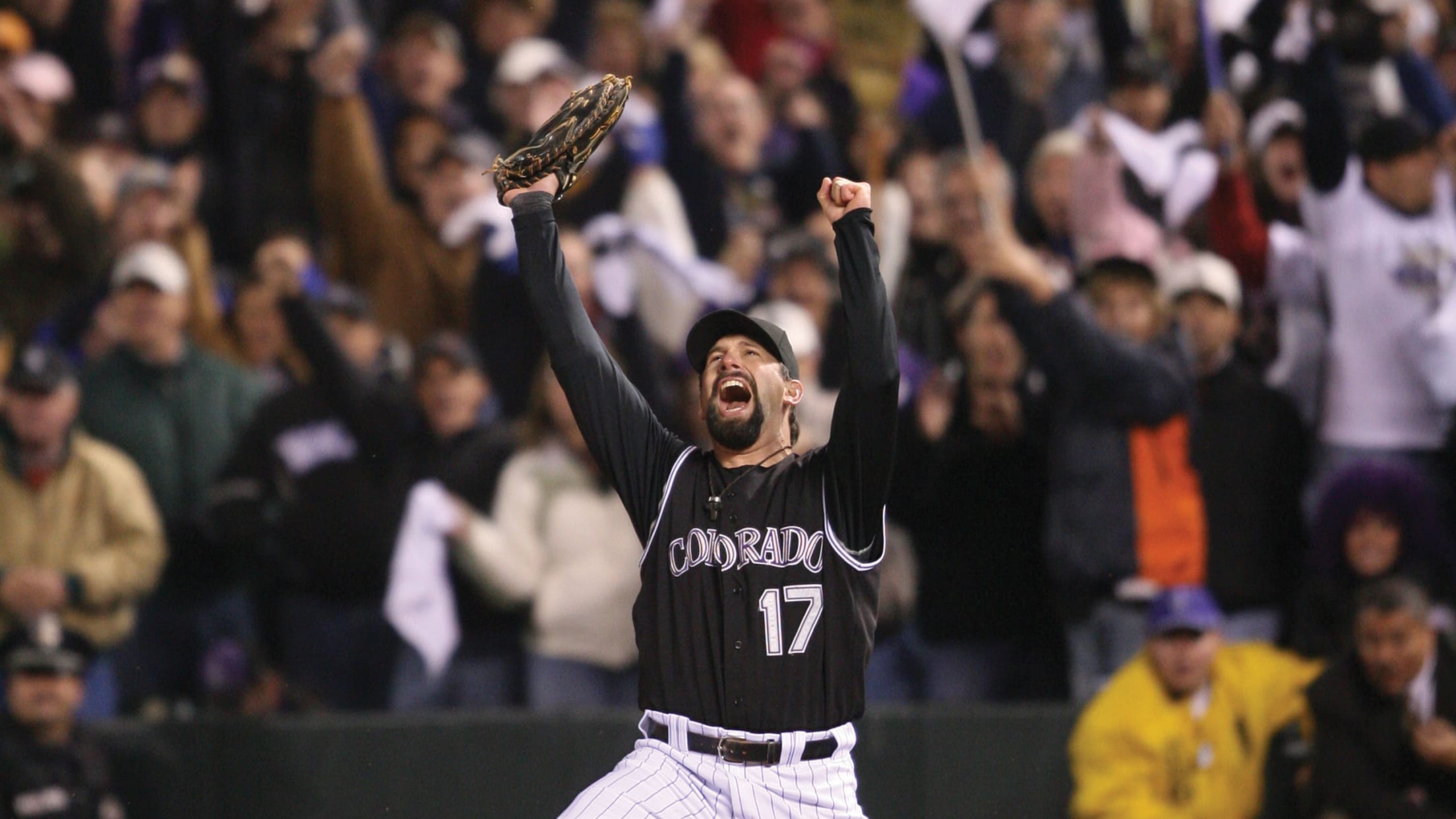 DENVER -- Listen closely and the cheers from Oct. 1, 2007, still ring at Coors Field. When the subject of Matt Holliday's slide into home plate to send the Rockies to the postseason is broached, you don't have to strain your ears to hear the Padres' faithful claiming he never
Here's why they're called the Rockies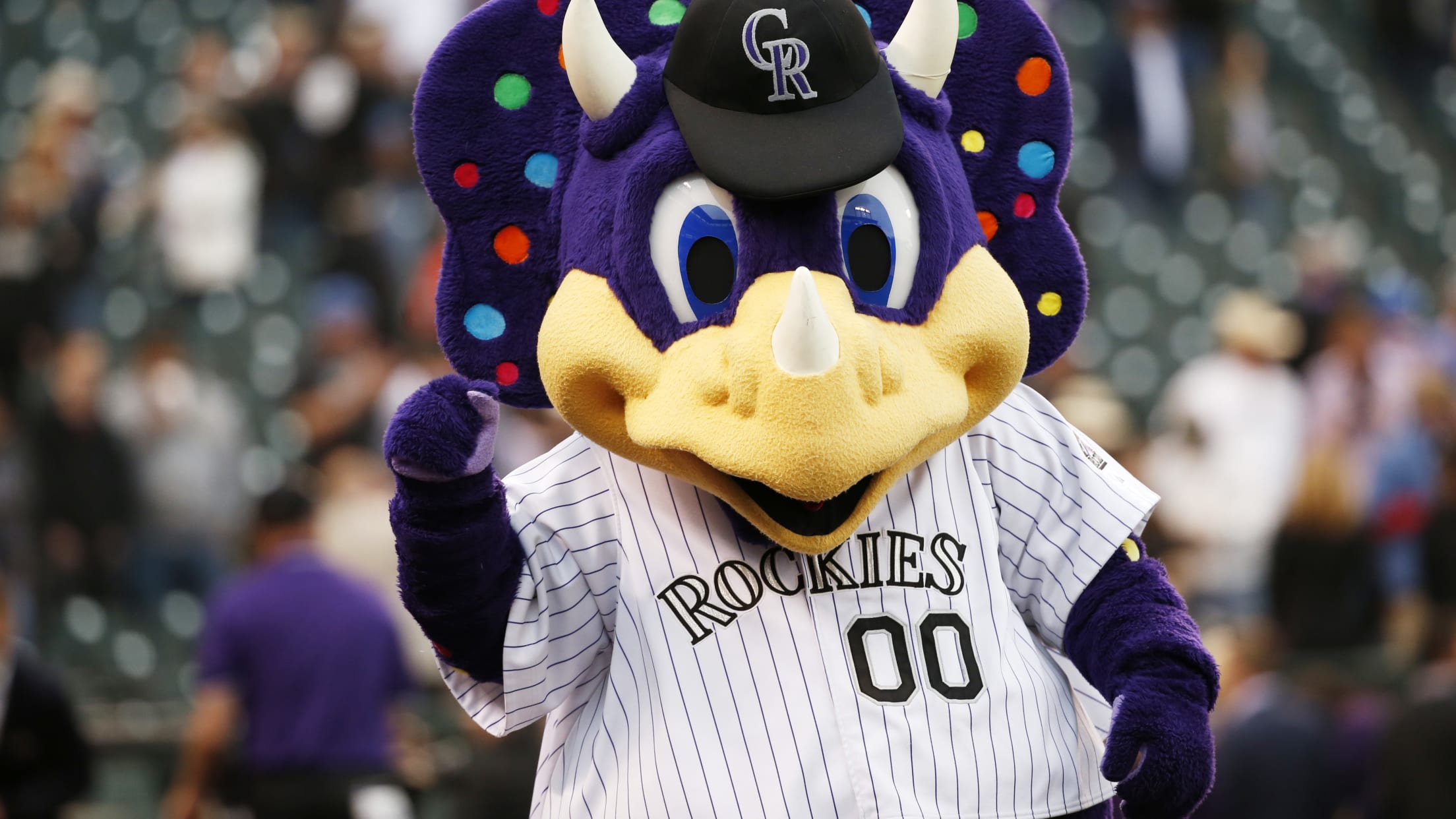 DENVER -- It took a decades-long climb to bring Major League baseball to a city and a time zone skipped by America's image makers. Consider the mountain of obstacles overcome, and "Colorado Rockies" was the only appropriate name for a franchise that was established on July 5, 1991, two seasons
Best Rockies to wear each uniform number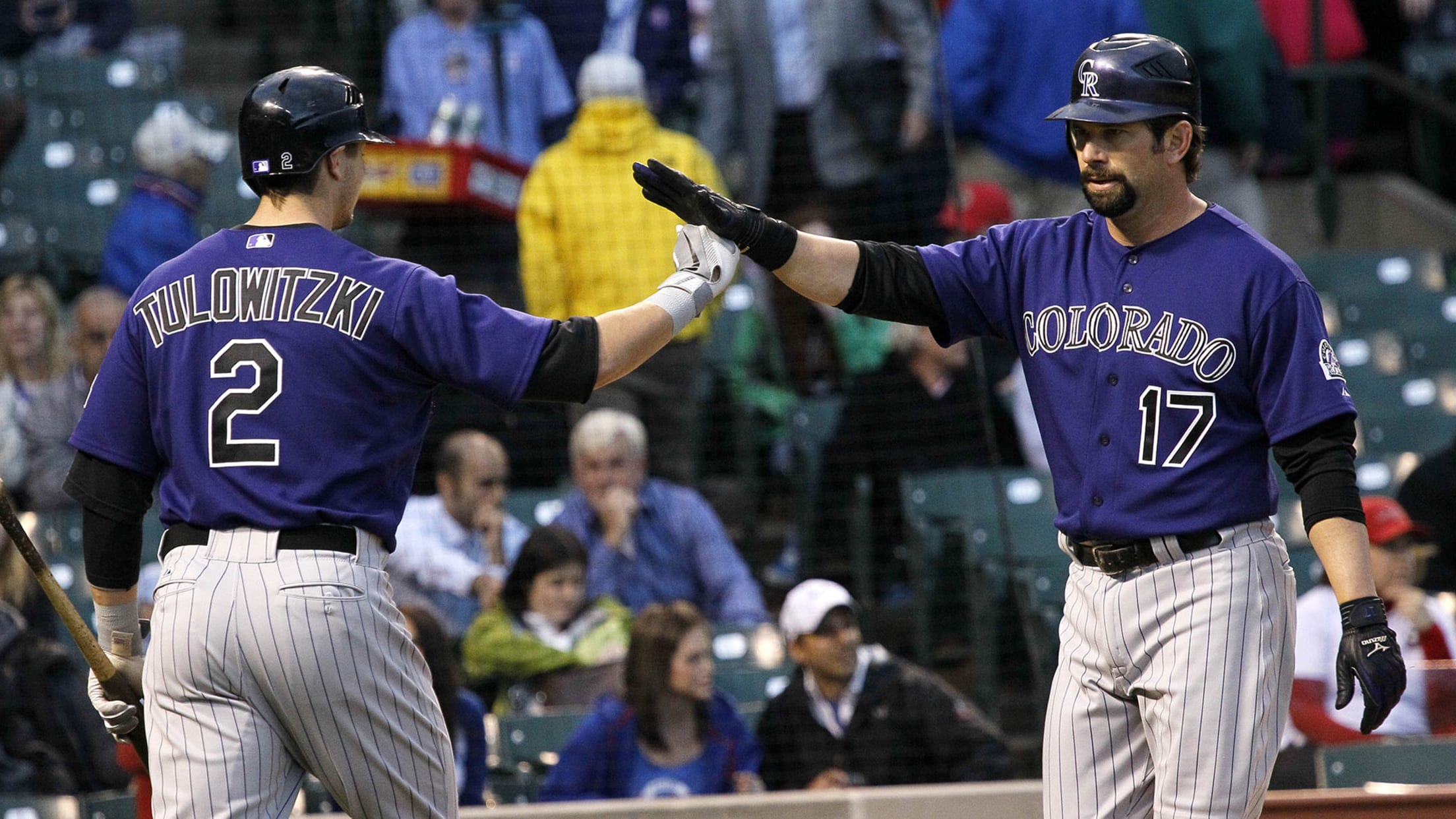 DENVER -- Plenty of players have put up big stats in a Rockies uniform and become synonymous with their jersey numbers, while others have had more modest tenures with the organization. MLB.com is looking back at the best players to wear each number in franchise history since the 1993 inaugural
Duo dominate Rox top offensive seasons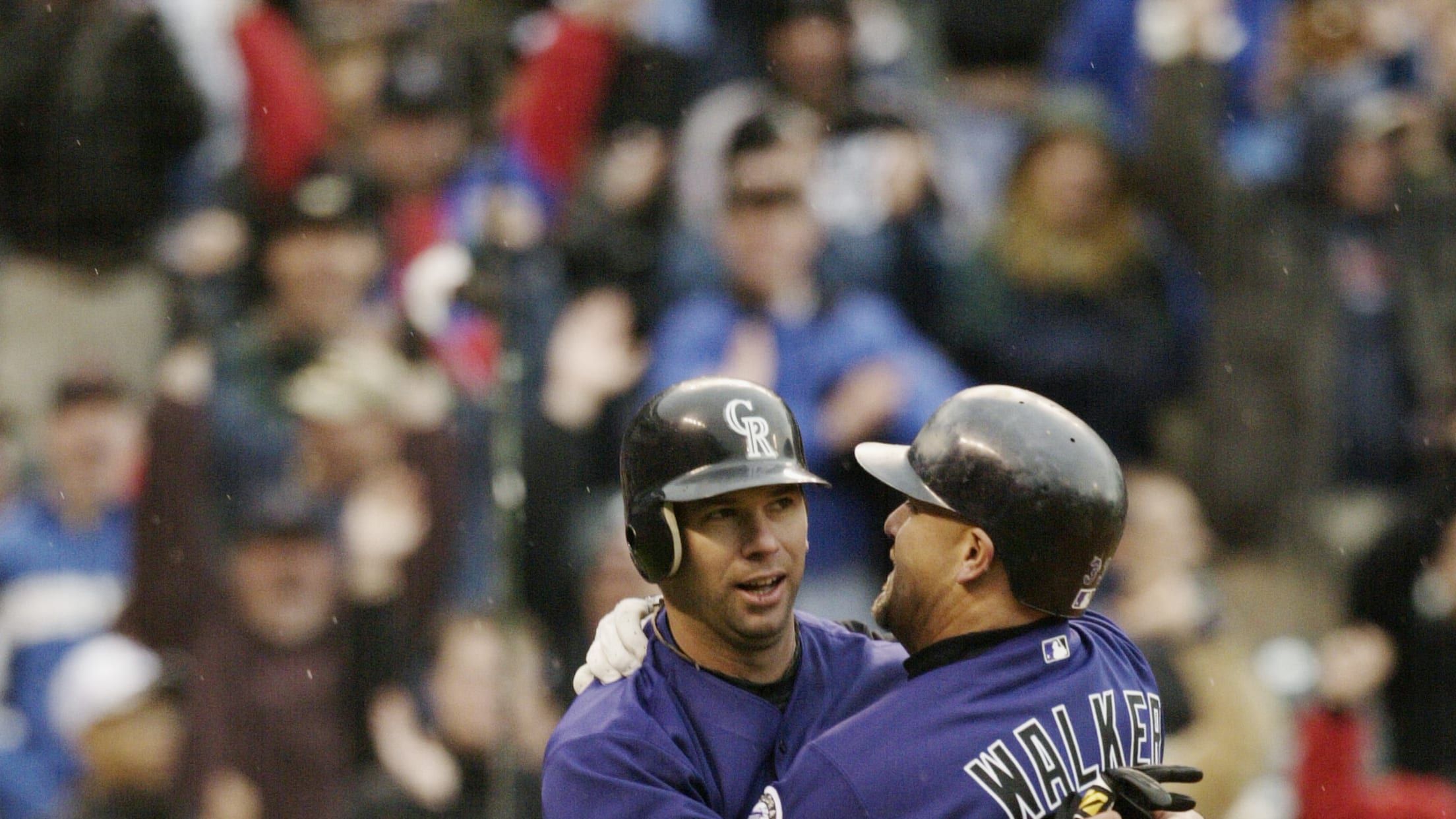 DENVER -- Larry Walker was voted into the Hall of Fame in 2020, and Rockies fans are crossing their fingers that Todd Helton will join him in the coming years. It stands to reason that this pair dominates the list of best offensive seasons in Rockies history. Of the top
5 Rockies greats not in the Hall of Fame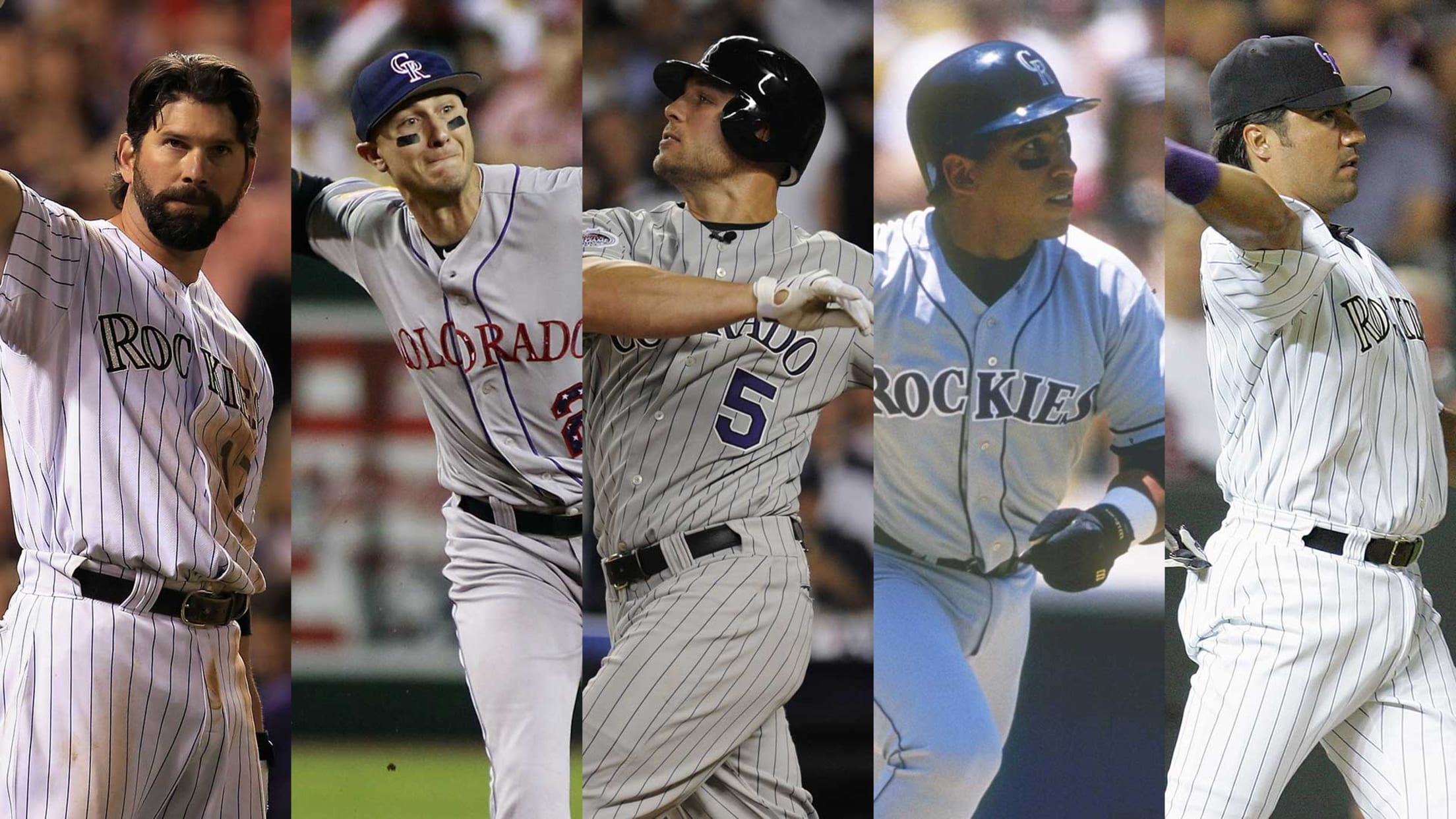 DENVER -- Until Larry Walker was elected to the Hall of Fame in 2020, no one who had played a single game for the Rockies had made it to Cooperstown. That barrier broken, who else should be there, or at least receive consideration? There is one player on the 2022
10 biggest trades in Rockies history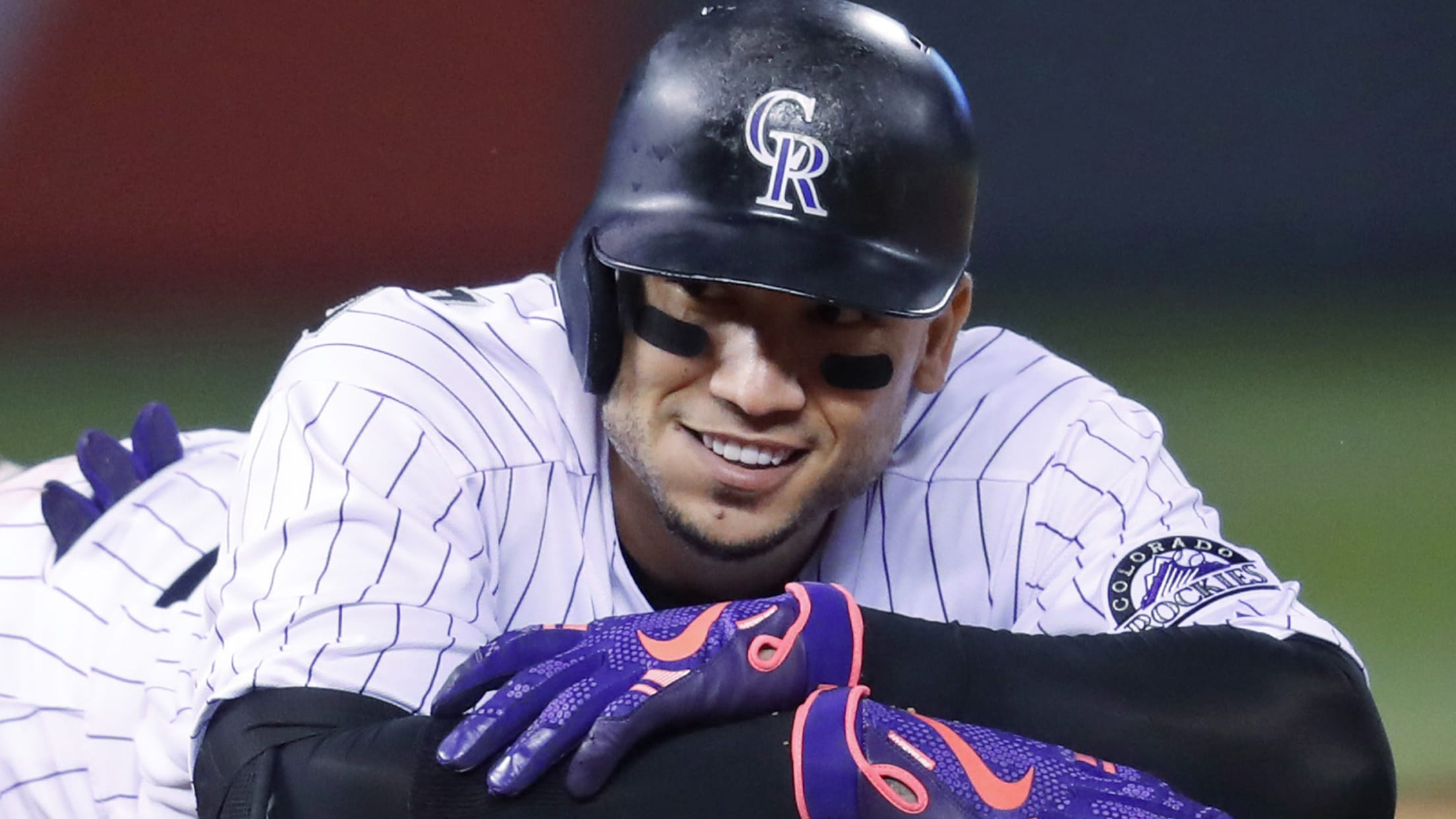 DENVER -- The Rockies found quick success -- a postseason appearance in 1995, their third season in existence -- largely on the expansion draft and free agency. The best years since then have been driven by their Minor League system. Trades, frankly, have been more a backstory than a driving
Best Rockies seasons at each position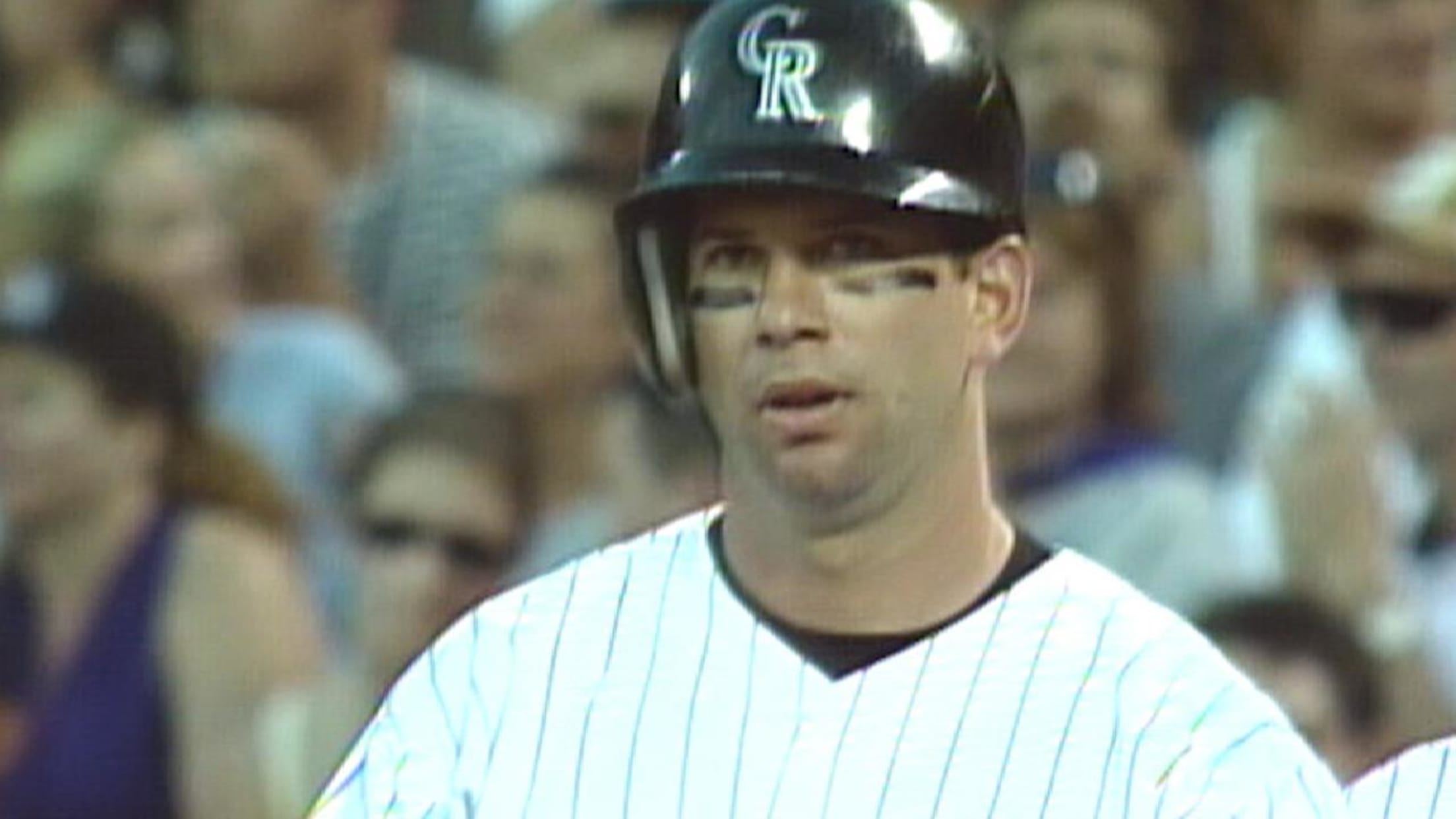 DENVER -- Players from all around the diamond have had big seasons with the Rockies -- and having Coors Field as the home park has created some monster seasons. Let's take an around-the-horn look at the most productive seasons since the franchise began play in 1993. And just imagine all
Top-tier duo make up Rox retired numbers
DENVER -- Rockies star Todd Helton's No. 17 made it to the Coors Field rafters first, at the end of his 17-year career. Then Larry Walker's No. 33 finally went up in 2021, after the outfielder who wore it -- the Rockies first true superstar -- was inducted to the
Rockies' top Draft pick from every season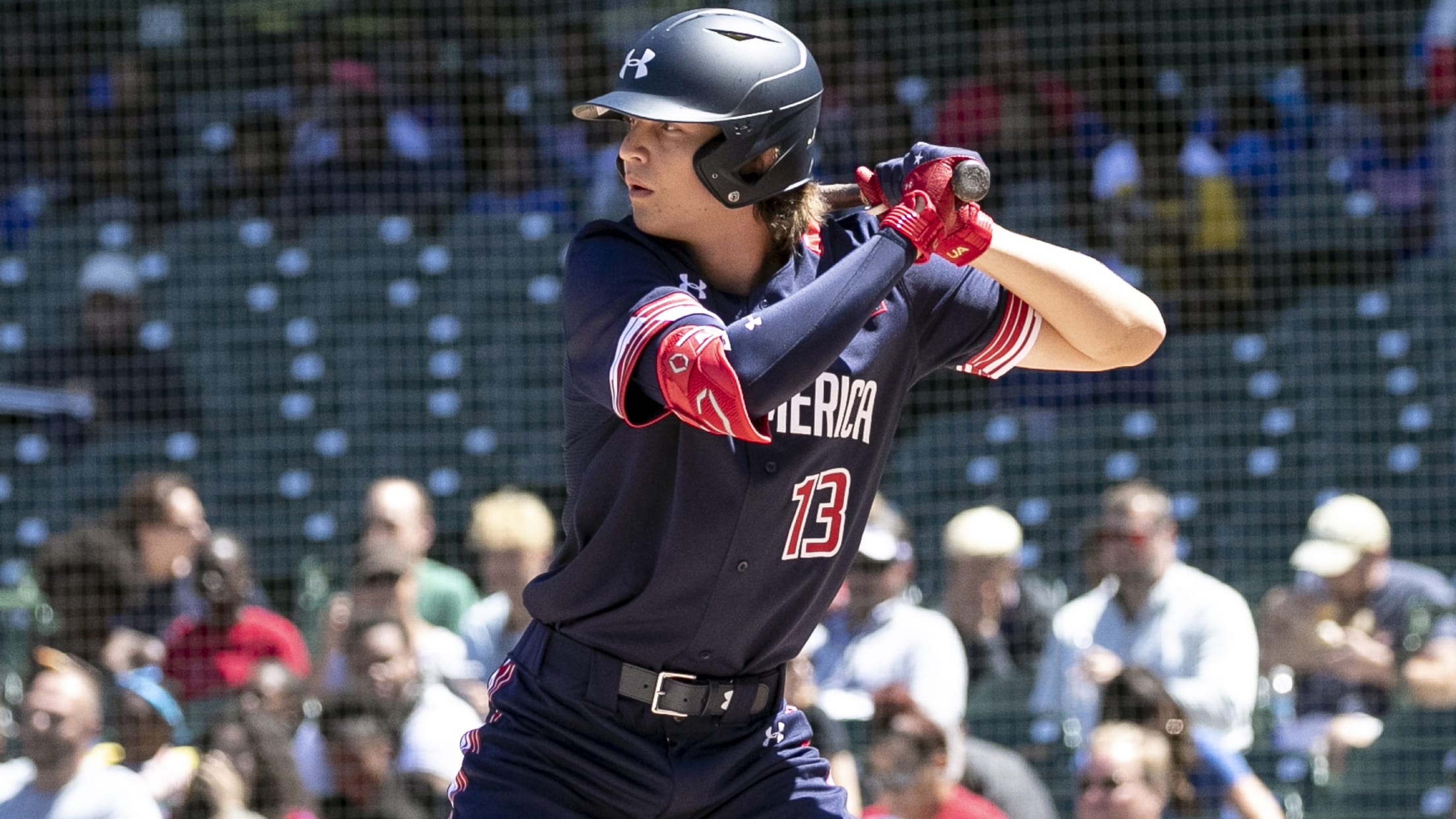 Hall of Fame candidate first baseman Todd Helton is considered the standard bearer for players drafted and developed by the Rockies, and their efforts in the MLB Draft are designed to find the next Helton -- the club's top pick in 1995. How have they done in the past with
Looking back at Rockies' no-hitter history
Márquez the latest close call since Ubaldo's big moment in 2010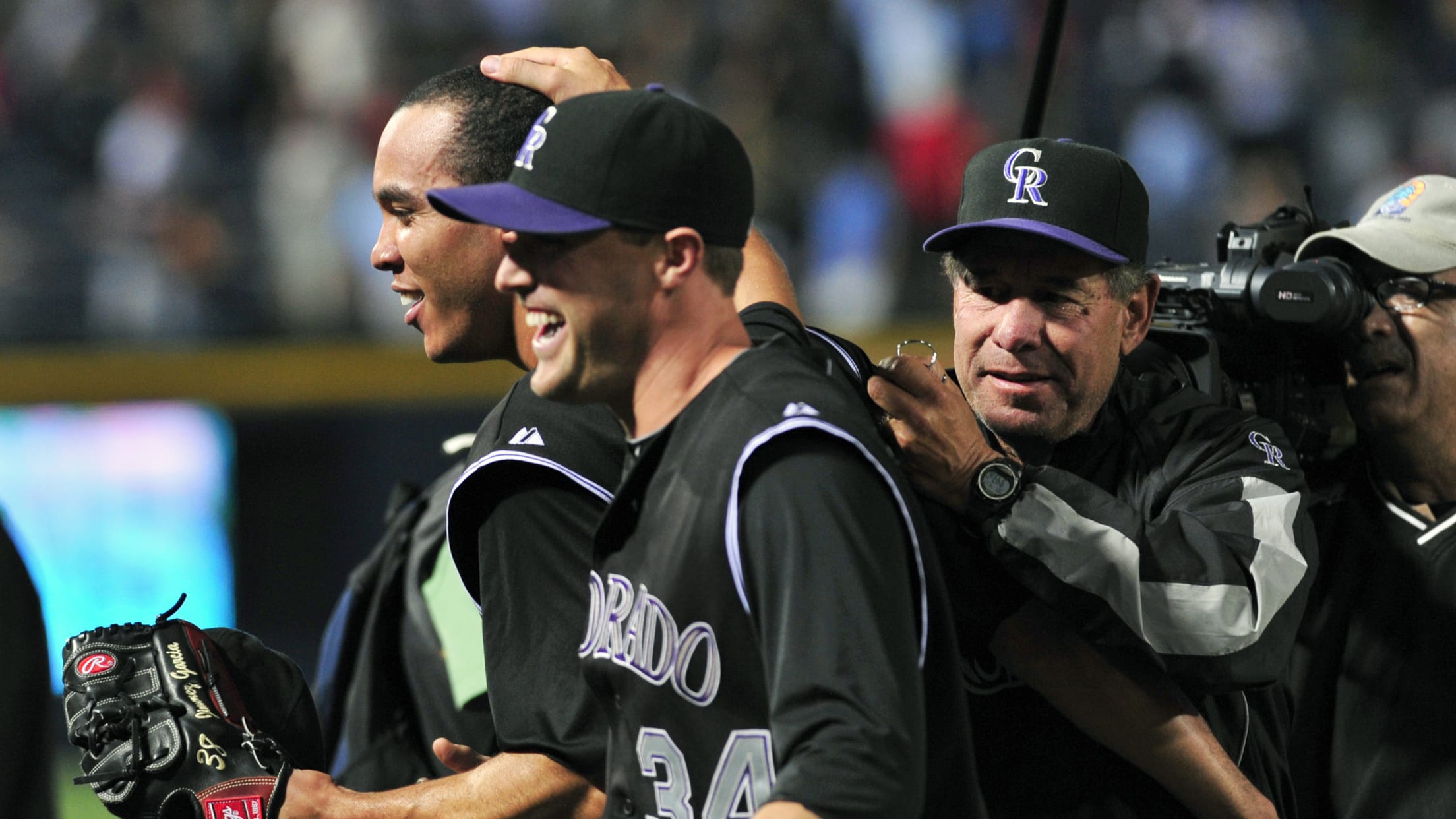 Seventeen years after Major League Baseball came to Colorado in 1993, the Rockies saw their first no-hitter thrown, when Ubaldo Jiménez made franchise history in 2010. And despite Germán Márquez firing a valiant one-hit shutout on June 29, 2021, the club is still searching for its second no-hitter -- and
These are the longest Coors Field moonshots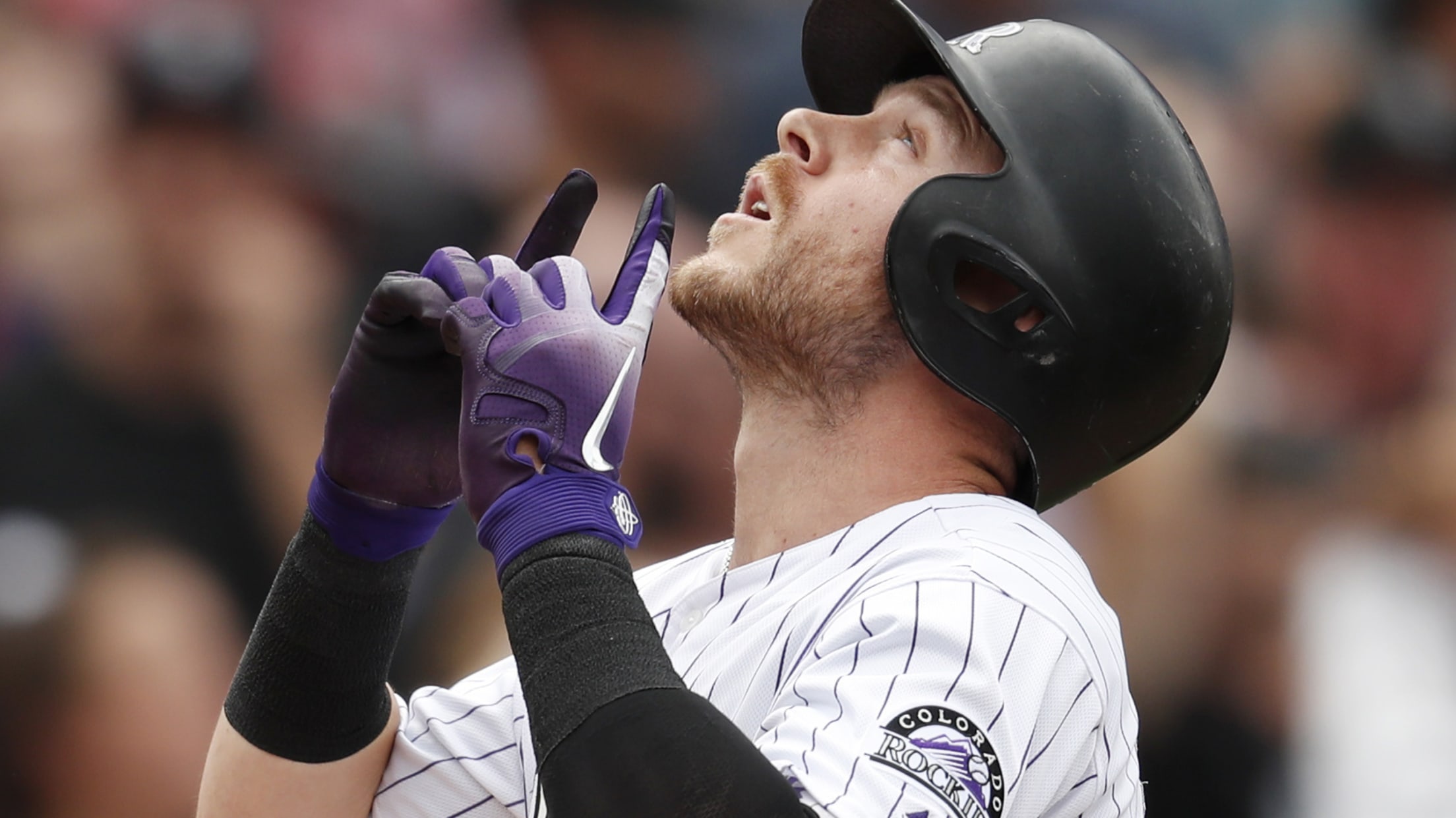 DENVER -- The bobblehead commemorating Rockies shortstop Trevor Story's 505-foot home run on Sept. 5, 2018, sat unopened in a utility closet until a few minutes before this reporter started writing his list of longest Statcast-measured home runs hit at Coors Field. "LONGEST HOME RUN EVER MEASURED by Statcast since
5 unforgettable Opening Days for the Rox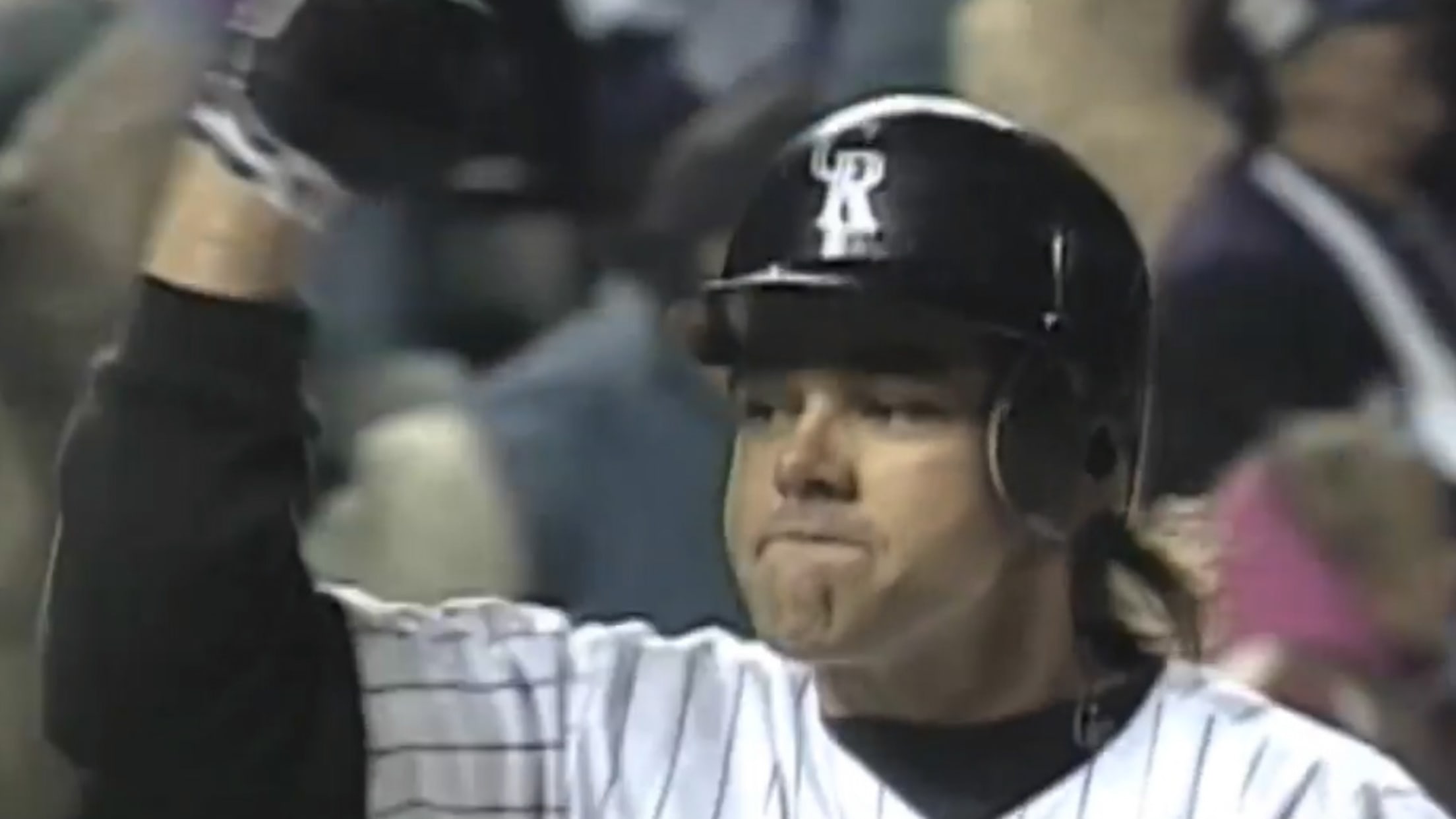 Opening Day in Rockies history has brought many memorable home runs and offensive performances, along with a couple of memorable outings by pitchers whose careers in Purple Pinstripes are often forgotten. Here is a Top 5 list of Rockies Opening Day performances: 1) Rox win wild one in Coors inauguration
These are the Rockies' best regular seasons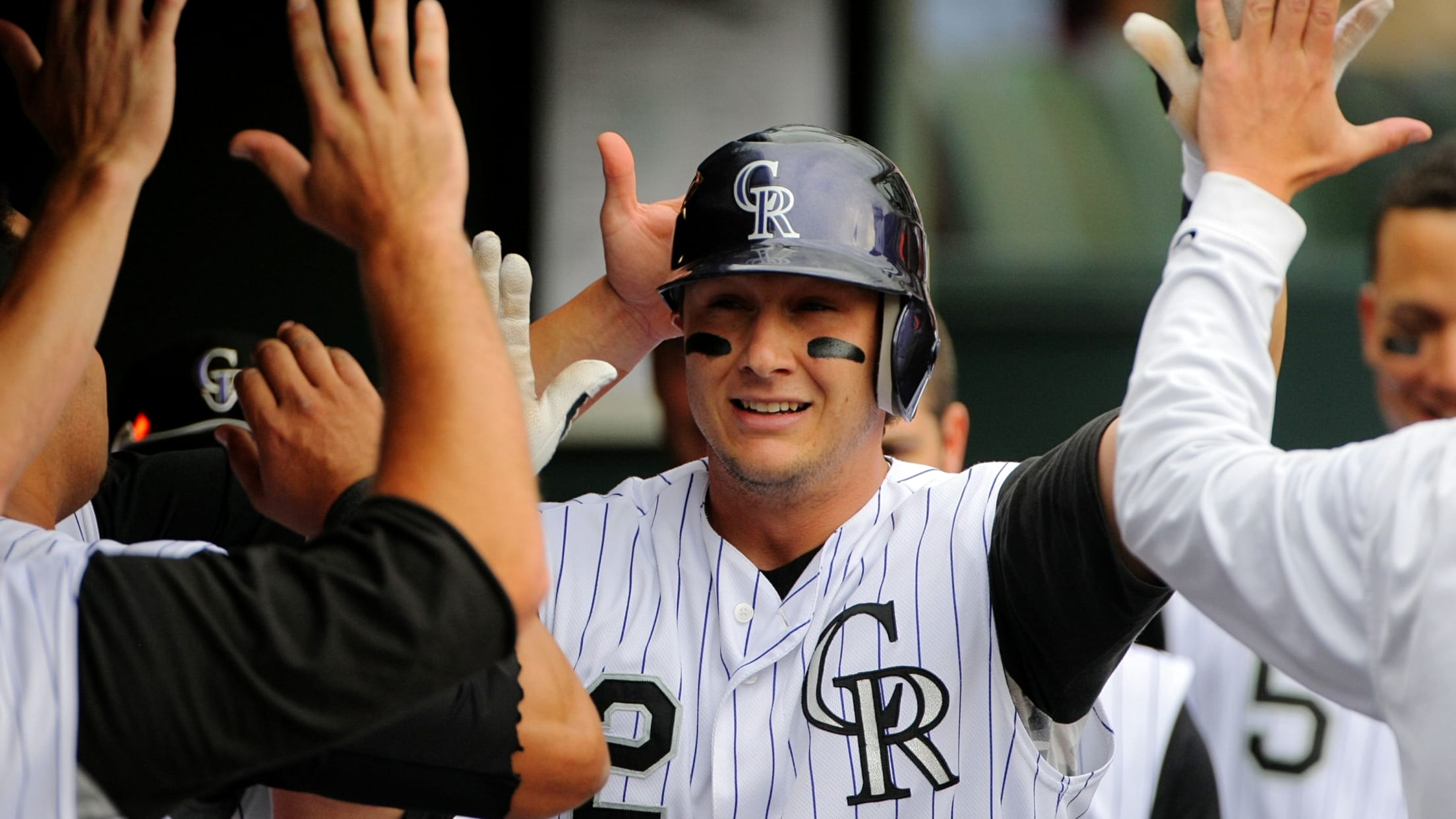 DENVER -- The Rockies went to the World Series in 2007. They also came the closest to ending the Dodgers' hold on the National League West, when they took them to a showdown game for the division title in 2018. But neither was the best regular-season performance in club history.
Rockies' 5 best homegrown Draft picks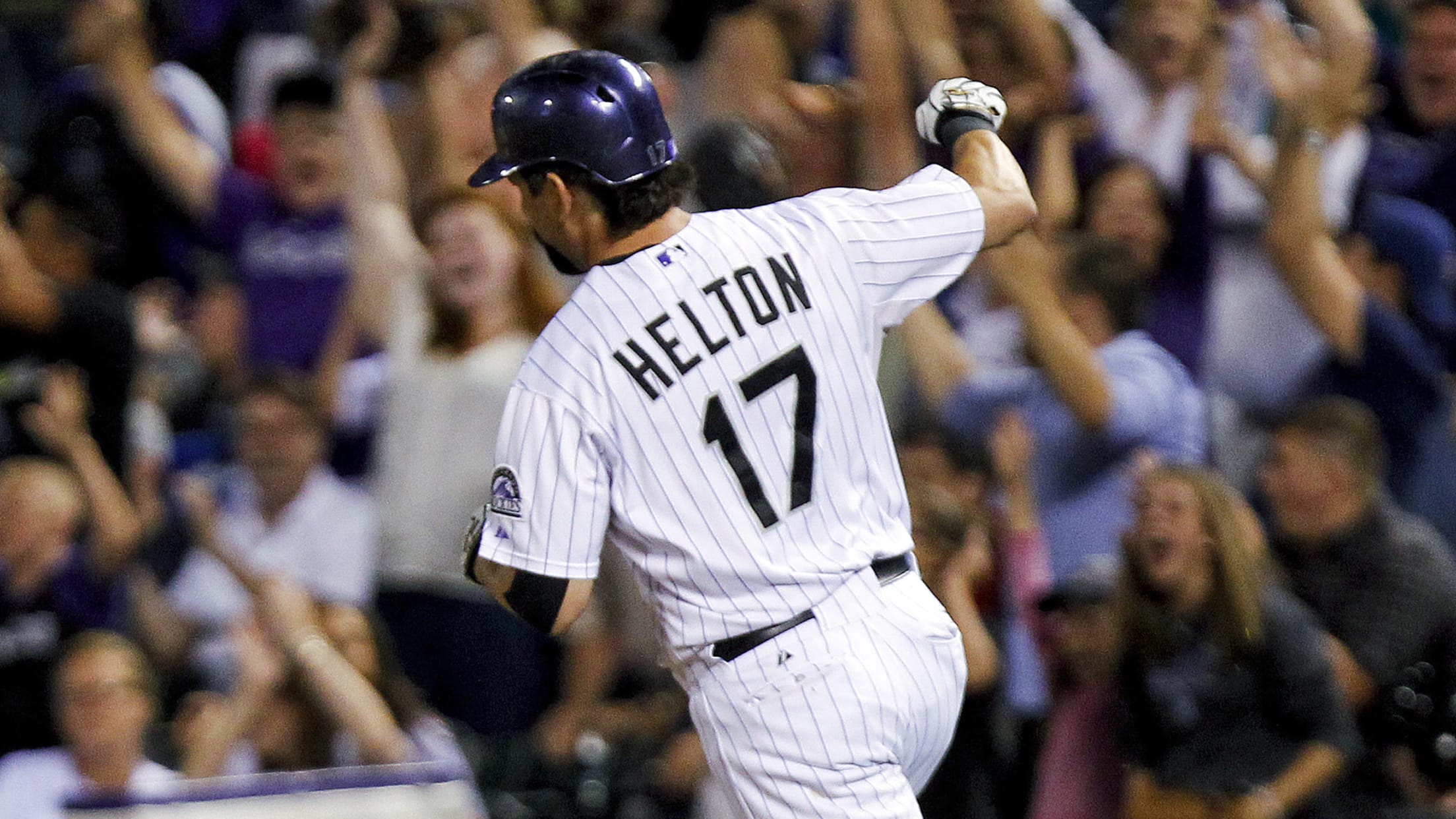 DENVER -- Todd Helton's career is the gold standard for the Rockies. He was drafted and developed by the club, was a productive and inspirational figure during good times and a standard bearer when things were tough. And they not only retired his No. 17 at the end of his
Coors Field the likeliest spot to see a cycle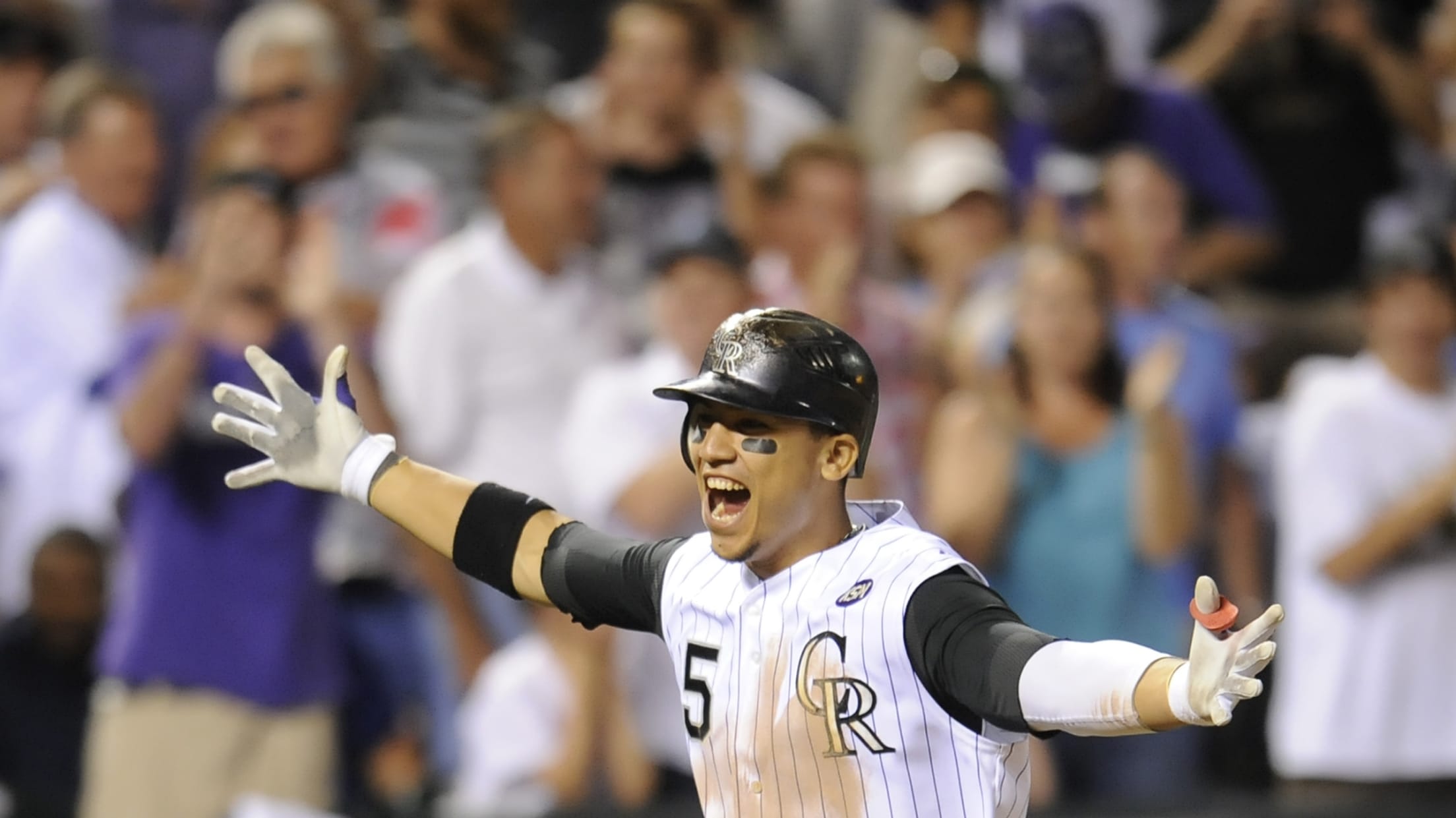 DENVER -- A player hitting for a cycle -- a single, double, triple and home run in the same game -- is almost as rare as a no-hitter. According to the Elias Sports Bureau, there have been 329 cycles and 305 no-hitters in MLB games. But at Coors Field, hitters
'96 Rockies did what no other team has done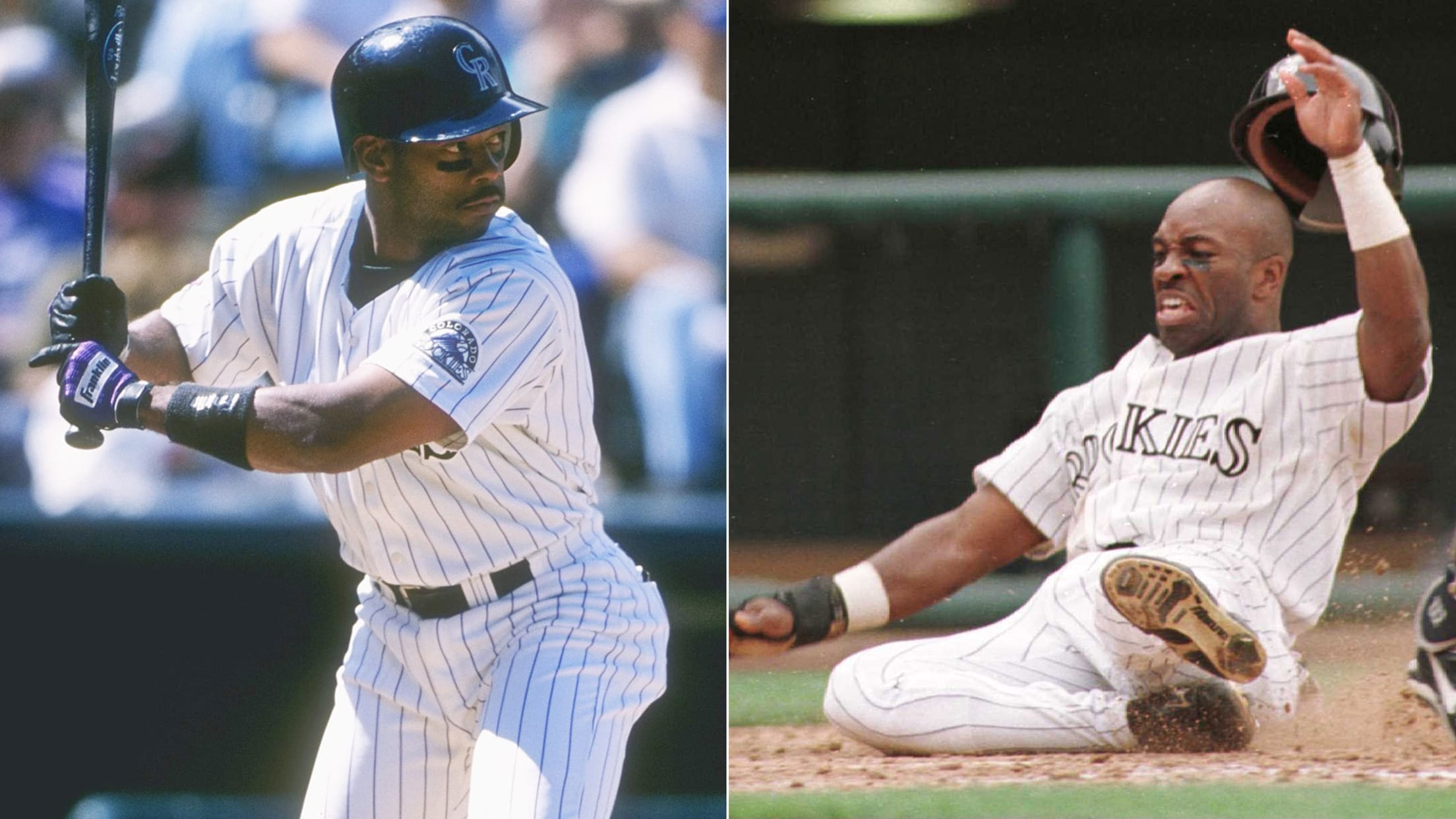 DENVER -- The '96 Rockies rounded the bases at two paces -- at a leisurely trot 221 times, and at breakneck speeds on 201 occasions. That's right, those Rox became the first team in Major League history to reach 200 in home runs and stolen bases in the same season.
Rockin' from the start -- best debut seasons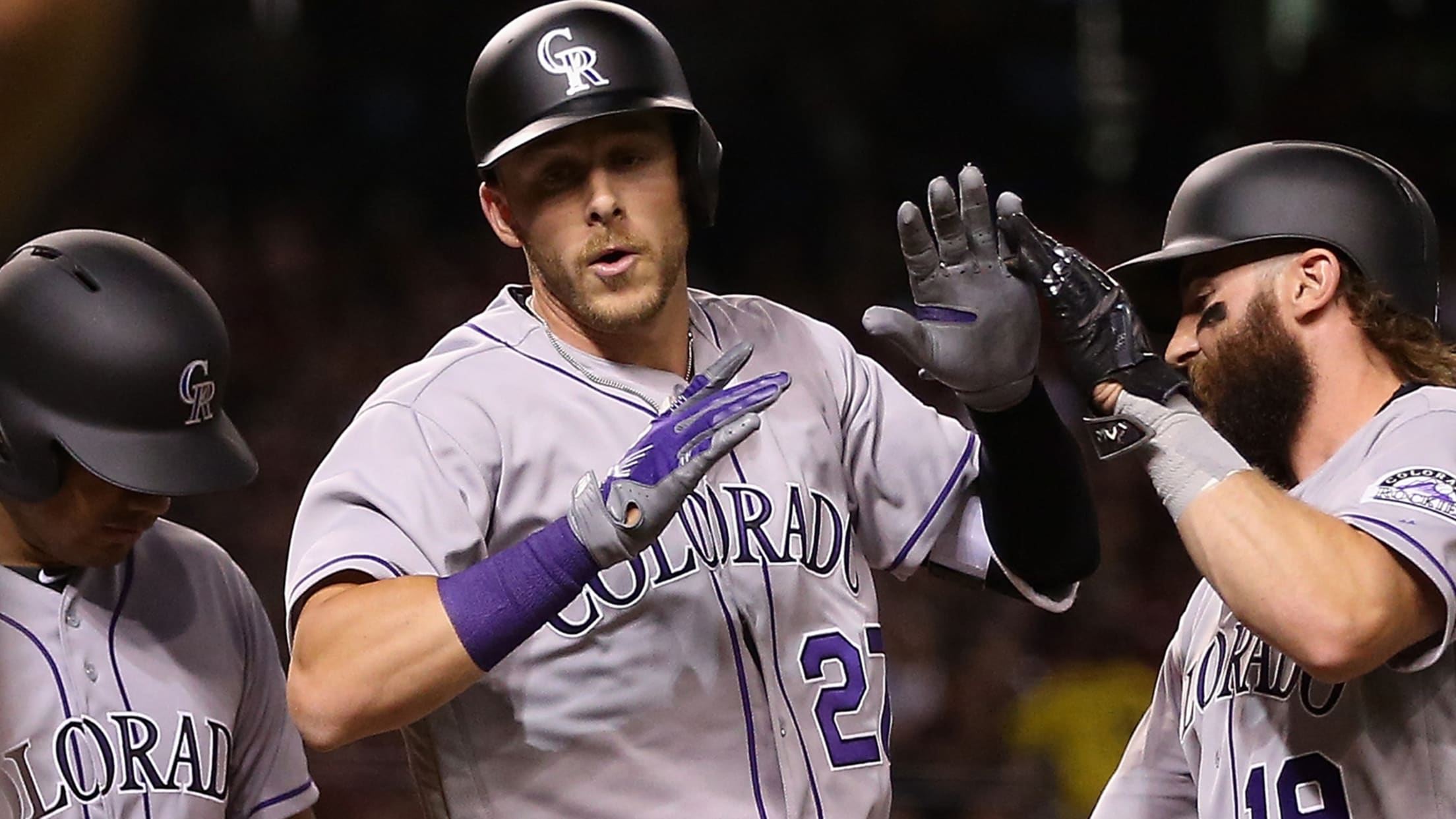 DENVER -- It can begin with a press conference, complete with the purple pinstripes worn over the shirt and tie, a Rockies hat on top and a smile in between. Or it could be the anticipation of prospect hype. But since most major free agents arrive with fanfare, and most
Every Rockies player to win NL batting title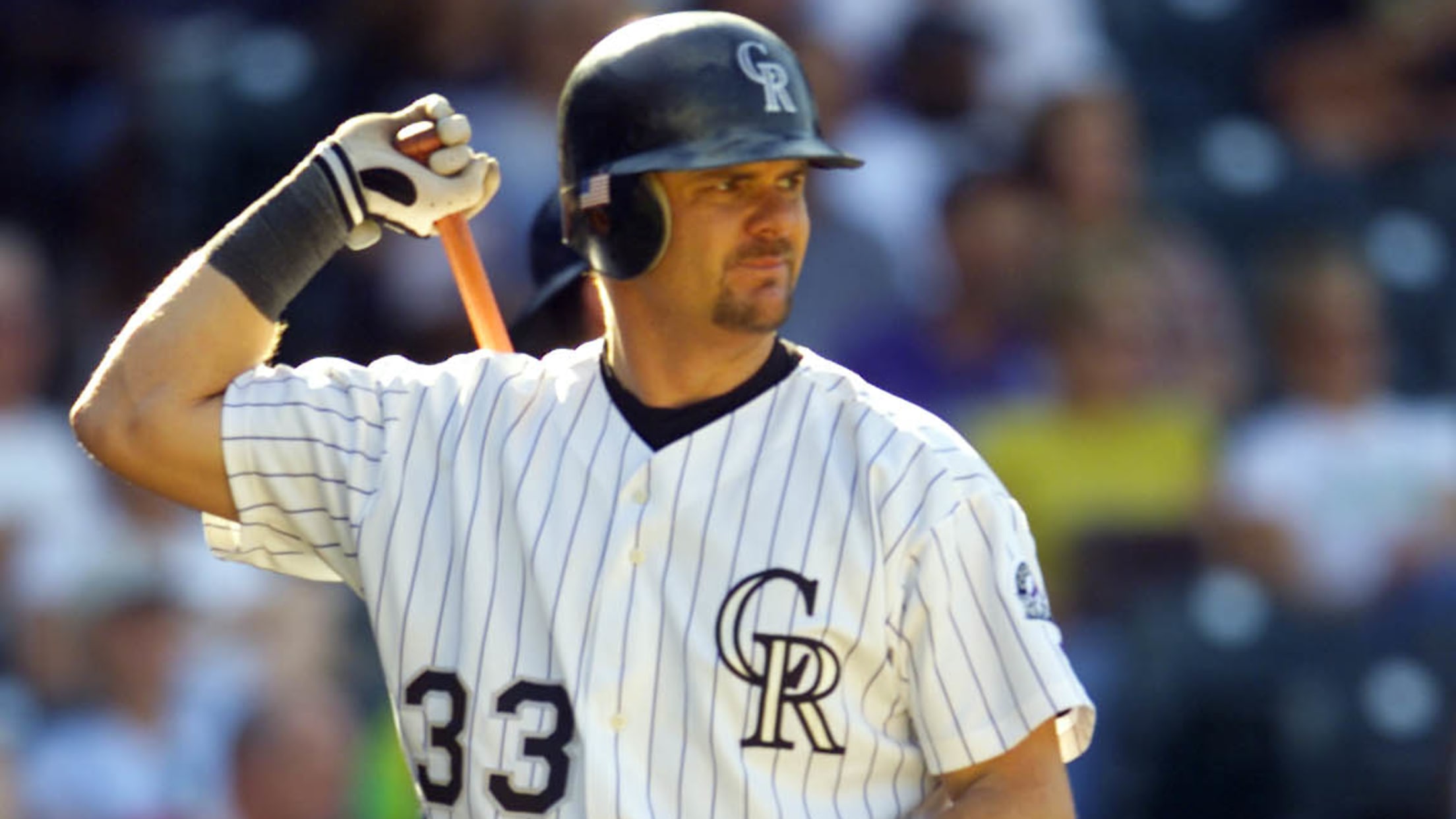 DENVER -- The Mile High City can't quite be called the home of the National League batting championship, but it's not out of line to call Denver its favorite vacation home. In the Rockies' 28 seasons in the Majors, one of their players has won the batting crown 11 times,
Top 5 single games by Rockies pitchers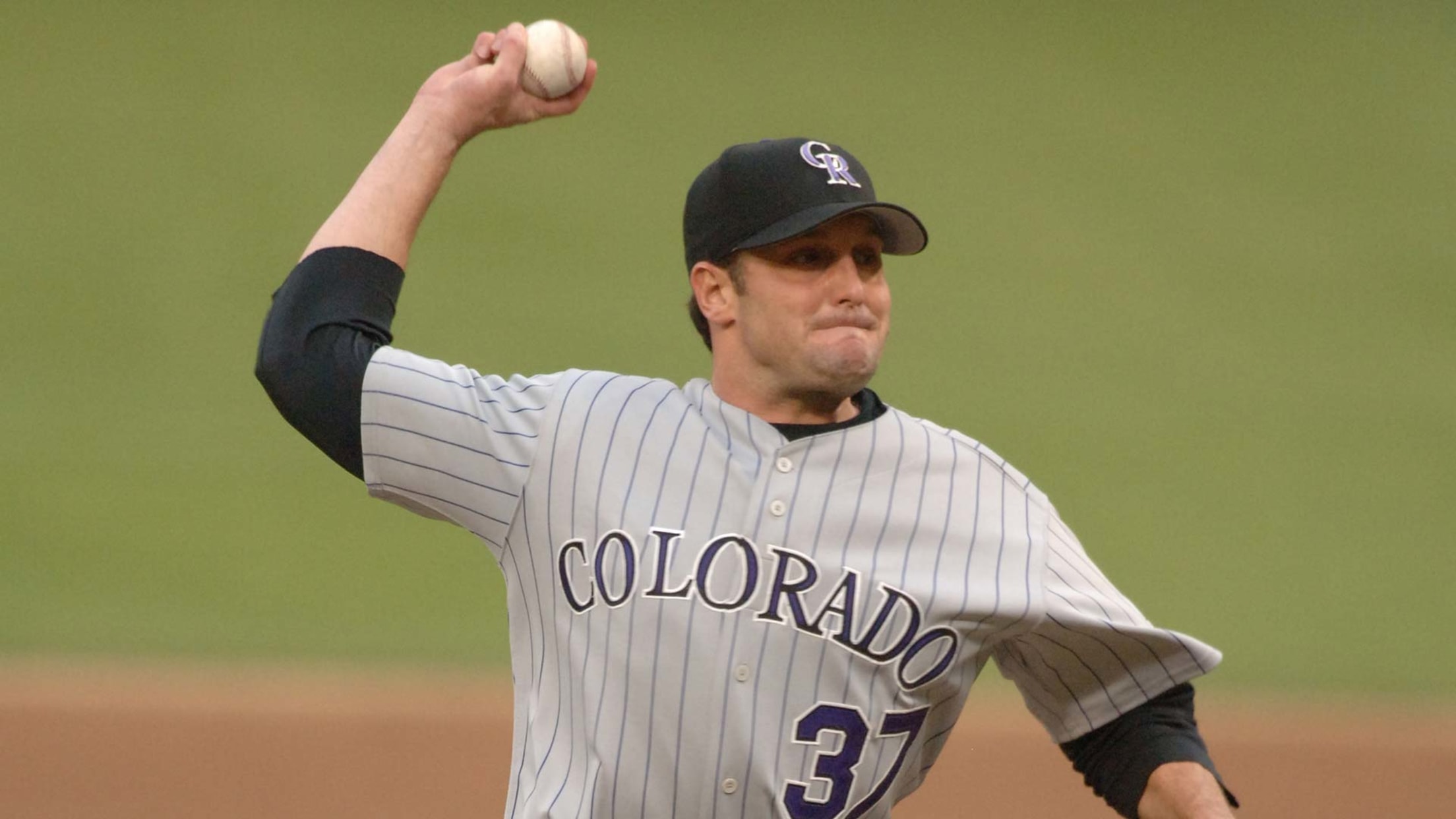 DENVER -- In the strange history of Rockies pitching, the team's only no-hitter doesn't even qualify as the best single-game performance. Also, three of these games occurred at Coors Field, where stellar pitching is supposed to be close to impossible. Let's start our list of the Rockies' top five single-game
Rockies' best single-game hitting displays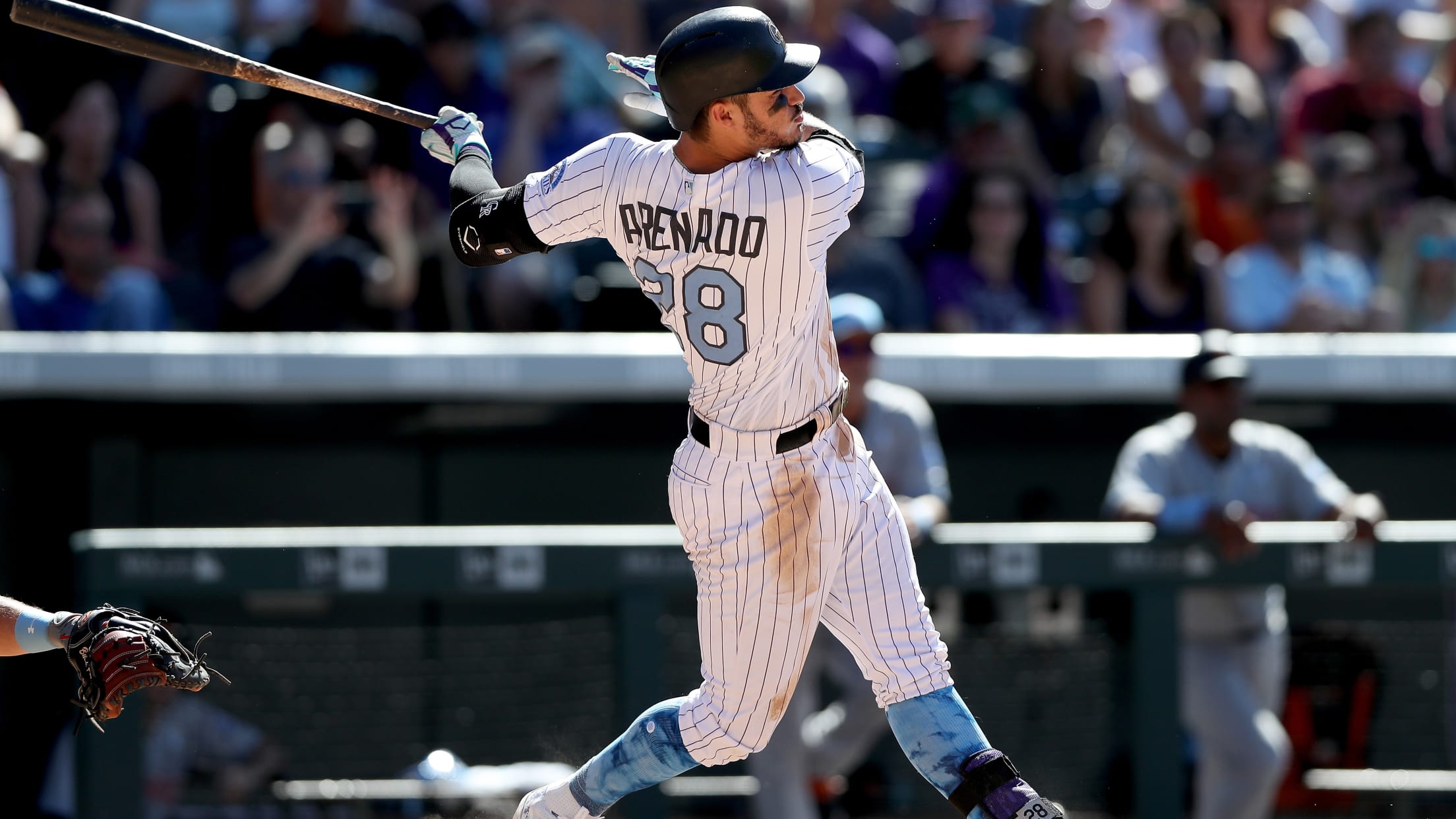 DENVER -- Nolan Arenado commemorated the greatest offensive performance in Rockies history with blood and sweat while Coors Field erupted in cheers. And while the famous Father's Day cycle of 2017 -- when Arenado's walk-off, three-run homer gave the Rockies a come-from-behind, 7-5 victory over the Giants -- tops this
Coors Field predates Wrigley? One part does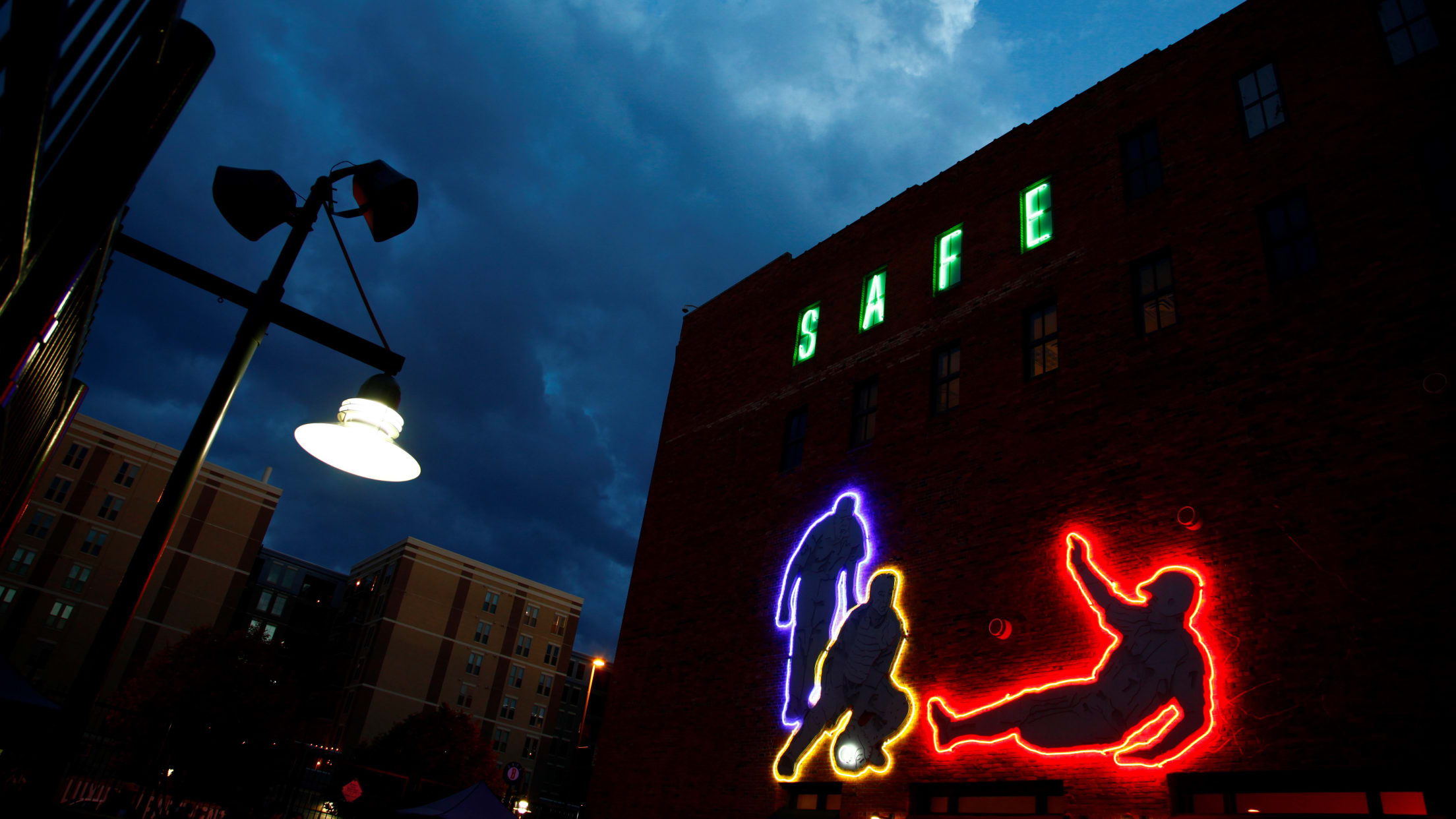 DENVER -- Coors Field opened in 1995 and is the third-oldest park in the National League, behind Dodger Stadium and Wrigley Field. But part of Coors predates even Wrigley. The right-field corner of the ballpark -- at 22nd Avenue and Blake Street -- is a four-story brick structure known as
Every Rule 5 Draft pick in Rockies history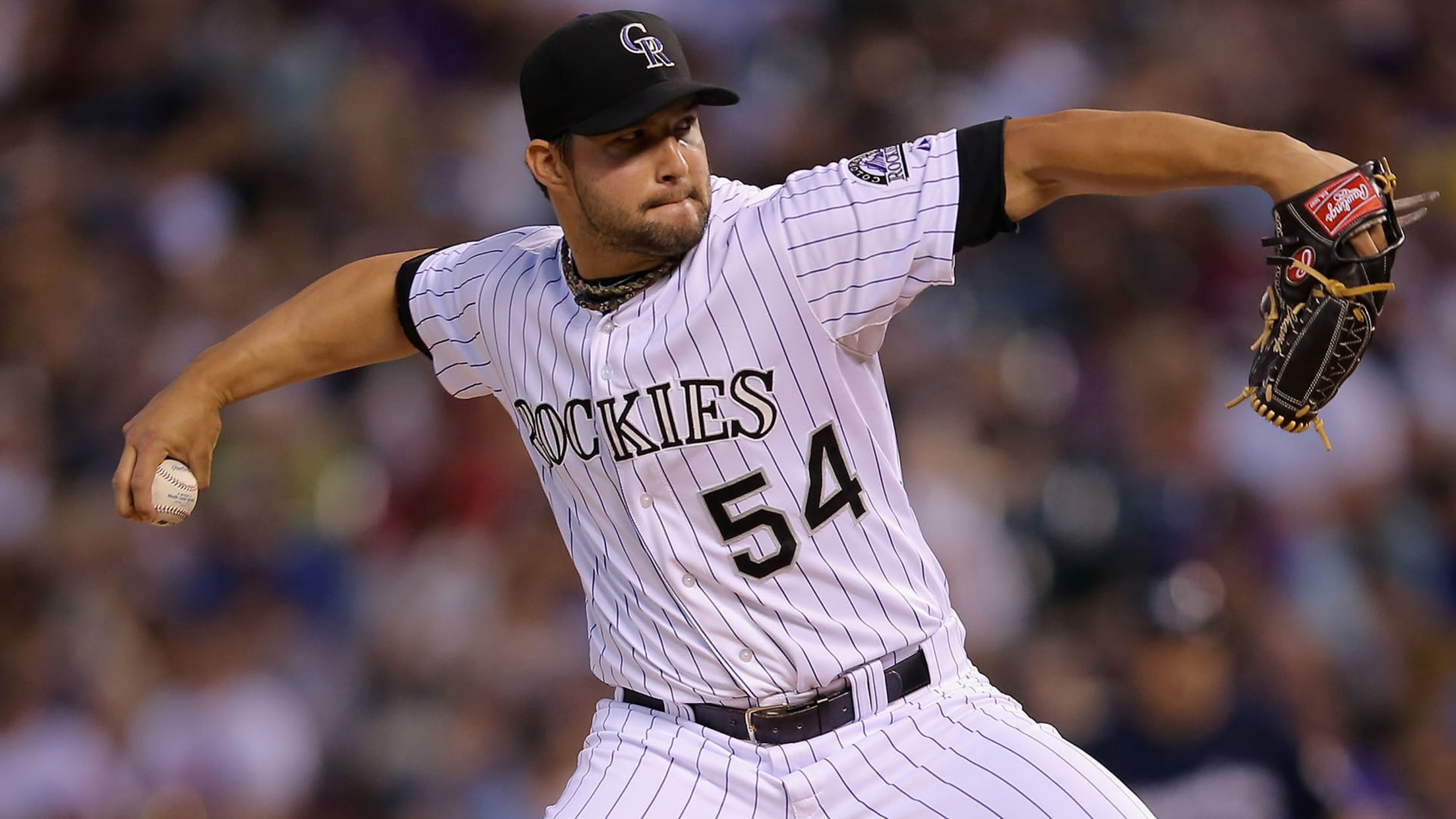 DENVER -- The Rockies' history in the Rule 5 Draft has been full of interesting characters, not to mention a few players who have helped them and other teams. Over the years, some players -- including right-handed reliever Tommy Kahnle (2013) and infielder Luis A. González ('03) -- have contributed
Rox's all-time biggest Winter Meetings moves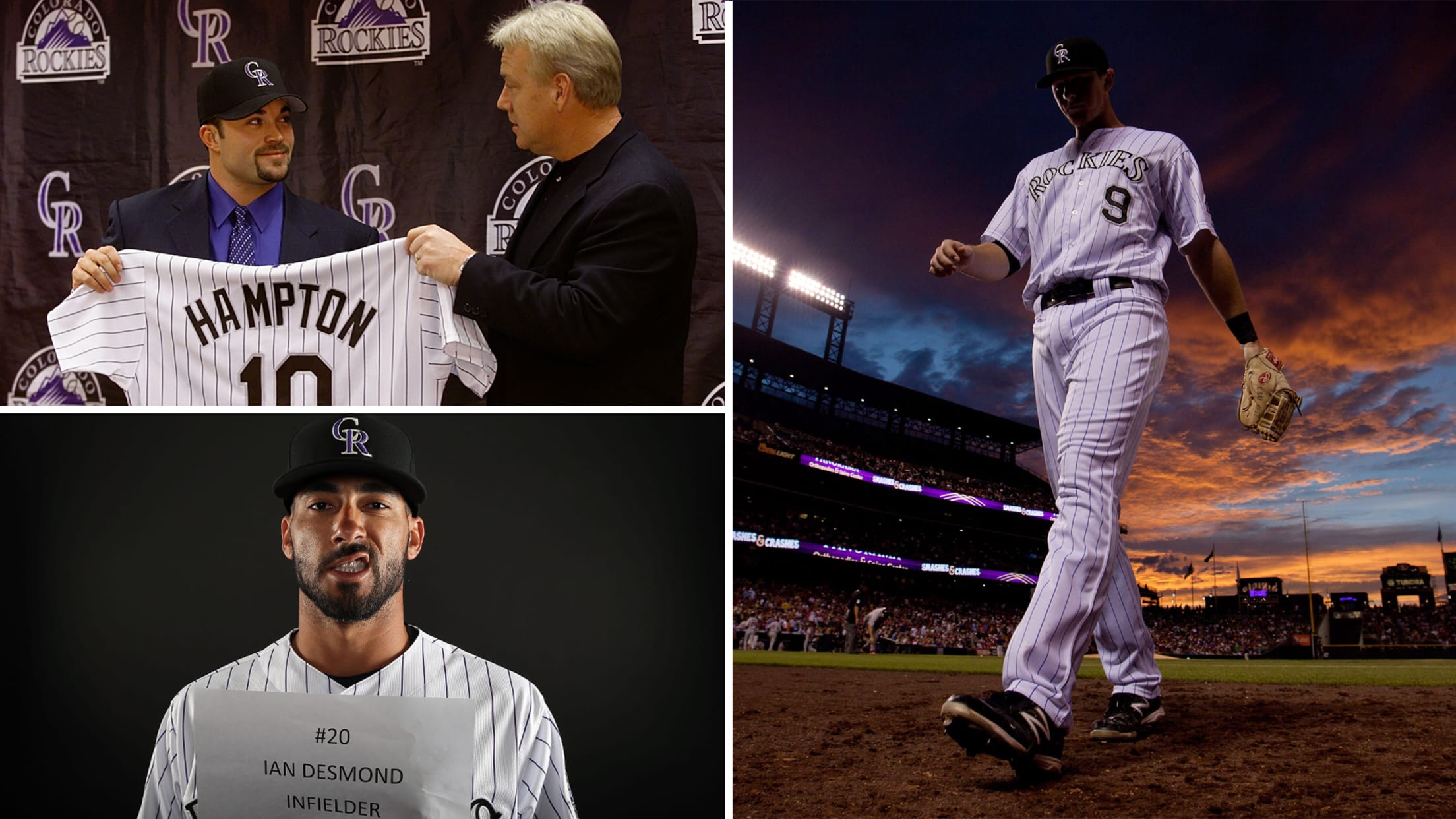 DENVER -- The Rockies' biggest Winter Meetings move was nowhere near successful. But it tops this list for its shock and lasting impact.