Rox add prospect Toglia to pool; Collins out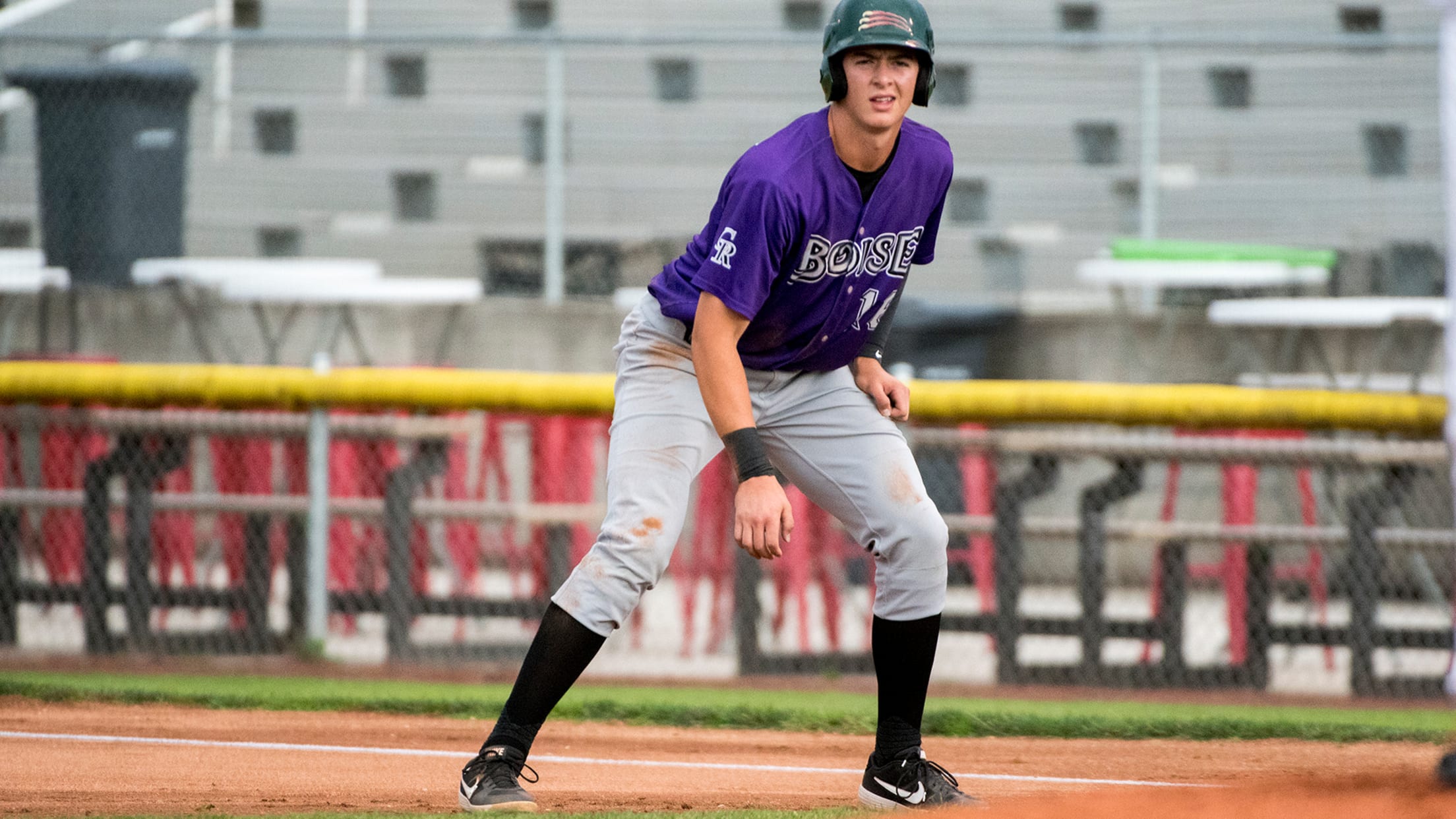 The Rockies have added first baseman Michael Toglia, their first-round pick in the 2019 MLB Draft and their No. 3 prospect according to MLB Pipeline, and a list of their top prospects to their 2020 player pool. The additions bring the Rockies' player pool to 56 players. Teams can have
Rookie's dad, fighting ALS, to attend opener
Hilliard grateful Rockies, Rangers came together for special situation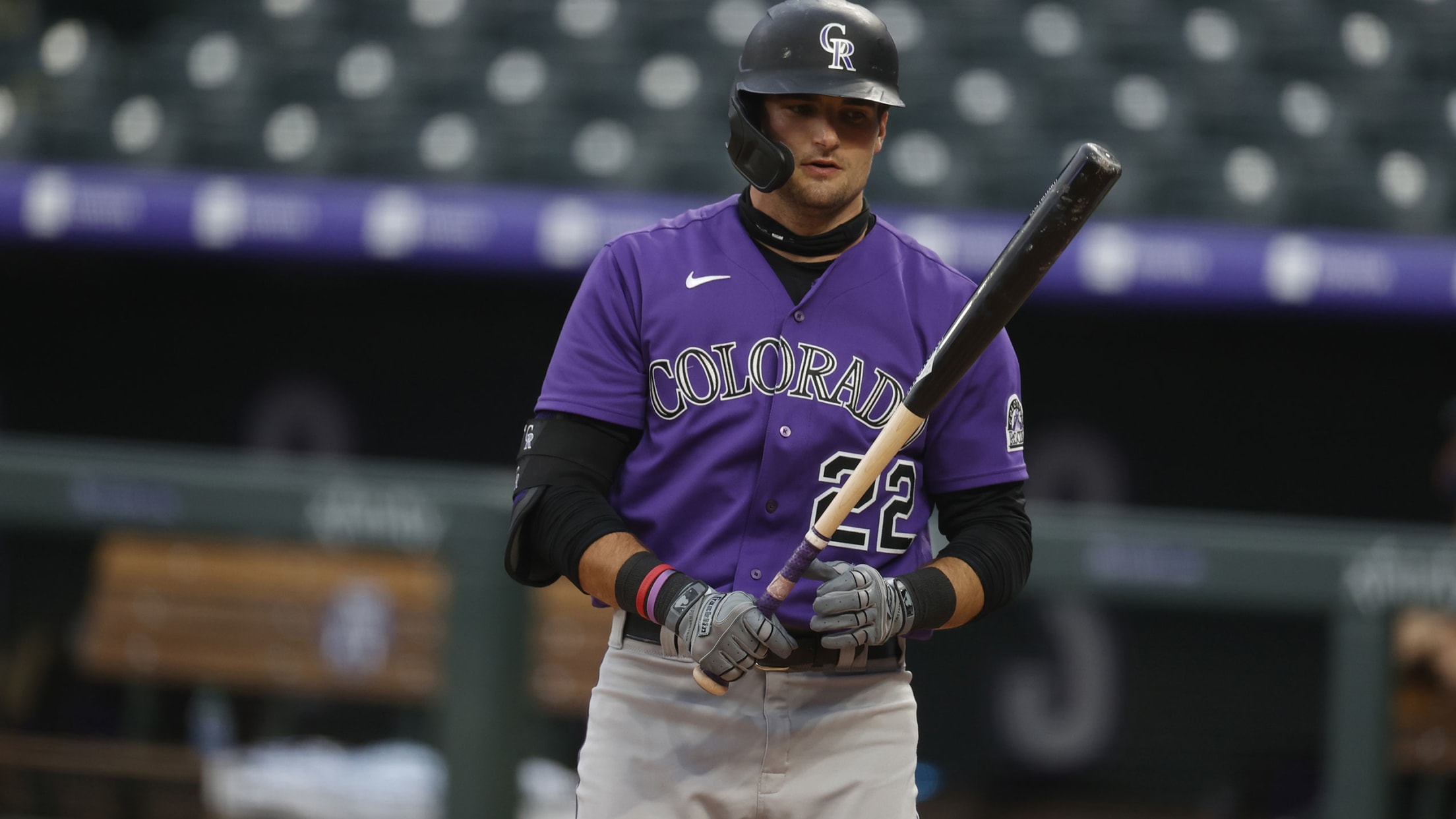 Baseball is a family sport at its best, and not even COVID-19 will be able to keep Rockies outfielder Sam Hilliard from his loved ones. Upon his debut in the Majors last season, Hilliard began using his platform to raise money for research into ALS, the neuromuscular disease that has
Rodgers' motto: 'Don't get ready; I stay ready'
Rox top prospect bulks up during shutdown, emerges with goal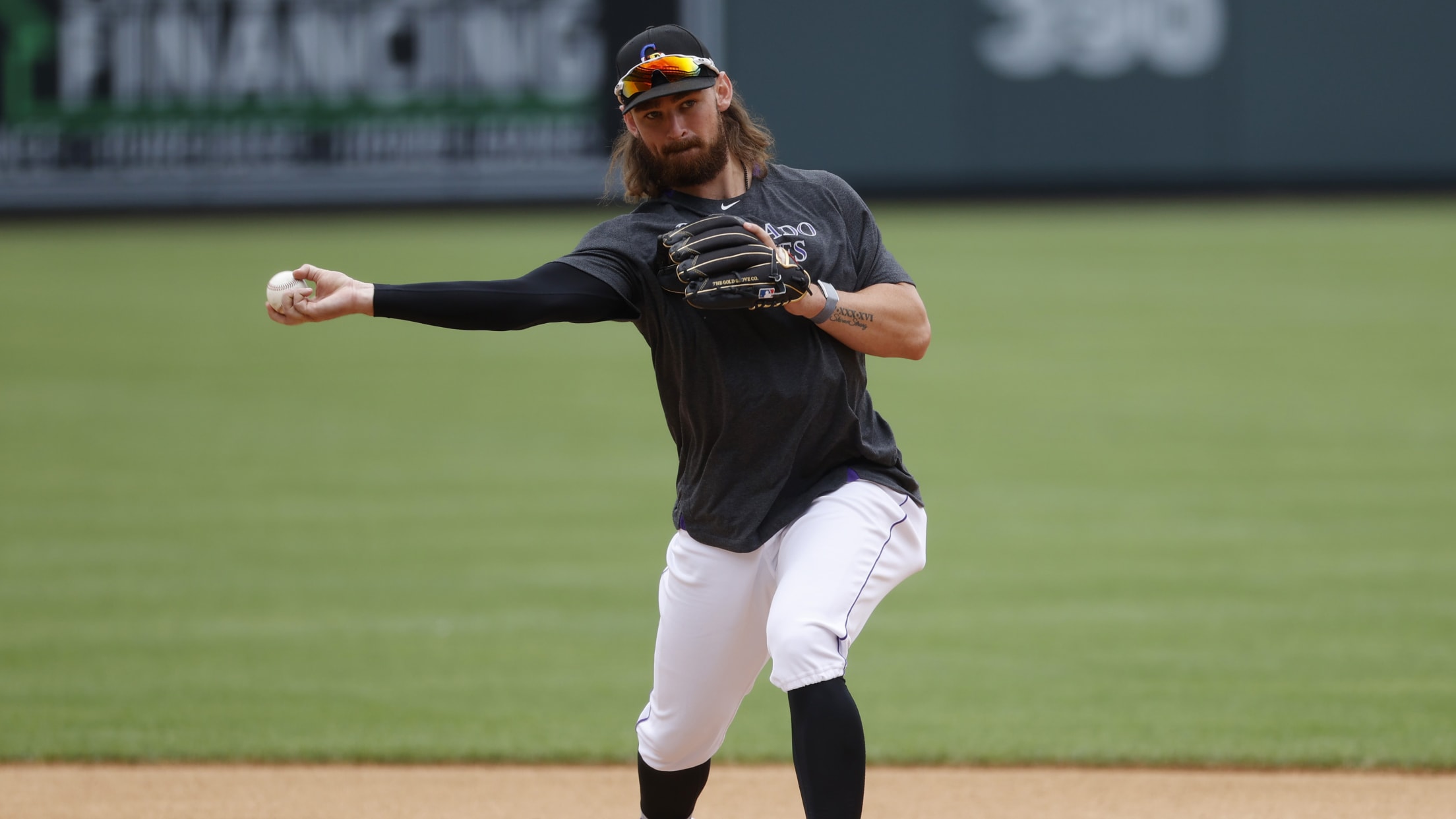 DENVER -- Rockies rookie infielder Brendan Rodgers hit the weight room during the shutdown and emerged with bigger muscles -- to match big dreams that weren't daunted by his unsuccessful and painful Major League debut in 2019. Last season, Rodgers -- the team's top prospect per MLB Pipeline – appeared
Prospect Rolison gets intrasquad experience
Left-hander impresses with 2 hitless innings at Coors Field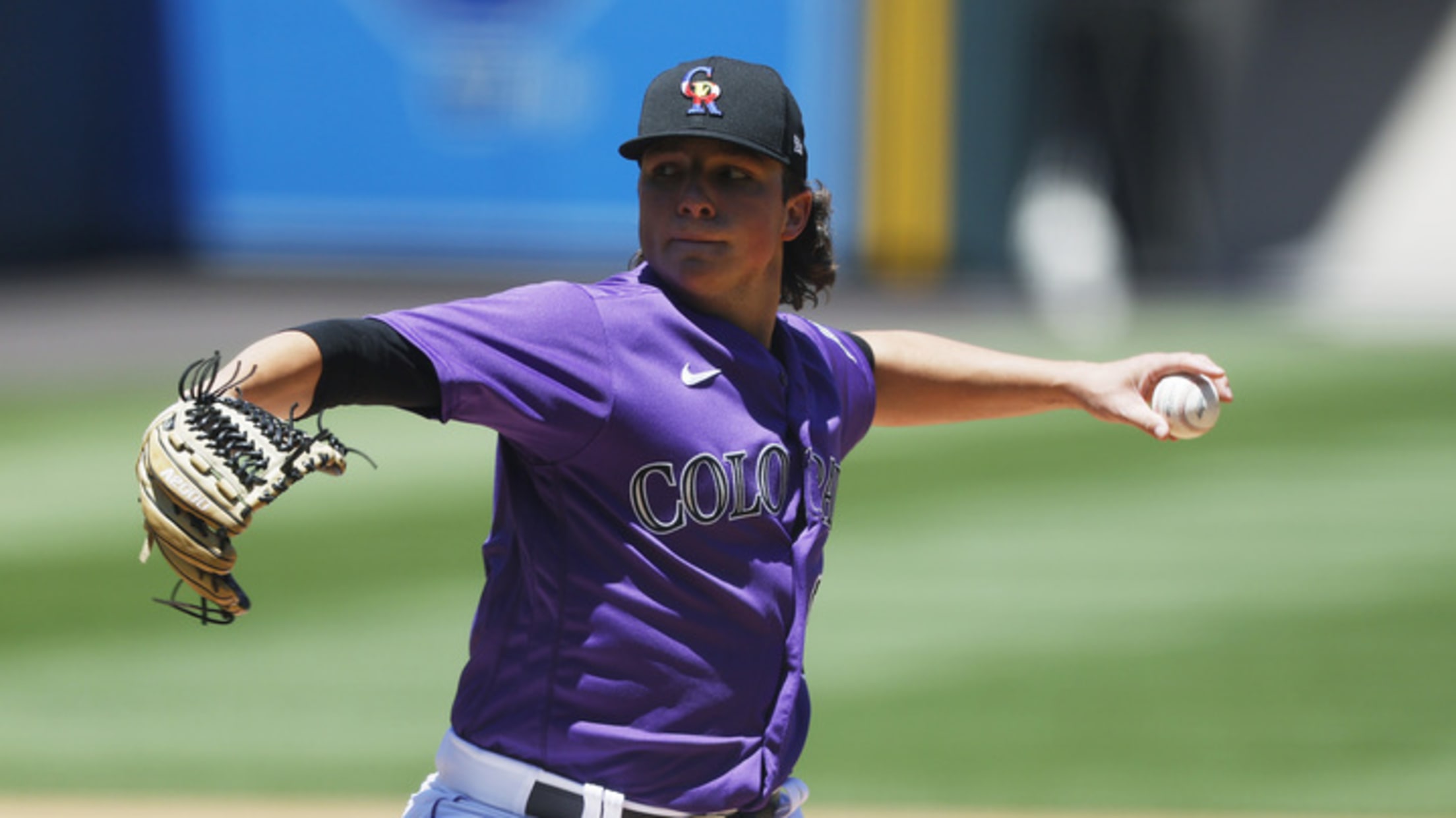 DENVER -- The Rockies presented left-handed pitching prospect Ryan Rolison with a gift for turning 23 on Saturday night: a start in the team's Summer Camp intrasquad game. It was up to Rolison to face down a solid lineup to make his birthday happy. Rolison -- Colorado's first-round pick in
Undrafted righty Goldsberry agrees with Rockies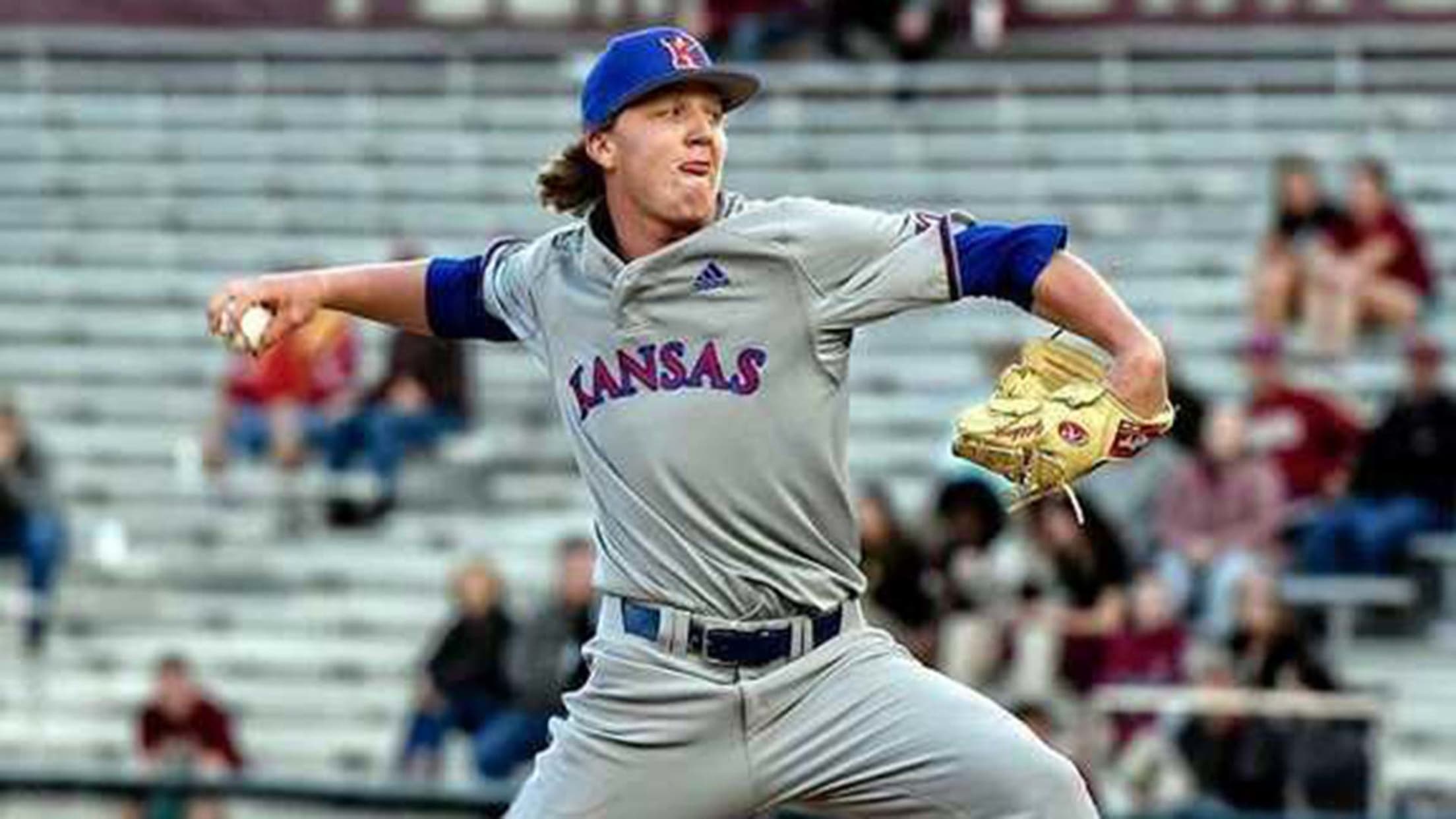 DENVER -- The Rockies' scouting relationships with players from the Denver area have paid off in another non-drafted free agent -- University of Kansas right-handed relief pitcher Blake Goldsberry, who agreed to terms with the club. The Rockies have not confirmed. During this past shortened collegiate season, Goldsberry -- an
Rox reach terms with No. 35 overall pick Romo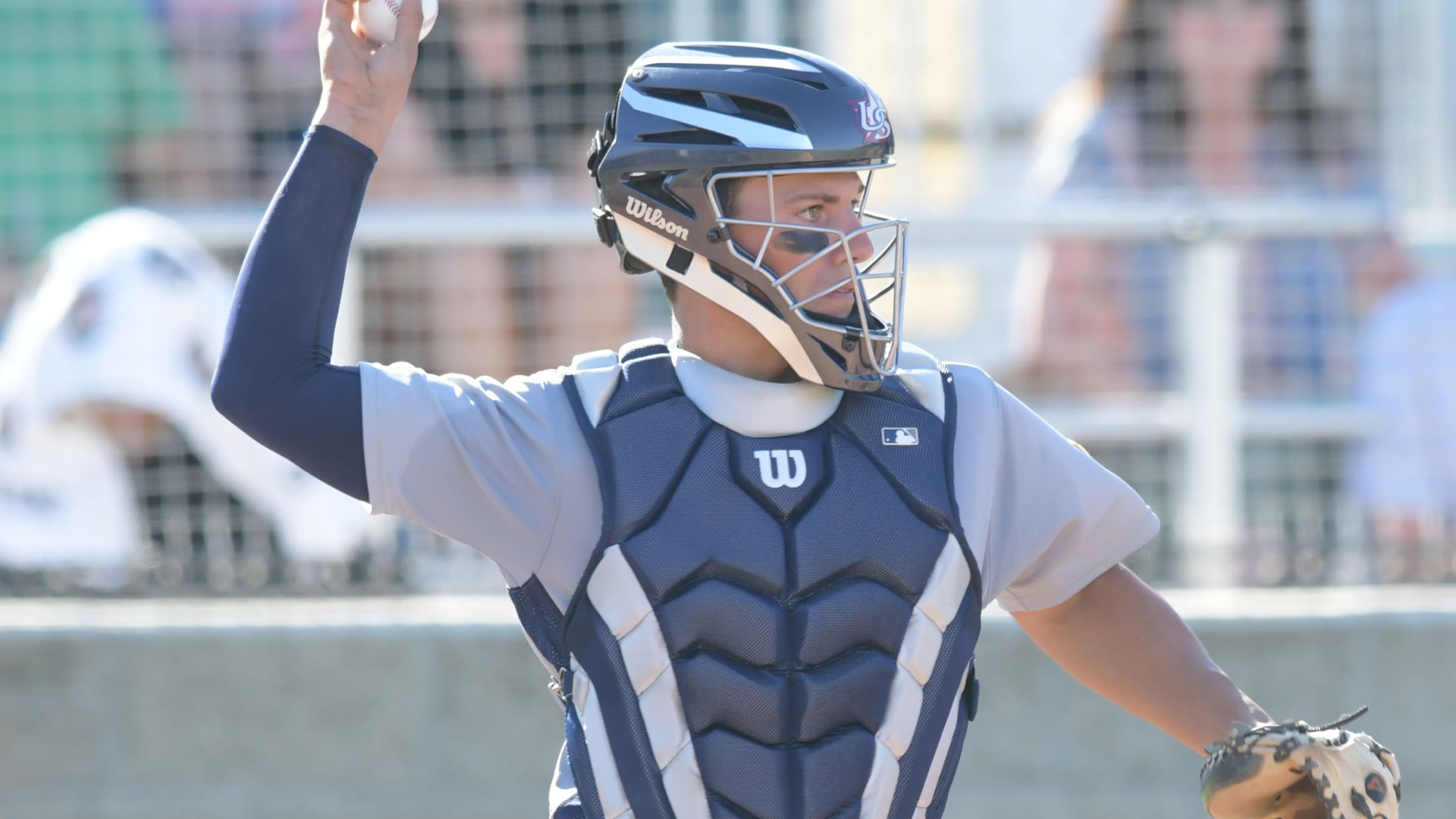 DENVER -- The Rockies have reached an agreement with catcher Drew Romo of The Woodlands (Texas) High School, the team announced on Wednesday. The deal is worth $2,095,800 -- full value for the 35th overall pick in the 2020 MLB Draft -- according to MLB.com's Jim Callis. The agreement with
Rockies, 2nd-round pick McMahon agree to deal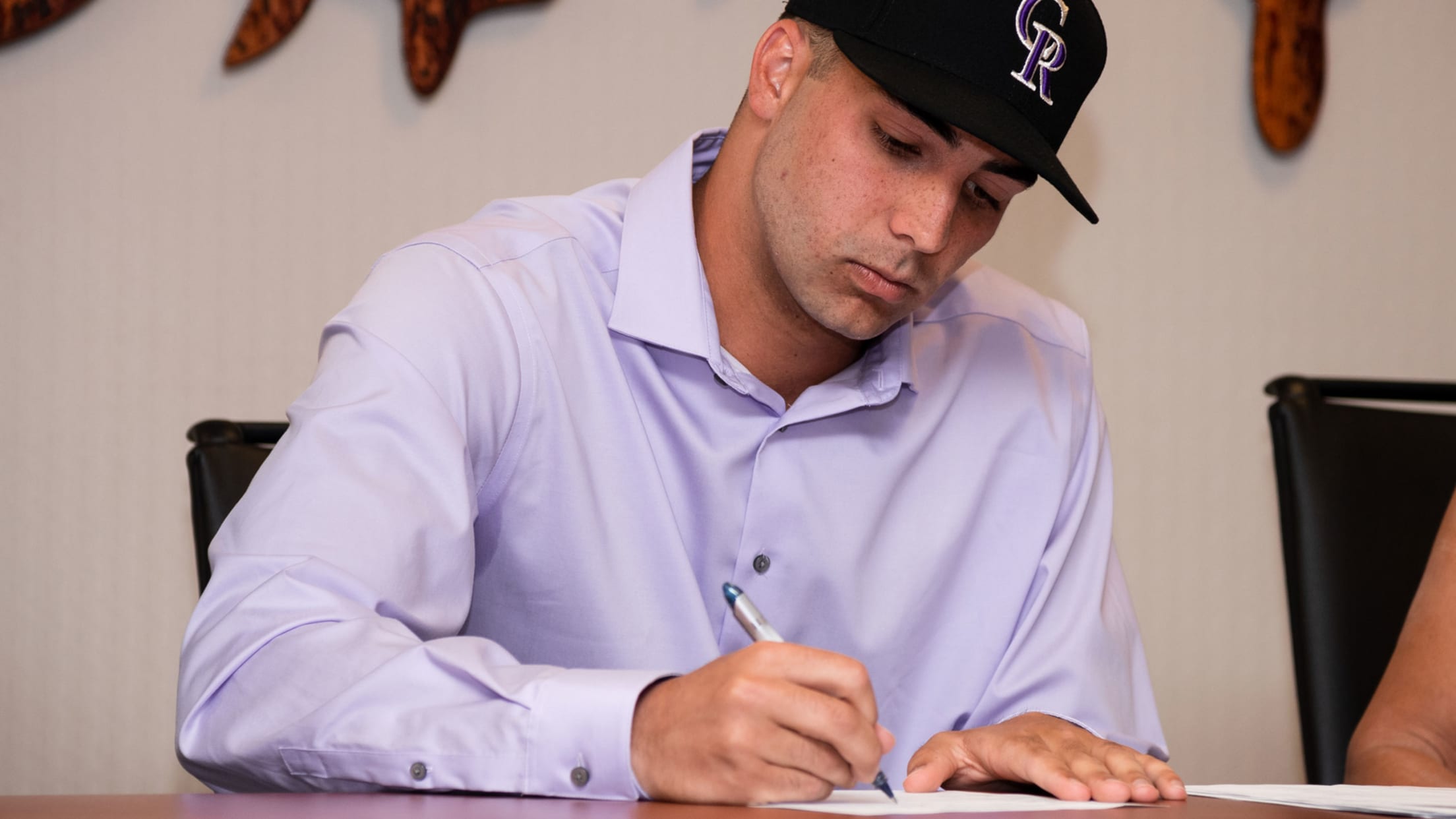 DENVER -- The Rockies announced a bonus agreement Friday with second-round pick Chris McMahon, a right-handed pitcher from the University of Miami, which means the club has completed talks with five of its six picks in the 2020 MLB Draft. McMahon, who went 7-3 with a 3.28 ERA in three
Rox agree with 1st-rounder Veen, 2 other picks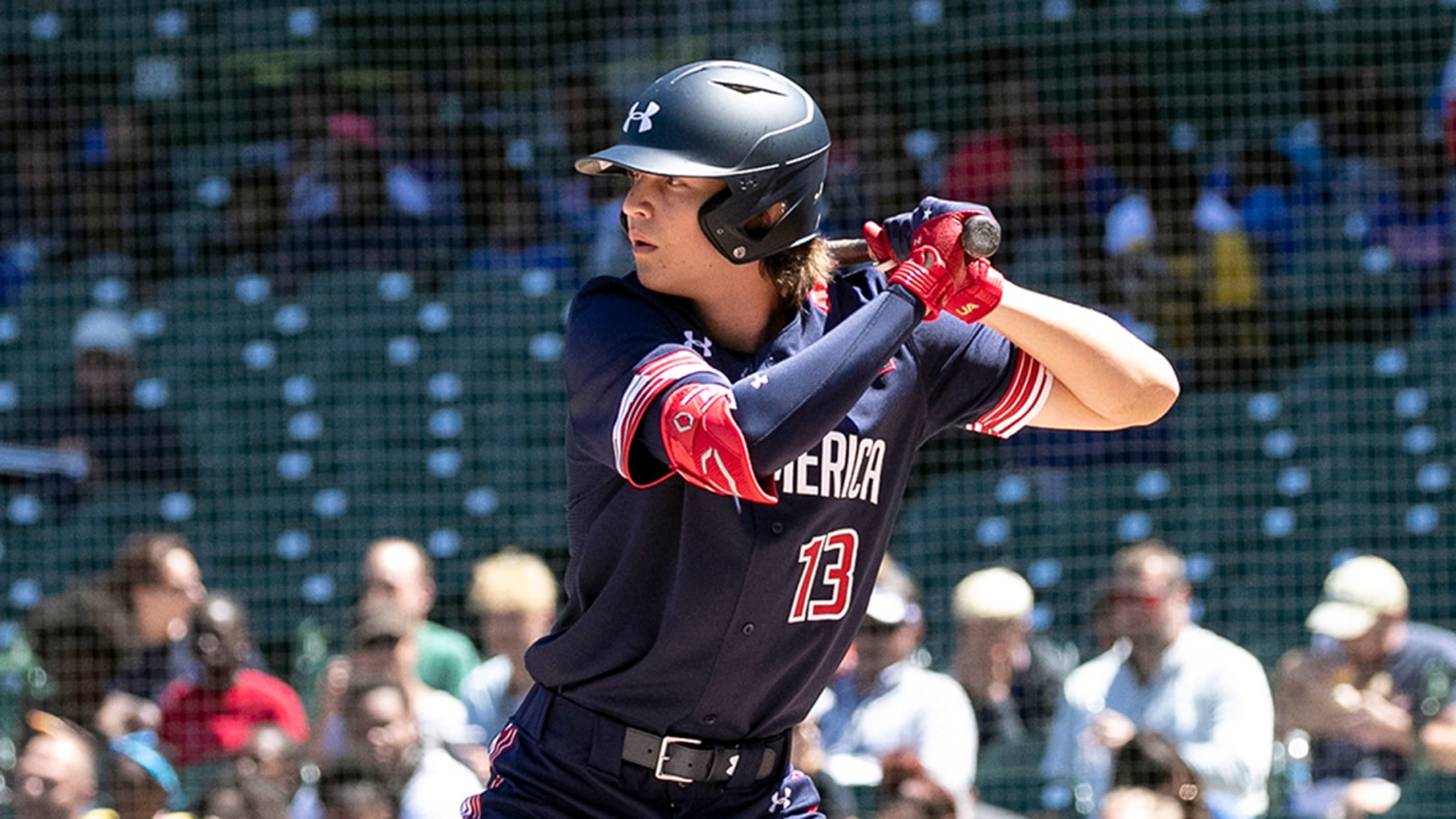 DENVER -- Port Orange (Fla.) Spruce Creek High School outfielder Zac Veen, the Rockies' first-round pick in this year's Draft, has agreed to an above-slot signing bonus of $5 million. Veen, 18, selected ninth overall, was the top high school player and the No. 7 overall prospect on the MLB.com
Rox 3rd-rounder Weatherly brings effective mix
Left-hander gained confidence during his time at Clemson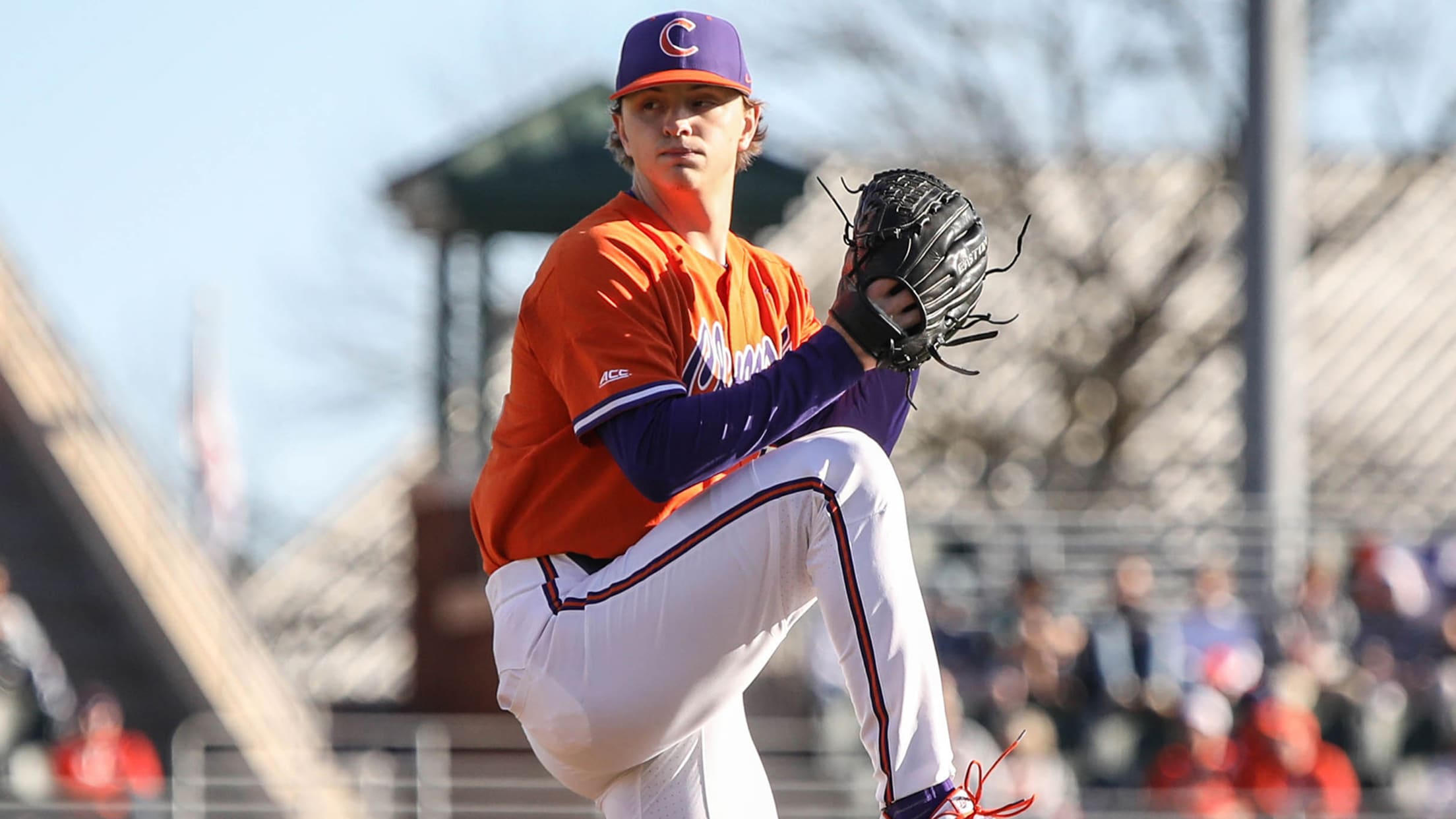 DENVER -- Rockies third-round Draft pick Sam Weatherly, a left-handed starter from Clemson who posted a 0.79 ERA in four starts during the abbreviated college season, has something one would not expect on his stat sheet. Failure. "I failed an abnormal amount, you could say, my first two years at
Everything to know about Rockies' 2020 Draft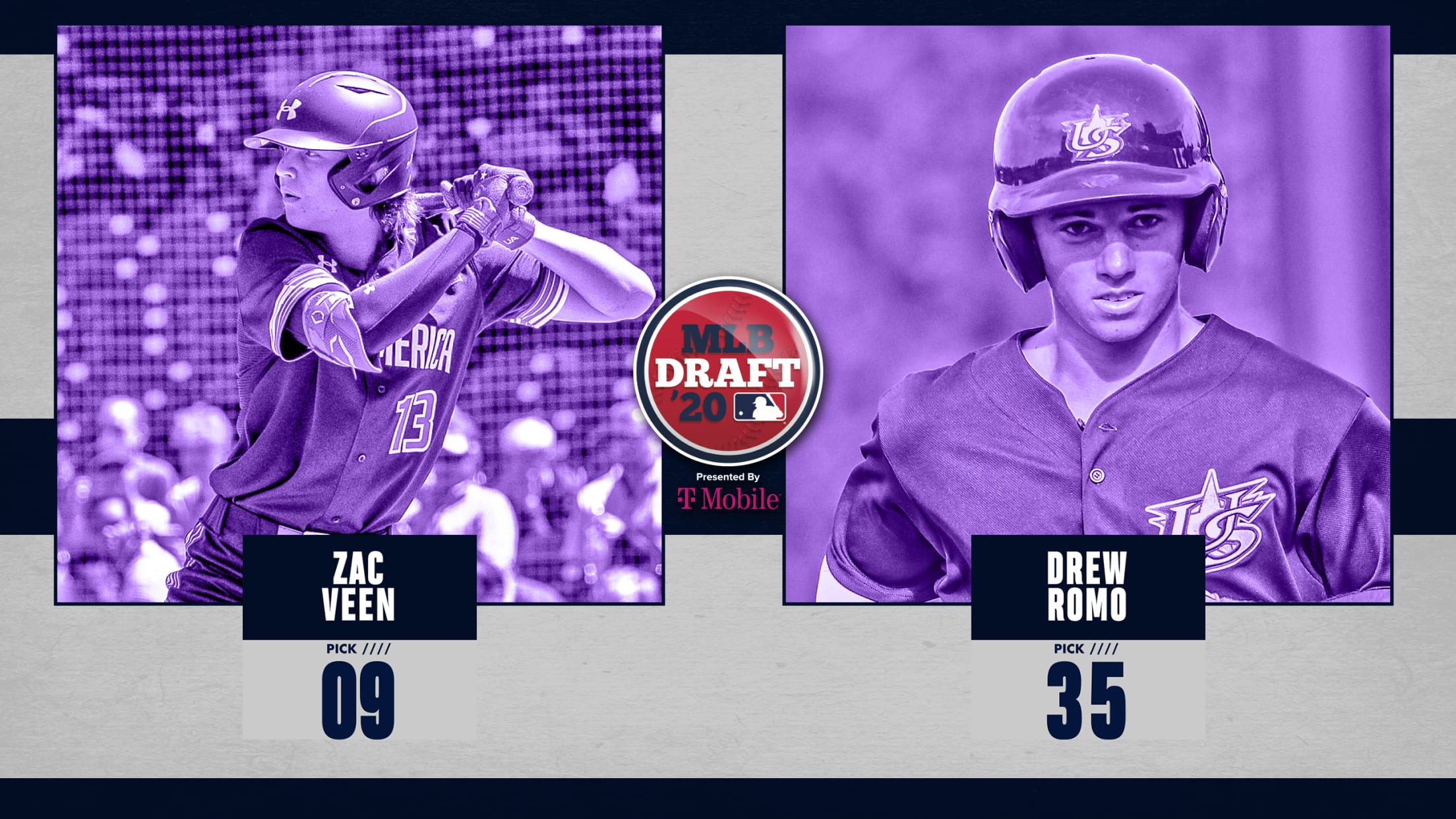 DENVER -- The questions begin now that the Rockies are finished with the 2020 MLB Draft -- shortened from 40 rounds to five as a result of high school and college seasons truncated by the coronavirus pandemic. Six players will go about trying to provide answers when the game resumes.
Rox may have uncovered a local gem in Williams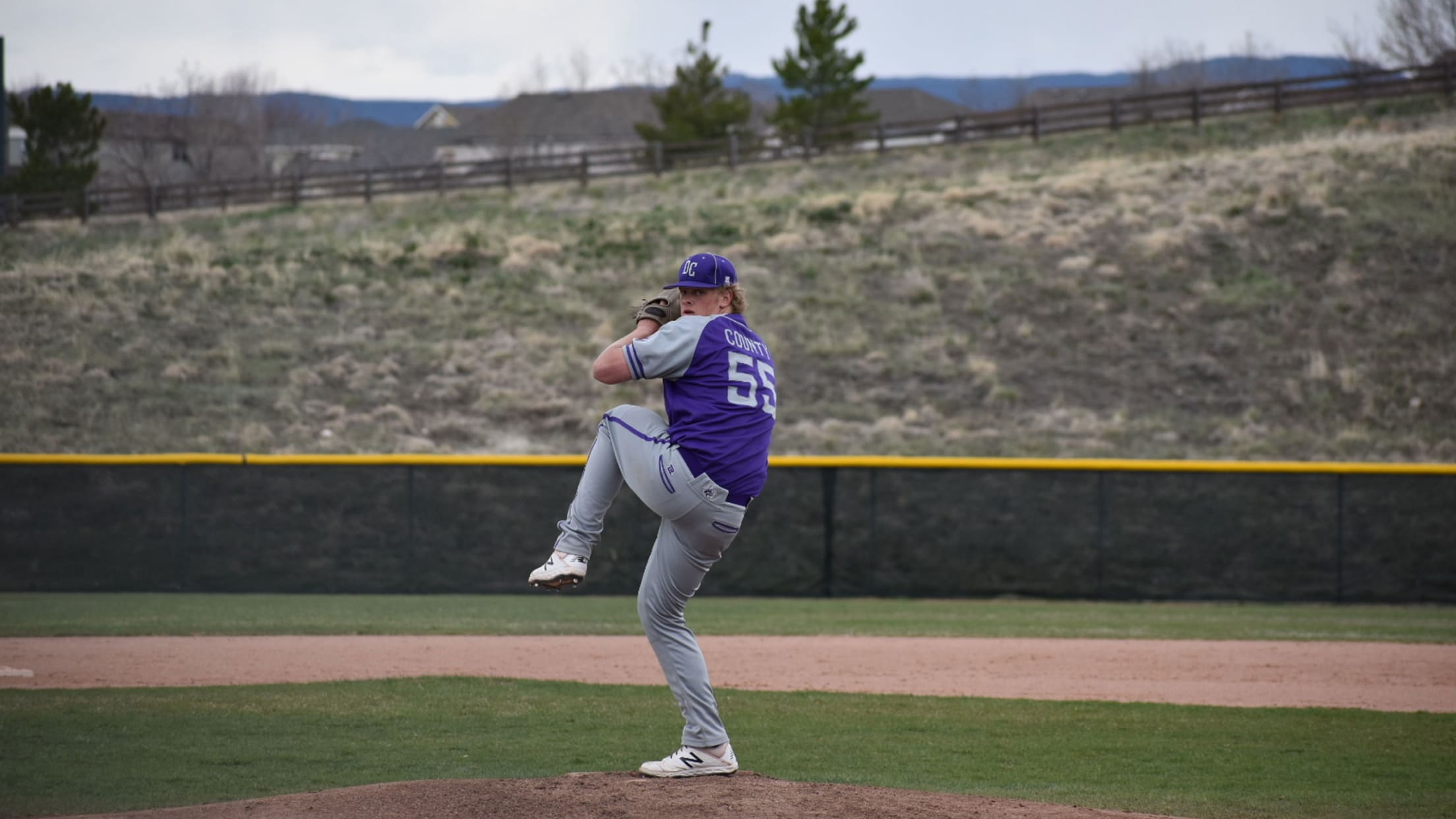 DENVER -- Ask those who know about Colorado high school baseball and right-hander Case Williams of Castle Rock's Douglas County High School is a big deal -- no matter what the prospect lists didn't say about him. The hometown Rockies recognized just that when they selected Williams -- who didn't
Rockies add to Draft haul with Hurricanes' ace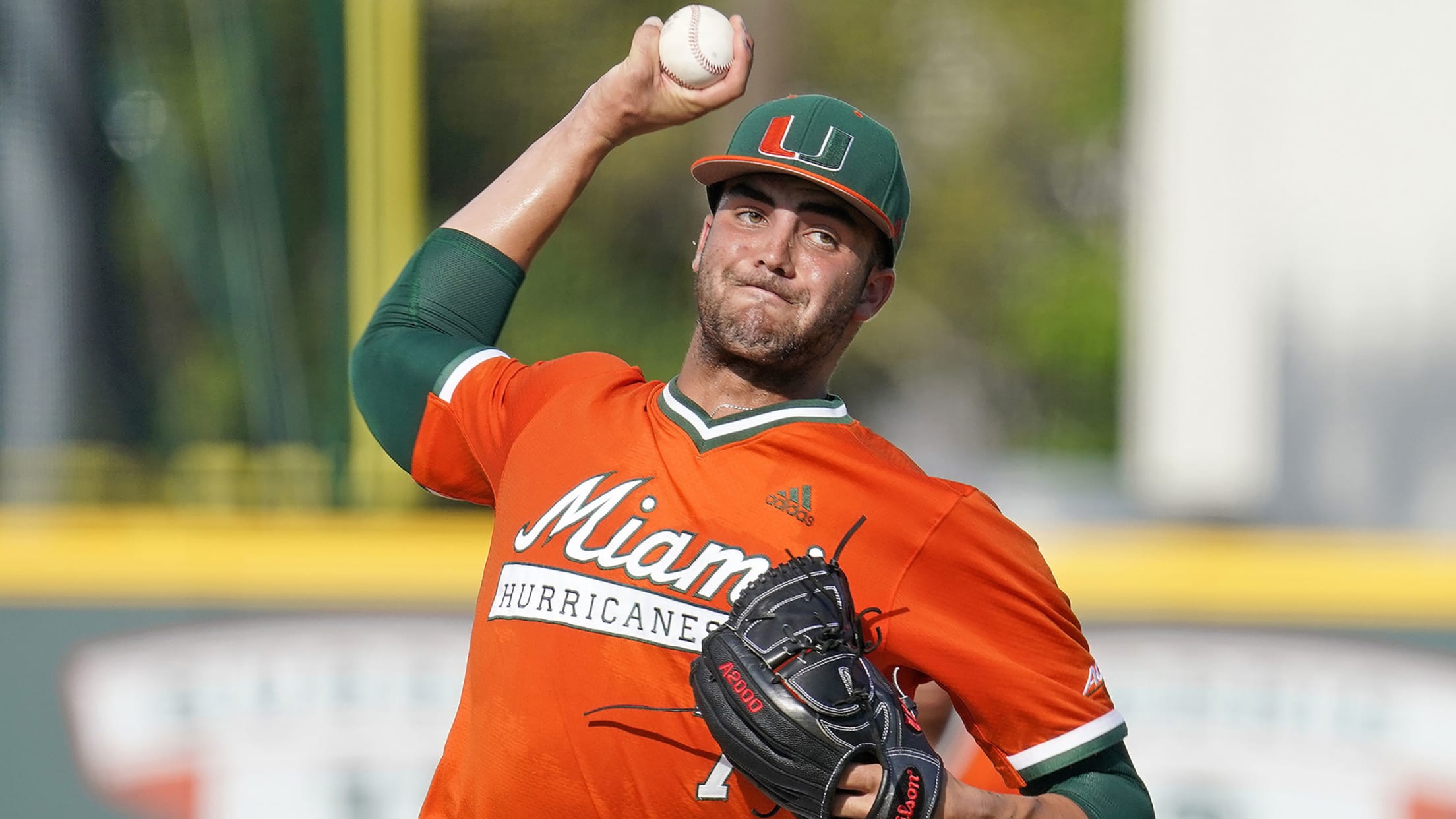 DENVER -- University of Miami right-hander Chris McMahon's confidence increased last summer when he not only pitched for, but truly fit with, the USA Baseball Collegiate National Team. McMahon led Team USA with 15 strikeouts in just 12 innings. He parlayed that into a strong performance for Miami in the
Colorado gets solid defense at No. 35 in Romo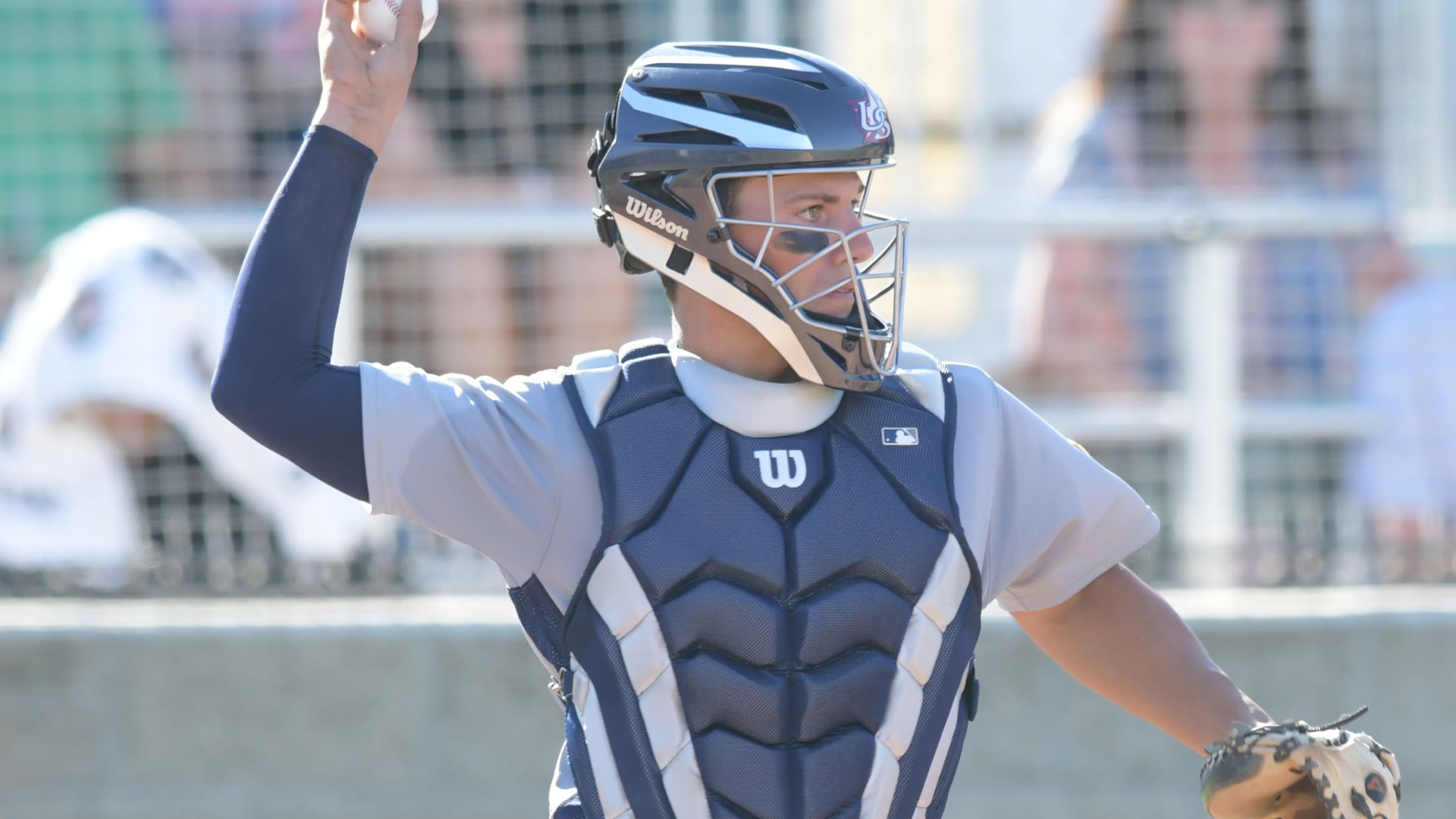 DENVER -- Drew Romo likes getting away from the crowd to stand above it. Romo, 18, a catcher chosen 35th overall by the Rockies out of The Woodlands (Texas) High School on Wednesday in the 2020 MLB Draft, was a fine a middle infielder in youth ball. But so were
At No. 9, Veen joins friend Rodgers on Rockies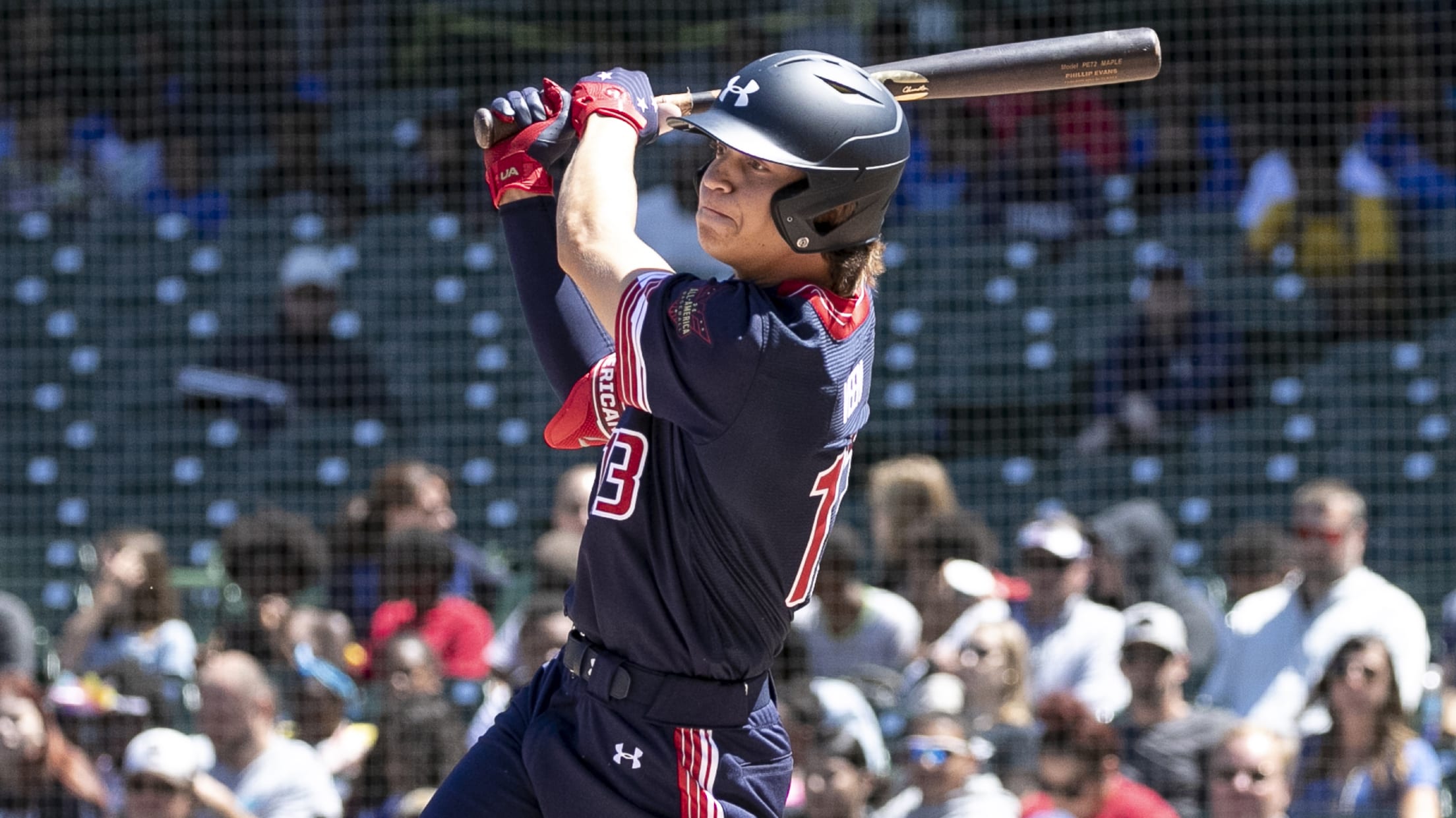 DENVER -- Zac Veen brought his rapidly growing frame and his pro baseball dreams to a gym at Marucci Clubhouse Orlando, where Rockies infielder Brendan Rodgers befriended and mentored him. "Whenever I'd see him I'd think, 'Man, it would be cool to play with him,'" said Veen, 18, who is
Who'll get the call when Rox pick at No. 9?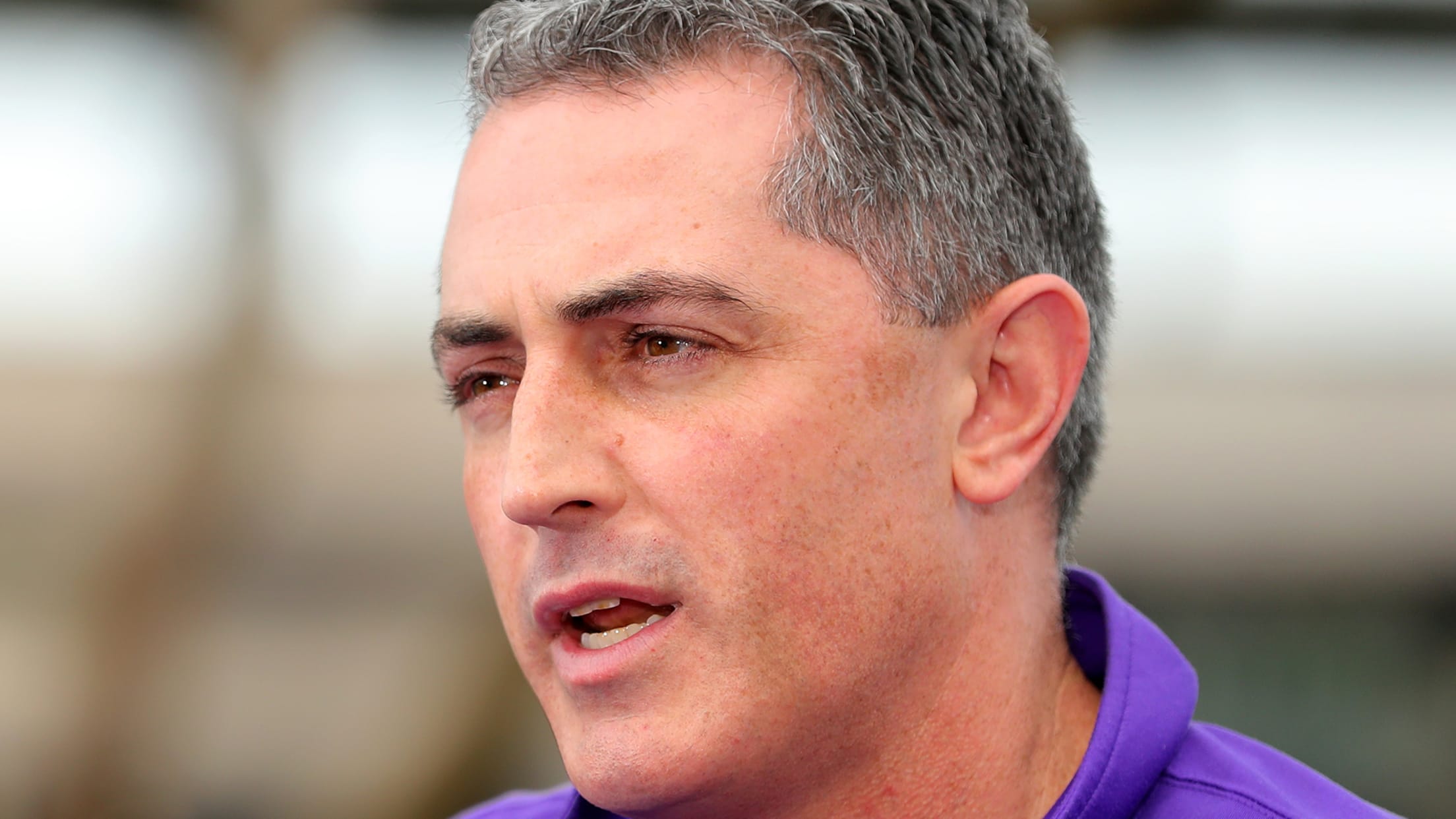 DENVER -- Rockies vice president of scouting Bill Schmidt is taking a same-as-it-ever-was approach to a truly unusual 2020 MLB Draft -- shortened to five rounds because the COVID-19 pandemic canceled the amateur spring season. A long-held philosophy of taking the best player on their Draft board when their turn
From forgotten pitching prospect to Silver Slugger
Charlie Blackmon is now one of the best hitters in all of baseball, with a batting title, four All-Star appearances, a pair of Silver Slugger Awards and a career OPS+ of 116 on his resume. But once upon a time, he was coveted for his left arm much more than
Who are Rockies' all-time top international FAs?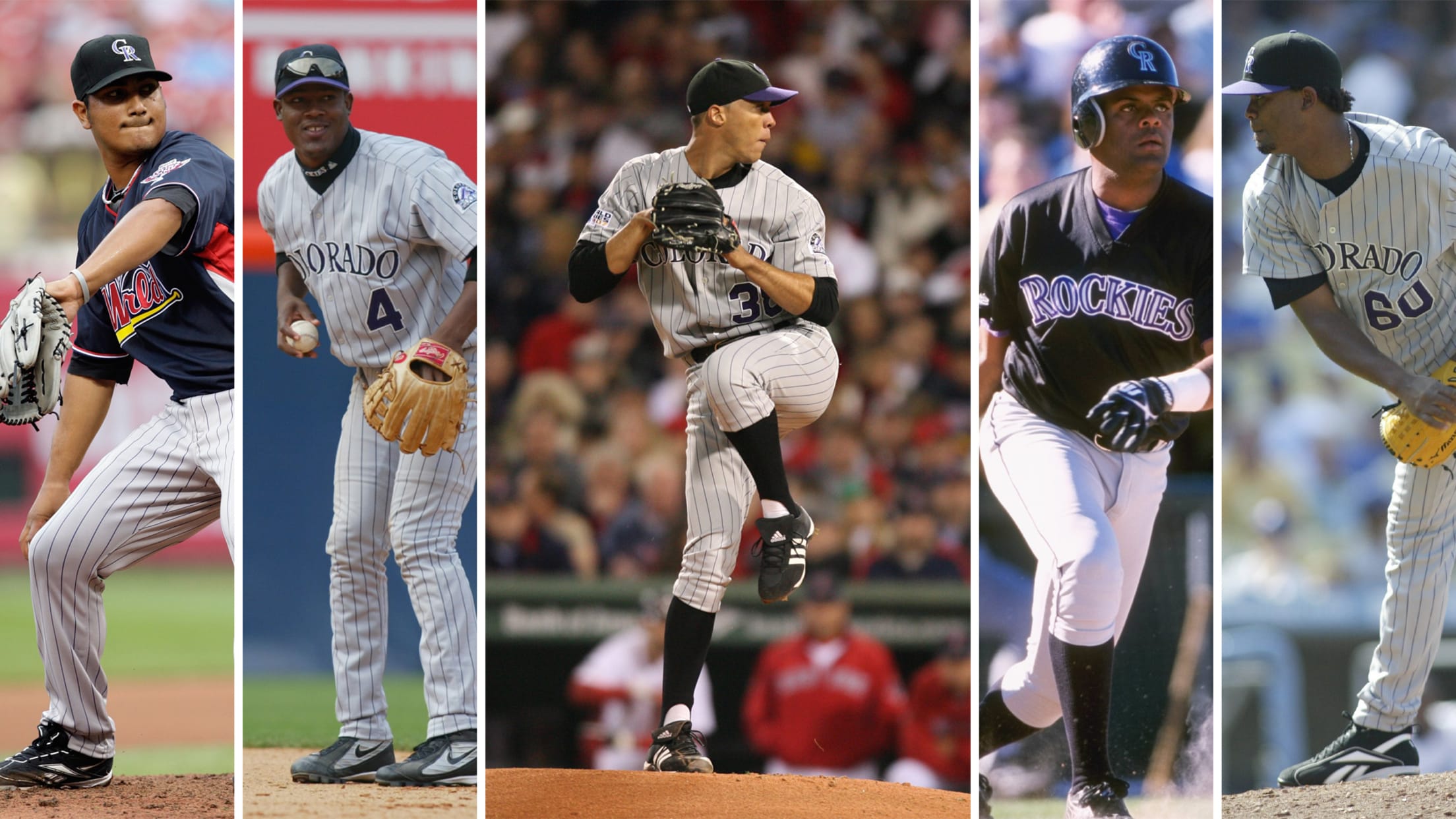 MLB Pipeline recently released its annual Top 30 International Prospects list for players eligible to sign in the 2020-21 signing period. These young players are the game's international stars of tomorrow and are following in the footsteps of thousands of international players who laid the groundwork before them. One day,
30 prospects we'll be talking about in 2022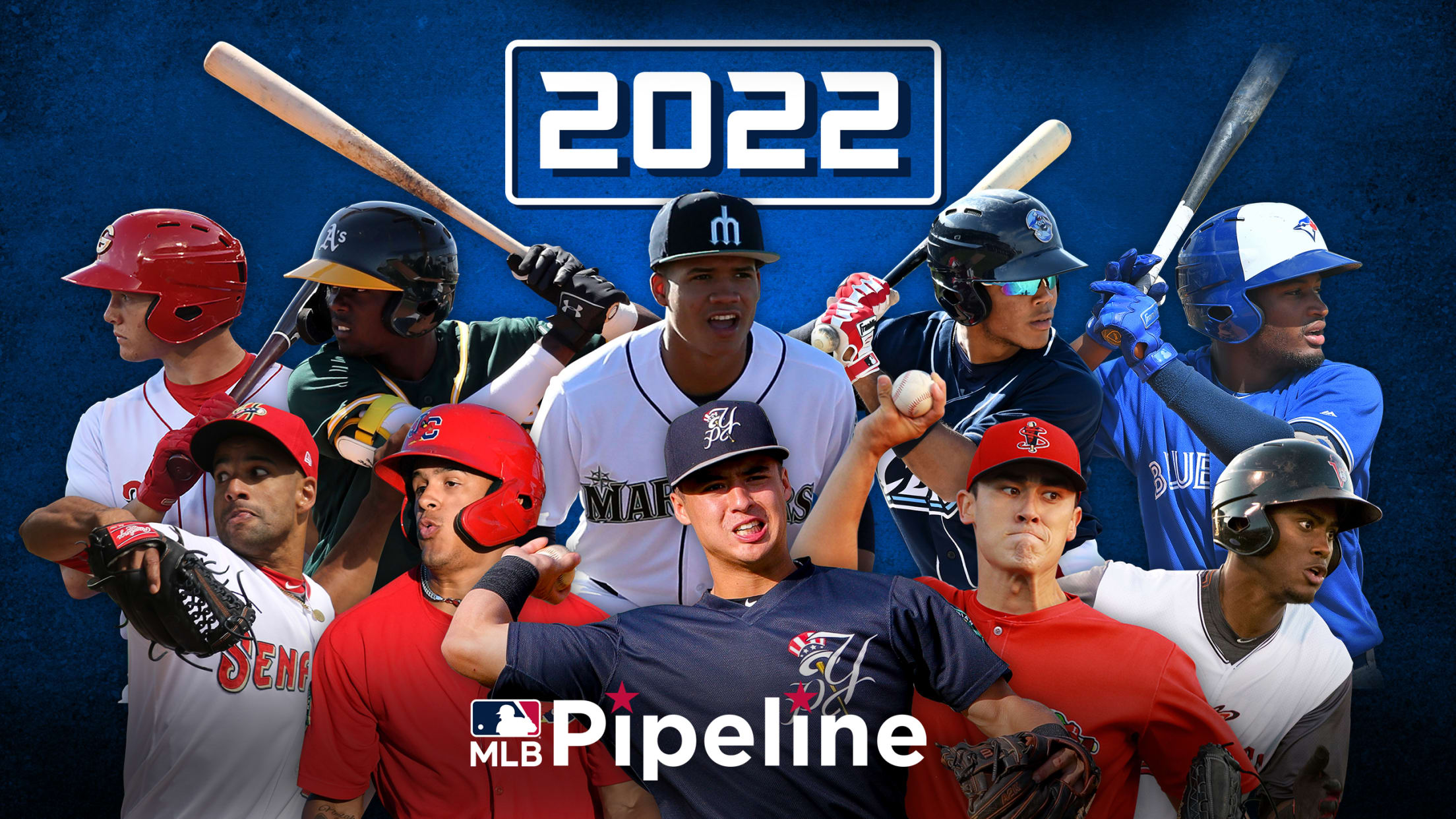 Right now, all baseball fans can do is look ahead to the future. We decided to take that to the extreme by looking two years down the road at which prospects we expect to be big names in 2022. The fact that 14 of the Top 20 players on MLB
Q&A with Rockies prospect Ryan Vilade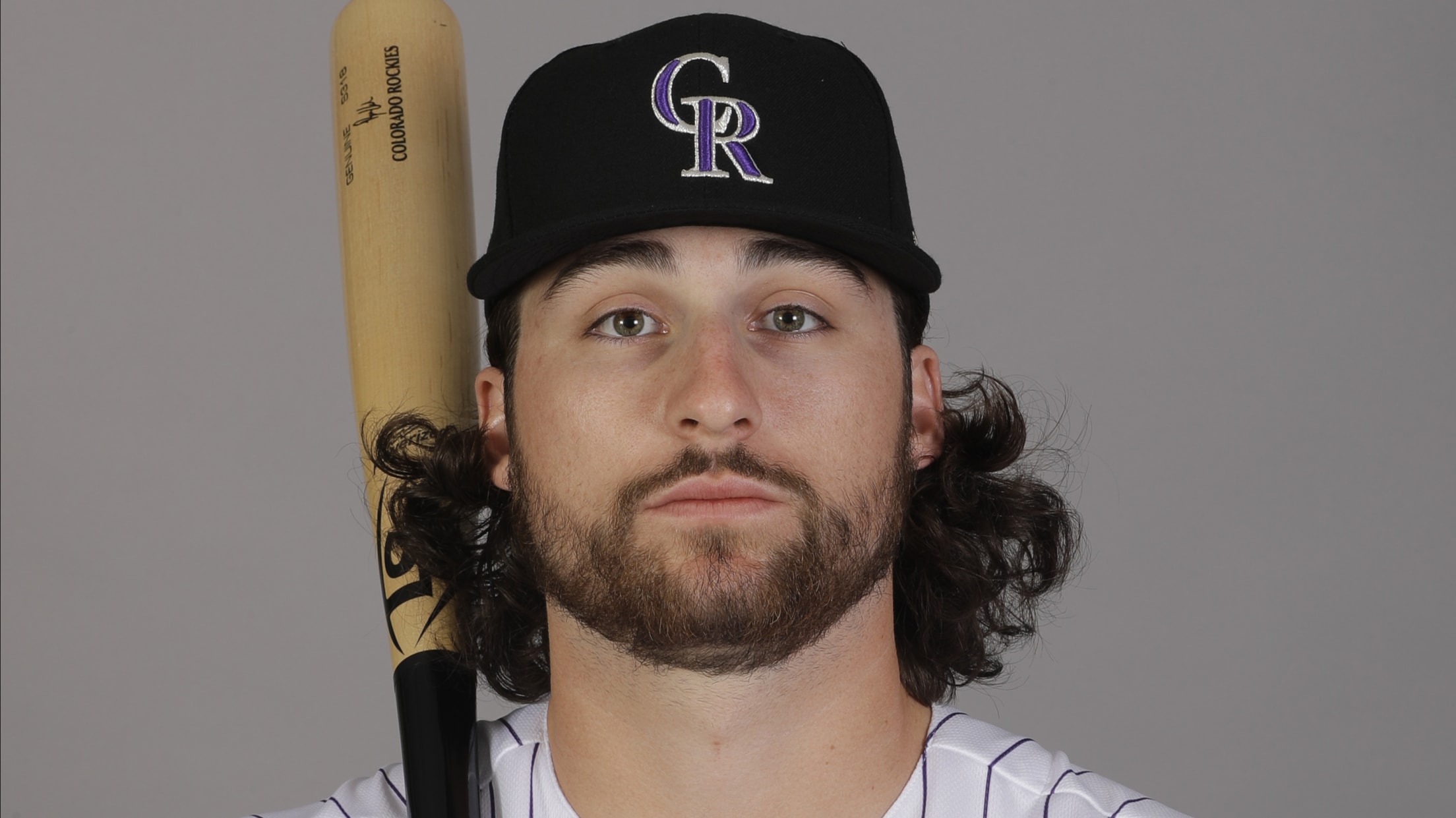 SCOTTSDALE, Ariz. -- Ryan Vilade was the Rockies' second-round pick in 2017 out of the Texas high school ranks and is currently the organization's No. 4 prospect. He's coming off of a .303/.367/.466 season in the Class A Advanced California League and attended his first big league camp this spring.
Rockies prospect report from Spring Training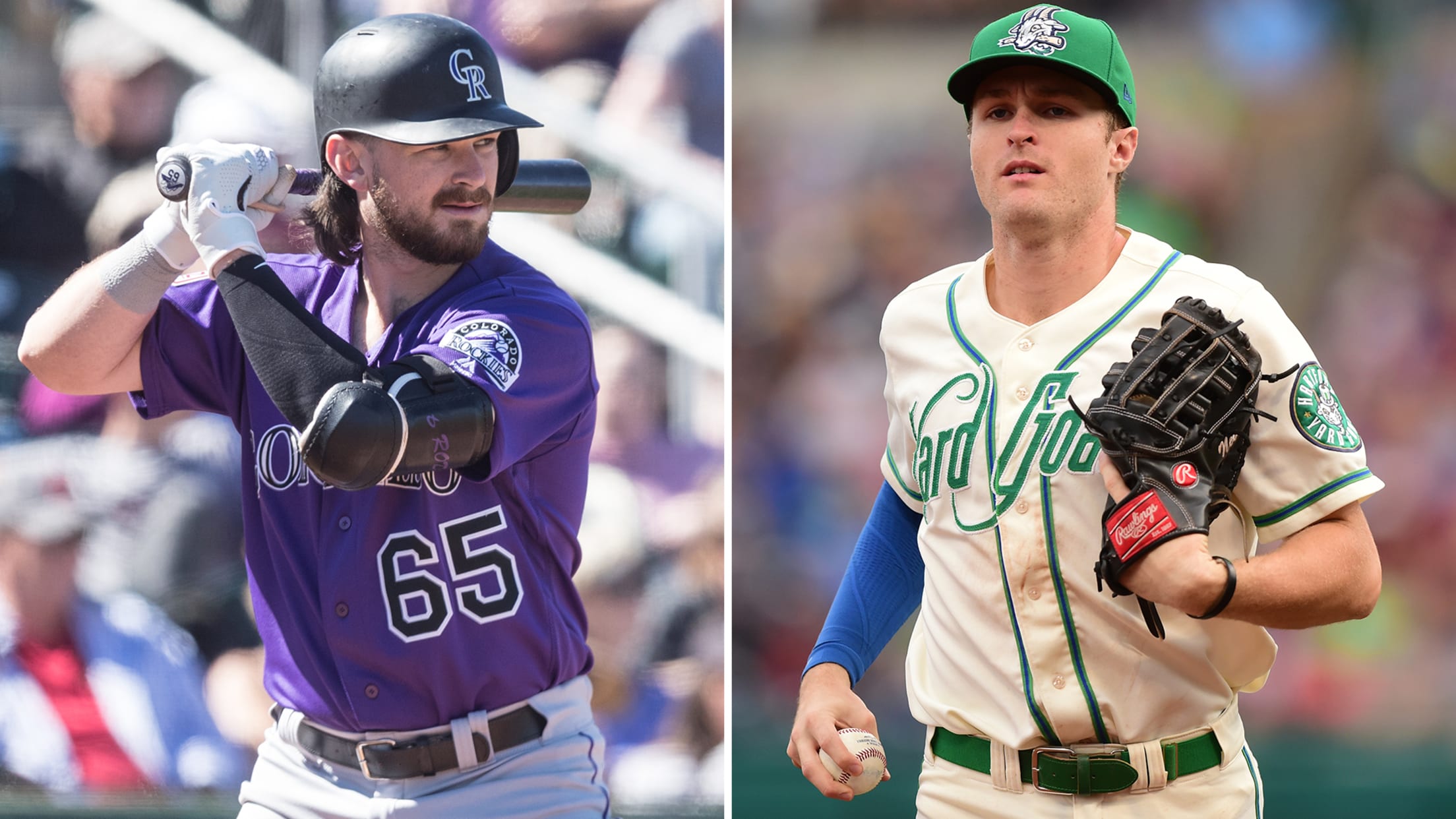 SCOTTSDALE, Ariz. -- Every player development staff aims to have depth at all positions at all levels. But that's also known as an ideal that is rarely reached. Things tend to go in cycles with organizational depth changing over time.
Notes: Rodgers gets 2 hits; leave for Owings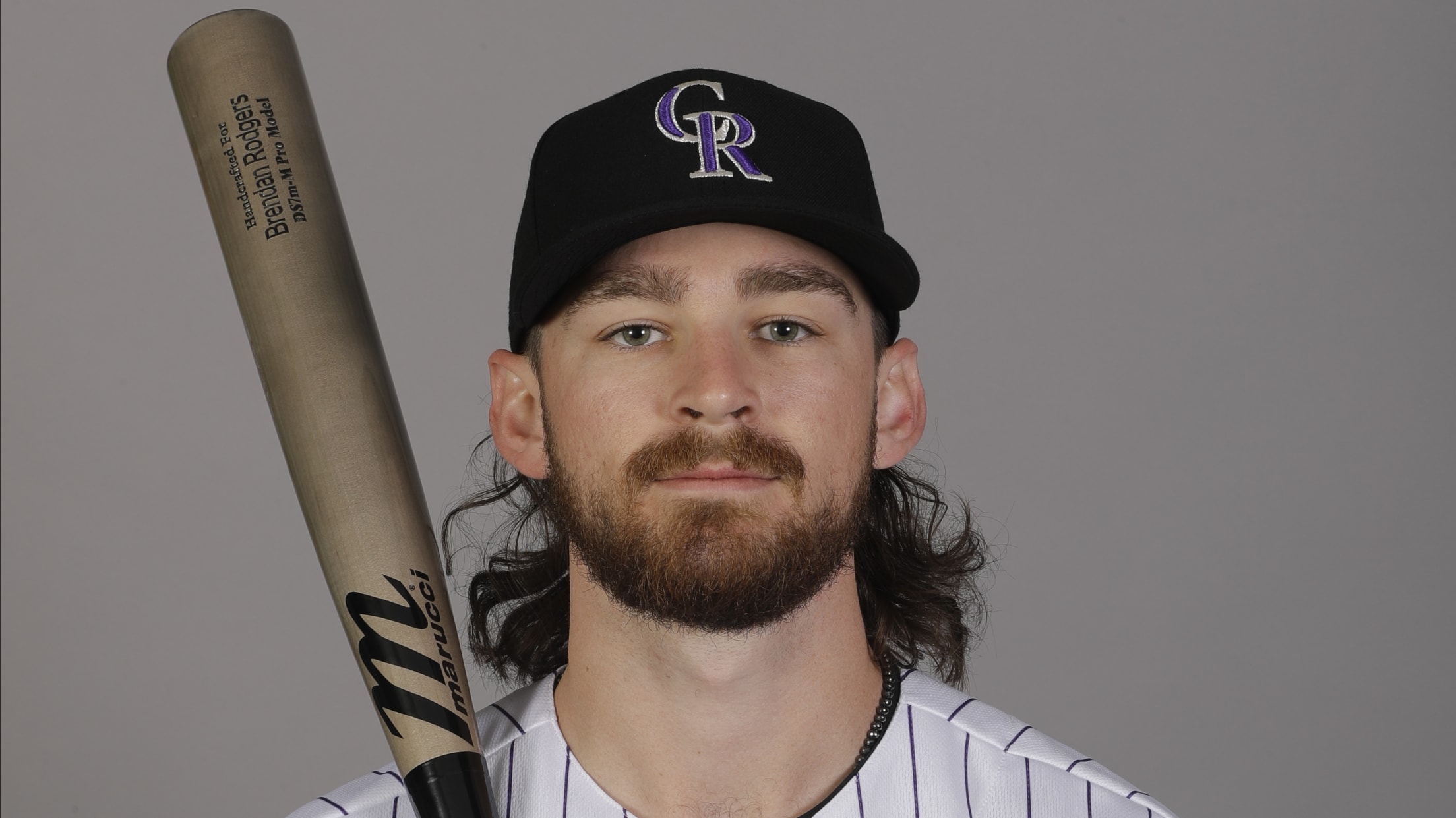 SCOTTSDALE, Ariz. -- Thursday afternoon might have been more starting gun than baby step for Rockies infielder Brendan Rodgers. In his first Cactus League action since he had right shoulder labrum surgery on July 16, Rodgers went 2-for-3 as the designated hitter in a 7-6 split-squad loss to the White
Here are the Rockies' 2020 Top 30 Prospects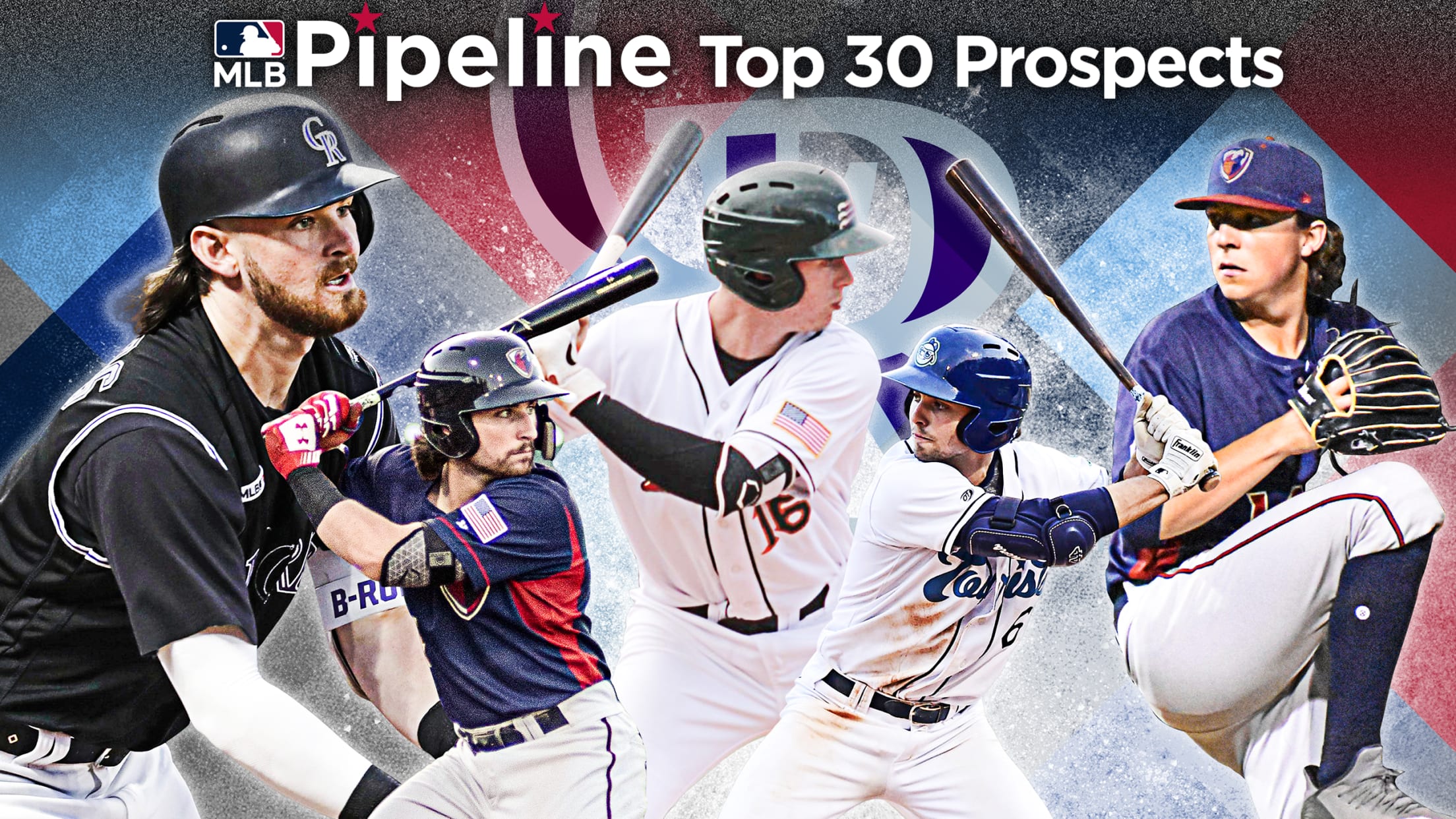 There's little question the Rockies like to do things on their own. The big league roster is almost always largely homegrown, with the 2017-18 playoff teams consisting mostly of players originally drafted and signed by the organization. That will continue with the 26-man roster it breaks camp with this season,
Notes: Nuñez rakes; Senzatela shows off curve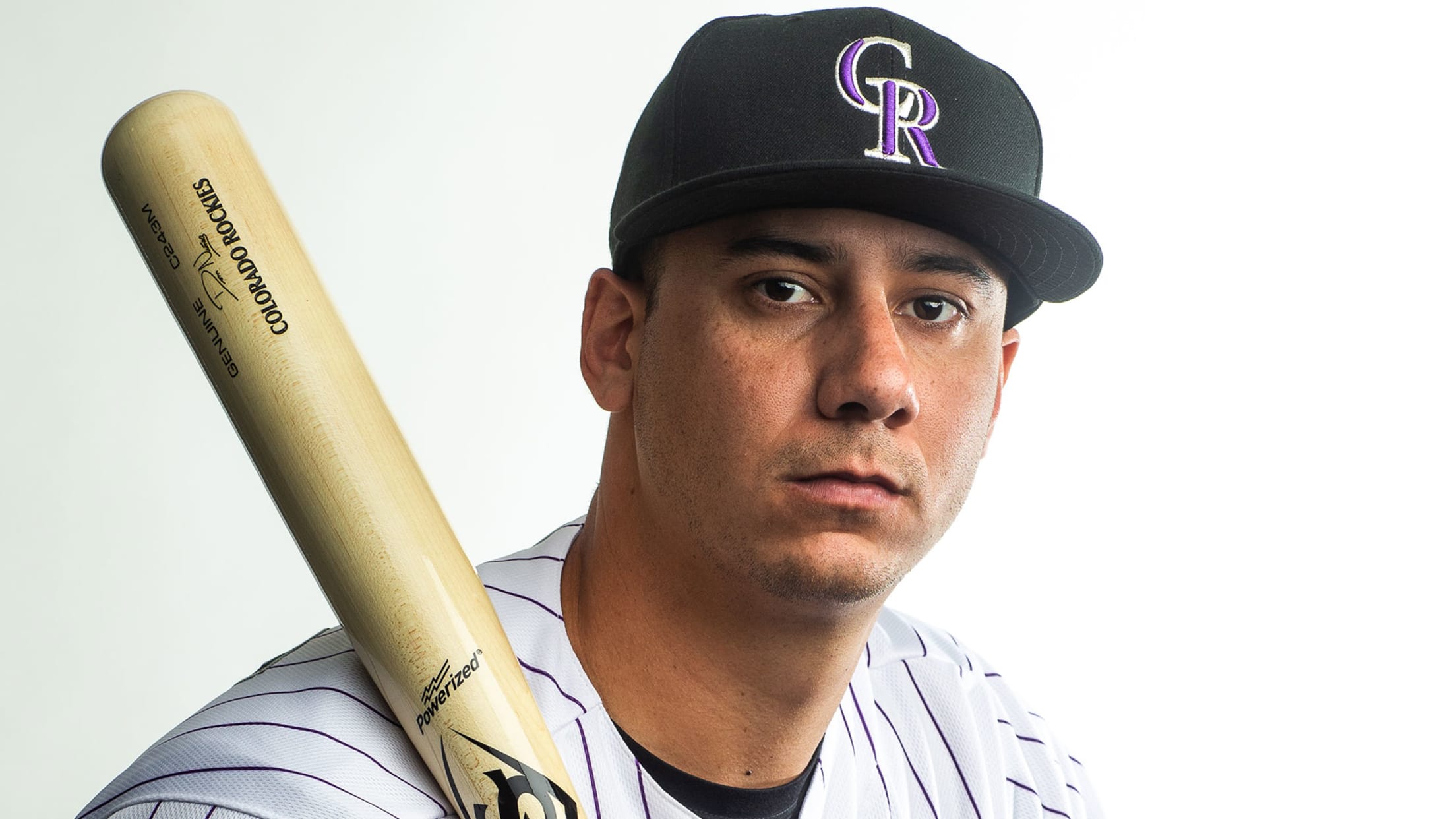 SCOTTSDALE, Ariz. -- Rockies catching prospect Dom Nuñez showed once again Friday night that he can hit a ball hard. His three-run homer off the Giants' Melvin Adon in the fourth inning of the 9-6 loss reached the top levels of a party deck in right field at Scottsdale Stadium.
Each team's top power-hitting prospect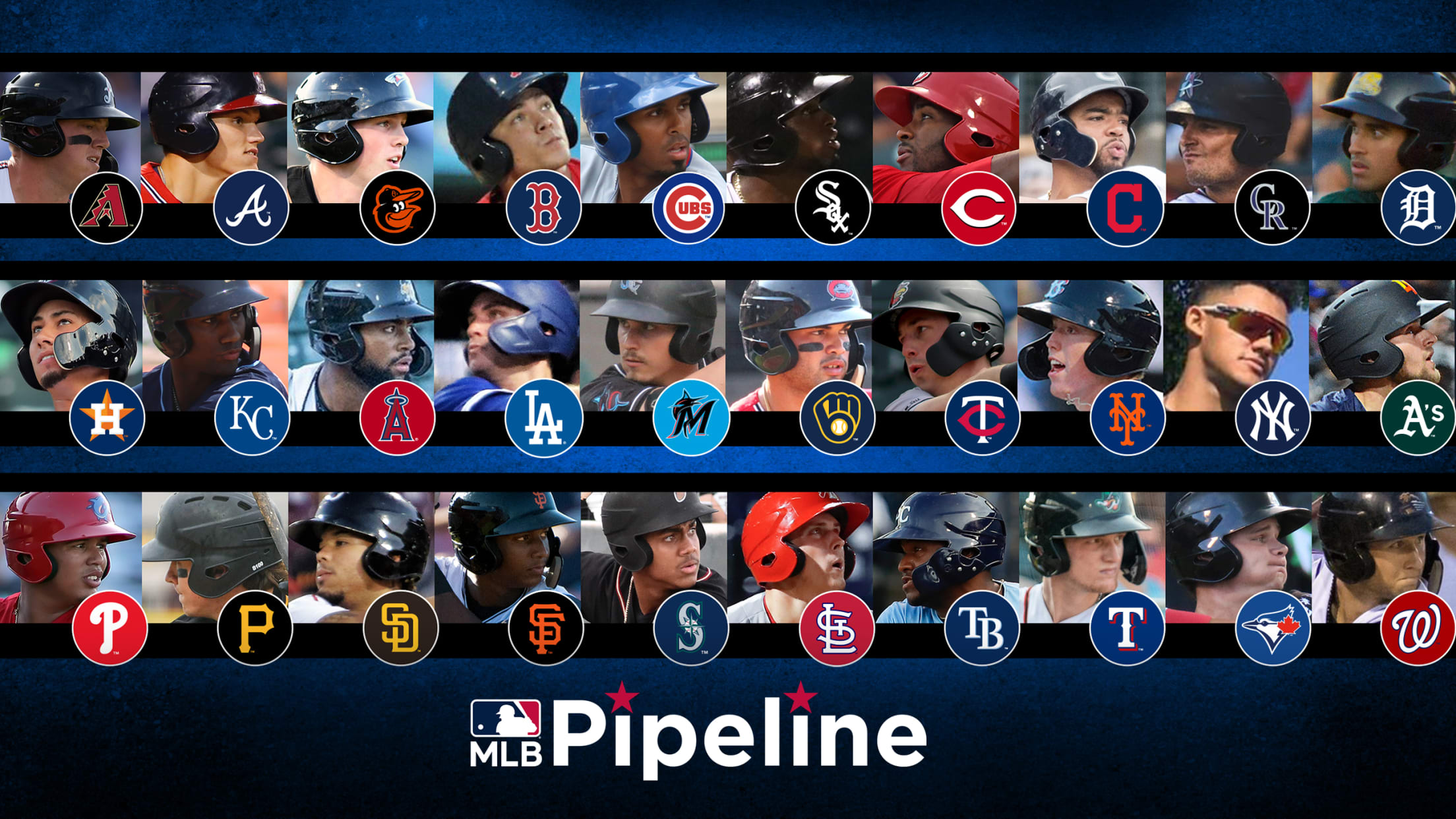 The 2019 Major League season will be remembered as the Year of the Home Run after players across baseball combined to hit a record 6,776 homers -- up from 5,585 in 2018 -- and 14 different teams set a new franchise record. National League Rookie of the Year Pete Alonso
High number, high hopes for prospect Rolison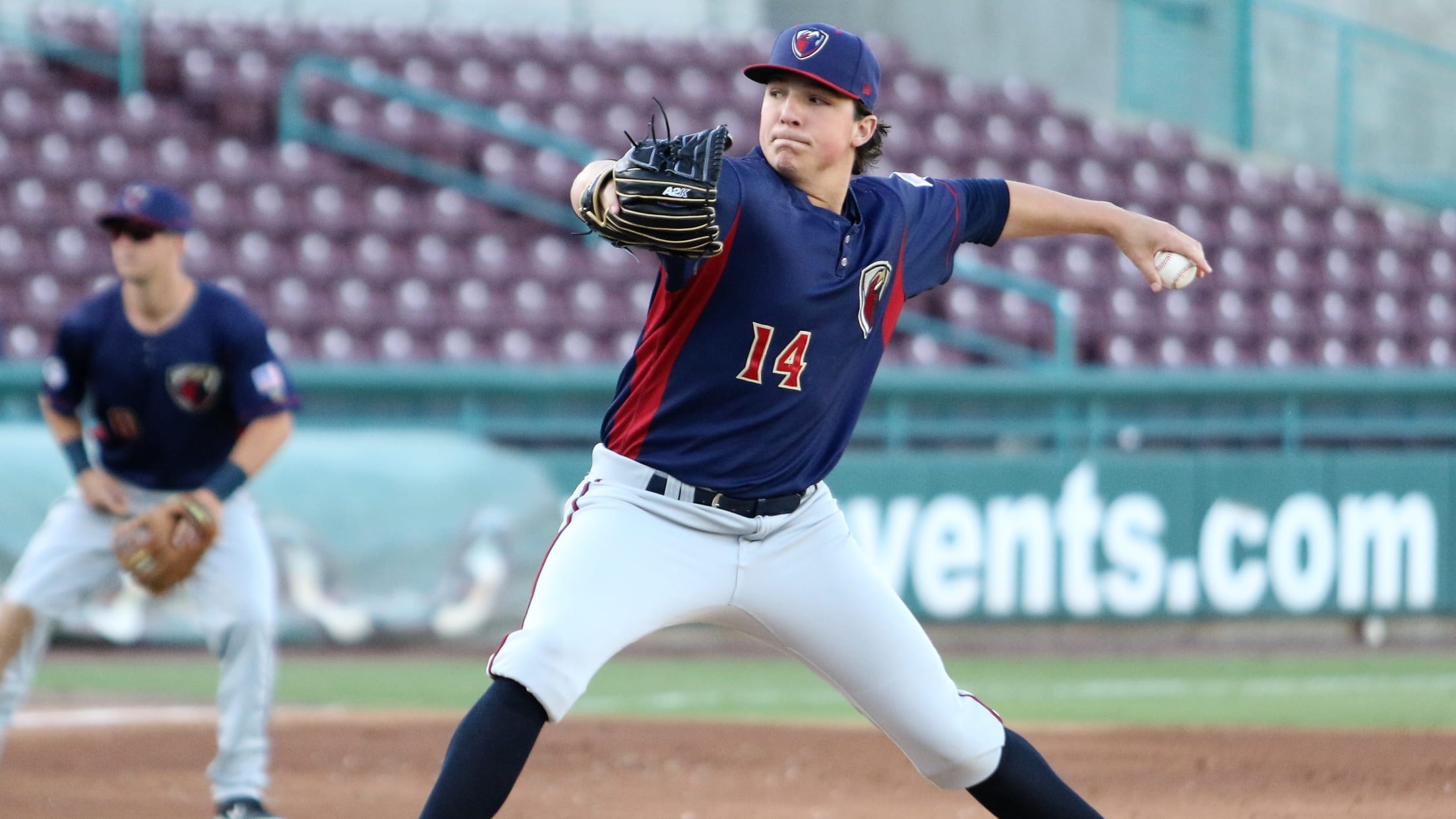 SCOTTSDALE, Ariz. -- The Rockies have left-handed pitcher Ryan Rolison's locker in the clubhouse, but tucked into an obscure corner. One must look to find him. His bullpen session Thursday morning, however, was appointment viewing. Manager Bud Black hung near his catcher. Pitching coach Steve Foster watched from behind the