No. 6 prospect crushes two homers
Welcome to the Rockies prospect update, where you'll find news, promotions and standout performances, all year long.
Montero gets 2 hits in debut, heads back to Triple-A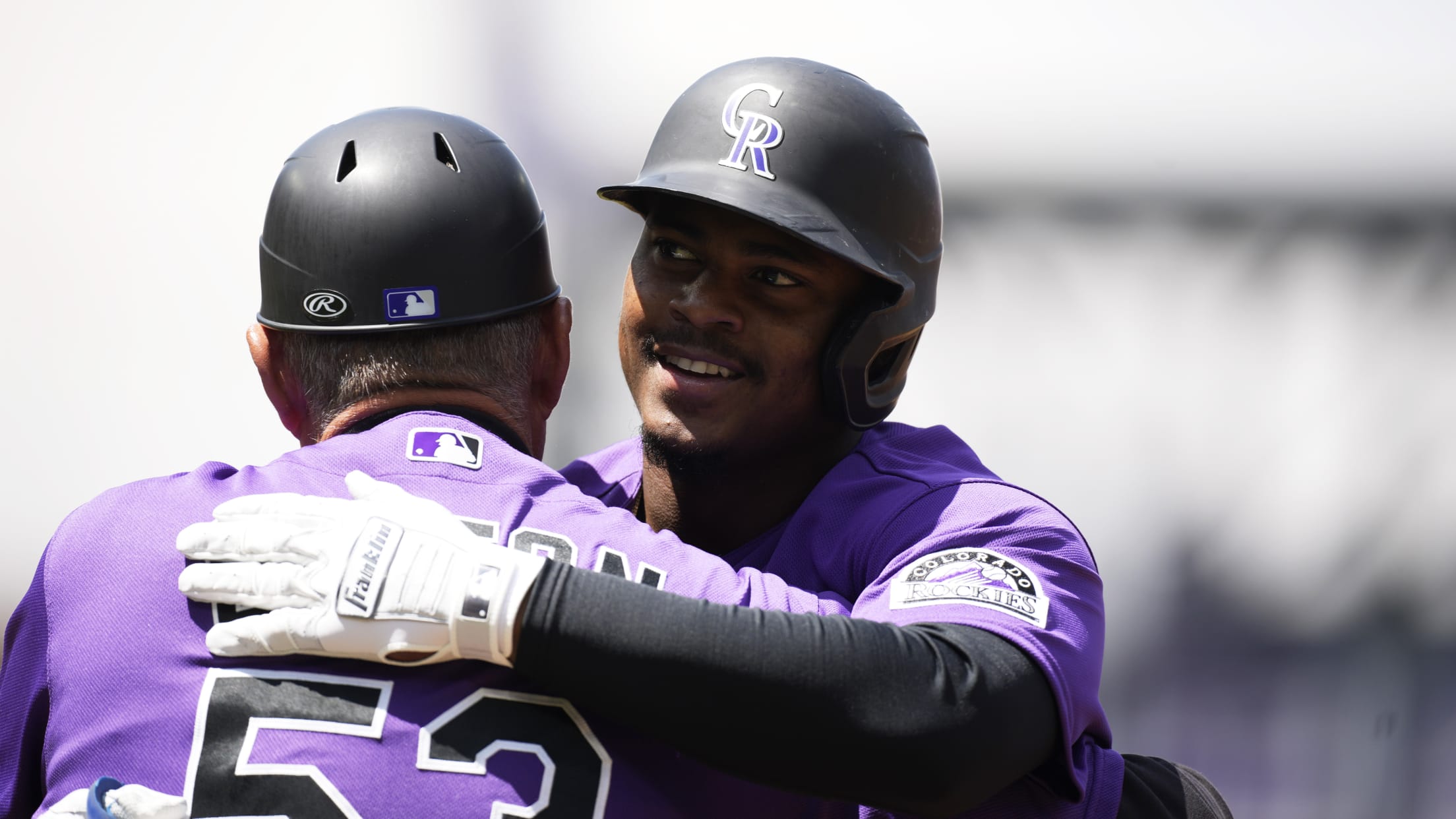 DENVER -- Rockies No. 4 prospect Elehuris Montero had a nice taste of the Majors, with two hits in his debut in Sunday's 10-1 victory over the Reds. Then he was optioned back to Triple-A Albuquerque. "I'm extremely hungry to come back here, and hopefully they'll give me another opportunity,"
Here's where Rockies Top 30 prospects are starting '22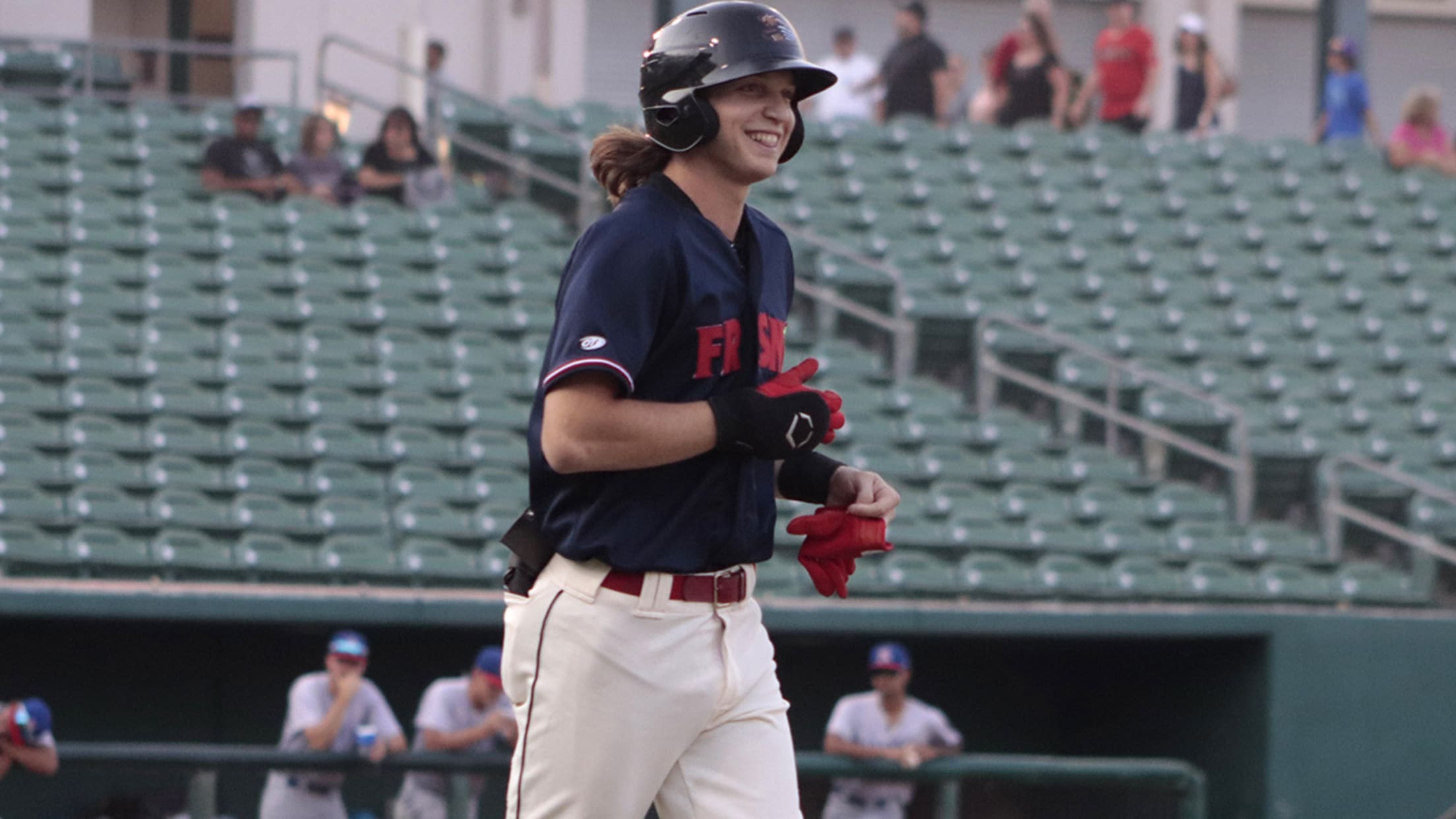 With the Minor League season opening this week, here's where the Rockies' Top 30 Prospects are projected to start:
'Playing with confidence,' Tovar impresses in first camp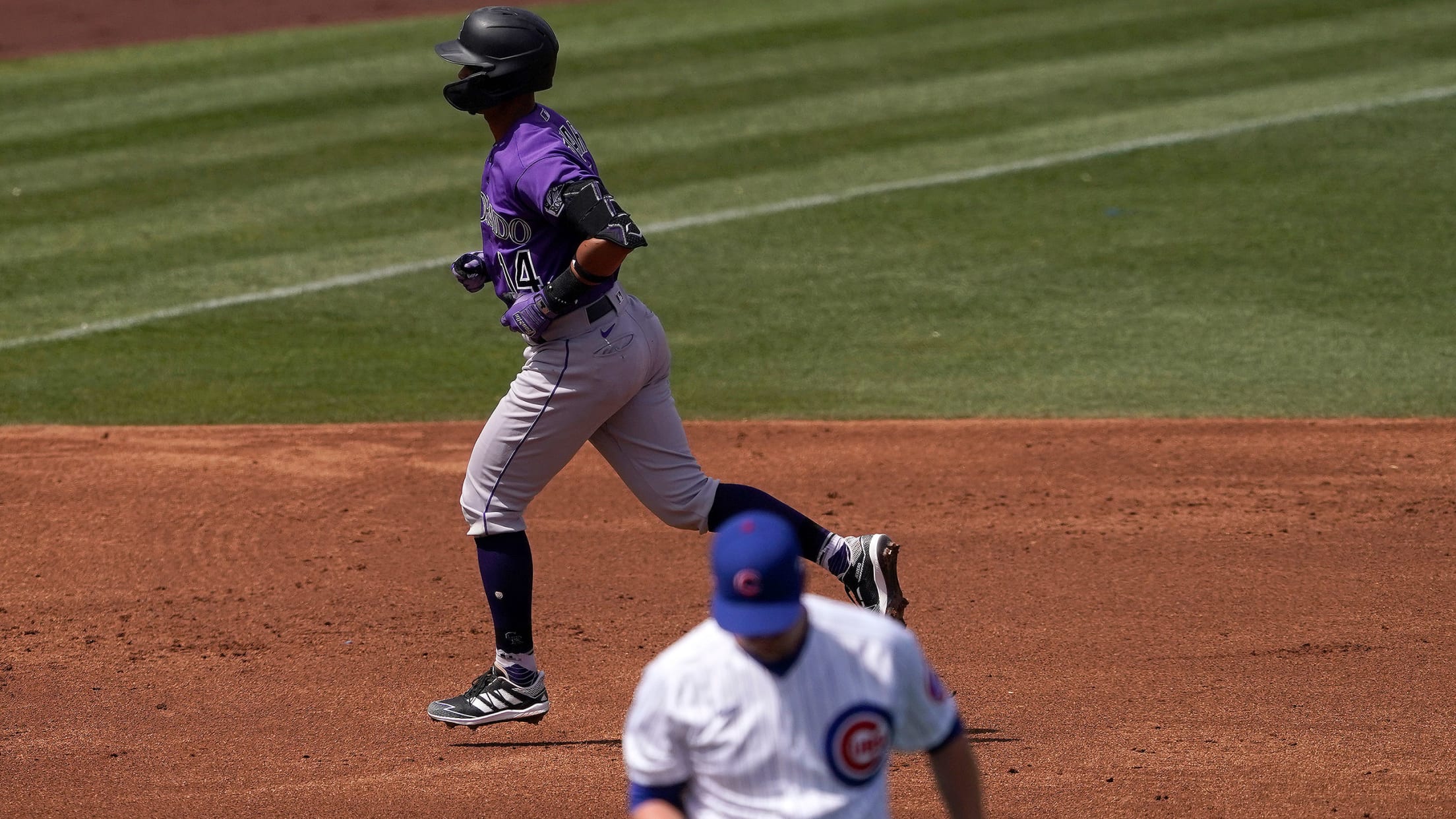 SCOTTSDALE, Ariz. -- On Saturday, Ezequiel Tovar was spotted in the Rockies' Spring Training clubhouse chatting with veterans and fellow Venezuelans Elías Díaz and Jhoulys Chacín, some two hours before Colorado's Cactus League game against the Rangers at Salt River Fields. Tovar, 20, did his best to consolidate his status
'He's intriguing': Montero swinging for Majors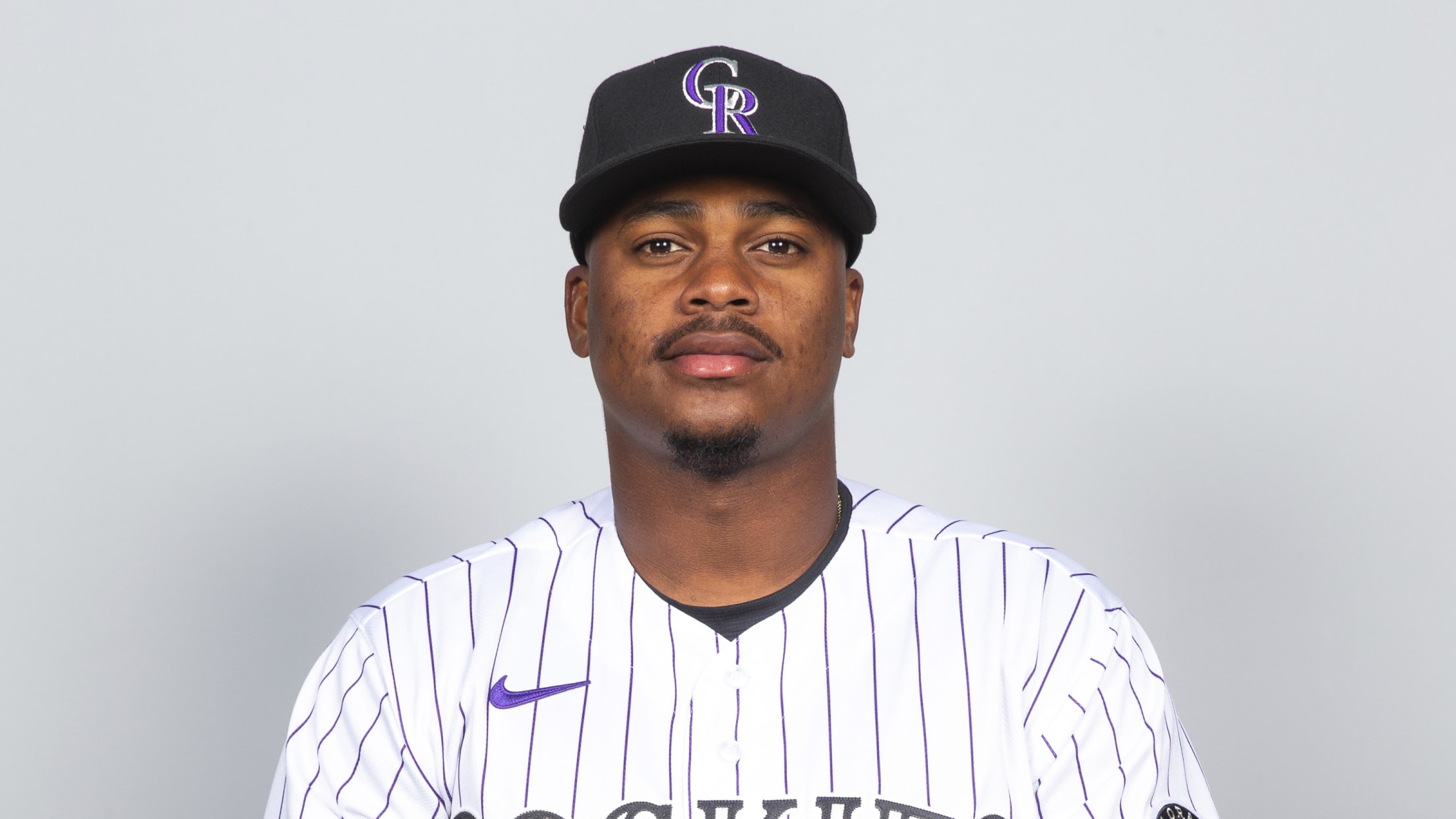 SCOTTSDALE, Ariz. -- Rockies power-hitting corner infield prospect Elehuris Montero has spent his pro career flashing the potential and working through the heartaches that have come with being among the youngest players at each Minor League level. But why should that faze him. When Montero was 13, he would grab
Here are Colorado's 2022 Top 30 Prospects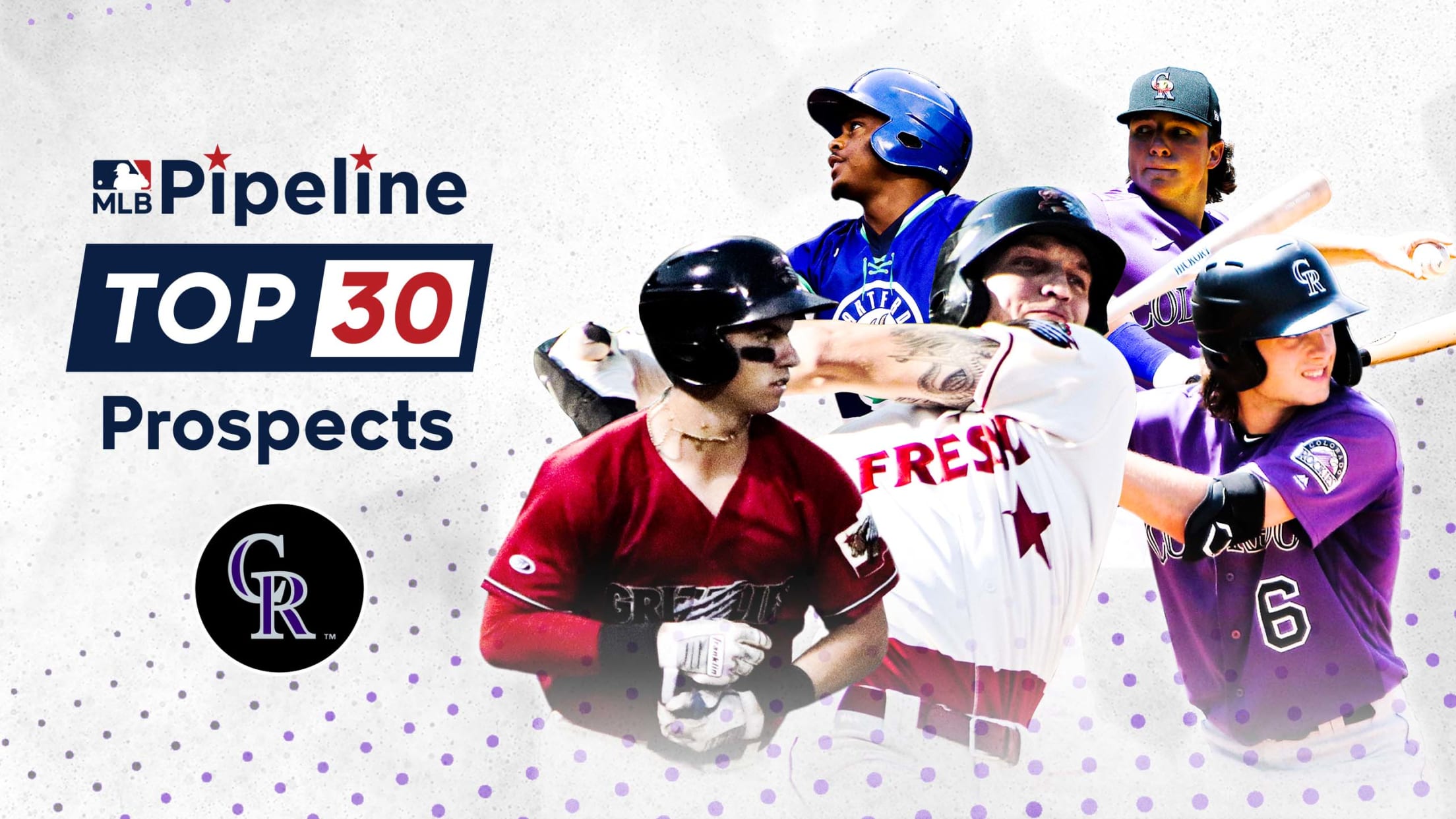 SCOTTSDALE, Ariz. – Outfielder Zac Veen, the Rockies' top pick in the 2020 MLB Draft, has climbed quickly, from No. 50 at the end of last season to No. 36 on the 2022 MLB Pipeline Top 100 Prospects list. If he looks down, he won't see any organization mates on
Q&A: Veen ready to build on breakout debut year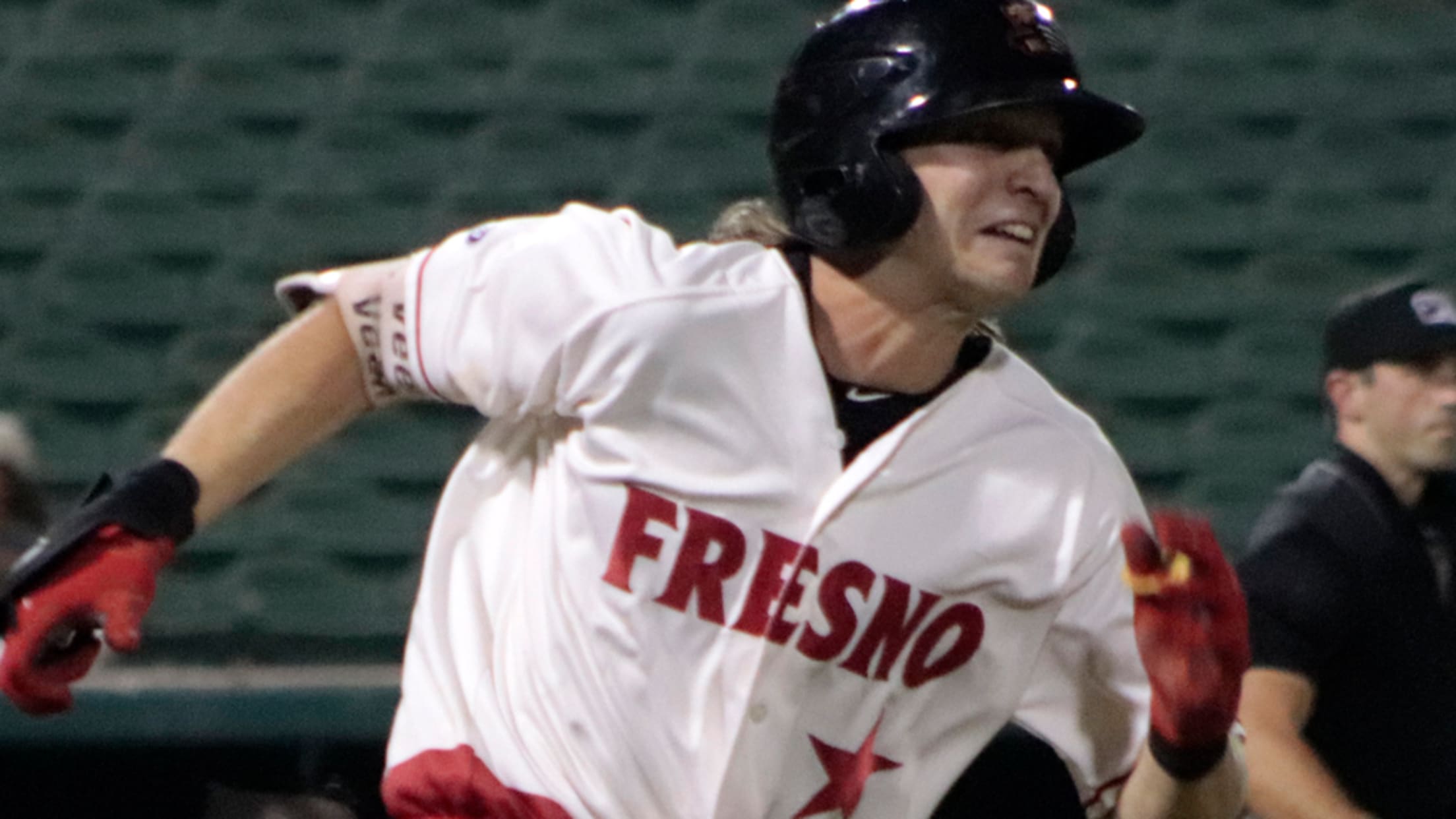 SCOTTSDALE, Ariz. -- The top-rated prep position player in the 2020 Draft, outfielder Zac Veen went ninth overall to the Rockies. The pandemic delayed his pro debut until 2021, when he batted .301/.399/.501 with 15 homers and 36 steals in 106 games while leading the Fresno Grizzlies to the Low-A
Recent Draft picks shoulder high hopes in Rockies camp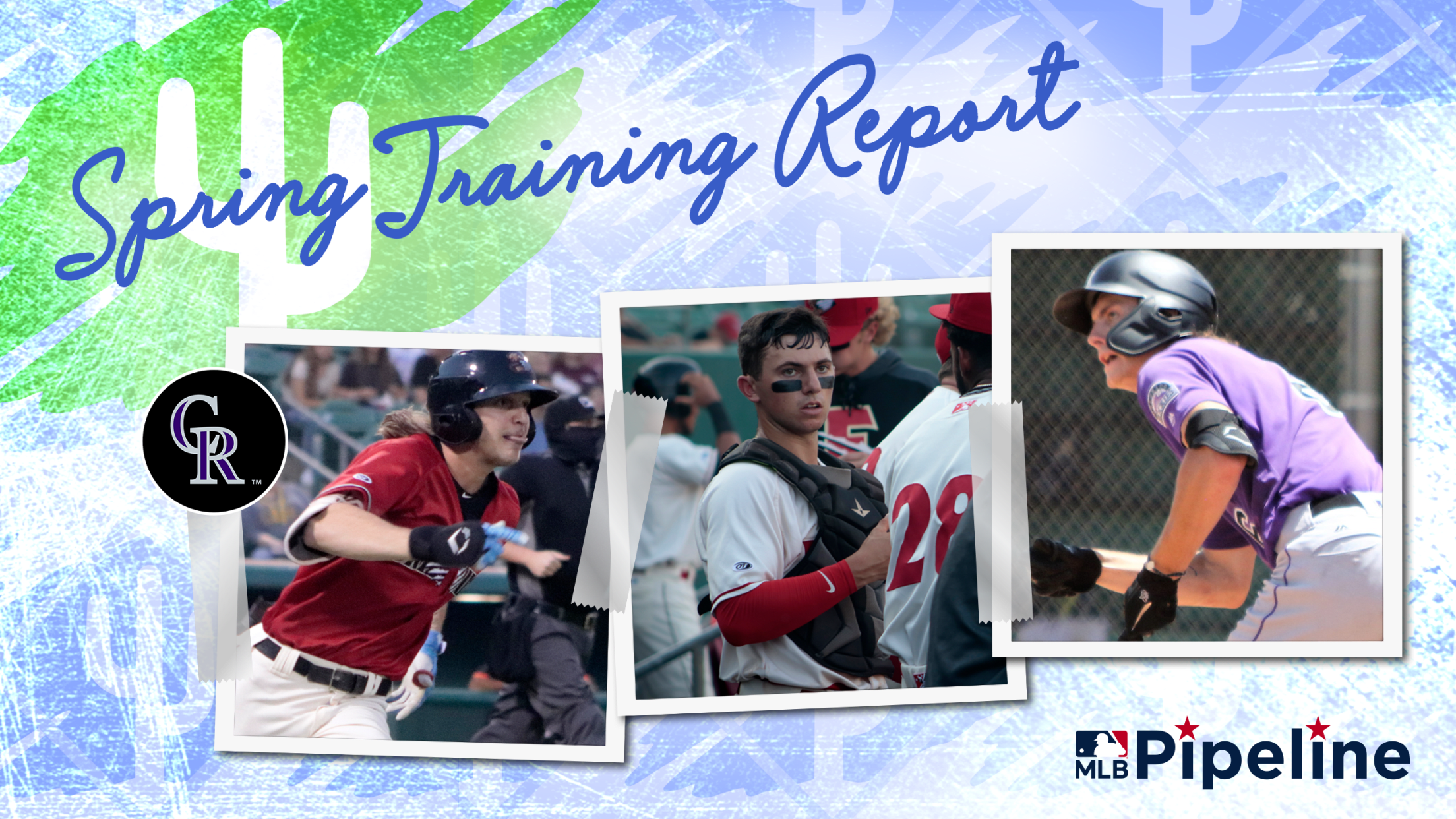 SCOTTSDALE, Ariz. -- Following back-to-back playoff appearances in 2017-18, the Rockies have finished in fourth place in the National League West for the last three seasons. General manager Jeff Bridich's resigned last April, with former vice president of scouting Bill Schmidt named to replace him a week later, first on
With mustache in tow, Pint's '22 mantra: 'New year, new me'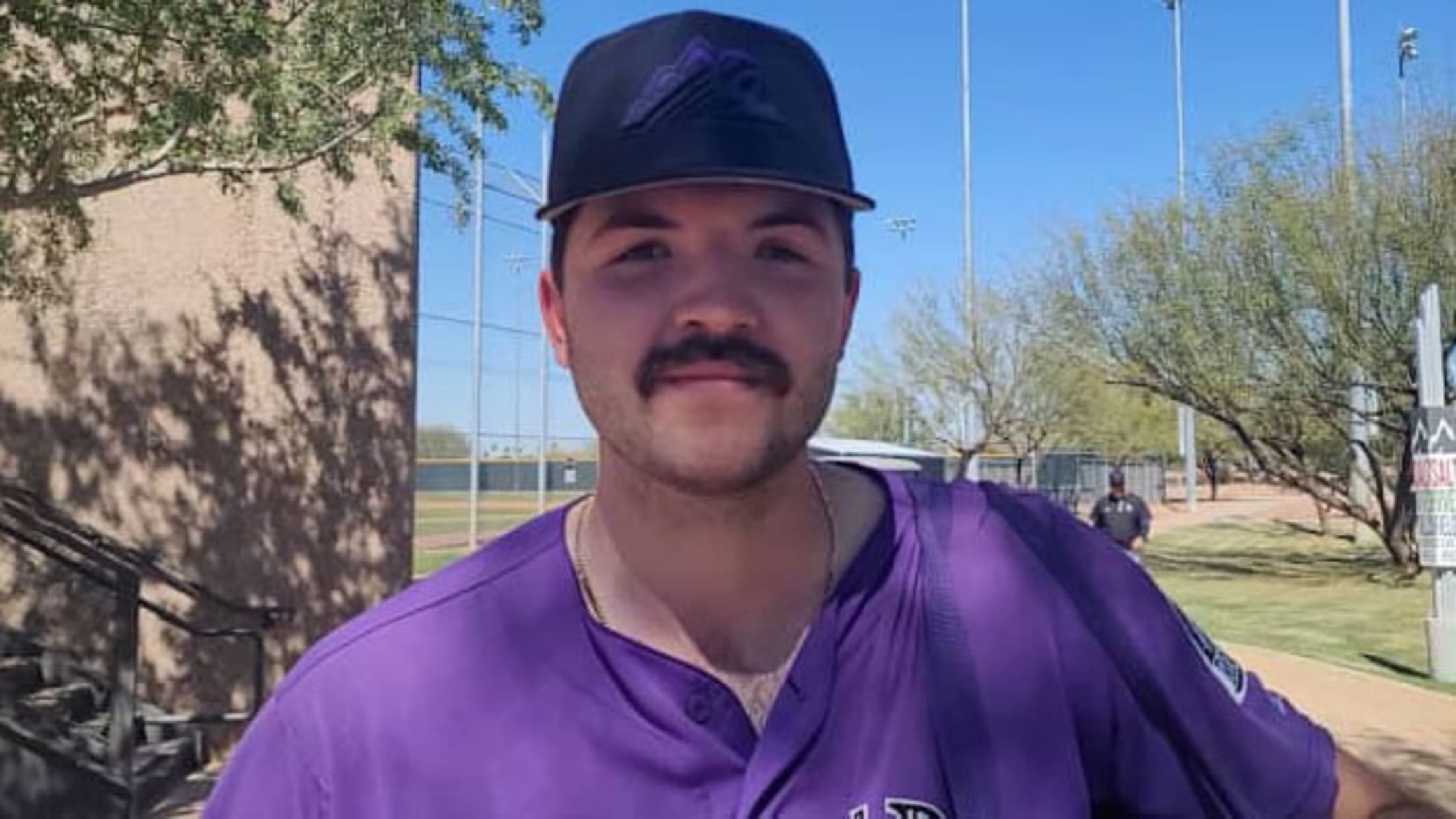 SCOTTSDALE, Ariz. -- The Rockies' top Draft choice in 2016 (and the No. 4 overall pick), right-handed pitcher Riley Pint has come back to the club wearing a bushy mustache -- one his teammates needle him about and, he says, his girlfriend hates. But what matters is what's beneath the
Rox prospect Doyle continues to impress on improbable path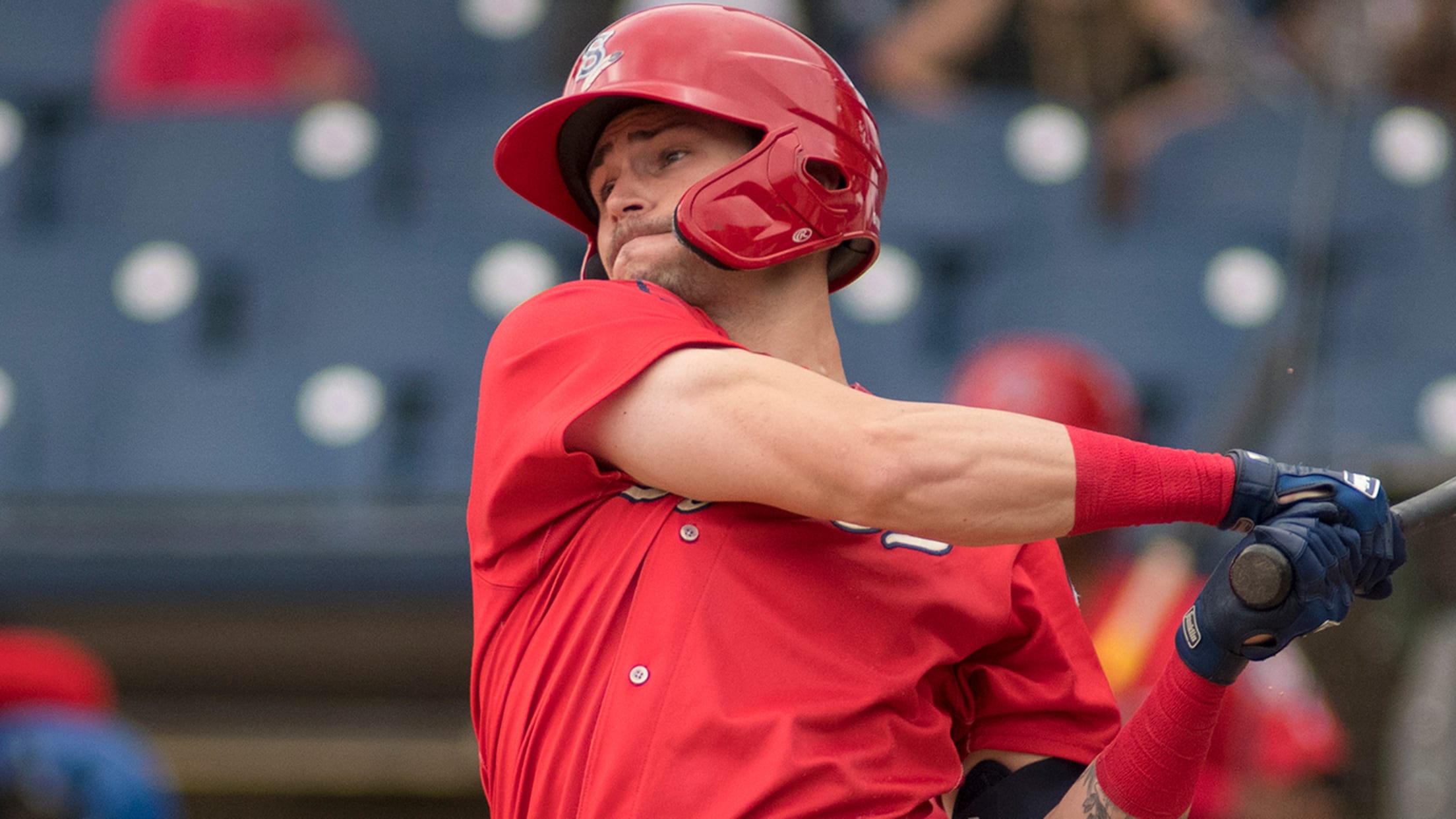 SCOTTSDALE, Ariz. -- Baseball has a way of finding talent. In more than a few ways, it found Rockies outfield prospect Brenton Doyle. Doyle, 23, embodies the classic nowhere-to-prospect story. The Rockies found him at Division II Shepherd University in Shepherdstown, W. Va., and drafted him in the fourth round
Rox hitch wagon to Montgomery after he smooths out swing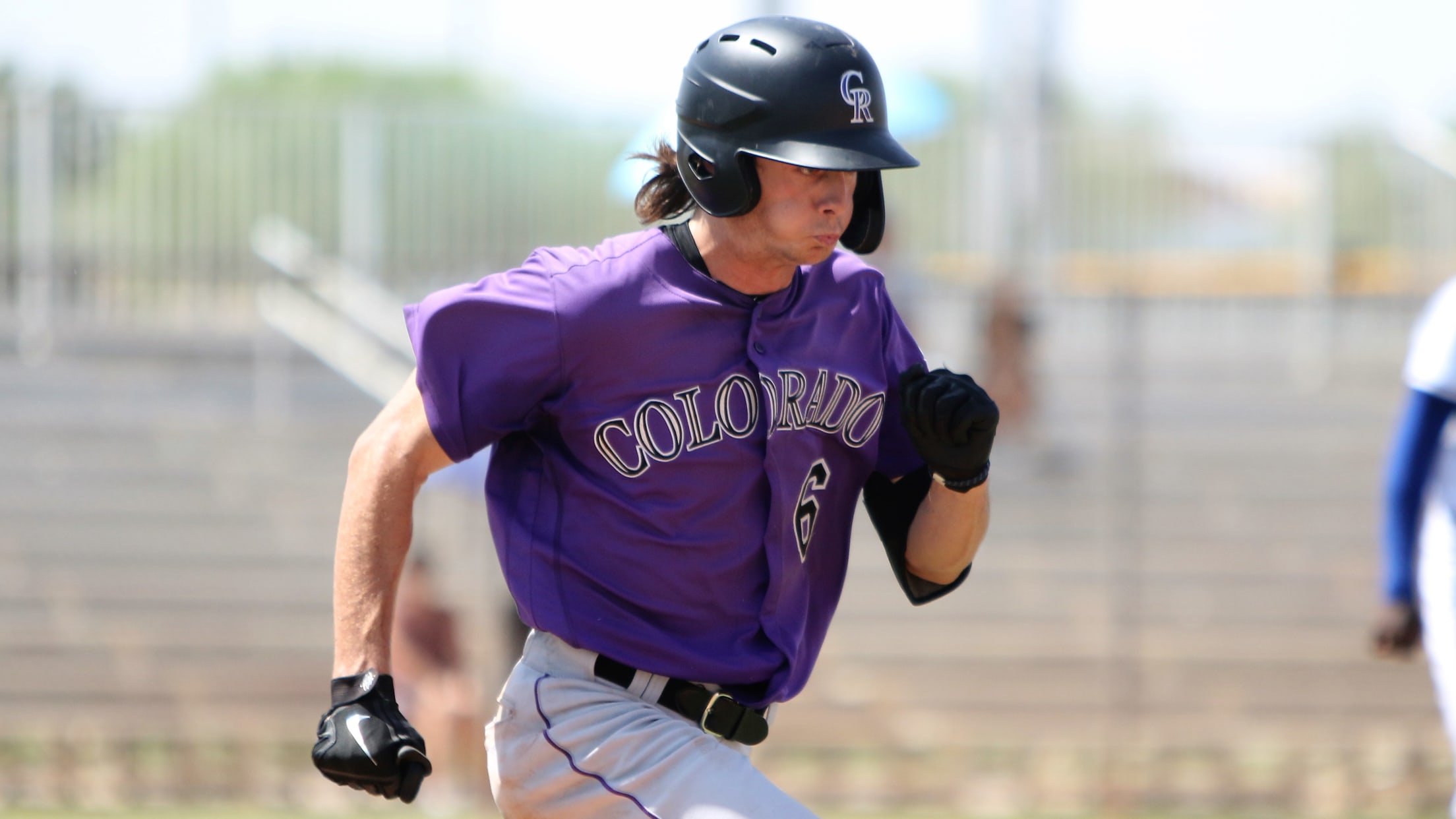 SCOTTSDALE, Ariz. -- Outfielder Benny Montgomery, the Rockies' top pick in the 2021 MLB Draft and their No. 2 prospect, according to MLB Pipeline, is much like a soap opera character. (Please humor the Baby Boomer reference.) Mom takes baby to Europe, comes back a year later and the baby
Former Rox first-round pick unretires
Right-hander Pint to resume career after cutting short his 2021 season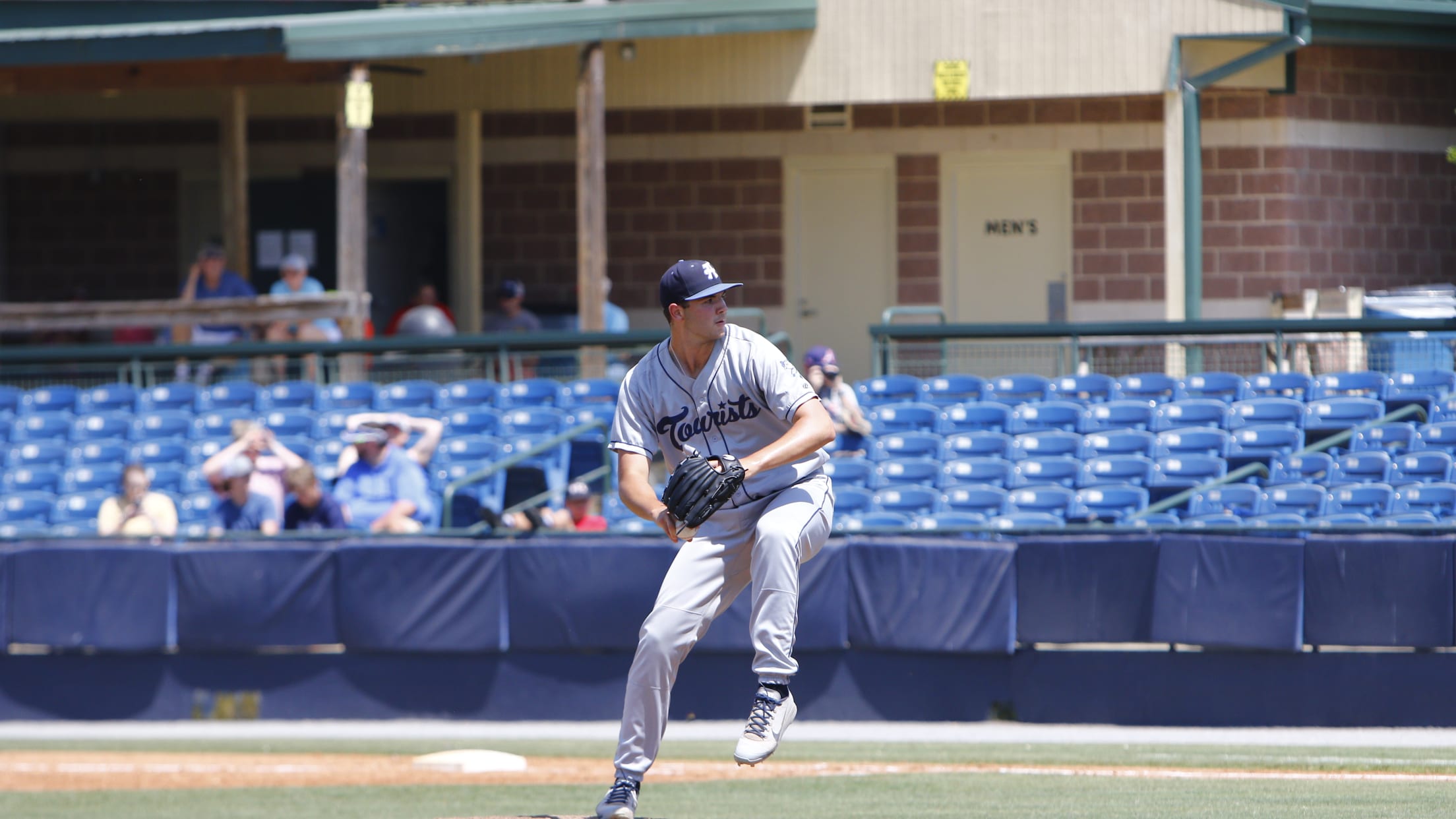 SCOTTSDALE, Ariz. -- Riley Pint, a right-handed pitcher whom the Rockies drafted fourth overall in 2016, has returned to the organization after retiring last summer, player development director Chris Forbes said on Friday. Forbes welcomed Pint back. "Everybody is on his own time frame. I always love seeing the kid,"
Rox prospect Romo makes noise on the field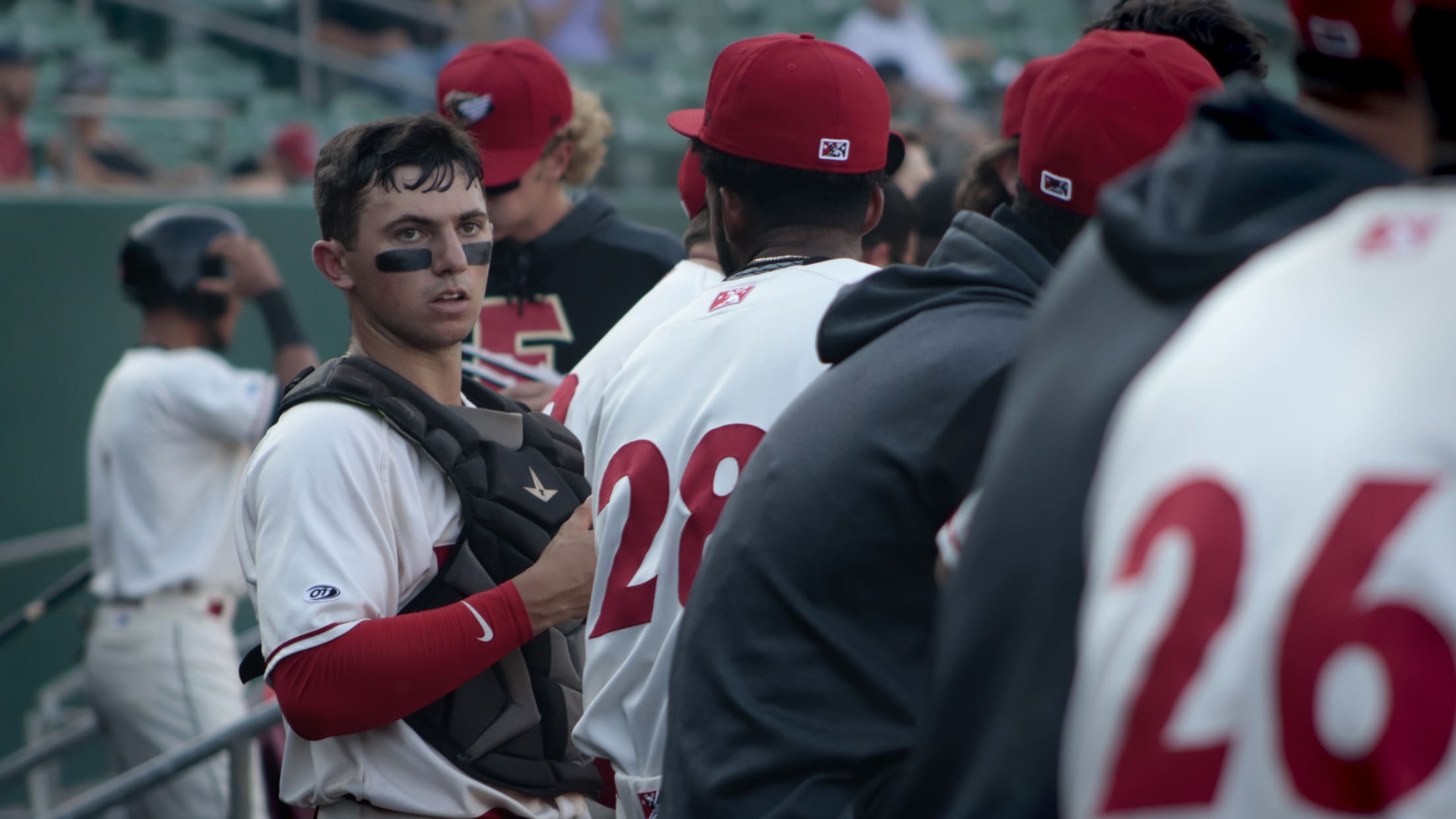 DENVER -- In making his rounds evaluating Rockies Minor League prospects last summer, player development director Chris Forbes checked into an extended-stay hotel in Fresno, Calif. Forbes bumped into another resident, Drew Romo, a 2020 supplemental first-round pick (35th overall) who spent '21 as Class A Fresno's catcher. "He was
Rox protect 3 prospects from Rule 5 Draft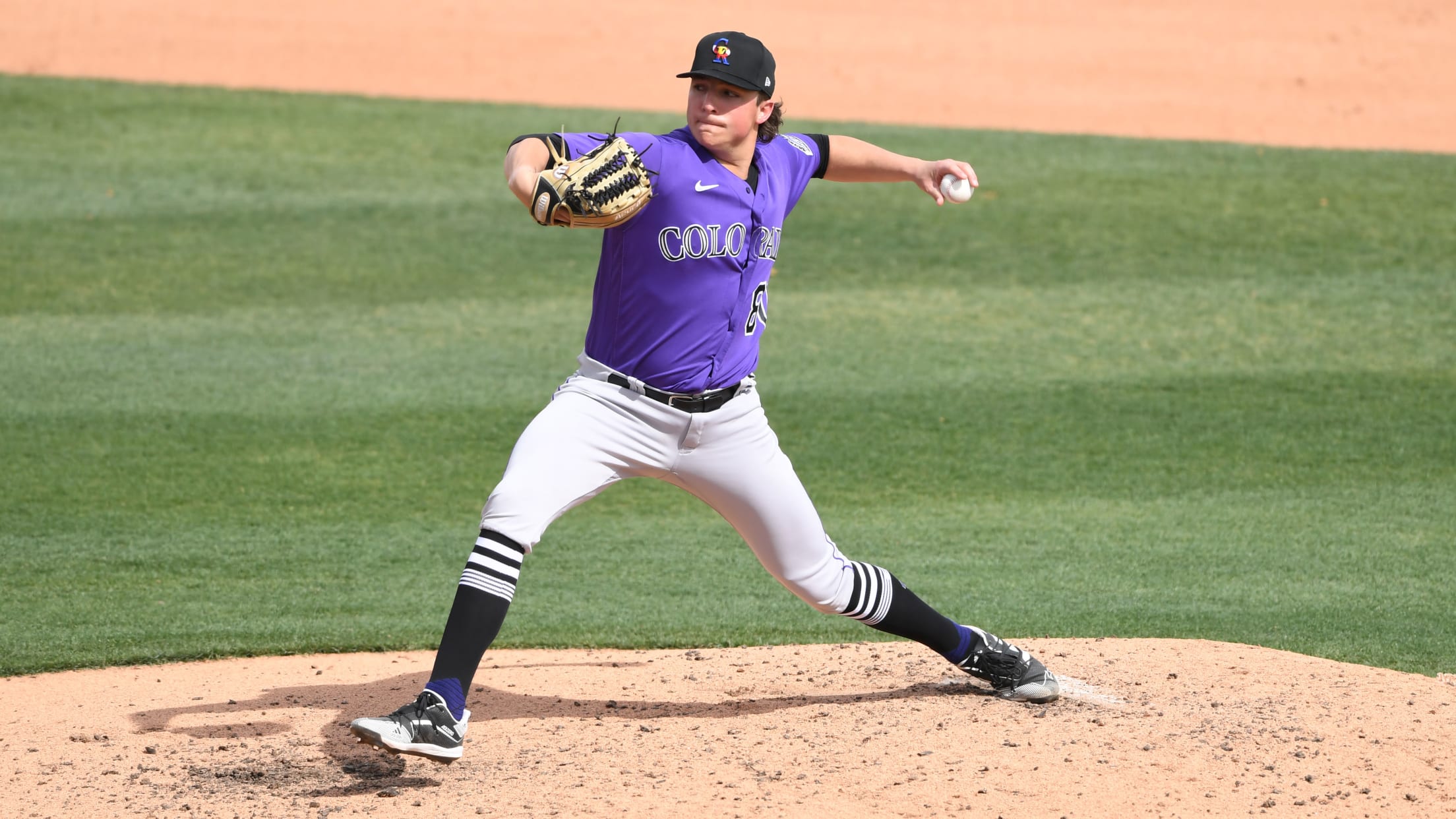 DENVER -- The Rockies added two starting pitchers, left-hander Ryan Rolison and righty Noah Davis, and infield prospect Ezequiel Tovar to their Major League roster on Friday. The moves, which bring the Rockies to one player below the 40-man limit, protects the three players from the Rule 5 Draft next
Vilade keys AFL win with 3-hit, 4-RBI day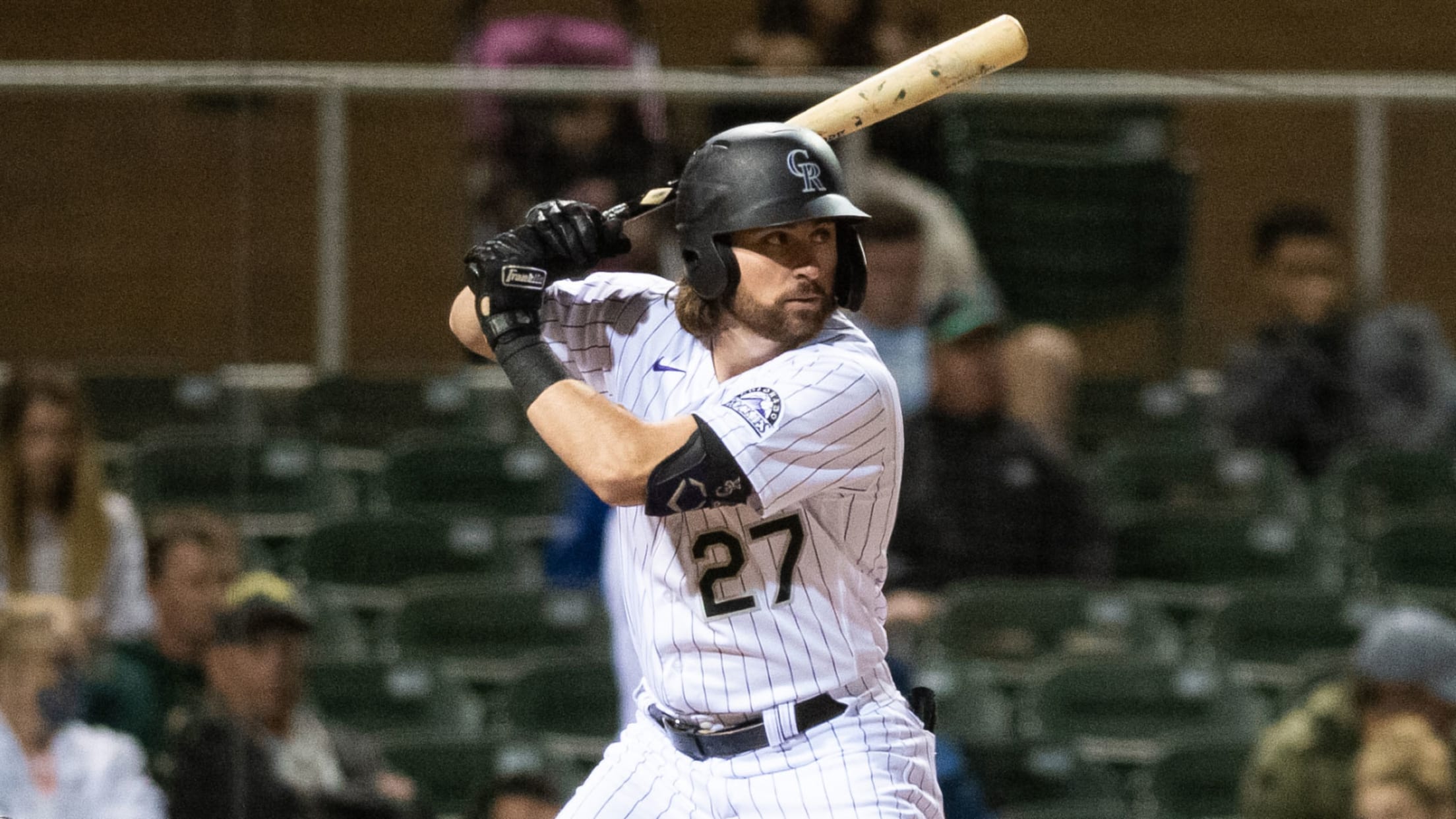 SCOTTSDALE, Ariz. -- The ball was flying out of Salt River Fields on Monday afternoon. Four homers led to 17 runs scored as the Rafters beat the Surprise Saguaros, 12-5. In the middle of it, though, Ryan Vilade was doing Ryan Vilade-like things. The fifth-ranked Rockies prospect reached base four
Rox hope Olivarez won't be a secret for long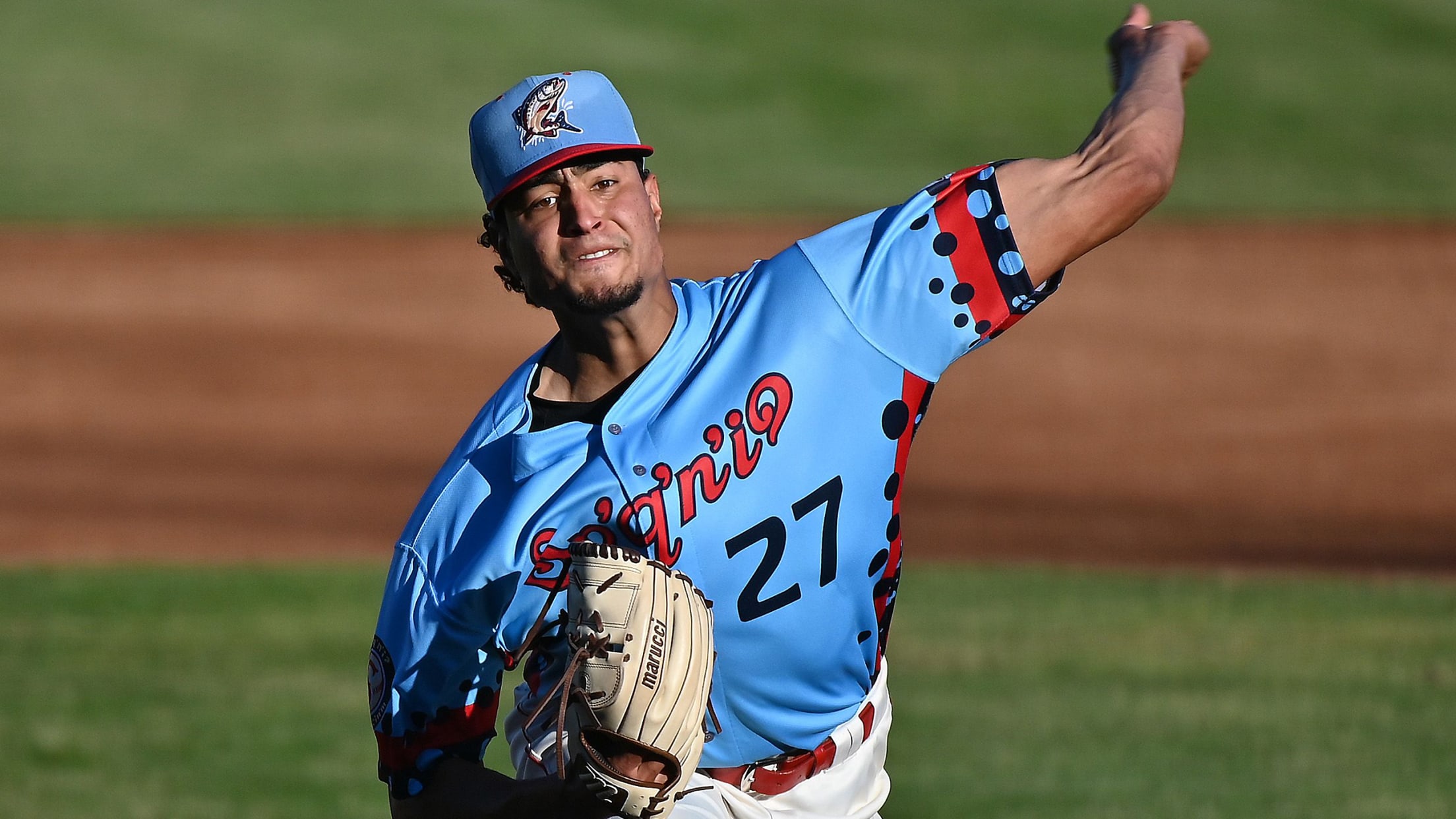 SCOTTSDALE, Ariz. -- If all goes well for pitching prospect Helcris Olivarez, the Rockies will unveil him at the Major League level sooner rather than later. But once upon a time, for strategic reasons, Colorado needed to keep Olivarez a secret. Olivarez, 21, ranks 14th on MLB Pipeline's list of
Toglia an under-the-radar gem for Rockies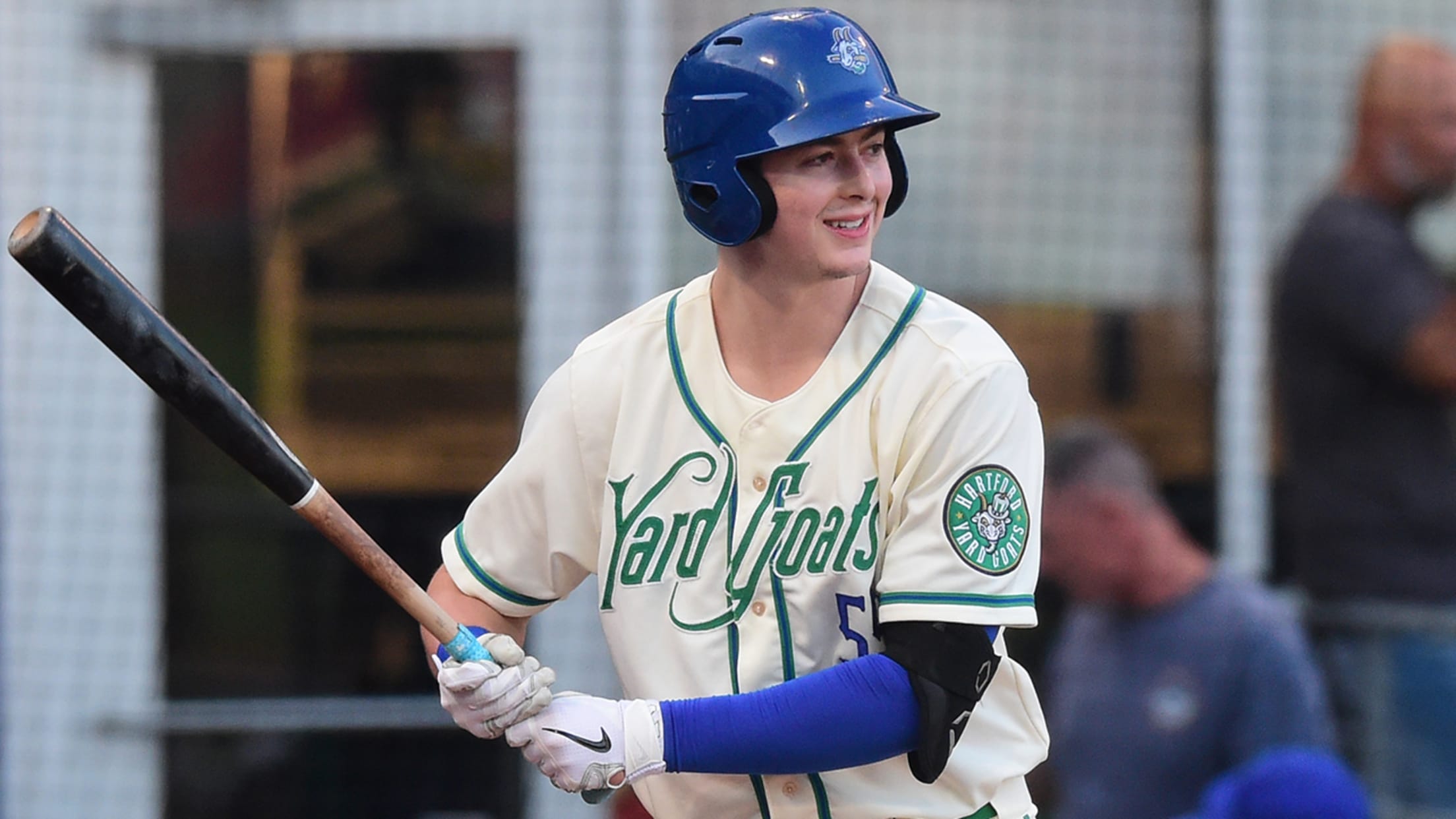 DENVER -- First baseman Michael Toglia did just enough to tempt fans, and possibly even the Rockies, to dream. The 6-foot-5, switch-hitting Toglia, the Rockies' first-round pick in 2019 out of UCLA, earned an invitation to the Sirius XM Futures Game at Coors Field, during which he homered. He also
Top pitching prospect Rolison to play in D.R.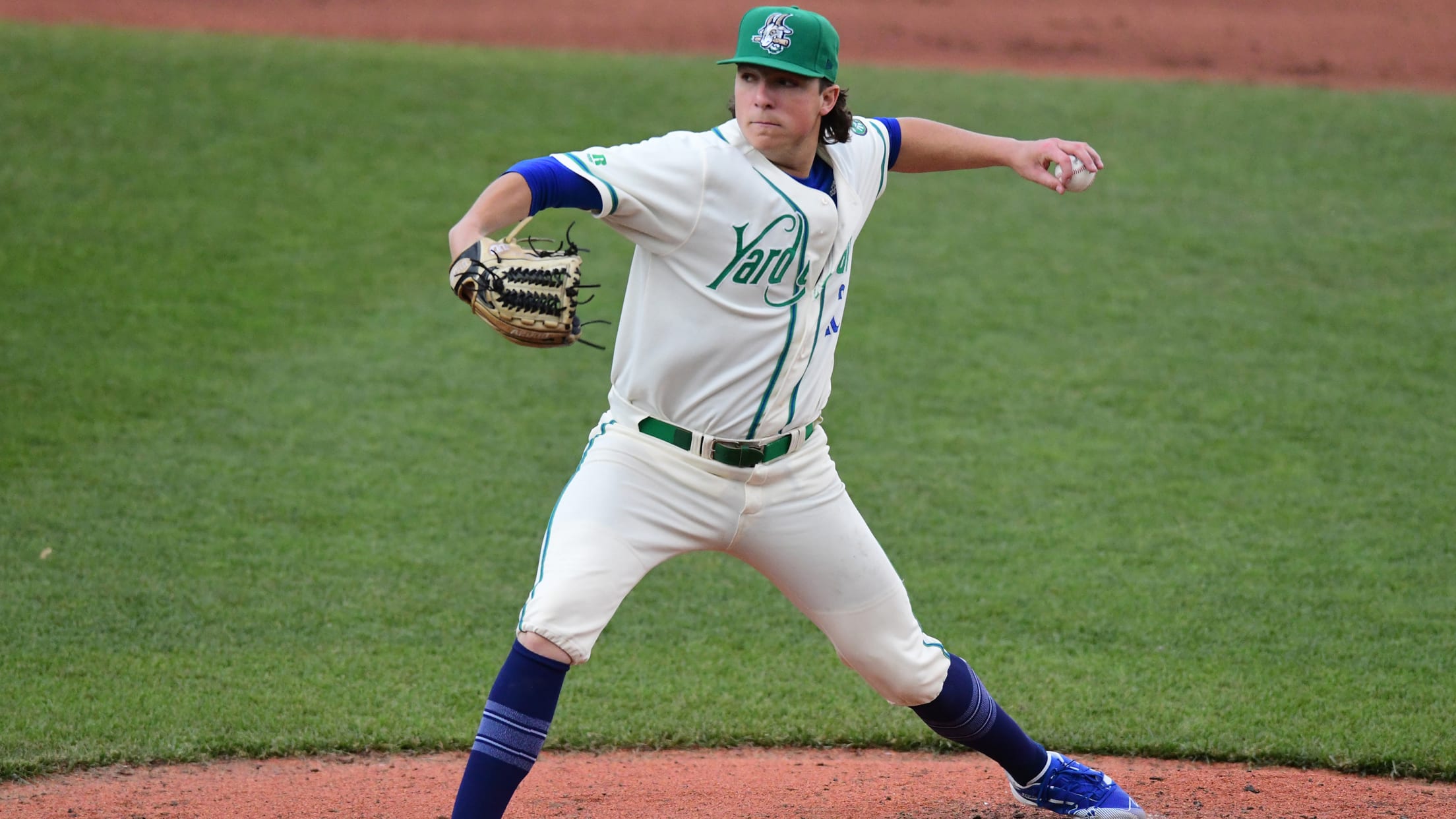 DENVER -- Rockies lefty pitching prospect Ryan Rolison has had enough low-pressure outings, and definitely his fill of lonely rehab days. After talking with club officials, Rolison -- the No. 3 prospect in the Rockies' chain and their top pitching prospect per MLB Pipeline -- has opted for the intensity
Rockies 'have a good one coming' in Tovar
Colorado shortstop, No. 11 prospect set to hone skills in Arizona Fall League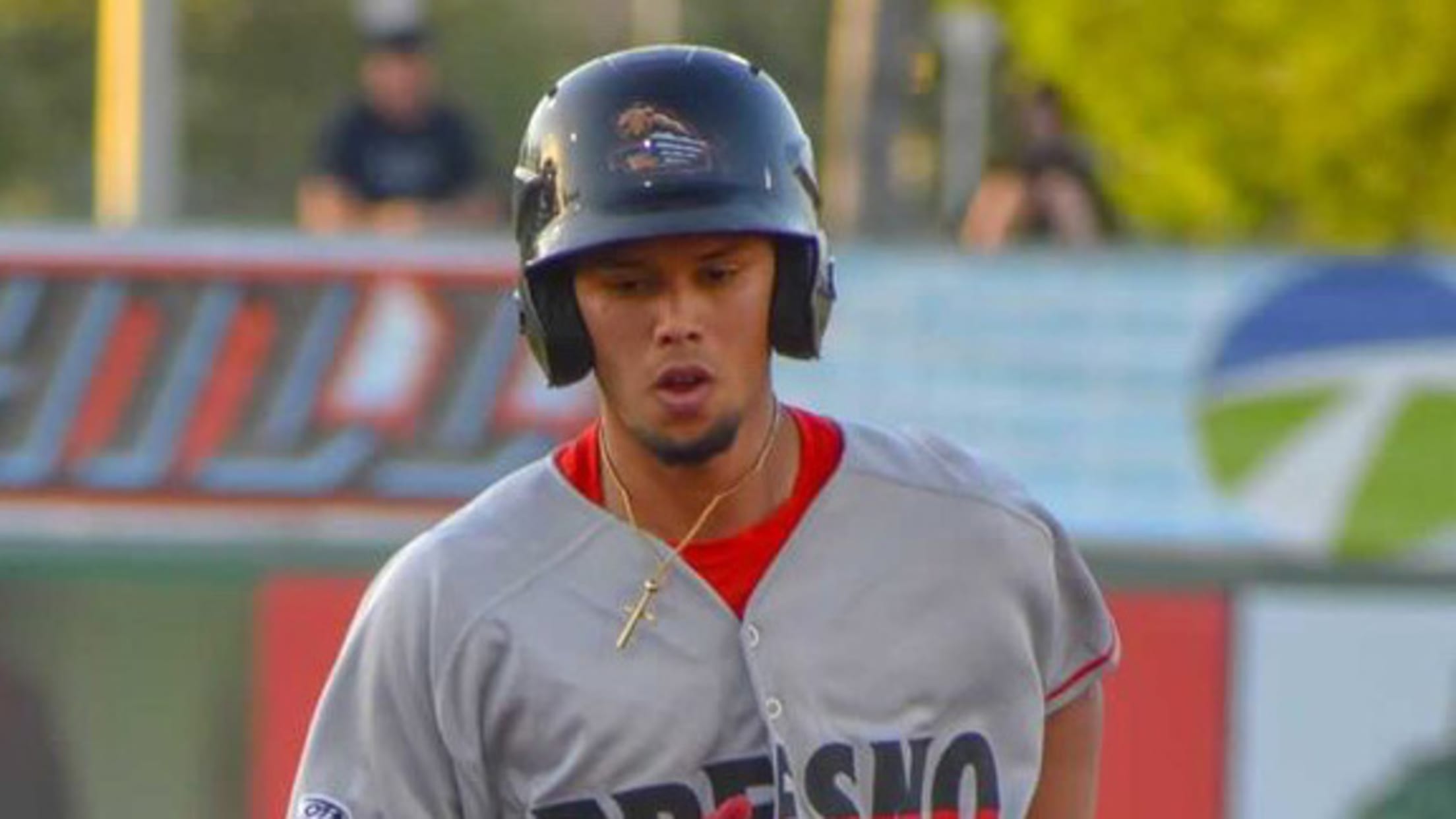 SCOTTSDALE, Ariz. -- Rockies shortstop prospect Ezequiel Tovar doesn't have time to be homesick, even though he misses his family -- especially his father and older brother, both shortstops on the fields of Maracay Venezuela, back in their day. Tovar completed a strong season at both Class A levels --
No. 3 prospect Rolison to play winter ball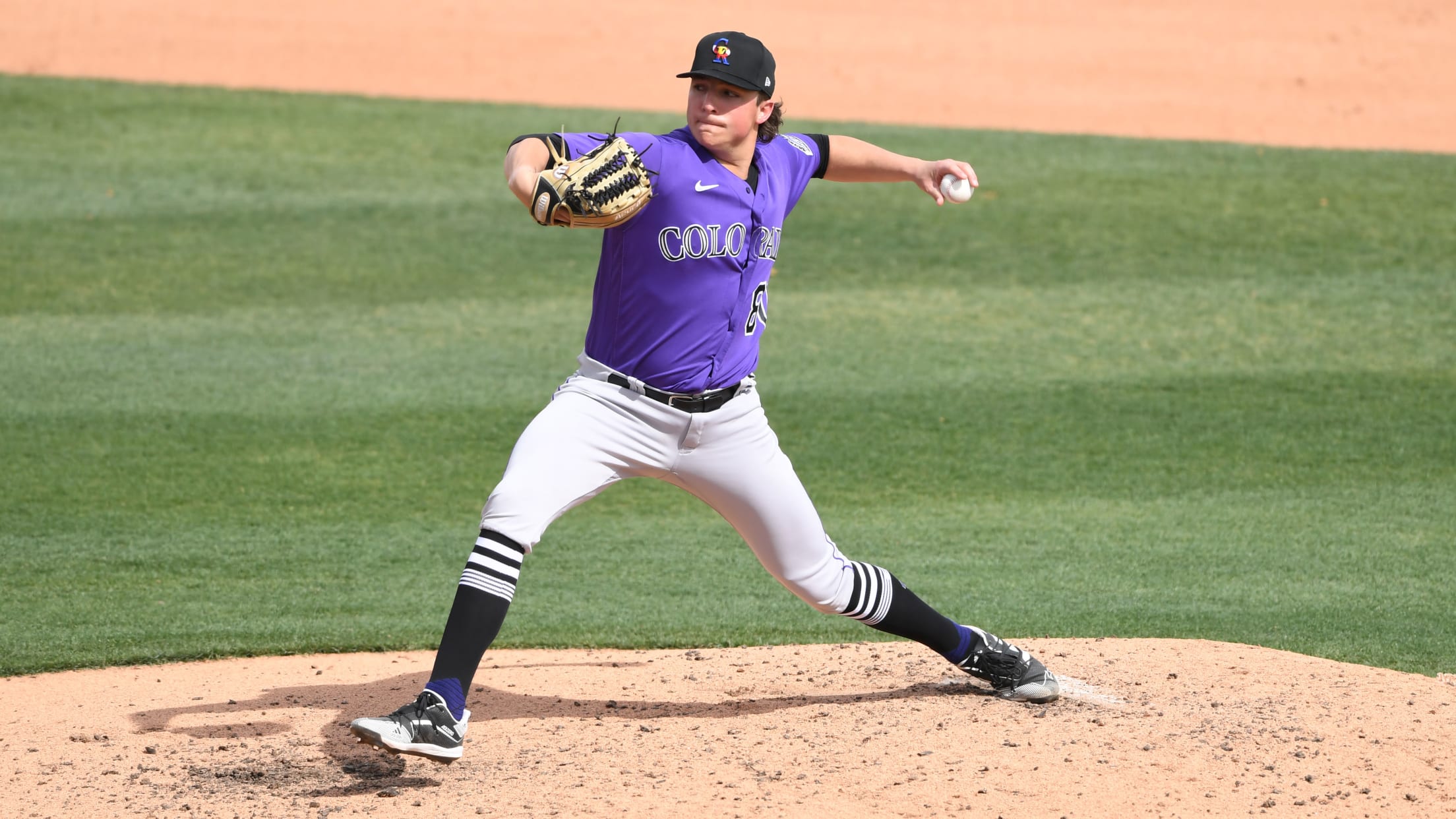 DENVER – Top Rockies pitching prospect Ryan Rolison's next-to-last start of the season for Triple-A Albuquerque -- eight strikeouts and one hit in five scoreless innings against Reno on Saturday -- was the type that leaves everyone wanting more. So Rolison won't stop there when his Triple-A season ends with
Advice in youth paved way to Vilade's debut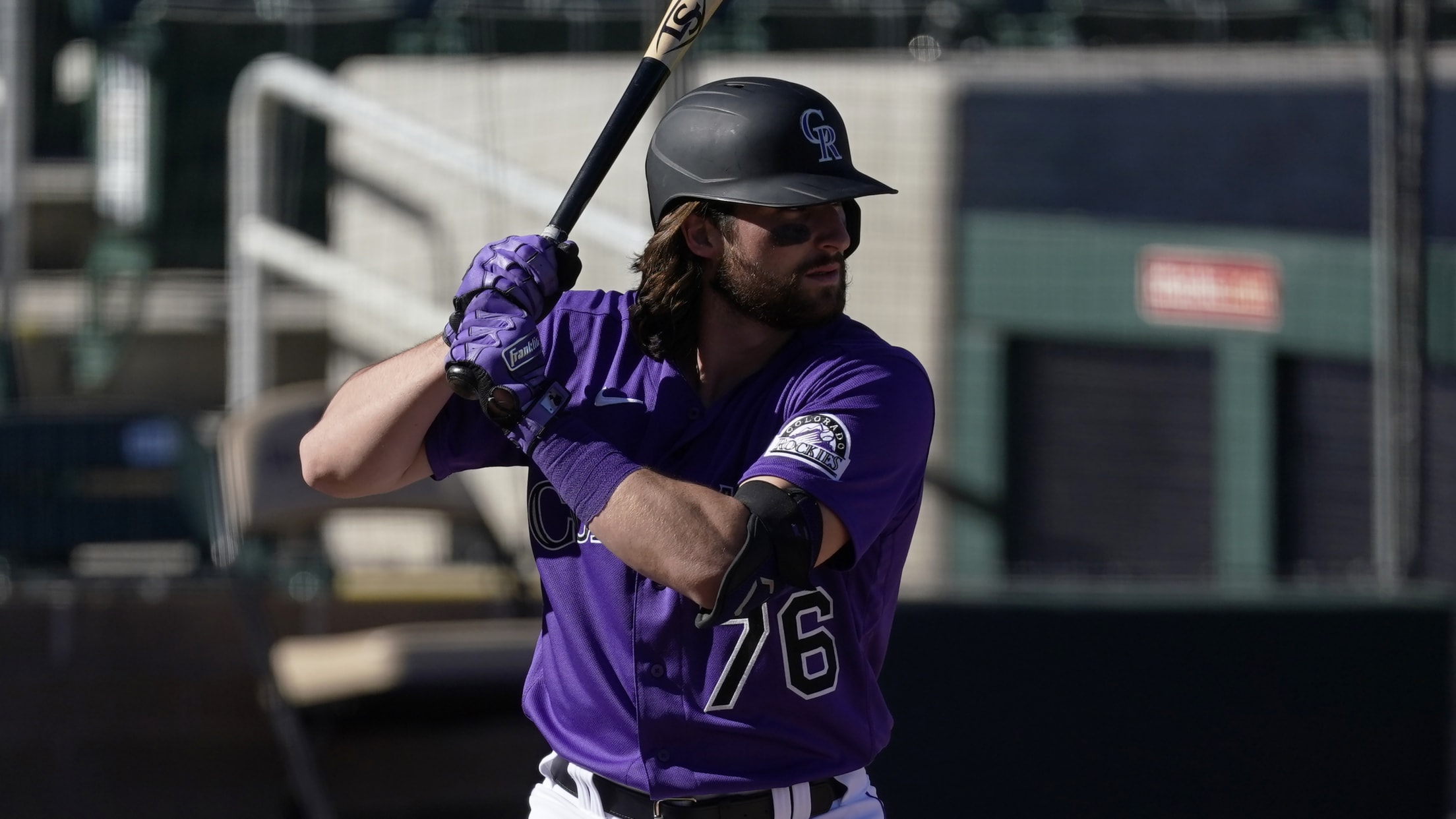 WASHINGTON -- A few years back, the Rangers had some prospects at Double-A Frisco who are now well-known -- Elvis Andrus, Rougned Odor, Joey Gallo. While they were working on their play, they took time to educate the middle school-age son of the hitting coach. Many children that age will
Rockies' MiLB teams making playoff push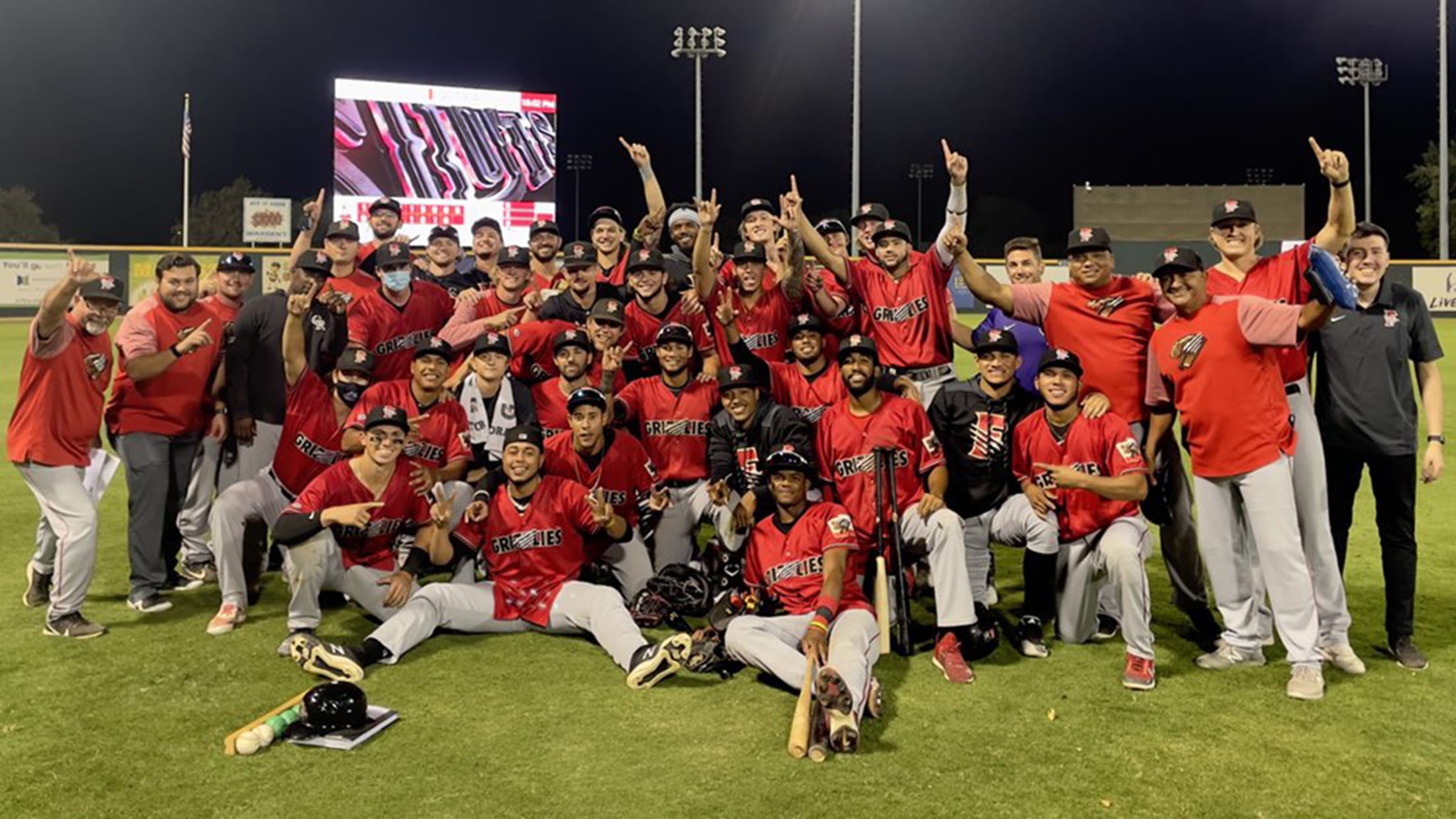 ATLANTA -- A new comeback has entered Rockies lore. High-A Spokane overcame a 13 1/2-game deficit on Aug. 3 to win its division and will face Eugene in the High-A West championship series. OK, it's not 2007, but an organization that believes in Minor League results sees it as a
Welker had long journey to his 1st MLB start
Rockies' No. 20 prospect gets first hit, RBI, contributes to game-winning rally vs. Phillies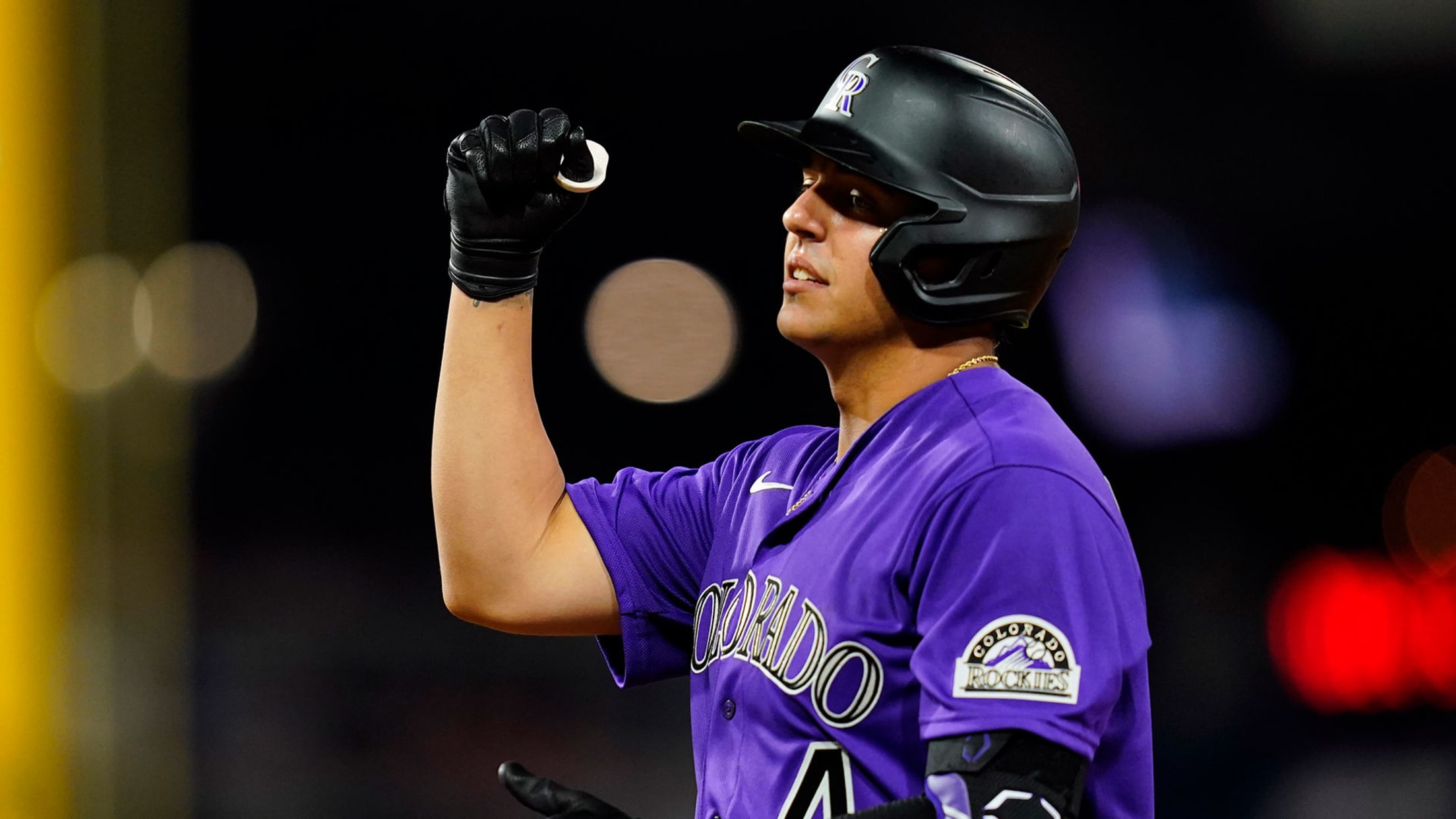 PHILADELPHIA -- It was less than four months ago that Rockies prospect Colton Welker learned he had been suspended 80 games for violating MLB's Joint Drug Prevention and Treatment Program -- something he called one of the worst moments of his life. On Thursday night, the 23-year-old was at the
Veen cruising to end of breakout season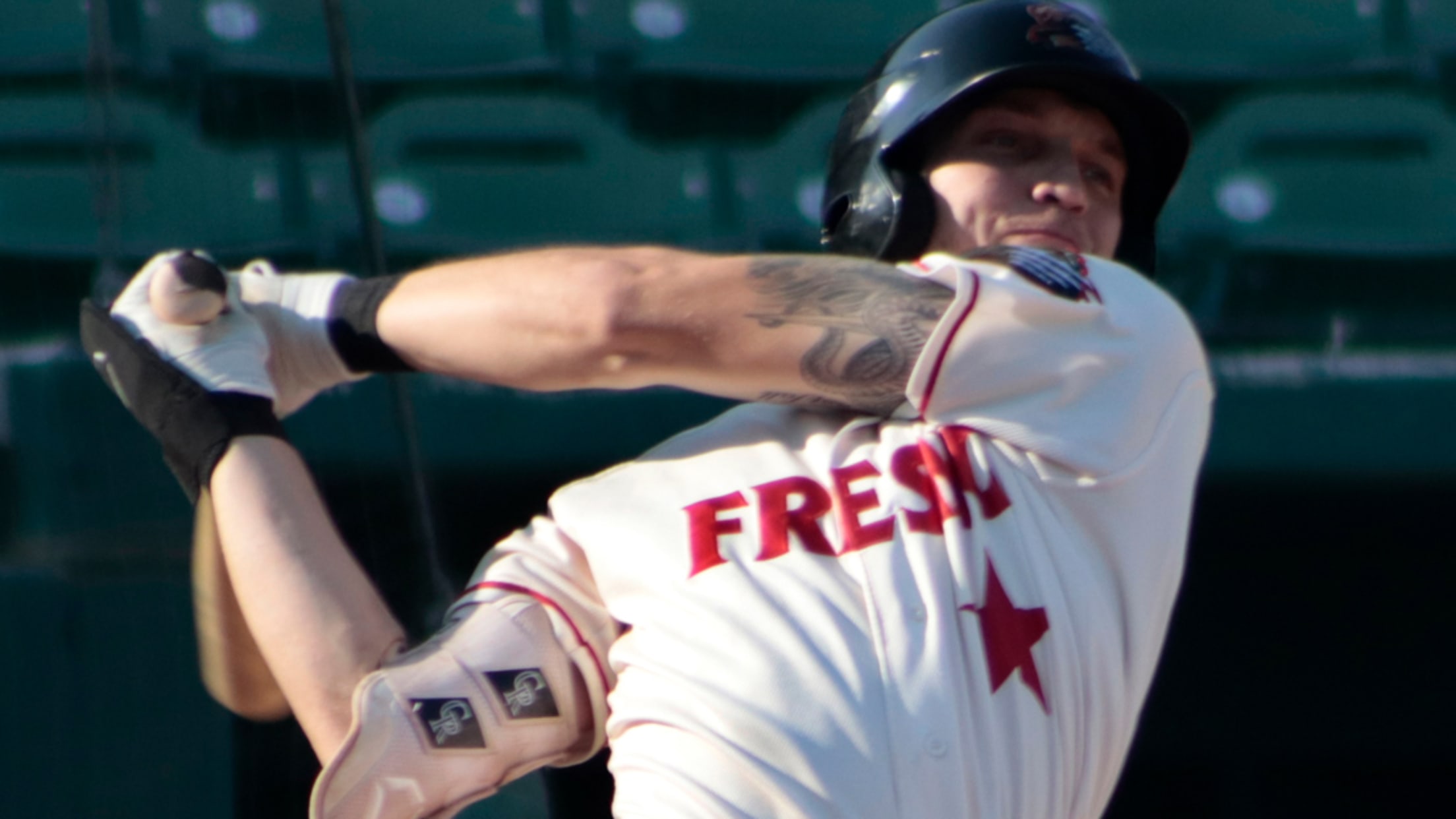 At the end of Zac Veen's first month in professional baseball, he was a .238 hitter with a .704 OPS and over twice as many strikeouts as walks. For the first time in a long time, Veen was on a playing field he wasn't dominating. That didn't last long. Baseball's
After throwing 103, Fernández on Rox's radar
High-velocity right-hander continues to impress for Triple-A Albuquerque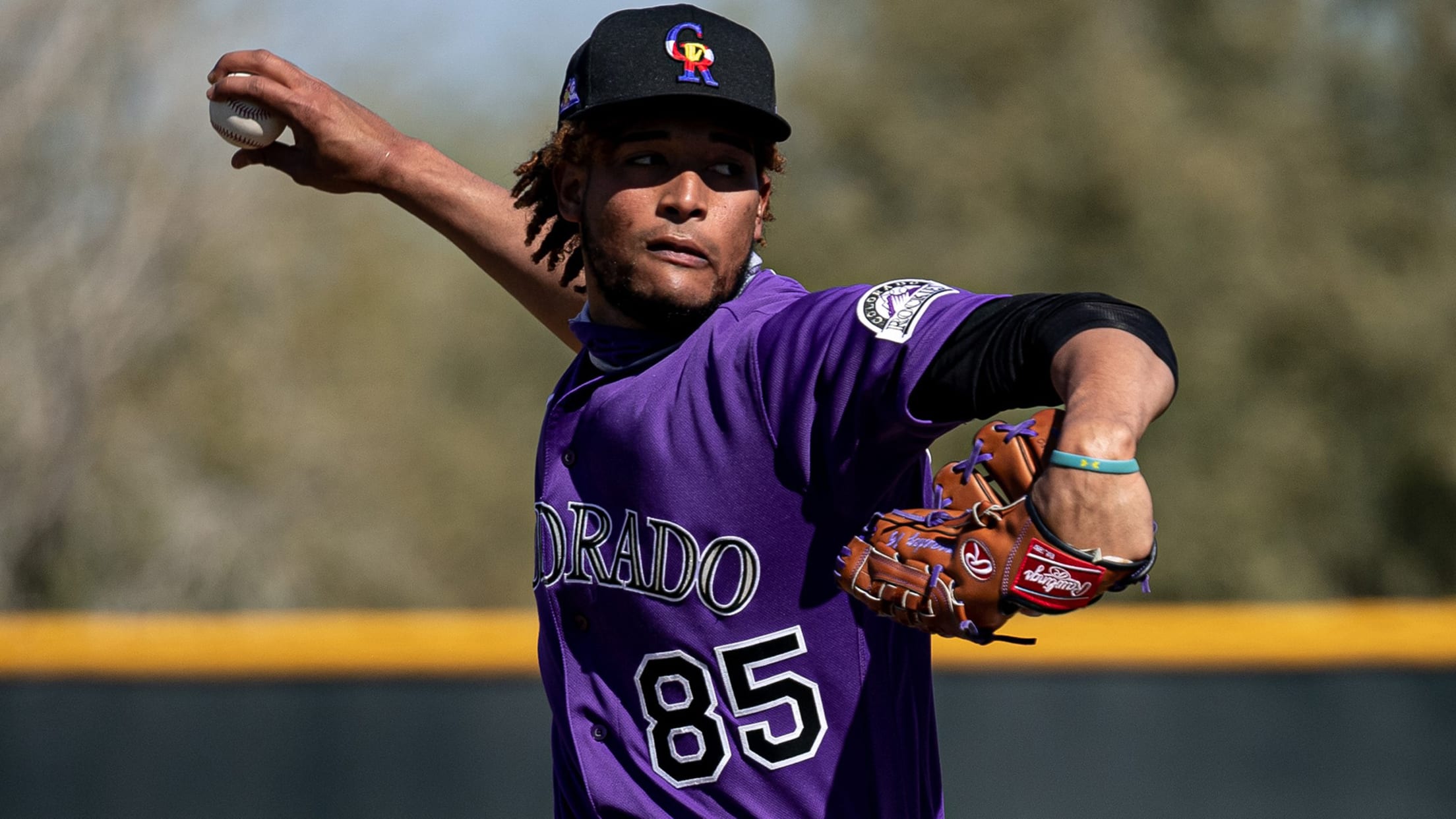 DENVER -- Right-handed relief prospect Julian Fernández's radar readings at Triple-A Albuquerque have put him on the Rockies' radar. Fernández, 25, piqued interest when he registered a scoreboard reading of 103 mph on a fastball during an Aug. 8 game. More importantly, in a combined 39 2/3 innings at Double-A