Who might the Rockies add to catching corps?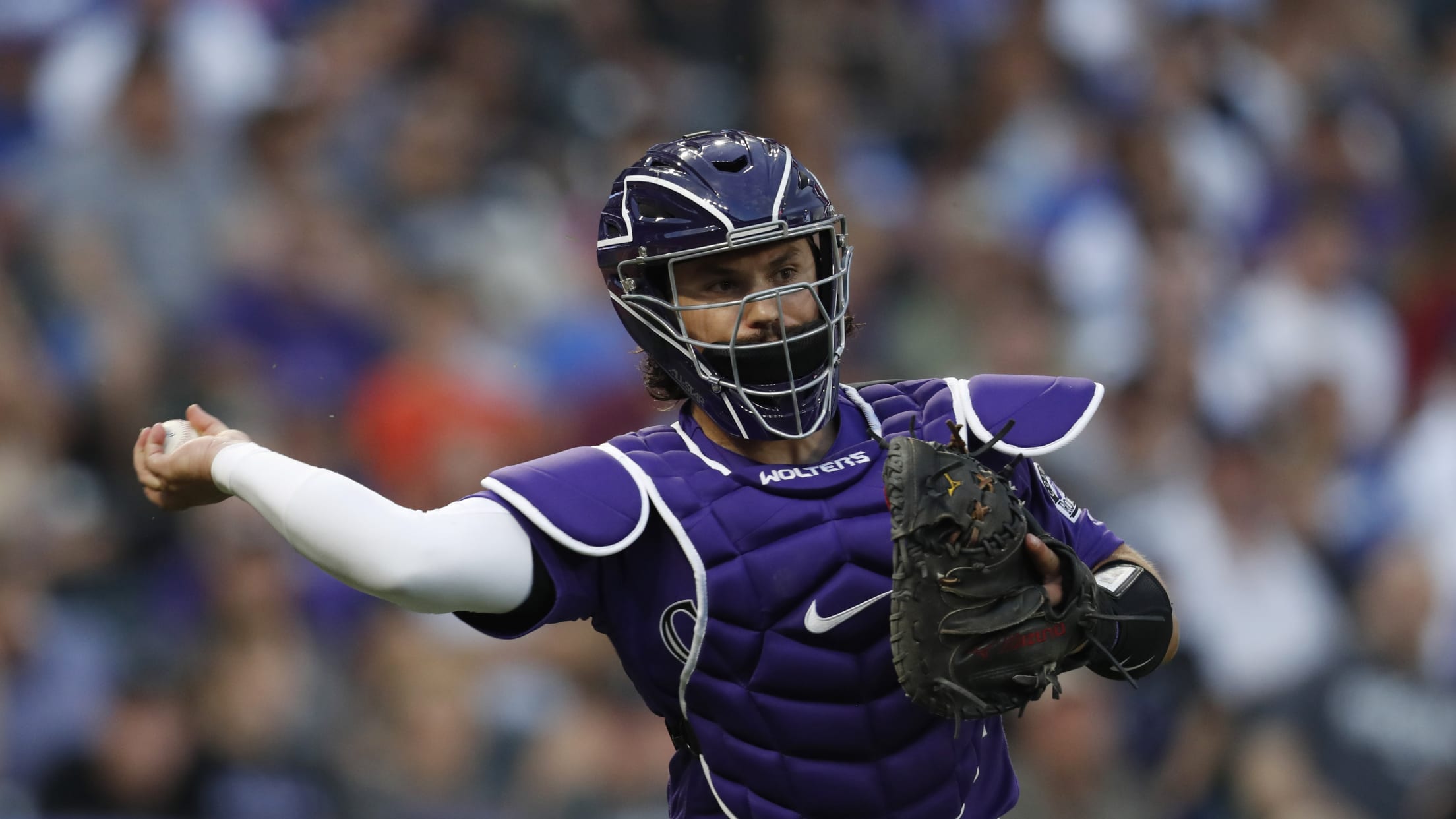 DENVER -- Happy as the Rockies were with Tony Wolters, who made strides defensively and was a weapon against the running game in 2019, he needs help. "We definitely think we need to look at adding a catcher potentially," Rockies general manager Jeff Bridich said Monday during the MLB General
These 147 top prospects are Rule 5 eligible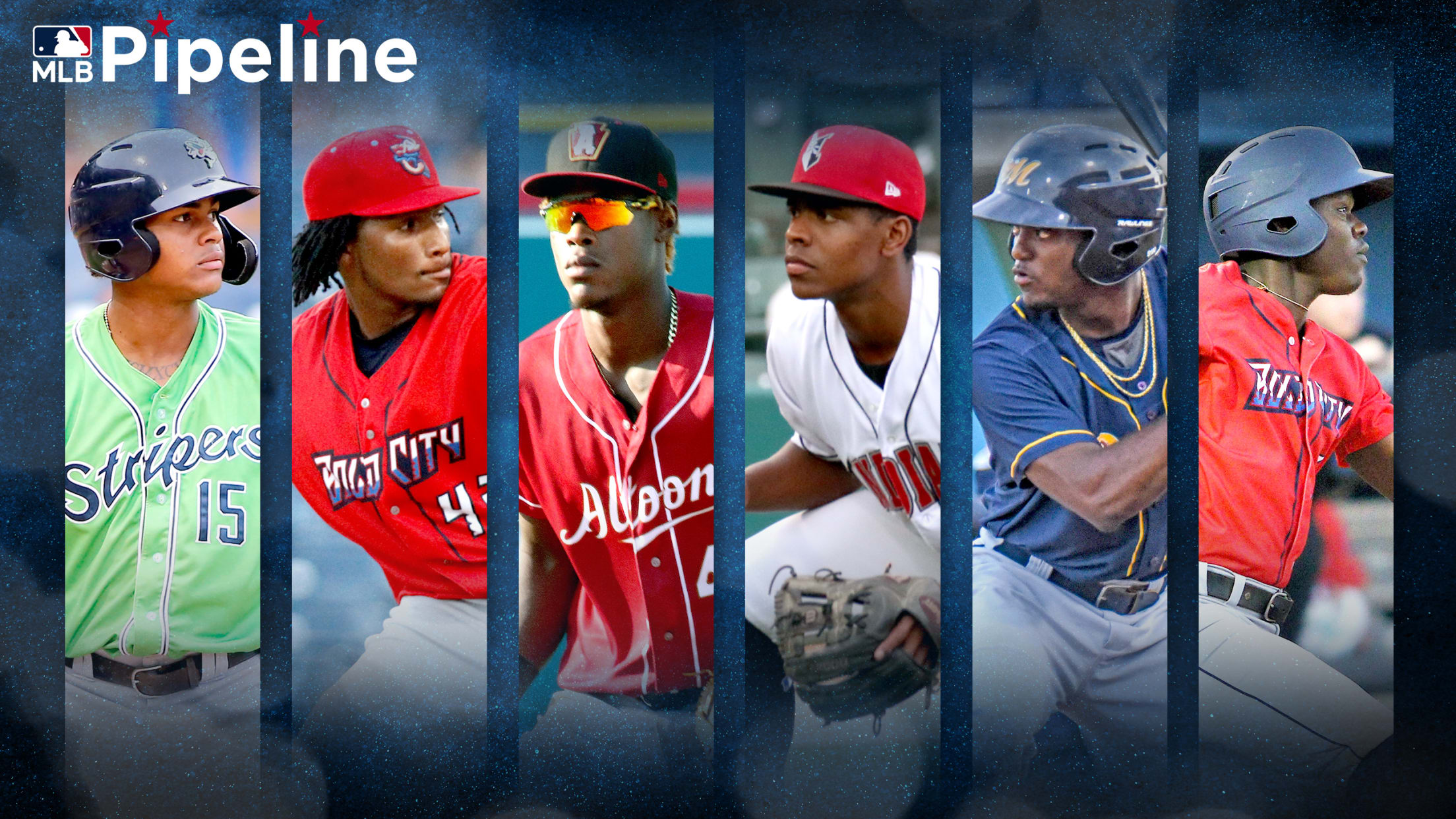 Over the next couple of weeks, all 30 Major League organizations have some serious decisions to make. They have until Nov. 20 to decide what they will do with their 40-man rosters. Some prospects will earn a coveted spot, some will not and will thus be eligible to be taken
Rockies' top 10 moments of the 2019 season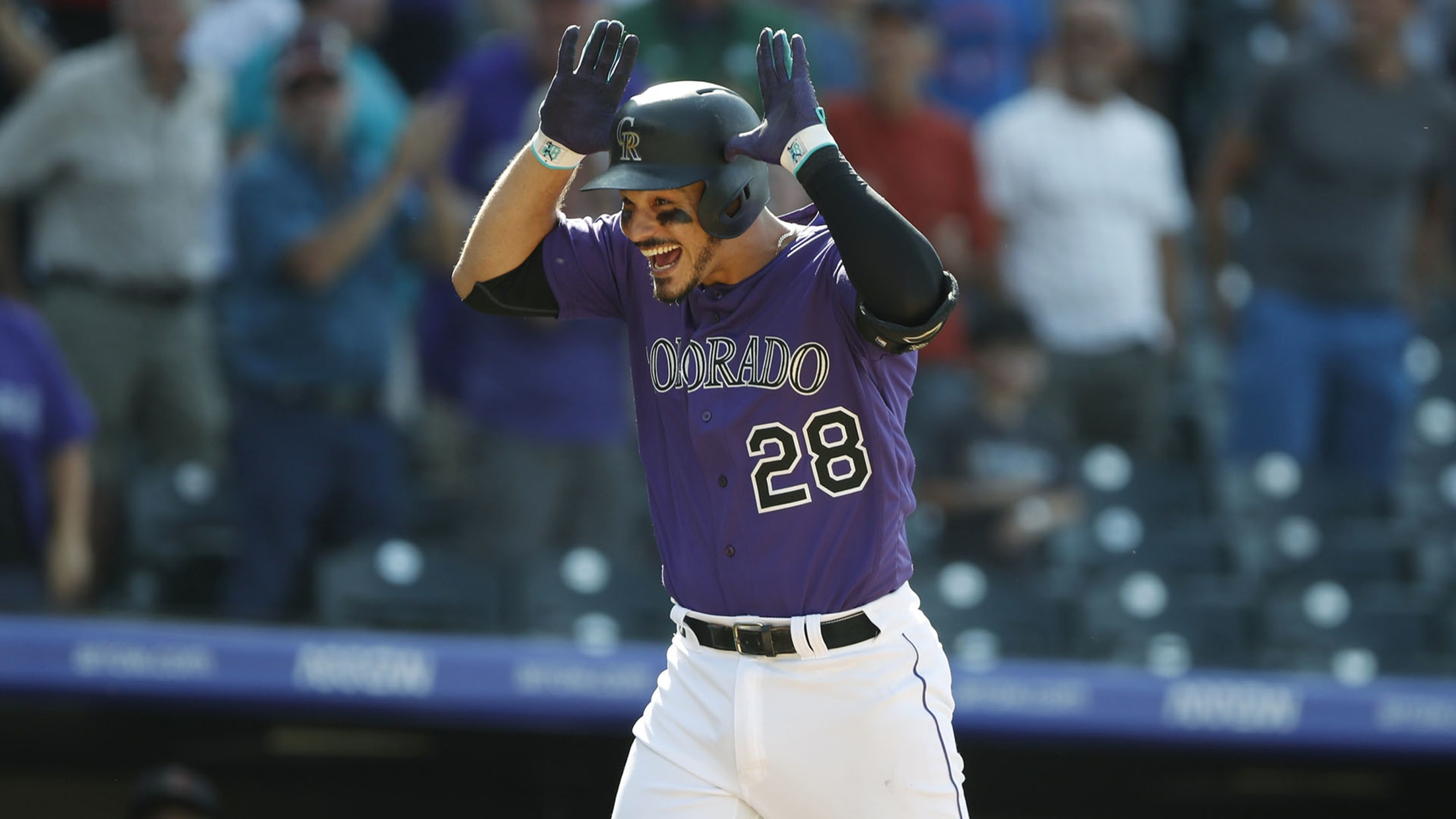 DENVER -- The Rockies' 2019 season was a grind, but it made for some incredible moments. Here are 10 of the best in Colorado's campaign: 1. Arenado makes amends Aug. 14 vs. D-backs After Ryan McMahon's three-run pinch-hit home run in the sixth helped the Rockies climb into the game
Chapman, Arenado repeat as Platinum Glovers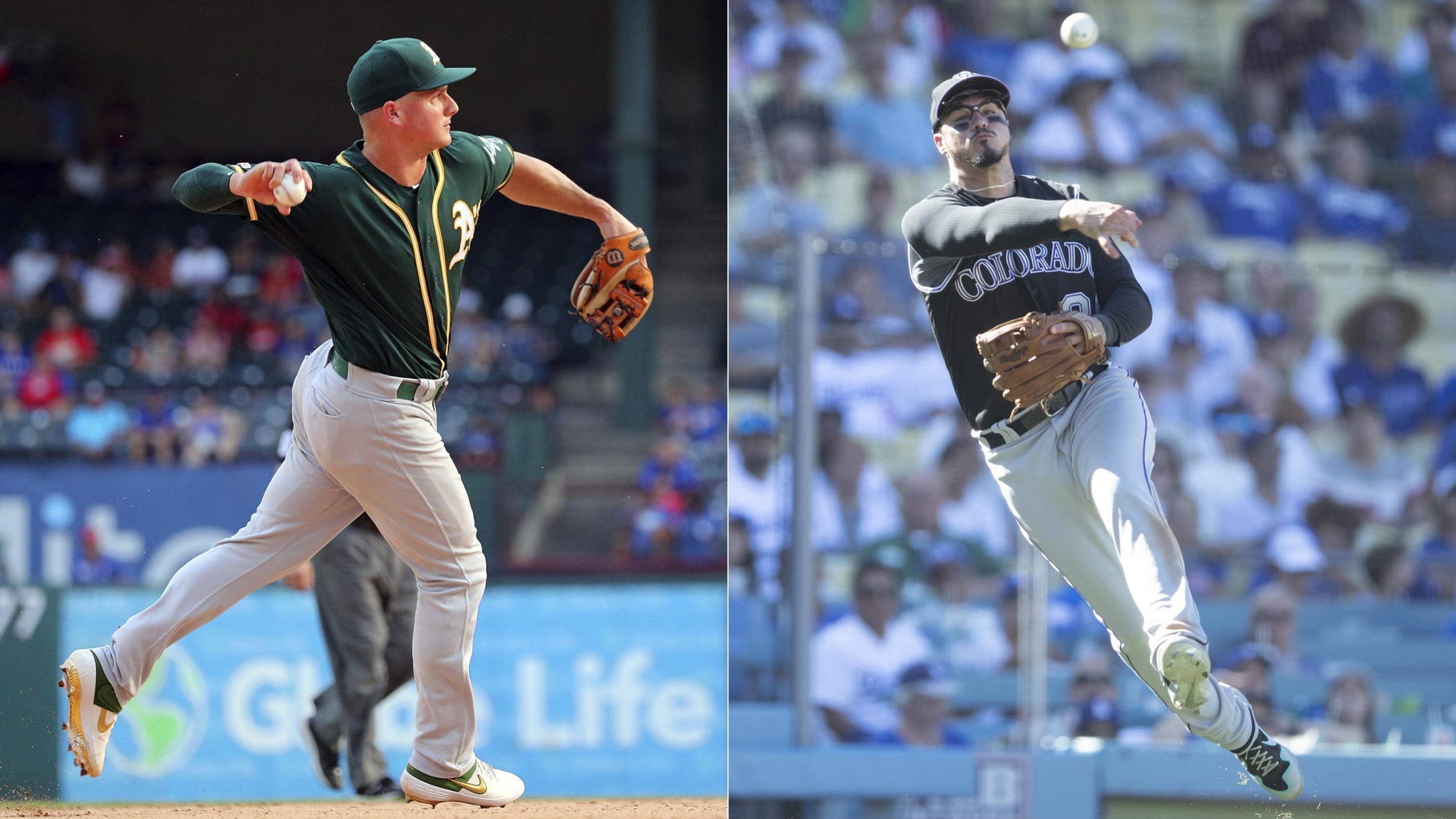 NEW YORK -- At the 2019 Rawlings Gold Glove Awards ceremony on Friday night, some of the best and brightest stars of Major League Baseball lit up Manhattan. None shined more brightly than the Rockies' Nolan Arenado and the Athletics' Matt Chapman. The pair, whose journey from teammates at shortstop
These are your 2019 Silver Slugger winners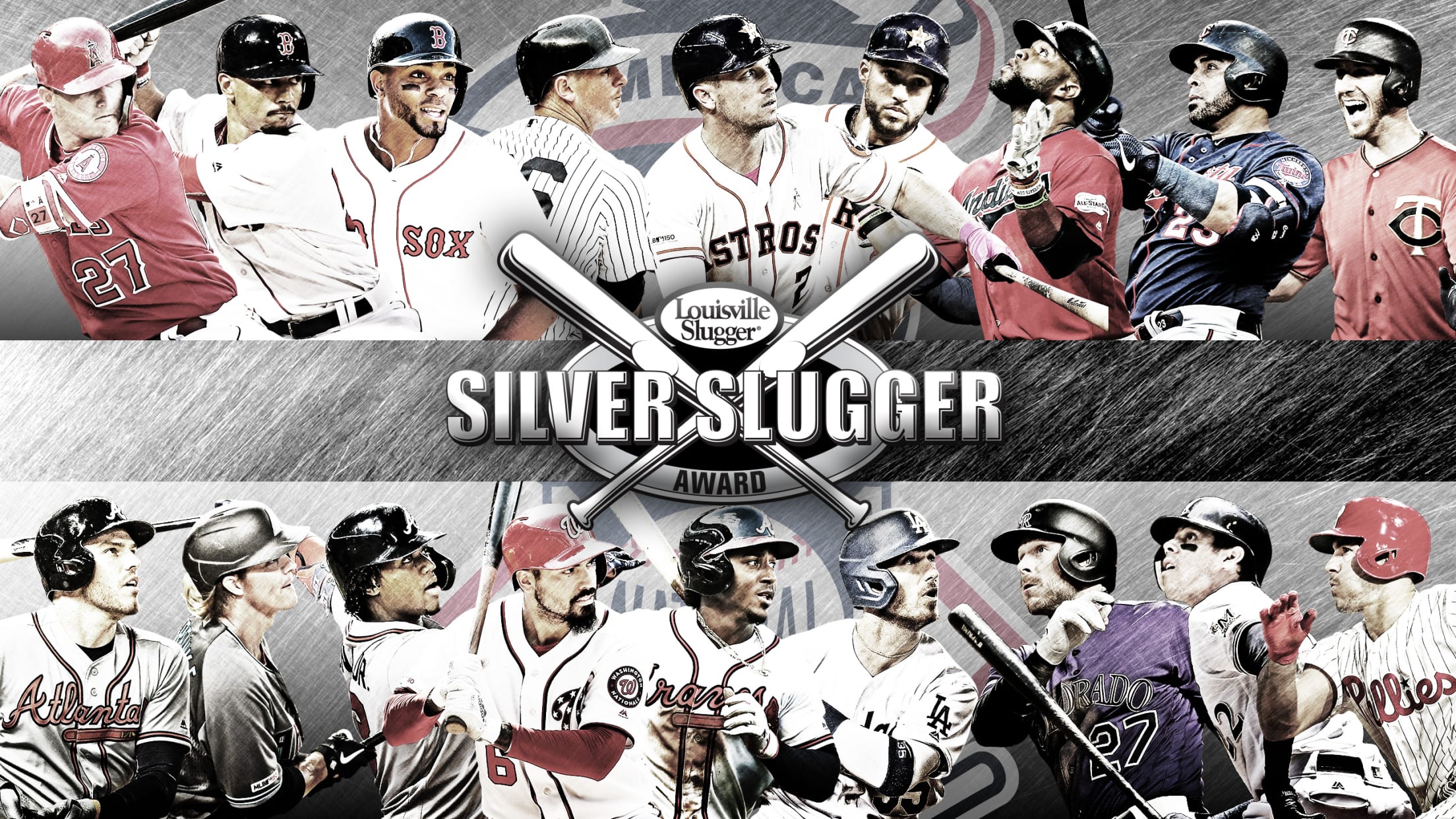 The American League and National League Silver Slugger Awards were announced Thursday, and eight hitters were bestowed with the honor for the first time in their careers, underscoring the incredible young talent in the game today. On the other end of the spectrum, Mike Trout won for the seventh time
Blackmon ready to lead by example in 2020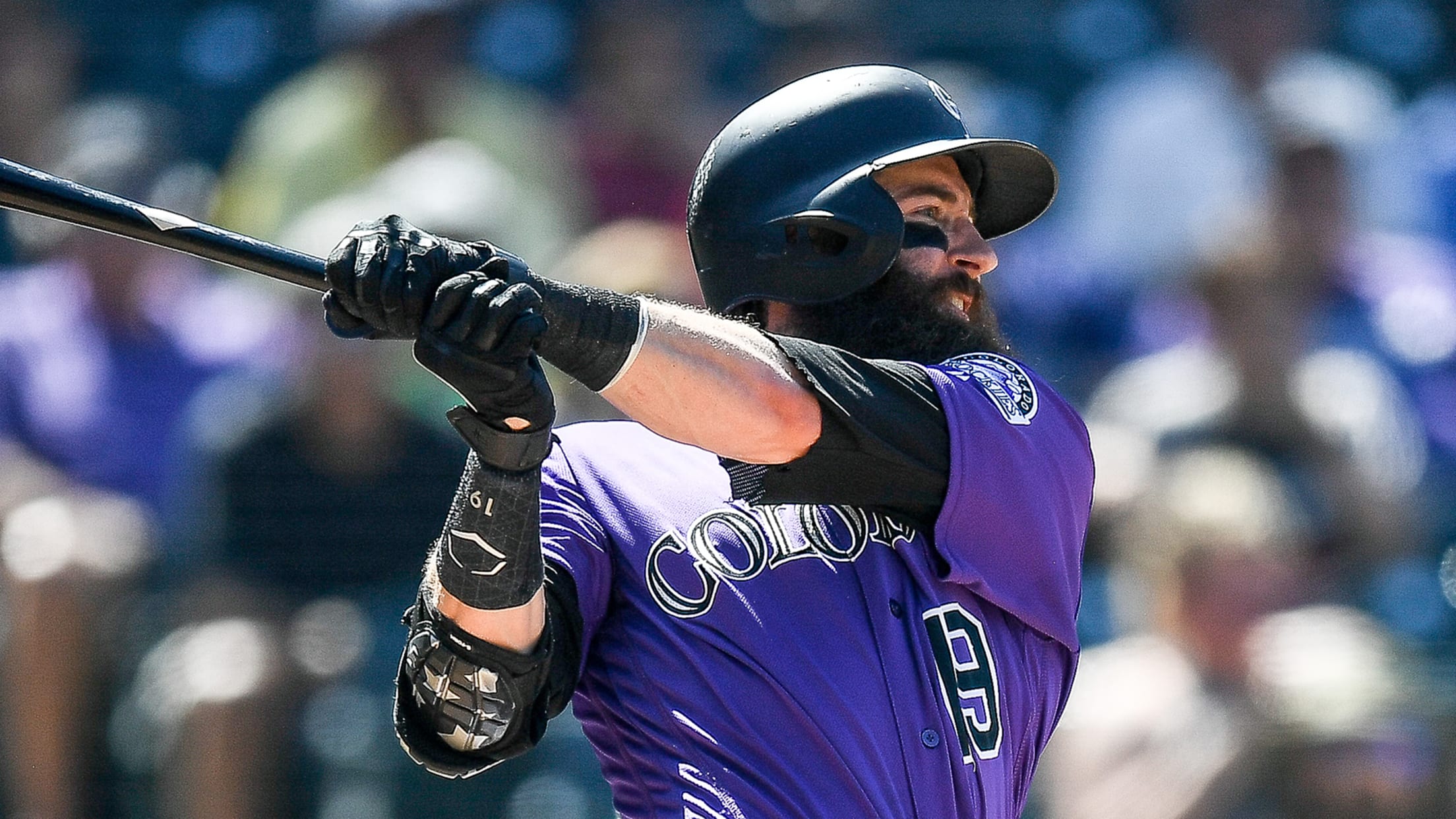 The Rockies' difficult 2019 season left Rockies right fielder Charlie Blackmon feeling strangely energized. Blackmon hit just .219 through his first 18 games, but was able to get back to .300 before a calf injury cost him 14 games as he struggled through a tough June. Despite those difficulties, Blackmon
30 teams, 30 candidates for 2020 Rookie of Year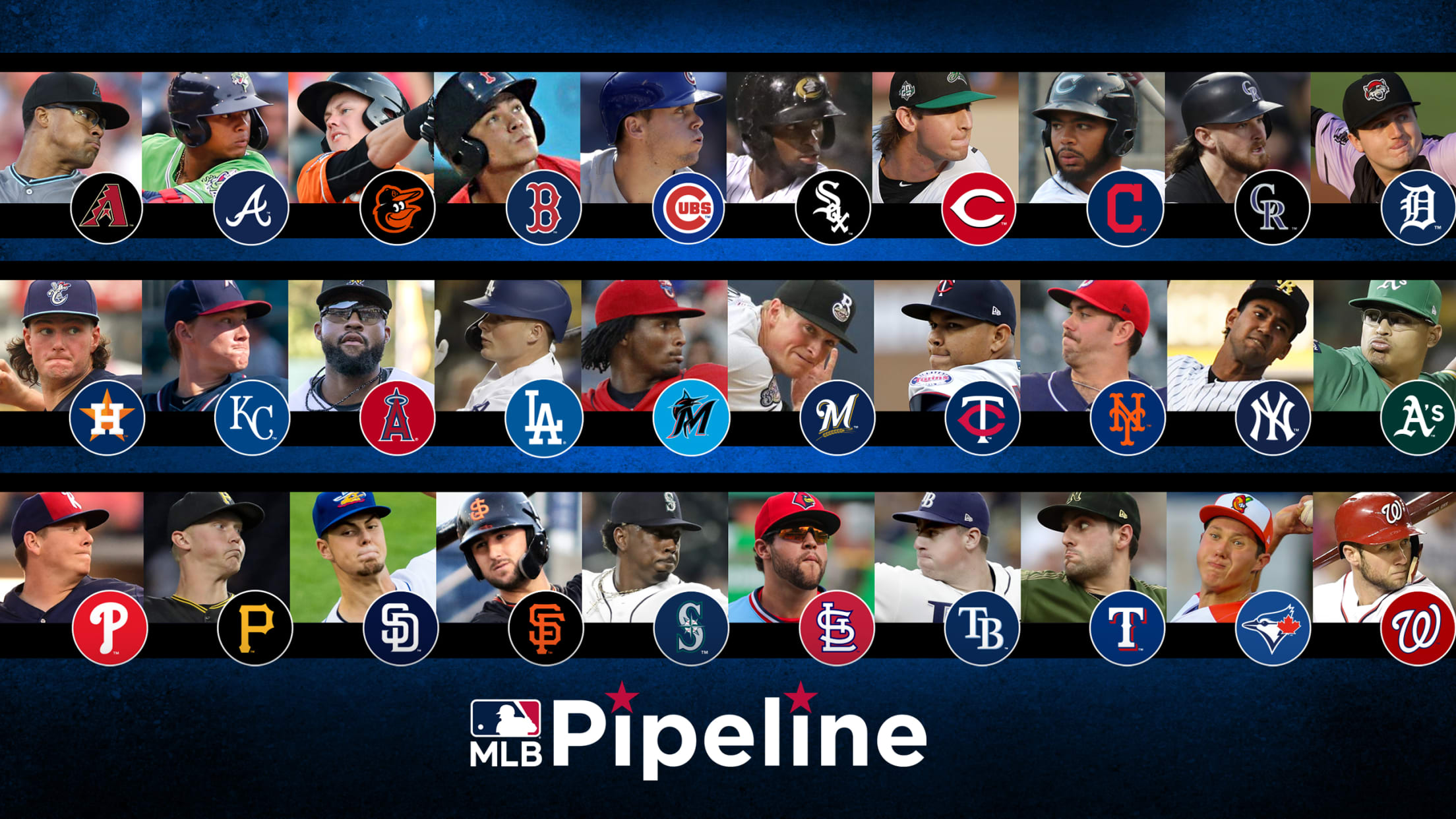 The BBWAA will announce the 2019 Rookie of the Year Award winners Monday, with the Astros' Yordan Alvarez and the Mets' Pete Alonso considered the front-runners to take home the hardware. A year ago at this time, Alonso was very much on the ROY radar as he appeared headed for
Inbox: Checking in with Brendan Rodgers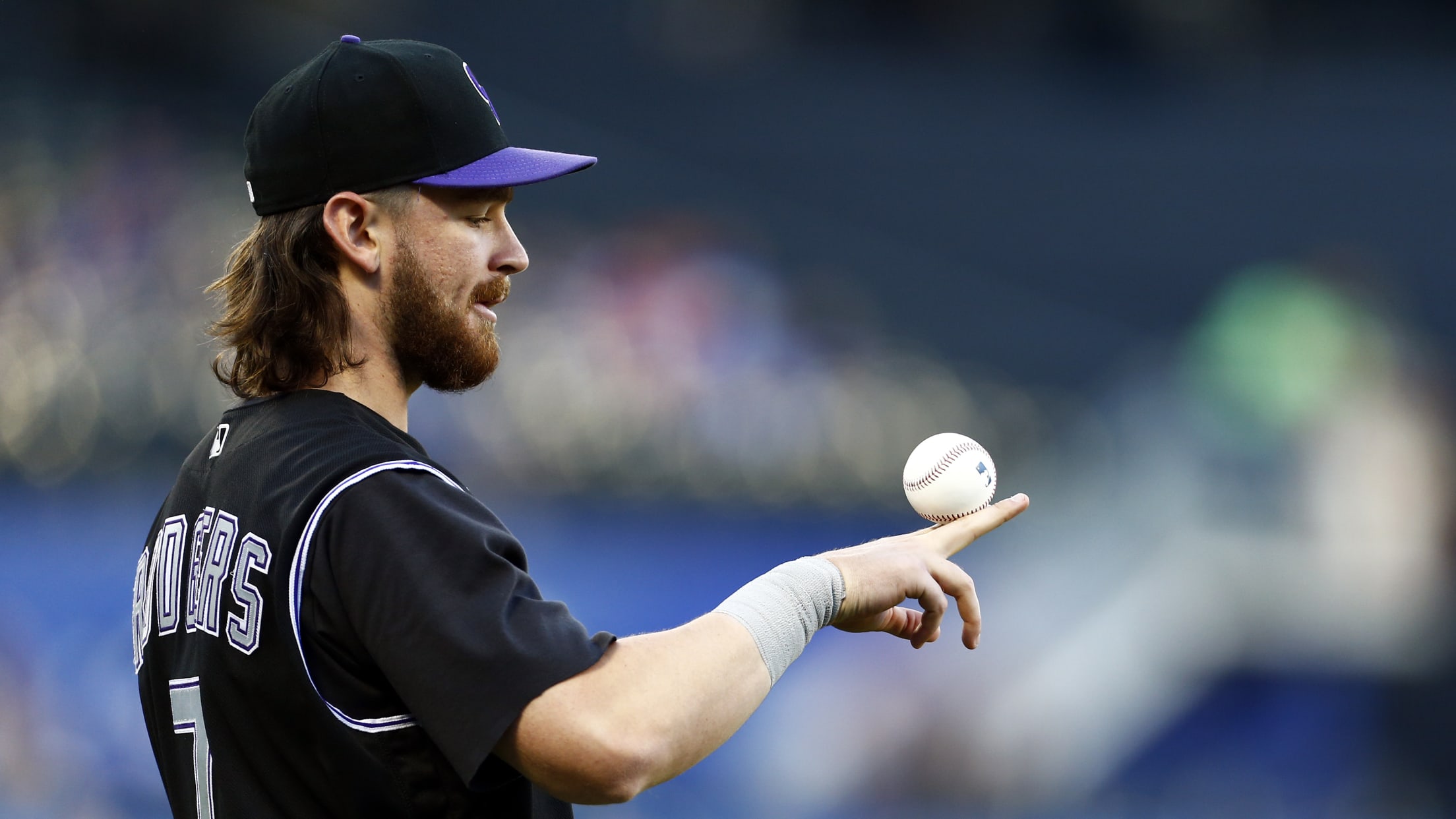 DENVER -- It's not often that the player being asked about in the Inbox is in position to help with the answer. We're in luck this week.
Predicting 1 future MVP from each team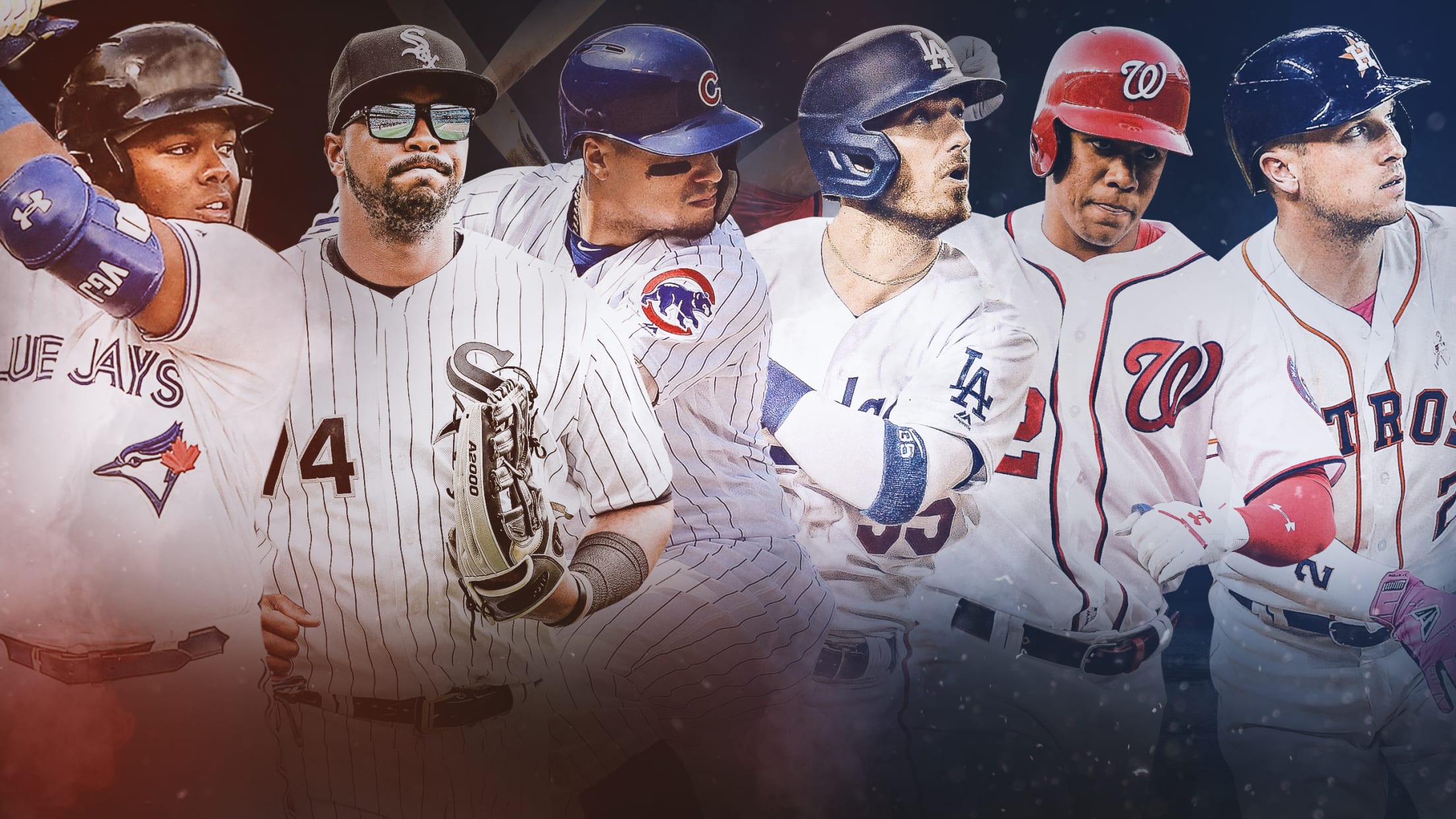 On Thursday, we will find out the MVPs in the National League and the American League. When you win an MVP, you instantly go down in your team's history. (Sorry D-backs, Rays and Mets: You still haven't had an MVP.) It's something both you and your franchise will have forever.
Here's how Rockies' 2020 roster could look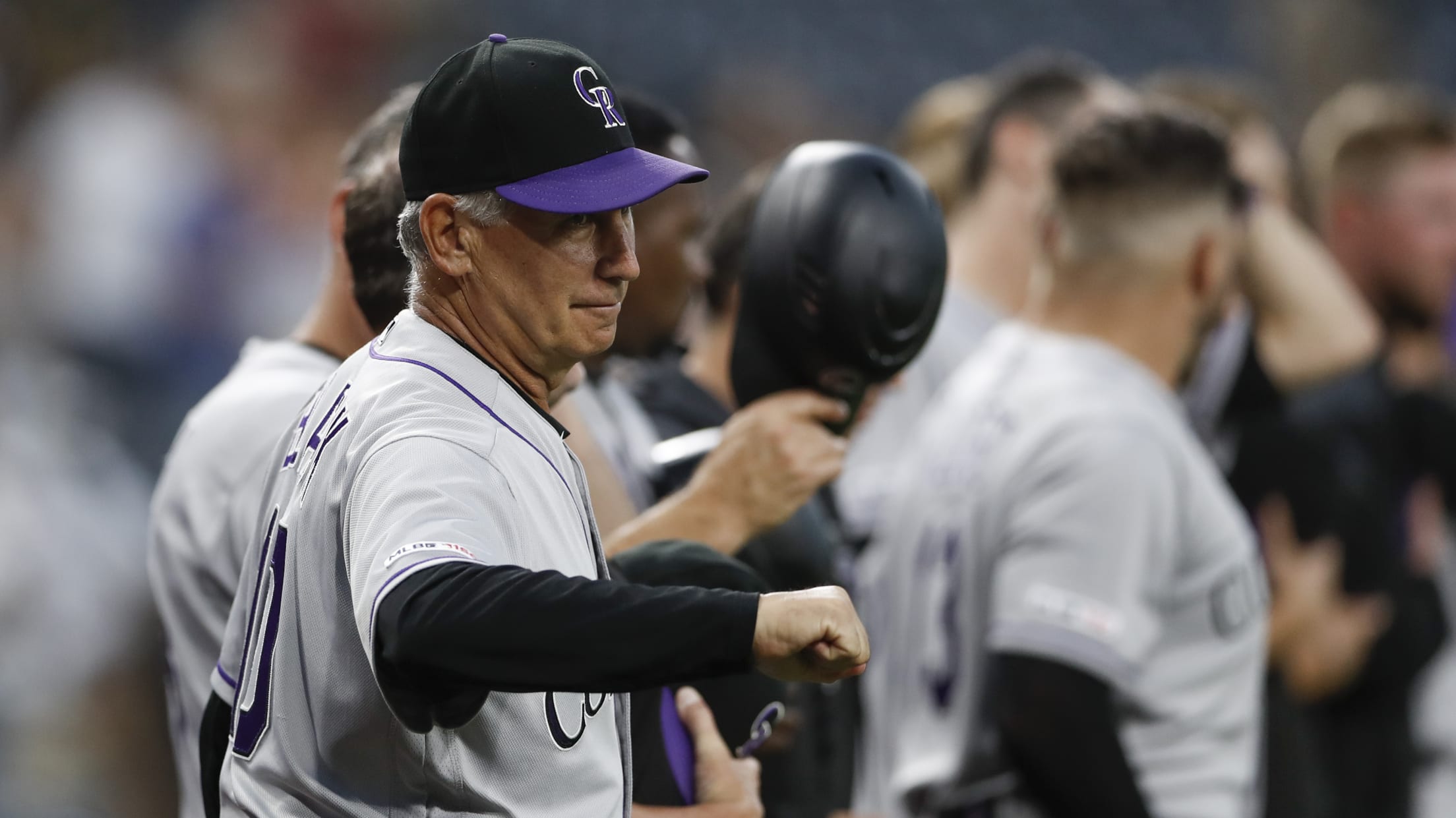 DENVER -- How will the 2020 Rockies look? The truth is, we have little idea how the 26-man roster, an addition of one spot, will look. But that won't stop us from making a too-early guess. This one may be closer to accurate than the other 29 predictions across MLB.com.
Nolan's streak continues with 7th straight GG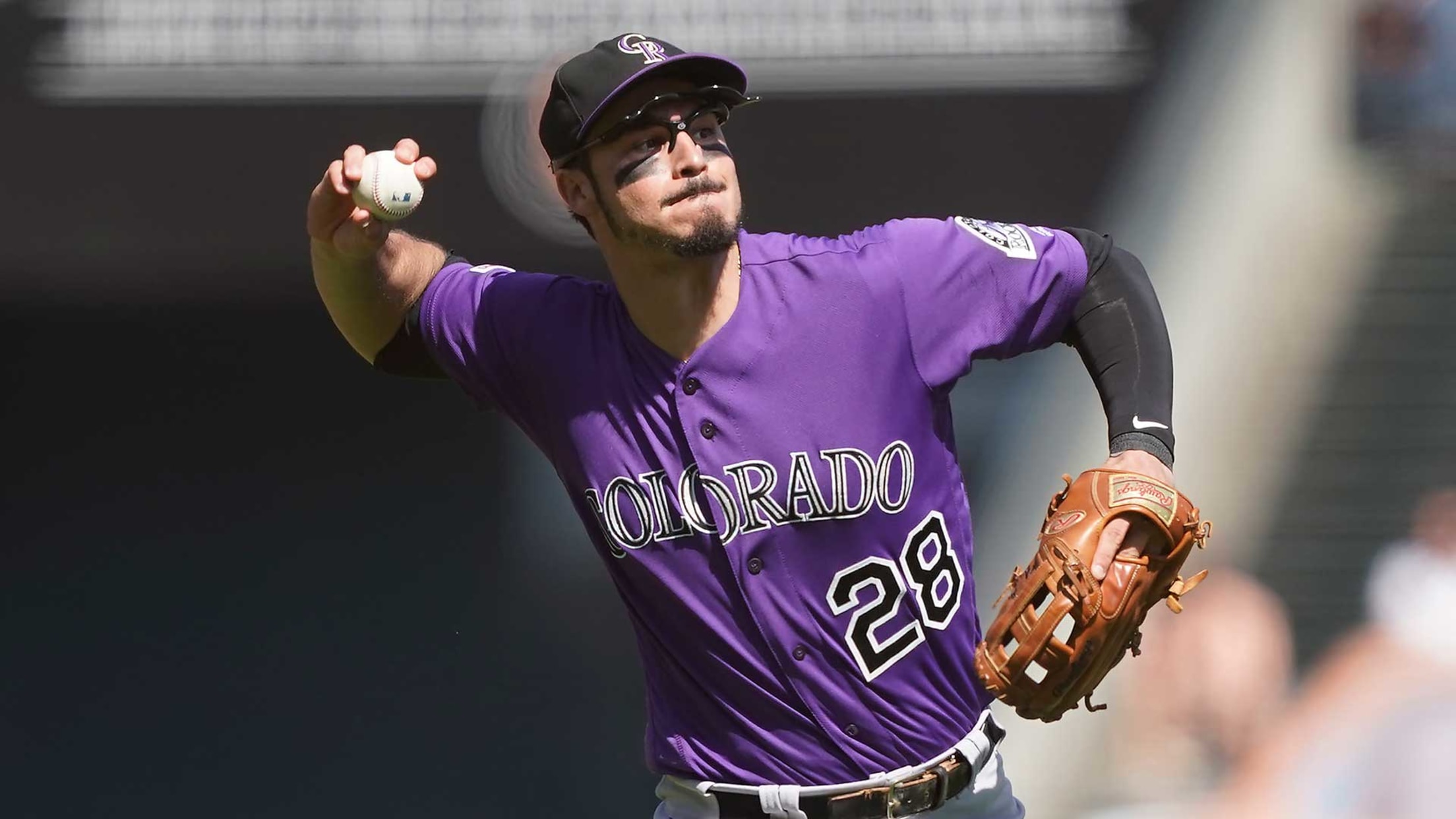 DENVER -- Performing better than the previous year is the biggest defensive challenge for Rockies third baseman Nolan Arenado, who was announced Sunday as the National League Rawlings Gold Glove Award winner for the seventh time in as many Major League seasons.
Offseason checklist: Rockies' needs and moves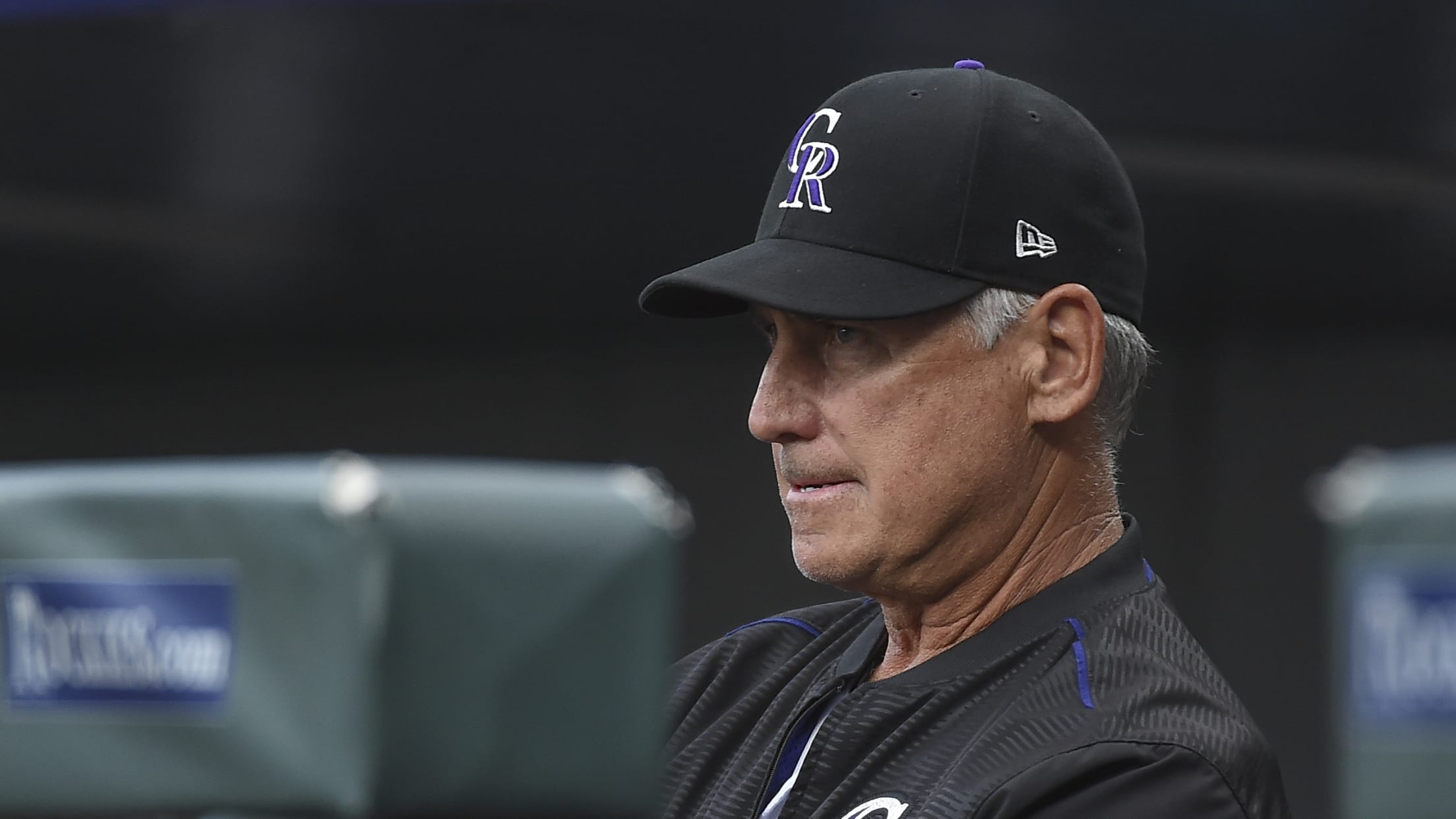 After following up postseason appearances in 2017 and '18 by going 71-91 in '19, questions have arisen about the Rockies' team identity. Is this a team that is still a contender after a season-long confluence of some poor performances and injuries, or is this a team rapidly headed towards non-contention?
Rockies to address 'pen, prospects in offseason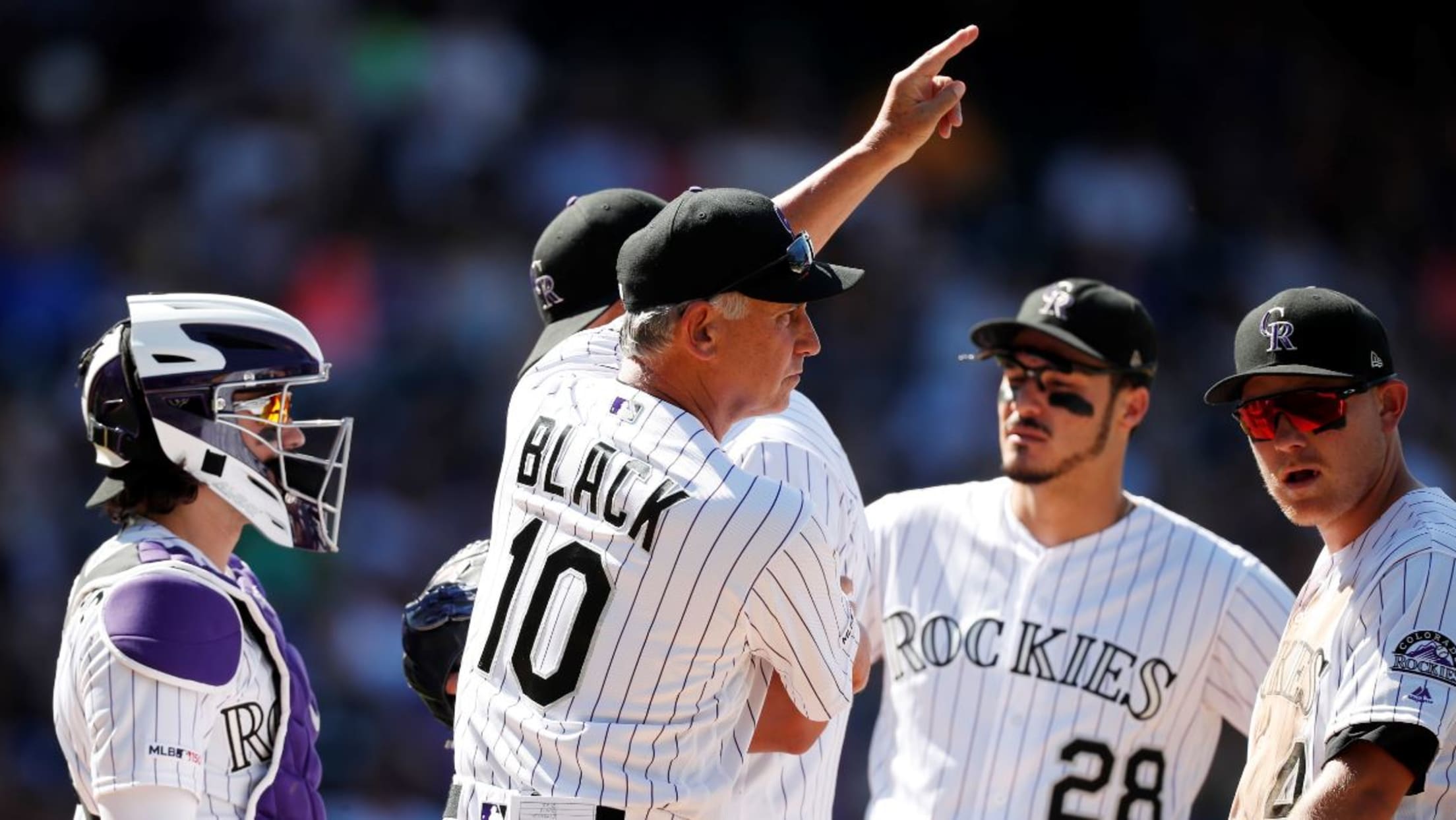 DENVER -- Let's revisit some questions that are sure to be on the minds of Rockies fans this offseason. Can the Rockies jettison one or more of their high-priced relievers -- Wade Davis ($17 million), Bryan Shaw ($9 million) and Jake McGee ($9.5 million), all of whom had struggles in
Scott replaces Holmes as Rox bullpen coach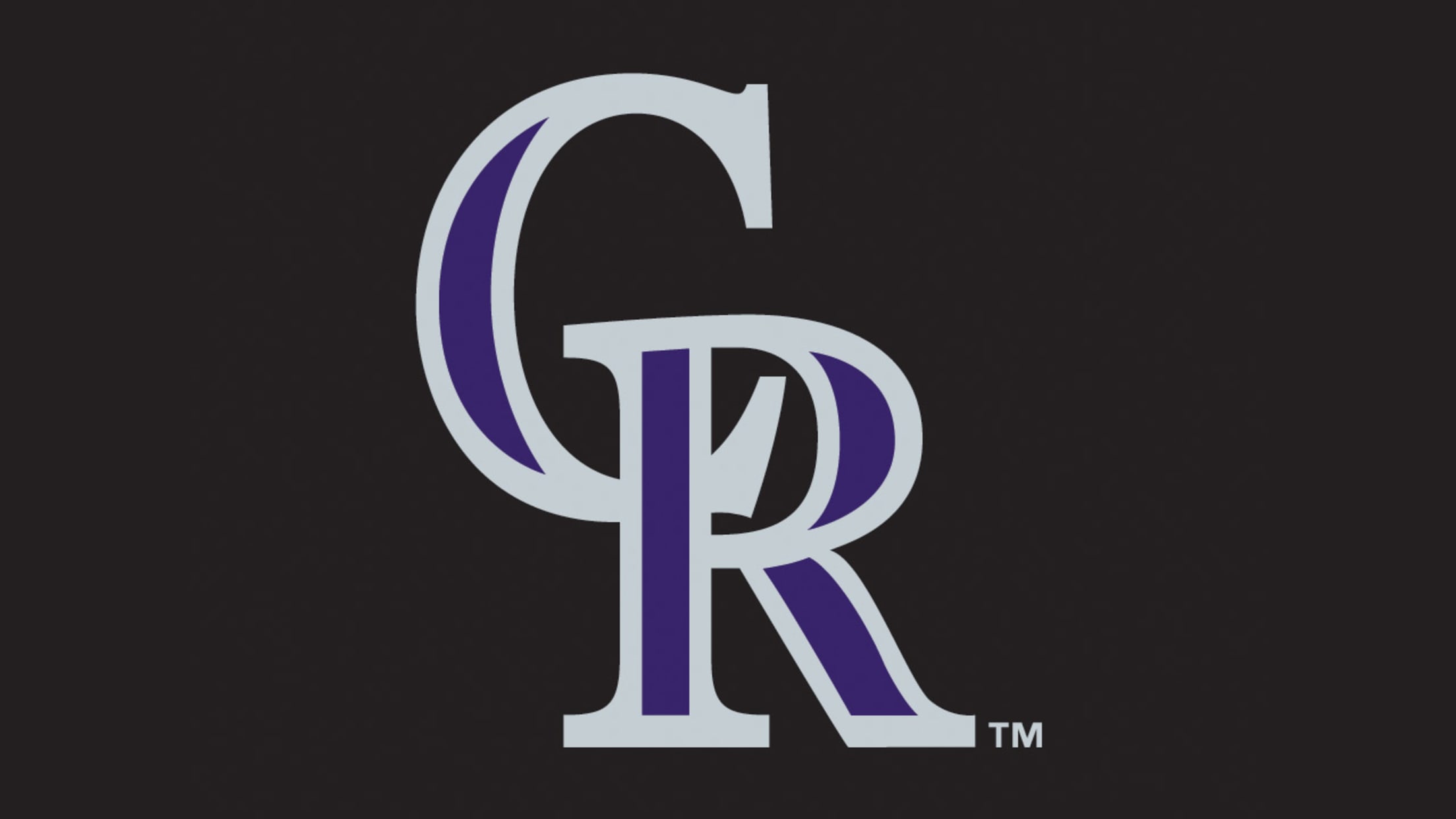 DENVER -- Darryl Scott brings a new, yet familiar, voice to the Rockies' pitching staff. Scott, a Rockies Minor League coach and coordinator since 2009 who worked with most of the staff during their development and in recent years has been summoned to the big league club for specific work
Five questions facing Rockies this offseason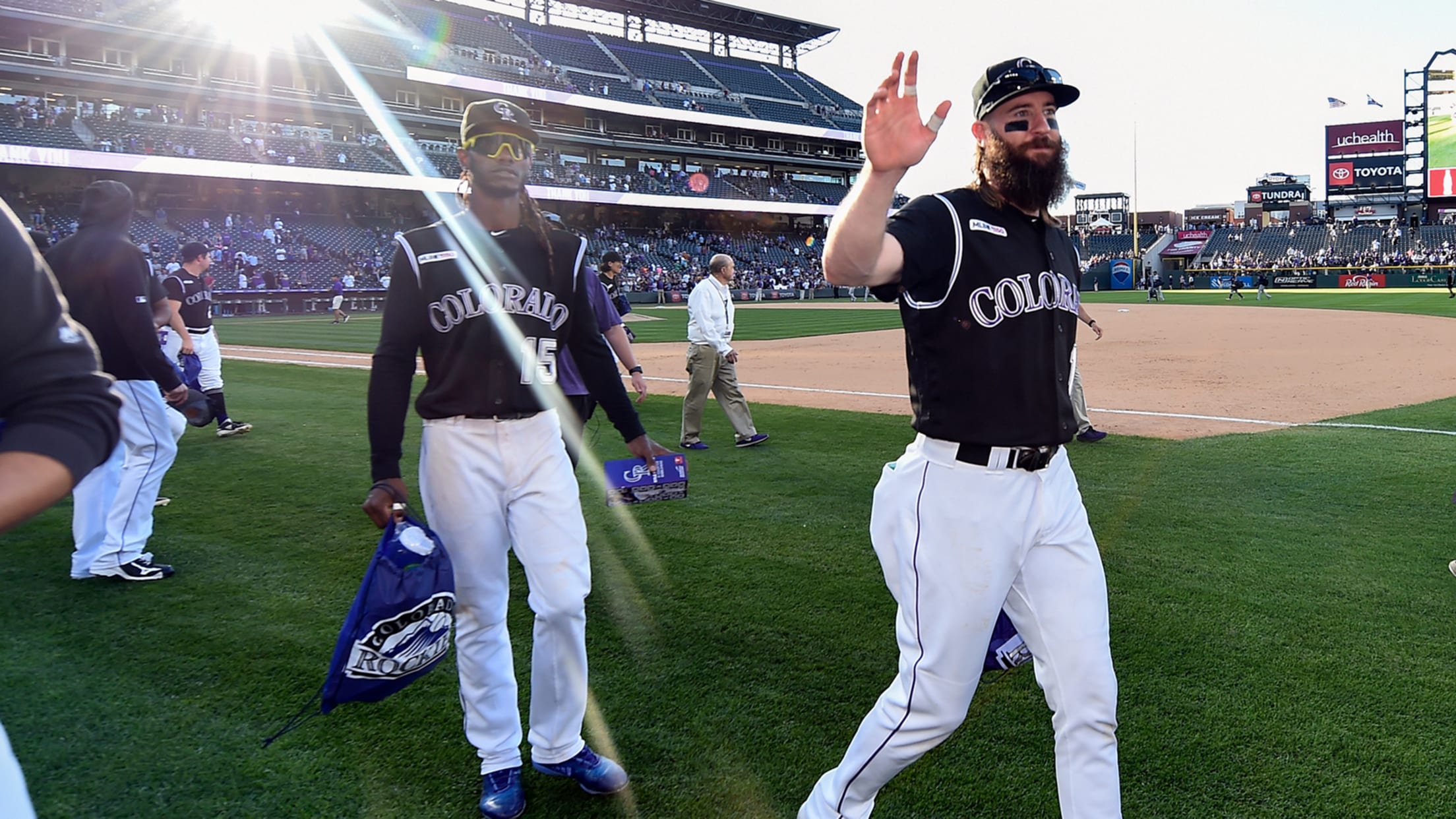 DENVER -- After going to the postseason in 2017 and '18, the Rockies finished 71-91 in 2019 and needed a win on the final day of the season to escape the National League West cellar. Here are five questions that the Rockies, and their fans, will spend the offseason mulling.
Rockies trim roster to 36; Bettis a free agent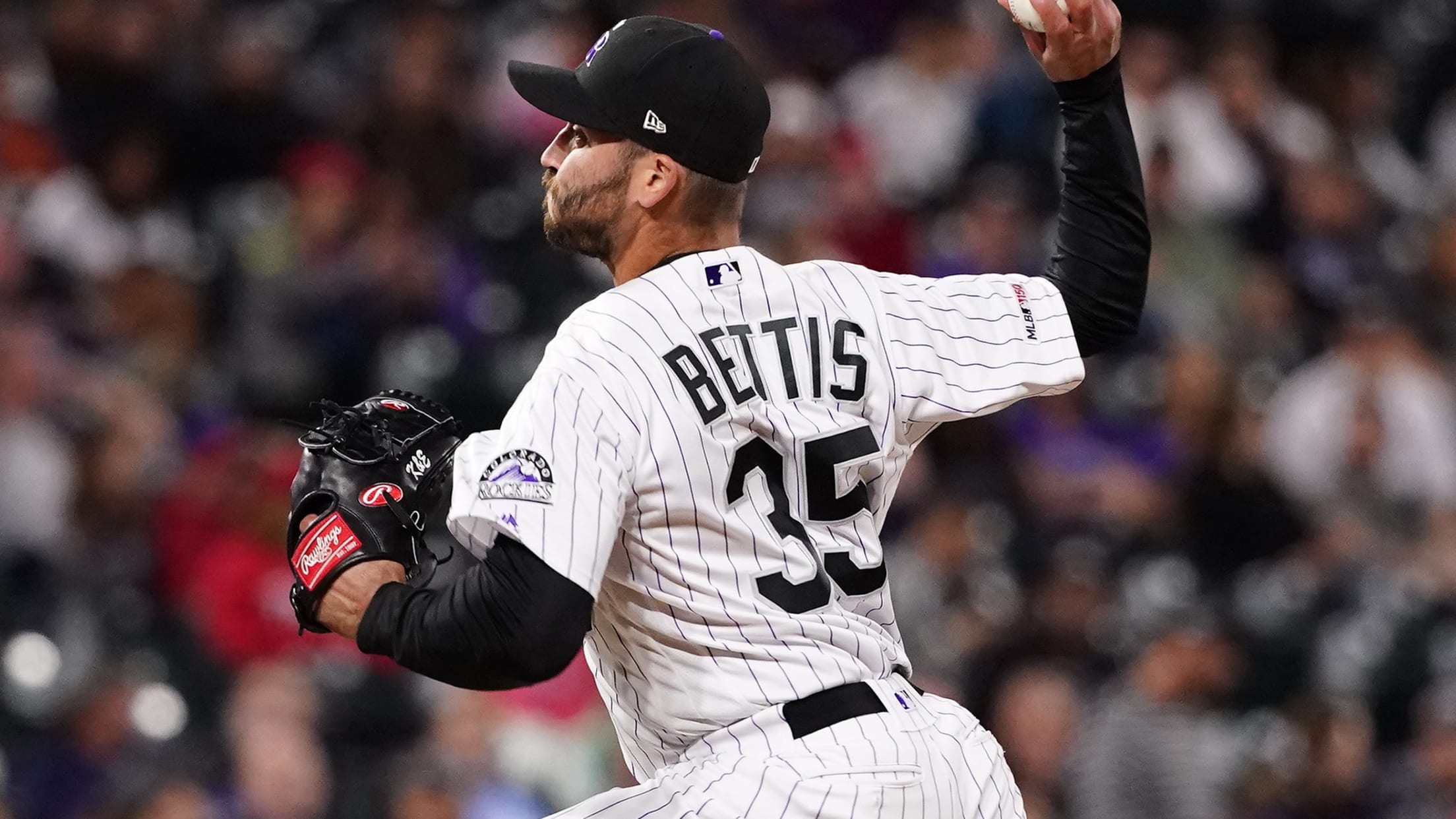 DENVER -- The Rockies parted with two pitchers from their postseason teams of 2017 and '18, right-hander Chad Bettis and left-hander Tyler Anderson, during a flurry of 40-man roster moves Wednesday. Here are the players with whom the Rockies made a complete break: • Bettis, 30, who made 164 appearances
Here is each team's most 'untouchable' player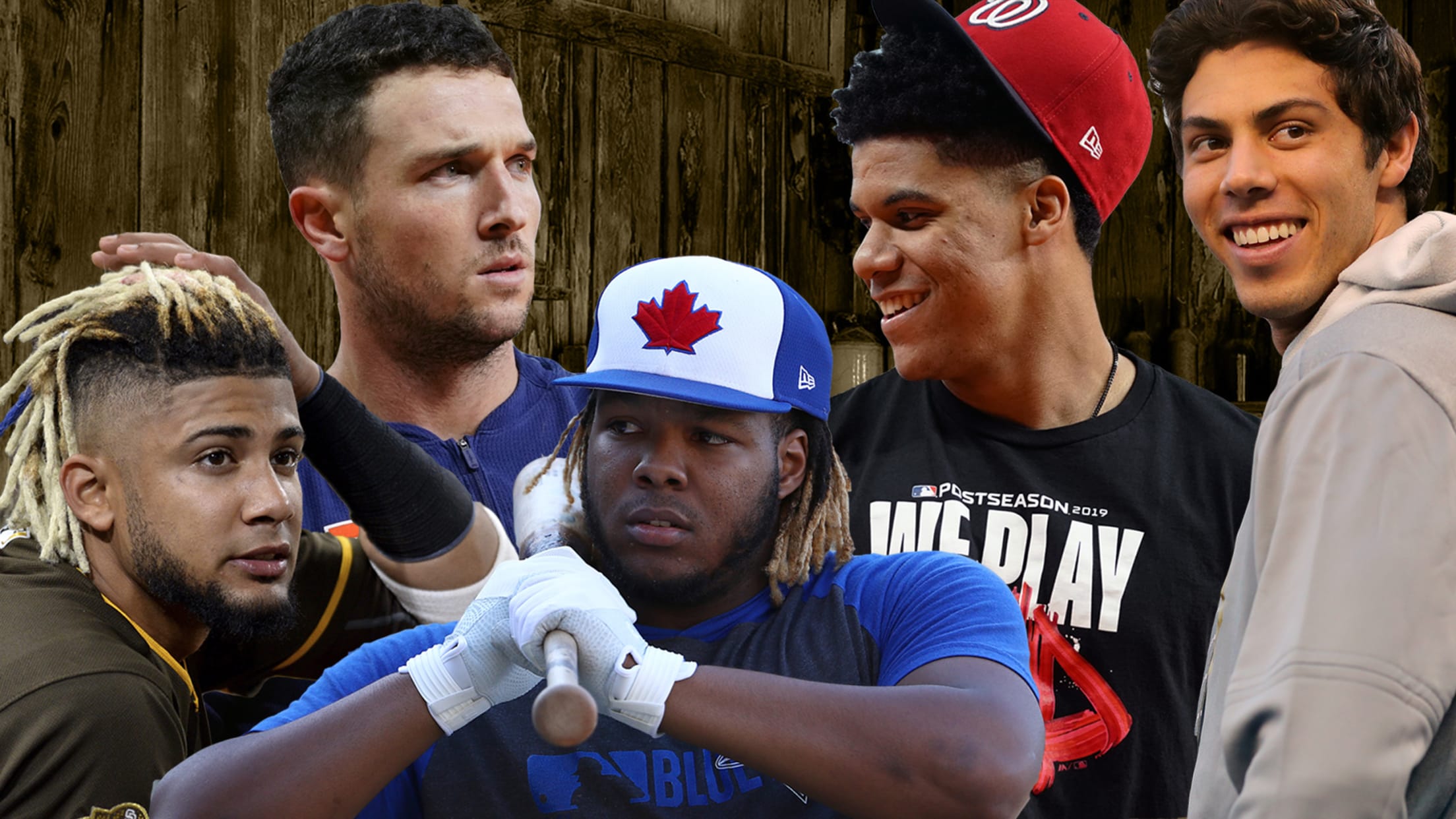 The offseason is here, which means there are no Major League Baseball games for several months. That is bad. But we are about to see a lot of players change teams over the winter, and that is always exciting and disorienting, so that part is definitely good. But some guys
Here's every team's biggest offseason need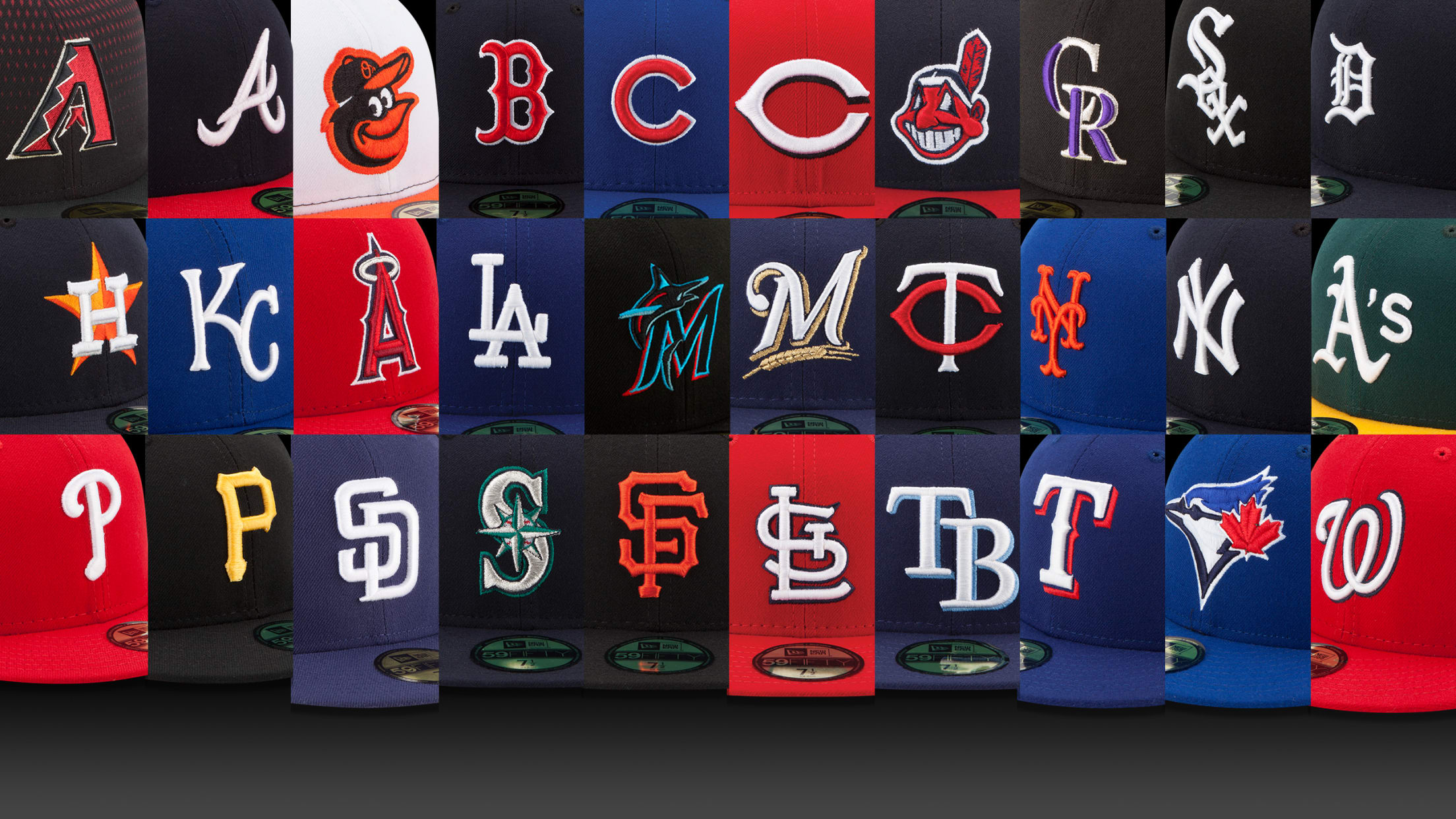 The Hot Stove will be ignited when more than 150 players hit the free-agent market at 5 p.m. ET on Monday, the fifth day after the Nationals' victory in the World Series. Gerrit Cole and Anthony Rendon figure to get the bulk of the attention, but the market will be
Inbox: Could Rolison take fast track in 2020?
Beat reporter Thomas Harding answers fans' questions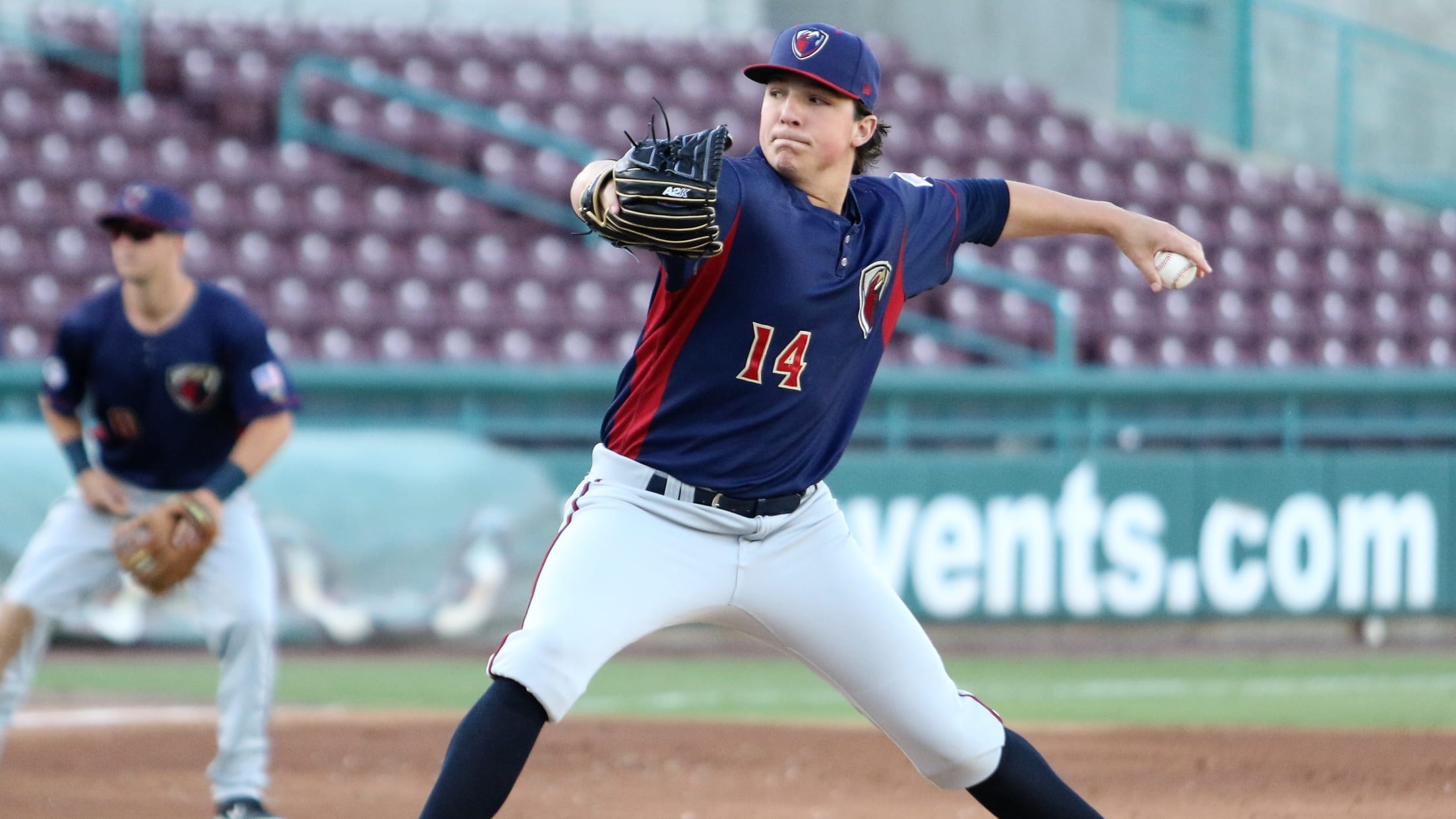 DENVER -- What does one do while sitting in a coffee shop, looking out at a snowy, 13-degree day? Think about Rockies lefty pitching prospect Ryan Rolison and wait for spring. Here's this week's Inbox: **How do the Rockies plan to deal with the lack of pitching depth in the
Davis on 2020: 'I will be more prepared'
After peak in 2018 and valley in '19, one-time closer works to rebound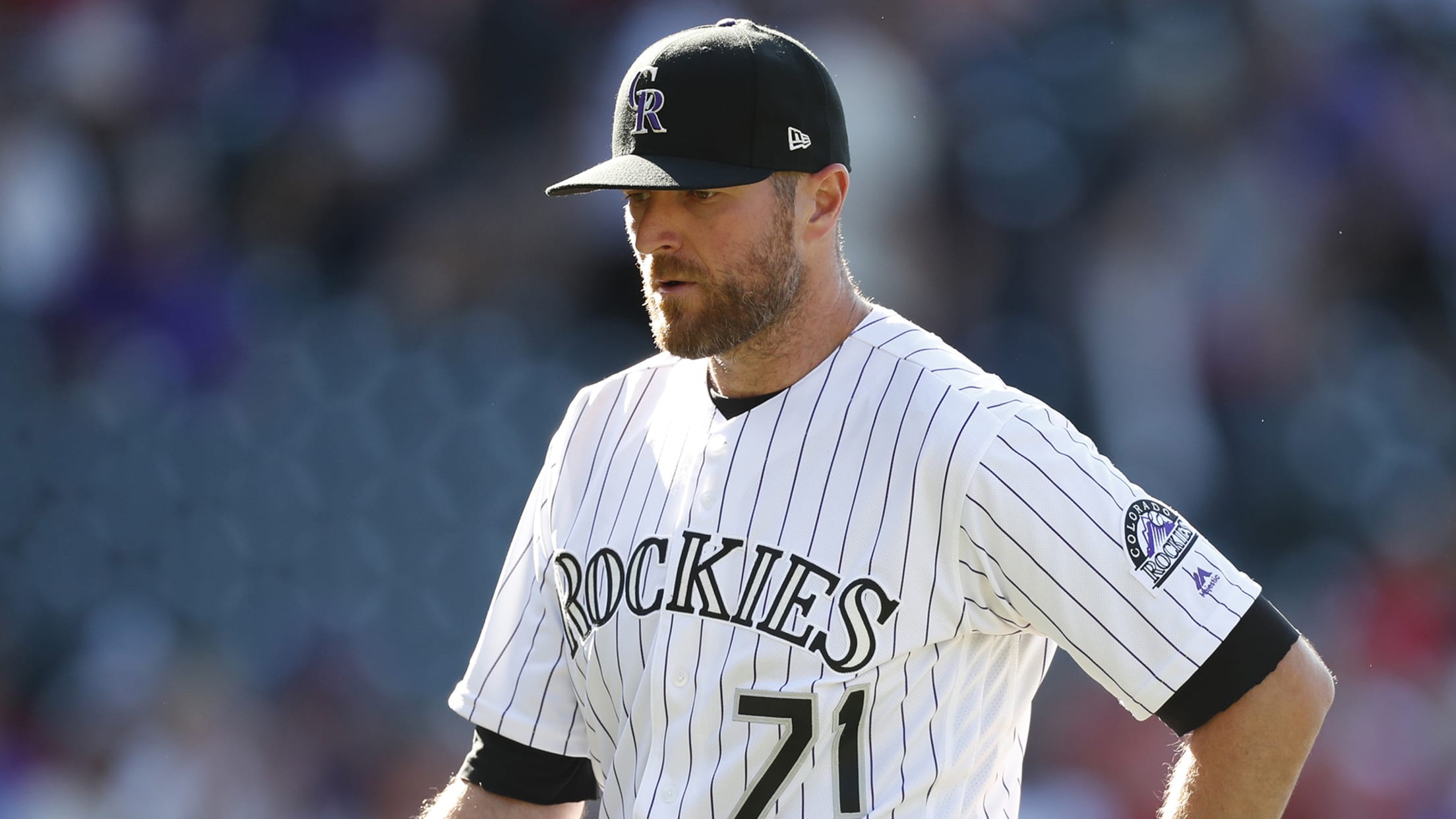 DENVER -- The biggest question facing what was a questionable Rockies bullpen in 2019 is unlikely to be answered this winter: Can Wade Davis rebound? Other questions potentially could be shored up with offseason moves. Two veteran relievers on large contracts -- righty Bryan Shaw ($9 million with a reachable
Here's the 2019 All-Arizona Fall League Team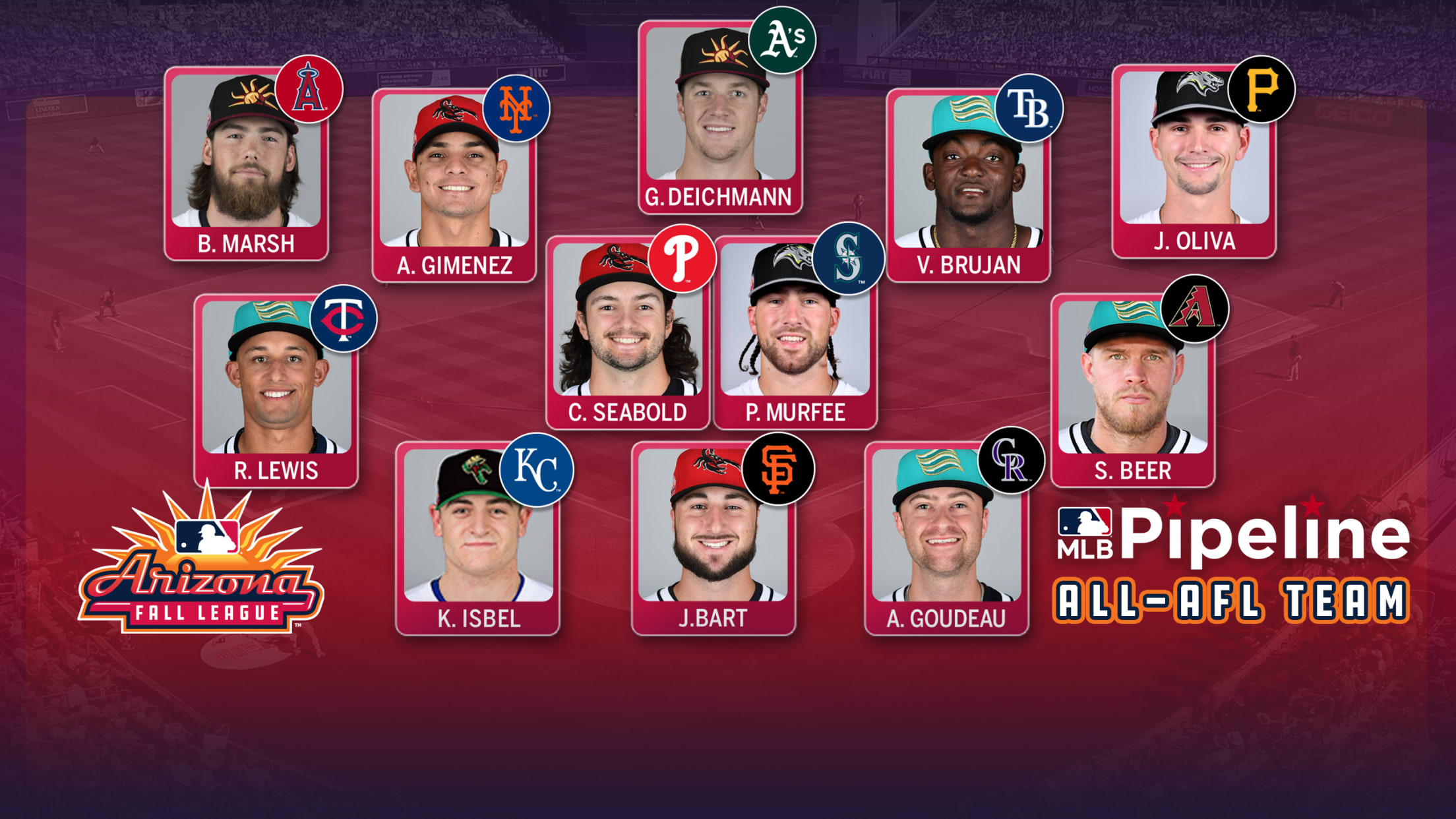 With this year's Arizona Fall League now complete after Salt River defeated Surprise, 5-1, in Saturday's championship game, MLB Pipeline is finding different ways to highlight the top players and performances from the league's 28th season. Already this week there has been a story on 20 breakout prospects as well
Rox reliever Johnson to pursue career in Japan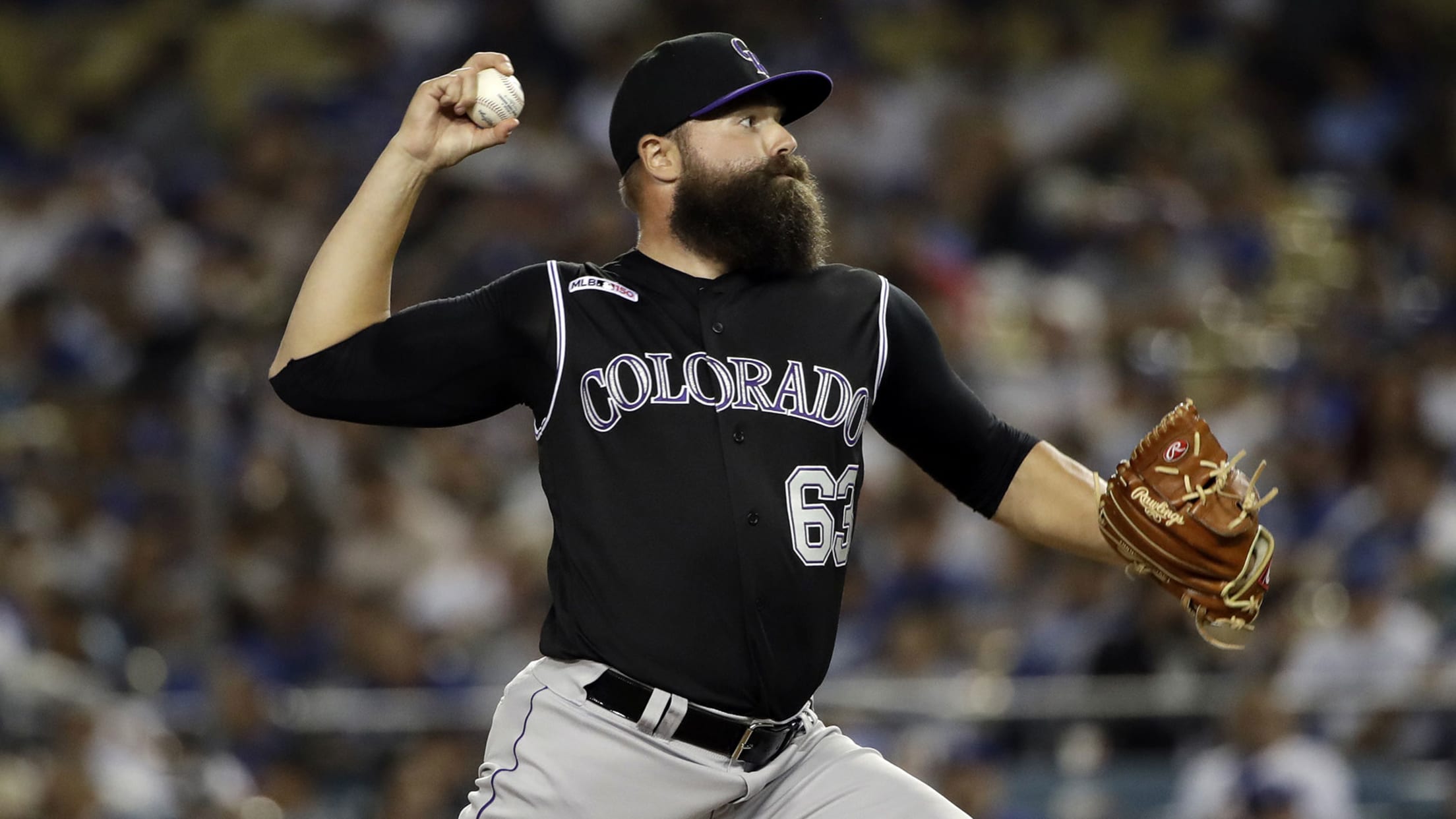 DENVER -- The Rockies have released righty relief pitcher DJ Johnson, who is expected to continue his career in Japan. Johnson, 30, has appeared in 35 games over the past two seasons, with a 4.88 ERA and 33 strikeouts against 21 walks in 31 1/3 innings. In 2019, he appeared
These 20 prospects broke out in the Fall League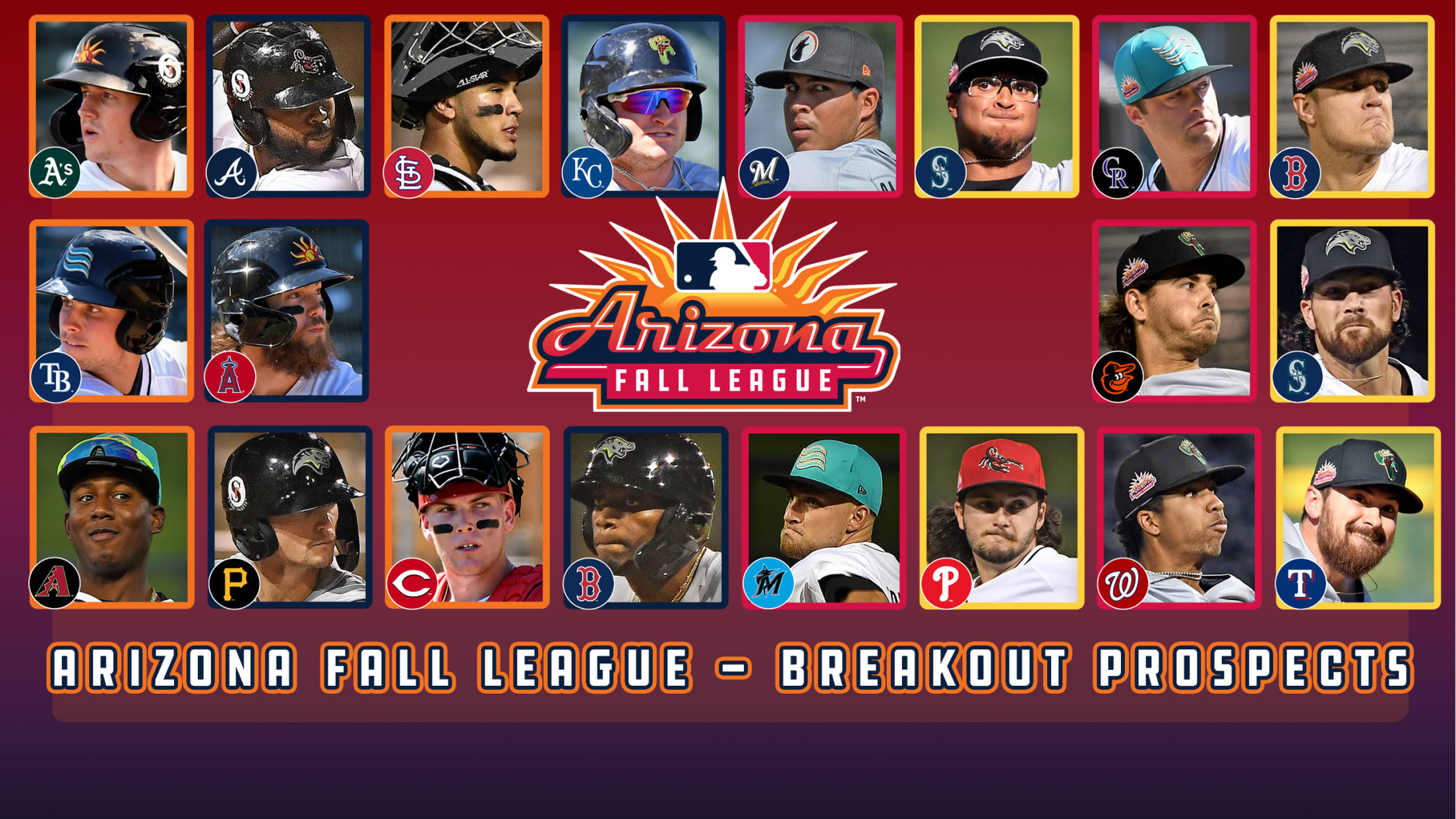 The Arizona Fall League's 28th season is in the books. There's a new champion, the Salt River Rafters, and a new MVP, Royce Lewis of the Twins.
Inbox: Can starters succeed with low fastballs?
Beat reporter Thomas Harding fields Rockies fans' questions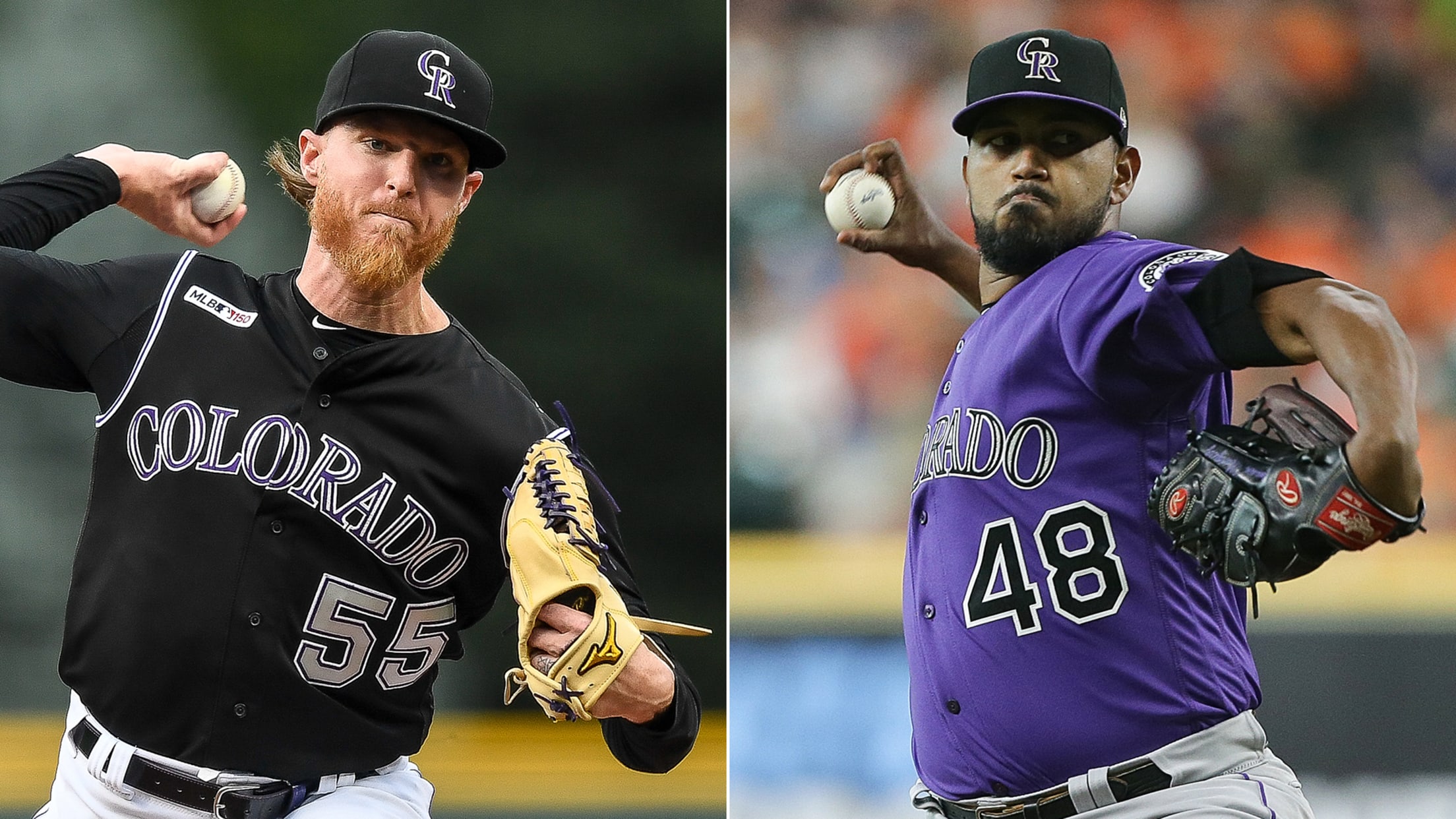 DENVER -- Is the fastball down on the outs? Let's dive in, and even wax poetic (or something like that) in the latest Inbox.