Rockies sign Cuban SS Dyan Jorge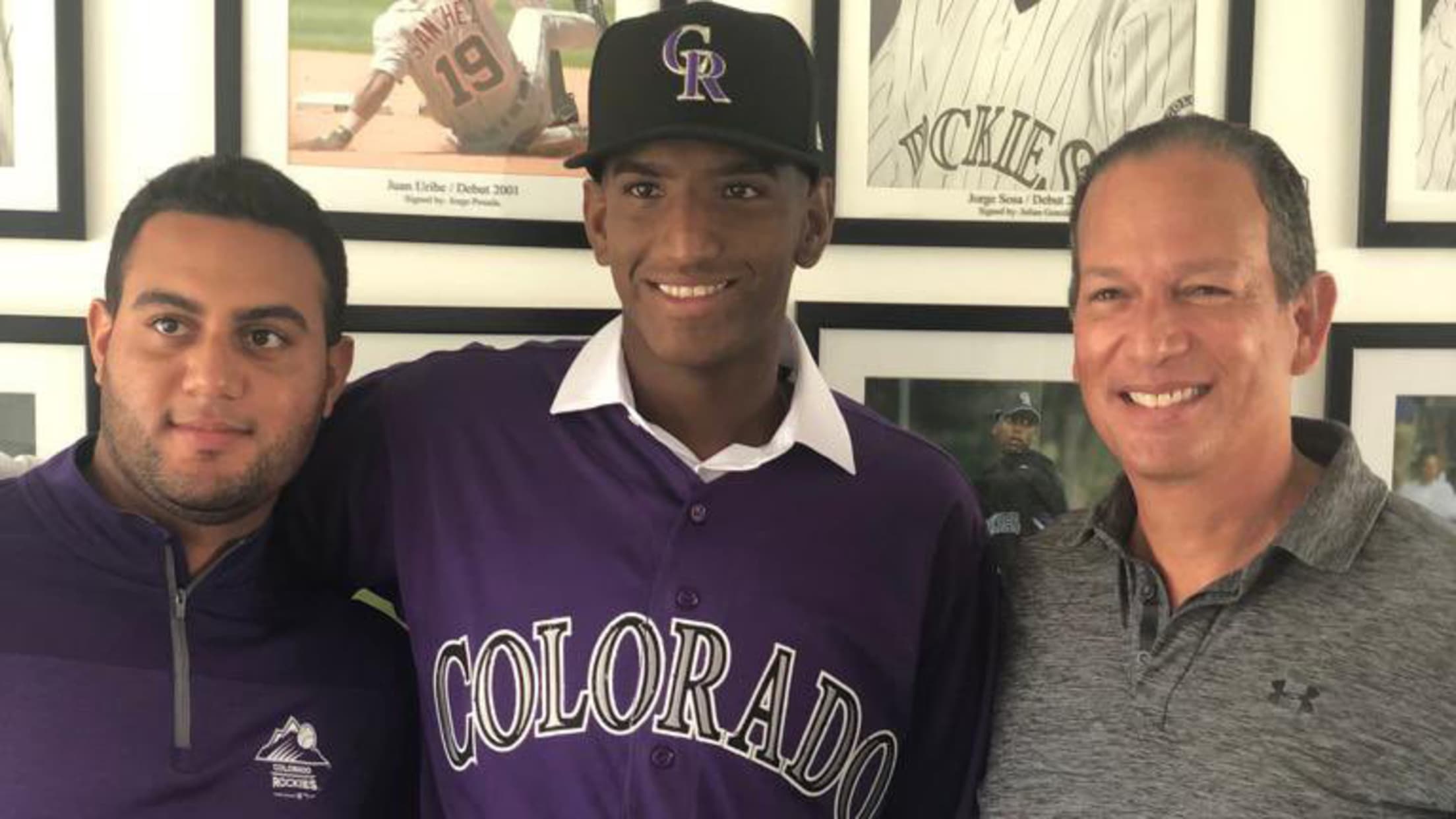 The wait is over for Cuban shortstop Dyan Jorge. The infielder, who ranks No. 15 on MLB.com's Top 50 International Prospects list, and the Rockies agreed to a deal for $2.8 million. The Rockies, who have a bonus pool of $6,262,600, have not confirmed the agreement. Jorge, 18, was the
Rockies prospect Veen's best tool? His mind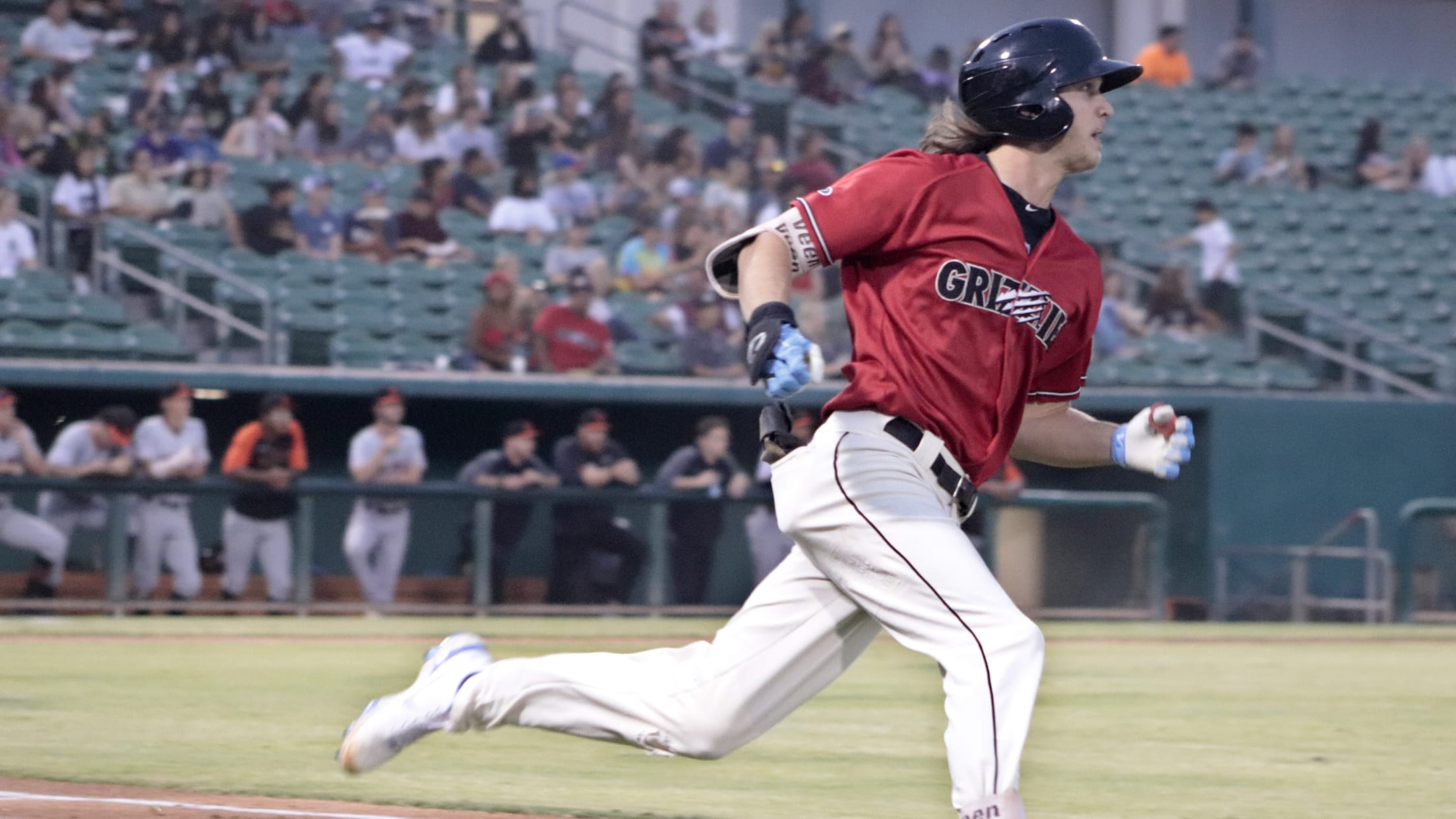 DENVER -- Rockies top MLB Pipeline prospect Zac Veen proved a quick study last season. The Rockies selected Veen in the first round (ninth overall) in 2020, which meant his first possible pro summer was wiped out by the pandemic. That meant a year delayed in learning to think and
Rox to play D-backs in 2 ST games in Vegas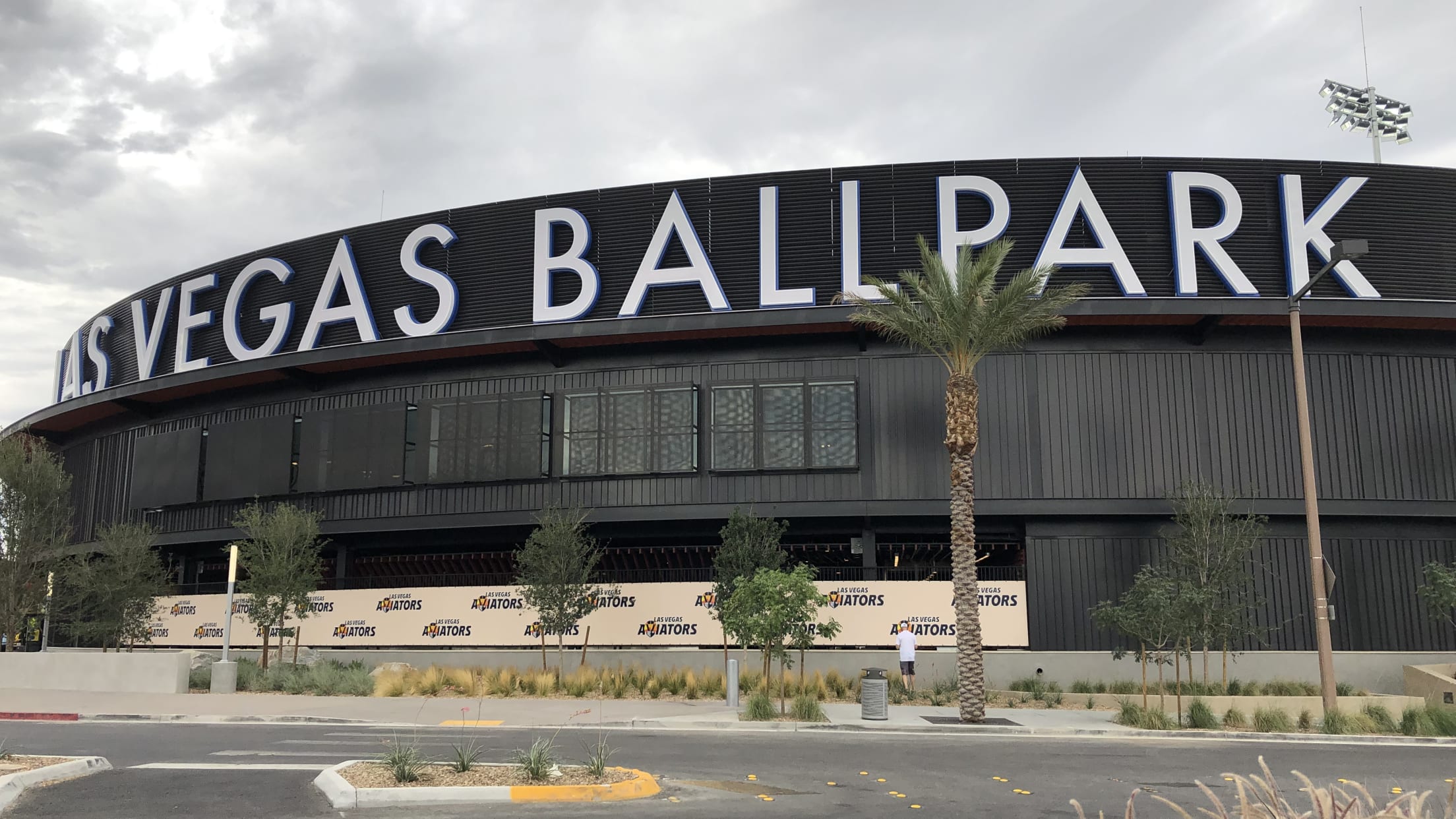 The Colorado Rockies announced today that they will play two Spring Training games against the Arizona Diamondbacks at Las Vegas Ballpark in Las Vegas, Nev. on March 18 and 19. Las Vegas Ballpark is home to the Las Vegas Aviators, the Triple-A affiliate of the Oakland Athletics, with the contests
Rockies revamp front office ahead of 2022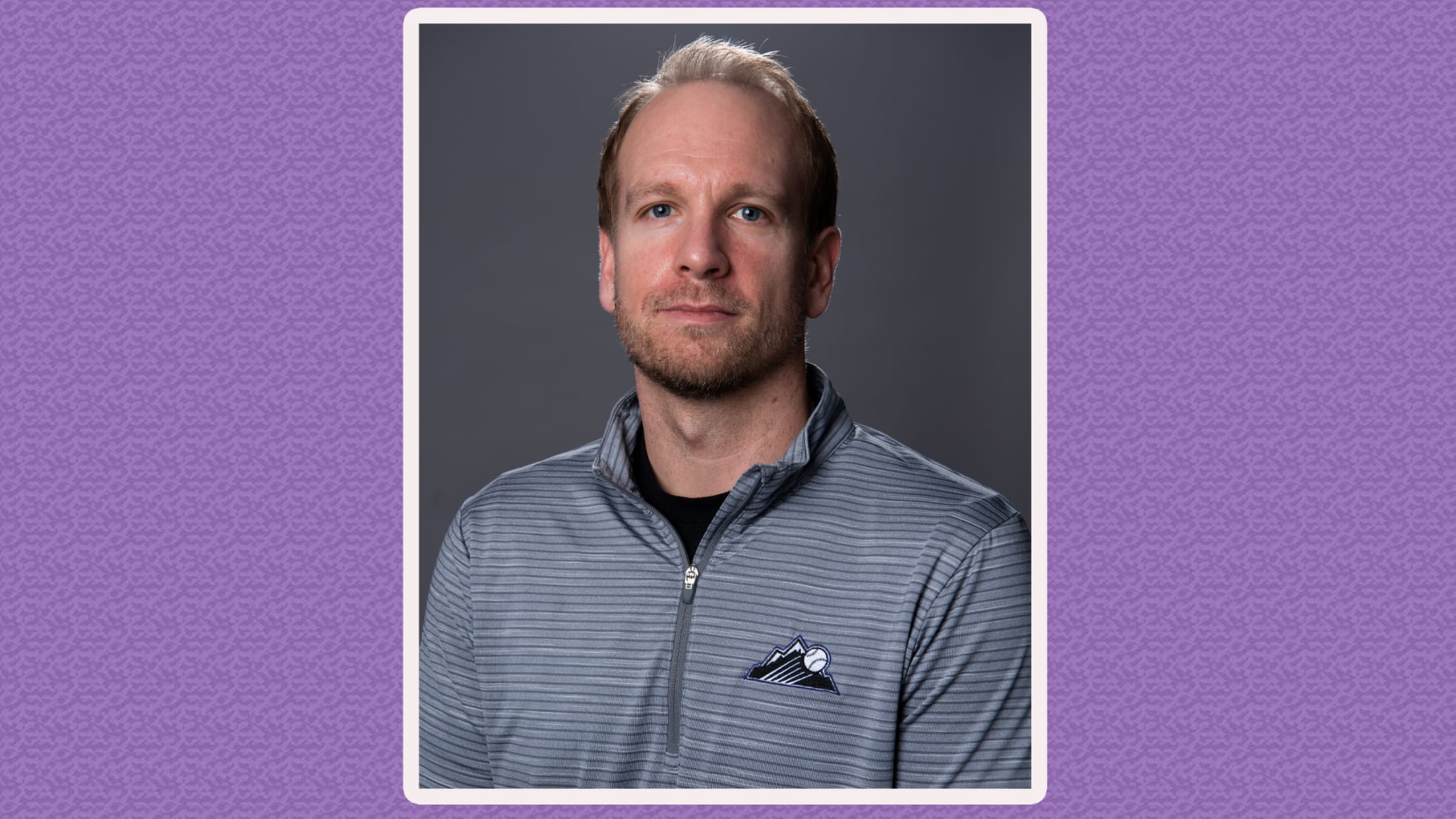 DENVER -- Rockies assistant general manager Zack Rosenthal is excited for new ideas. The Rockies' research and development department lost personnel during the pandemic and was short-staffed in 2021 during a resulting hiring freeze. But Rosenthal this week revealed a rebuilt staff, full of ideas from other organizations and other
Here's every team's greatest player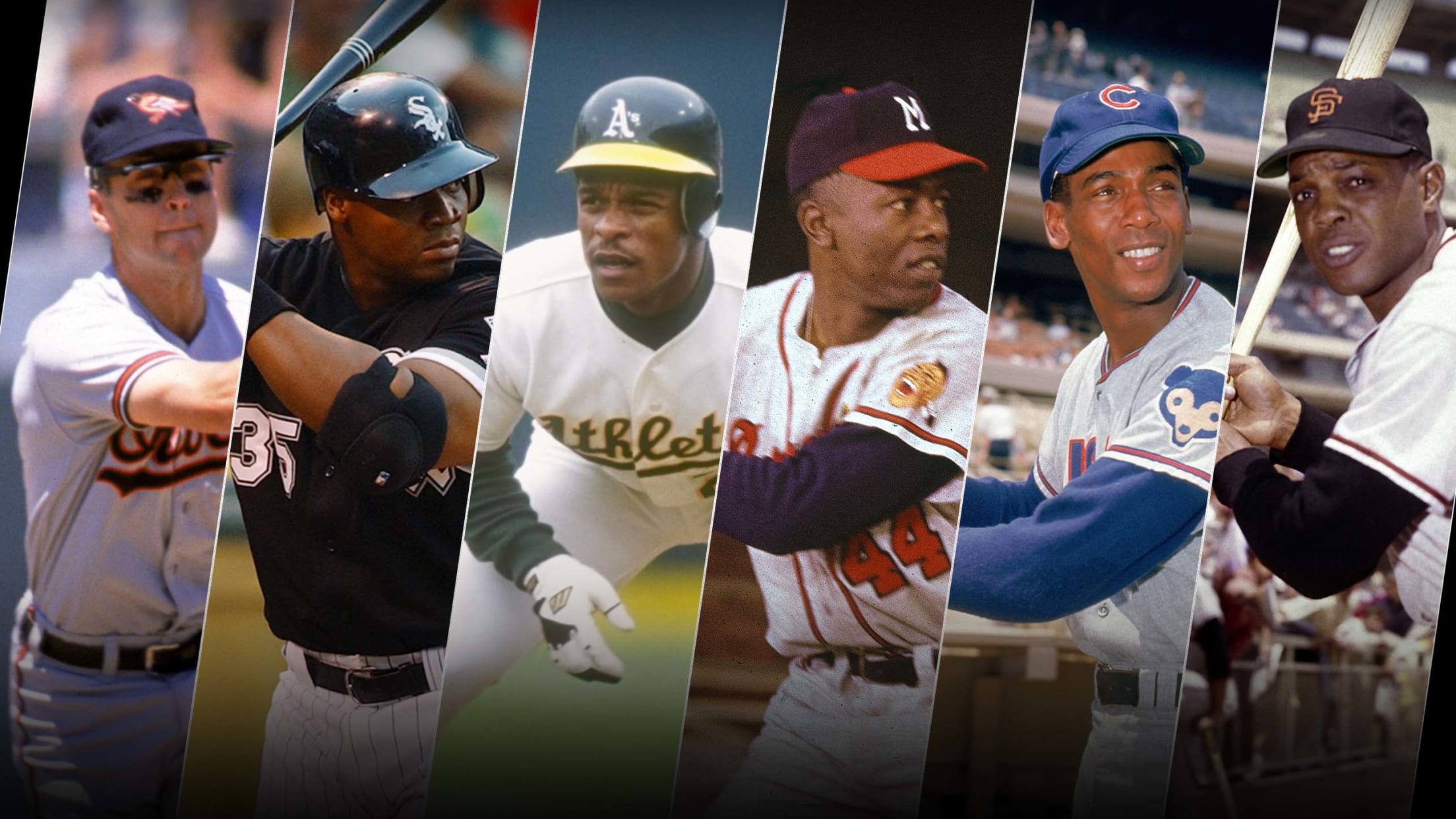 Every MLB franchise has its icons. But these players are the icons of the icons. Here's the greatest player in franchise history for all 30 MLB teams, as assembled by the MLB.com staff.
Rockies Vault: Walker goes deep ... way deep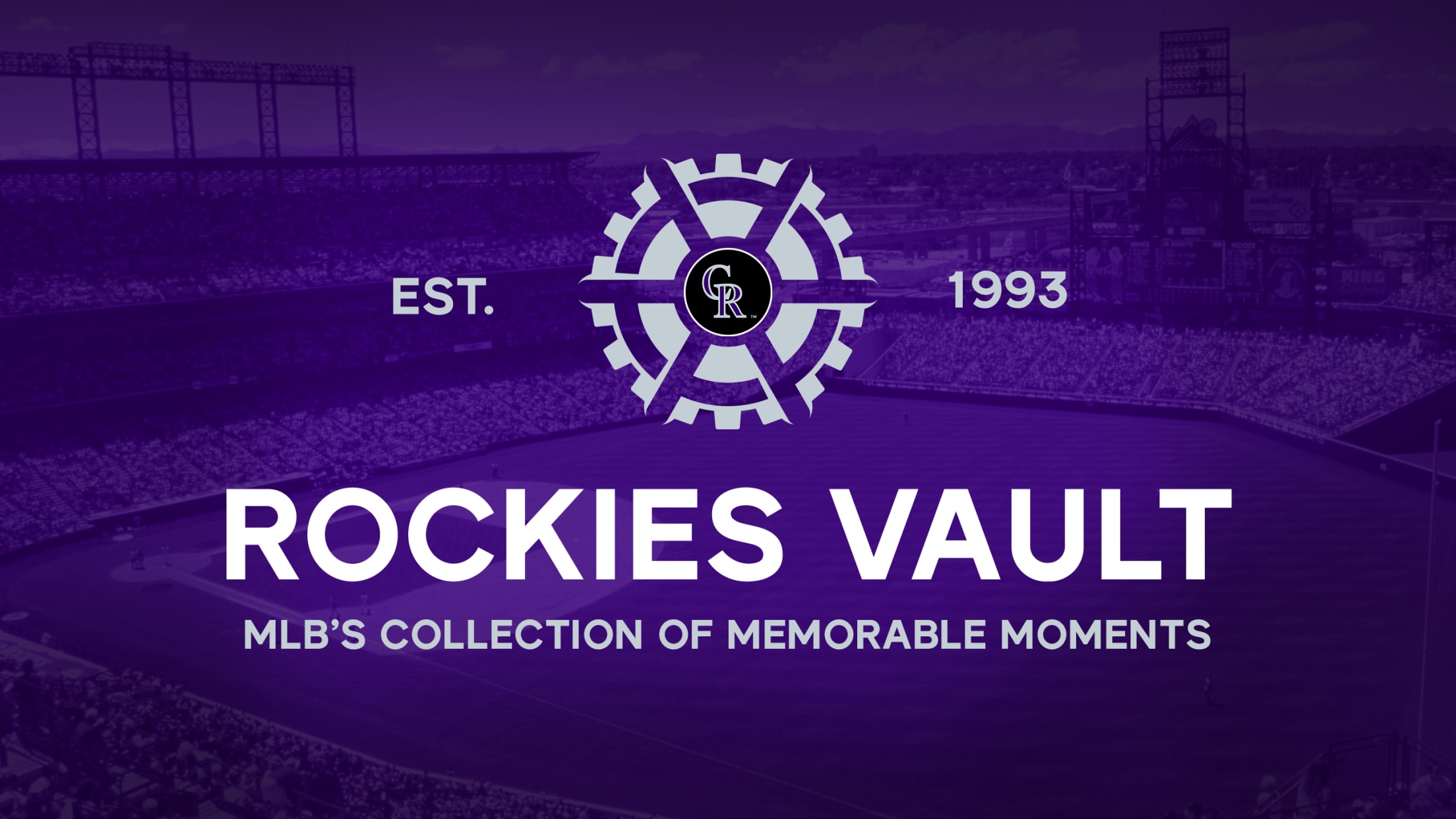 MLB.com is digging back into its massive video vault to uncover classic plays that you have loved, forgotten about or, perhaps, are discovering for the very first time. Watch these moments and many, many more on the MLB Vault YouTube page.
FAQ on the CBA negotiations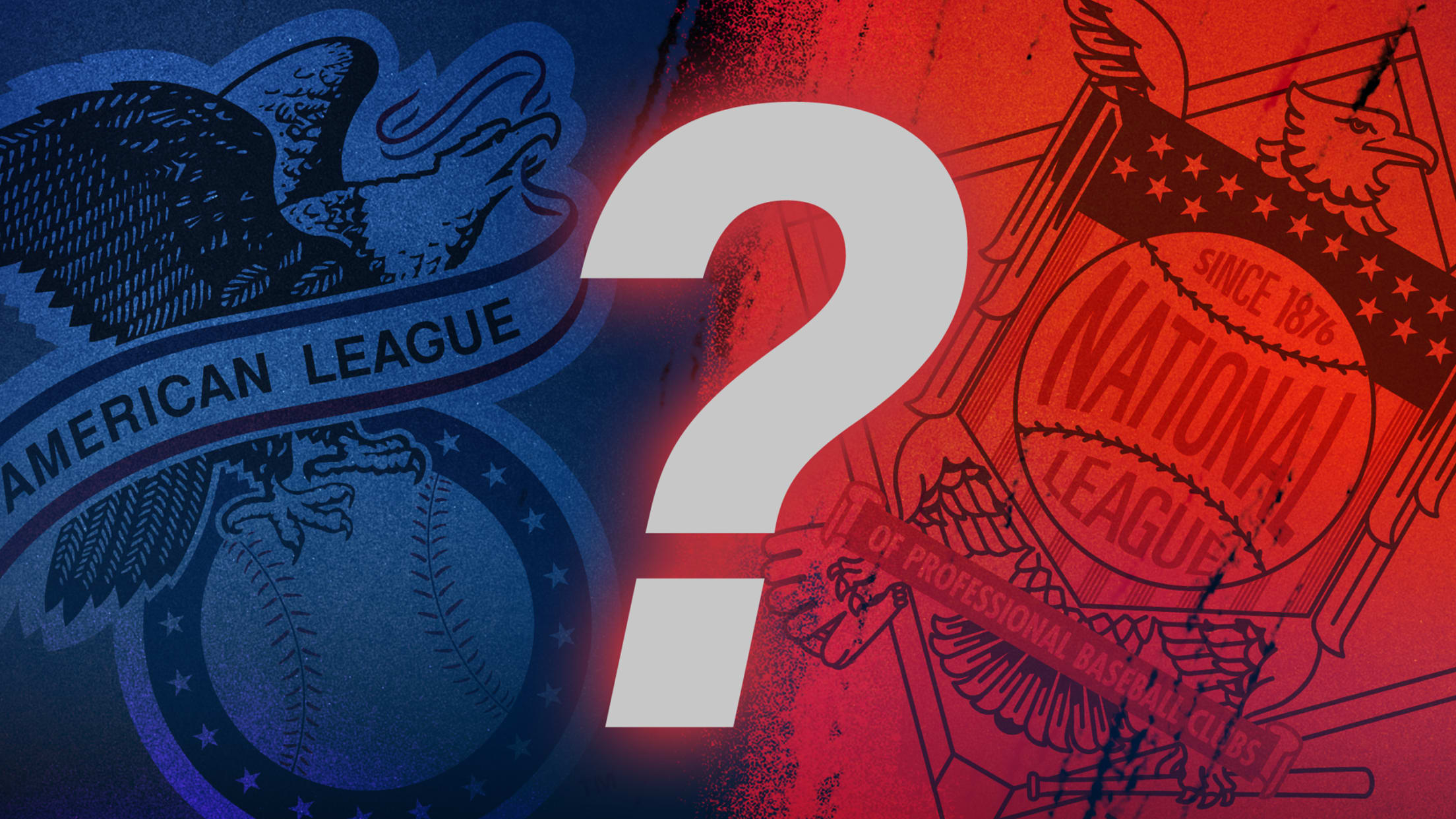 Q: Why did MLB lock out the players? A: Simply put, we believe that an offseason lockout is the best mechanism to protect the 2022 Championship Season. We hope that the lockout will jump-start the negotiations and get us to an agreement that will allow the season to start on
Prospects we expect to break out in '22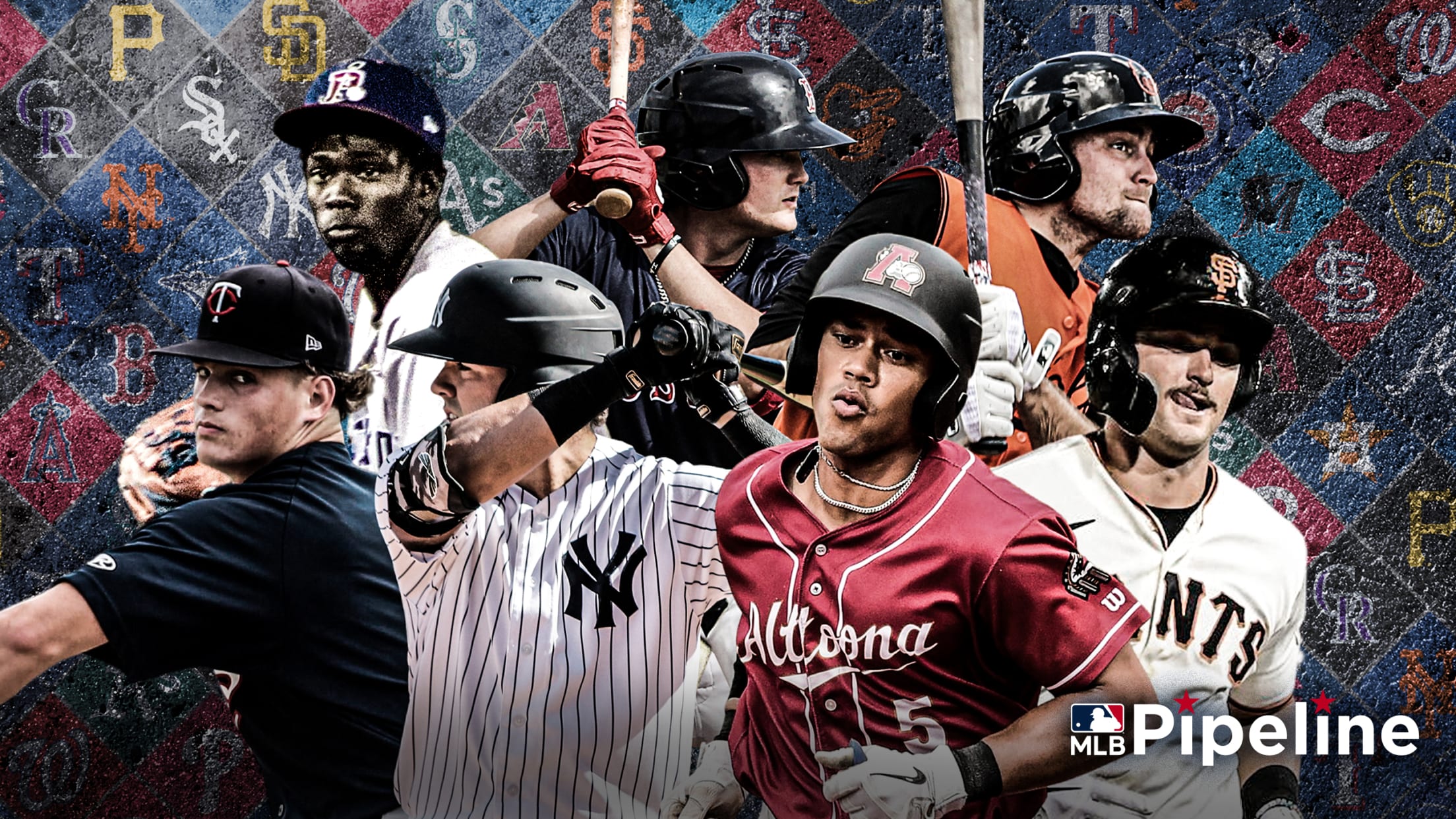 Here at MLB Pipeline, we like to begin the new year by picking prospects primed for a breakout in the upcoming season. When we highlighted a candidate from each organization last January, we identified eight players who wound up joining our Top 100 Prospects list in 2021 and another who
Keep an eye on these 12 Cuban free agents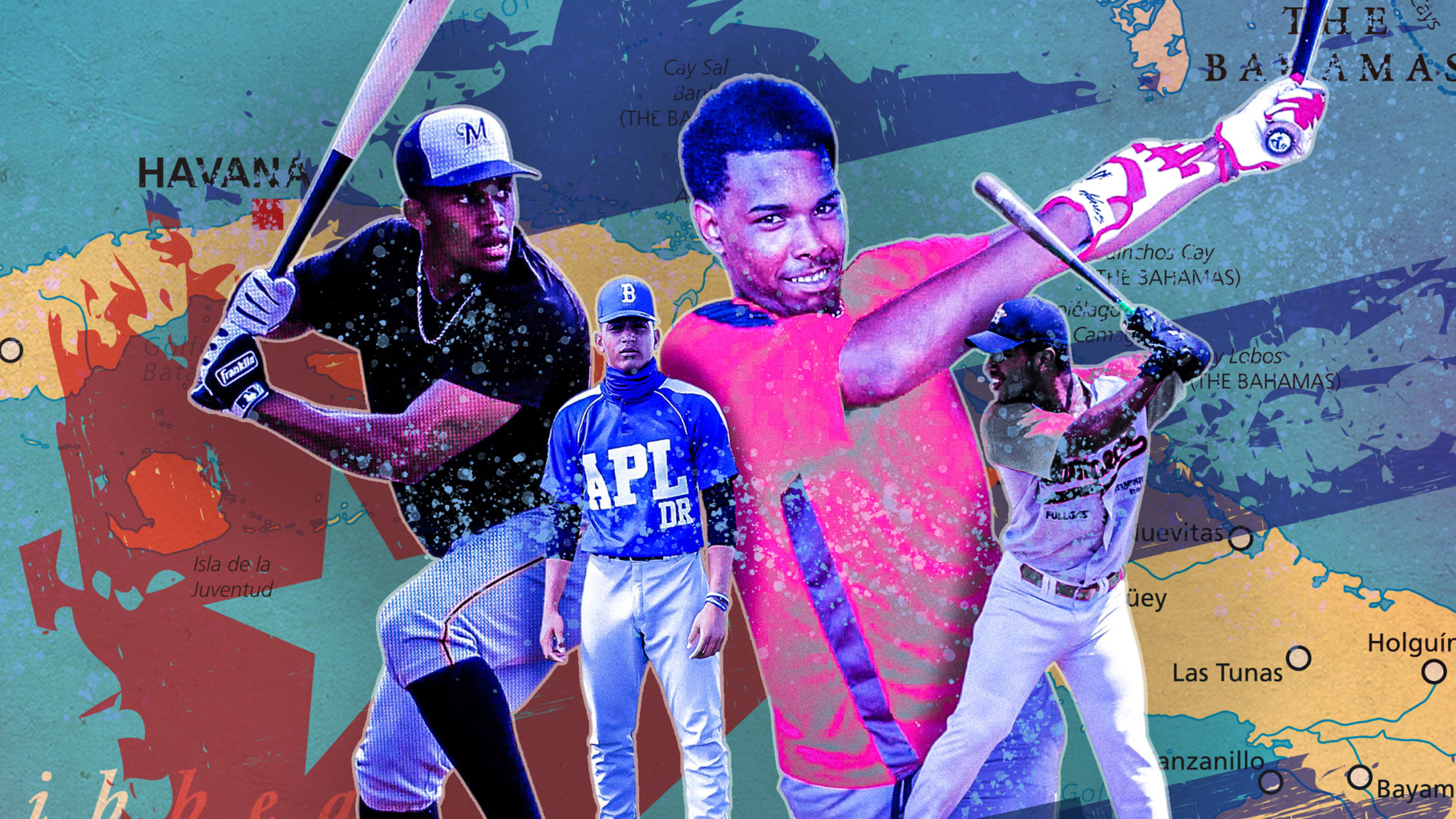 There are currently more than 150 Cuban-born players in the Major Leagues and Minor Leagues, and more are on the way. Several Cuban players are expected to sign during the 2022 international signing period, which runs until Dec. 15, including prospects with national team and Serie Nacional experience. • Top
Classic Rockies card: Vinny in '93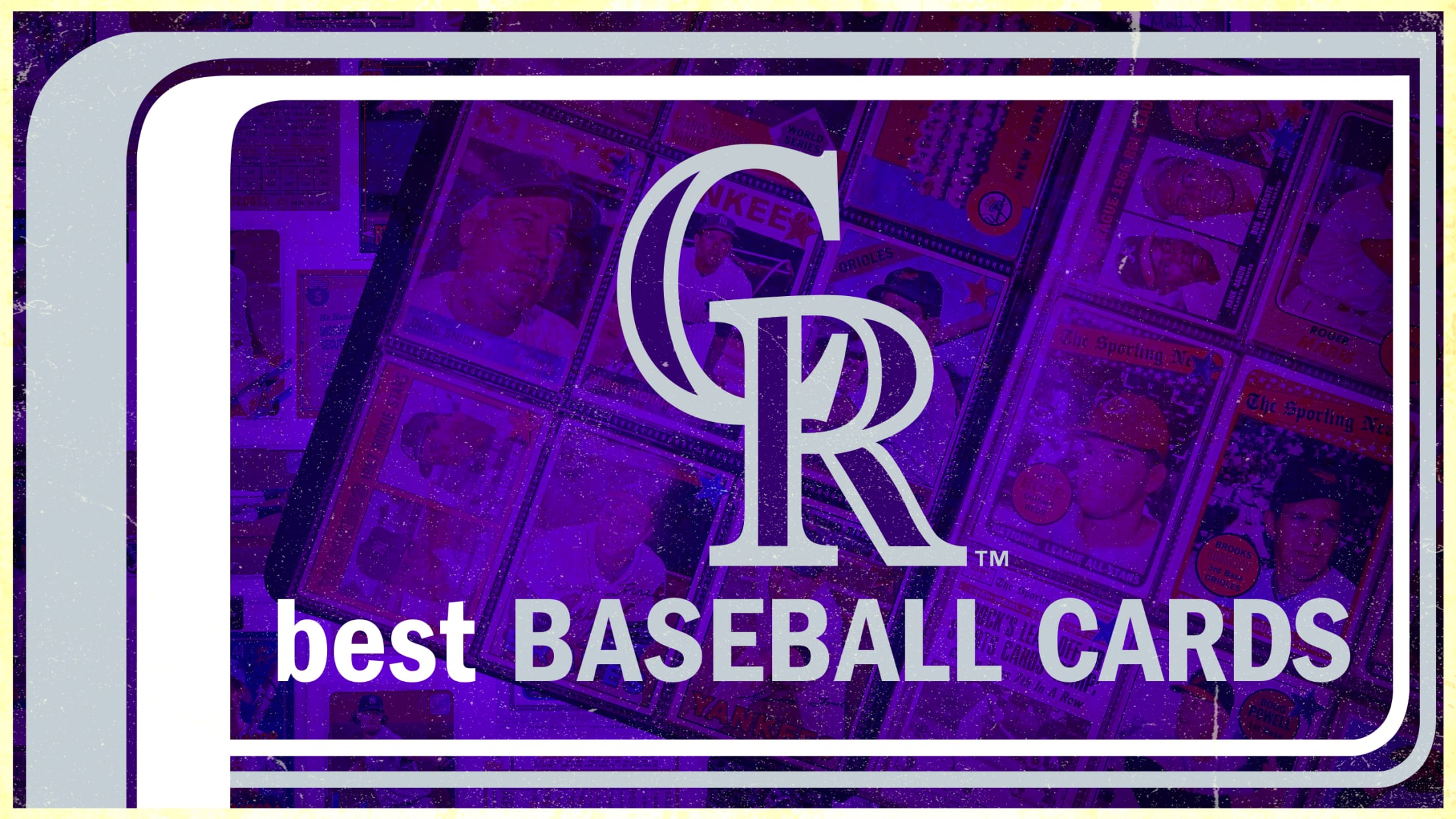 As part of the celebration of the 70th anniversary of Topps baseball cards, we've asked fans (as well as our staff) to submit their all-time favorite baseball cards, and we've broken them down by team. We'll be revealing submissions regularly throughout the season, ranging from the famous to the weird,
HOF debate: Does Helton get enshrined?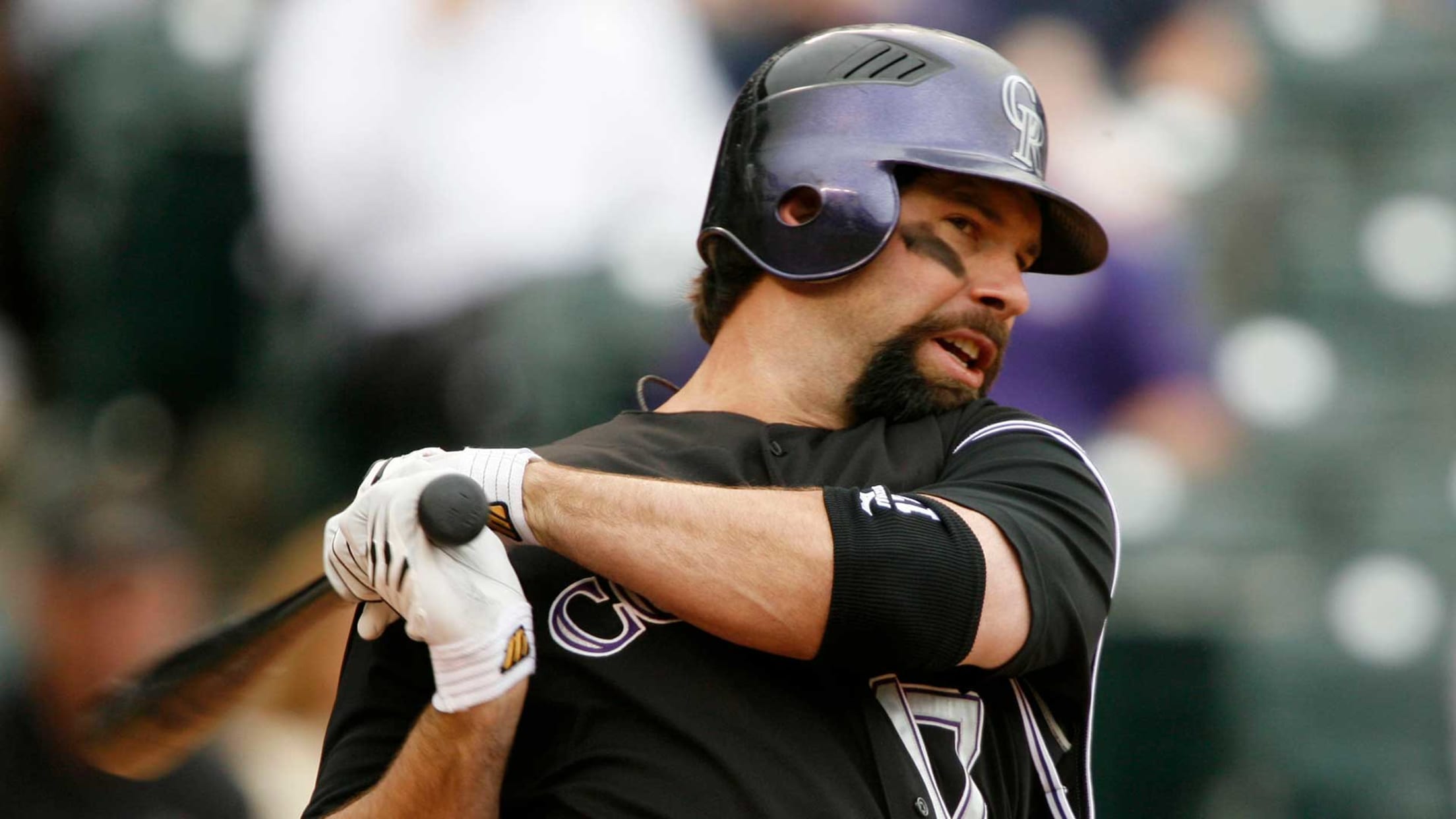 With the Hall of Fame election announcement approaching on Jan. 25, debate season is in full swing -- is he a Hall of Famer? Is he not? A group of MLB.com experts recently gathered to discuss the candidacy of former Rockies first baseman Todd Helton, who made a significant jump
Every team's leader in games played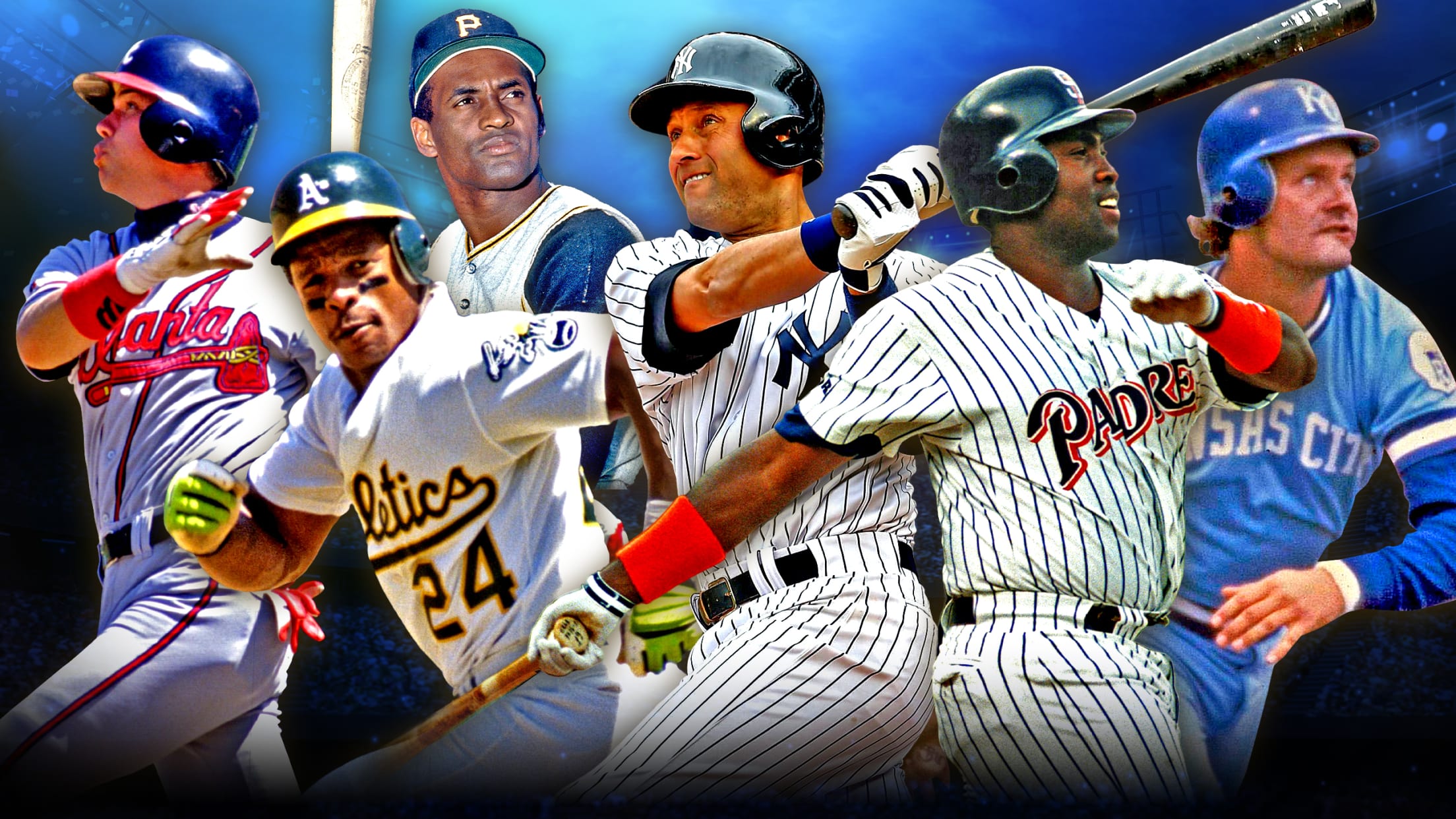 There are certain players who, when you think of a team, you can't help but think of that player wearing that uniform. There's something about putting on that uniform every day that sticks in people's minds. You'll always be in that uniform … even if someday you wear somebody else's.
Best pop culture moments for all 30 teams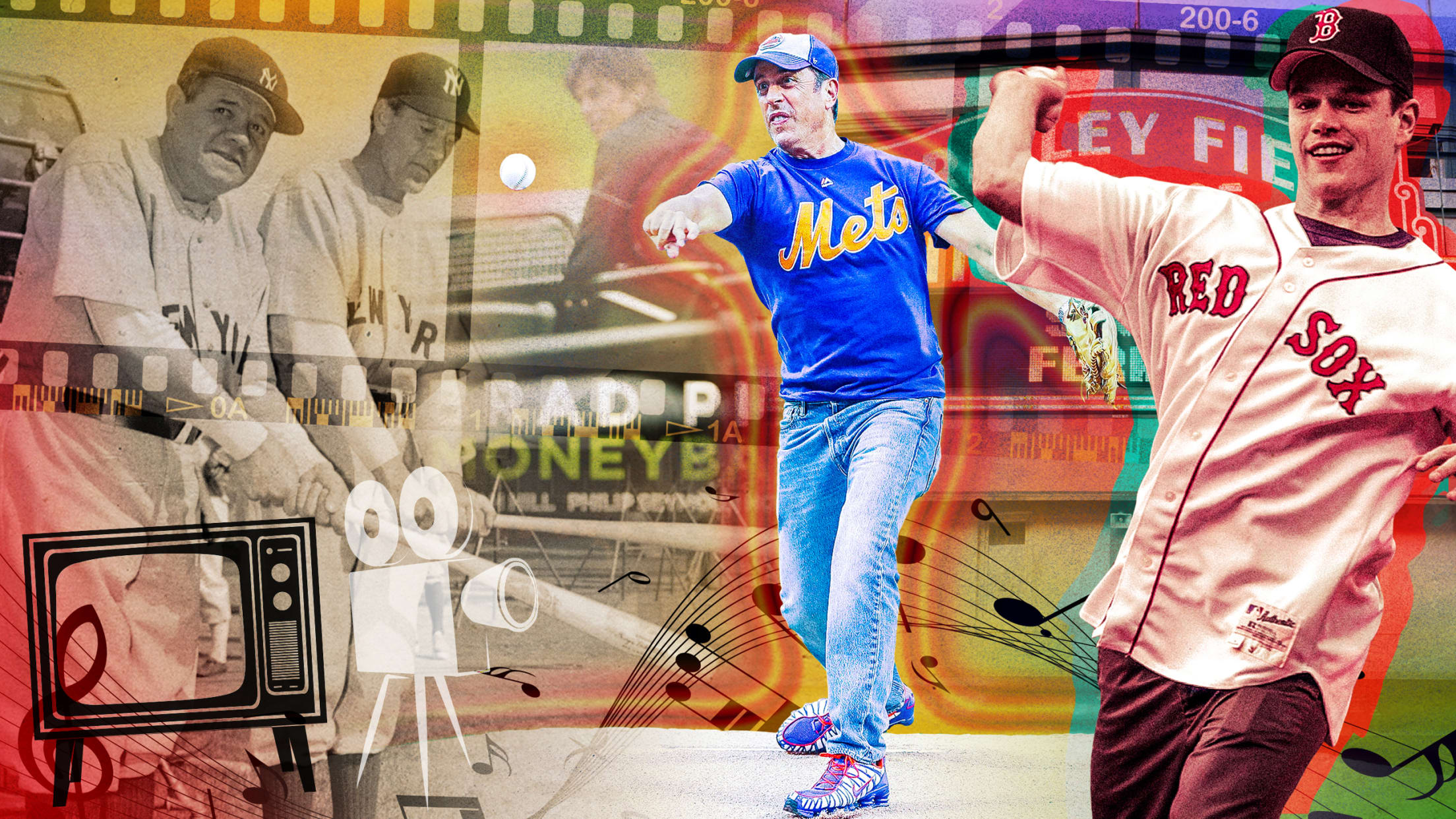 Every franchise has its pop culture moments, whether it's George dragging the Commissioner's Trophy around Yankee Stadium in Seinfeld, the family from the movie Parenthood going to a Cardinals game or Magnum, P.I. wearing a Tigers hat. Some teams are ubiquitous in pop culture, like the Yankees, and some teams
Best gift each team has ever received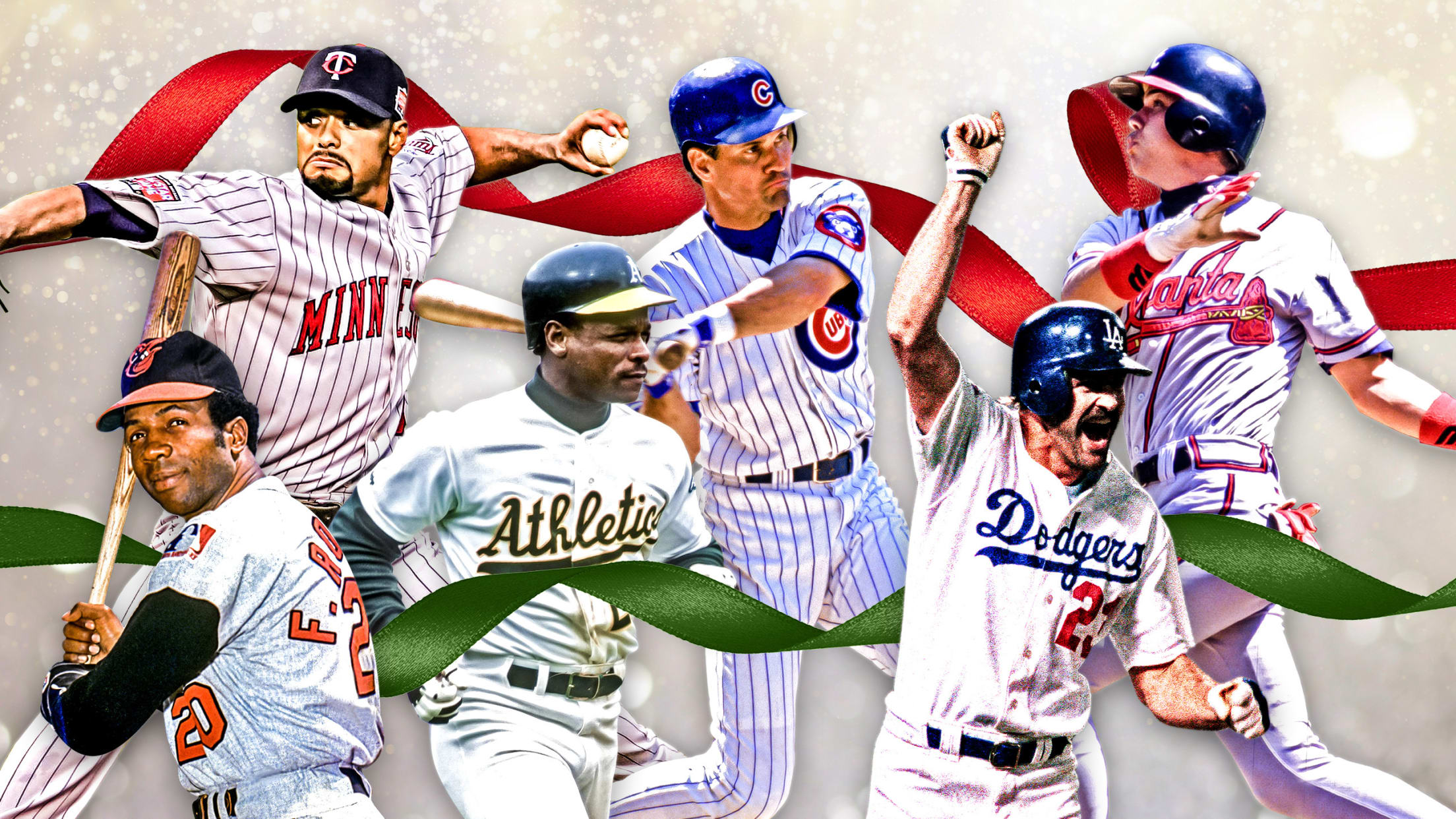 With the holiday season in full swing, it's the perfect time to recognize the best gift every Major League club has ever received. And while the old adage says it's better to give than to receive, there's no question that each team and its respective fanbase was grateful to be
2022 mock Draft: Top 10 picks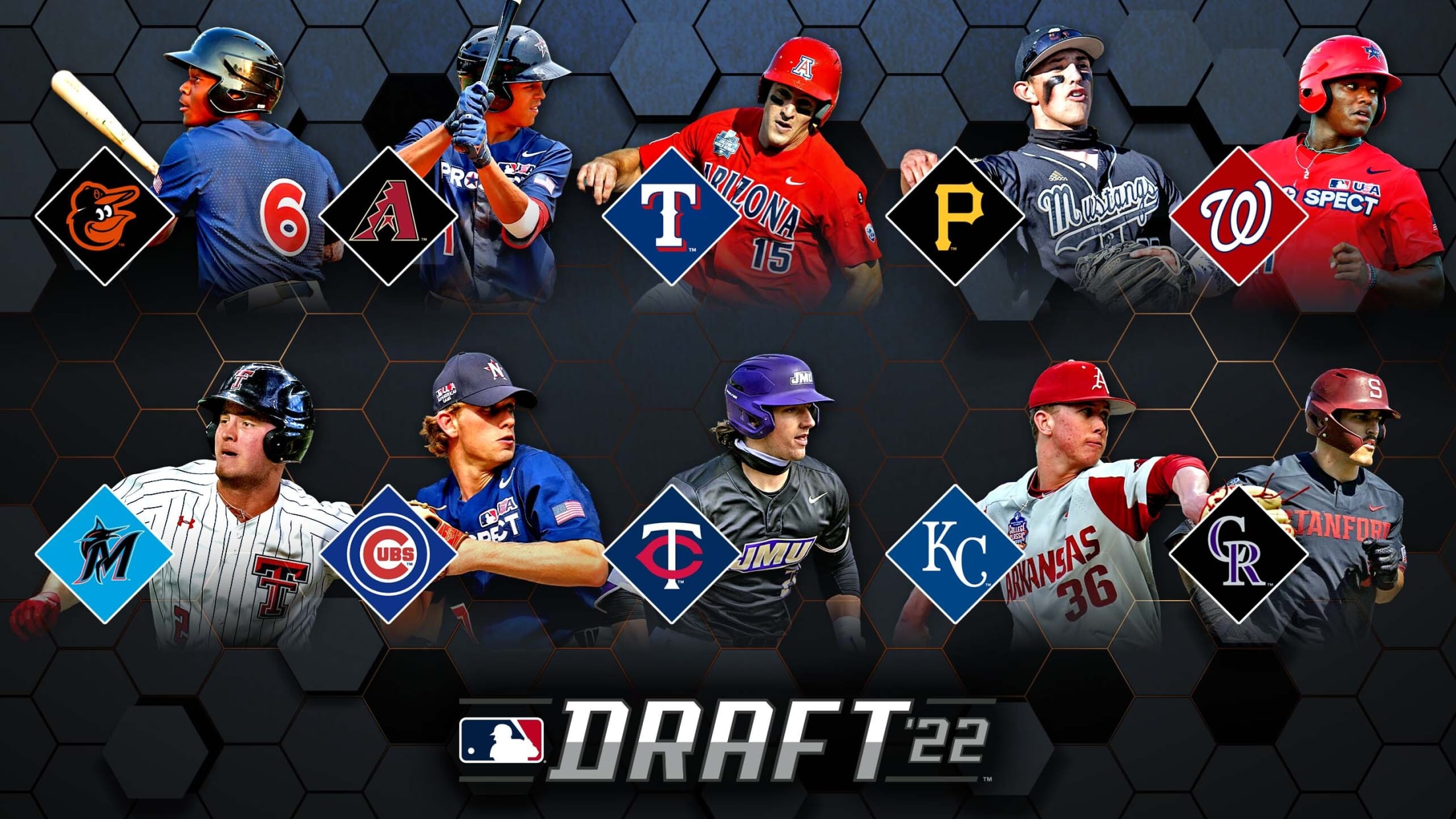 MLB Pipeline has just released its initial 2022 Draft Top 100 Prospects list, so of course it's time for a look at how the first 10 picks might unfold -- even if the Draft is still seven months away. The Orioles own the No. 1 selection for the second time
Each team's breakout prospect from 2021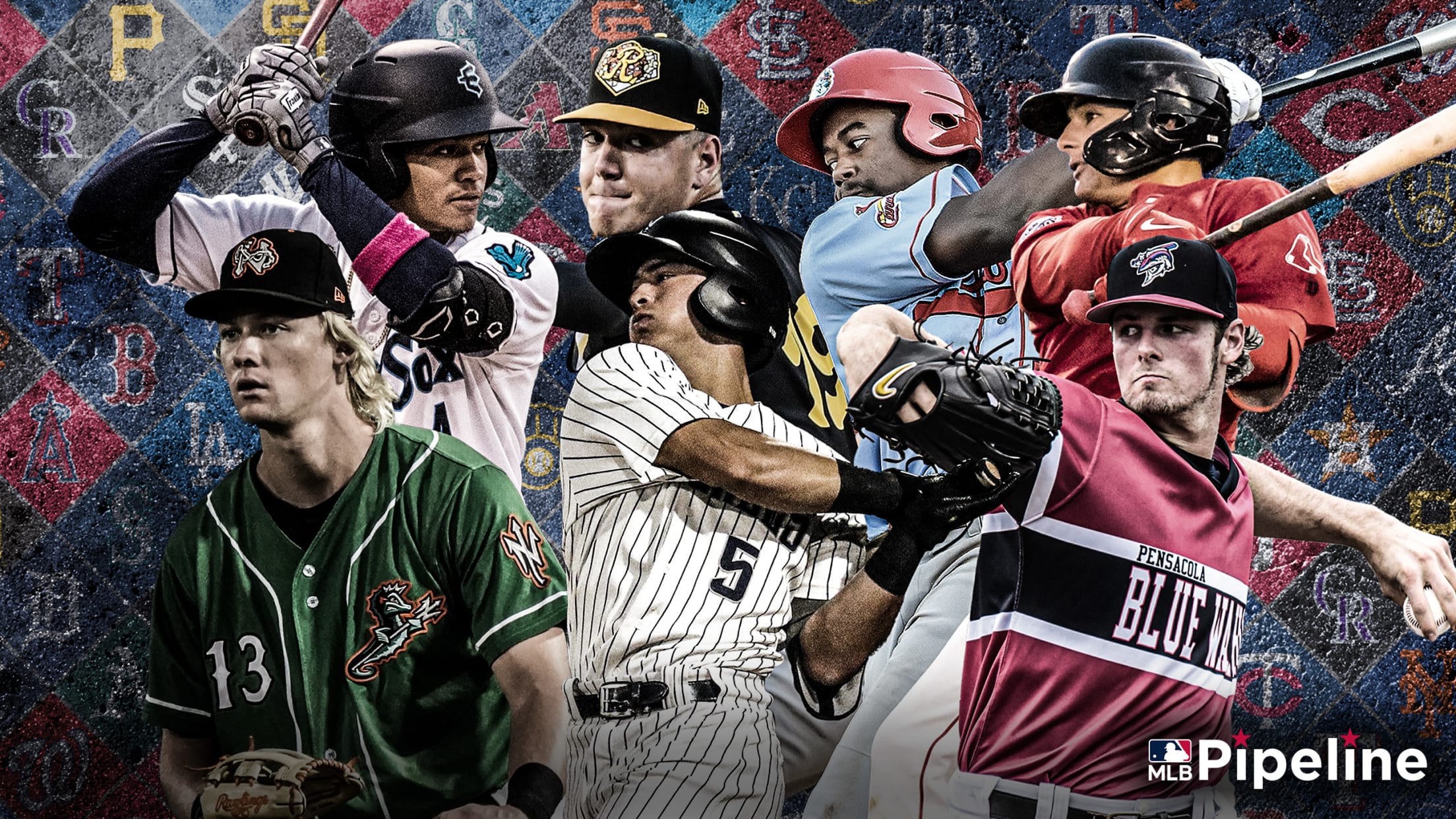 Breakouts are, by definition, unpredictable. Or they're meant to be, anyways. When the MLB Pipeline team set out to predict prospect breakouts for the 2021 season last January, we didn't expect to go a full 30-for-30. Indeed, half of the fun around prospect coverage is seeing who can beat expectations
2022's Top 100 Draft prospects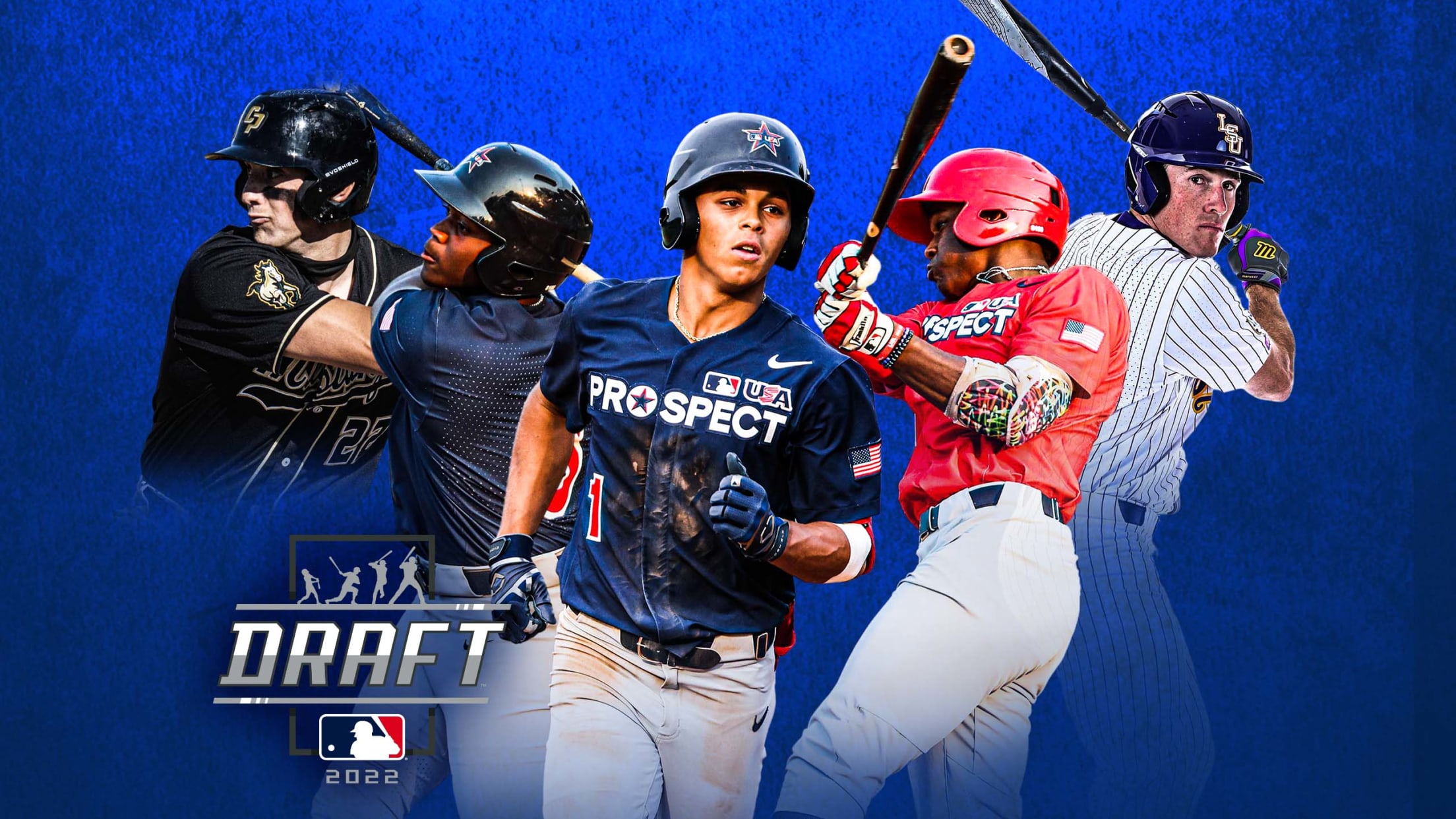 If you like hitting, the 2022 Draft Class will be the one for you. MLB Pipeline's Top 100 Draft prospects list for 2022 is hot off the presses. And while a lot can happen between now and the actual Draft in July, it seems bat-heavy, especially at the top. There
Each team's youngest top pitching prospect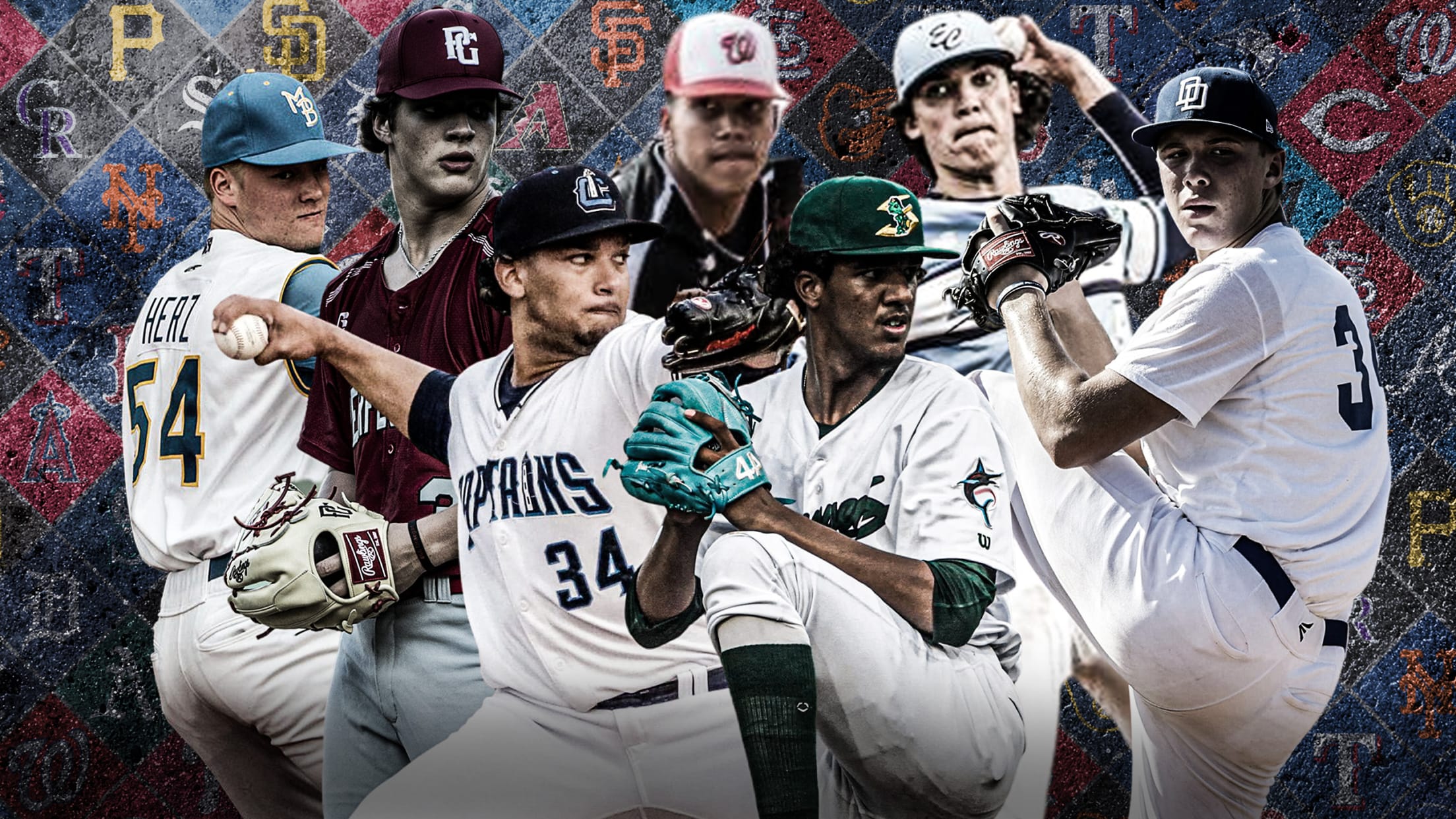 A week ago, we featured the youngest hitters ranked among each organization's Top 30 prospects. Now it's time to shine a light on the mound. While the hitting group was stacked largely with international signees, this crop of young pitchers is much different. A total of 25 of the 30
Hurdle returning to Rox as special assistant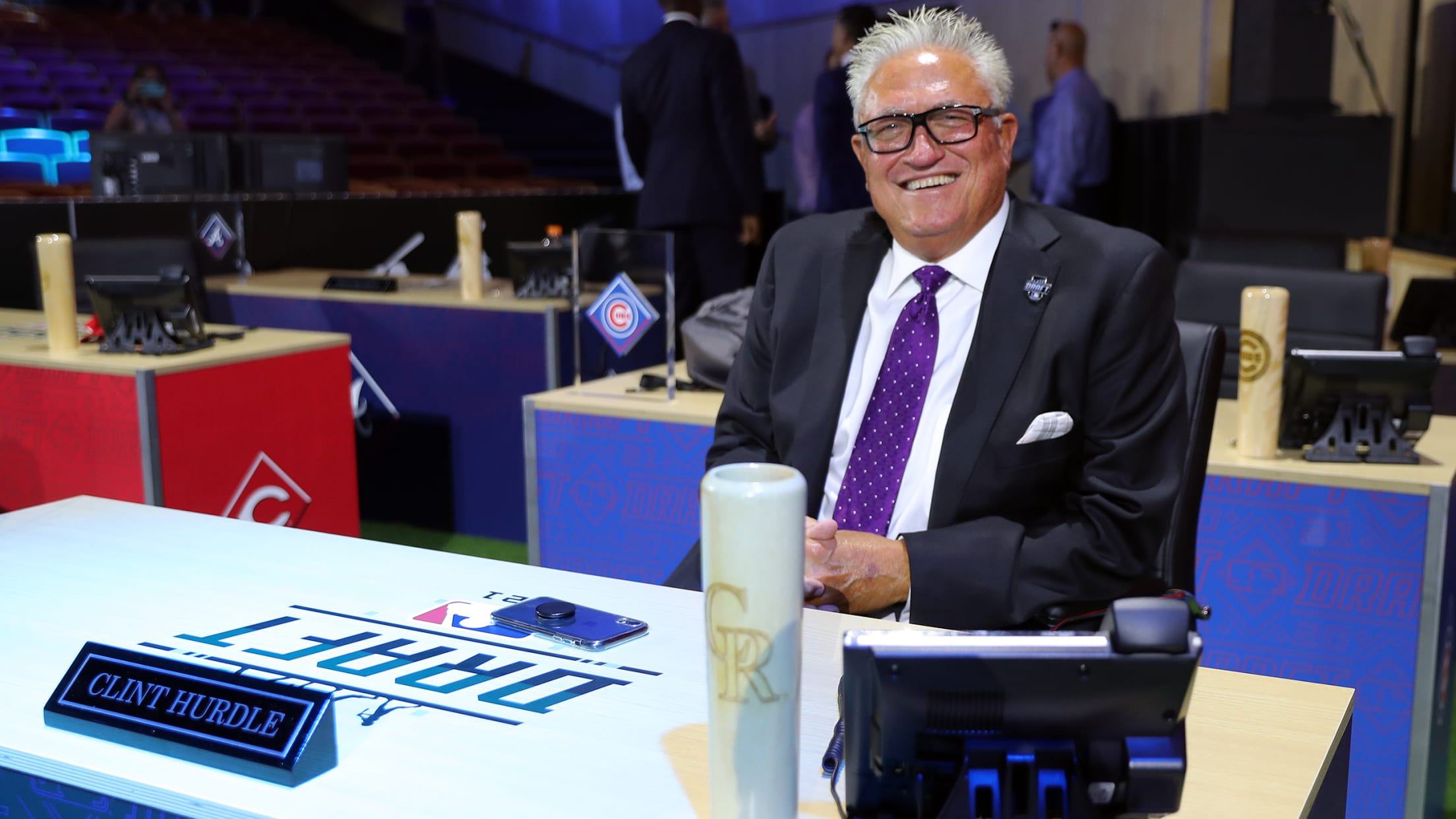 DENVER -- Clint Hurdle, who managed the Rockies to the 2007 World Series, is returning to the organization as a special assistant to the general manager with an emphasis on player development, the club confirmed Thursday. Tracy Ringolsby of insidetheseams.com first reported the move, which has been long in the
Rockies name 3 additions to coaching staff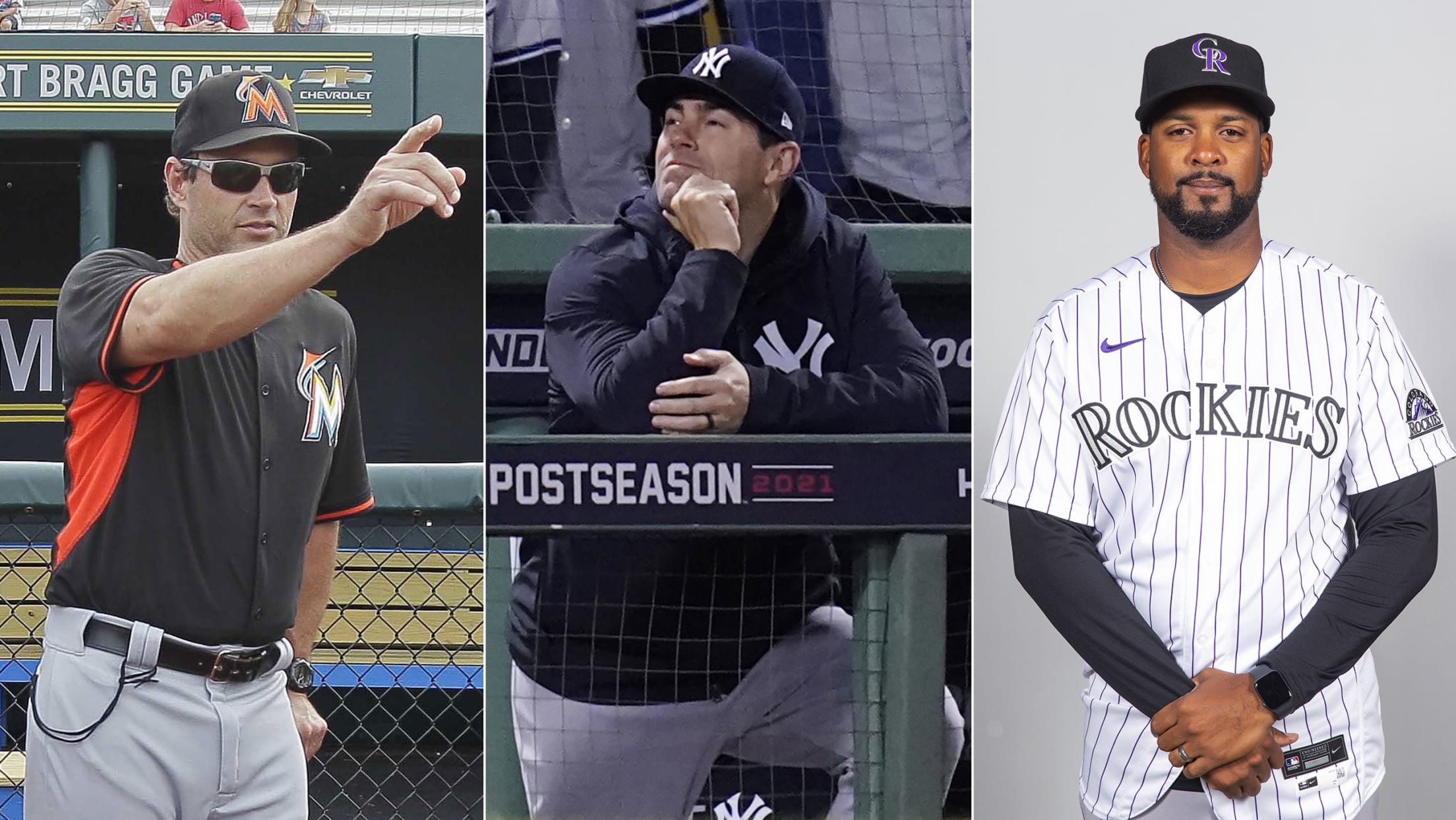 DENVER -- The Rockies have imported two coaches -- Reid Cornelius from the Marlins as bullpen coach and P.J. Pilittere from the Yankees as assistant hitting coach -- and promoted Andy González from the Minor League system, also to serve as assistant hitting coach. As previously announced, Darryl Scott will
Rockies add Rodriguez in Minors Rule 5 Draft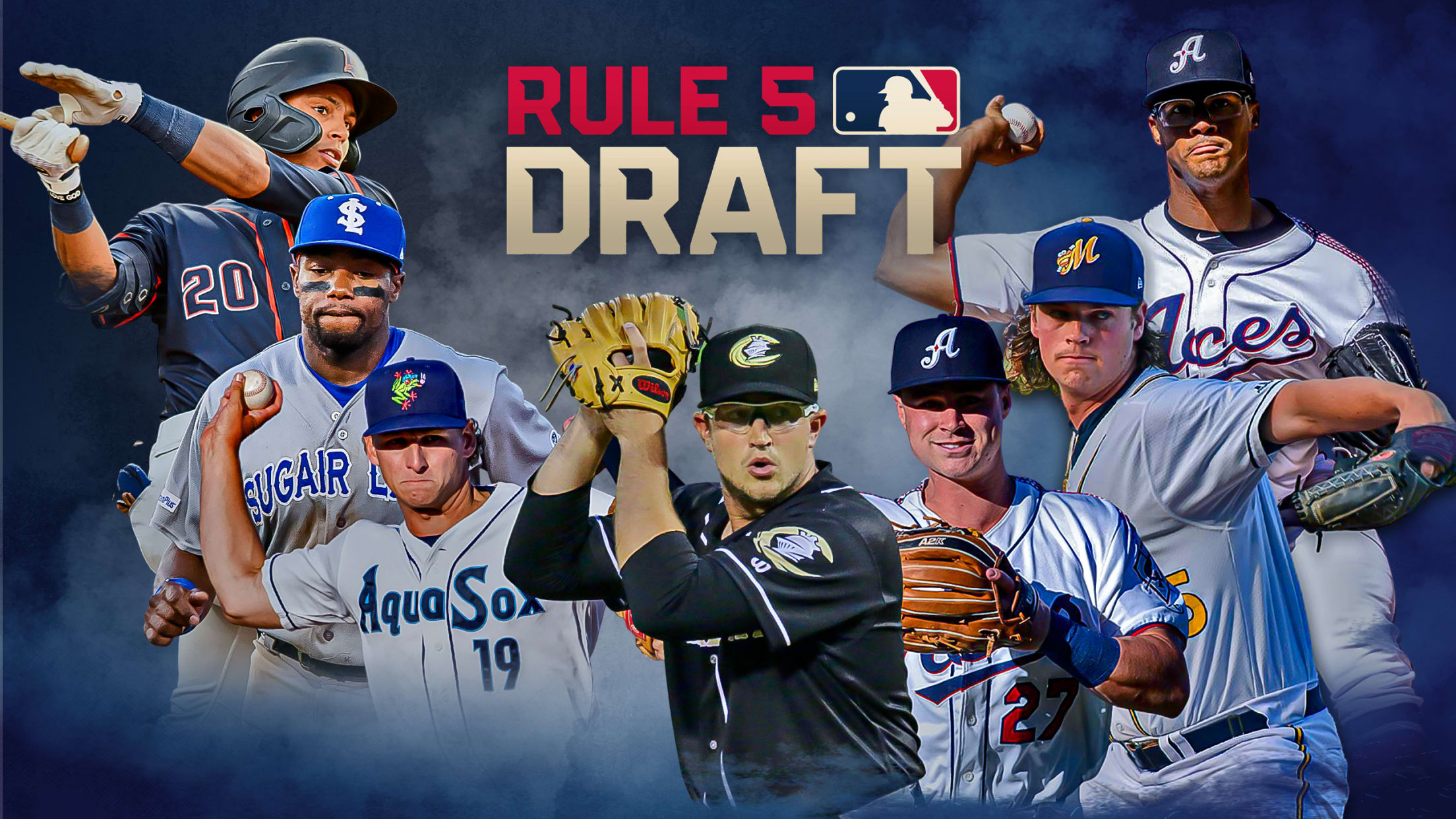 Starting with right-hander Nolan Hoffman and ending with Carlos Santiago, a total of 51 selections were made in the 2021 Minor League phase of the Rule 5 Draft. The complete results are posted below. Typically, the Rule 5 Draft consists of Major League and Minor League phases, but since all
Visit Fresno Grizzlies' Chukchansi Park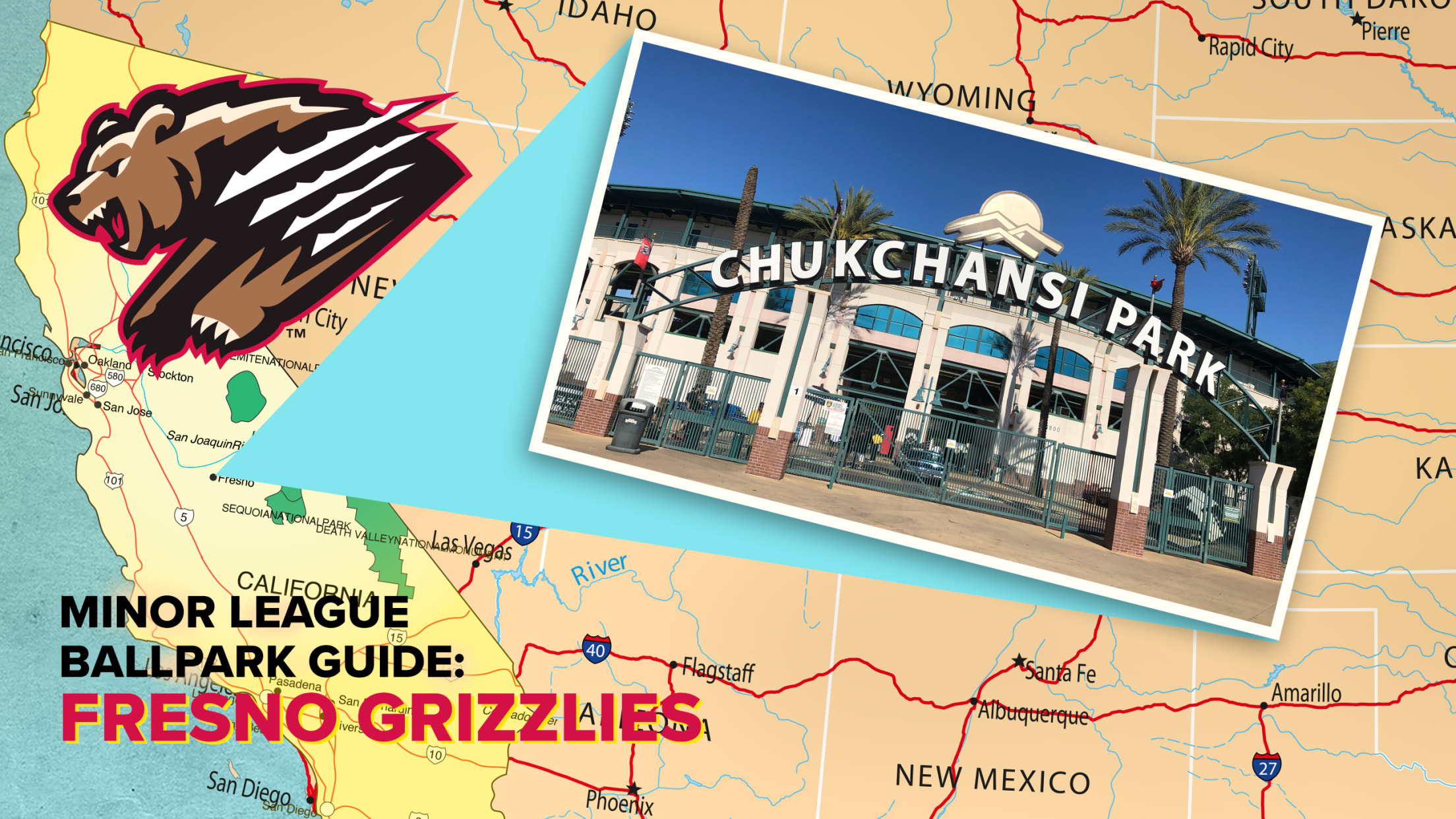 Welcome to Chukchansi Park, otherwise known as Growlifornia. This spacious facility, in downtown Fresno, is home to the Colorado Rockies' stars of tomorrow. The beer is cold, the tacos are abundant and the mascot is an ordained minister. A little something for everyone.
Each team's youngest top position prospect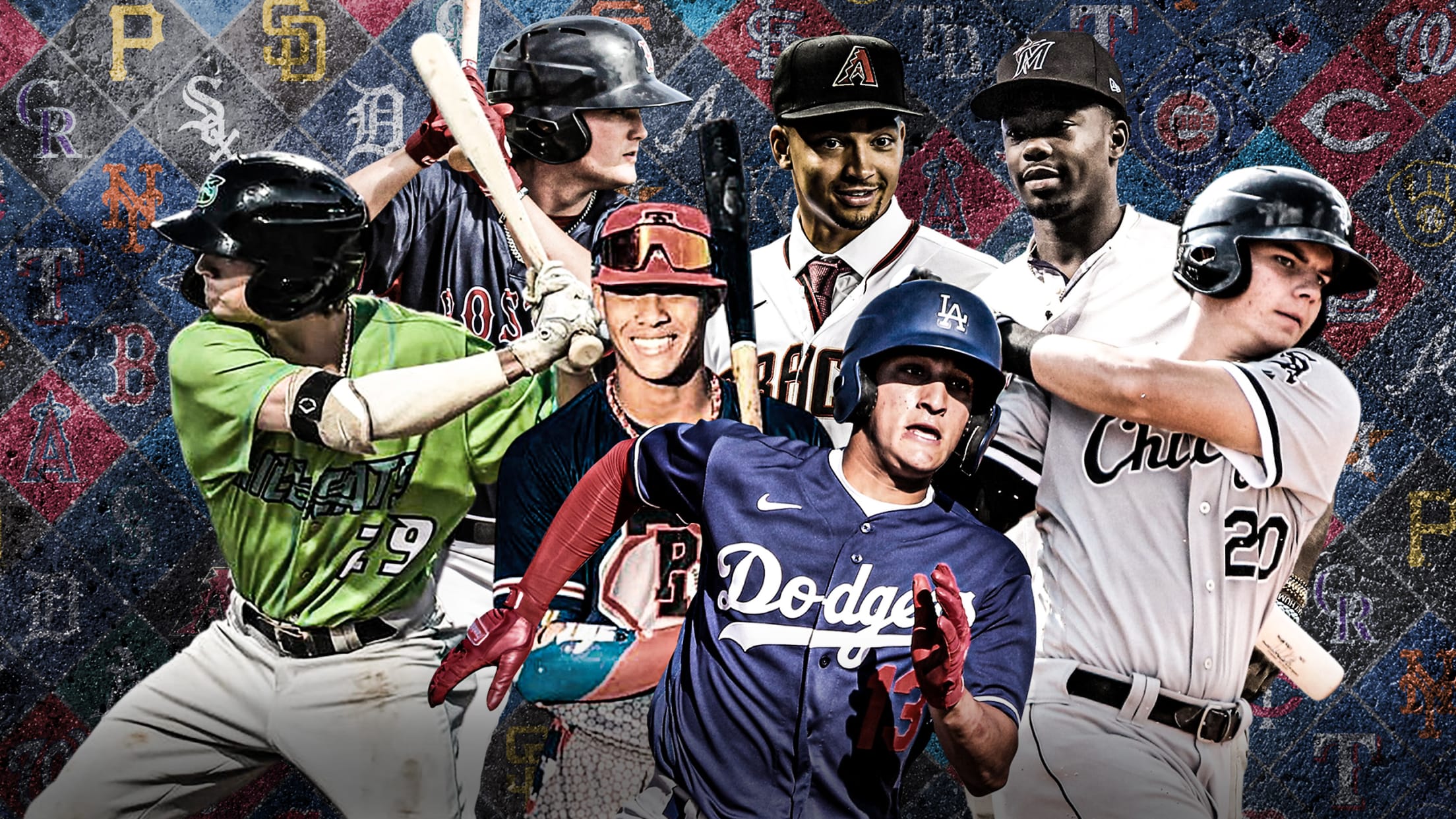 Time is on their side. Yes, it is. And so is a whole lot else. Age may be just a number to the rest of us, but in baseball, it can be an important data point. A 24-year-old hitting .330 at Double-A isn't quite like a 19-year-old putting up the