Arenado looking to move past offseason strife
Star third baseman focused on playing hard and for teammates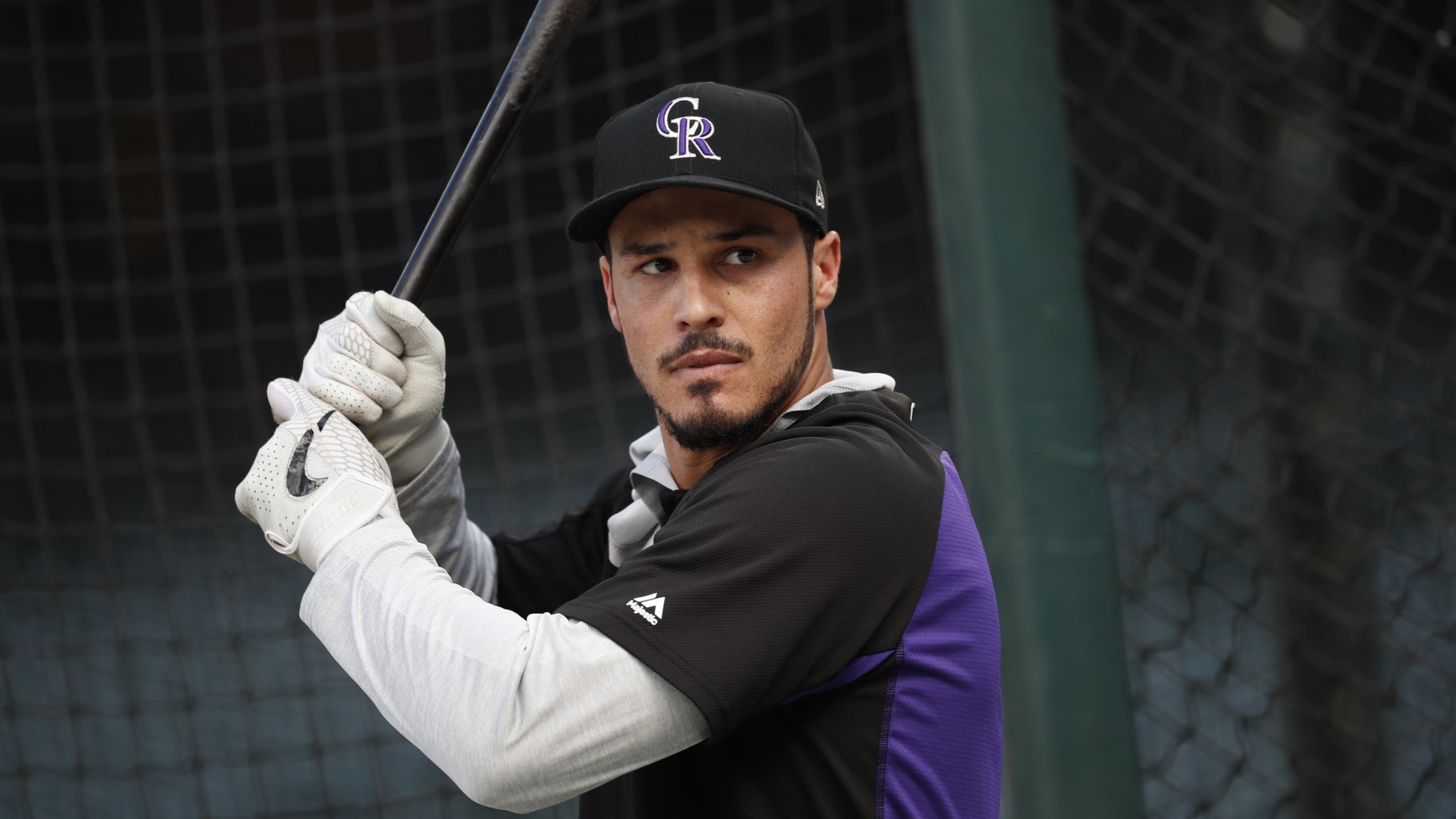 SCOTTSDALE, Ariz. -- Declining to say whether he pushed to be traded, Rockies third baseman Nolan Arenado vowed to push past an offseason of friction between him and the front office. "I'm just more concerned to play -- play hard and play for my teammates," Arenado said on Sunday, as
Notes: Hilliard's adjustments; Tapia's derring-do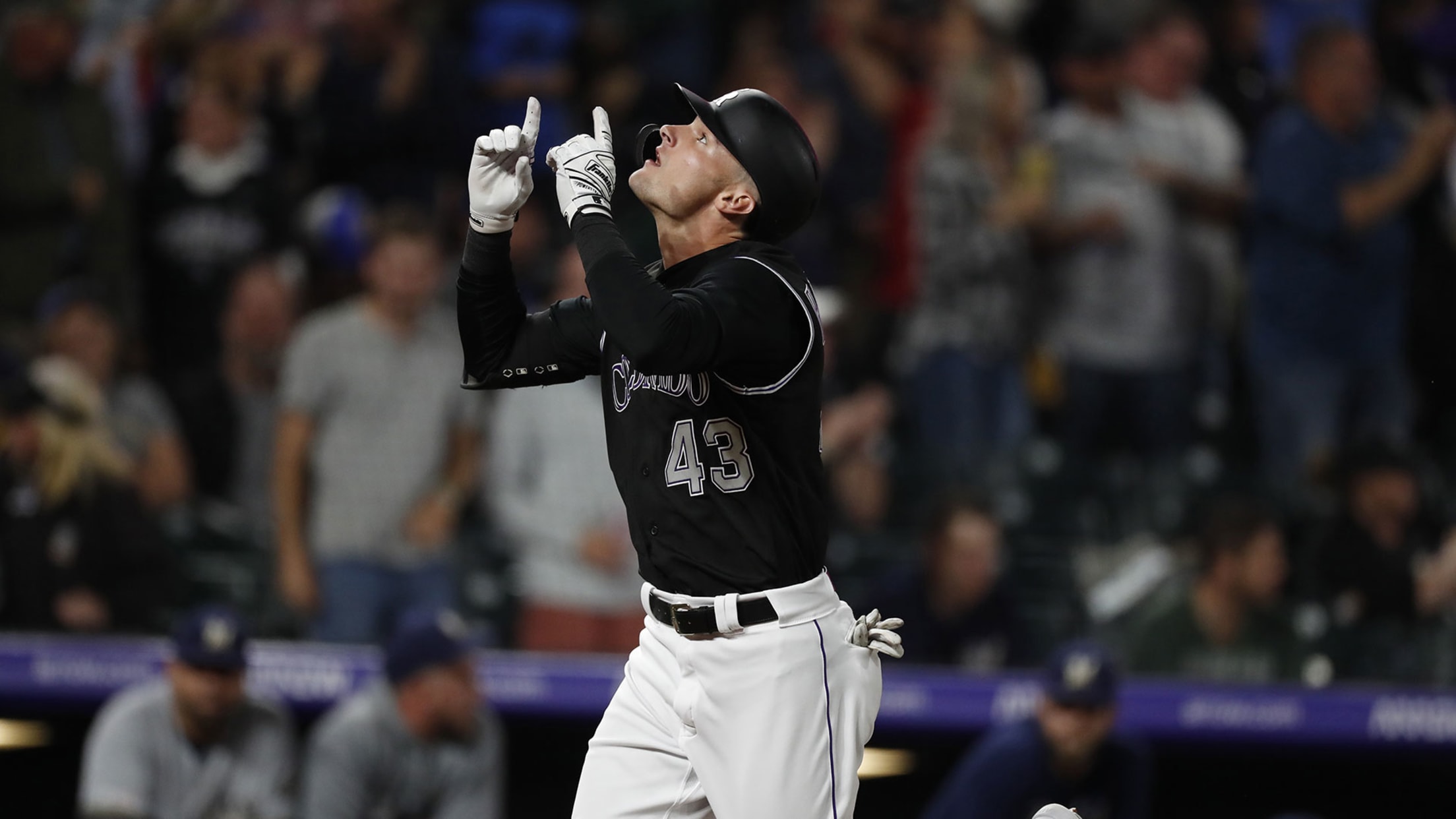 SCOTTSDALE, Ariz. -- The home runs off top pitchers and elite speed that 6-foot-5 Rockies outfielder Sam Hilliard displayed late last season in his first Major League action pointed to physical tools. But they revealed mental skills that could lead to big production, quickly.
Rox 'mates say they share Arenado's goals
Teammates aren't offended by star's comments, want to focus on 2020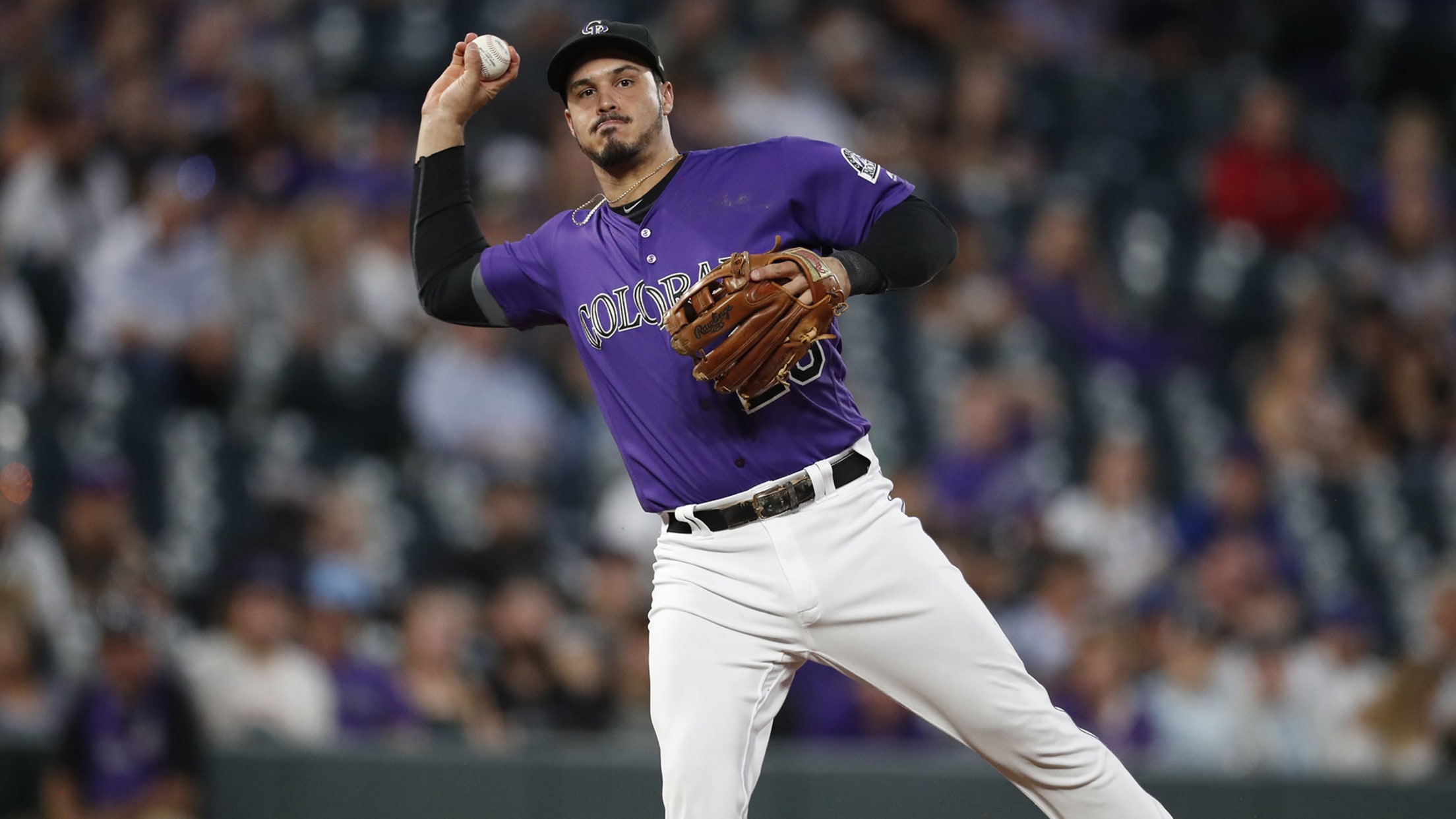 SCOTTSDALE, Ariz. -- Rockies players' basic reaction Saturday to the manifesto third baseman Nolan Arenado issued to Yahoo was simple: He wants to win, and so does everyone else. "We've had our conversations and, you know, those will stay between us," shortstop Trevor Story said. "We feel good about where
Hoffman hoping new look delivers breakthrough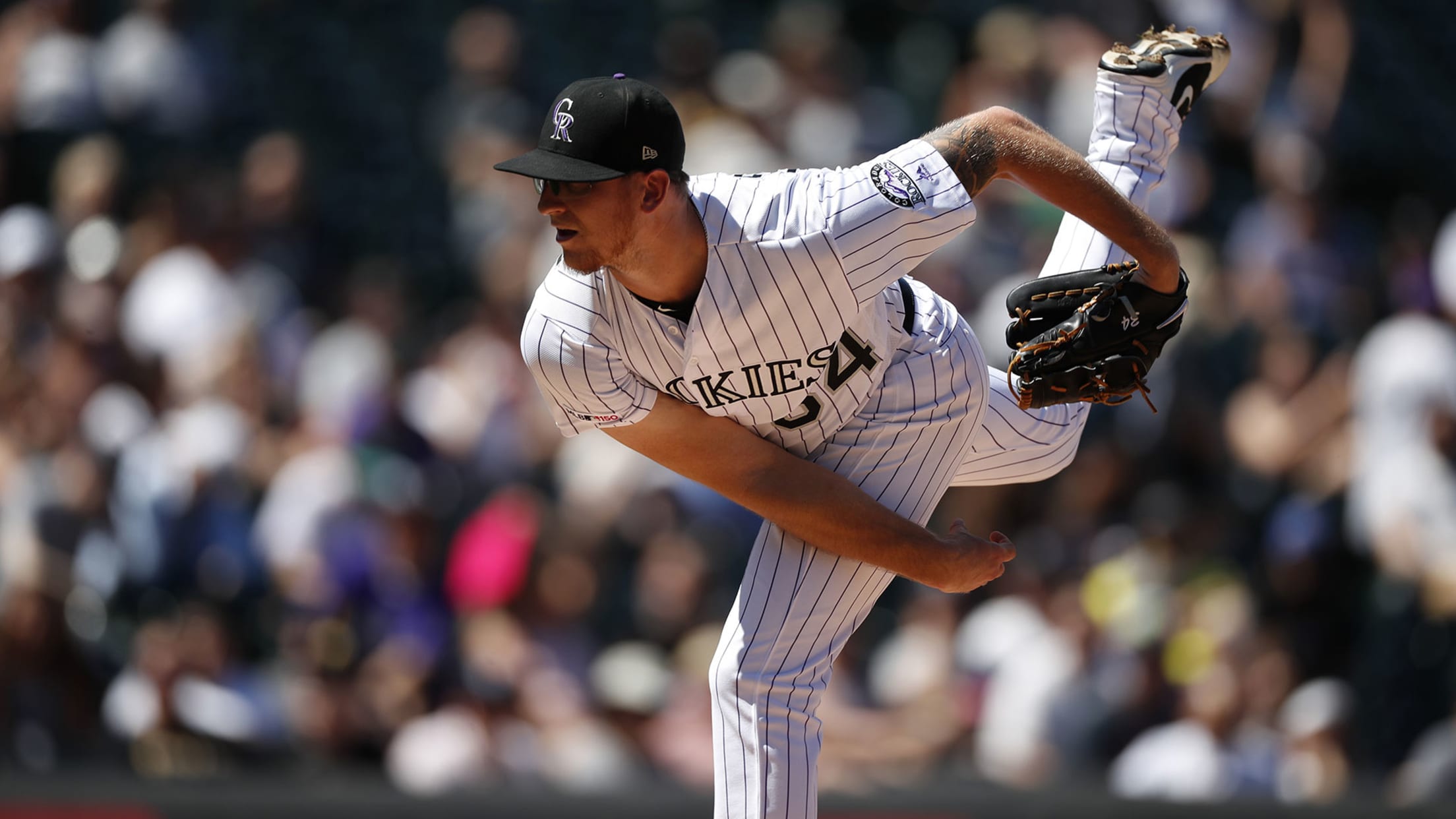 SCOTTSDALE, Ariz. -- Rockies right-hander Jeff Hoffman's long arms sprout from a 6-foot-5, long-legged frame that, theoretically, can intimidate a batter.
Notes: Kinley's slider; Hampson's many gloves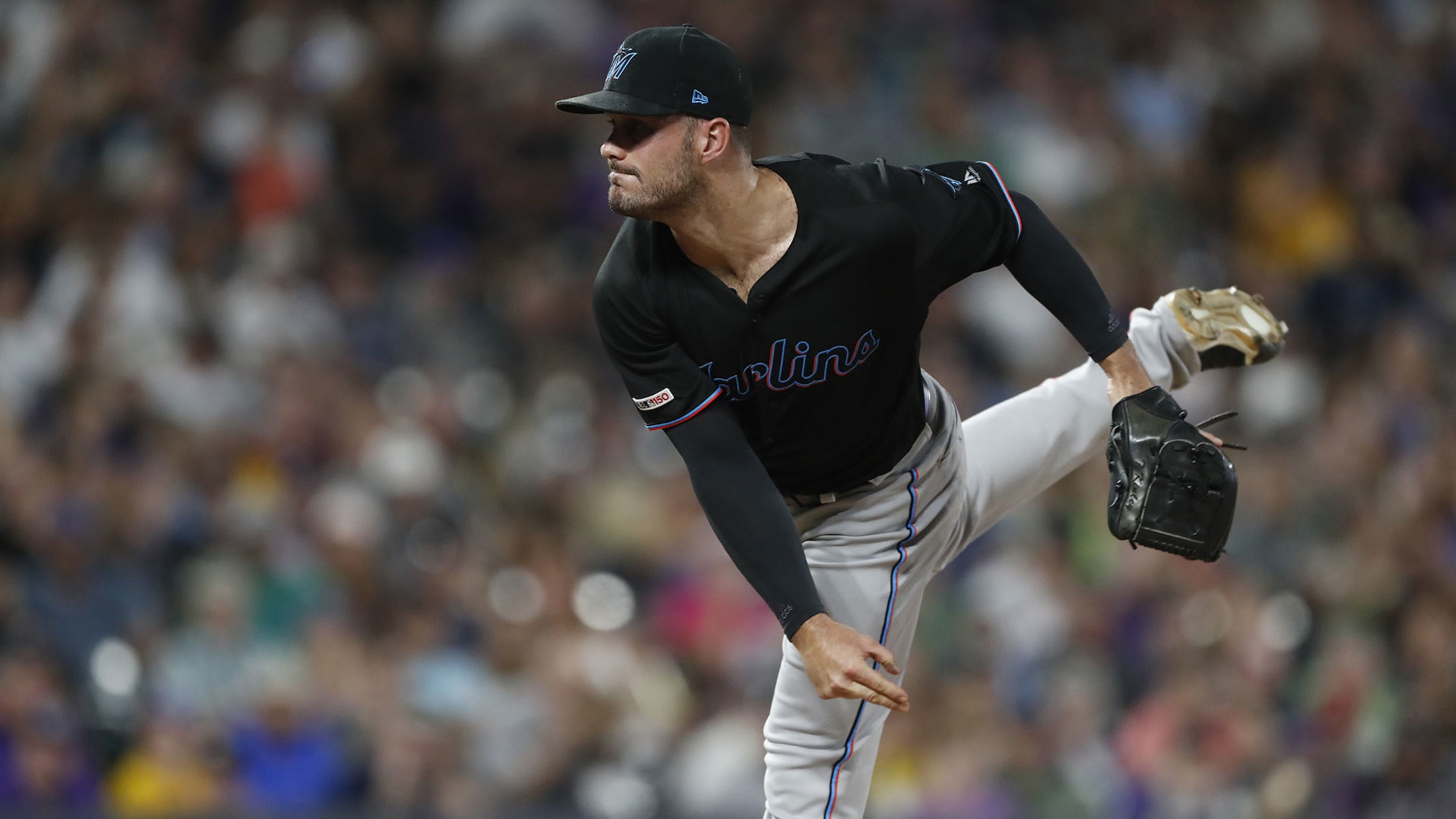 SCOTTSDALE, Ariz. -- Right-handed relief pitcher Tyler Kinley has a slider that turns the heads of managers and makes hitters shake their heads. It's a pitch that Kinley is confident will lead to success. The Rockies are the third team to hope to benefit.
Opening Day lineup, rotation, closer predictions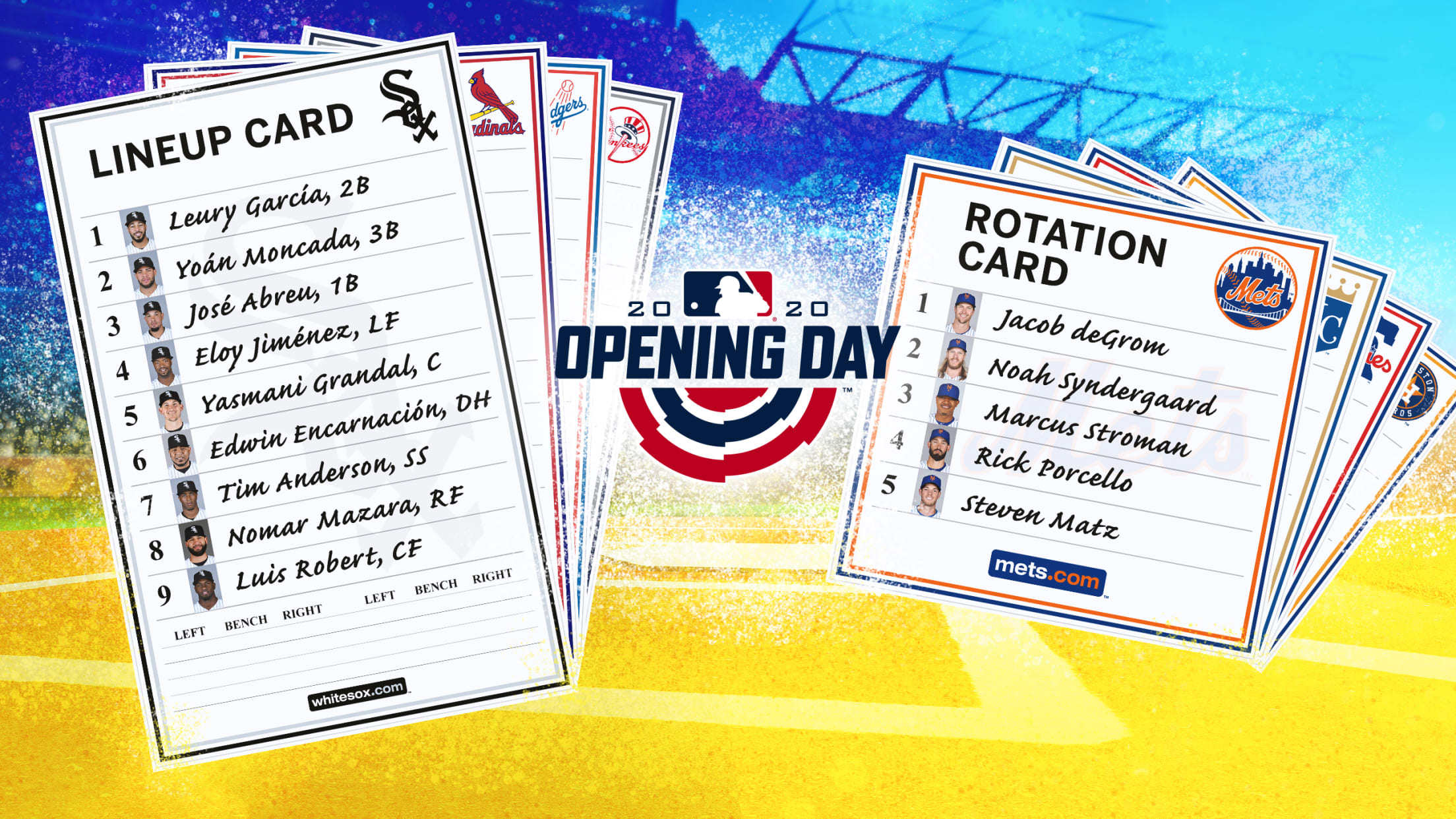 Gerrit Cole will be in Yankees pinstripes. Anthony Rendon joins Mike Trout and Shohei Ohtani in Anaheim. The Reds have added three new hitters to their lineup. Madison Bumgarner is no longer a Giant. There have been many seismic changes around baseball this offseason, and with pitchers and catchers getting
Rockies Spring Training FAQs, important dates
SCOTTSDALE, Ariz. -- The Rockies insist four months have dissipated the malodor of their 20 games-below-.500 finish in 2019. If it hadn't been washed away, the rains around Salt River Fields at Talking Stick on Tuesday morning could finish the job as pitchers and catchers officially reported for Spring Training.
MLB.TV is ready to bring the heat in 2020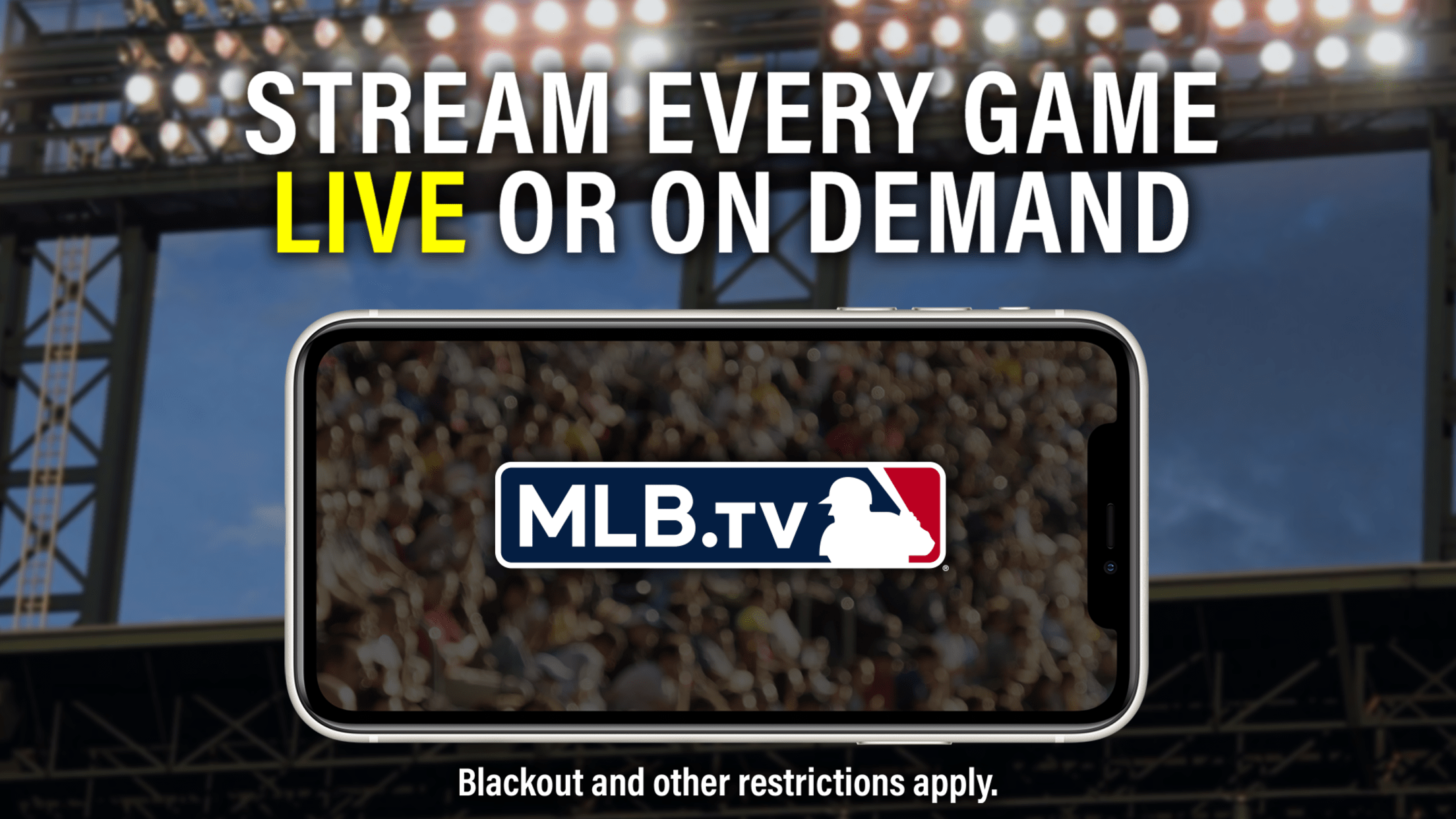 Can't wait to see Mike Trout crushing baseballs out of Angel Stadium again? Have you been waiting for months for Javier Báez to make new magic on the field? Spending your days imagining how Gerrit Cole will look throwing 99-mph fastballs in Yankees pinstripes? We get it. The 2020 season
3 Spring Training predictions for the Rockies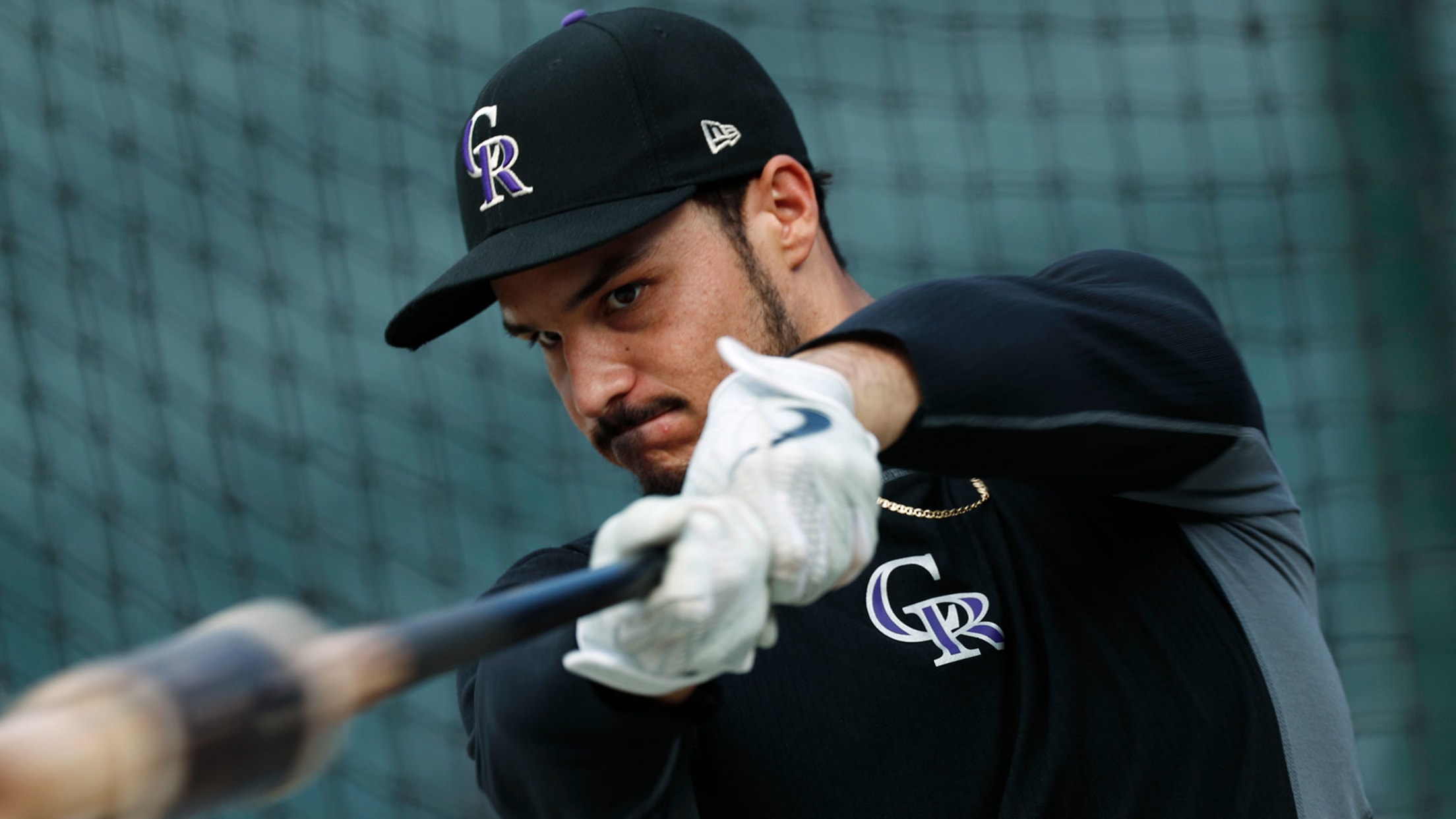 SCOTTSDALE, Ariz. -- Spring Training is a time to be optimistic, and a time to be bold. The top item on this list of predictions for Rockies camp, well, it's one and not the other. But with spring in the air, this list won't be a total downer. Promise. Star
Arenado: 'There is a disconnect right now'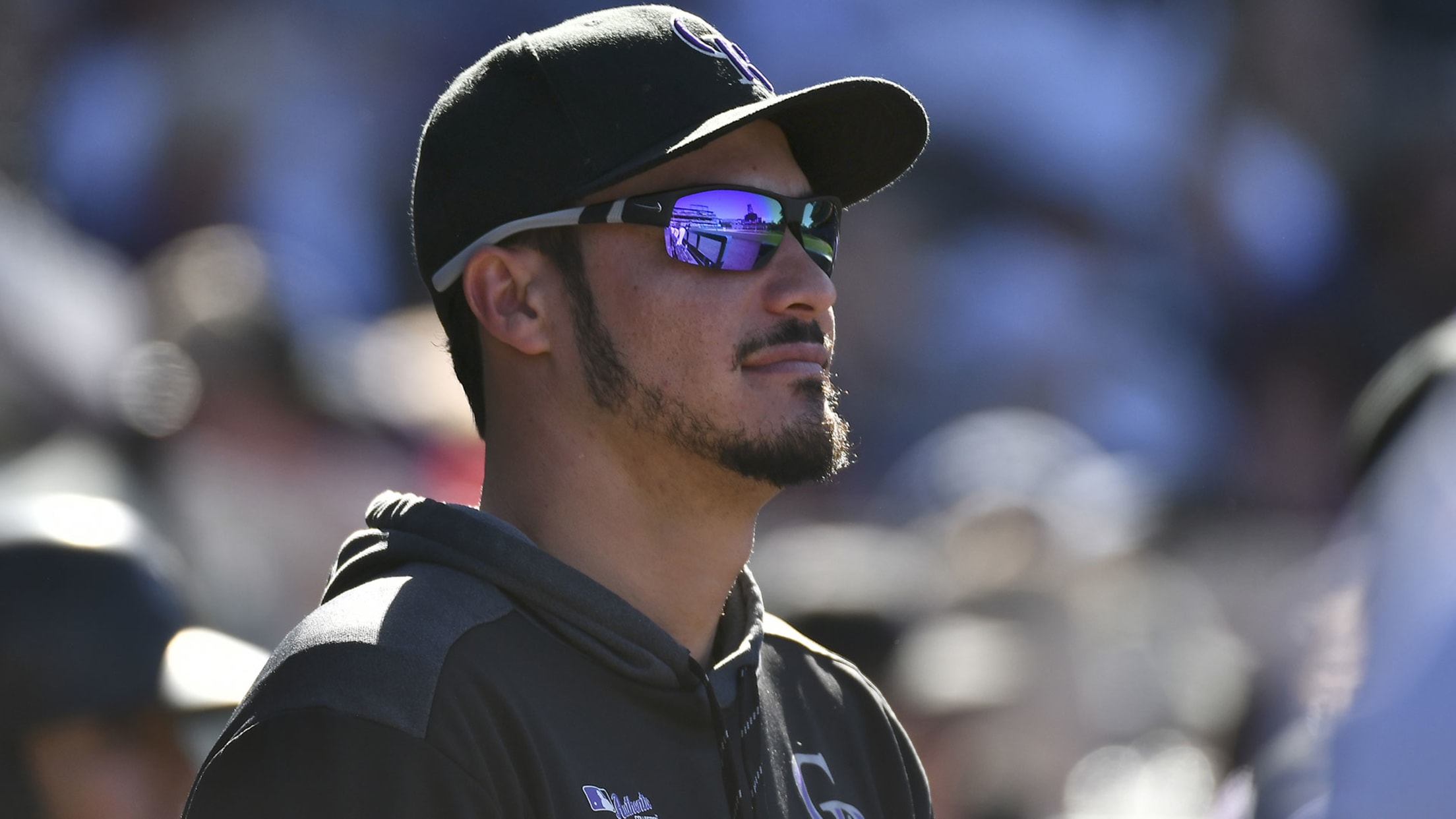 SCOTTSDALE, Ariz. -- Rockies third baseman Nolan Arenado, doing his pre-official Spring Training workouts at Arizona State University instead of with his teammates as in the past, acknowledged to Yahoo Sports on Friday that there is a "disconnect" but vowed to not "put my teammates in a bad position."
Nolan, Rox start spring together after bumpy ride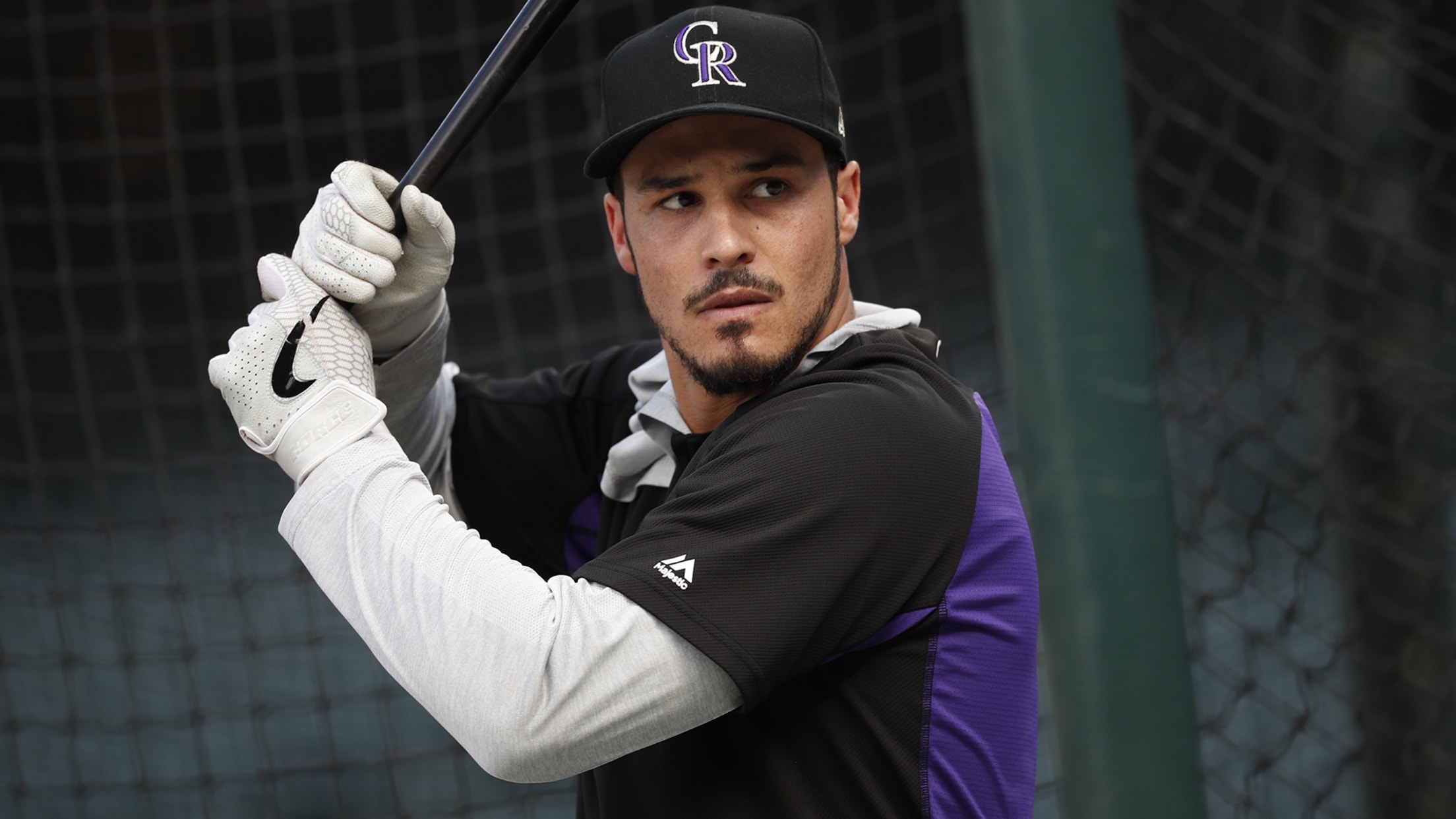 DENVER -- Will arrival at Salt River Fields at Talking Stick be the magic coolant for a disagreement between third baseman Nolan Arenado and the Rockies' front office? The dispute became public on Jan. 22. After weeks of trade rumors, Rockies general manager Jeff Bridich told the Denver Post that
High number, high hopes for prospect Rolison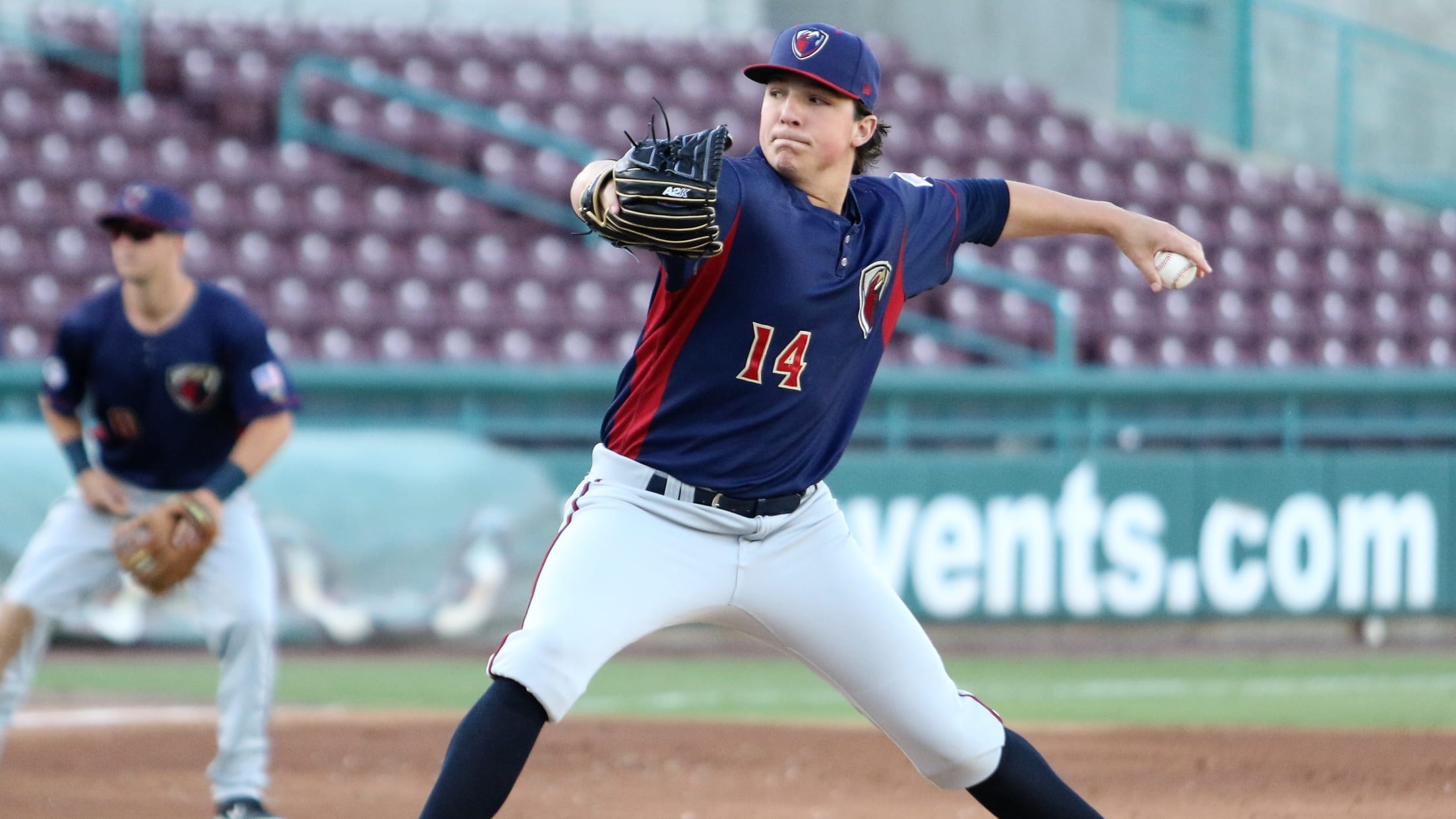 SCOTTSDALE, Ariz. -- The Rockies have left-handed pitcher Ryan Rolison's locker in the clubhouse, but tucked into an obscure corner. One must look to find him. His bullpen session Thursday morning, however, was appointment viewing. Manager Bud Black hung near his catcher. Pitching coach Steve Foster watched from behind the
Things break Senzatela's way thanks to curve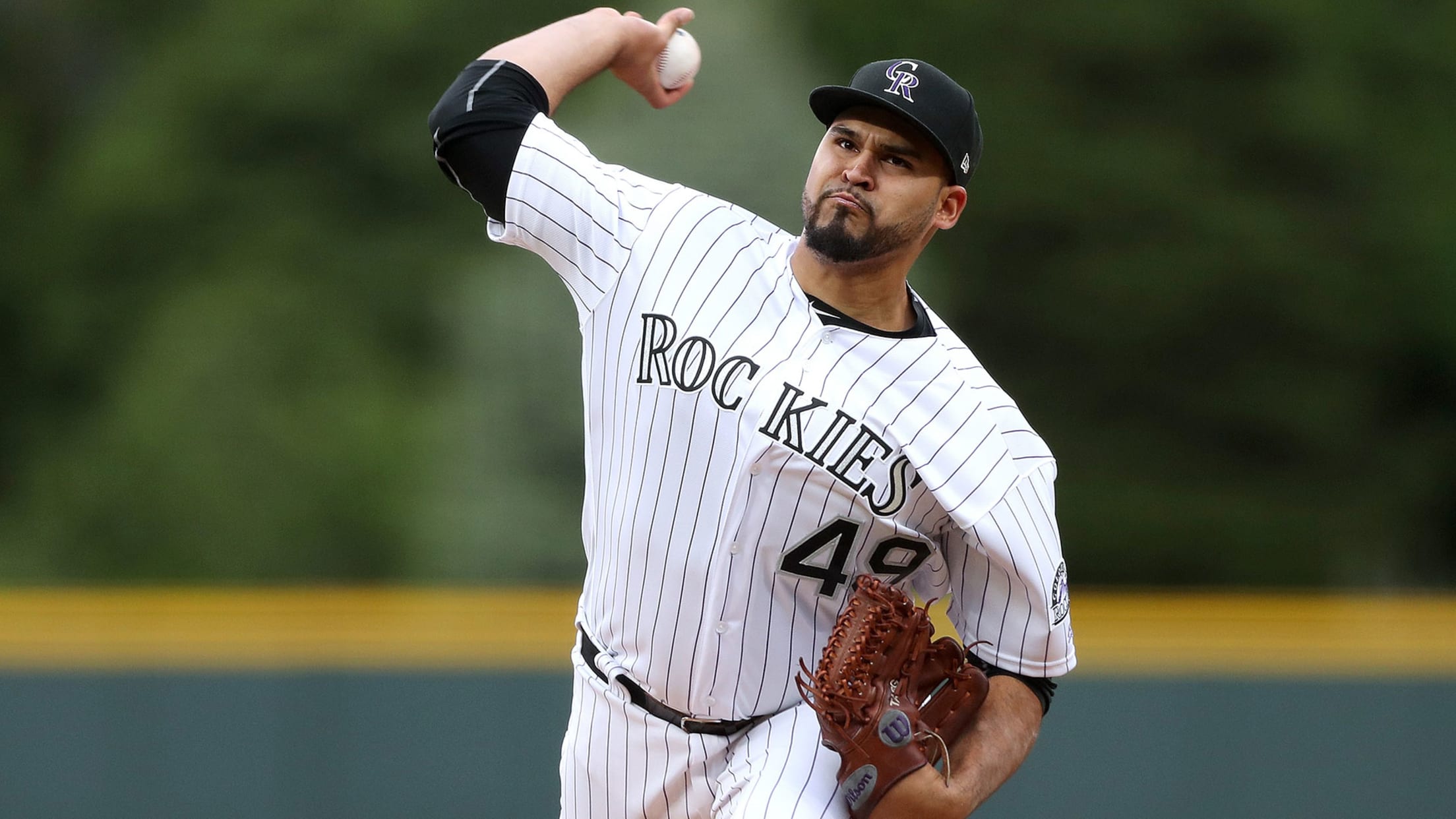 SCOTTSDALE, Ariz. -- Rockies pitcher Antonio Senzatela says two talks put him on the way back to a prominent role in the starting rotation in 2020. Senzatela, 25, started Game 1 of the 2018 National League Division Series against the Brewers and figured to build on that. But he missed
'Honest and accountable' Gray eager to lead Rox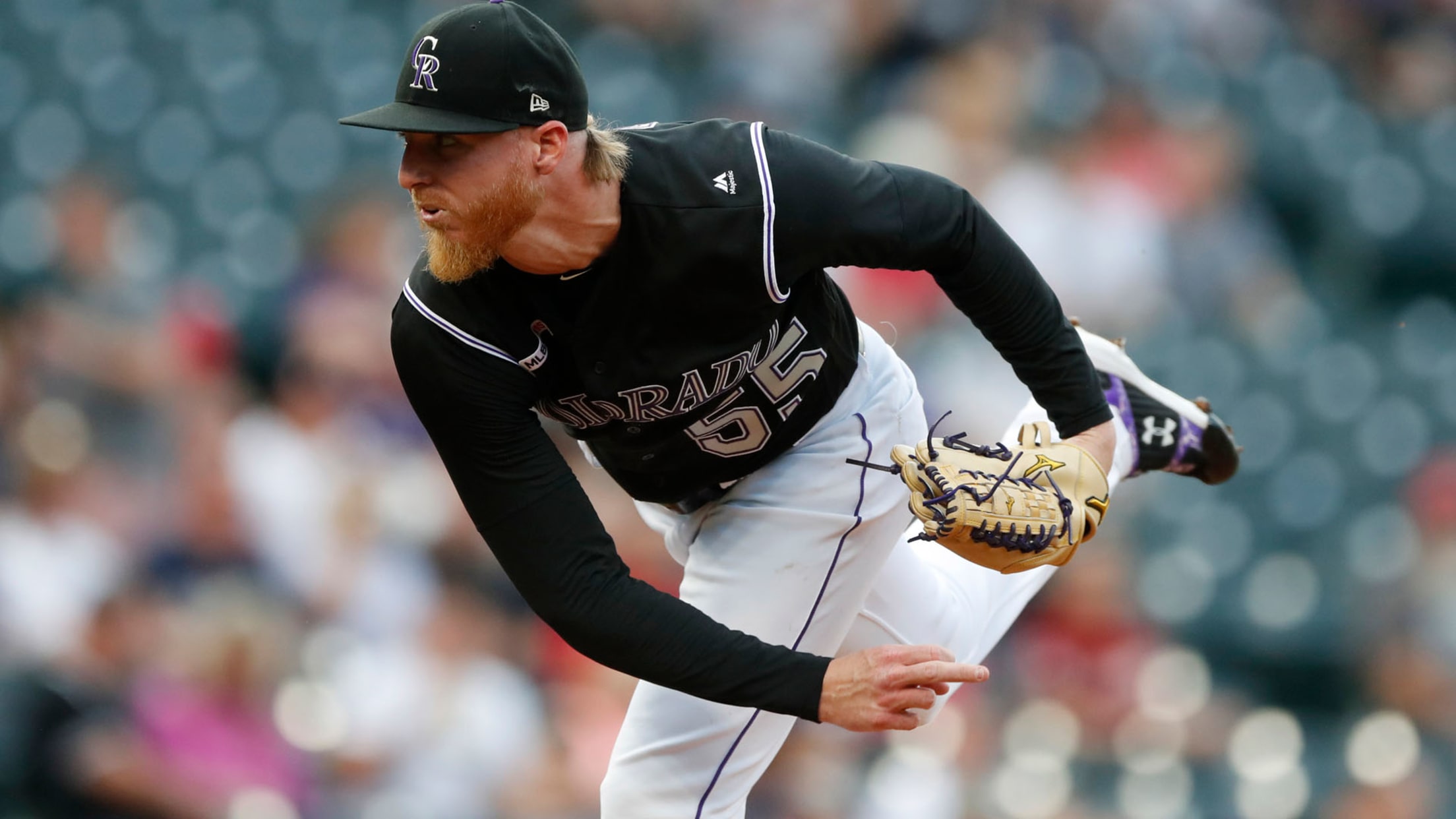 SCOTTSDALE, Ariz. -- Right-hander Jon Gray looks like the right kind of inspirational leader for a Rockies team smarting from a painful 2019 season. Last Spring Training, Gray was trying to prove he had been toughened by the bruises and callouses from 2018 -- a 5.12 ERA during a season
Notes: Murphy adjusts at 1B; Rodgers' timeline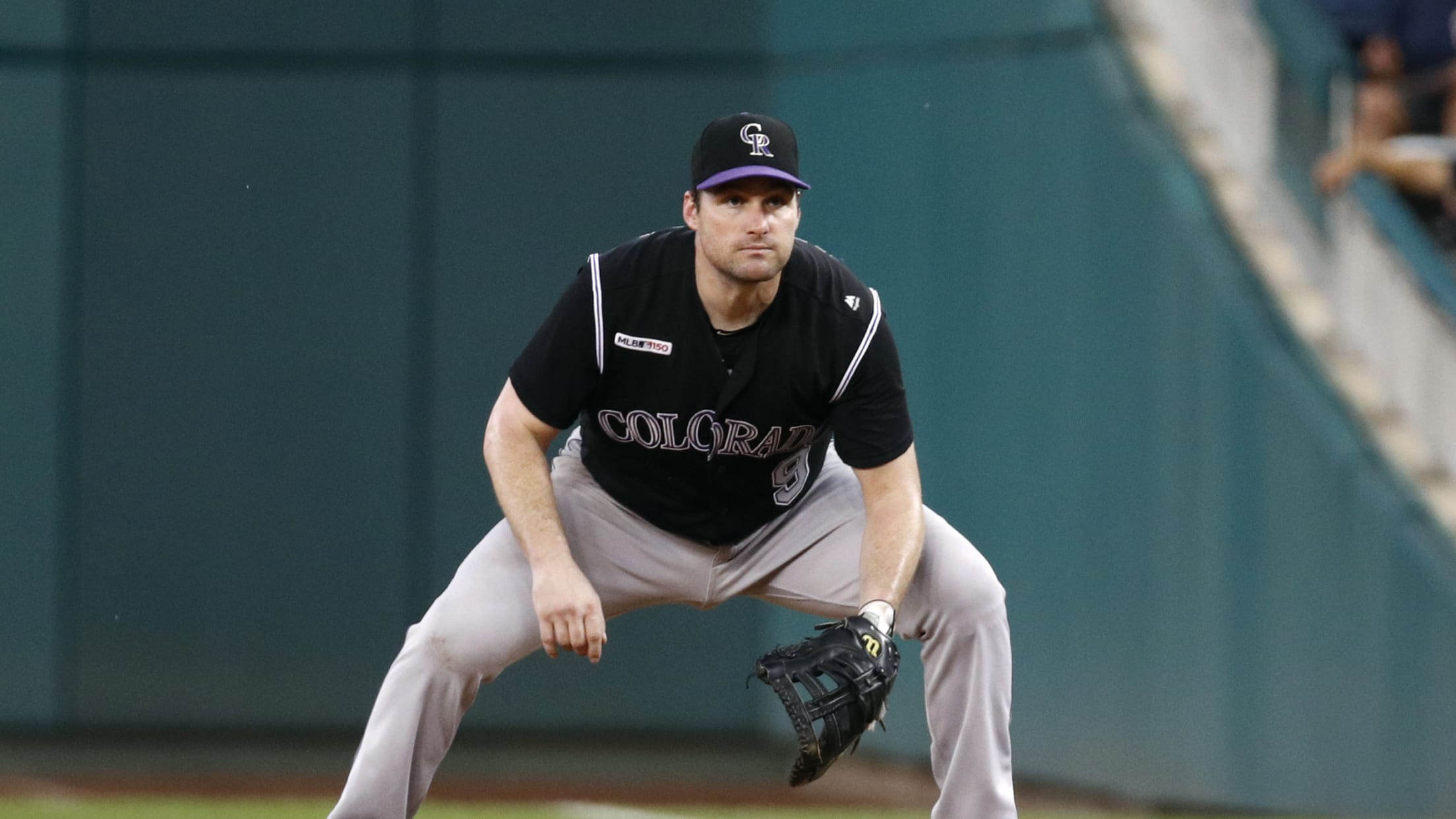 SCOTTSDALE, Ariz. -- The weight that Rockies first baseman Daniel Murphy refuses to carry is that of his two-year, $24 million contract, especially after the first year didn't go so well. Sure, Murphy -- who will turn 35 on April 1 -- adhered to manager Bud Black's suggestion to drop
Who will be on Colorado's Opening Day roster?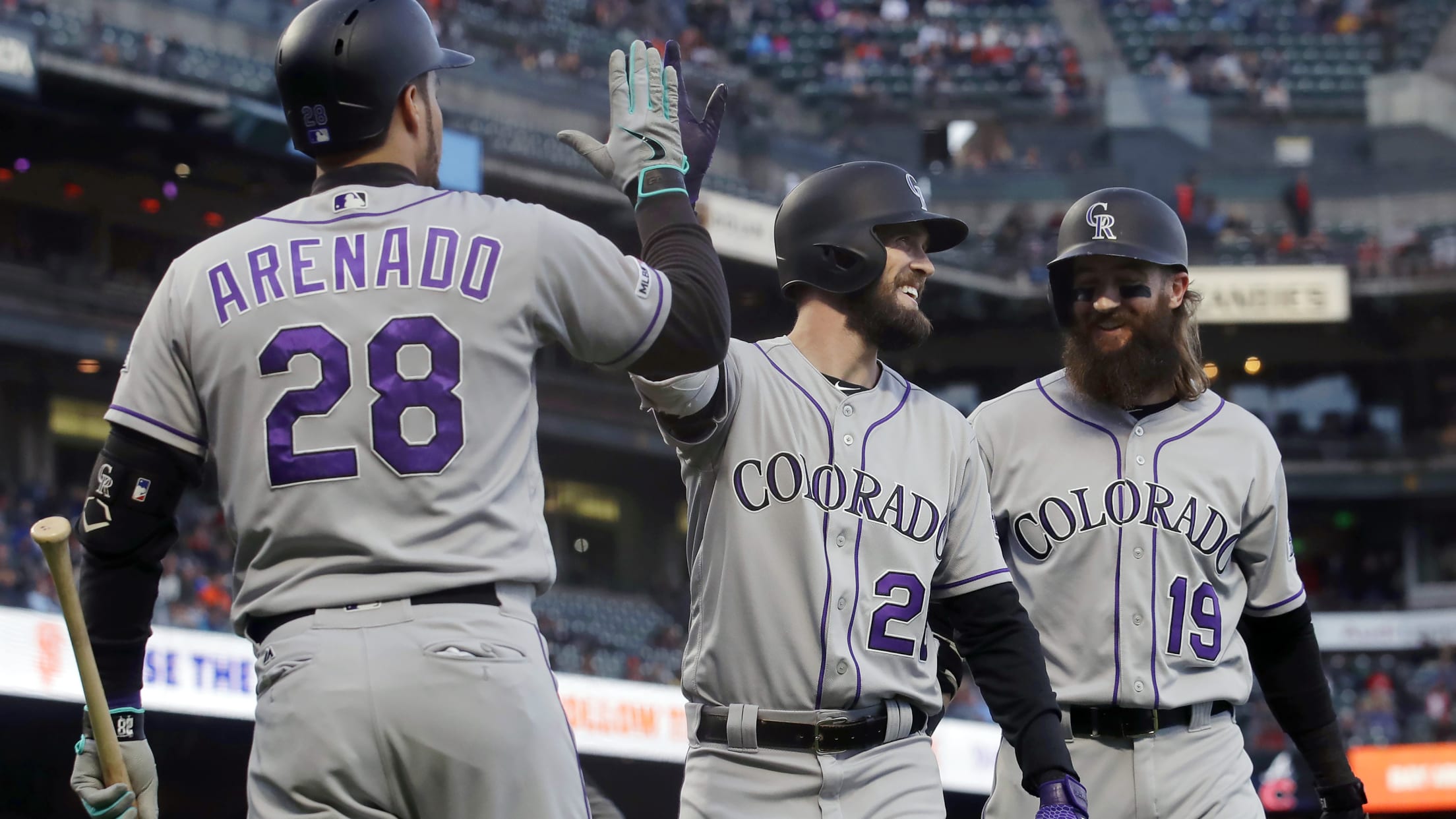 DENVER -- Six days into a new year, let's take a look at how the Rockies' roster could look when the 2020 season begins. The vision isn't quite clear. Because of a payroll hamstrung by some large contracts that haven't worked out, adding talent has been difficult. All that and
These are the rule changes for 2020 season
Modifications include new 3-batter minimum rule, active roster limits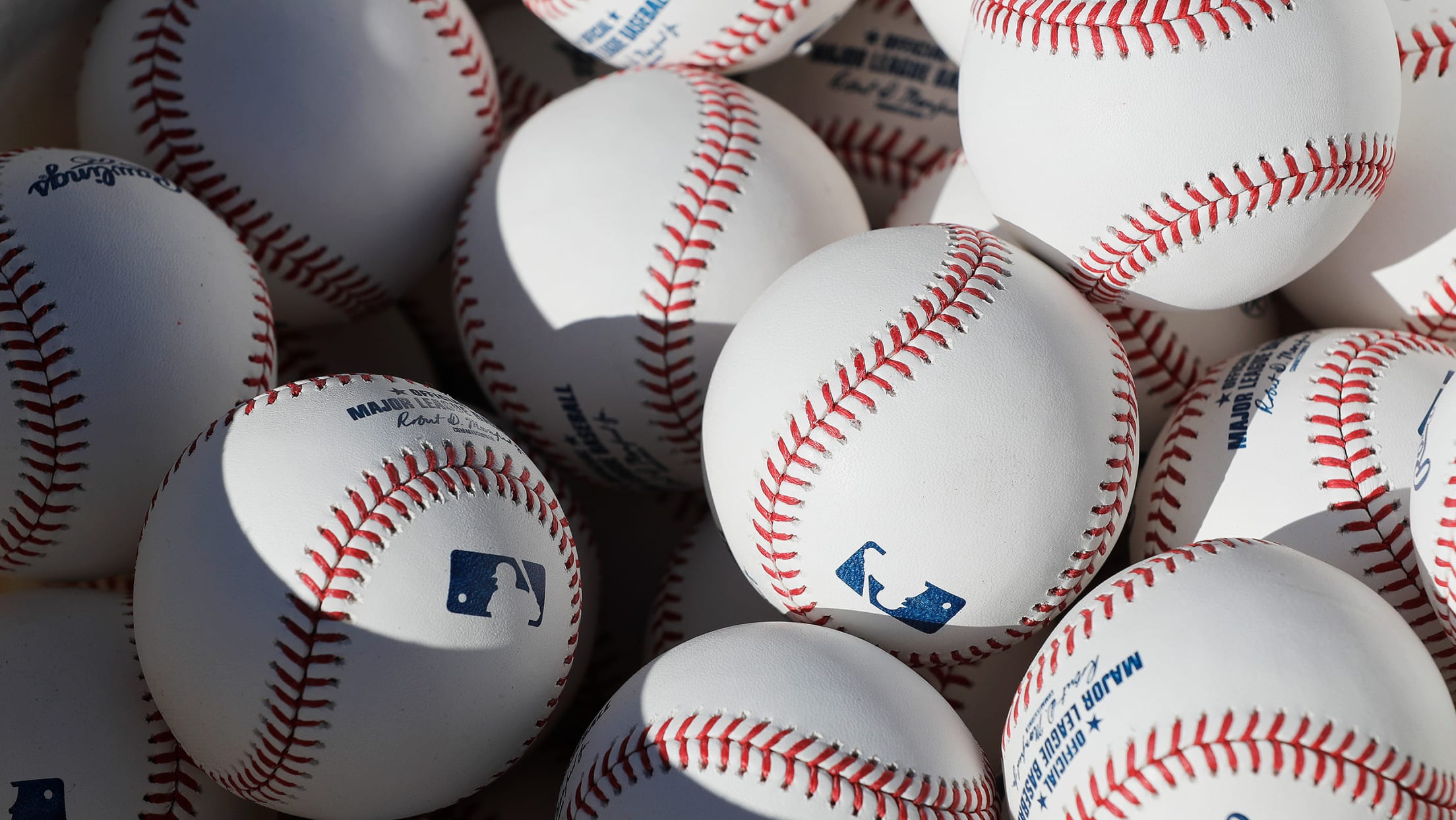 Major League Baseball made its rule changes for the 2020 season official on Wednesday. There are four categories of rules going into effect: the three-batter minimum for pitchers, roster limits, adjustments to the injured list and option periods for pitchers and two-way players, and a reduction in the time managers
Three-way LF battle shaping up for Rockies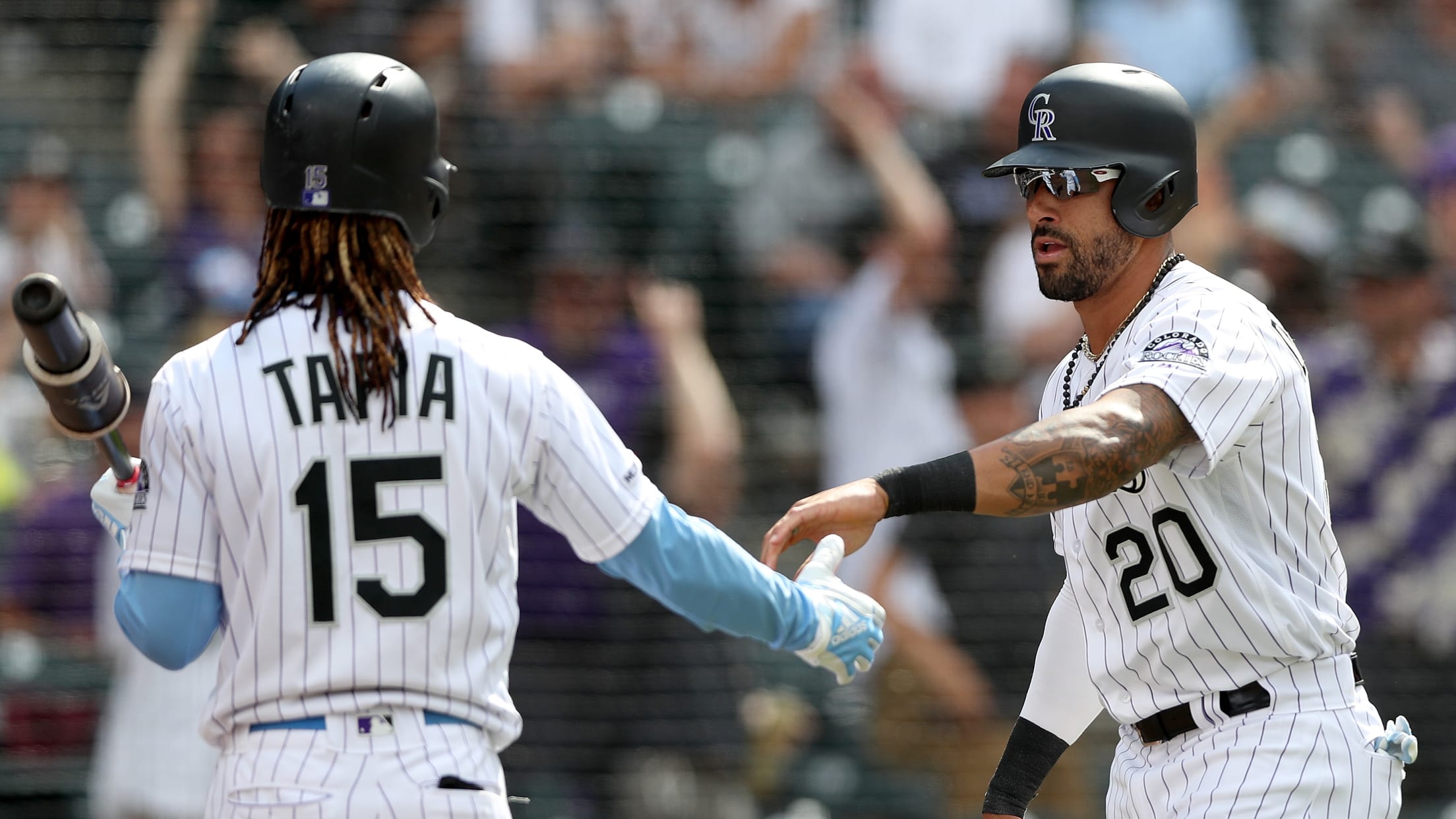 DENVER -- The Rockies envisioned Ian Desmond as the ultimate moving part when they signed him before the 2017 season. In '20, if left-handed-hitting outfielders Raimel Tapia and/or Sam Hilliard come through, could he serve the role of a platoon player in left field? Desmond, 34, signed his five-year, $70
5 Rox topics from Bridich's ST opening presser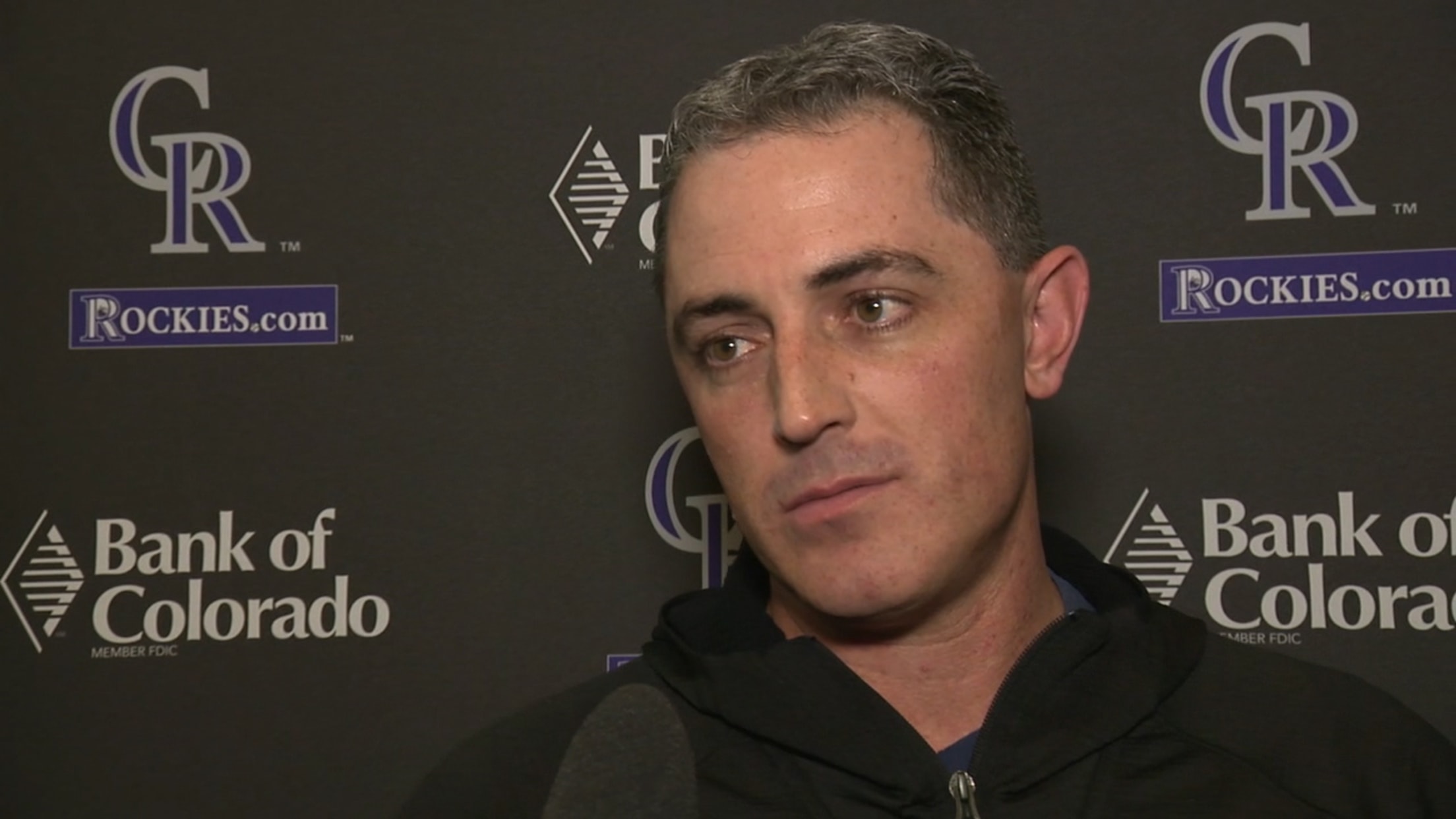 SCOTTSDALE, Ariz. -- Like the rain that limited Rockies players mostly to the cages on Tuesday, the subject of third baseman Nolan Arenado's hard feelings didn't go away. Still, general manager Jeff Bridich made it the one subject he would not discuss during an otherwise wide-ranging session with media. "Nothing,"
Notes: Wolters gets club offer; injury updates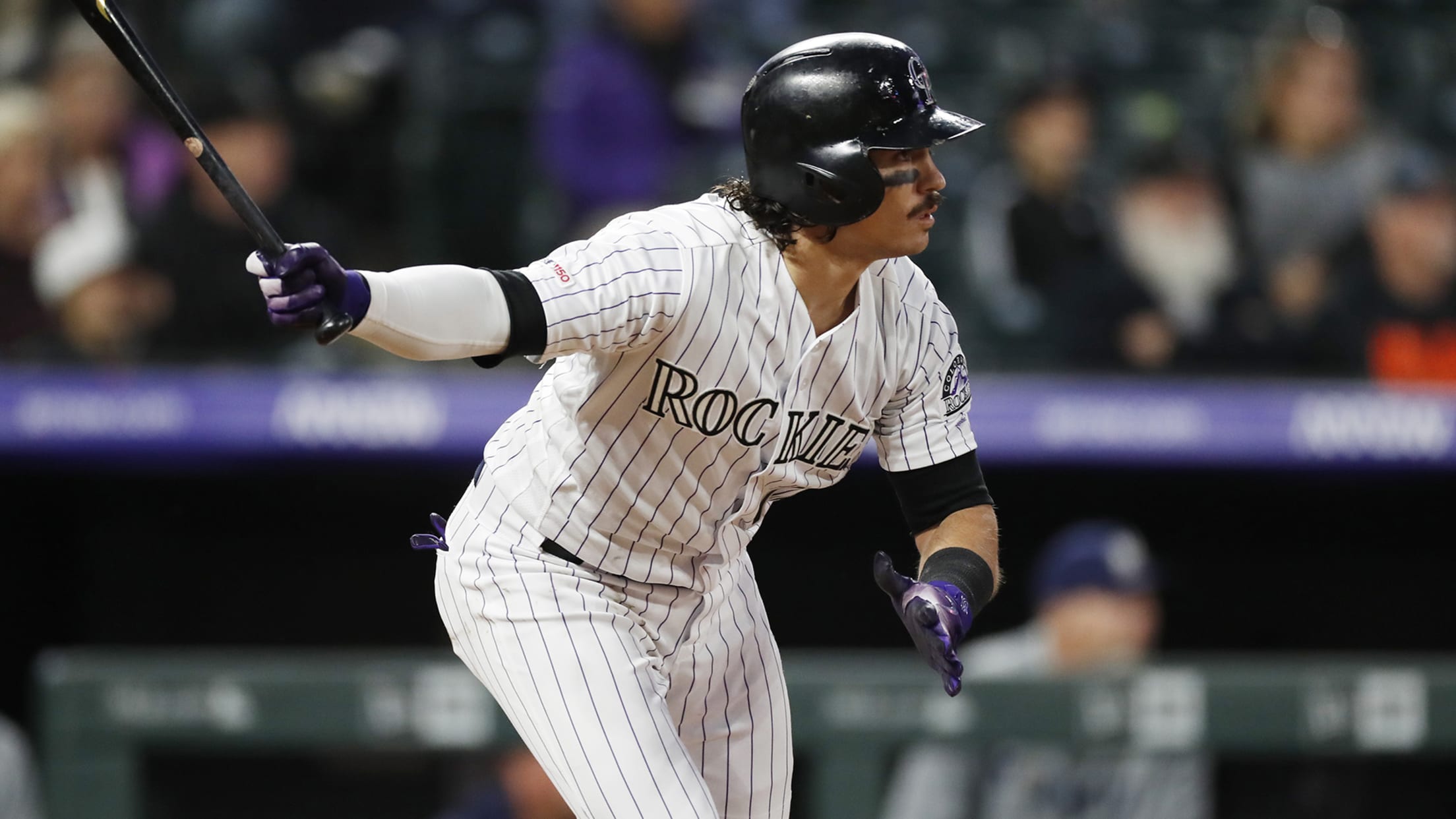 SCOTTSDALE, Ariz. -- The Rockies prevailed in their arbitration hearing with catcher Tony Wolters, who was assigned the club's offer of a $1.9 million 2020 salary on Tuesday. Wolters, 27, in his first year of arbitration, filed at $2.475 million after batting a career-high .262 in 121 games in 2019.
Arenado has hometown street named after him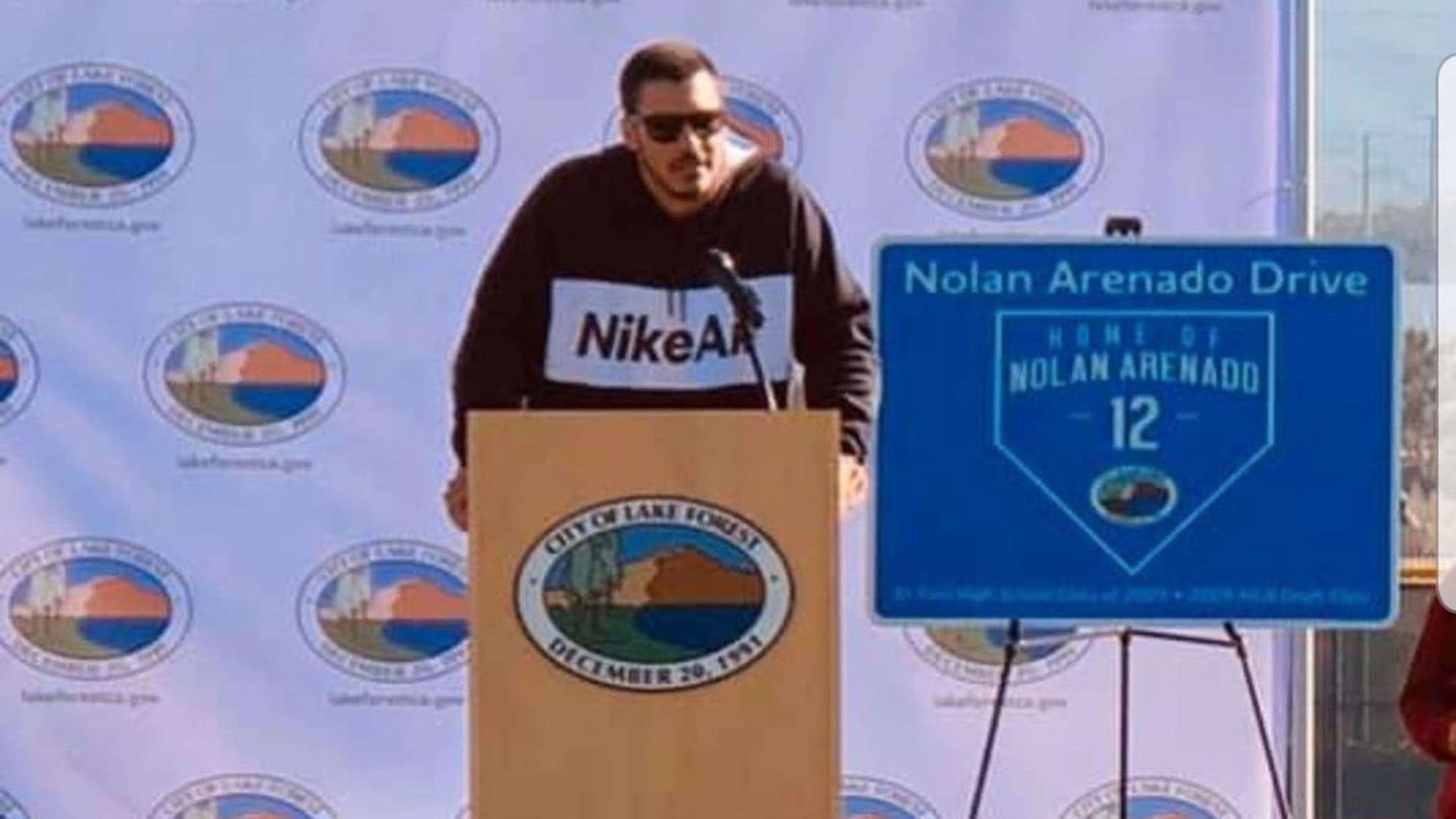 DENVER -- Rockies third baseman Nolan Arenado added another unique accomplishment over the weekend -- the first Lake Forest, Calif., native to not only have a street named after him, but also be around to see it. "Nolan Arenado Drive" -- the street leading from Lake Forest Sports Park to
Inbox: How important is catcher's bat for Rox?
Beat reporter Thomas Harding answers questions from fans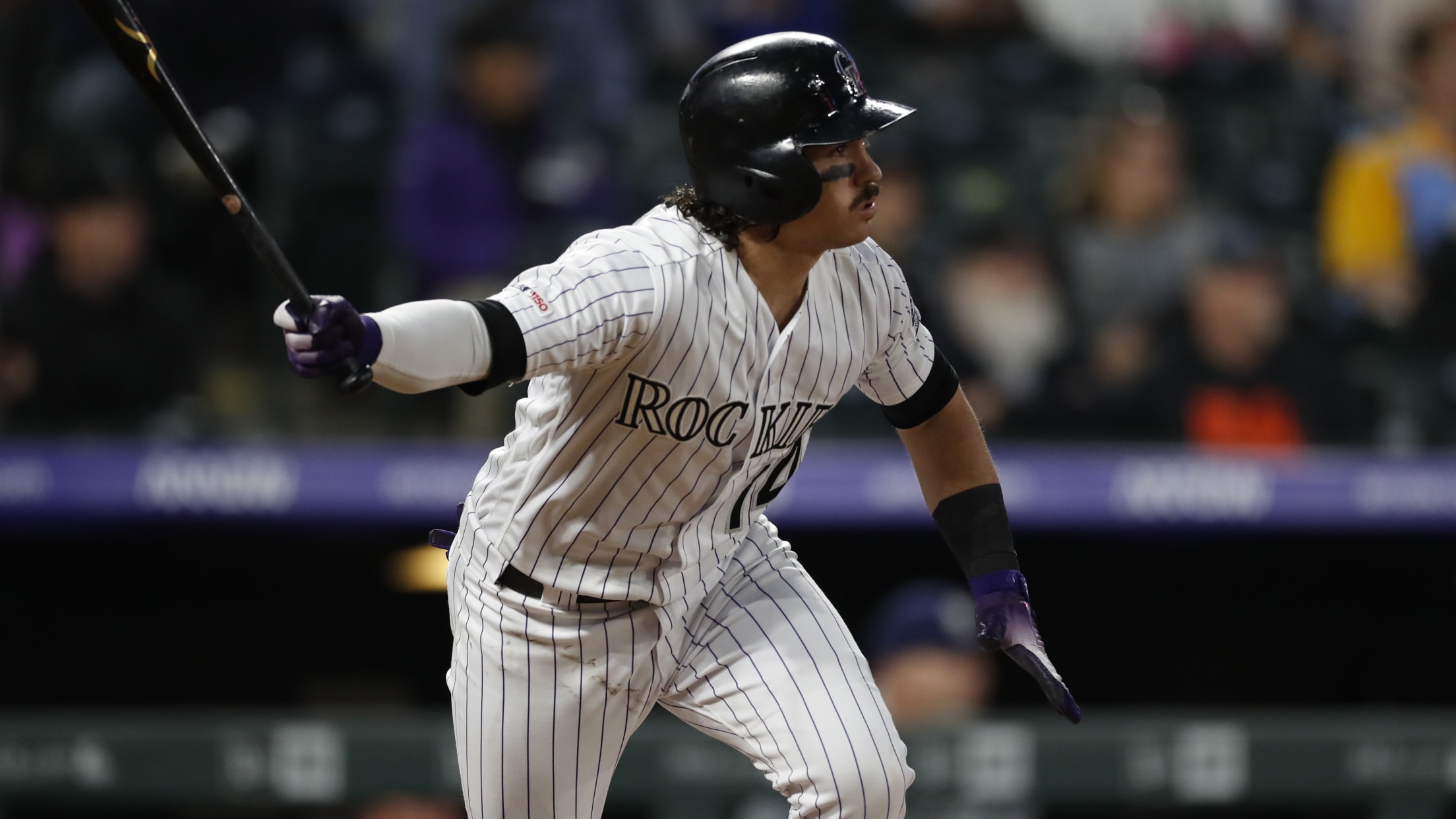 SCOTTSDALE, Ariz. -- What's the importance of a catcher's bat? Let's go to this week's Rockies Inbox.
These prospects have the best fastballs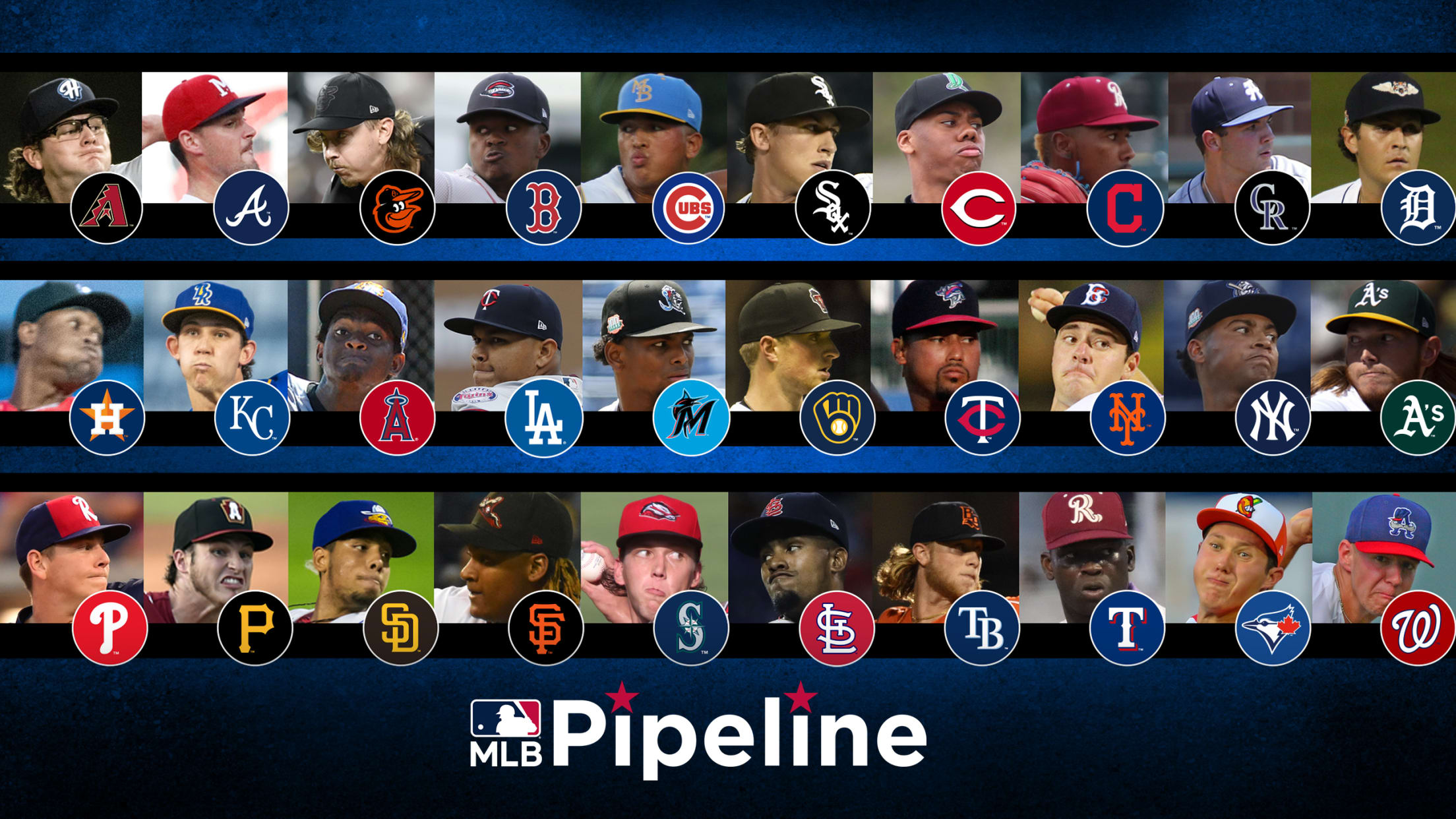 Perhaps nothing gets a ballpark buzzing more than a long home run or a sizzling fastball. Scoreboards display velocity so fans can marvel at how hard flamethrowers deliver their heat. The current king of big league fastballers is Jordan Hicks, who threw the 23 fastest pitches in MLB last year
Who has the best bullpen in the NL West?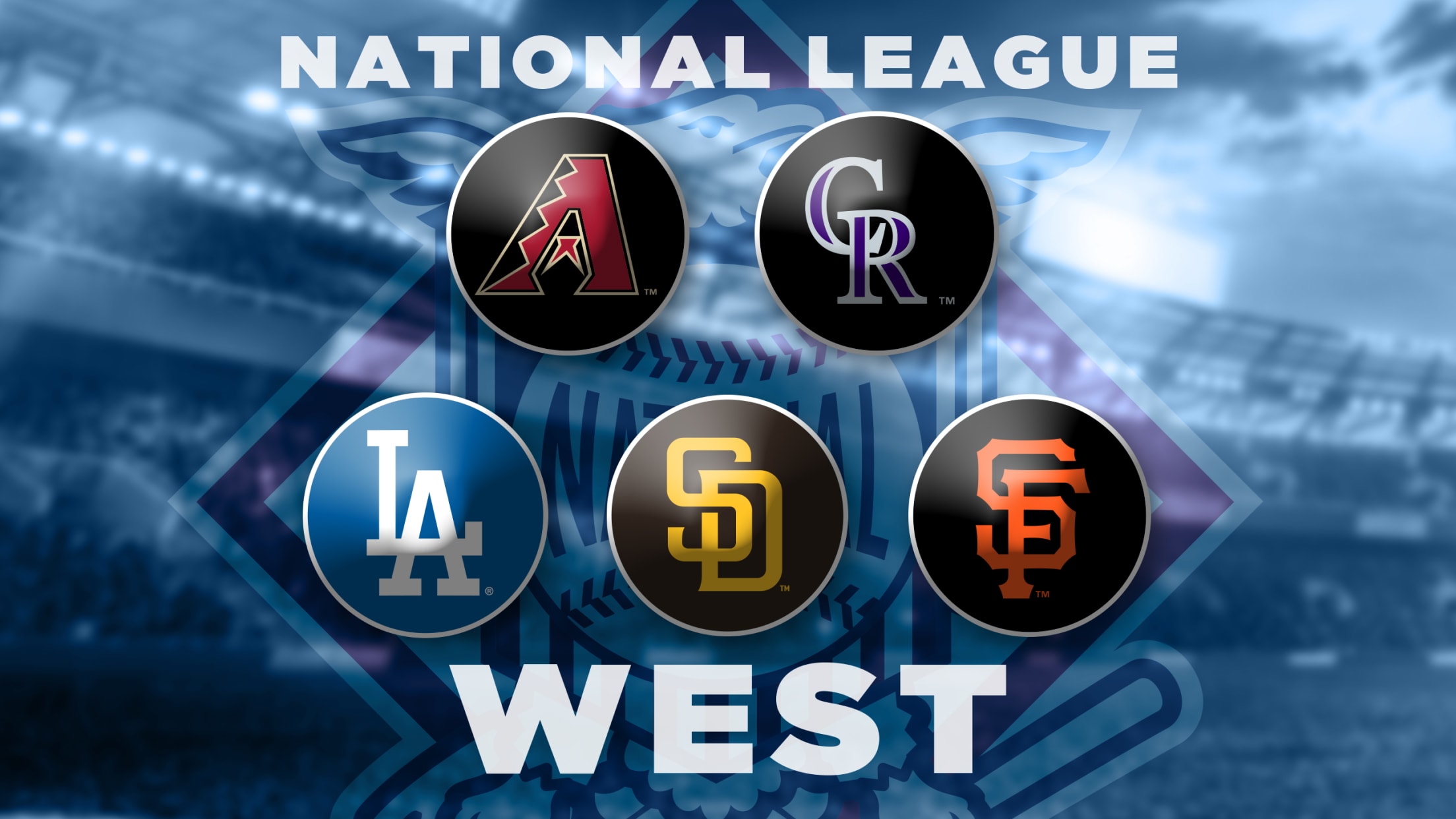 It seems fitting that we would finish up our Around the Horn series by looking at the position that wraps up most games -- the bullpen. Here's an early look at how the five bullpens in the National League West stand right now: The best: Padres The Padres had already