McMahon returns with bang, hits 2 HRs vs. Phils
Infielder missed previous 10 games with left elbow sprain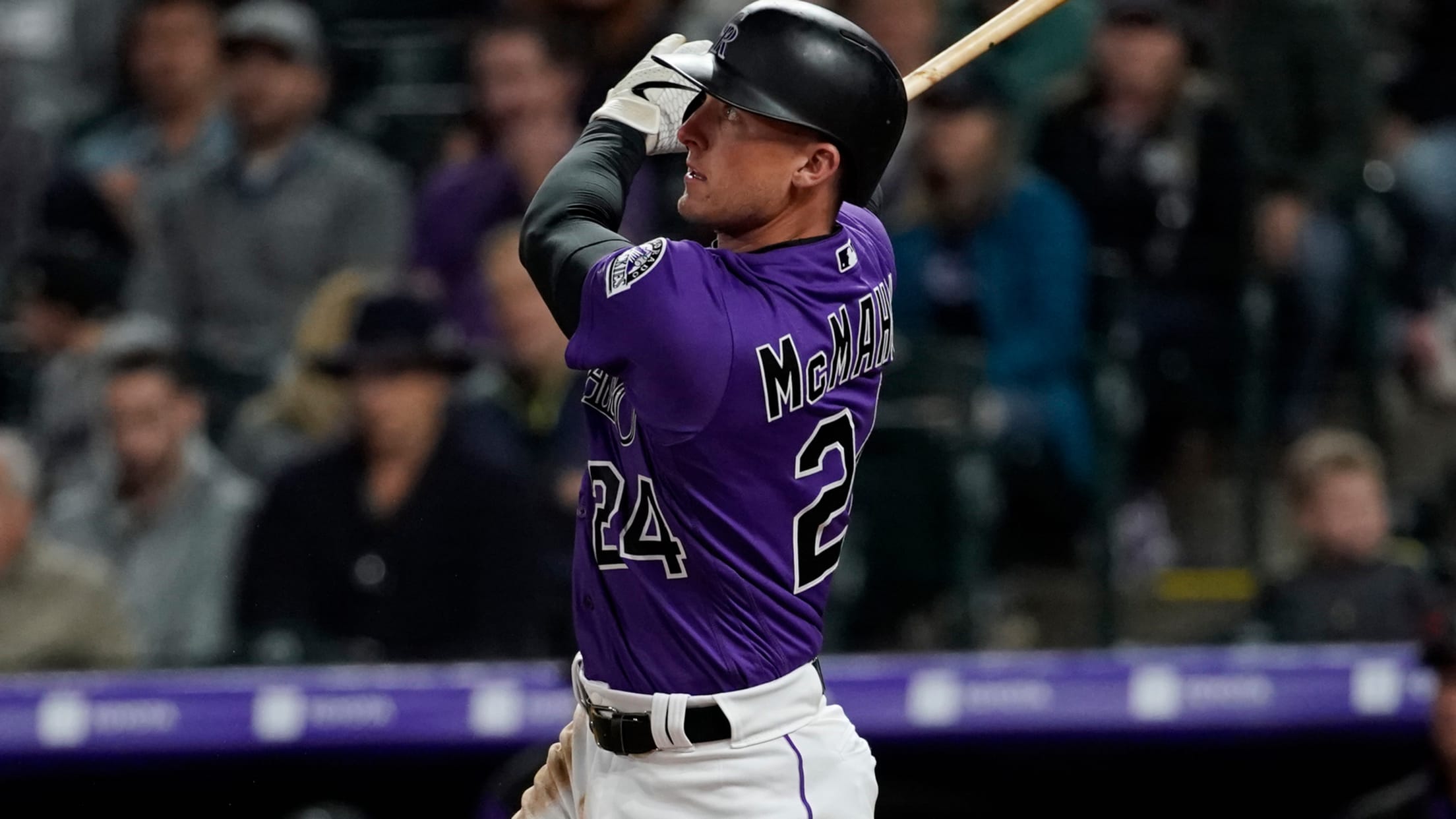 DENVER -- Ryan McMahon didn't believe in single-handed hitting drills -- "I was like, 'You're never going to swing like that.'" But while sitting out 10 games with a left elbow sprain, he was bored enough to hit off a tee using only his right arm. McMahon homered twice on
Watch Nolan flaunt range, arm from foul ground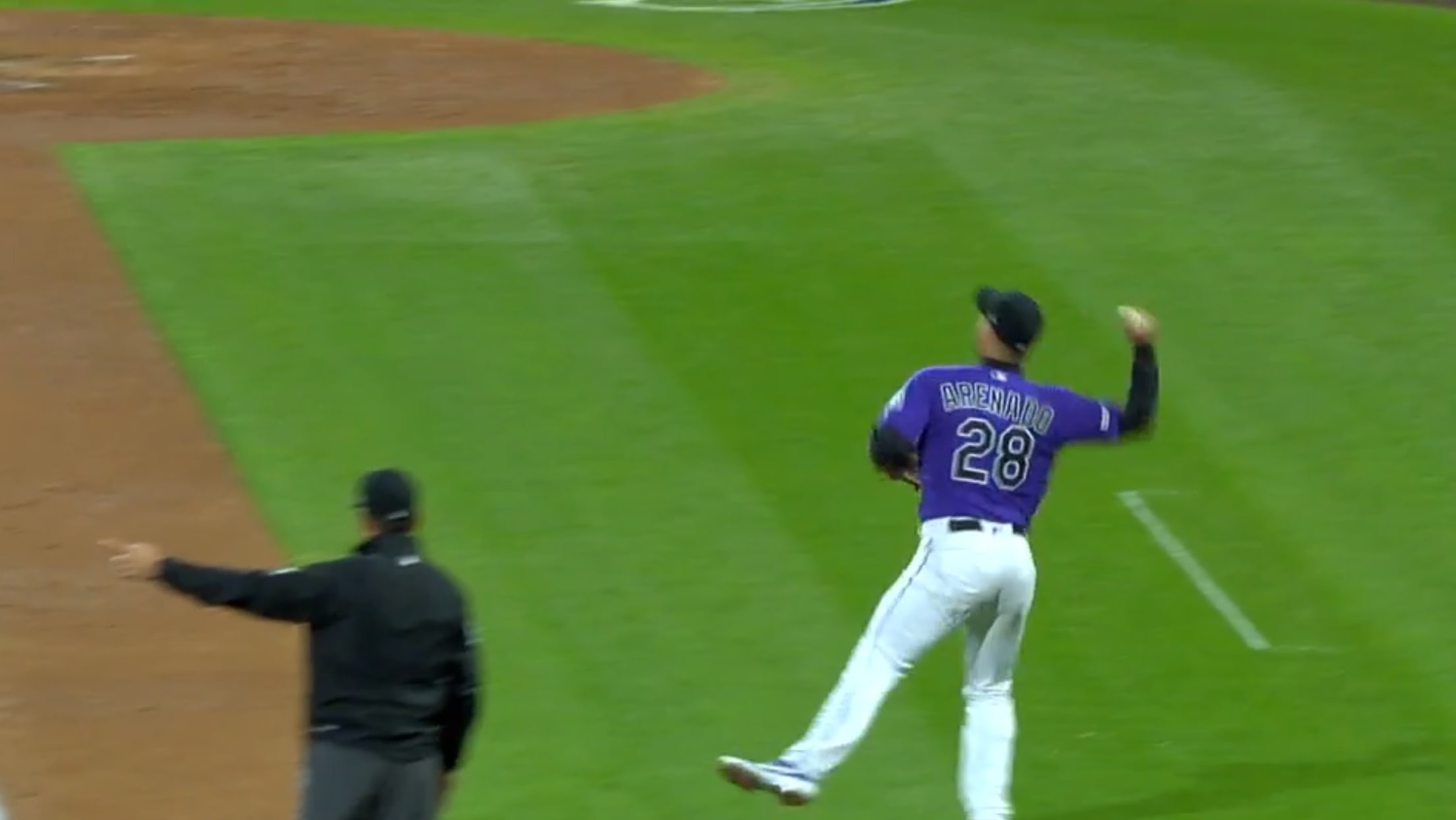 DENVER -- Rockies third baseman Nolan Arenado can turn a bad hop into a really sweet one. In the fourth inning of Colorado's 6-2 win over the Phillies on Thursday night at Coors Field, Rhys Hoskins lashed a Kyle Freeland pitch for a two-hopper toward the third-base line. The second
Dahl, McMahon activated for opener vs. Phils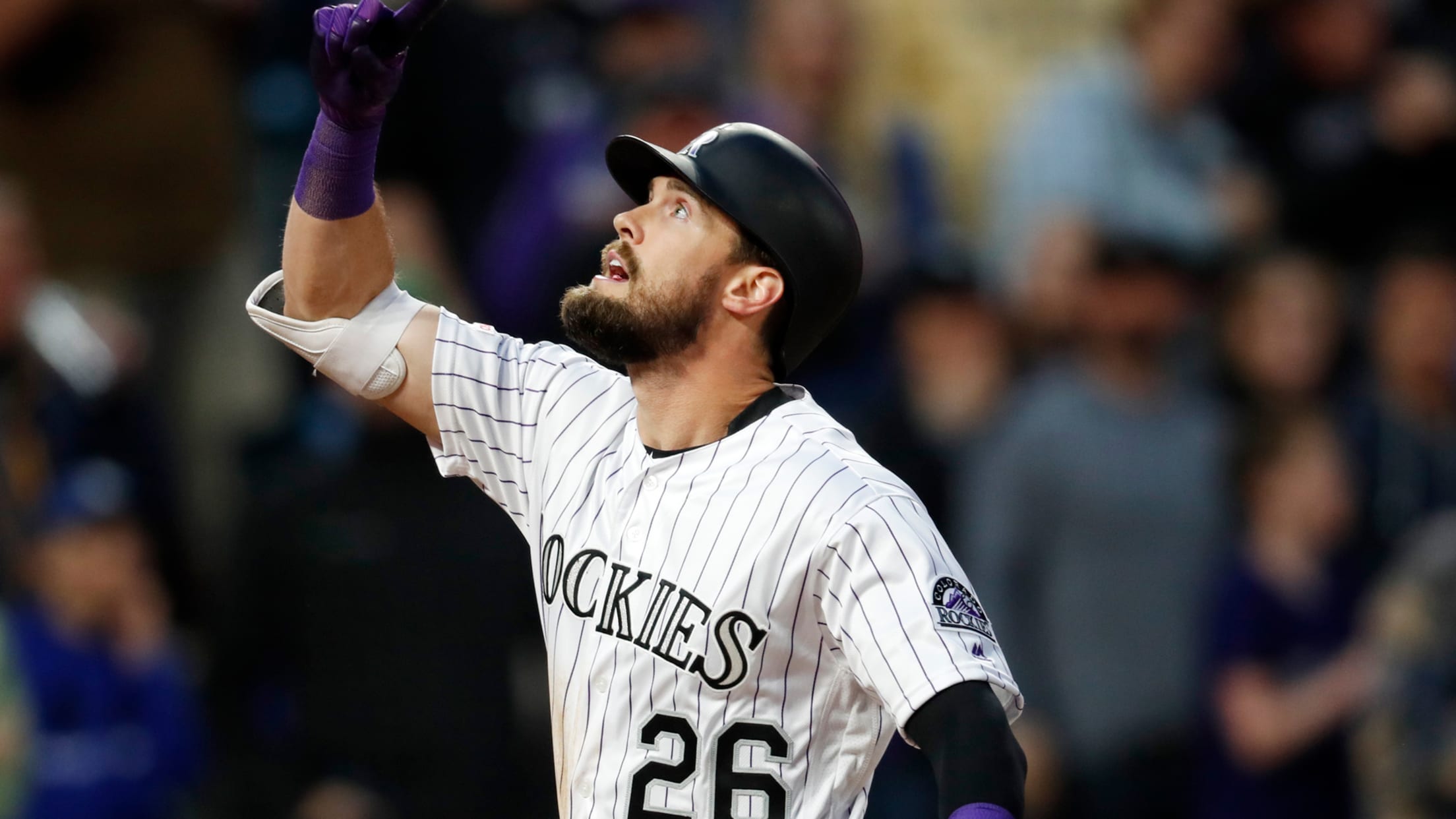 DENVER -- The Rockies reinstated outfielder David Dahl and infielder Ryan McMahon, both of whom entered the season as regulars, from the 10-day injured list, and the pair was in Colorado's starting lineup on Thursday night against the Phillies at Coors Field. Dahl started in center field and hit second
Thursday's top prospect performers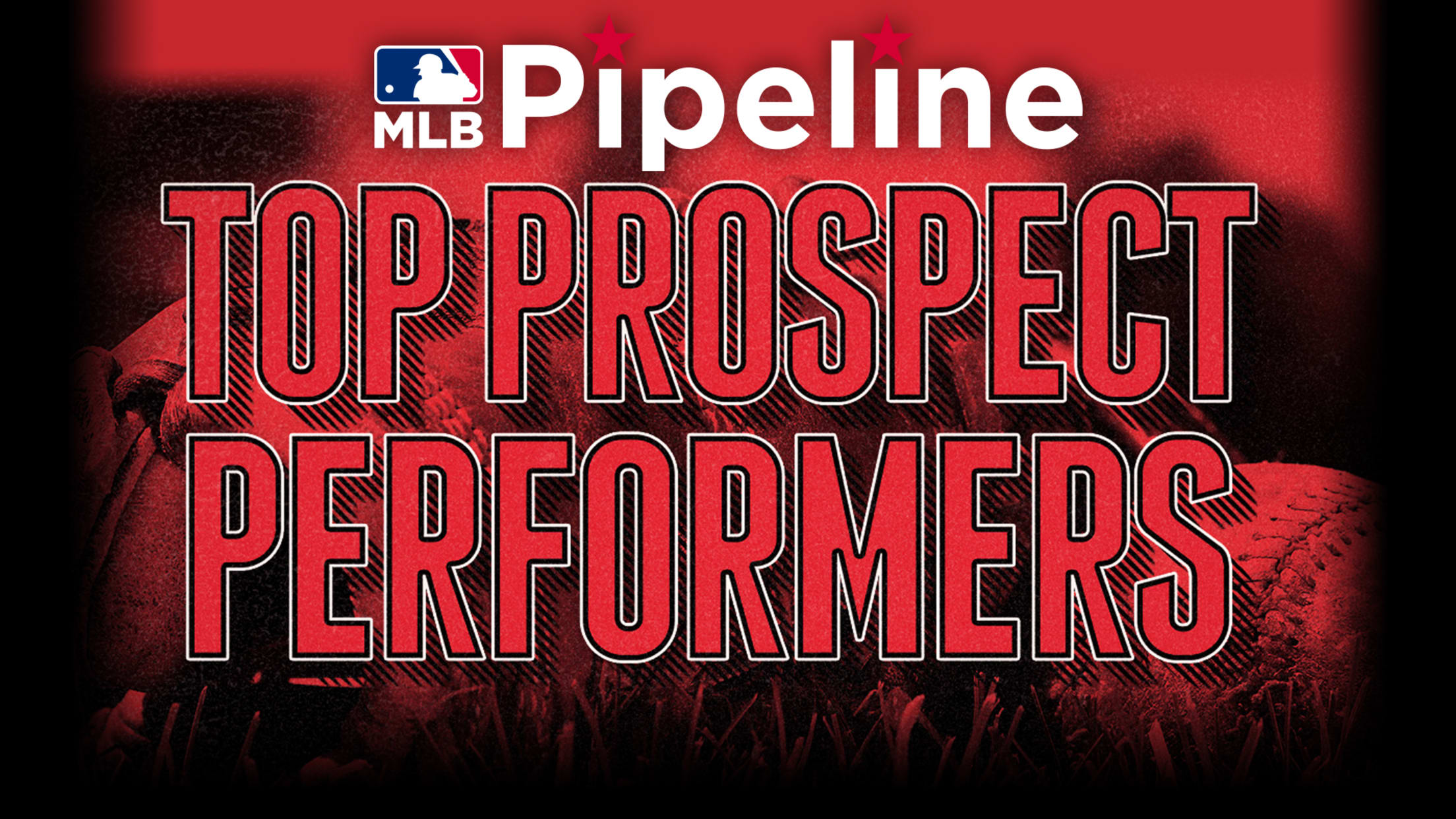 Here's a look at Thursday's top Minor League performers from each team's Top 30 Prospects list: AMERICAN LEAGUE EAST Blue Jays: Yennsy Diaz, RHP (No. 26) -- 6 2/3 IP, 4 H, 3 R, 0 ER, 1 BB, 5 K (Double-A New Hampshire) Diaz held the Hartford Yard Goats scoreless
Gray finds rhythm, wraps trip on winning note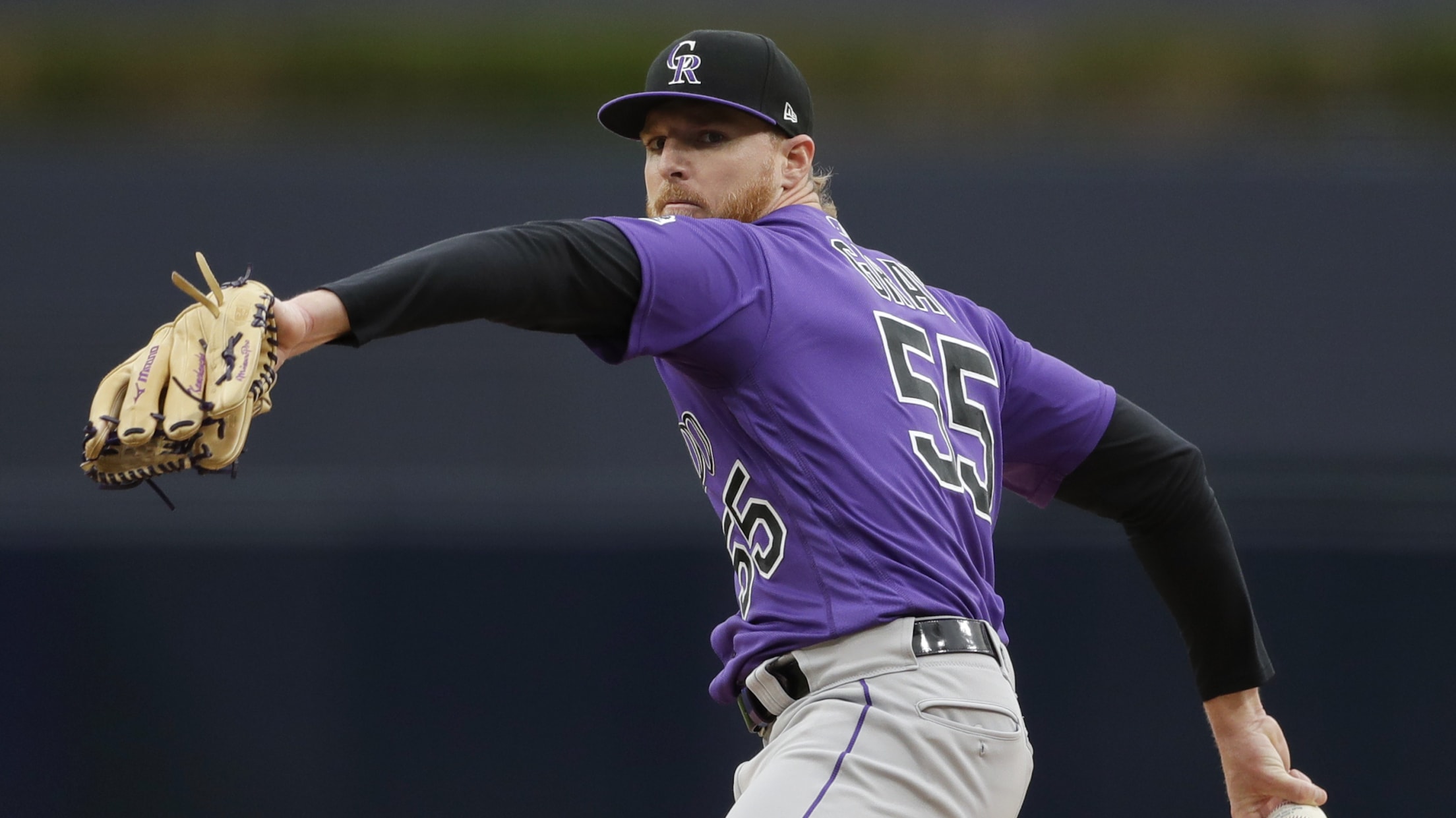 SAN DIEGO -- Rockies right-hander Jon Gray says his better performances have rhythm, "like a dance." He had the beat Tuesday night at Petco Park in an 8-2 win. Throw a dominating pitch -- usually fastball, which he spotted well, or breaking pitches that were effective, though not as sharp.
Here's each team's closer of the future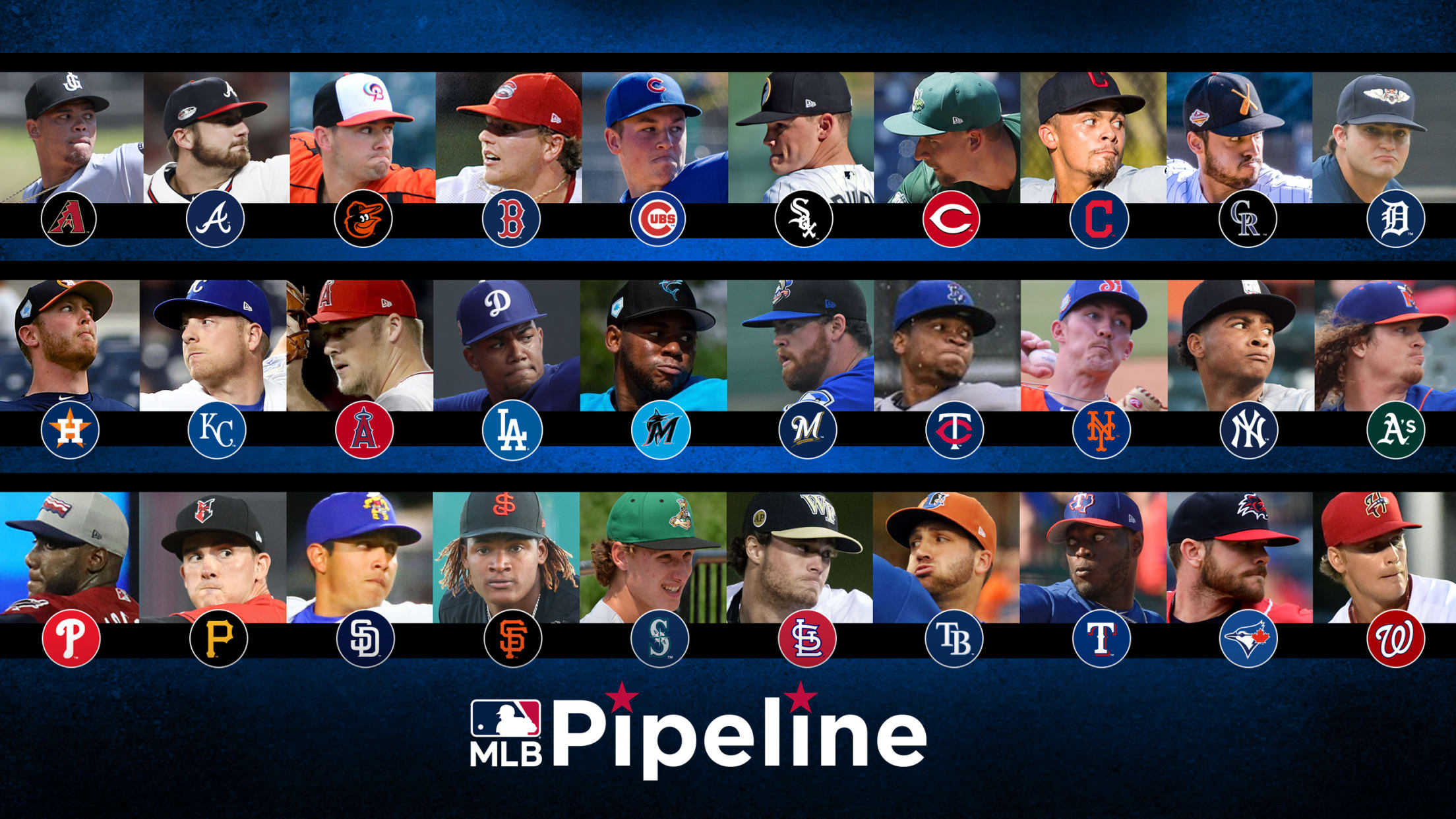 Identifying future closers isn't easy. Mariano Rivera, baseball's all-time saves leader and only unanimous Hall of Famer, began his pro career as a starter. So did Edwin Diaz and Wade Davis, the league leaders in saves a year ago, and many other pitchers who are nailing down the ninth inning
Inbox: Reason to panic after Rockies' slow start?
Beat reporter Thomas Harding answers questions from fans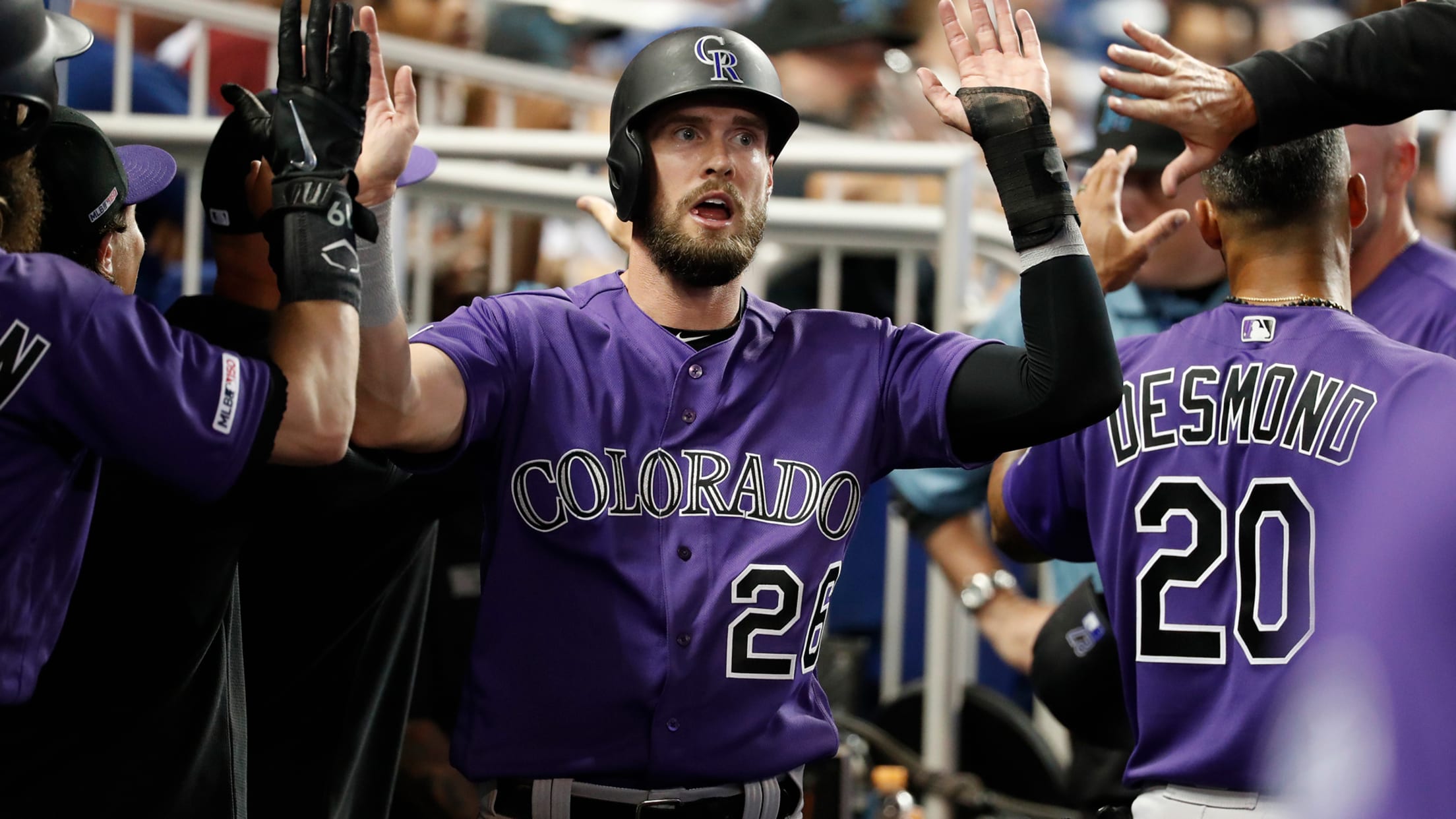 This team was dissected and psychoanalyzed throughout its rough early going. During the weekend, the Rockies climbed onto their own couches and examined themselves. Hey, I've done my share of delving in stories throughout the start of the season: • Rox go quietly vs. Braves, drop 9 of last 10
Each NL West team's secret weapon is ...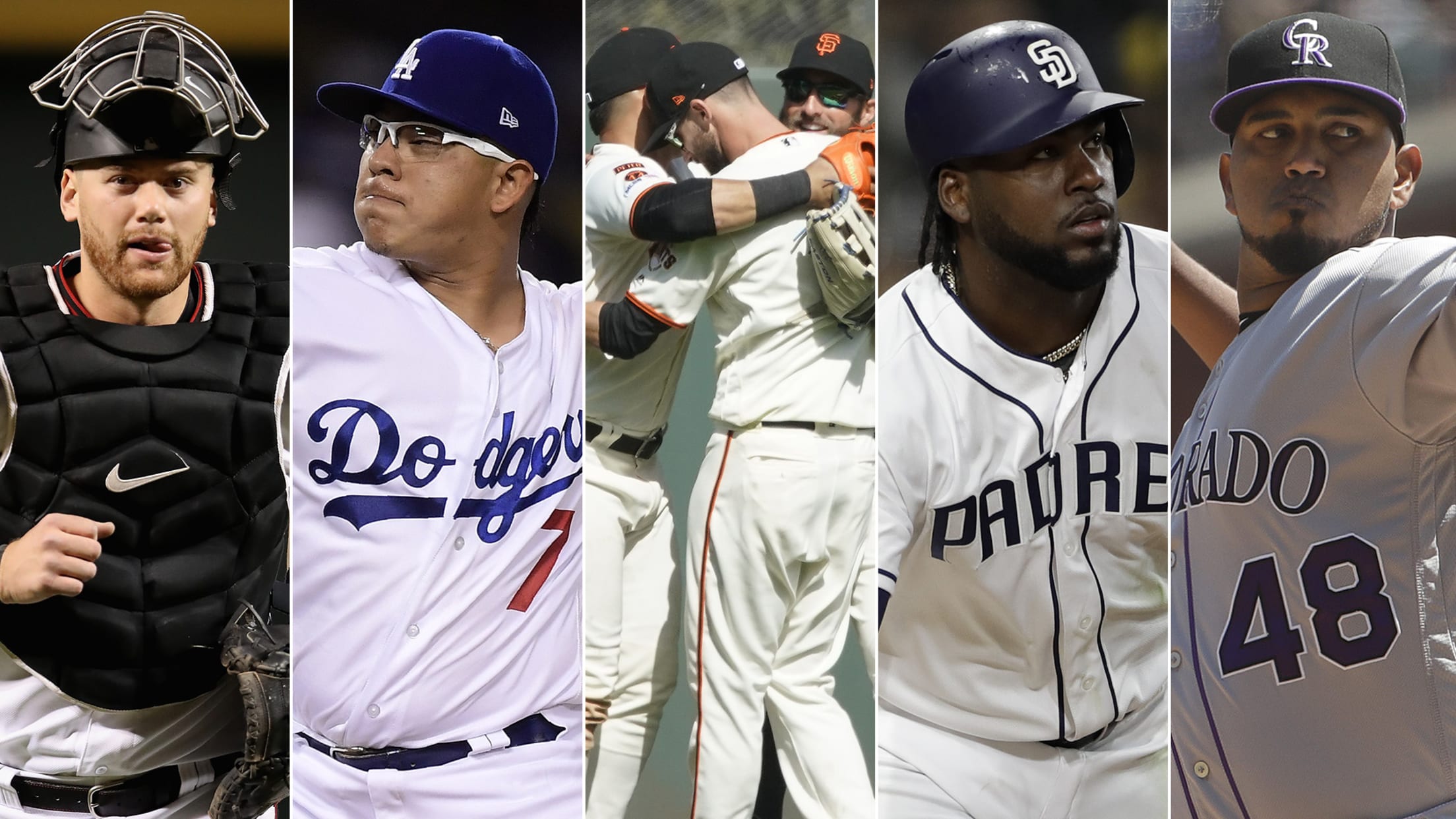 Sure, you know the obvious. You know Cody Bellinger is raking and you know Madison Bumgarner is dealing. But some assets are a little less obvious. MLB.com is taking a look at some of the "secret weapons" in each division. In some cases, it's an unheralded player. In some cases,
Nolan celebrates 28 with homer in 3rd straight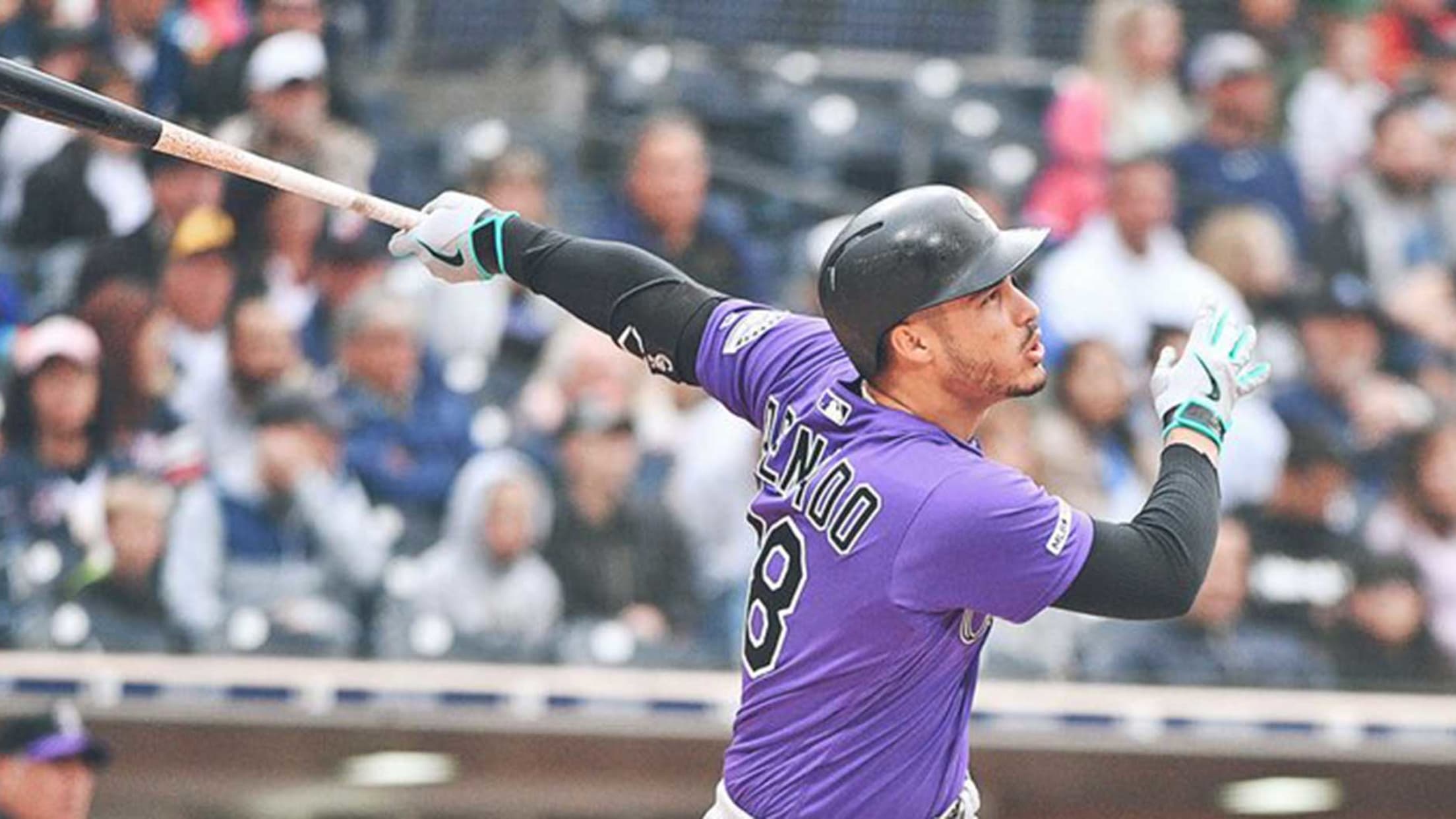 SAN DIEGO -- With one swing Tuesday night -- a two-run, first-inning homer in an 8-2 win over the Padres -- Nolan Arenado gave himself and the Rockies much to celebrate on his 28th birthday. "I want to give a shoutout to the fans who came out and were cheering
Blackmon, Arenado ready for Rox to get right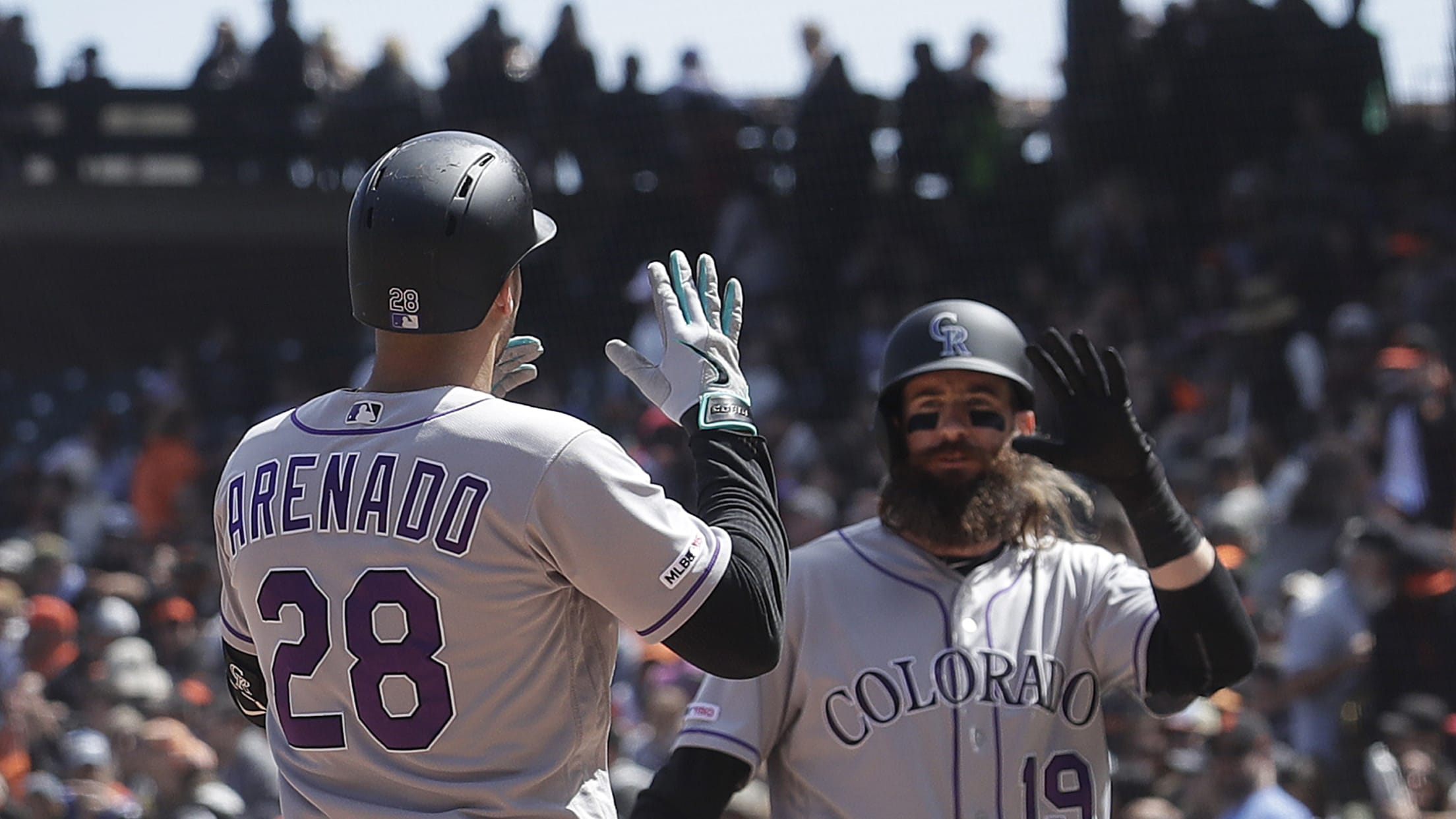 SAN DIEGO -- It's a convenient narrative: a struggling team relaxes and bonds by watching The Masters together before a game one Sunday, and the hits and runs flow. But Charlie Blackmon and Nolan Arenado, whose awakening bats may be the vanguard of coming offensive success for the Rockies, are
Senzatela shows new wrinkle with put-aways
Right-hander records eight outs on breaking pitches in 2019 debut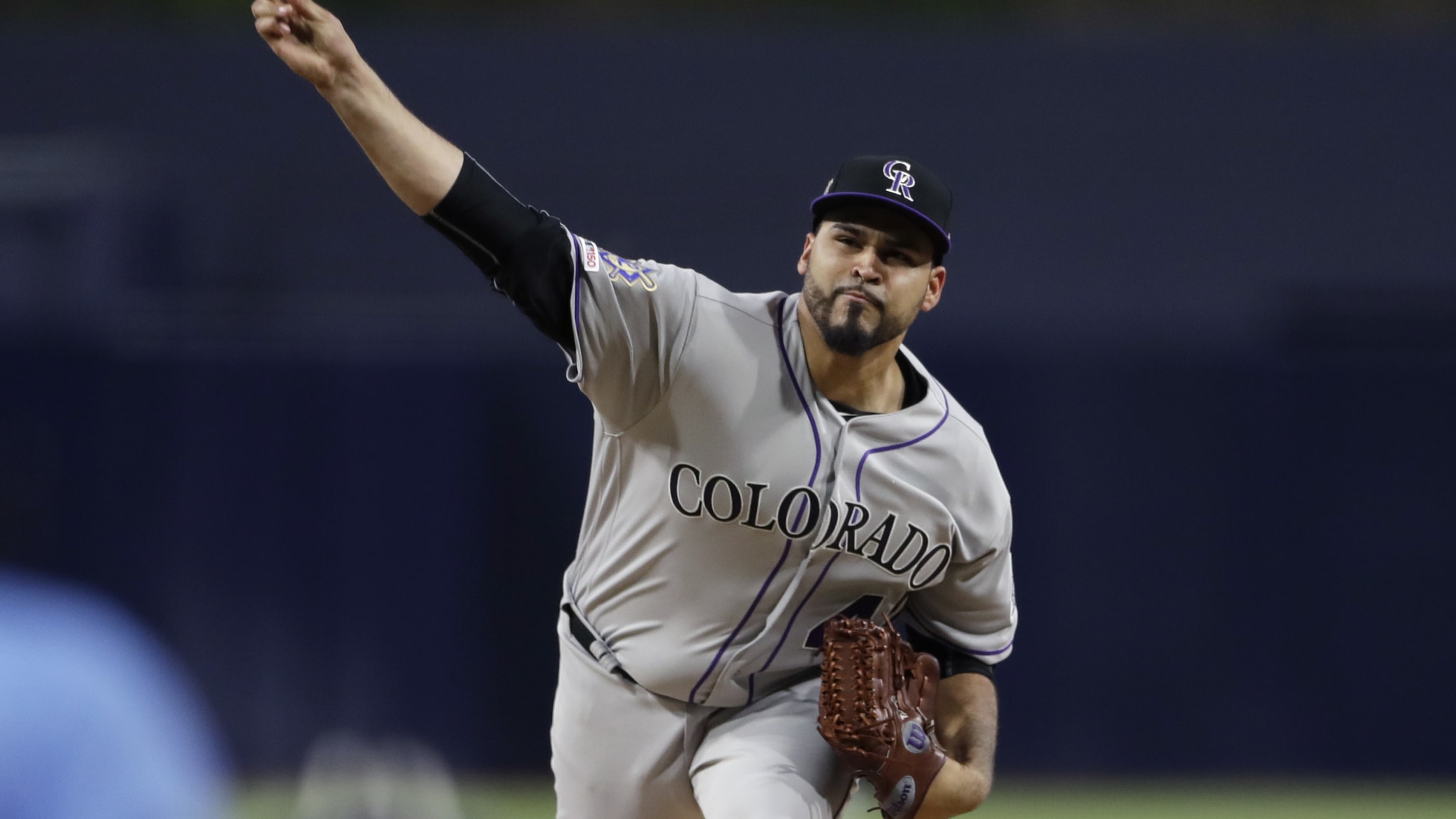 SAN DIEGO -- After missing the first 2 1/2 weeks with an infected blister on his right heel, Antonio Senzatela joined the Rockies on Monday night feeling it was his "first day in the big leagues." What ensued just might have been the next day of Colorado's starting pitching surge.
Rox realign pitching, put Bettis in bullpen
Iannetta on Jackie: 'I couldn't imagine what that pressure was like'
SAN DIEGO -- The Rockies have lined up their top two starters, lefty Kyle Freeland and righty German Márquez, for their games at Coors Field on Thursday and Friday. Manager Bud Black announced Monday that righty Chad Bettis (0-2, 8.78 ERA in three starts) will pitch out of the bullpen
Iannetta goes on injured list; Butera recalled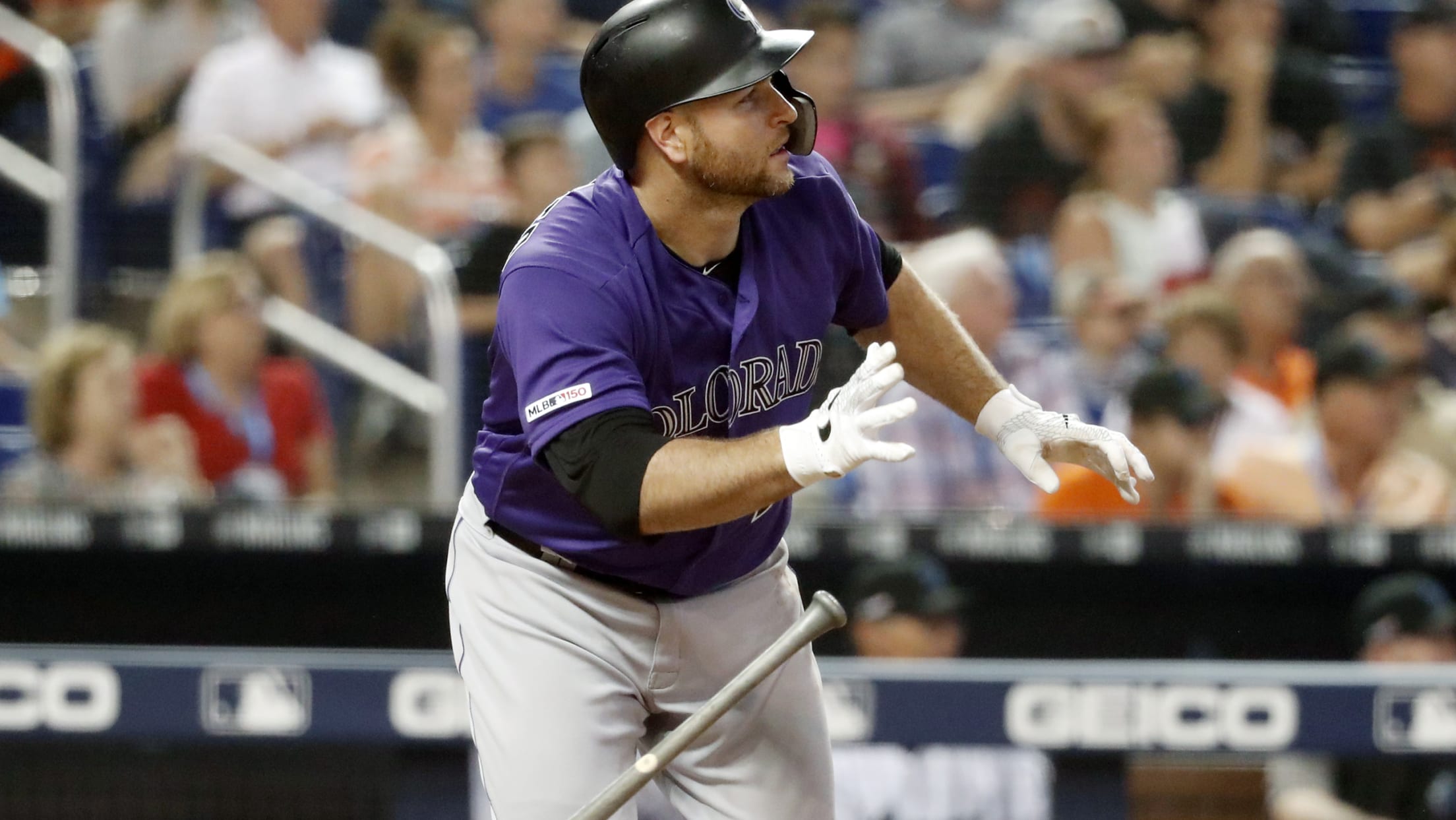 The Rockies placed catcher Chris Iannetta on the 10-day injured list with a right lat strain and called up backstop Drew Butera from Triple-A Albuquerque on Monday. Colorado also recalled outfielder Noel Cuevas, activated right-hander Antonio Senzatela from the injured list and optioned pitcher Yency Almonte and Yonathan Daza to
Marquez nearly unhittable in masterpiece
Rigthy fans nine, Arenado hits first homer to help Colorado blank SF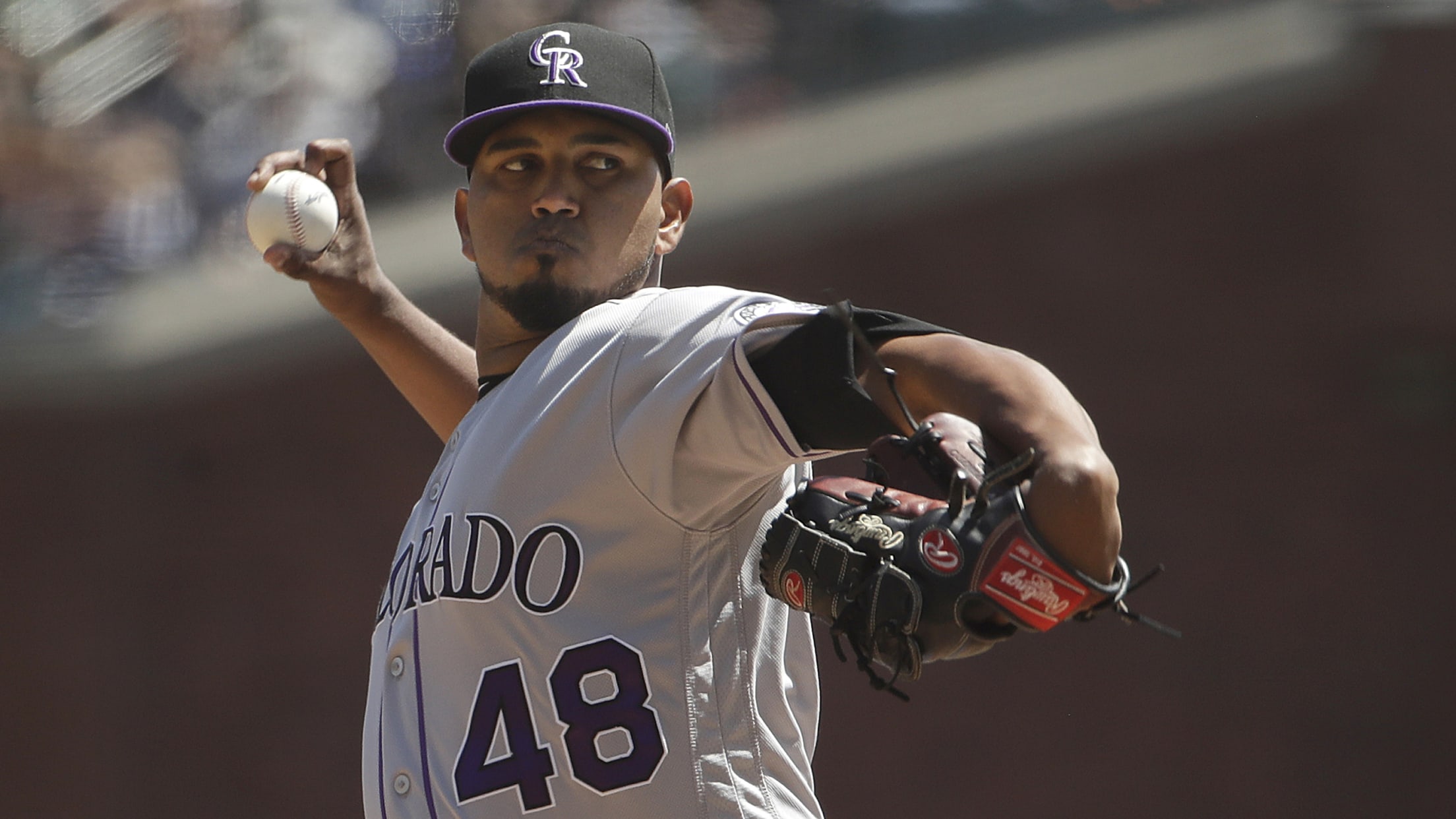 SAN FRANCISCO -- The first complete game in the big leagues this season was very close to being much more. As it was, Colorado's German Márquez settled for one-hit, nine-strikeout domination of San Francisco as the Rockies ended an eight-game losing streak with a 4-0 win over the Giants on
Watch Arenado (temporarily) keep a no-no alive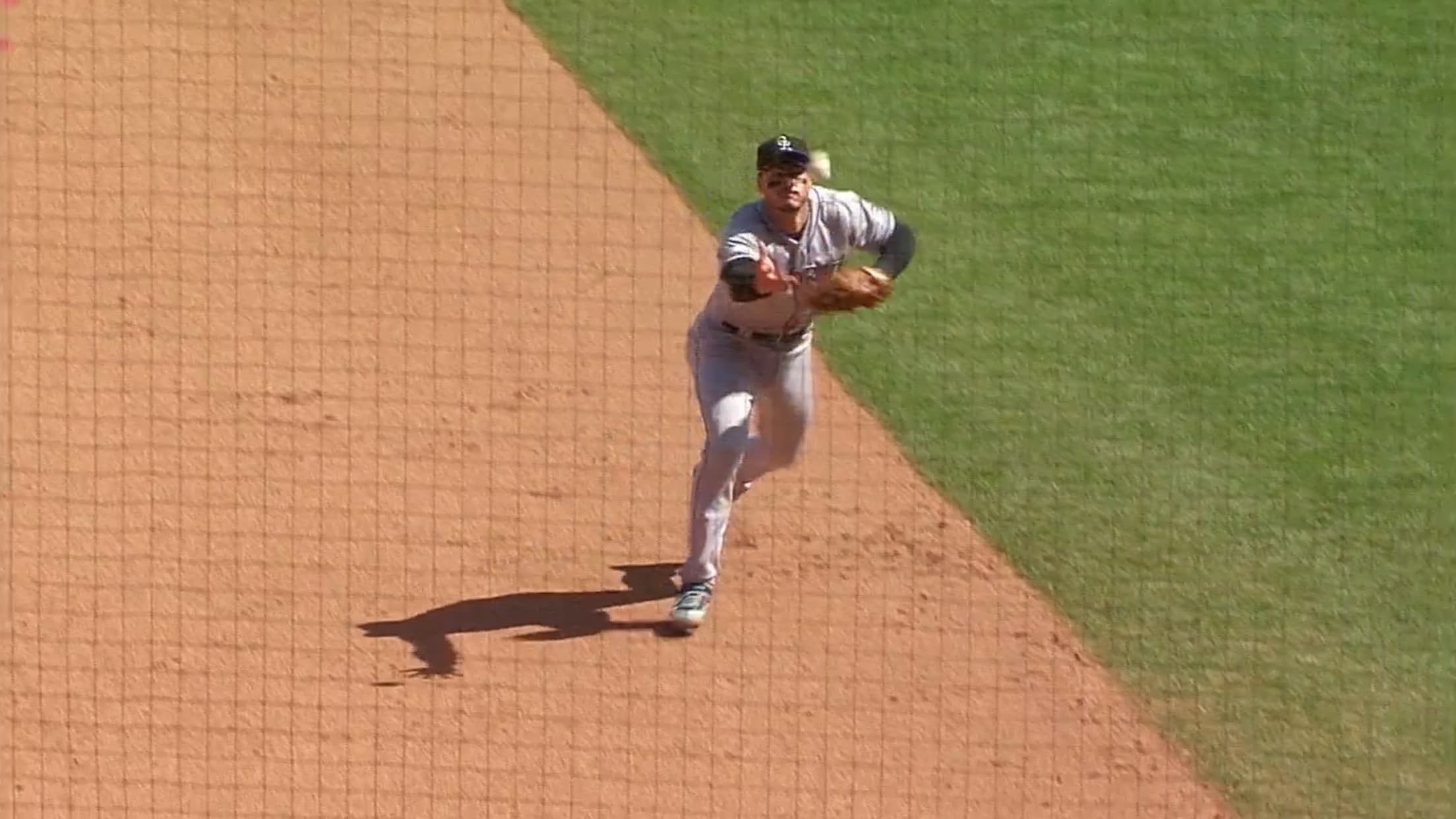 With right-hander German Márquez vying for the second no-hitter in Rockies history on Sunday afternoon against the Giants, Nolan Arenado came through with a heart-stopping defensive highlight, briefly extending his teammate's bid for history.
Rockies take mini break for Masters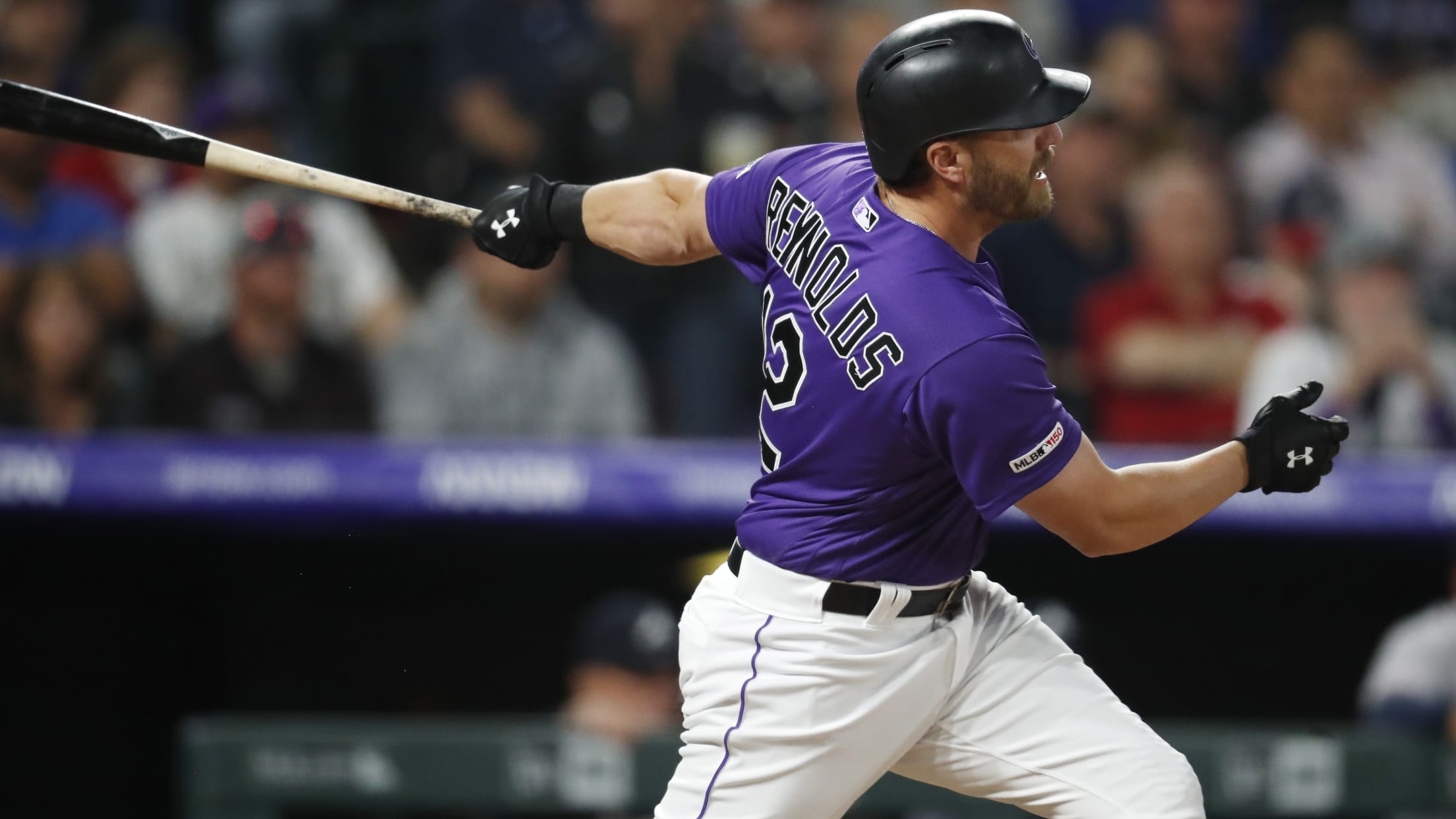 SAN FRANCISCO -- After Saturday's eighth consecutive loss, Rockies infielder Mark Reynolds suggested the club's hitters needed a break, to just step back and maybe spend an extra 10 minutes on Sunday morning watching the Masters in the clubhouse. It turned out that was no problem. Most of the Rockies
Rockies score but can't halt losing skid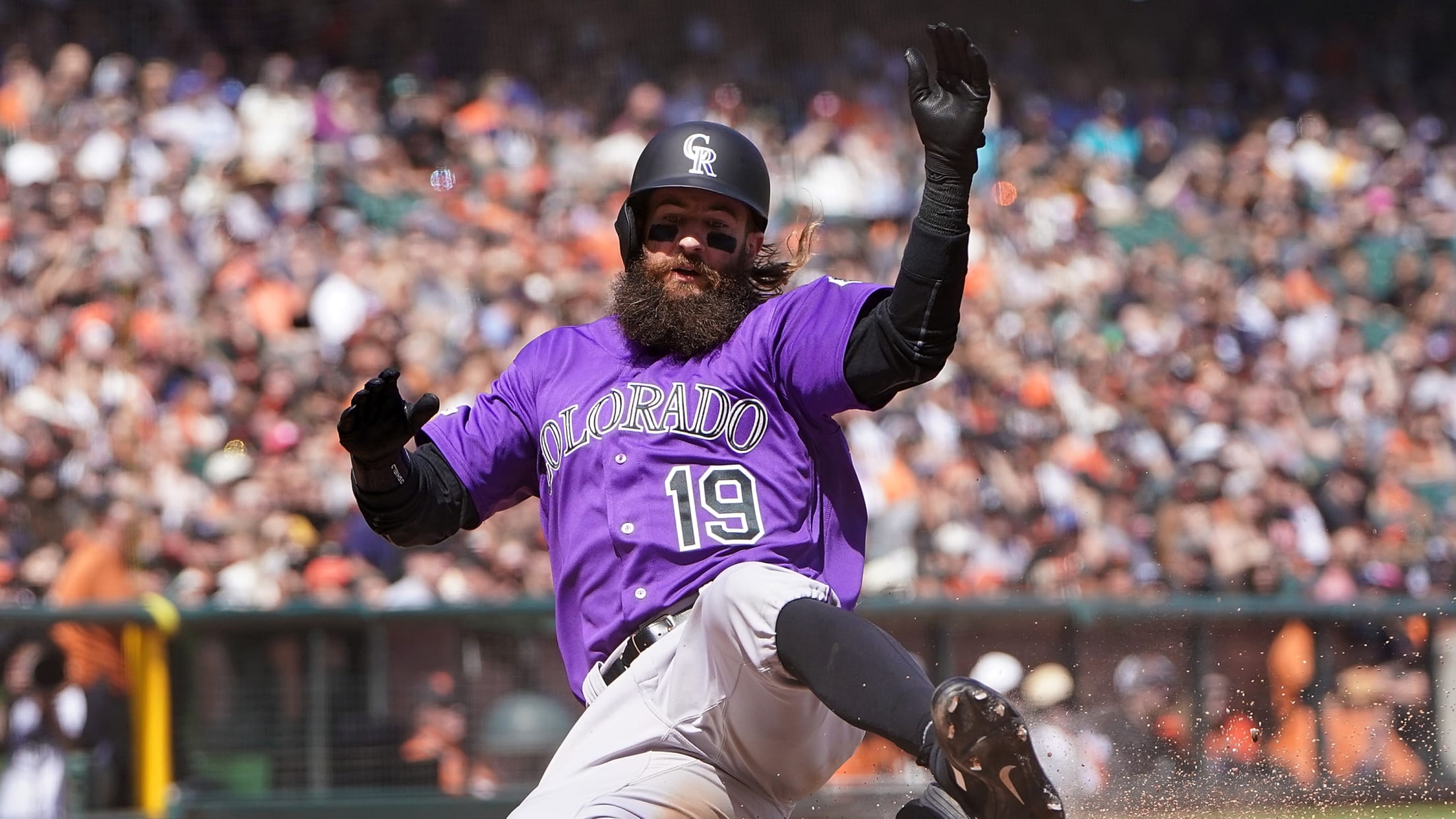 SAN FRANCISCO -- Nolan Arenado spun around from his spot in the batter's box and gave home-plate umpire D.J. Reyburn a mean glare, veins bulging from the side of his neck. Soon Arenado's helmet and bat would be tossed to the dirt in disgust as he argued against a called
Play at plate goes against Rox in 18th inning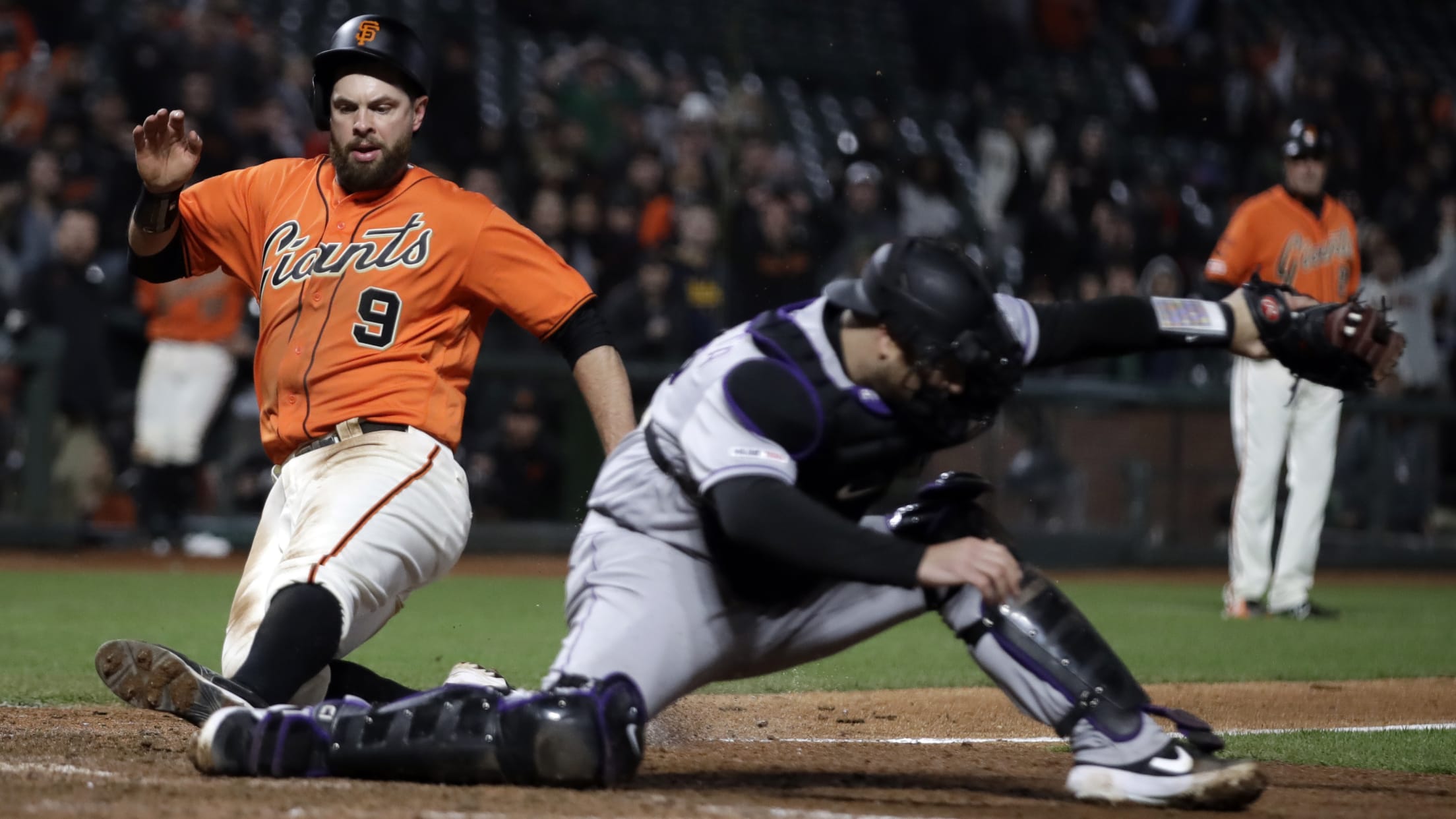 SAN FRANCISCO -- Chris Iannetta says he won't sleep much before Saturday's game after Friday's 18-inning 3-2 loss ended at 12:50 a.m. PT. That's not just because it's a night-into-day game before a day game. It's because Iannetta struck out four times in four at-bats. And when it most counted,
Murphy avoids surgery as finger healing well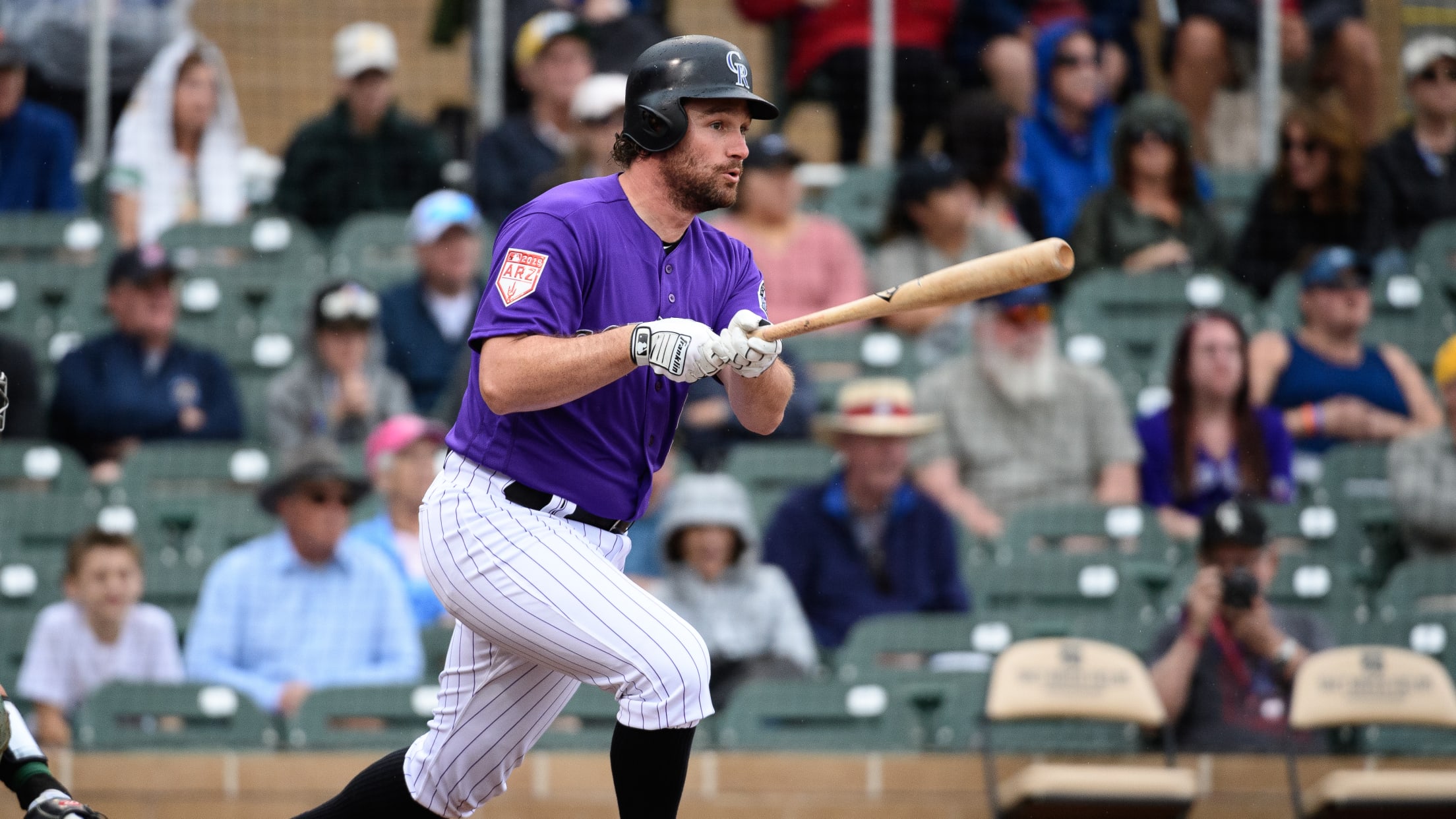 SAN FRANCISCO -- The Rockies got slightly unexpected news before Friday's game with first baseman Daniel Murphy now not planning to have surgery on his broken index finger. Having survived the surgery scare and having been cleared both by an X-ray and an MRI, Murphy is in the process of
MLB to honor military on Armed Forces Day
Teams will wear special uniforms, caps on May 18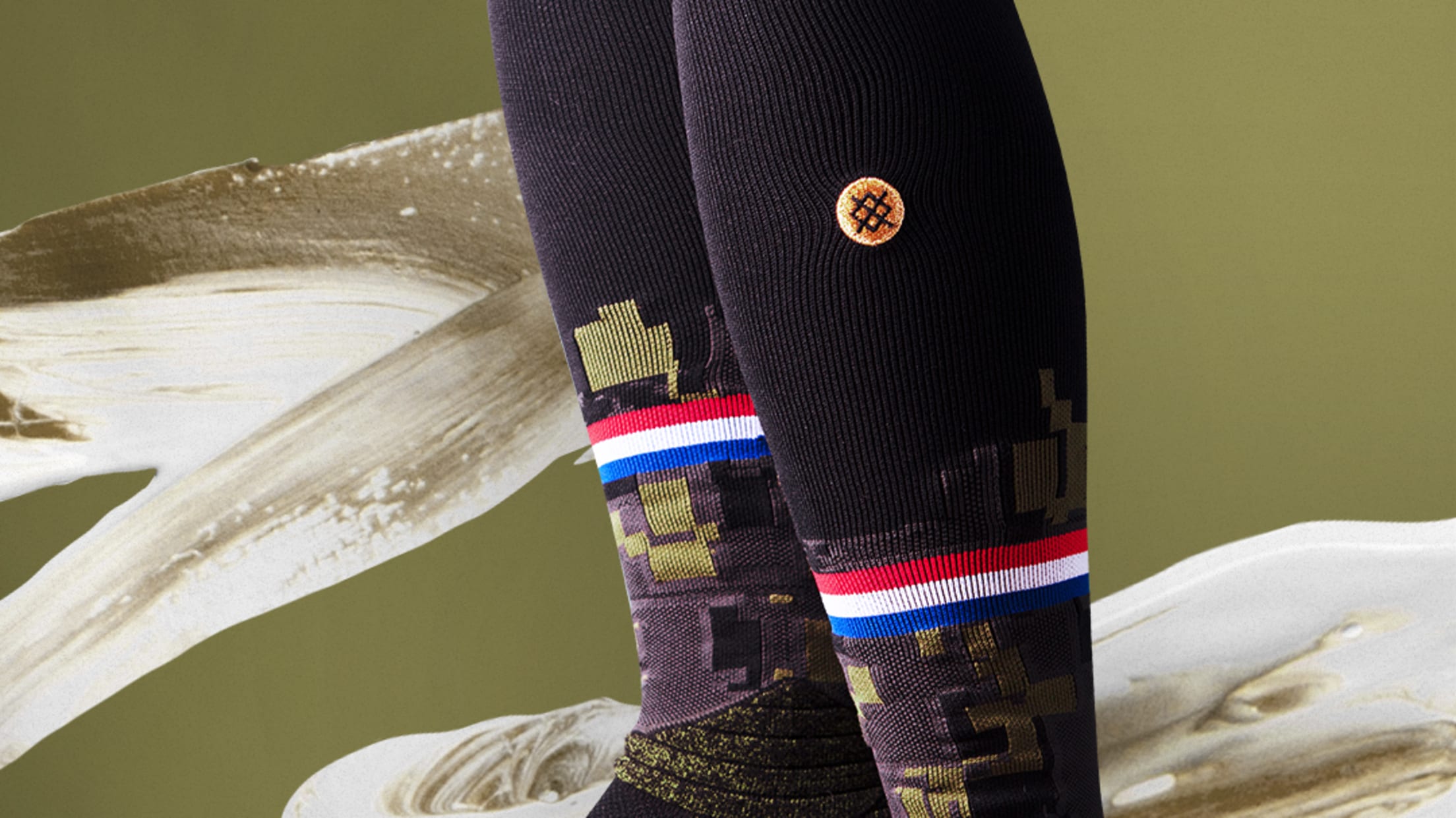 Major League Baseball unveiled the lineup of holiday and special-event uniforms that will be worn throughout the 2019 season. There's a new one that was added this year, which will honor the Armed Forces on May 18. MLB plans to honor military members and their families throughout the weekend of
Rockies to play it safe with injured Dahl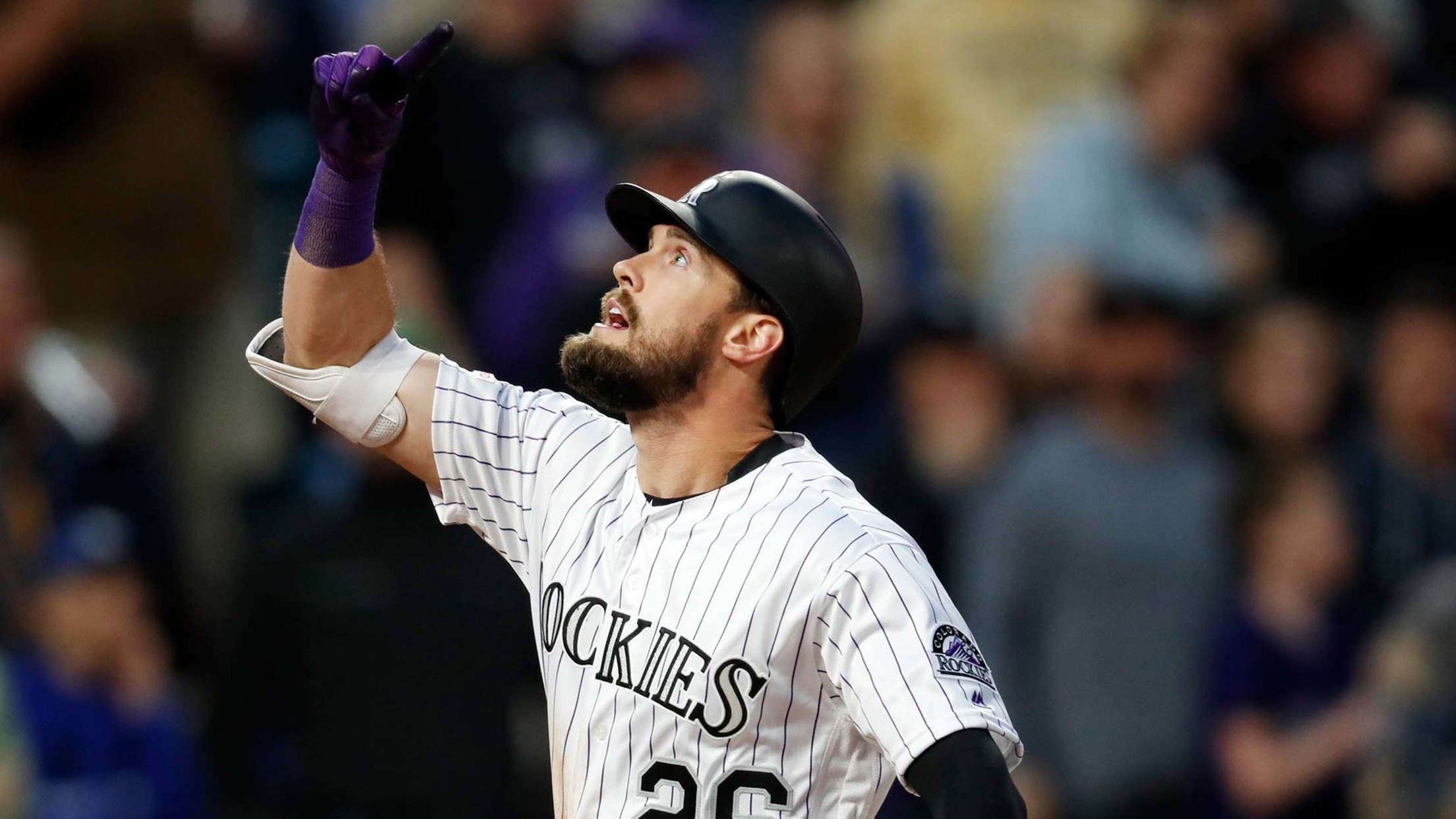 SAN FRANCISCO – Rockies manager Bud Black simultaneously sounded optimistic and cautious regarding the outlook for David Dahl. The outfielder went on the injured list last Tuesday (retroactive to Monday) with discomfort in the left side of his core. Dahl is rehabilitating his injury at the Rockies' training complex in
Gray effective, but Rockies lose 6th in a row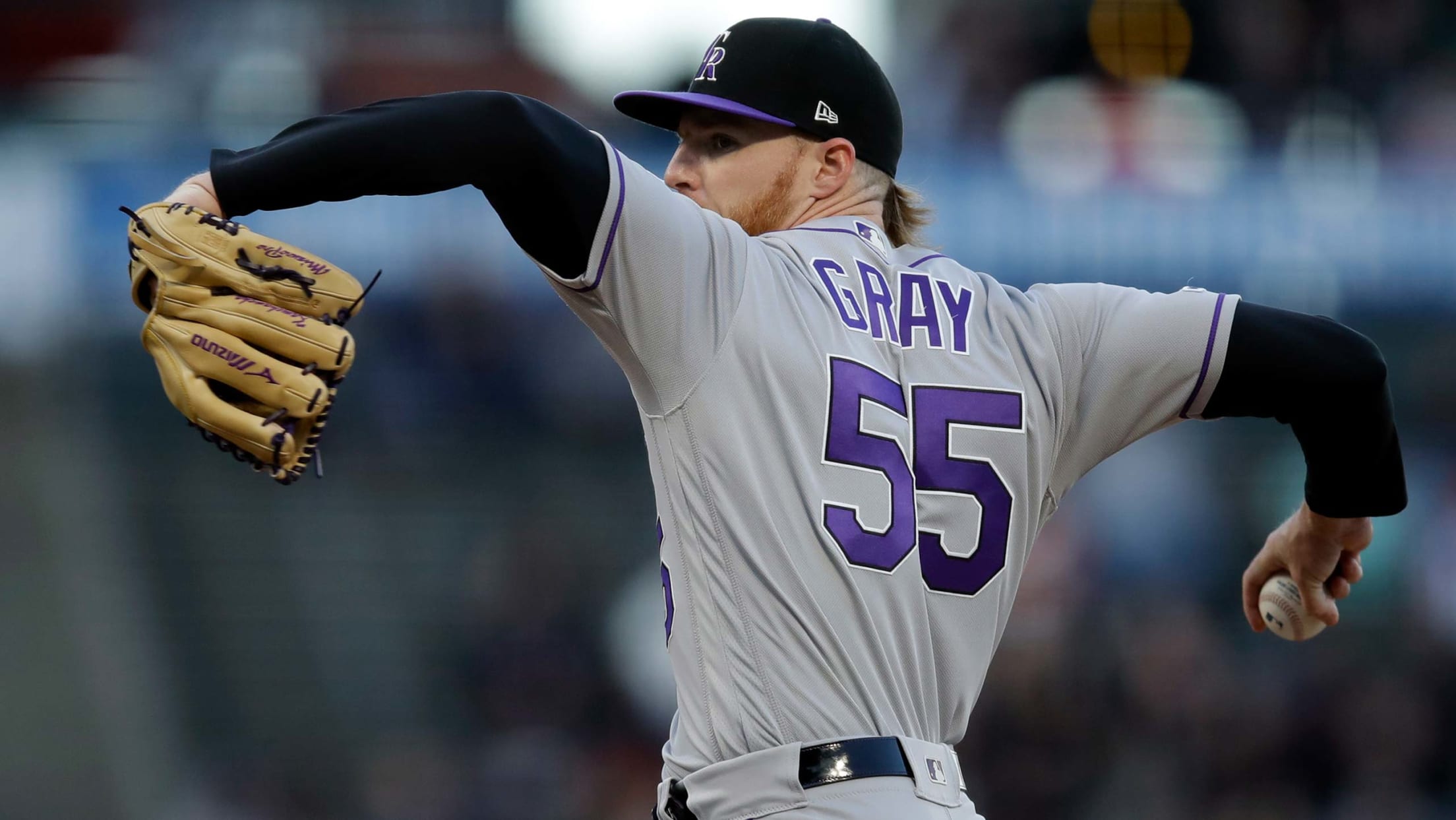 SAN FRANCISCO -- A solid performance by starter Jon Gray shattered the monotony Thursday night for the Rockies, whose offense remained oddly stagnant in a 1-0 loss to the Giants. Kevin Pillar's seventh-inning leadoff homer off Gray accounted for the game's only scoring as the Rockies tumbled to their sixth