Rox may have formula to defy projections
Pitching carried club to recent postseasons and could be strength again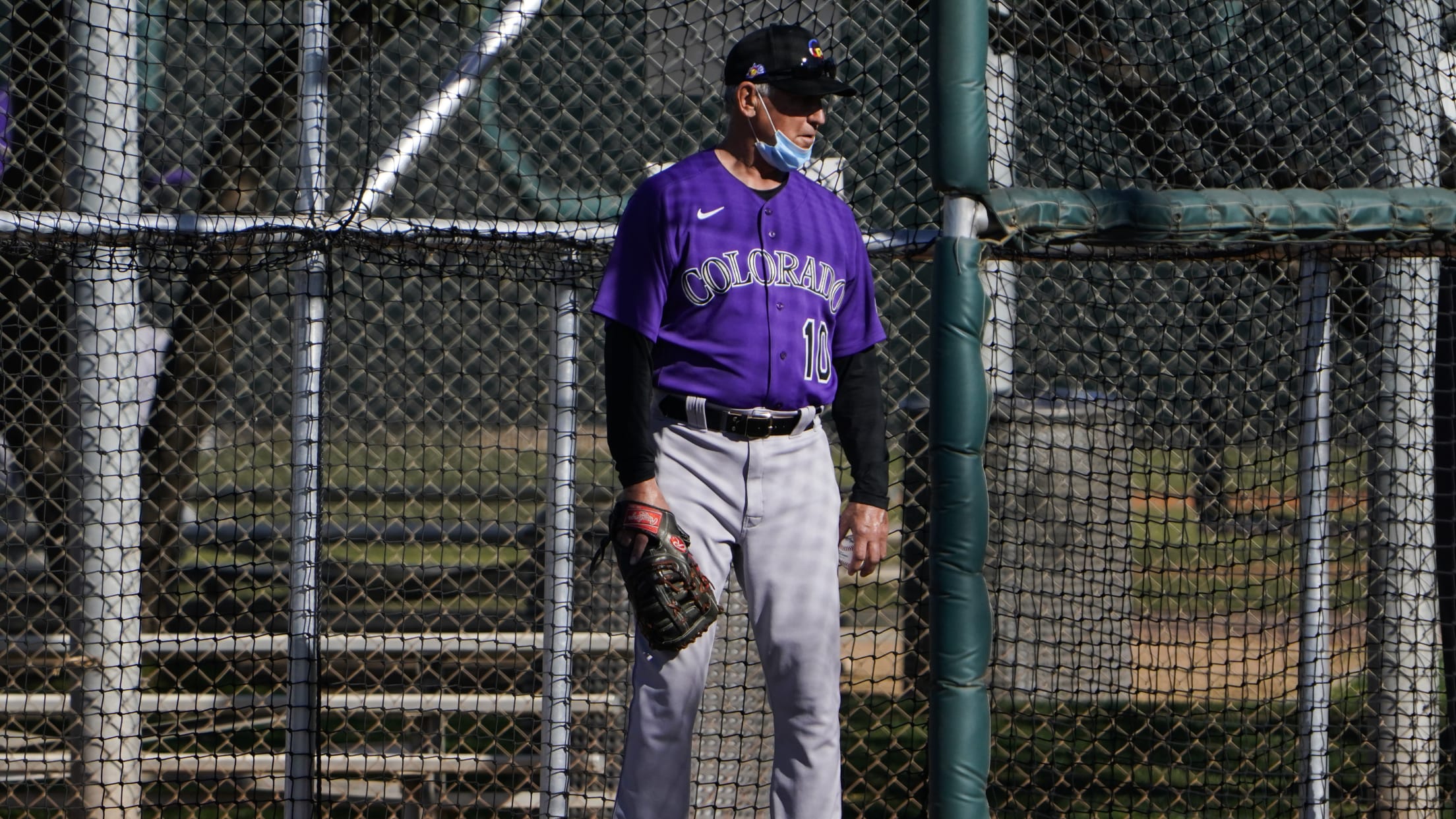 SCOTTSDALE, Ariz. -- Projections for the Rockies are historically foreboding -- 60 (60!) wins in 2021, according to Baseball Prospectus' PECOTA system -- and there are legitimate reasons behind the math. But math does not equal gospel, and Rockies manager Bud Black is under no obligation to worship. Of course,
Hit-machine Blackmon is back: 'I want to win'
Rockies veteran impressing teammates with routine; 'I'd go crazy. It works for him'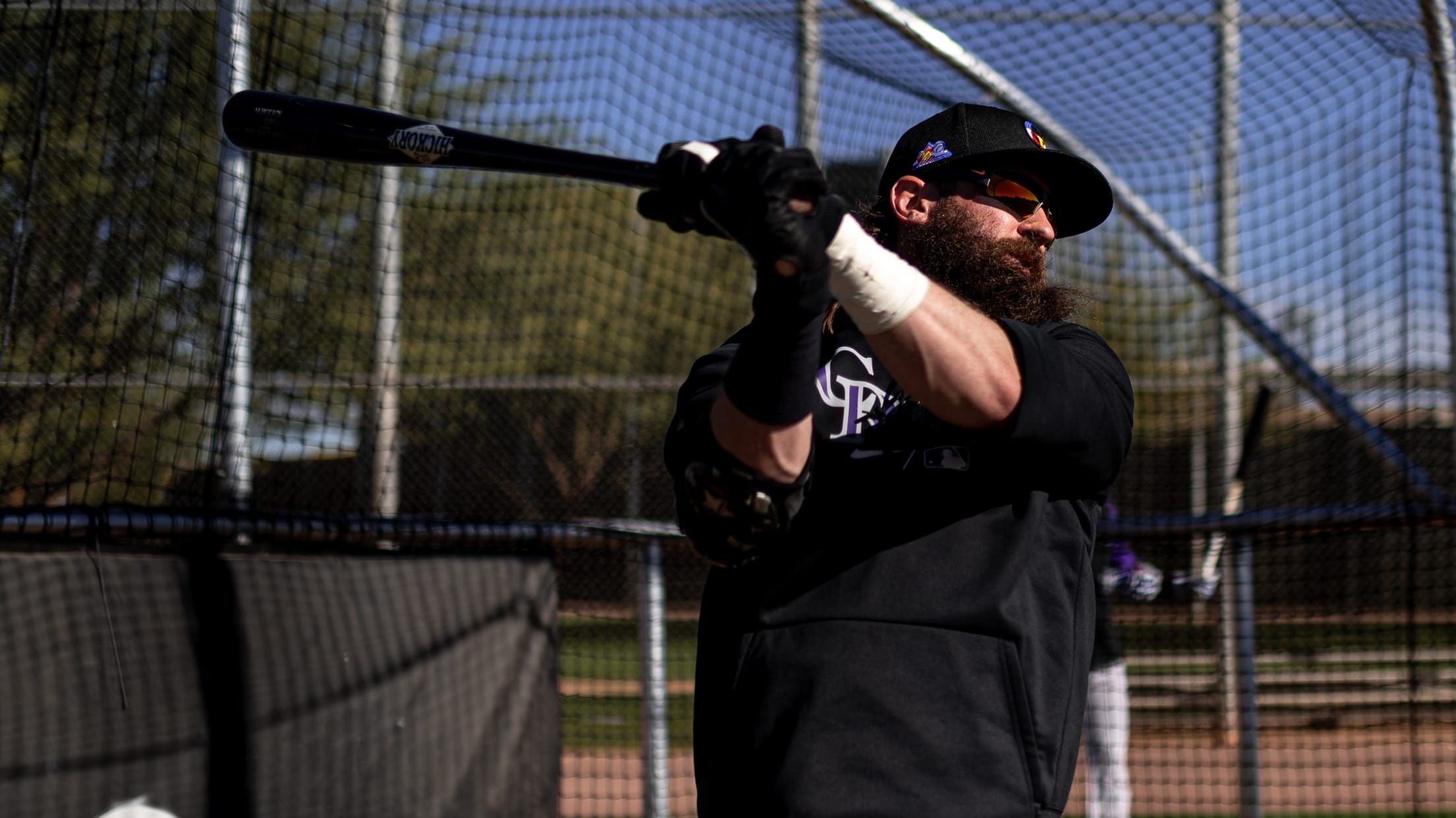 SCOTTSDALE, Ariz. -- The Rockies' Charlie Blackmon doesn't just love succeeding at baseball. He loves baseball. Last season, Blackmon missed much of Summer Camp after a COVID-19 diagnosis, then batted a freakish .500 for the first 17 games. The final 42 games were equally freakish for Blackmon, a former National
Notes: Hampson set for CF; Fuentes' role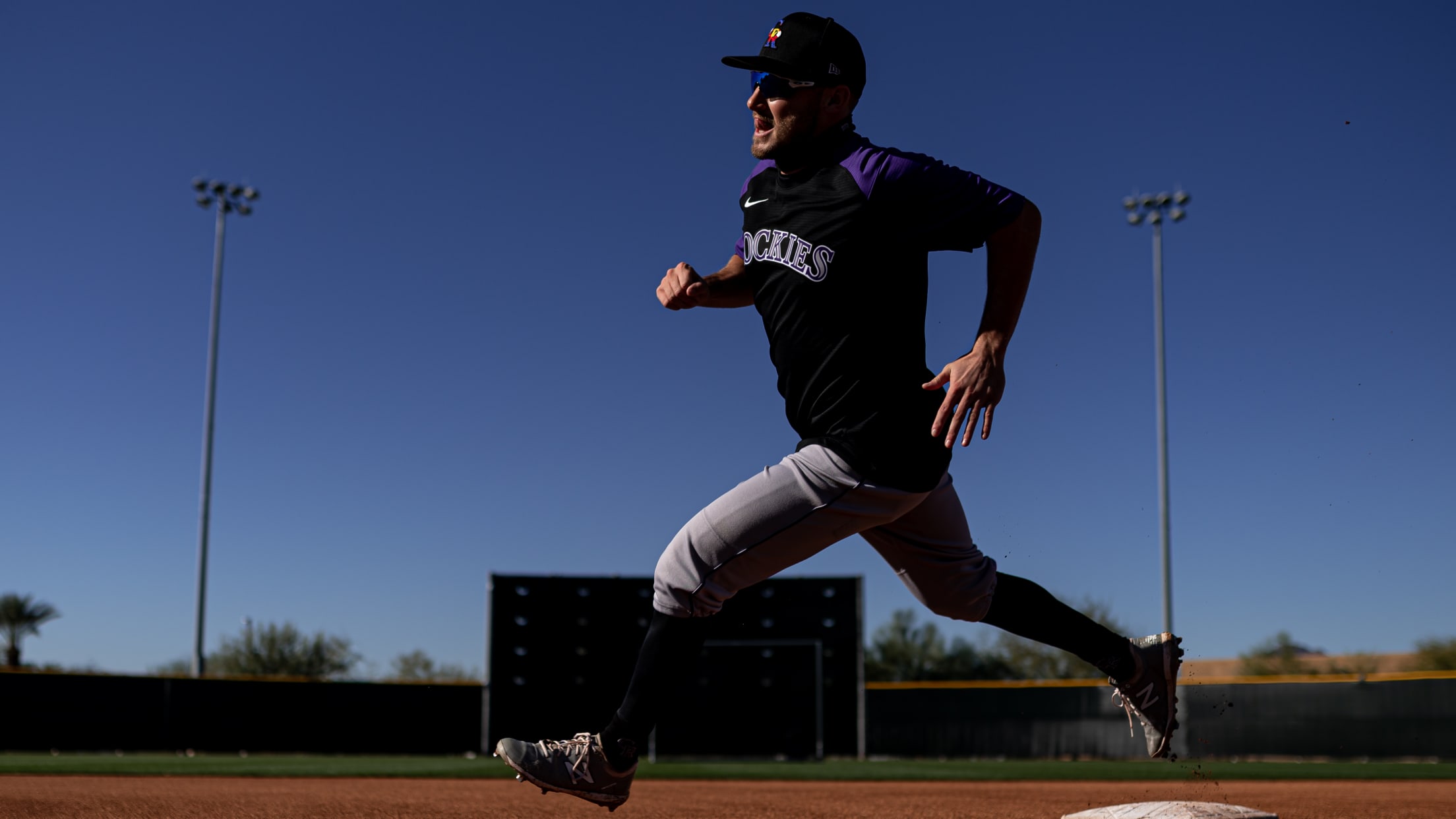 SCOTTSDALE, Ariz. -- Garrett Hampson has been the bit-part actor who has stolen more than his share of scenes, with multiple highlight-reel plays in the infield and outfield. Now the Rockies will test him in a lead role. Center field looks open for Hampson, 26, who has hit .245 over
NL West filled with top-tier outfielders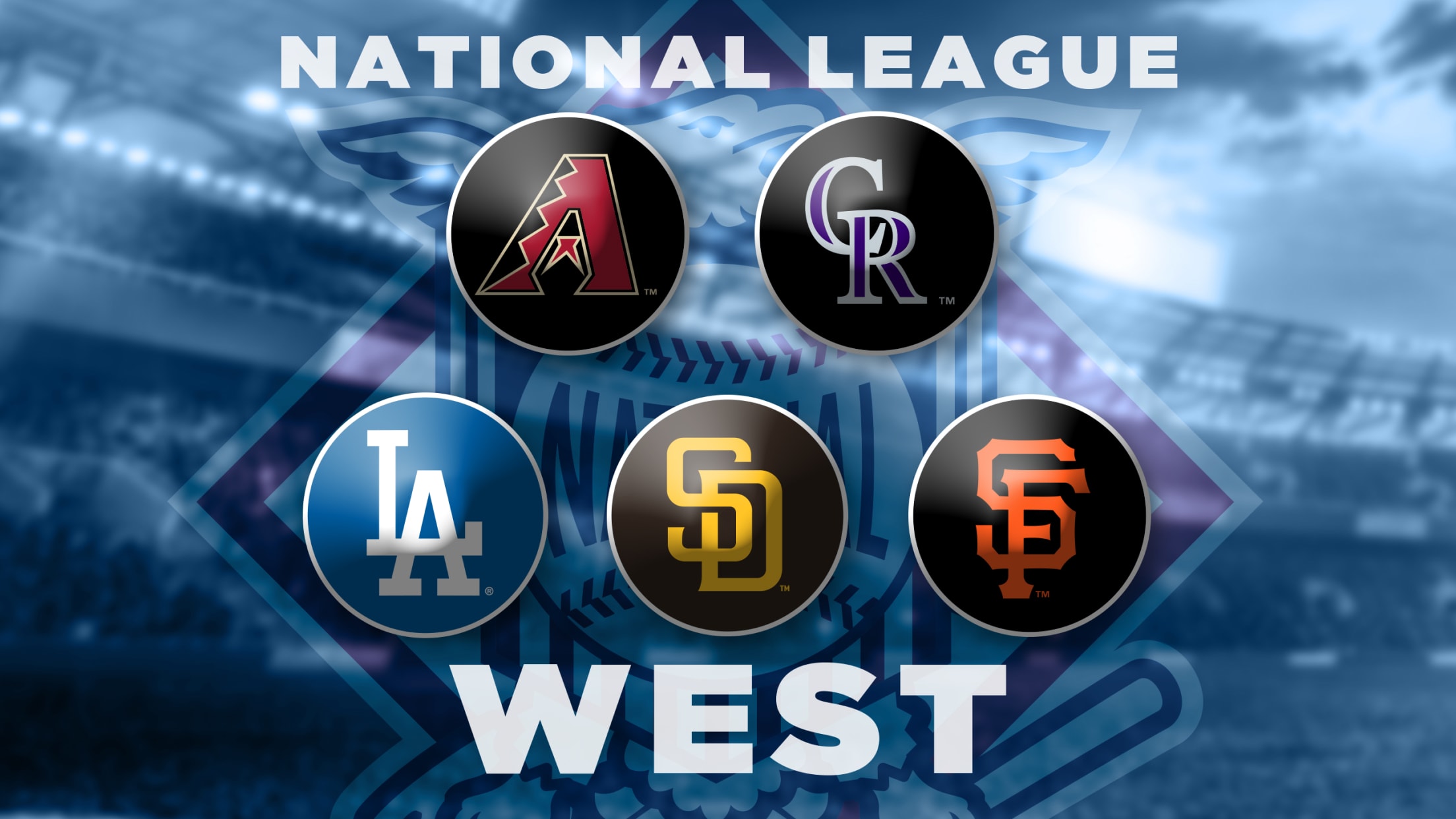 The National League West isn't short on star outfielders. It features a pair of MVPs in Los Angeles, a former batting champ in Colorado and some potent sluggers in San Francisco, San Diego and Arizona. • NL West outlook by positions: C | 1B/3B | 2B/SS Here's a rundown of
Tell us about your favorite baseball card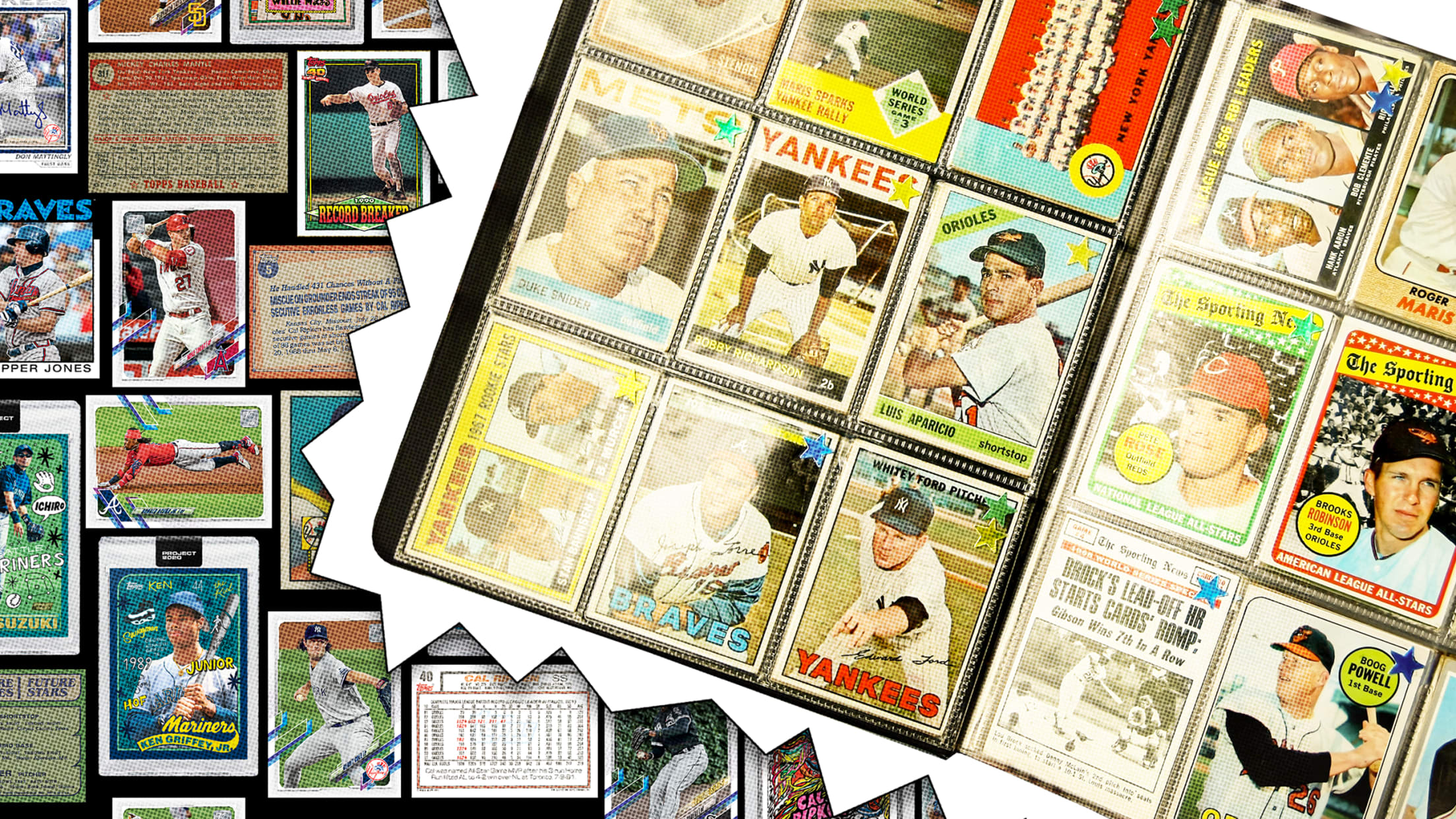 This year, to celebrate the 70th anniversary of Topps' first set of baseball cards, MLB.com will revisit the most memorable cards to ever hit shelves. To identify the creme de la creme of cards, MLB is asking you -- the card holders -- to share your favorites. Fans can share
Rodgers eyes 2nd base: 'I'm ready to be me'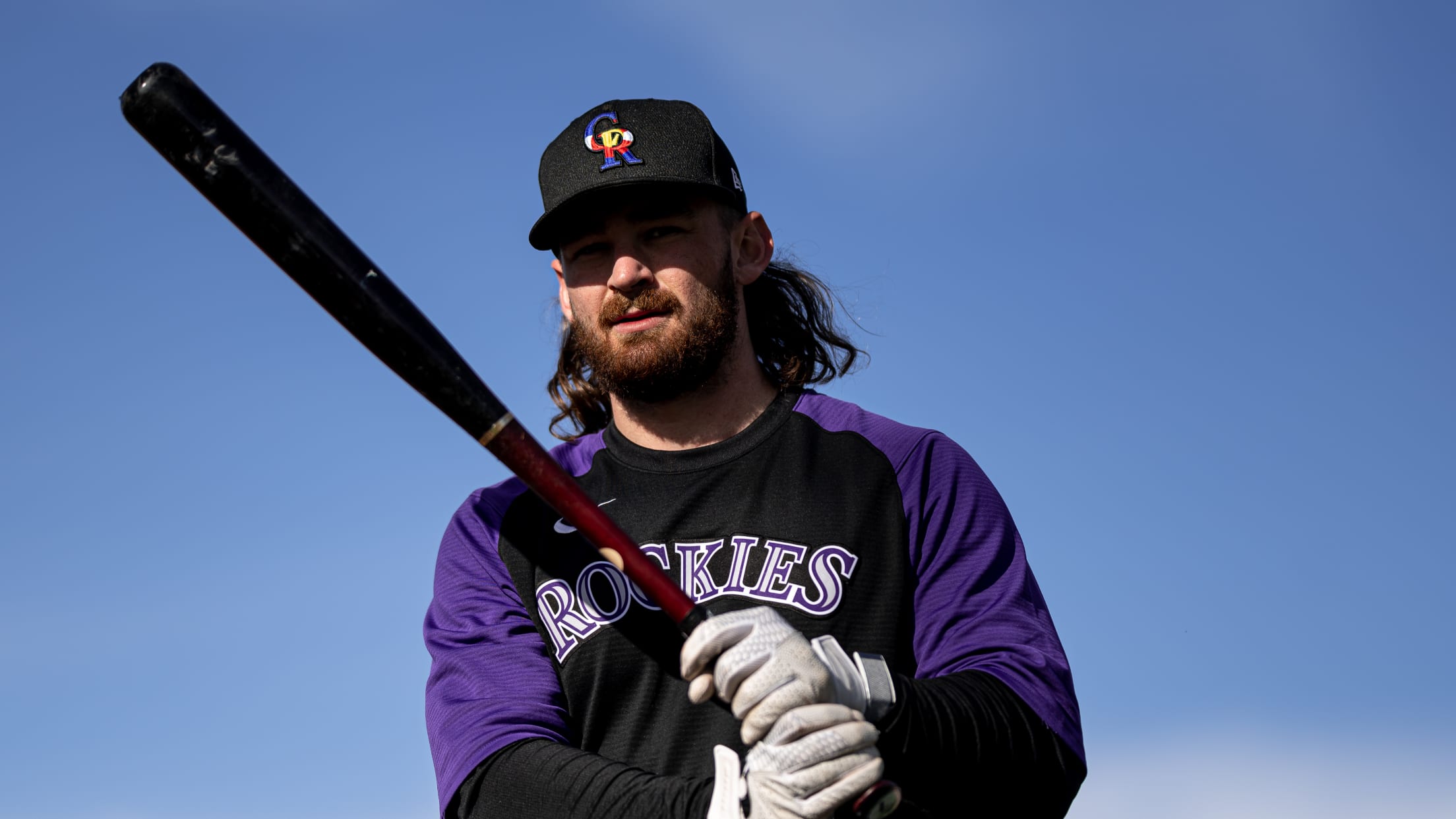 SCOTTSDALE, Ariz. -- Funny thing about mirrors. Those peering eyes and the words mouthing back can pierce one's soul. Or not. Rockies shortstop Brendan Rodgers went to the mirror not long after hearing that the club had traded away third baseman Nolan Arenado. The logical fallout was Ryan McMahon moving
Notes: Story seeks 30-30; McMahon at 3B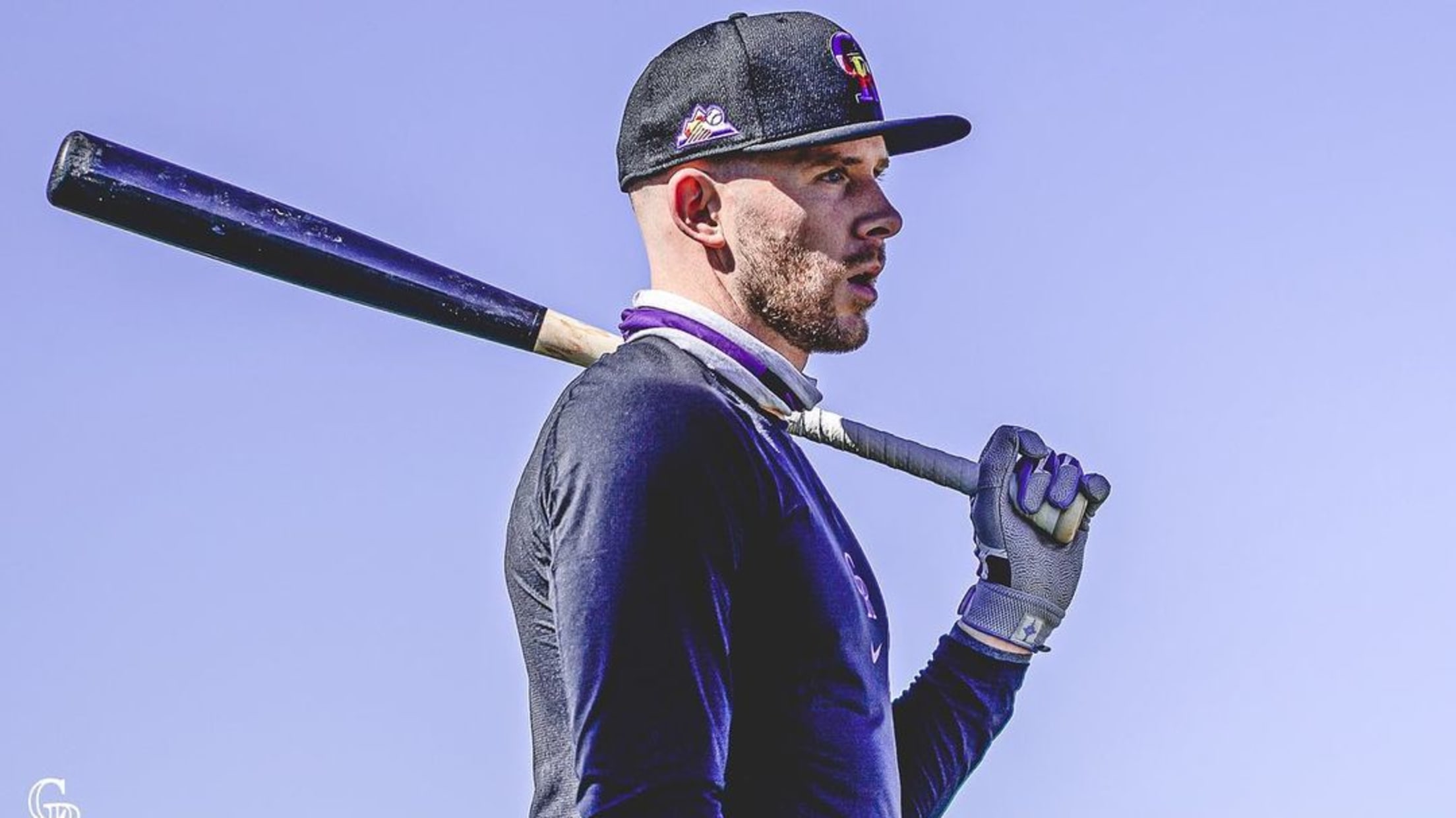 SCOTTSDALE, Ariz. -- Will the Rockies' Trevor Story be the shortstop of the year in the year of the shortstop? There is a deep class of shortstops headed into free agency after the 2021 season, which will keep them in headlines. Cleveland trading Francisco Lindor to the Mets started that
Forgotten Opening Day starting pitchers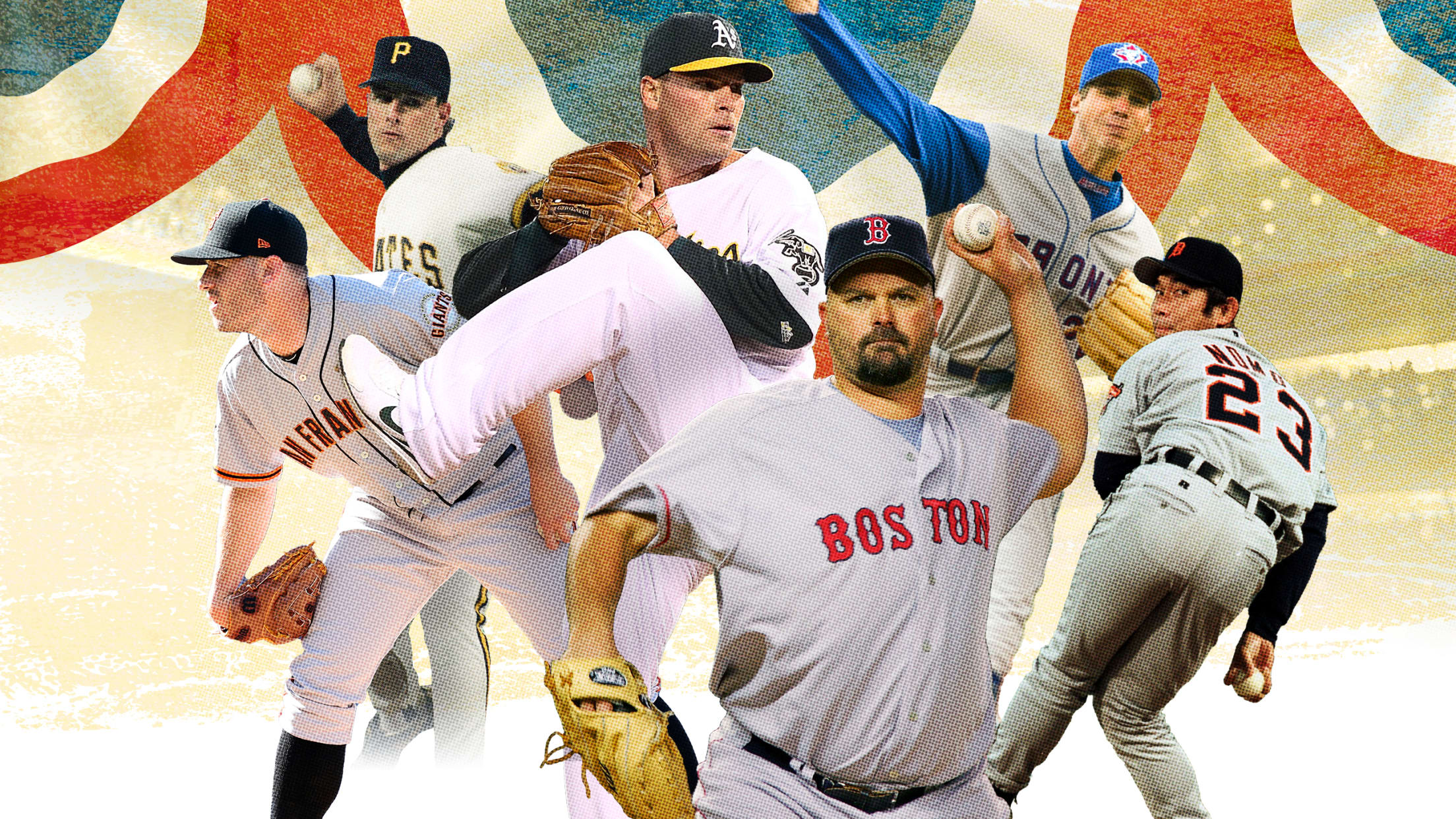 When you think of an Opening Day starter, odds are you envision your team's ace, the franchise player or a standout All-Star for the club. But sometimes, the first hurler of the year is unexpected -- a star in a uniform he didn't wear for long, or a less-decorated pitcher
Cron, Bird could be joint solution at 1B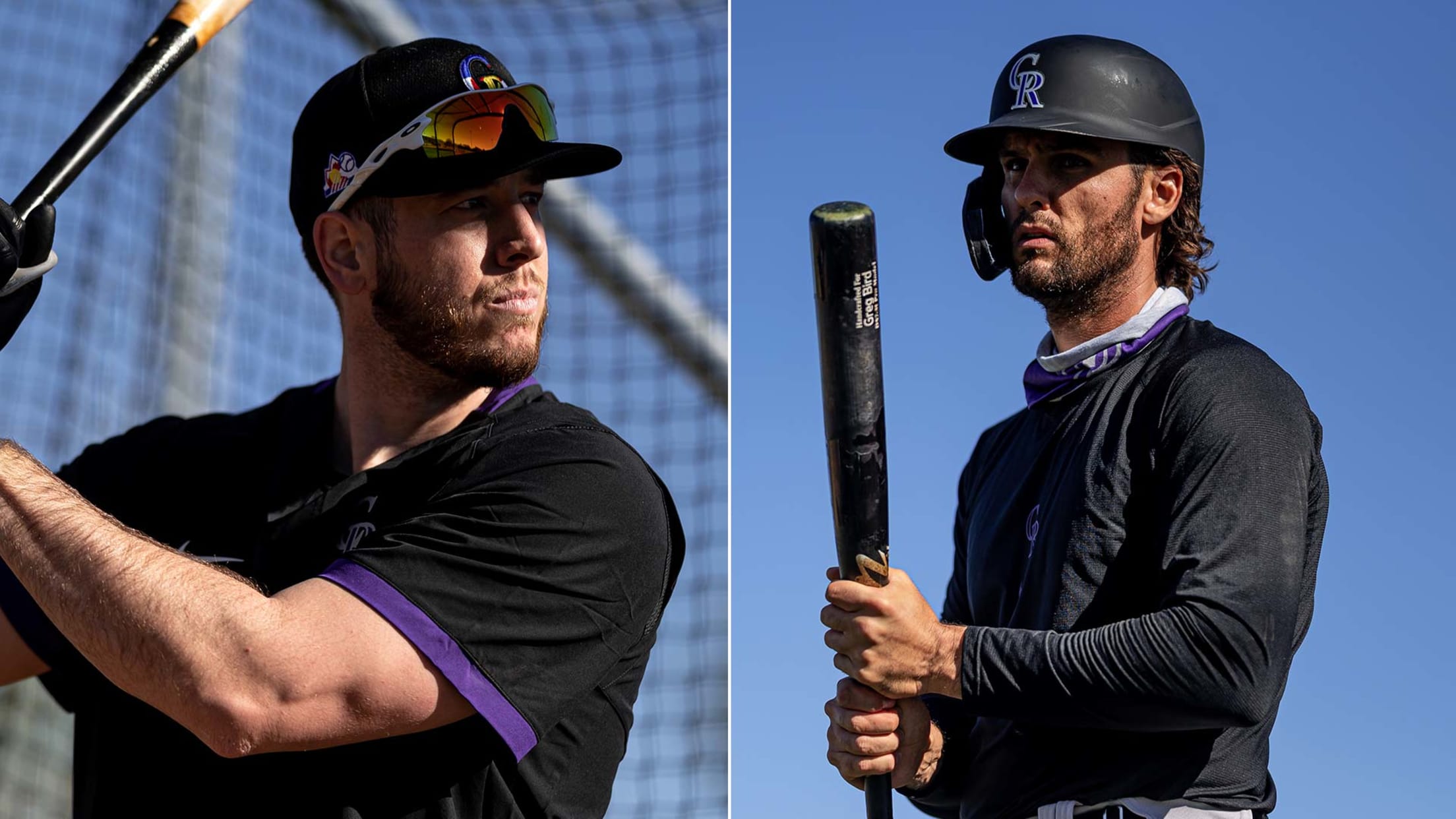 The 2020 season didn't go well for first basemen C.J. Cron and Greg Bird. Cron missed most of the season with a left knee injury while with the Tigers. Bird didn't play in the Majors because of a calf injury with the Rangers and a positive COVID-19 intake test with
Predicting Rockies' 2021 Opening Day roster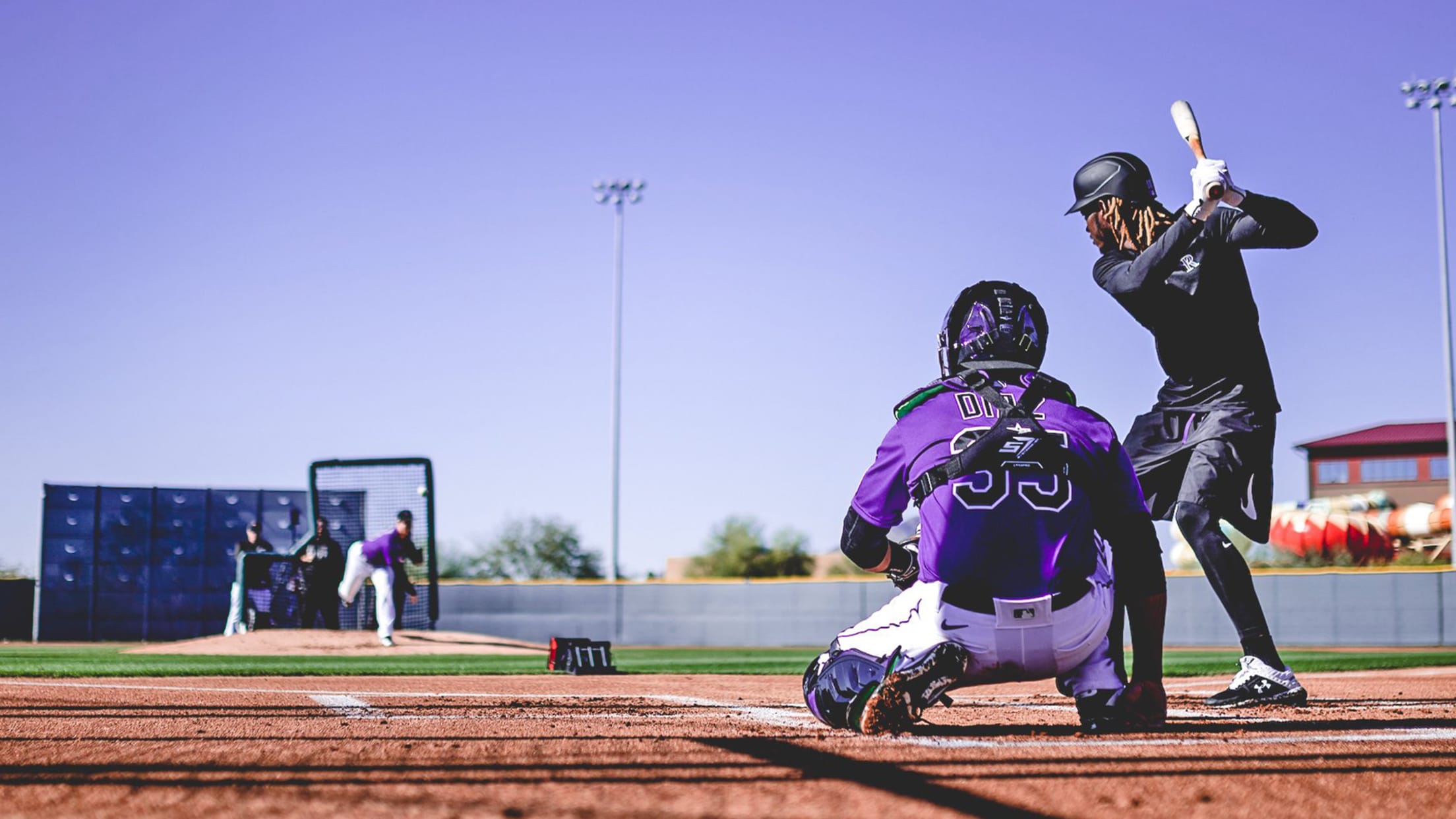 How will the post-Nolan Arenado Rockies look? Better yet, can a Rockies team whose calling card has been power get by on several starting pitchers of notable accomplishment in a tough environment, a bullpen looking for consistency and a lineup short on track record and power potential? Maybe the biggest
These are the Rockies' best regular seasons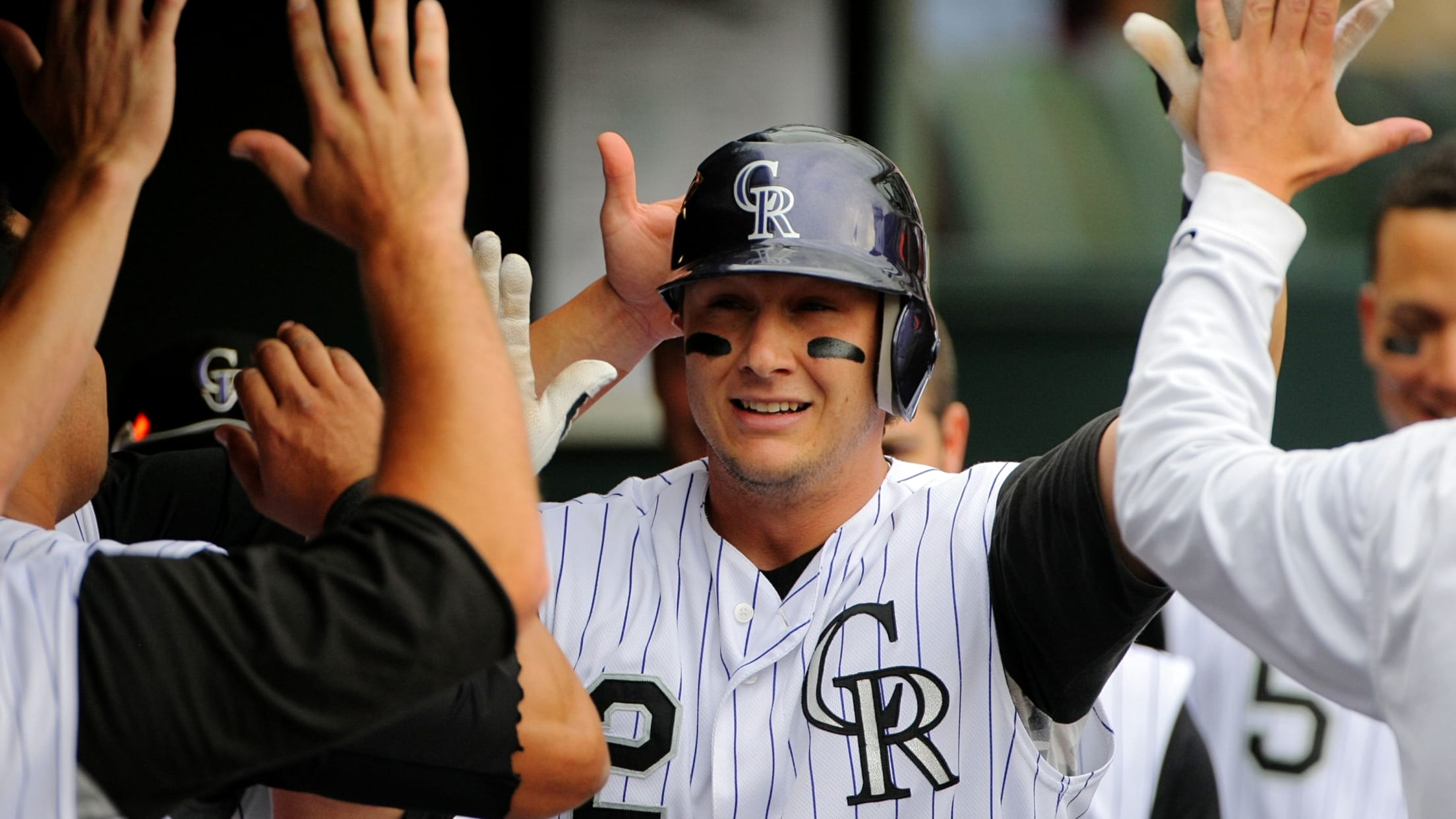 DENVER -- The Rockies went to the World Series in 2007. They also came the closest to ending the Dodgers' hold on the National League West, when they took them to a showdown game for the division title in 2018. But neither was the best regular-season performance in club history.
Desmond decides not to play in '21 'for now'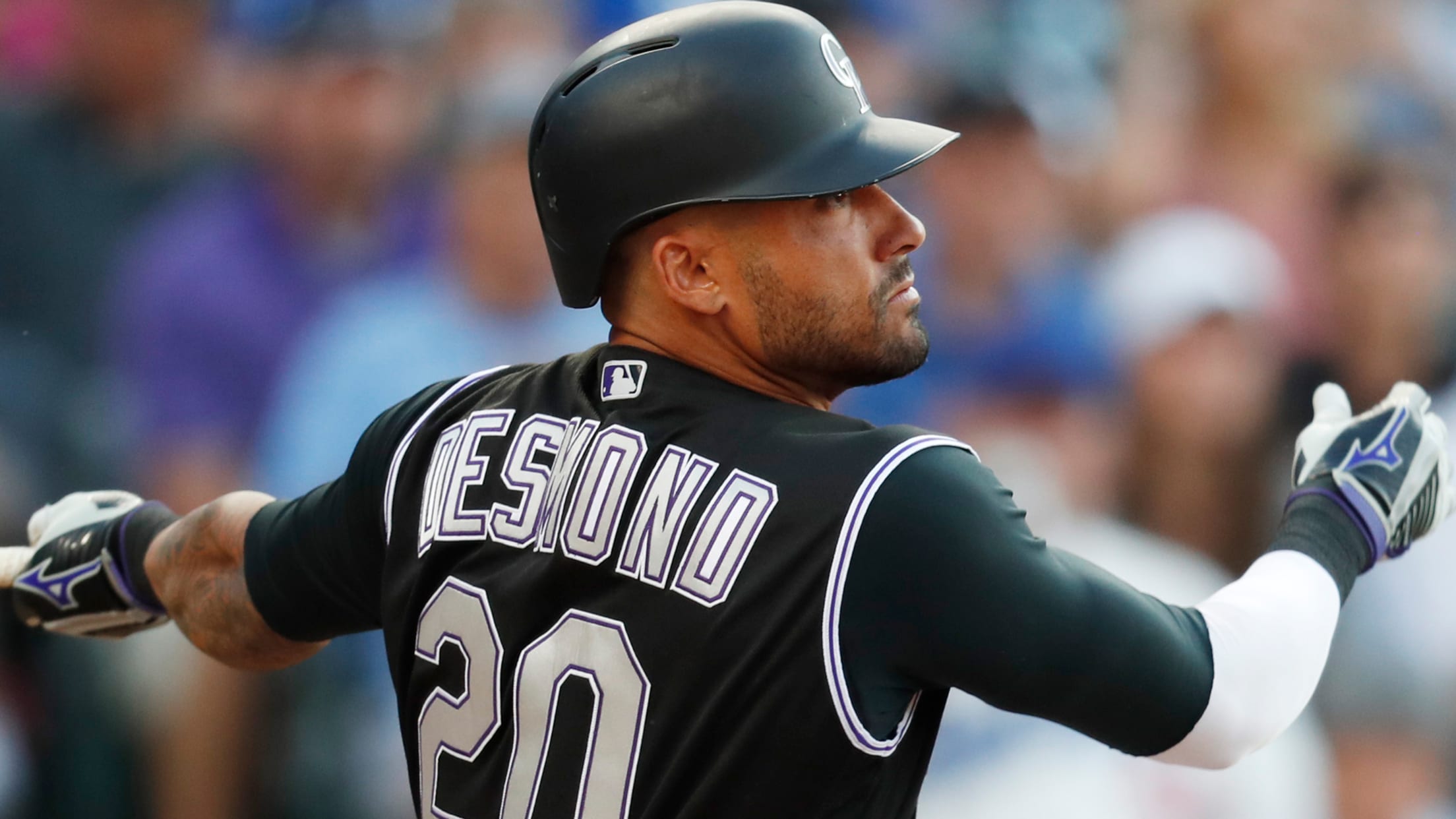 After deciding not to play during the pandemic-shortened 2020 season, Rockies outfielder Ian Desmond announced in a Sunday morning Instagram Stories post that "for now" he does not plan to play in 2021. The post from @i_dez20 reads: "Over the last few months, I've had tough conversations. I've asked a
Notes: Bard's bulk, Gray's arm, Nuñez's glove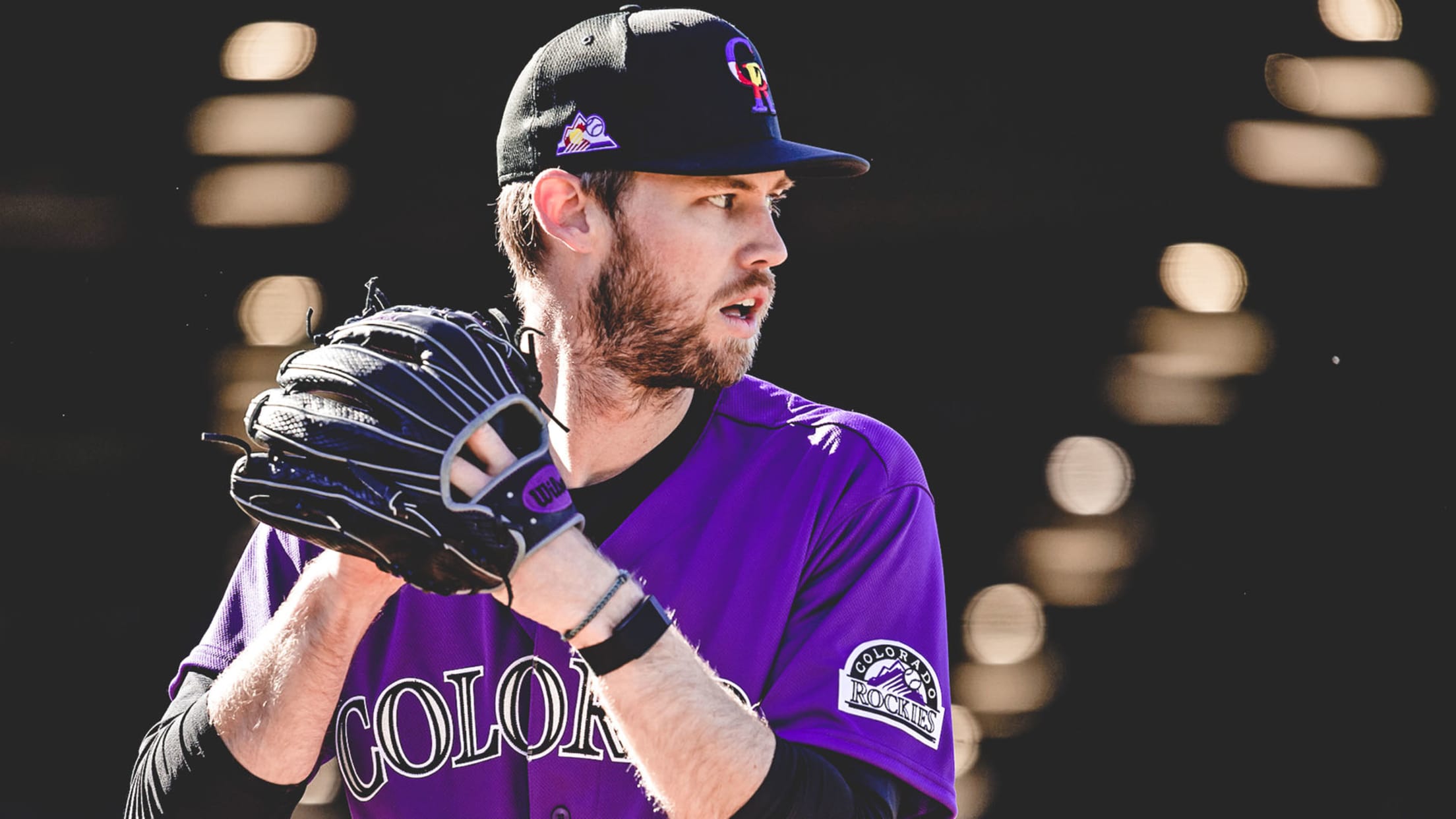 DENVER -- Rockies reliever Daniel Bard had a dream season amidst the general nightmare of 2020, in all ways except one. Out of the Majors since 2013 because of severe control problems -- "the yips" -- Bard regained the magic. The right-hander went 4-2 with a 3.65 ERA and six
Reliever Stephenson set for 'fresh, new start'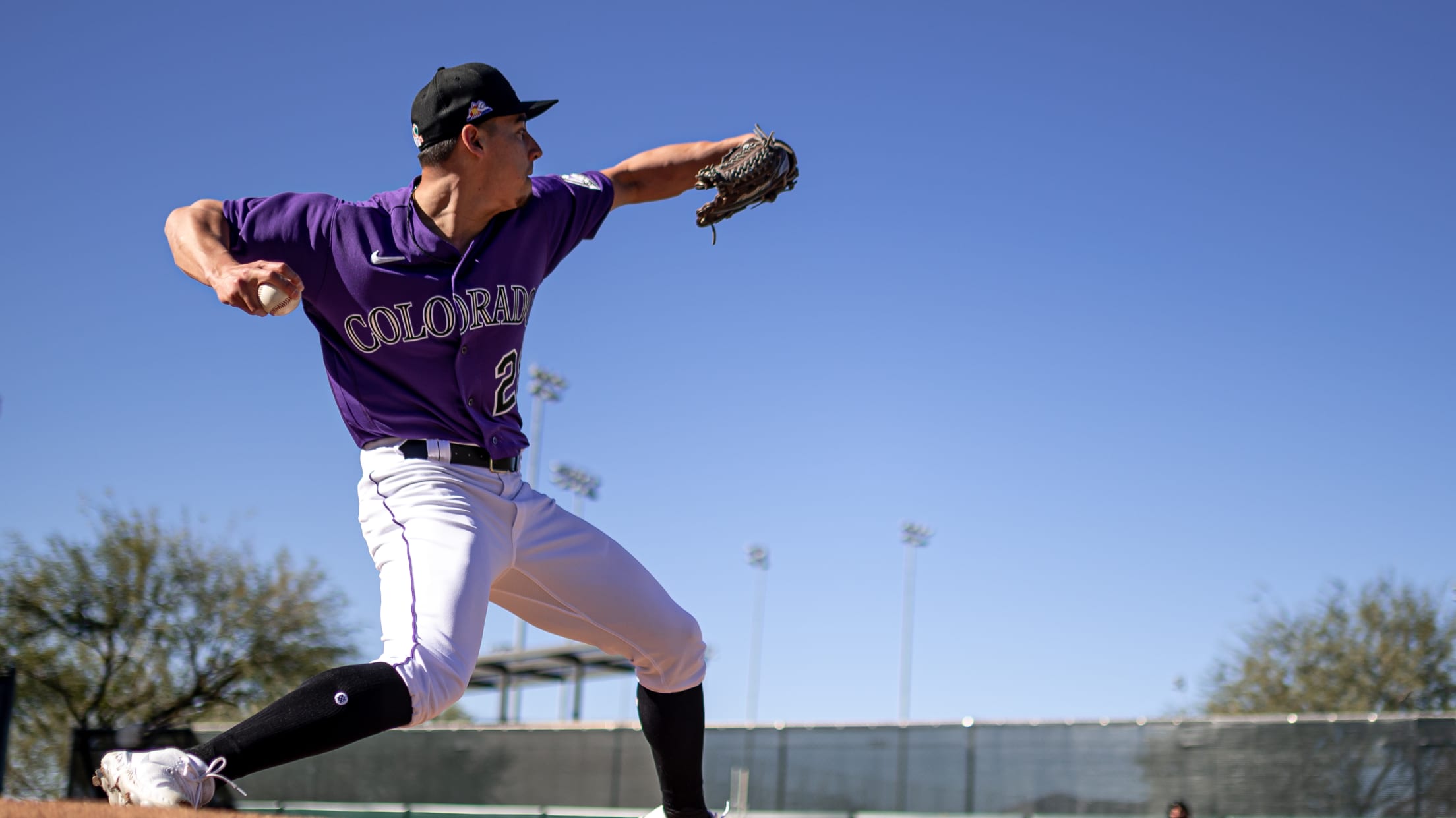 If the last year hadn't been so, well, pandemic, it would be meaningful to say that new Rockies righty reliever Robert Stephenson would love to turn back the clock to around this time last year. But humor us. Last spring, those in Reds camp had pegged Stephenson, the team's top
Díaz ready to start: 'I'm going to do my best'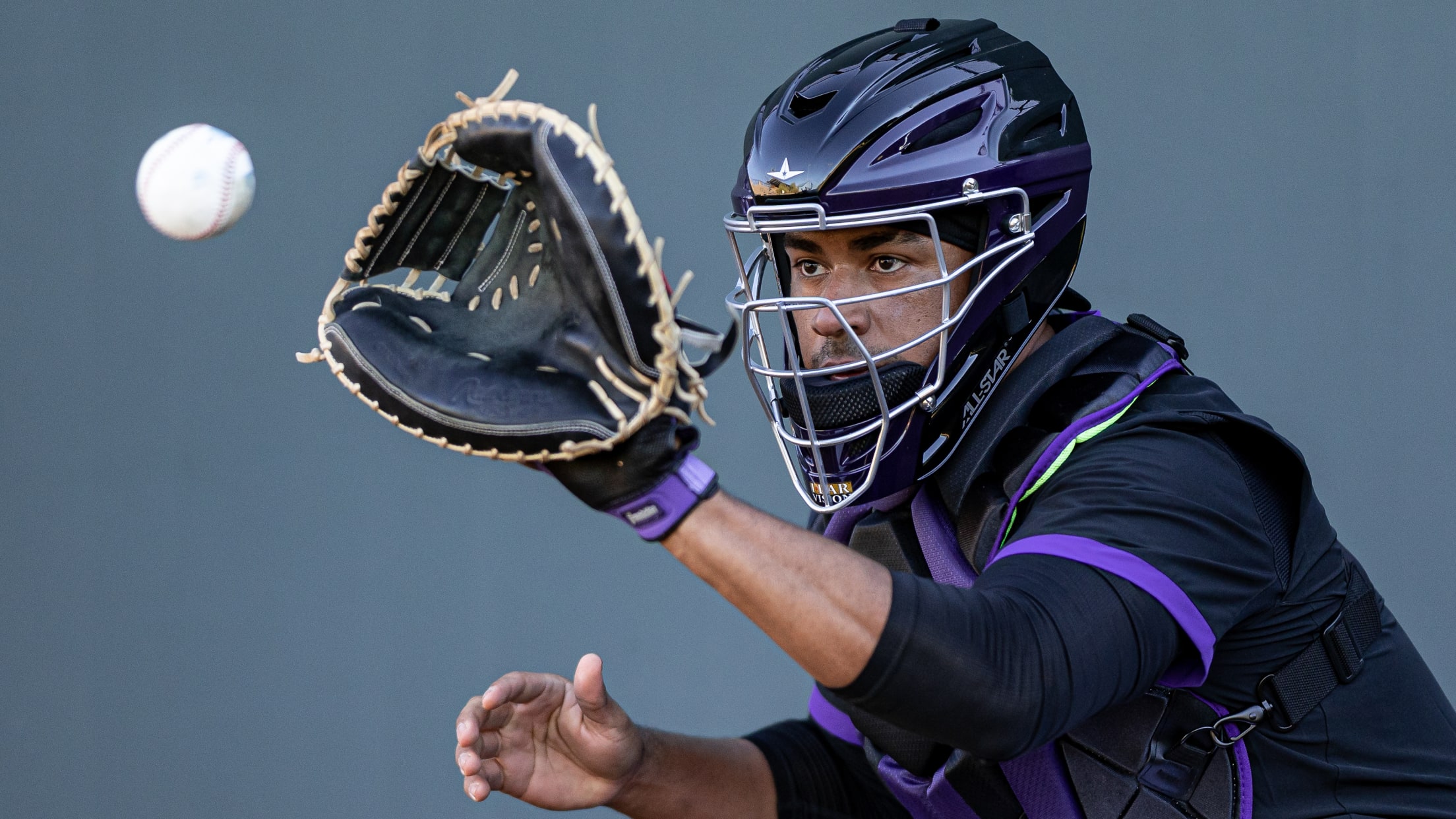 When Elias Díaz joined the Rockies last season he hoped that five seasons with the Pirates, learning from and waiting behind veteran Francisco Cervelli, had prepared him for his opportunity. But the Rockies asked him to wait a little longer. Finally, the wait is over. After a strong finish to
Each team's most intriguing player this spring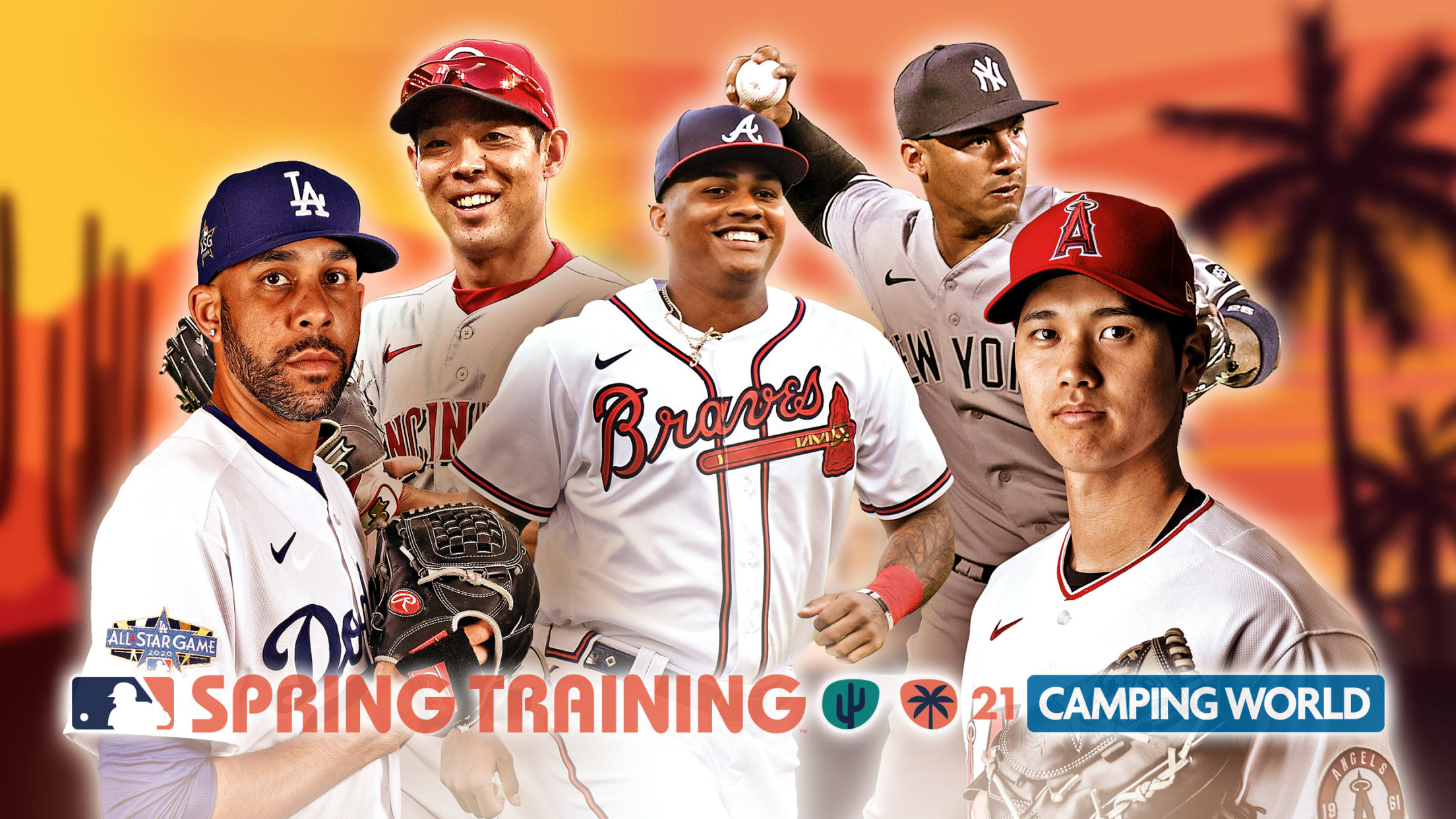 With the necessary caveat that the numbers mean absolutely nothing, Spring Training is nevertheless a fascinating time for player evaluation. My friend Will Leitch recently wrote about one guy from every team who brings excitement to camp. But here we're going to look at 30 guys who are flat-out interesting,
Rockies Spring Training FAQ, things to know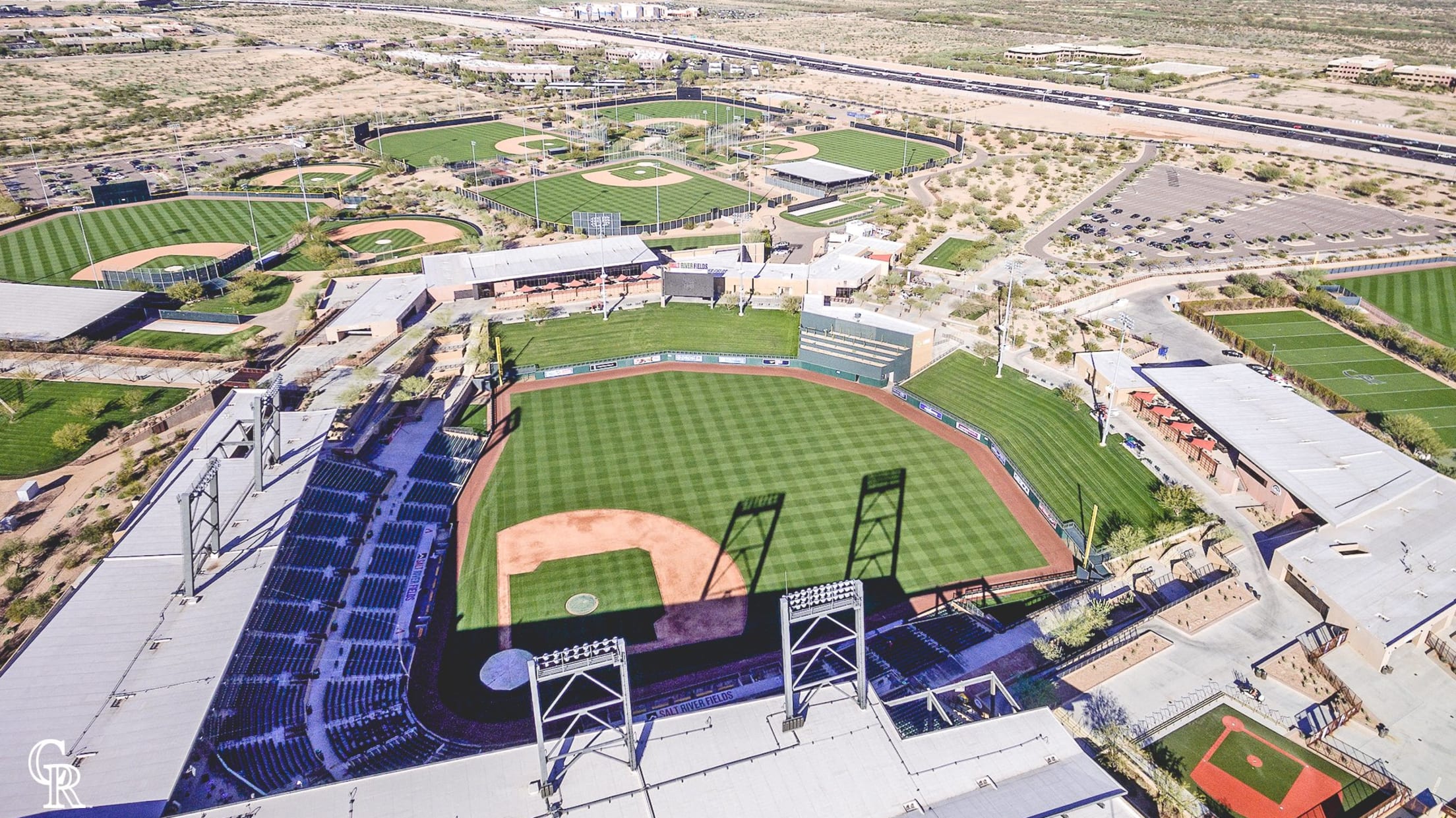 DENVER -- With the Rockies holding their first Spring Training workouts for pitchers and catchers on Thursday at Salt River Fields at Talking Stick in Scottsdale, Ariz., you have questions. We offer answers. • Spring Training information | Spring Training schedule How about the full squad? The report deadline for
Learning, leading: Márquez eyes new heights
In line for second Opening Day start, righty balancing roles on young club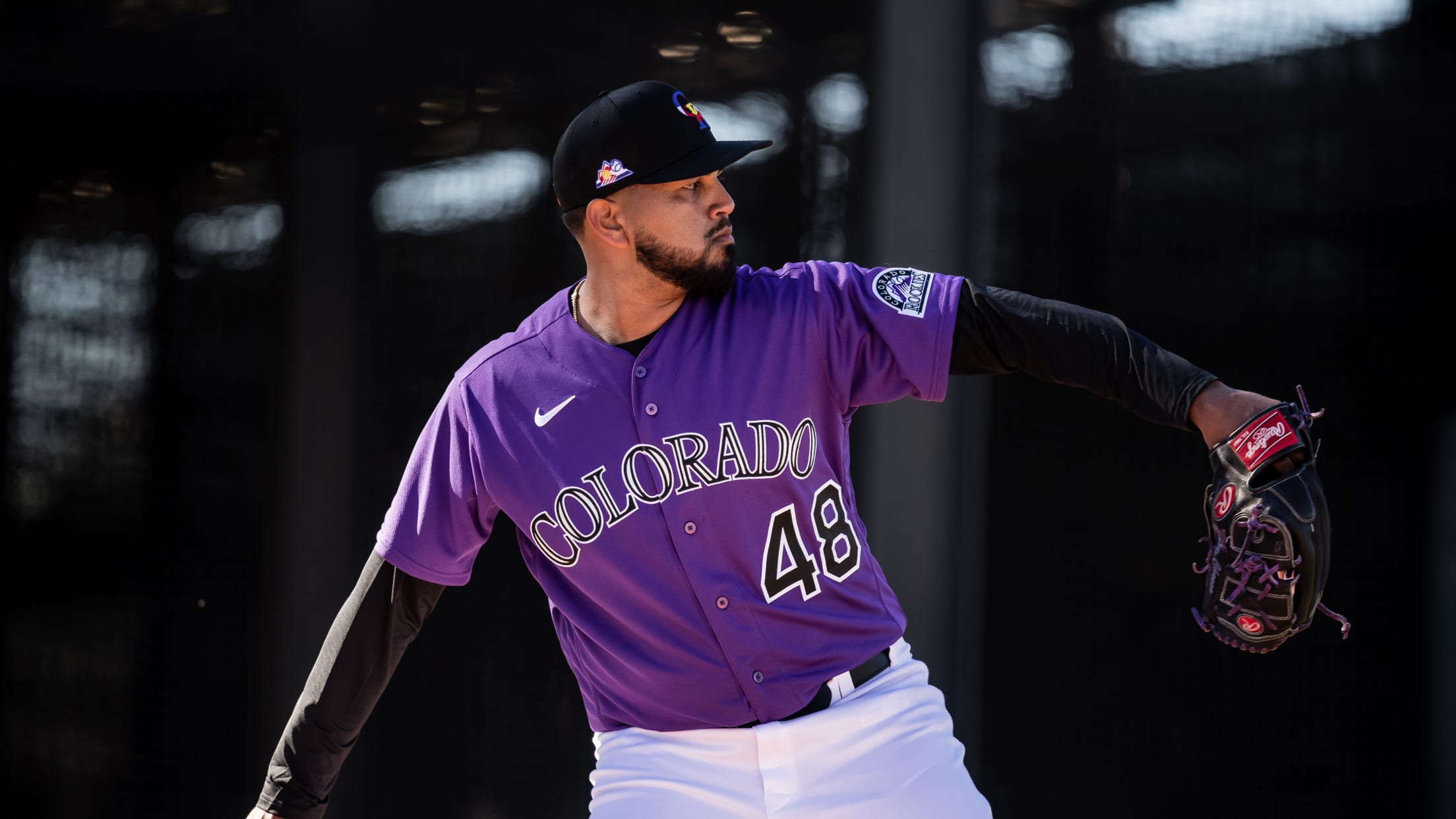 DENVER -- Rockies right-hander Germán Márquez finds himself precisely, and delightfully, in the middle between apprentice and mentor. Márquez was a key rotation contributor as the Rockies grabbed postseason berths in his rookie year of 2017 and the following season. His performances in many categories over the last two seasons
Notes: Freeland's fire, bullpen, Gomber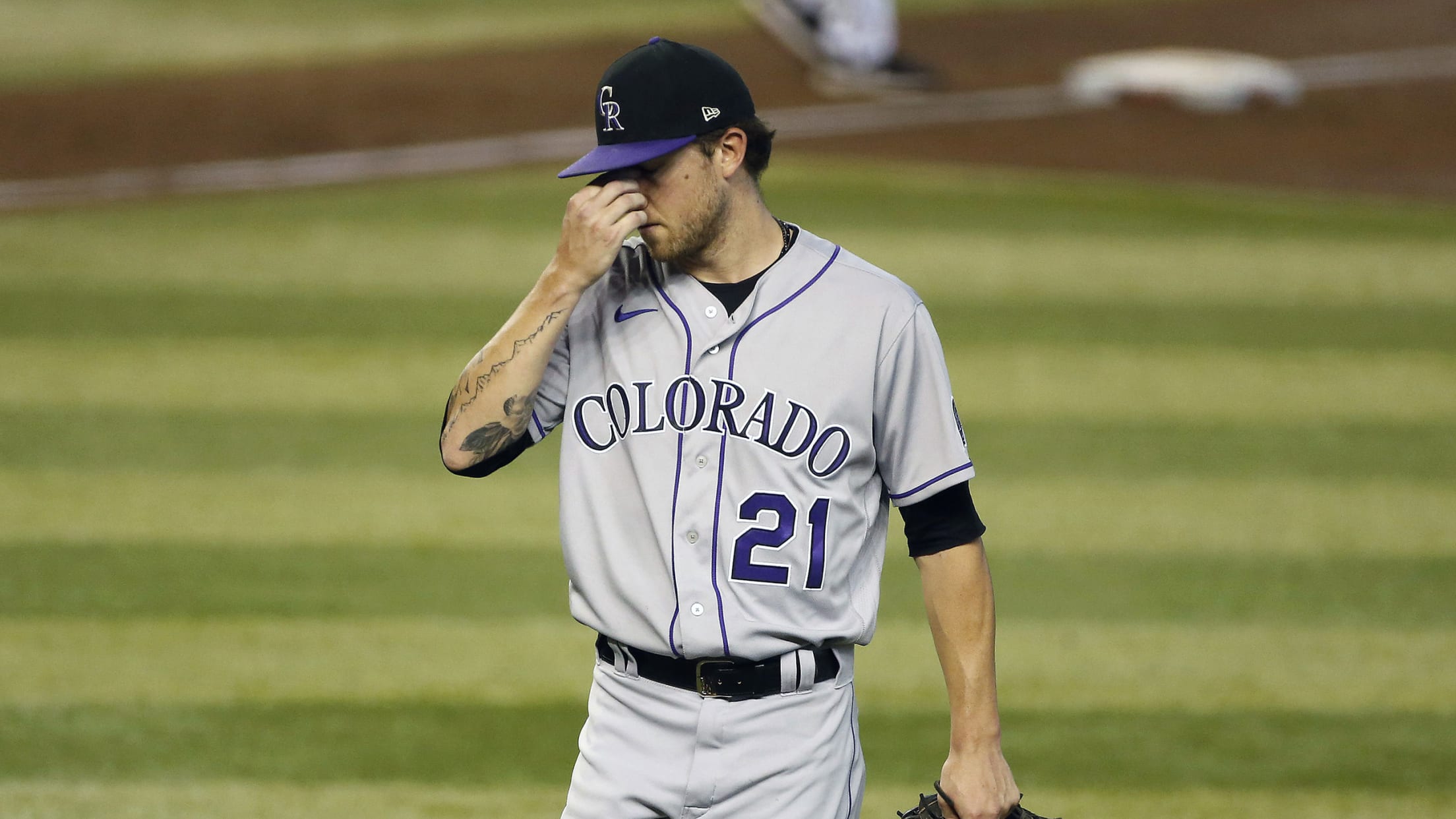 DENVER -- Rockies left-handed pitcher Kyle Freeland spent the winter angry. And he believes fans are going to like him when he's angry. The Rockies' lineup is expected to be weak. But Freeland makes no apologies for a rotation that last season saw him and German Márquez tie for second
Black likes potential of Rox's young players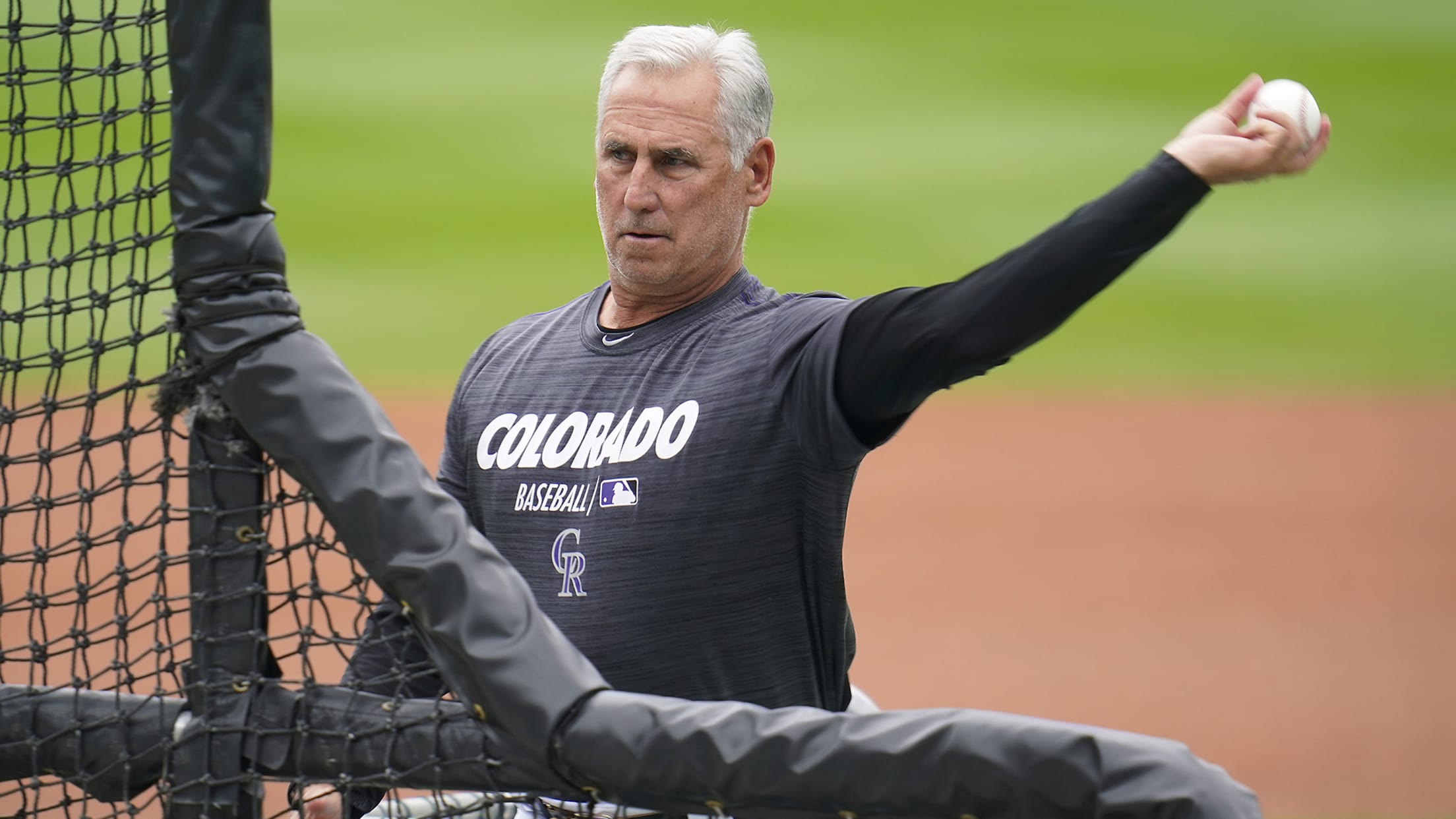 As Rockies pitchers and catchers reported to Scottsdale, Ariz., to begin 2021 Spring Training on Wednesday, manager Bud Black noted how the scene has reversed itself. When Black took over for Walt Weiss in 2017, the pitchers -- especially the starters -- were inexperienced. Rookies German Márquez, Kyle Freeland, Antonio
Every team's prospect to watch this spring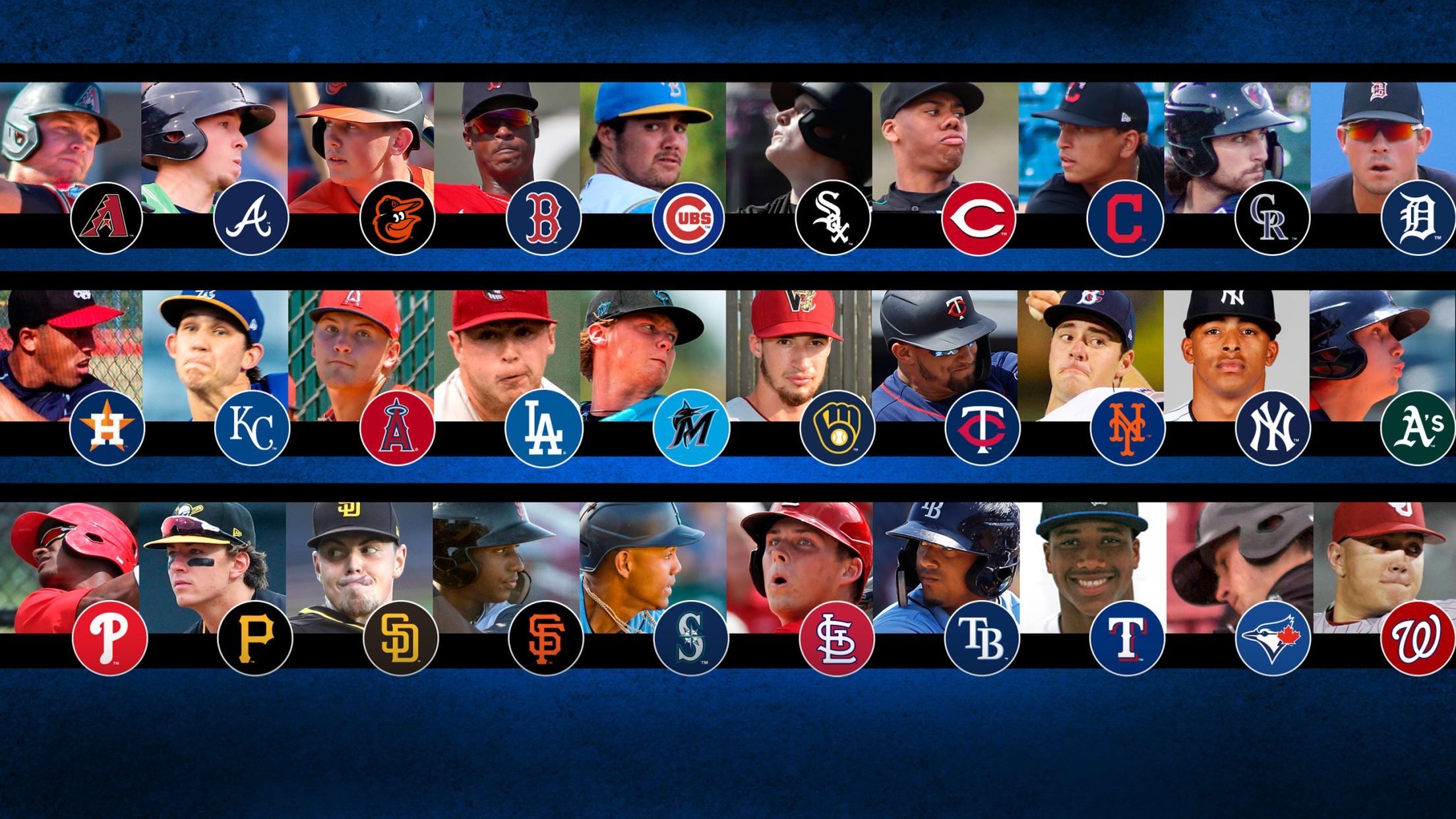 Teams began to open Spring Training camps on Wednesday, the first on-field step toward the launching of the 2021 season. While the initial focus will be on new faces in new places -- Nolan Arenado with the Cardinals, Francisco Lindor with the Mets, Yu Darvish and Blake Snell with the
How do NL West middle infields shape up?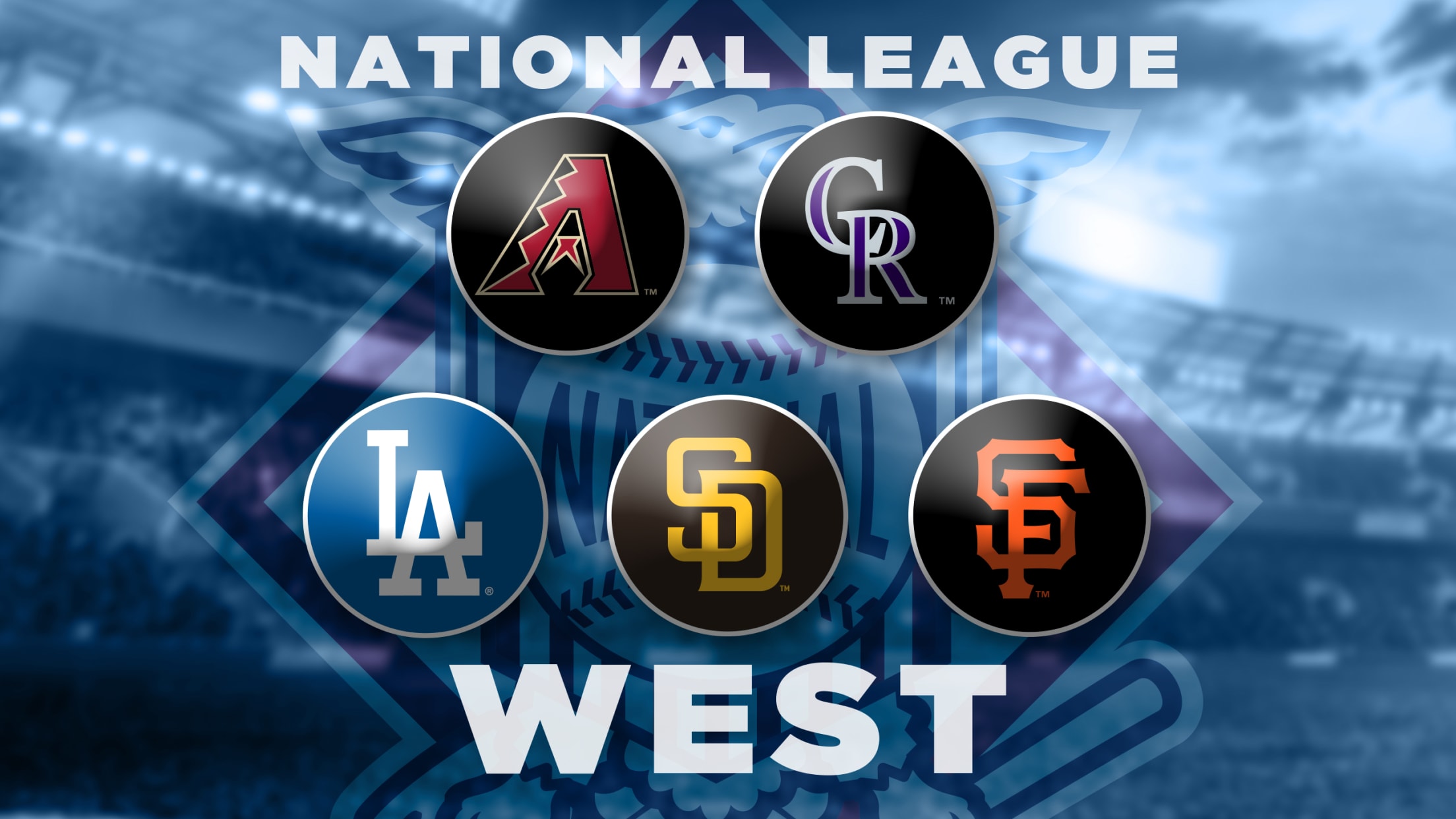 The National League West features plenty of star power in the middle infield, with the Padres' Fernando Tatis Jr., the Dodgers' Corey Seager and the Rockies' Trevor Story headlining the division's talented crop of shortstops. There are fewer mainstays at second base, meaning plenty of playing time will be up
Story's focus? Being 'the best player I can be'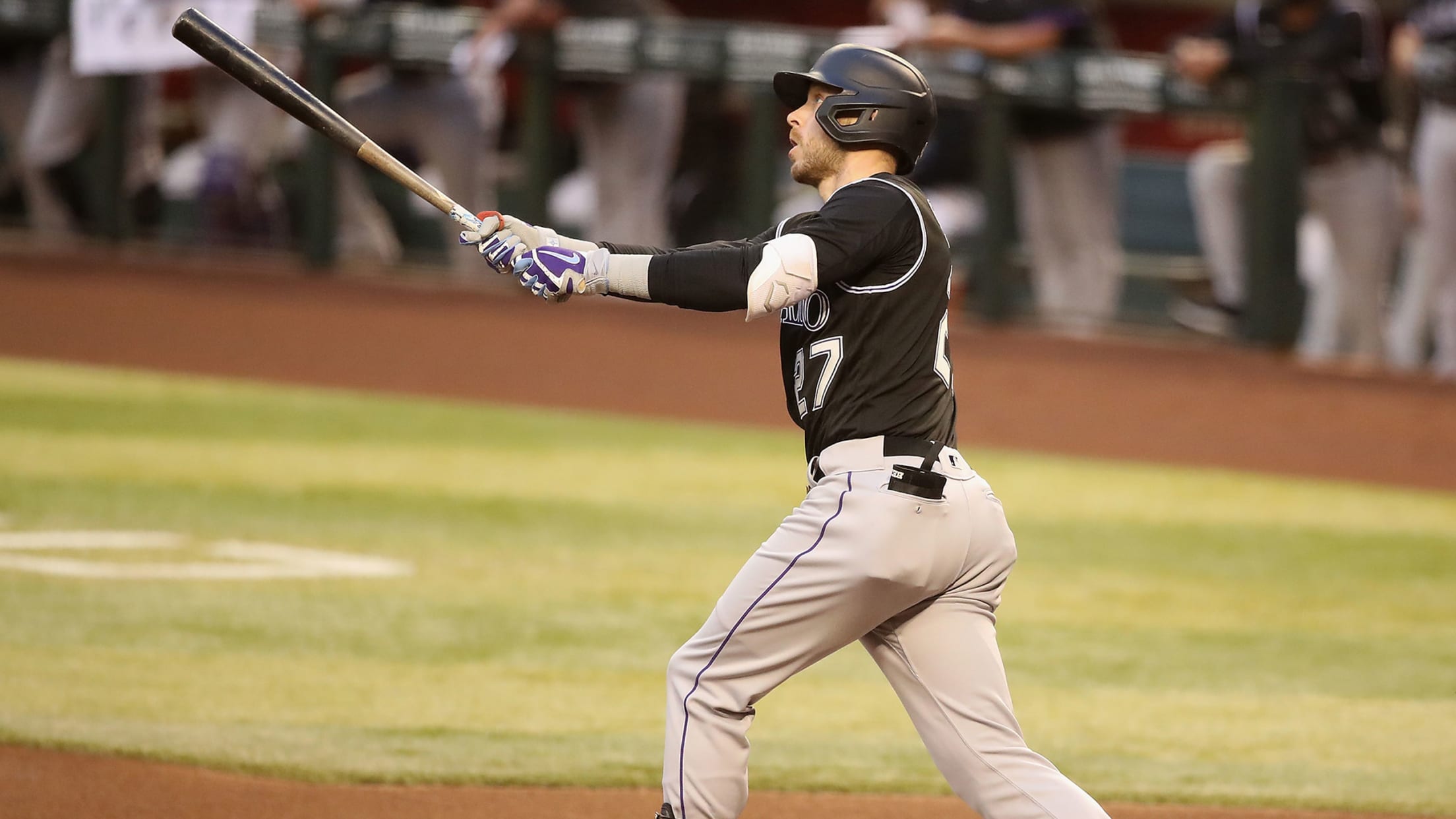 DENVER -- The desert sun of Scottsdale, Ariz., called Rockies shortstop Trevor Story, but unexpected snow and single-digit temperatures in the Dallas area didn't allow a trip. Still, Story, 28, reported enjoying Monday night in a "super-relaxed" state with his wife, Mallie -- despite no power at his home. "We've
3 Rox prospects on non-roster invite list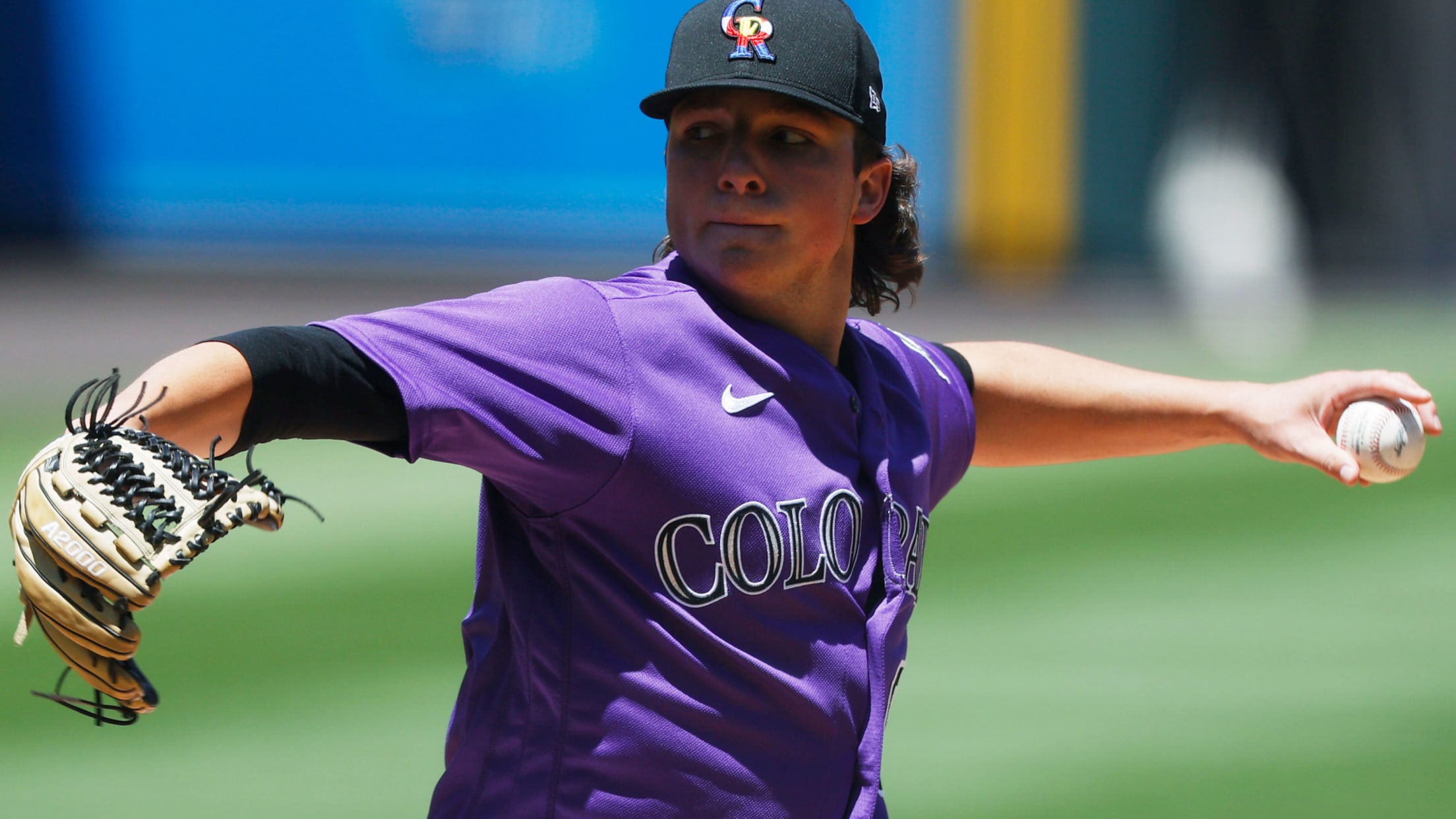 DENVER -- Three of the club's Top 30 MLB Pipeline prospects and competitors for the first-base and pitching jobs highlight the Rockies' list of 22 non-roster invitees to Major League Spring Training, which was announced on Tuesday. Pitchers and catchers are scheduled for their initial workout on Thursday, and the