Looking ahead to the Rockies' 2020 calendar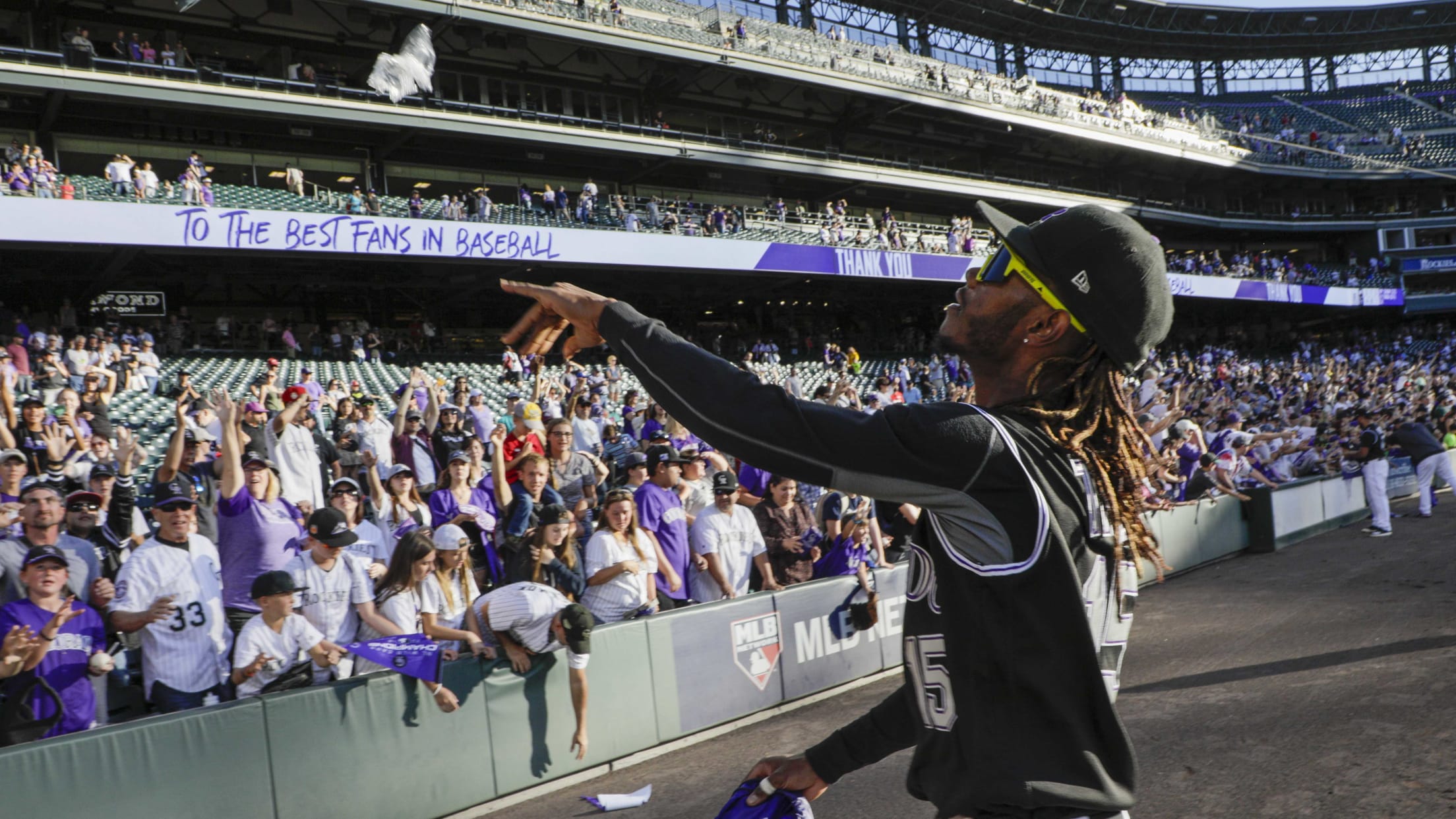 DENVER -- Time to mark up your Rockies 2020 calendar. Here are some dates and events worth noting: Is there a deadline for arbitration agreements, and what does the process entail? On Jan. 10, teams and their arbitration-eligible players are due to exchange figures. Usually, contracts are announced, since many
DENVER -- Time to mark up your Rockies 2020 calendar. Here are some dates and events worth noting:
Is there a deadline for arbitration agreements, and what does the process entail?
On Jan. 10, teams and their arbitration-eligible players are due to exchange figures. Usually, contracts are announced, since many teams -- including the Rockies -- maintain they will quit negotiating past this day and prepare for an arbitration hearing. Last year was an exception, however, as Colorado and third baseman Nolan Arenado didn't reach an accord on the day figures were assigned, but eventually reached an eight-year, $260 million deal.
Two arbitration-eligible players to watch this year are shortstop Trevor Story and right-hander Jon Gray. General manager Jeff Bridich has said he would like to lock them up on multiyear contracts. But since both are still eligible for arbitration next year, the lengthy deal can wait. The Rockies have already secured righty reliever Scott Oberg for three years and $13 million, with a club option for $8 million in 2023.
Other arbitration-eligibles are outfielder David Dahl, righty reliever Carlos Estévez, left-hander Kyle Freeland and catcher Tony Wolters.
If an arbitration-eligible player doesn't reach an agreement with the Rockies, then a hearing is scheduled and a three-judge panel will assign the player either the club's offer or the player's requested figure. Colorado has had just four such hearings in its history: lefty reliever Dennys Reyes (2002), righty reliever Sun-Woo Kim ('06), lefty reliever Brian Fuentes ('08) and catcher Wilin Rosario ('15). The club won all but the Reyes case.
What development measures are the Rockies taking in the offseason?
This is not a public event, but it could be quite important to the Rockies' 2020 fortunes. On Jan. 13-25, the club will conduct a prospect-oriented pitching development program in Scottsdale, Ariz. This will occur when Major League pitchers are also building toward Spring Training, so they'll swing through to continue their programs and check in with the coaching staff.
When is the Rockies' fan fest?
The Rockies have not announced the details, but their fan fest is scheduled for Jan. 25 at Coors Field. Stay tuned for more updates.
When is Spring Traning?
The Rockies have not announced Spring Training report dates, but Cactus League report dates for teams that have already announced range from Feb. 10-14 for pitchers and catchers and Feb. 15-18 for position players.
• Full 2020 schedule for the Rockies
The team begins its Spring Training schedule against the D-backs on Feb. 22. Unlike last year, when Colorado played exhibitions in Albuquerque, N.M, and Fort Myers, Fla., the entire spring schedule will be confined to the Cactus League.
When is Opening Day, and when is the home opener?
The regular season starts March 26 at San Diego. After that three-game set, the Rockies will go to Dodger Stadium for three more contests. The Coors Field opener is April 3 against the Padres.
When do Spring Training and tickets go on sale?
Individual tickets for all Spring Training games at Salt River Fields at Talking Stick, meaning home games for the Rockies and the D-backs, go on sale Jan. 11.
When do regular-season tickets go on sale?
All games are available on Feb. 13, and tickets go on sale at various outlets the next day, Valentine's Day. Please look at the relevant pages of this site for more specific announcements on when, where and how to get tickets.
There is plenty of time to buy tickets, but while you're at it, there is also a chance at some dropping into your hands. The Rockies offer a 2020 Ticket Opportunity, where some lucky fans will get into some high-interest games via a random drawing.