Offseason checklist: Rockies' needs and moves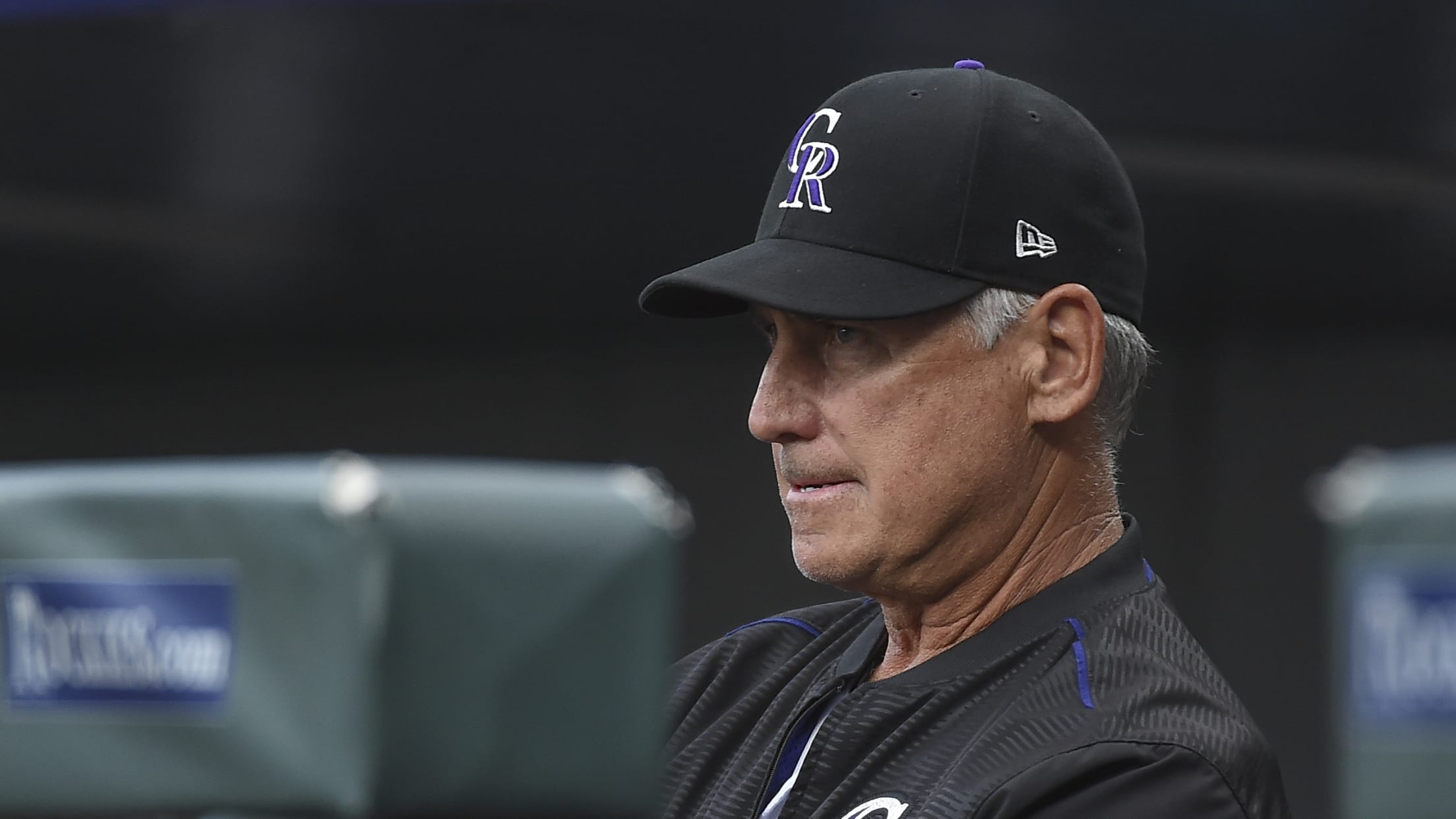 After following up postseason appearances in 2017 and '18 by going 71-91 in '19, questions have arisen about the Rockies' team identity. Is this a team that is still a contender after a season-long confluence of some poor performances and injuries, or is this a team rapidly headed toward non-contention?
After following up postseason appearances in 2017 and '18 by going 71-91 in '19, questions have arisen about the Rockies' team identity. Is this a team that is still a contender after a season-long confluence of some poor performances and injuries, or is this a team rapidly headed toward non-contention?
What are the Rockies' biggest needs entering 2020, and what moves have they made to address them? MLB.com is keeping track here. As the offseason continues, be sure to check back for updates.
BIGGEST NEEDS
Catcher
The 40-man Major League roster is full and payroll is tight. Thus far, the most experienced options to pair with left-handed-hitting Tony Wolters are a pair of Minor League signees -- Drew Butera, who has seen time with the club the last two years, and Elias Díaz, once a touted Pirates prospect. They want to be able to fill that spot to allow for more development time for Dom Nuñez, who made his big league debut late in 2019.
• Five questions facing Rockies this offseason
Relief pitching
Righty Bryan Shaw and lefty Jake McGee are the Rockies' preferred trade chips, and indications are they are willing to throw in cash considerations to get a deal done. The pair, and some prospects, could be linked to an attempt to improve the catching. Wade Davis, who went from the NL saves champ in '18 to barely usable in the final months of '19, is getting $17 million and will be given a chance to match performance with price. Out of the rubble of last year arose some solid righty relievers such as Scott Oberg (who took over for Davis as closer until blood clots ended his season in August), Jairo Díaz and Carlos Estévez, and James Pazos seemed to revive his career from the left side. Again, whether it's via trade or with payroll-conscious free-agent spending, there could be an experienced addition or two. While they are more likely to add to the 'pen than the rotation, the Rockies will at least in part rely on rotation competitors to slide to relief roles.
Starting pitching
All indications are the Rockies aren't going to do what other teams would like: trade righty Jon Gray. Payroll is a concern, with Gray headed into his second year of arbitration, but he will be counted on at the front of the rotation with righty German Márquez, and what the Rockies hope is a rebounding Kyle Freeland (coming off slumps, injuries and an option to Triple-A). The calls to sign a veteran free agent are loud from outside 20th & Blake, but for now they're trusting in-house options such as Antonio Senzatela, Jeff Hoffman, Chi-Chi Gonzalez, Peter Lambert and Tim Melville to run with their chances. It is possible they'll look for a low-cost veteran when the payroll looks more settled. But it looks as if they'll count on what they have for what they need. The Rockies led the National League in starter innings pitched in 2018. They had the worst starter ERA in the Majors in '19, at 5.87.
• Rockies to address 'pen, prospects in offseason
MOVES MADE
Jan. 5-6: Non-roster signings
Former Pirates catcher Elias Díaz and onetime D-backs utility man Chris Owings, who struggled offensively last season with the Royals and Red Sox, were among those revealed as non-roster invitees. Also coming to camp on Minor League deals are righty reliever Wes Parsons, who saw time with the Braves and Rockies last season, outfielder Mike Gerber, who displayed power in Triple-A with the Giants, and outfielder Zach Borenstein, who has appeared in Triple-A while playing in the D-backs, Mets and Cubs organizations before spending much of last season in independent ball. The Rockies also have a Minor League deal with former Giants infielder Kelby Tomlinson, although that one does not include an invitation to big league camp.
Dec. 11: Oberg inks three-year deal
The Rockies reached a three-year, $13 million deal with righty reliever Scott Oberg. The contract covers his final two years of arbitration, and at the end the club has a 2023 option worth $8 million.
Dec. 9: Rockies take flyer on strong-armed righty
Righty Tyler Kinley demonstrated a high-strikeout/low-walk rate in the Minors, with a mid-90s fastball and a solid slider, in the Marlins organization. The Rockies, who attempted to acquire him at least once before, claimed him off waivers from Miami. He has two Minor League options, so there is still development time. Righty Joe Harvey, acquired from the Yankees at the '19 Deadline, was designated for assignment, but he cleared waivers and was assigned to Triple-A Albuquerque.
Nov. 27: Mujica gets his shot
Right-hander José Mujica, a former Rays prospect who missed 2019 because of Tommy John surgery, signed a Major League deal with the Rockies and will have a chance to compete for a roster spot. He has been a starter throughout his Minor League career and has had periods of success. Righty Wes Parsons was designated for assignment to make room.
Nov. 20: Rockies add prospects to 40-man roster
It's possible the Rockies dramatically improved the bullpen by making lefty Ben Bowden, the team's second-round pick in the 2016 Draft, among the four players they added on decision day. Corner infielder/corner outfielder Tyler Nevin, who found his power swing late in the Double-A Hartford season, and right-handed pitcher Ashton Goudeau, who joined the organization last season and took off at Hartford and in the Arizona Fall League, are strongly on the Major League club's radar. The upside is huge for righty Antonio Santos, who reached Double-A last year and has a chance to be Gray-like -- meaning when he's really feeling it, he can maintain mid-90s velocity into the latter innings.
Nov. 12: Stamets signed to Minor League contract
Right-handed-hitting infielder Eric Stamets, 28, who hit .049 when forced into action with the Indians early in 2019, signed a Minor League contract with an invitation to Major League camp. Stamets was an Angels sixth-round pick in 2012, plays second base, shortstop and third base, and is considered a solid defender.
Nov. 5: Garcia claimed by Giants
Righty Rico Garcia, who had a solid year in Double-A but struggled in Triple-A and brief Major League action, was claimed off waivers by the Giants. Garcia doesn't have great velocity but is a strike-thrower. Should Garcia complete his education in areas such as predictability and concealing his pitches, he could be seen at the Major League level.
Oct. 31: Butera, Alonso become free agents
Catcher Drew Butera, who saw time with the Rockies in the regular season and postseason in 2018, rejoined the club at the end of Spring Training and saw big league time during the year. First baseman Yonder Alonso was signed after the All-Star break. According to reports Butera, a right-handed hitter with familiarity with some of the Rockies' younger pitchers after having spent much of '19 in Albuquerque, is close to re-signing.
Oct. 30: Melville outrighted to Triple-A Albuquerque
Right-hander Tim Melville, who bounced around Triple-A for years, was called up in August after Gray broke his foot. The Rockies see Melville as part of the club's depth, and outrighting him gives them greater flexibility, as it preserves a roster spot. Melville also has one Minor League option left, and this gives the Rockies more time before deciding whether to burn that one.
Oct. 30: Giants claim Anderson
Lefty Tyler Anderson, who appeared in the postseason in 2017 and '18, saw his season end in May with a left knee chondral defect. The surgery was extensive, and it wasn't clear when he would return -- plus, he was due a big arbitration payment. The Giants took the gamble that he would return to form.
Oct. 30: Bettis departs
Righty Chad Bettis, also arbitration-eligible, will forever have a special place with the Rockies after his inspiring recovery and return from testicular cancer in 2017. Bettis ended up in the bullpen in '19, but a hip injury during the second half led to bilateral hip surgery. The club, unsure when Bettis will be ready, outrighted him, and he opted for free agency. But the door isn't closed to a return.
Oct. 30: Pirates claim Howard
Over the last two seasons, the Rockies have transitioned lefty Sam Howard to the bullpen. Now the Pirates will try to finish the process of making him a solid Major League part. Possessing a respectable slider, Howard will have to find the strike zone more consistently to realize his promise.
Oct. 30: Orioles claim Valaika
A top right-handed pinch-hitter in 2017, Pat Valaika has struggled since, although his Triple-A numbers and the analytics point toward big league success. But the Rockies waived him to help alleviate the roster crunch, and the Orioles grabbed him.
Oct. 23: Johnson released
Righty reliever DJ Johnson had some solid performances but wasn't always in the strike zone in 2019. With a roster crunch and the need to find more experience, his spot seemed in danger. Through it all, Johnson found a new opportunity with the Hiroshima Carp in the Japan Nippon Professional Baseball League. The club released him so that he could sign.