Now's your chance to celebrate the 2020 season, by bringing your face into Target Field in a "big" way. We're filling Target Field with two-and-a-half-foot high fan faces. For $80 ($40 for Season Ticket Holders), fans can purchase a two-and-a-half-foot high likeness of their face to be featured in a lower-level seat at Target Field; each individual "big head" will be authenticated and returned to fans after the season as a keepsake. Pick up information will be communicated at the conclusion of the 2020 season. And don't forget to look for your face on a Twins home broadcast!
Best practices on submitting your photo:
A Twins hat is encouraged! But, don't wear it too low
One individual per image
Be sure to stand in front of a blank wall for contrast
Face the camera straight on
If you want to use a pre-existing photo, make sure your file is over 1 MB.
The bigger the file, the better. Smaller files may be blurry or not as crisp.
See image for example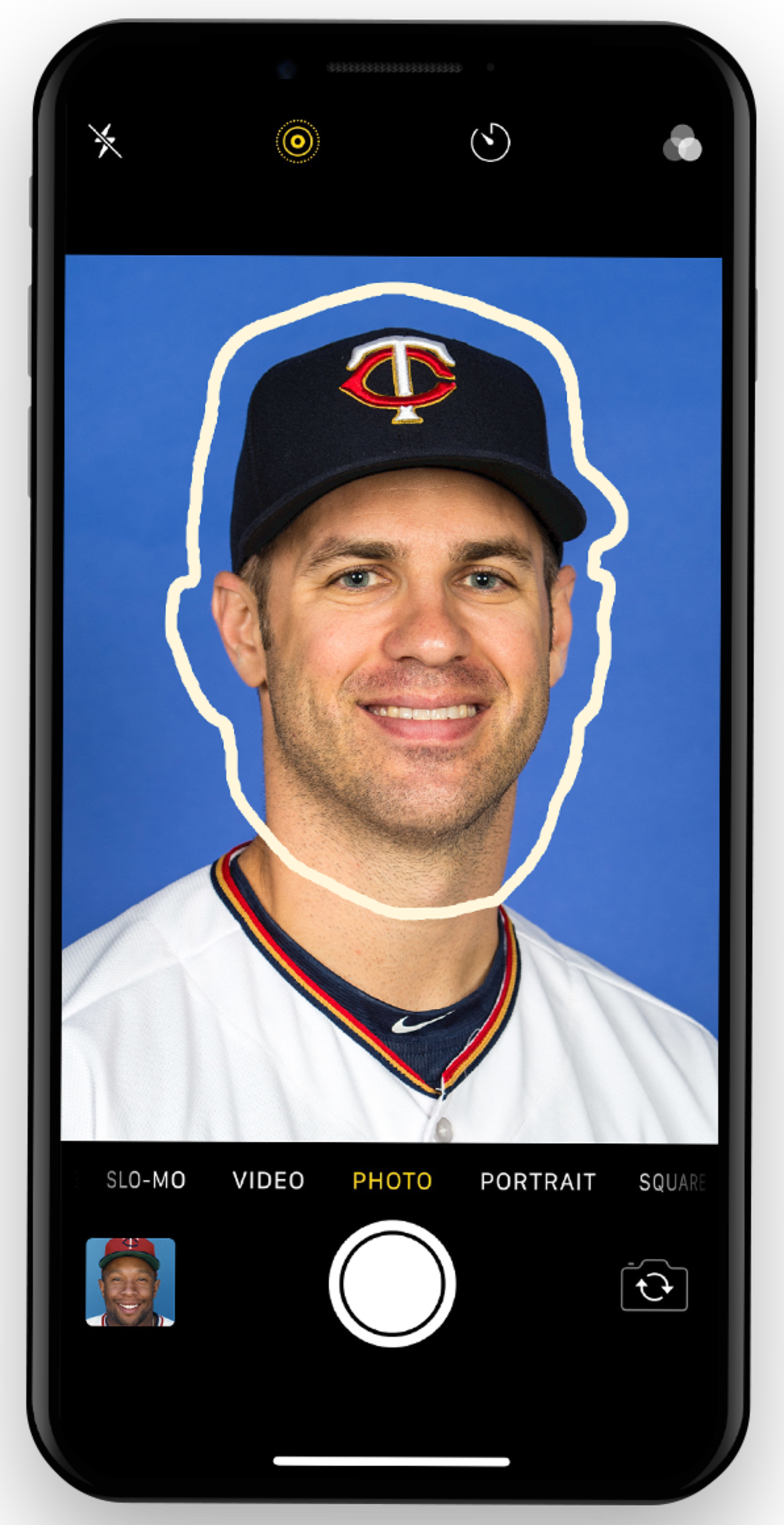 A portion of the proceeds will go to support the Minnesota Twins Community Fund.
Season ticket holders must use the offer code sent via email to receive their exclusive discount.
We are unable to accommodate seat selection. If you purchase more than one cutout, the Twins cannot guarantee they will be placed next to one another in the stadium. Cutouts, which are limited in quality, will be installed in waves beginning with the start of the Twins' second homestand on Aug. 14.
Cutouts will be placed throughout the ballpark for 2020 home games at Target Field. The Minnesota Twins reserve the right to move/remove any or all of the cutouts at its own sole discretion for any reason at any time without notice or liability to you. In the event of fans entering the ballpark, cutouts could be repositioned. Twins cannot guarantee the condition of your cutout after exposure to weather, outdoor elements, and balls leaving the playing field.
Please note, we are unable to create cutouts that include the following;
Commercial advertisements, including slogans, websites and phone numbers.
Social media handles and hashtags.
Offensive or negative references to any MLB team.
Names of any MLB players.
Statements or endorsements of political candidates.
Images with more than one face.
Third party marks, logos, branding.
The Twins reserve the right to reject any photos. If your photo is rejected, you will receive a full refund.
If you have any questions, please contact [email protected].