Inbox: Short season's impact on prospects, more
Angels beat reporter Rhett Bollinger answers fans' questions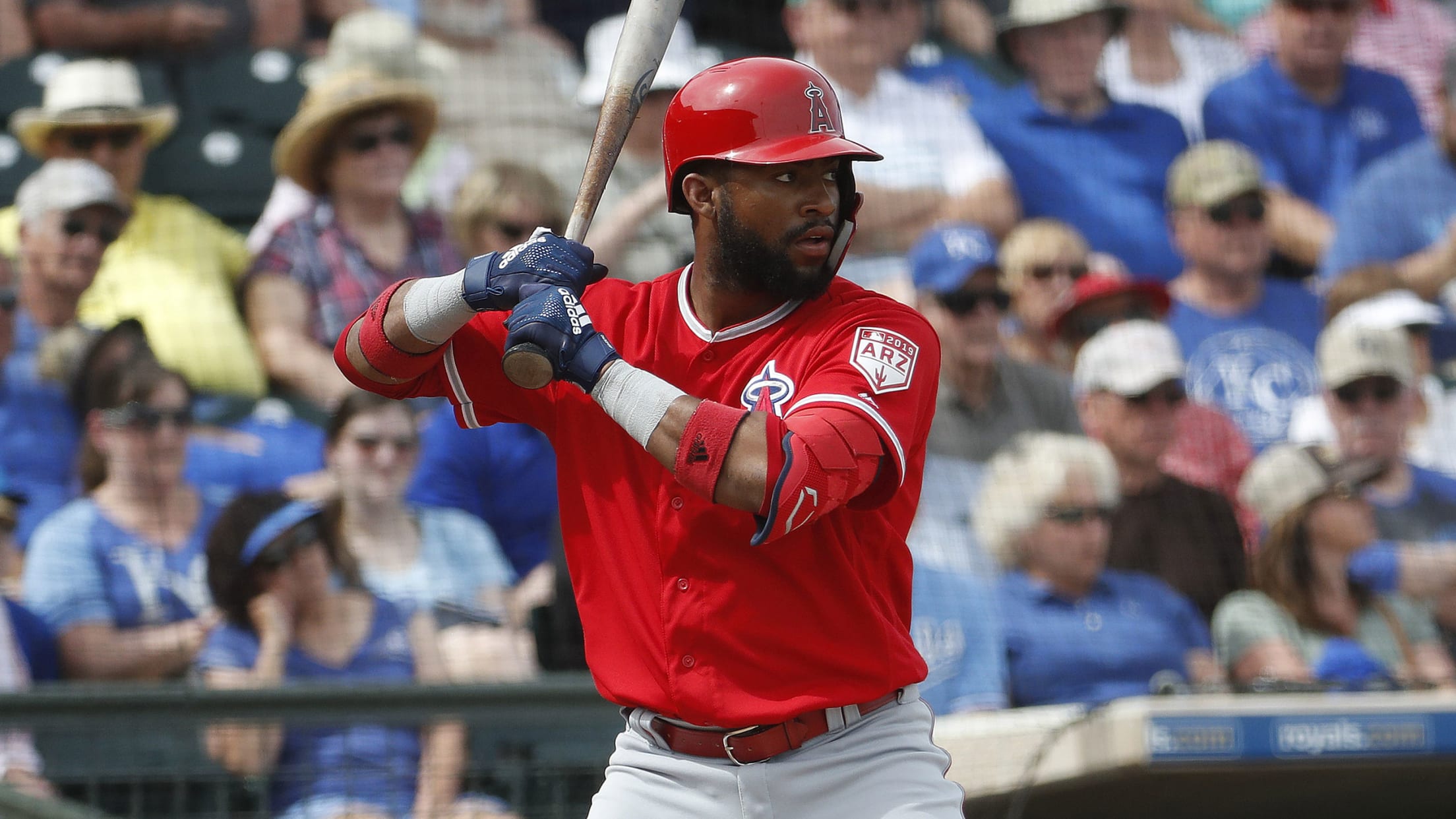 ANAHEIM -- Summer camp is nearing for Major League clubs, who all report on Wednesday with the first workouts set for Friday. The Angels will be hosting summer camp at Angel Stadium while using Long Beach State's Blair Field as their alternative training site. Opening Day will be on either
ANAHEIM -- Summer camp is nearing for Major League clubs, who all report on Wednesday with the first workouts set for Friday.
The Angels will be hosting summer camp at Angel Stadium while using Long Beach State's Blair Field as their alternative training site. Opening Day will be on either July 23 or 24 with the schedule expected to be released in the next week or so. The Angels will play 40 games against American League West opponents and 20 games against foes from the NL West.
There are plenty of questions as we head into this unique season, so with that in mind, here's this week's Angels Inbox.
Is it more likely that the shortened 2020 season accelerates or slows down the path to the Majors for Jo Adell & Brandon Marsh?

— Kevin Cao #BlackLivesMatter (@K24Cao939) June 28, 2020
Top prospects Jo Adell and Brandon Marsh are both part of the Angels' player pool, just like they were in big league camp during Spring Training. Adell is ranked as the club's No. 1 prospect and the No. 6 on MLB Pipeline's Top 100 Prospects overall, while Marsh is the club's No. 2 prospect. Both players had a chance to reach the Majors this year, but a shortened season may hinder their chances. Adell, 21, is considered slightly closer to the Majors, as he got a taste of Triple-A last year, while Marsh, 22, has yet to play above Double-A.
The Angels are set to have a starting outfield of Justin Upton in left, Mike Trout in center and Brian Goodwin in right field with Michael Hermosillo and David Fletcher expected to serve as backups. Hermosillo can play all three spots, while Fletcher will be the club's utility player, seeing time in both the infield and outfield. It doesn't leave much opportunity for playing time for Adell or Marsh, barring an injury. Neither player is on the 40-man roster, so there are service-time implications as well. It's impossible to rule out Adell or Marsh from making an impact this year, given their talent, but 2021 seems more likely because of the circumstances with the shortened season.
• FAQ: Roster and transaction rules for 2020
With a shortened season for all, will there be Cy Youngs, MVP's and Golden Glove Awards this year?

— the chad (@tweetsthechad) June 28, 2020
There's not expected to be any changes to the awards despite the truncated season, as there will still be the annual awards in each league for MVP, Cy Young, Rookie of the Year and Manager of the Year in addition to Gold Gloves and Silver Sluggers. The main change is that it doesn't appear there will be an All-Star Game, which would've been held at nearby Dodger Stadium. There are reports, however, that the Dodgers could get the All-Star Game again in 2022. Nothing is official yet, though, and the 2020 schedule has yet to be released.
well Reid Detmers be invited to Spring Training 2.0?

— Vinny 🦂 (@TroutyRoutySZN) June 29, 2020
As of right now, left-hander Reid Detmers, the No. 10 overall pick in the 2020 MLB Draft, is not a part of the club's player pool, but he could be added on. The Angels have 55 players as part of their 60-man pool, so they have the flexibility to add more players such as Detmers. Detmers, a 20-year-old selected out of the University of Louisville, officially signed on Sunday and is considered close to Major League ready.
Even if he doesn't appear in the Majors this season, it would be helpful for his development to train with the Angels. There's a very real chance he could be part of the rotation in 2021, as he's looked at as a fast riser, similar to Griffin Canning.
Will there be spring 2.0 games prior to July 23/24, like regular spring training or will team only run intrasquad workouts?

— Donovan McJunkin 🇺🇸🍀 (@mcjunkind) June 29, 2020
Major League Baseball announced the rules for summer camp on Monday, and it stated that clubs aren't limited to only intrasquad games before the start of the season. Clubs can schedule up to three exhibition games against other clubs before the end of summer camp and could consider playing those games against their opening opponent in the days leading up to Opening Day. The Angels also have the Dodgers training locally at Dodger Stadium, so that could be another option, as it would require minimal travel. But clubs have no limits on the number of intrasquad games they hold before Opening Day.