Halos can't catch up after Bundy's 'bad day'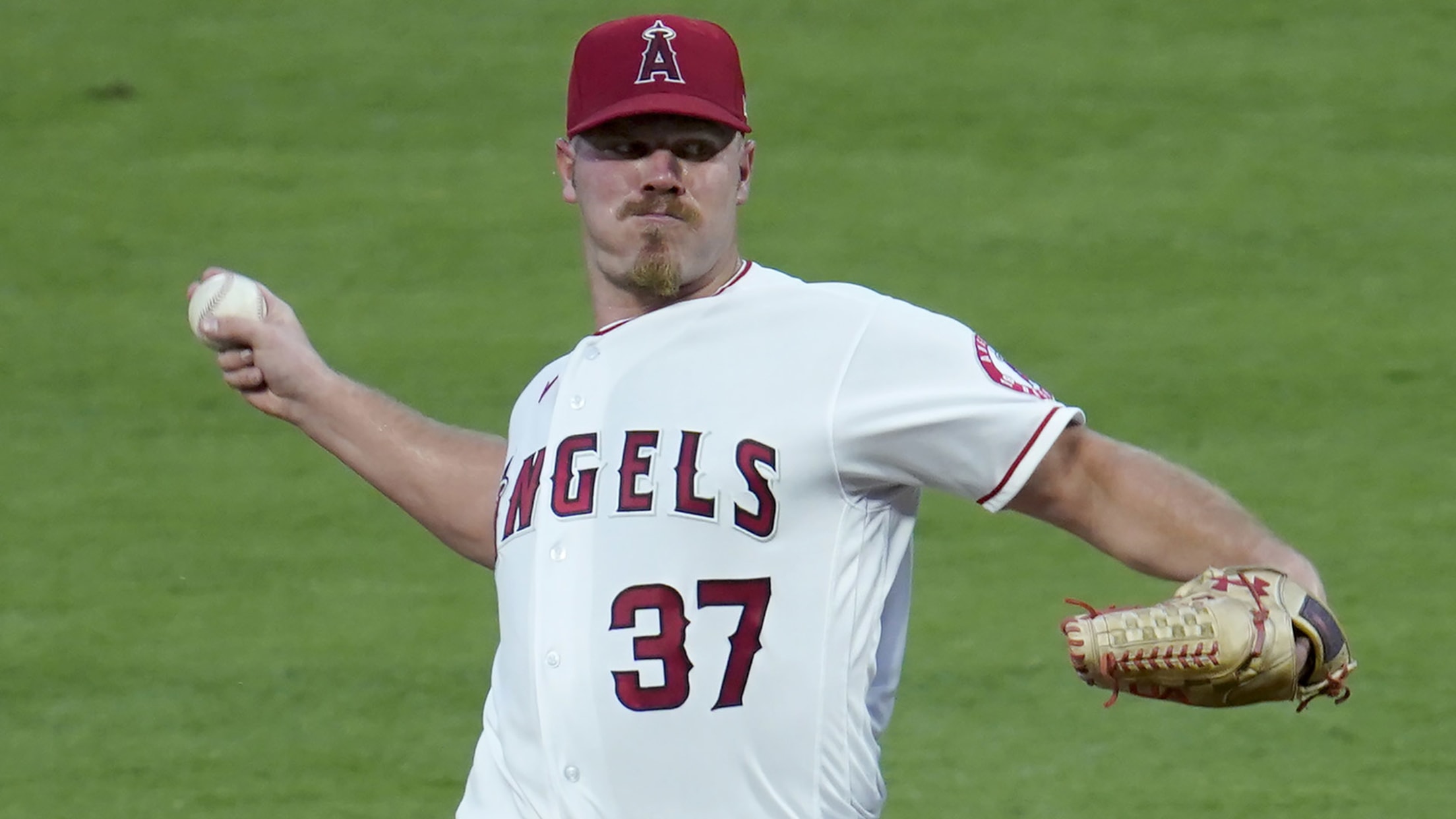 It was tough timing for Dylan Bundy to turn in his worst outing of the year. With the Angels clinging to their faint postseason hopes, Bundy lasted 2 2/3 innings, allowing a season-worst six runs (five earned) in a 9-6 loss to the D-backs on Wednesday at Angel Stadium. The
It was tough timing for Dylan Bundy to turn in his worst outing of the year.
With the Angels clinging to their faint postseason hopes, Bundy lasted 2 2/3 innings, allowing a season-worst six runs (five earned) in a 9-6 loss to the D-backs on Wednesday at Angel Stadium. The Angels had a chance to move to 3 1/2 games back of the Astros for second place in the AL West but remained stuck at 4 1/2 games behind Houston with 10 games remaining. The loss also dropped the Angels to 20-30, which guarantees they won't finish above .500 for the fifth consecutive year. They were also officially eliminated from winning the division.
"It's frustrating for everybody," Angels manager Joe Maddon said. "I didn't know about Houston [losing], it is frustrating, but we gotta keep pounding on the door. The opportunities are slipping quickly by but you have to just keep rolling with it. Our guys have been engaged, our guys are working, it just hasn't played. We have to put ourselves in better position in the beginning of the game to grab a lead and hold on to it."
Bundy has undoubtedly been the club's ace this year and had allowed four runs over his last 14 1/3 innings with 20 strikeouts in two starts this month. But he simply didn't have it against Arizona and it was apparent early, surrendering four runs in the second in his shortest start of the year to put the Angels in yet another early hole.
Bundy allowed the first six batters of the inning to reach safely, including issuing two walks. Former Angels right fielder Kole Calhoun sparked the rally with a leadoff single. Bundy gave up an RBI single to David Peralta on a 2-1 changeup, a two-run single to Nick Ahmed and an RBI single to Stephen Vogt on a 2-1 fastball after Ahmed stole second base.
"I was getting behind in counts," Bundy said. "Just missing off the plate or below the zone with offspeed pitches. I think mainly it's getting behind in the count and throwing non-competitive offspeed pitches or fastball not located very well and I got singled to death."
It came to a surprising end for Bundy with two outs in the third, when he allowed back-to-back singles to Peralta and Ahmed. Bundy was lifted after throwing 63 pitches and the Angels brought in lefty Hoby Milner, who had struggled on Tuesday, allowing a three-run homer. Milner had another rough showing, issuing a walk to the first batter he faced before inducing a grounder to second from Daulton Varsho. But David Fletcher's throw to first got past Milner for what was ruled both an RBI single and a run-scoring error.
Bundy was charged with both runs but only one was earned to see his ERA rise from 2.48 to 3.12 this season. It was a rare rough outing for Bundy, who had previously allowed more than three earned runs in a start just once this year.
"Dylan had a bad day, it really comes down to that," Maddon said. "Typically, from what we've seen this year, I really anticipated him going deeply into this game. From what I understand, he had a much more difficult time commanding his breaking pitches, they just weren't as sharp. And then they were just missing. He was just off. That's the best way to describe it."
It spoiled homers from Max Stassi, Jared Walsh and Justin Upton. Stassi went deep with a two-run shot in the second, while Walsh smacked a solo blast in the fifth and Upton crushed a solo homer in the sixth. It was the sixth homer in seven games for the red-hot Walsh and the second straight game with a blast for Upton.
Maddon continues to be amazed by Walsh, who is hitting .442 (19-for-43) with seven homers and 17 RBIs in 12 games in September. He's been a bright spot for the Angels down the stretch and is playing his way into the first base job next year.
"This is a moment for him right now to ascend," Maddon said. "He's taken advantage of it. I don't think it's a fluke. I think this is how he's capable of hitting and playing defense. He's taking advantage of the situation."
The comeback attempt came up short, however, as lefty Patrick Sandoval served up two homers in the seventh. Sandoval was recalled before the game to pitch in relief and gave up a two-run shot to Calhoun and a solo dinger to Peralta.
It was a similar theme to the loss in the series opener on Tuesday, when the Angels erased a seven-run deficit only to lose by a run on a homer from Peralta late in the game.
"I'd love to see us grab a lead and hold on to it, that'd be wonderful," Maddon said. "We get behind the proverbial eight ball often and we just keep fighting back and that's a great characteristic to have. But to get to the promised land, you got to pitch, you just cannot get there and win unless you pitch at a high level consistently."