Rojas steps away from Angels' booth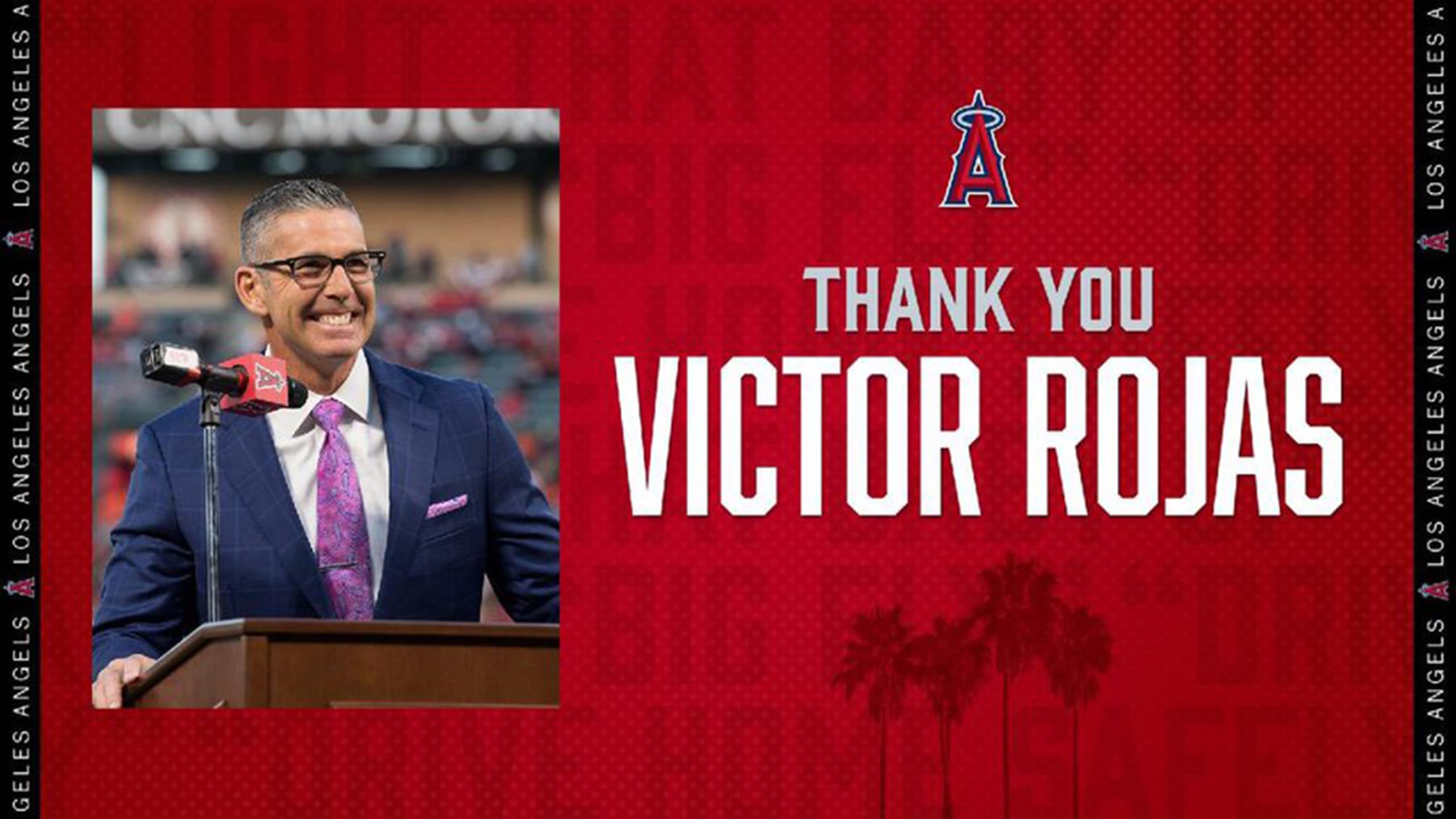 Victor Rojas, who established himself as the voice of the Angels over the past decade, is stepping away from the broadcast booth. The decision was announced by Rojas on Saturday morning through a Twitter post from his account. He cited a desire to spend more time with his family in
Victor Rojas, who established himself as the voice of the Angels over the past decade, is stepping away from the broadcast booth.
The decision was announced by Rojas on Saturday morning through a Twitter post from his account. He cited a desire to spend more time with his family in Texas, as well as wanting to focus more on "Big Fly Gear," the sports apparel company Rojas launched along with his wife and two children, as factors that contributed to his departure.
It's time! ✌🏽#ThankYou pic.twitter.com/2YndF36Go8

— Victor Rojas (@VictorRojas) January 9, 2021
Rojas joined the Angels in 2010 as a play-by-play announcer and formed a popular duo with Mark Gubicza on Angels television broadcasts for the past 11 years. His famous "Light that baby up!" call after every Angels win and "Drive home safely!" after a walk-off victory became hits with fans over the years.
The son of former Angels manager Cookie Rojas, Victor leaves a broadcasting career that spans nearly 20 years, beginning in 2003 with the D-backs and followed by stints as a broadcaster with the Rangers and MLB Network.
Earlier this offseason, Rojas revealed that he interviewed for the Angels' vacant general manager position, which ultimately went to Perry Minasian. After finding out that he was eliminated from the GM search, he detailed the interview process with owner Arte Moreno, president John Carpino and senior advisor Bill Stoneman, while also thanking the organization for the opportunity in a Twitter post.
Rojas signed off on his statement on Twitter thanking Angels fans for the support shown to him and his wife, Kim, as she went through health issues, throughout his time with the club.
"To Angels fans ... you have been amazing to my family throughout our 11 seasons together," Rojas said. "The love and caring you have shown us through Kim's health battles has been nothing short of wonderful. I wish we could've celebrated a little bit more together over the years but that never stopped me from loving the team, the Southern California area and all of you."