Jays begin '20 against division foe Red Sox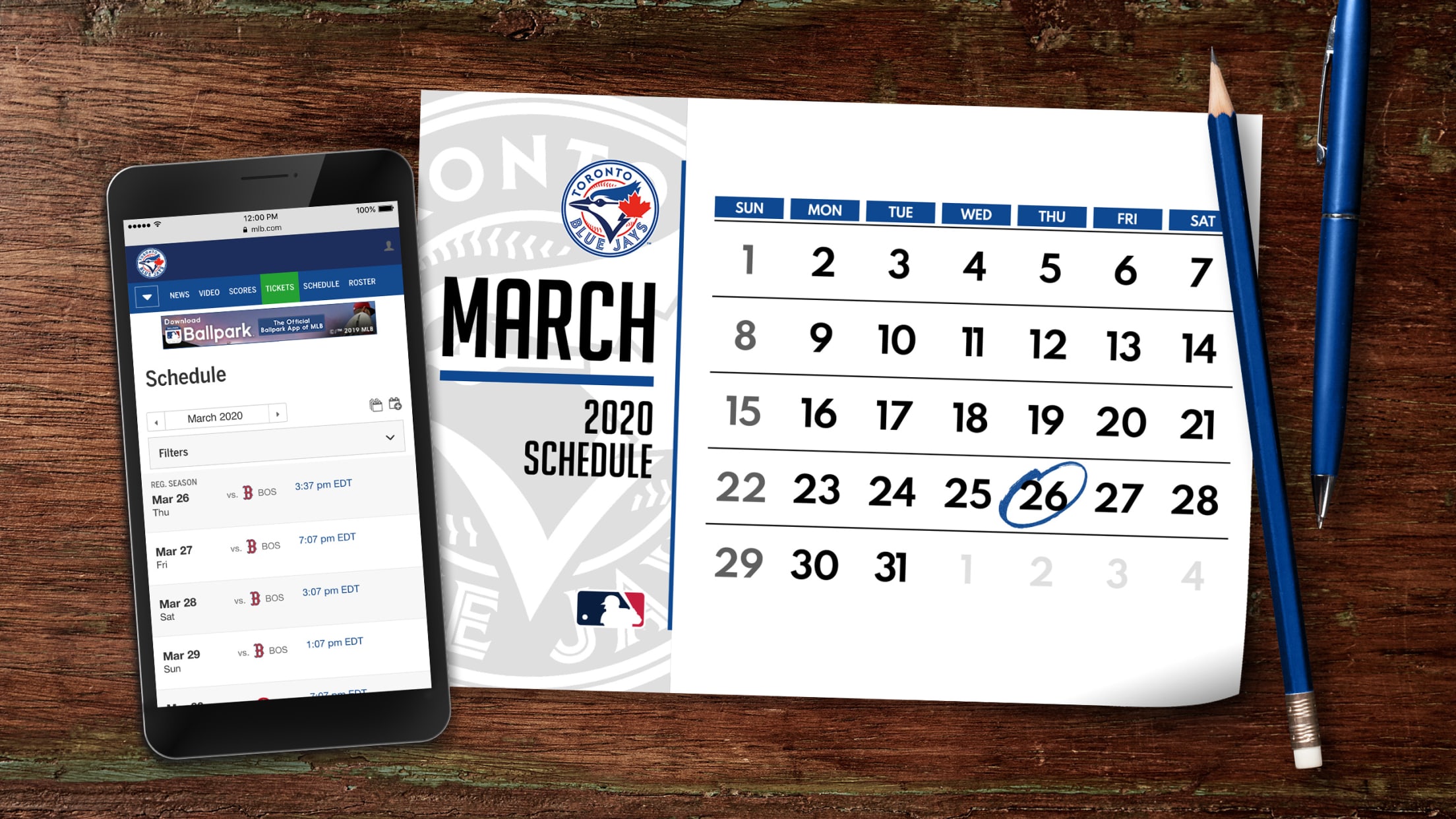 TORONTO -- The Blue Jays' young core is quickly building excitement for the future and, with Monday's release of the 2020 MLB season schedule, we know where and when some of those next steps will take place. Toronto opens the 2020 season at home on March 26 with a four-game
TORONTO -- The Blue Jays' young core is quickly building excitement for the future and, with Monday's release of the 2020 MLB season schedule, we know where and when some of those next steps will take place.
Toronto opens the 2020 season at home on March 26 with a four-game series against the Red Sox. Canadian Joey Votto and the Reds round out that opening homestand from March 30-April 1.
• Every team's 2020 Spring Training schedule
The National League Central will be Toronto's Interleague opponent in 2020, which puts the Blue Jays up against the Cubs, Cardinals, Pirates, Brewers and Reds. They'll also travel to Philadelphia on April 6-7 for a two-game set against the Phillies.
In terms of holidays, the Blue Jays will be home for Victoria Day, Canada Day, American Independence Day and the Labour Day weekend. After being on the road for the July 31 Trade Deadline this season, the Blue Jays will be home in 2020 to start a series against the visiting Orioles. They later close out the year on the road with stops in Boston and Cleveland.