Blue Jays' postseason pitching outlook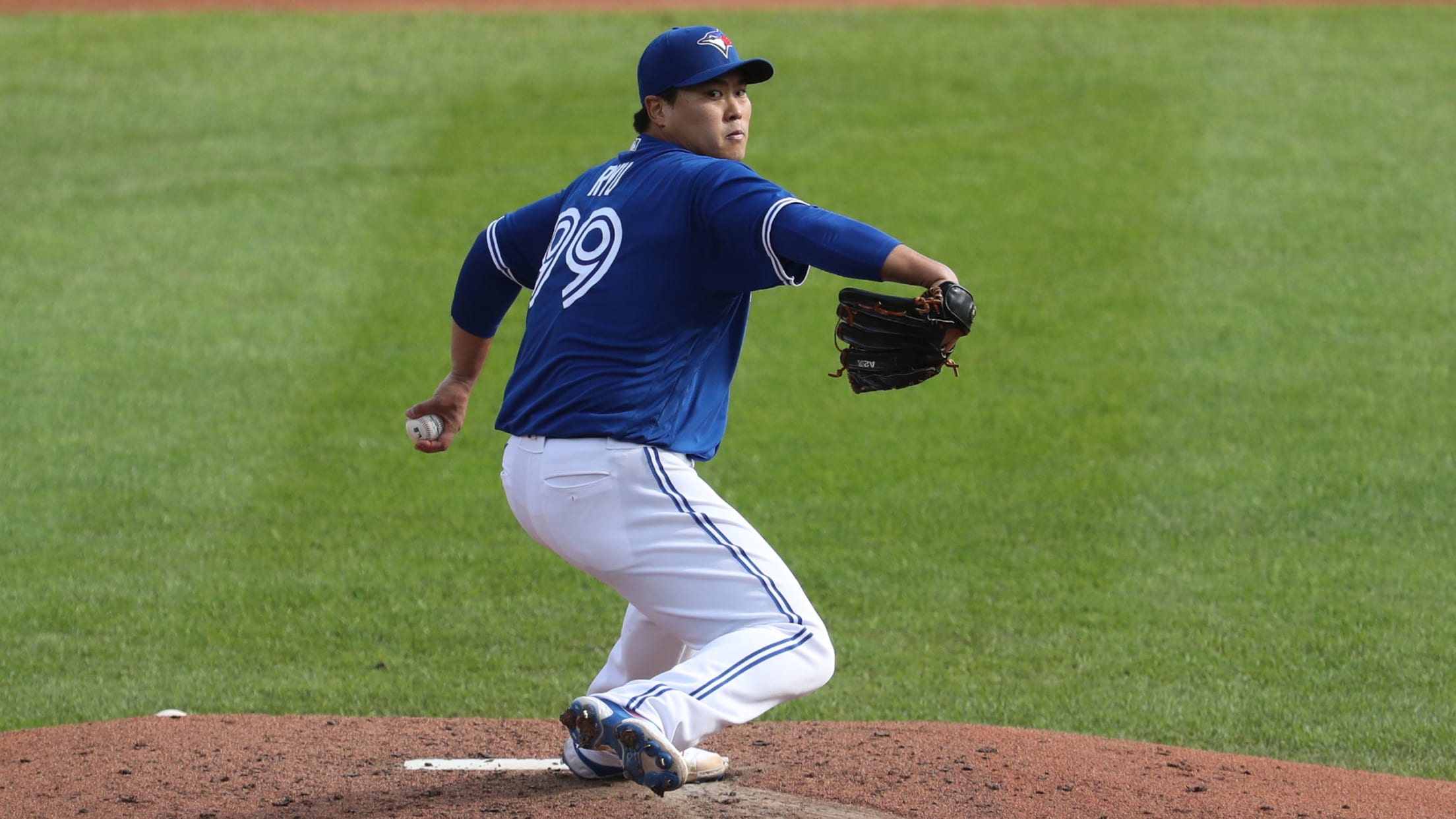 With Tuesday's announcement of the 2020 postseason schedule, the Blue Jays now know that the only built-in off-days in the playoffs will occur in the World Series. After the month the club just had, though, it should feel right at home. Between Aug. 14 and Sept. 9, the Blue Jays
With Tuesday's announcement of the 2020 postseason schedule, the Blue Jays now know that the only built-in off-days in the playoffs will occur in the World Series. After the month the club just had, though, it should feel right at home.
Between Aug. 14 and Sept. 9, the Blue Jays played 28 games in 27 days, going 18-10 as they surged from a fringe postseason competitor to the No. 5 seed in the American League entering play Tuesday night. This week's series against the Yankees and next week's four-game set between the AL East rivals will have major implications, but with 14 regular-season games remaining, Toronto isn't blinking.
"That's one thing we learned playing those four straight weeks. We can do it," said manager Charlie Montoyo. "If that's what we have to do when we make it, that will be fine. We've just got to adjust, just like we did the last four weeks playing every day."
For now, Montoyo's focus is on the series at hand. He has games to win now, so some of October's decisions can wait for October. Others will grow more urgent, like how Montoyo plans to set up his rotation.
With no scheduled days off in the Wild Card Series, Division Series and League Championship Series, the depth of a club's rotation becomes even more important. Across a full series, if the Blue Jays advance deeper into October, that means teams will be digging deeper into their rotation by Games 4 and 5 instead of bringing back their aces for a second start, which would be particularly interesting for a Toronto team with some question marks remaining.
After Hyun Jin Ryu in Game 1, where would the Blue Jays turn next? Taijuan Walker is the likely No. 2 starter while Robbie Ray looked sharp in his last outing, but Tanner Roark has struggled this season and Chase Anderson owns a 5.81 ERA after a pair of tough outings. All along, this puzzle was going to include a heavy dose of Toronto's multi-inning bullpen arms like Anthony Kay, Thomas Hatch, Julian Merryweather and potentially Nate Pearson, but that's even more important now.
Once that's sorted, Montoyo can at least take comfort in the options he has at the back end of his bullpen, where Rafael Dolis, A.J. Cole, Anthony Bass and others have stepped up in the absence of closer Ken Giles, who is back and healthy now.
"That's what I like about my bullpen this year," Montoyo said. "I [didn't] really have a defined [pitcher] after Giles got hurt, which means you can use them in high-leverage [situations] whenever you need to. We're going to keep it like that. We'll see how Giles feels first of all, if he can go back-to-back days. He's had two days off since the last time he pitched, so we'll see how he feels."
Hernández moving quickly towards return
Teoscar Hernández (mild oblique strain) ran the bases Tuesday and is scheduled to take batting practice against Matt Shoemaker on Wednesday. If everything goes according to plan, this could be one of the final steps in a rehab process that's been quicker than initial expectations.
"That's our hope, that everything goes well and it could be any day after that," Montoyo said.
Given that Hernández last played on Sept. 5, Montoyo doesn't foresee him needing a large number of at-bats to get back up to speed, either. With Cavan Biggio's ability to play right field and the presence of both Jonathan Davis and Derek Fisher, it's also possible the Blue Jays might ease him in with some days at designated hitter. Regardless of how that configuration works, adding his .995 OPS and 14 home runs back to Toronto's lineup would be significant news.
Blue Jays deal reliever Miller to Reds
During Tuesday's game against the Yankees, the Blue Jays made a minor trade with the Reds, sending right-handed reliever Justin Miller to Cincinnati in exchange for international cap space. Miller, who signed as a Minor League free agent with the Blue Jays this past offseason, was briefly on the club's taxi squad in mid-August but did not appear in a game. Over the past two seasons with the Nationals, Miller had posted a 3.71 ERA, with 71 strikeouts over 68 innings.
Other injury news
• Shoemaker (right shoulder inflammation) is expected to throw two or three innings as part of Wednesday's batting practice session, Montoyo said. Once the Blue Jays know how he feels the next day, a timeline to return should be clearer for the veteran right-hander, who the club would love to have back for the playoff run.
• Pearson (right elbow tightness) will throw a batting practice session on Wednesday at the club's alternate training site in Rochester, N.Y. Similar to Shoemaker, the Blue Jays will know more when they evaluate how their No. 1 prospect bounces back, but the hope is to have Pearson pitching out of the bullpen, where he could be a valuable weapon.
• Jordan Romano (pulley strain, right middle finger) is throwing at 90 feet on flat ground, but he will need to throw off the mound before a return this season is considered possible.