Stroman picks up tips at first All-Star Game
'I've been talking to Gerrit Cole a lot. I might start ... throwing a 4-seamer after this'
Marcus Stroman is soaking in his first experience as an All-Star. The 28-year-old Blue Jays right-hander was given the nod to join baseball's best at Progressive Field in Cleveland for the 2019 MLB All-Star Game presented by Mastercard on Tuesday. He earned the invite after finishing the first half with
Marcus Stroman is soaking in his first experience as an All-Star.
The 28-year-old Blue Jays right-hander was given the nod to join baseball's best at Progressive Field in Cleveland for the 2019 MLB All-Star Game presented by Mastercard on Tuesday. He earned the invite after finishing the first half with a 3.18 ERA over 18 starts (104 2/3 innings).
Though the New York native is temporarily sidelined with a left shoulder pectoral cramp, the inability to participate didn't take away from the overall experience.
"Honestly, just being here around this level of talent in this clubhouse," Stroman said after cheering his American League teammates to a 4-3 victory Tuesday, "just walking by and talking to Mookie [Betts] or [Mike] Trout or J.D. [Martinez] -- the level of talent is so incredible. They're all willing to help too, everyone wants to help, to talk pitching, talk whatever it is. I learned a lot here."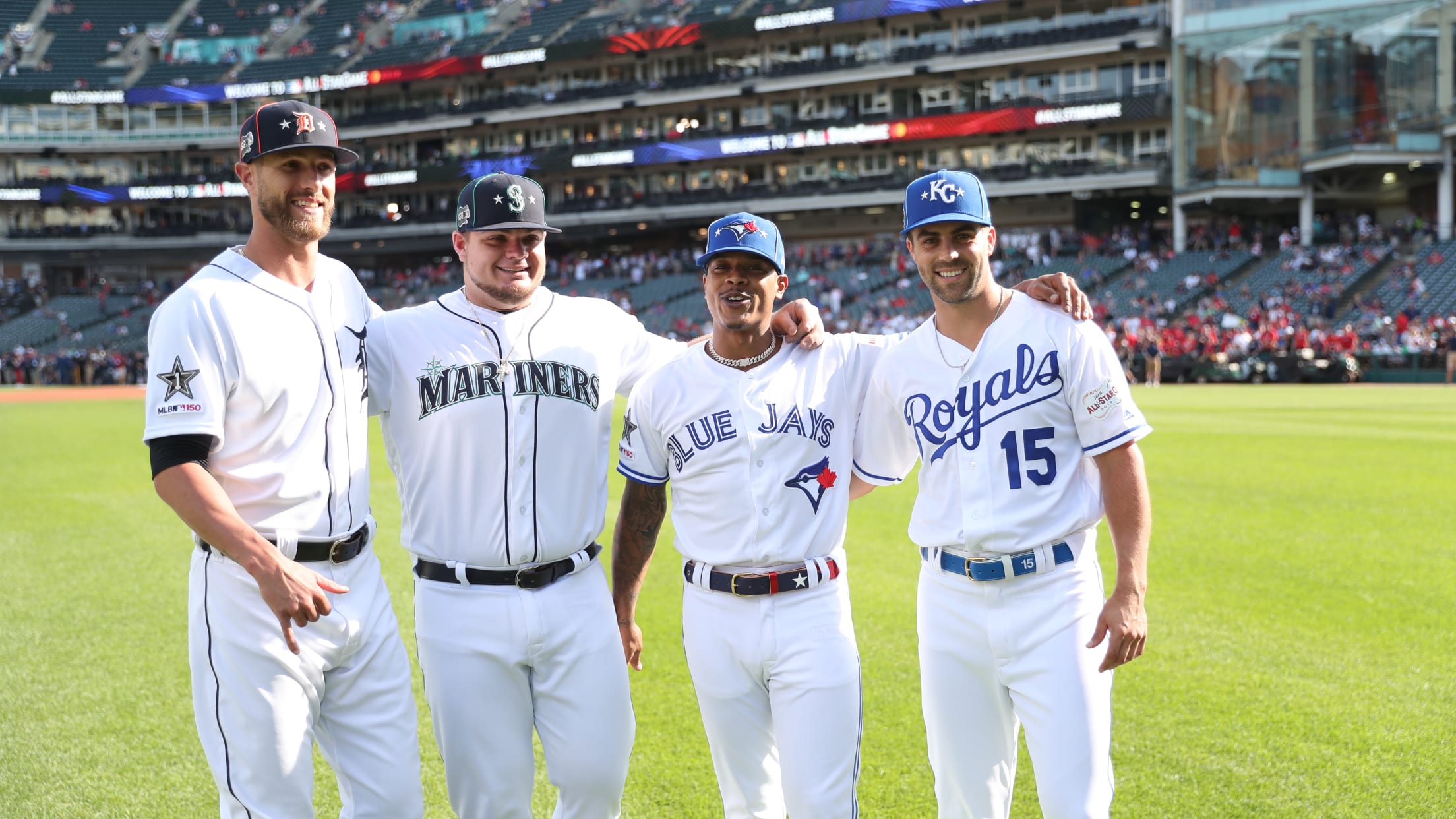 Stroman spent much of his time in Cleveland gleaning as much as possible from the rest of the Majors' most impressive players, and he hopes to take some of what he's learned and implement it into his game as soon as he's back on the mound.
"All the pitchers, we've been having little sit-downs here, it's been cool," Stroman said before the game. "I've been talking to Gerrit Cole a lot. I might start coming out and throwing a four-seamer after this. I've been picking at [Justin Verlander]. I've been picking everyone's brain here, as far as pitching; even hitters.
"This is awesome. This is how you learn. You don't get this opportunity to be around the best in the game, so I'm trying to take whatever from whoever, and I'll probably put it in the game right away."
⭐️ Style, Swag, Stro ⭐️@MStrooo6 | #AllStarGame pic.twitter.com/6wmzwWgj4x

— Toronto Blue Jays (@BlueJays) July 9, 2019
Though Stroman is the team's lone representative at the Midsummer Classic, another highlight of his All-Star experience came on Monday night when he watched his teammate, 20-year-old rookie phenom Vladimir Guerrero Jr., take the spotlight in the T-Mobile Home Run Derby.
"I'm just happy everybody else got to witness it on the world stage," Stroman said. "I see that daily, but I'm thankful [I got] to be there.
"To be there, to have witnessed that on the field, so close to it, because that's probably historical -- one of the best Home Run Derbies in history, if not the best round. Probably the best round ever between Vladdy and Joc [Pederson]. I'm just glad I could be there to be his water boy."
Though the Blue Jays' righty was unable to take the hill in his first All-Star experience, he looks forward to getting a chance to return down the road.
"I really wanted to pitch in the game," Stroman said. "I just like these moments. I like the big stage, the whole world watching, so hopefully down the road I'll be able to pitch in a future one."