Atkins expects Norris to be ready for opener
Blue Jays GM addresses roster as end of Spring Training nears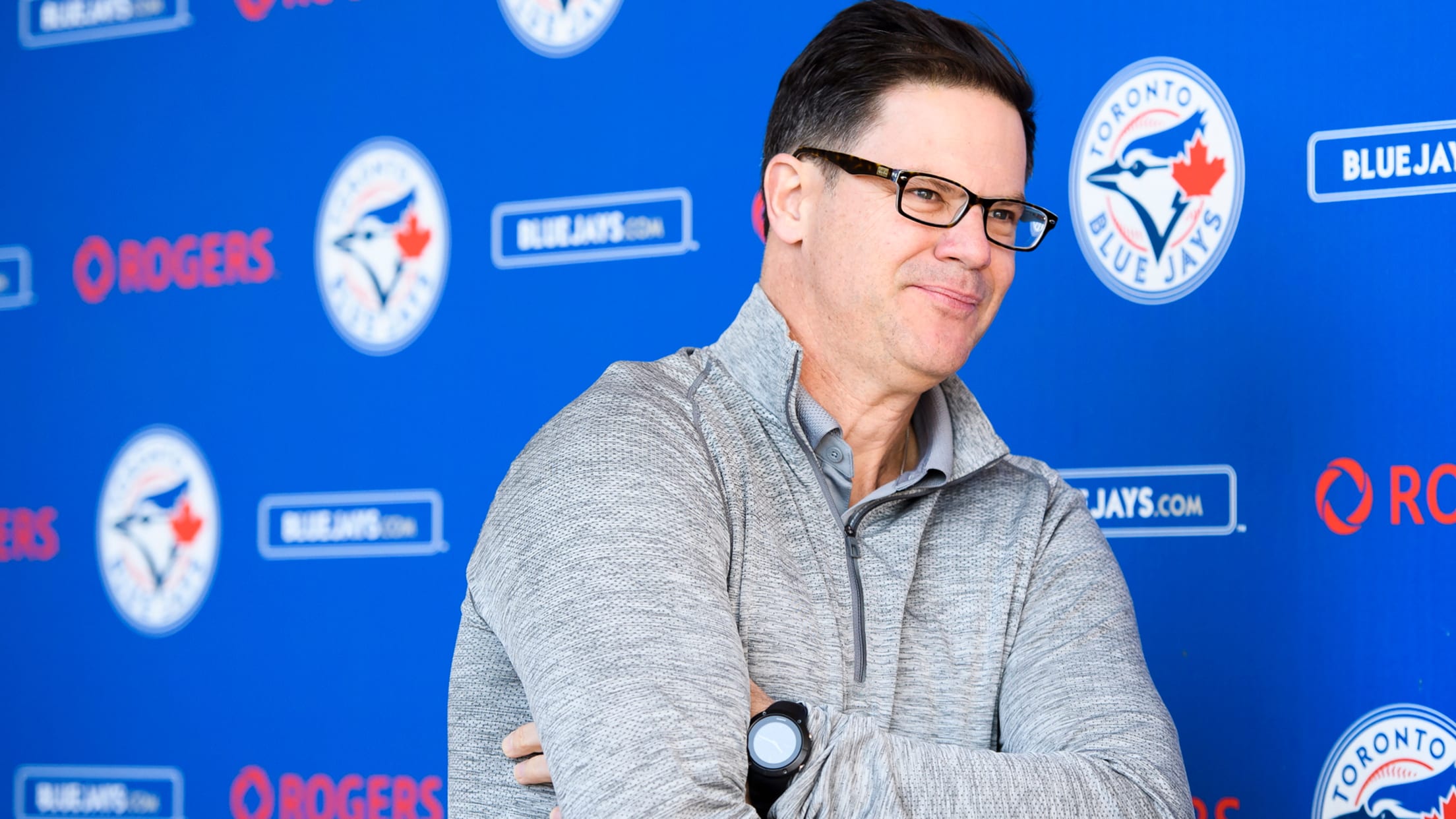 CLEARWATER -- The Blue Jays remain optimistic that right-hander Bud Norris will be ready for the start of the regular season. Norris was scheduled to make an appearance out of the bullpen during Thursday's game against the Phillies, but he was a late scratch because of a sore arm. The
CLEARWATER -- The Blue Jays remain optimistic that right-hander Bud Norris will be ready for the start of the regular season.
Norris was scheduled to make an appearance out of the bullpen during Thursday's game against the Phillies, but he was a late scratch because of a sore arm. The good thing for Toronto is that the injury is minor, and he might pitch at some point this weekend.
That's welcome news for the Blue Jays who recently lost setup men Ryan Tepera and John Axford to injuries, while right-hander David Phelps will be unavailable at the start of the year as he continues to rehab from last year's Tommy John surgery.
"Physically, it's really just because it only would have been his third outing of Spring Training," Blue Jays general manager Ross Atkins said of Norris. "I think it's just natural wear and tear. It happens, it's pretty routine, but because of the timing, where we are in camp and when he reported, it was magnified a bit. But fully expect him to be full-go and ready to go."
Atkins held his weekly availability with the media prior to Friday night's game against the Orioles. In addition to Norris, Atkins also touched on Tepera, Phelps, extension talks and looming roster decisions. Here are some of the top excerpts:
On Tepera, who is set to have his right forearm examined by a doctor in New York on Saturday...
Atkins: "Ryan has been very reliable, very dependable, very effective for us. Extremely athletic, and we're optimistic that reliability and dependability and athleticism is going to end up being what we see after this visit. This is relatively common to feel something in the elbow region for a relief pitcher. Never good news, but we'll have more information tomorrow, and we're relatively optimistic that it's not going to be something long term. But we need to gather more information."
On Phelps' rehab...
Atkins: "He has been great. If you think about a guy recovering from Tommy John, he's actually ahead of schedule. I think the command has been awesome. He has thrown a live [batting practice]. We'll just take it day by day and week by week with him. It could be something that speeds up. It's also something that we need to make sure we're being cautious. He certainly hasn't had any set backs."
On the slew of contract extensions across baseball...
Atkins: "The extensions, that's awesome. That's great for baseball. That fires me up when I see that. I love seeing those deals happen. Happy for the team. Happy for the players. It's something that's a constant discussion for us. Any way that we can extend contracts here and it makes sense for both, we're always open to that. As it relates to free agency, I think really that doesn't change much for us. We're just focused on if there's a way to do that with the players we have, we will find a way."
On whether the final roster decisions will be made before flying to Montreal on Sunday...
Atkins: "Probably not. We'll probably take those decisions, the last couple of spots, last three spots, could be as many as four, down to the last day of Spring Training. It's less than ideal for the players, but we want to make sure that we start as heavy as possible."
On whether prospects Thomas Pannone and Trent Thornton will be considered for the bullpen vs. starting in Minors...
Atkins: "We have to be open to those alternatives. There's ideal and then there's what we can consider. We're certainly open to that. What you're factoring in is several things. One, we have to win baseball games. We want to go with things that players are more accustomed to doing and has become part of their routines. The other thing to factor in is roster spots. So with the injuries and making sure that we are holding as much depth as possible, if you were to fast forward and say it's April 20 and you're making that decision, it's perfectly reasonable to potentially disrupt someone's starting routine and put them in the 'pen for a short period of time. It would be more magnified to do it on Opening Day, but it's something we have to stay open to."
On Rule 5 pick Jordan Romano, who was informed by the Rangers on Friday that he would not be making the team...
Atkins: "He has to go through waivers, and we'll hopefully find a way to get him back here. I'm sure they would like to have him, as well, so there will potentially be dialogue around that, but I would imagine that more than likely he will be headed back to join the Toronto Blue Jays."