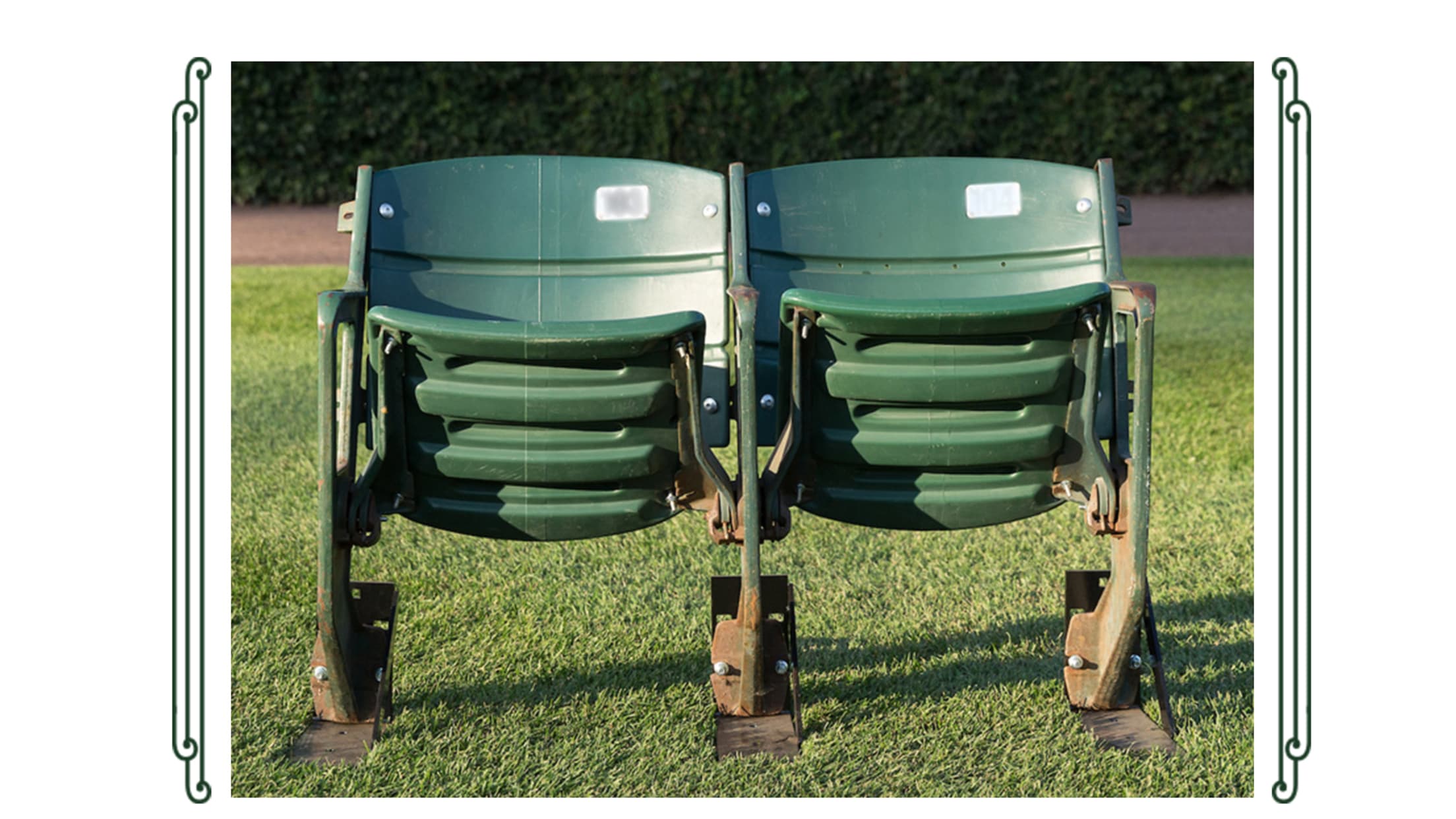 2015 Seat Sets
REMOVED DURING THE
2015 OFFSEASON
$799
+ $132.99 SHIPPING
2016 Seat Sets
REMOVED DURING THE
2016 OFFSEASON
$899
+ $132.99 SHIPPING
2017 Seat Sets
REMOVED DURING THE
2017 OFFSEASON
$899
+ $132.99 SHIPPING
2018 Seat Sets
REMOVED DURING THE
2018 OFFSEASON
$899
+ $132.99 SHIPPING
Own a Piece of Cubs history
As part of our ongoing effort to restore and modernize Wrigley Field, several sections of seats have been or will be removed and replaced during the offseason. Removal and replacement of ballpark seats began during the 2015 offseason and most recently took place at the start of the 2018 offseason. As we continue The 1060 Project, Wrigley Field seats will be removed and replaced and may be available for purchase.*
These seats were authenticated with Major League Baseball's seal of authenticity and will be available to purchase as two-seat sets.
MLB-Authenticated
Home Delivery Only
See "Shipping and Assembly of Seat Set" for more details
For More Information, email [email protected]
Safety Warning
MLB-authenticated Wrigley Field seats are sold solely for sports memorabilia display purposes only. By purchasing and/or accepting delivery, you agree to assume all risk associated with such seats.
Even after securely attaching the "L" shaped brackets that are provided to you, the seats could collapse or tip over, which could cause serious bodily injury, including, but not limited to, head, neck and back injury.
DO NOT SIT IN, STAND ON, OR OTHERWISE USE THE MLB-AUTHENTICATED WRIGLEY FIELD SEATS UNTIL THE "L" BRACKETS ARE SECURELY AND PROFESSIONALLY FASTENED TO A SUITABLE FLOOR.
Once your stadium seats are securely fastened to the "L" brackets provided to you, call a qualified flooring professional to install the "L" brackets to your flooring. Only a professional will know where and how the "L" brackets may be fastened securely and safely without causing damage to your floor.
FAILURE TO APPROPRIATELY ATTACH THE "L" BRACKETS TO A FLOOR MAY RESULT IN THE SEATS COLLAPSING OR TIPPING OVER, WHICH COULD CAUSE SERIOUS BODILY INJURY, INCLUDING, BUT NOT LIMITED TO, HEAD, NECK AND BACK INJURY.
*Seats sold by Chicago Cubs Baseball Club, LLC
on behalf of and for the sole benefit of Wrigley Field Holding, LLC.