5 questions facing Dodgers this offseason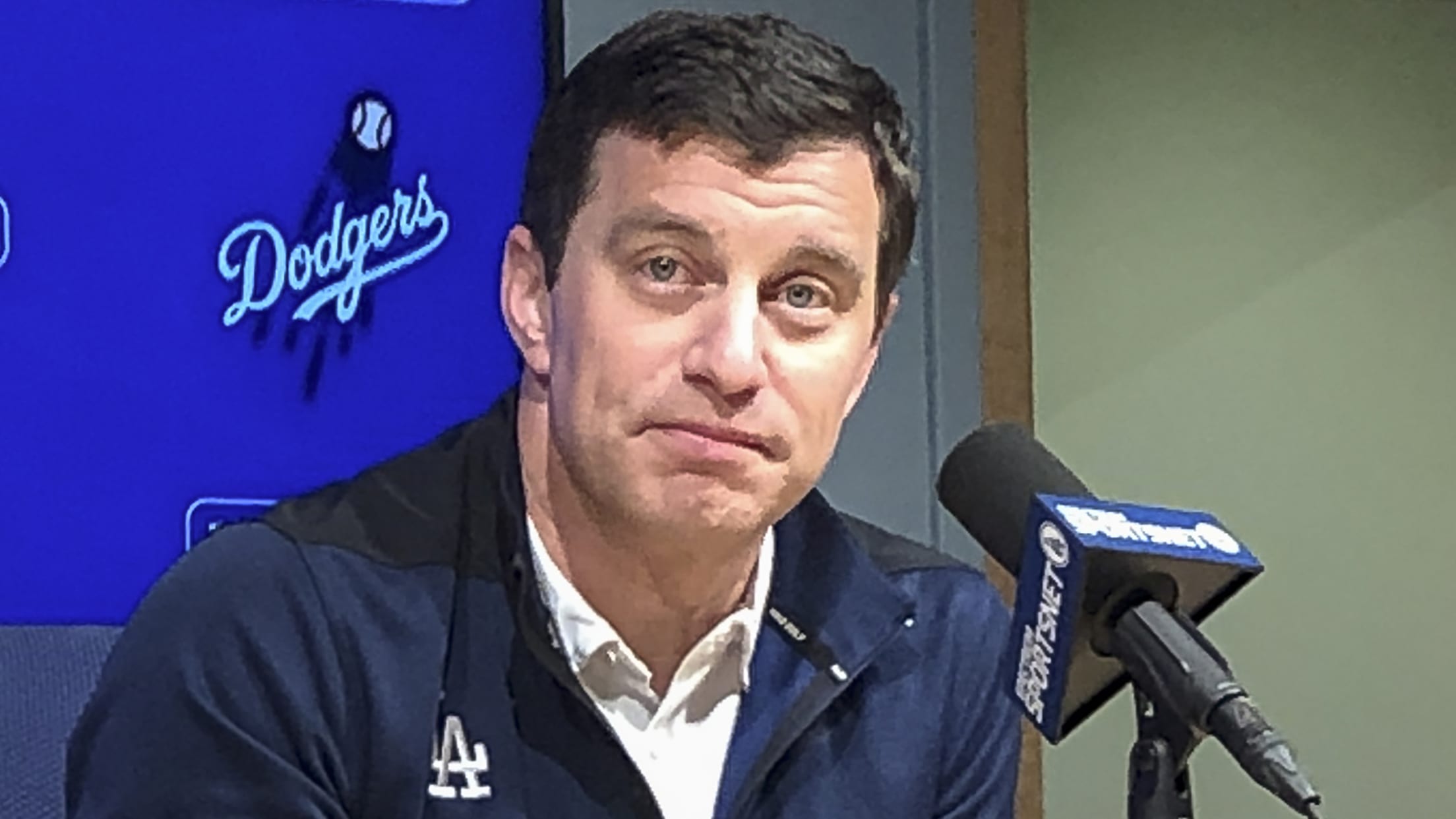 LOS ANGELES -- Though the Dodgers won 106 wins in the regular season, their exit in early October leaves more questions than answers. Here are five. 1. Can they make the bullpen October-worthy? No area needs attention more. The meltdown in the National League Division Series was a direct result
LOS ANGELES -- Though the Dodgers won 106 wins in the regular season, their exit in early October leaves more questions than answers. Here are five.
1. Can they make the bullpen October-worthy?
No area needs attention more. The meltdown in the National League Division Series was a direct result of management's lack of confidence in the state of the current relievers, from Kenley Jansen's worst season to Joe Kelly's mysterious September to Pedro Báez giving up a Game 4 blast to Ryan Zimmerman. Kenta Maeda was the most effective right-hander in the NLDS, and he had to come out of the starting rotation. The Dodgers have tried free agency (Kelly), retained in-house free agents (Jansen) and brought up prospects (Dustin May), but still haven't cracked the code.
2. Can the front office pull off a winning offseason?
Last year's signings of Kelly and A.J. Pollock, and the pursuit of Bryce Harper, were suboptimal. Even if Andrew Friedman, president of baseball operations, fills the general manager position that has been vacant since last December, can the acquisition strategy succeed? The team's recent trade and free-agent records are spotty, with under-the-radar lefty Adam Kolarek the highlight of the past 12 months. Will the front office critically consider whether its analytical approach to game management and roster and lineup construction, proven effective over a 162-game season, is flawed in a make-or-break short postseason series? Or will it double down and stay the course with a plan that left it starting two rookie position players in the postseason?
3. Free agents Hyun-Jin Ryu and Rich Hill: Stay or go?
Although this question starts with Ryu, it really is about the entire rotation. Ryu can probably command a much larger and longer contract on the open market than the Dodgers typically give. Last year, he accepted a $17.9 million qualifying offer, but that can't happen again. If he leaves, and with the 39-year-old Hill a part-time starter at best, if he even returns on a one-year deal, how do the Dodgers fill their rotation beyond Walker Buehler and Clayton Kershaw? The latter carried the rotation long enough, but that shouldn't be his responsibility any longer. Is Maeda still a starter? Is May ready? Tony Gonsolin? Management once paid Yadier Álvarez a ton of money expecting him to be a stud, but he's not lived up to that promise. Dennis Santana struggled all year. And what exactly is Julio Urías? A starter? A reliever? A trade chip?
4. Who is Corey Seager?
Is Seager wired to conform to the staff's selective offensive approach? Do the Dodgers write off 2019 as a necessary bumpy transition back from two major operations, or is he no longer an All-Star-caliber player at the age of 25? And what of that .203 postseason batting average, with 41 strikeouts in 131 at-bats?
5. Does Justin Turner move across the diamond?
Turner is still the most professional hitter in the lineup (with Max Muncy close behind), but the defensive stats have tailed off. So, at age 35, does he move to first base and open third base for a younger, quicker replacement, perhaps Seager or free agent Anthony Rendon?
Ken Gurnick has covered the Dodgers for MLB.com since 2001.