Dodgers offseason FAQ: What's in store for LA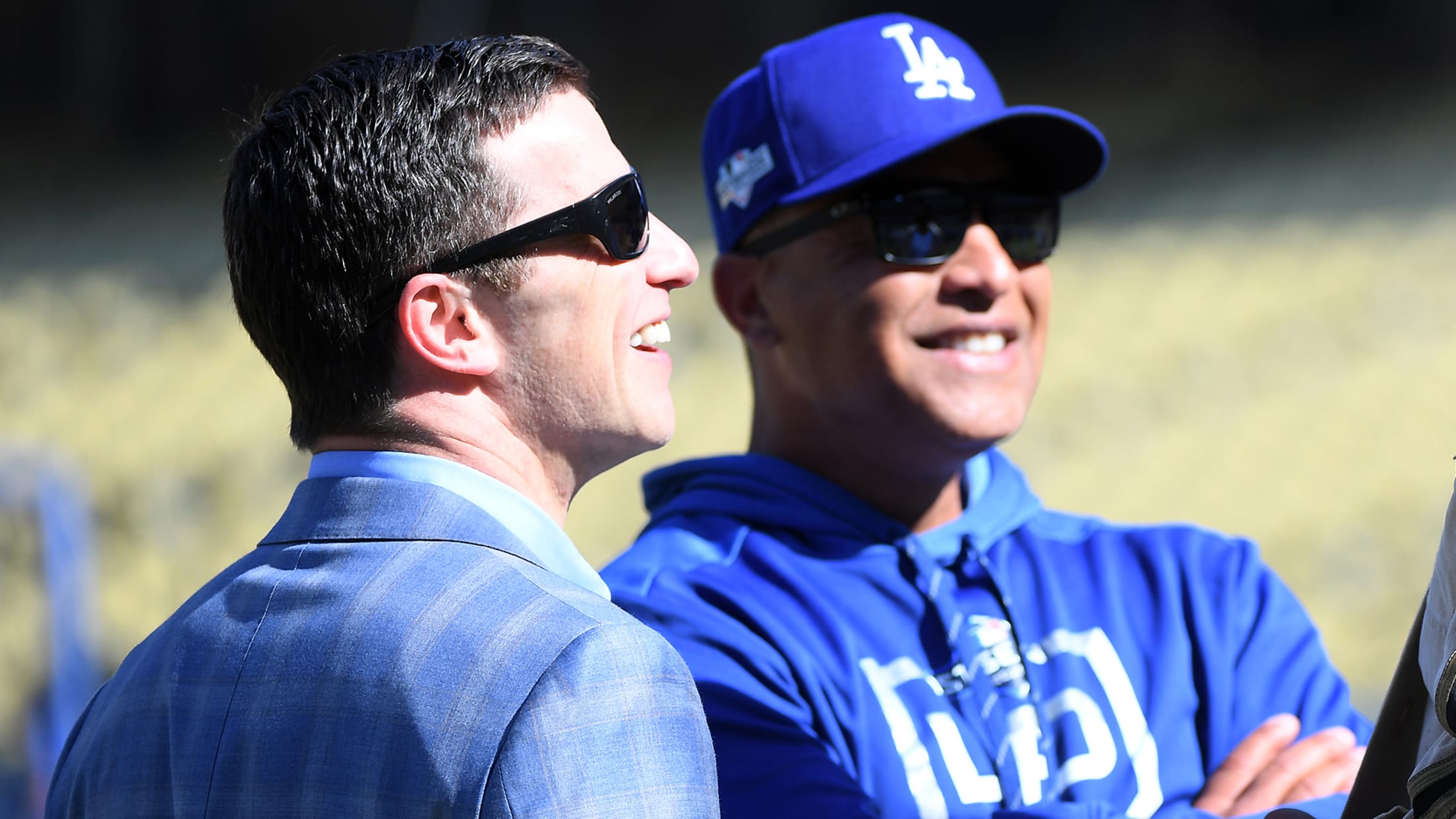 LOS ANGELES -- You don't rebuild after winning 106 games in the regular season, but do you stand pat when you are eliminated from the postseason in the first round? The Dodgers figure to land somewhere in between. They have an imposing nucleus, but they haven't cracked the code to
LOS ANGELES -- You don't rebuild after winning 106 games in the regular season, but do you stand pat when you are eliminated from the postseason in the first round?
The Dodgers figure to land somewhere in between. They have an imposing nucleus, but they haven't cracked the code to end a 31-year World Series championship drought. So there's still work to do.
Here's a look at what's in store for the Dodgers through January:
What are the key dates?
• Oct. 31: Teams can trade Major League players again, and eligible players become free agents. This started a five-day "quiet period" in which free agents may negotiate only with their own team.
• Nov. 4: The last day to reinstate players from the 60-day injured list. The "quiet period" ends, and free agents can sign with clubs. This is also the deadline for clubs to tender qualifying offers to eligible free agents.
• Nov. 14: Deadline for players to accept qualifying offers.
• Nov. 20: The deadline to add players to the 40-man roster to protect them from the Rule 5 Draft.
• Dec. 2: Tender deadline. Sometimes referred to the non-tender deadline, this is the date by which teams must formally tender 2020 contracts to unsigned players. If a player is non-tendered, he becomes a free agent.
• Dec. 9-12: Winter Meetings in San Diego, culminating with the Rule 5 Draft on Dec. 12.
• Jan. 10: Eligible players and their teams exchange arbitration figures.
• Feb. 3: Arbitration hearings begin.
Which Dodgers are free agents?
Rich Hill, Russell Martin, Hyun-Jin Ryu
Are any of them likely to receive qualifying offers?
Because Ryu was offered (and accepted) a qualifying offer last year, he cannot be offered one this year. Neither Hill nor Martin is expected to receive a qualifying offer. Ryu likes playing in Los Angeles, so perhaps he'll take a discount to stay, but with Scott Boras driving the process, Ryu figures to land a package greater than the Dodgers will offer.
• Ryu, Hill, Martin are free agents; Jansen stays
Which players have options, and what are the dollar figures?
The club is expected to exercise a $1 million buyout of Jedd Gyorko rather than picking up his $13 million salary. Kenley Jansen, coming off his worst season, is not expected to exercise an opt-out clause.
Which players are arbitration-eligible?
Pedro Báez, Enrique Hernández, Joc Pederson, Yimi García, Chris Taylor, Corey Seager, Ross Stripling, Austin Barnes, Scott Alexander, Max Muncy, Cody Bellinger, Julio Urías
Who might be a non-tender candidate?
Scott Alexander, Yimi Garcia, Tyler White
Who needs to be added to the 40-man roster this winter to avoid the Rule 5 Draft?
Jordan Sheffield, Mitchell White, DJ Peters
What kind of help do the Dodgers need, and will they be active in the free-agent market? Whom might they target?
The Dodgers are usually active in free agency, but never as active as their fans would like. The current management team has yet to sign any of the top three free agents available each winter. The Dodgers will undoubtedly be linked to every big-name player available, as perception of their involvement drives up the asking price. Gerrit Cole, Anthony Rendon, Will Smith and Madison Bumgarner are the names most intriguing to fans. It's never clear what the Dodgers are thinking (by design), but to win a World Series they need better pitching.
Ken Gurnick has covered the Dodgers for MLB.com since 2001.