Q&A: Honeycutt's path to pitching coach
Baseball vet discusses Majors career, biggest influences, Dodgers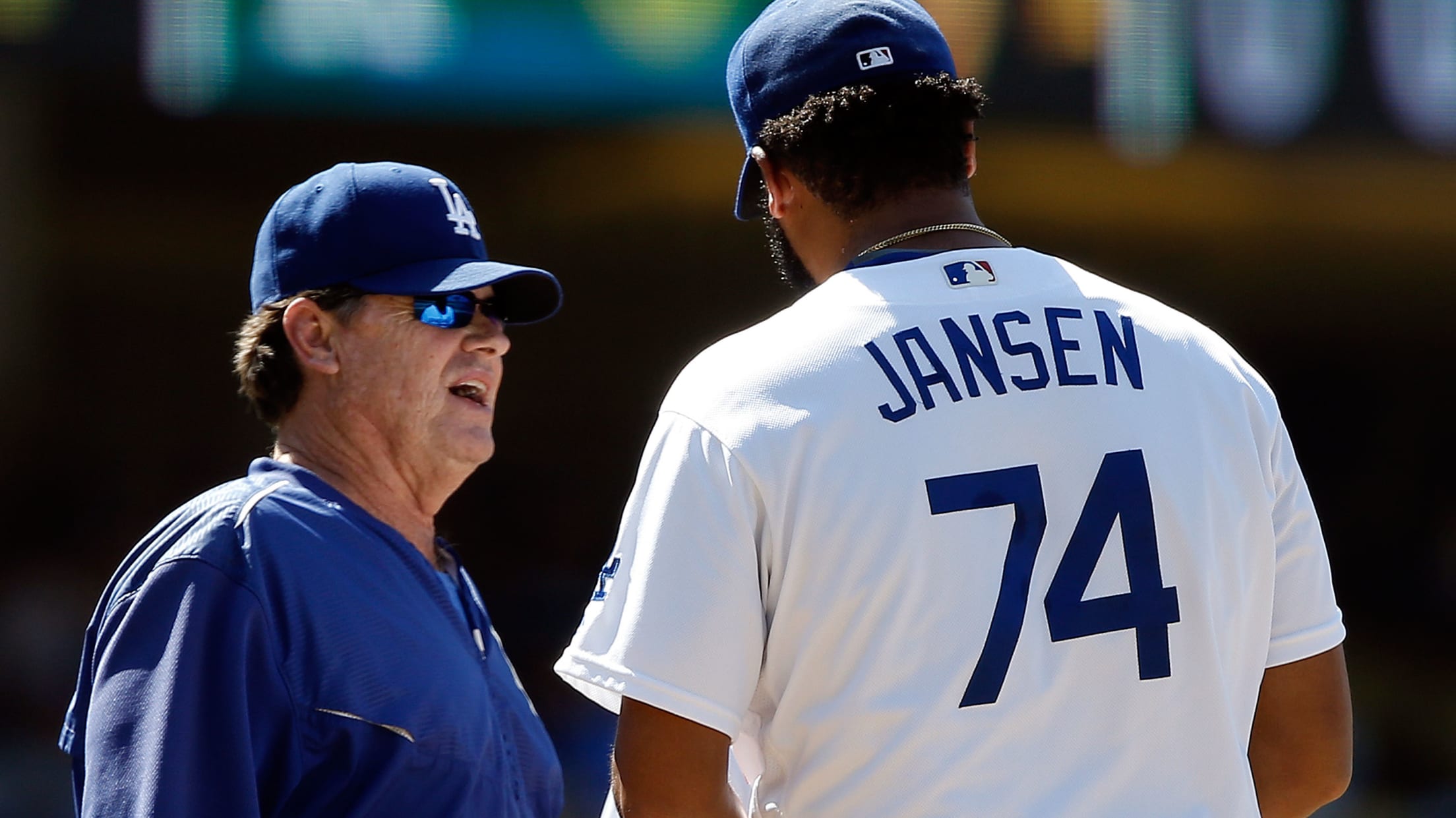 "I just love the game, and the coaching part never left," said Rick Honeycutt of the break he took between playing and coaching in the pros. (AP)
Rick Honeycutt never set out to be a pitching coach. It is something that just sort of happened.Initially signed by the Pirates out of the University of Tennessee in the 17th round of the 1976 Draft, Honeycutt established himself as a big league pitcher with the expansion Mariners and the
Rick Honeycutt never set out to be a pitching coach. It is something that just sort of happened.
Initially signed by the Pirates out of the University of Tennessee in the 17th round of the 1976 Draft, Honeycutt established himself as a big league pitcher with the expansion Mariners and the Rangers, among the six Major League teams he played for. And then his life began to change.
Between Honeycutt's stints with the Dodgers (1983-87) and the A's ('87-93, '95) under the tutelage of pitching coach Dave Duncan, he became fascinated with pitching and the thought process that went into making a successful pitching coach.
Honeycutt pitched for 21 years in the big leagues, appearing in 30 postseason contests, including seven World Series games. He was the setup man for Dennis Eckersley in Oakland, where he was a member of three World Series teams, including the 1989 World Series champions.
Honeycutt discussed his emergence as one of baseball's pitching masters in this week's Q&A.
MLB.com: Is it safe to say that the in-season trade from the Rangers to the Dodgers for Dave Stewart back in 1983 was a game-changer for you?
Honeycutt: My thought process about mechanics changed so much after being on the Dodgers and being around Sandy Koufax, Dave Wallace and Ron Perranoski. The Dodgers were my fourth organization, and they opened my eyes to things I'd never heard of, and how they went about it was simple.
It was shocking to me that I could have gone through three other organizations, and nobody had offered what the Dodgers did. Oh, they might say, "You're rushing your delivery." And they'd say, "Get your hand on top." I hate that, just saying, "Get your arm up or get your hand or fingers on top." I'm thinking, "I'm trying." I know where I should be, but obviously I'm doing something that doesn't allow me to get there. Give me the basics, give me some fundamental process, so I can rationalize what I should be thinking. And then with the Dodgers, it was like night and day how they approached you as a pitcher.
MLB.com: And then you took that with you to Oakland, where you worked with Duncan?
Honeycutt: He opened me up to the idea of being a pitching coach. Dunc knew his parameters. He was a mind teacher. He knew how to put a game plan together. He knew how to look at a pitcher from a catcher's standpoint. He knew he was not a mechanical teacher, because he wasn't a [former pitcher]. He was a catcher. He would come and say, "Look at this guy, see what you see." Then we'd talk about simplifying things. We'd talk about how my thought process about mechanics changed after being around Koufax, Wallace and Perranoski.
MLB.com: It all comes back to the Dodgers?
Honeycutt: I get to the Dodgers, and my first Spring Training with them, the world changed. They didn't do it in a forceful way. It was just talking, trying to understand, and it made so much sense.
MLB.com: So after the Dodgers and then the A's, you start thinking about a post-playing career as a coach?
Honeycutt: After playing 22 years, I kind of made a promise to my wife. My daughter had graduated from high school while I was playing, and my son was 15, going on 16. My wife asked me to promise I wouldn't go back into the game until Ricky graduated from high school, so I could be around him for a few years. Even though I was asked by some people to start coaching, I had made her a promise, and I stuck to it.
MLB.com: What did you do during that time?
Honeycutt: I coached Ricky's [summer league] and watched my daughter play volleyball [at Belmont University]. I got stupid. I got involved in a trucking business, a logistics company, back in Chattanooga with a buddy of mine who I grew up with. It started out as a brokerage, and other than funding it, I didn't do anything more than meet people That was pretty simple. Then we got in with Kmart, and all of a sudden, we were buying more trucks, getting a terminal. Things just happened. And what I really loved to do was being on the field with my son, or anybody. I just love the game, and the coaching part never left.
MLB.com: So once Ricky graduates from high school, you get back into baseball?
Honeycutt: When Dave Wallace came back to the Dodgers and took over the pitching responsibilities in the Minor Leagues, he called me. I told Dave I wasn't sure I could go back full time. He said, "What if you come on as a consultant? You could go through the organization and fill me in on what you think we have, pitching-wise. Can you give me 10 days a month?" I talked with Debbie about it. She knew I was itching to get back. So I started out 10 days a month. Then after the Draft, it was 15 days a month. Then there was the instructional league, and the next winter, it just grew. Then I'm back in the big leagues.
MLB.com: This is not only your 11th season as the Dodgers' pitching coach, but you also are with your fourth manager, having worked for Grady Little, Joe Torre, Don Mattingly and now Dave Roberts. You and Mattingly in particular became real close. Was it difficult to not go with him to the Marlins last winter?
Honeycutt: I was really torn. The Dodgers let all of [the coaches] know they were making changes and told us we were free to explore other options. Donny and I talked a lot about the opportunity and the process they were going to undertake. He was going into a new situation, changing a culture and building something. It was intriguing, but at 62, to start over again, I had to be honest. I wasn't comfortable giving them that three-, four-, five-year commitment that it might take. Plus, I was comfortable with the people I had been working with here. I knew the pitchers. They knew me.
Tracy Ringolsby is a columnist for MLB.com.