With 'room to grow,' Monte not on OD roster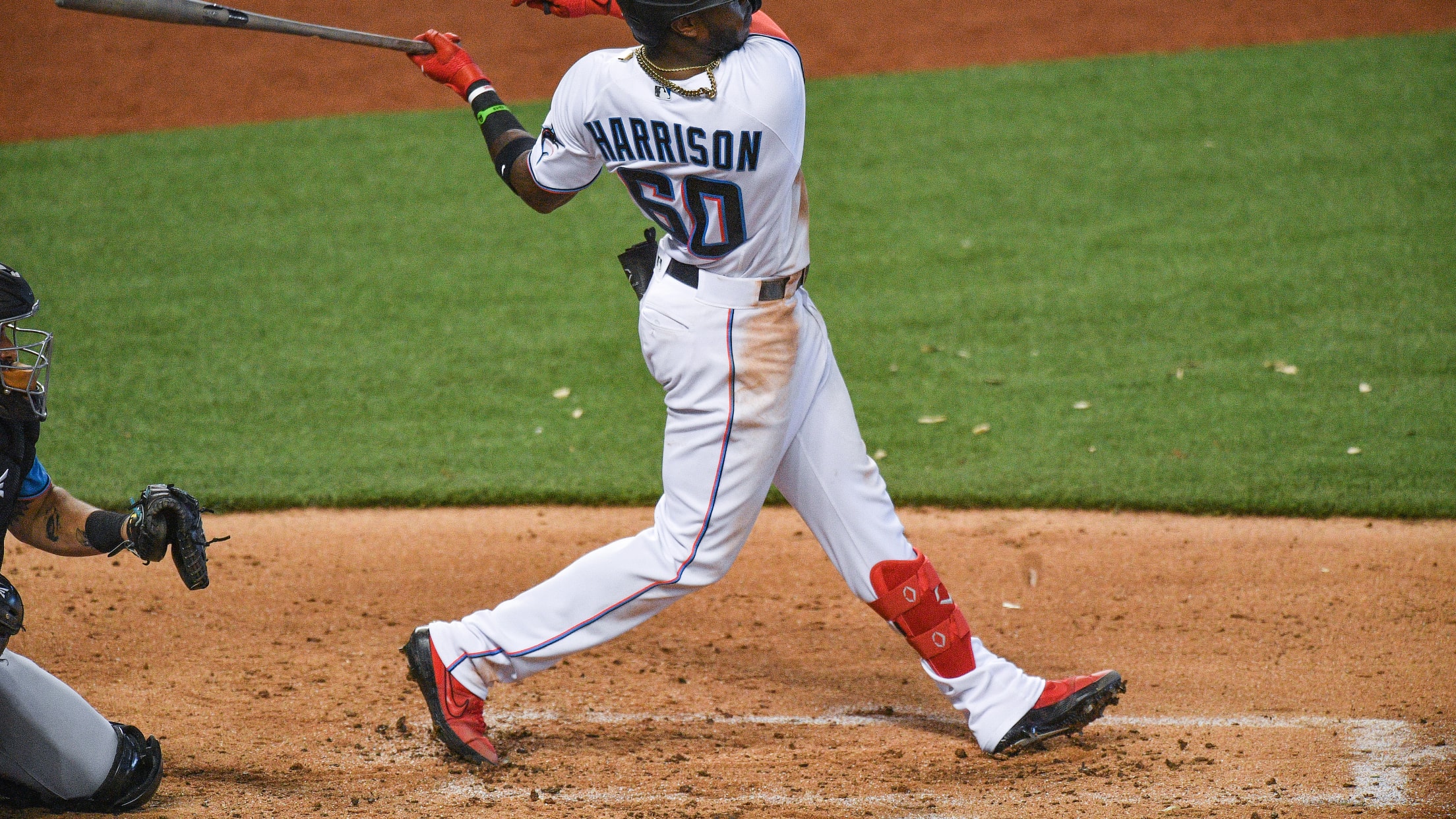 MIAMI -- The Marlins foresee a bright big league future for outfield prospect Monte Harrison, but it's just not going to begin on Opening Day. On Tuesday's Zoom call, manager Don Mattingly said Harrison will not be making the 30-man roster. After the two exhibition games in Atlanta on Tuesday
What's the ETA for top pitching prospects?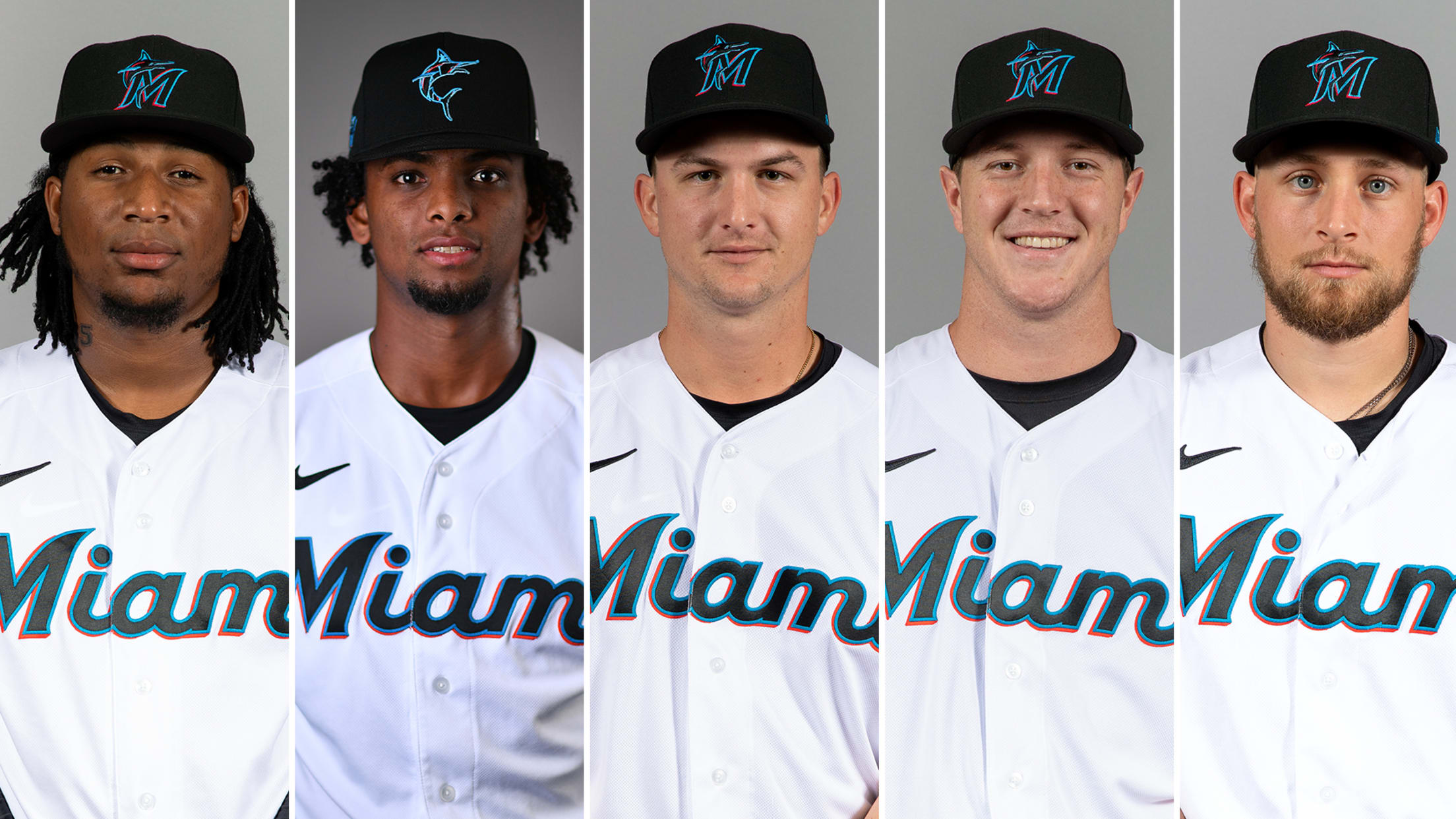 MIAMI -- From Day 1 of Summer Camp, the Marlins have made it clear that anyone on their 60-man player pool is a candidate to be in the big leagues at some point in 2020. In these unconventional times, the Marlins aren't ruling out anything, and that includes using their
Devers, Bleday gaining valuable experience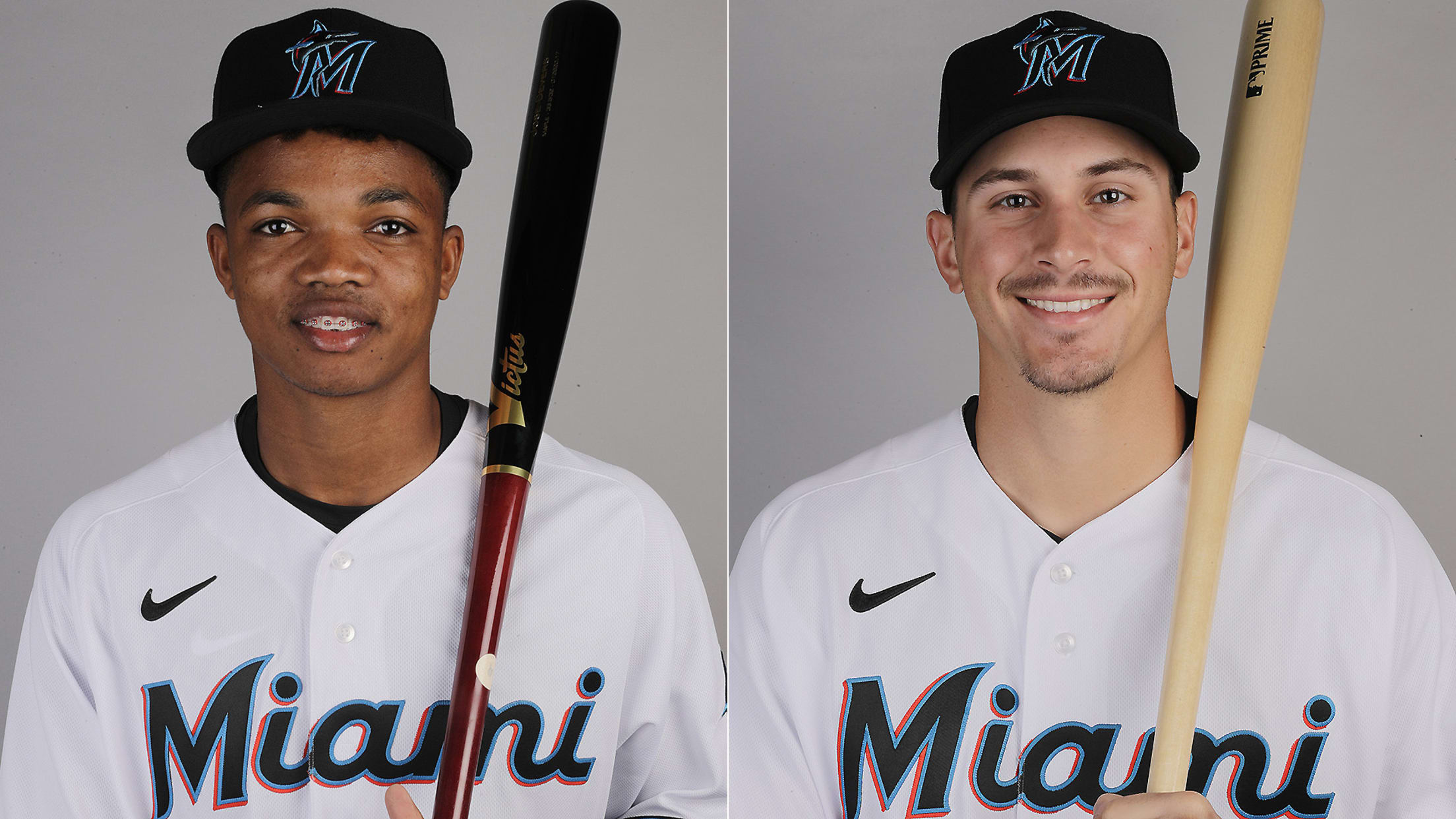 MIAMI -- Two of the Marlins' better prospects are making strong impressions this weekend in intrasquad scrimmages at Marlins Park. Infielder José Devers hit a triple and played solid defense at shortstop on Saturday, and on Friday, outfielder JJ Bleday belted a home run. Devers played both Friday and Saturday;
Neidert, Dugger dueling for Marlins' 5th spot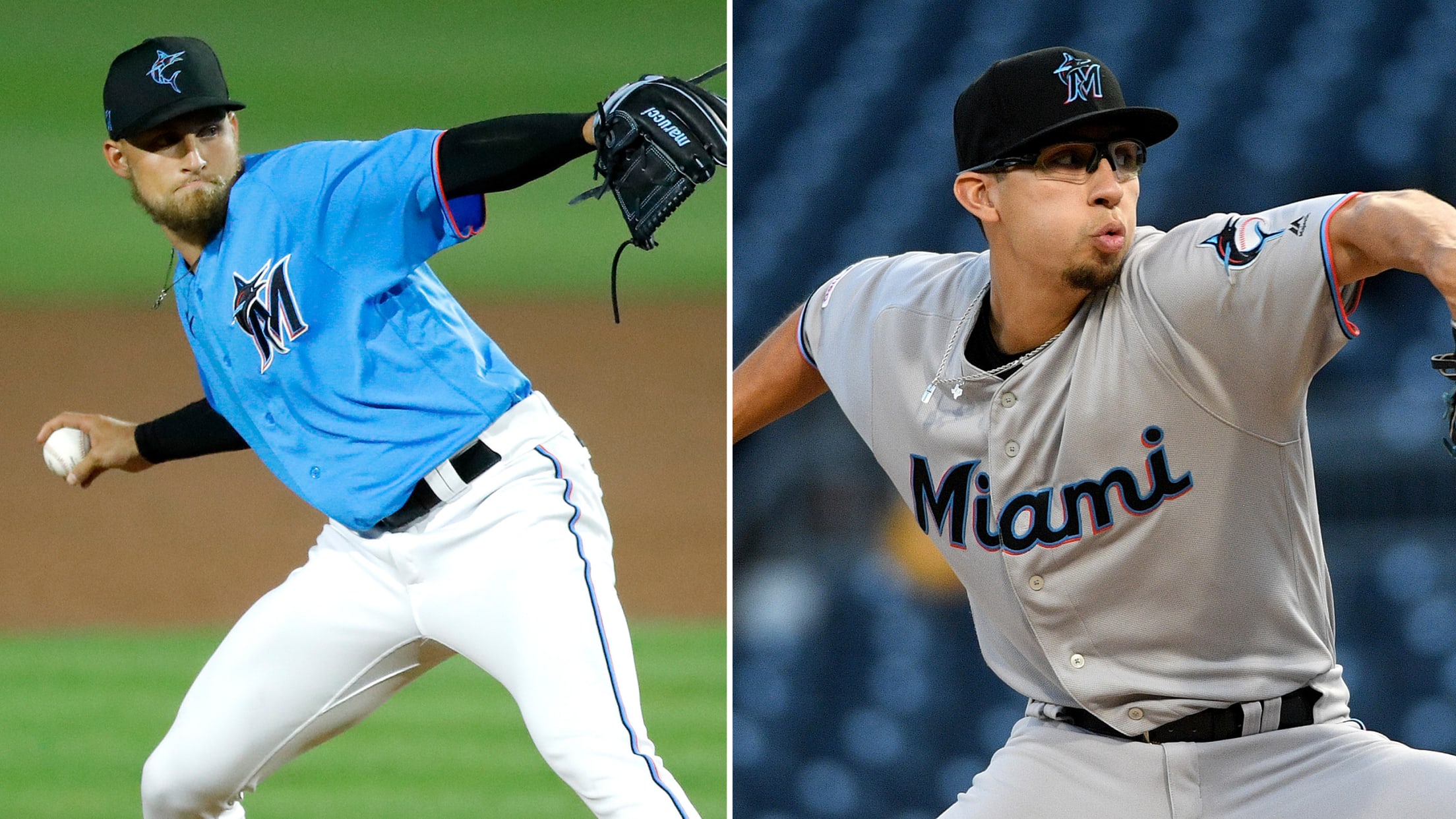 MIAMI -- They were drafted a year apart and groomed early in their professional careers by the Mariners. Together they were traded to the Marlins in a high-profile deal after the 2017 season, and now both could be on the same pitching staff in the 60-game MLB regular season. Pitching
Notes: Jazz reports; prospects coming in '20?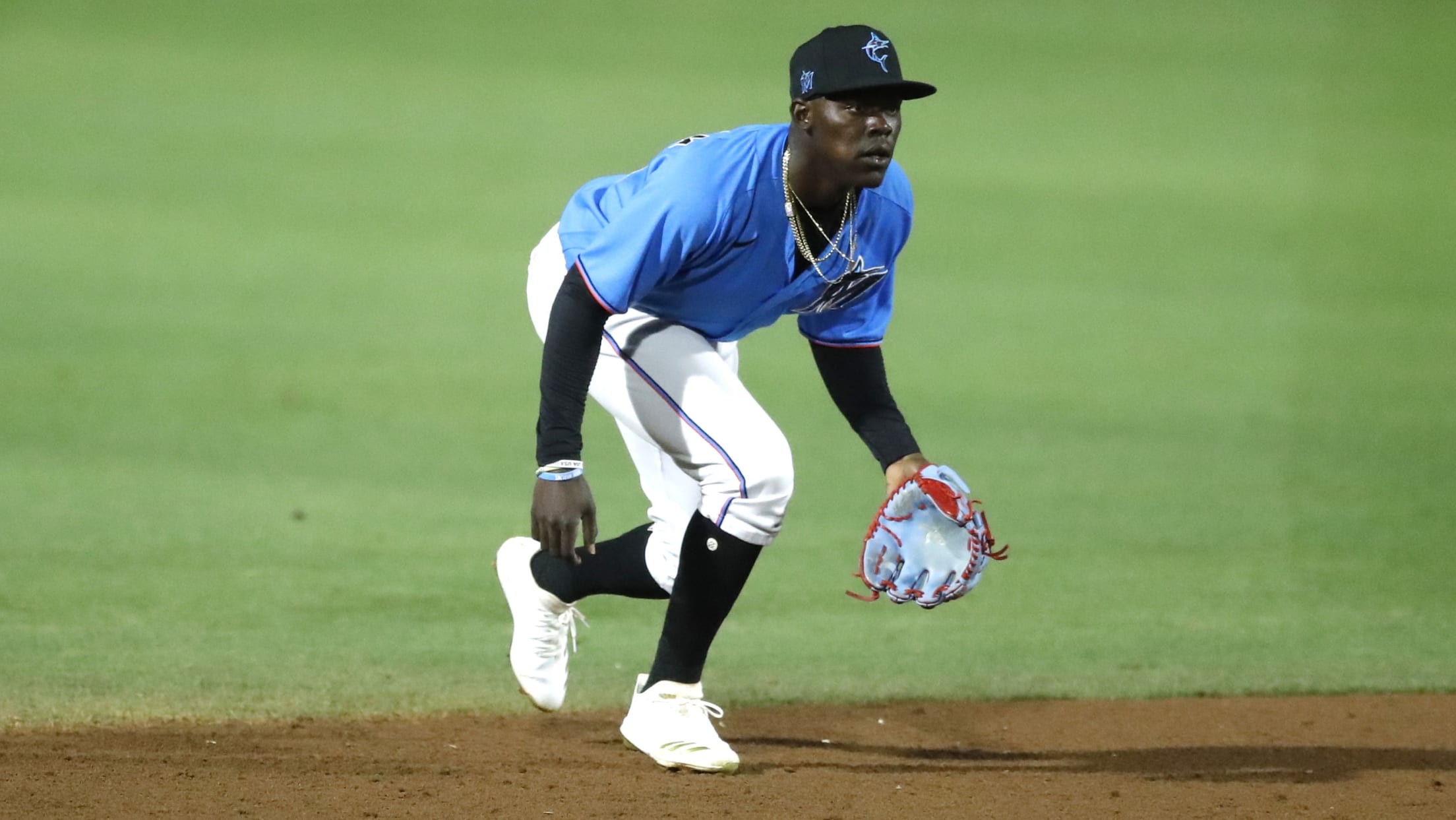 MIAMI -- Summer Camp workouts at the Marlins' complex in Jupiter, Fla., got a little more lively on Saturday. After missing the first week of camp, Jazz Chisholm made his first appearance, as the 22-year-old was assigned to train with the organization's top prospects at the complexes at Roger Dean
Top farm systems: Right-handed pitchers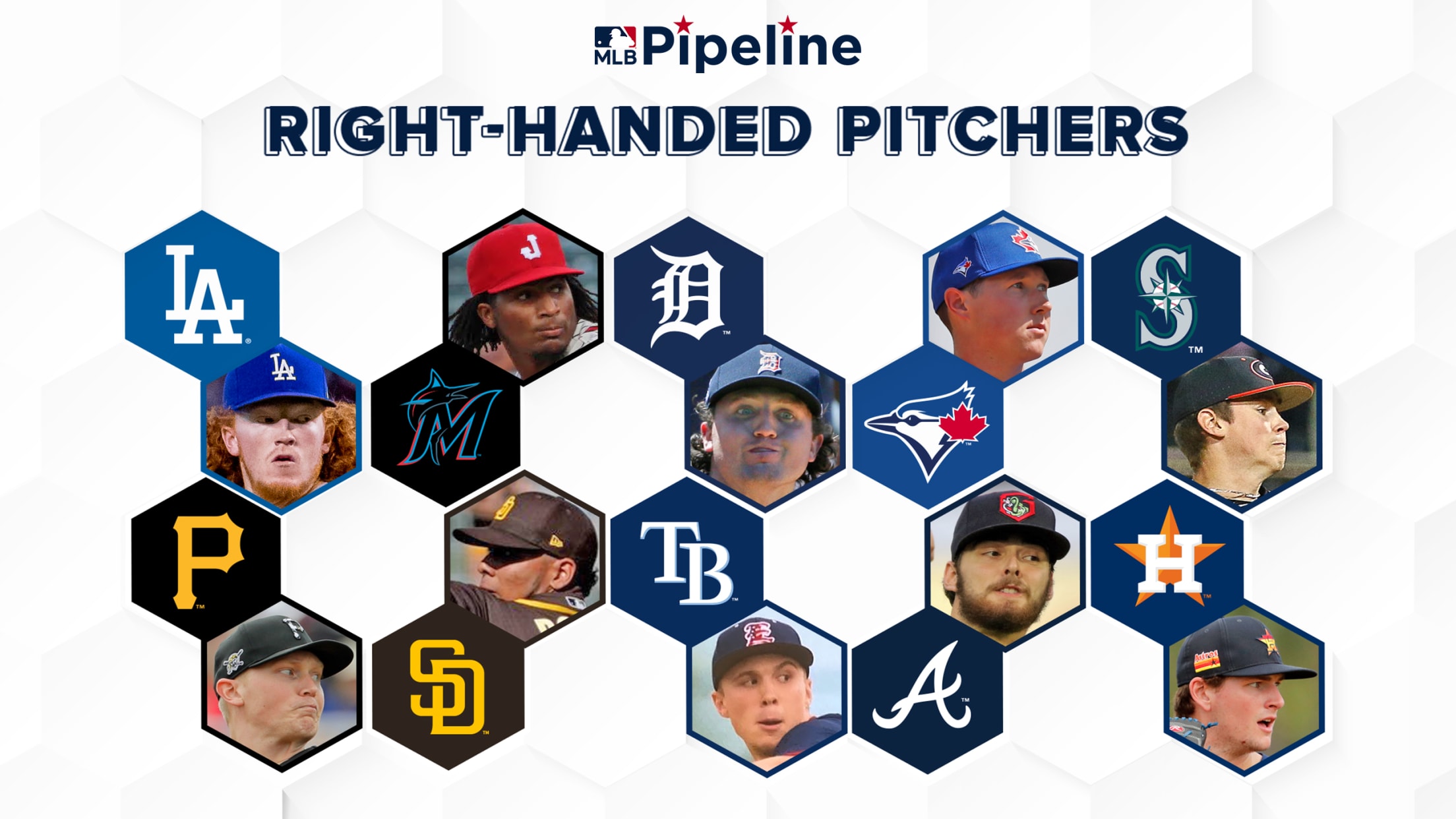 The time has come to put a wrap on our series taking a closer look at how all 30 farm systems stack up when ranked by position. We've already looked at left-handed pitchers, middle infielders, corner infielders and catchers, leaving us with just right-handers left to tackle. Below are our
Notes: Bleday, prospects eye big leagues in '20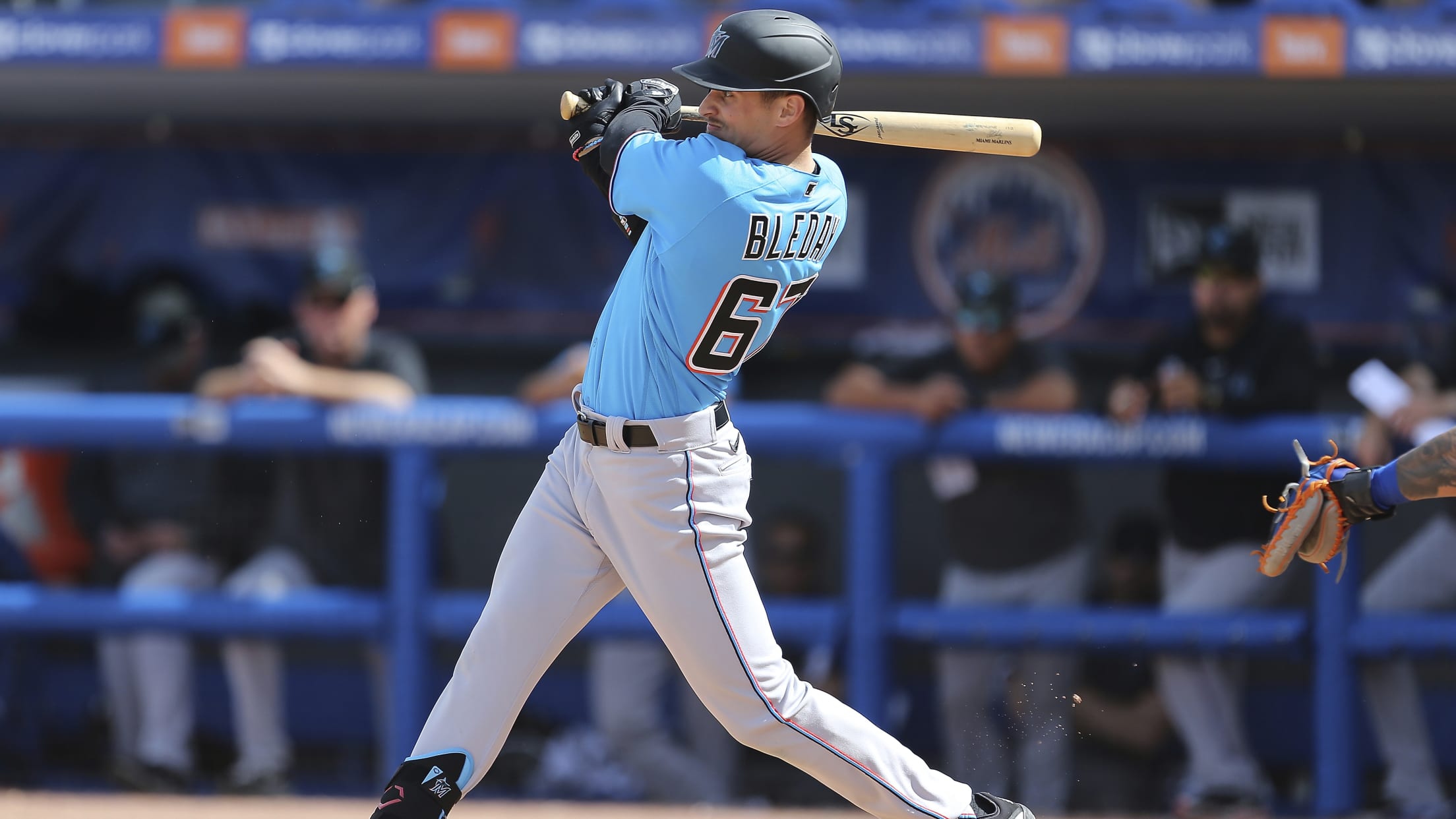 MIAMI -- Without a Minor League season in 2020, Marlins' No. 2 prospect JJ Bleday is treating his Summer Camp opportunity like a Triple-A team. The 22-year-old, who is part of Miami's 60-man player pool, has been working out mostly with other prospects at the Roger Dean Chevrolet Stadium complex
'Juices were flowing' -- Meyer takes mound
Marlins' top Draft pick throws first bullpen session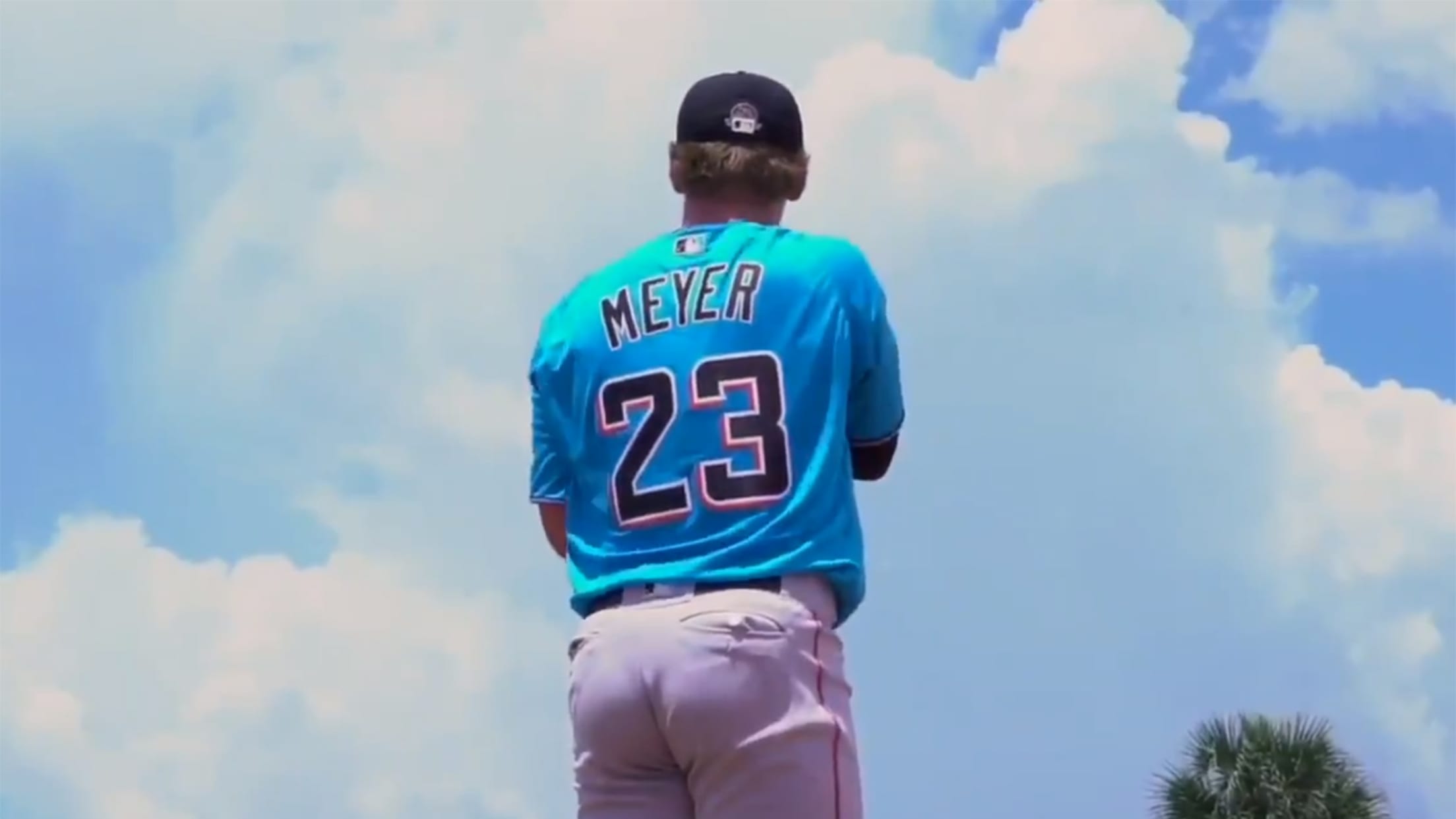 MIAMI -- Keeping his emotions in check was the tricky part for Marlins pitching prospect Max Meyer on Tuesday during his first bullpen session as a professional ballplayer. Everything else came naturally to the 21-year-old right-hander from the University of Minnesota, the No. 3 overall pick in the 2020 MLB
Top farm systems: Left-handed pitchers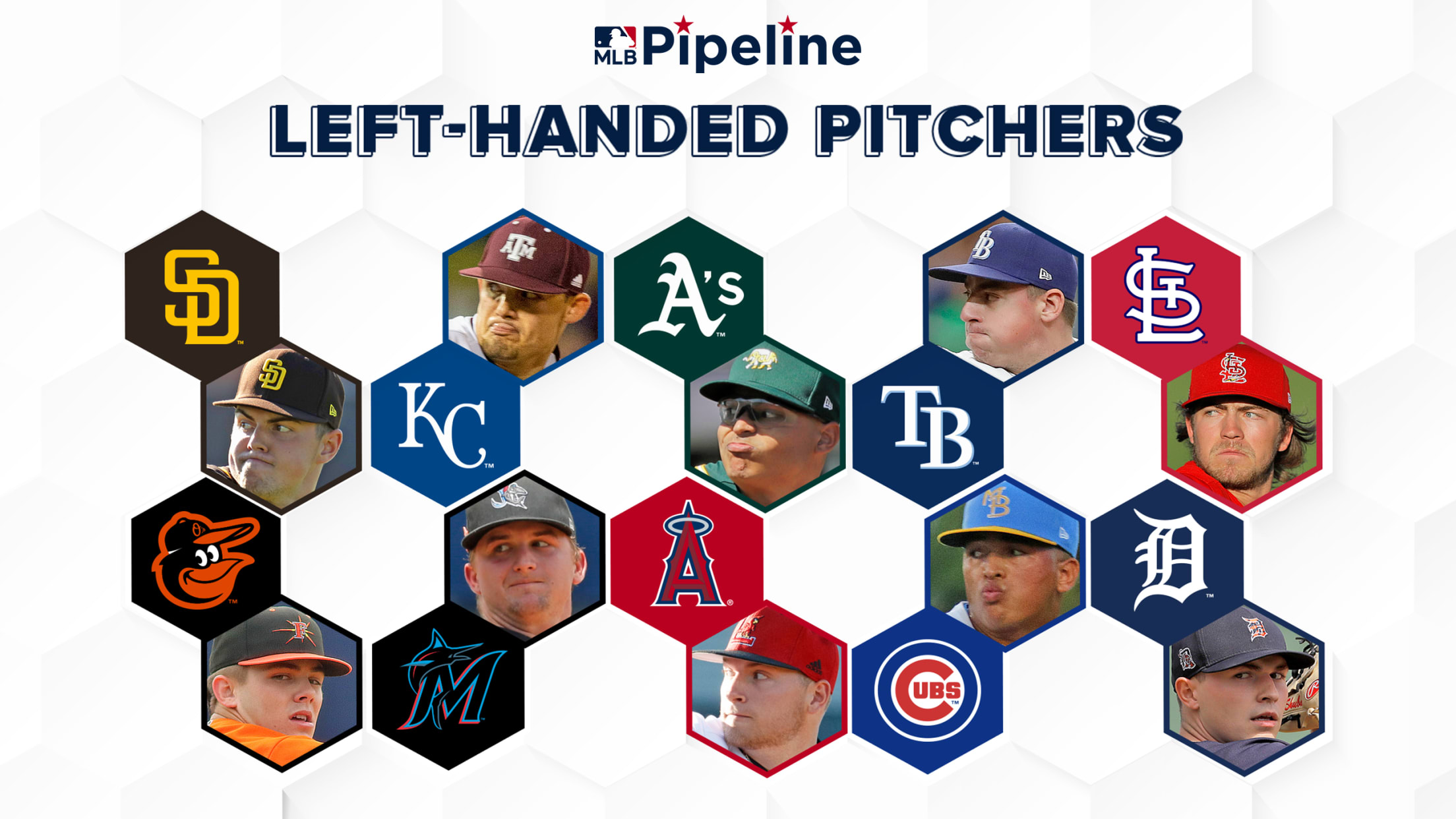 After beginning our deeper dive into all 30 farm systems by ranking the top organizations at catcher, corner infield and middle infield, MLB Pipeline closed out last week with a look at the 10 best systems based on outfield talent. That now brings us to pitchers -- left-handers, specifically, before
Notes: Monte's 2nd chance; Alfaro raring to go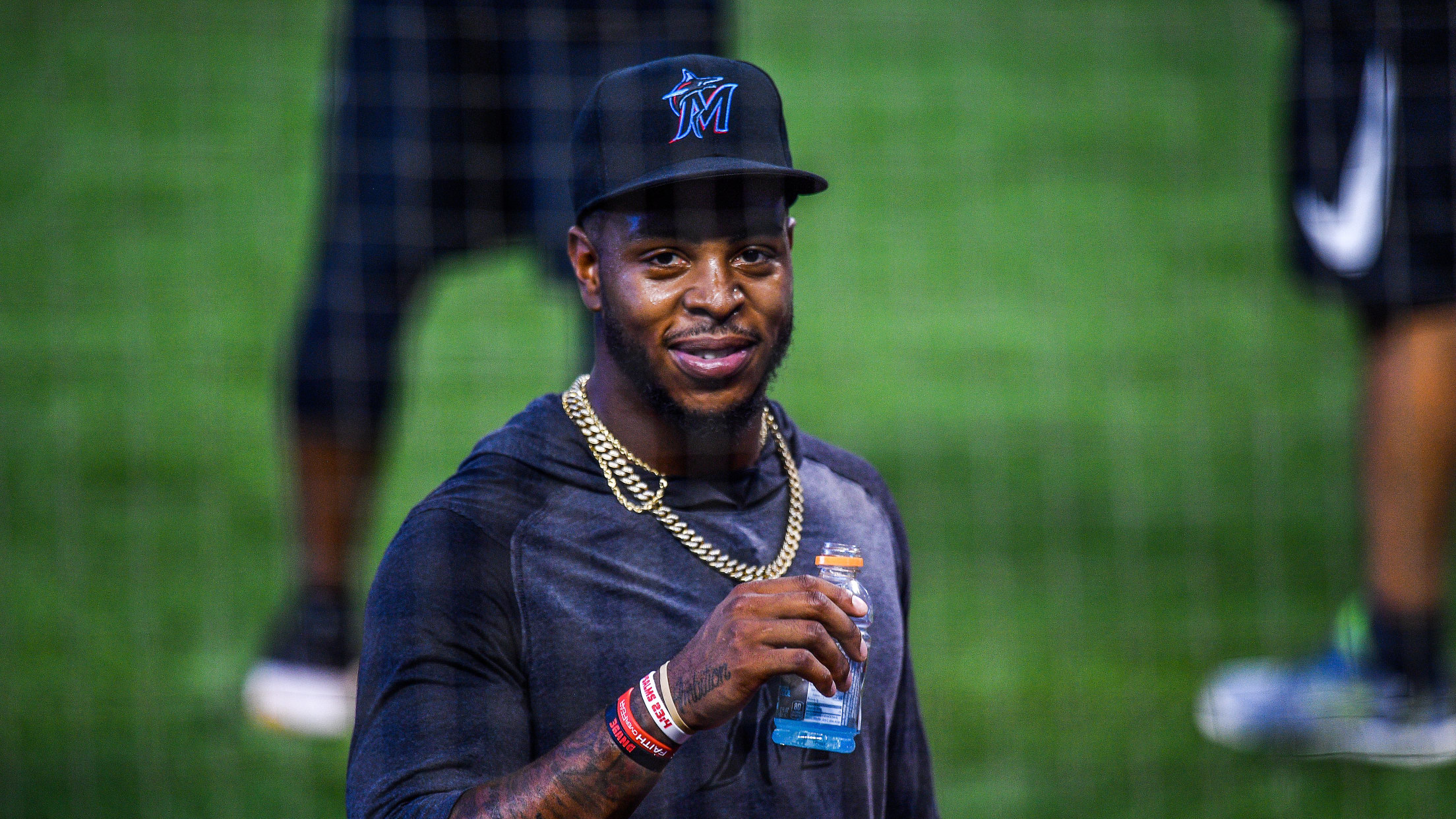 MIAMI -- Don't count Monte Harrison out from making the Marlins' Opening Day roster. The 24-year-old outfielder has been given a second chance to make the big league club, three months after he was optioned to Triple-A Wichita. "Obviously, the new Summer Camp really puts him back into the equation,"
Marlins agree with NDFAs Easley, Norwood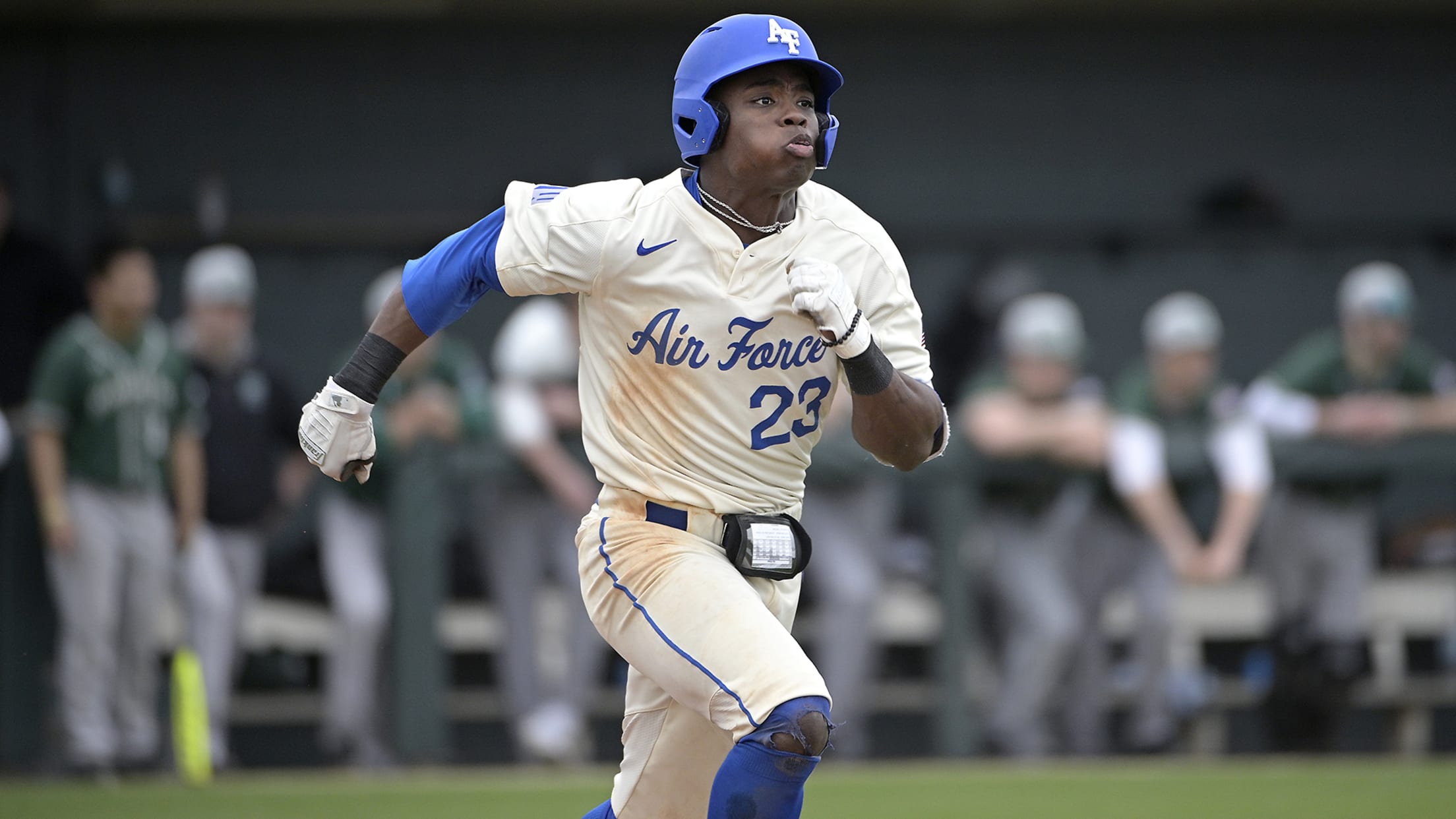 MIAMI -- The Marlins are infusing some more speed and athleticism into their Minor League system. The organization has reached agreements with Air Force Academy outfielder/pitcher Ashton Easley and Virginia Commonwealth University infielder Brett Norwood as non-drafted free agents. In 2019, Easley stole 30 bases and Norwood had 25 steals.
Marlins agree with lefty Velez as non-drafted FA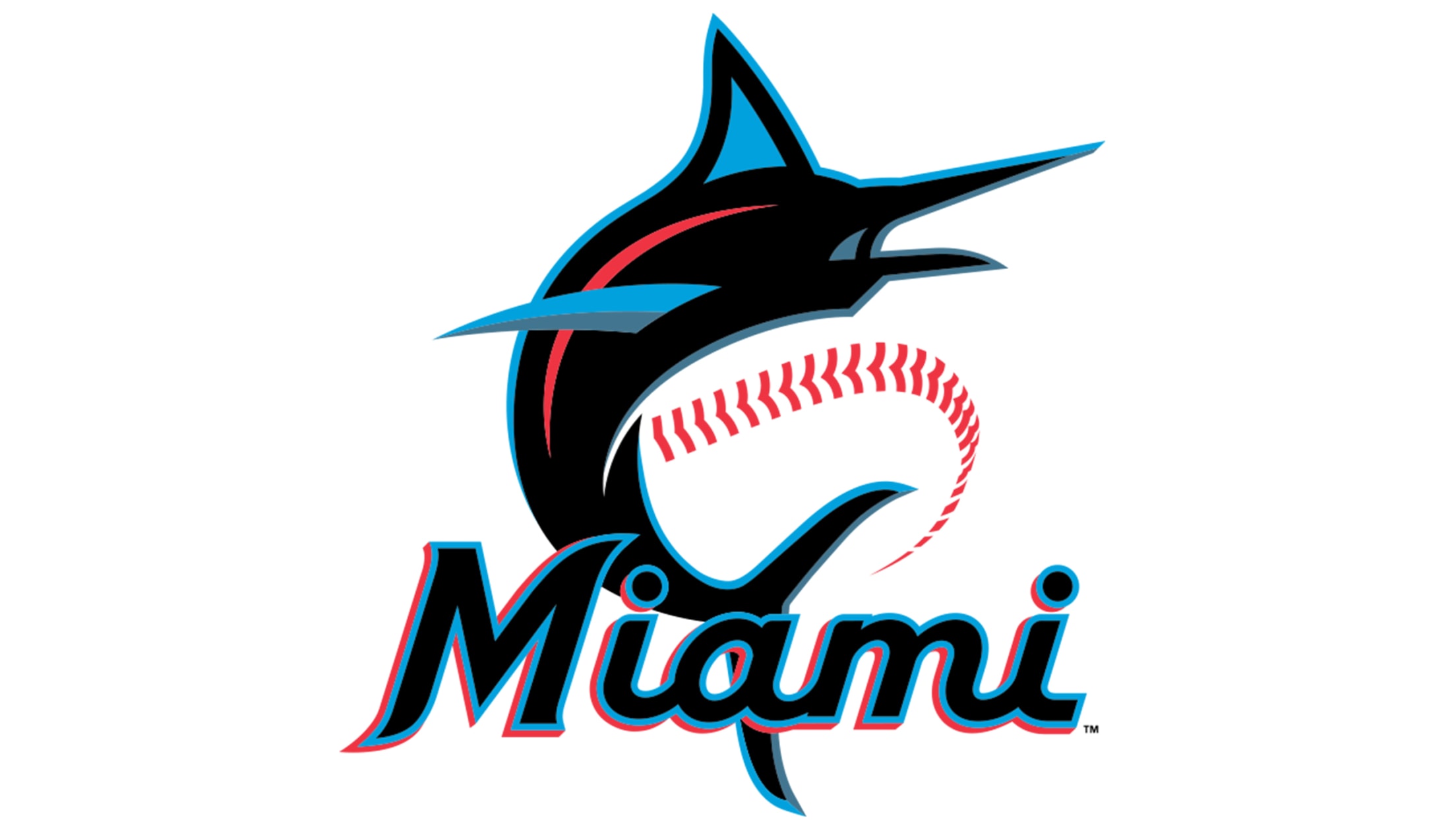 The Marlins wasted little time adding another pitcher to their system, reaching agreement with Florida State University left-hander Antonio Velez as a non-drafted free agent. Velez had the option to return to FSU and repeat his senior year, but he decided to pursue his professional career. Sunday started the signing
Everything to know about Marlins' 2020 Draft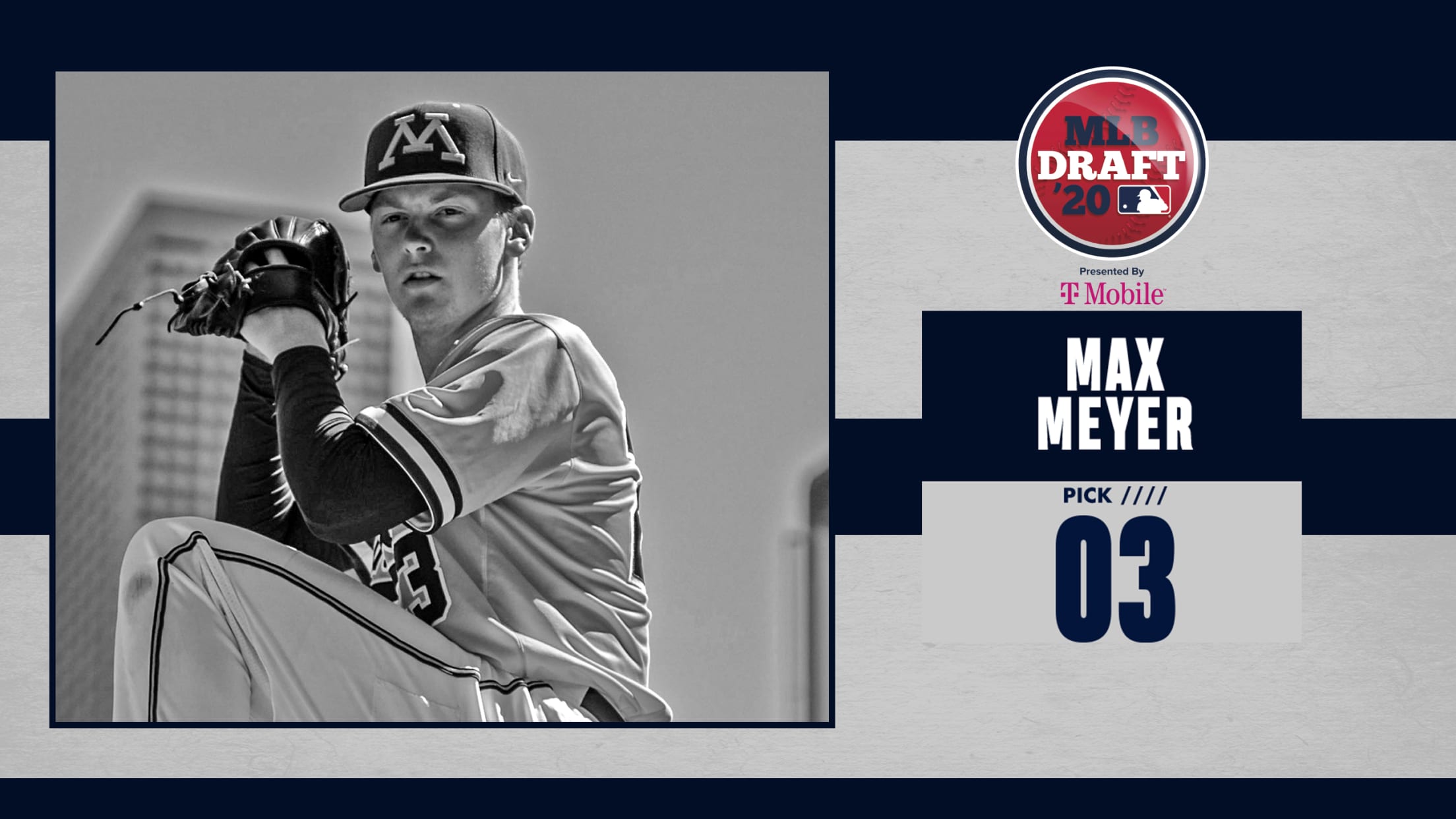 MIAMI -- Six picks. Six pitchers. All with a high-velocity fastball and a breaking pitch with a high spin rate. The MLB 2020 Draft wrapped up on Thursday with the Marlins accomplishing a franchise first. Their first six picks were all pitchers, a trend never done before in the club's
Marlins use all 6 Draft picks on pitchers
After taking Max Meyer No. 3 on Wednesday, Daxton Fulton (No. 40) headlines five hurlers taken Thursday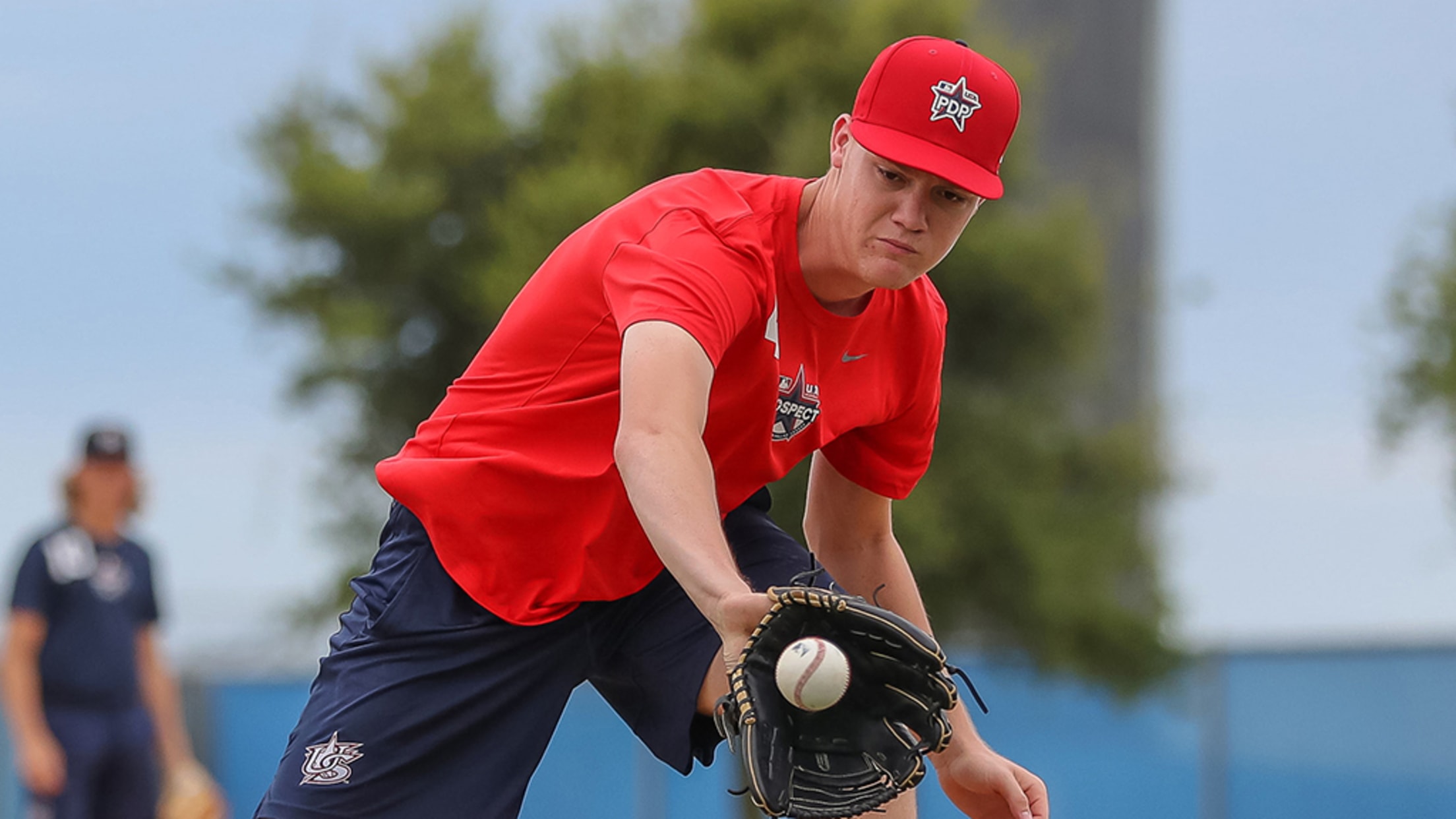 MIAMI -- A shortened 2020 MLB Draft turned into a historic one for the Marlins. For the first time in franchise history, they took pitchers with all of their first six picks. Miami capped the two-day Draft on Thursday by selecting five pitchers, with four coming from the college ranks.
'Absolutely a starter': Meyer to Marlins at No. 3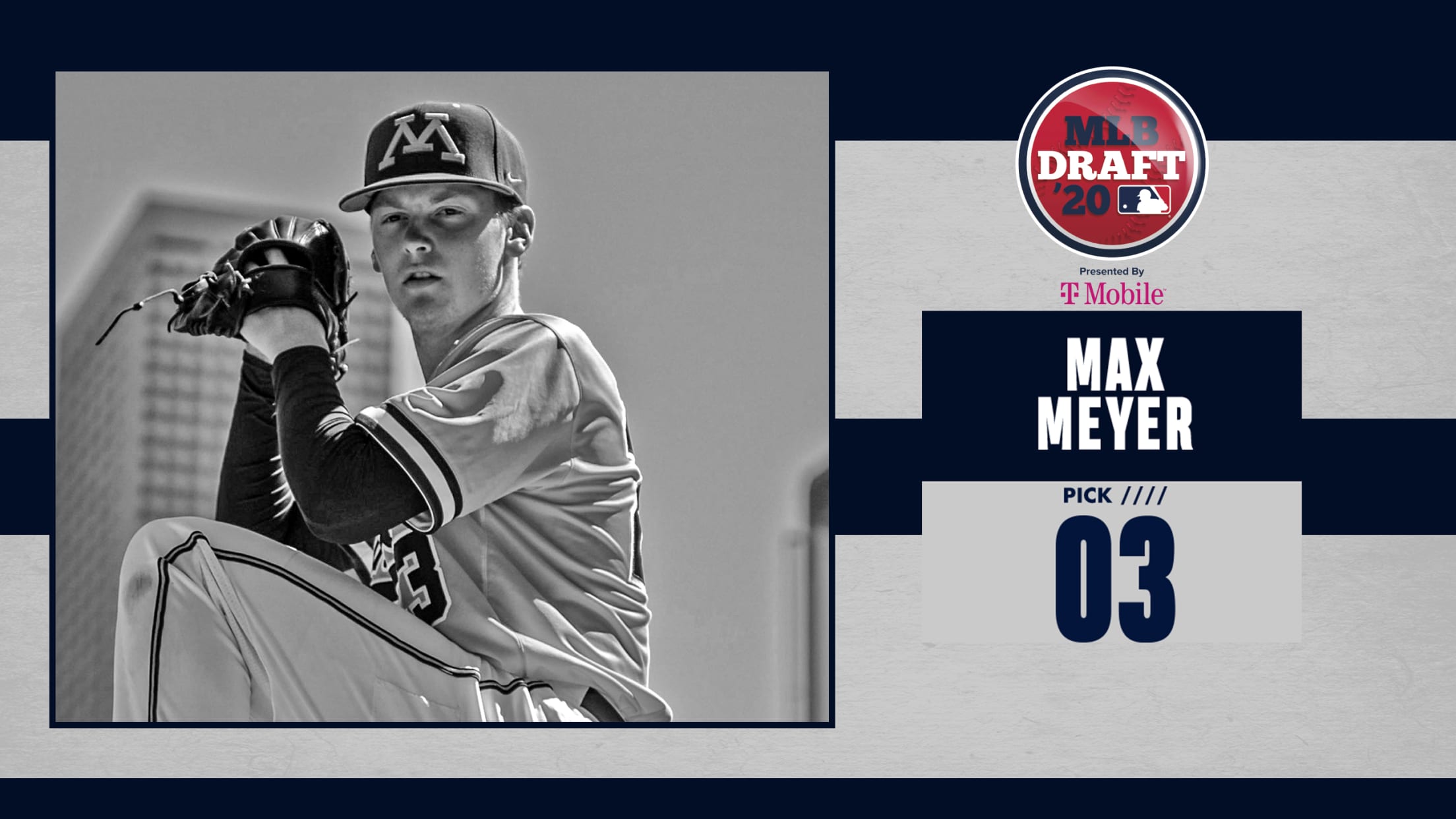 MIAMI -- The question of who will be the Marlins' ace of the future just became more interesting, because a hard-throwing right-hander has now joined the mix. On Wednesday night, the Marlins selected University of Minnesota's Max Meyer with the third overall pick. The 21-year-old from Woodbury, Minn., could immediately
Marlins primed to collect haul in 2020 Draft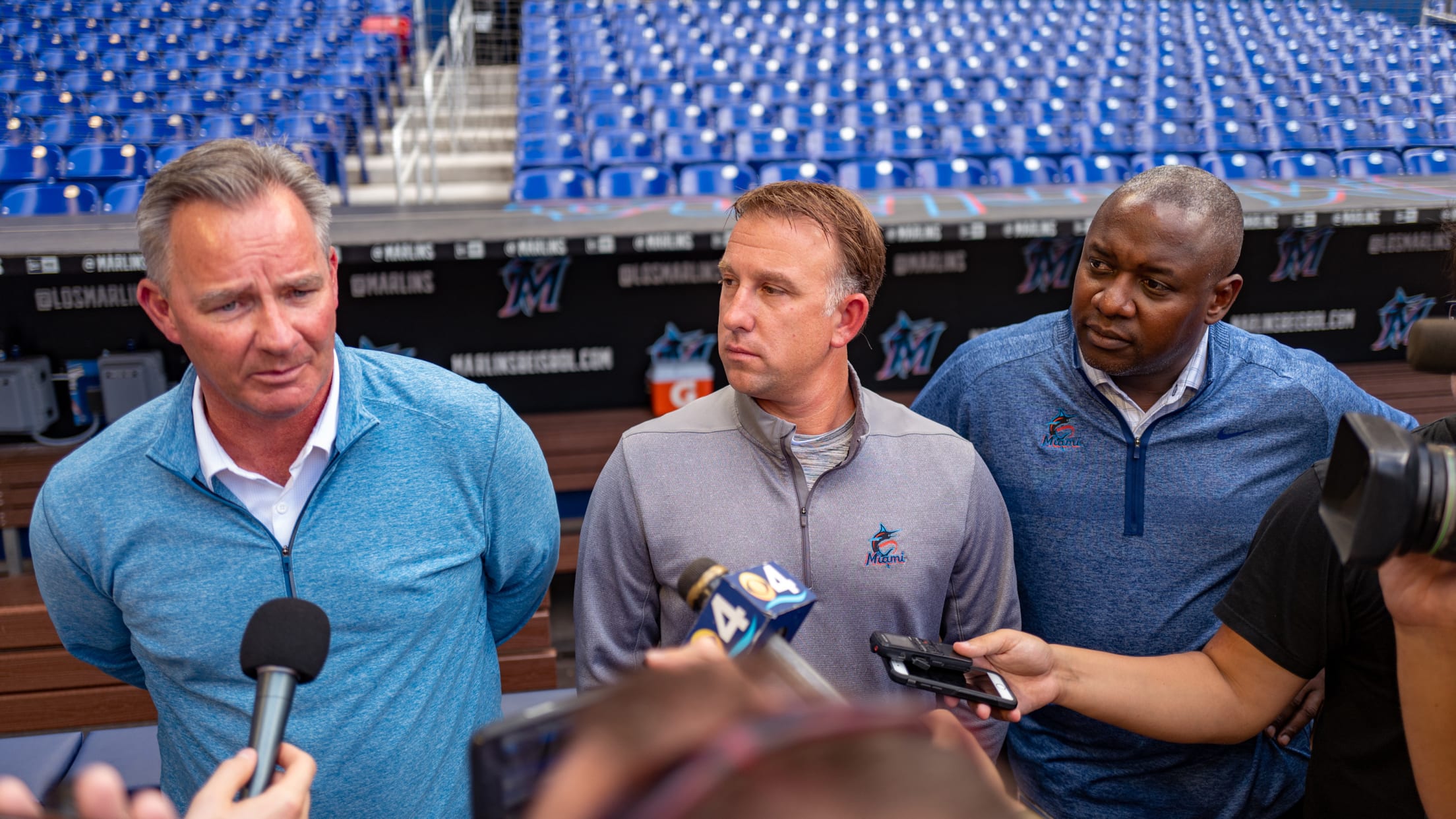 MIAMI -- With the MLB Draft reduced from 40 rounds to five due to the coronavirus pandemic, the Marlins' mindset is to maximize the quality of their picks. With six picks, including the third overall, Miami is certainly well-positioned to take the cream of the class. The Marlins' other picks
Miami's Top 5 international signings of all time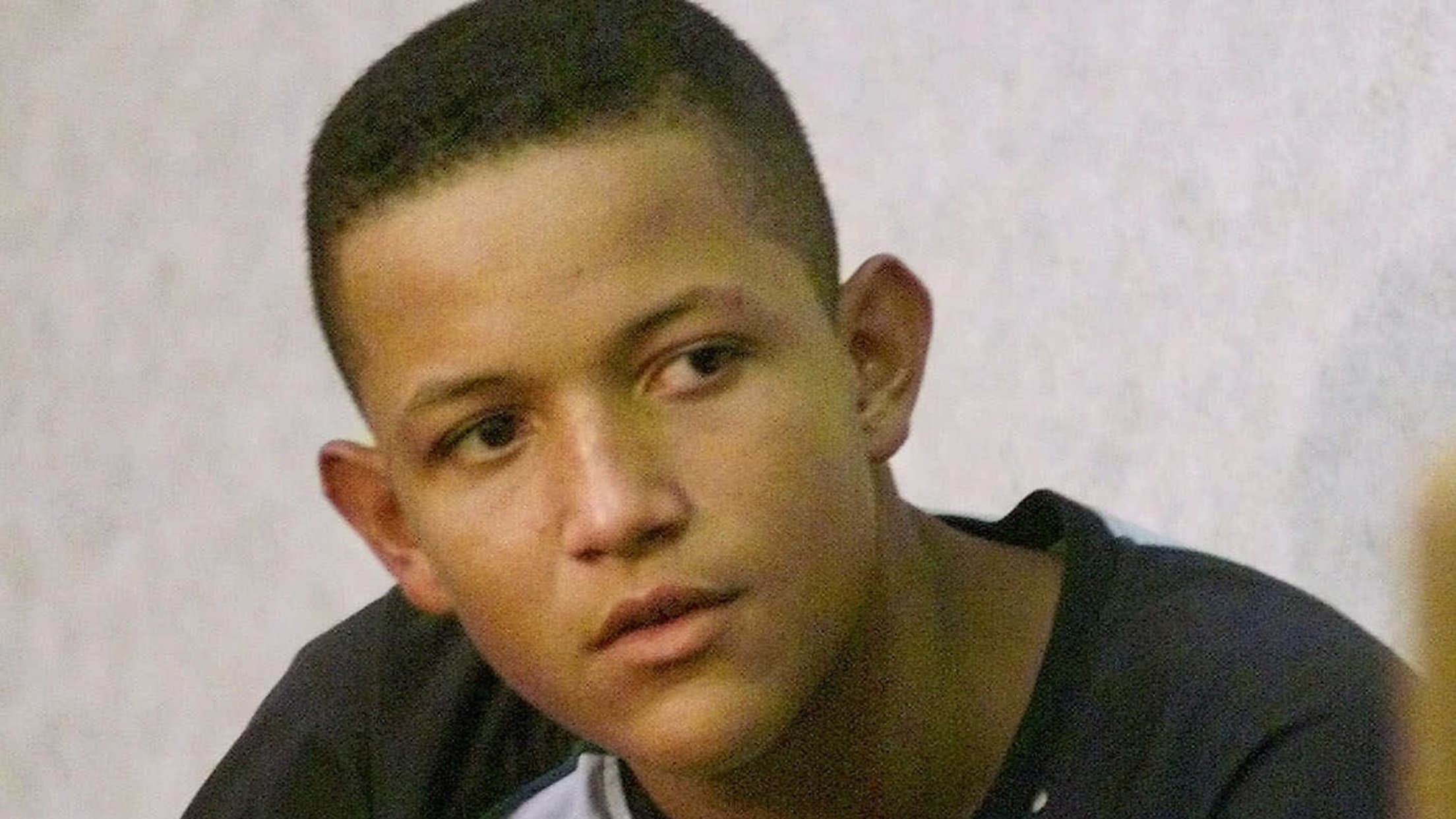 MIAMI -- With its large Latin population, Marlins executives frequently refer to the city of Miami as the "Gateway to the Americas." The diversity of the market is reflected in the composition of the Marlins as an organization and the players on the roster, from the Major League level down
Self scouting report: Marlins' Tristan Pompey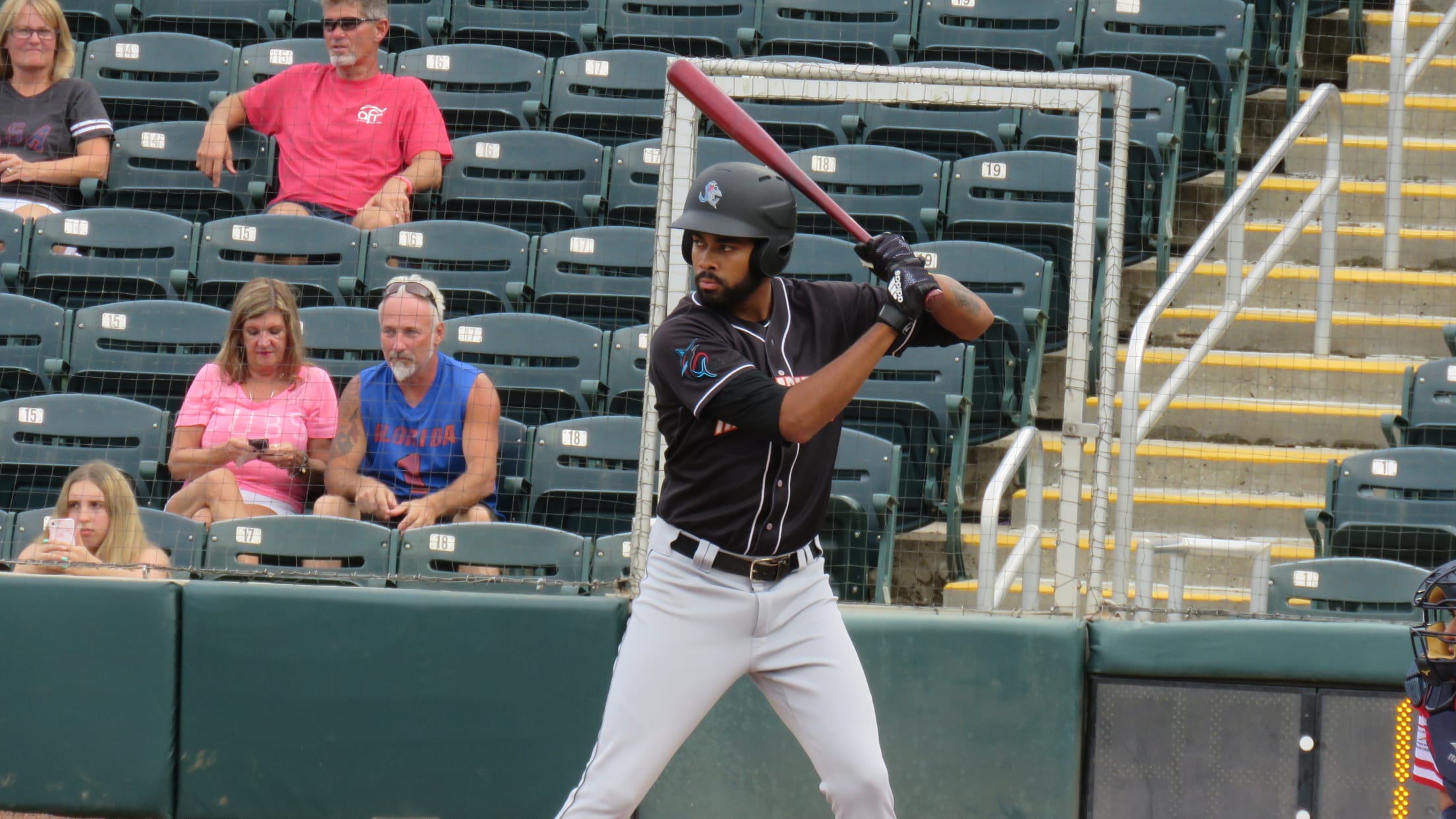 Tristan Pompey is looking for a chance to prove himself.
How the Marlins are preparing for the Draft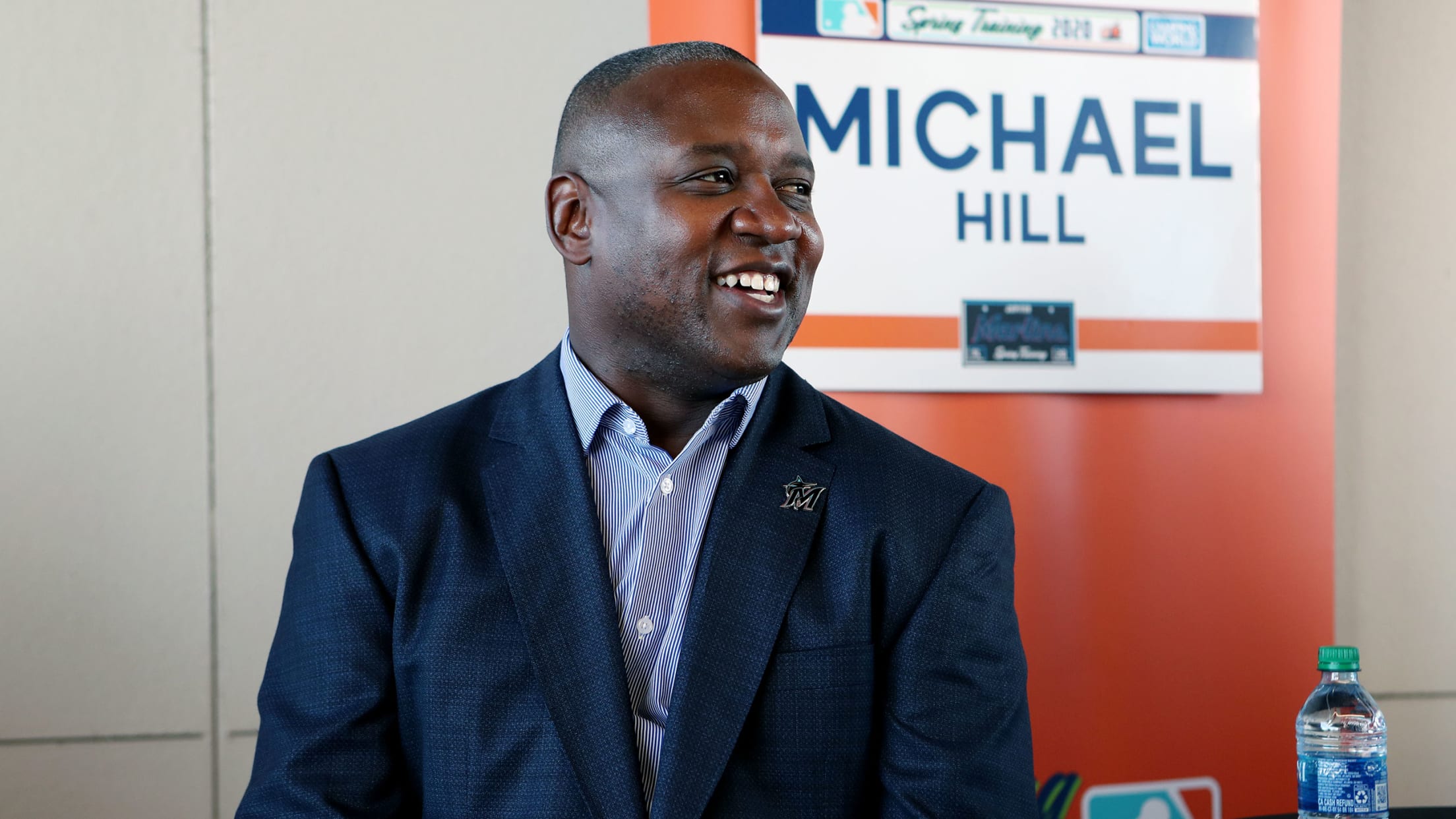 MIAMI -- Whenever Major League Baseball determines an official date and how many rounds, the Marlins promise to be ready for the 2020 Draft. With MLB shut down due to the coronavirus pandemic, so much of the Draft remains in limbo. Initially, it was scheduled for June 10, but now,
Marlins' first retired number ... Bleday?
2019 first-round Draft pick has face-of-the-franchise potential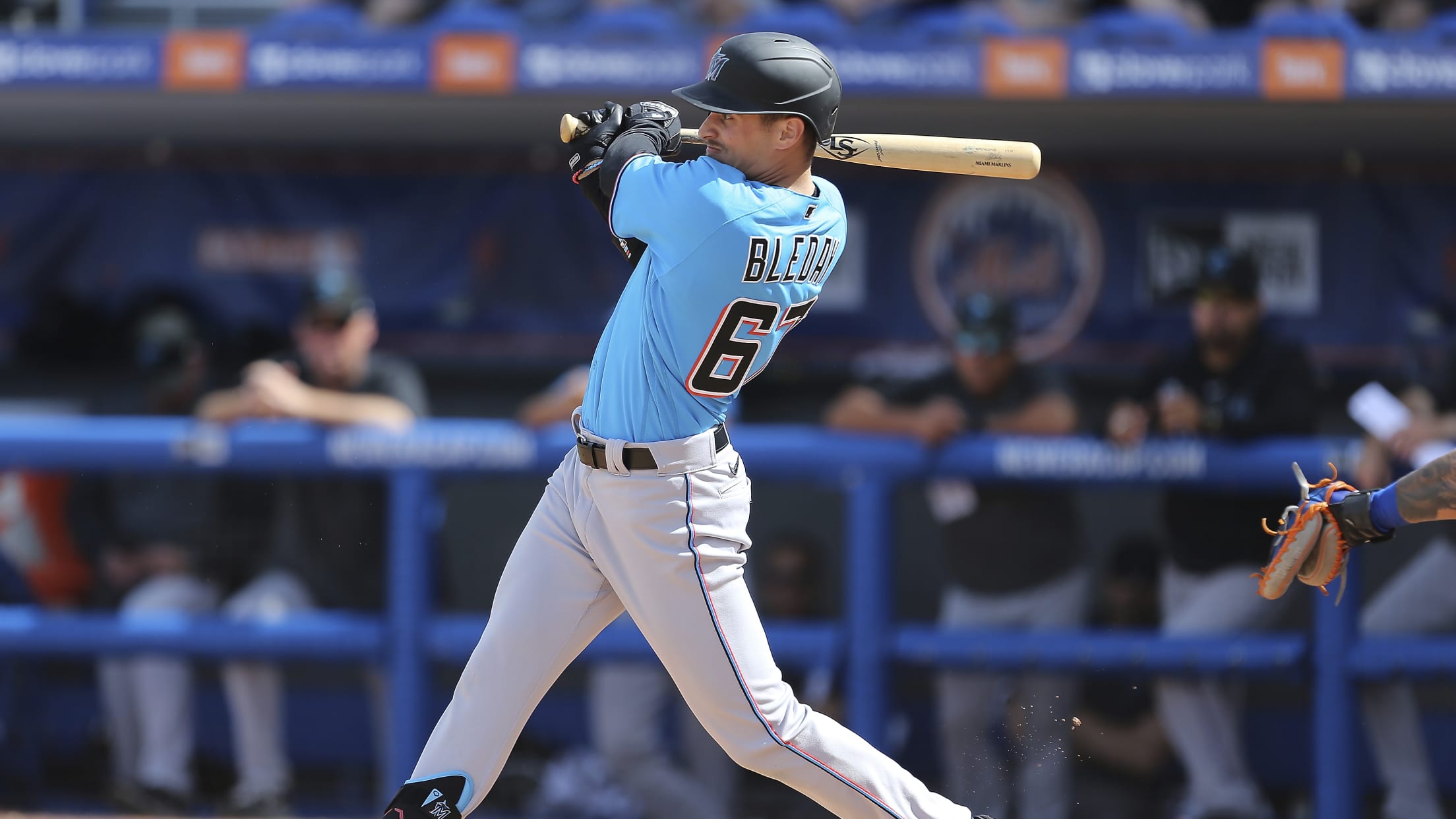 MIAMI -- When the Marlins selected JJ Bleday with the No. 4 overall pick in the 2019 Draft, they believed they had found a future face of the franchise. The 22-year-old left-handed-hitting outfielder has the potential to be a perennial All-Star and long-term iconic fixture in the Marlins' lineup. And
Q&A with Marlins' 2019 second-round pick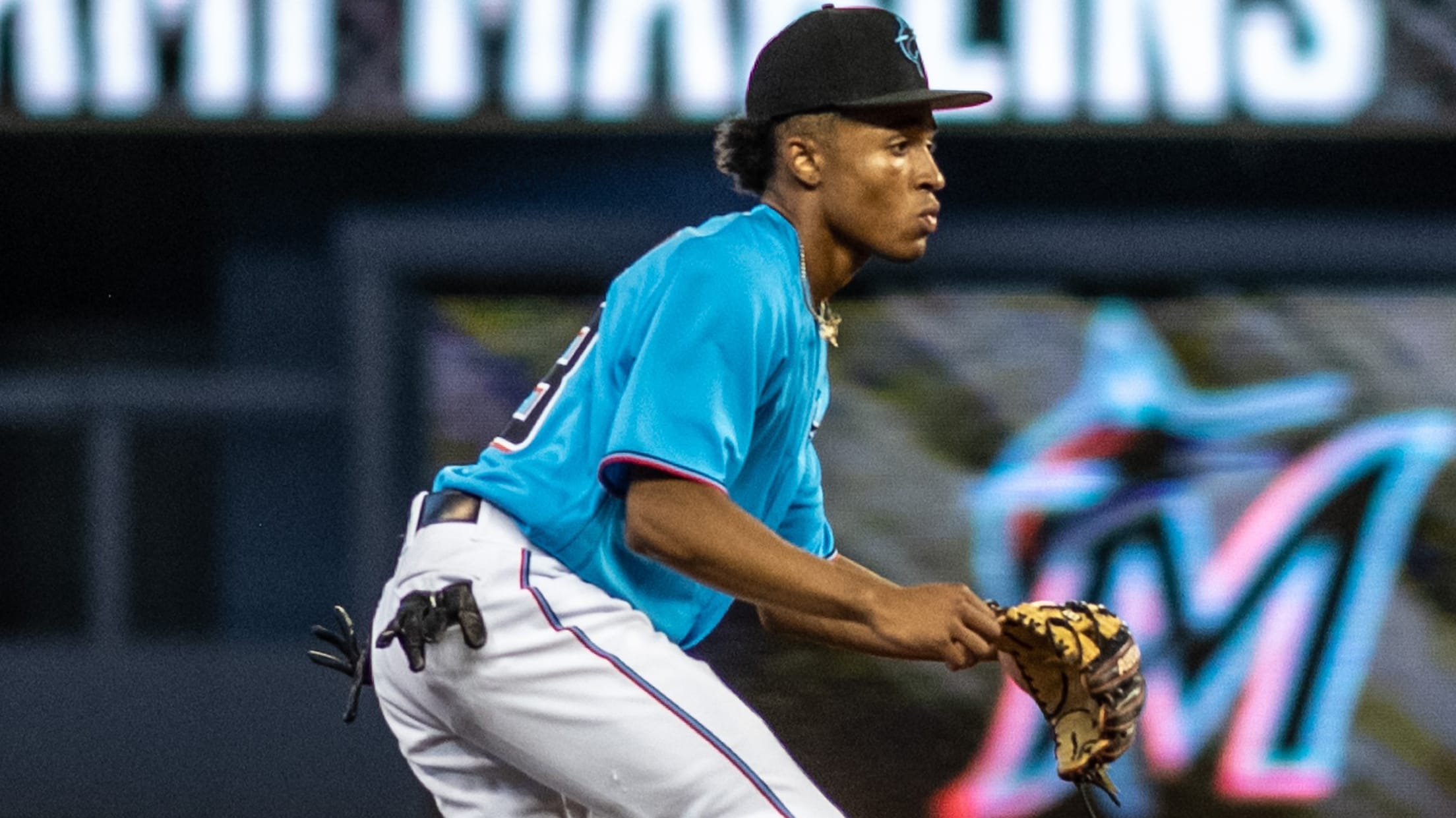 Perhaps the best defensive shortstop available in the 2019 Draft, Nasim Nunez turned down a Clemson commitment to sign with the Marlins for $2.2 million -- well above slot value -- after being selected in the second round (No. 46 overall). The switch-hitting shortstop spent most of his pro debut
30 prospects we'll be talking about in 2022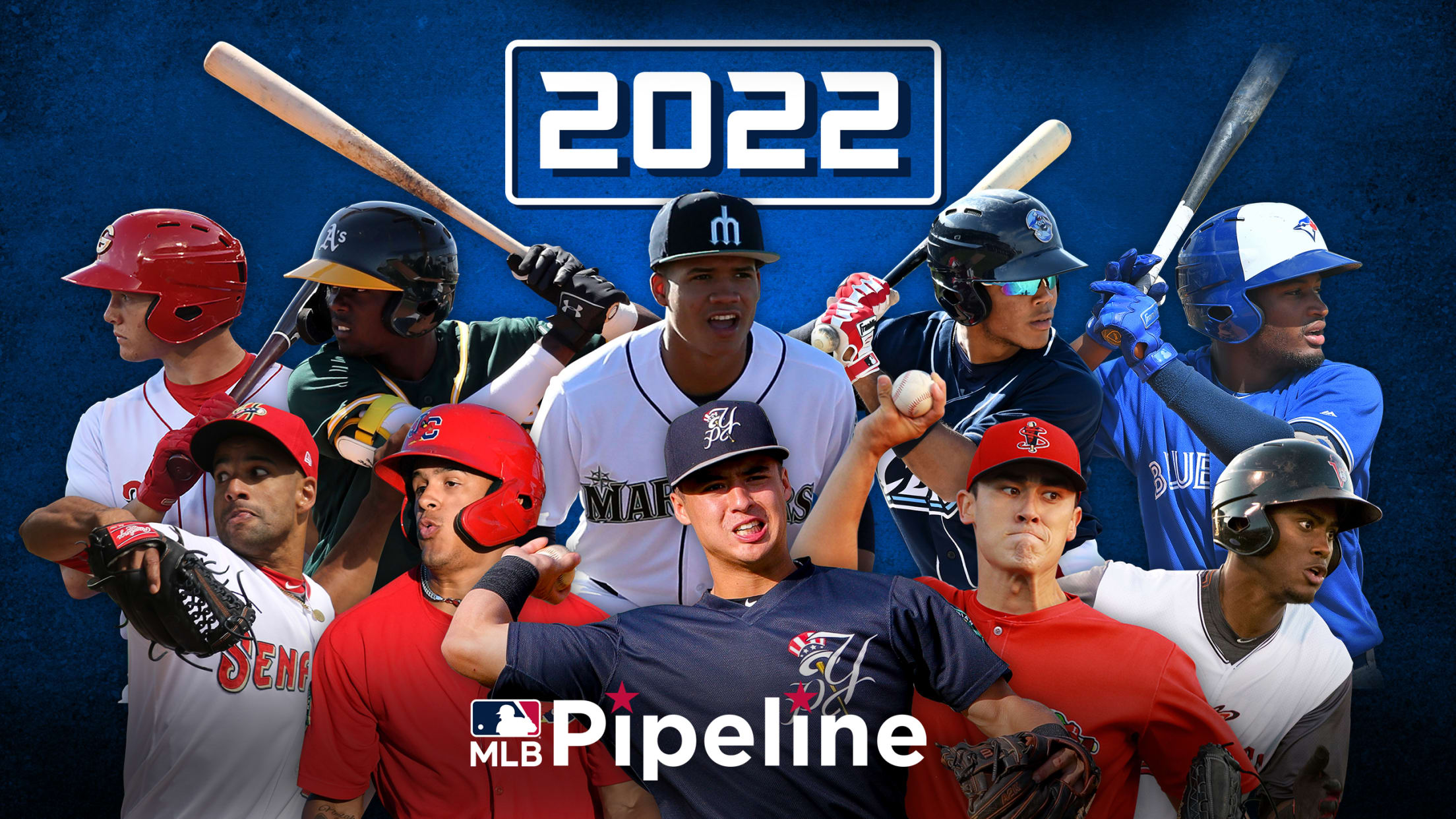 Right now, all baseball fans can do is look ahead to the future. We decided to take that to the extreme by looking two years down the road at which prospects we expect to be big names in 2022. The fact that 14 of the Top 20 players on MLB
Marlins option prospects Harrison, Neidert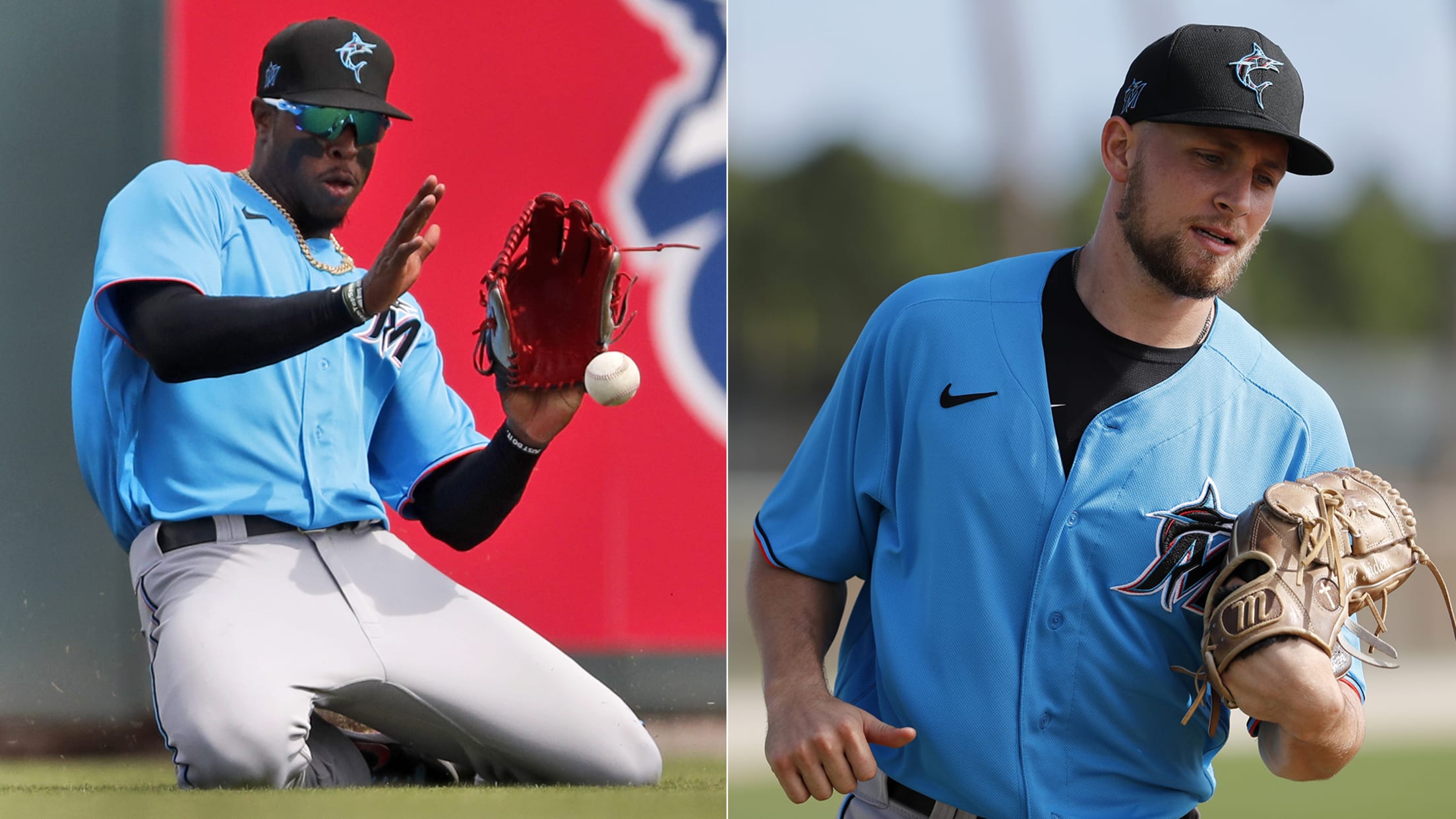 MIAMI – For a month of Spring Training, outfielder Monte Harrison and right-hander Nick Neidert each made a strong case to make the Marlins' Opening Day roster. Both showed they are close to being big league ready, but the organization will give them some more Minor League seasoning whenever baseball
JJ, Jazz among Marlins prospects sent down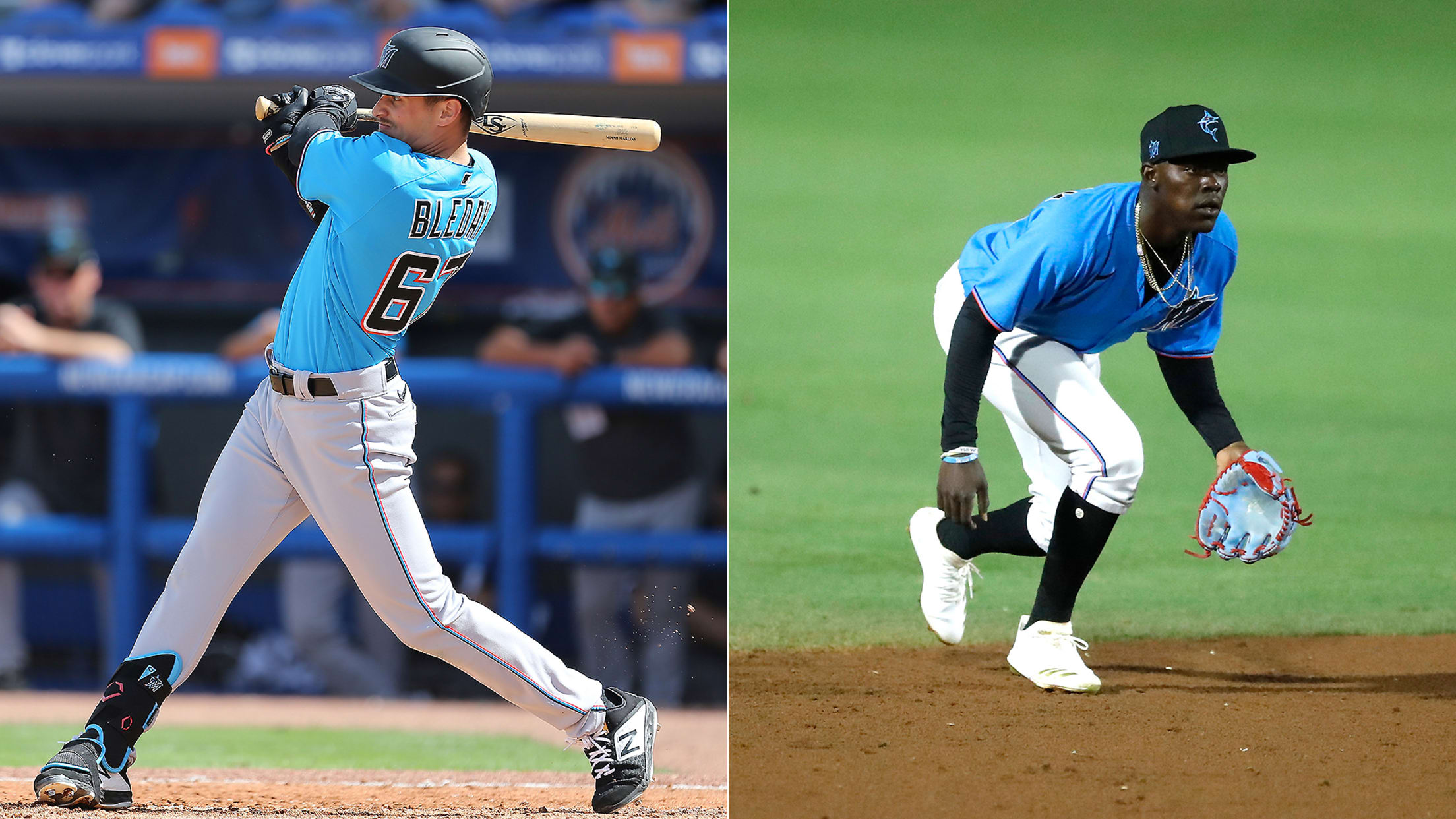 JUPITER, Fla. -- Though a month may be a small sample size, the Marlins have been able to get a good look at many prospects who project to be part of the organization's future. But as Spring Training reaches the time when tough roster decisions need to be made, the
Notes: Vesia continues impressive streak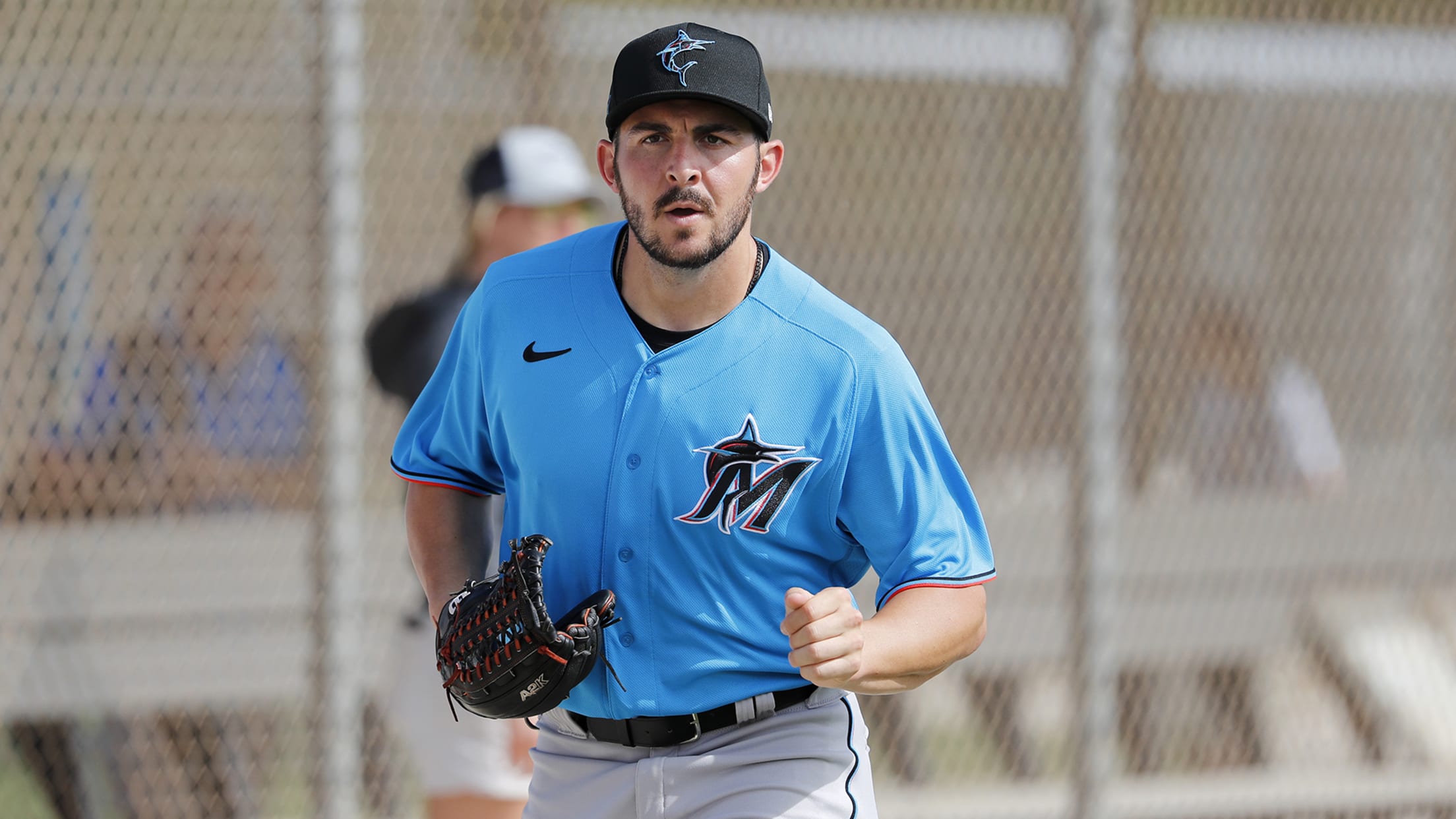 JUPITER, Fla. -- No matter the level, Marlins lefty pitching prospect Alex Vesia keeps putting up zeroes. Vesia extended his under-the-radar scoreless innings streak to 40 2/3 innings after the 23-year-old didn't allow a run in the ninth inning of the Marlins' 1-1 tie with the Mets on Monday at