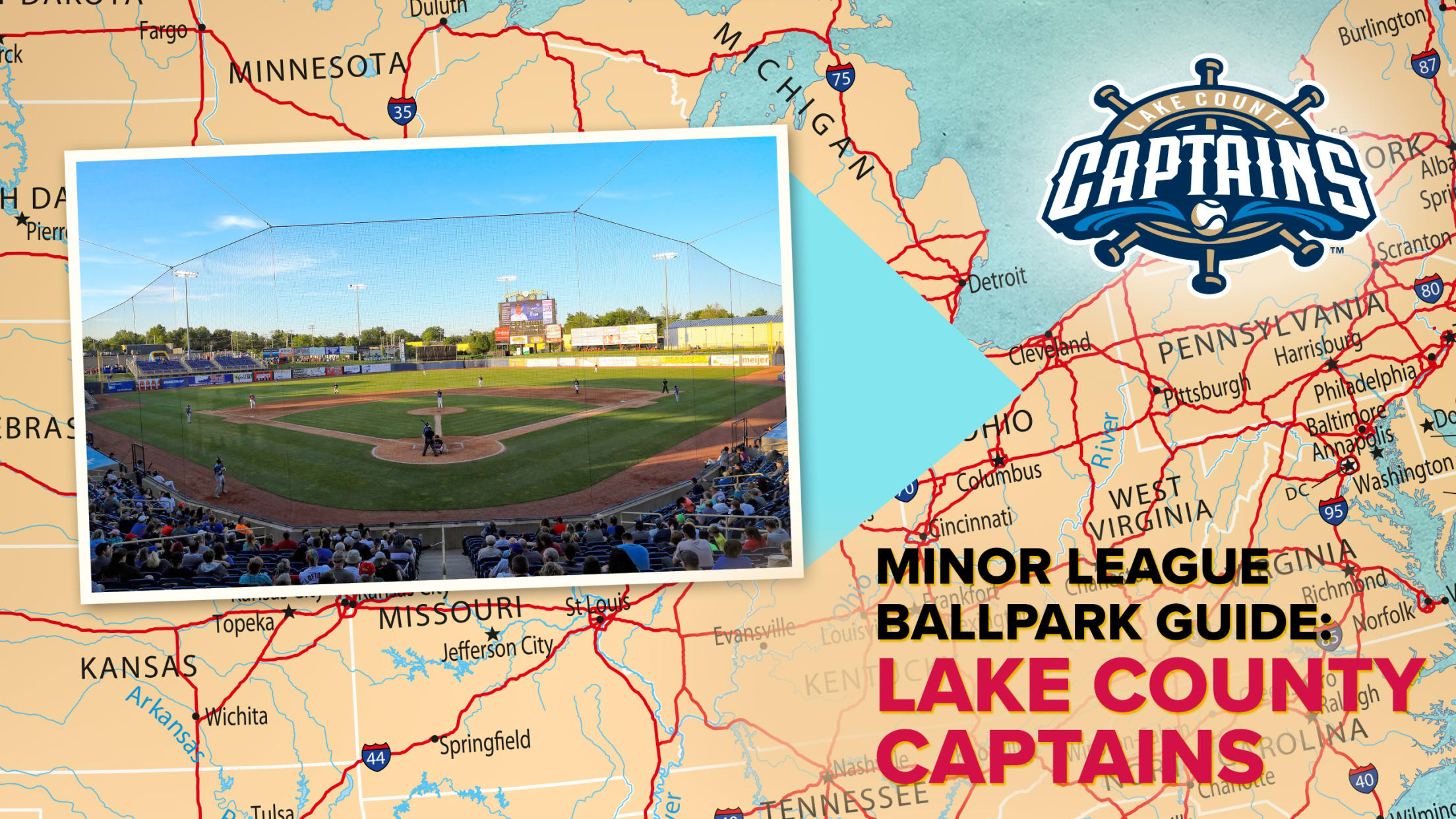 Scroll
Explore Lake County's Classic Park
Welcome to Classic Park, a harbor for Cleveland prospects located just 18 miles from the Guardians' Progressive Field. Nautical themes prevail throughout this suburban facility, the home of the Captains. Fans can grab a drink at Castaways Bar and shop for team gear in the Cargo Hold, all within view of an outfield lighthouse.
Lake County Captains (affiliate of the Cleveland Guardians since 2003)
Established: 2003
League: Midwest League
Ballpark: Classic Park (opened in 2003 as Eastlake Stadium)
Championships: 2010
Notable Alumni: Francisco Lindor, Chris Archer, José Ramírez, Danny Salazar, Michael Brantley, Shane Bieber, Francisco Mejía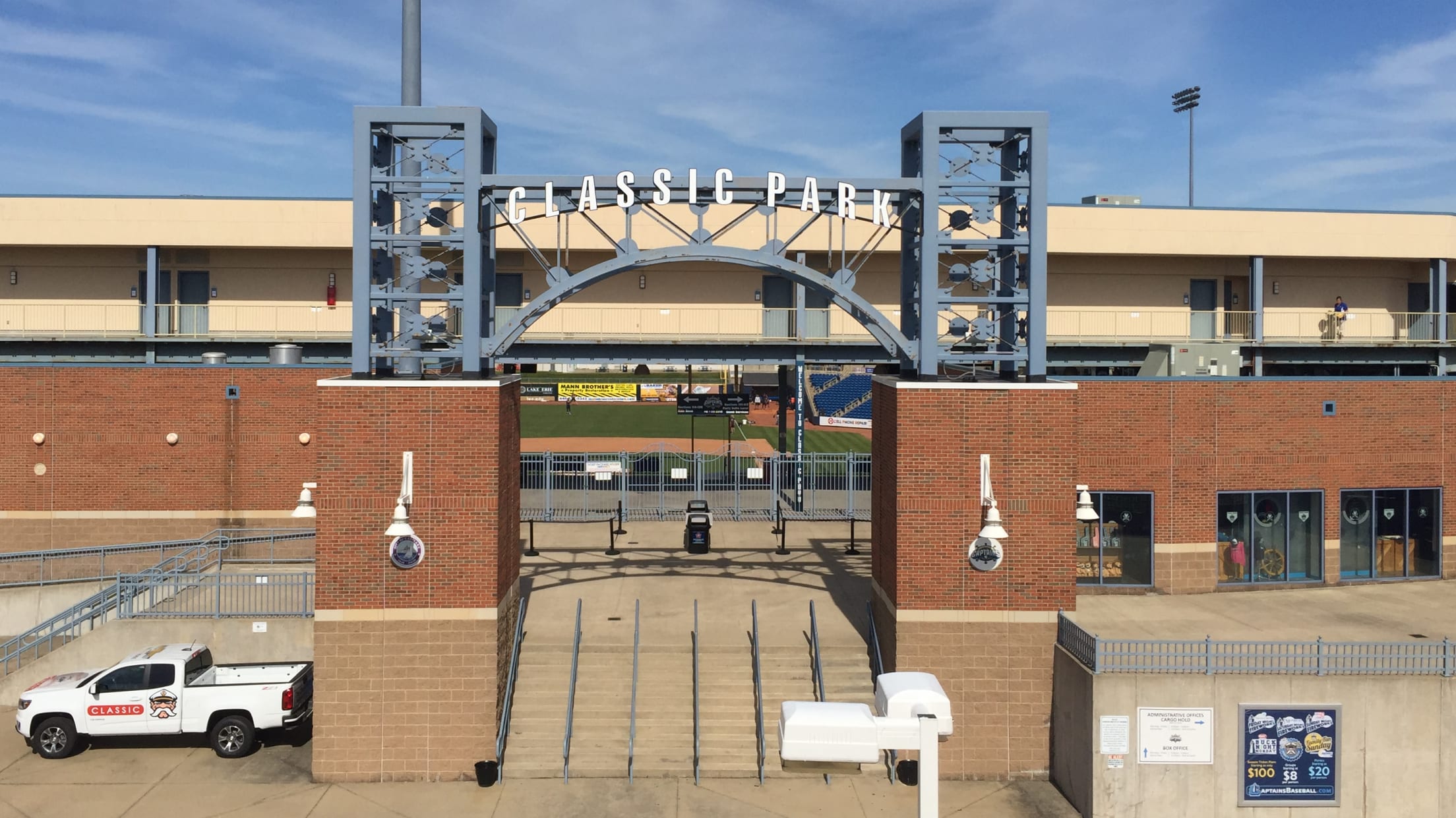 The state of Ohio has fielded professional baseball teams in dozens of locales, from Akron to Zanesville. The one and only team to play in the Cleveland suburb of Eastlake is the Lake County Captains, who arrived on the scene in 2003 after relocating from Columbus, Ga. (where they were known as the RedStixx). The lake referenced in both the town and county name is Lake Erie, located along its western edge. Eastlake is considered part of the greater Cleveland area; its very name is a reference to the direction one would travel from Cleveland to get there.
Little wonder, then, that the Captains have always been a Cleveland affiliate. The approximately 18-mile distance between Classic Park and the Guardians' Progressive Field is among the shortest in baseball, as regards proximity between a Major League club and Minor League affiliate. The Captains competed in the Class A South Atlantic League from 2003 through 2009, shifting to the more geographically appropriate Class A Midwest League in 2010. In 2021, as part of a larger reorganization of Minor League Baseball, the Midwest League was shifted from Class A to High-A.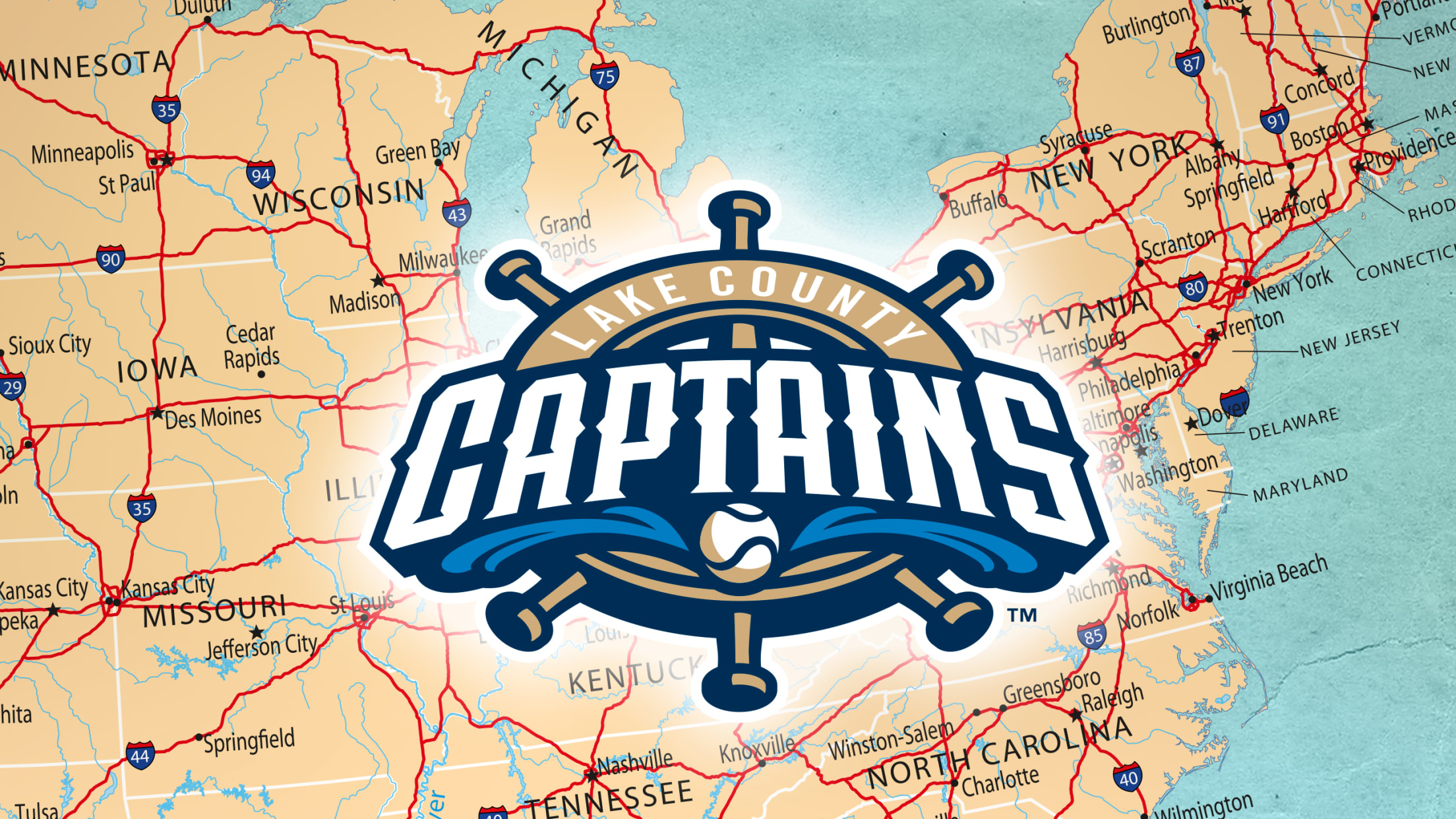 Classic Park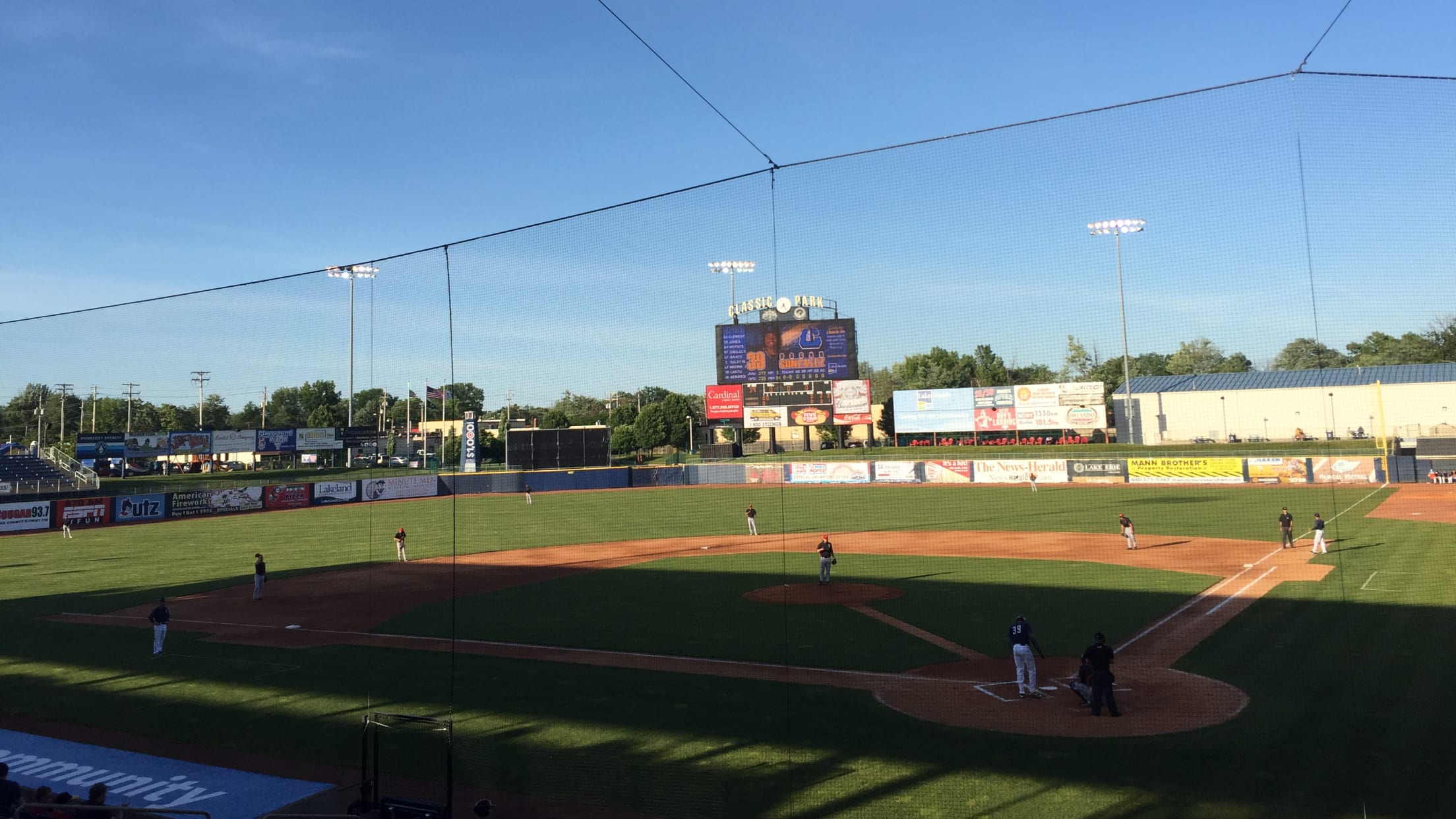 Classic Park opened its doors in 2003, in conjunction with the arrival of the Captains. The facility is located a short drive west from Lake Erie; no matter what direction they came from, most fans will utilize I-90 as a primary means to get there. The main parking lot is actually across the street from the ballpark, with a pedestrian bridge providing access from the lot to the brick exterior main entrance. From the bridge, fans can get a clear view of Lake Health Miracle League Field, constructed in 2016 for local special needs youth.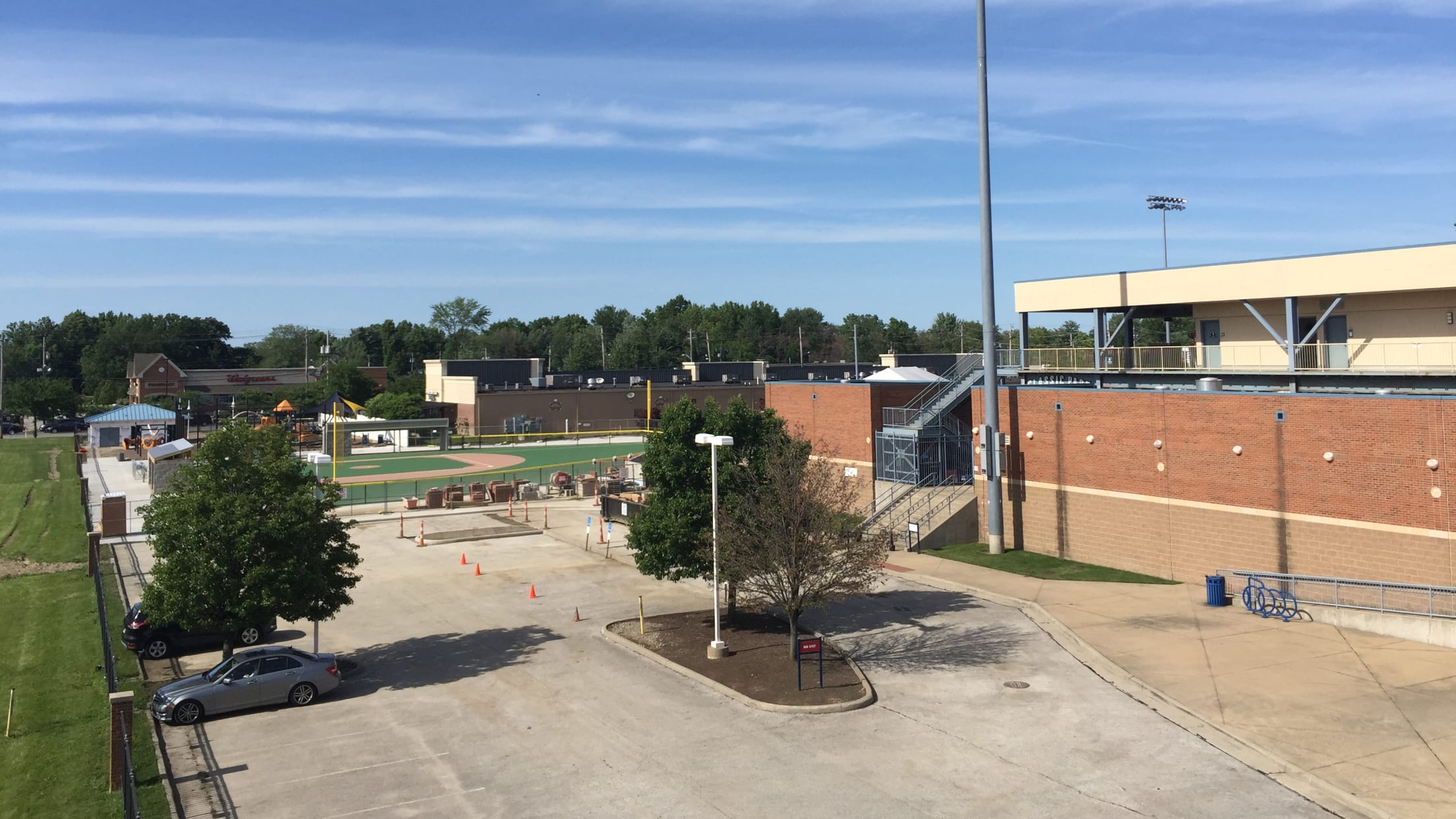 Classic Park is a spacious facility by High-A standards, with a wide concourse, numerous group areas and a seating bowl that stretches from foul pole to foul pole. Bleacher seating is located in left field, with a lawn area situated between the bleachers and the center-field batter's eye. An expansive playground runs behind both of these areas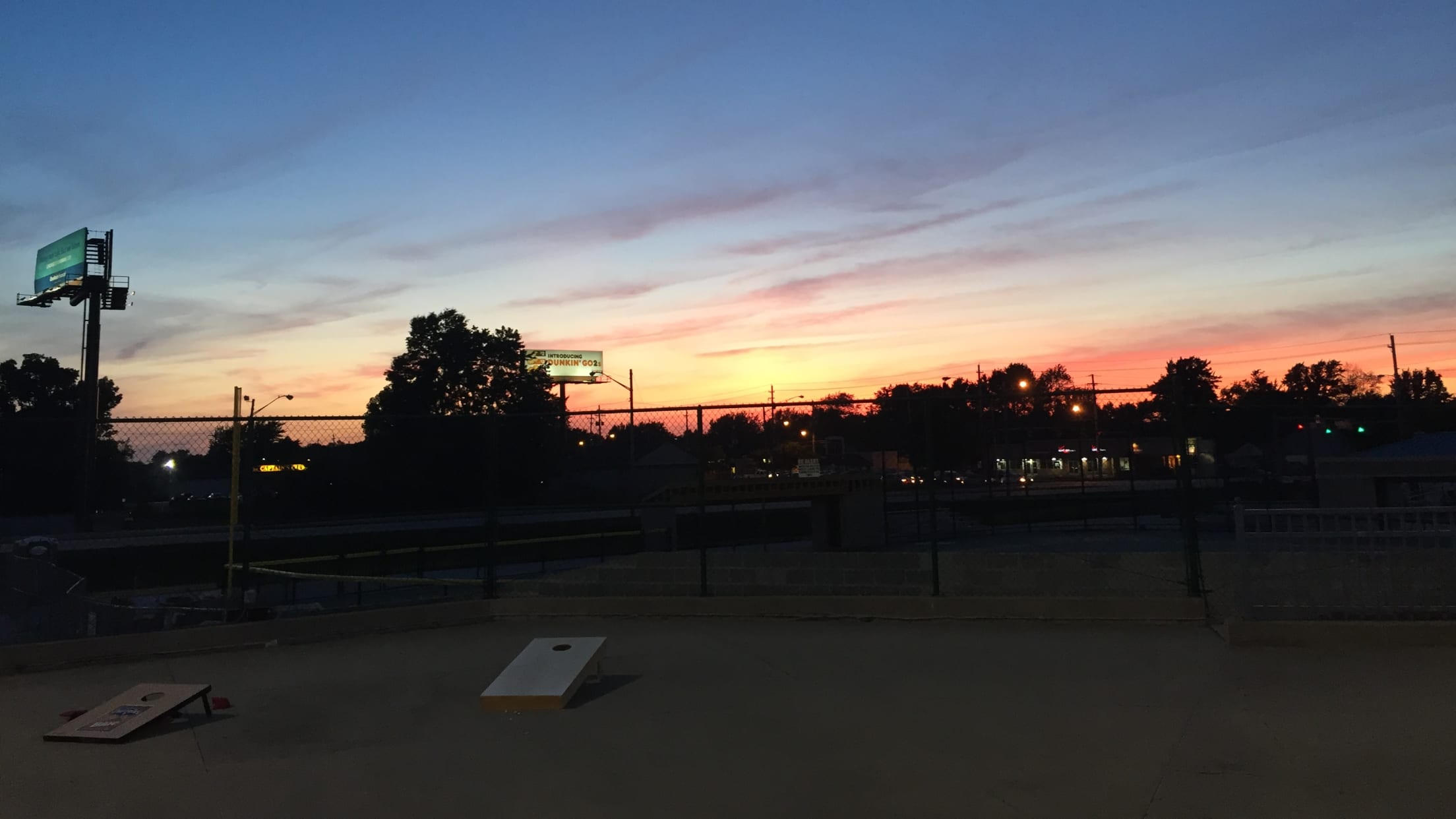 A nautical theme prevails throughout Classic Park, not surprising given the Captains' Lake Erie-centric name and branding. A blue lighthouse, located on the left-field side of the batter's eye, serves as a beacon to fans in the seating bowl and a target for sluggers in the batter's box. (Unfortunately, Lake Erie is too far away for a player to hit a ball into the water.) Meanwhile, fans can shop for team gear in the Cargo Hold, enjoy a drink at the Castaways Bar and, when nature calls, visit the Poop Deck.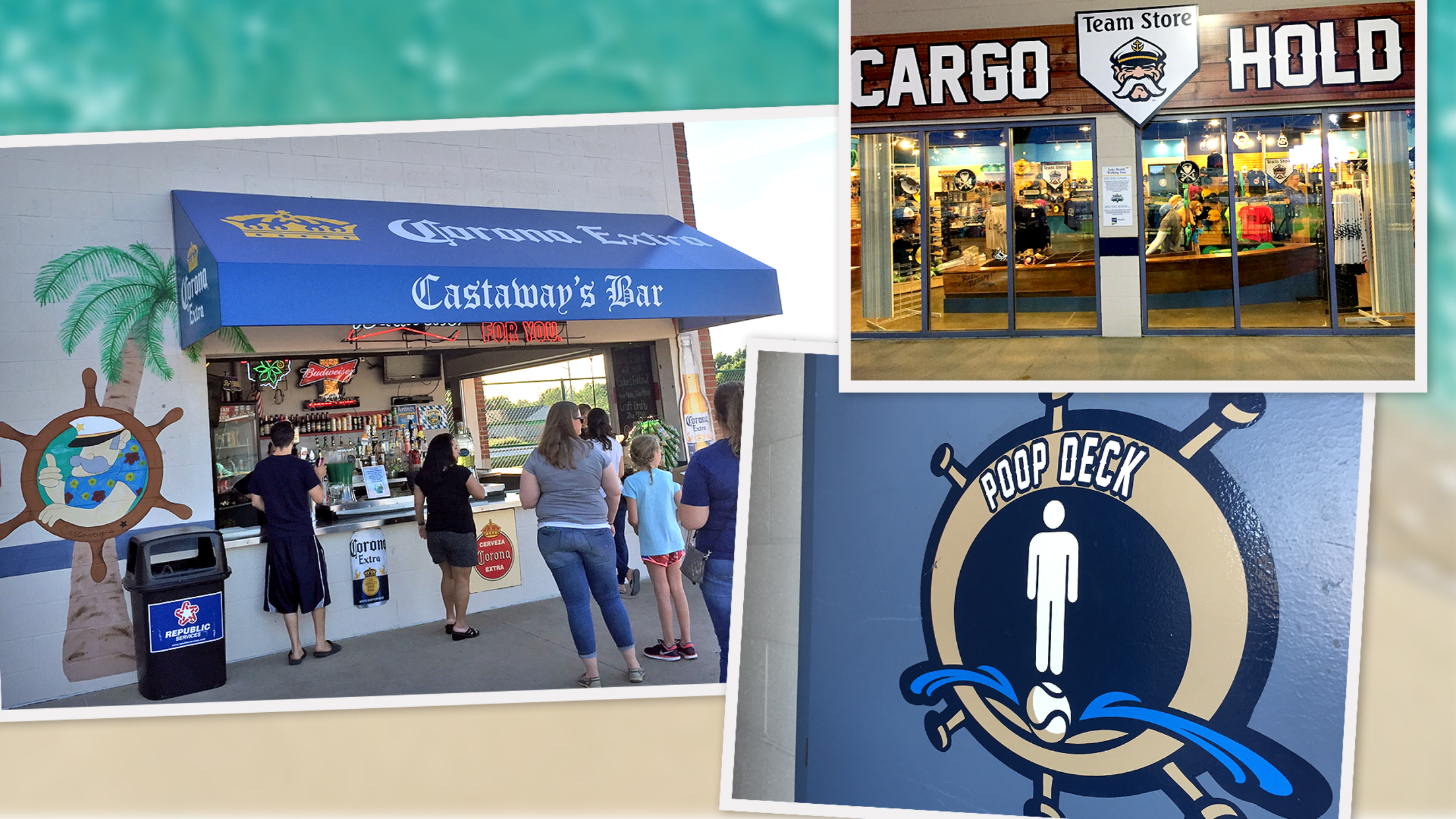 Concessions
In addition to the usual ballpark staples, keep an eye out for hearty Midwestern fare that showcases the Captains' Cleveland connection. In recent seasons, for example, the Captains have served up their rendition of the local staple that is the Polish Boy: kielbasa topped with cole slaw, French fries and barbecue sauce.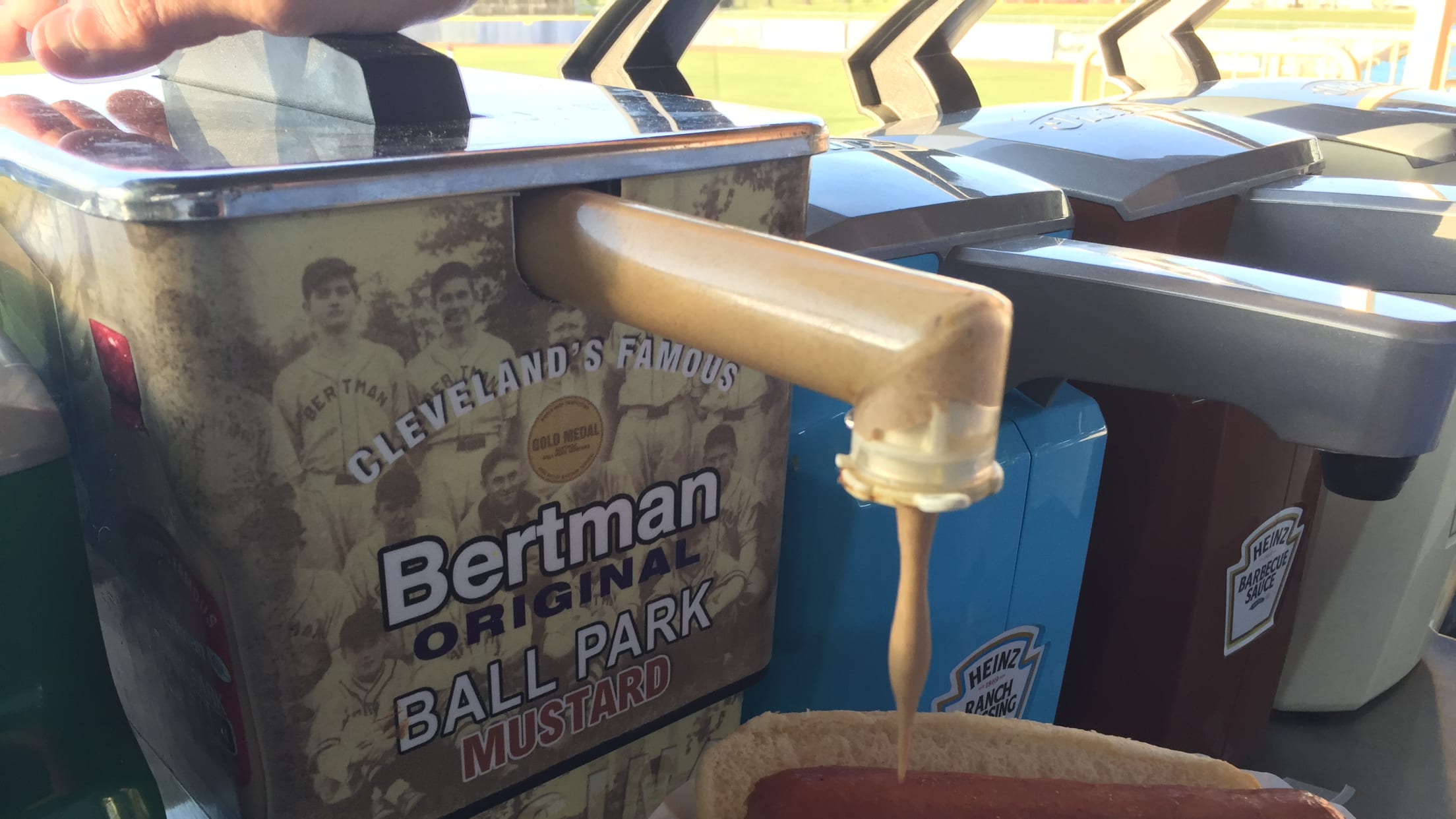 And if you're visiting from outside the region, please note that mustard is a very big deal in northeast Ohio writ large. The Captains, like their parent club, proudly serve Bertman Original Ball Park Mustard. Fans of rival Stadium Authentic Mustard will have to get their fix elsewhere in the area.
Mascot
Skipper, blessed with a bulbous nose and buoyant personality, is a six-foot bundle of ballpark energy. He hails from Captains Cove, a little-known but assuredly real tropical island improbably located in the middle of Lake Erie. Skipper's jersey number is 0, but his love for the fans is infinite.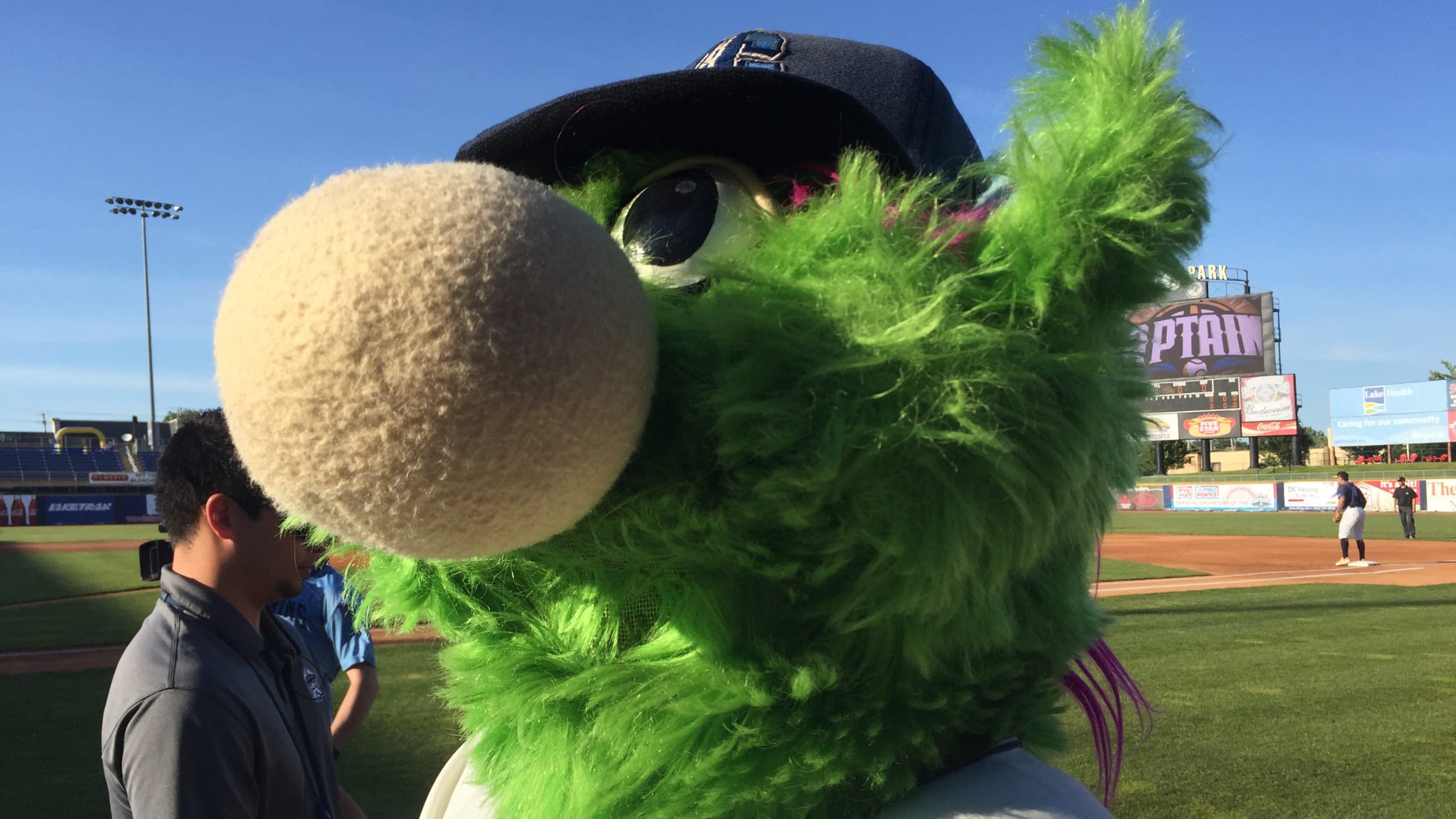 Local Attractions
Keep the nautical theme going by visiting Lake Erie beaches. Headlands Beach State Park boasts a 35-acre beach, the longest on the lake. Fairport Harbor Lakefront Park is another popular beach destination. Both offer walking trails and gorgeous views of nearby lighthouses. Moving from sand to castles, Squire's Castle in Willoughby Hills was built in the 1890s. Take a stroll on the grounds, as part of a larger exploration of the Cleveland Metroparks' hiking trails. The Rabbit Run Theater is one of the few remaining barn theaters left in the United States, staging plays and musicals within a unique throwback environment. Elevated view of natural beauty can be obtained at the Holden Arboreteum. Visitors can travel to the top of a 120-foot tall emergent tower overlooking the trees, and also traverse through the trees via a suspended canopy walk. Cuyahoga Valley National Park, approximately 35 miles from Classic Park, offers pristine natural beauty within an otherwise largely urban area.
Food and Drink
If you're looking to grab a meal before or after visiting Classic Park, there are plenty of options. El Palenque serves up authentic Mexican cuisine, walking distance from Classic Park. The Chagrin Tavern, an Eastlake favorite, has patio seating overlooking the Chagrin River. Willoughby, adjacent to Eastlake, offers a cornucopia of dining establishments within its walkable downtown area. Willoughby is also home to a Swenson's Drive-In, a fast food chain that has long been an institution in the Canton-Akron area.
Other local establishments of note include Melt Bar and Grilled, whose full-to-bursting menu (attached to the backs of old vinyl records) features numerous takes on the American classic that is the grilled cheese sandwich. Frankfurter aficionados should make sure to visit Scooter's Dog House, which offers over two dozen specialty hot "dawgs" and self-proclaimed "world-famous French fries."
Moving On
Make the Captains a stop on a Cleveland Guardians-centric road trip that also features the Triple-A Columbus Clippers, Double-A Akron RubberDucks and, of course, the Guardians themselves. Add a historical component by visiting what remains of League Park, which opened in 1891 and served as the home of the Cleveland Indians from 1901-46.
Other nearby Minor League teams include the Toledo Mud Hens (to the west) and Erie SeaWolves (to the east). The Mahoning Valley Scrappers, formerly a Cleveland affiliate and now members of the Draft League, are located in Niles, Ohio (just outside of Youngstown).
The Road to Cleveland
The Guardians' system starts in Virginia, after moving on from there it's an all-Ohio affair.
Single-A: Lynchburg Hillcats
High-A: Lake County Captains
Double-A: Akron RubberDucks
Triple-A: Columbus Clippers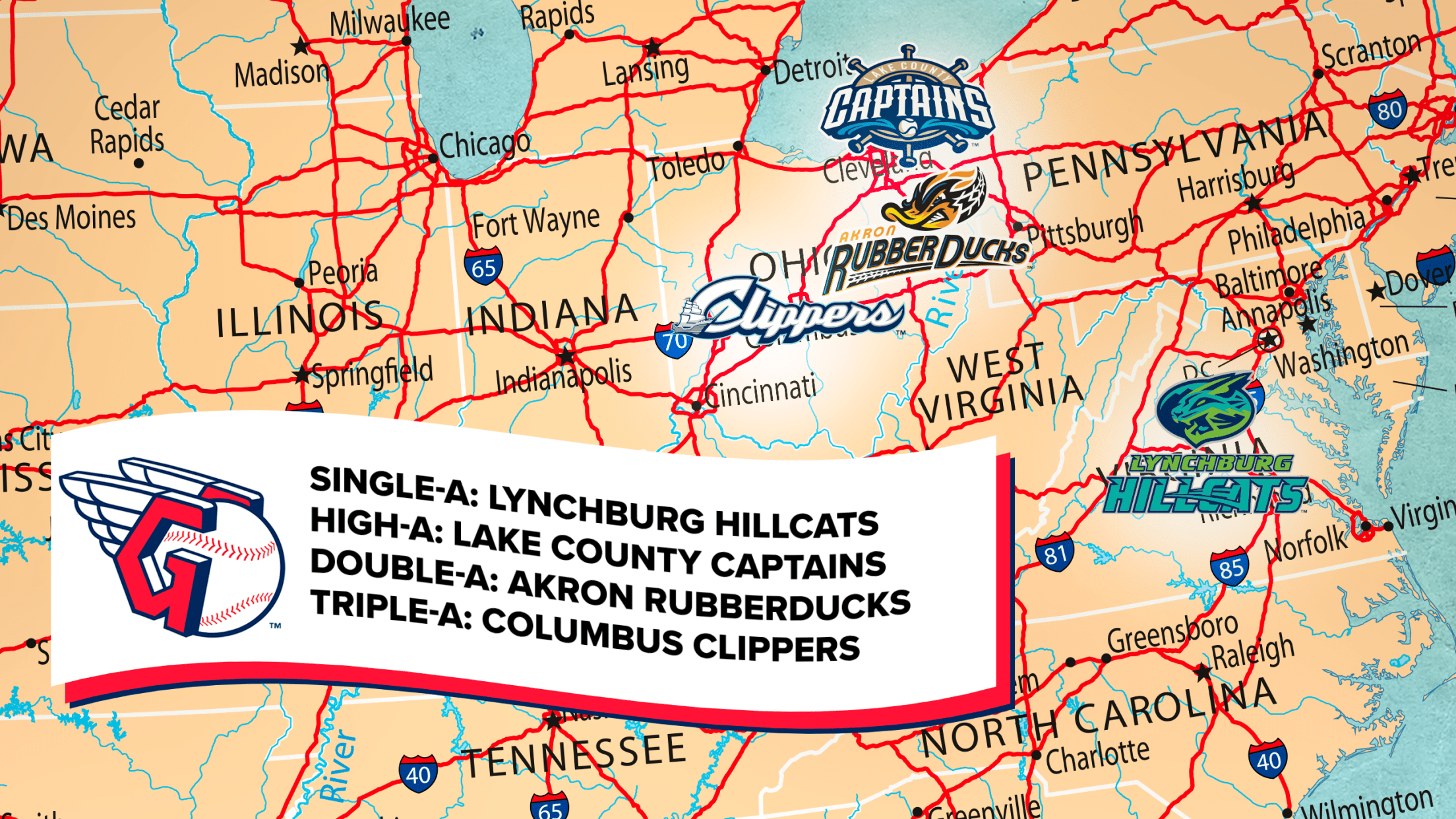 credits:
Benjamin Hill, who covers the business and culture of Minor League Baseball, has visited 182 Minor League ballparks.