Explore Columbus' Huntington Park
Welcome to Huntington Park in Columbus, Ohio. The home of the Columbus Clippers played a key role in the renaissance of downtown Columbus and now serves as one of the anchors of that city's red-hot Arena District, home to the best entertainment in town.
Columbus Clippers (Triple-A affiliate of the Cleveland Guardians since 2009)
Established: 1977
Ballpark: Huntington Park (opened 2009)
League: International League
Notable Alumni: Derek Jeter, Mariano Rivera, Jorge Posada, Andy Pettitte, Carlos Santana, Francisco Lindor, Jose Ramirez, Mike Clevinger, Shane Bieber
Championships: 1979, 1980, 1981, 1987, 1991, 1992, 1996, 2010, 2011, 2015, 2019
In a state that has been home to two Major League franchises since the earliest decades of professional baseball, the Minor Leagues thrive alongside The Show. Since 1977, Columbus' Triple-A franchise has counted itself among the most successful.
Columbus' professional baseball history dates back almost as far as pro ball itself, with the city's Buckeyes franchise debuting in the American Association in 1883. The Senators, Solons, Reds (yes, even with Cincinnati's team in existence), Cubs, Red Birds and Jets followed in various Minor Leagues. The Blue Birds and Elite Giants called the Negro National League home in 1933 and '35 respectively. Over the years, affiliations came and went, but the Jets' partnership with the Pittsburgh Pirates was the city's first true modern baseball stability. Though they started as a Kansas City A's farm club for their first two seasons in 1955-56, the Jets helped launch the professional careers of future Pirates stars like Hall of Famer Willie Stargell, All-Star pitchers Steve Blass and Dock Ellis and more.
When the Jets departed for Charleston, W.Va., after 14 seasons as a Pittsburgh affiliate, Columbus was left without pro ball for nearly a decade. That status changed for good in 1977 with the arrival of the Clippers and the opening of Cooper Stadium, which hosted International League play through 2008. Like the Jets before them, the Clippers began their franchise history with a short partnership, just two seasons with the Pirates, before embarking on a lengthy and legendary affiliation with a new parent club. Columbus was aligned with the New York Yankees from 1979-2006, serving as the final Minor League stop for the foundational pieces of the Yankees' 20th century dynasty including Derek Jeter, Mariano Rivera, Andy Pettitte and Jorge Posada among many others.
Cooper Stadium bid farewell to Clippers fans after the 2008 campaign when the team moved into a stunning new home in downtown Columbus.
Huntington Park
330 Huntington Park Lane
Columbus, OH 43215
(614) 462-5250
Capacity: 10,100 seats
Dimensions: left field, 325 feet; center field, 400 feet; right field, 318 feet
Park factors (2021-22)
100 = league average
Runs: 97 | Homers: 113 | Hits: 97
International League environment: 4.89 runs per team per game (seventh-highest among 11 full-season leagues)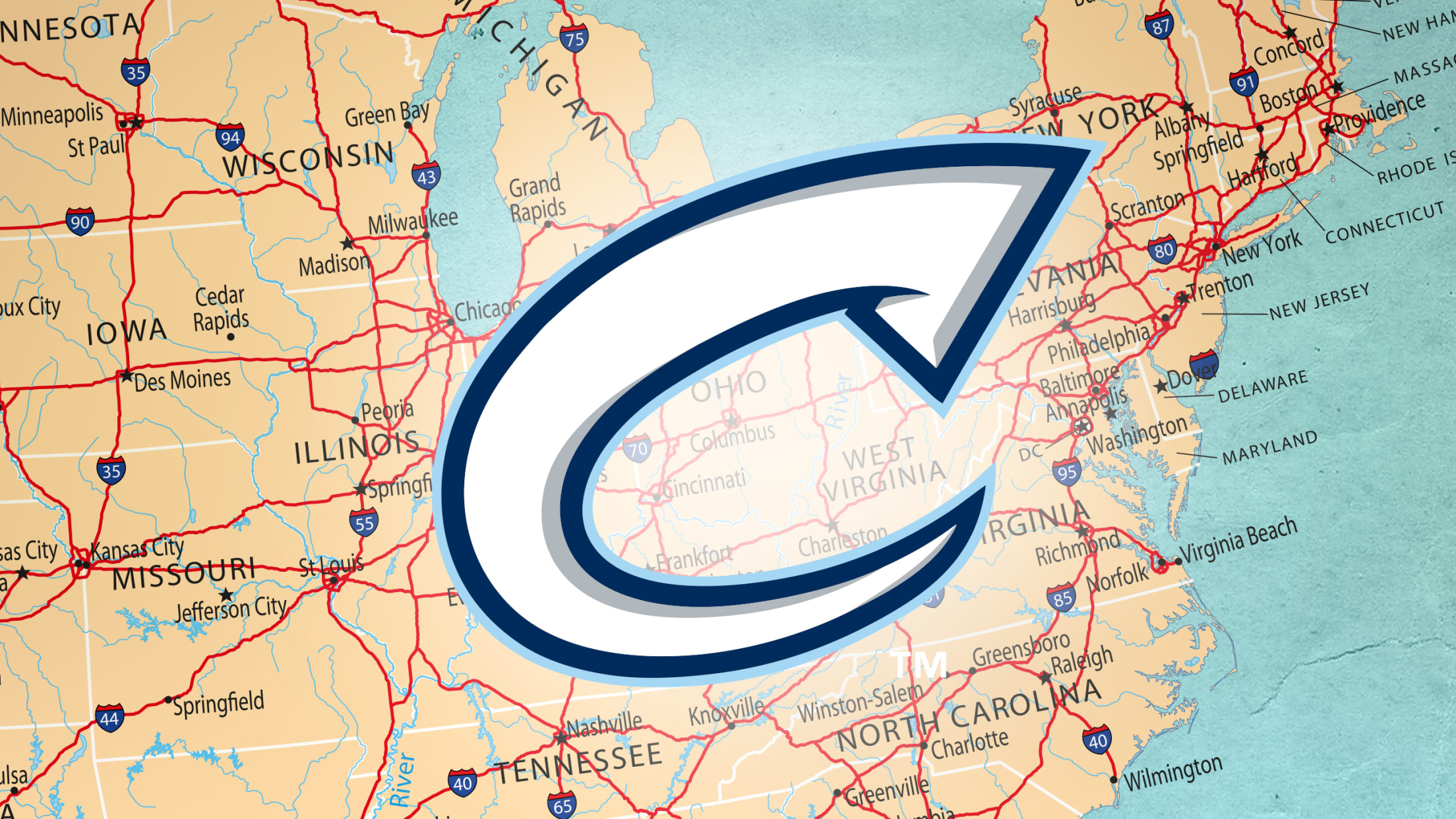 Huntington Park opened its gates for the 2009 season. With a capacity of just over 10,000 and a central location -- Columbus' Arena District -- the ballpark instantly became one of the city's most beloved gathering spots.
Over a decade later, it has served as an anchor for the continued growth of the city's downtown. Now situated between Nationwide Arena, home of the NHL's Columbus Blue Jackets, and Lower.com Field, the stunning new MLS stadium that hosts the Columbus Crew, Huntington Park has aged gracefully while remaining a centerpiece of the city's social fabric.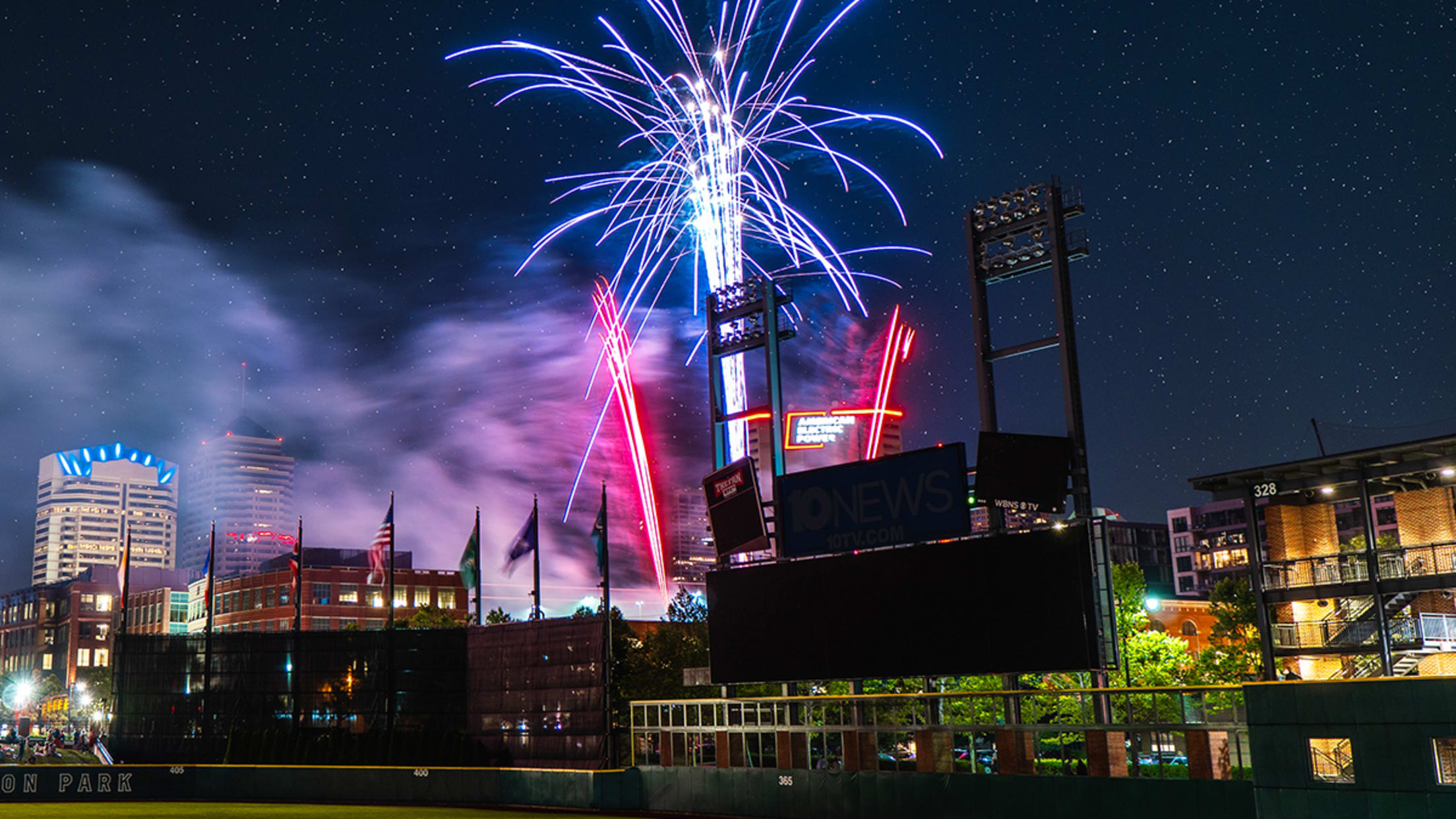 The stadium features architectural tributes to some of baseball's most hallowed parks. Beyond the left-field wall, a brick building is an homage to Baltimore's B&O Warehouse while balconies situated on the façade of the building provide bleacher seating with food and drink options for fans in honor of the rooftops across the street from Wrigley Field. Opposite the left field structure is a 22-foot wall in right that features porch seating atop, Columbus' nod to Boston's Green Monster, which sits adjacent to one of the largest video boards in the Minors. From the street beyond right field, fans can see into the park, a tribute to baseball's knothole gang pastimes, now present in stadiums like San Francisco's Oracle Park and, closer to home for Columbus, Fifth Third Field in Toledo.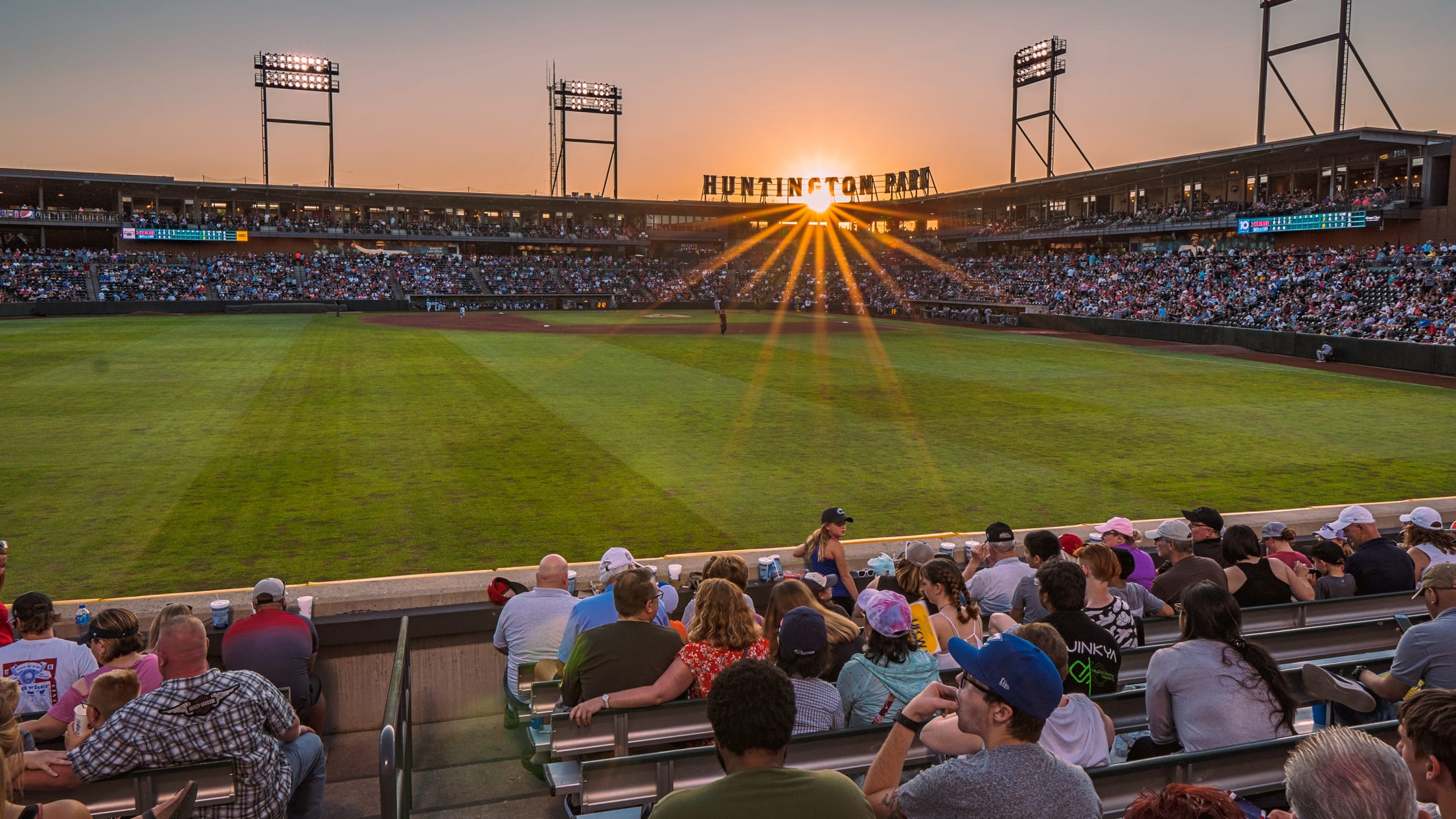 Huntington Park's main seating bowl provides intimate sightlines from anywhere while its second-level suites come with access to the Tansky Club, a unique area behind the plate featuring another full-service bar, concessions, heaters for cold nights at the park and more. For fans looking for a more classic Minor League seating option, the park offers a berm in left-center with views of the stunning sunsets that take place behind home plate.
The Clippers have well-honed regular promotions including their famous Dime-A-Dog Tuesdays with 10-cent hot dogs, discounts on beer, wine and Donato's pizza on Fridays, a pregame band at their Yuengling Stage followed by postgame fireworks on summer Saturdays and more. In a city that features two major professional sports franchises and done of the nation's most successful college athletic departments at Ohio State, the Clippers have rendered themselves an indispensable member of the community and one that draws better than nearly all others.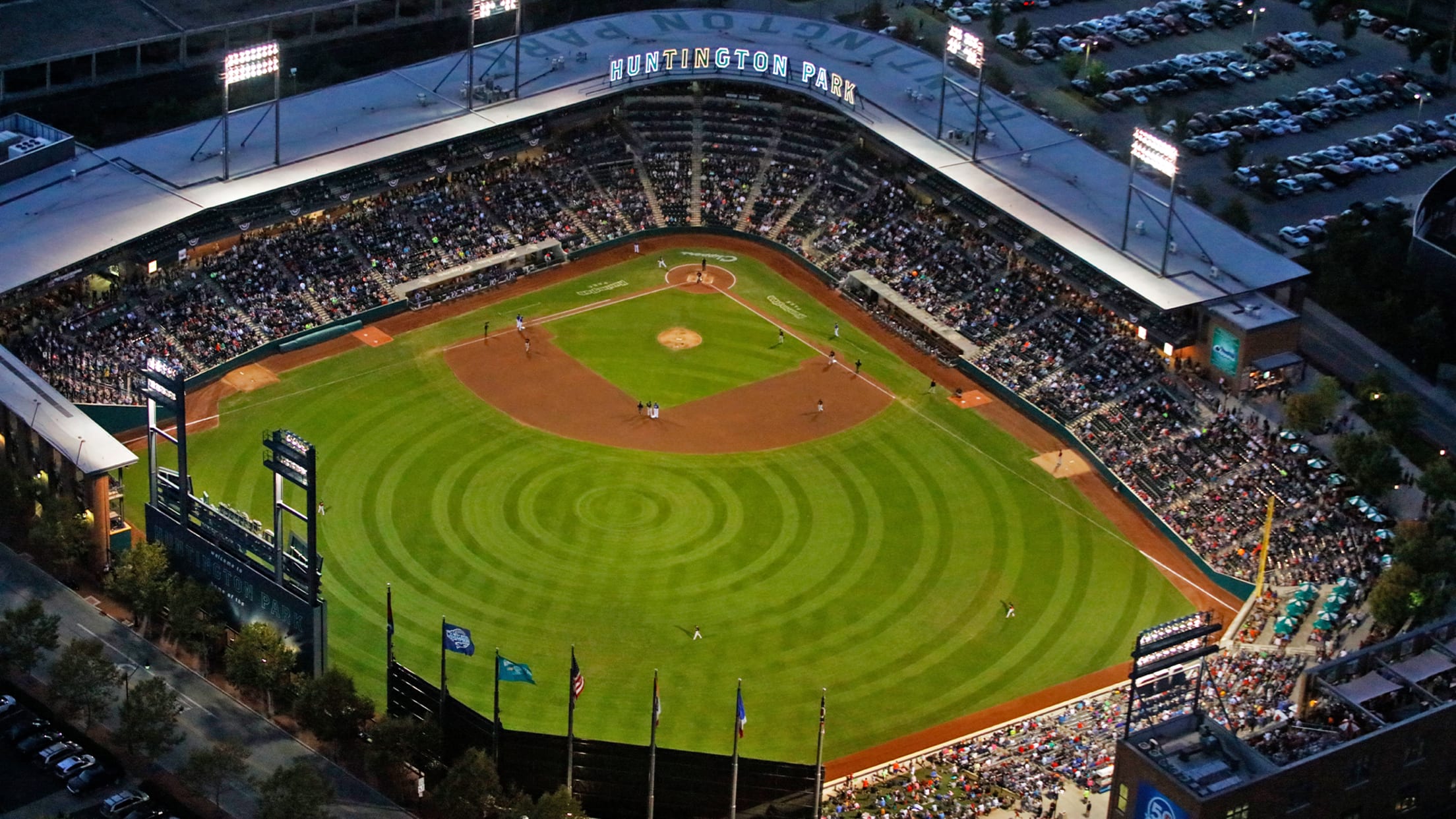 Concessions
For as many viewing choices as there are at Huntington Park, the stadium may provide even more in food and beverage options. Fans in the Left Field Building can swing by the Hall of Fame Bar which features beer, wine and mixed drinks. From the bar on the second floor, head to the top floor for Chick-Fil-A. Concessions stands on the main concourse feature ballpark classics like hot dogs, Italian sausage, burgers, brats, nachos and all the rest, but fans can also snag Ohio-based Donatos Pizza, grilled cheese sandwiches, paninis, churro donuts and Graeter's ice cream among much more.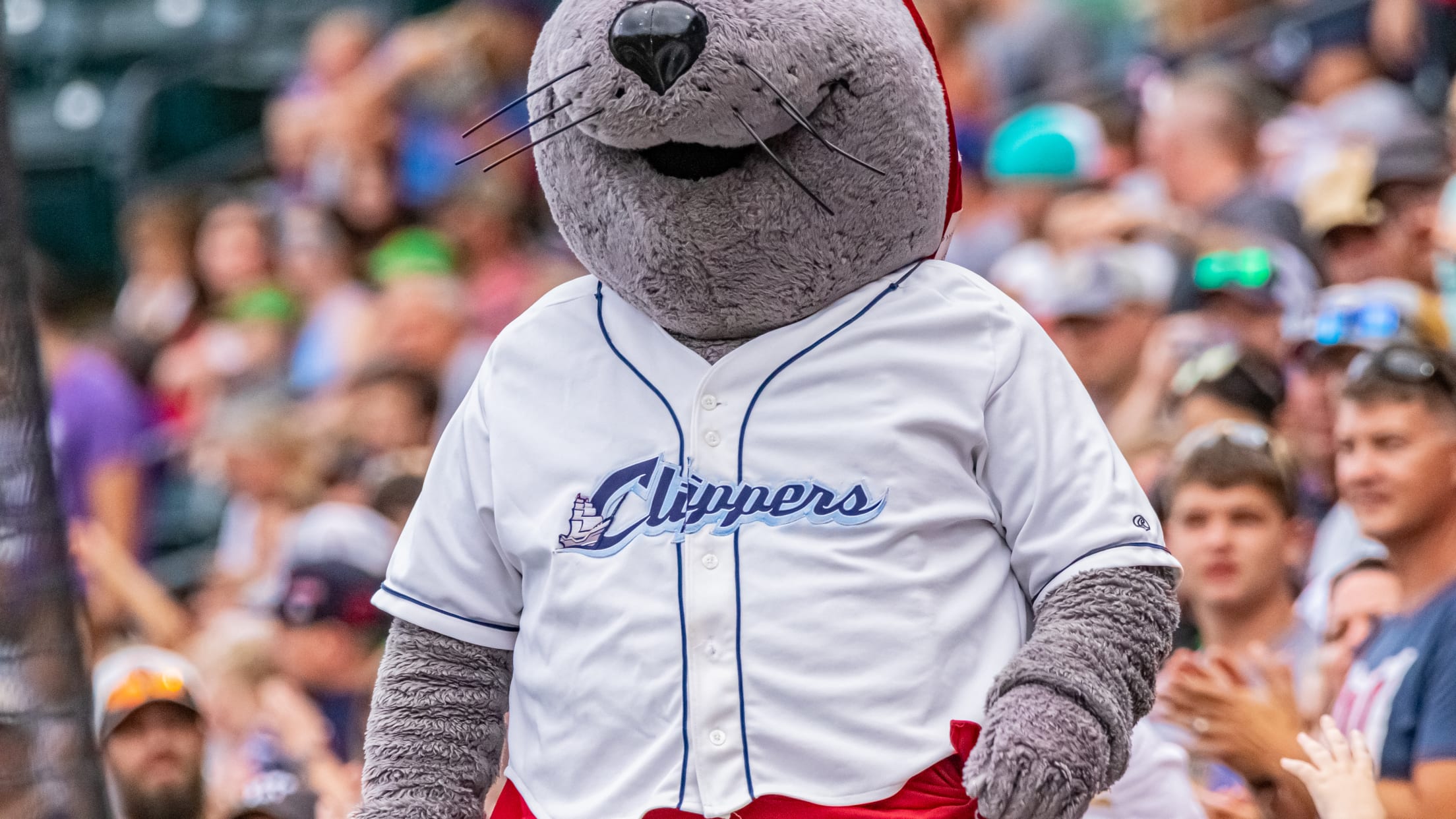 Mascots
Columbus' primary mascot has a name and a look familiar to baseball fans but, believe it or not, the Clippers' version came first. Lou Seal inherited his mascot chops from Captain Clipper when the latter retired in April of 1996. Just a few months later, the San Francisco Giants' seal of the same name made his debut in July. The Clippers' seal was very nearly not a seal at all. Columbus considered "a nice, soft octopus" or a shark according to a 1997 interview between general manager Ken Schnacke and The Columbus Dispatch. Lou won out and has been a fan favorite ever since.
Krash the parrot joined the team eight years later in 2004, and the duo are now complemented by other characters who frequent the park including Kelly Ketchup, Mickey Mustard and Rickey Relish, who race from night to night to crown condiment royalty at Huntington Park.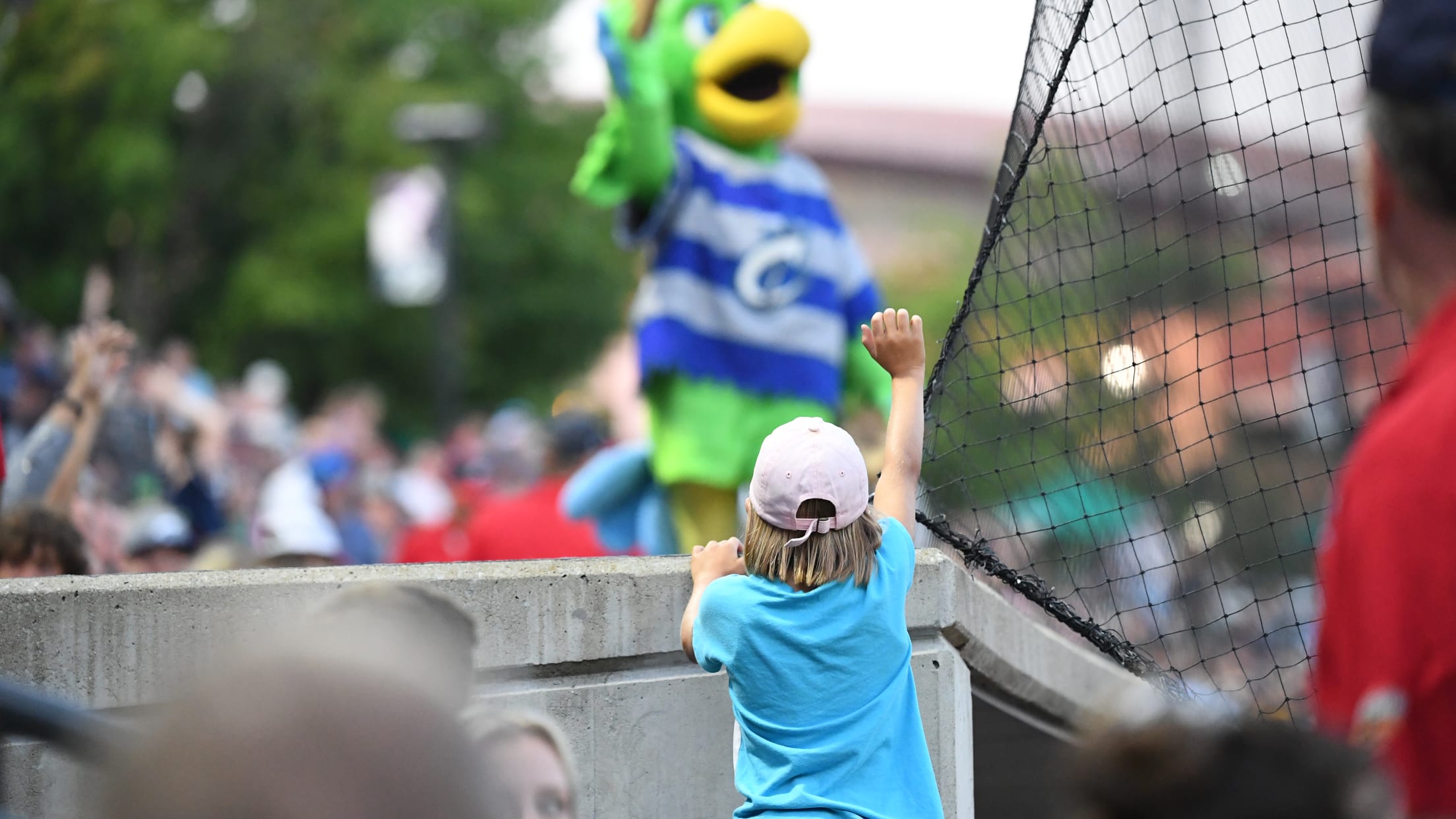 Where to Stay
Headed to the stadium and looking for a hotel nearby? Your Wyndham is waiting. As the Official Hotel of Minor League Baseball, Wyndham Hotels & Resorts welcomes baseball fans with a portfolio of 24 trusted brands. Find Hotels by Wyndham closest to the ballpark below and book now at wyndhamhotels.com.
• Days Inn by Wyndham Lamont/Monticello
• La Quinta Inn & Suites by Wyndham Columbus - Grove City
• Days Inn by Wyndham Columbus Airport
• Super 8 by Wyndham Columbus West
• Hawthorn Suites by Wyndham Columbus West
Local Attractions
Columbus is packed with things to do, and there's no better area to start than Huntington Park's home neighborhood, the Arena District. Whether you catch a Blue Jackets game at Nationwide Arena or check out an MLS match at jaw-dropping Lower.com Field, entertainment options abound within just a few blocks of the ballpark.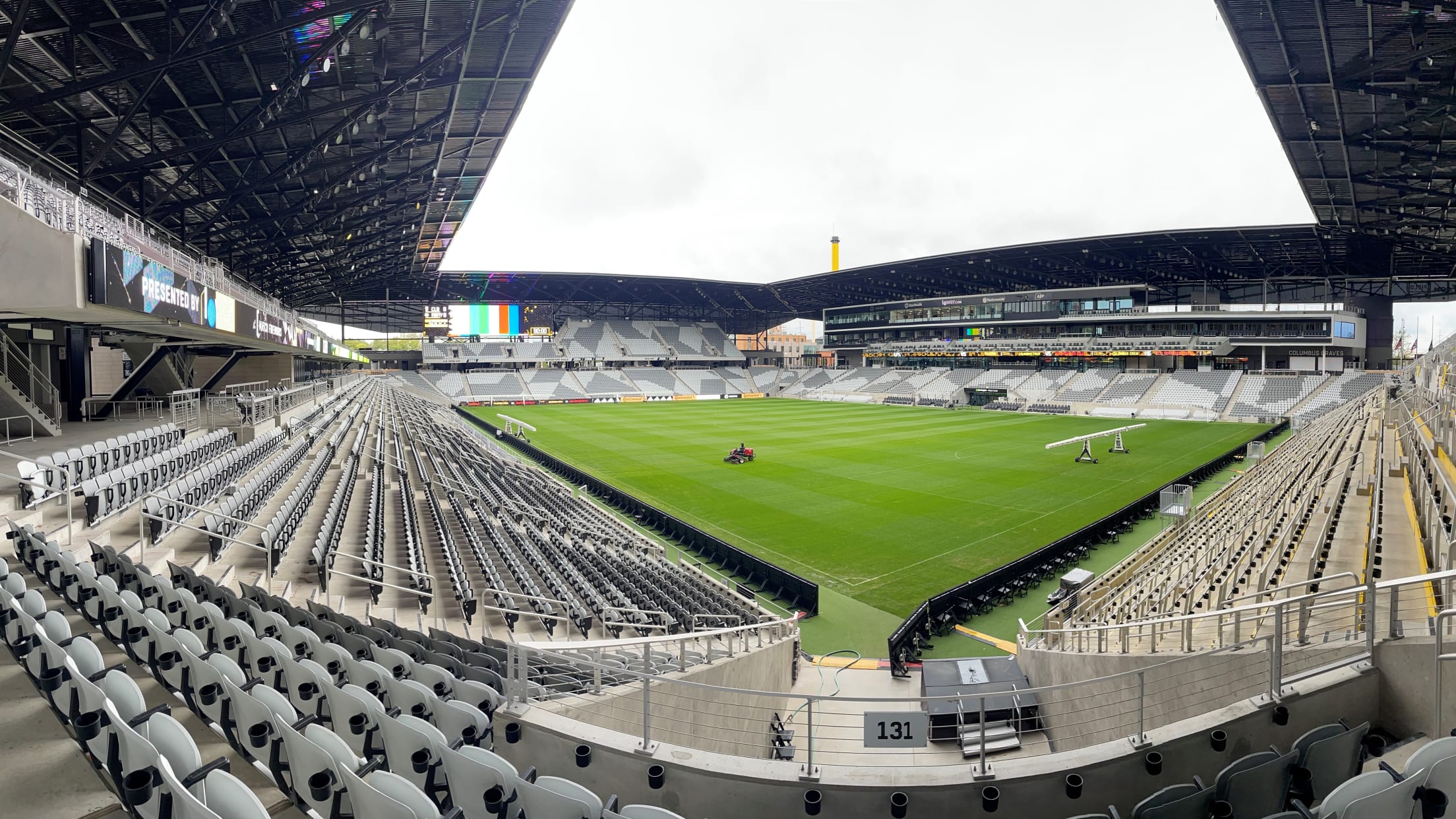 If you catch a Clips game in September, you can head to campus of The Ohio State University for a Buckeyes game at one of the nation's largest football stadiums.
For those who love exploring the ghosts of baseball's past, the first base grandstand and former Clippers team and ticket offices on the site of the old Cooper Stadium still stand.
Beyond sports, the Columbus Art Museum and Center of Science and Industry (COSI) are fascinating educational opportunities, and Franklin Park Conservatory and Botanical Gardens is one of the most beloved institutions in town.
Columbus has a wealth of individual neighborhoods with unique identities and communities including German Village, a National Register of Historic Places-listed district, the Brewery District, Olde Towne East and more.
For shopping, hit up the Short North neighborhood or Easton Town Center. While there, swing by Columbus native apparel company Homage, which produces unique sports apparel, including Clippers gear.
Food and Drink
Culinary options run the gamut from classic holes in the wall to eclectic cuisine in Ohio's capital city. Near the ballpark, Betty's Bar is a legendary dive featuring an indoor fireplace, carpeted bathrooms (for some reason) and cheap drinks. A short distance away, Nada describes itself as serving up "soulful, Latin-inspired small plates" to great reviews.
Moving On
Guardians fans have three Minor League team options in their home state with Triple-A Columbus, Double-A Akron and High-A Lake County all within a two-hour drive from the parent club. Outside of the Guardians system, though, there are many other potential stops within driving distance including Triple-A Toledo and High-A Dayton also in Ohio, Double-A Erie and Altoona not far away in Pennsylvania, and three High-A teams in Michigan.
The Road to Cleveland
Columbus is the last stop on Guardians prospects' journey to Cleveland and their third in the state of Ohio of the system's four levels. After starting at Single-A Lynchburg in Virginia, Cleveland prospects head to their parent club's state, first journeying to High-A Lake County before heading to Double-A Akron. Their final Minor League destination is the state's capital before arriving in Cleveland.
Single-A: Lynchburg Hillcats
High-A: Lake County Captains
Double-A: Akron RubberDucks
Triple-A: Columbus Clippers