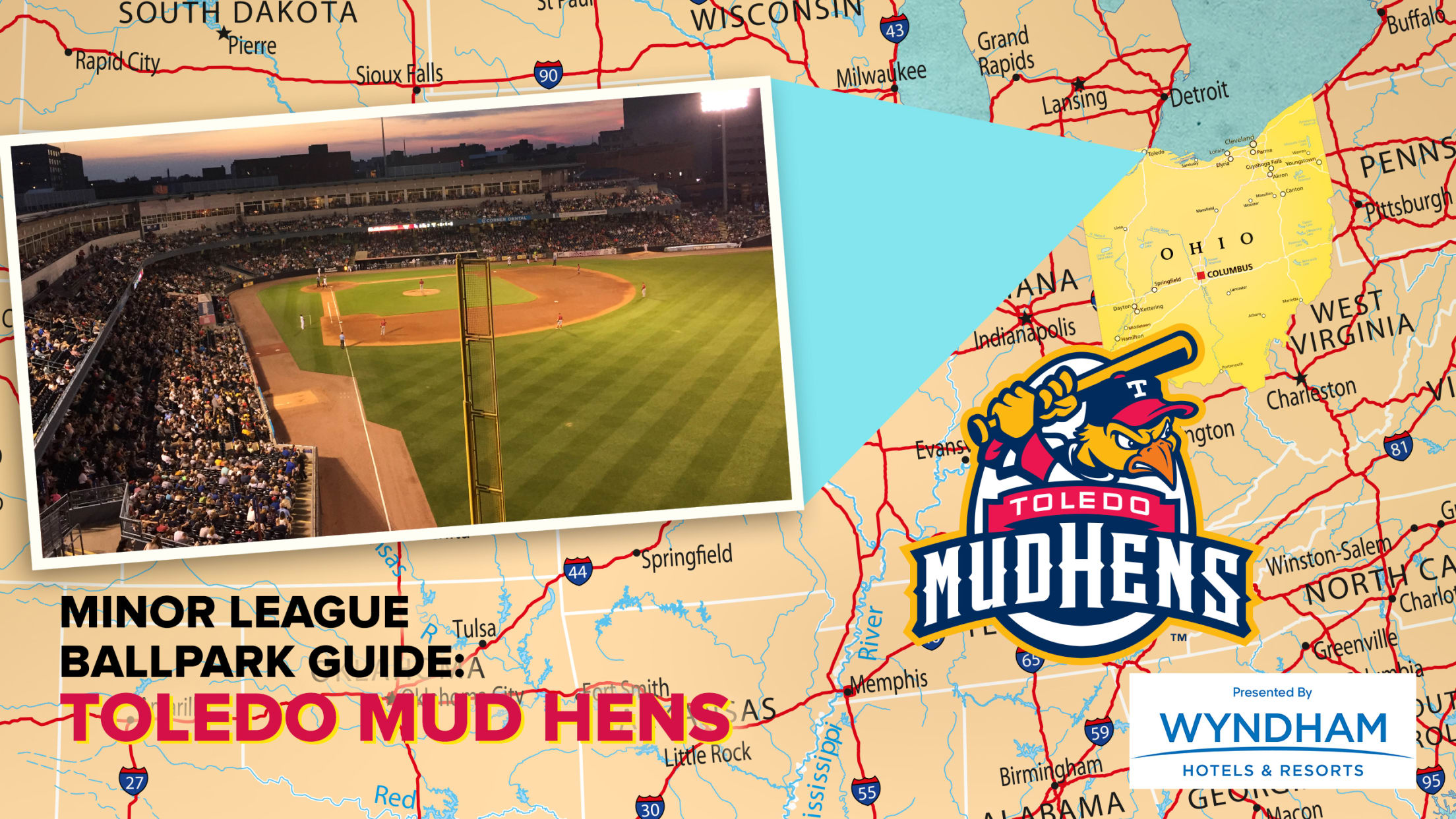 Scroll
Explore Toledo's Fifth Third Field
Welcome to Fifth Third Field, a neighborhood-defining ballpark located in Toledo's Warehouse District. The city's rich baseball history collides with a top-of-the-line modern-day ballpark experience, resulting in one of the most unique and vibrant gameday atmospheres in Minor League Baseball.
Toledo Mud Hens (Triple-A affiliate of the Detroit Tigers since 1987)
Established: 1965
League: International League
Ballpark: Fifth Third Field (opened 2002)
Championships: 1968, 2005, 2006
Notable Alumni: Curtis Granderson, Kirby Puckett, Joe Nathan, Joe Niekro, Lance Parrish, Max Scherzer, Justin Verlander, Frank Viola, all-time Minor League Baseball home run leader Mike Hessman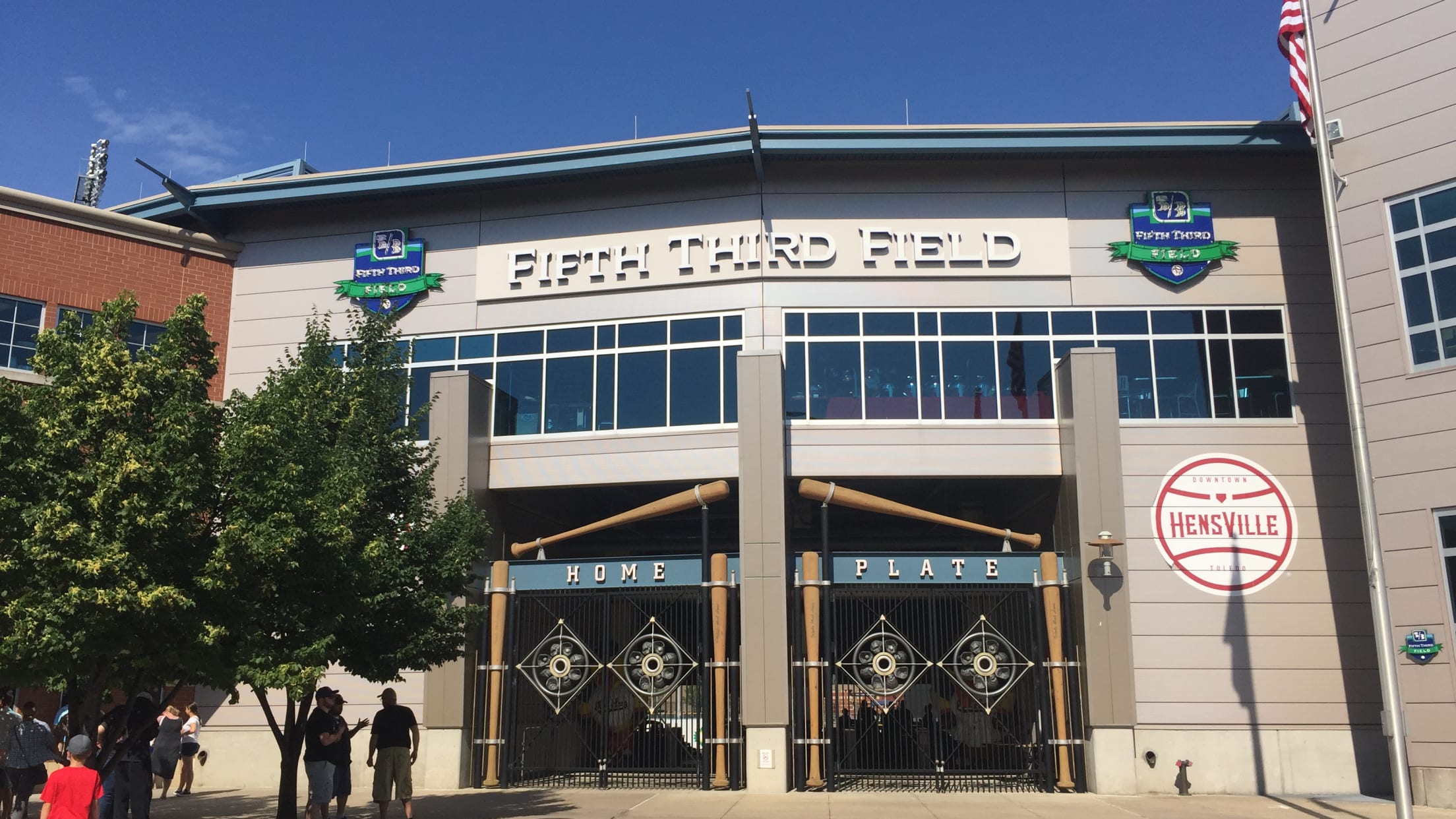 Toledo native Jamie Farr made the Mud Hens an internationally known name in the 1970s, as his Maxwell Klinger character regularly wore the team's hat and jersey in episodes of M*A*S*H. The Mud Hens were an enduring entity long before this improbable breakthrough, however. This team name, a reference to the birds who inhabited the marshland located near their then-home of Bay View Park, was first employed in 1896. For the next 56 years, Toledo more often than not fielded a team named the Mud Hens.
The current iteration of the franchise debuted in 1965, following 13 seasons in which Minor League Baseball was absent in the northern Ohio city. Originally a New York Yankees affiliate, this Triple-A International League entity went on to partnerships with Detroit, Philadelphia, Cleveland and Minnesota before once again affiliating with Detroit in 1987. (This currently stands as the seventh-longest active affiliation in all of Minor League Baseball.) From 1965 through 2001 the Mud Hens played at Ned Skeldon Stadium, a converted racetrack located in the Toledo suburb of Maumee, Ohio. Fifth Third Field opened its doors in 2002.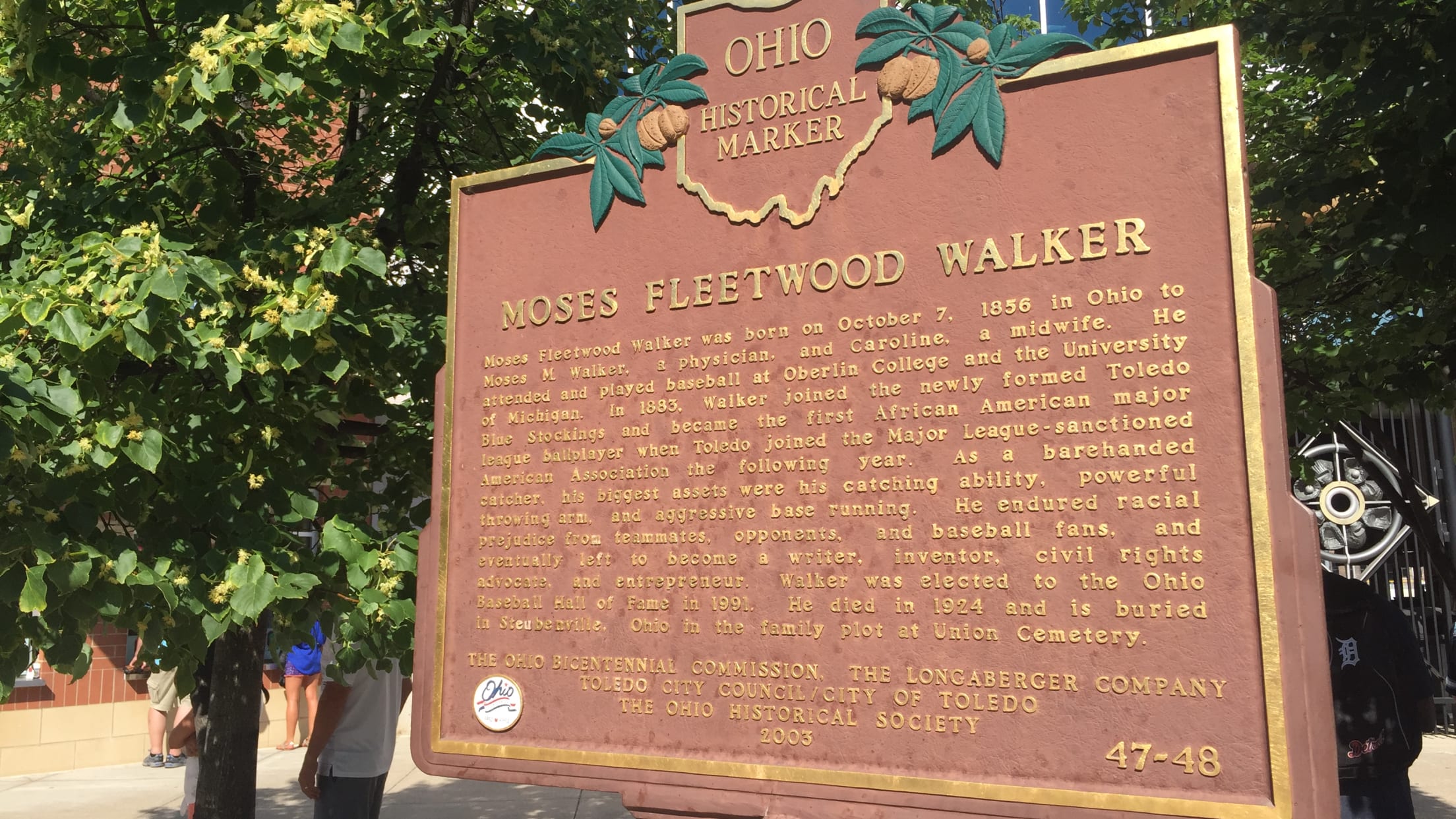 It is worth noting that professional baseball in Toledo predates the Mud Hens. The city's first professional baseball squad, the Northwestern League's Toledo Blue Stockings, debuted in 1883. The following season the Blue Stockings joined the American Association, now classified as a Major League. During these two seasons the Blue Stockings' roster included Moses "Fleetwood" Walker, the last Black player to play in the Majors until Jackie Robinson in 1947. Toledo also fielded an American Association team in 1890, the Maumees. (Toledo is located at the mouth of the Maumee River, which connects with Lake Erie.)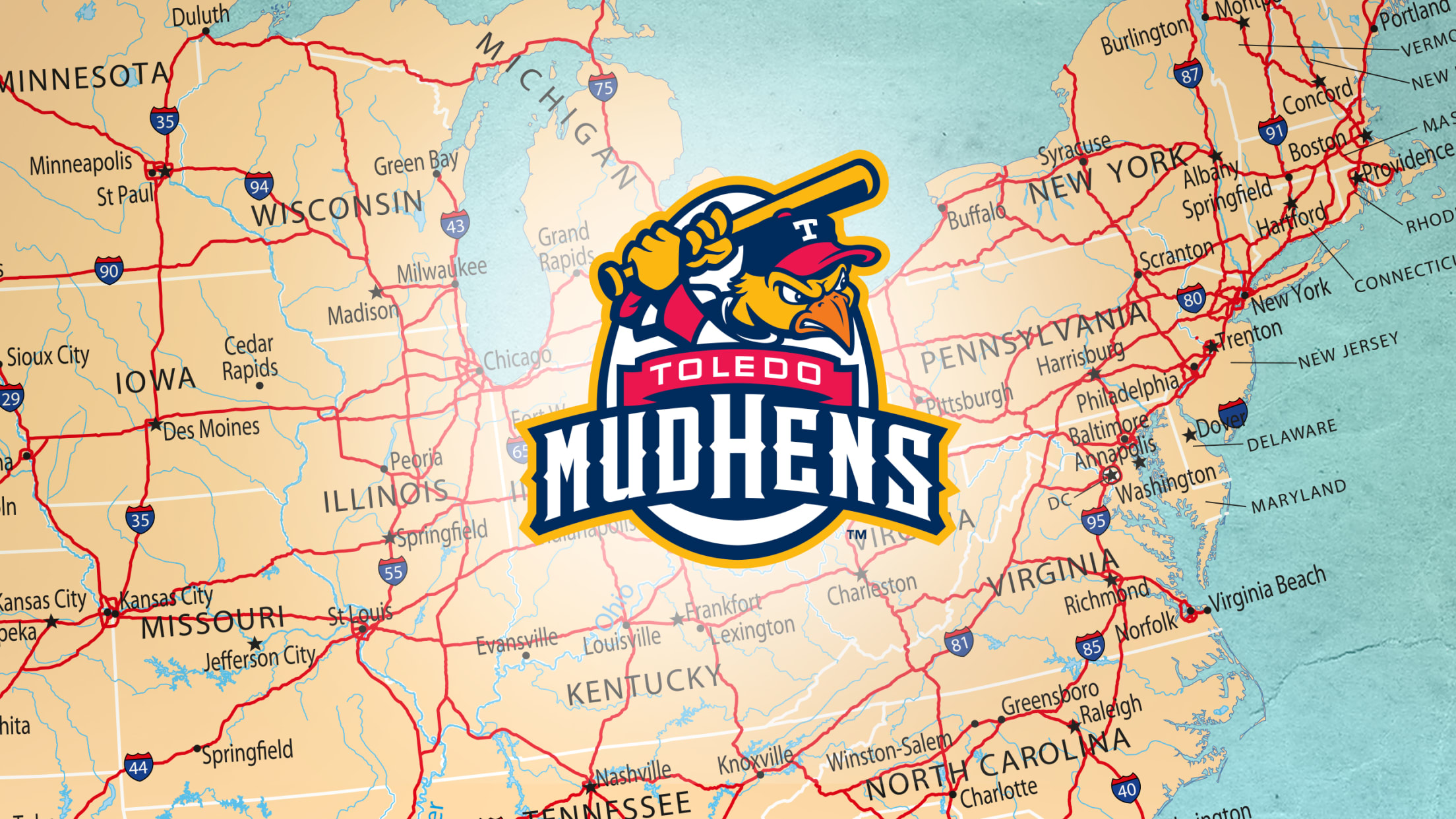 Fifth Third Field
Ballpark Location (via Google Maps)
Toledo Mud Hens Schedule
Toledo Mud Hens Roster
406 Washington Street
Toledo, Ohio, 43604
(419) 725-4367
Capacity: 10,300
Dimensions: left field, 320 feet; center field, 400 feet; right field, 320 feet
Park factors (2021-22)
100 = league average
Runs: 92 | Homers: 76 | Hits: 95
International League environment: 4.89 runs per team per game (seventh-highest among 11 full-season leagues)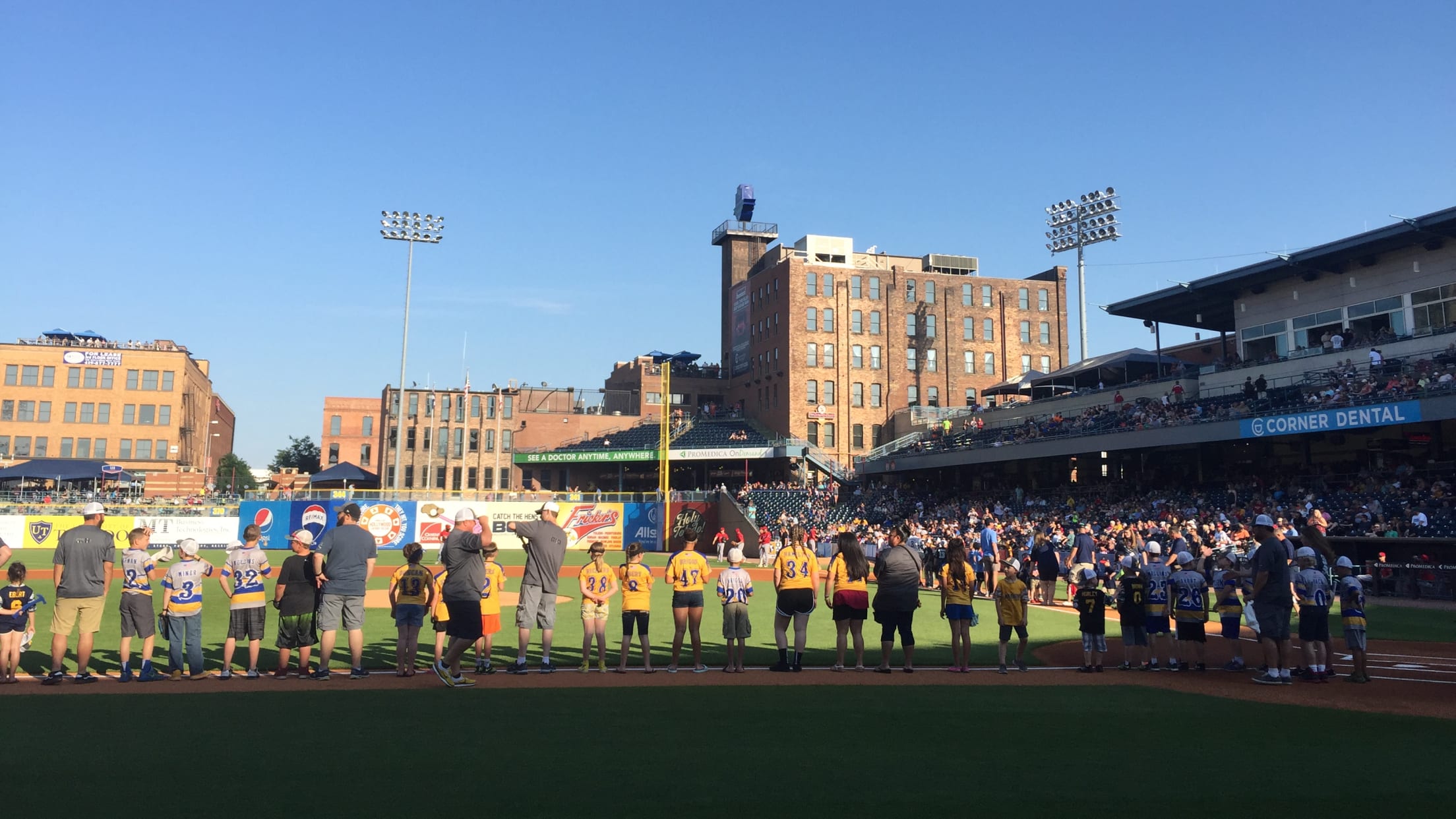 Fifth Third Field, whose construction breathed life into Toledo's moribund downtown, helped set the template for what a 21st-century Minor League ballpark can and should be. Nearly two decades later it still feels fresh. The ballpark is nestled snugly in the Warehouse District; its brick exterior is in line with the architectural character of the surrounding buildings. There are two levels of seating, a 360-degree concourse and numerous creatively structured group areas, which combine to offer many unique vantage points of both the action on the field and the surrounding area. Make sure to take a stroll down Mike Hessman Home Run Alley, located on the left-field concourse underneath the videoboard. Hessman, Minor League Baseball's all-time home run leader, hit 184 of his 433 dingers as a member of the Mud Hens.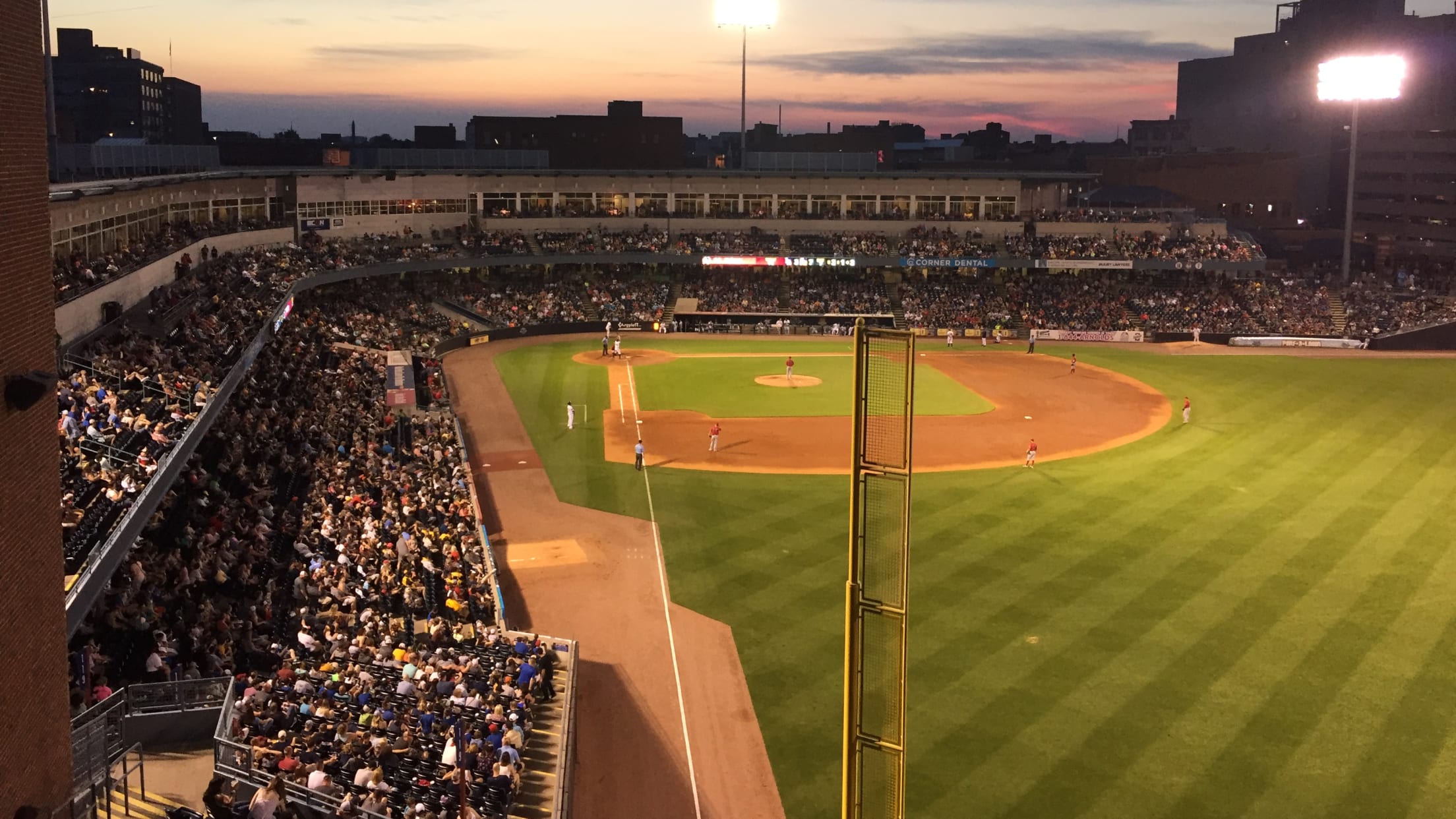 At Fifth Third Field, the ballpark experience isn't limited to the ballpark itself. The Mud Hens' home is part of "Hensville," which includes three historic buildings located in the immediate vicinity of Fifth Third Field. 9 North Clair Street, situated just beyond right field, houses the Holy Toledo! Tavern restaurant on its ground floor. The Holy Toledo! Skydeck and Rooftop group areas are atop the restaurant, offering stunning gameday views.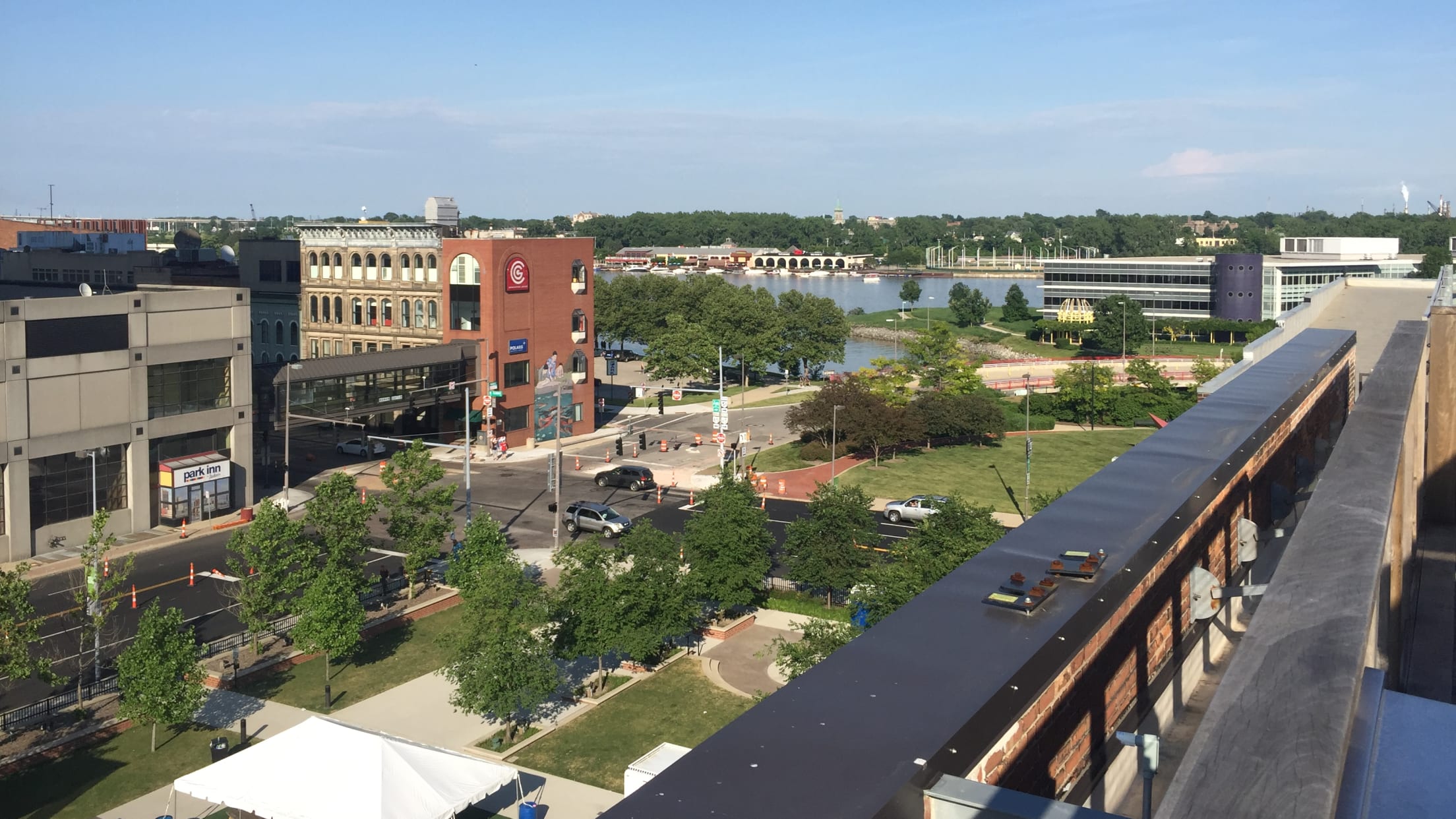 28 North Clair Street, located across the street from the center-field side of Fifth Third Field, is home to Fleetwood's Tap Room (named for Moses "Fleetwood" Walker). Like the Holy Toledo! Tavern, Fleetwood's Tap Room is a full-service bar and restaurant and its roof is utilized as a group space during Mud Hens games. Hensville Park, an outdoor area with a concert stage, sits next to Fleetwood's Tap Room, across from Fifth Third Field's center-field entrance. The Mud Hens also own and operate the ECHL's Toledo Walleye, who play at the nearby Huntington Center. This, too, is considered part of Hensville. In short: There's a lot going on.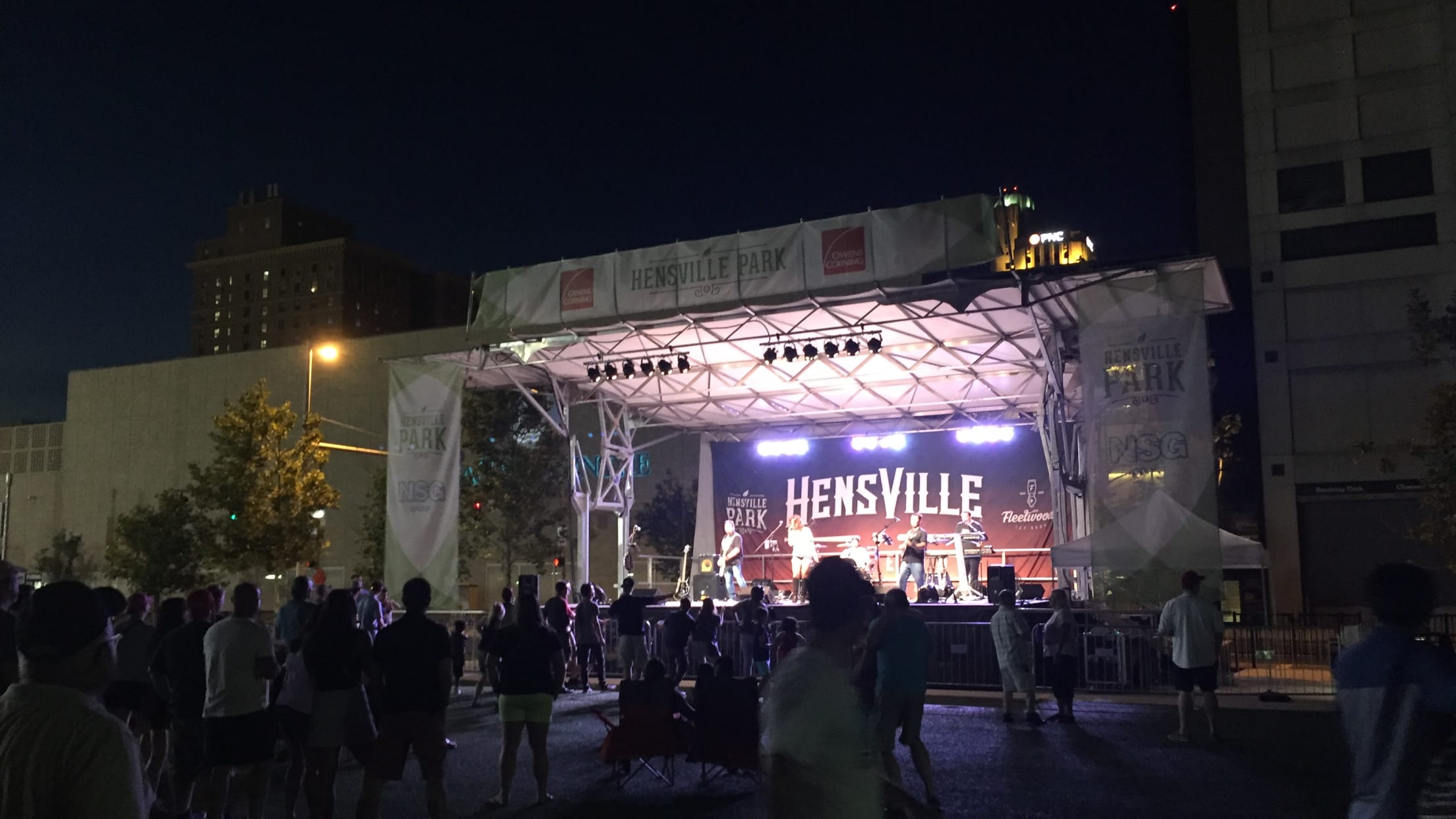 Concessions
Fifth Third Field is filled with quirky tributes to hometown heroes, and this trend is readily apparent when it comes to the ballpark's concession stands. Gilhooley's Sports Bar and Grill is named after Frank Gilhooley, the voice of Toledo baseball from 1953 through 2009. There, one can find "BacHen" Burgers and the Bloomin' Onion Burger. Mudzarella's, named after mascot Muddy Mud Hen, serves up slices of Toledo-based Marco's Pizza. Farr Out Funnels is named for M*A*S*H star Jamie Farr, the world's most famous Mud Hens fan. This is the spot to go to satisfy one's sweet tooth, as in addition to funnel cakes one can find root beer floats and sundaes made with local Toft's ice cream.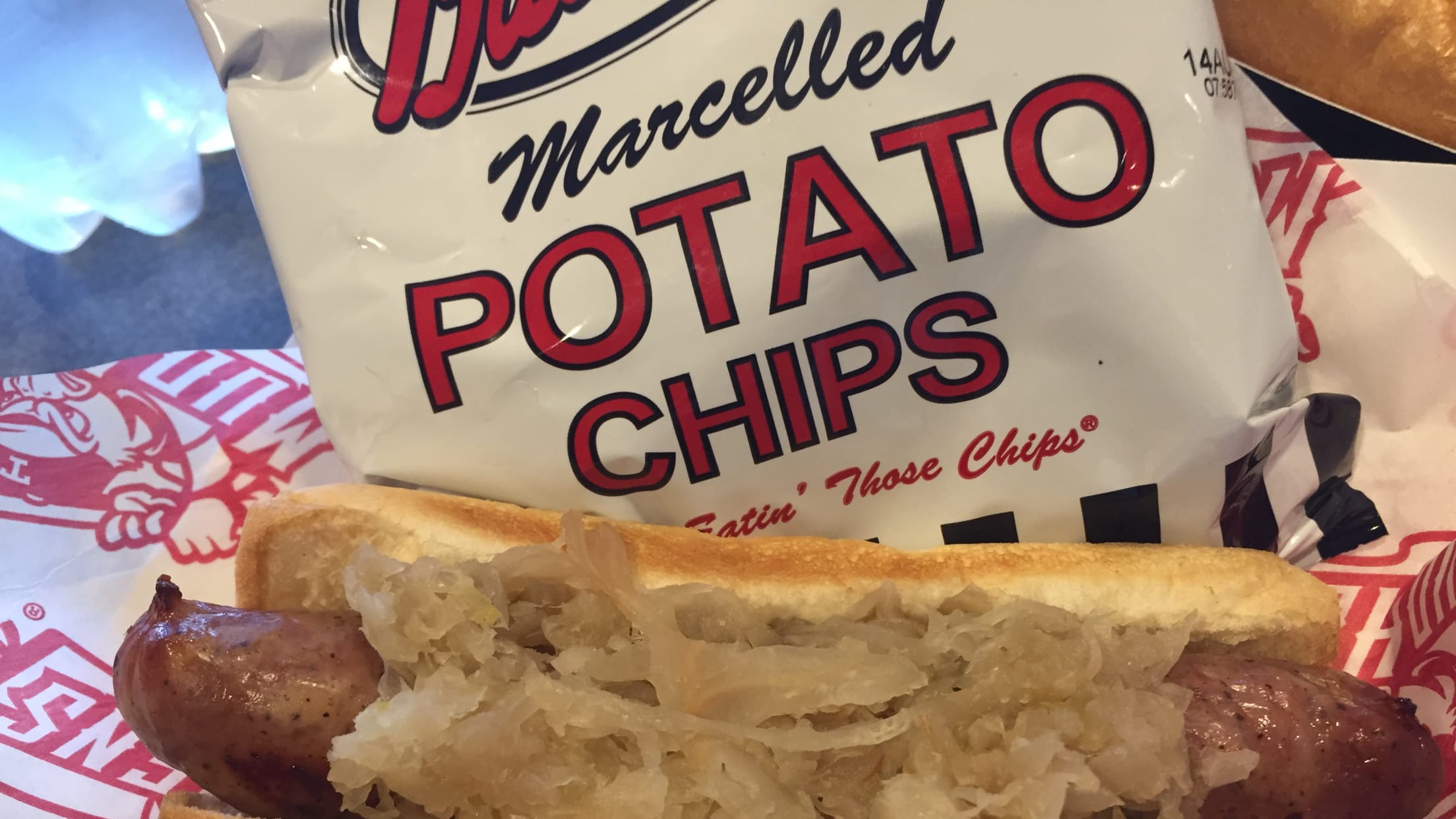 Other places to eat within Fifth Third Field include Hen and Hound (hot dogs and chicken) and Suds and Wieners (serving up Kielbasa from the Toledo institution that is Stanley's Market).
Mascots
Similar to one of Sesame Street's most famous denizens, Muddy the Mud Hen is a big yellow bird. He's been a presence at Mud Hens games since the team called Ned Skeldon Stadium home. In 2002, the same year that Fifth Third Field opened, Muddy was joined by Muddonna. The team describes her as "the original 'Material Bird'" and nearly two decades later she's still in vogue. Ask Muddonna for a picture and she'll strike a pose. There's nothing to it.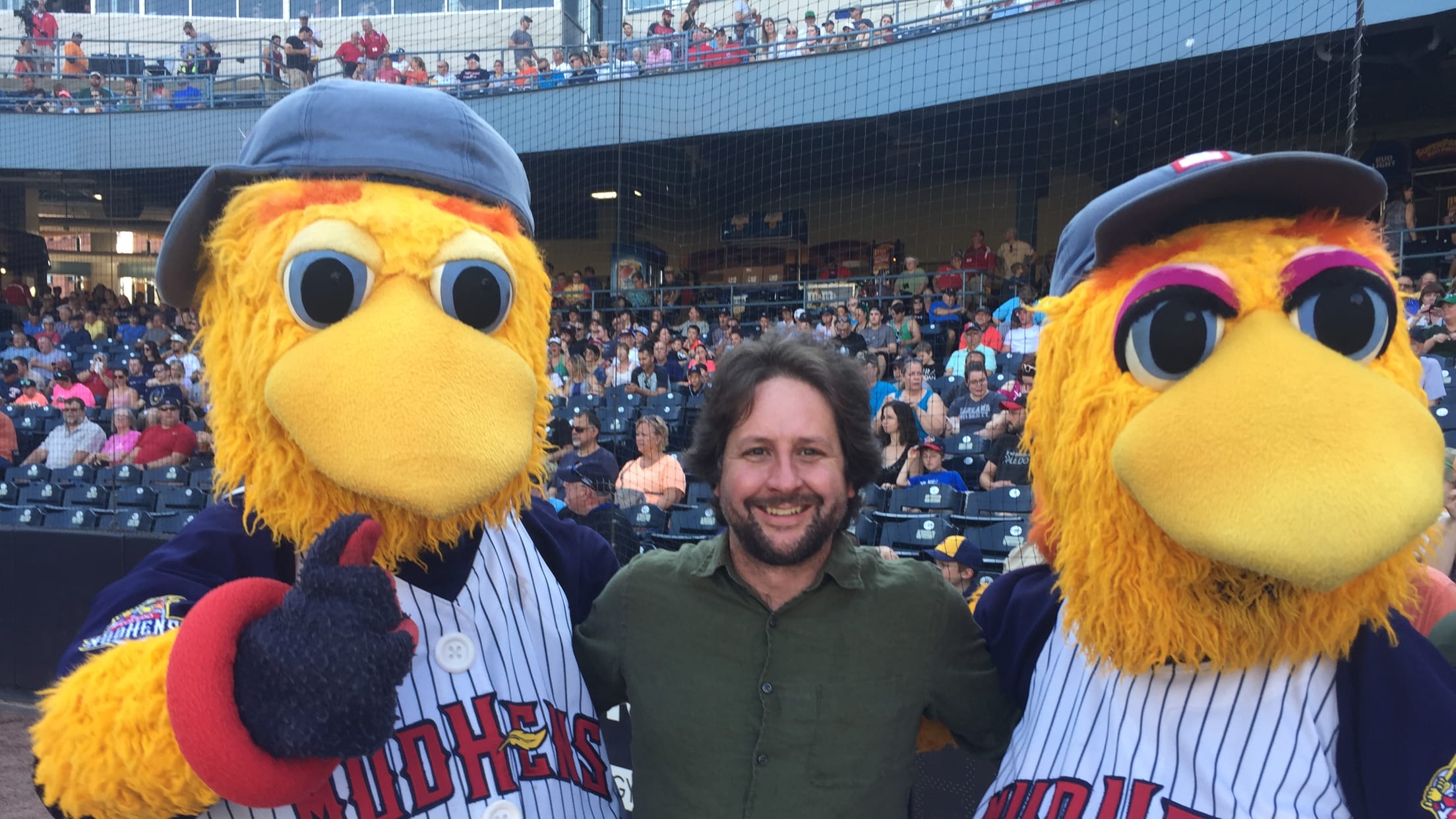 Local Attractions
Toledo is known for manufacturing glass and thus one of its nicknames is "The Glass City." The Toledo Museum of Art reports that its "American glass holdings rank among the principal collections in the field." Much of this collection is housed in the museum's Glass Pavilion. Toledo's nautical history can be explored at the National Museum of the Great Lakes, located on the banks of the Maumee River. Downtown Toledo is also home to the Toledo Zoo and Aquarium, as well as Imagination Station (an interactive science center).
Food and Drink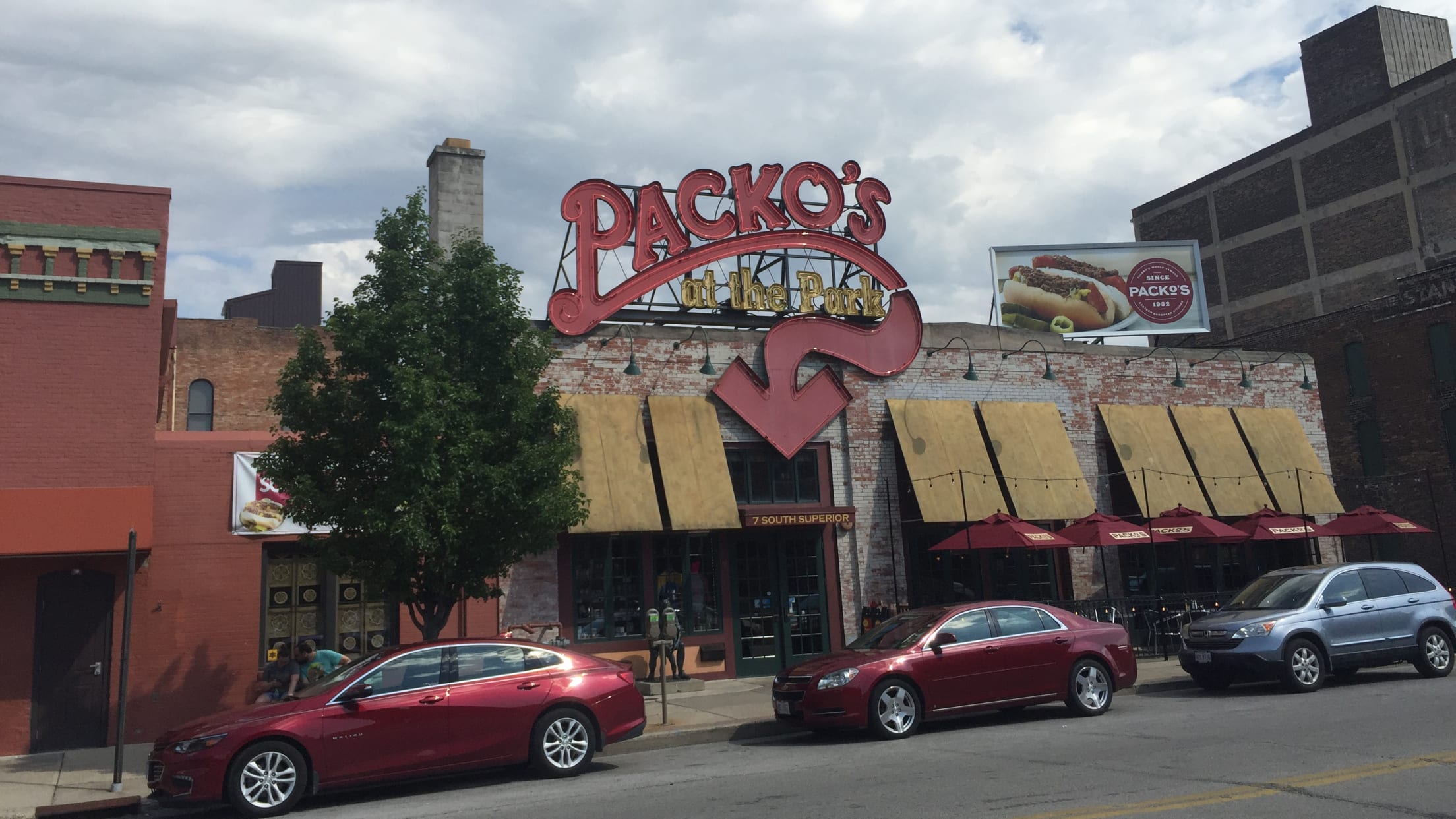 Getting a hot dog before or after a baseball game may seem redundant, but not if you're visiting Fifth Third Field. Across the street one finds [Tony] Packo's at the Park, offering world-famous chili dogs, almost equally legendary pickles and a menu full of Eastern European comfort foods. This is one of four Tony Packo's locations in the area. The original is located on Front Street, in the Hungarian neighborhood of Birmingham. Autographed buns line the restaurant's walls, signed by all manner of hot-dog-loving celebrities.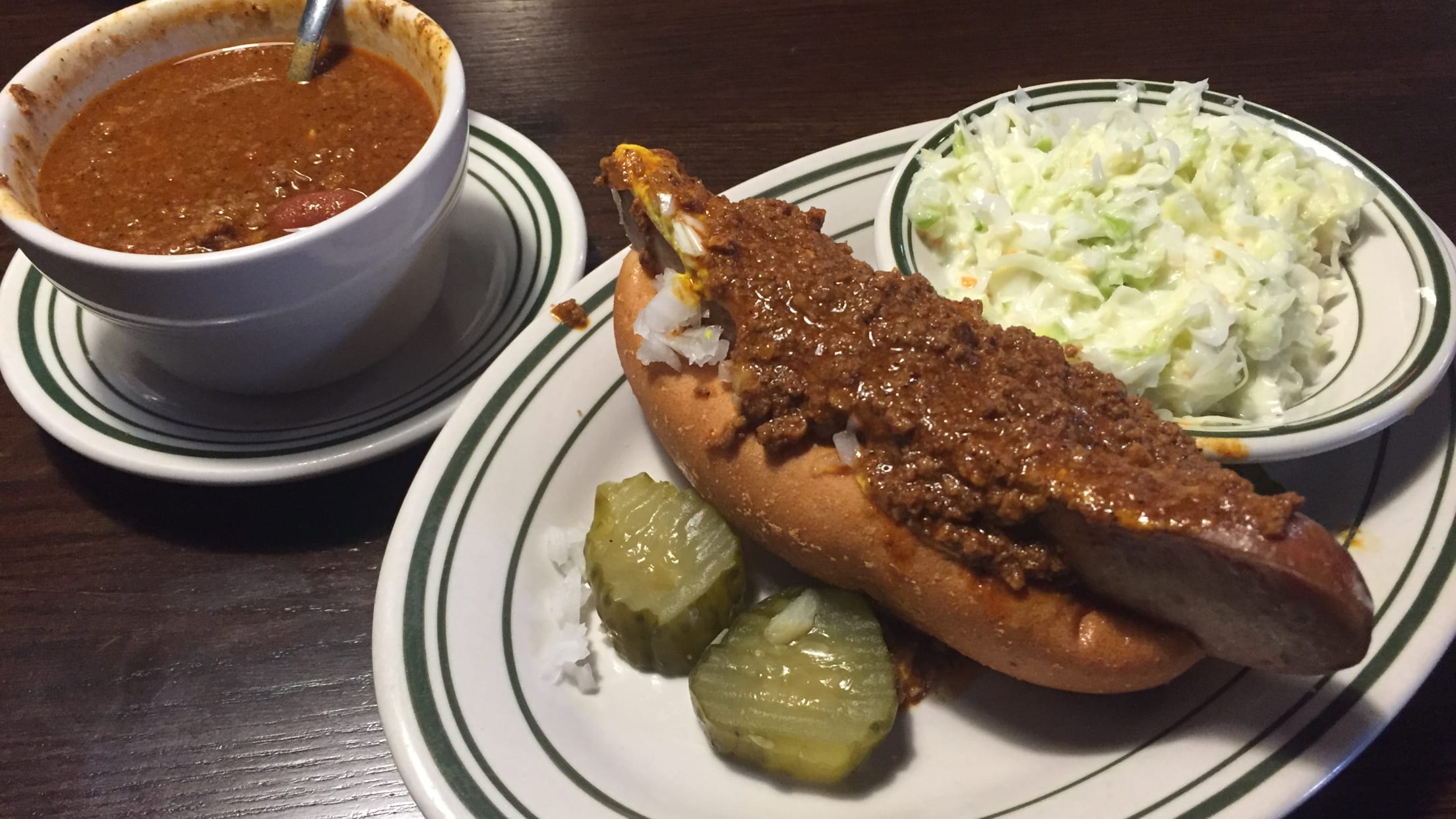 Packo's at the Park is one of many food and beverage options located in close proximity to the ballpark. Other options include the aforementioned Holy Toledo! Tavern and Fleetwood's Taproom, both part of Fifth Third Field's larger "Hensville" ecosystem. Fricker's is a sports bar known for its chicken wings, while the Tin Can Bar is known for its dedication to alcohol served in aluminum alloy containers.
Moving On
A trip to see the Mud Hens could serve as the launchpad for a visit to Michigan. Travel north to see the Lansing Lugnuts, West Michigan Whitecaps and, finally, the Great Lakes Loons. The Whitecaps, located just outside of Grand Rapids, are Detroit's High-A affiliate. To see Detroit's Double-A affiliate, head east toward the Erie [Pennsylvania] SeaWolves. Along the way, visit the Cleveland Guardians, Akron RubberDucks and Lake County Captains. Teams to the south of Toledo include the Fort Wayne TinCaps, Indianapolis Indians, Dayton Dragons and Columbus Clippers. In short: There are plenty of road trip options.
The Road to Detroit
The Mud Hens represent the final stop in the Tigers' Minor League system. Players start their journeys at Lakeland's Joker Marchant Stadium, which also serves as the Tigers' Spring Training facility. From there it's on to the West Michigan Whitecaps and the Erie SeaWolves.
Single-A: Lakeland Flying Tigers
High-A: West Michigan Whitecaps
Double-A: Erie SeaWolves
Triple-A: Toledo Mud Hens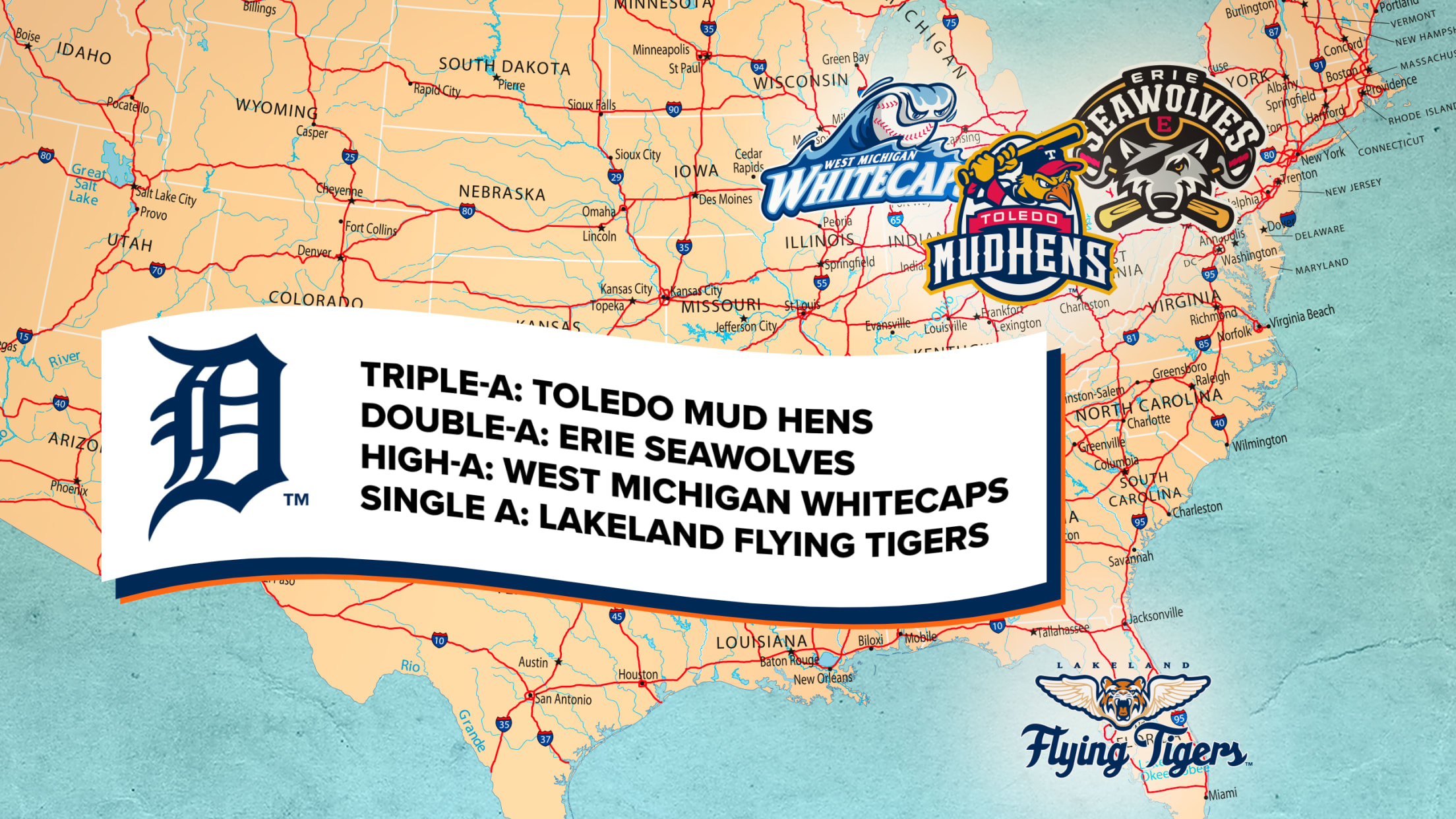 credits:
Benjamin Hill, who covers the business and culture of Minor League Baseball, has visited 182 Minor League ballparks.