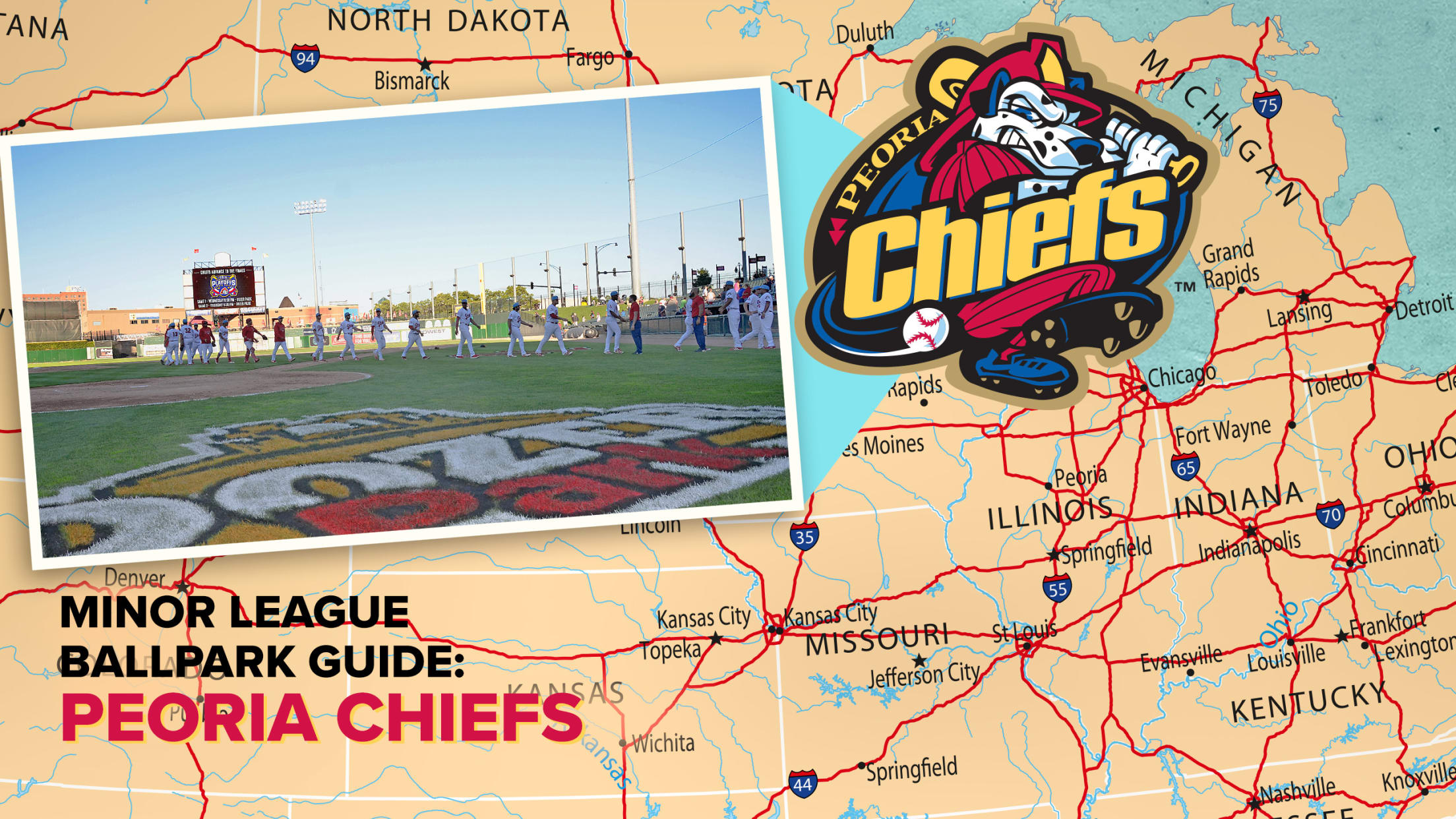 Scroll
Explore Peoria's Dozer Park 
Welcome to Dozer Park, a downtown stadium with an affinity for heavy machinery. If you want to see how it plays in Peoria, schedule a trip to see the hometown Chiefs.
Peoria Chiefs (St. Louis Cardinals affiliate since 2013)
Established: 1983
League: Midwest League
Ballpark: Dozer Park (opened 2002 as O'Brien Field)
Championships: 2002
Notable Alumni: Greg Maddux, Ryne Sandberg (manager), Albert Pujols, Yadier Molina, Kerry Wood, Joe Maddon (manager), Rafael Palmeiro, Mark Grace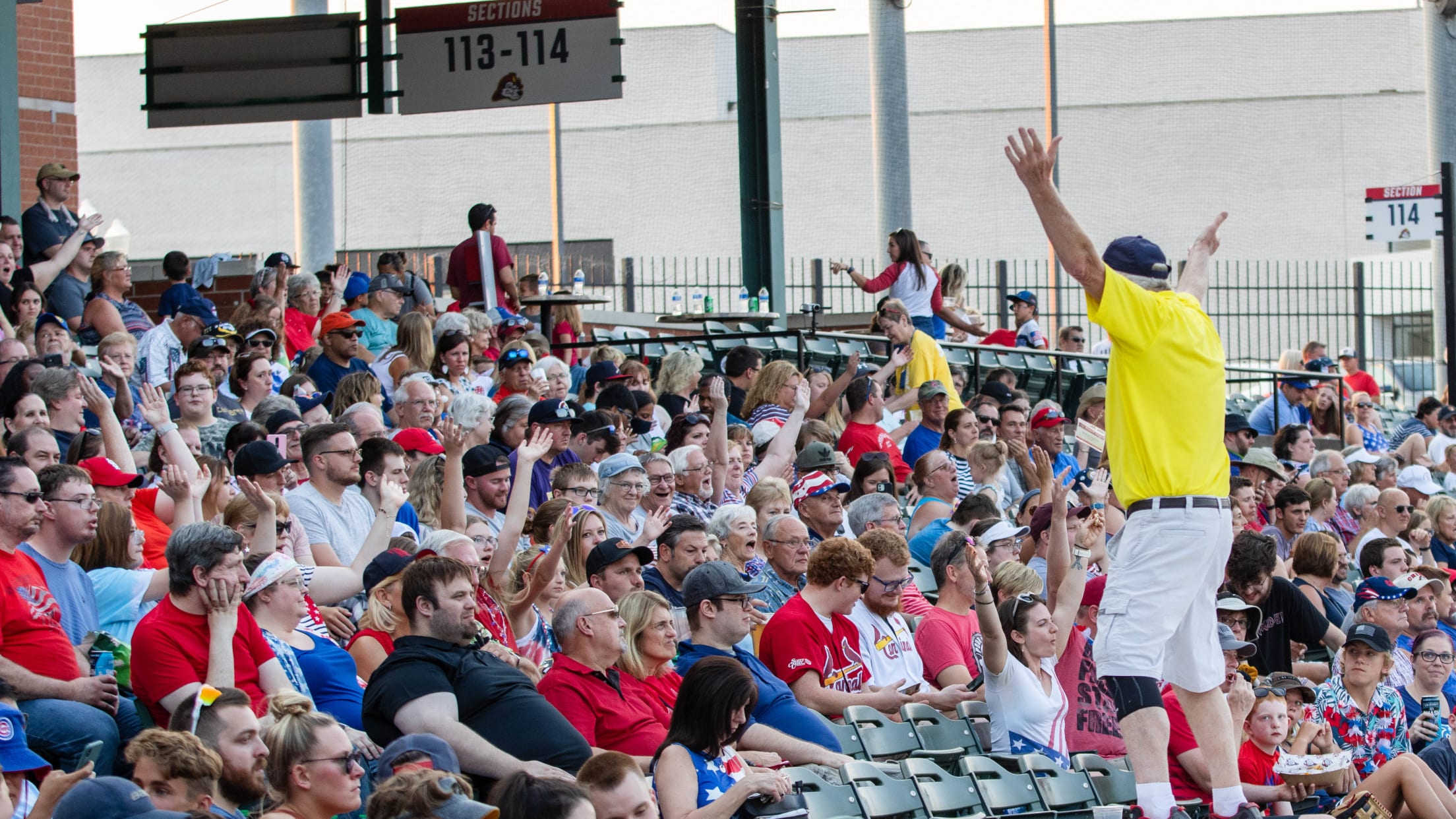 "Will it play in Peoria?"
This vaudeville-era query, most prominently uttered by Groucho Marx, simply meant "Will it appeal to mainstream audiences?" Peoria, in this case, was a stand-in for America writ large. America's pastime has long been played in Peoria, as the Illinois River city first hosted a team in the 1870s. Prominent Peoria teams from the late 19th and early 20th century include the Distillers (1898-1917), Tractors (1919-35) and the first iteration of the Chiefs (1953-57).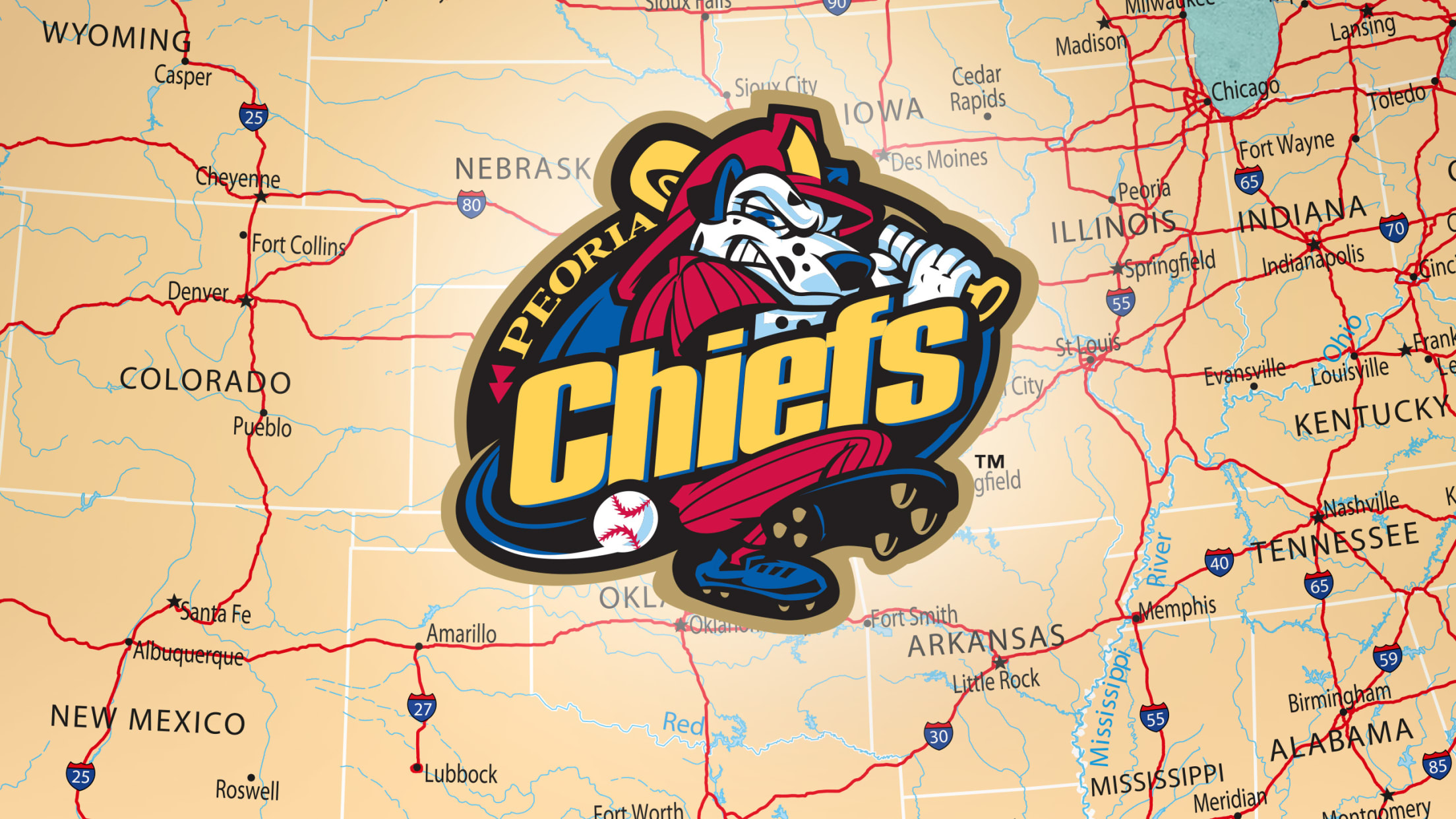 Peoria was without a Minor League team from 1958-1982; the following season the Peoria Suns began play in the Midwest League and in 1984 they changed their name to the Chiefs. After two seasons as an Angels farm team, the Chiefs began alternating affiliations between their region's two most popular Major League clubs: Cubs (1985-94), Cardinals (1995-2004), Cubs (2005-2012) and, finally, Cardinals (2013-present). The Midwest League, a Class A circuit through 2020, was reclassified as High-A in 2021 as part of a larger reorganization of Minor League Baseball.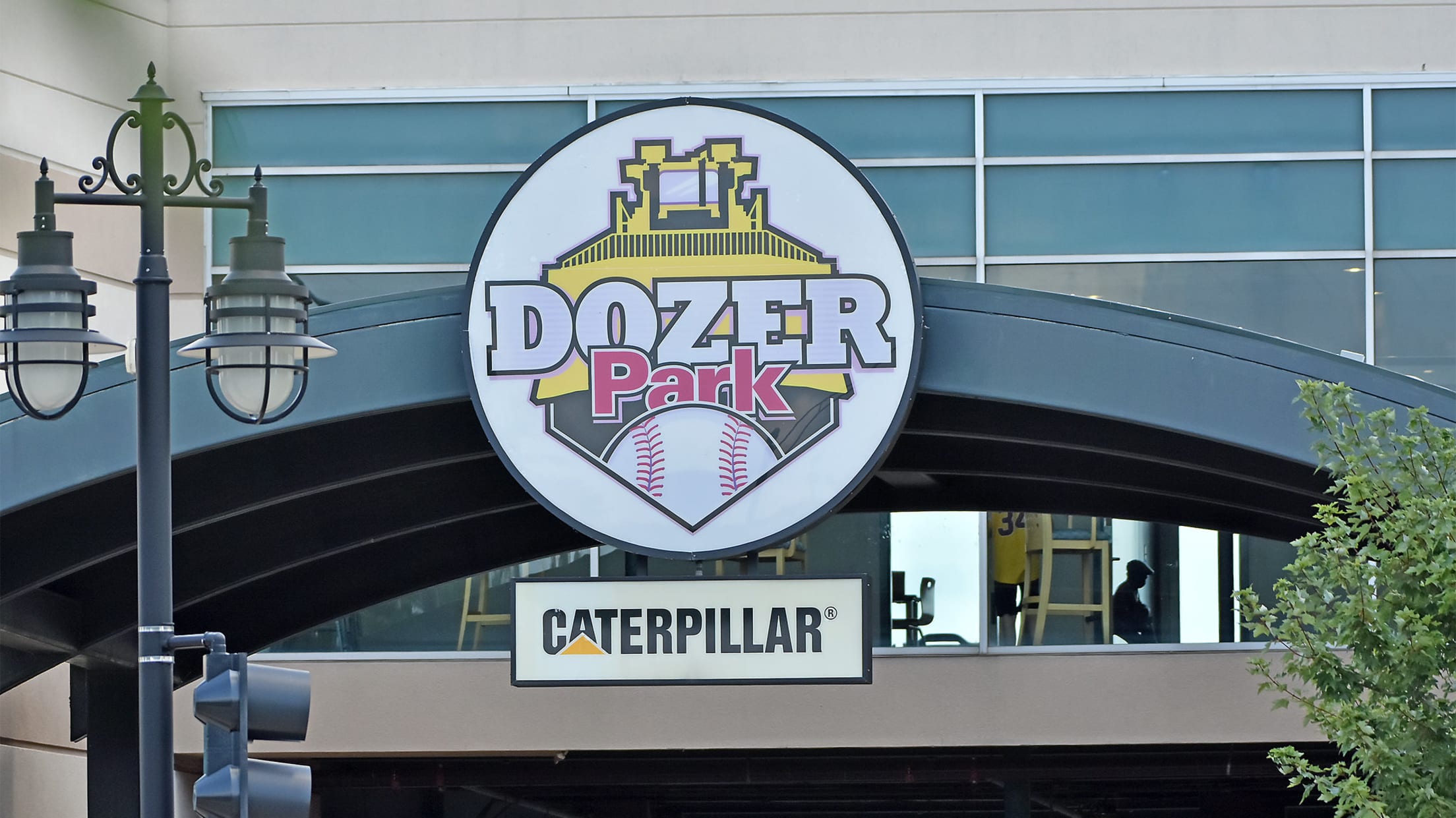 Dozer Park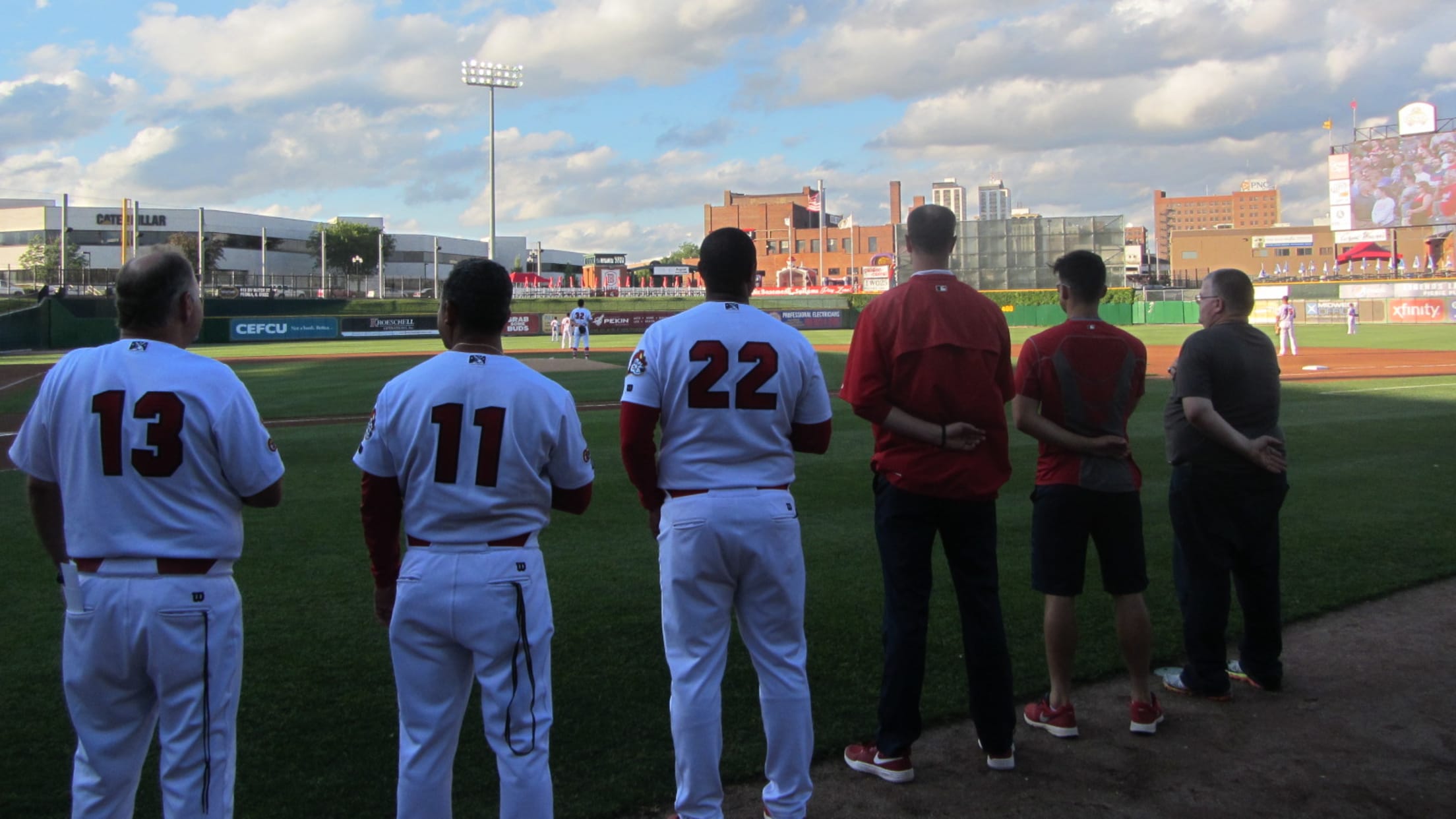 From 1983 through 2001 the Chiefs played at Meinen Field, which they shared with Bradley University's baseball team. During this time, under the leadership of owner Pete Vonachen, the team established a series of Midwest League attendance records. Vonachen, known as Peoria's "Mr. Baseball," later played a key role in laying the groundwork for Dozer Park. Today, when fans enter the stadium via the home plate entrance, they are greeted by a concourse statue depicting Vonachen handing a foul ball to a young fan.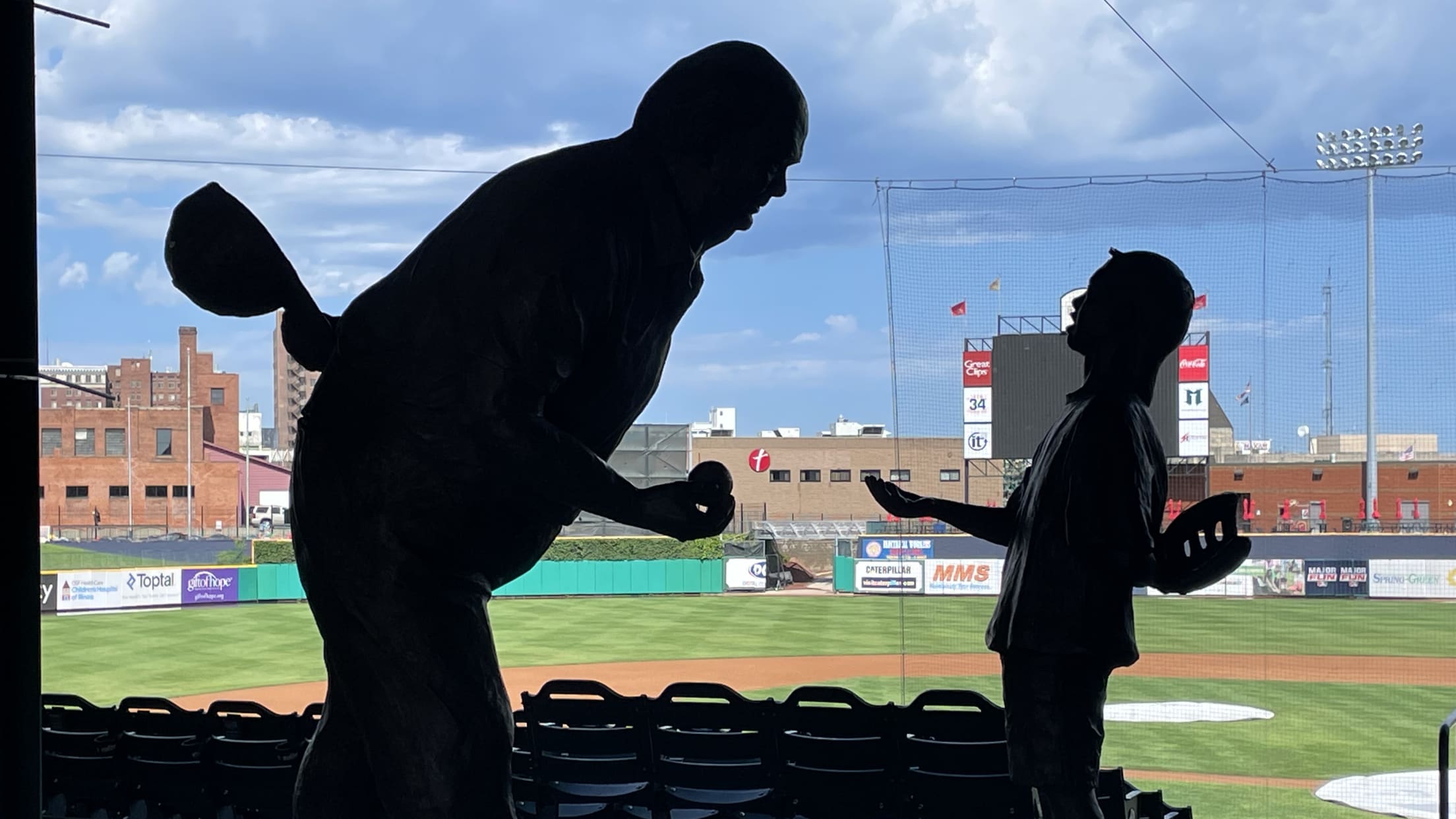 Dozer Park, originally known as O'Brien Field, is located in downtown Peoria, several blocks west of the Illinois River. Its current moniker is the result of a naming rights deal with Caterpillar, a construction equipment company that was originally headquartered in Peoria. A large Caterpillar office is located across the street from Dozer Park, on its left field side. The interactive Caterpillar Visitors Center is located nearby as well.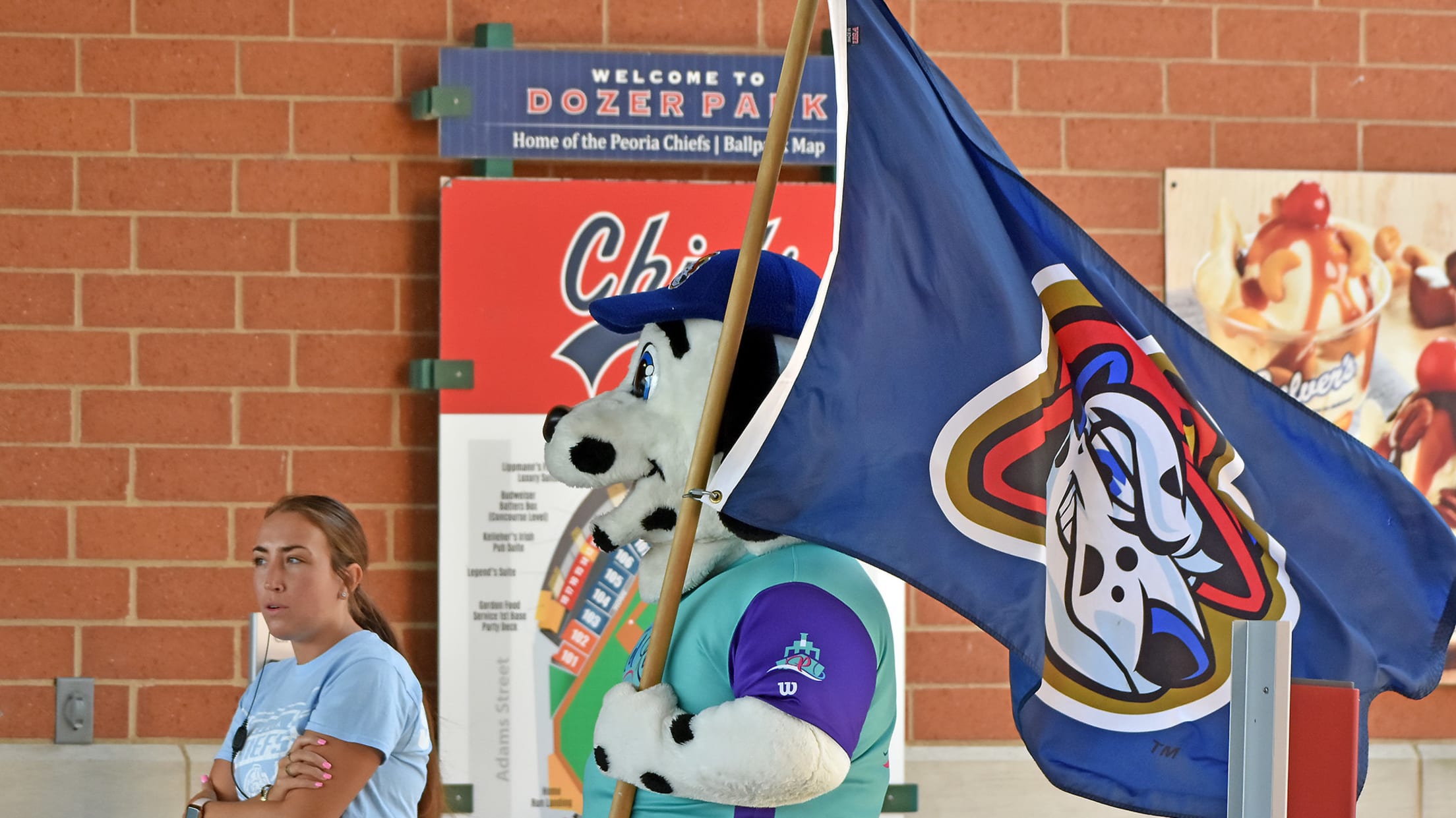 Speaking of heavy machinery, fire trucks are part of the Chiefs' aesthetic as well. The team name was originally a reference to the Native American Peoria tribe, for whom the city is named. The team moved away from Native American imagery in its branding and logos in 2005 and the Chiefs now visually represent themselves as fire chiefs. Team mascot Homer, featured in the primary logo, is a firehouse Dalmatian.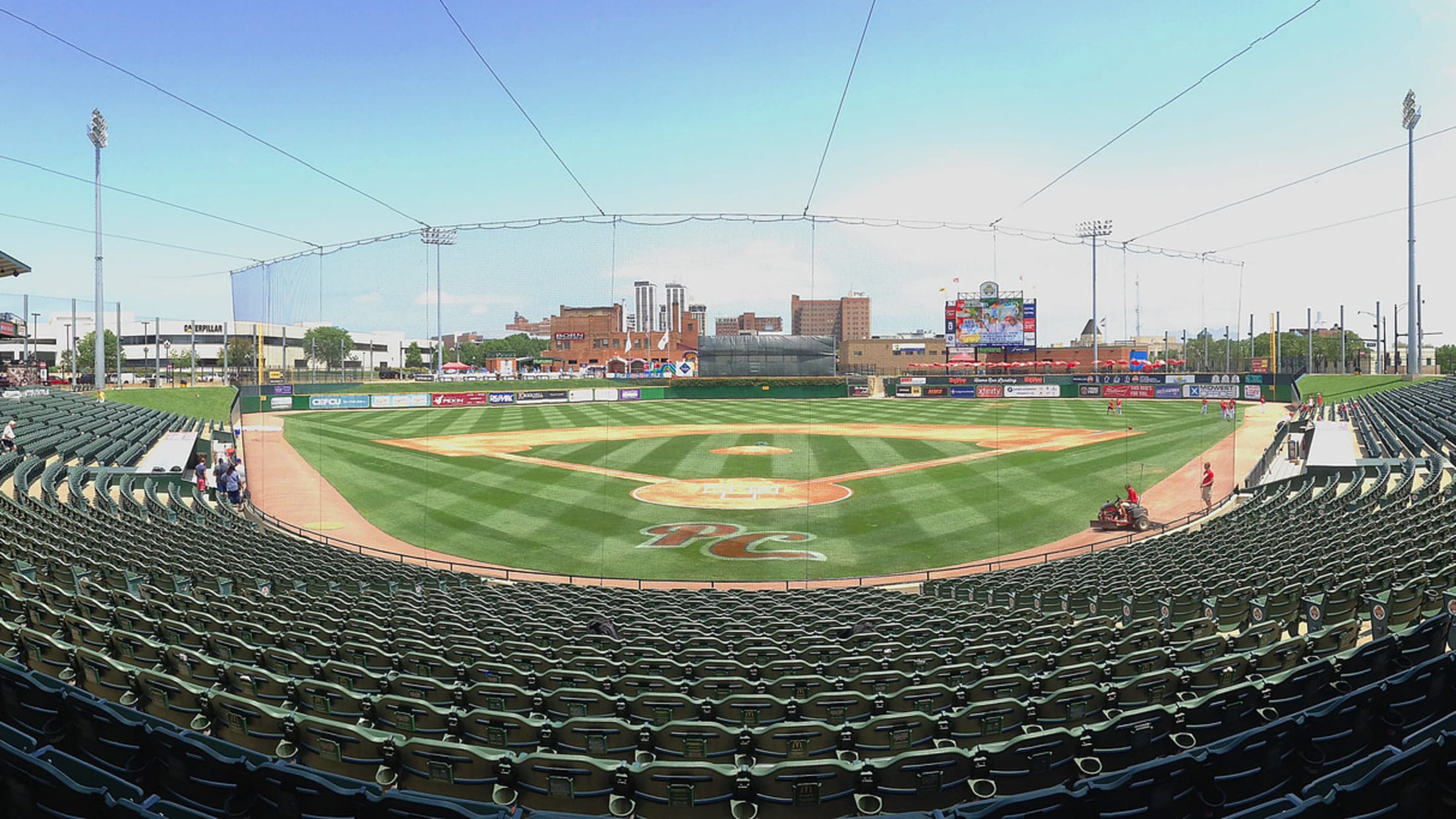 Many fans will arrive at Dozer Field after traveling via I-74, which runs to the east of the ballpark. Street parking is available in the surrounding area, and there are multiple nearby surface lots as well (including, most notably, the Caterpillar lot across the street). The lower portion of the stadium's exterior is comprised of brick, in line with many of the buildings that loom beyond the outfield.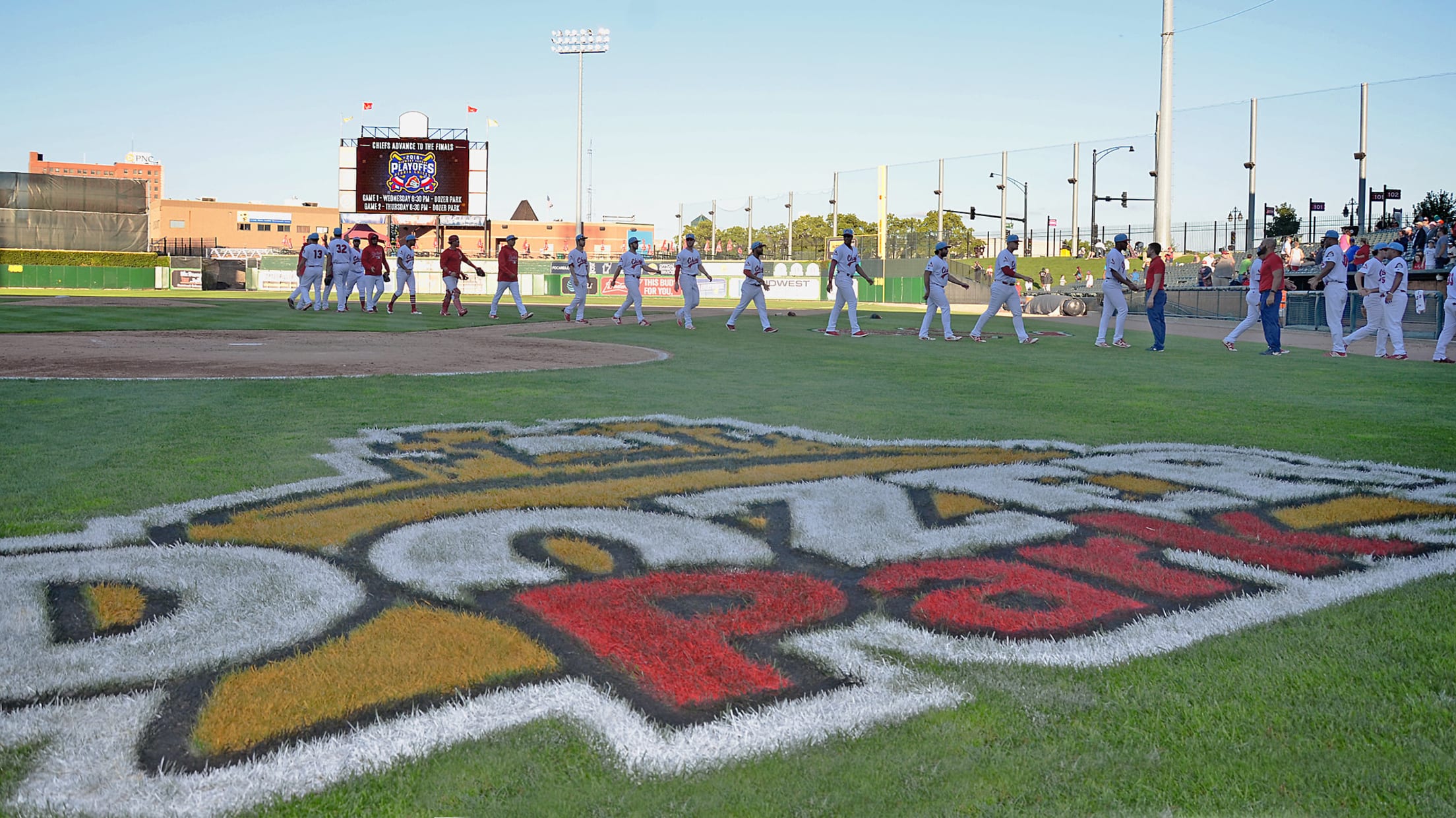 Inside, one finds a ballpark whose sensibilities are aligned with many others that opened during the early portion of the 21st century. A 360-degree concourse wraps arounds the stadium, providing views from all angles. The majority of the seats are located in the first-level bowl, which extends approximately halfway down the baseline on both sides before giving way to berm seating areas. A larger berm is situated in left field, with the Left Field Landing group area located behind it. Center field is home to the Kids Zone, while the area in right field is comprised of the Legends Landing Picnic Plaza.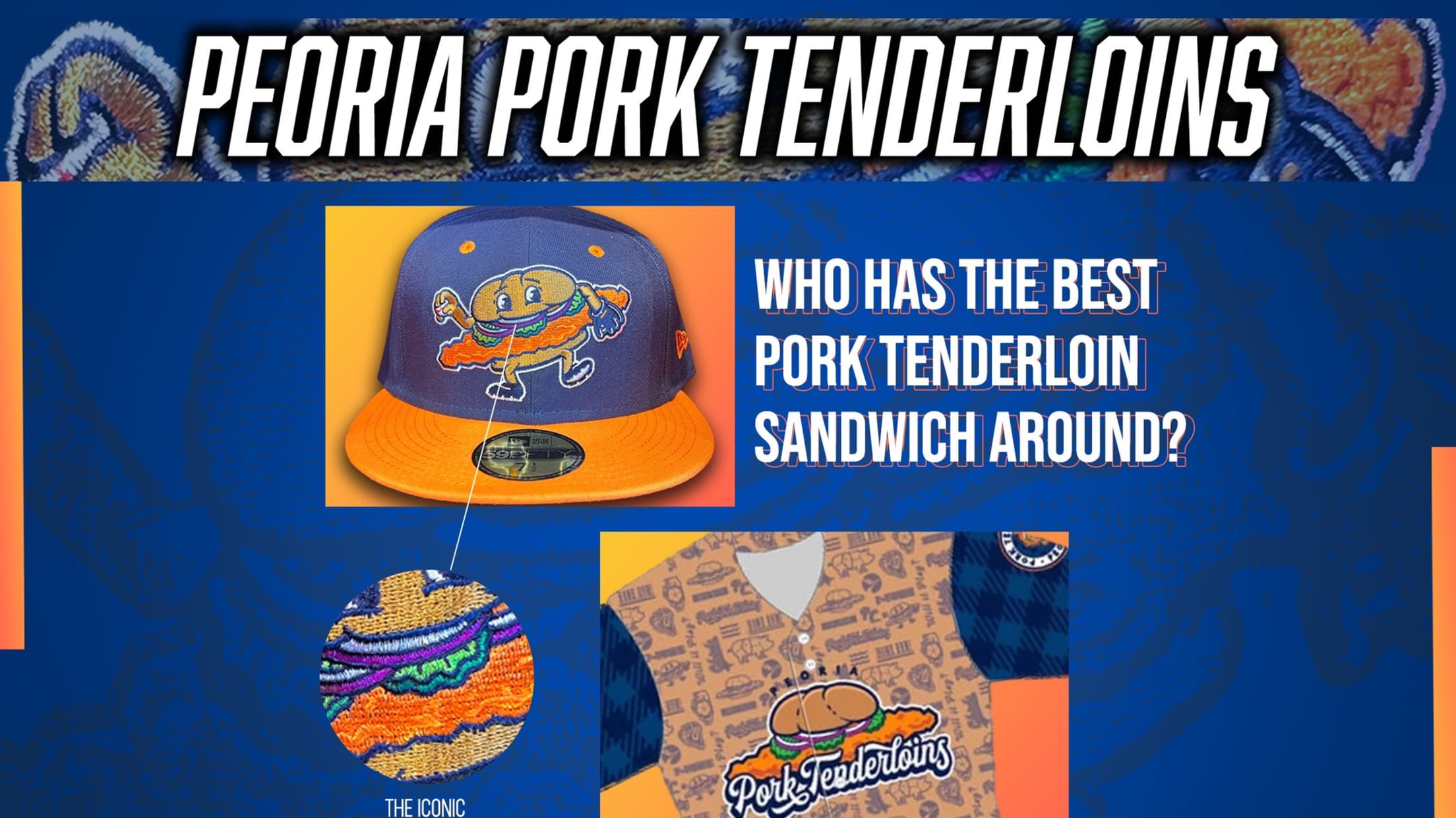 Concessions
In 2021 the Chiefs debuted a "Pork Tenderloins" alternate identity, paying tribute to one of the Midwest's most celebrated sandwiches. These breaded and fried monstrosities, which comically dwarf the size of the bun they are placed upon, are available at Honest Abe's Grill. Make it an even more filling meal by adding an order of deep-fried pickle spears.
Other notable concession stands include pizza by the slice at Pizza Pi, saucy sandwiches at Heartland Barbecue and Mexican fare at Comida de Rio (named after the Chiefs' Hispanic-themed Copa de la Diversión identity, El Rio de Peoria). Comida de Rio shares a space with Homer's Ice Cream, named after the team's firehouse mascot.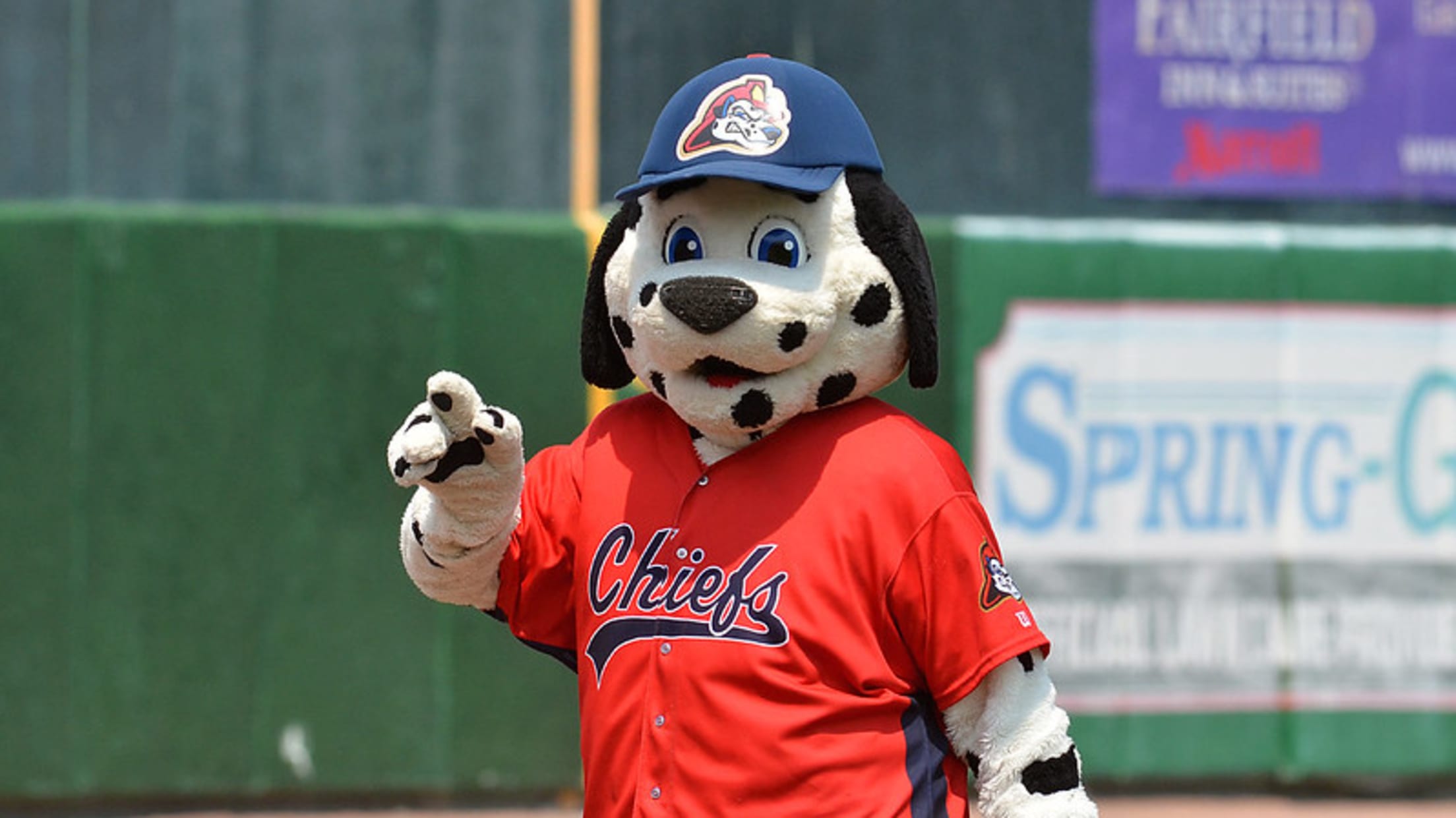 Mascot
Homer is the best overall mascot in the Minor Leagues, in the sense that he is the mascot most likely to be wearing overalls. The overalls are often complemented by a firefighter's hat, denoting his status as a blaze-busting canine par excellence. When he's not engaged in incendiary pursuits, Homer can be found at Dozer Park. He's easy to spot. Just look for the dog with the spots.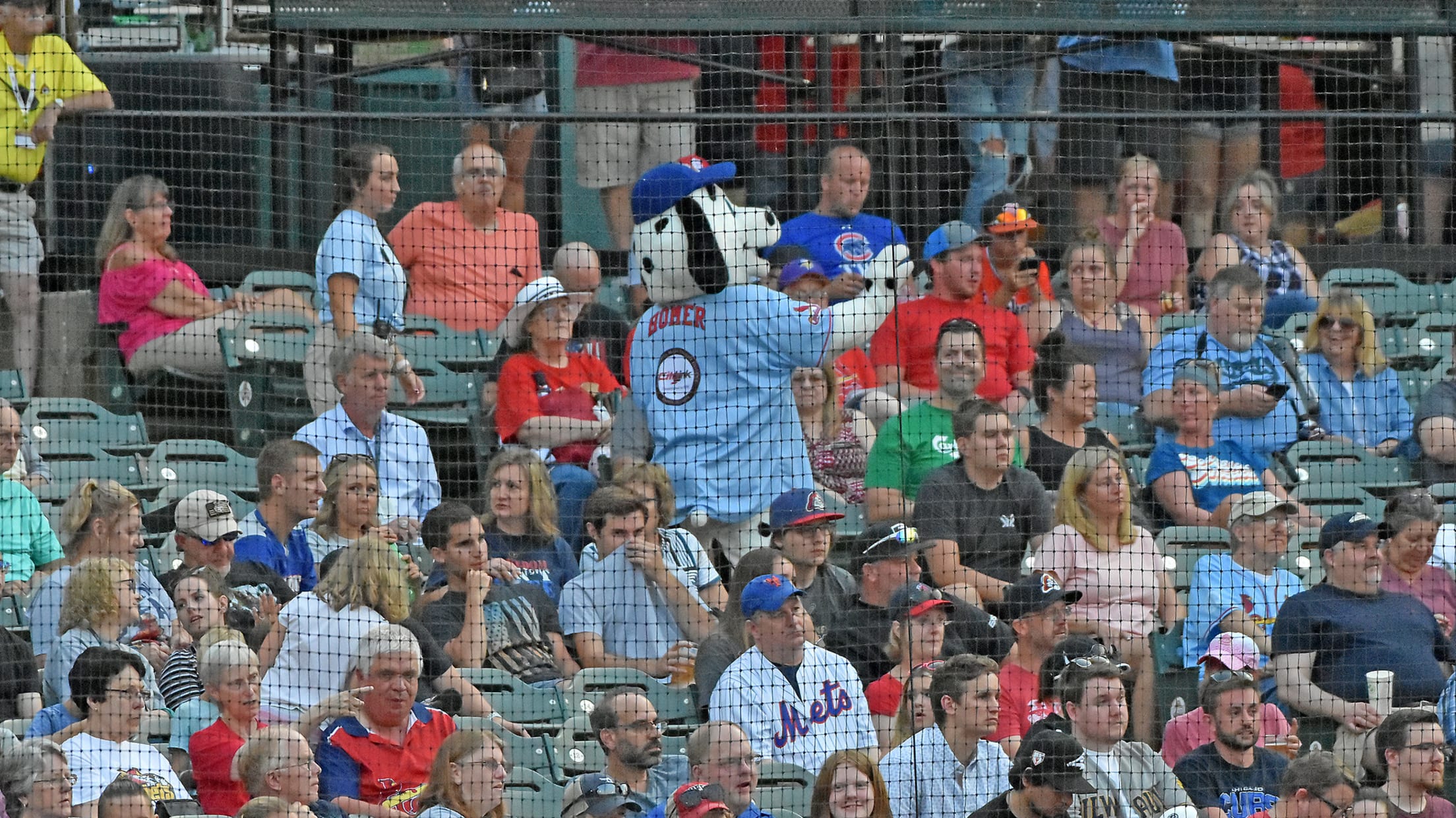 Local Attractions
Learn more about dozers at the Caterpillar Visitors Center, where kids can clamber upon the equipment and make their construction worker dreams come true. From there the Peoria Riverfront Museum is a short walk away. This multifaceted center of art and science includes the Dome Planetarium as well as the Peoria Holocaust Memorial. To see more Caterpillars, as well as an array of vintage trains, planes and farm equipment, head to nearby Dunlap and check out the Wheels O' Time Museum.
In 1910, upon visiting Peoria, President Theodore Roosevelt declared Grand View Drive to be "the world's most beautiful drive." See if you agree with our nation's 26th president and take a cruise of your own on this winding two and a half mile stretch of road.
Food and Drink
Dozer Park's downtown location puts it in close proximity to a variety of Warehouse District dining and drinking establishments. For a walking distance meal before or after the game, consider Kelleher's (waterfront Irish pub), Kenny's Westside (Irish pub, live music), Thyme (upscale American with craft beer and bourbon) and Sugar Wood-Fired Bistro (gourmet pizza).
East Peoria, sensibly located east of Peoria just across the Illinois River, is home to the Levee District and its many, many restaurants.
For ice cream, check out Emo's Dairy Mart on the corner of Prospect and War Memorial. Just look for the building with a giant clown on top of it.
(Thanks to Chiefs broadcaster Cody Schindler for providing the above recommendations.)
Lodging
As with most downtown ballparks, there are bountiful hotel options in close proximity to the ballpark (and across the river in East Peoria). For those looking to go a bit further afield, consider one of the region's campgrounds or RV parks.
Moving On
The Chiefs are centrally located within a cluster of Midwest League teams. Moving in a roughly clockwise direction, one could visit the Quad Cities River Bandits, Cedar Rapids Kernels, Chicago Cubs and/or White Sox, South Bend Cubs and Fort Wayne Tin Caps. Or, one could travel south to visit the parent Cardinals in St. Louis before moving on to the Cards' Double-A affiliate in Springfield, Mo.
The Road to St. Louis
The Cardinals' system begins at their Spring Training complex in Florida. From there, Baby Birds fly to Peoria, Springfield and Memphis before finally reaching St. Louis.
Single-A: Palm Beach Cardinals
High-A: Peoria Chiefs
Double-A: Springfield Cardinals
Triple-A: Memphis Redbirds