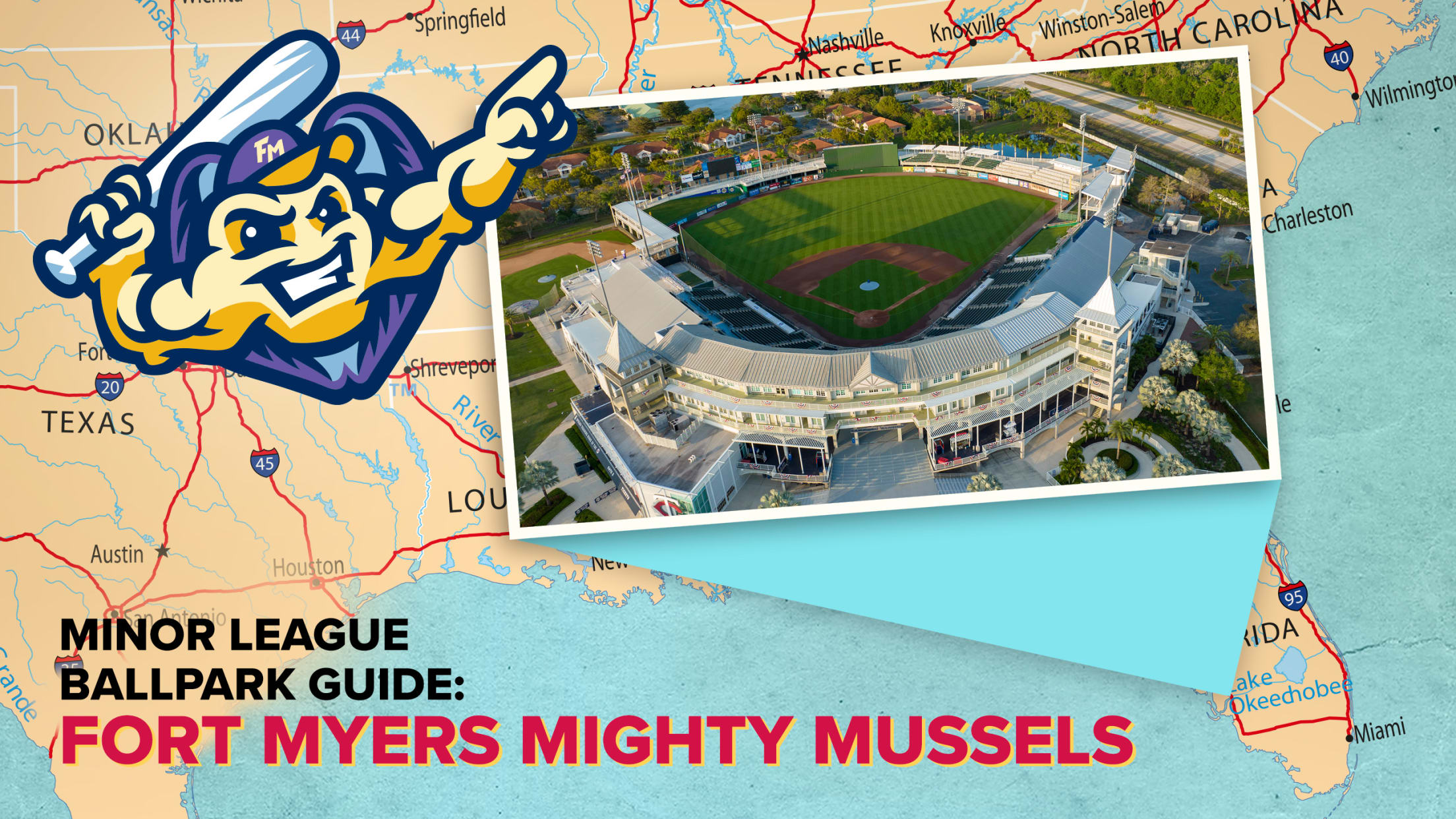 Scroll
Explore Fort Myers' Hammond Stadium
Welcome to Hammond Stadium, where the Twins of tomorrow begin their journey toward Minneapolis. The epicenter of the CenturyLink Sports Complex and Minnesota's spring home, the 32-year-old ballpark and surrounding area provides a change of pace for snowbirds looking to leave the harsh Midwest winter behind. From the soft-as-powder white-sand shores of Fort Myers Beach to the Fort Myers River District, there's a little something for everyone in the city known as the "gateway to Southwest Florida."
Fort Myers Mighty Mussels (Single-A affiliate of the Minnesota Twins since 1993)
Established: 1992
League: Florida State League
Ballpark: Hammond Stadium (since 1992)
Championships: 2014, 2018
Notable alumni: David Ortiz, Torii Hunter, Joe Mauer, Justin Morneau, LaTroy Hawkins, Byron Buxton
Professional baseball debuted in Fort Myers nearly a century ago, beginning in 1926 in the Class D Florida State League as the Fort Myers Palms. The club moved to Miami a year later, kicking off a 65-year absence that ended with the creation of the Fort Myers Miracle in 1992. Operating as a co-op club with the Twins, the Miracle became the organization's official High-A affiliate the following year.
After 27 years as the Miracle, Fort Myers decided to rebrand and paid homage to its Gulf Coast roots by washing ashore as the Mighty Mussels following the 2019 season. Although they continue to reside in the Florida State League, they do so as a Single-A affiliate after Minor League Baseball reorganized prior to 2021.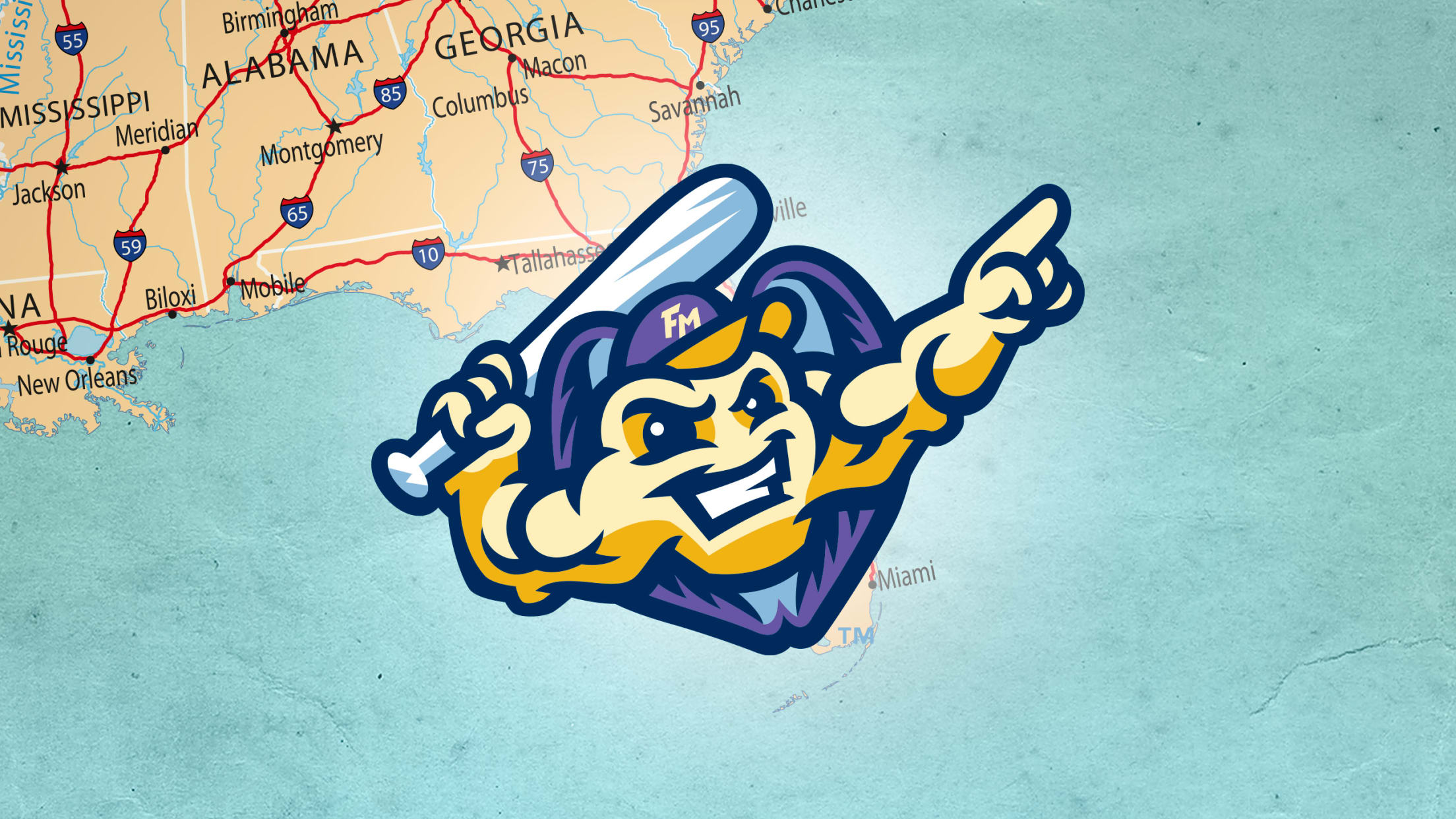 Hammond Stadium
Named after former Lee County Deputy Administrator William H. Hammond Jr., Hammond Stadium is the primary ballpark and one of five fields on the 80-acre CenturyLink Sports Complex, nine miles west of Southwest Florida International Airport.
Minnesota's Spring Training home since it opened in 1991 sits approximately 11 miles from Fort Myers Beach and less than 10 miles from downtown Fort Myers. Visitors to Hammond Stadium park in rows named after former Twins greats before embarking on a palm tree-lined sidewalk leading to a photo-worthy spot in front of the small waterfall fountain. Rising beyond is a Churchill Downs-inspired facade that welcomes fans into the park.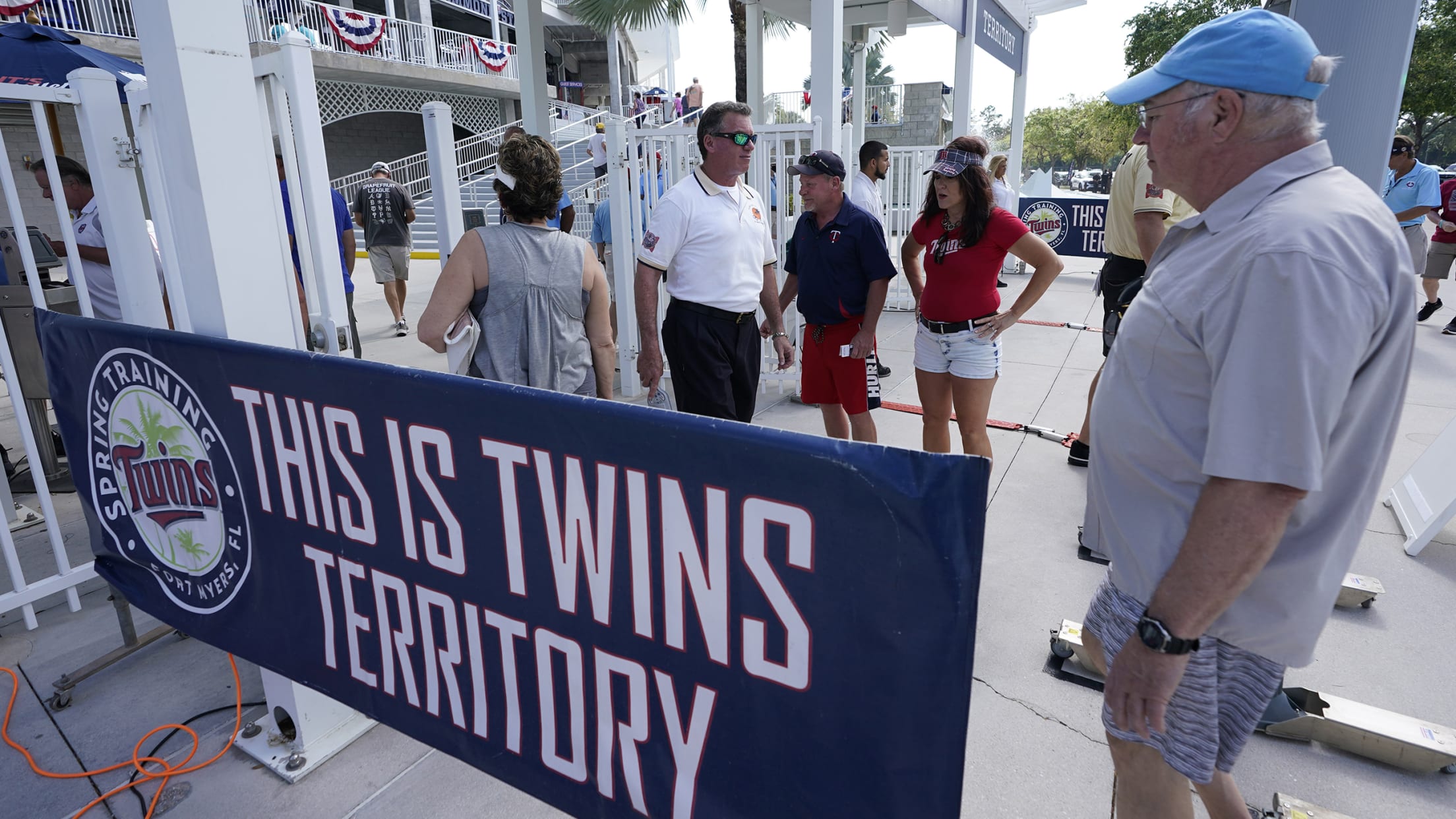 While Hammond Stadium's exterior inspires thoughts of the Kentucky Derby, the interior is far more baseball-centric, albeit with plenty of modern-day amenities and upgrades to match its beautiful outside decor. A pair of multi-million dollar renovations, the first taking place in 2007 which widened the main concourse, removed a majority of the aluminum bleacher seats and replaced them with a berm and party deck along the right-field line.
A 360-degree "boardwalk" was added from foul pole to foul pole, which allows fans the opportunity to walk the length of the ballpark without missing a pitch. Further renovations took place in 2014 when a second lawn area was created this time beyond the left-field fence. The upgrades greatly improved the atmosphere within the ballpark, which has become one of the better facilities in the Florida State League.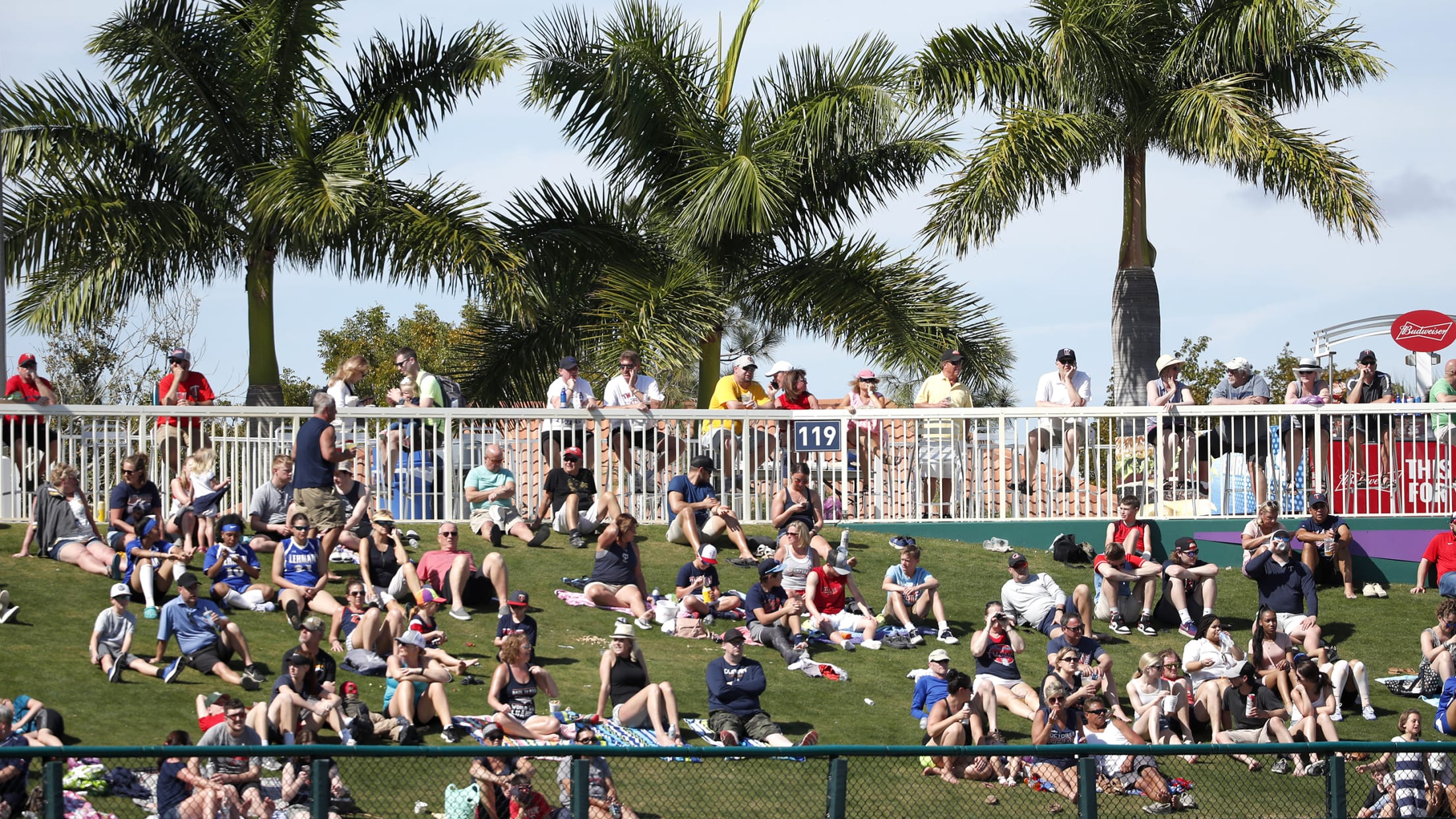 Concessions
Want a hot dog? No problem. A burger? Nachos? Check and check. As with all ballparks, traditional fare is in abundance at Hammond Stadium, but there are plenty of other options for those with a more sophisticated palate.
Cheese curds, sweet potato fries, coconut shrimp and specialties like the Carolina Dog -- a hot dog topped with pulled pork, baked beans and cole slaw -- and the Richard Simmons Burger, which is covered with a brat, grilled chicken, cheese and bacon, are two of the popular choices.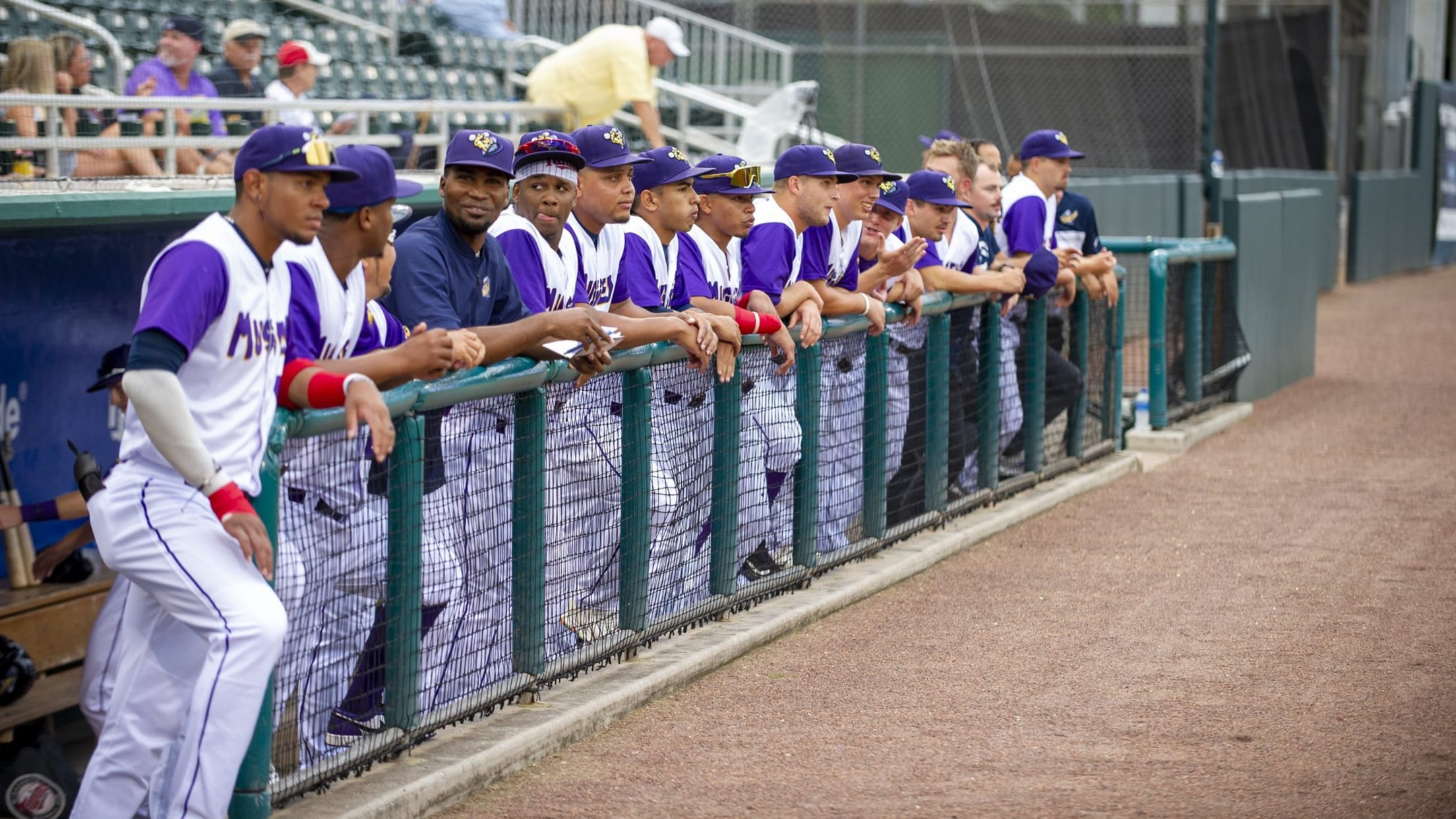 Mascot
It's a bird, it's a plane, it's ... Mussel Man!
The aptly named mascot bears no resemblance to the mollusks the club is named after, but decked out in team garb and a cape, Mussel Man looks the part of every popular superhero. As mascots go, it's hard to argue that it's anything but an upgrade over the previous version, Sway, a palm tree in swim trunks who represented the Miracle prior to the club's rebranding.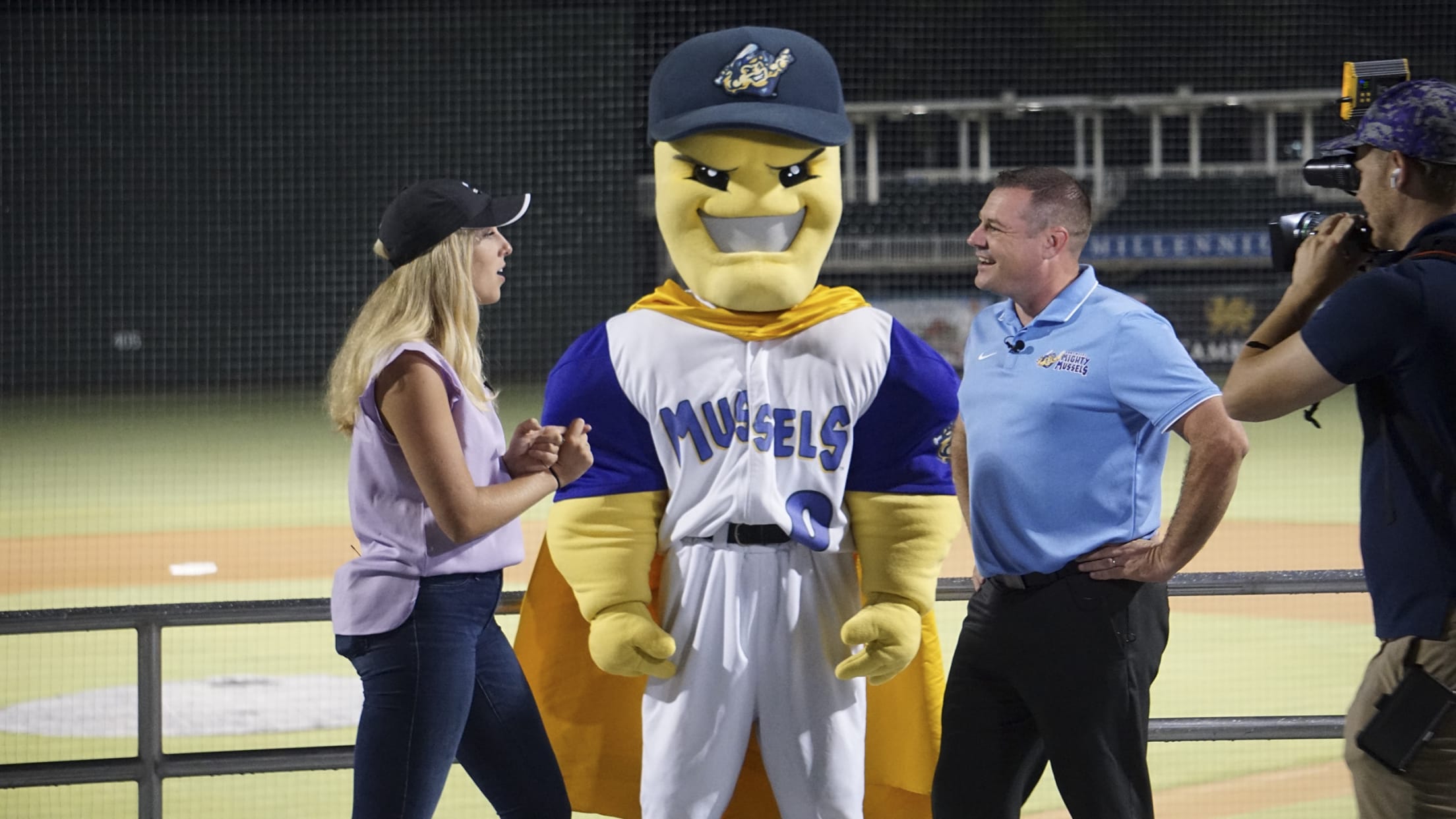 Local attractions
Although it lacks a large downtown area, there are plenty of things to do in what is generally an upscale community. Shopping centers, restaurants and art venues are in abundance ... as are beaches along Florida's Gulf Coast. Fort Myers Beach, Sanibel Island -- home to the J. N. "Ding" Darling National Wildlife Refuge -- and Captiva are all popular tourist destinations.
The Fort Myers River District is the historic center of the city and features an abundance of early 20th-century architecture plus restaurants and bars. The [Thomas] Edison and [Henry] Ford Winter Estates include picturesque grounds and attractions ideal for walking.
JetBlue Park, home to the Red Sox during Grapefruit League play and the club's Rookie-level Florida Complex League squad, is less than six miles away from Hammond Stadium.
Food and Drink
If grabbing an after-game meal or snack is on the agenda, there are plenty of choices to choose from. Potts Sports Cafe is a long home run away from the ballpark and doubles as a bar, so there are no issues if staying out late is on the agenda.
3 Pepper Burrito Company, Trattoria Mia and Patinella's Chicken Grill are all located in the same area and shopping center as Potts. A trip downtown provides even more options -- upscale or otherwise -- and a host of after-hours establishments to finish out the night.
Lodging
Choosing a place to stay around or relatively near Hammond Stadium won't be an issue. There are a host of affordable hotels within a quick drive from the complex, thanks in large part to its proximity to the airport. Driving into Fort Myers proper adds another dimension to the trip, including more costly accommodations.
Moving On
If your plan is to move up the Twins ladder, be prepared to travel. Hammond Stadium is a hefty 1,716 miles from Target Field, a far cry from Minnesota's High-A, Double-A and Triple-A affiliates which all reside in the Midwest. Of course, there is no shortage of baseball in Florida, so a trip around the circuit offers myriad opportunities to catch a game -- or perhaps more -- per day.
The Road to Minnesota
From Southwest Florida to Minnesota, future Twins will make stops in Cedar Rapids, Wichita and finally St. Paul on their way to Target Field in downtown Minneapolis.
Single-A: Fort Myers Mighty Mussels
High-A: Cedar Rapids Kernels
Double-A: Wichita Wind Surge
Triple-A: St. Paul Saints