Explore Daytona Beach's Jackie Robinson Ballpark 
Welcome to Jackie Robinson Ballpark, the oldest Minor League Baseball stadium in the land. Jackie Robinson spent Spring Training here in 1946, playing his first-ever games in the Dodgers' organization. Today, it's a classic baseball environment with a lime green sheen and a Reds affiliation.
Daytona Tortugas (affiliate of the Cincinnati Reds since 2015)
Established: 1993 (as the Daytona Cubs)
League: Florida State League
Ballpark: Jackie Robinson Ballpark (opened 1914 as City Island Ball Park)
Championships: 1995, 2000, 2004, 2008, 2011, 2013
Notable Alumni: Javier Báez, Kris Bryant, Doug Glanville, Rich Hill, Daniel Vogelbach, Carlos Zambrano, Jose Siri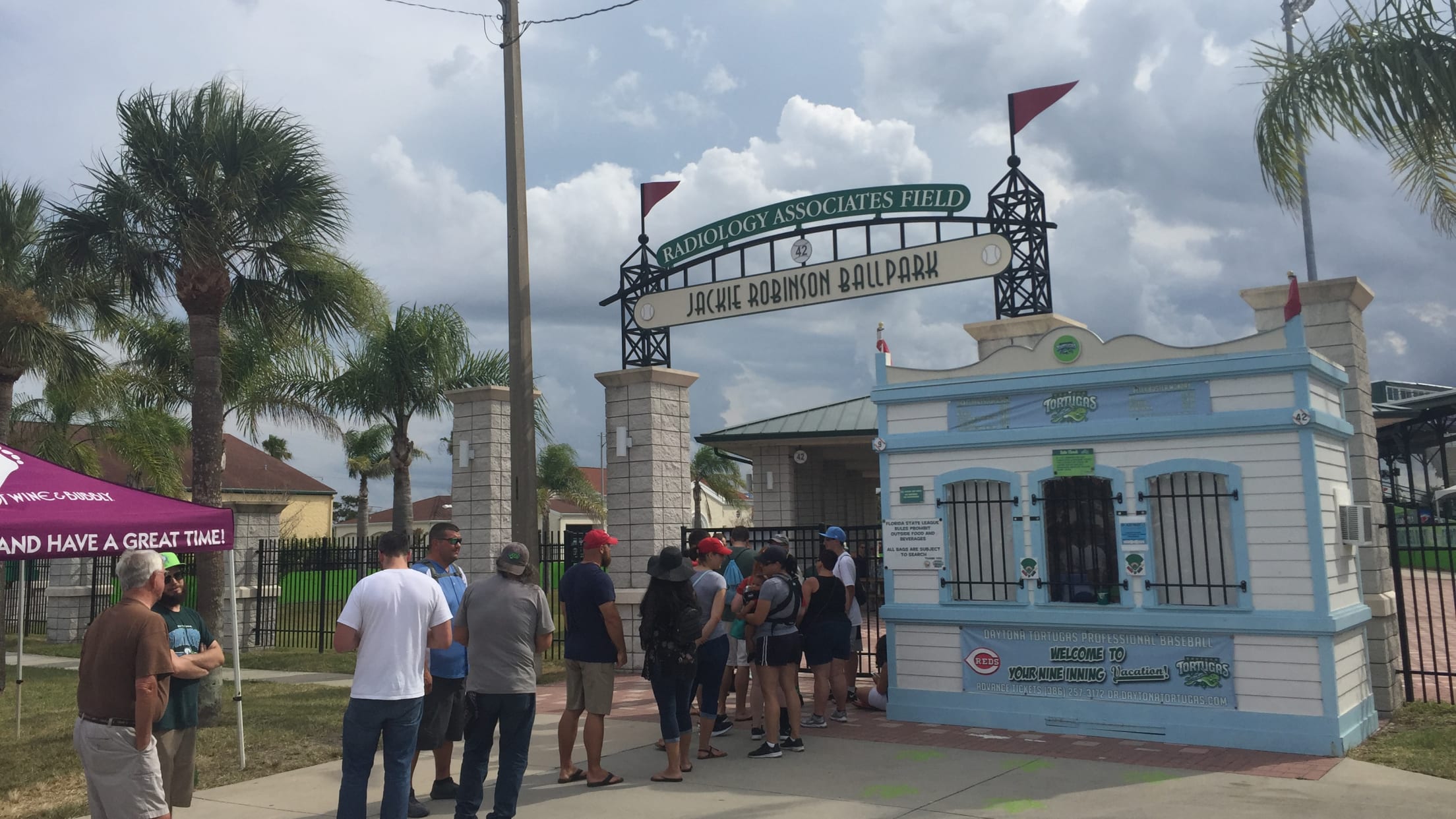 From 1920 through the present day, Daytona Beach has, more often than not, been home to a Minor League Baseball team. These teams, from the Islanders to the Dodgers to the Astros to the Admirals to the Cubs to the present-day Tortugas, have all called the same ballpark home. This historic facility, now called Jackie Robinson Ballpark, opened in 1914 as City Island Ball Park. It is the oldest stadium in all of Minor League Baseball and, yes, it is located on a literal island.
The Halifax River splits Daytona Beach in two. City Island, just to the east of downtown Daytona, is one of many islands situated between its two sections. When the ballpark opened in 1914, it consisted simply of a playing field and a small section of bleacher seating. As the facility grew, so did the prominence of its occupants. The St. Louis Cardinals played their Spring Training games there from 1925 through 1937. Nine years later the Montreal Royals, Triple-A affiliate of the Brooklyn Dodgers, utilized it as their Spring Training home. The set of circumstances surrounding that tenancy led to the ballpark's current name: In 1946, the city of Daytona Beach ignored Jim Crow segregation laws so that Jackie Robinson, recently signed by the Dodgers, could play there. These preseason games marked Jackie's first as a member of the organization.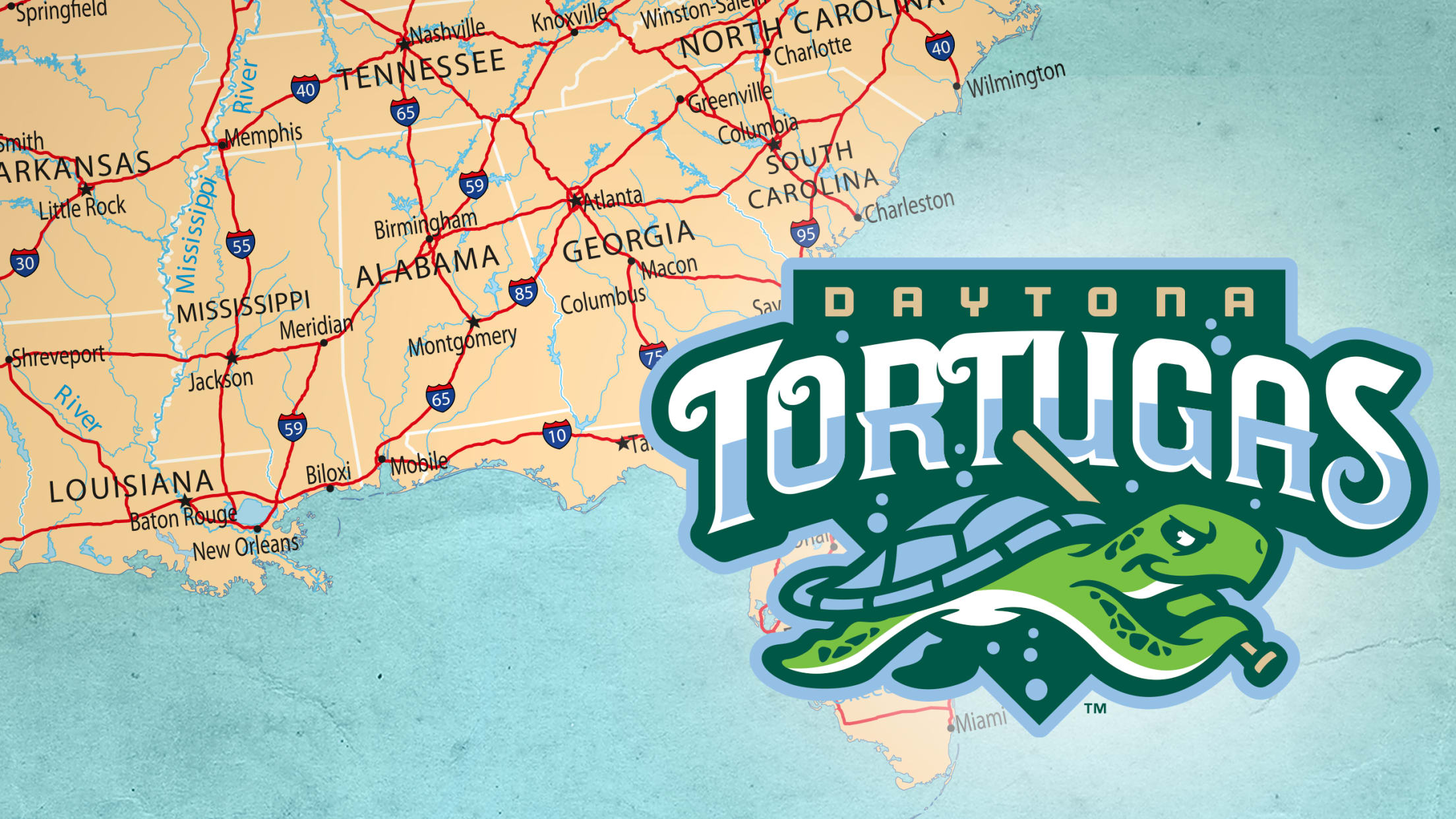 Today's Daytona Tortugas were established in 1993 as the Daytona Cubs, playing in the Class A Advanced Florida State League. In 2015, in conjunction with an affiliation switch to the Cincinnati Reds, the team was rebranded as the Daytona Tortugas. This moniker, the Spanish word for Turtle, pays homage to the abundance of sea turtles in the Daytona Beach region. In 2021, as part of a larger reorganization of Minor League Baseball, the Florida State League was reclassified as a Single-A League.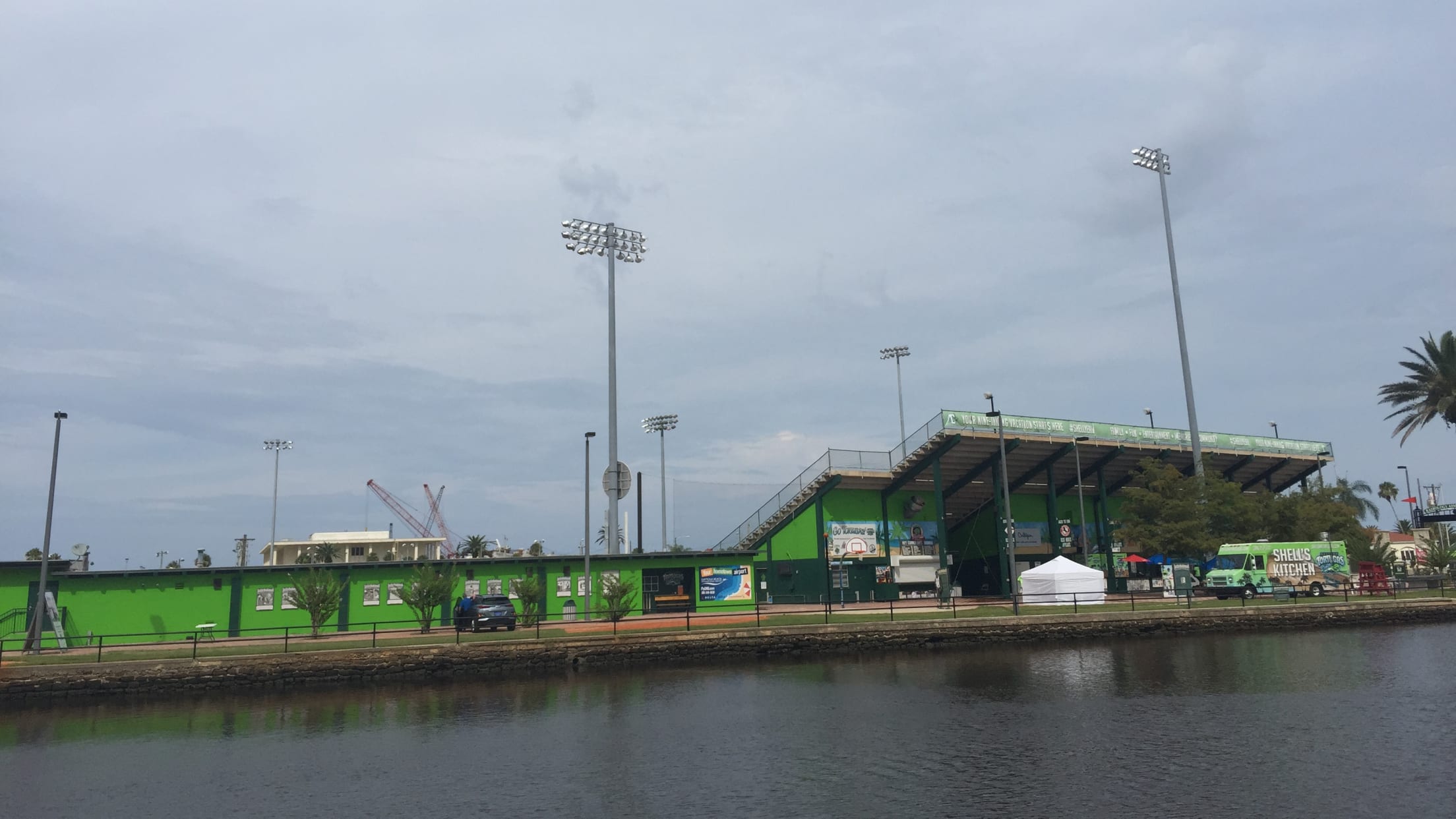 Jackie Robinson Ballpark
Ballpark Location (via Google Maps)
Daytona Tortugas Schedule
Daytona Tortugas Roster
105 E. Orange Avenue
Daytona Beach, Fla.
(386) 257-3172
Capacity: Approximately 4,200
Dimensions: left field, 317 feet; center field, 400 feet; right field, 325 feet
Park factors (2021-22)
100 = league average
Runs: 101 | Homers: 104 | Hits: 101
Florida State League environment: 4.66 runs per team per game (lowest among 11 full-season leagues)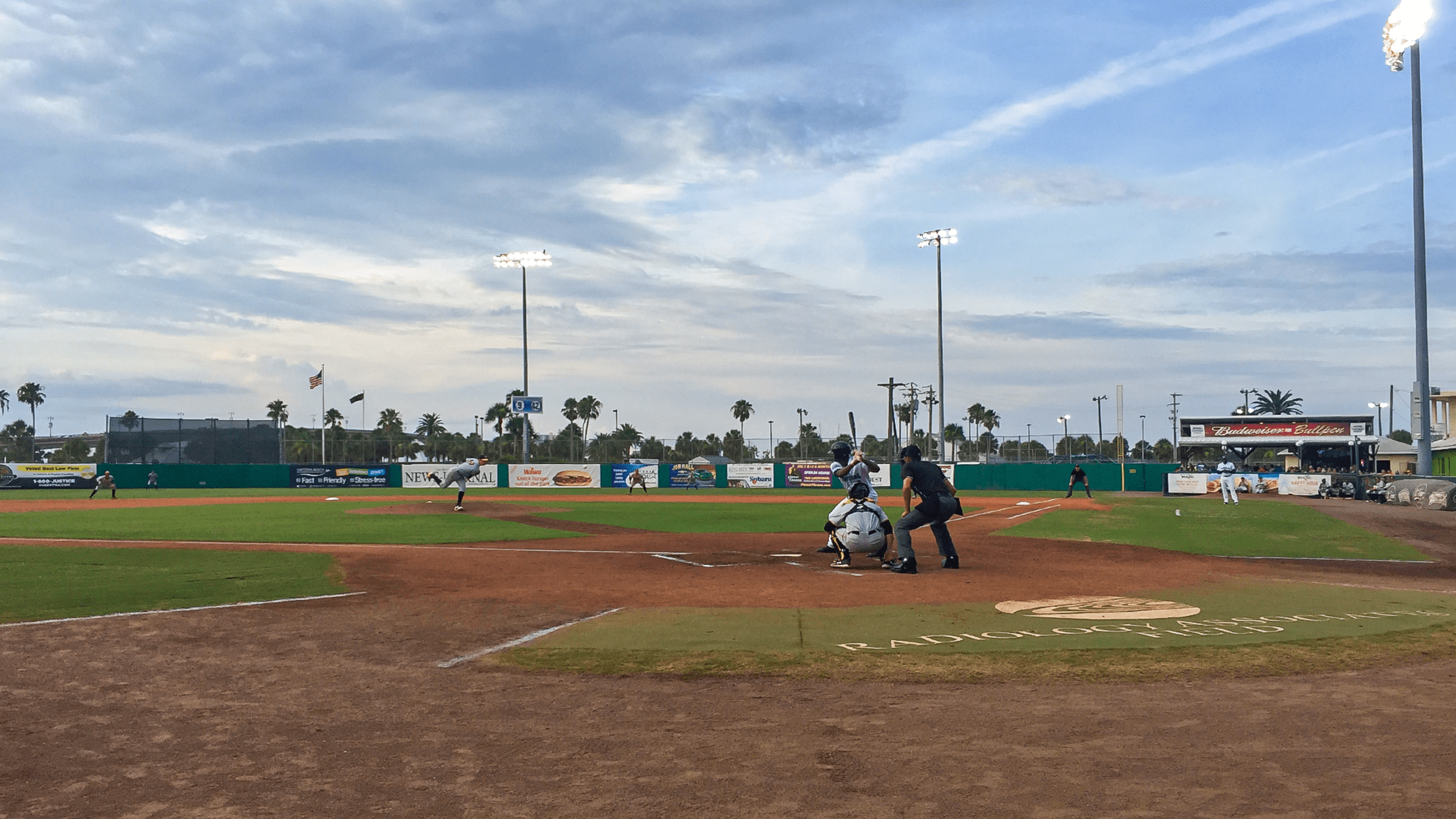 Over the years there have been many improvements and additions to Jackie Robinson Ballpark, allowing it to thrive in this, its 11th decade. It remains a distinct anomaly within the Florida State League, however, as the circuit's seven other teams all play in Major League Spring Training facilities. To spend an evening at "The Jack" is to step back in time, enjoying a baseball environment that is nearly extinct in the 21st century.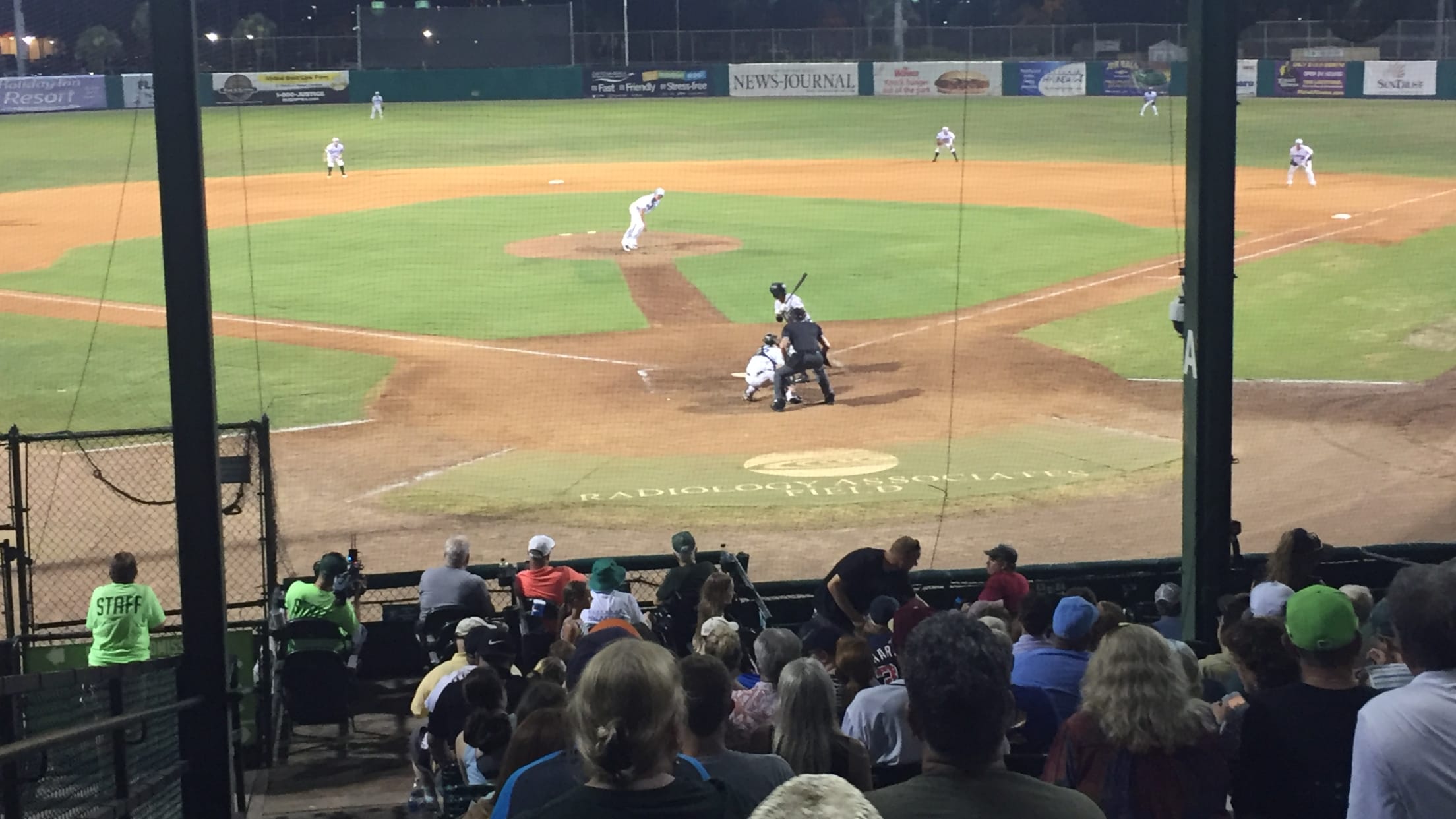 The ballpark's covered grandstand seating area stretches from home plate to first base, offering views of the Halifax River and a bridge that leads to the beach. To the left, running parallel to the third base line, there is a large general admission seating area. There are no suites; the second level, if you can call it that, consists solely of the endangered baseball species that is the rooftop press box. An HD videoboard -- one of the few overt touches of outright modernity -- looms beyond left field. A manually-operated scoreboard is situated right next to it, serving as an analog counterpoint.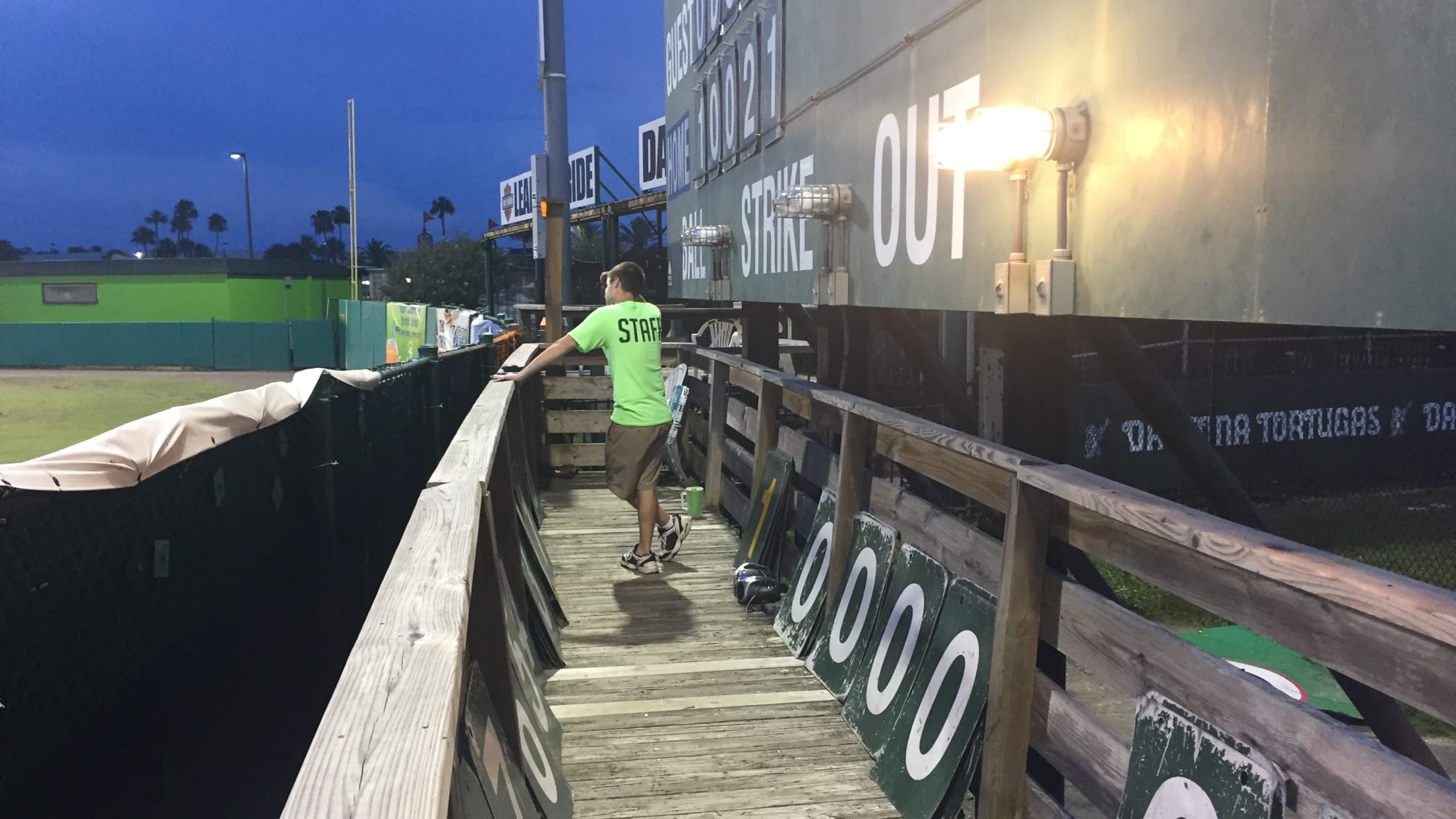 From stadium signage to staff T-shirts to Shelldon the mascot, Jackie Robinson Ballpark has a distinct lime green sheen. Its exterior was painted this shade in conjunction with the team's rebranding as the Tortugas prior to the 2015 season. The exterior is home to the concession stands, situated amid a well-landscaped area featuring palm trees, brick walkways and "Our Happy Little Tree" (planted as part of the Tortugas' 2017 tribute to painter Bob Ross).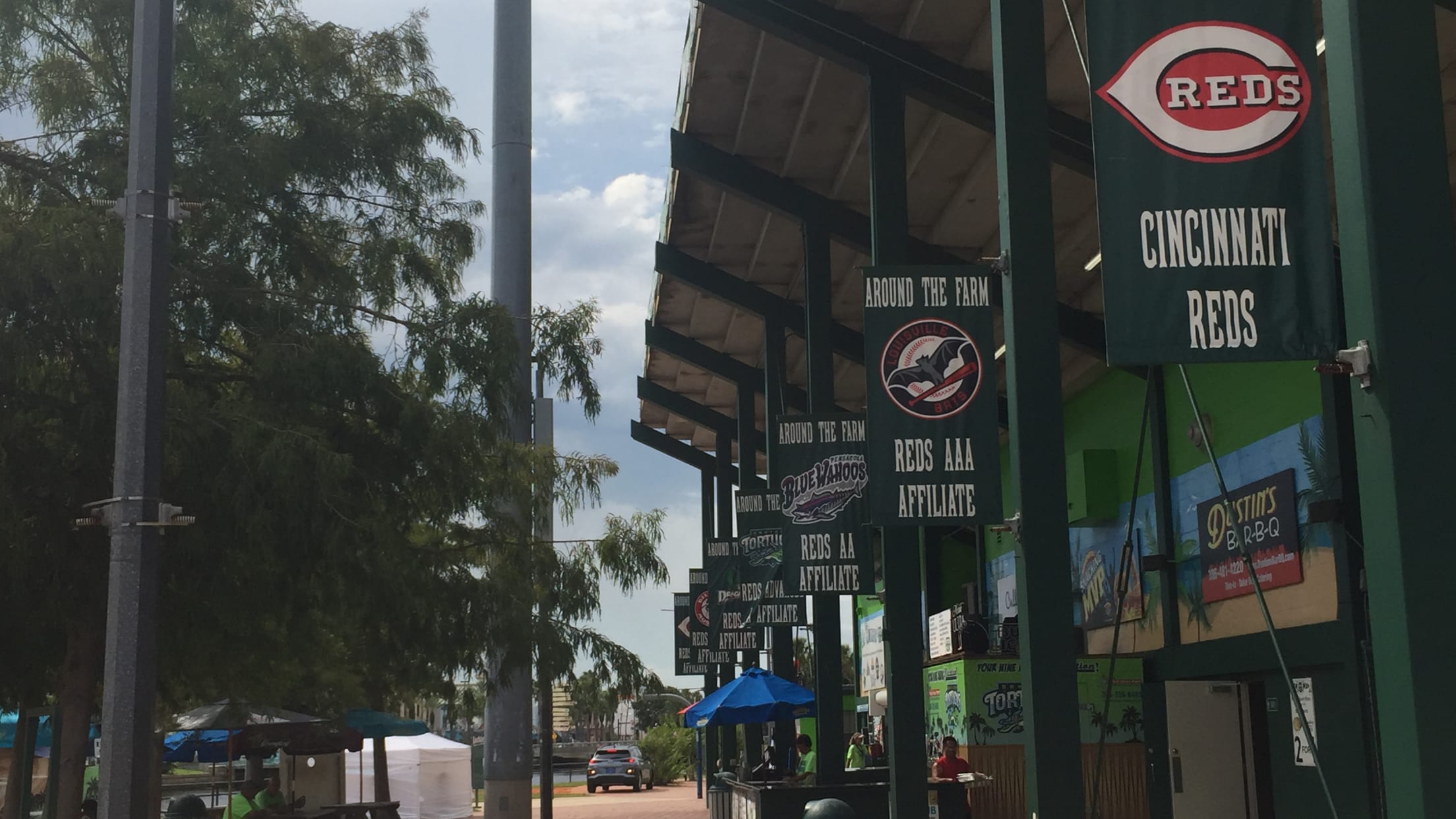 Jackie Robinson Ballpark isn't just a ballpark - it's also a museum. This unique outdoor area, situated alongside the third-base side of the ballpark exterior, includes a variety of informational plaques about Jackie's time in Daytona as well as his career as a whole. It also pays tribute to his wide-ranging athletic prowess. A sand pit gives fans the opportunity to try (and almost certainly fail) to equal Jackie's 7.58-meter long jump, the winning mark in the 1940 NCAA Championships.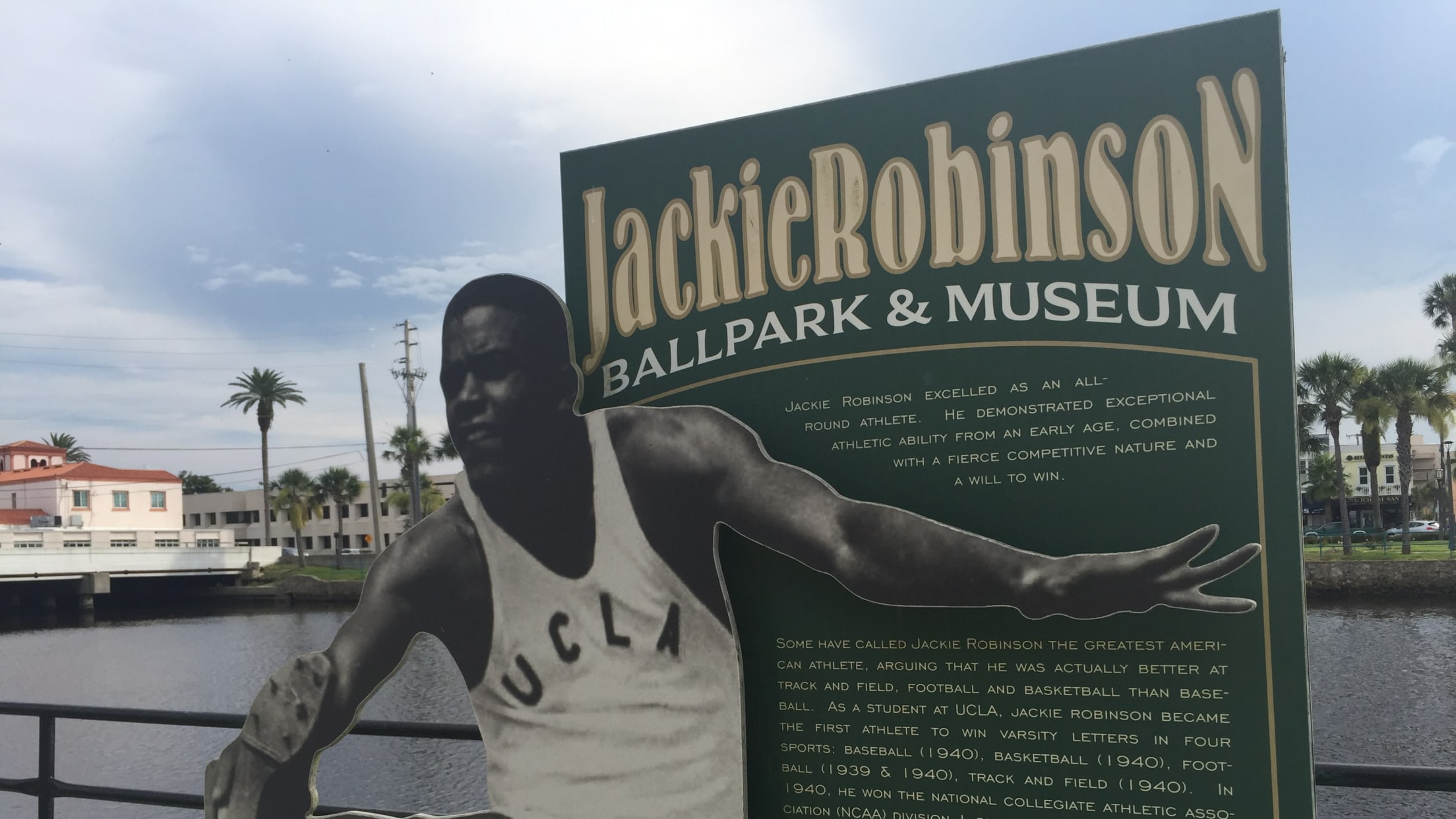 A statue of Jackie Robinson, unveiled in 1990 in conjunction with the renaming of the ballpark, stands in front of the main entrance. The statue depicts Jackie, hatless and wearing his Montreal Royals uniform. He's reaching out to two children, one Black and one white, illustrating how he's passed on his contribution to future generations.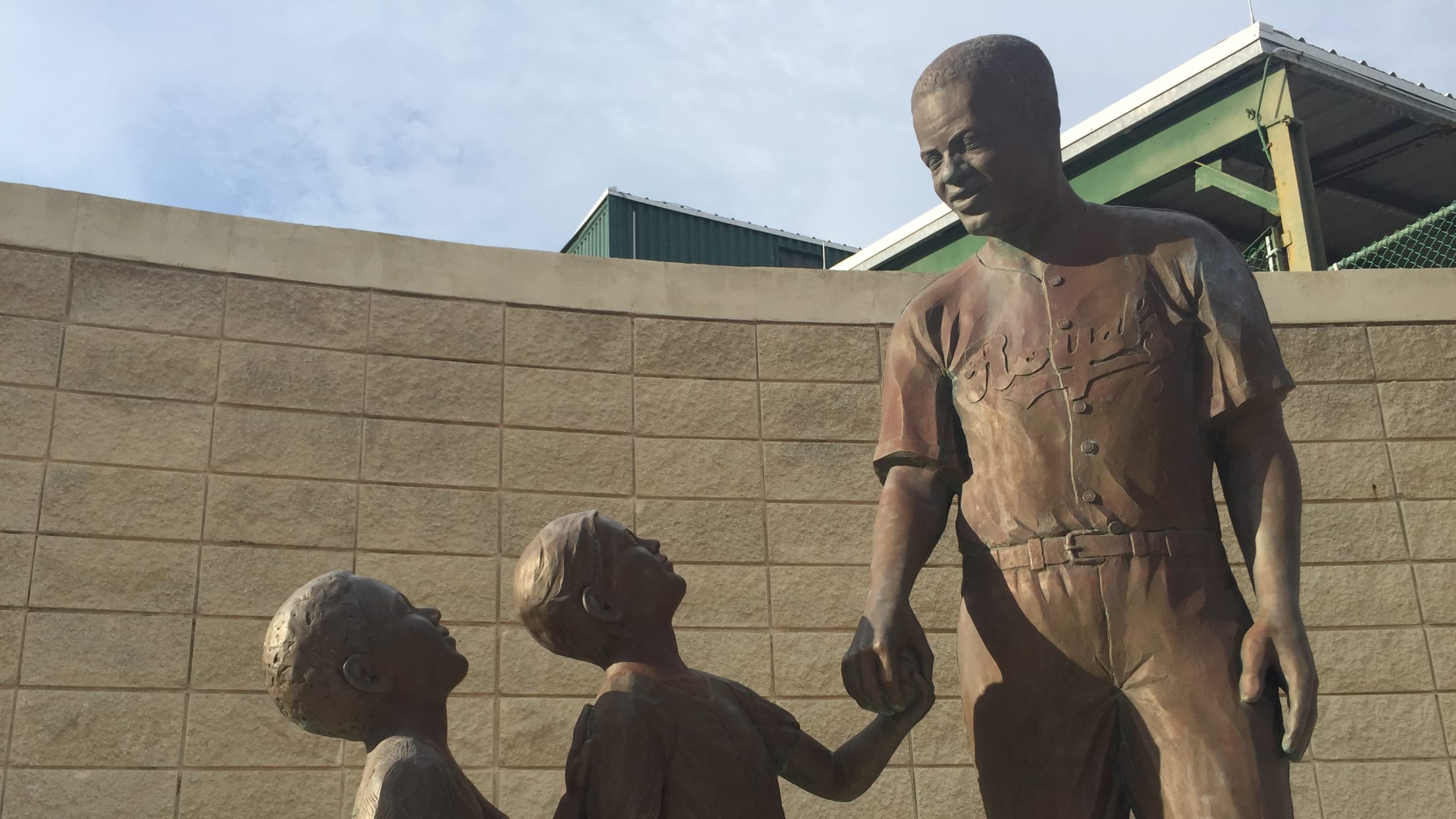 Concessions
There are some disadvantages to playing in a very old ballpark, and one of them is a relative lack of kitchen space. The Tortugas maximize their output by sticking largely to the basics, and doing them very well. In addition to hot dogs, French fries and nachos, keep an eye out for freshly-grilled brats, funnel cake fries and specialties related to the evening's promotional theme.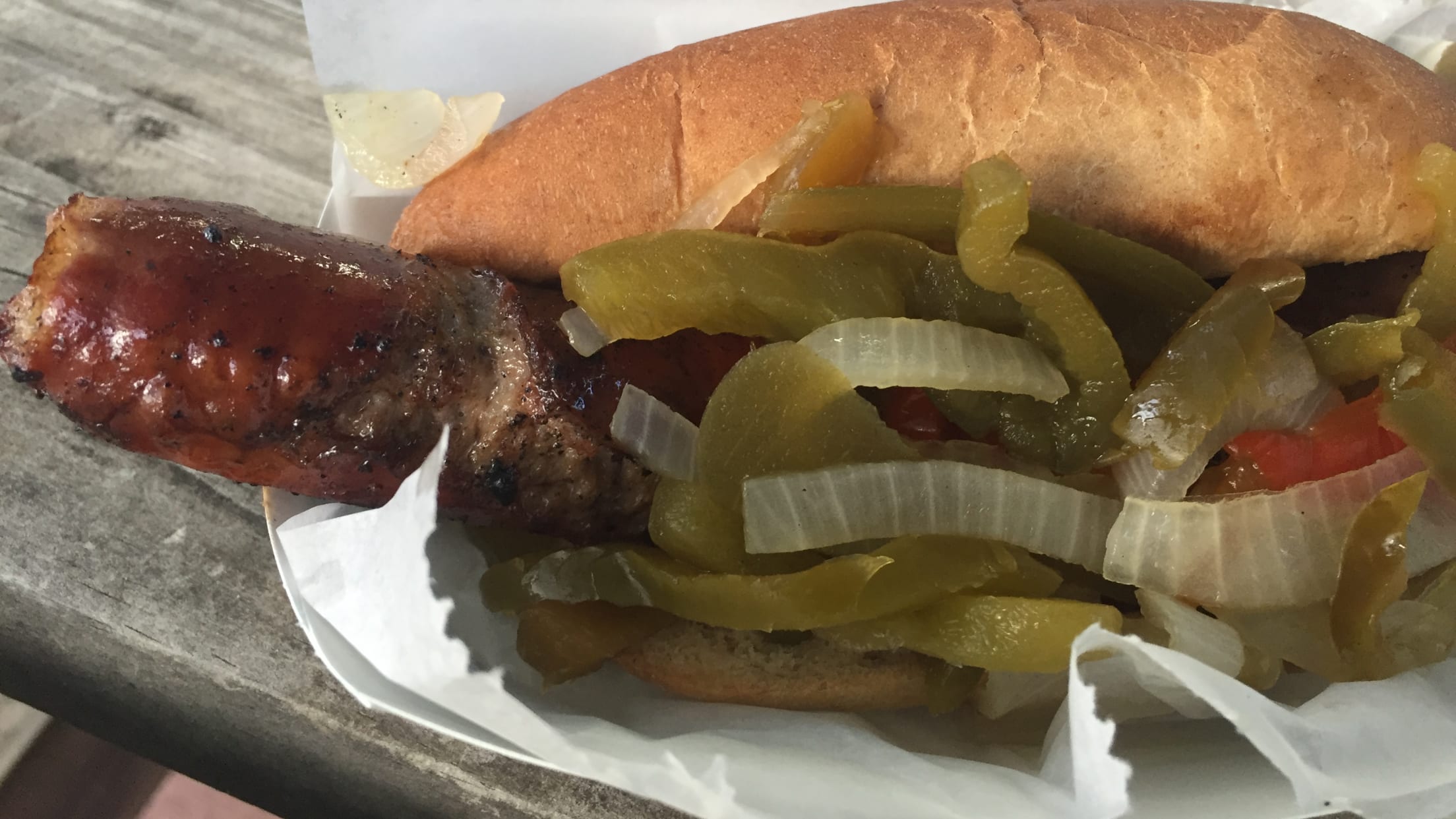 Mascot
When Daytona's team became the Tortugas, a turtle mascot was obviously in order. This mascot arrived in the form of Shelldon, one of the most exuberant and committed mascots one will find in Minor League Baseball. Shelldon was joined by Shelly in 2018. The two hit it off immediately and are now in a happily monogamous relationship.
Where to Stay
Headed to the stadium and looking for a hotel nearby? Your Wyndham is waiting. As the Official Hotel of Minor League Baseball, Wyndham Hotels & Resorts welcomes baseball fans with a portfolio of 24 trusted brands. Find Hotels by Wyndham closest to the ballpark below and book now at wyndhamhotels.com.
• Days Inn by Wyndham Orange City/Deland
• Days Inn by Wyndham Daytona Oceanfront
• Super 8 by Wyndham Ormond Beach
• La Quinta Inn & Suites by Wyndham Oceanfront Daytona Beach
• La Quinta Inn & Suites by Wyndham Port Orange / Daytona
Local Attractions
It's worth getting to Jackie Robinson Ballpark early, in order to explore the surrounding area. South Beach Street, which faces the ballpark with the Halifax River in between, is home to a variety of shops and restaurants. Bibliophiles and fans of dark and dusty delights should visit Abraxas Books, home of over 100,000 (loosely organized) used books. Riverfront Park is located on the other side of the street, en route to the stadium. Make sure to visit the grave and memorial erected in honor of Brownie the Town Dog.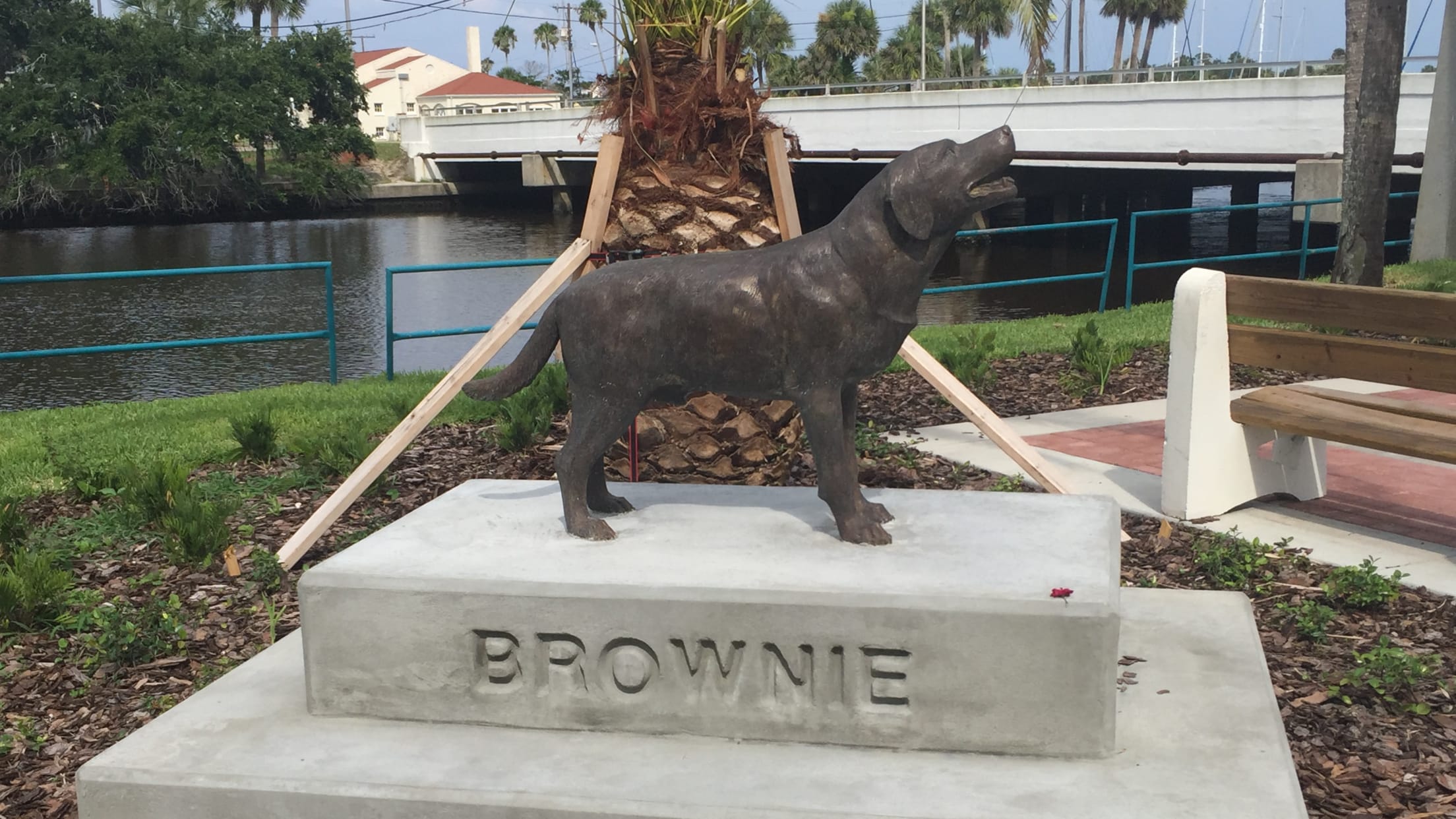 Daytona Beach is -- surprise! -- a beach town. Time on the sand and aquatic activities in general will be high on nearly every visitor's list. Explore over 23 miles of white sand beaches. Tortugas baseball season largely corresponds to sea turtle season. Learn more about these wondrous creatures, and interact with them, at the Marine Science Center. Turtles are slow, but those looking for something much faster will find it at the world-famous Daytona International Speedway.
Food and Drink
There are numerous dining establishments in walking distance of Jackie Robinson Ballpark, including Ichi Ni San (specializing in ramen and sushi) and "The Original" Stavro's Pizza House. The Brickyard Bar and Grill, a racing-themed establishment located on International Speedway Boulevard, is renowned for its exemplary burgers. Tia's Tacos, "the heart of Daytona Beach," is a beloved purveyor of authentic Mexican cuisine. Seafood options are abundant, of course. One standout is the sprawling Ocean Deck Restaurant and Beach Bar, which opened in 1940.
Moving On
The Tortugas are the northern-most team in the Florida State League. It's a straight shot south to the other three teams in the East Division, the St. Lucie Mets, Jupiter Hammerheads and Palm Beach Cardinals (those latter two teams share the same ballpark, Roger Dean Chevrolet Stadium). The six West Division clubs -- Lakeland, Clearwater, Dunedin, Tampa, Bradenton and Fort Myers -- are, not surprisingly, located on the west side of Florida. One could also head north from Daytona Beach in order to see Florida's other two Minor League teams, the Jacksonville Jumbo Shrimp and Pensacola Blue Wahoos (the Triple- and Double-A affiliate of the Miami Marlins, respectively).
The Road to Cincinnati
The Reds' system starts in Daytona Beach and then moves on to a similarly-named and yet very different city: Dayton. From there it's on to Chattanooga, Tenn., and Louisville, Ky.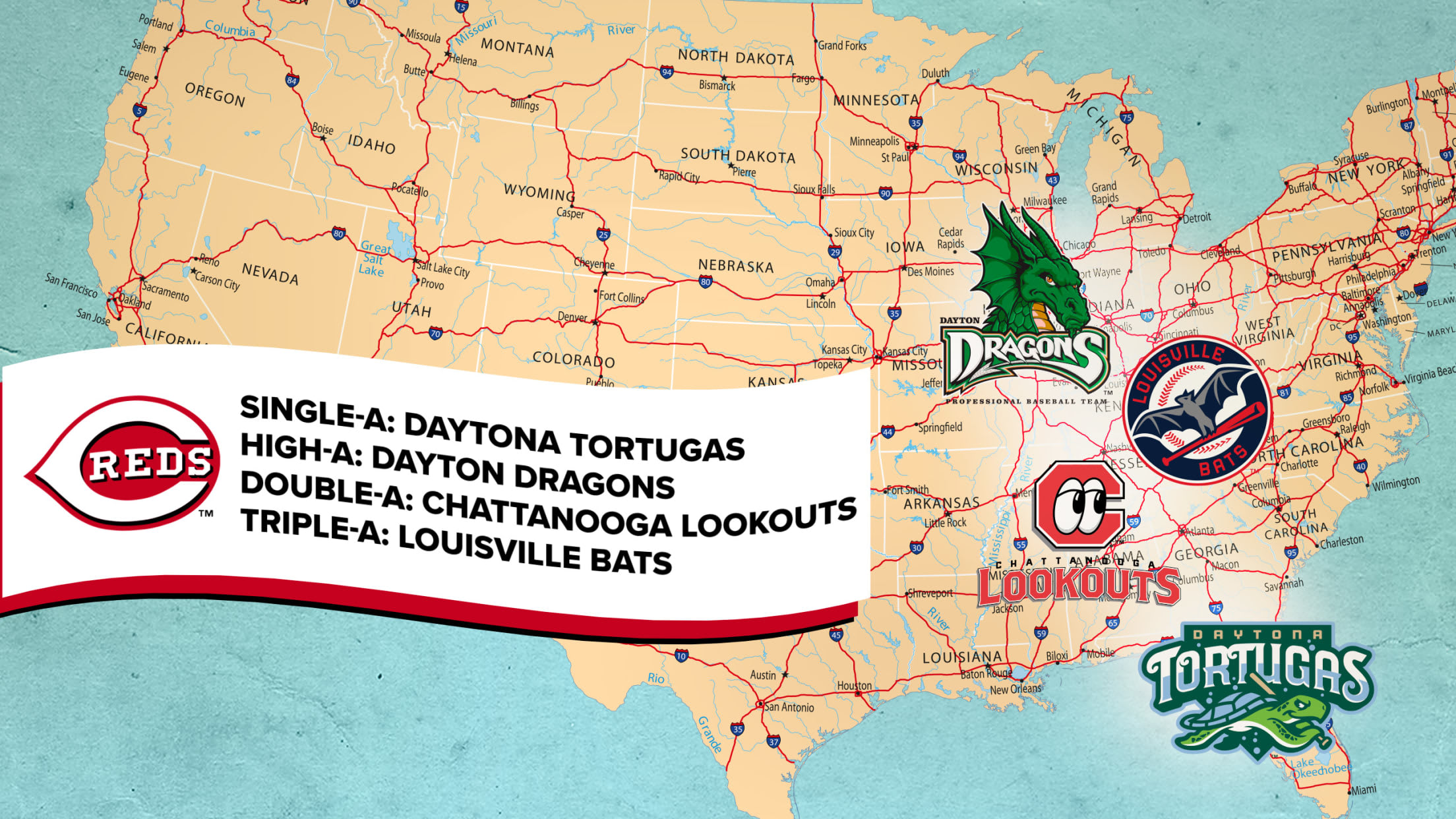 credits:
Benjamin Hill, who covers the business and culture of Minor League Baseball, has visited 186 Minor League ballparks.