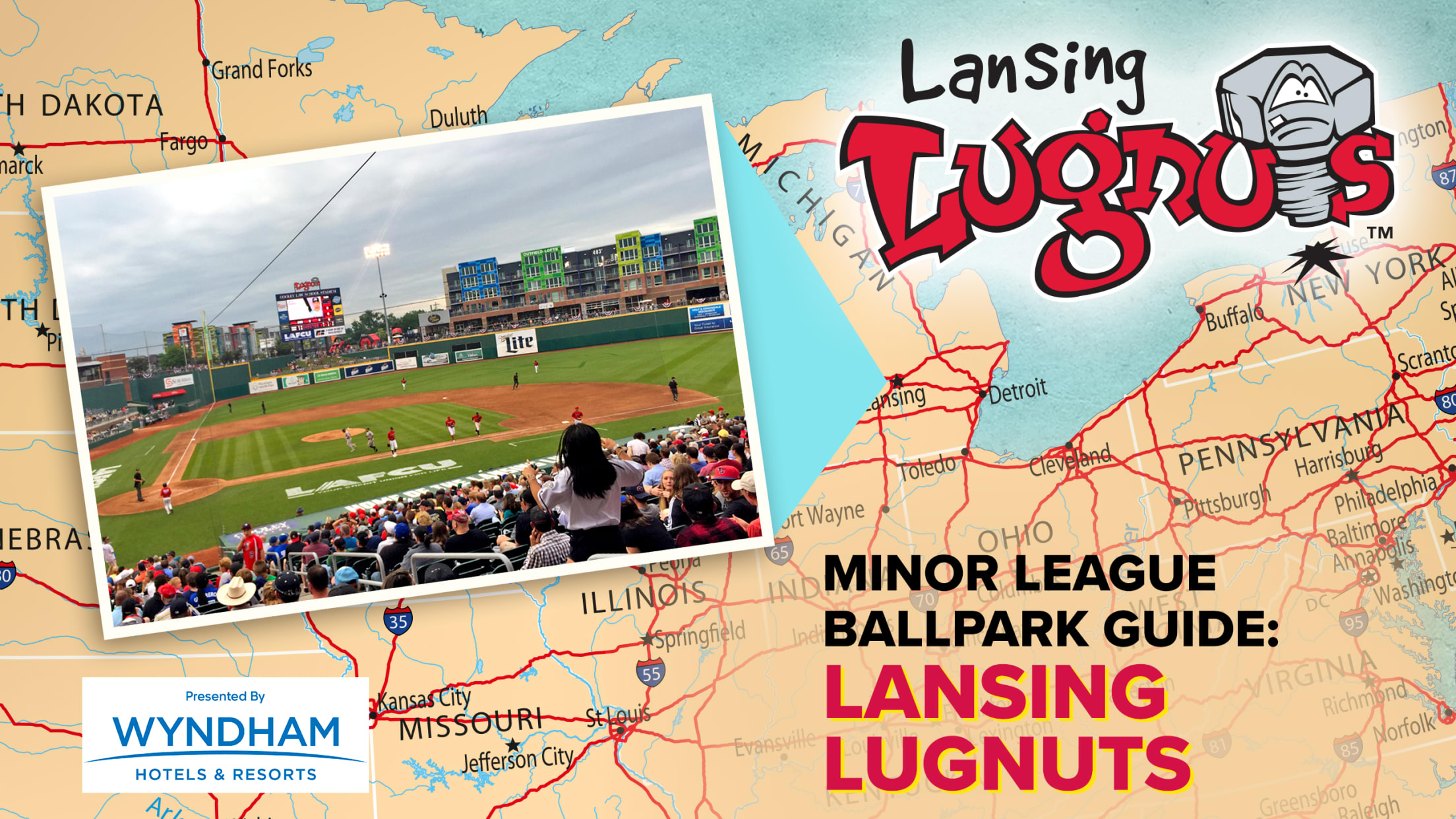 Scroll
Explore Lansing's Jackson Field 
Welcome to Jackson Field, a gleaming diamond in the heart of Michigan's capital city. The Lansing Lugnuts call this stadium home, and you could too. The Outfield Ball Park Lofts apartment complex provides a unique backdrop, giving a new meaning to the term "home run porch."
Lansing Lugnuts (High-A affiliate of the Oakland Athletics since 2021)
Established: 1996
League: Midwest League
Ballpark: Jackson Field (opened 1996)
Championships: 1997, 2003
Notable Alumni: Bo Bichette, Cavan Biggio, Vlad Guerrero, Jr., Noah Syndergaard, Carlos Beltrán, Rich Hill, Carlos Zambrano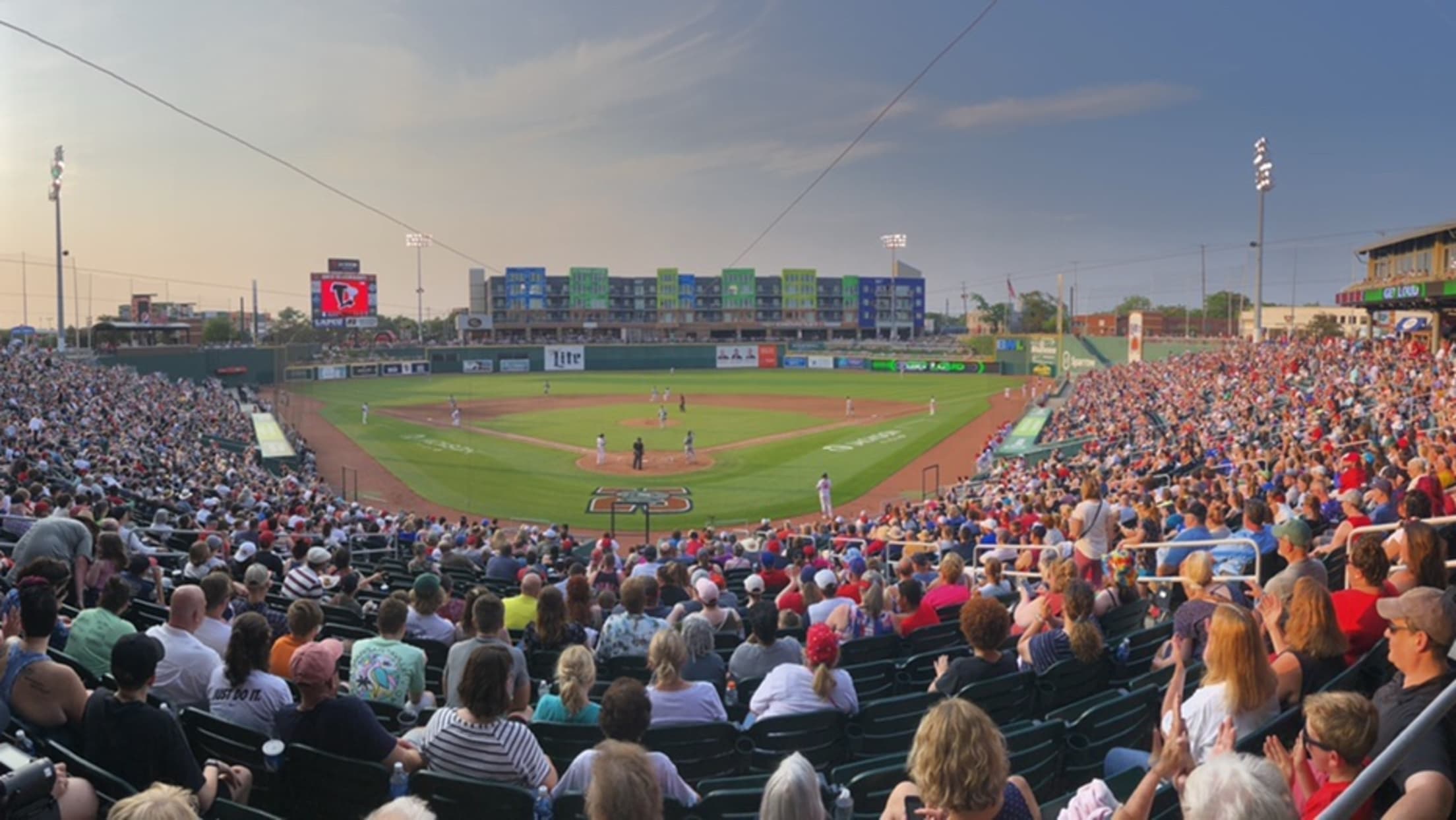 From 1889 through 1941, the city of Lansing, Mich., fielded a variety of Minor League Baseball teams. Most of these long-ago clubs were named the Senators, a reference to Lansing's state capital status. 1942 marked the beginning of a long stretch in which professional baseball was absent from the city, a dry spell that persisted until 1996. That year, a new ballpark opened in downtown Lansing to host the inimitably named Lugnuts.
The Lugnuts, a Midwest League franchise, relocated from Springfield, Ill., where they were known as the Sultans. They were a Kansas City affiliate through 1998, followed by six seasons with the Chicago Cubs and then 16 with the Toronto Blue Jays. In 2021, as part of a larger reorganization of Minor League Baseball, the Midwest League was elevated from Single-A to High-A. That same season marked the beginning of their current affiliation with the Oakland Athletics.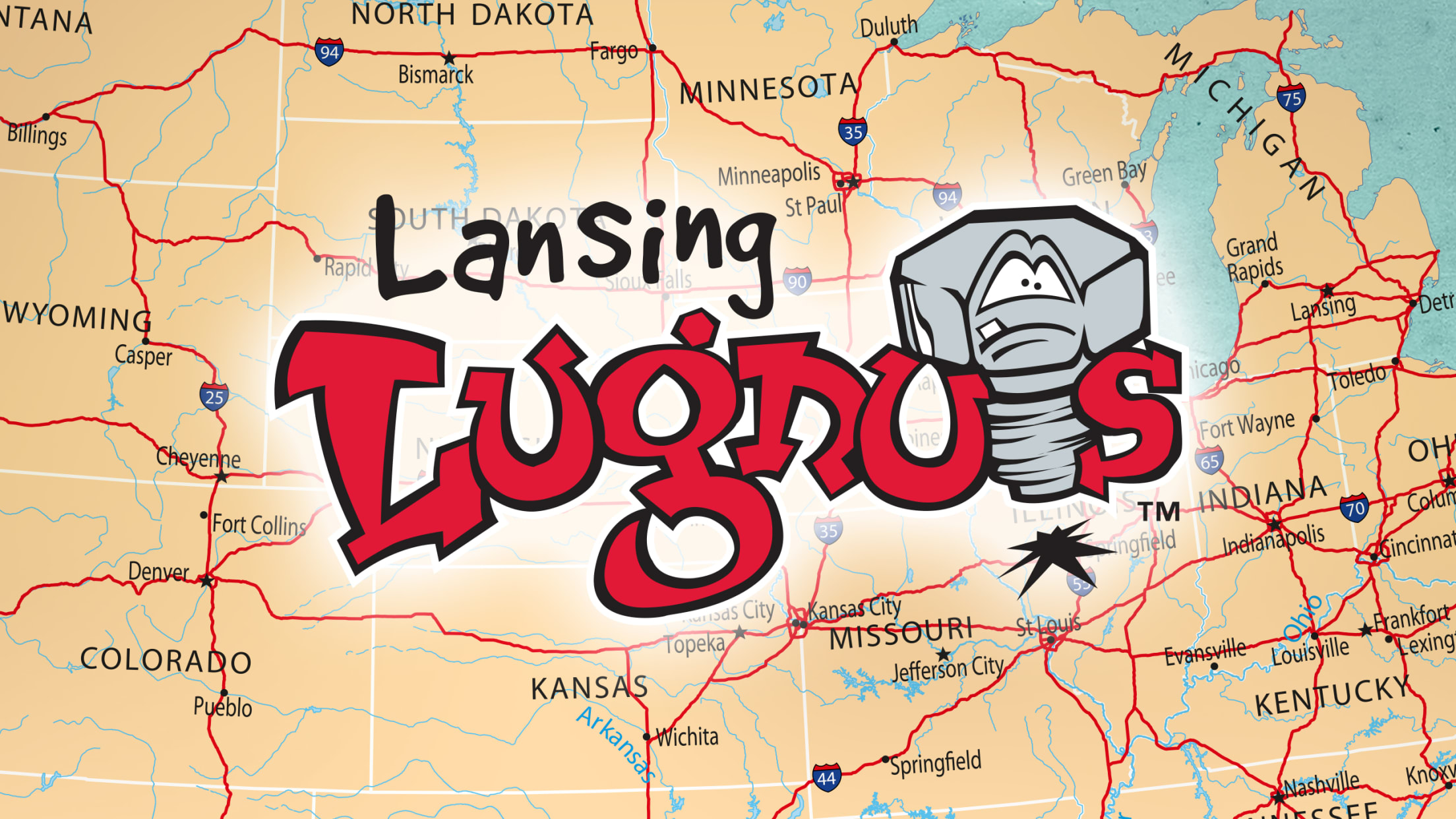 A team named the Lugnuts may seem unremarkable amid today's Minor League landscape, populated by RubberDucks, IronPigs, Sky Carp, Trash Pandas and other such irreverent entities. But 25 years ago Lugnuts was a distinct outlier, pushing back against the dominant trend of Minor League teams naming themselves after their parent club. The Lugnuts moniker is a reference to Lansing's history as an automobile manufacturing center. In 1897, Ransom E. Olds established the Olds Motor Vehicle Company in Lansing; this eventually became Oldsmobile, a division of General Motors. Jackson Field was originally named Oldsmobile Park, a designation it carried from its inaugural 1996 season through 2010.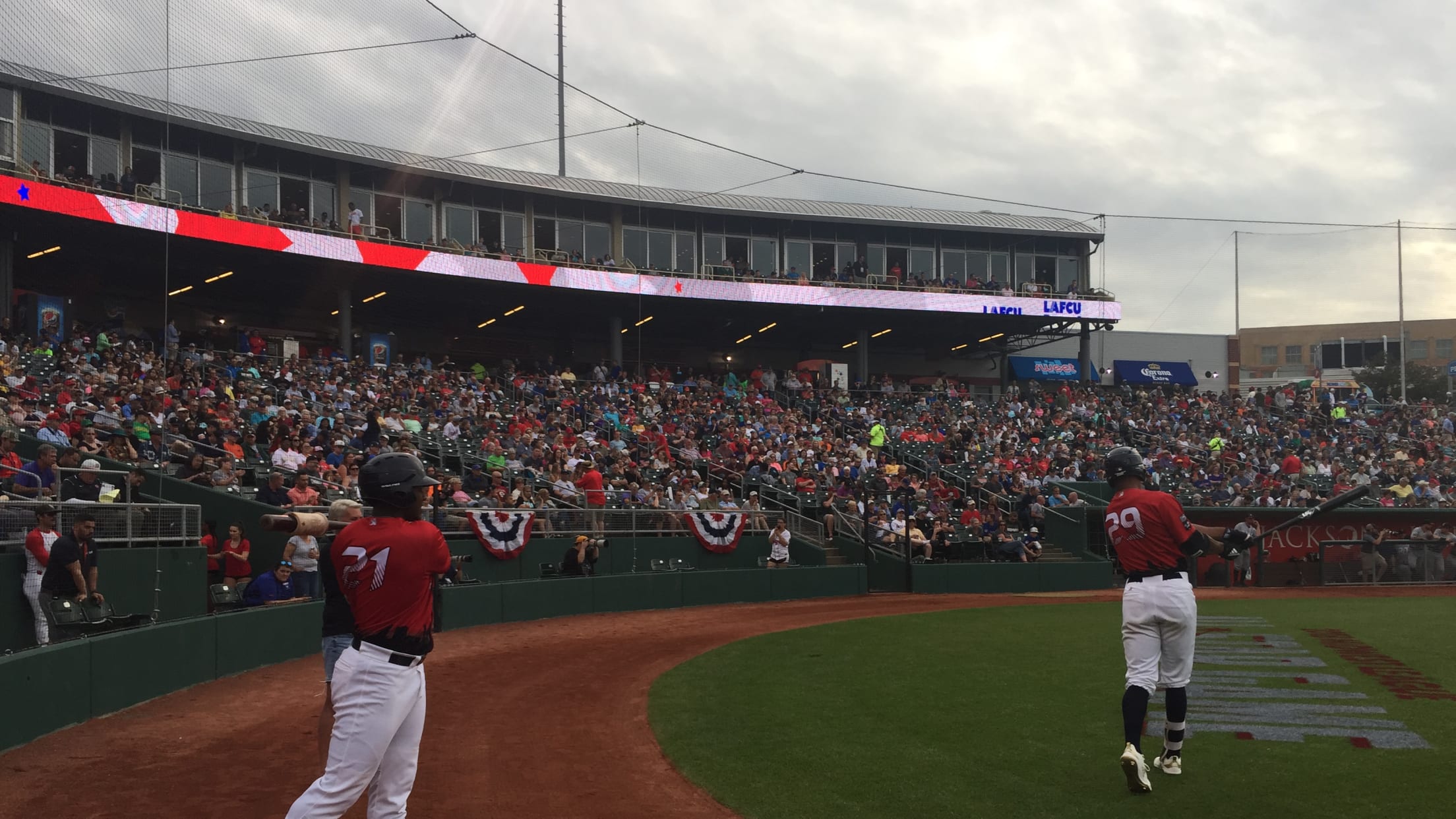 Jackson Field
Ballpark Location (via Google Maps)
Lansing Lugnuts Schedule
Lansing Lugnuts Roster
505 East Michigan Avenue
Lansing, MI 48912
(517) 485-4500
Capacity: Approximately 9,500 (including standing room)
Dimensions: left field, 305 feet; center field, 404 feet; right field, 305 feet
Park Factors (2021-22)
100 = league average
Runs: 134 | Homers: 123 | Hits: 120
Midwest League environment: 4.78 runs per team per game (eighth-highest among 11 full-season leagues)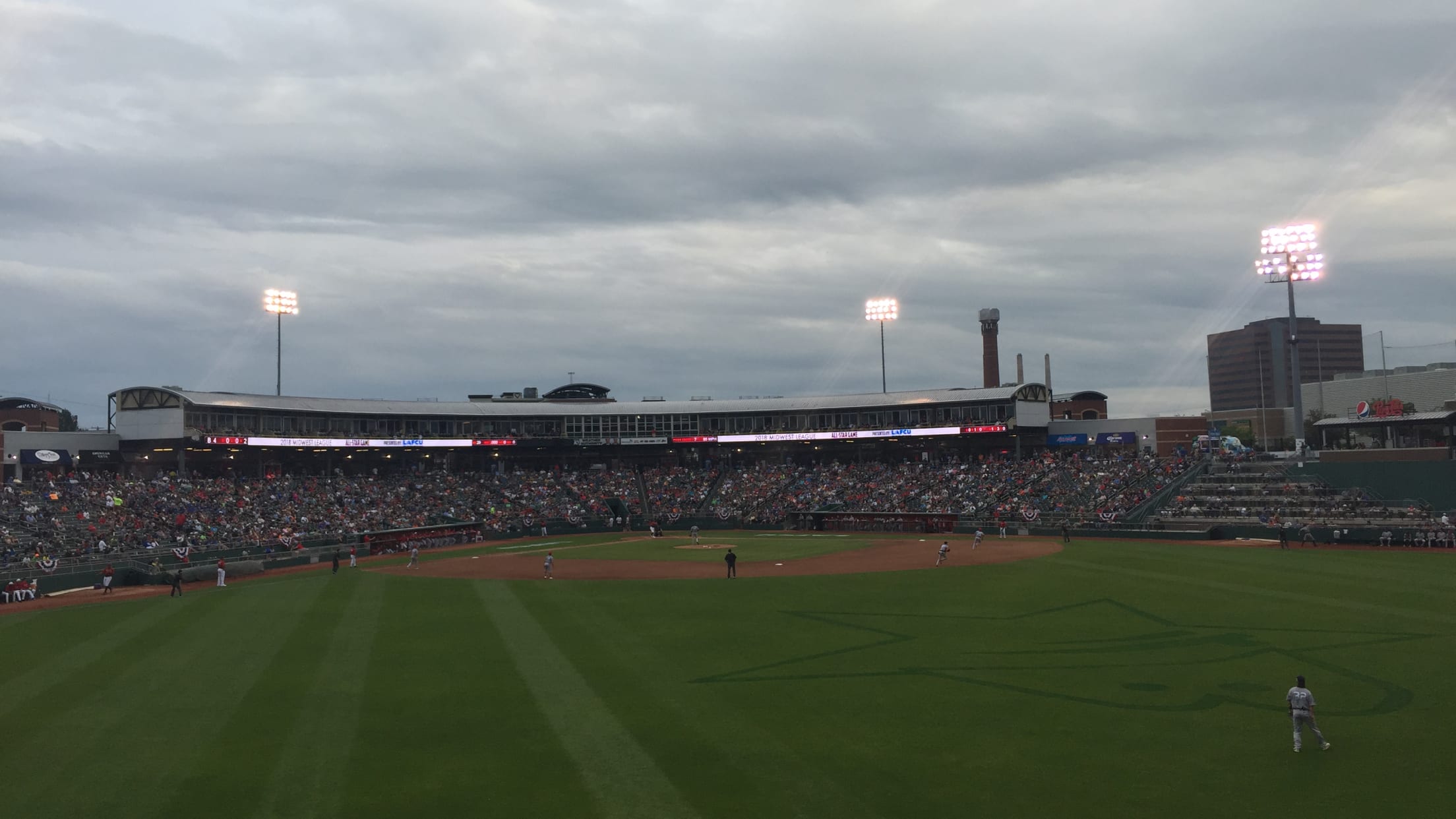 Steel yourself for disappointment: The lugnut depicted in the Lugnuts' primary logo is, in actuality, a bolt. Those looking for an accurate glimpse of this crucial piece of hardware can find it at Jackson Field, however. A smokestack looms beyond the home plate side of the ballpark, with what is purported to be the "World's Largest Lugnut" affixed to the top.
A Brobdingnagian lugnut is one of many scenic sights that can be enjoyed at Jackson Field, which is situated just a few blocks east of the Michigan State Capitol. The Outfield Ball Park Lofts, a unique and colorful apartment complex erected in 2016, is situated on the far end of the ballpark's outfield concourse. Residents of this 84-unit complex are able to take in the game from the comfort of their porch. Its construction allowed for the creation of additional group areas, situated under the building and accessible from the outfield concourse. The Chevrolet Terrace is on the right-field side, while The View is on the left. Good Hops, a full-service bar, is situated in left field, next to The View.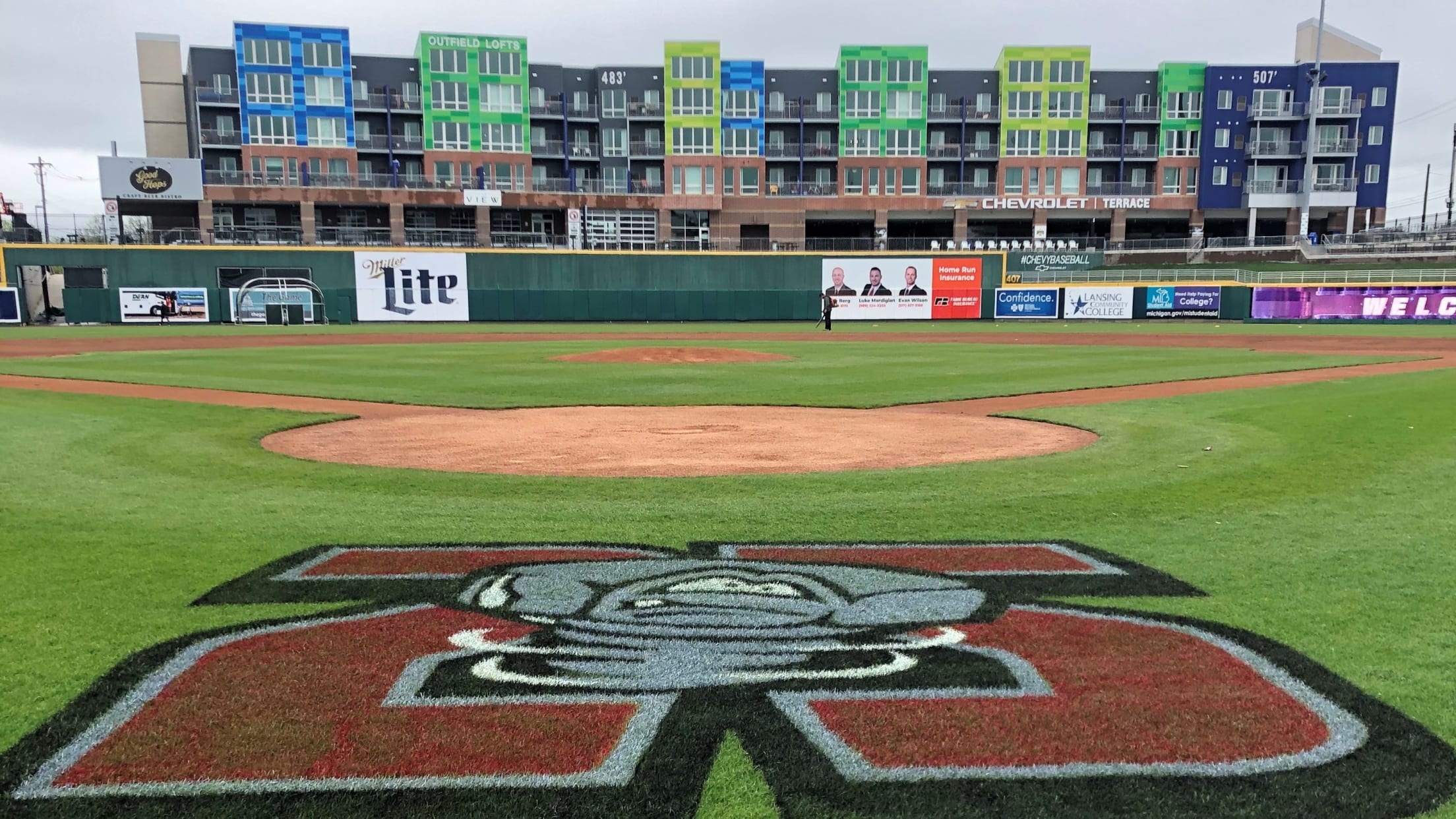 The Outfield Ball Park Lofts building are adorned with distance markers, reading 483' in left-center and 507' in right-center. Quirky dimensions are part of the Jackson Field experience, the result of the facility being shoehorned into a tight downtown location. It is just 305 feet down the lines, but this short distance is offset by outfield walls that are 23 feet high. Between these walls the outfield curves out asymmetrically, with the furthest point away being 412 feet (just to the right of dead-center field).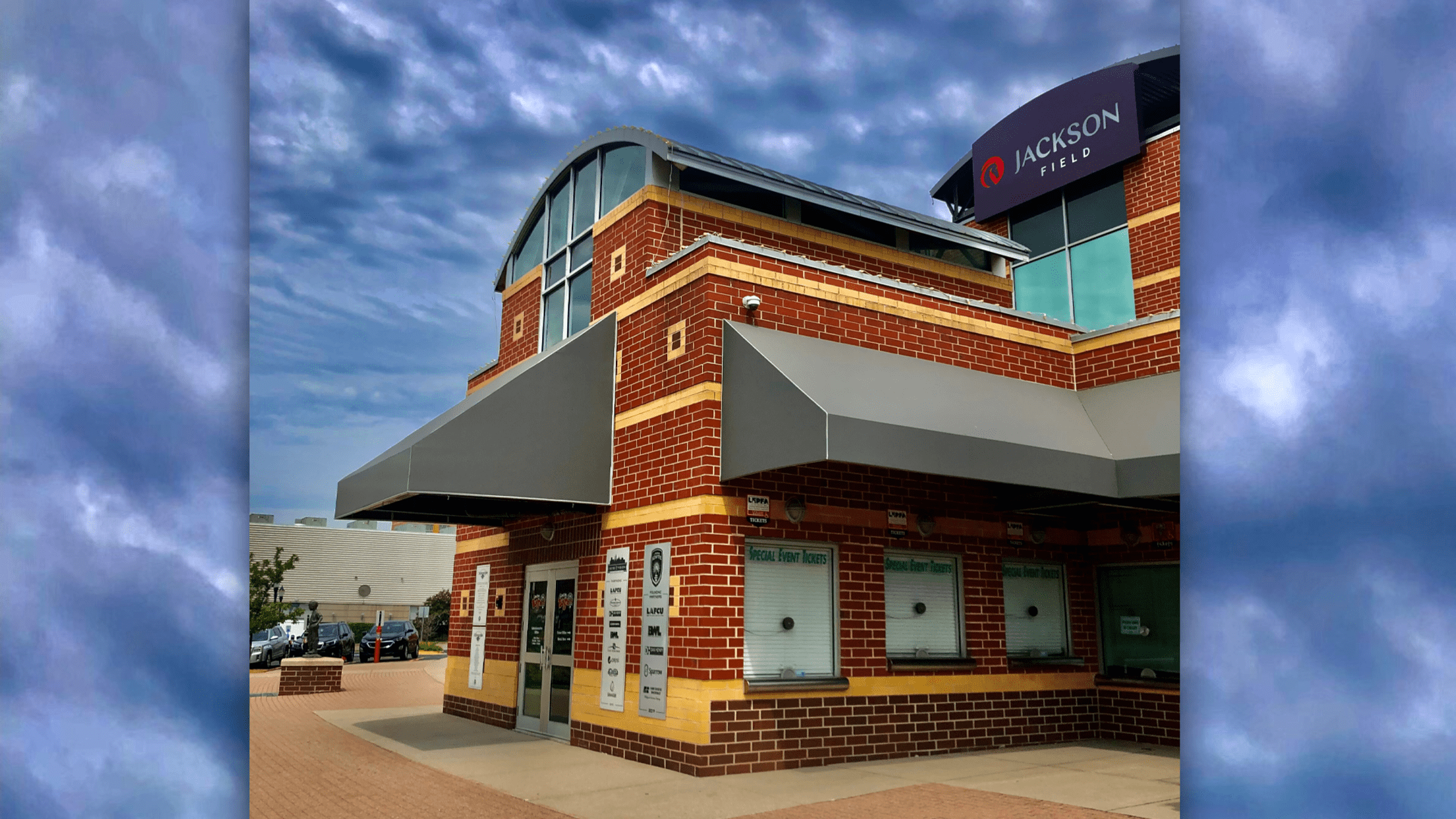 The outside of the facility features a brick exterior and arched entranceways. While not as non-linear as the outfield, it nonetheless possesses a similarly idiosyncratic charm. The second level of Jackson Field is comprised of the press box, 20 suites and The Clubhouse (a suite-level bar). One of the newest additions to the Lugnuts' entertainment experience is an LED lighting system that can illuminate the stadium in a multitude of colors and coordinated patterns.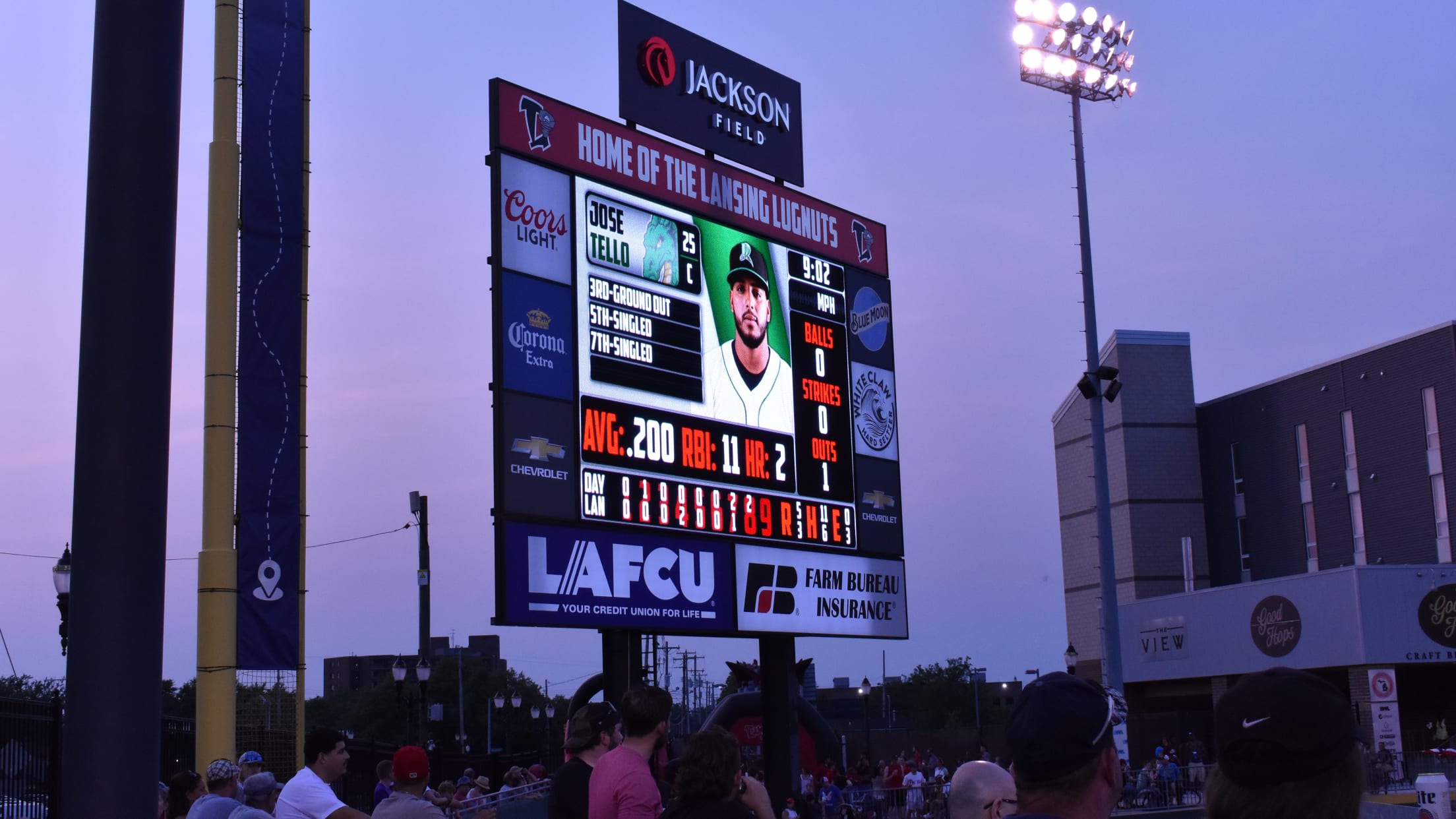 No matter where in the ballpark you may be, it's virtually guaranteed that you'll leave Jackson Field with the Lugnuts' iconic "Go Nuts!" theme song running through your head. Get ready to yell, get ready to scream...
Concessions
Procure hot dogs, brats, burgers, nachos, chicken tenders and more from concession stands like the Chrome Plated Grill, a nod to Lansing's automotive history. The Lugnuts have also been known to get creative on the culinary front. As part of their 25th anniversary celebrations in 2021, the Lugnuts unveiled 25 specialty hot dogs and then held a vote to determine the Top 10 that would be served at Jackson Field.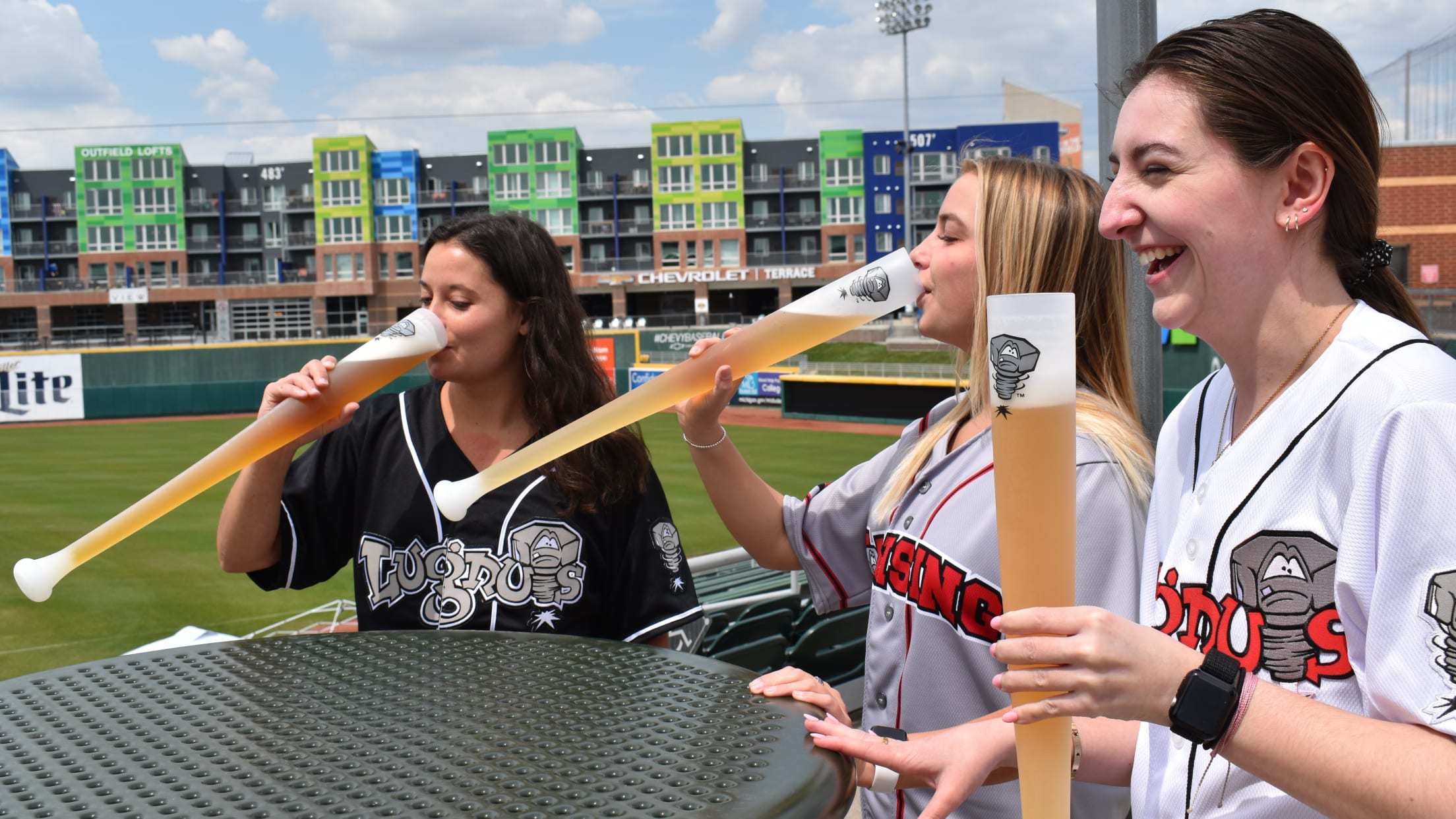 On the beverage front, the Lugnuts are one of the many Minor League teams that have happily succumbed to the Beer Bat craze. They also offer the near-unbeatable deal that is the Bev Band: Five drinks for $20, an offer that includes soda, beer and wine.
Mascot
A lot of mascots could be affectionately described as a "big lug," but the biggest lug of them all is Lansing's Big Lug. He's a shade over seven feet tall, possessed of a purplish hue, protruding tusks and lugnuts for a nose. Or perhaps those are bolts? Either way, the Lugnuts consider him to be the "eighth wonder of the world" and it'd be rude to disagree.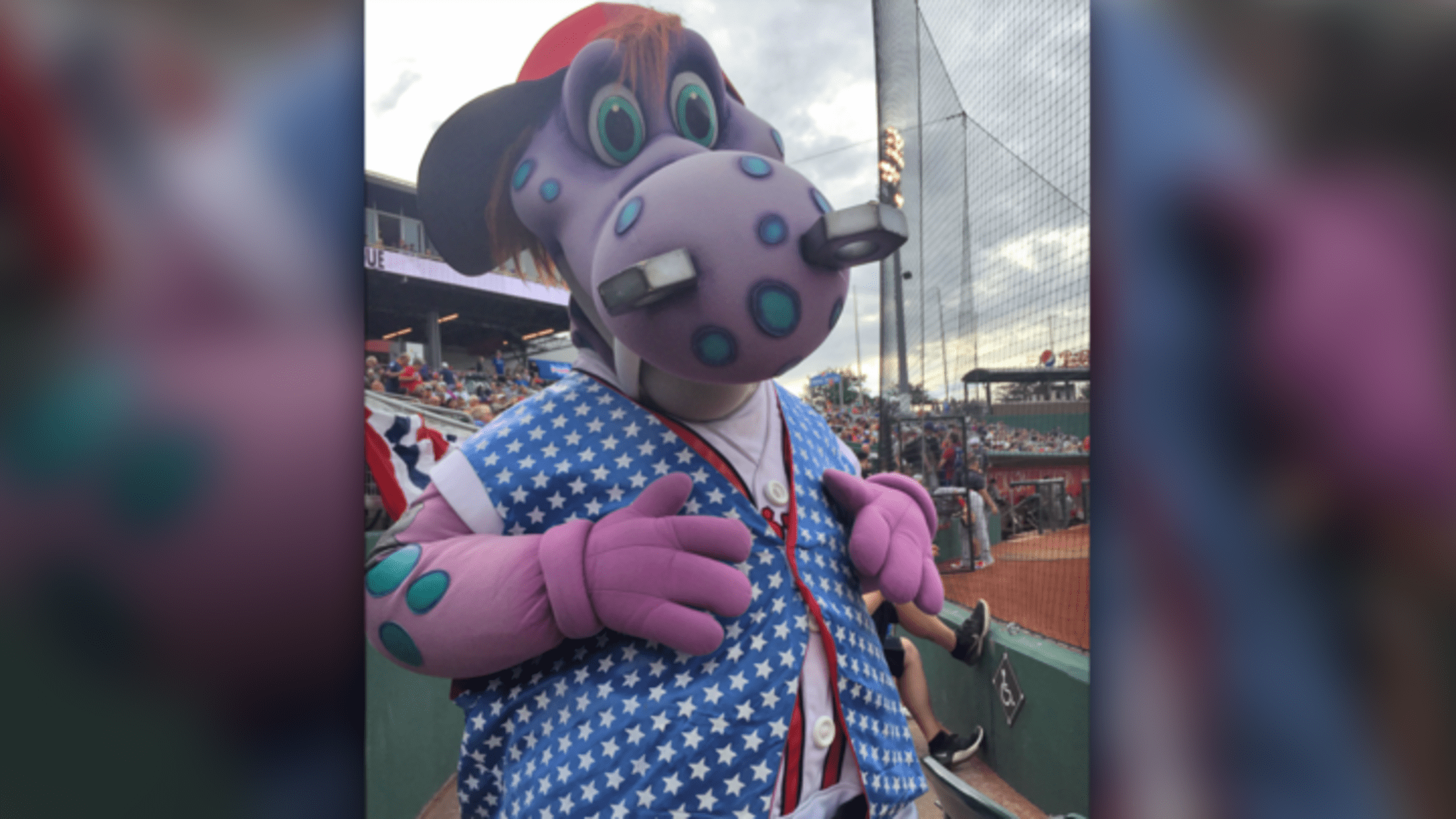 Local Attractions
Explore Lansing's automotive history at the R.E. Olds Transportation Museum, which has a specific focus on the brands that made the city: Oldsmobile and the REO Motor Company. This museum is located within walking distance of Jackson Field, as is the family-friendly Impression 5 Science Center. The Michigan State Capitol is also nearby, offering daily tours and myriad historical opportunities to explore. Lansing is located at the confluence of the Grand and Red Cedar Rivers. Local waterways can be explored via kayak or canoe. Neighboring East Lansing is home to Michigan State University, offering plenty of collegiate-level sports and entertainment options.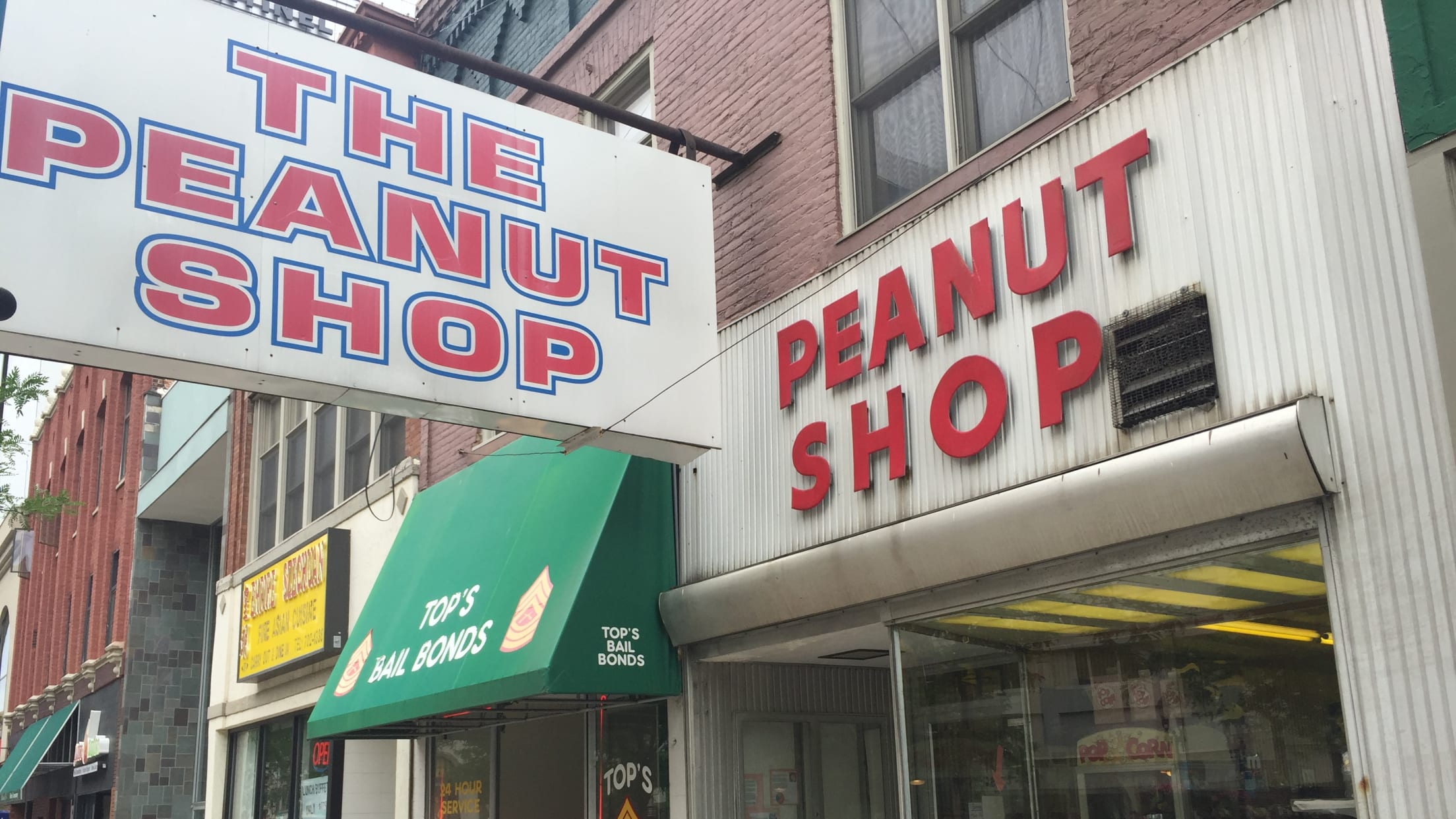 Food and Drink
The Peanut Shop is a downtown Lansing institution, sure to satisfy one's nut and/or candy cravings. If you're looking for something a little more substantial, before or after a game, there are plenty of nearby options. The Lansing Brewing Company, located just beyond the Outfield Ball Park Lofts, is a popular spot for food and, of course, local beer. The Nuthouse is a sports bar, filled with TVs that are sure to be showing...you guessed it...sports. The Capital City Market, across the street from Jackson Field, offers a bounty of delectable comestibles. Lansing's Old Town neighborhood has more of its share of great restaurants, including Meat (an aptly named barbecue establishment).
Want soup? Try the Soup Spoon Café. Bagels? Then Goodfella's is calling your name. A broadcaster's recommendation? Voice of the Lugnuts Jesse Goldberg-Strassler is a big fan of the Vietnamese-New Orleans fusion on offer at Nola Bistro on the west side of town.
Lodging
There are several hotels within walking distance of the ballpark, and plenty within the greater Lansing area. This should come as no surprise, given the presence of both the state capitol and a major institution of higher learning. Get extra cozy at a bed and breakfast, or comparatively rugged at a campground or RV park.
Moving On
When in Michigan, make sure to visit the state's two other Minor League teams: the West Michigan Whitecaps and, further north, the Great Lakes Loons. To the south, options include the South Bend Cubs, Fort Wayne TinCaps and Toledo Mud Hens.
The Road to Oakland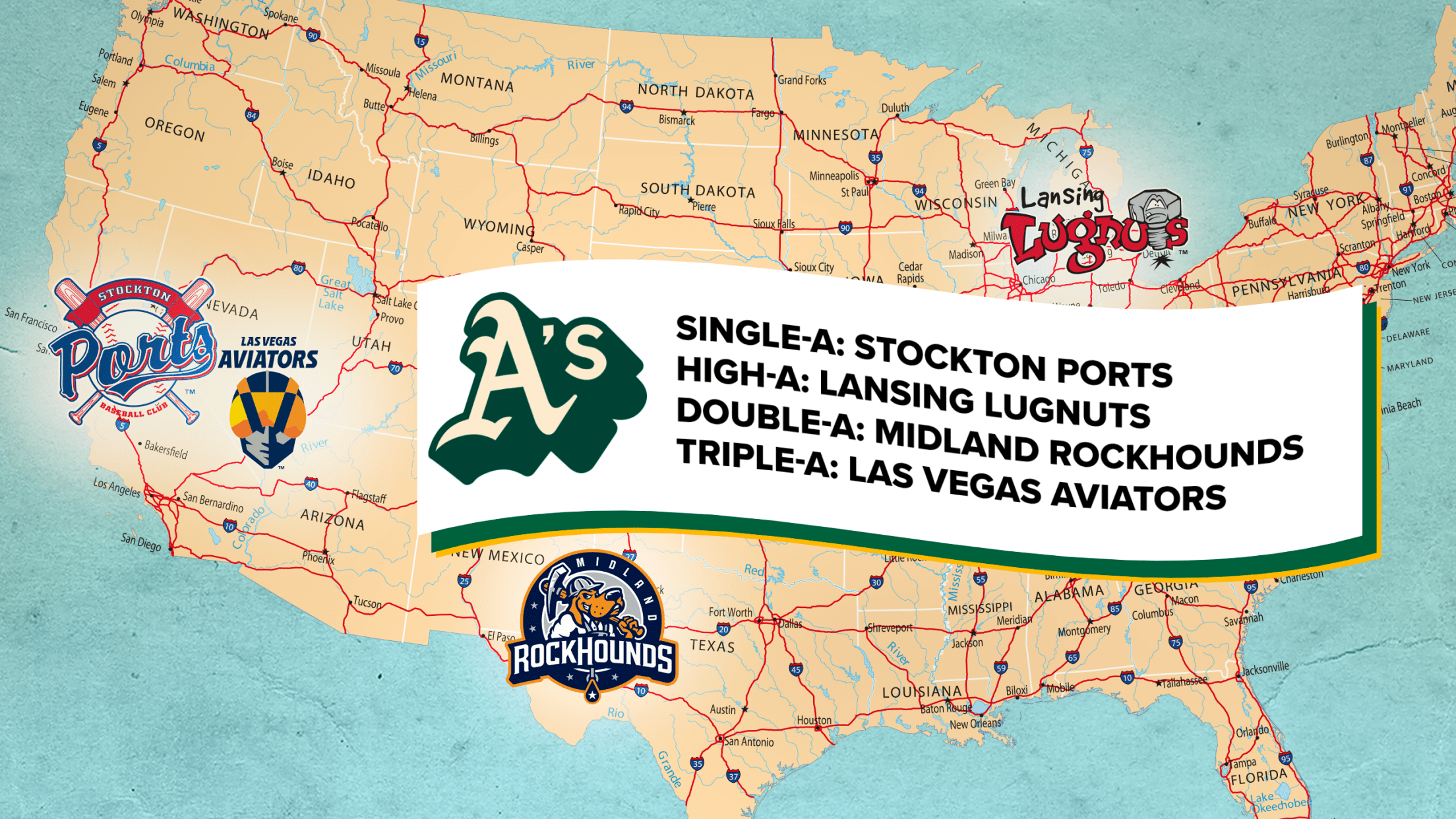 credits:
Benjamin Hill, who covers the business and culture of Minor League Baseball, has visited 182 Minor League ballparks.