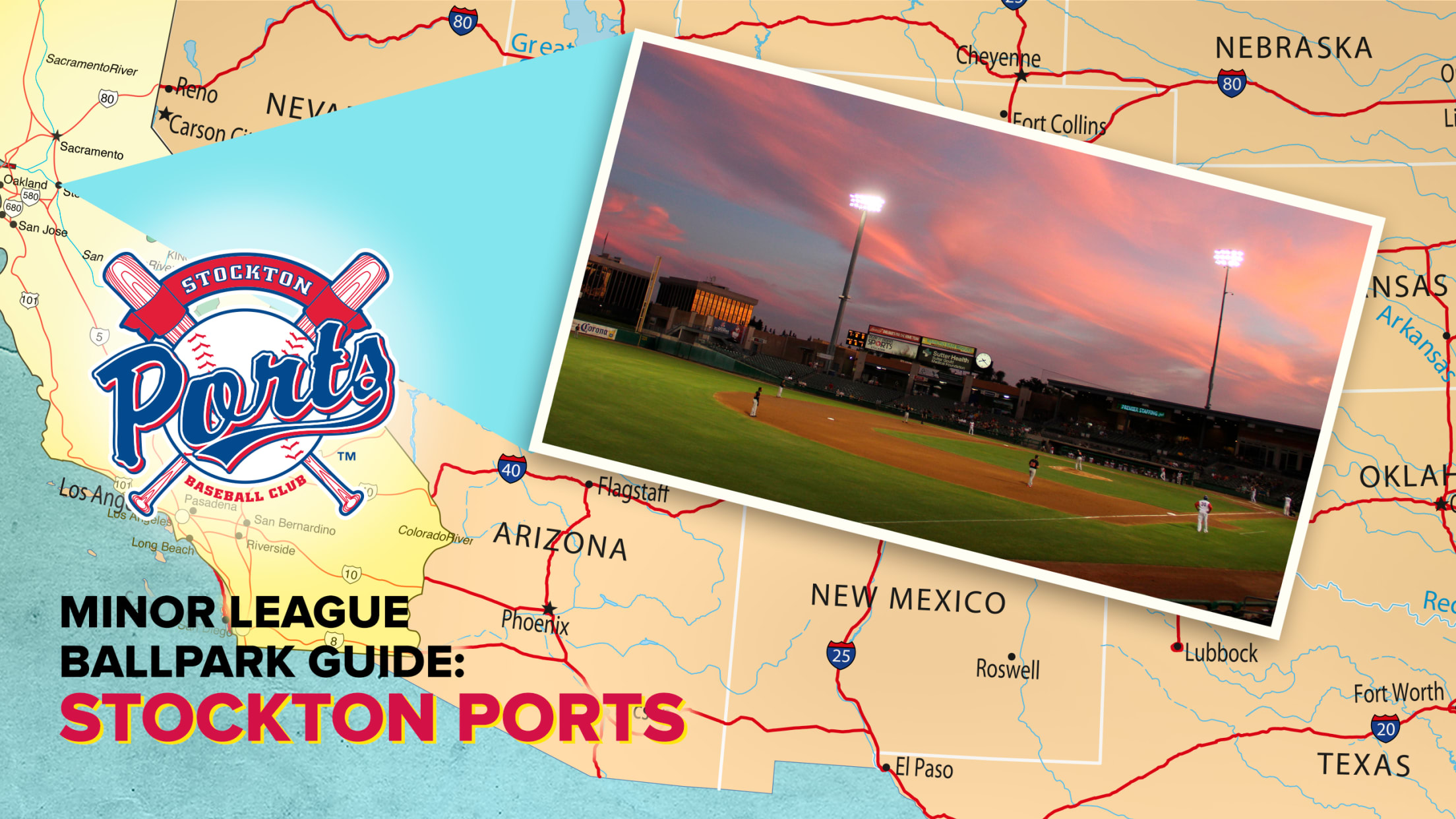 Scroll
Explore Stockton's Banner Island Ballpark
Welcome to Banner Island Ballpark, where A's fan watch homegrown talent develop, mascot Splash is fresh out of the Stockton Delta and asparagus reigns supreme.
Stockton Ports (Affiliate of the Oakland Athletics since 2005)
Established: 1946
Ballpark: Banner Island Ballpark (opened 2005)
League: Low-A West
Notable Alumni: Vince DiMaggio, Pumpsie Green, Davey Johnson, Pat Gillick, Bobby Grich, Jerry Remy, Gary Sheffield, Ben Sheets, Josh Donaldson, Dallas Braden, Sean Doolittle
Championships: 1946, 1947, 1963, 1965, 1969, 1980, 1986, 1990, 1992, 2002, 2008
A charter city of the California League in 1941 and in the circuit's postwar rebirth in 1946, Stockton is brimming with baseball history. In fact, the city's relationship with the game goes back to long before the establishment of the Ports franchise -- into the 19th century -- and there's a case to be made that the site of Banner Island Ballpark was the setting for the 1888 poem "Casey at the Bat."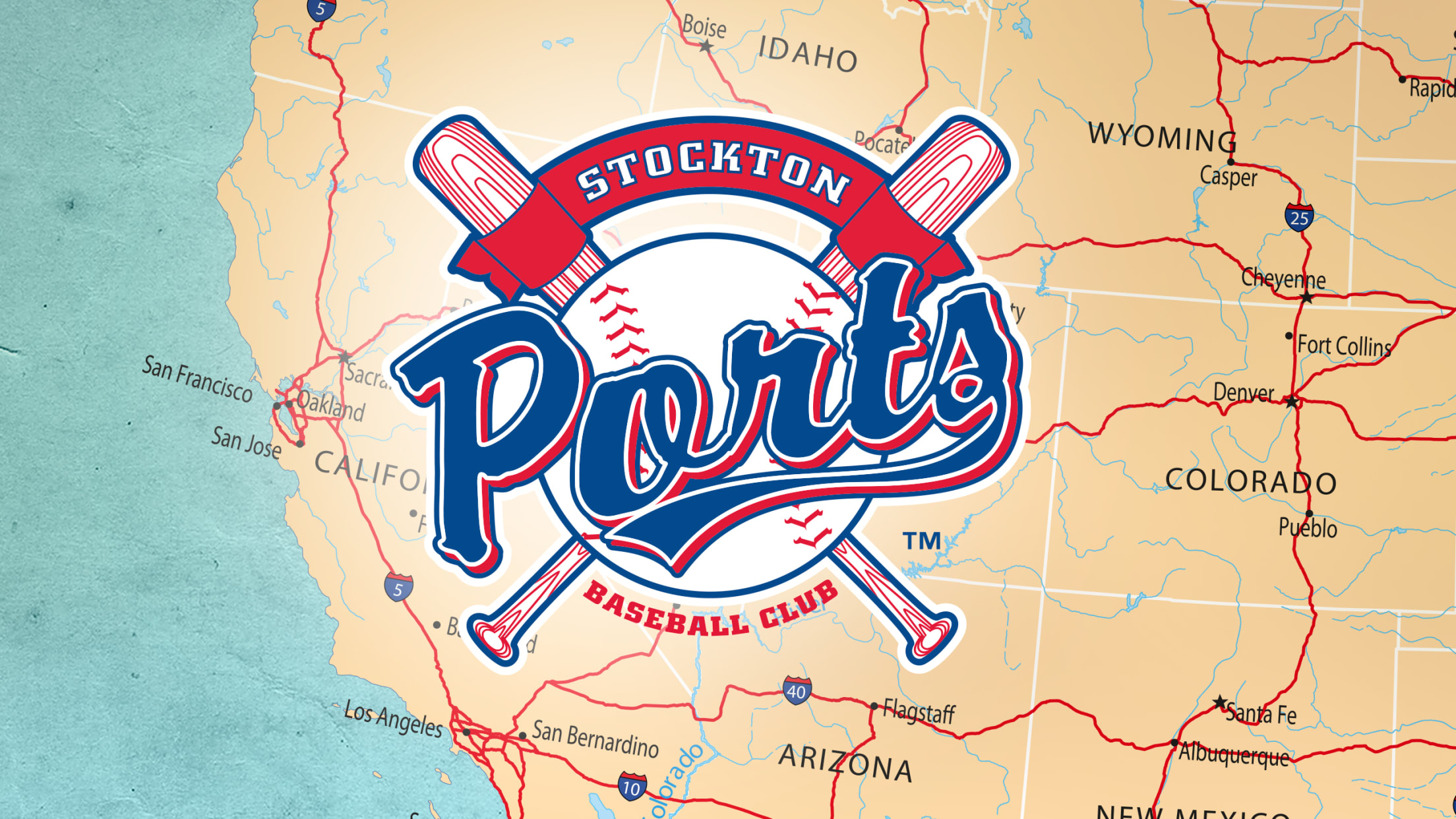 Banner Island Ballpark takes its name from the spot -- no longer an island -- on Stockton's Deep Water Channel where the city's founder, Charles Weber, flew a flag to celebrate Union victories during the Civil War. Historic though both the club and the location of the stadium are, Banner Island Ballpark is relatively new. Built in 2005, the picturesque waterfront home of the Ports is the pride of downtown Stockton and very much a 21st-century facility.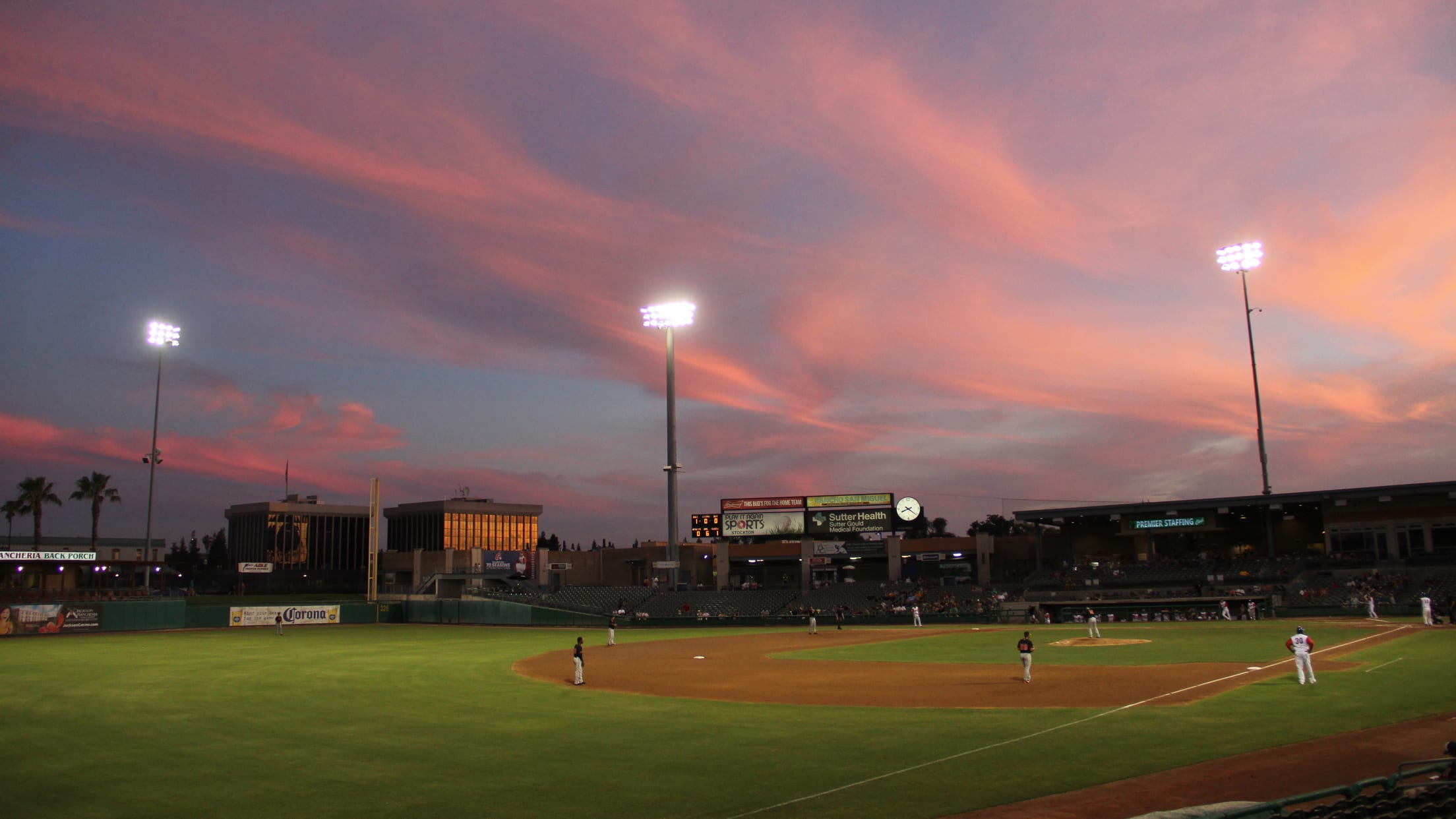 Features
Stockton Channel, which connects to San Francisco Bay via the San Joaquin and Sacramento Rivers, is the waterway that makes the Ports the Ports and the city of Stockton a crucial inland shipping center both historically and today.
Views of the channel tempt a fan to spend at least a couple innings strolling around Banner Island Ballpark's inviting 360-degree concourse. But the proximity to water offers benefits even if you never leave your seat, providing a cooling breeze on those hot Central Valley nights.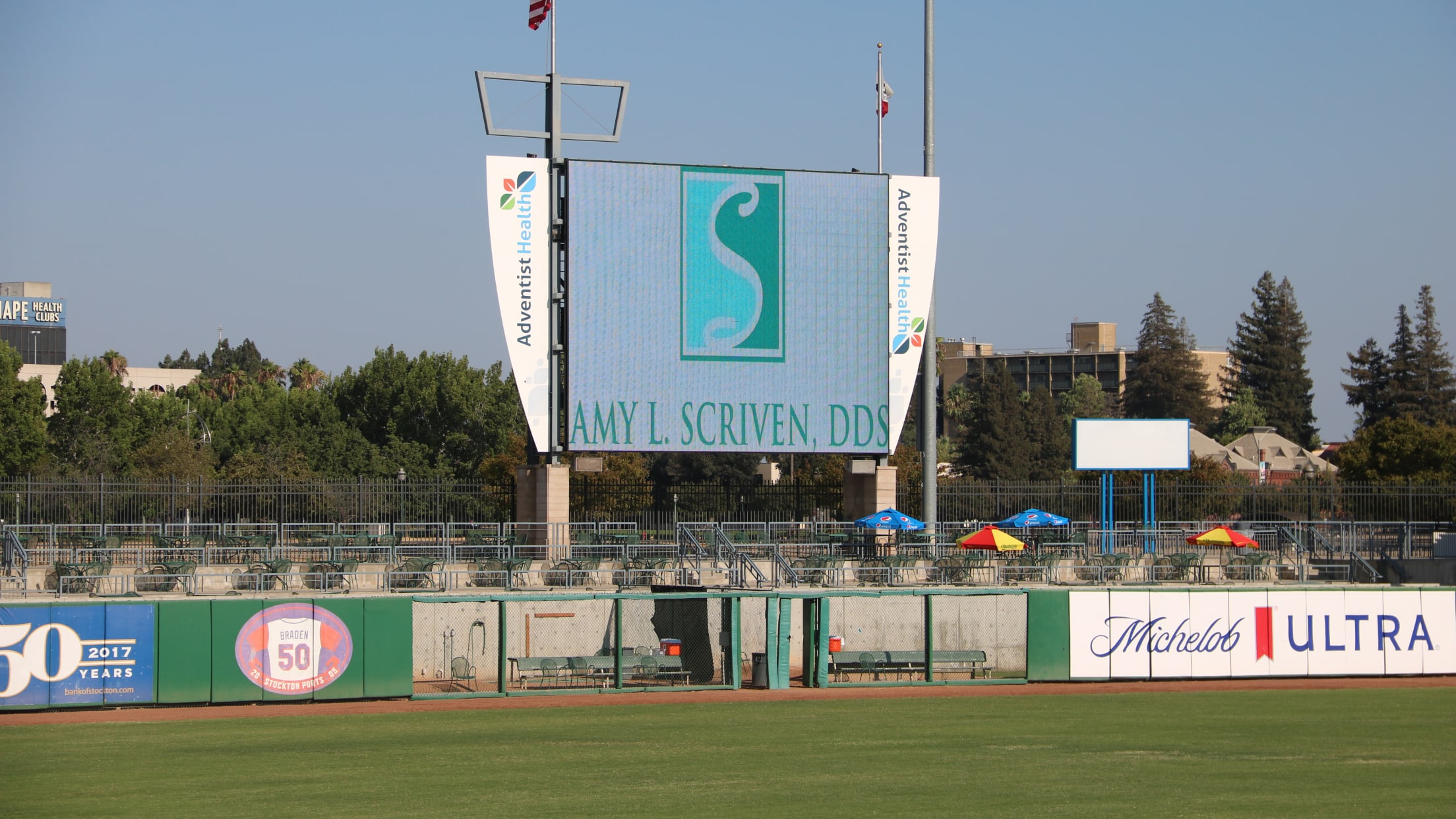 The Ports are justifiably proud of the new, state-of-the-art videoboard they debuted for the 2021 season, but Banner Island Ballpark also ranks high with a much more traditional form of beyond-the-field spectacle. On many evenings, sunsets over the first-base-side seats cast upon the whole sky an awe-inspiring tableau of purple and pink hues, and a water tower beyond home plate is made stunning in silhouette.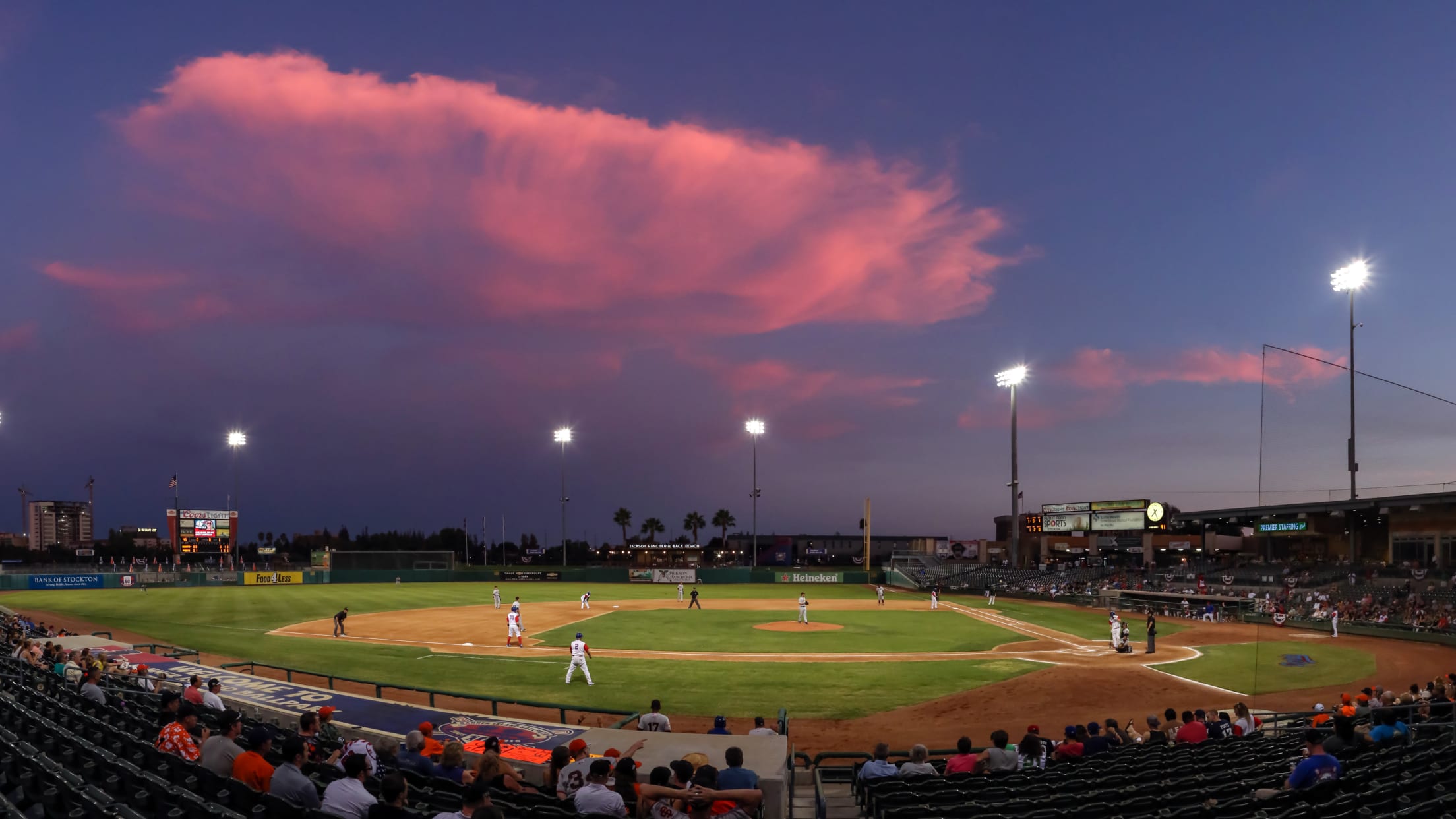 Ports games also present fans with an opportunity to razz the opposition in rare fashion. The Pick the Song promo raises money for charity while tagging a visiting batter with a walk-up song of the donating fan's choice. This makes for laughs galore and enhances the ballpark atmosphere throughout a game.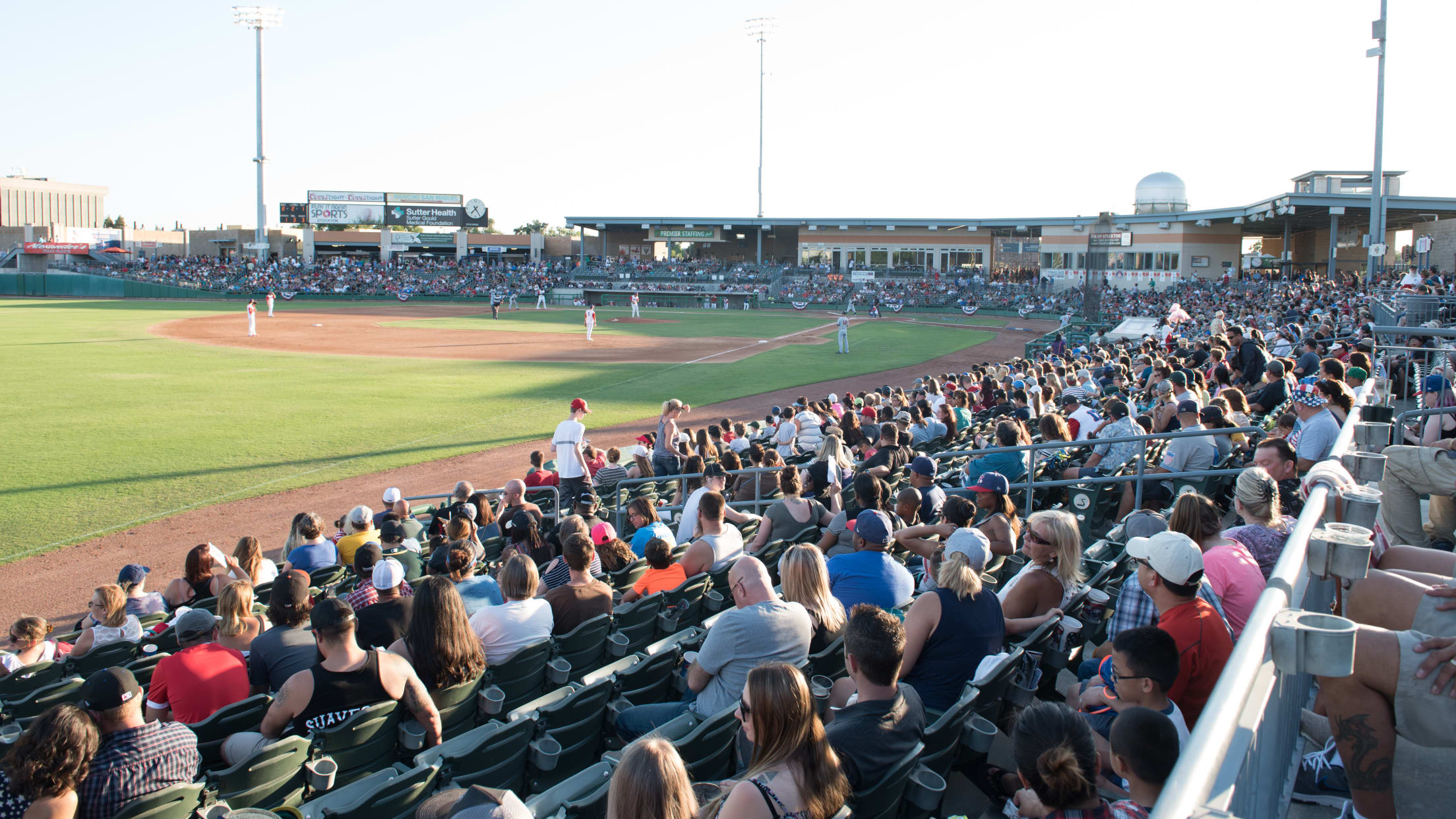 Mascots
When the Ports moved into Banner Island Park, they found a mascot ready to go. A delta creature named Splash, large and funny-looking and red all over, climbed out of the Deep Water Channel and into the stands of the ballyard. With a boundless appetite -- for fun and for food -- Splash reportedly devours locally grown asparagus by the bucketful and swipes concession items from distracted fans.
Like many mascots, he's also prone to practical jokes, often targeting umpires or mocking opposing teams. But he's always a friend to Ports fans.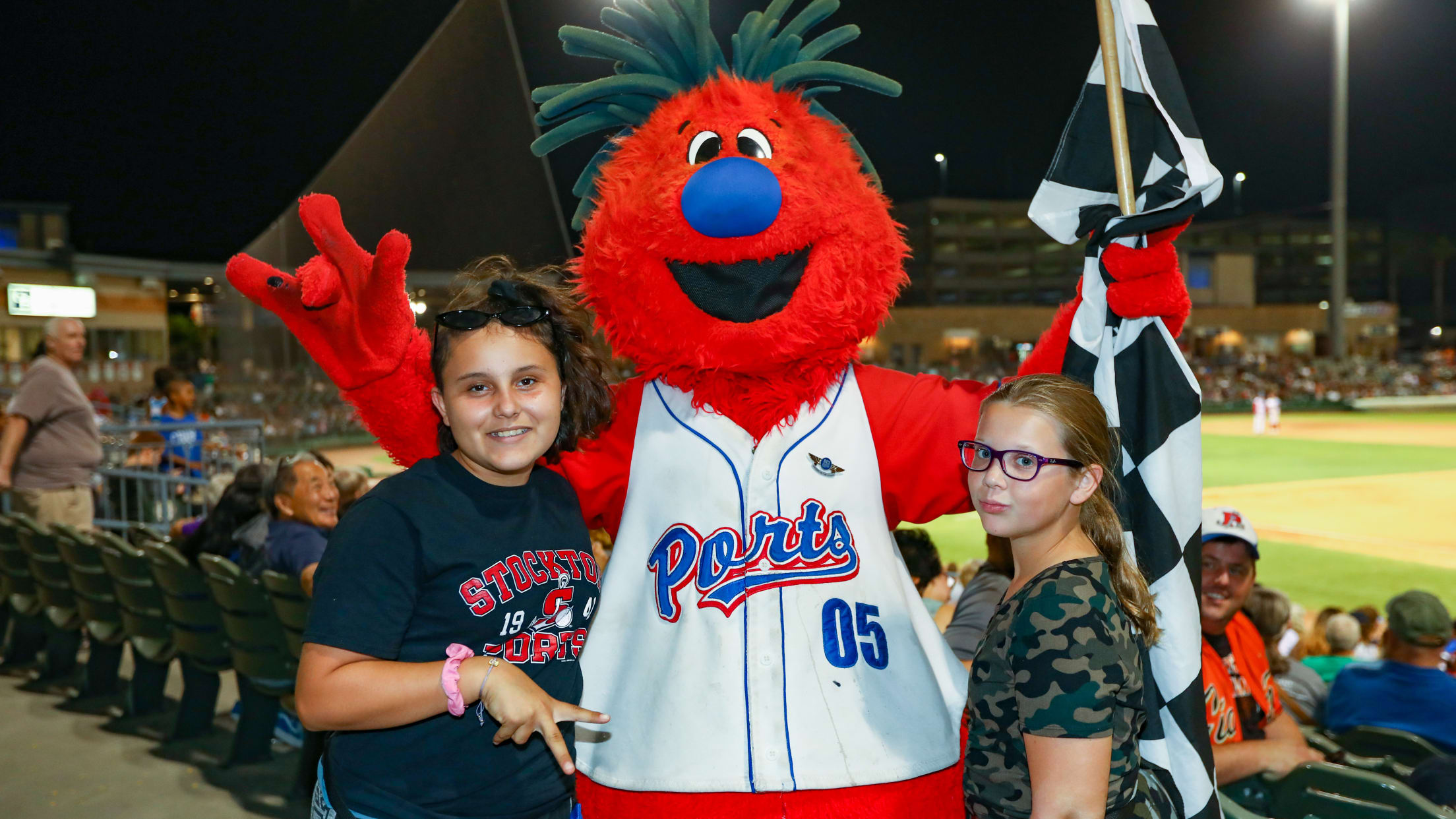 At select games -- think nights when the stands are packed -- you might be lucky enough to meet Running Gus and Gustina (a pair of gargantuan pieces of asparagus) or see them participate in the hot dog race.
Running Gus is featured on a Ports hat and other gear, as is 5 O'Clock Dock (an asparagus-toting longshoreman, who, as of this writing, does not have an in-park presence).
Concessions
At Banner Island Ballpark, the drinks are cold and the asparagus is hot. Actually, the asparagus is any way you want it. Stockton (over the strenuous objections of Hadley, Mass.) is often called the asparagus capital of the world, and the Ports take the honorific seriously. There is an annual Asparagus Night during which the team goes all out in celebrating the stalky vegetable, with grilled asparagus, asparagus fries, asparagus tacos and bacon-wrapped asparagus. Some of these items are available during ordinary nights, too, although the offerings vary.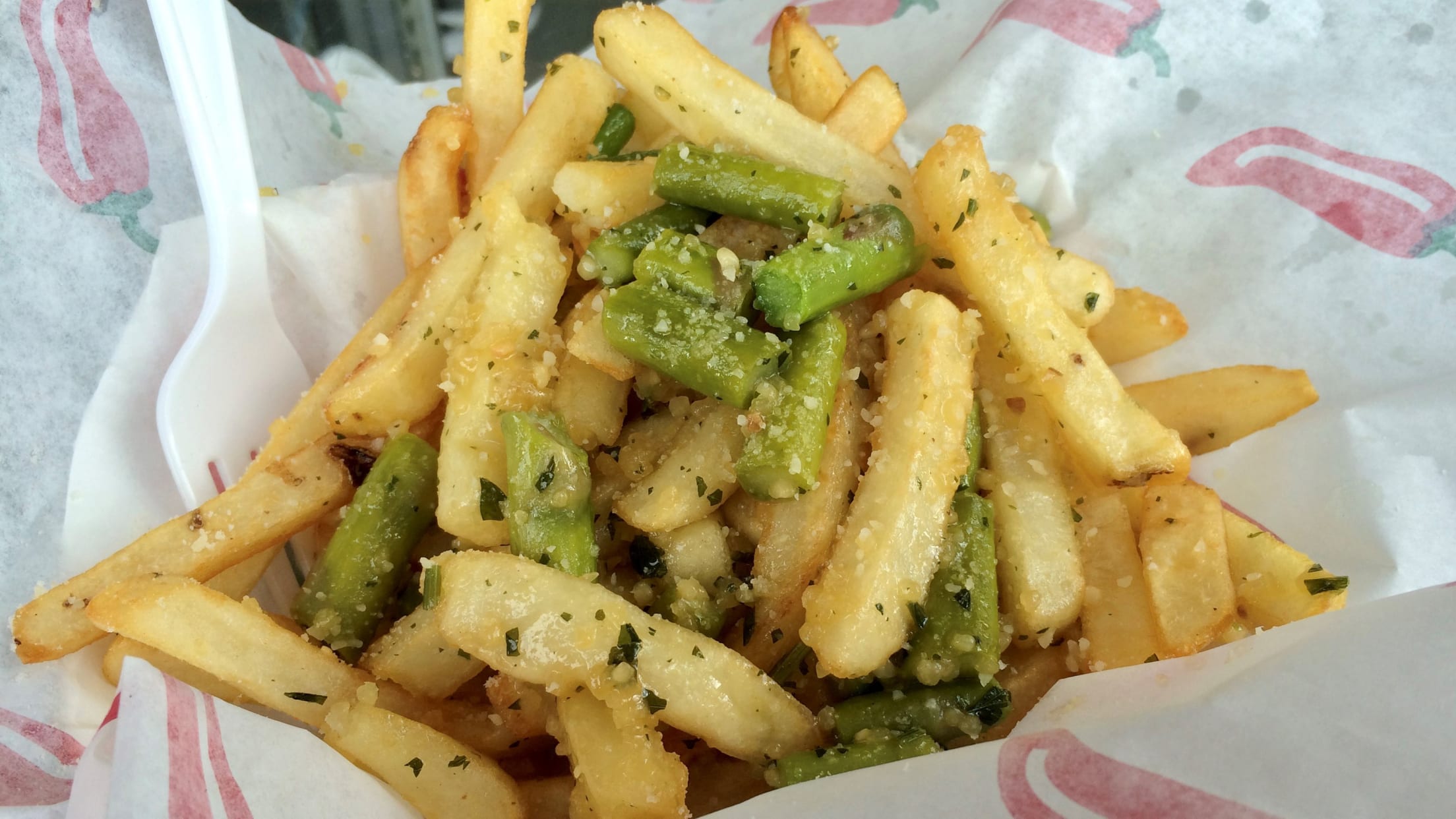 Throughout the park, carts are the name of the game. There's a burrito cart, a popcorn cart, a sausage cart (check here for grilled asparagus), a drinks cart and more.
Beer bats, which took the Minors by storm in 2021, are popular among the Ports faithful.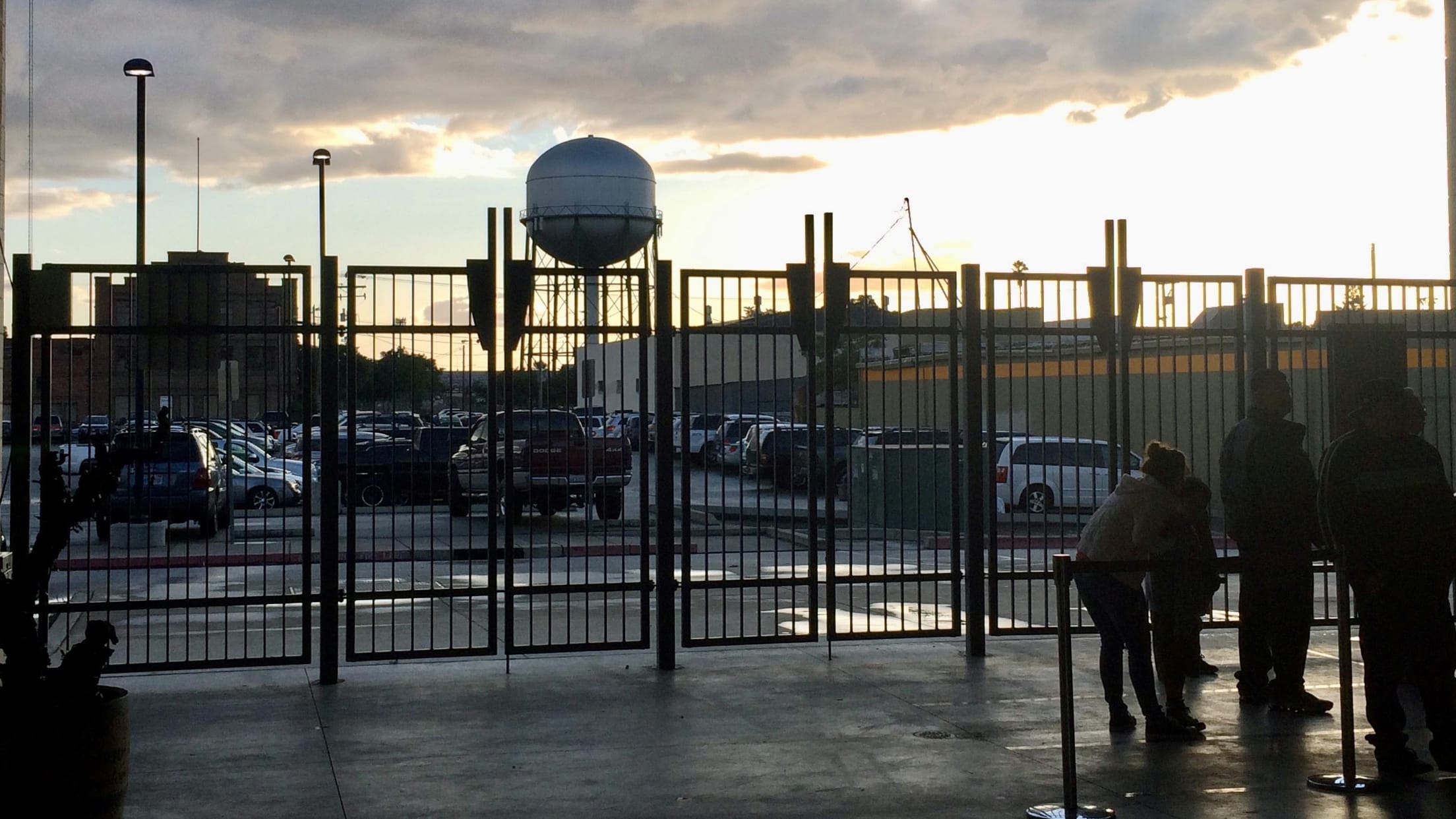 Local attractions
Those traveling with kids will be delighted to arrive in Stockton, where the municipally-run Pixie Woods is a park with playgrounds, a vintage merry-go-round, a mini train, a pirate ship and so on and so forth. Additionally, the Children's Museum of Stockton -- almost directly across the channel from Banner Island Ballpark -- has a focus on science and technology but offers varied exhibits.
The Haggin Museum, on the expansive grounds of Victory Park, is about a mile and a half from the ballyard and contains galleries of fine artwork (from William Bradford to Pierre-Auguste Renoir) and history artifacts (from Native Californian basketry to a World War II-era Jeep) that would be the pride of a city twice Stockton's size.
Looking for a little adventure? Check out one or a few of the numerous ways to get out on the water. Rentals of every kind of vessel from paddleboard to yacht are easy to find.
Food and drink
Whirlows Tossed and Grilled offers a variety of items tossed and grilled -- salads, burgers and a wide variety of sandwiches. Next door, Taps Barrel House serves food from the Whirlows menu in complement to a considerable selection of handcrafted beers. Taps changes up its pours regularly, dedicating some nights to rare and specialty beers and guest tap takeovers.
Locals swear by Cocoro's Bistro for sushi and other Japanese fare. Angelina's Spaghetti House is an old-school classic. Dave Wong's, serving Cantonese dishes, is a longtime favorite for families and is considered by some the best restaurant in town.
Arroyo's Mexican Cafe and Cantina has been serving Stockton in one iteration or another since the 1940s. Enjoy the lakeside dining room, or at least stop by to pick up some house-made tortillas.
Taqueria El Azteca (with a taco truck and a counter in Peña's Supermercado) is roundly beloved for its birria tacos and other Mexican delicacies.
Nash + Tender serves fried chicken in a slew of ways, and patrons can select how spicy they'd like it. (A signed waiver, the website says, is required for those who'd like it "Stupid Hot.")
The town of Lodi, just up Highway 99, is known for (in addition to the Creedence song) its wineries. The Lodi Wine Visitor Center is a fine place to start a day in the vineyards.
Lodging
There are a couple hotels in downtown Stockton, and many more along March Lane near the 5 Freeway.
Vacation rentals in the area range from apartments a few blocks from Banner Island Ballpark; yachts in the marina; tucked-away cottages with delta views; cabins abutting Lodi wineries; and historic houses in Stockton's residential neighborhoods.
Moving on
In Stockton, you're already smack dab in the middle of a hotbed of Minor League Baseball action. Sacramento, home of the Triple-A River Cats (Giants), is less than an hour's drive northbound on the 5 Freeway. Head south instead of north on that same road, and you'll hit the Ports' rival Modesto Nuts (Mariners) within 40 minutes, the Fresno Grizzlies (Rockies) in another hour and a half, and the Visalia Rawhide (D-backs) and in 45 minutes more.
Maybe you're planning on heading directly from Stockton to the Bay Area cities. Obviously, you'll want to catch the Giants and the A's, but don't miss out on the Low-A Giants in San Jose.
The Road to Oakland
Athletics prospects who land in Stockton have to go away in order to come home to Oakland, which is little more than an hour's drive from Banner Island Ballpark. The next rung on the organizational ladder takes developing players to Michigan, followed by a stop in Texas and another in Nevada.
Low-A: Stockton Ports
High-A: Lansing Lugnuts
Double-A: Midland RockHounds
Triple-A: Las Vegas Aviators