Explore Binghamton's Mirabito Stadium
Welcome to Mirabito Stadium, located in the carousel capital of the world. The Binghamton Rumble Ponies play here, enjoying a merry-go-round every April thru September. Grab a spiedie or two, meet the soon-to-be Mets and stay for the beautiful sunsets.
Binghamton Rumble Ponies (affiliate of the New York Mets since 1992)
Established: 1992, as the Binghamton Mets
League: Eastern League
Ballpark: Mirabito Stadium (opened 1992 as Binghamton Municipal Stadium)
Championships: 1992, 1994, 2014
Notable Alumni: David Wright, Noah Syndergaard, Lucas Duda, Michael Conforto, Jacob deGrom, Edgardo Alfonso, Pete Alonso, Zack Wheeler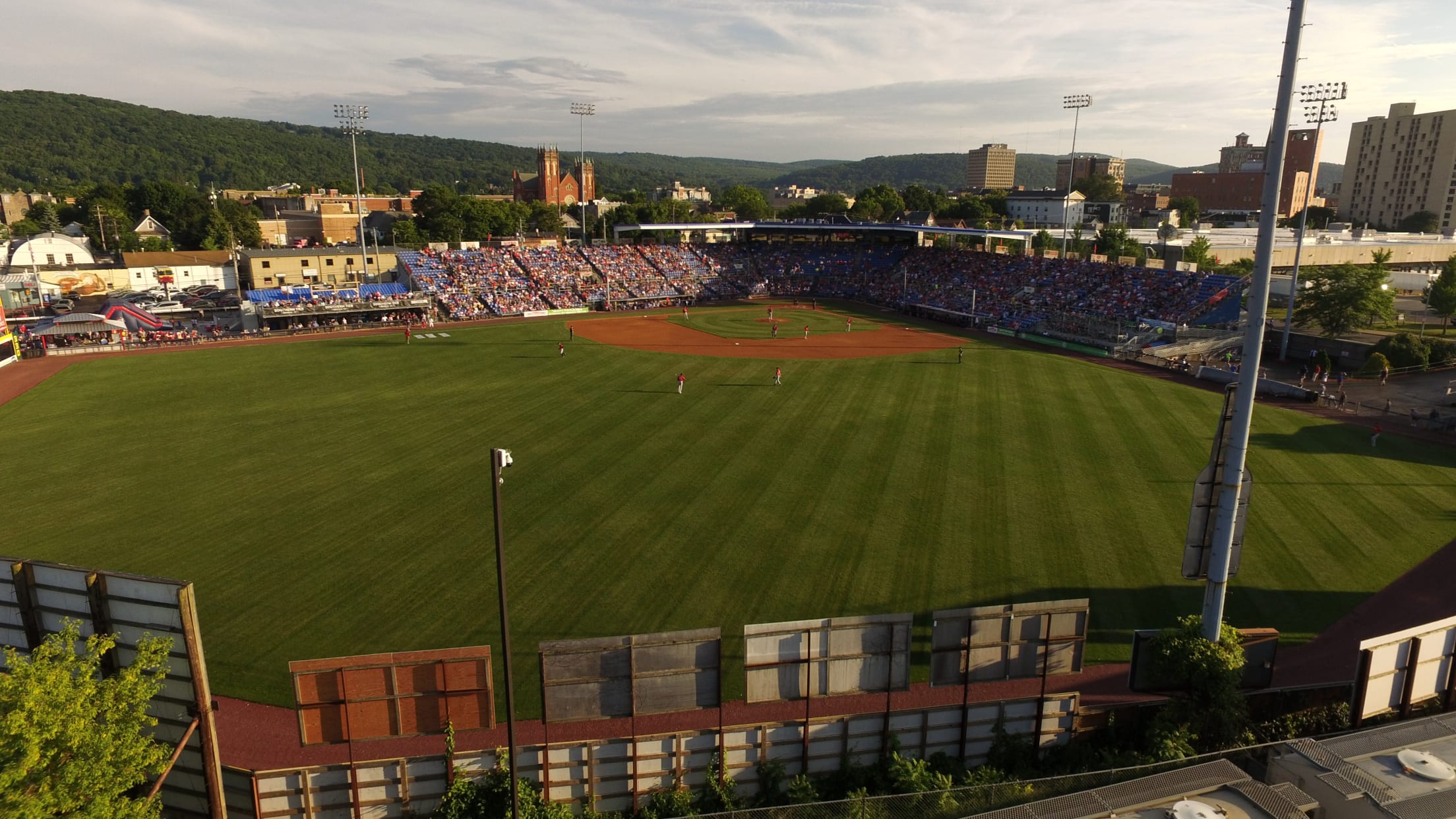 Binghamton's current Double-A team arrived on the scene in 1992 after relocating from Williamsport, Pa. From that season until the present day, the team has served as an affiliate of the New York Mets. They were simply known as the Mets through 2016, often colloquially referred to as the B-Mets (their former mascots were Bingo the Bee and Buddy the Bee). The current Rumble Ponies moniker was adopted in 2017, but the Mets affiliation remains.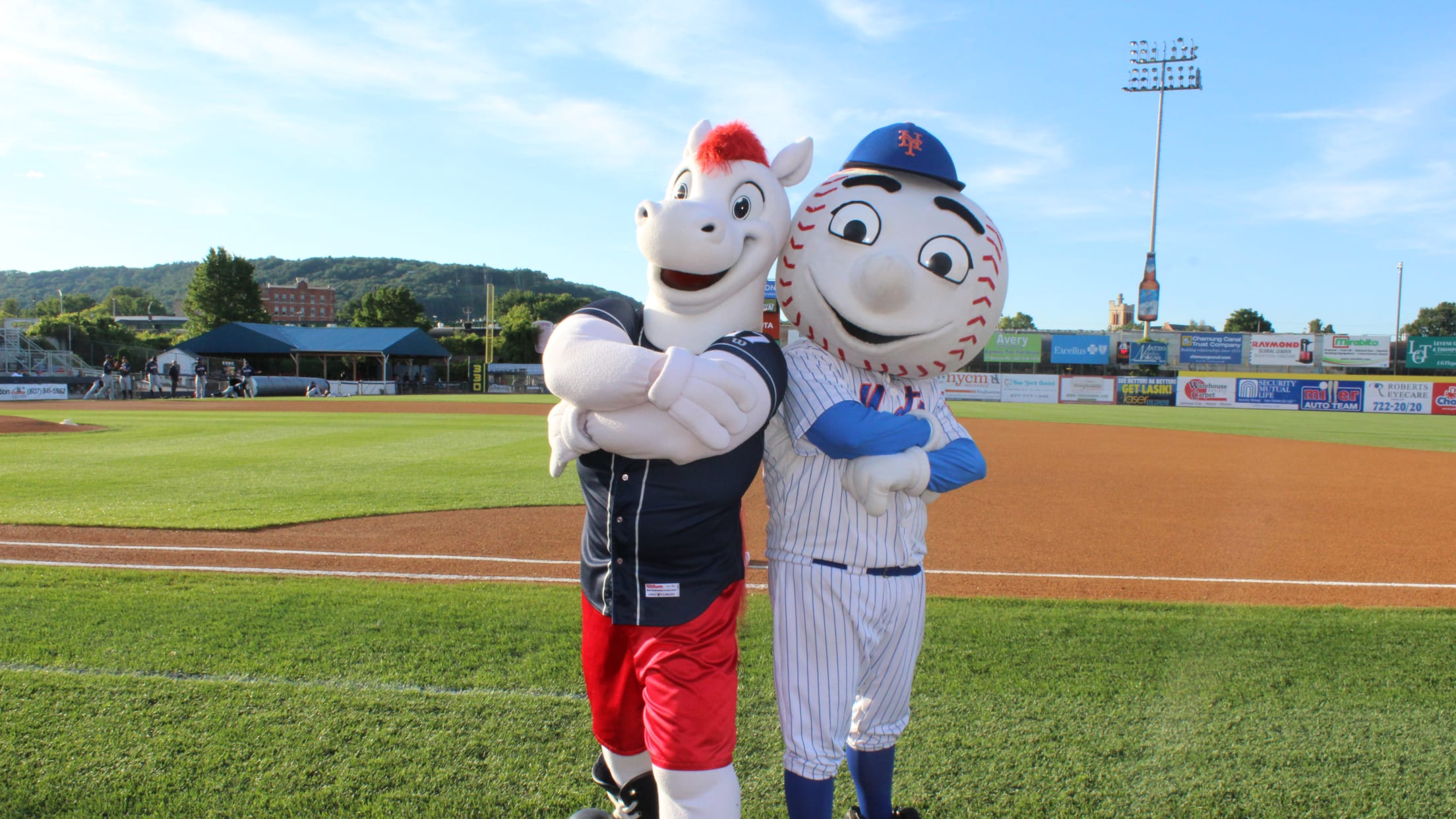 Binghamton has been a member of Eastern League since their 1992 inception, but the central New York locale's presence in that circuit far predates its current team. From 1938 through 1968, the city was home to the Triplets, who competed in the Eastern League for nearly the entirety of their existence. The Triplets name was a reference to the larger "triple cities" region, encompassing Johnson City and Endicott in addition to Binghamton.
Binghamton is home to six vintage carousels, leading to its status as the "carousel capital of the world." The Rumble Ponies' team name references this unique distinction. John Hughes, who owned the team at the time of the name change, said that Rumble Ponies are "a fierce horse that no carousel can contain."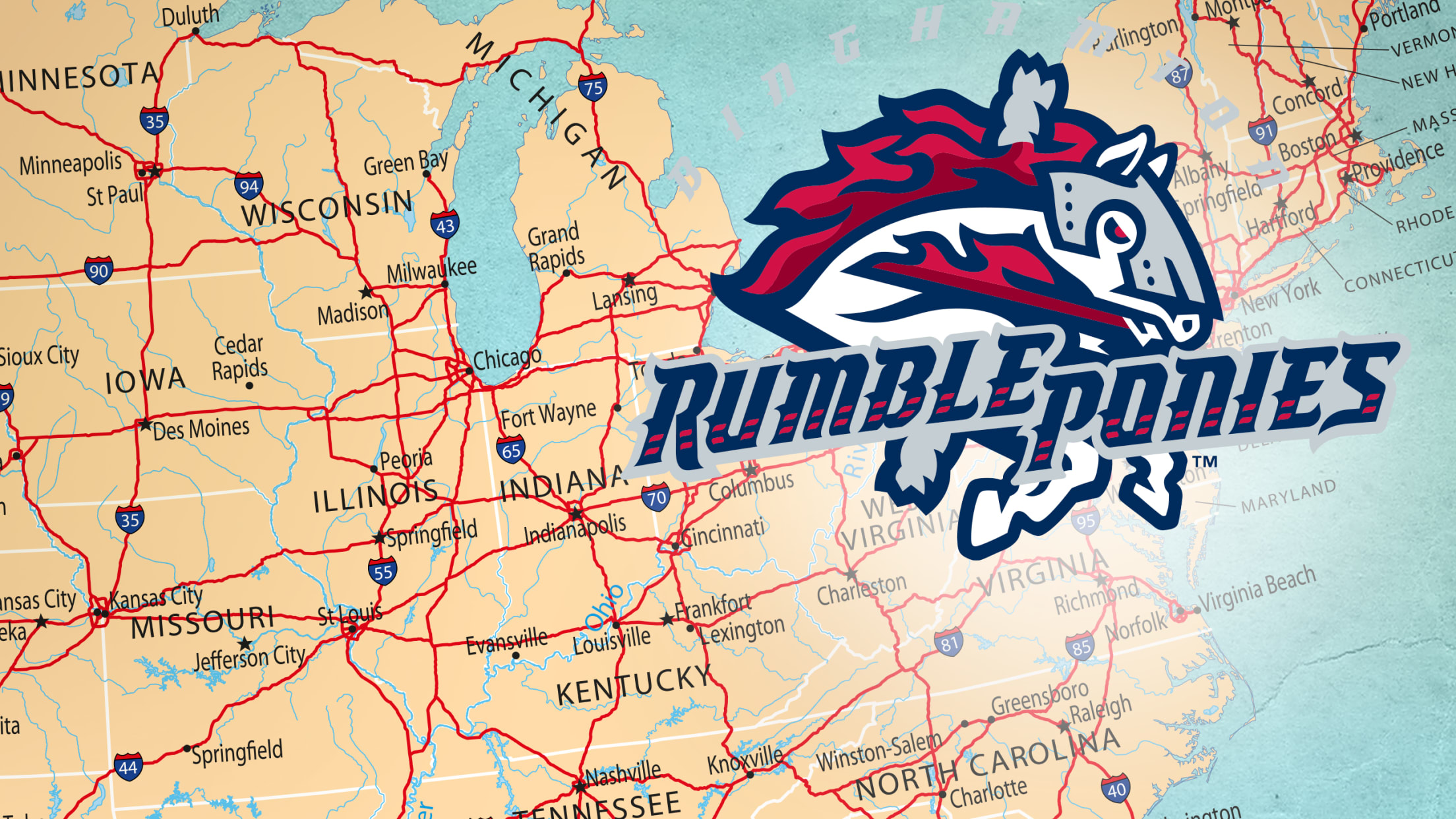 Mirabito Stadium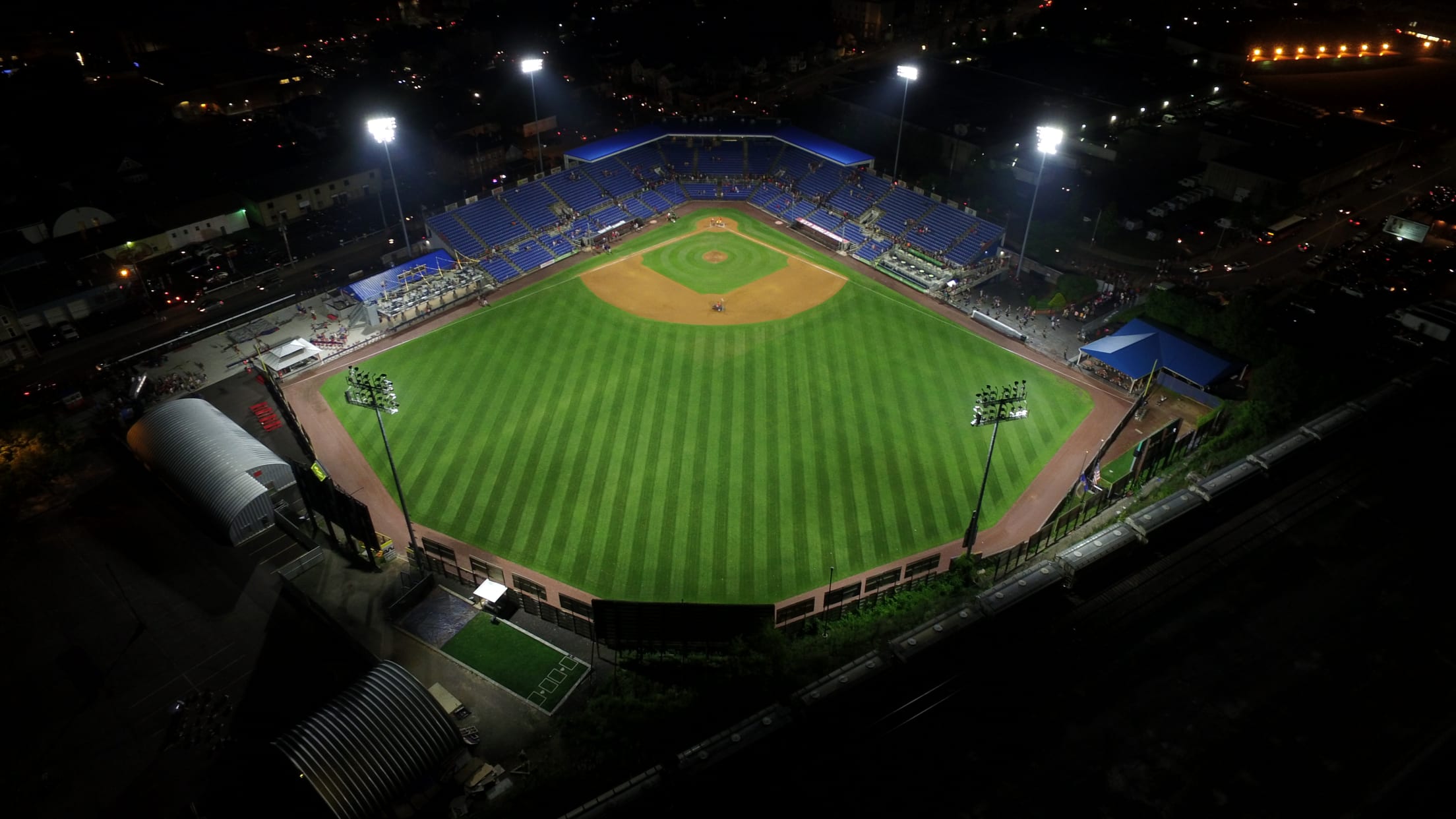 Mirabito Stadium, originally known as Binghamton Municipal Stadium, was built in conjunction with the 1992 arrival of the Binghamton Mets. Its pragmatic design is reminiscent of the sort of ballpark that was prevalent in the '70s and '80s, emphasizing function over flair. The exterior is dominated by concrete, with the main entrance leading to a closed concourse that provides passageways to the seating bowl itself. The seating bowl, bisected by a narrow concourse, extends from shallow right field to shallow left field.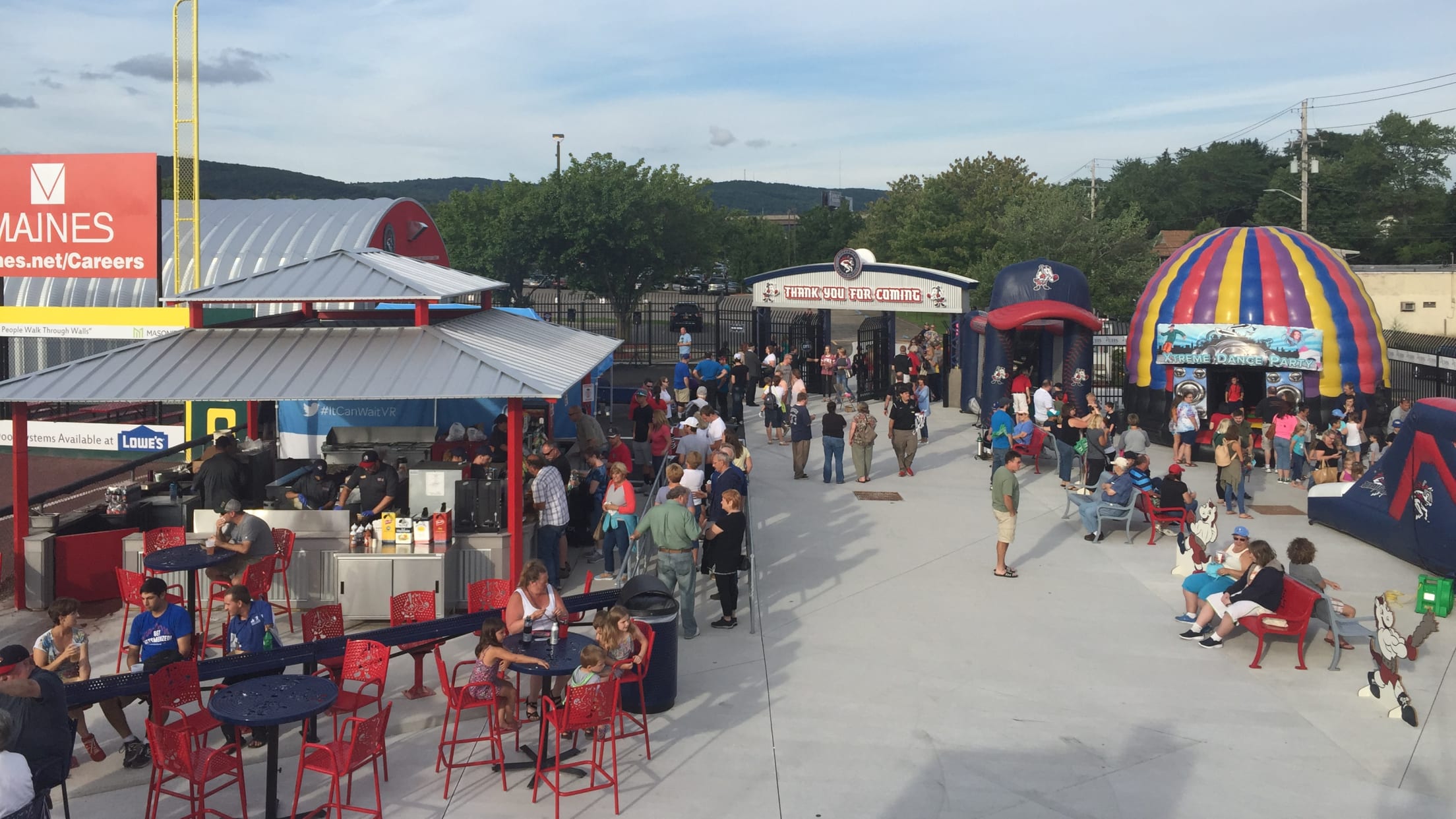 Over the past five years Mirabito Stadium has undergone a series of upgrades that have greatly improved both the player and fan experience. All the seats have been replaced, a new sound system was installed and new videoboards were placed in both right and left field. The right-field entrance gate, welcoming fans to "Rumbletown," opens up into an airy plaza filled with inflatables, concessions and an overall carnivalesque atmosphere. The players' batting cage is located in right field as well, to the right of the entrance and just beyond the outfield fence. The sign above the door reads "The road to Queens runs through Rumbletown."
A party deck, adjacent to the right-field side of the seating bowl, is a great spot to take in the action on the field as well as oft-stunning in-game sunsets. This, combined with the rolling hills visible beyond the outfield walls, combines to make Mirabito Field a sneakily beautiful baseball location.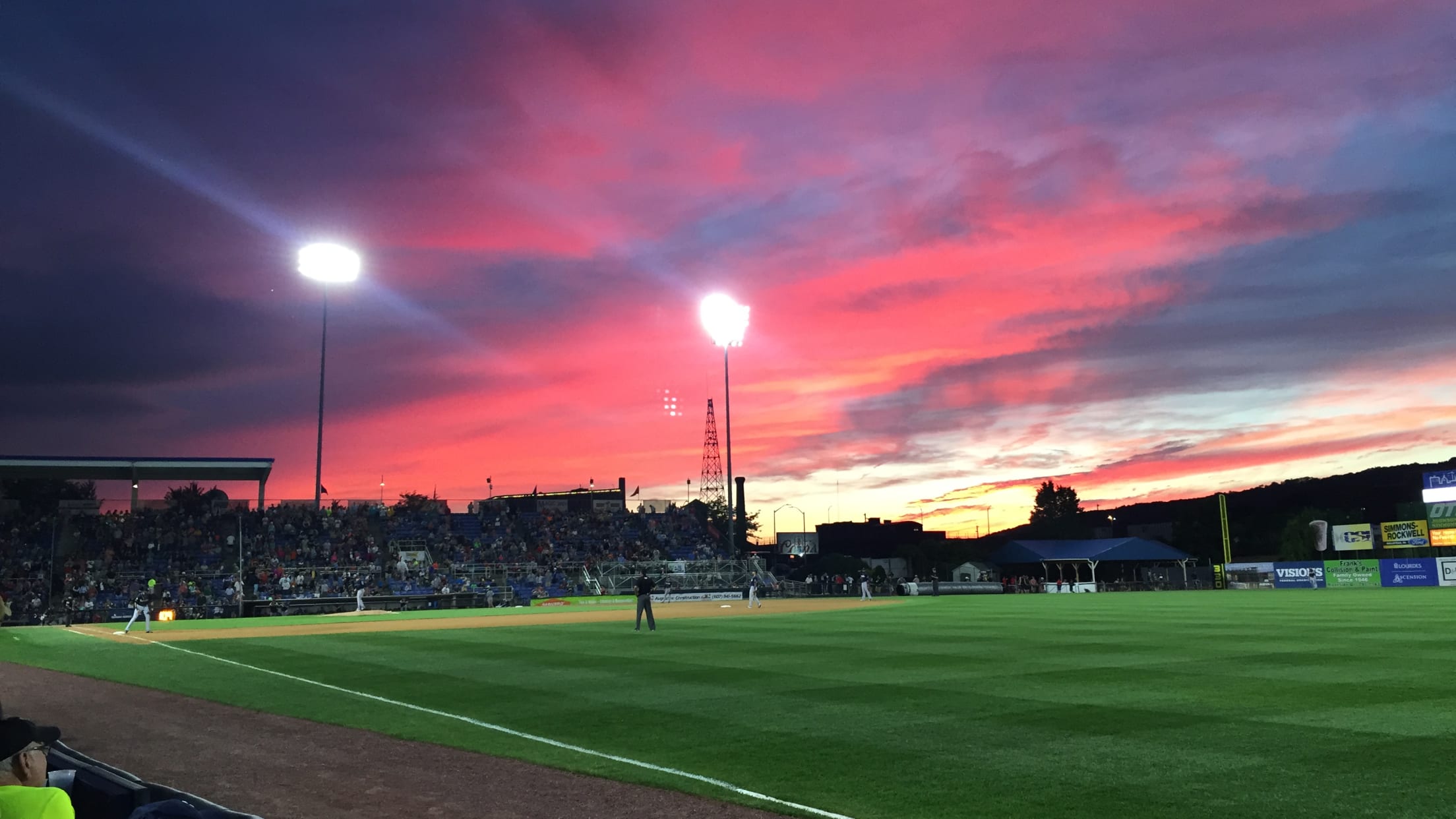 Concessions
If you're not from the Binghamton area, you're going to want to try the locally-beloved culinary specialty that is pronounced "speedy" and spelled out as spiedie. They consist of marinated cubes of char-grilled meat basted in sauce and served on a roll. In 2018 the Rumble Ponies unveiled a Spiedies alternate identity, and in recent seasons the team has also hosted an in-game spiedie-themed mascot race. If spiedies aren't your speed, then visit the concourse concession stands for a full menu of heartily-portioned ballpark basics.
Mascot
Rowdy the Rumble Pony is what his name implies, a buff and boisterous equine that no carousel can contain. He sports a red mohawk, and is regularly spotted wearing boxing gloves. In short, Rowdy is always ready to rumble.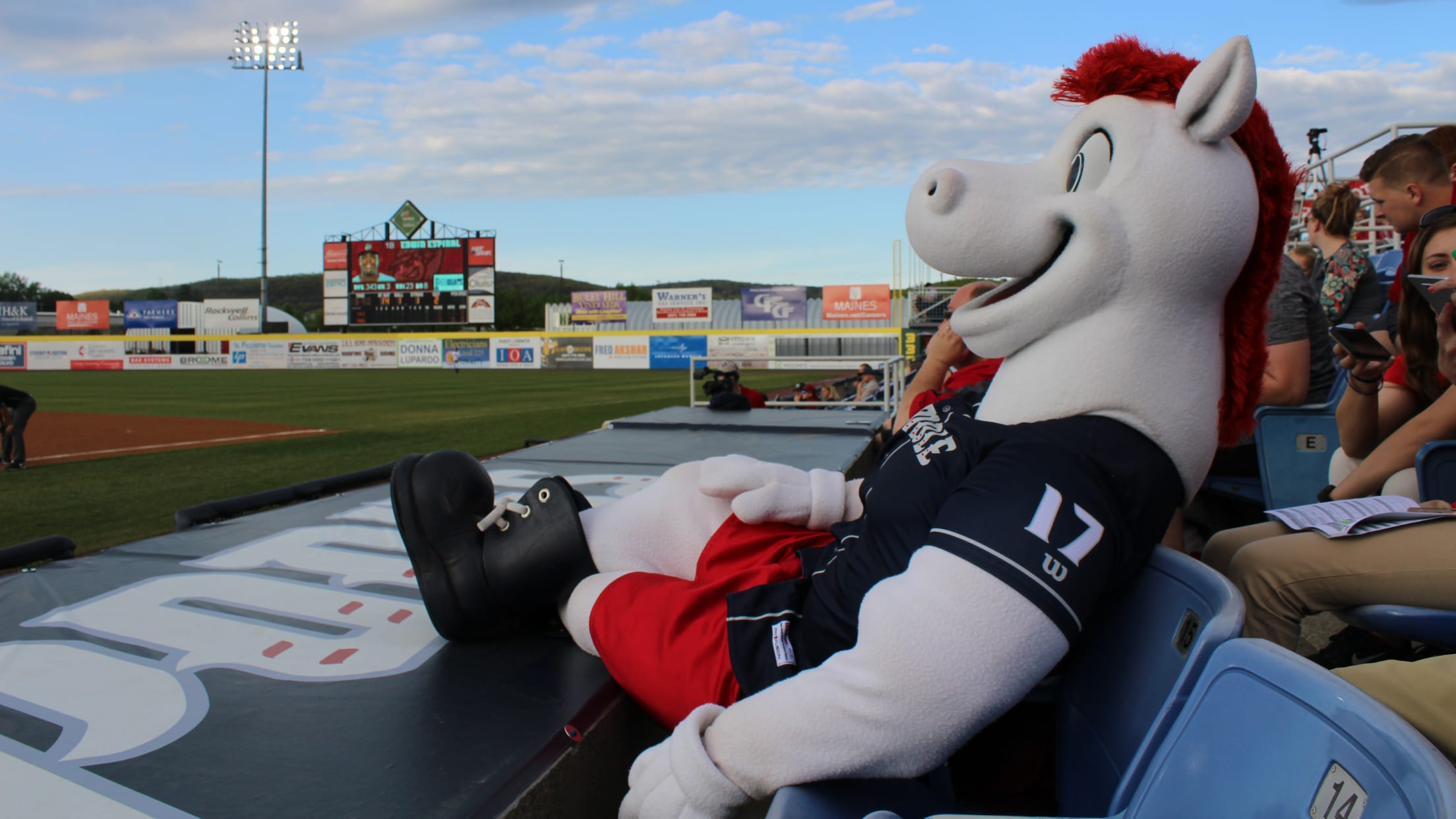 Where to Stay
Headed to the stadium and looking for a hotel nearby? Your Wyndham is waiting. As the Official Hotel of Minor League Baseball, Wyndham Hotels & Resorts welcomes baseball fans with a portfolio of 24 trusted brands. Find Hotels by Wyndham closest to the ballpark below and book now at wyndhamhotels.com.
• Microtel Inn & Suites by Wyndham Binghamton
• La Quinta Inn by Wyndham Binghamton - Johnson City
Local Attractions
North America is currently home to approximately 170 antique carousels, six of which can be found in the Binghamton region. These carousels, gifts to the community from local industrialist George F. Johnson, are all located in public parks. The carousel at Recreation Park inspired Rod Serling, who grew up in Binghamton, to write the classic "Twilight Zone" episode "Walking Distance." Recreation Park is now home to the Rod Serling Gazebo, which may or may not serve as a portal to another dimension. "Twilight Zone" aficionados should also make sure to visit the Bundy Museum, home to the Rod Serling Archive.
If you're planning a trip to see the Rumble Ponies, try to make it coincide with Binghamton's annual Spiedie Fest and Balloon Rally. It is what it's name implies, a weekend-long celebration of marinated meats and floating dirigibles. If you're hankering for a ride in a hot air balloon, then please note that there are several companies in the region who cater to that.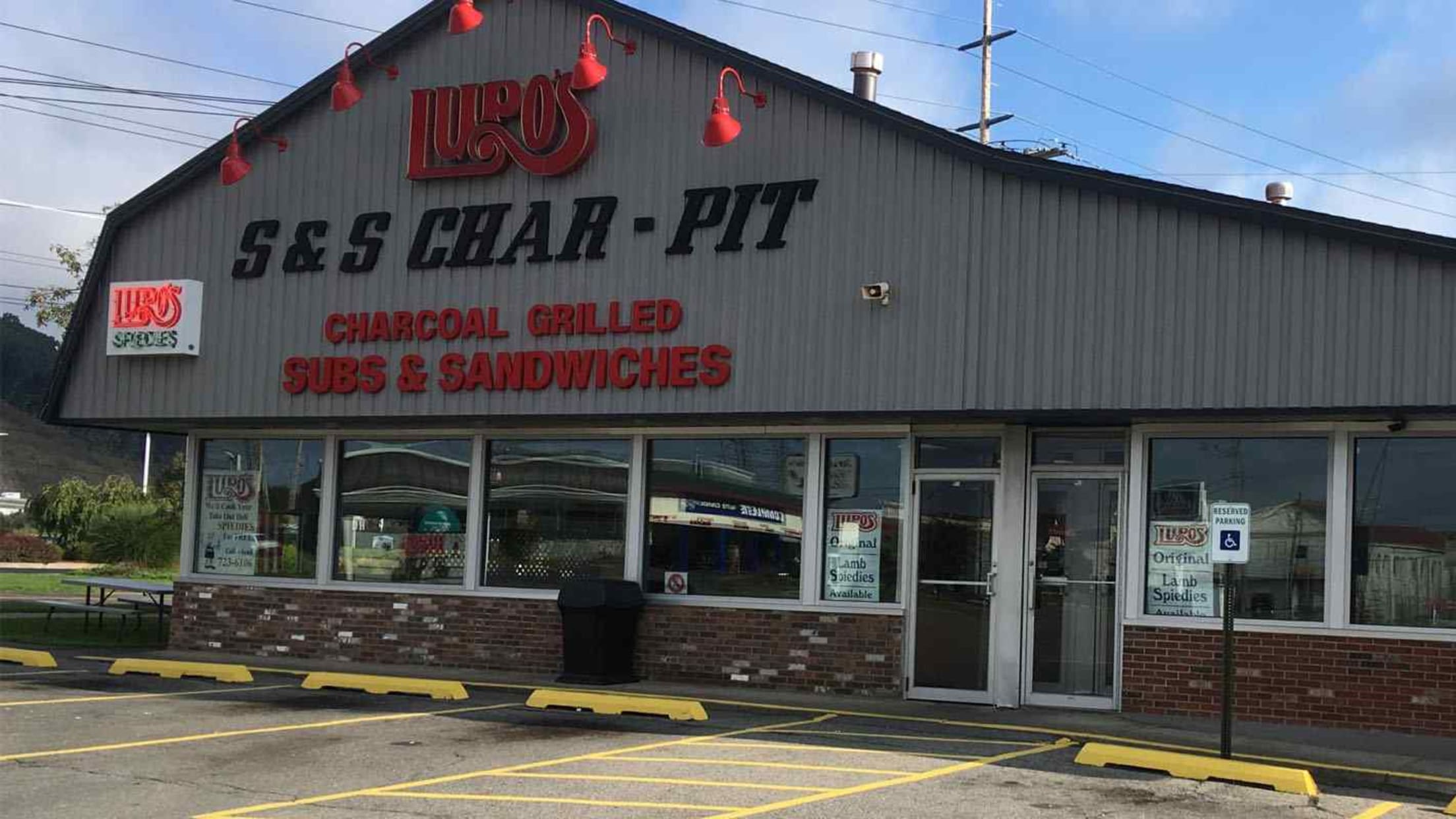 Food and Drink
If a ballpark spiedie has you craving more, then head to Lupo's S&S Char-Pit, Binghamton's most well-known spiedie establishment. Their marinades are sold at stores throughout the region, and available online for spiedie delivery. Another local favorite is the Spiedie and Rib Pit, which offers specialty spiedies as well as, you guessed it, ribs. The Lost Dog Café, founded by erstwhile New York City rock 'n roll musicians, has a wide-ranging menu with plenty of vegetarian and gluten-free options. Little Venice, located on Chenango Street near the ballpark, has been serving up beloved Italian favorites since 1946. Social on State is an upscale establishment offering small and large platters designed for sharing.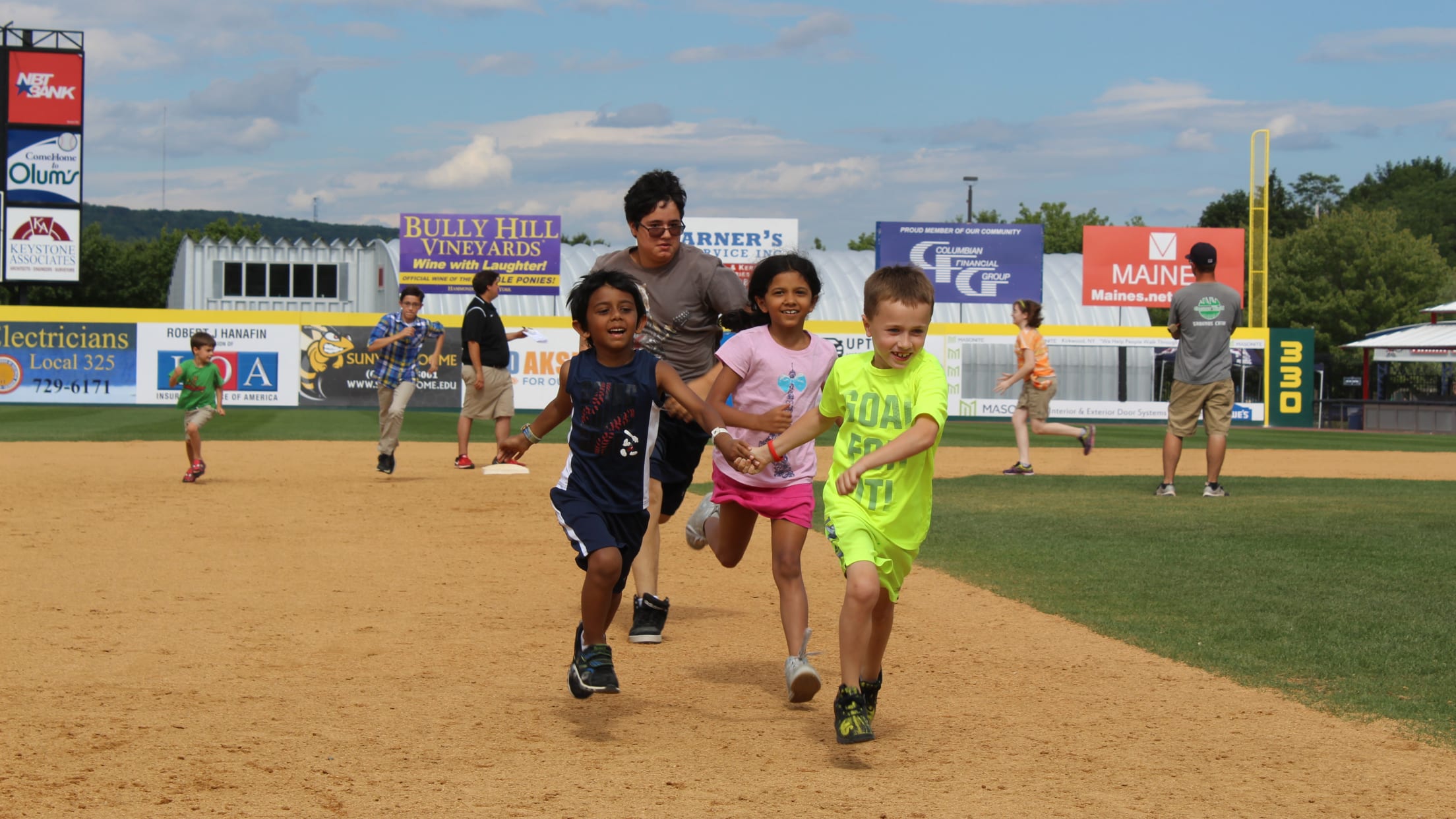 Moving On
The Syracuse Mets, located one rung above the Rumble Ponies on the Mets' organizational ladder, are located 73 miles to the north of Binghamton. Just hop on I-81. From there, one could head west to visit the Rochester Red Wings, Buffalo Bisons and Erie SeaWolves. Heading south, the closest team to the Rumble Ponies is the Scranton/Wilkes-Barre RailRiders. Again, just hop on I-81.
The Road to New York City
For a Mets farmhand, the journey begins at the organization's Spring Training home in Port St. Lucie, Fla. After that it's an exclusively New York affair, encompassing Brooklyn, Binghamton and Syracuse.
Single-A: St. Lucie Mets
High-A: Brooklyn Cyclones
Double-A: Binghamton Rumble Ponies
Triple-A: Syracuse Mets
credits:
Benjamin Hill, who covers the business and culture of Minor League Baseball, has visited 182 Minor League ballparks.