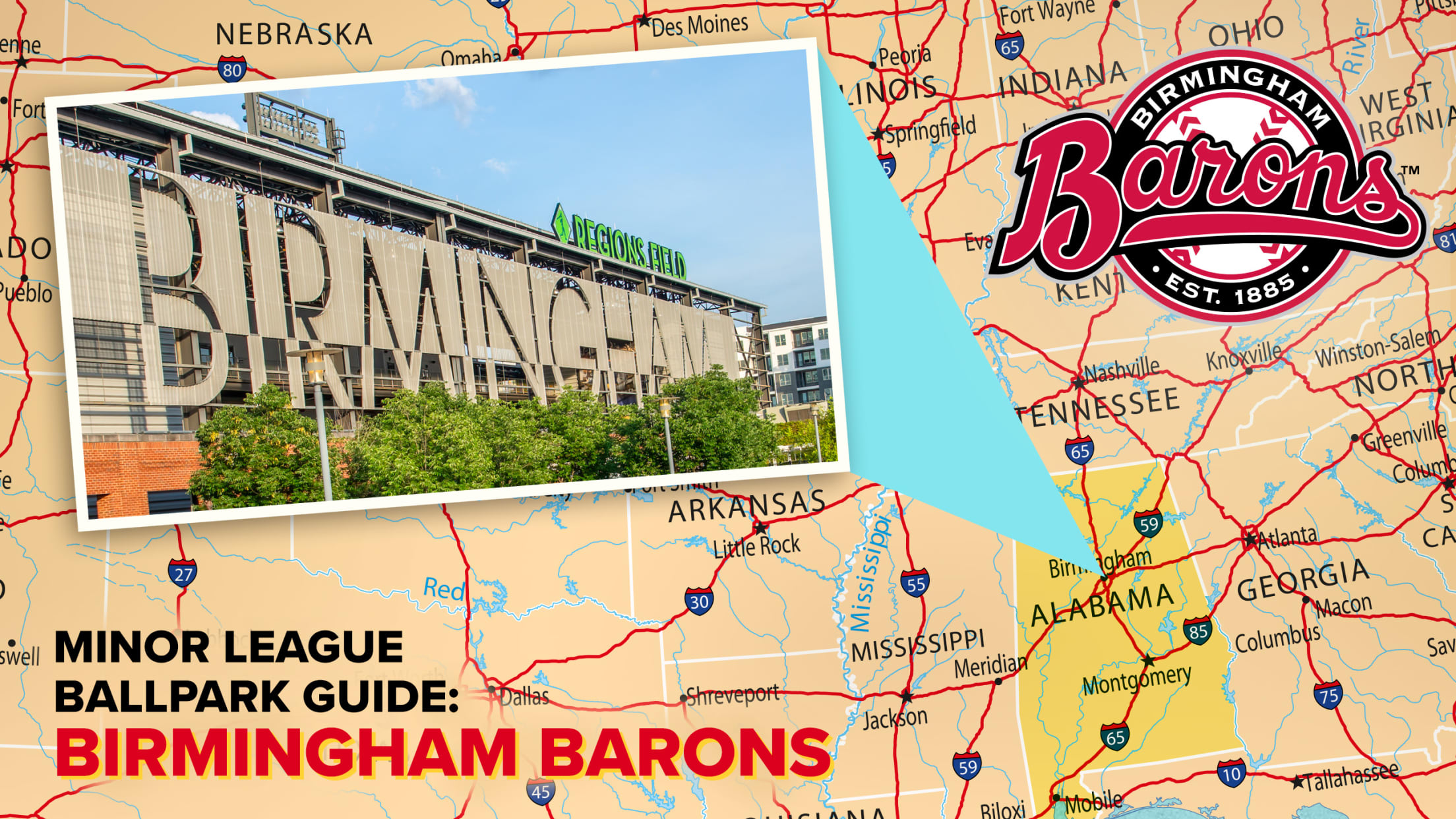 Scroll
Explore Birmingham's Regions Field
Welcome to Birmingham's Regions Field, a gleaming downtown facility filled with historical nods to the city's rich baseball past. Come to see the Chicago White Sox stars of tomorrow, stay for the barbecue.
Birmingham Barons (Double-A affiliate of the Chicago White Sox since 1986)
Established: 1981
League: Southern League
Ballpark: Regions Field (opened 2013)
Championships: 1983, 1987, 1989, 1993, 2002, 2013
Notable alumni: Tim Anderson, Robin Ventura, Mark Buehrle, Frank Thomas, Bo Jackson, Jake Peavy, Michael Jordan, Jack McDowell, Carlos Lee, Paul Konerko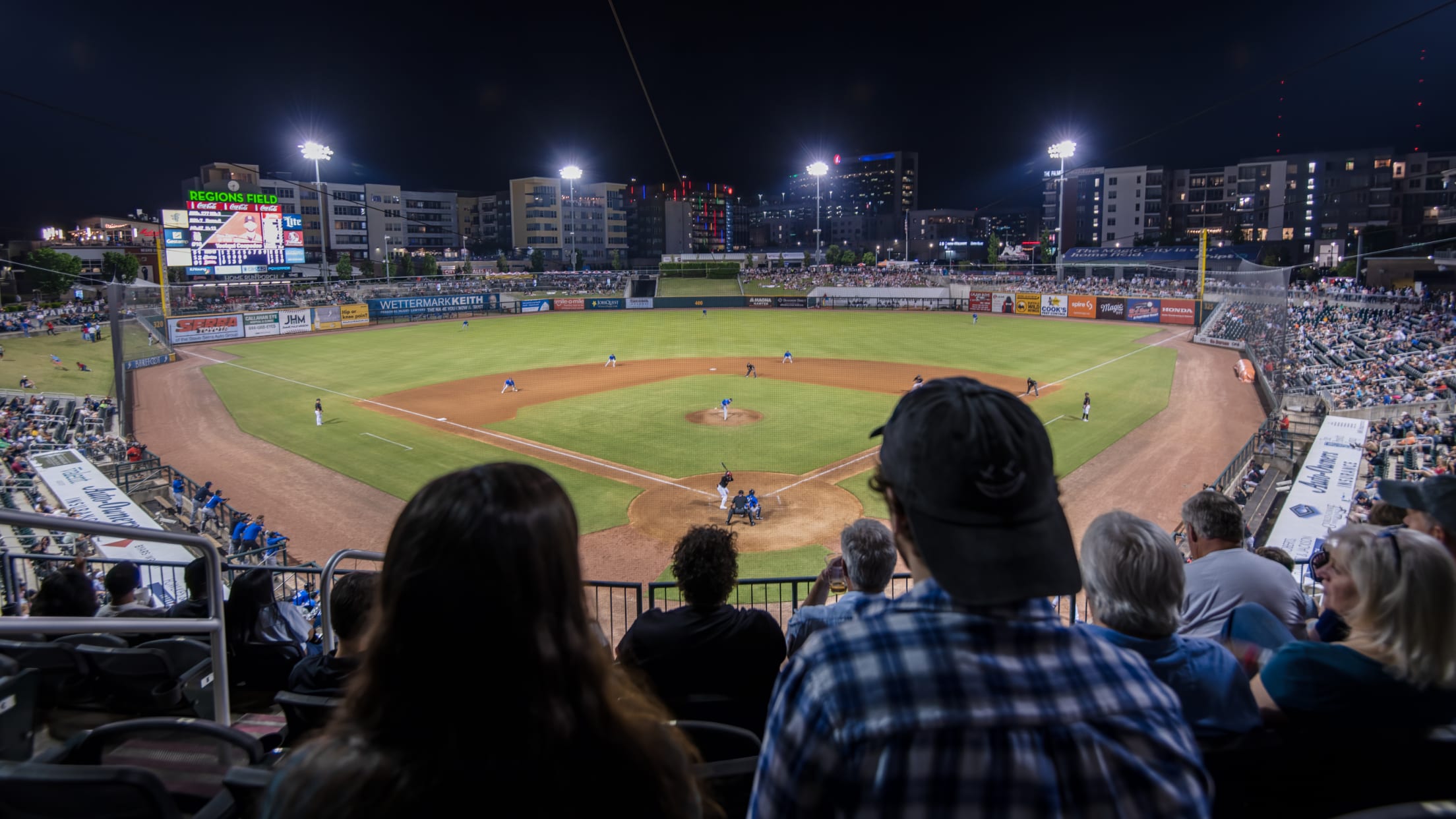 The current iteration of the Birmingham Barons was established in 1981, following the relocation of the Southern League Montgomery Rebels. Professional baseball in the Magic City - a nickname bestowed in honor of Birmingham's rapid rise as an industrial powerhouse - goes back much further than that, however.
Birmingham's first professional team, the Coal Barons, debuted in 1885. Coal was summarily dropped from the moniker, but Barons endured. From 1901-61 a team named the Barons played in the Southern Association, while another iteration competed in the Southern League from 1964-70 (excepting the 1966 season).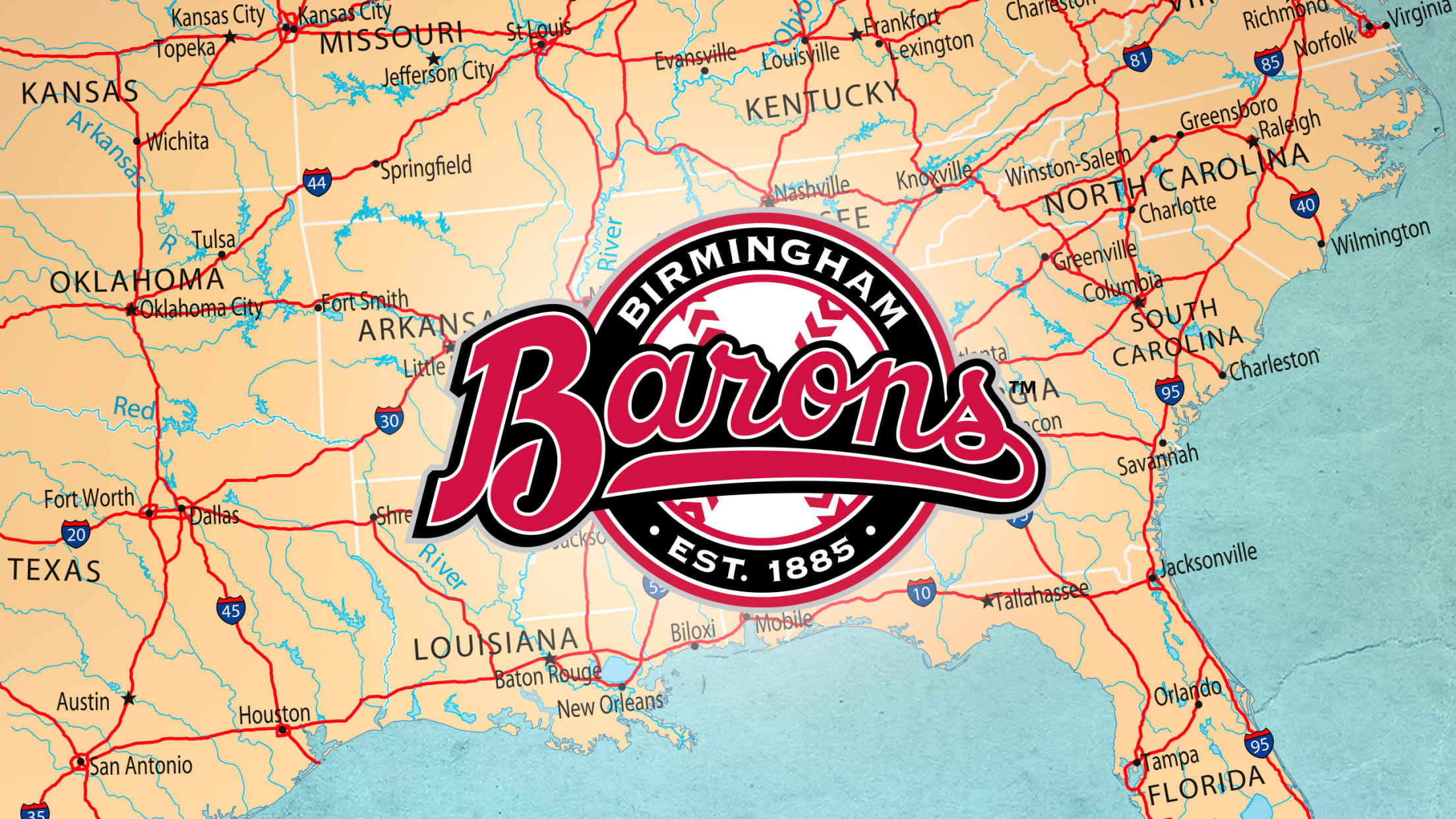 Birmingham was also home to a Negro League team, the Black Barons, who operated between 1920 and 1960. Prominent Black Barons included Satchel Paige, Mule Suttles and, perhaps most notably, Willie Mays. A native of nearby Fairfield, Mays suited up for the Black Barons in 1948 at the age of 17. This is now recognized as his Major League debut.
Today's Barons were a farm team of the Oakland A's for the first five seasons of their existence. Their current affiliation with the Chicago White Sox began in 1986, and now stands as the sixth-longest affiliation in all of Minor League Baseball.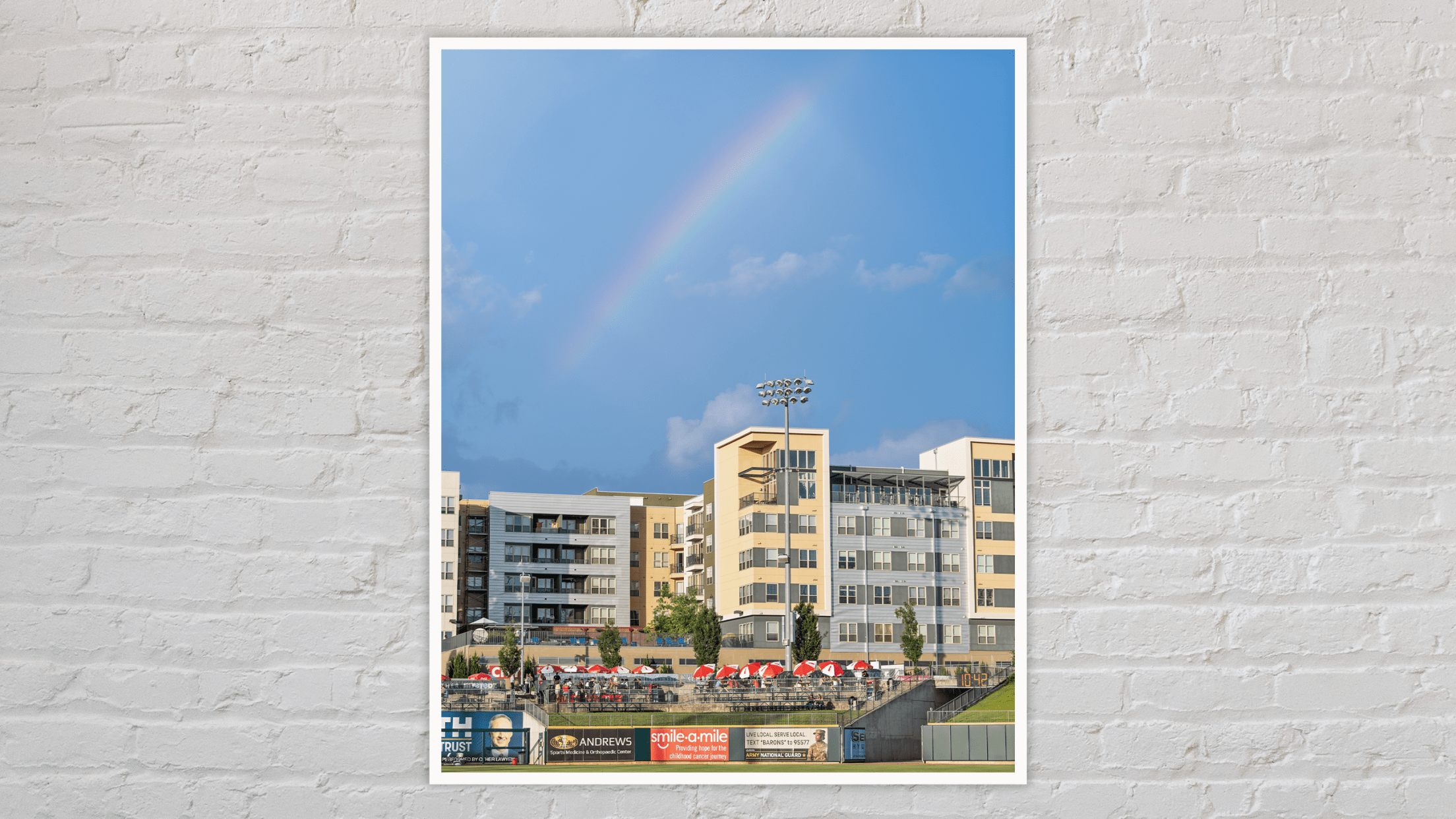 Regions Field
When Regions Field opened in 2013, it briefly gave Birmingham the distinction of having the oldest and newest ballparks in all of baseball. The oldest ballpark was (and still is) Rickwood Field, which opened in 1910 and hosted the Barons through 1986. This historic facility, modeled after Pittsburgh's Forbes Field and Philadelphia's Shibe Park, hosted the Rickwood Classic from 1996-2019. The Rickwood Classic featured the Barons returning to their old home for a daytime contest against a Southern League opponent, along with throwback uniforms and celebrity appearances from baseball luminaries who had once played there.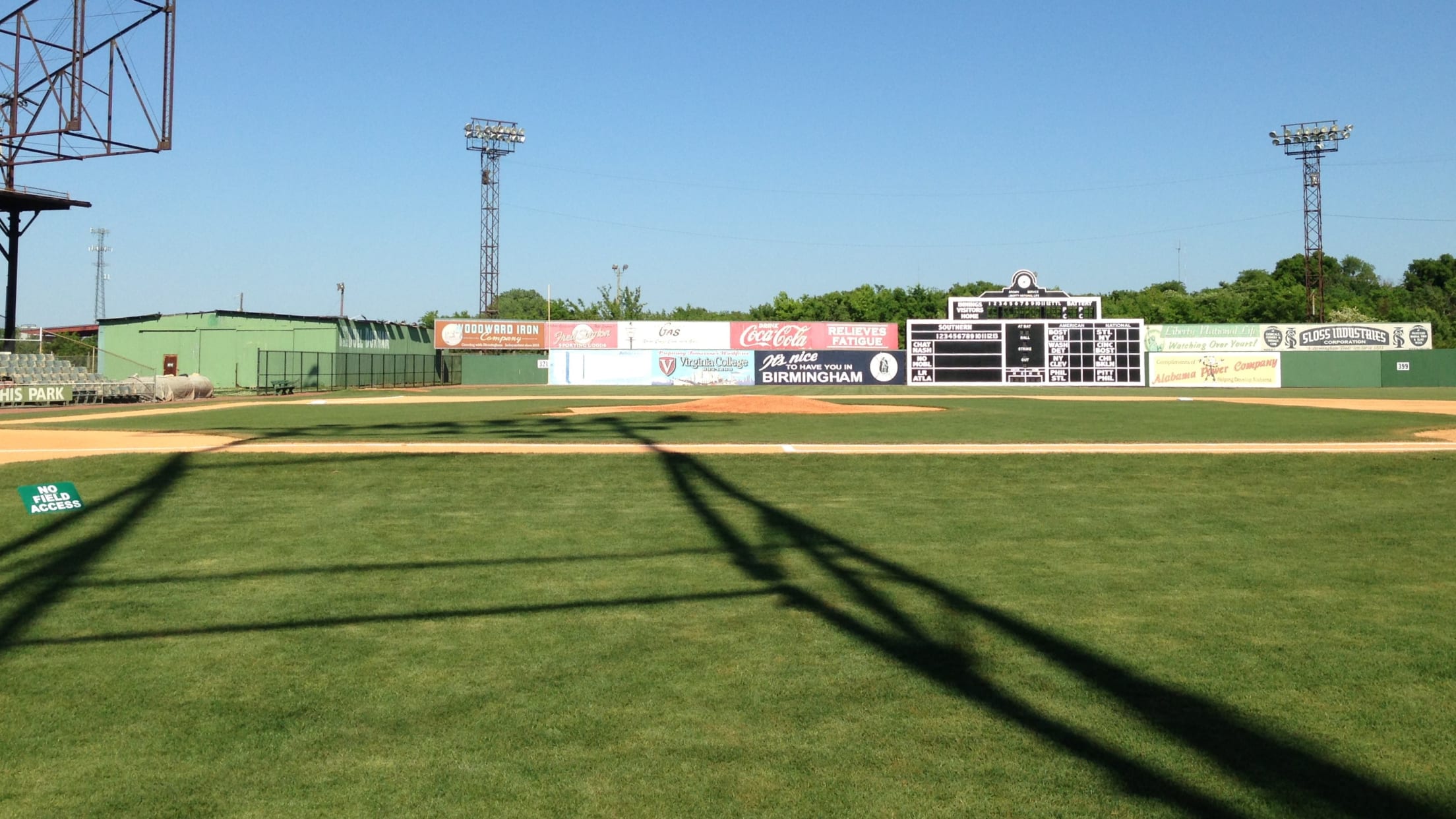 Between 1987 and 2012 the Barons competed at Hoover Metropolitan Stadium, a spacious facility named for the nearby suburb in which it is located. This was Michael Jordan's home ballpark in 1994, when he took a hiatus from basketball and spent the season as a member of the Barons. Regions Field's 2013 debut therefore marked the return of Barons baseball to Birmingham proper, following a 25-season absence.
Regions Field is a huge piece of Birmingham's downtown revitalization project, which started in earnest with the opening of Railroad Park in 2010. This 19-acre green space is situated between the ballpark and railroad tracks, and includes various small bodies of water, exercise equipment, playgrounds, a skate area and space for cultural events. It's a natural spot to meet up and spend time before a game, even (or perhaps especially) if you're taking your dog to a game on "Wet Nose Wednesday."
Barons Lot B, located north of Railroad Park on the other side of the train tracks, is the largest parking area in the vicinity of the ballpark. There are myriad ancillary lots available, as well as street-side spots. Arriving early makes it easier to snag a good parking spot, and also affords the opportunity to leisurely explore downtown Birmingham and Railroad Park before heading into Regions Field.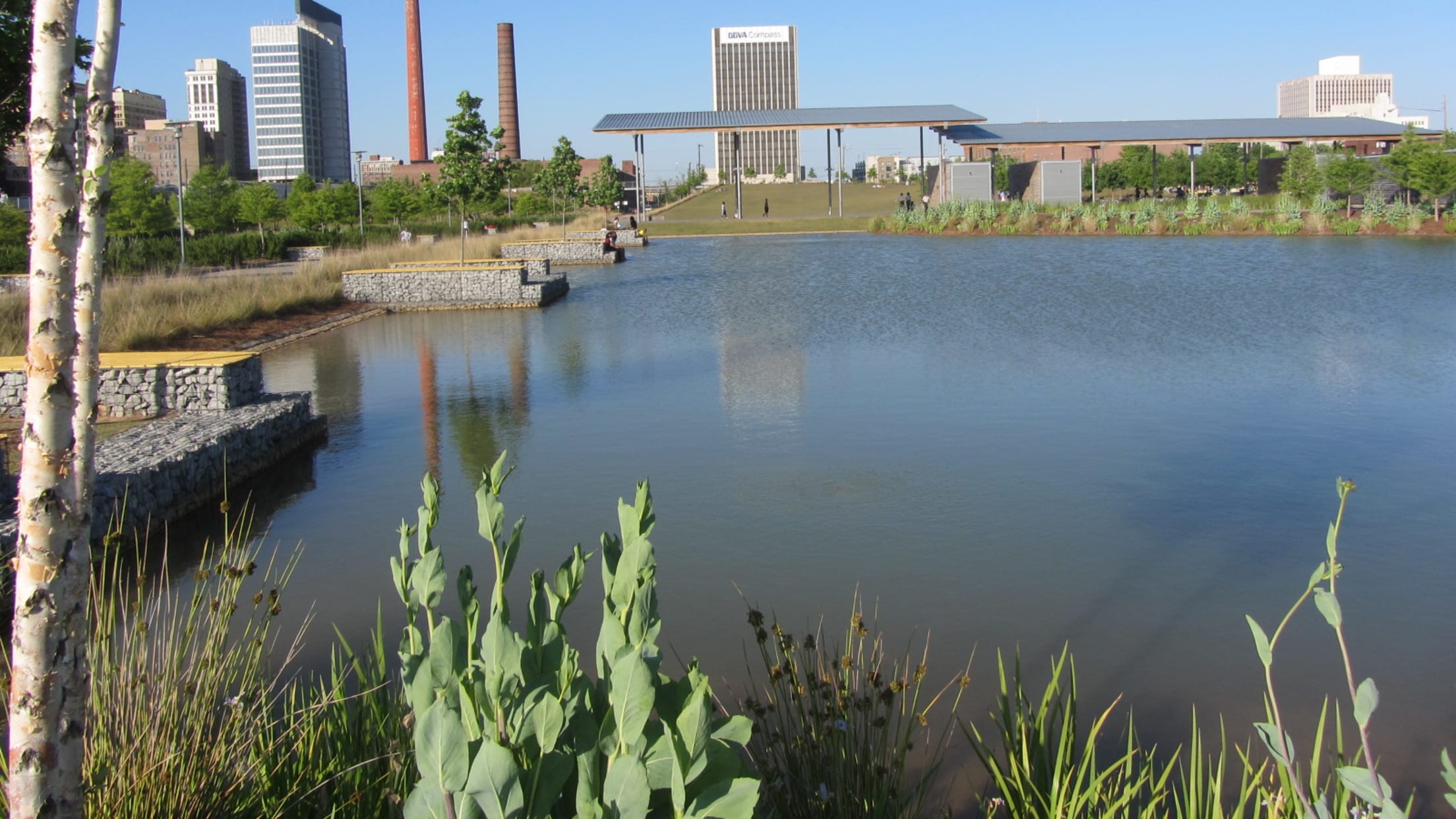 Regions Field is a big part of downtown Birmingham's post-industrial present, but there are prominent architectural elements that pay homage to its industrial past. The exterior - imposing and altogether memorable - is comprised of brick and steel. "Birmingham" is spelled out along the first-base side, with the huge metal capital letters lit up in a variety of colors at night. The Switchyard on 14th, an open-air gameday hangout space, is located underneath this sign.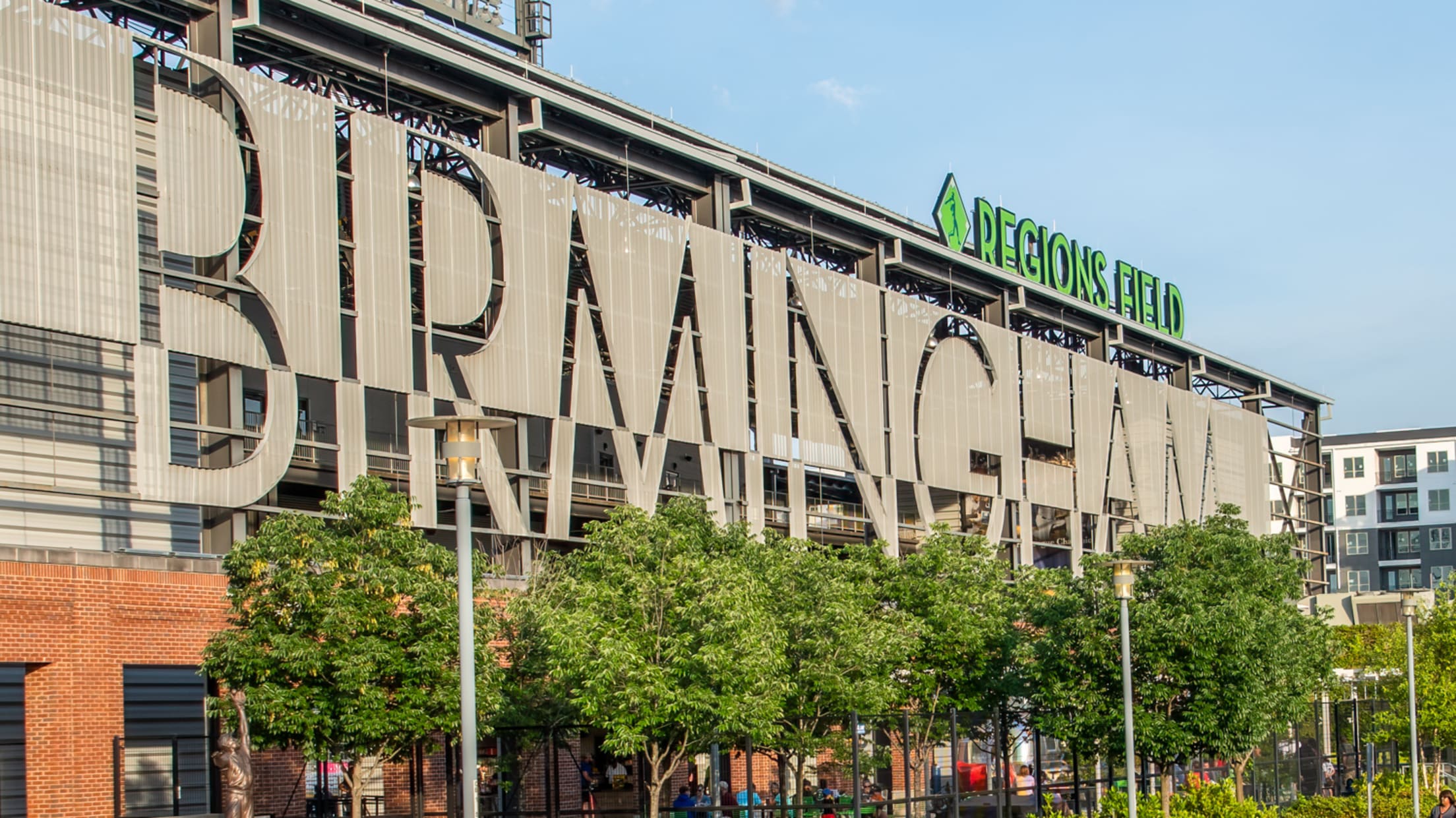 Regions Field also feels spacious and grandiose on the inside, especially as one wanders beneath an elevated concourse ceiling that stretches to the top of the second level. The ceiling soon gives way to open air, but the concourse itself wraps around the entirety of the ballpark. During a lap around the perimeter you'll encounter multiple group and specialty seating areas, a batting cage, concession areas and much more. Those accompanying young fans will likely find themselves at the Callahan Eye Hospital Family Fun Park, which includes a supervised playground and myriad inflatable play houses. Ion at the Ballpark, an apartment complex catering to students attending the nearby University of Alabama at Birmingham, looms beyond the outfield.
There is, in short, much to explore.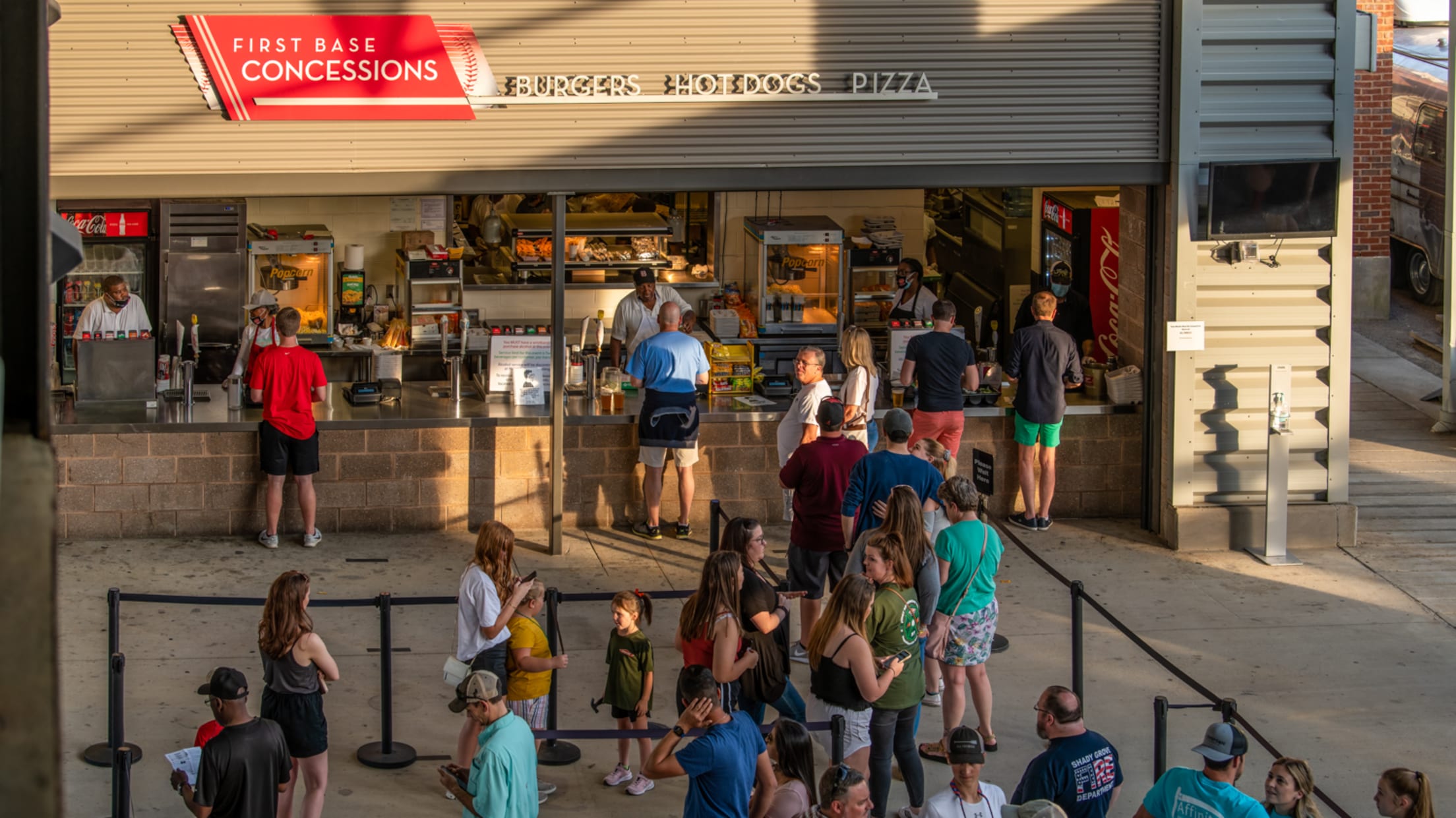 Concessions
Dreamland BBQ, one of Birmingham's most beloved purveyors of smoked meats, is a longtime Barons sponsor. A sampling of the restaurant's offerings can be obtained at its eponymous concession stand, including ribs, sandwiches and BBQ Nachos. For dessert, hit up the Sweet Spot for a variety of ice cream treats. The Coors Light Cool Zone, located behind center field and accessible via the concourse, is the premier ballpark destination for alcoholic beverages.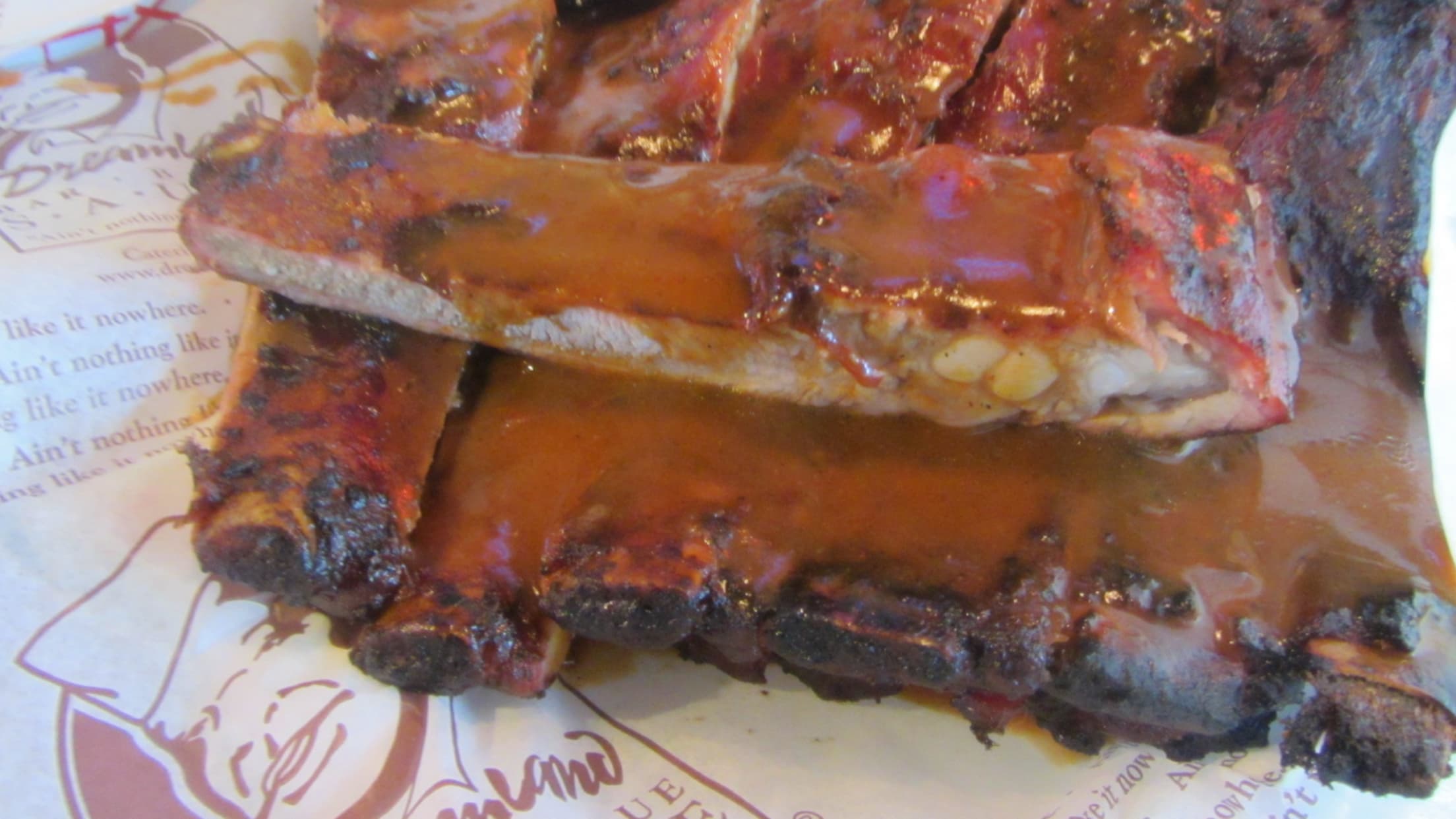 Mascot
Babe Ruth was known for his prodigious power and voracious appetites and these two qualities that apply to his Barons mascot counterpart Babe Ruff. Babe made his Birmingham Barons mascot debut in 1992 and has been a ballpark fixture ever since. Among his many claims to fame is that, during the 1994 season, he was Michael Jordan's favorite dog. In 2006 Babe was joined by Lillie Mays, named in honor of Alabama native Willie Mays. You can call her the Say Hey Canine.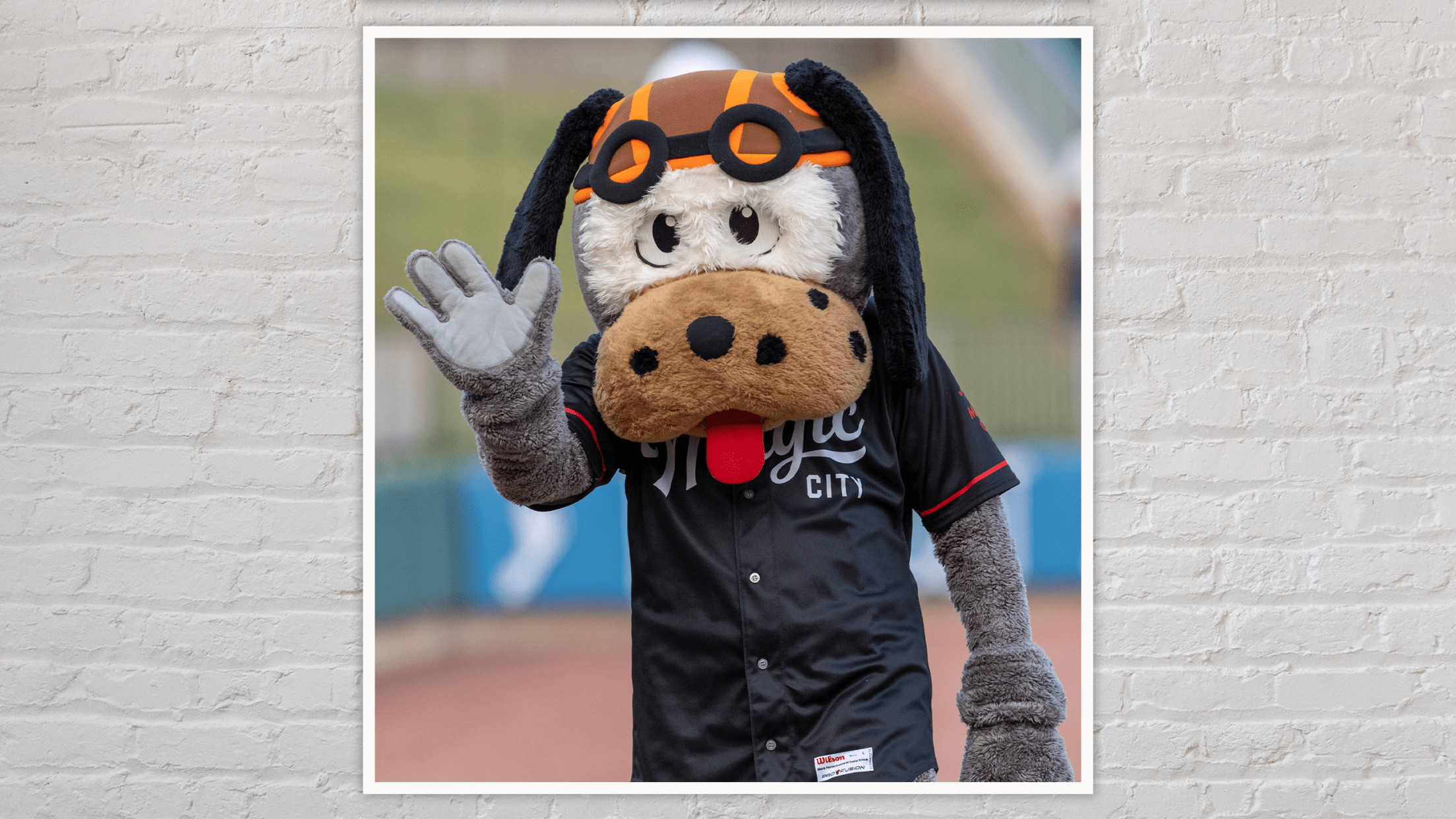 Local Attractions
Rickwood Field is just three miles from Regions Field, but to visit there is to travel back in time. The "world's oldest ballpark" still hosts high school and college games, amid a throwback atmosphere that includes vintage advertisements on the outfield walls. To further explore baseball history, check out the Negro Southern League Museum. This influential circuit was formed in 1920 and operated through 1951. The museum, located next door to the ballpark, is now home to the largest collection of Negro Southern League artifacts in the country.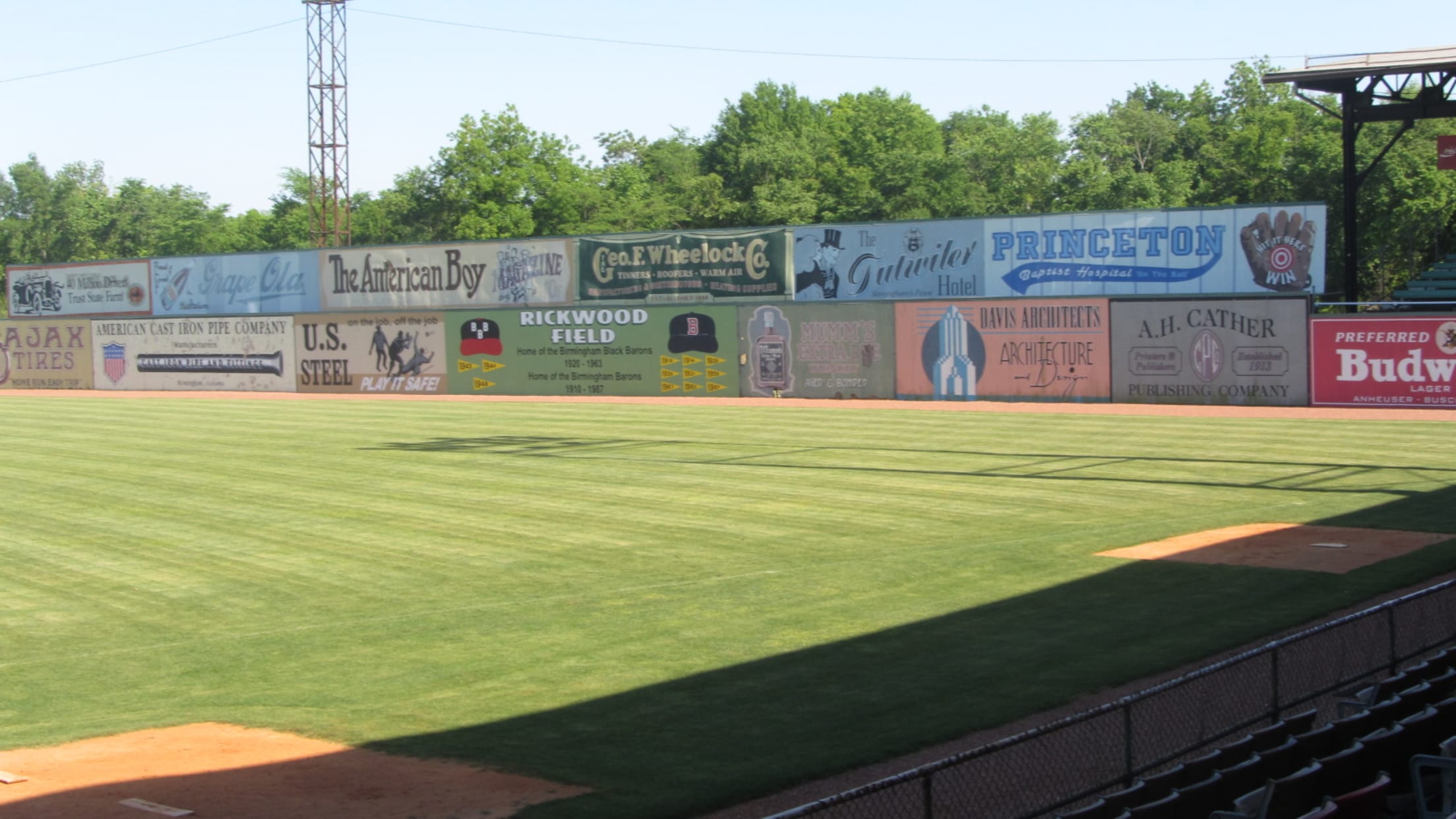 Birmingham was at the epicenter of the Civil Rights Movement, and that history can be explored at a variety of sites. Start with the Birmingham Civil Rights Institute, which "promotes a comprehensive understanding for the significance of civil rights developments in Birmingham." The Sixteenth Street Baptist Church, which was bombed by white supremacists in 1963, is located across the street.
The Alabama Theatre, built in 1927, still hosts concerts and movies today. It's home to "The Mighty Wurlitzer," a beautifully-restored vintage pipe organ. Speaking of vintage - the Barber Motorsports Museum has one of the largest collections of vintage motorcycles in the world.
Food and Drink
There are plenty of bars and restaurants in the immediate vicinity of Regions Field, catering to a variety of tastes and budget. These include Tortugas Pizza, Hotbox (Asian Fusion) and Michael's (an upscale steakhouse). Hotbox is located in front of Good People Brewing; Monday Night Brewing, meanwhile, is just a few blocks west. Ted's Restaurant, also located nearby, served up hearty Southern specialties in a cafeteria setting.
If the Barons' Dreamland BBQ stand whet your appetite for more, then swing by the flagship establishment.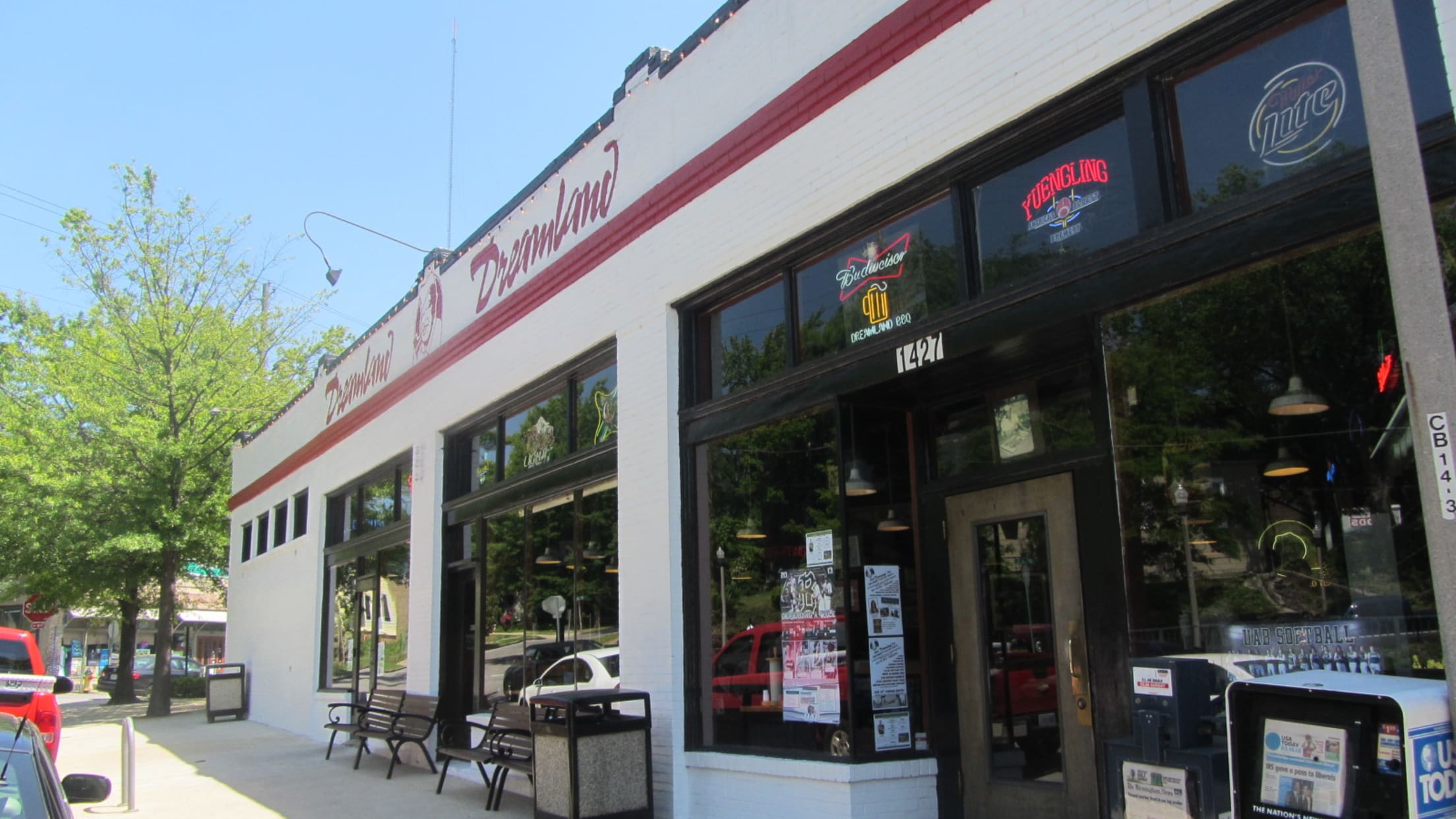 Lodging
Regions Field's downtown location, combined with its proximity to the University of Alabama at Birmingham, results in an abundance of nearby hotels. Cheaper options can be found to the southwest, clustered along I-65.
Moving On
There are three teams in Alabama, with the Barons located in between the other two. Head south to see the Montgomery Biscuits, and then keep moving that direction in order to cross into the Florida panhandle and see the Pensacola Blue Wahoos. The Huntsville-area Rocket City Trash Pandas are to the north, and from there the Chattanooga Lookouts and Rome Braves are relatively nearby as well.
The Road to Chicago
None of the teams in the White Sox system are particularly close to Chicago, but they are close to one another. The Barons are the only one of the four clubs not based in North Carolina.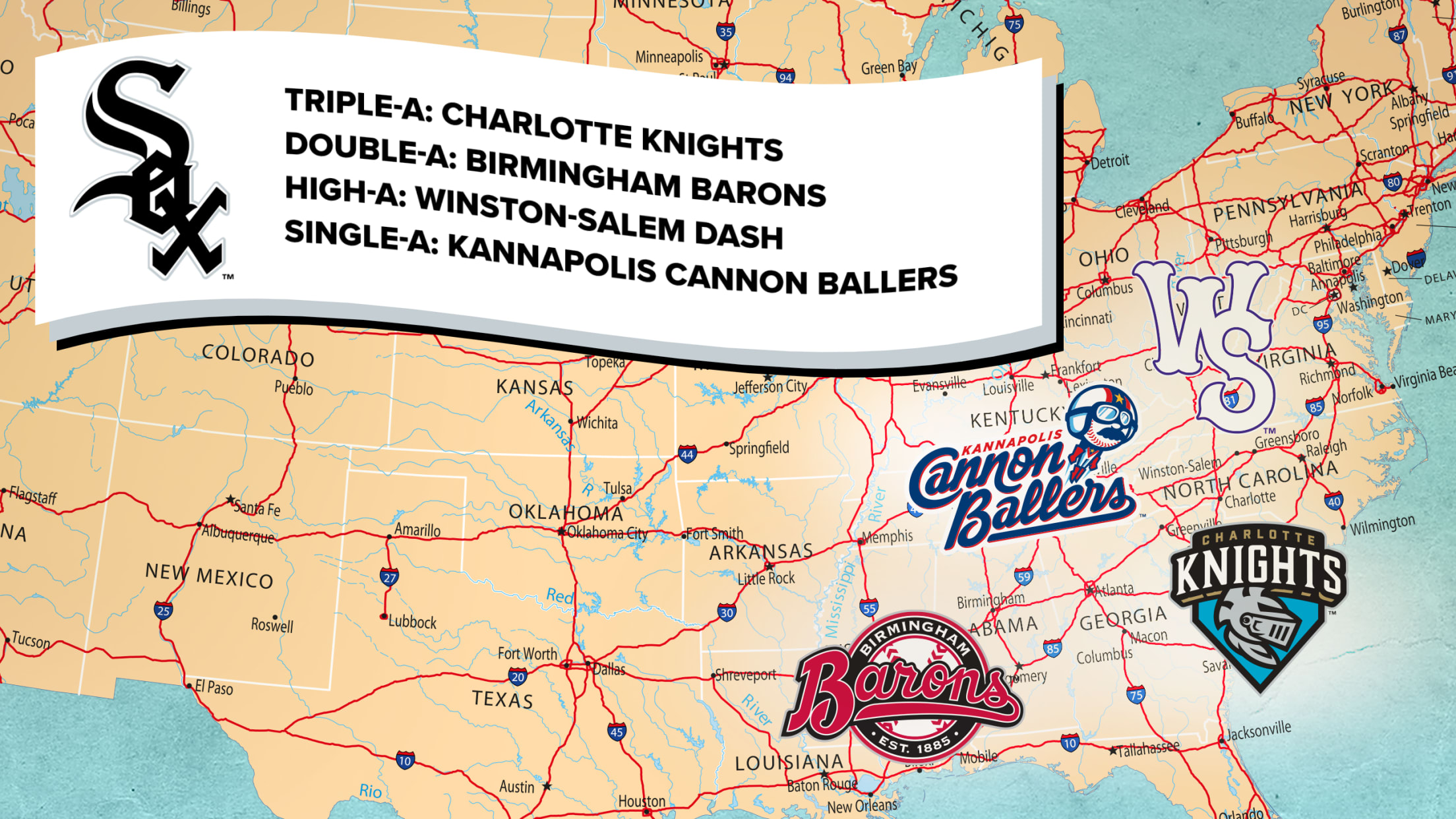 credits:
Benjamin Hill, who covers the business and culture of Minor League Baseball, has visited 186 Minor League ballparks.