Visit Kannapolis' Atrium Health Ballpark
Welcome to Atrium Health Ballpark, home of the Kannapolis Cannon Ballers. Mill about in a former mill town's downtown before enjoying a carnivalesque ballpark atmosphere. Midway-style games, a mustachioed stuntman mascot and a live concourse organist all contribute to the unique environment.
Kannapolis Cannon Ballers (Single-A affiliate of the Chicago White Sox since 2001)
Established: 1995 (as the Piedmont Phillies)
Ballpark: Atrium Health Ballpark (opened 2021)
League: Carolina League, Central Division
Notable Alumni: Gio González, Jimmy Rollins, Carlos Quentin, Ricky Williams (1998 Heisman Trophy winner)
Championships: 2005 (South Atlantic League)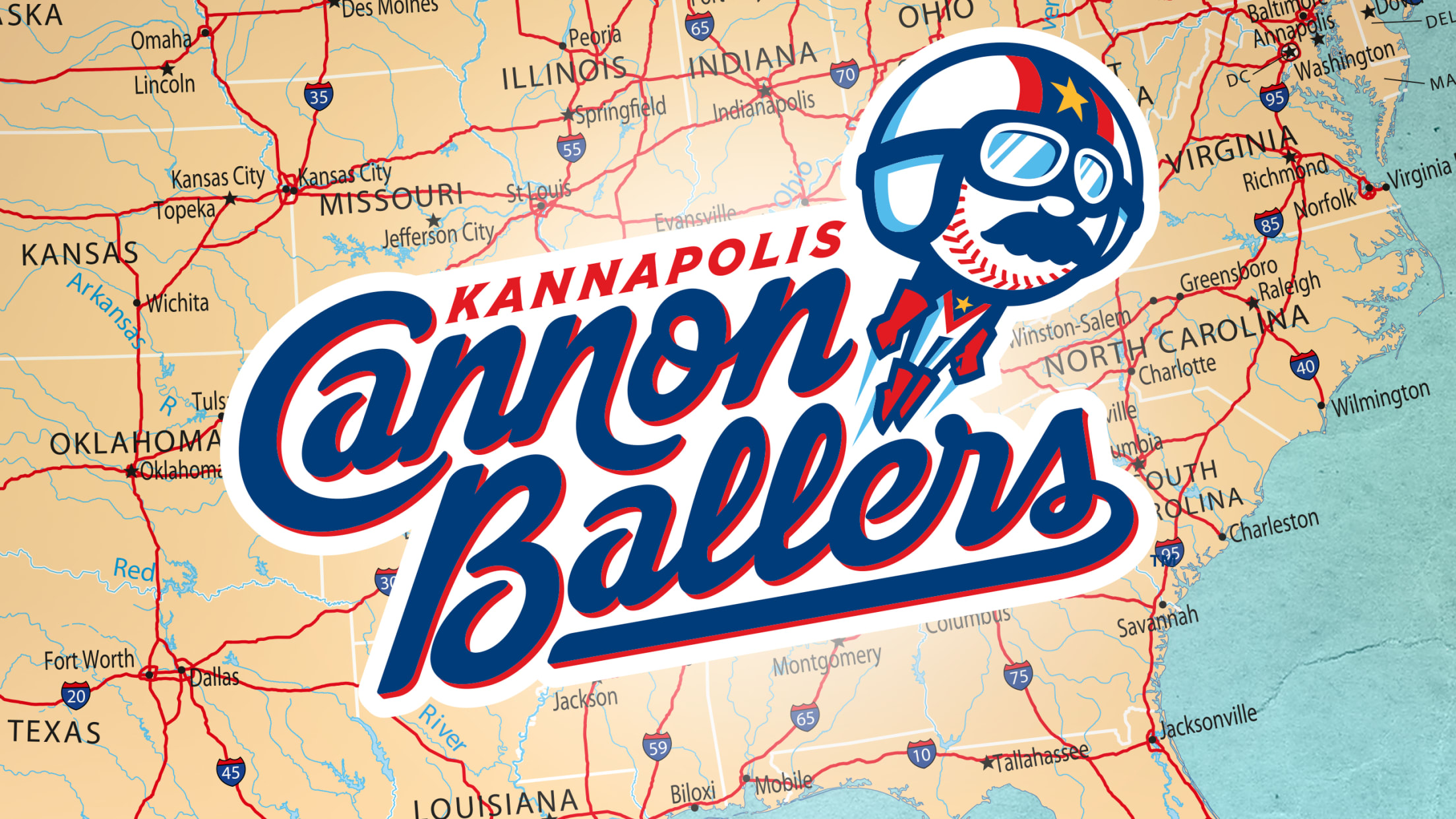 The franchise currently known as the Kannapolis Cannon Ballers debuted in 1995, bringing Minor League Baseball back to the Charlotte-area North Carolina suburb after a 54-year absence. (Kannapolis's previous Minor League team, the Towelers, were so named because Kannapolis's Cannon Mills textile company was the world's largest producer of towels). The team originally used "Piedmont" as its geographical signifier, a reference to the Piedmont Crescent region of which it is a part.
In 2001, following a five-season stint as the Piedmont Boll Weevils, the Kannapolis Intimidators came into being. That same year also marked the start of a Chicago White Sox affiliation that continues to this day. The Intimidators moniker, in use through 2019, was chosen in honor of Kannapolis native Dale "The Intimidator" Earnhardt. The legendary NASCAR driver, a part-owner of the team, died in a crash less than two months before the Intimidators played their first game. The Cannon Ballers identity was adopted following the 2019 season, referencing both the Cannon Mills textile company as well as the carnivalesque atmosphere the team planned to provide at Atrium Health Ballpark. That downtown facility made its debut in 2021, one year behind schedule due to the cancellation of the 2020 Minor League Baseball season. From 1995 through 2019 the team operated out of comparatively no-frills Intimidators Stadium (originally known as Fieldcrest Cannon Stadium).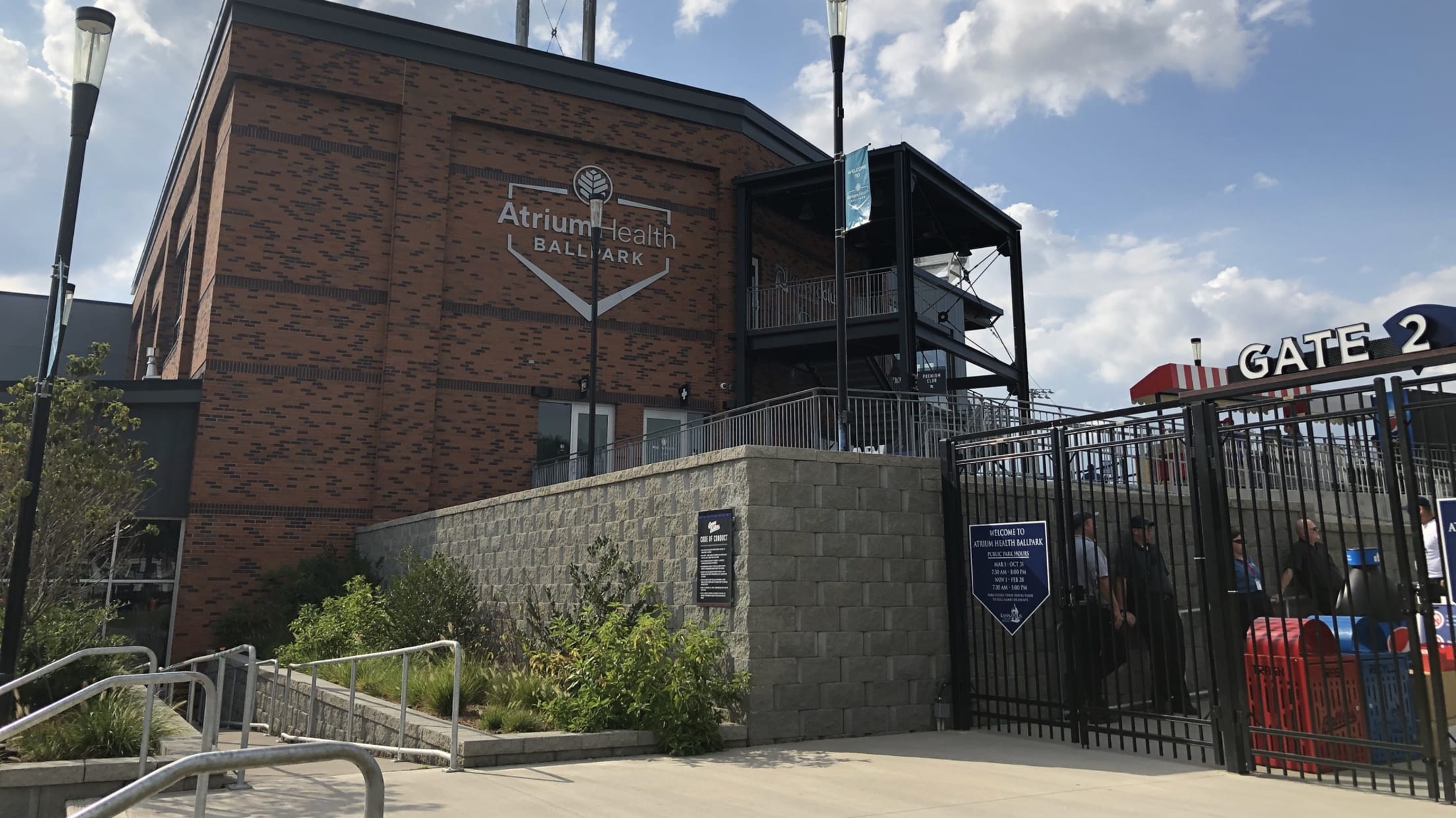 Google Maps
Cannon Ballers Roster
Cannon Ballers Schedule
1 Cannon Baller Way
Kannapolis, North Carolina, 28081
704-932-3267
Capacity: 4,930
Dimensions: left field, 325 feet; center field, 400 feet; right field, 315 feet
Park factors (2021-22)
100 = league average
Runs: 123 | Homers: 126 | Hits: 114
Carolina League environment: 5.10 runs per team per game (fourth-highest among 11 full-season leagues)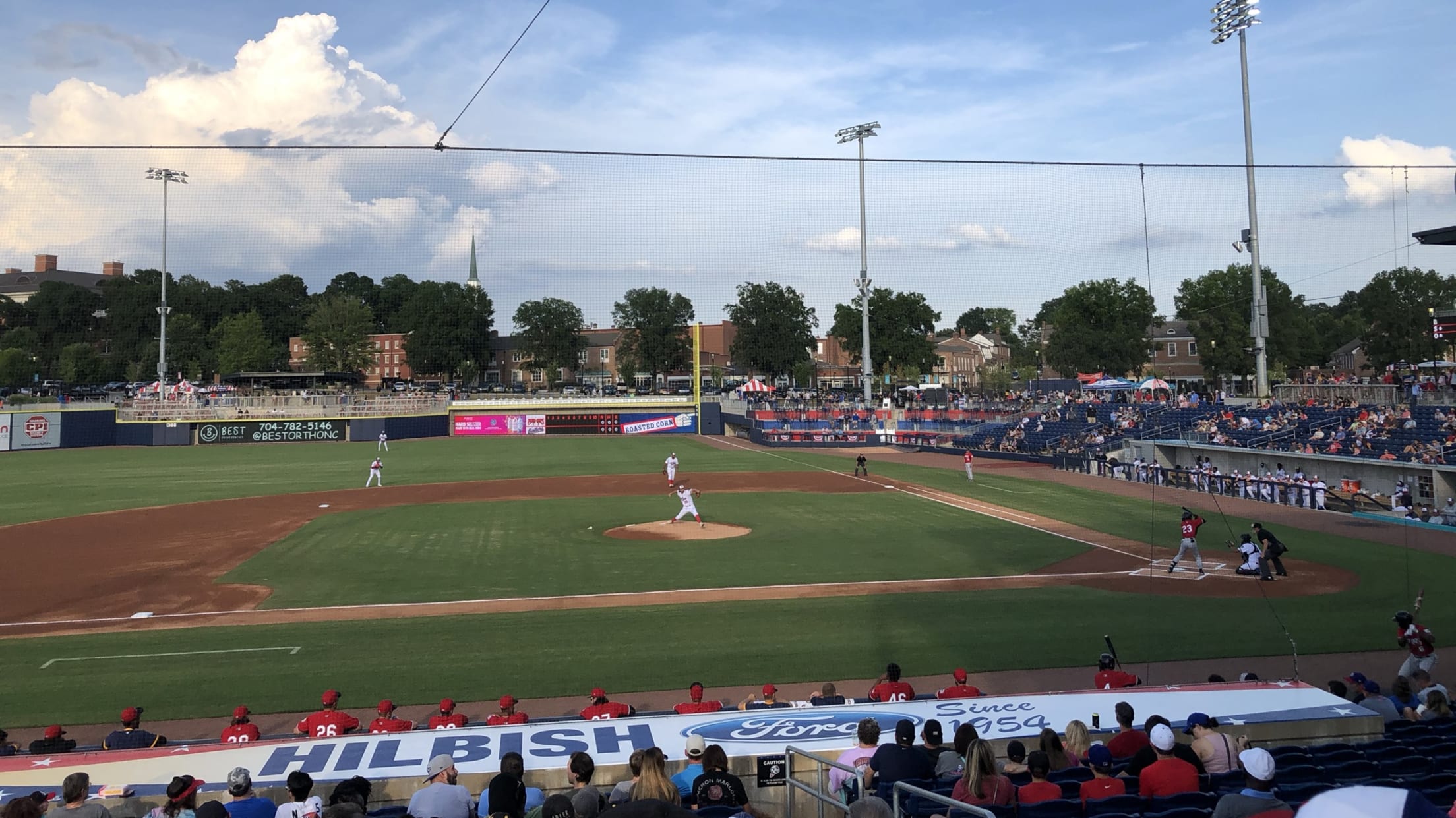 Location and Features
Atrium Health Ballpark is located in downtown Kannapolis, on land where Cannon Mills Company buildings once stood. The influence of this now-defunct textile producer cannot be overstated when it comes to the city's history. Kannapolis is a variation of "Cannonopolis," with the letter K chosen in place of a C in order to better differentiate the town from nearby Concord. The mills closed for good in 2003 following a period of decline, resulting in the largest single-day layoff in the history of North Carolina.
Atrium Health Ballpark is the centerpiece of a post-industrial vision for Kannapolis, meant to draw businesses and new residents to the heart of downtown. Rapidly developing West Avenue, with a growing number of restaurants and stores, runs along the east side of the ballpark. Early arrivers should be able to score one of the many free downtown parking spots located within a very short walk of the right field entrance. A dedicated ballpark lot is on the third base side of the ballpark, toward the outfield. A cluster of stately structures loom beyond the outfield, including Kannapolis City Hall, the UNC Nutrition Research Institute and the Plants for Human Health Institute (these latter two buildings are part of the North Carolina Research Campus).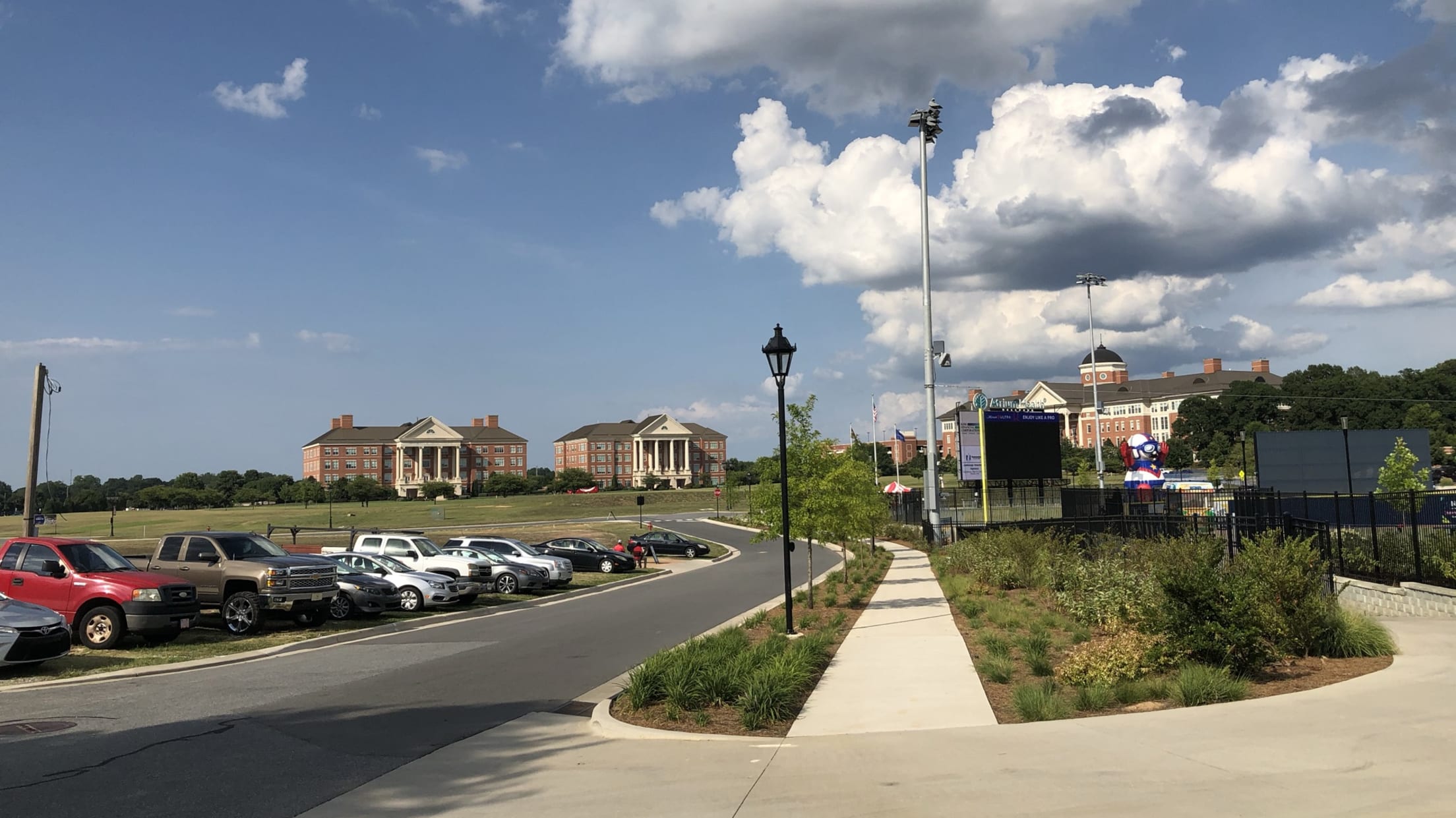 In addition to scoring free parking, early arrivers may be able to catch pregame batting practice from a unique vantage point. Paradoxically, the indoor cage is only visible to fans from the outside of the ballpark.
Atrium Health Ballpark is open to the public on a daily, year-round basis, making it an appealing place to take a stroll, eat lunch or (for those of a certain age) burn off steam on the expansive playground. On gamedays the atmosphere is bright, colorful and self-consciously retro. The concourse includes midway-style games and country fair-style foods. Colorfully dressed ushers just might remind you to "Have a blast!" as they guide you to your seat.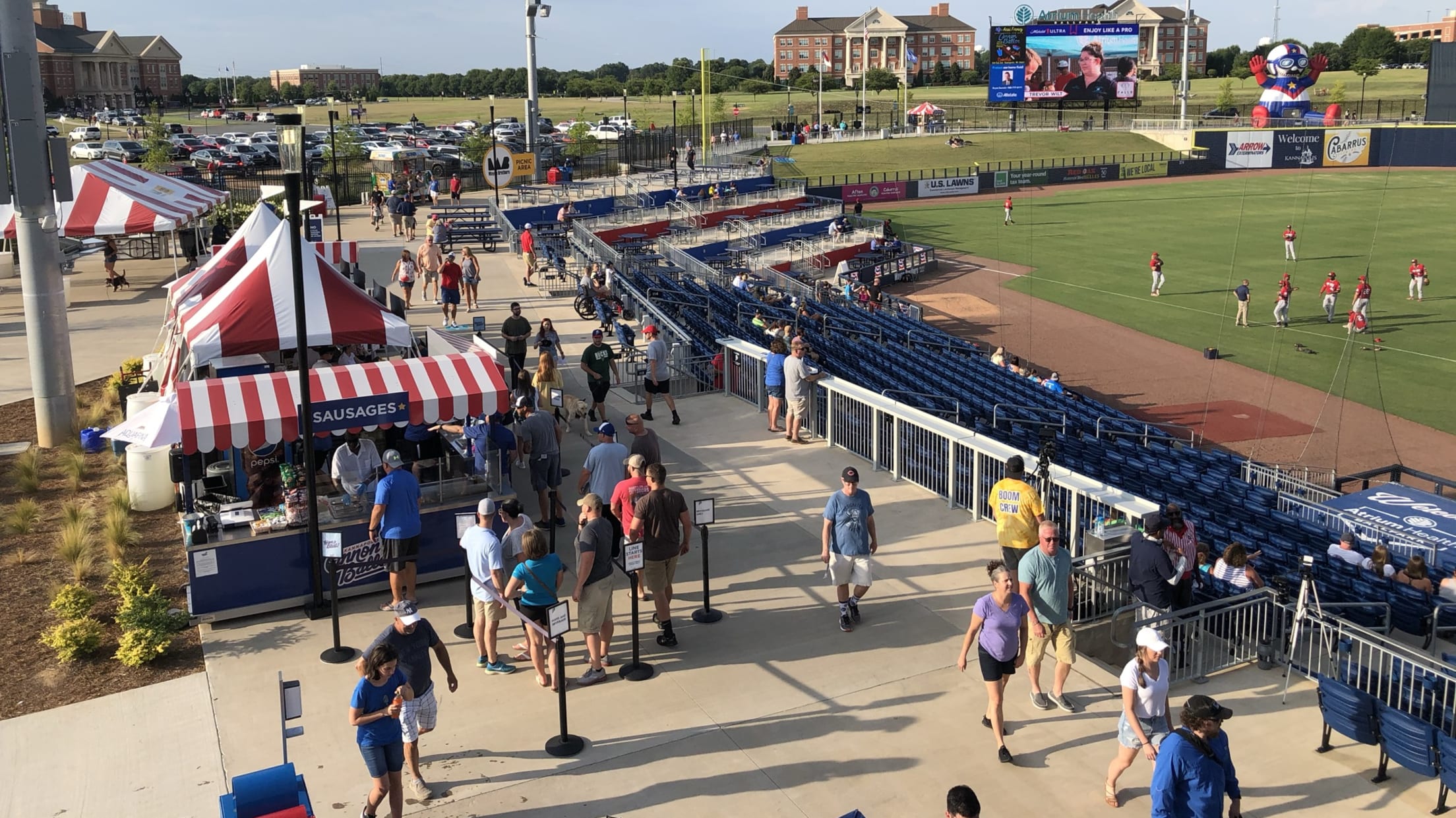 In the center of the action -- literally - is concourse organist Jason "Greazy Keyz" Atkins. He sets the tone for the gameday experience, cranking out a wide variety of tunes from the first pitch to the last on a Hammond M3 organ wired into the ballpark sound system.
Concessions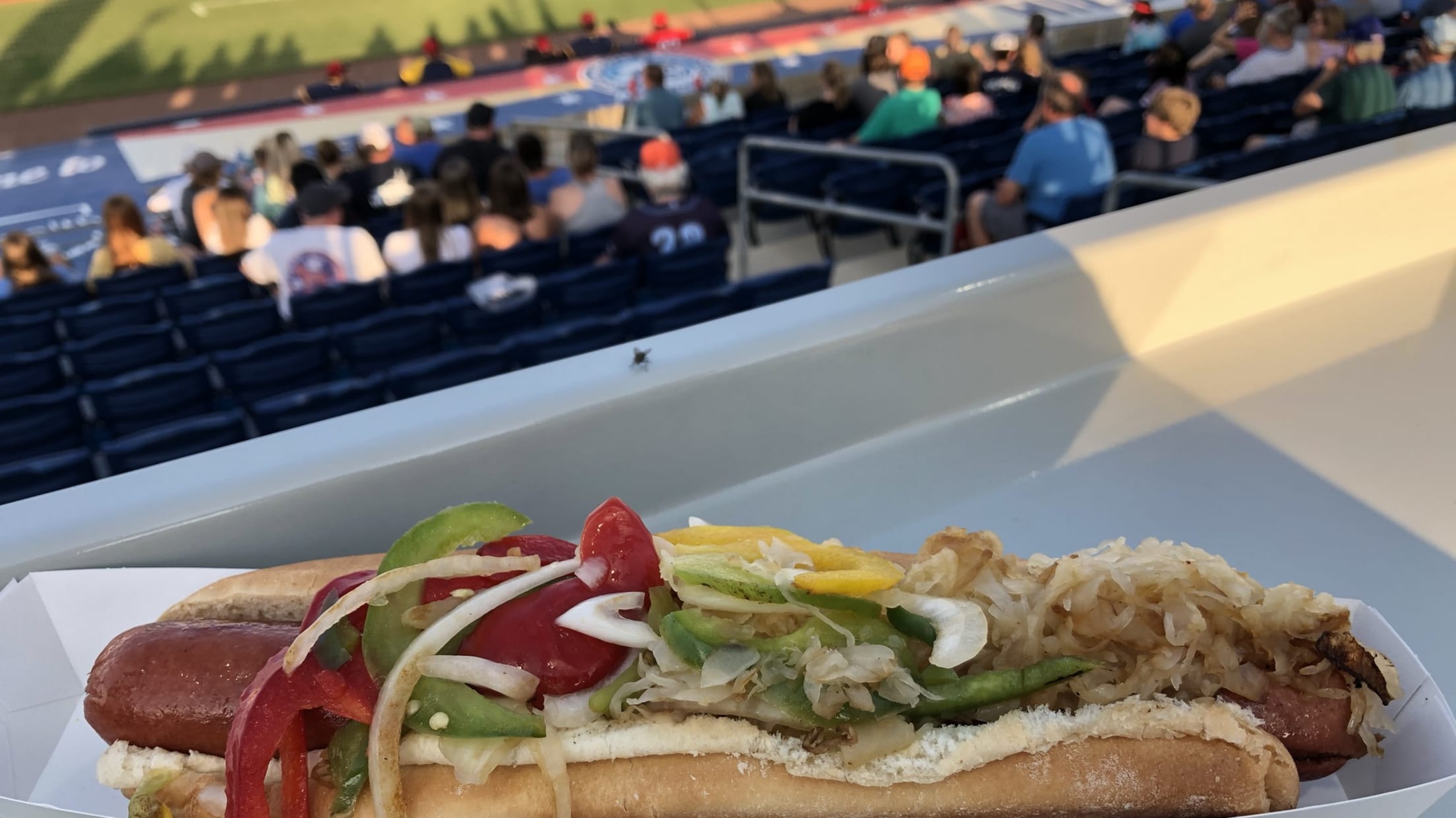 While a variety of ballpark staples can be obtained at the main concession stand behind home plate, Atrium Health Ballpark's most notable offerings are available via a series of tented kiosks lining the concourse. Popular offerings include corn on the cob, funnel cakes, corn dogs and footlong sausages (get the "Rick's Special" and Rick himself will top it with half-peppers and onions and half-sauerkraut). Wash it all down with Baller Beer, a crisp lager created by the team in partnership with local Cabarrus Brewing Company.
Mascot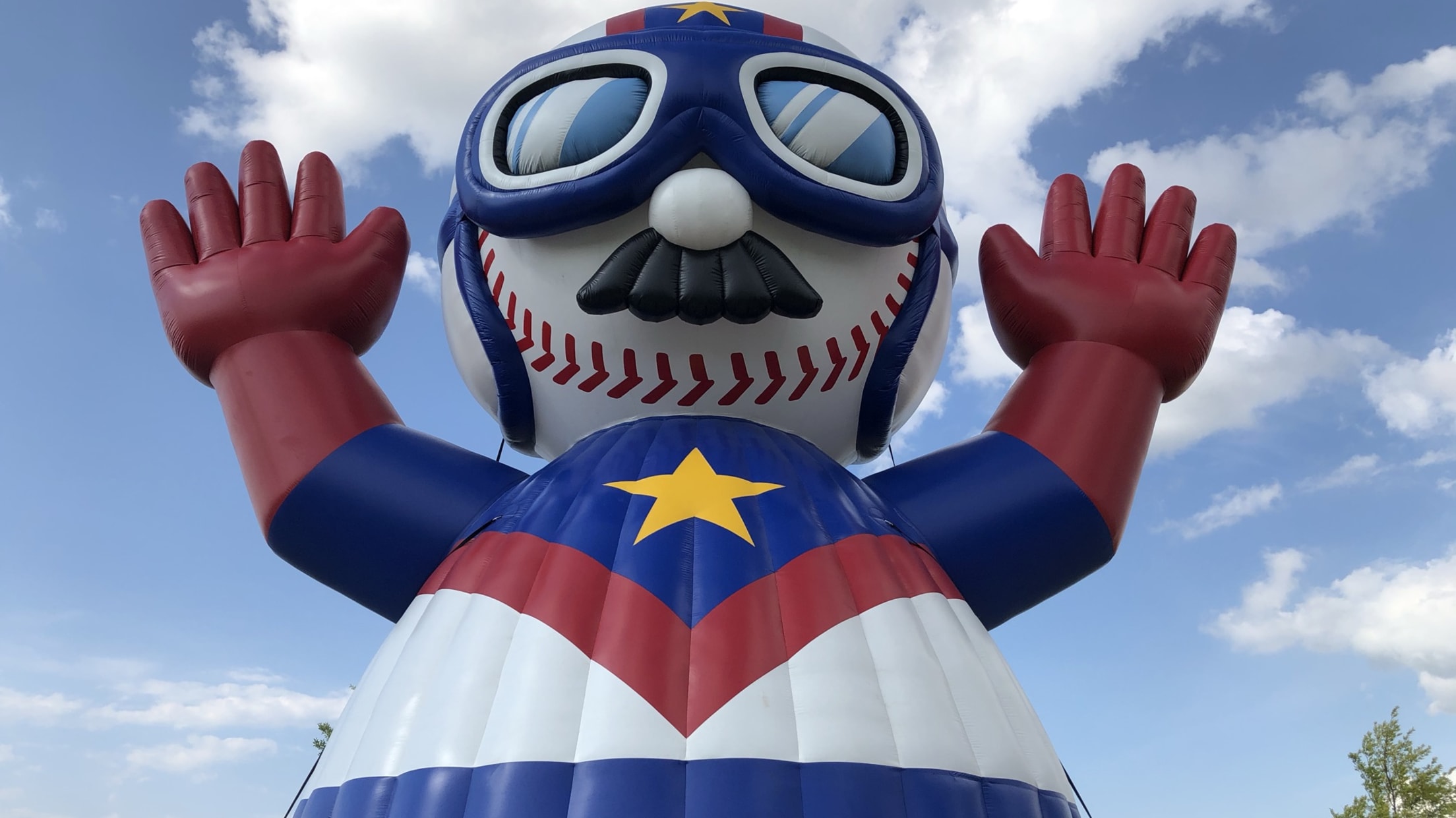 Boomer is a literal cannon baller, in that he's a goggled, helmeted stuntman who makes a living (or at least used to make a living) getting shot out of a cannon. His mustache, fittingly, is inspired by Dale Earnhardt's. Boomer can often be found roaming the ballpark during a game, but his death-defying presence is always felt via a large inflatable in his likeness stationed on the outfield concourse.
Where to Stay
Headed to the stadium and looking for a hotel nearby? Your Wyndham is waiting. As the Official Hotel of Minor League Baseball, Wyndham Hotels & Resorts welcomes baseball fans with a portfolio of 24 trusted brands. Find Hotels by Wyndham closest to the ballpark below and book now at wyndhamhotels.com.
• Super 8 by Wyndham Salisbury
• Wingate by Wyndham Charlotte Speedway/Concord
• Microtel Inn & Suites by Wyndham Cornelius/Lake Norman
• Super 8 by Wyndham Huntersville/Charlotte Area
• Days Inn by Wyndham Salisbury NC
Local Attractions
Baseball and a movie? The historic Gem Theater, where the Cannon Ballers revealed their team name, has been a Kannapolis institution for over 80 years. In the age of the multiplex, the Gem Theater is a single-screen throwback complete with a balcony. A large popcorn, the most expensive item on the concession menu, costs just $4. Another classic Kannapolis theater, the Swanee, is set to reopen as a live music venue later in 2021.
Downtown Kannapolis is also home to the North Carolina Music Hall of Fame, dedicated to promoting and preserving the state's rich musical heritage. Inductees include Parliament-Funkadelic leader George Clinton, who was born in Kannapolis.
The North Carolina Music Hall of Fame is located on Dale Earnhardt Boulevard, a short walk from Dale Earnhardt Tribute Plaza. Here, amid landscaped trees and shrubbery, one will find a nine-foot tall statue of the city's most beloved native. The plaza is part of the Dale Trail, a self-guided tour featuring 15 locations that, together, tell the story of his life.
Food and Drink
The Cabarrus Brewing Company, the masterminds behind Baller Beer, is headquartered in nearby Concord. Plans are in the works for the company to open a second location adjacent to Atrium Health Ballpark. Downtown Kannapolis is already home to the Old Armor Beer Company, run by military veterans who have served overseas.
Chop House 101 -- located on 101 West Avenue -- bills itself as the "first full-service restaurant in the heart of the newly-rejuvenated Kannapolis." The menu includes burgers and finger foods as well as a full array of steaks and chops.
Cook Out, a fast food chain with burgers, hot dogs, chicken, barbecue and a vast selection of milkshakes, is a way of life in North Carolina. The Kannapolis location, like many Cook Outs, is drive-thru only. Prepare to wait in line, as Cook Out's popularity in the region is hard to overstate.
Moving Along
North Carolina is Minor League Baseball's most populous state; the Cannon Ballers are one of 10 teams to call it home. The closest team to Kannapolis are the Triple-A Charlotte Knights, who are located less than 30 miles to the southwest. The Knights, like the Cannon Ballers, are a White Sox affiliate. So are the High-A Winston-Salem Dash. If you want to pretend you're a Cannon Baller who just got promoted one level, then make the approximately hour-long drive north to Winston-Salem. Other comparatively nearby entities include the Asheville Tourists, Hickory Crawdads, Greensboro Grasshoppers and Durham Bulls.
Of course, there's more than "just" Minor League Baseball in North Carolina. Kannapolis could also be part of an itinerary that includes Appalachian League teams such as the Burlington Sock Puppets and independent entitles like the Gastonia Honey Hunters. In the Tar Heel State, there are no shortage of baseball road trip options.
The Road to Chicago
None of the Chicago White Sox's farm teams are particularly close to Chicago, but they are close to one another. Kannapolis, Winston-Salem and Charlotte are all North Carolina entities, with Alabama represented via the Double-A Birmingham Barons.
Single-A: Kannapolis Cannon Ballers
High-A: Winston-Salem Dash
Double-A: Birmingham Barons
Triple-A: Charlotte Knights
credits:
Benjamin Hill, who covers the business and culture of Minor League Baseball, has visited 180 Minor League ballparks.