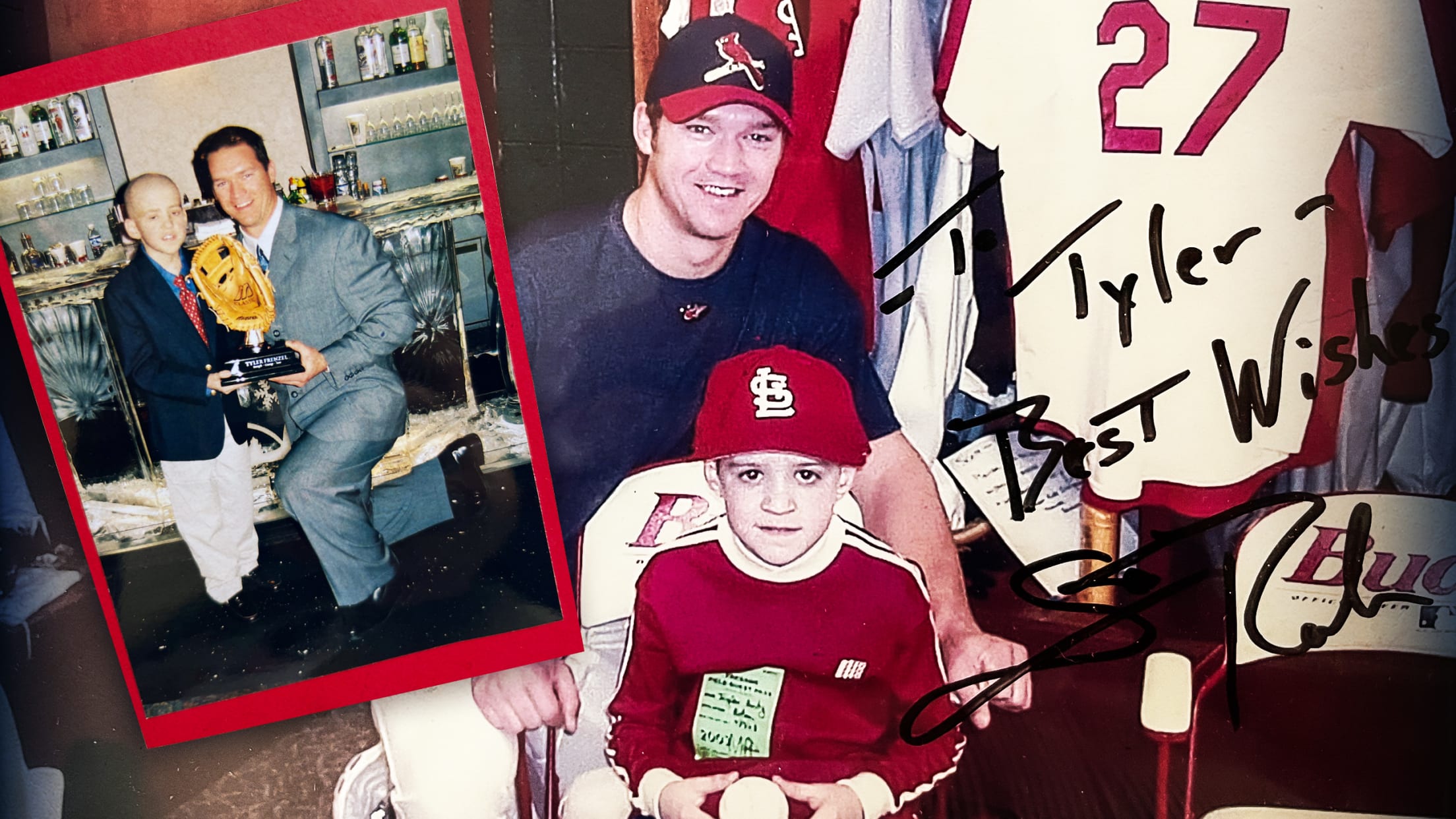 Scroll
The young boy who befriended Scott Rolen and changed the HOFer's life
Scott Rolen would have felt wrong inviting Pam Frenzel to his induction into the National Baseball Hall of Fame.
"It's like inviting people to your wedding in Maui," Rolen says with a laugh. "It's a nice invitation, but it's going to cost you thousands of dollars and 12 hours of travel."
Rolen need not worry. When he gives his induction speech on the grounds of the Clark Sports Center in Cooperstown, N.Y., on Sunday, Pam will be among the thousands in the audience. Because the Indiana woman feels compelled to honor a special relationship from Rolen's playing days.
"I need to be there," Pam says, "because this is Tyler's friend."
Tyler was Pam's first-born son. He was an exuberant, humble and wise child whose life was much too brief. When cancer claimed Tyler's life in 2004, he was only 9 years old. But in the little time he had, Tyler made a big impact on many lives.
Rolen's included.
"This kid didn't just touch people," Rolen says. "He shook them to their core."
The story of how a famous ballplayer and a sick boy became buddies tells us a lot about Rolen, who was not just a dynamic defender with a dependable bat but, away from the field, a conscientious community member.
It also tells us a lot about Tyler, who was introduced to Rolen as a youngster in need of a dose of inspiration but proved to be the inspirational one.
Tyler wasn't some charity case Rolen encountered on his way to Cooperstown. He was a kid Rolen carried with him in his heart, in his daughter's name, and in the camp where the newest Hall of Famer continues to try to brighten the lives of children dealing with illness, hardship and other special needs.
"Our relationship," Rolen says, "is real."
* * * * * * * *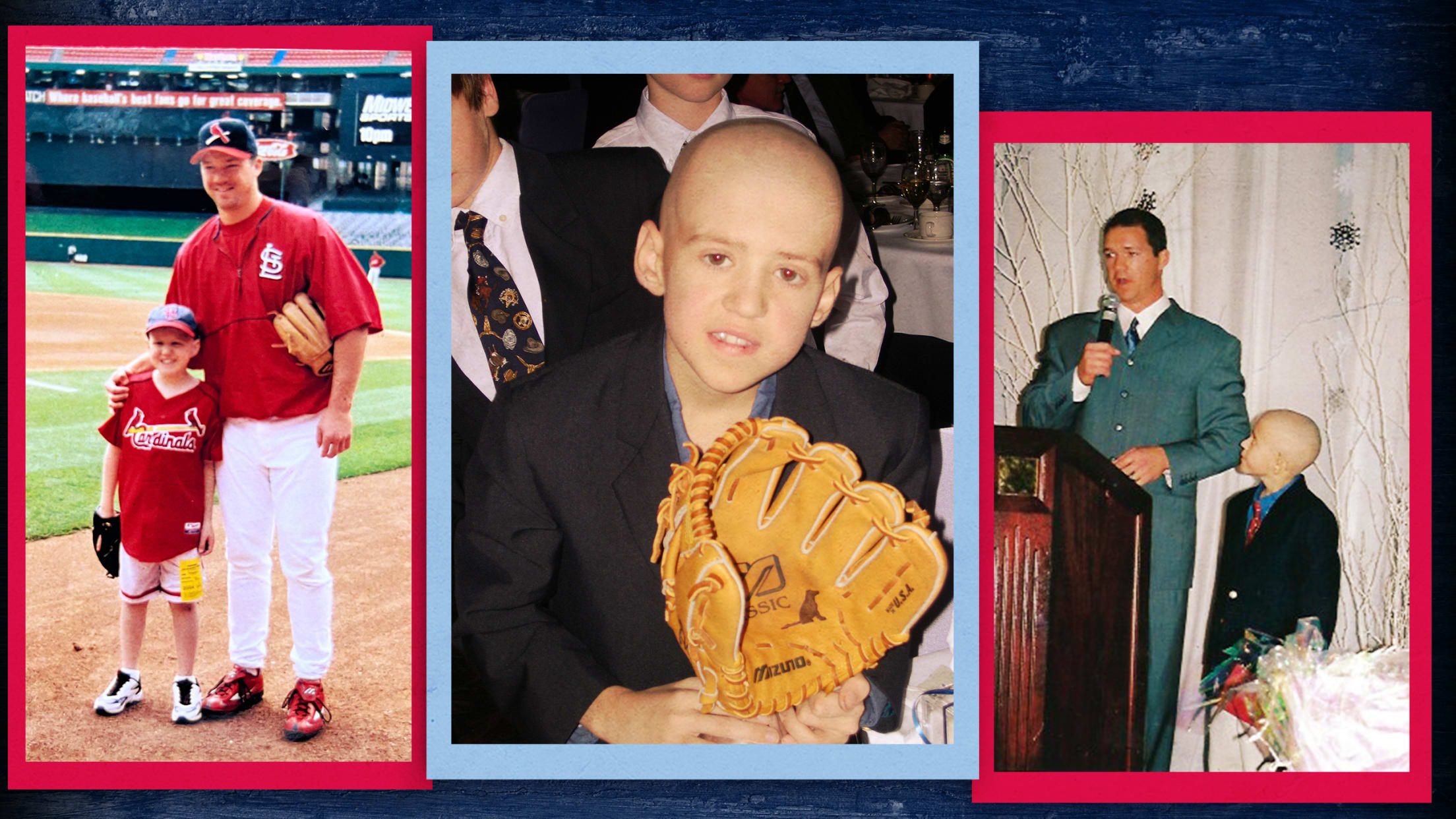 The story of that relationship begins just before Christmas 2002. Tyler, a native of Carmel, Ind., north of Indianapolis, was an active child, an athlete. But at 7 years old, his effort level seemed to be waning, and he was dealing with occasional, unusual back pain.
"Then one day, he woke up with a swollen eye, and the pediatrician thought he was allergic to the bedding or dust mites or something," his mother says. "The swelling would go away with antibiotics, and, overnight, it would come back. It was really a matter of a week where he had more symptoms, and they did a blood test and said, 'You need to go to a hospital right now.'"
It was leukemia. Tyler had only one functional lung.
As doctors gave his shocked family mountains of information and prepared for an intense chemotherapy treatment, Tyler was given a fill-in-the-blank children's therapy book. The first entry said:
Now, my life is ___\ because _
Tyler thought for a moment and filled out the sentence:
Now, my life is new because I have cancer.
"That really struck me in that moment," Pam says. "Wow. 'My life is new. Now I do what I need to do to get back to my normal life.' That just set the tone for our whole family."
Four months after his diagnosis, Tyler met Rolen. The meeting was arranged by Tyler's gym teacher, Tom Linkmeyer, who serves on the board of the Indiana Bulls, a state travel baseball program that Rolen played in as an amateur.
Then with the Cardinals, Rolen invited the Frenzel family to a game in St. Louis. It was the kind of thing Rolen did regularly after he was inspired by a humbling and eye-opening visit he made to a Philadelphia-area children's hospital when he was with the Phillies.
"We didn't know we were walking into a terminal cancer [ward]," he says. "We had the Phillie Phanatic with us and backpacks and jerseys and were thinking we're going to go in and dance. Then the nurse comes out with masks. It was a gut punch when you realize where you are and what's happening. I guess the bright side of the story is that you walk into the room, and the parents and kids lit up. In the worst situation possible, we saw real relief and joy and a little bit of a party and some smiles."
On a quiet ride home, Rolen reflected on the experience, then called his brother, Todd.
"I've got to do something better than what I'm doing," Rolen told him.
That's how Rolen's charity, named the Enis Furley Foundation -- or "E5" -- was born. (Enis Furley was a Rolen family dog.)
Through a program called Hot Corner Kids, Rolen began inviting individual children and their families to games. The kids would watch batting practice, visit the clubhouse, play catch on the field, interact with the players.
"It wasn't just me hosting somebody," Rolen says, "it was everybody hosting."
The idea was to give the kids and their families a mental break. And for Tyler and his family, on that day in April 2003, the gesture was appreciated.
"It was a special day for Tyler, because he played baseball and was in Little League," Pam says. "And he was quiet and humble. It wasn't like he was running around asking for autographs. When I reflect on the relationship, I think that's why Scott really liked him. So many kids are like, 'Give me your autograph.' Tyler really just wanted to be his friend."
And so, a friendship was born. Tyler's parents had figured the nice professional athlete who kindly opened up his world to their son for a few hours would venture back to his busy life, and they'd never hear from him again.
Not so. Rolen stayed in touch and kept tabs on Tyler's progress. And in that first year after Tyler's initial diagnosis, progress was made.
* * * * * * * *
He fought way harder than I did. I had an opportunity to play in a World Series, and he was fighting for his life.

Scott Rolen
Tyler went through four months of aggressive chemo, then a long phase of maintenance chemo, then oral medication.
By the end of 2003, the boy whose motto was "No Limits, Fight Hard, Never Give Up" was back to playing sports. He was doing so well that, when his family, which also includes his father Eric and younger sisters Maria and Kace, visited Disney World and stayed at the Give Kids the World Village for critically ill children as part of an Indiana Wish program, they felt guilty.
"Tyler was super healthy," recalls Pam, "and we thought, 'Oh, we shouldn't be here.'"
But soon after the family returned home, Tyler relapsed. His cancer cells had returned, and he was in need of a bone marrow transplant.
That's when his new friend came over to pay him a visit.
It was just before Spring Training 2004. Rolen had heard about Tyler's setback and made plans to travel from his Bloomington, Ind., home, to visit him -- on one condition.
"He wanted no one to know about it," Pam says. "No media presence. He just wanted to spend time with Tyler and focus on him, rather than pose for pictures and make himself look good."
The kid showed the All-Star and Gold Glove winner his bedroom decorated with sports memorabilia, then invited him down to the basement to play a video game called "MLB Slugfest."
"It was funny to watch," Pam recalls. "Tyler would just cream him."
Their friendship now solidified, Rolen embarked upon Spring Training in preparation for the 2004 season, while Tyler embarked upon another grueling round of chemo in preparation for his transplant.
By May, Tyler was in full remission again. He had a week off before beginning another radiation and chemo regimen, prior to the surgery and long hospital stay. Asked what he wanted to do with this last bit of "freedom" for a while, Tyler said he wanted to go to a Cardinals game to visit with his friend Scott.
On May 16, 2004, Tyler again attended a game at Busch Stadium, spending time with Rolen in the home dugout beforehand. The following day, he began radiation therapy. A week later, he received his bone marrow transplant.
That season turned out to be the best of Rolen's great career. He hit .314 with a 1.007 OPS for the 105-win Cardinals, and he wound up finishing fourth in National League MVP voting.
Were this a happier story, Scott and Tyler would have flourished in concert with each other. But in late September, the Frenzels' world was rocked again when bloodwork showed that Tyler's cancer had returned.
Once again, Rolen reached out to his pal to offer his support, this time in the midst of the NL Division Series with the Dodgers. He was at the pinnacle of his professional life, but he didn't lose track of the boy who was bound for more chemo and an experimental drug trial. As his Cardinals ascended to the NL pennant, Rolen called Tyler several times to offer to fly him privately to the World Series, but Tyler was too weak to travel.
After a frustrating Fall Classic in which the Cards were swept by a curse-breaking Red Sox team, Rolen returned to Indiana. Soon after the Series, he paid another visit to the Frenzels' home. This time, he brought a plastic Target bag with him.
Rolen handed the bag to Tyler. The boy opened it and pulled out Rolen's game-worn World Series jersey, which he had signed with an inscription:
"Tyler, YOU are my Hero!"
Tyler thanked his friend, then, of course, challenged him to a game of "MLB Slugfest."
Asked, all these years later, why he gave such a precious memento from his first World Series to the boy, Rolen said it was an easy choice.
"I felt that it was his," Rolen says. "He fought way harder than I did. I had an opportunity to play in a World Series, and he was fighting for his life."
Tyler's battle had lent perspective to Rolen's defeat. And all too soon, Tyler would learn that his battle was lost.
* * * * * * * *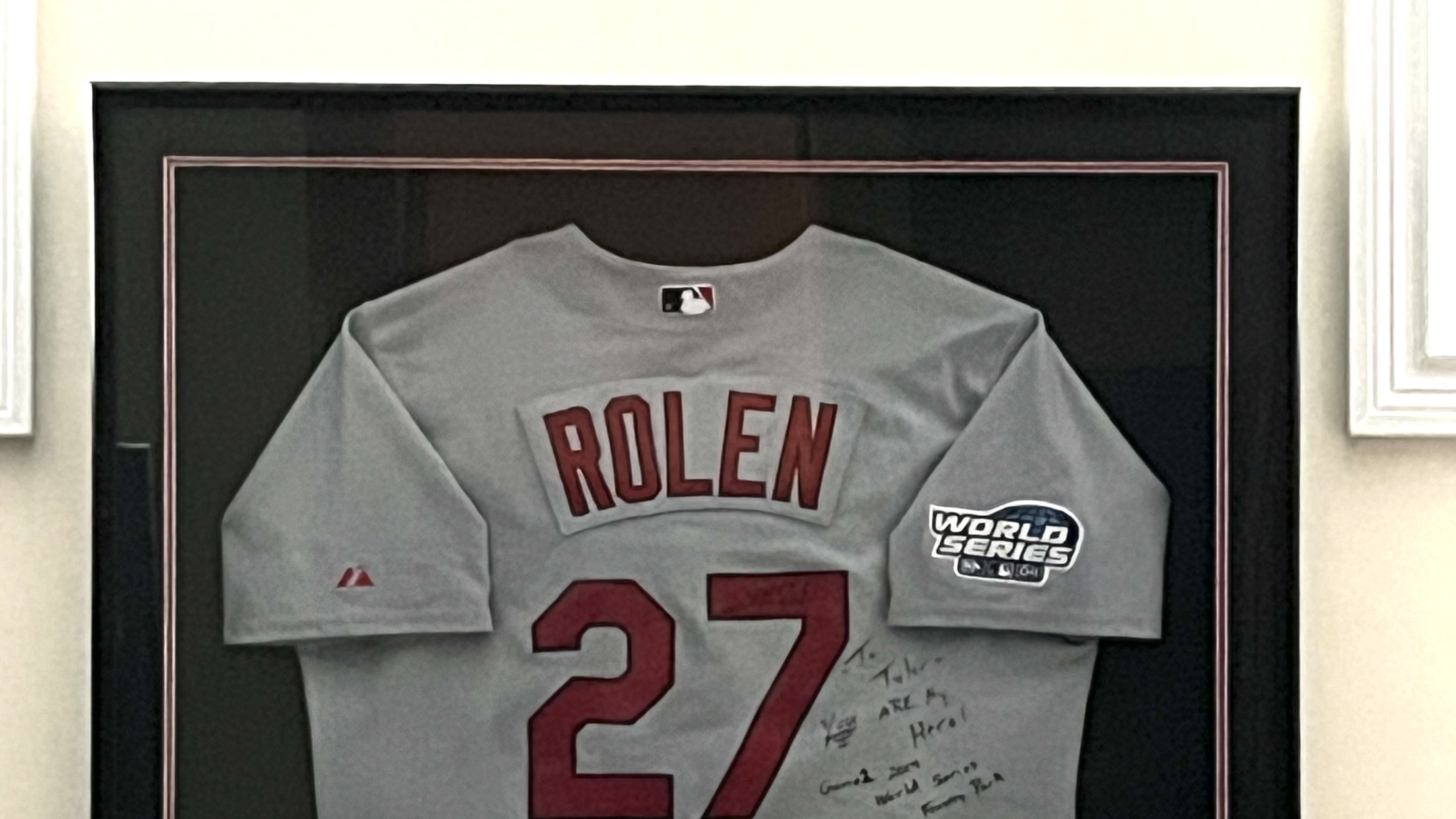 On Nov. 2, 2004, mere days after Rolen had delivered Tyler his World Series jersey, doctors told the Frenzel family that there was nothing more they could do for the boy. The cancer cells had proven too resilient.
Tyler asked just one question:
"Will I be here for my birthday?"
His birthday was March 12. The prospects of him reaching it were grim. So the Frenzels quickly arranged a 10th birthday celebration right then and there. It was a laser tag party, and, sure enough, Rolen attended, greeting all of Tyler's friends at the door and signing baseballs for each.
The greatest gift, though, would be the one Tyler gave Rolen.
That came on Nov. 6, just four days after the devastating diagnosis. Tyler attended the annual fundraiser for the E5 Foundation. Rolen had plans to expand the charity's impact by building a 115-acre outdoor recreational retreat area to be known as Camp Emma Lou -- a place where the families of kids going through medical hardship could relax for a few nights, free of charge, while enjoying movies and bonfires. (Like Enis Furley, Emma Lou was another Rolen family dog.)
Tyler wanted to do his part. That night, he had been invited to the reception to receive the foundation's Hero Award -- a game-used Rolen glove mounted on a stand engraved with the words "Strength, Courage, Love." But when the frail, bald boy came to the podium to receive it, he tugged at Rolen's coat.
"Can I say something?" he asked Rolen.
Rolen was floored.
"What ... kid asks for the microphone in a room full of 350 stuffy adults?" he says now.
The event's host handed Tyler the mic, and the boy reached into the inside pocket of his navy blazer to pull out a check. Throughout Tyler's illness, people had donated money to him or bought the mugs or T-shirts bearing his "No Limits" motto. He would collect that money and then turn around and give it to an organization in need, such as his church or the Leukemia & Lymphoma Society.
This time, he gave $1,000 to Rolen.
"I want to present this check to Scott," Tyler said, "so he can make a tree house at the Enis Furley Foundation [camp]."
Reality was not lost on Tyler. He knew he would not live to see his friend's camp come to fruition. But he wanted to leave something behind.
Never did I think how deep, how influenced, how much love I had for that boy. It was explosive. It was something I hadn't ever felt before.

Scott Rolen
All these years later, Rolen still chokes up at the memory.
Then he laughs about what happened just a few weeks later.
"We're all sitting around on a Sunday, and the Colts are playing at 1 o'clock," he says. "And there's Tyler flipping the damn coin at the Colts game!"
Turns out, Rolen isn't the only Hoosier sports hero Tyler befriended. At some point in his treatment, hospital staff had reached out to the Colts and arranged for Peyton Manning to give him a call to perk him up. As was the case with Rolen, the two hit it off and kept in touch. When Tyler performed the ceremonial coin toss at the Colts game, he told Manning, "Scott Rolen's building me a treehouse!"
"It's almost like he challenged his ass," Rolen says, laughing again. "Two or three days later, one of Peyton's guys that handles his foundation calls me. They wanted to have a national auction [on the Indiana-based, nationally syndicated radio program "The Bob and Tom Show"] for Tyler's Tree House. $1,000 goes to $200,000 overnight! I'm like, 'What the hell just happened?'"
What happened was the powerful impact of young Tyler Frenzel.
"I'm not going to be able to do this correctly with my own words," Rolen says. "I don't have the words that are going to be amazing and jump off the page. But you wouldn't believe how many things that he touched that changed."
* * * * * * * *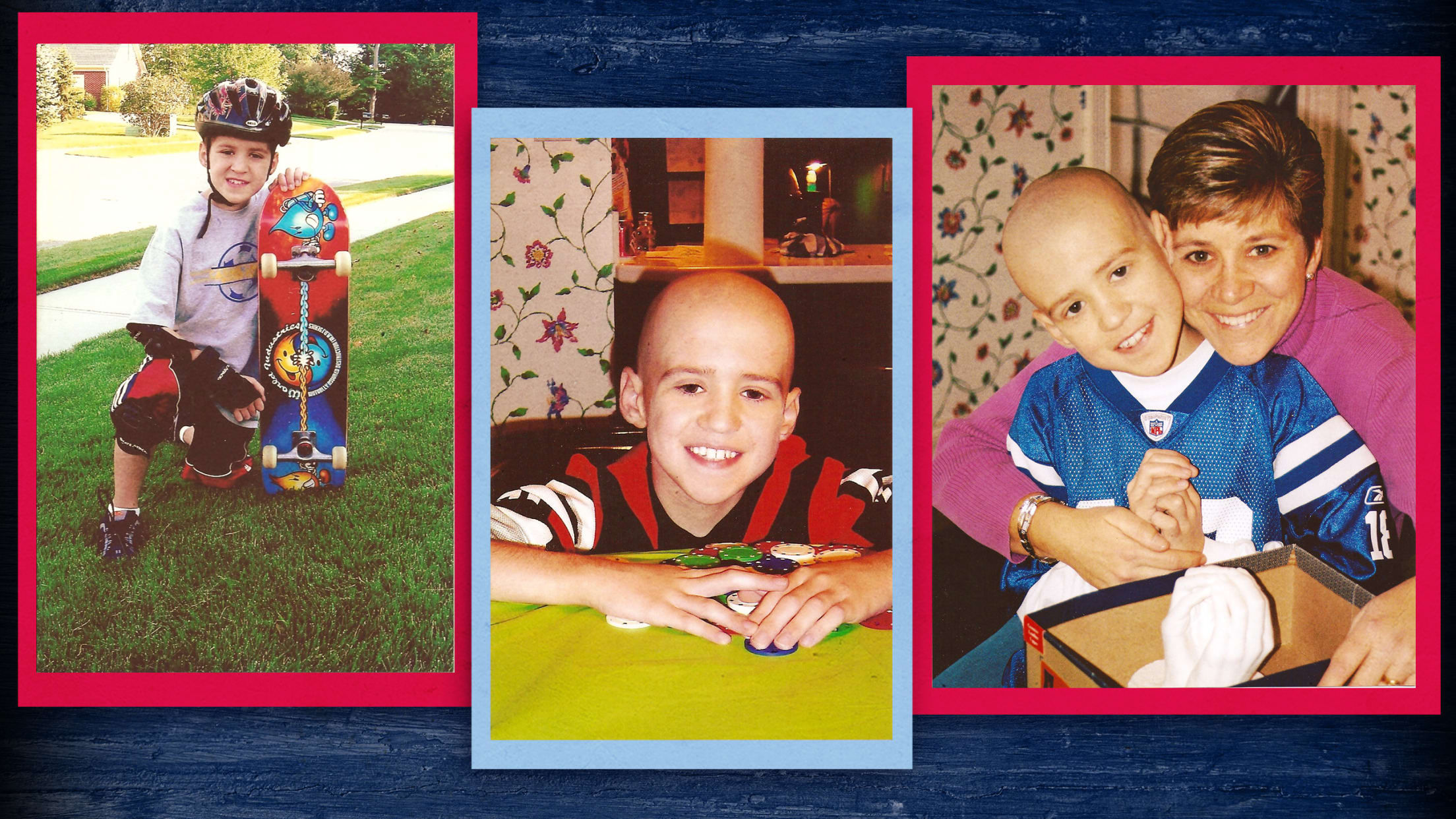 Tyler lost his battle with leukemia on Dec. 11, 2004. But that's not where his story ends. He lives on in the hearts and minds of those who knew him … and even one young woman who did not.
When Scott got the call that Tyler had passed, he was at his winter home in Florida. He had braced himself for that painful news. And yet, he was unprepared for how much it would affect him.
Rolen's wife, Niki, was out shopping at a fair in a local park. Scott called her and broke down.
"Never did I think how deep, how influenced, how much love I had for that boy," he says now. "It was explosive. It was something I hadn't ever felt before. It really threw me. I called my wife, and I couldn't speak. I was just yelling at the sky. Yelling. I lost it."
Niki was 9 months pregnant with the couple's first child, a daughter they planned to name Raine. Until that day, they had not decided on a middle name. In fact, by then they had assumed Raine would not have one.
But that day, in that park, upon hearing the news about Tyler, Niki sat down and began to write a book:
The day you received your middle name was a beautiful one. Very windy in Holmes Beach, on the little island of Anna Maria.
There was an art festival in full swing as the tiny white tents, which held its treasures, swayed in the day's gusts.
Your grandma and I received a phone call from your daddy. He was wildly upset, a rare occurrence.
His super hero had passed on to a fantastic after life.
The book, titled "My Middle Name," goes on to relay Tyler's story, what made him special, what made him a "super hero."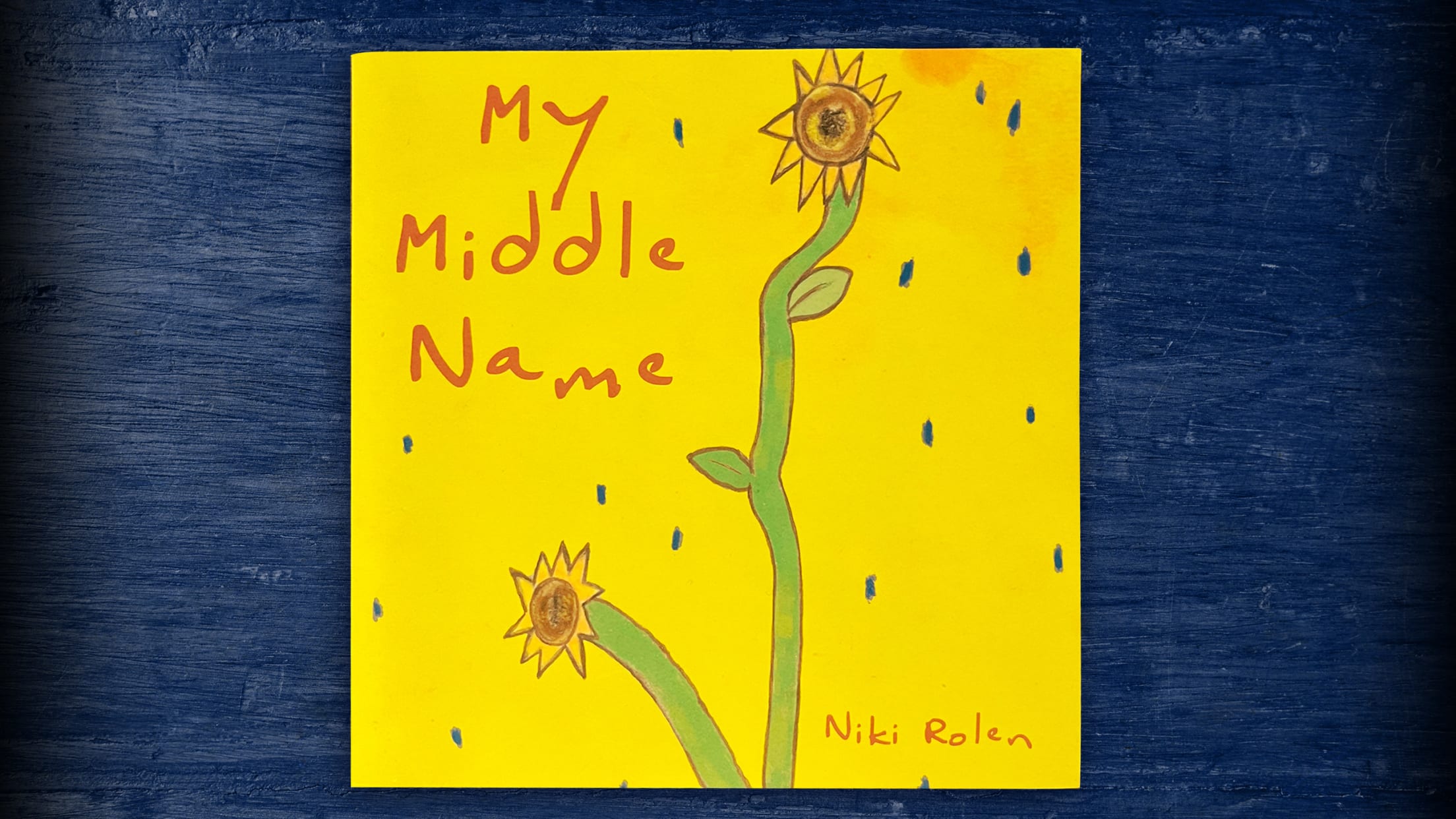 "Our daughter was named Raine Tyler Rolen, on that day right there," Scott says. "I felt this strongly for a child before I had a child. It's a big deal, a big part of my family. He's just with us."
Raine recently graduated high school and will soon be venturing off to Florida Gulf Coast University -- a rite of passage that has Rolen more emotional than his Hall of Fame induction.
And of course, Tyler's name also lives on at Tyler's Tree House, a central piece of the Camp Emma Lou experience. It's three levels tall, about 20,000 square feet and is decorated with painted images of things that were dear to Tyler.
"It's like a 'Where's Waldo?' situation," Rolen says. "When all the kids come out for leadership camps, we have a checklist and a scavenger hunt for all the things they have to find and check off. His friends made a crest with a sunflower [Tyler's favorite flower], and there's a short plaque about our relationship. They read that to the kids so that they know what's going on first, before they start going down the slides backwards and all that."
Tyler's generous spirit lives on in his family, which has grown to include another son, J.T., who was born in 2006. For the last 11 years, the Frenzel family has donated to pediatric patients in Indiana through the Republic Airways Plane Pull, in which patients from Peyton Manning Children's Hospital and others tug on a rope to move a 24-ton plane as a showcase of strength. The event has raised more than $3 million over the years. The Frenzels have also participated in a number of fundraisers for Camp Emma Lou, Indiana Wish, Peyton Manning's Peyback Foundation and Gary Brackett's Impact Foundation.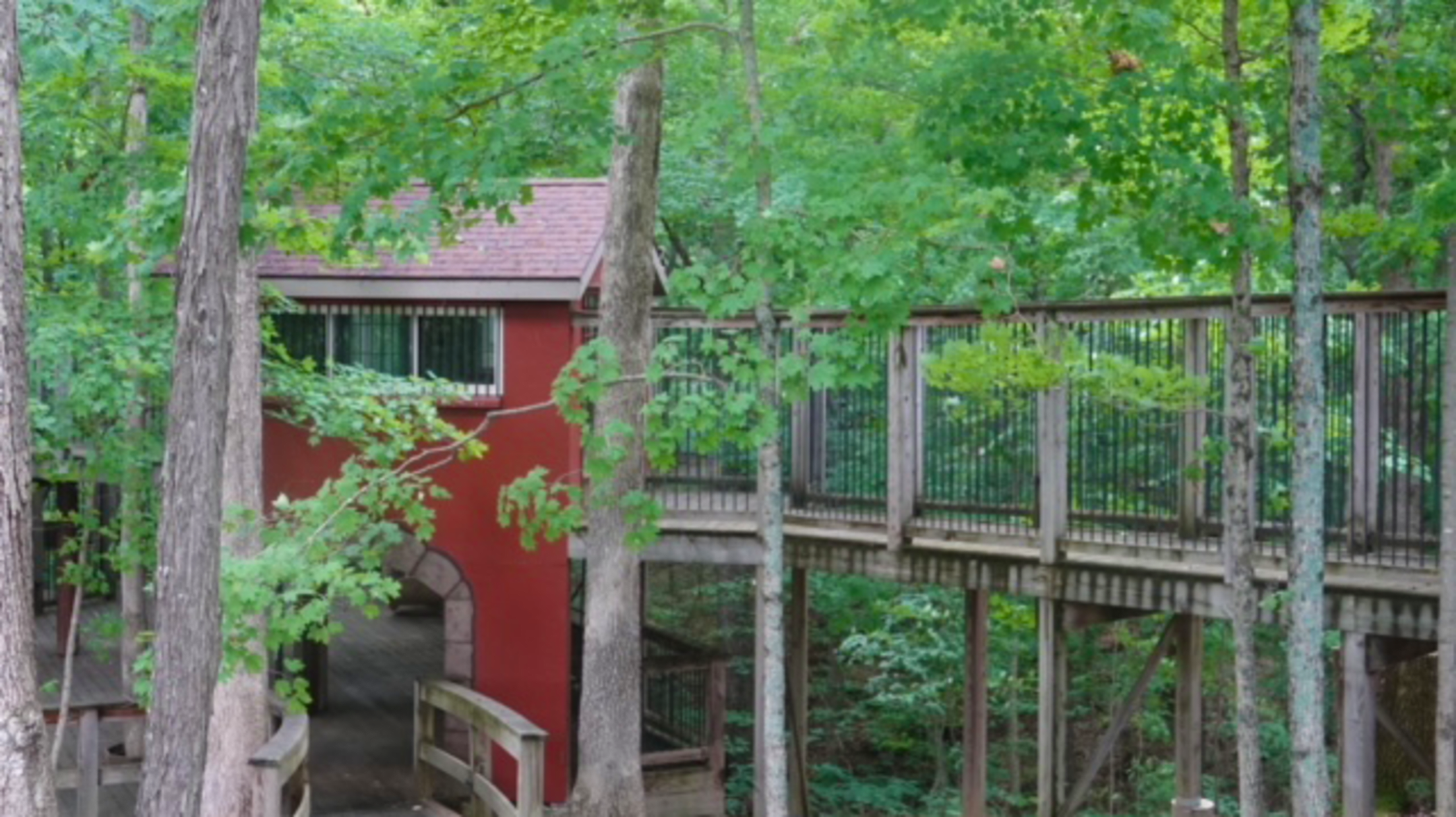 "The legacy Tyler left is incredible," Pam says. "He touched so many people. I was so blessed to be chosen to be his mother and experience that child."
Pam has spent the 18 years since her son died honoring his legacy, and she sees her attendance at Rolen's induction as a necessary extension of that.
"This is the greatest moment of Scott's baseball career," she says. "It's just neat that Tyler is a piece of it. He's a piece of him."
Though he might have felt uncomfortable asking Pam to come, Rolen is thrilled that she'll be there. He'll provide her and her brother, Mark Schoeppner, passes so that they can sit up front and blend into his family, much the way Tyler did.
When Rolen reflects on the young friend he lost too soon, he marvels at Tyler's "goodness, kindness and toughness."
"It's a strange thing for a 9 year old and a ballplayer to be friends," Rolen says. "But he was all the good, and maybe I just listened. Maybe I just paid attention."
credits:
Anthony Castrovince has been a reporter for MLB.com since 2004. Read his columns and follow him on Twitter at @Castrovince. Design by Tom Forget. Photos courtesy Pam Frenzel and Camp Emma Lou.