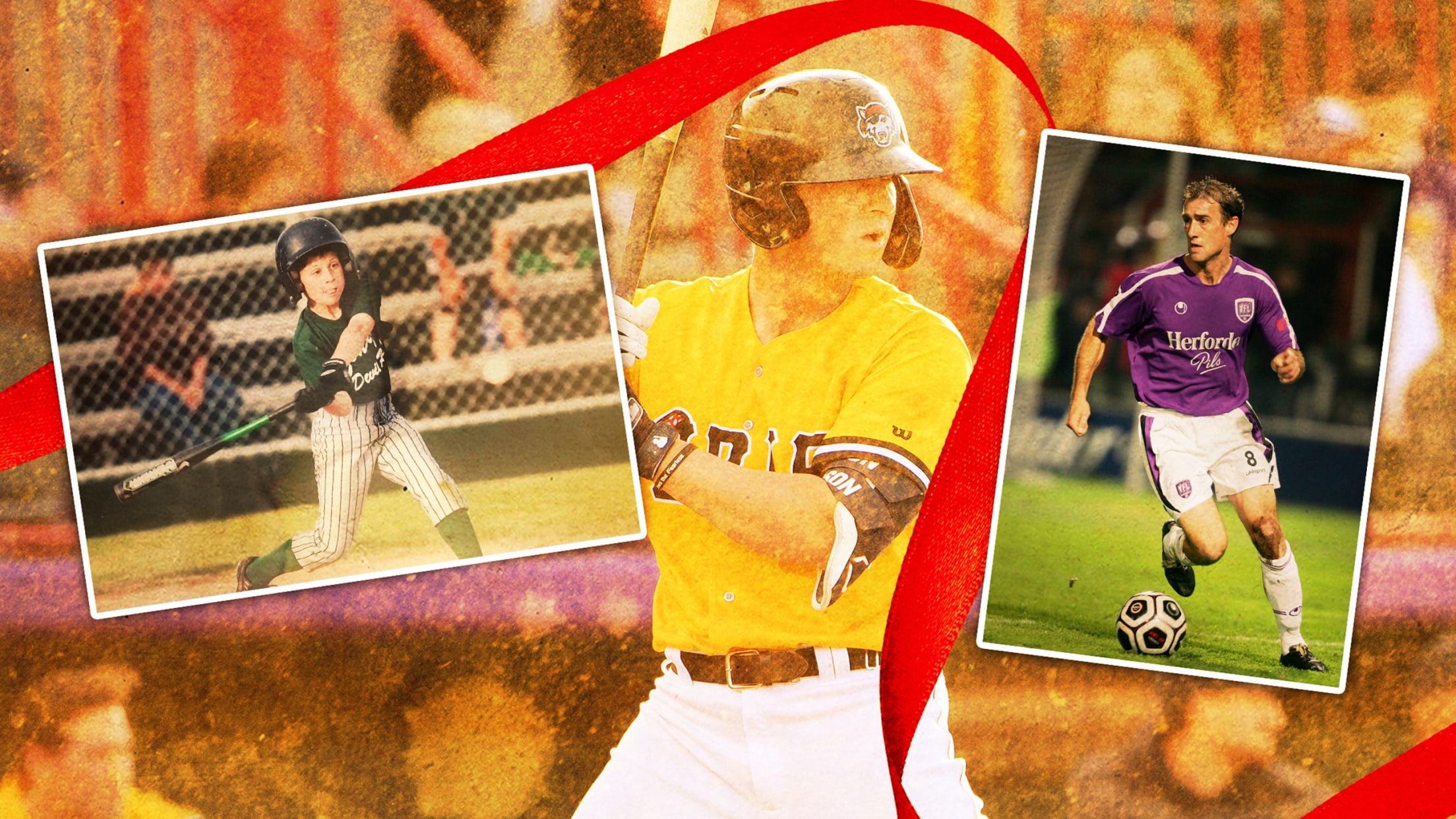 Scroll
Torkelson's moment a long time coming
Spencer Torkelson is heading to the SiriusXM All-Star Futures Game on July 11. He's the No. 3 prospect in the sport, according to MLB Pipeline, and an integral part of the Tigers' promising rebuild.
Yet, the No. 1 overall pick in last year's Draft will need to enjoy a 13-year career -- at least -- to become the longest-tenured professional athlete in the family.
Joe Enochs, Spencer's uncle, was raised in California but achieved legendary status in one German city through more than a decade as a midfielder with the VfL Osnabrück soccer club.
And while Torkelson is poised to shine among the world's top young players at Coors Field, he'll need to wait a little longer to experience in Detroit what he glimpsed as a 6-year-old in Osnabrück.
"I would be walking around, and people would be coming up to Joe and his family," Torkelson recalled this week in an interview. "I'm like, 'You're just my family.' I didn't get the whole celebrity thing yet. It finally clicked when I was like 12: Uncle Joe's kind of a big deal in Osnabrück.
"He worked his tail off to get to where he was … that definitely rubbed off on me. Seeing how hard he worked, [and] where he is right now, tells you it's not going to be given to you. You have to go out and take it."
For those wondering how Torkelson reacted with such equanimity to his Spring Training struggles and vaulted to Double-A Erie by mid-June, the formative trip to Germany -- one of several Spencer took there with his family -- holds some answers.
Germany hosted the FIFA World Cup in 2006. Rick and Lori Torkelson seized upon the opportunity to visit Joe -- Lori's brother -- and allow their sons, Matthew and Spencer, to experience the global sports spectacle.
At public viewing parties for World Cup games, Spencer saw residents approach his uncle to shake hands, snap photos and express thanks. When Enochs retired several years later, the club named a section of seats in his honor -- analogous to Kaline's Corner at Comerica Park, Torkelson's future baseball home.
"I think that definitely helped Spencer believe anything is possible," Lori told MLB.com in a recent interview. "Having an American become the star of a German soccer team, and then to have part of the stadium named after him, is pretty rare. Spencer saw trading cards with his uncle's picture on them. We were going around this town of around 200,000 people, and people were coming up to him. I think that left a major impression on Spencer."
Rick and Lori still laugh about another enduring memory from that trip: Spencer wore his baseball uniform. Every. Single. Day.
Surely, Tigers fans will love the image of a young Torkelson, strolling through a town founded in medieval times by Charlemagne, looking as if he's ready to step into the batter's box for his Petaluma (Calif.) Little League team.
"I can only imagine the reactions now," Torkelson said. "I don't know what they were then. I didn't care. I was a 6-year-old. I wanted to wear my baseball uniform. I can imagine people [asking], 'What is baseball?' Everyone loves soccer. You go anywhere, and they've got a soccer goal and a soccer ball, and they're kicking the ball around.
"I enjoy soccer, too. But I wasn't going to wear a soccer outfit. I was wearing my baseball uniform."
Fifteen years later, he'll be joined by fellow Tigers prospect Riley Greene at Coors Field -- a place he's visited before, during a trip to visit family in Colorado. Spencer might've been 4 or 5 at the time.
"I remember losing a tooth in the stands," he said. "I was biting into some ice cream, took it out of my mouth, and my tooth was inside of it."
Lori and Rick are partners in the accounting firm they own, Torkelson & Associates CPAs, LLP, in Petaluma. When their sons were young, evenings and weekends often were consumed by overlapping youth sports calendars -- in part because Spencer was trying to keep up with his older brother.
"Any time Matty did something," Rick said, "Spenny wanted to do it, too."
Spencer was a talented youth hockey player, often bounding out of bed at 5 a.m. for predawn ice time. He played four seasons of varsity football as a running back and linebacker at Casa Grande High School in Petaluma, about 30 miles north of the Golden Gate Bridge. Spencer also enjoyed soccer, Matthew's favorite team sport.
"He would show up to our 10 a.m. baseball games after playing in a 6 a.m. hockey game," said Joe Lampe, the Arizona State outfielder who played with Torkelson in youth baseball and high school. "He was a freak of nature that way, ever since we were young."
But Rick and Lori could tell which sport had claimed Spencer's heart.
"He had so much passion for the game," Lori recalled. "He wanted to play on as many travel ball teams as he could. I never had to wake him up for an early game. I never had to remind him to work out. He was completely self-motivated."
Mike Enochs, Lori's brother, remembers how Spencer carried a Wiffle ball bat everywhere he went as a toddler. Mike and Rick co-coached some of Spencer's early Little League teams, and they still marvel at the local-record 36 home runs Spencer hit as a 12-year-old.
"He has the quickest hands of anybody I've ever coached," Mike said.
Torkelson grew up in a family of Giants fans, about 40 miles north of Oracle Park. His older brother was named after former All-Star third baseman Matt Williams. Spencer was born Aug. 26, 1999, about one month before the Giants played their final game at Candlestick Park.
Barry Bonds was Spencer's favorite player. In fact, Bonds' stardom at Arizona State was part of the reason Torkelson wanted to play there. (When Torkelson and Bonds spoke over FaceTime last offseason, the all-time home run leader advised his fellow Sun Devil not to worry about hitting for power. "I've never seen anyone hit .300 and get released," Bonds told him.)
Spencer, then 13, was in attendance on Oct. 22, 2012, when the Giants clinched the National League pennant with a Game 7 victory over the Cardinals that famously ended in a downpour.
The Torkelsons didn't leave the ballpark early.
They never do.
"Leaving the game early," Spencer said, "is pretty much a sin."
Of course, the Giants played the Tigers next. San Francisco swept a one-sided World Series.
And no, Torkelson doesn't mention that October to Tigers fans or officials.
"It's probably still a little too soon," he said. "I don't bring it up. I'm the biggest Tigers fan in the world now, but in that 2012 World Series, I'd be lying to you if I said I wasn't rooting for the Giants. Nowadays, I'm rooting for the Tigers, so I don't think it matters too much."
In fact, Tigers fans will be enthused to learn one aspect of Torkelson's perspective on the Giants' three World Series championships in the previous decade: He values the camaraderie he witnessed among homegrown position players Buster Posey, Brandon Crawford and Brandon Belt -- all of whom remain with the Giants now.
Torkelson's instinct is to work toward developing a similar culture with the Tigers.
"The reason they won so many times was their team chemistry," Torkelson said of the Giants. "You could feel it. I wasn't in the clubhouse, obviously, but I could sense that was a tight-knit group. They were playing for each other. ... They were the definition of a winning baseball team, in my mind. It was really neat growing up, watching that, and getting that engraved in my brain."
Torkelson arrived to Spring Training this year, looking to impress the Tigers' new manager and legions of eager fans. Instead, he struggled to a 1-for-27 showing in the Grapefruit League.
Some observers described the slump as Torkelson's first experience with adversity in the game. That wasn't true. Lori remembers three moments in Spencer's baseball life -- all before he enrolled at Arizona State -- where he needed to display resiliency.
By age 12, Spencer was playing travel baseball with kids from across Petaluma. Many of them resided within the Petaluma National Little League boundaries. Spencer didn't. His Petaluma Valley team defeated Petaluma National once in the district tournament, but his buddies from National prevailed in the double elimination format. ("We ran out of pitching," Spencer lamented recently, still recalling game details.) As Spencer watched from home, Petaluma National reached the 2012 Little League World Series in Williamsport, Pa., and finished as U.S. runners up.
"I was so jealous in the moment," Torkelson said. "I was a 12-year-old kid, living and dying with Little League. … Looking back, it was a really cool experience, being able to see them go to the Little League World Series."
Two years later, Torkelson was invited to try out in Cary, N.C., for the U.S. national team that would compete at the WBSC U-15 Baseball World Cup in Mazatlán, Mexico. Team USA's roster featured top prospects Hunter Greene and Royce Lewis. Torkelson believed he'd earned a spot -- until he received a phone call that he had been the last cut.
"I was pretty heartbroken," Torkelson said. "As soon as I got the invite to those trials, I was dreaming about putting on the USA jersey."
In 2017, Torkelson completed his decorated career at Casa Grande. (Even as a senior star, he moved to left field in order to make room for a young infielder. "The ultimate team guy," said his coach there, Paul Maytorena.) Torkelson committed to Arizona State but was prepared to forgo his collegiate eligibility and turn professional. Instead, no team called his name for any of the 1,215 selections in that year's MLB Draft.
The accumulation of those setbacks -- Little League World Series, the U-15 World Cup, the Draft -- changed Torkelson. He adopted a new mentality. As he described it: I'm sick of this. Let's just work harder than everyone else and see what happens.
And what did that mean, exactly?
"I've always prided myself on hard work, [but] in high school I didn't really know what to do," he said. "I was like, 'All right, I'm going to the gym at 5 in the morning before school, just to work hard.' I didn't have a personal trainer or anything. I stayed busy and did what it took to feel like I was getting better.
"I was always very confident: I'm the best. I'm the best. I'm the best. Not getting drafted out of high school? I'm not the best. That drove me to be the best."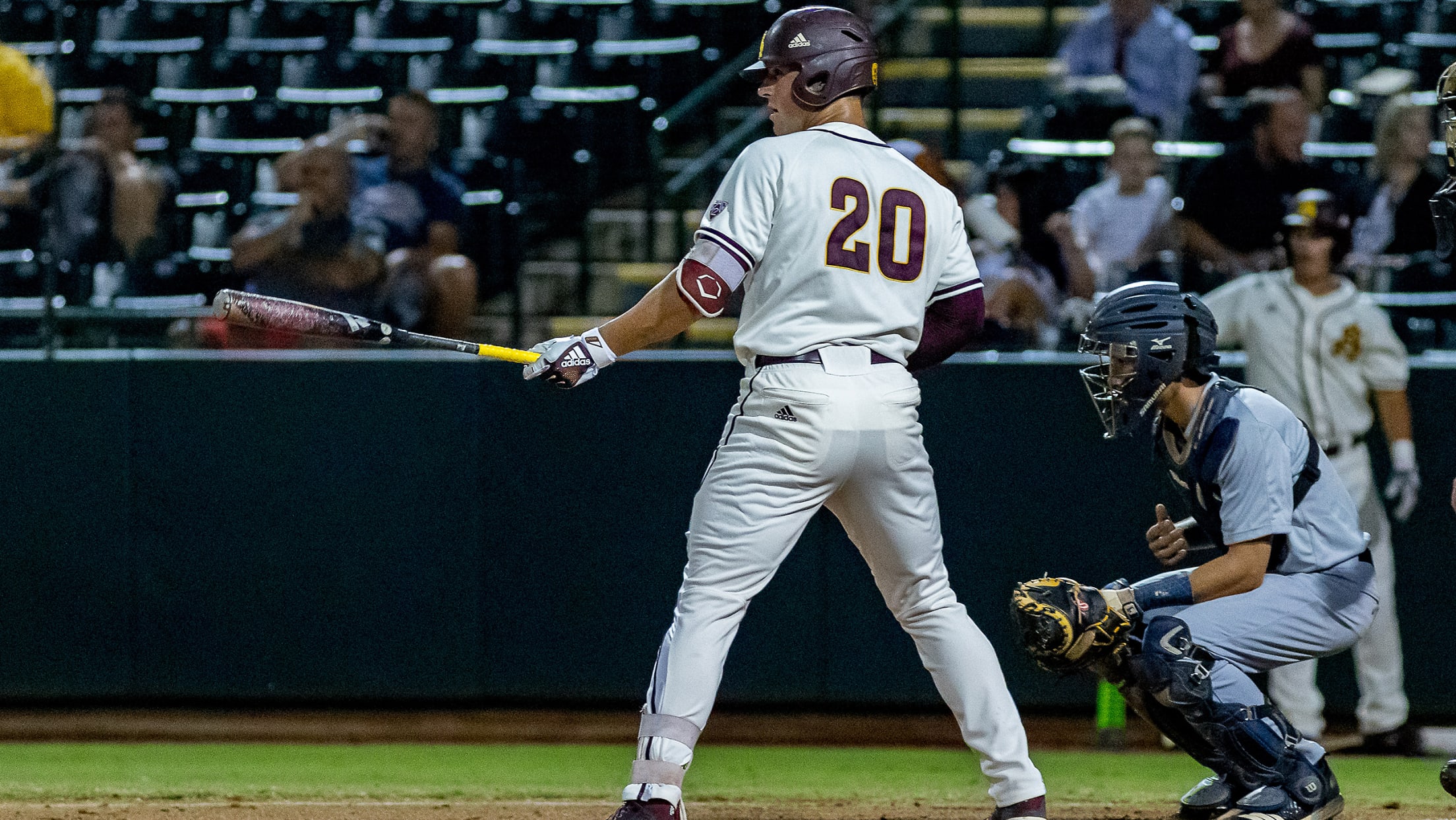 He was the best at ASU. Torkelson was named a semifinalist for the Golden Spikes Award in 2018 and 2019, only the second Sun Devil to do so twice. After the disappointment at U-15 tryouts, USA Baseball selected Torkelson for two collegiate national teams.
And so even as Torkelson scuffled earlier this year, he tapped into the reservoir of perspective he'd developed over the previous decade. Torkelson's spring malaise extended into the regular season, with a .146 batting average through 11 games at High-A West Michigan. By late May, though, his swing was back.
"I think if that needed to happen, looking back, I'm glad it did," Torkelson said. "I really persevered throughout that and built up those mental callouses, to where the next time I'm 0-for-20, I'm not going to freak out. I'm going to stick to my approach, trust myself and go back to my basics that I know work at the highest level.
"What changed was [that] I went down with a little hamstring injury for three or four days [in late May]. I went into the cage for early work on my own, with a coach, and figured some things out. I was like, 'All right, I've still got it. It's still in there somewhere.' I came back from those four games and didn't look back."
Torkelson's abiding love for baseball -- the passion that led him to wear his Little League uniform around Osnabrück 15 years ago -- surely helped his return to form.
And perhaps there was some of Uncle Joe's influence in Spencer's resolve, too.
"I learned a lot from him," Torkelson said of Joe, who now manages FSV Zwickau in Germany's third division. "He wasn't the best player on any of his teams. He was just the hardest worker.
"He'd come back to the States every couple Christmases. When I got old enough to go to the gym with him, he'd say, 'All right. Hop on the treadmill for 45 minutes. That's a warmup.' I'm like, 'You're 45 years old. What are you doing?' Sure enough, he'd run for 45 or 60 minutes just as a warmup. He had that different mind. It wore off on me, honestly. If you put in the work, you can get to where you want to be."
credits:
Jon Paul Morosi is a reporter for MLB.com and MLB Network.