Visiting Amarillo's HODGETOWN
Welcome to Amarillo's HODGETOWN, where prairie dogs dwell. Chow down on some barbecue, sing along to the "Sod Poodles Anthem" and try to catch a home run ball from 352 feet away.
Amarillo Sod Poodles (Double-A affiliate of the Arizona Diamondbacks since 2021)
Established: 2019
Ballpark: HODGETOWN (opened in 2019)
League: Texas League
Notable Alumni: Taylor Trammell, Luis Patiño, MacKenzie Gore
Championships: 2019
Ballpark Guides for EVERY Minor League team »
The Amarillo Sod Poodles made their debut in 2019, in conjunction with the opening of HODGETOWN ballpark in downtown Amarillo. The franchise had previously existed in the form of the San Antonio Missions, which may confuse those who (correctly) point out that San Antonio has fielded a team named the Missions in every season since 1968. What happened was this: Prior to the 2019 season, the Triple-A Colorado Springs Sky Sox relocated to San Antonio and assumed the Missions name; San Antonio's preexisting Double-A team then relocated to Amarillo and became the Sod Poodles.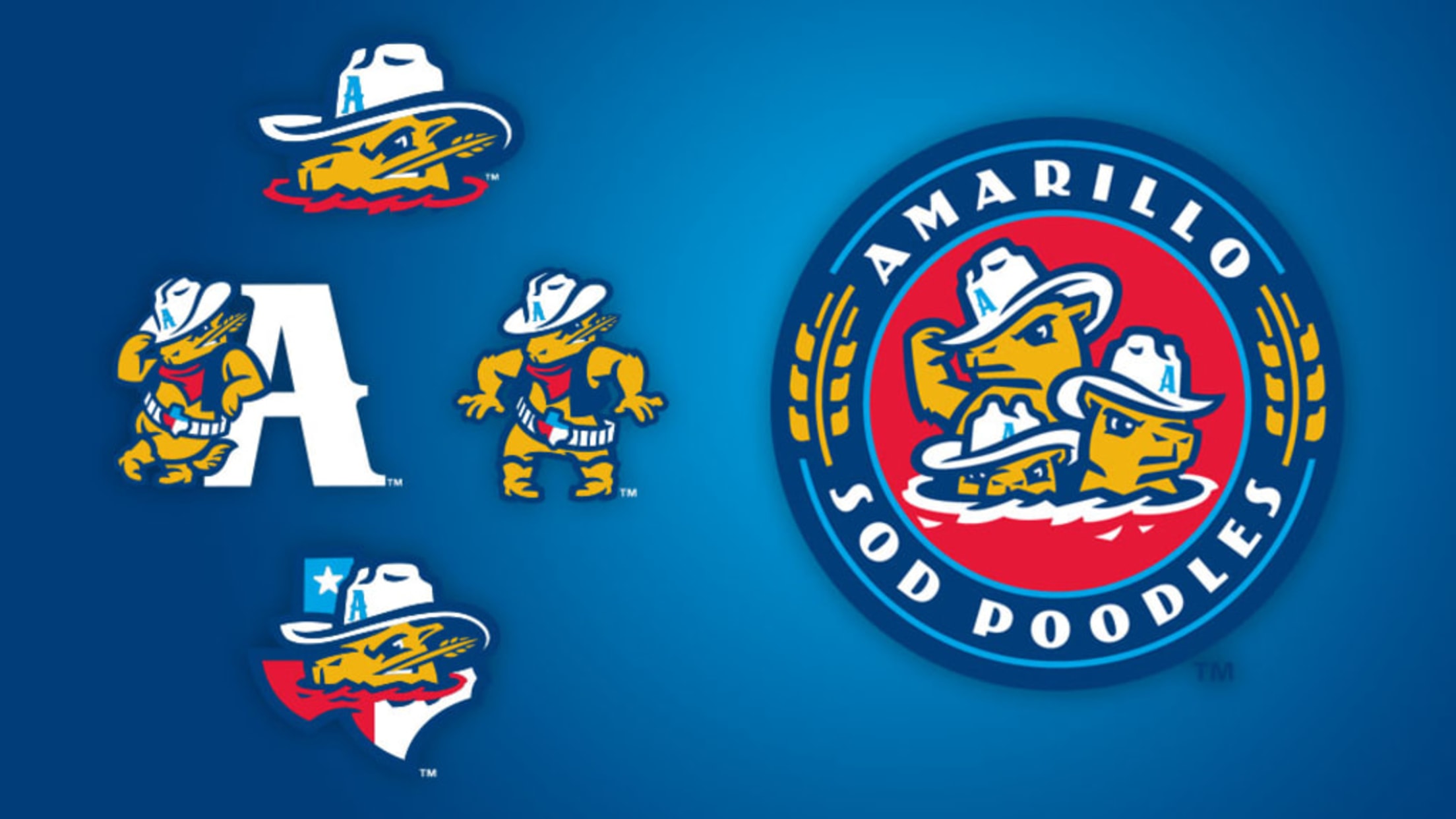 Sod Poodles?
A slang term for a prairie dog, Sod Poodles was among five finalists in a "Name the Team" contest held prior to the 2019 season (Bronc Busters, Jerky, Long Haulers and Boot Scooters were the others). Sod Poodles was the front-runner right out of the gate, drawing disproportionate attention from an Amarillo fan base that was equal parts fascinated and flabbergasted. A local songwriter (and bootmaker) by the name of Carson Leverett captured the local mood via his catchy tune, "Sod Poodles Anthem." That tune, after being professionally rerecorded, can now be heard at HODGETOWN during every Sod Poodles game.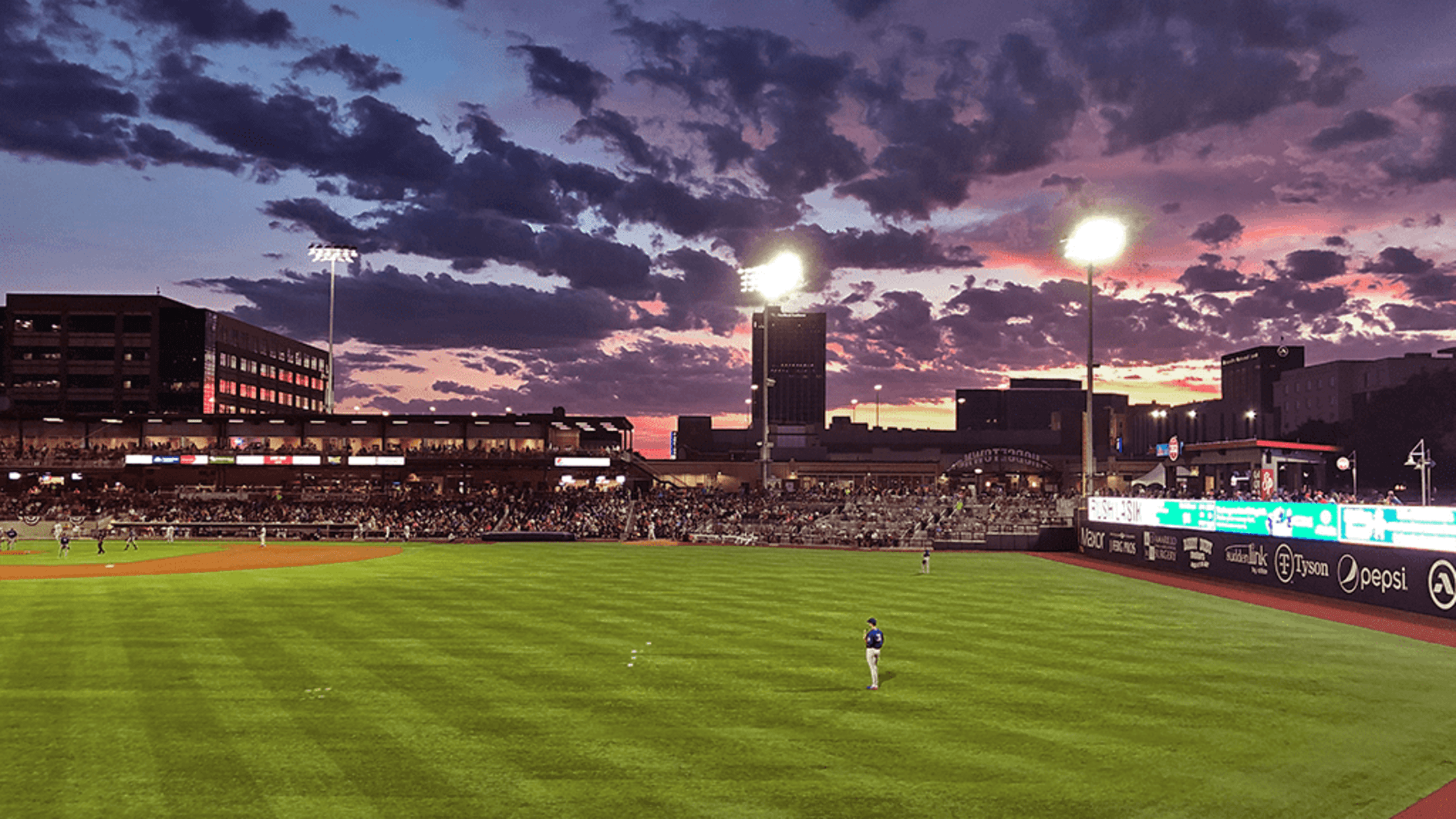 HODGETOWN
Google Maps
Sod Poodles Roster
Sod Poodles Schedule
701 S. Buchanan Street
Amarillo, Texas, 79101
806-803-7762
Capacity: 6,631
Dimensions: left field, 325 feet; center field, 400 feet; right field, 325 feet
Park factors (2021-22)
100 = league average
Runs: 144 | Homers: 178 | Hits: 122
Texas League environment: 5.26 runs per team per game (third-highest among 11 full-season leagues)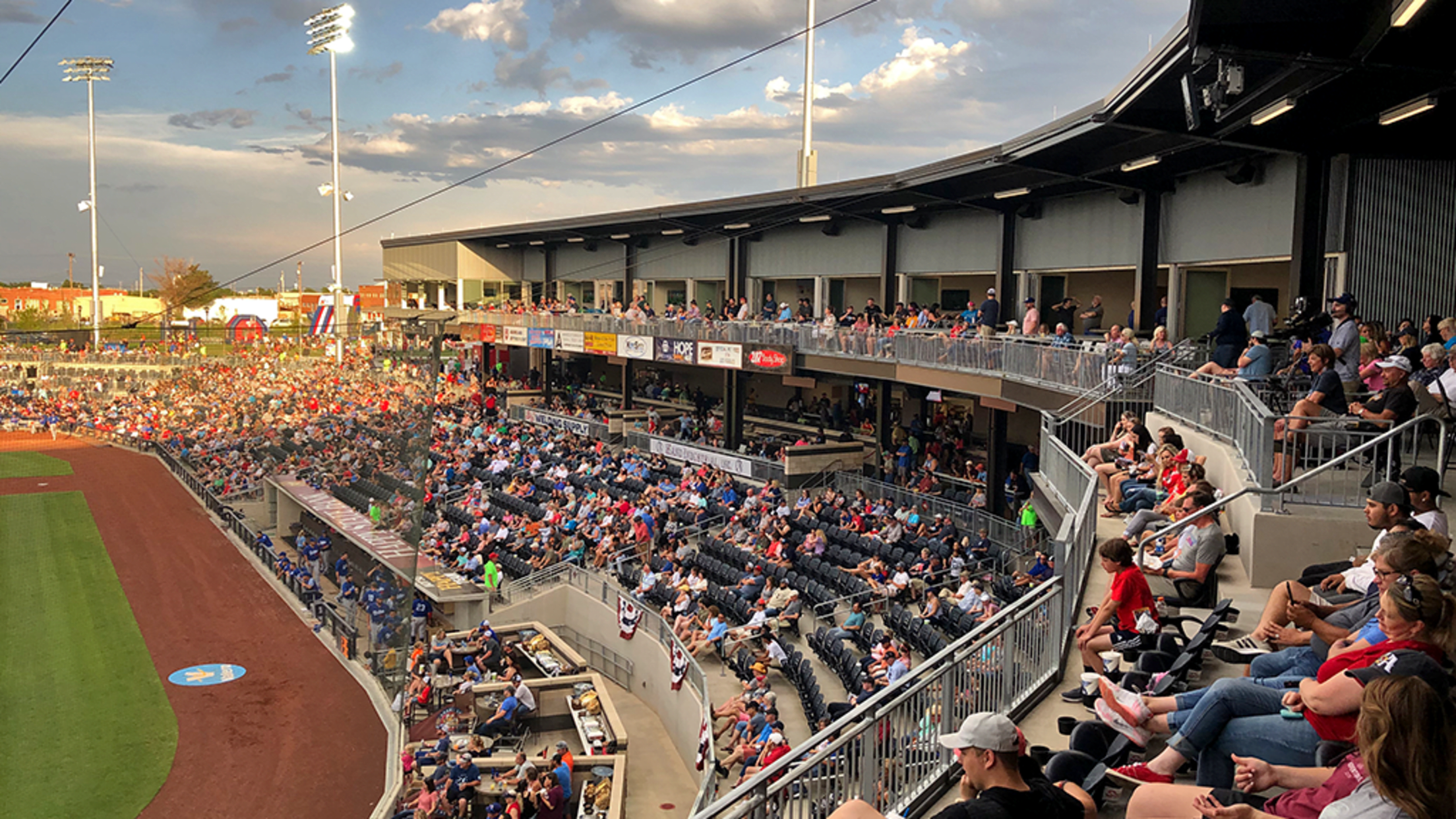 No, the caps lock button isn't stuck. HODGETOWN is indeed written out with capital letters, a decision that was made simply in order to add a (proverbial) "exclamation point" to the ballpark name. Capitalization aside, the HODGETOWN ballpark moniker is in part a prairie dog reference, as the series of interconnected underground tunnels and rooms in which they live is called a town. The "HODGE" portion pays homage to Jerry Hodge, a local business leader who rallied other prominent locals to create the economic conditions necessary for a Double-A team to establish itself.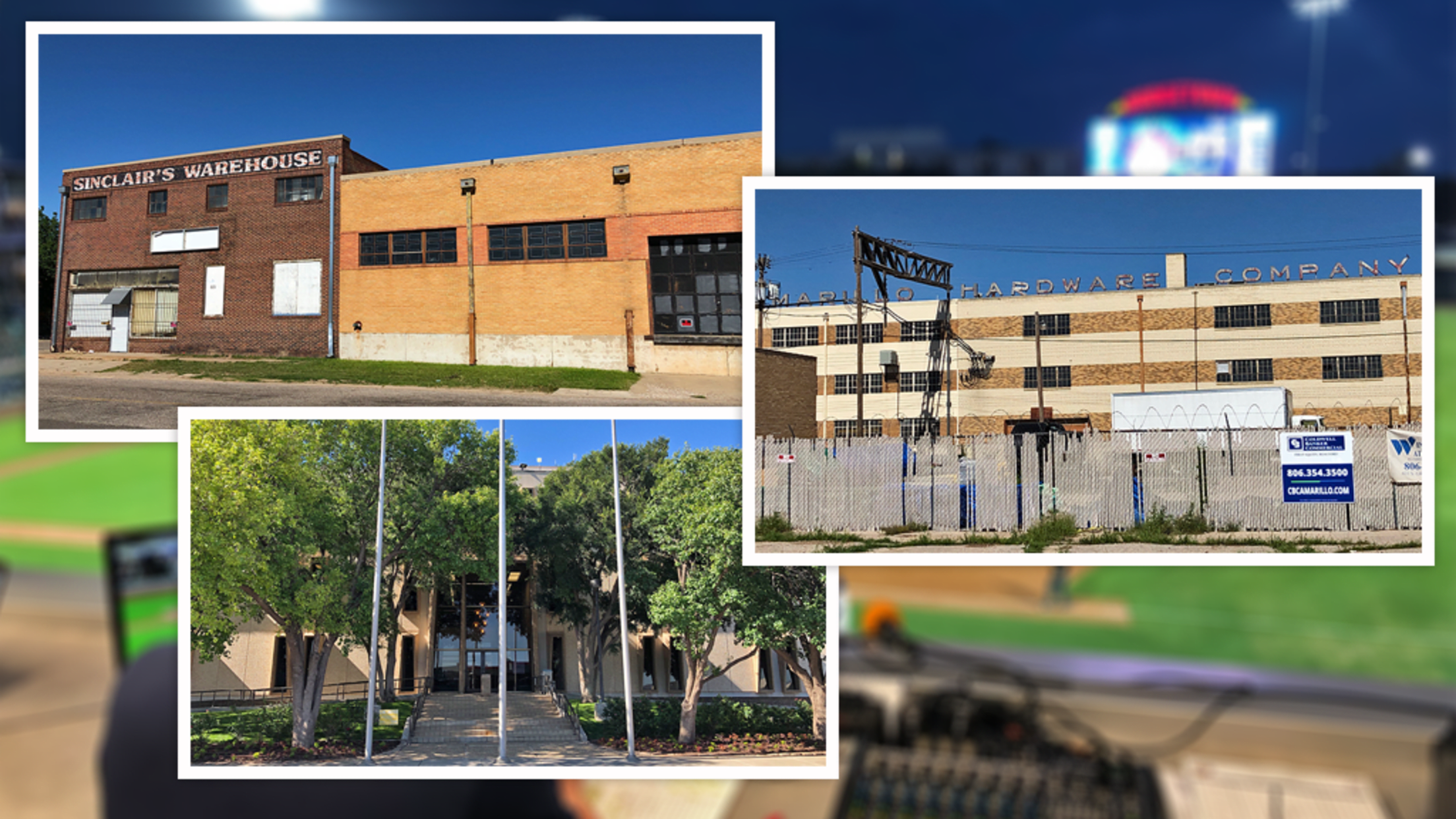 HODGETOWN is located on South Buchanan Street, a busy one-way thoroughfare in downtown Amarillo. The land on which it is located used to be a Coca-Cola bottling plant; the warehouse-style buildings on the outfield side of the ballpark are prominent reminders of this more industrial past. Amarillo City Hall is located on the third-base side of the ballpark, close enough to get dinged by wayward foul balls.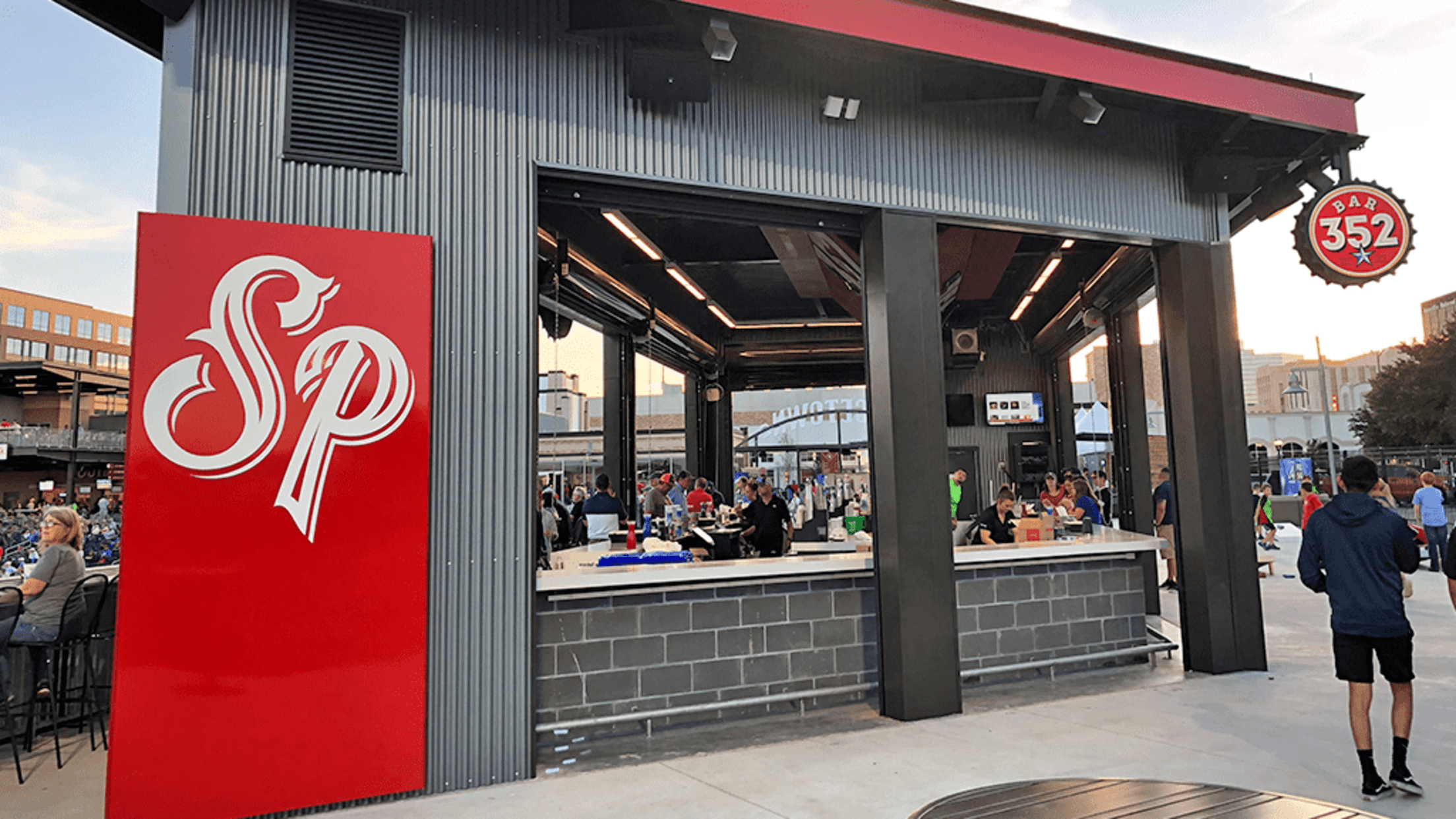 Ballpark Features
HODGETOWN's home-plate entrance sits beneath a soaring, art deco-inspired façade, lending a sense of grandeur to a ballpark that is otherwise fairly pared down and intimate. As Sod Poodles director of marketing Tess Bloom put it, it's a "small ballpark for a small market." It boasts a 360-degree concourse and plenty of open space in which to roam, particularly in the large, grassy Kids' Zone located in right field. Other prominent features include the Fairly Group Club Level bar and lounge area and the 352 Bar in left field. This latter establishment is located just 352 feet from home plate, leading to the possibility of catching (or getting hit by) a home run ball while ordering a beer.
Atmosphere
Prior to the arrival of the Sod Poodles, Amarillo hadn't fielded an affiliated team since the 1982 Amarillo Gold Sox (the Gold Sox played in still-standing but deeply dilapidated Potter County Memorial Stadium, located approximately two miles to the east of HODGETOWN.
Amarillo's 37-year layoff from affiliated baseball, combined with the excitement of a gleaming new ballpark, resulted in a boisterous, nearly cathartic atmosphere in 2019. Fans were fully invested in the game itself – not exactly a given in the entertainment-driven Minor Leagues. The payoff was exquisite, as the Sod Poodles concluded their inaugural campaign by hoisting the Texas League championship trophy.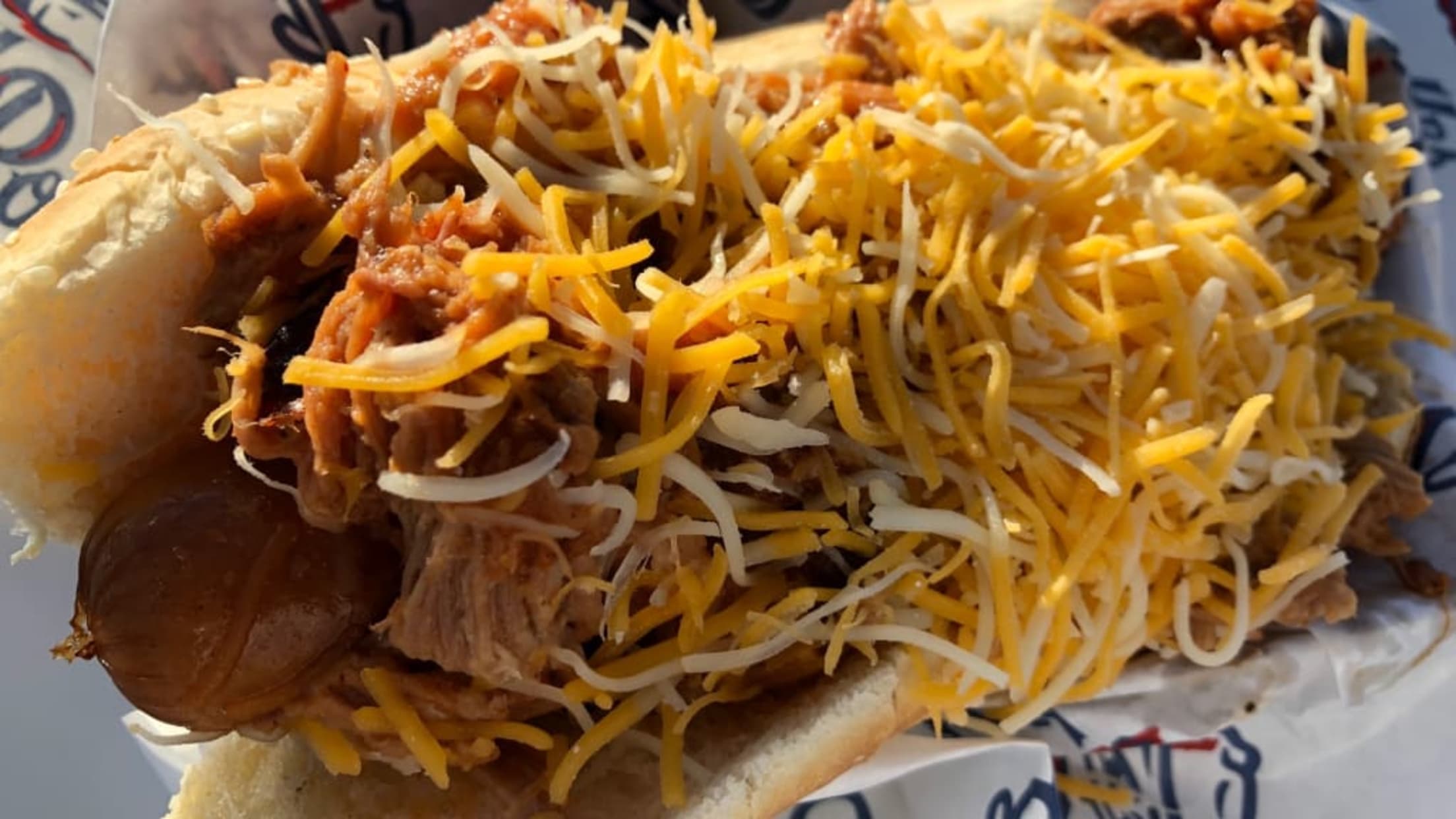 Concessions
Those looking for out-of-the-ordinary concession items should visit HODGETOWN'S Hot Diggity Dog cart, whose offerings may include the bacon-wrapped Amarillo Dog (topped with pulled pork, barbecue sauce and cheese) and the Sunrise Dog (a sausage topped with bacon, cheese, fried egg and country gravy).
Also of note is the HTeaO sweet tea stand (boasting 12 flavors) and a Dickey's barbecue location in left field, adjacent to the 352 Bar. And for those who keep track of such minutiae (you know you're out there): The Sod Poodles use Wimmer's hot dogs and Bimbo buns.
Mascot
The Sod Poodles, like the Wu-Tang Clan before them, bring the RUCKUS. Like the ballpark he calls home, RUCKUS employs and enjoys an all-caps moniker. He is, as you would expect, a prairie dog. A boisterous, spotlight-craving, between-inning race-losing prairie dog.
Where to Stay
Headed to the stadium and looking for a hotel nearby? Your Wyndham is waiting. As the Official Hotel of Minor League Baseball, Wyndham Hotels & Resorts welcomes baseball fans with a portfolio of 24 trusted brands. Find Hotels by Wyndham closest to the ballpark below and book now at wyndhamhotels.com.
• Super 8 by Wyndham Amarillo Central TX
• Microtel Inn & Suites by Wyndham Amarillo
• Baymont by Wyndham Amarillo East
• La Quinta Inn by Wyndham Amarillo Mid-City
• La Quinta Inn & Suites by Wyndham Amarillo Airport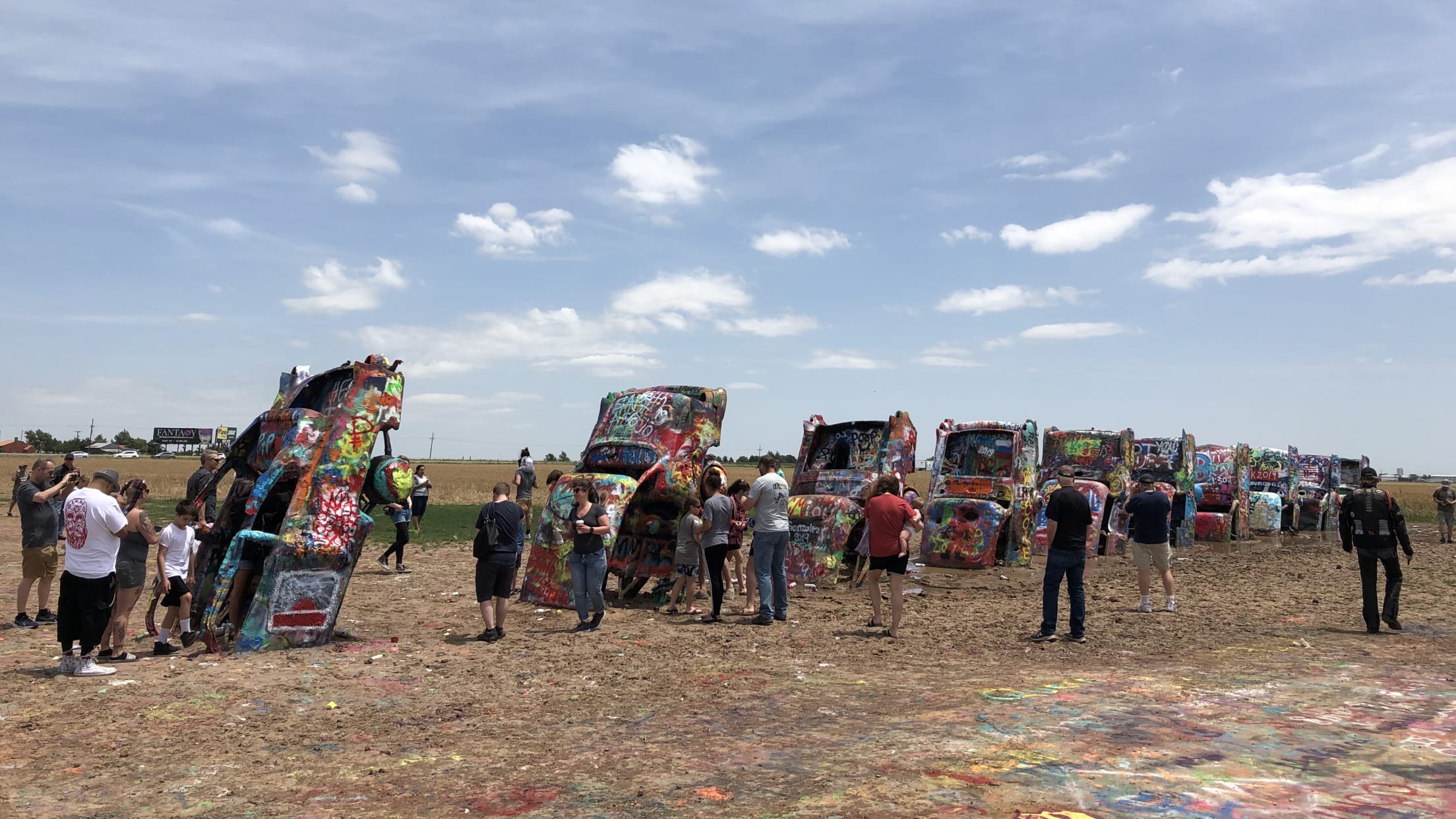 Local Attractions
No visit to the Texas panhandle's second-largest city is complete without a stop at the Cadillac Ranch, an iconic Route 66 attraction. A public art installation located within an open field, the Cadillac Ranch features 10 Cadillacs nose-first in the dirt. These strangely-repurposed luxury sedans are covered in graffiti; feel free to add your own.
And since you'll no doubt have Sod Poodles on the brain, make sure to see some real-life prairie dogs. Colonies can be spotted all around Amarillo; this writer, for example, first saw them in a hotel parking lot. Those in search of a next-level prairie dog experience should consider making the drive to Lubbock – the Texas panhandle's largest city – in order to experience Prairie Dog Town.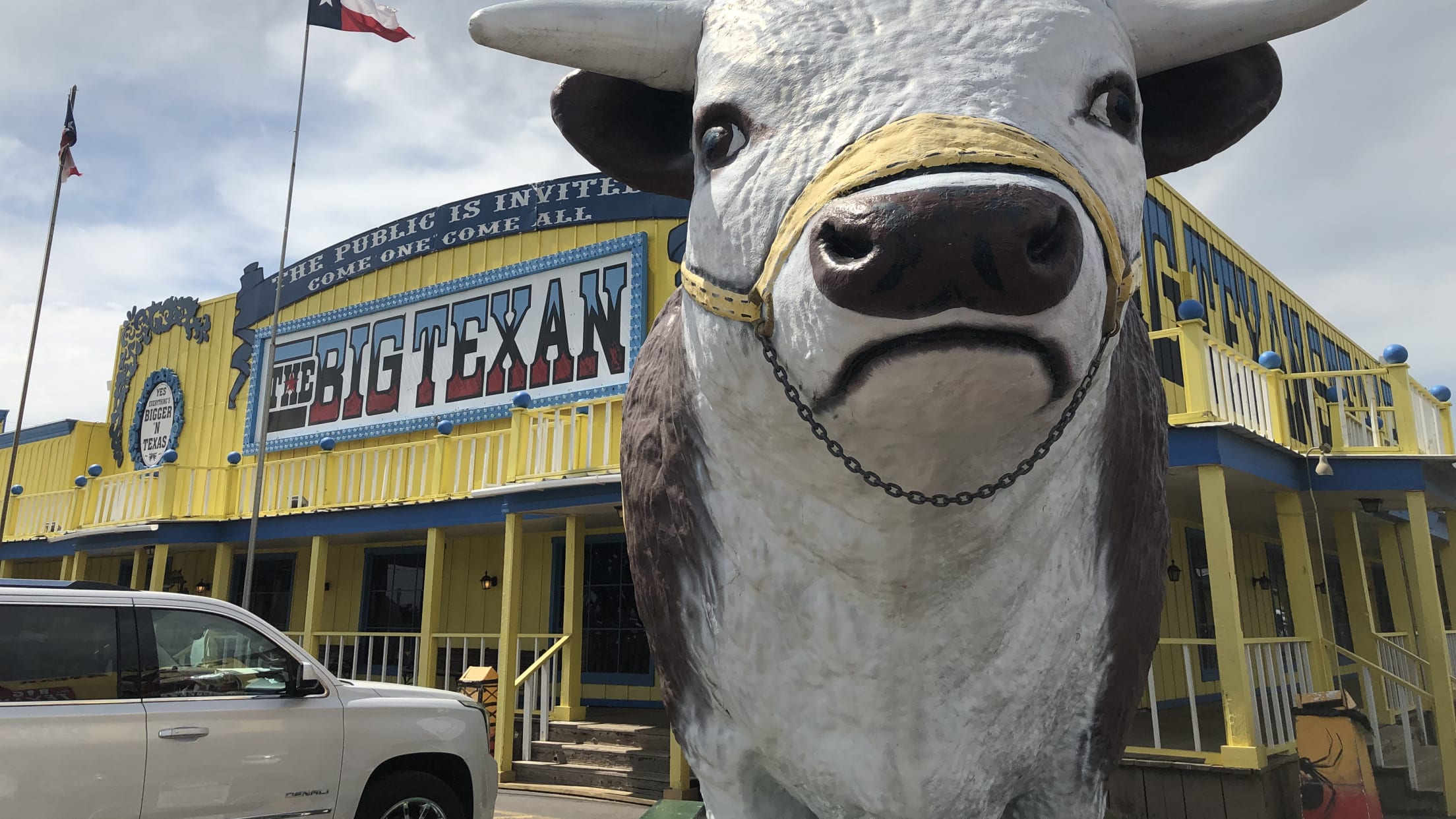 Food and drink
Can you eat a 72-ounce steak in one hour or less? At the appropriately-named "The Big Texan," this isn't a rhetorical question. This sprawling, carnival-esque, ultra-kitschy establishment is home to a famous eating challenge: If you can eat a 72 ounce steak (and baked potato, shrimp cocktail, buttered roll and salad) in 60 minutes or less, then the meal's free. Otherwise, it'll cost ya $72.
On a smaller scale, but still very filling, Tyler's Barbecue serves up some of the best - you guessed it - Texas barbecue in Amarillo. Originally situated in a former Long John Silver's, the restaurant moved to a new location (3301 Olsen Boulevard) in late 2019.
Moving on
It goes without saying that any Minor League ballpark road trip in the state of Texas is gonna require logging some serious miles. Nearby (by Lone Star State standards) teams include the division-rival Midland RockHounds (240 miles south) as well as a pair of Pacific Coast League clubs: The Albuquerque Isotopes (290 miles to the west) and Oklahoma City Dodgers (258 miles to the east).
The road to Phoenix
The Sod Poodles are located on the penultimate rung of the D-backs' Minor League ladder, part of a sprawling system that goes from California to Oregon to Texas to Nevada to, finally, Phoenix's Chase Field. Click on the team name to read the corresponding Ballpark Guide:
Single-A: Visalia Rawhide (Visalia, California)
High-A: Hillsboro Hops (Hillsboro, Oregon)
Double-A: Amarillo Sod Poodles (Amarillo, Texas)
Triple-A: Reno Aces (Reno, Nevada)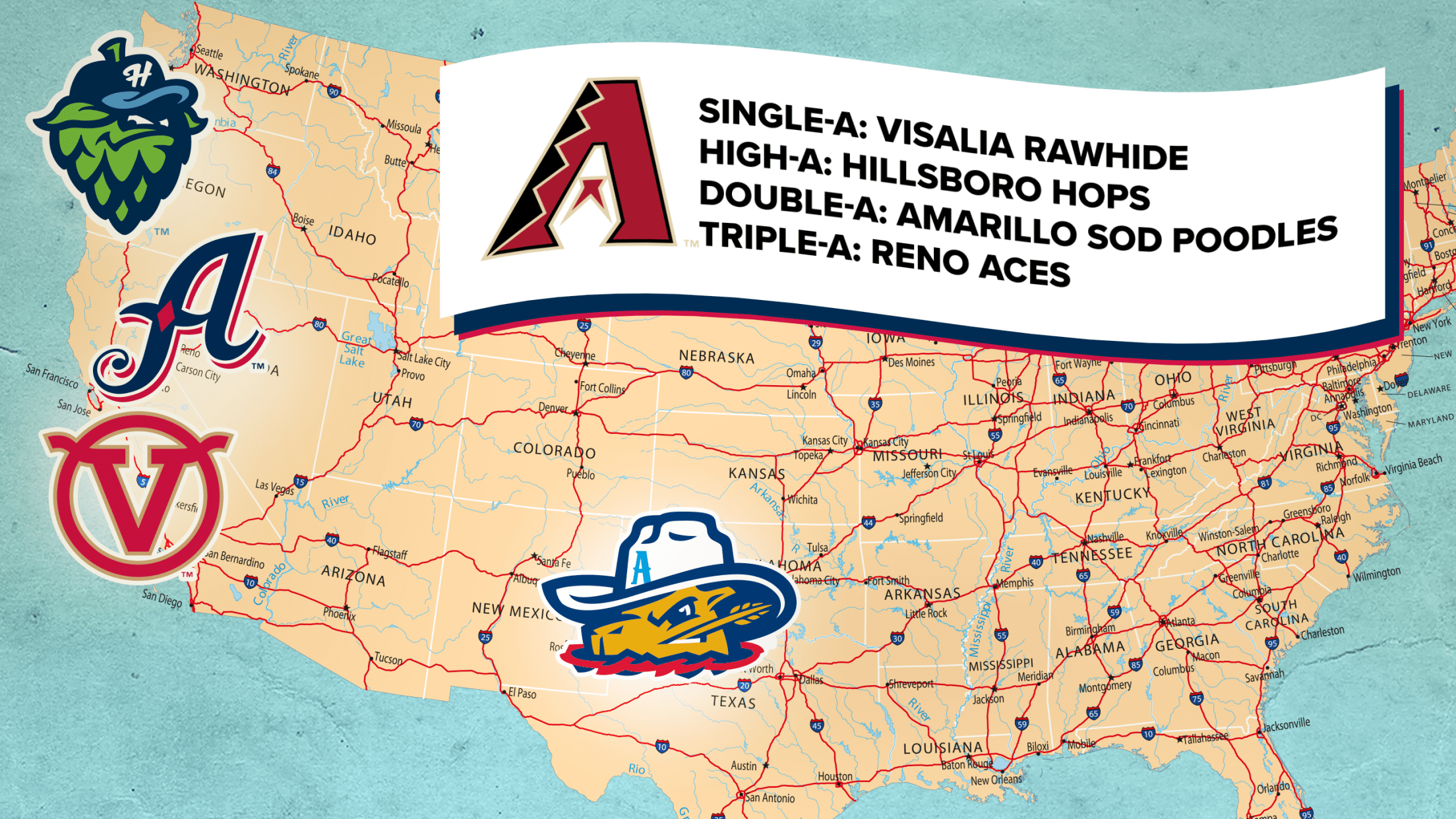 credits:
Benjamin Hill, who covers the business and culture of Minor League Baseball, has visited 177 Minor League ballparks.