The top 5 moments in Globe Life Park history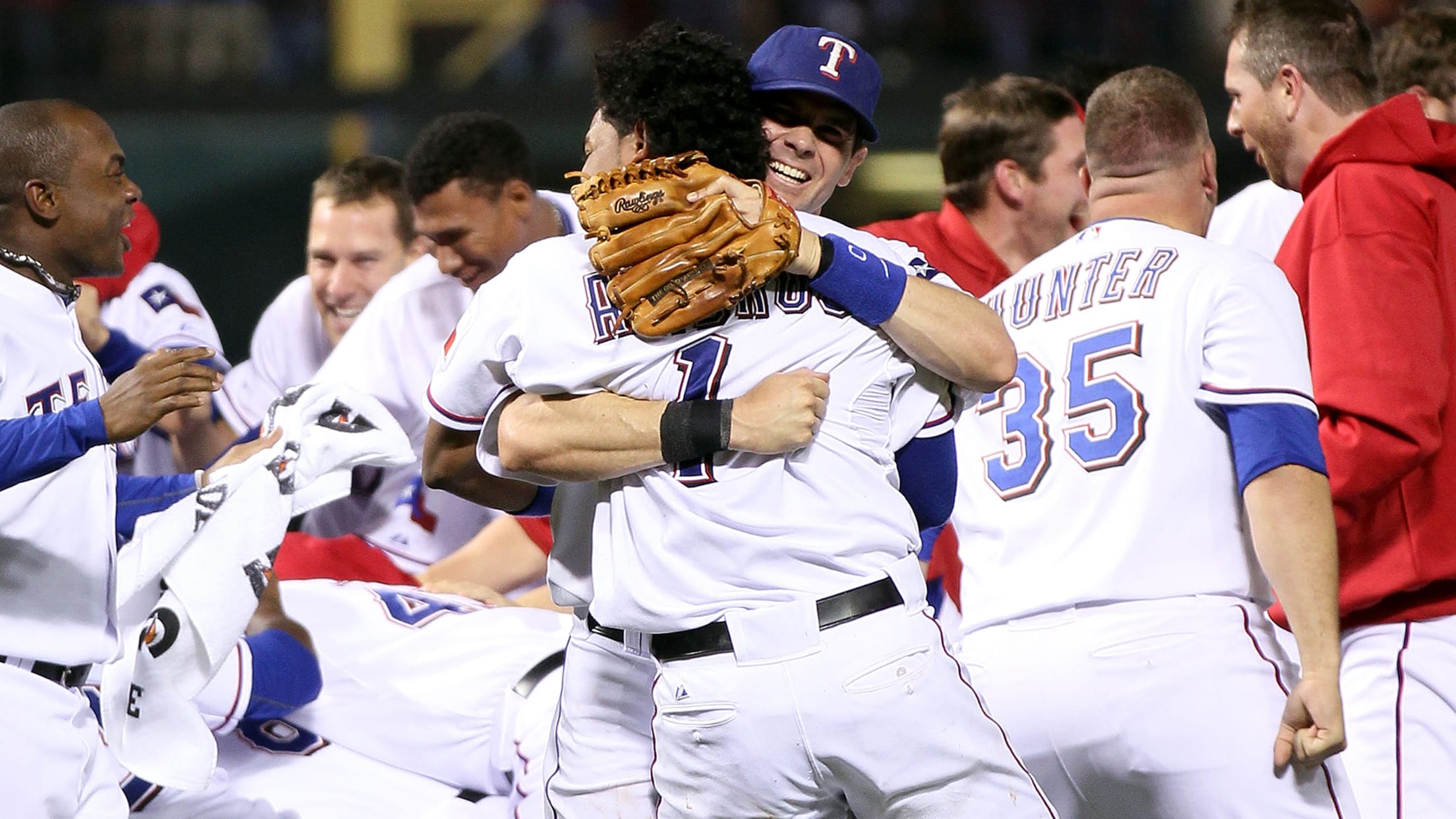 Since the inception of the Rangers franchise in 1972, the team has played in three stadiums in Arlington. Though a shortened 2020 season took some of the luster off of the opening of the new Globe Life Field, the venue will have plenty of time to be broken in. Before
The Rangers' all-time single-season team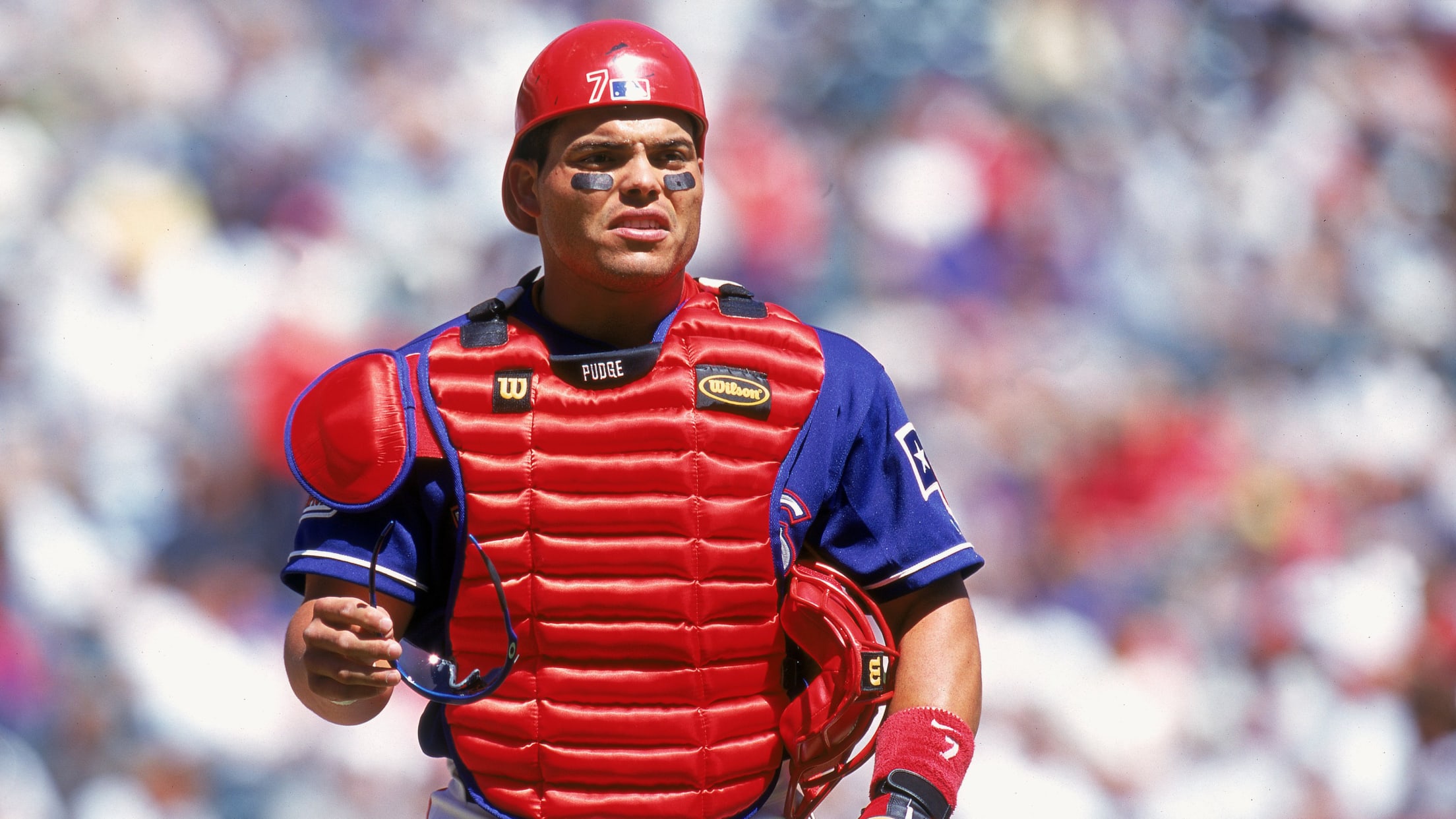 MLB.com has been compiling each club's best position player and pitching seasons. And now, here's the Rangers' all-time team based on single-season performances.
Best Rangers of all time, by jersey number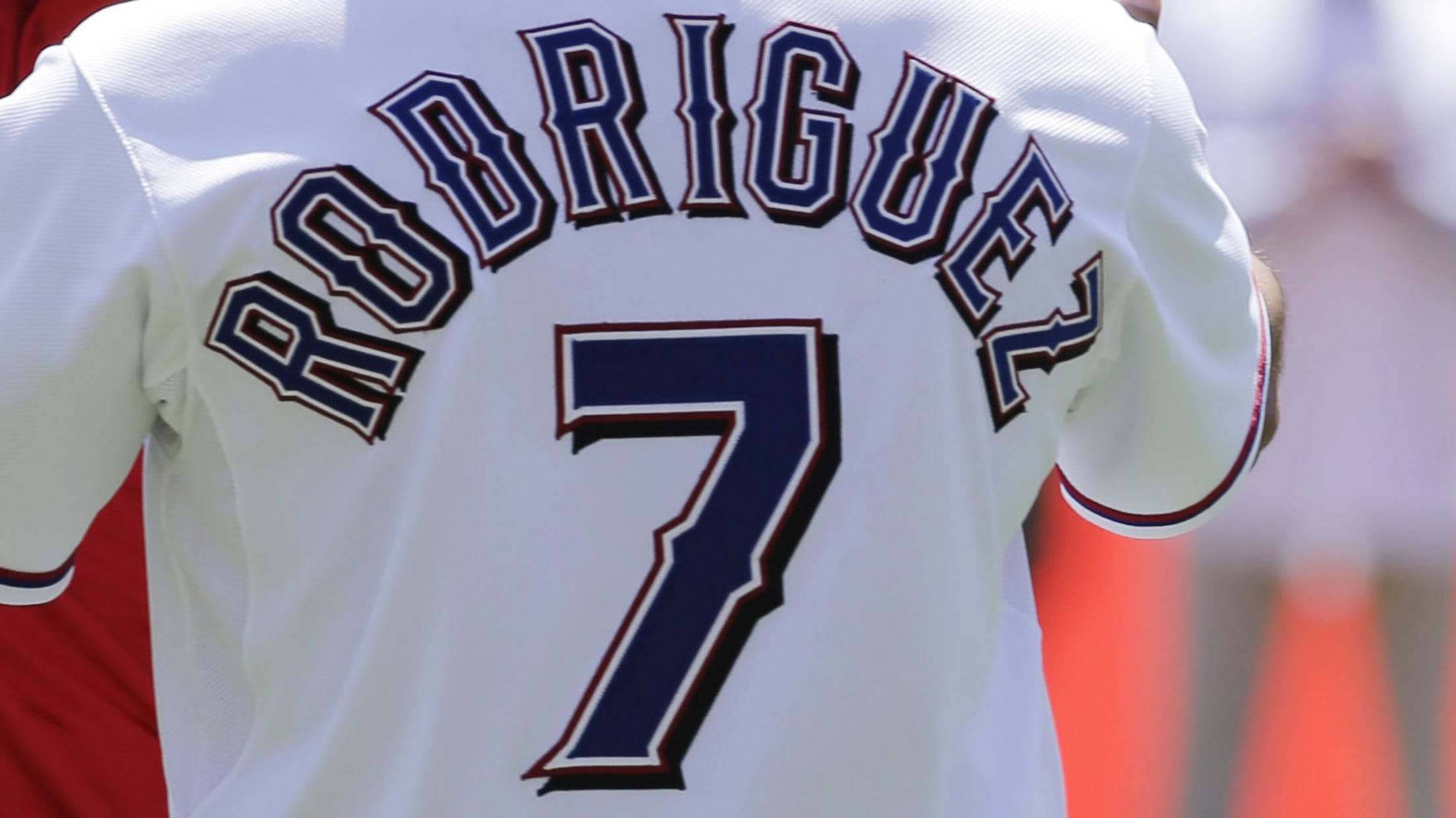 ARLINGTON -- Who was the best player to wear each number in Rangers history? Here is our list with some managers and coaches mixed in. Thanks to Joe Siegler, long-time Rangers fan who has tracked every number used in club history, including Spring Training. 0: Al Oliver His 4-year batting
How they came to be called the Rangers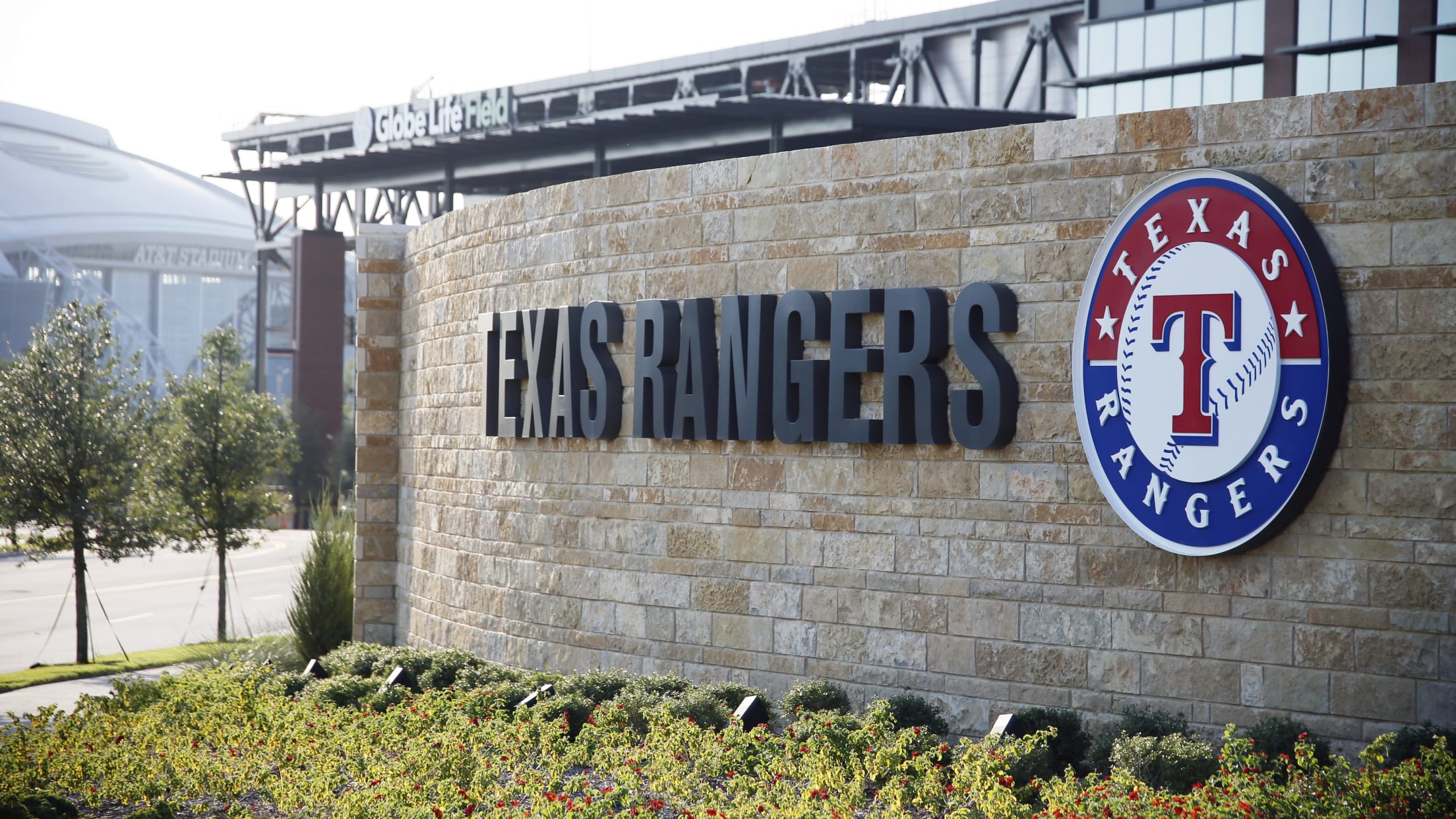 ARLINGTON -- There have been two Washington Senators and one Interstate 35. It seems to be a quirk of fate that both Senators ended up on I-35 and followed the same philosophy when it came to selecting a team name. The first Senators team moved to Minneapolis in 1960 and
The 5 best seasons by Rangers pitchers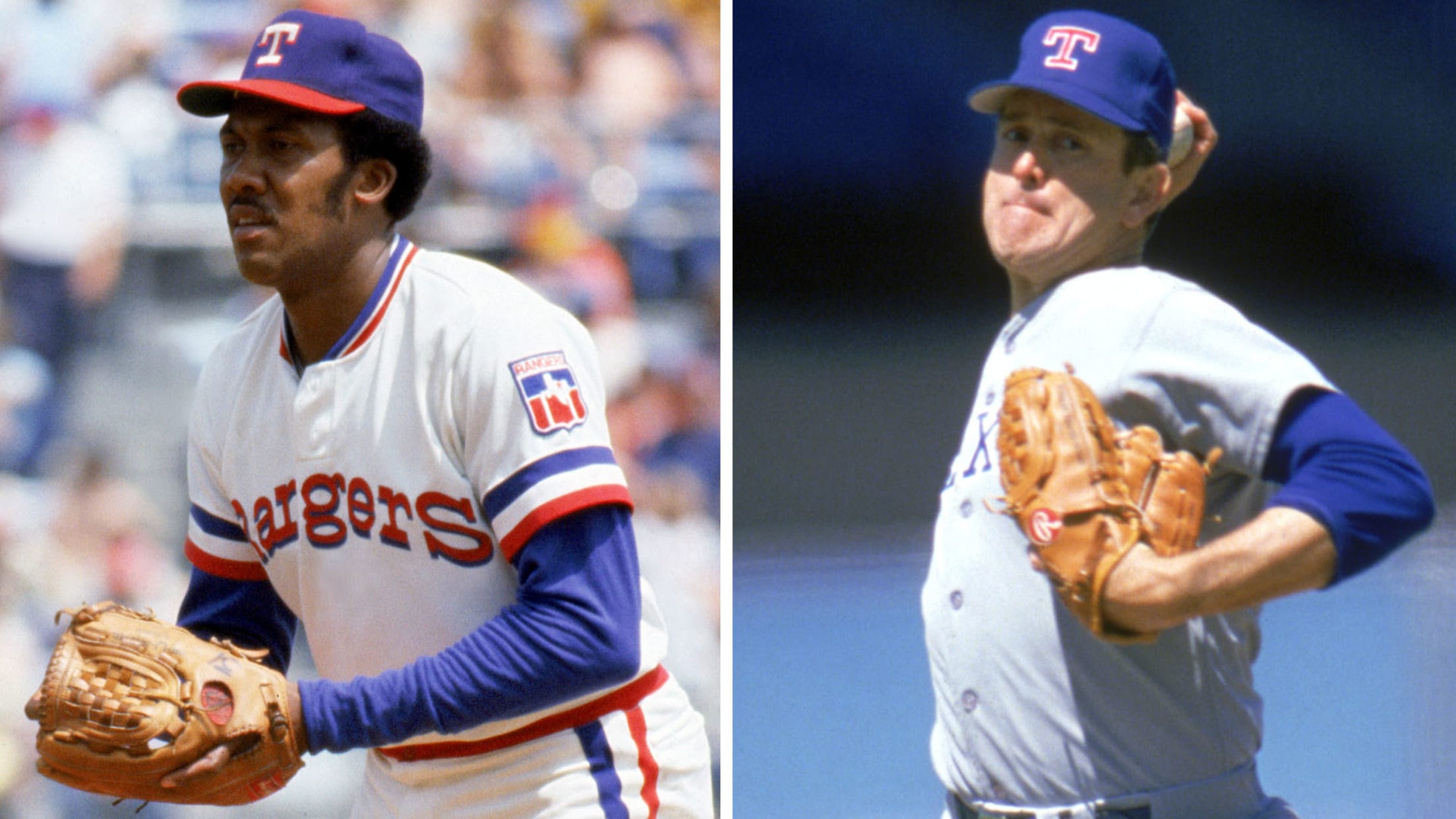 ARLINGTON -- The Rangers are the only American League team to have never had a Cy Young Award winner. They have been far more noted for their great offensive players. However, Texas has still enjoyed some stellar seasons from its pitchers over the years. Here are the top five. 1.
History of Rangers' Rule 5 Draft picks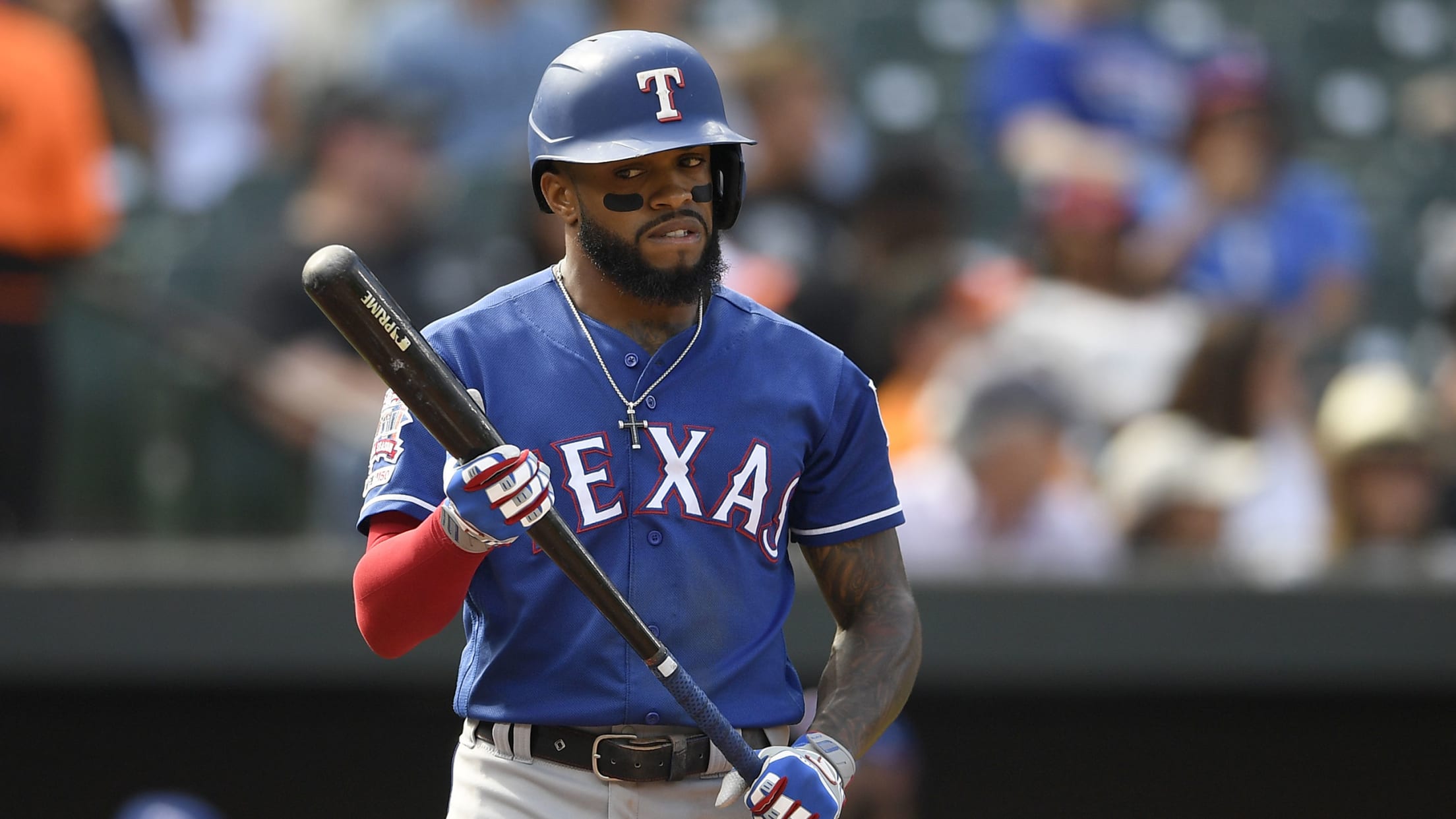 ARLINGTON -- Kenny Esposito was a lifelong Yankees fan from Long Island who loved to play the guitar. He was also a left-handed pitcher of considerable ability. The Mets took him in the second round of the 1969 MLB Draft out of Nassau County Community College. At the time, the
Rangers' Top 5 Winter Meetings transactions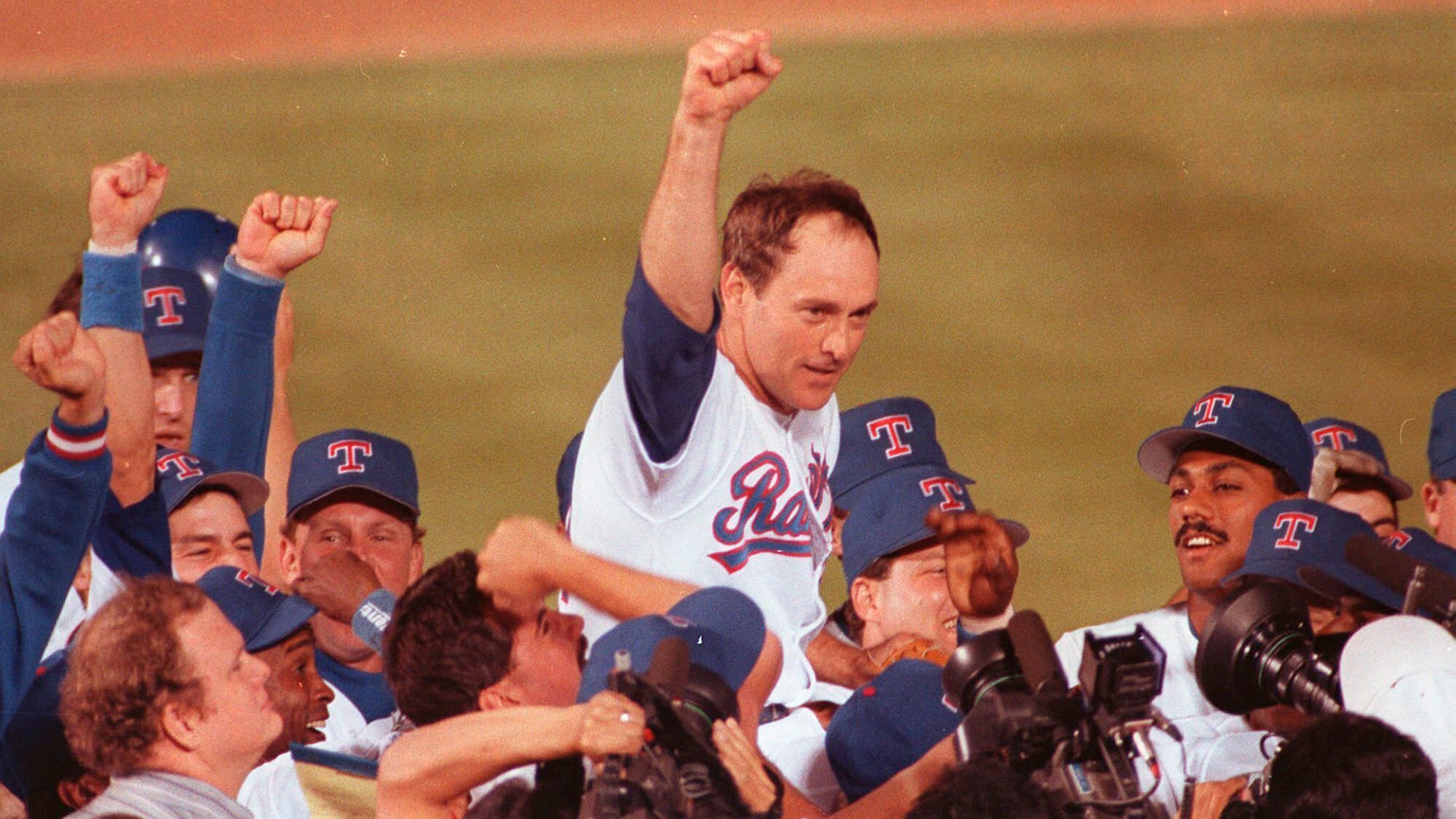 ARLINGTON -- The Rangers' rebuilding program had stalled out in the winter of 1988. Texas had enjoyed a magical season in '86 when it went 87-75 under manager Bobby Valentine after going 62-99 in '85. The club had an exciting group of young players that included Ruben Sierra, Pete Incaviglia,
Here are some of the Rangers' best reunions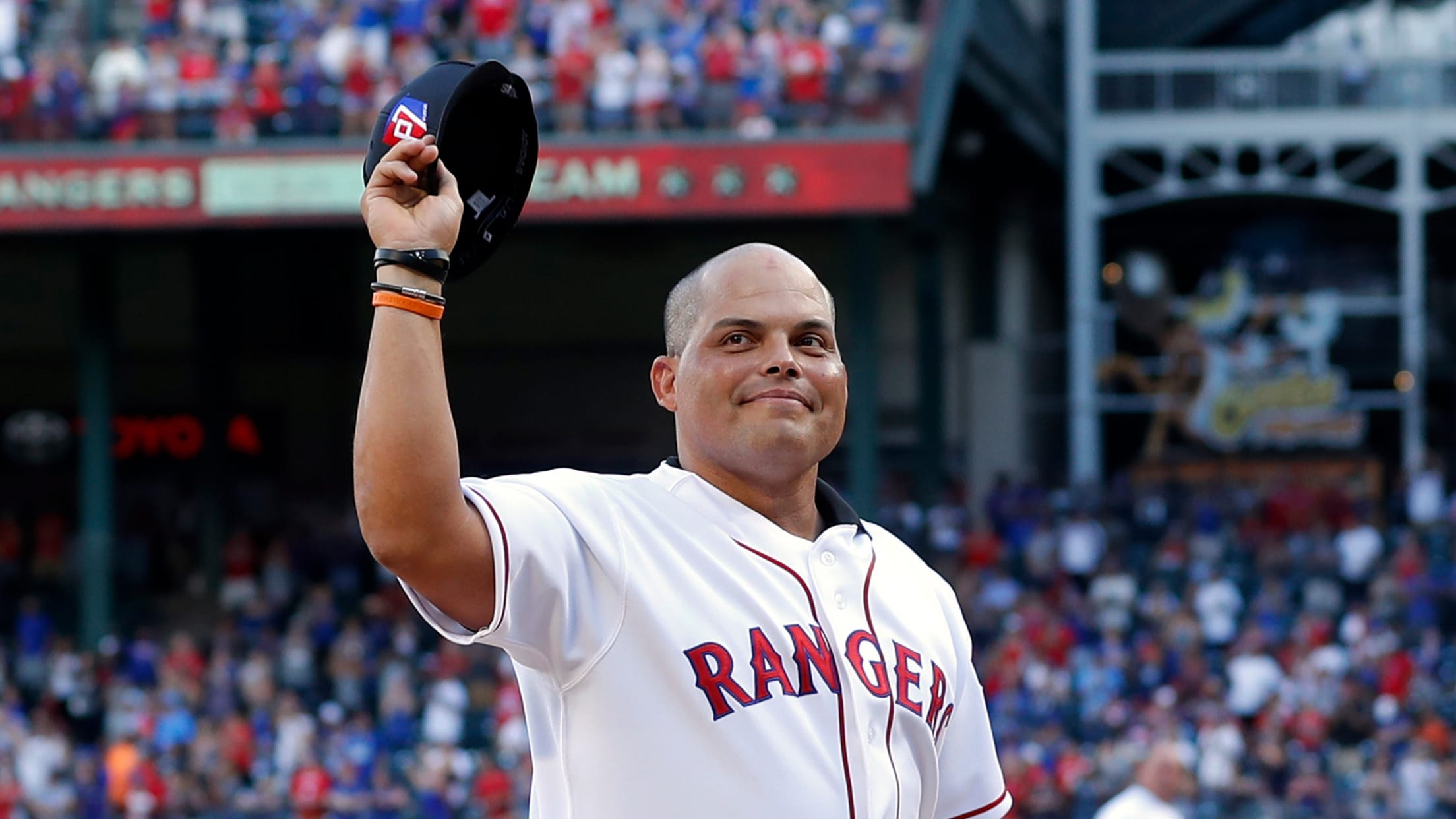 ARLINGTON -- Former Rangers outfielders Nomar Mazara and Delino DeShields, and infielder Hanser Alberto became free agents on Wednesday when they were non-tendered by their former clubs. And remember, Mitch Moreland is also a free agent and Texas could use help at first base. Could a reunion with the Rangers
The top 5 seasons from Rangers hitters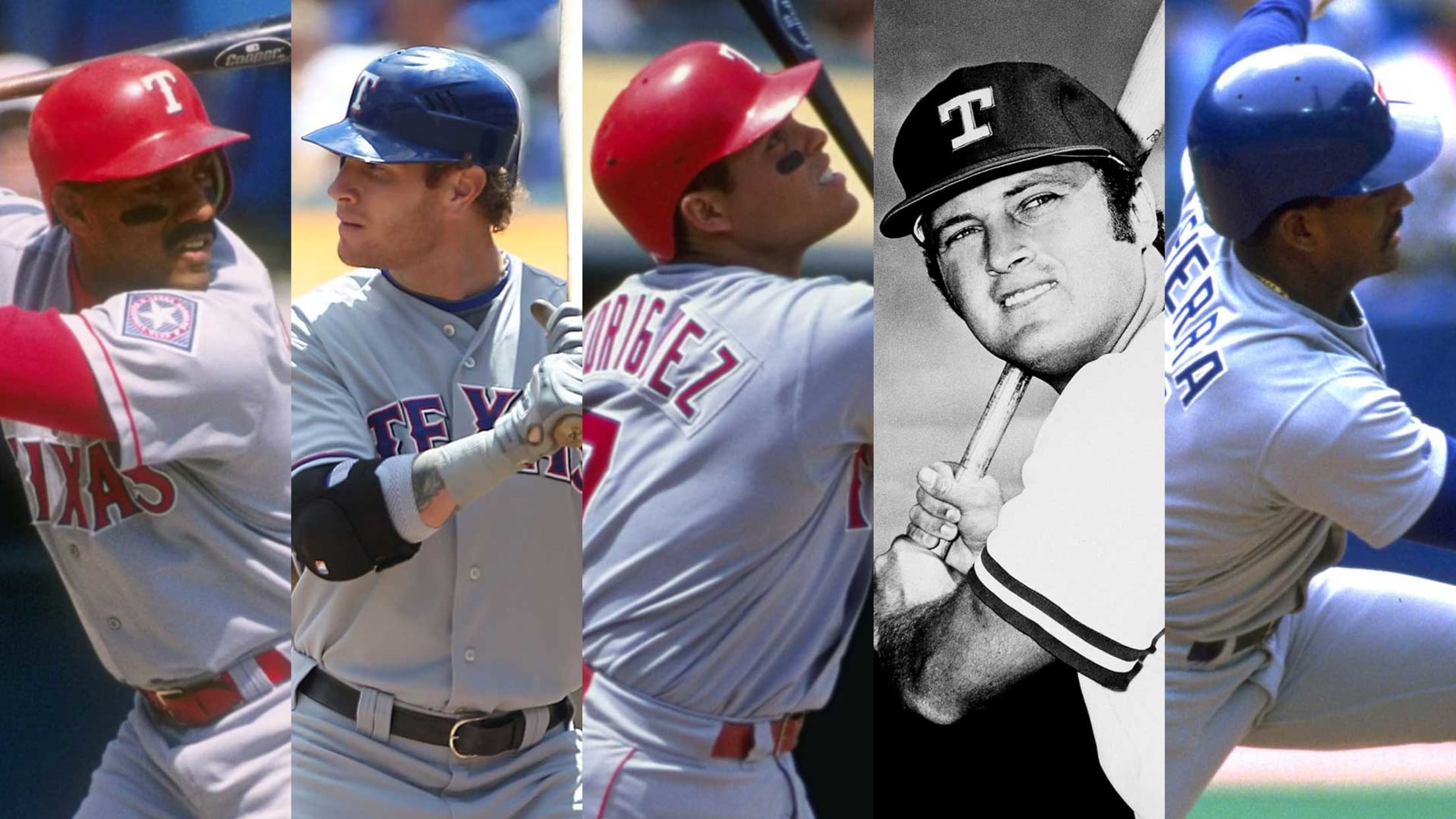 ARLINGTON -- The Rangers have long been known for their offensive prowess. This is an organization that has produced six American League Most Valuable Players, but not one Cy Young Award winner. There have been many impressive offensive seasons from Rangers hitters. Here are the top five:
Juan Gonzalez,
Who is on Rangers' all-time True Texan team?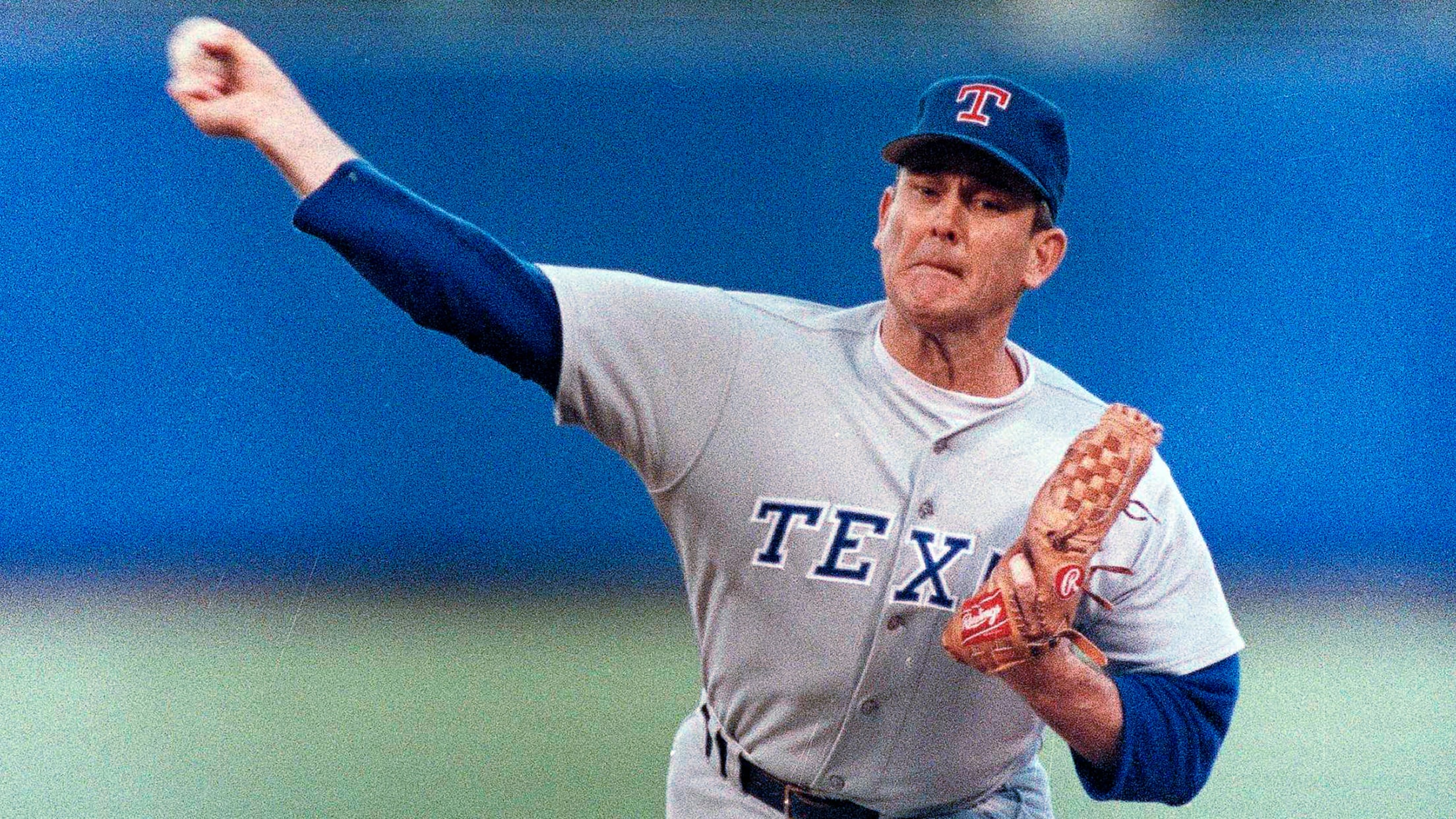 ARLINGTON -- The Rangers will rely on homegrown players during their latest rebuilding project, meaning those drafted and developed in their farm system as opposed to being true products of the state of Texas. But there have been 91 players born in Texas who have played with the Rangers over
Here are top 5 Rangers not in Hall of Fame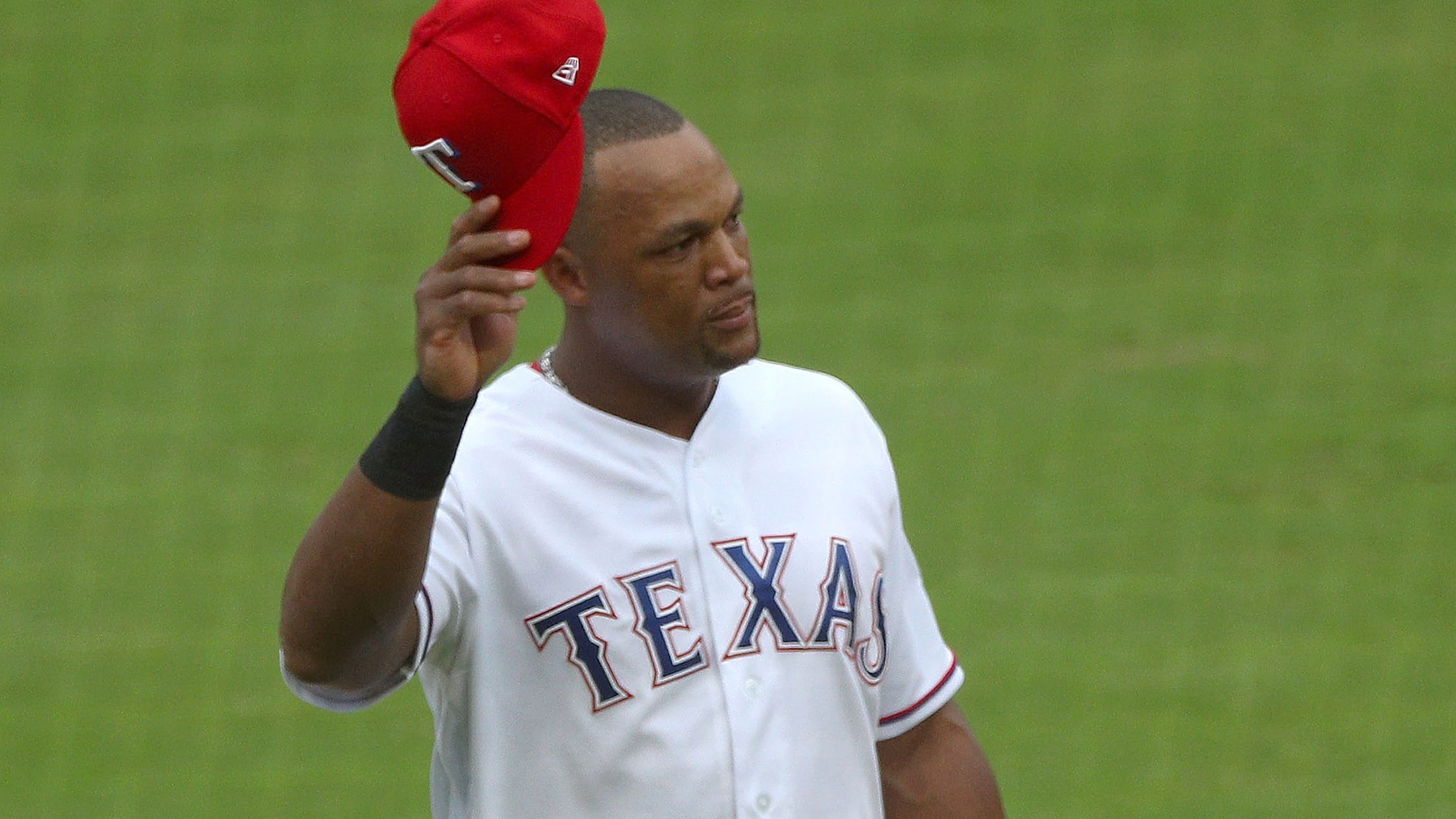 ARLINGTON -- The Hall of Fame ballot for the class of 2021 was released on Monday, and it includes Andruw Jones, Omar Vizquel and Sammy Sosa. All played a small portion of their careers with the Rangers. Right now, there are eight players in the Hall of Fame who played
Hall of Famer Fergie Jenkins' top 10 moments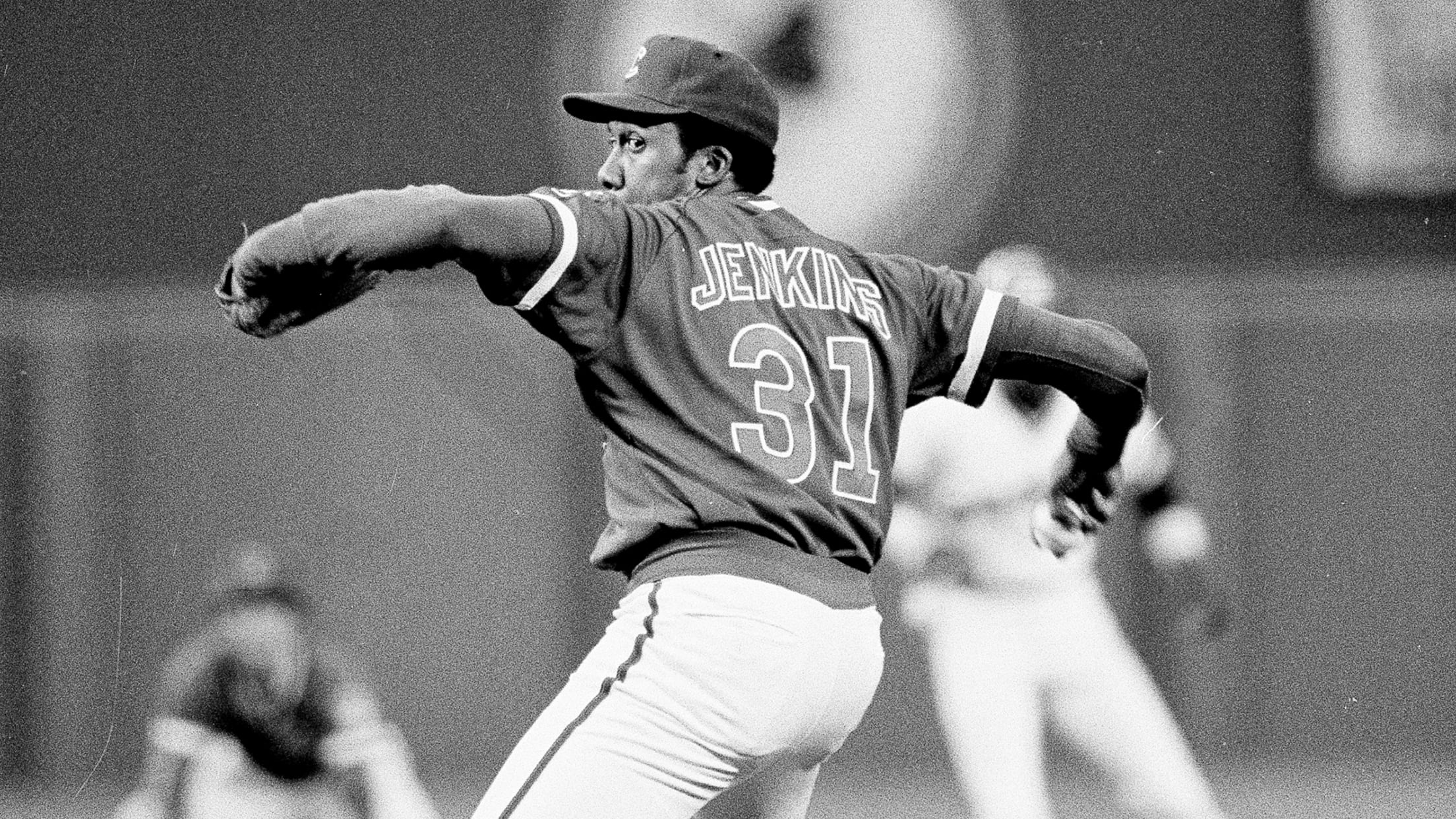 Tom Seaver. Bob Gibson. Jim Bunning. Gaylord Perry. Jim Maloney. Larry Dierker. Phil Niekro. They were among the starting pitchers that Ferguson "Fergie" Jenkins routinely faced when he was the Chicago Cubs' ace right-hander in the late 1960s and early '70s. This group consisted of fellow staff aces and included
Rangers' Top 5 GMs: Sullivan's take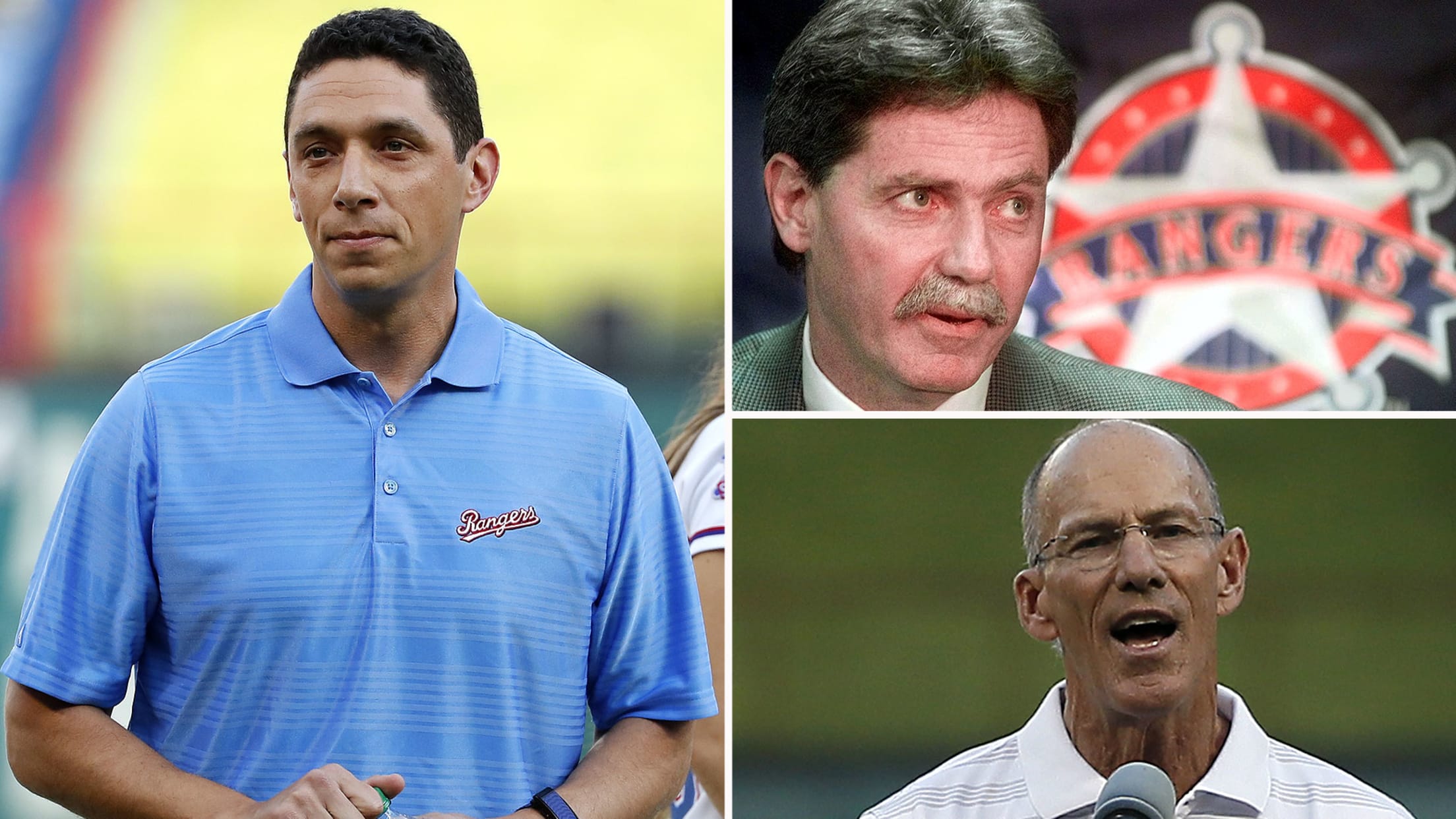 ARLINGTON -- No one loves a good debate quite like baseball fans, and with that in mind, we asked each of our beat reporters to rank the top five players by position in the history of their franchise, based on their career while playing for that club -- before grading
Top Rangers managers: Sullivan's take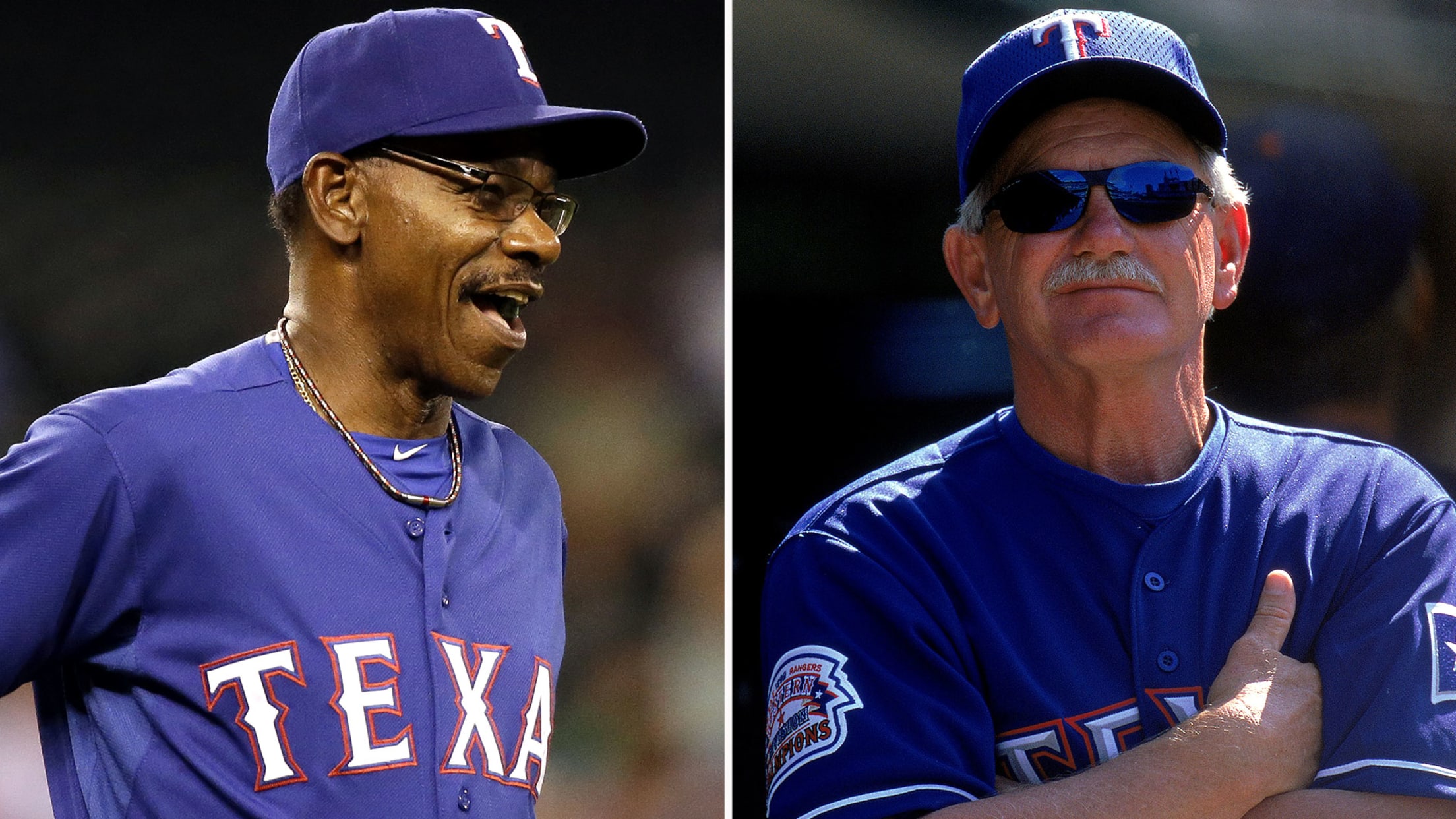 ARLINGTON -- No one loves a good debate quite like baseball fans, and with that in mind, we asked each of our beat reporters to rank the top five managers in the history of their franchise. These rankings are for fun and debate purposes only. If you don't agree with
Better than you remember: Julio Franco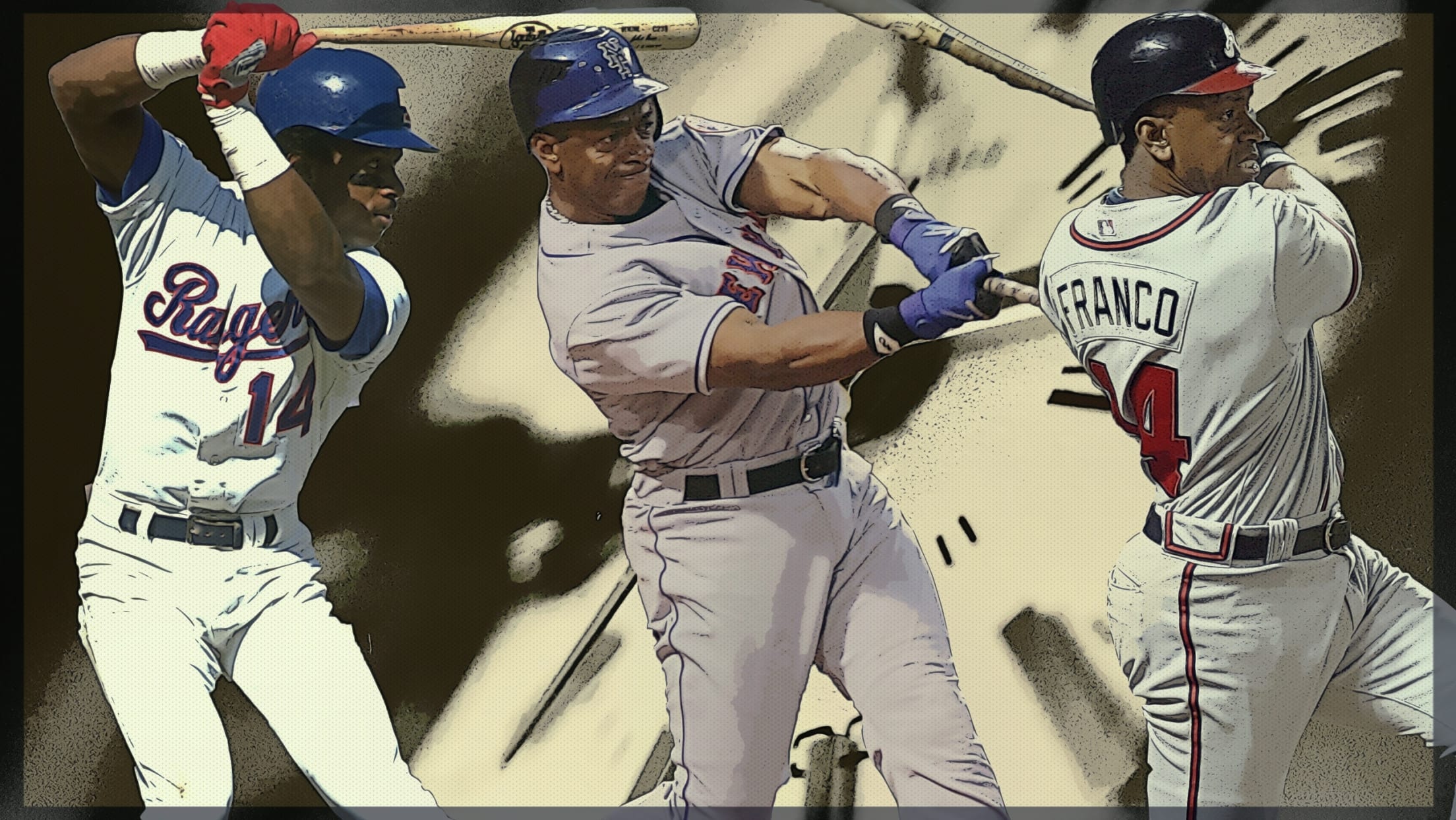 While we're waiting for baseball to come back, we are making do. So once a week, inspired by the late Deadspin's "Let's Remember Some Guys" series, we will take a look at one player in baseball history, why he was great, why he mattered, why we should hang on to
Rangers' Top 5 relievers: Sullivan's take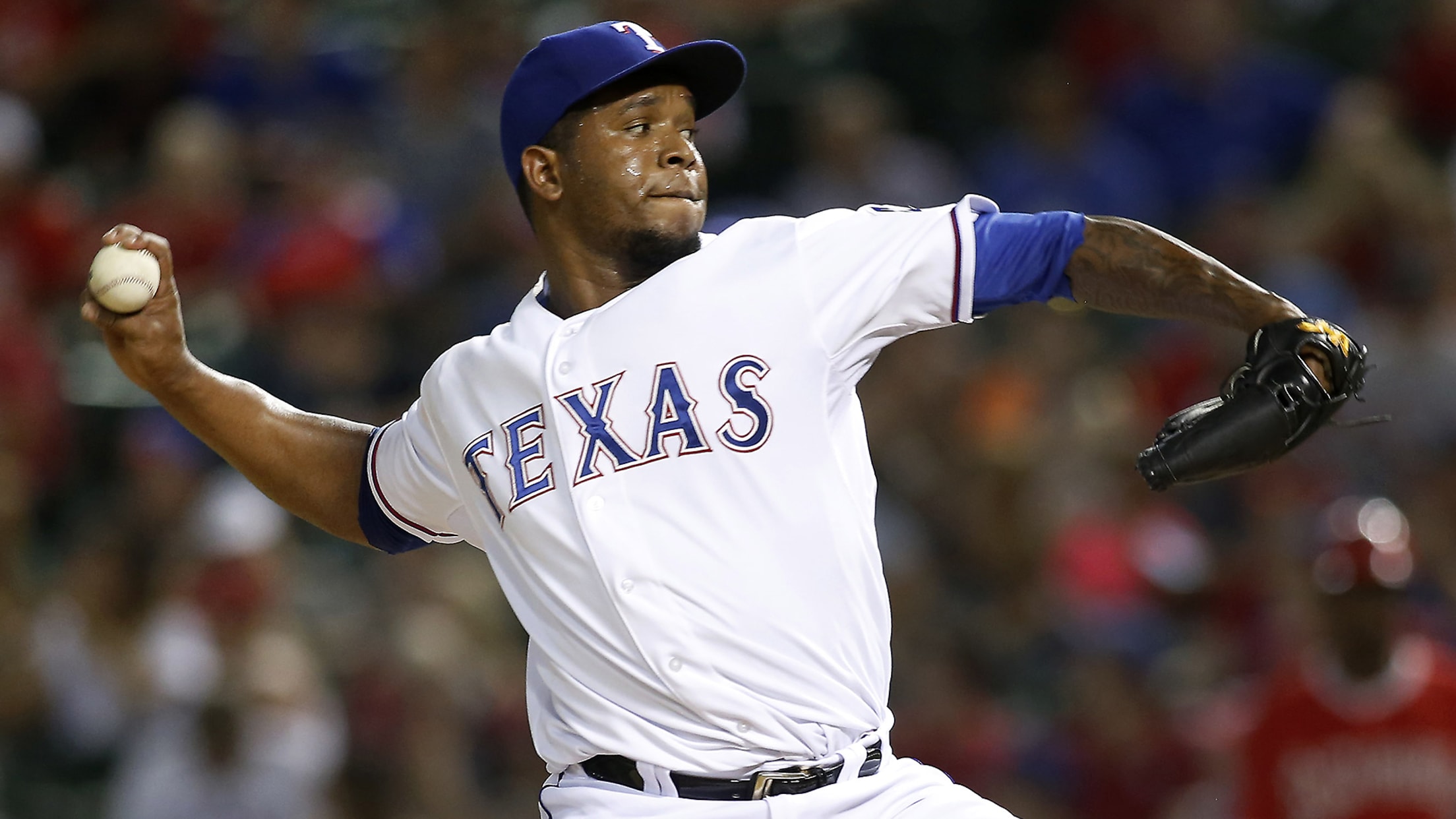 ARLINGTON -- No one loves a good debate quite like baseball fans, and with that in mind, we asked each of our beat reporters to rank the top five players by position in the history of their franchise, based on their career while playing for that club. These rankings are
Rangers' Top 5 lefty starters: Sullivan's take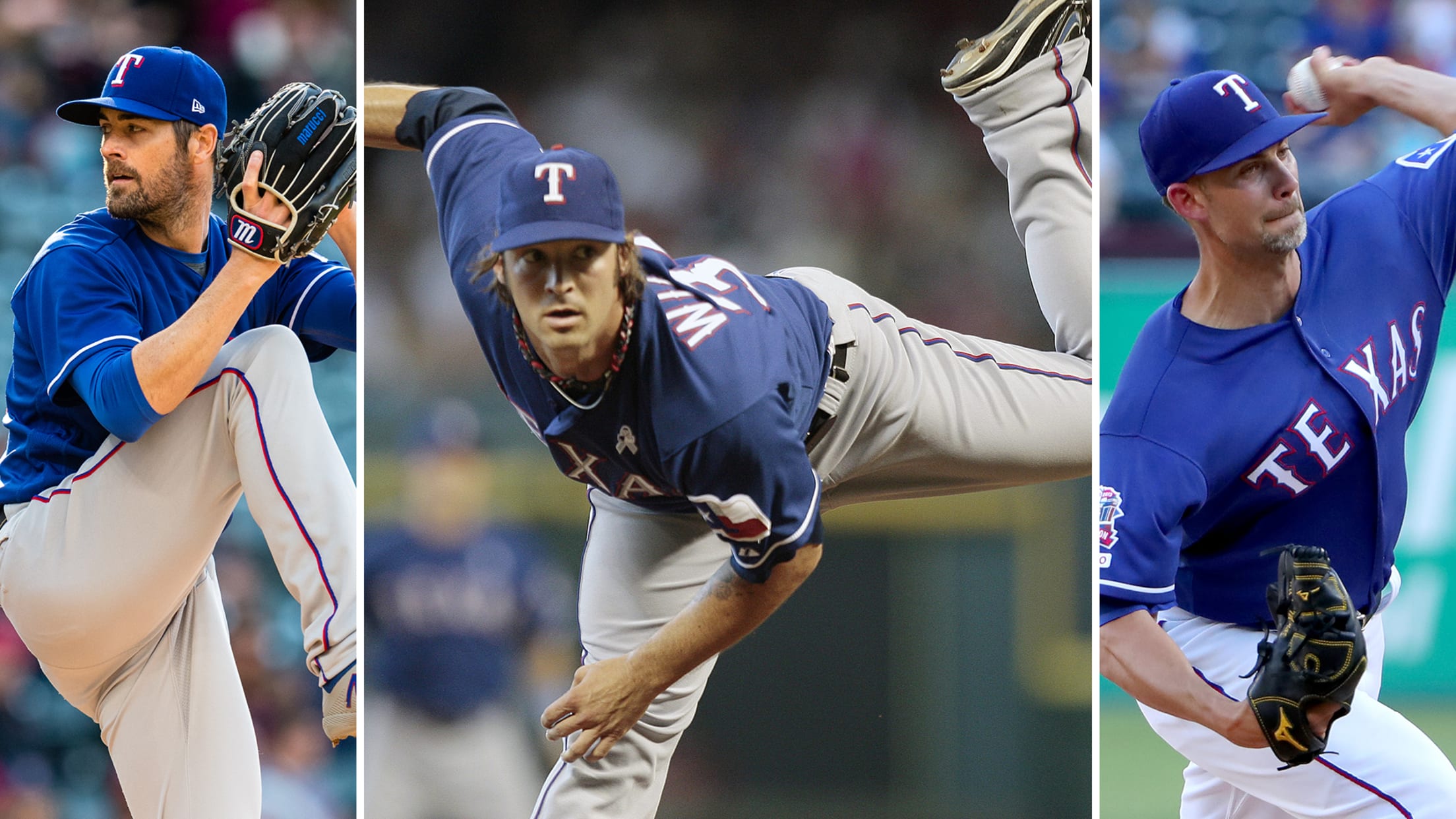 No one loves a good debate quite like baseball fans, and with that in mind, we asked each of our beat reporters to rank the top five players by position in the history of their franchise, based on their career while playing for that club. These rankings are for fun
Rangers' Top 5 righty starters: Sullivan's take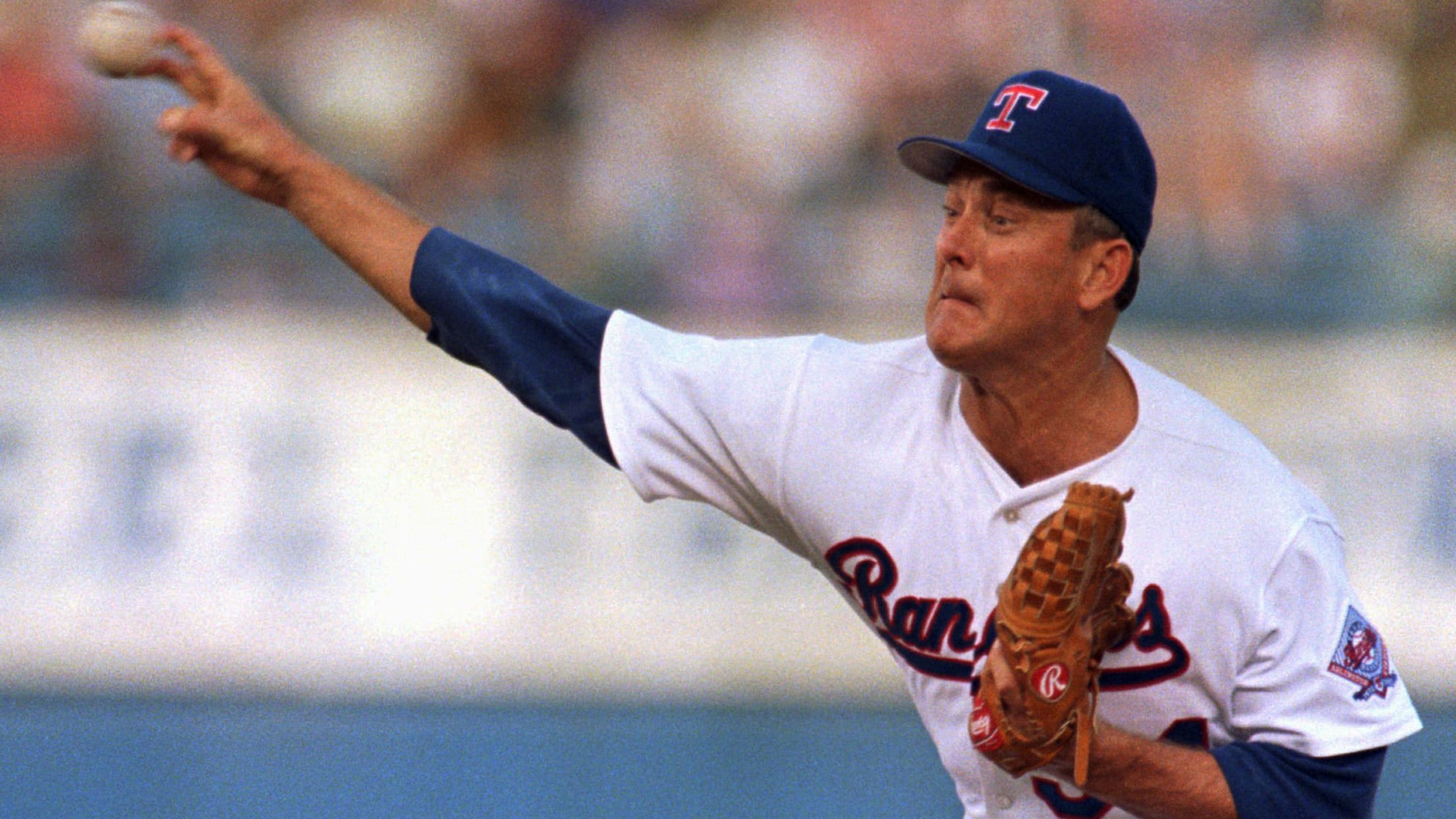 No one loves a good debate quite like baseball fans, and with that in mind, we asked each of our beat reporters to rank the top five players by position in the history of their franchise, based on their career while playing for that club. These rankings are for fun
Rangers' Top 5 DHs: Sullivan's take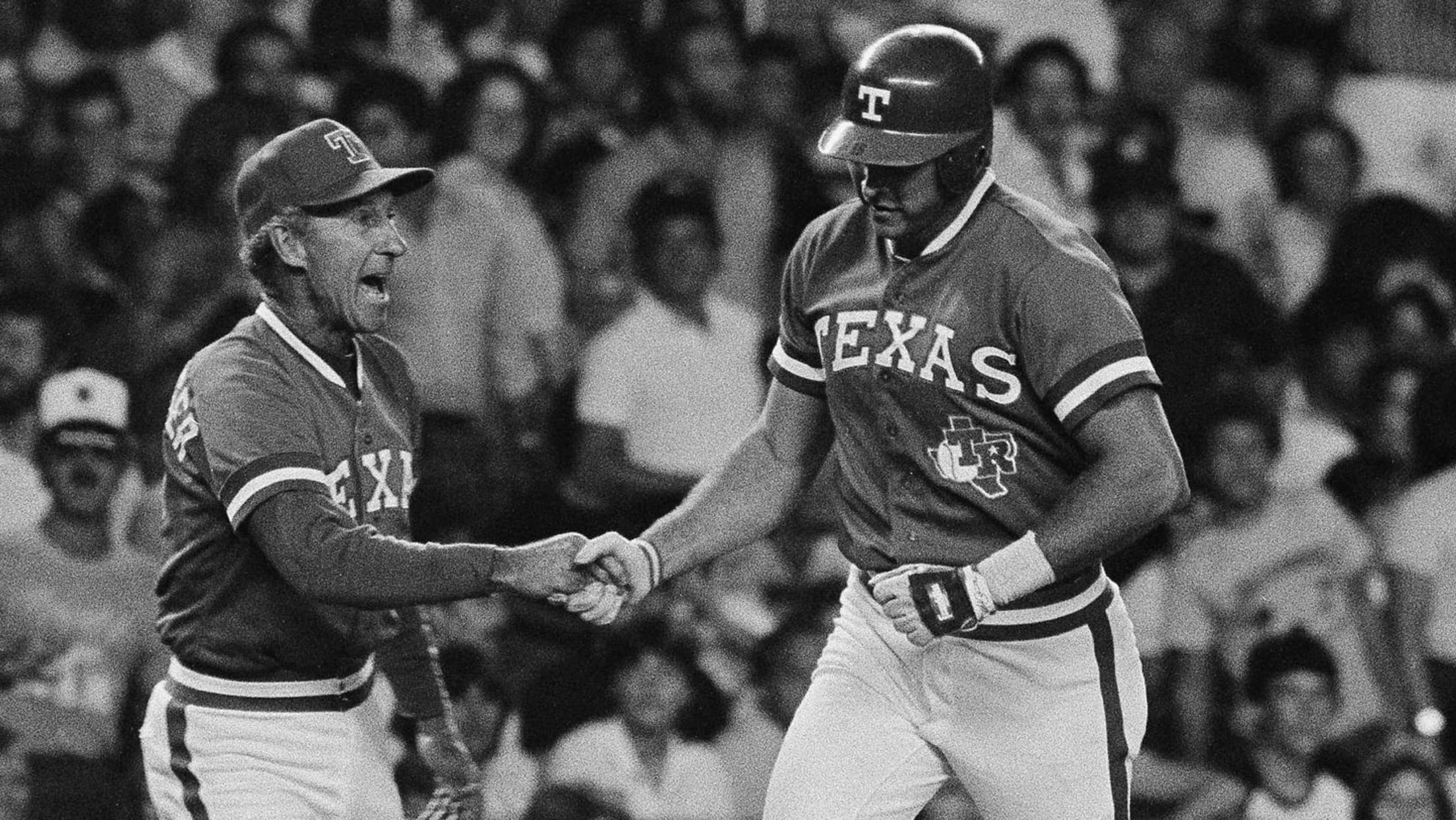 ARLINGTON -- No one loves a good debate quite like baseball fans, and with that in mind, we asked each of our beat reporters to rank the Top 5 players by position in the history of their franchise, based on their career while playing for that club. These rankings are
Rangers' Top 5 right fielders: Sullivan's take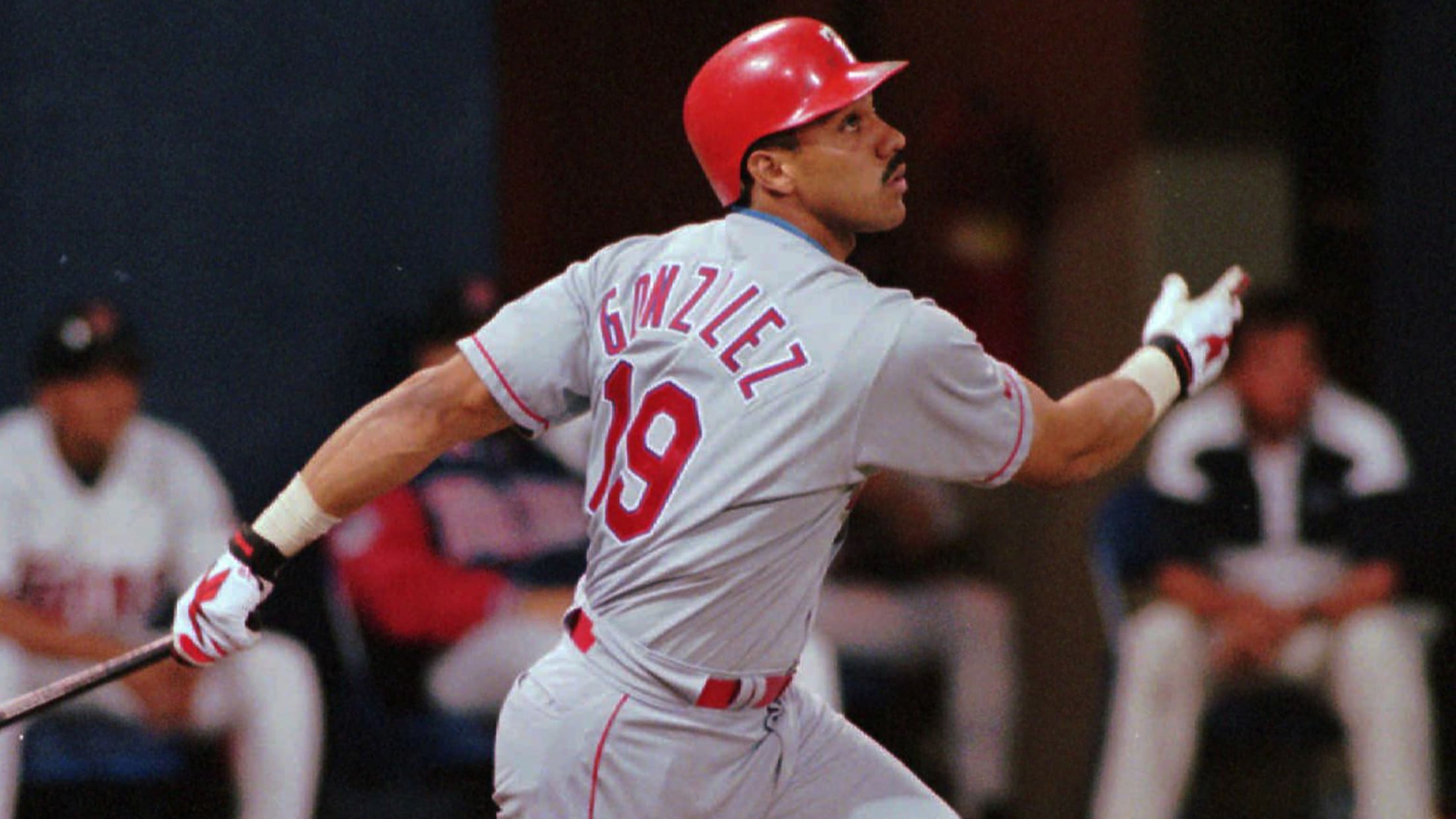 ARLINGTON -- No one loves a good debate quite like baseball fans, and with that in mind, we asked each of our beat reporters to rank the top five players by position in the history of their franchise, based on their career while playing for that club. These rankings are
Rangers' Top 5 center fielders: Sullivan's take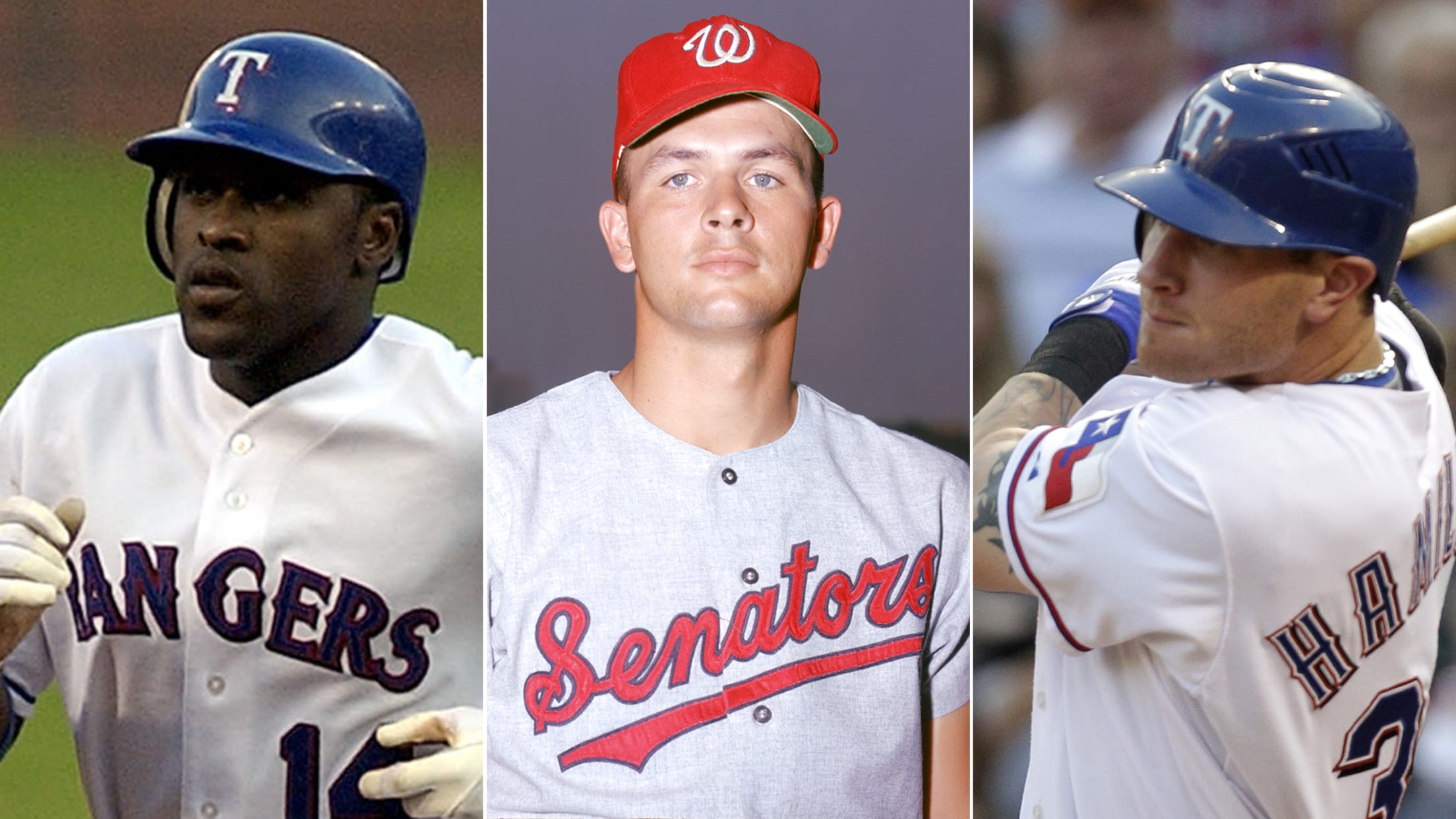 ARLINGTON -- No one loves a good debate quite like baseball fans, and with that in mind, we asked each of our beat reporters to rank the top five players by position in the history of their franchise, based on their career while playing for that club. These rankings are
How a trade 53 years ago still impacts Rangers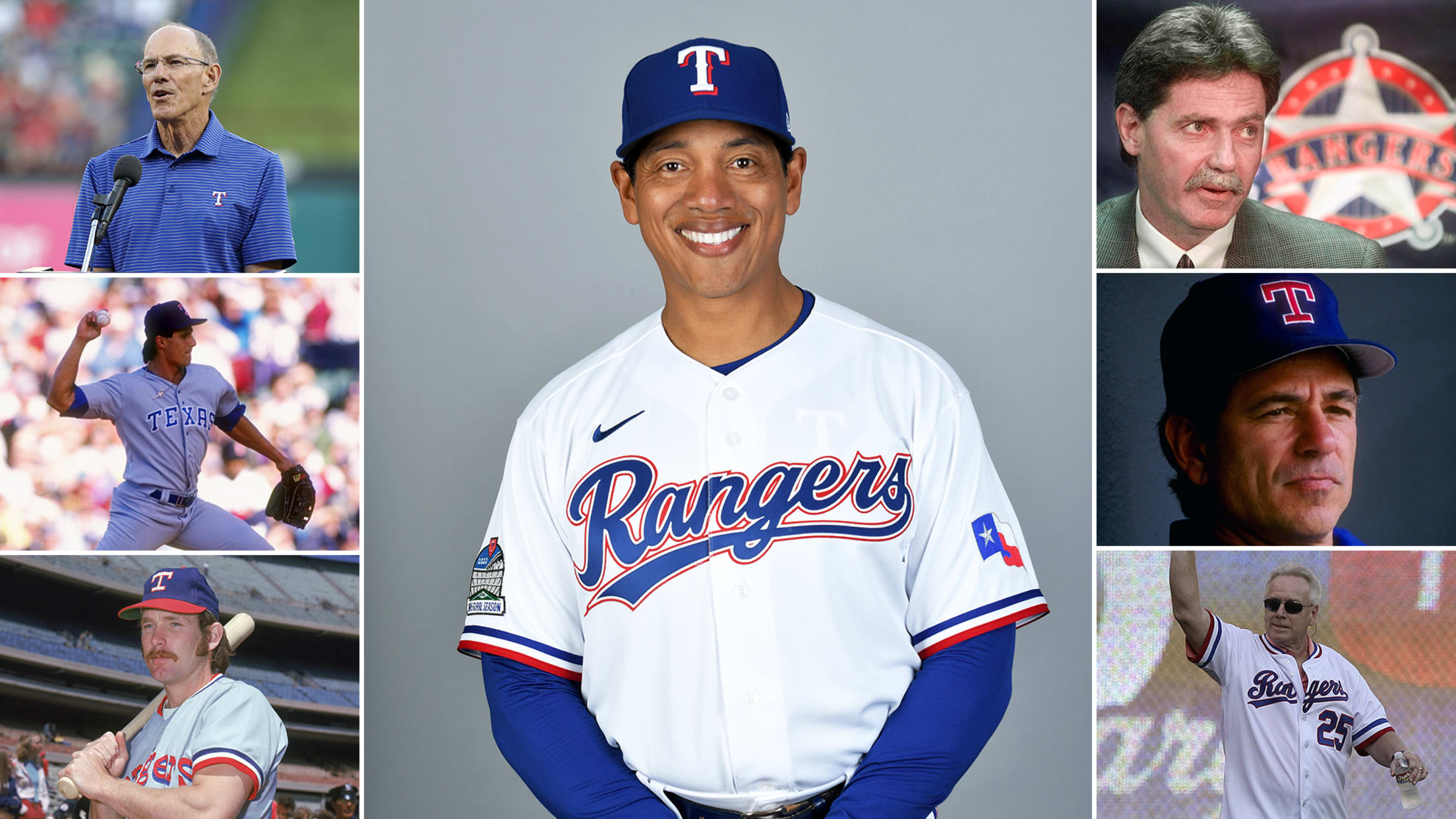 ARLINGTON -- Toby Harrah was taken by the Washington Senators in the 1967 Minor League Draft and that led to Luis Ortiz becoming the Rangers hitting coach today. To understand how a minor transaction from 53 years ago still impacts the Rangers, the trail starts with a 19-year-old infielder in
Rangers' Top 5 left fielders: Sullivan's take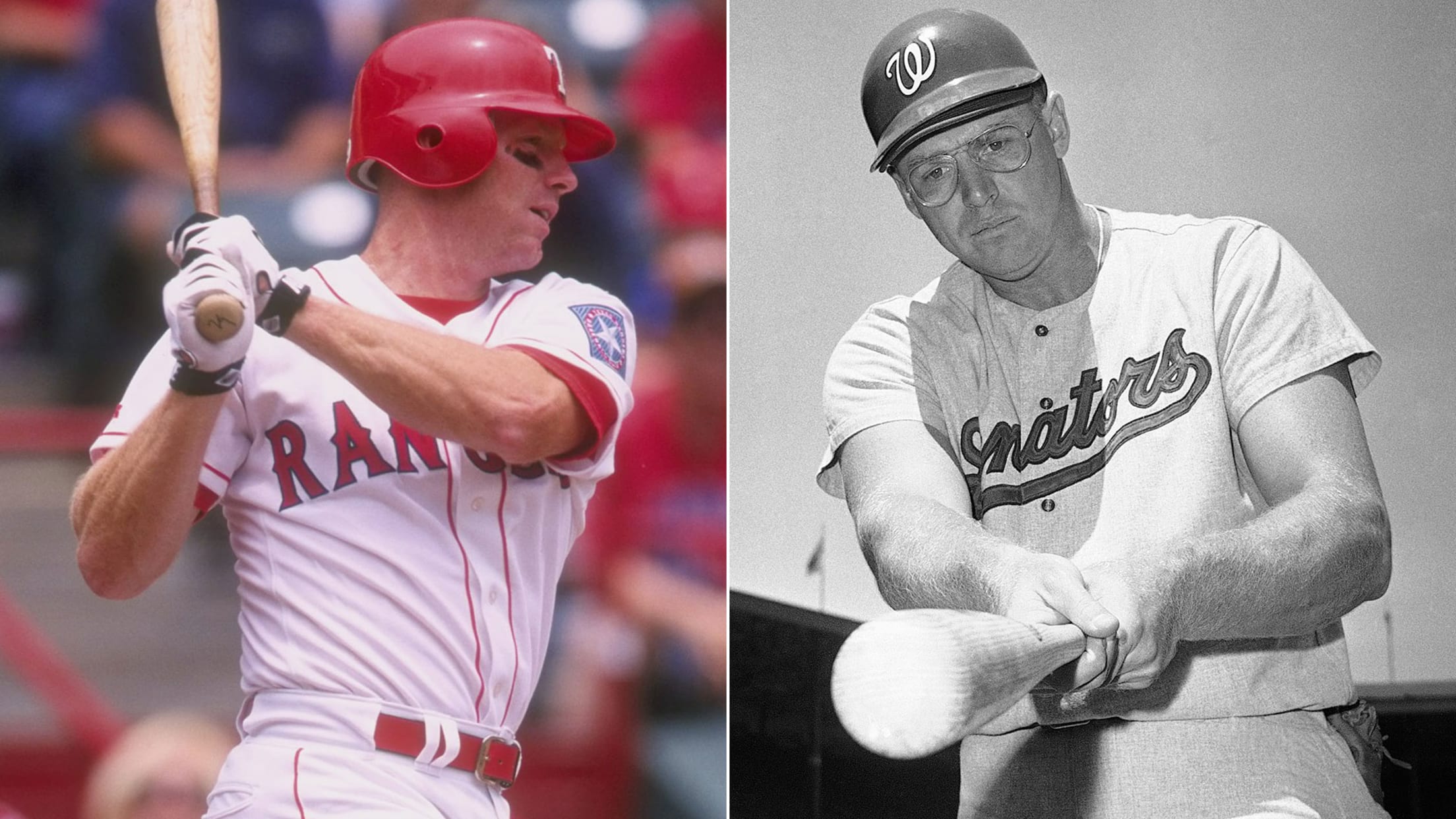 ARLINGTON -- No one loves a good debate quite like baseball fans, and with that in mind, we asked each of our beat reporters to rank the top five players by position in the history of their franchise, based on their career while playing for that club. These rankings are
Rangers' Top 5 shortstops: Sullivan's take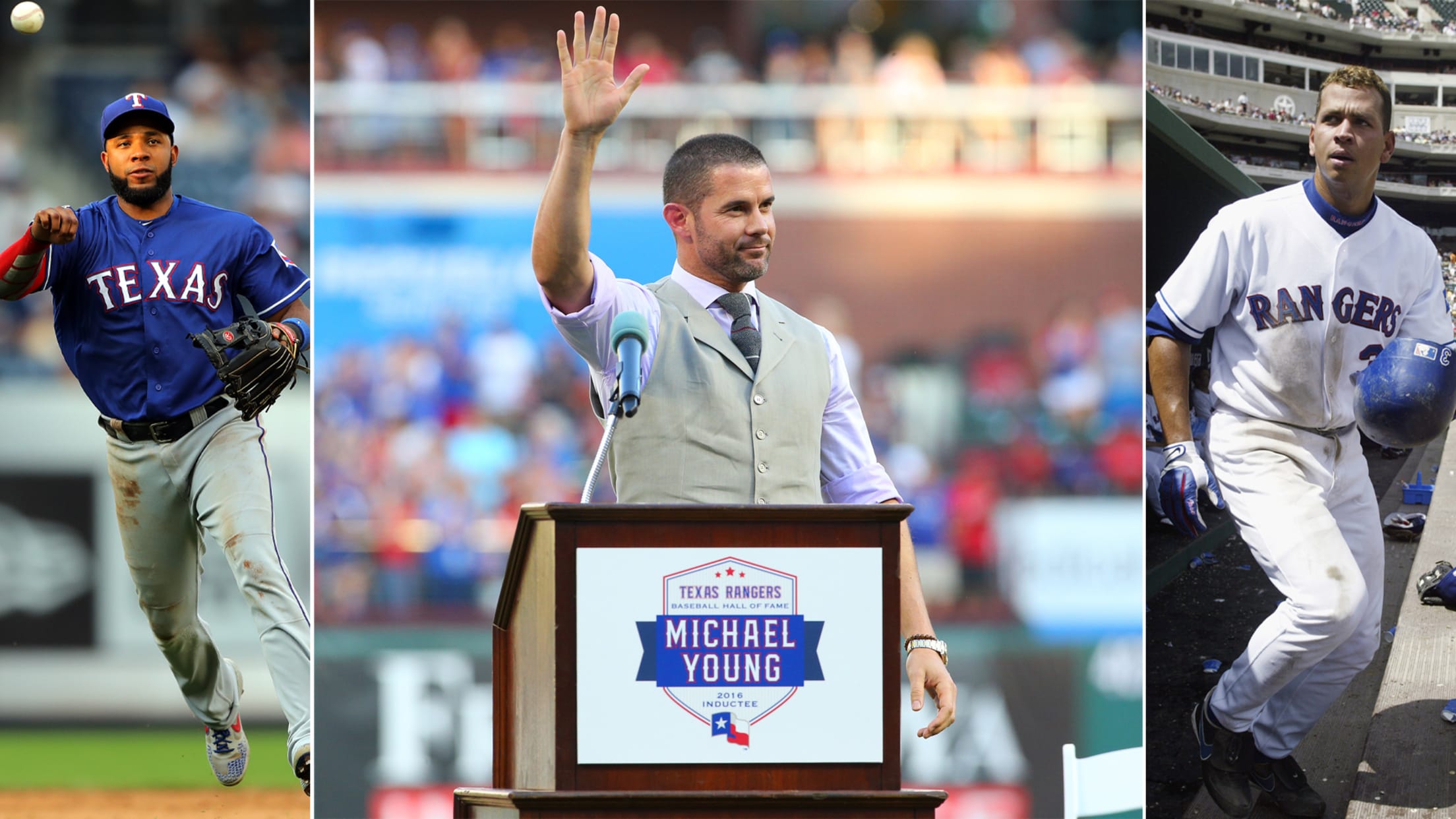 No one loves a good debate quite like baseball fans, and with that in mind, we asked each of our beat reporters to rank the top five players by position in the history of their franchise, based on their career while playing for that club. These rankings are for fun
Rangers' Top 5 third basemen: Sullivan's take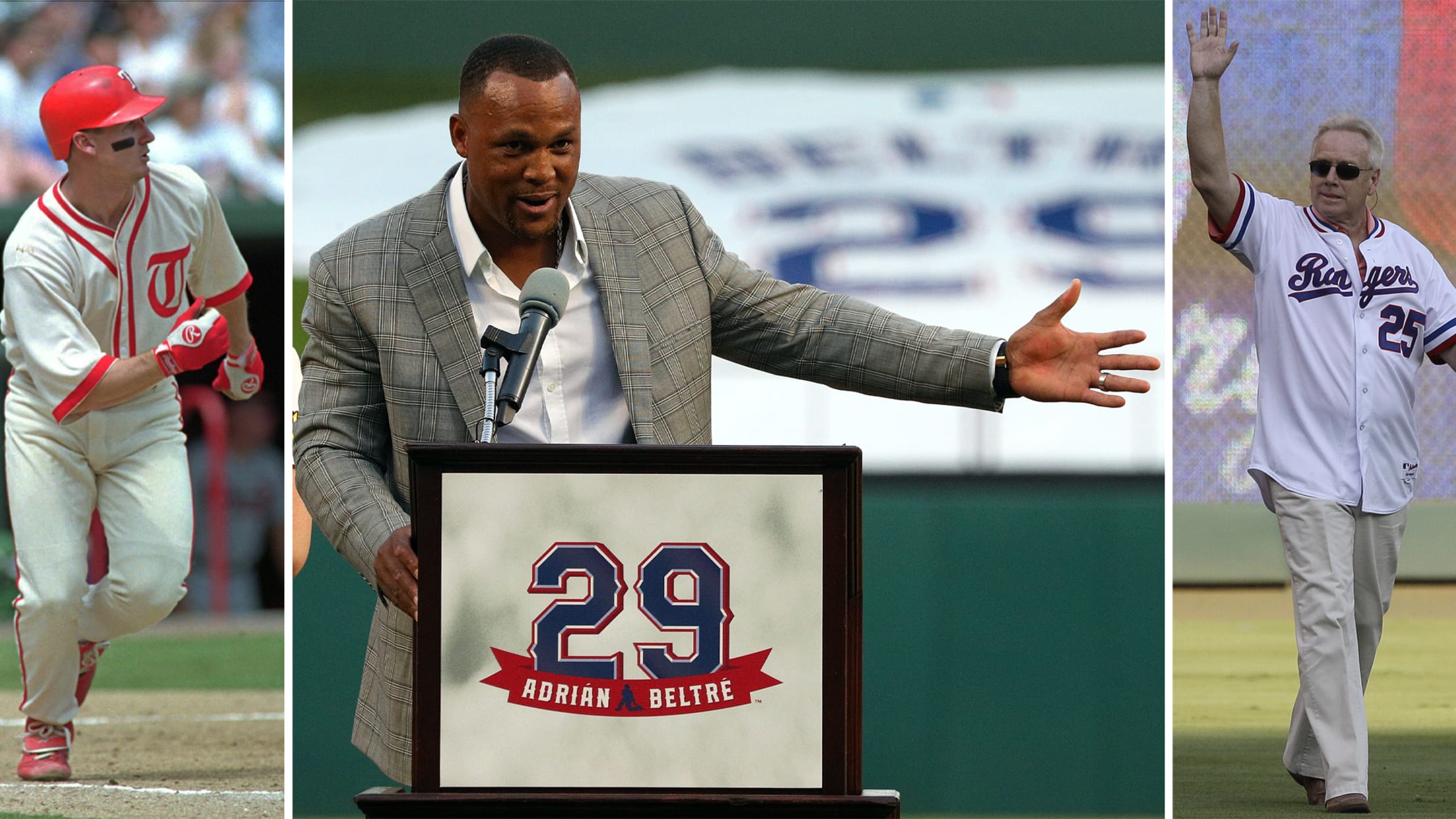 No one loves a good debate quite like baseball fans, and with that in mind, we asked each of our beat reporters to rank the top five players by position in the history of their franchise, based on their career while playing for that club. These rankings are for fun