In partnership with Creative Pinellas, an arts agency working to facilitate a vibrant and sustainable arts community, the Rays + Rowdies crafted an opportunity for artists in Tampa Bay to design prints that celebrate our hometown baseball team and honor the unique culture of our region.
After a successful 2019 run of the Artist Print Series, the 2020 program was put on hold shortly after art was submitted due to the pandemic.
The Pandemic Collection is a piece showcasing artwork originally created for individual release during the 2020 Rays and Rowdies seasons. We created this commemorative print for our artists and fans, and it will be available as part of the 2022 Shirts Off Our Backs program.
Below you will see The Pandemic Collection followed by the individual pieces submitted for the 2020 Rays + Rowdies Artist Print Series.
The Pandemic Collection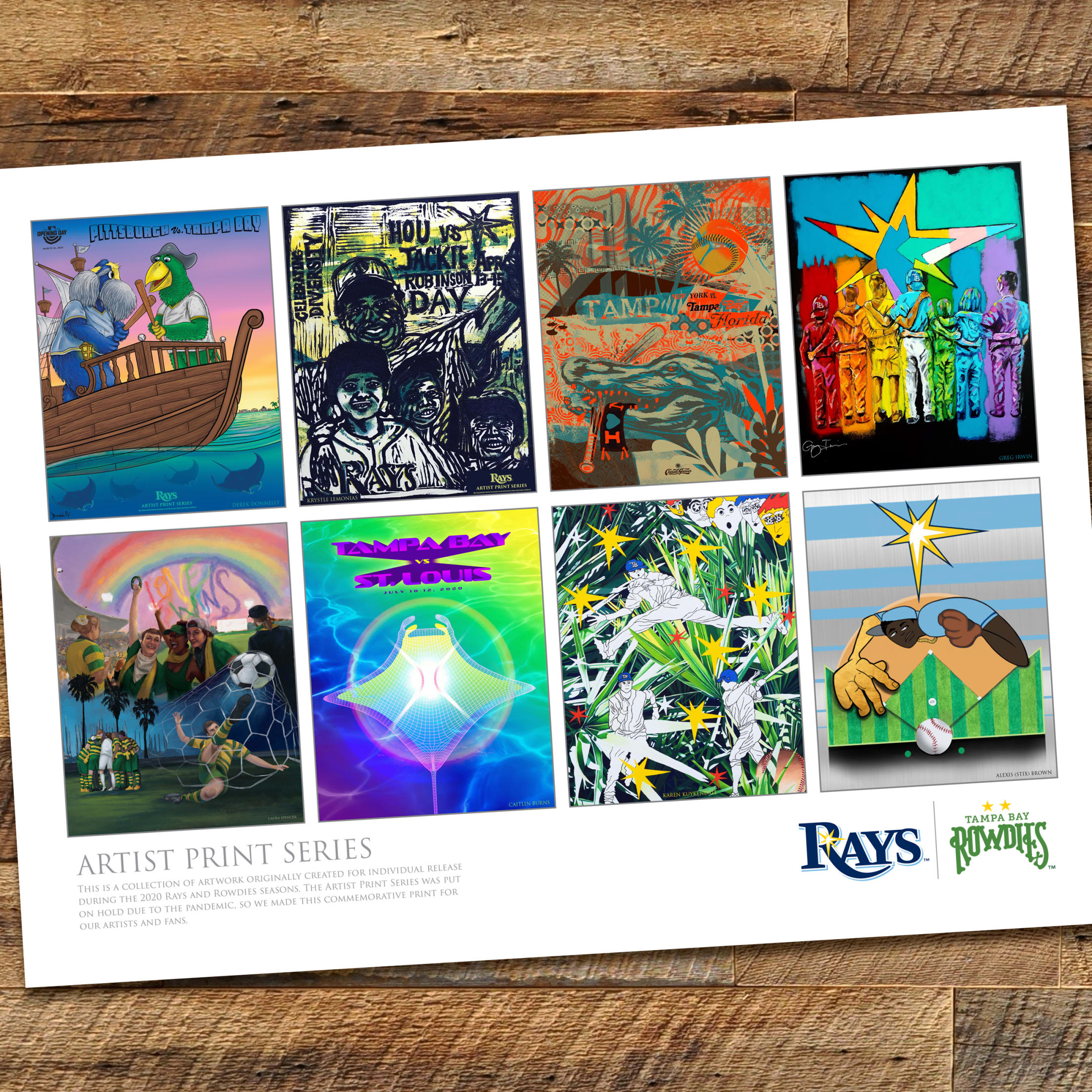 2019 Archive
Please visit the Rays Republic Team Store to purchase remaining 2019 prints.