Tampa Bay Rays 2020 Season Updates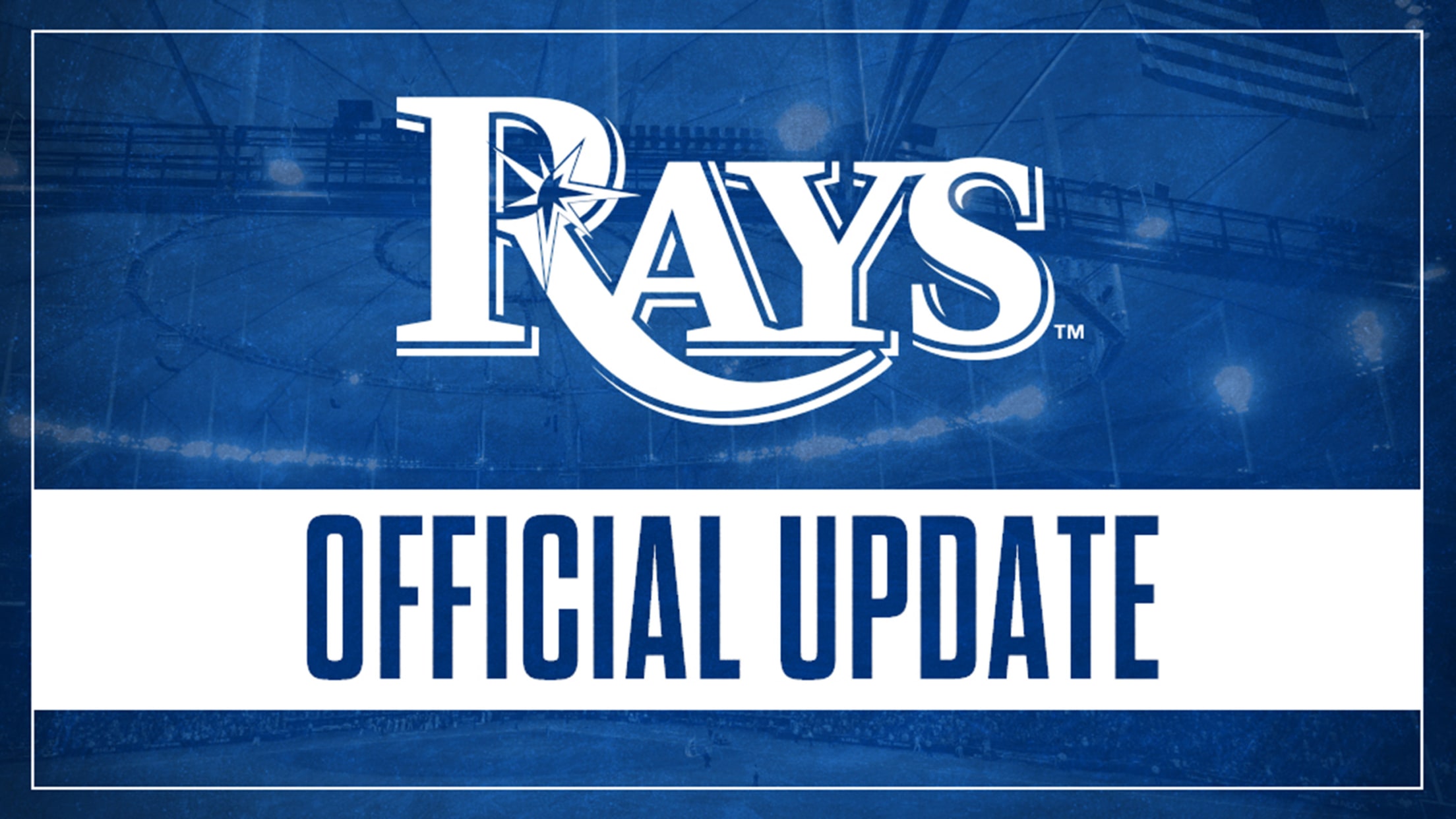 MLB Announces 2020 Regular Season
Major League Baseball has released 2020 regular season schedules for all 30 major league clubs, following the abbreviated 60-game format that MLB first announced on June 23. Due to ongoing safety concerns related to the COVID-19 pandemic, games held at Tropicana Field will not be open to fans at this time. The Rays 2020 season is presented by Baycare.
Ticketing
Tuesday, June 30, 2020
With games scheduled to be played during the original 2020 MLB season impacted by COVID-19, fans with purchased tickets and/or parking passes for these games can receive an account credit to be used towards future Rays home games or a refund. Affected ticket holders will be contacted with more information.
Community Assistance
Teaming Up To Support Our Community
The Tampa Bay Rays remain committed to our community and providing assistance to our neighbors in need during this time. In response to the current COVID-19 crisis, the Rays Baseball Foundation and Rowdies Soccer Fund is allocating $1 million in financial support to nonprofit organizations in the Tampa Bay region and has already committed nearly $800,000 to this effort. In addition, the Rays Baseball Foundation and Rowdies Soccer Fund has established the COVID-19 Relief Grant program.
For additional information, please visit raysbaseball.com/teamingup
Spring Training
Monday, March 16, 2020
For information on the cancelled 2020 spring training games originally scheduled for March 15, 16, 19, 20 and 24, visit raysbaseball.com/spring.
Frequently Asked Questions
Ticket Credit and Refund FAQs
Single-Game Ticket Buyers
Season Ticket Holders
Group Tickets, Suites, and Party Areas
Ticket Packs