Goodyear Ballpark Tickets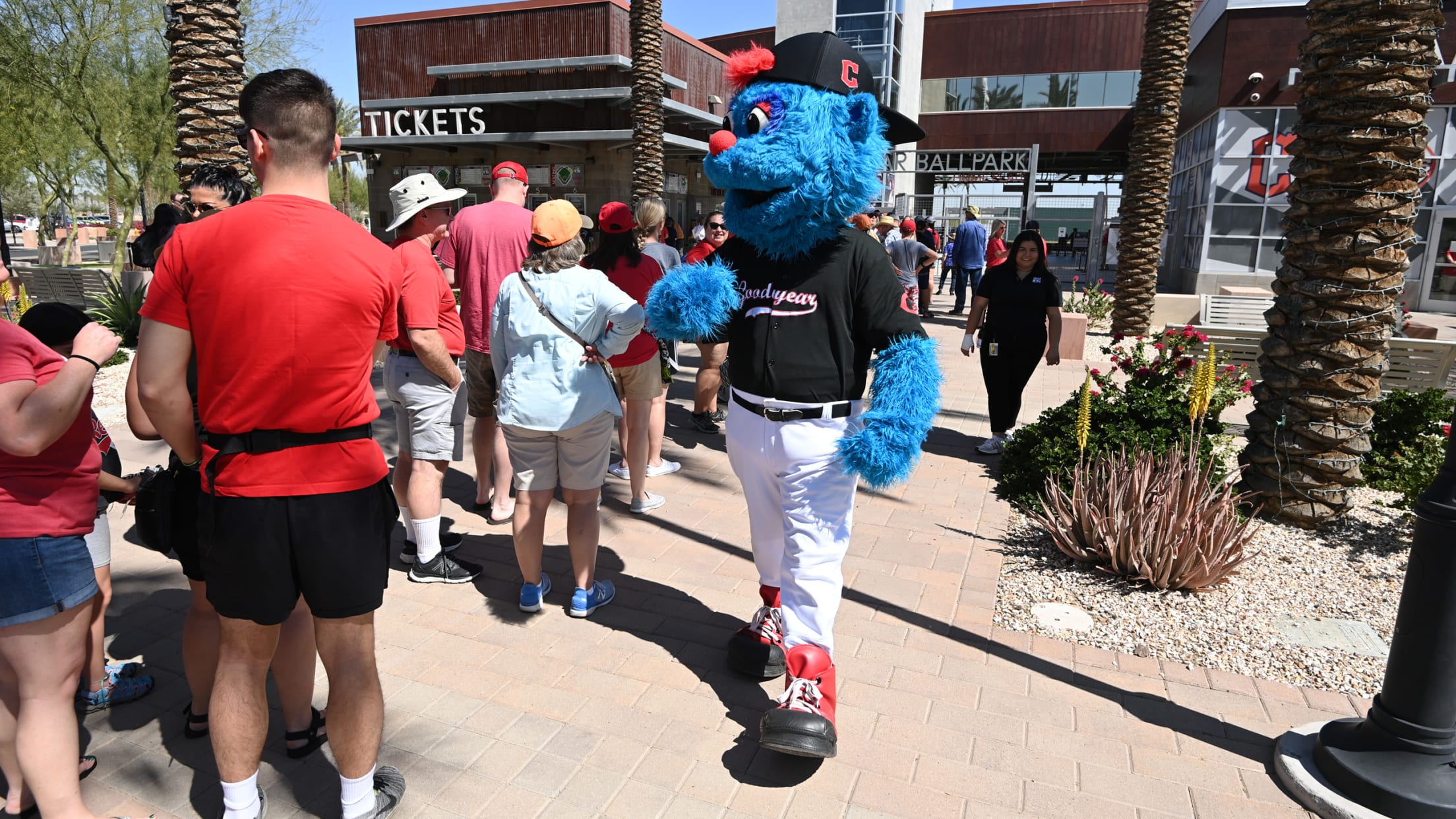 Season Tickets

Goodyear Spring Training Tickets are on sale now!

With My Goodyear Tickets, you can easily manage your Goodyear Ballpark season and single game tickets from a secure and convenient location.

With My Goodyear Tickets you can:
Renew/Make Payments – renew and pay for invoiced season ticket renewals online
Forward your Tickets – transfer tickets to your friends and family
Sell your Tickets – post your tickets for sale on Stubhub.com
Update your Account – make changes to your account information and email preferences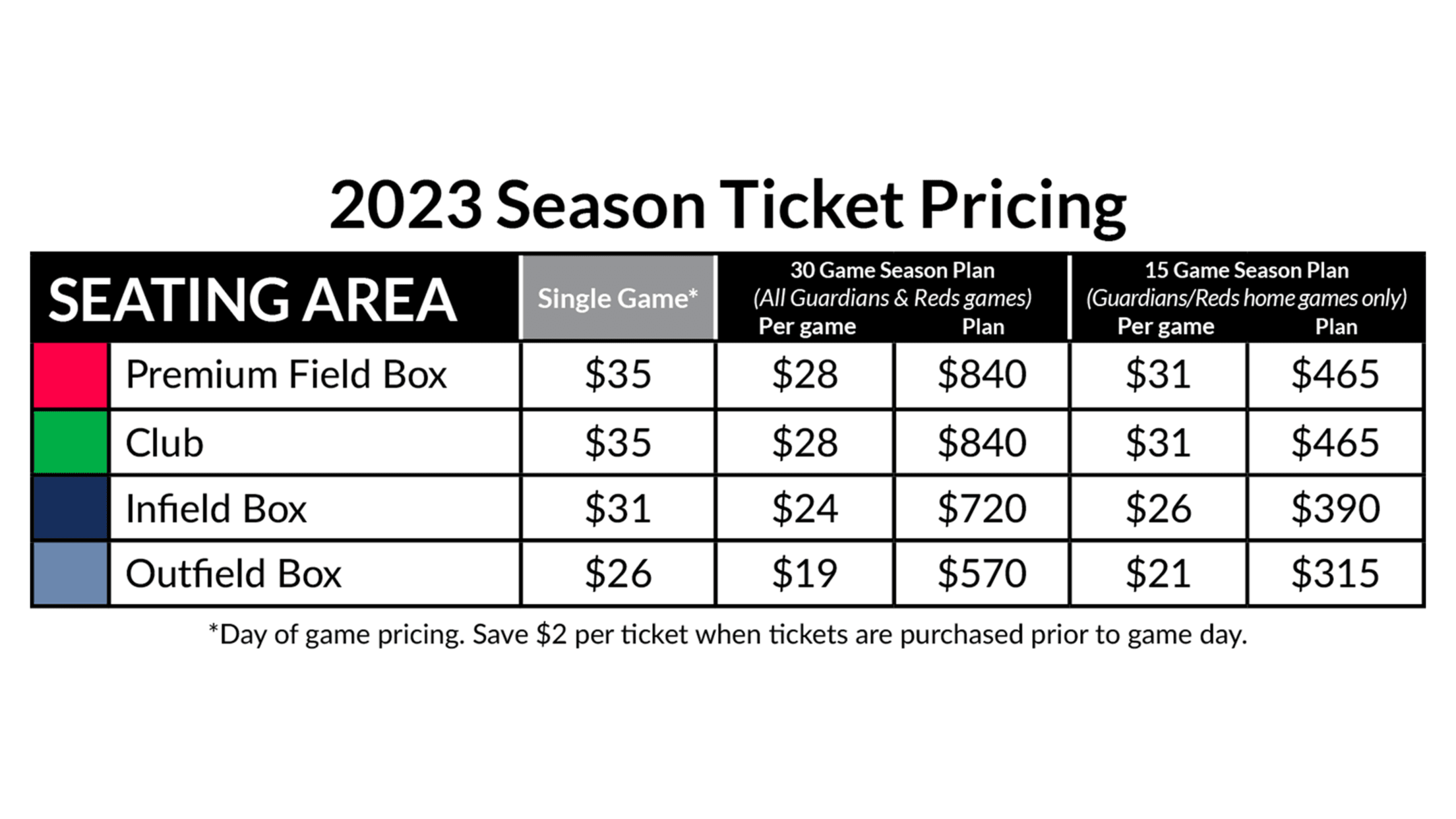 Goodyear Mobile Ticketing
Your gameday experience starts here
MLB Ballpark for iPhone and Android Phone
The official MLB Ballpark app is your mobile app companion for buying game tickets, planning your visit, and attending live games at Goodyear Ballpark. The Ballpark app is a must for the fan who wants to stay informed and connected with their favorite team.
The Ballpark app lets you access and manage your digital tickets, easily forward tickets, browse team schedules, view interactive ballpark maps, and much more! Plus, you can chronicle your own personal history, creating an archive of your personal experiences at Major League Baseball stadiums.
Once in the app don't forget to customize your experience by enabling location, selecting your favorite team, and allowing notifications. This can easily be managed in your profile section, available in the top left corner from the home screen.
App Features:
Access and manage your digital tickets
Check-in for offers, rewards, and personalized history for ballparks visited
Team schedules, directions, parking information, and more
Interactive concourse maps and directories, including food and drink menus

App Highlights
Signing in
You'll be asked to log in with your MLB account. If you can't remember your password, you can have a new one emailed to you directly from the Ballpark app. If you don't have an MLB account, you can easily create one.
Get your tickets on the app
If you purchased tickets with the same email address you used to log in to the Ballpark app, your tickets will already be tied to your MLB account and will automatically appear. You may need to verify your email address in order to access and manage your tickets.
To verify your email address, from the Home tab, tap the Profile icon in the top left hand corner, and choose My MLB Account Emails where you can have a verification email sent to the email address you used to purchase your tickets. Click the VERIFY EMAIL link sent to your email inbox and your tickets will be accessible in the "Tickets Tab" and "Home Tab".
Meeting friends or family at Goodyear Ballpark?
Forward them a ticket by going to Wallet within the "Tickets Tab" and selecting the game you're attending. From the game's ticket list, tap the forward button and select which tickets you want to forward.
Choosing via email allows you to enter an email address directly, select contact list to use your device's address book, or quickly send tickets to friends you've forwarded to recently by tapping on their email. Your friend will receive a notification that you've sent them mobile tickets.
Don't know someone's email address? Share tickets via text when you choose to forward via a link.
At the Game
Make sure to enable location to access venue information, app features, and exclusive check-in offers when you're at the stadium. Don't forget to turn on notifications to get updates on your game tickets, important ballpark information, promotions and more.
When you arrive at the ballpark, the Home and Team tabs will be your central source for venue information and features to enhance your stadium visit. To document your visit at Goodyear Ballpark, upload photos of your memories to My History. Simply go to the Home tab and click on "Go to My History" or tap on the Profile link in the top corner to check out the details of your ballpark check-ins.
Step by Step MLB Ballpark App Guide
1. Download
On Your Smartphone:
Download or Update the MLB Ballpark app via the iOS App Store or Google Play Store
Use your MLB.com email and password to log in to the app
(The same email and password that was used to purchase the tickets)
Select Favorite Team – Cleveland Guardians or Cincinnati Reds
After you Goodyear account is linked with your MLB.com account, your tickets will appear in the 'Ticket' tab of your MLB Ballpark app.
Note: If you cannot remember your password associated with your account please click forgot password or call MLB customer service
2. Verify Email
Open the MLB Ballpark app on your phone
You may need to login to an existing account or create a new account with the same email address used to buy your tickets
If this is the first time accessing tickets in the MLB Ballpark app, you will need to verify your email. To do this:
- Click the profile icon from the top left of the Home tab
- Tap 'My MLB Account Emails'
- Select either 'send verification email' or 'add another email'
- Multiple email accounts can be verified
Click the link in the verification email to allow access to the tickets
Note: If you do not verify your email, you will not be able to access your tickets
3. Ticket Forwarding
Open or login to the Ballpark app
Select Tickets tab on the bottom menu
Choose the game that contains the tickets you want to forward
Tap the Forward Tickets button
Select which specific tickets you want to forward
Click Forward tickets and choose delivery method (Email or share link)
Note: The ticket icon will indicate that it was forwarded and will show if the ticket was accepted or not by the recipient.
4. Recalling Tickets
Open the Ballpark app
Select 'Ticket Tab' in the middle of the bottom menu
Click the ticket with right facing arrow in top right corner of the page
Select the game with the ticket you want to recall
Tap 'Cancel' on all the tickets you wish to recall
Note: When you cancel a forward, the recipient will receive an email notification.
Note: if a ticket was forwarded through MyTickets, you are not able to recall through the Ballpark app.
5. Accepting Tickets
Open text message or email. Tap on the link and click 'open'.
- Tip: Make sure you are logged in to the Ballpark app prior to clicking on the link and accepting a forwarded ticket

Tap 'Access the tickets' and open in the Ballpark app

You will receive confirmation that you have accepted the ticket(s)

Tap the Ticket icon and drag down page to refresh app


For additional information and FAQ on Goodyear Mobile Ticketing click HERE
2023 Goodyear Ballpark Home Schedule
Single game tickets go on sale December 15th at 10am MST
Goodyear Ballpark, Reds and Guardians Season Ticket Members and Registered User have early access to Single Game Tickets starting Monday, Dec. 12 @ 10:00am MST and ending Thursday, Dec. 15 @ 10:00am MST.